Sharing a collection of coastal bookcases made of a variety of materials and colors! Perfect for a coastal home office, bedroom or living space!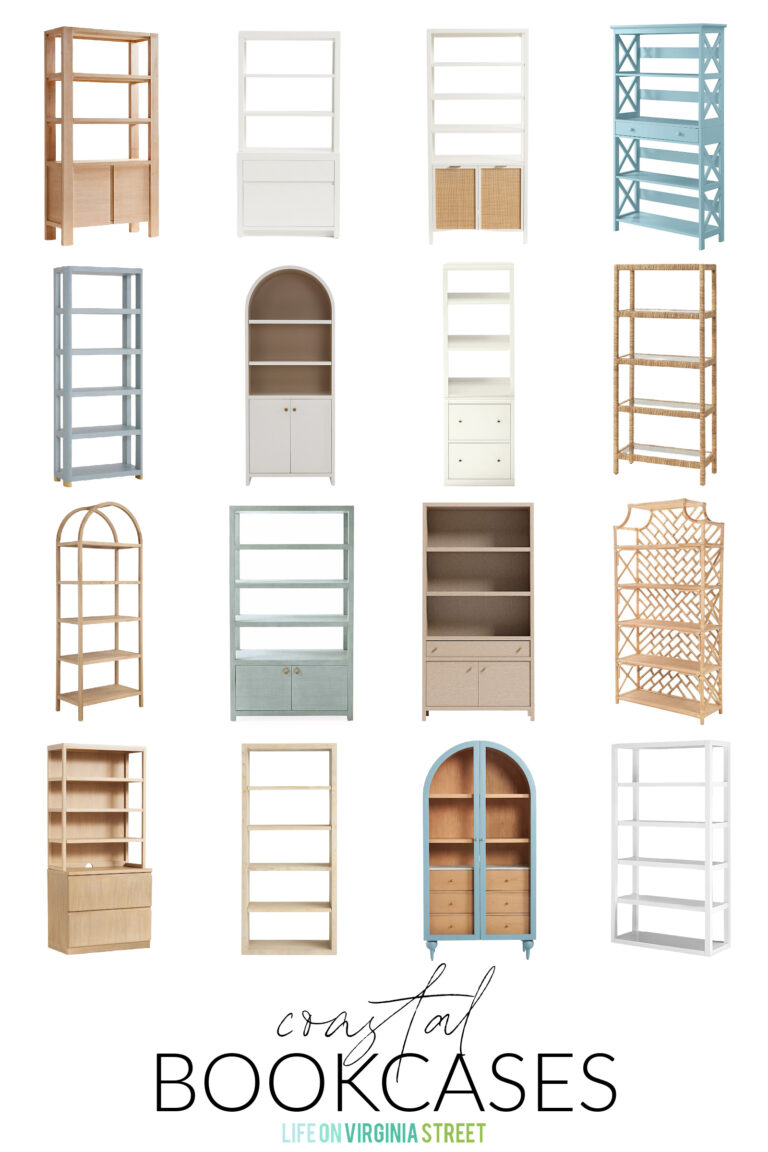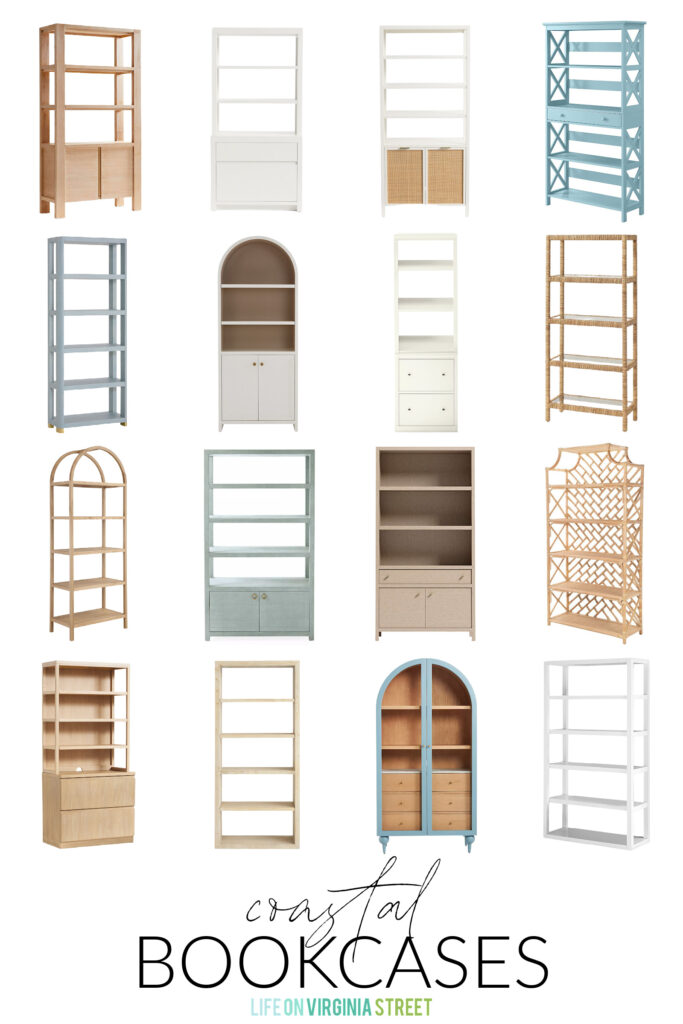 This post contains affiliate links for your shopping convenience. You can read my full disclosure policy here.
My Tentative Home Office Design Plans
A few months back, I shared some tentative design plans for our new build (and a few more in this later post). In that first post, I shared my tentative office design plans which you can see below.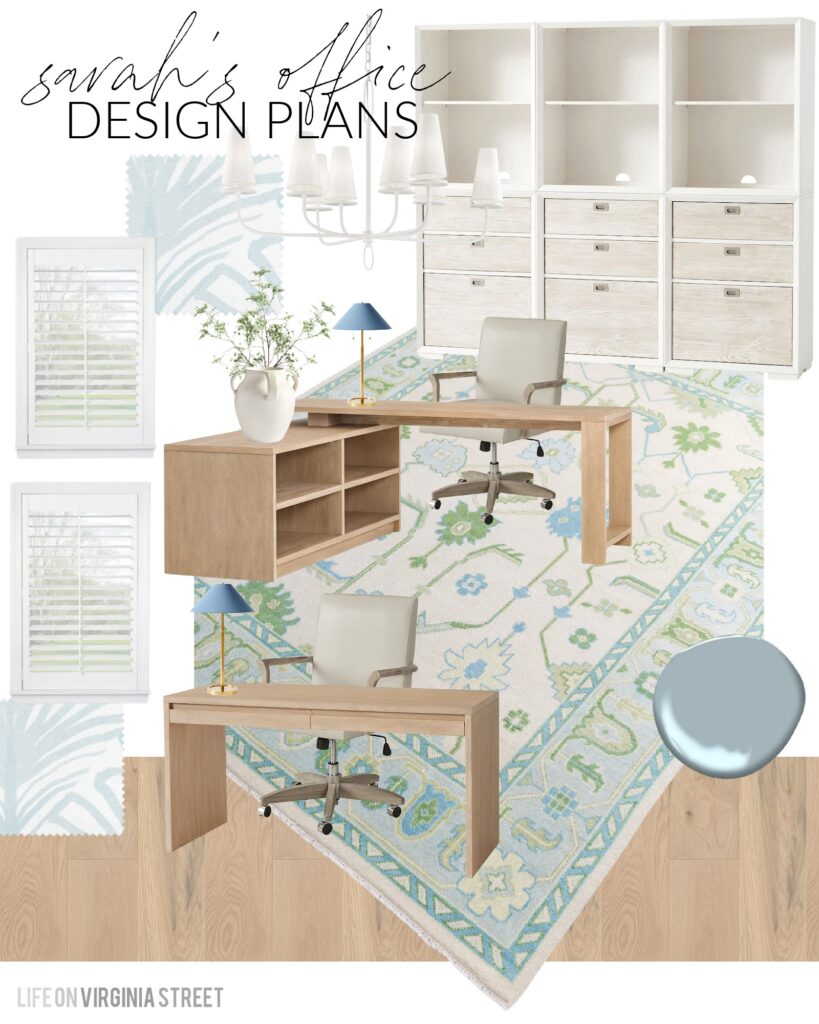 OFFICE SOURCES: Storage Cabinets | Chandelier | Oushak Rug | L-Shaped Desk | Standard Desk | Curtain Fabric | Desk Lamps | Vase | Faux Greenery
The storage cabinet shown above was a last minute placeholder I added while I was still searching for a great option. While I do really like it, I think it may be a bit too short for the room (we have 12′ ceilings). It is modular though, so I could possibly add a third level to it if we attached it to the wall.
Aside from the curtain fabric and table lamps in the design board, I've ordered (or already owned) the other elements in the space and will be using this rug in lieu of the one above (very similar). But, the final piece of the puzzle is finding some storage for the space. I'd ideally love to find a coastal bookcase that has open storage for a portion, as well as a section that has doors and can be closed up. Since our desks are wood-toned, I'm leaning towards something that is either white or a color (not natural wood).
Coastal Bookcases
After searching many home decor sites, I've rounded up my favorite coastal bookcases to share with you today. I've included a variety of options for different budgets, all made from a variety of materials. If cost were not a factor, I'd love to have two of these blue bookcases for my home office! I'm hoping for an outlet find, but I'll need something relatively quickly so will likely have to move on to another option.
Tap any of the images below to learn more about each of the bookcases shown.

Additional Coastal Design Posts You May Enjoy
Following are even more coastal design posts you may enjoy. Tap any of the post titles below to be taken to the full article.
If you would like to follow along on more of my home decor, DIY, lifestyle, travel and other posts, I'd love to have you follow me on any of the below channels: