Good morning! I hope you all had a great weekend and a nice few weeks. It's been a few weeks since I shared a Weekend Recap, so I have a lot to catch you all up on. Here's what we've been up to these past few weeks!
This post contains affiliate links for your shopping convenience. You can read my full disclosure policy here.
Home Projects & Updates
There has been a lot of progress on random projects over at the new build. They added our front porch railing, which was fun to see. They obviously have several other spots out here that will need to be painted before move-in, so I imagine they'll do the railing at that time. Our exterior paint color is Sherwin Williams Greek Villa for those curious.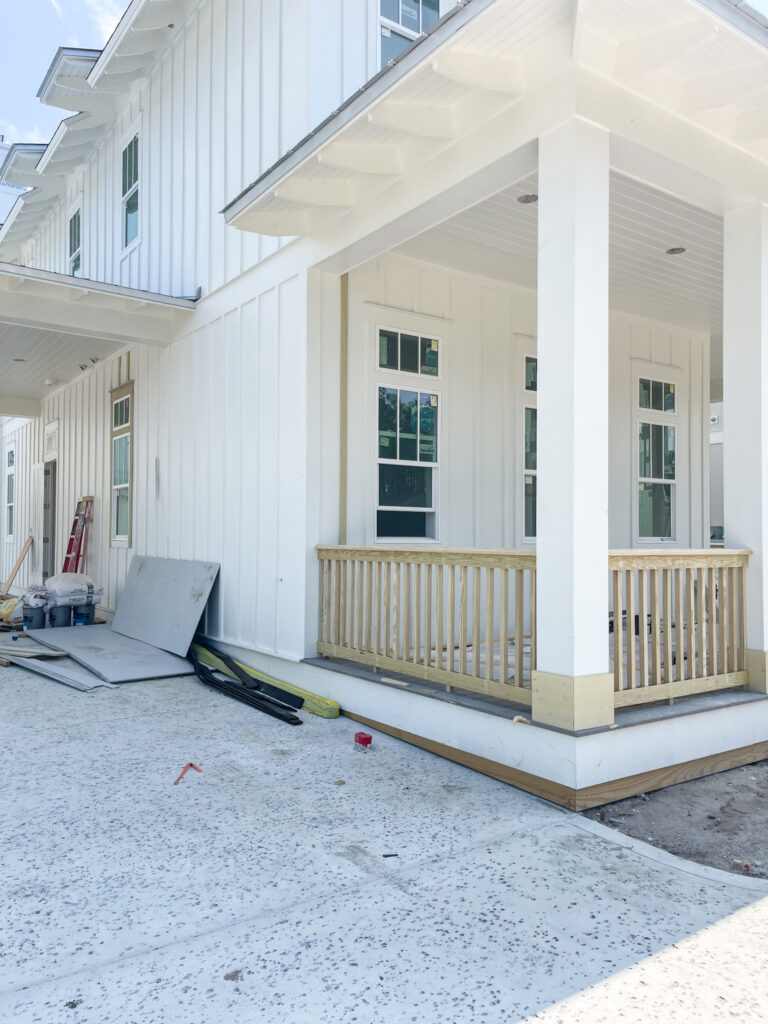 They finally started to build-out our outdoor kitchen on one end of the deck.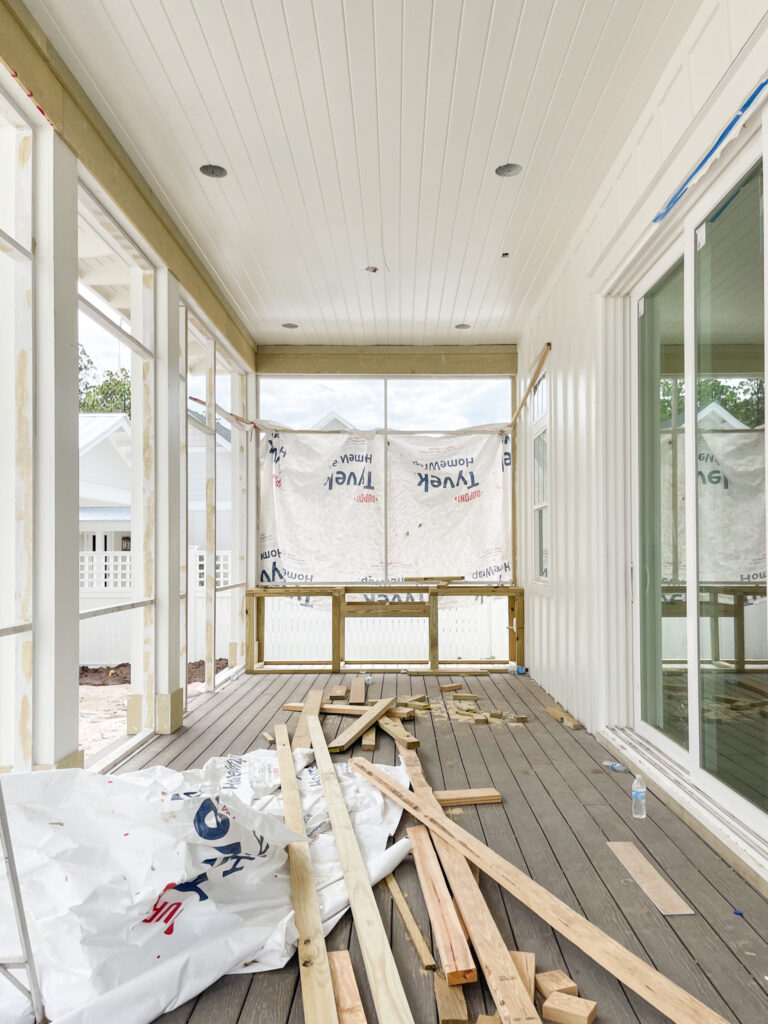 I've had a few questions from some of you as to what our outdoor kitchen would look like. And to be honest, up until about a week or two ago, we weren't sure either! Here's a peek at one they had almost wrapped up at a neighbors house. It obviously still needed to be painted, but you can see the layout here. Essentially drawers on the left, a built-in grill, and then an outdoor fridge on the right (if you paid for the upgrade, which we did). This particular one just opted for more drawers rather than the fridge.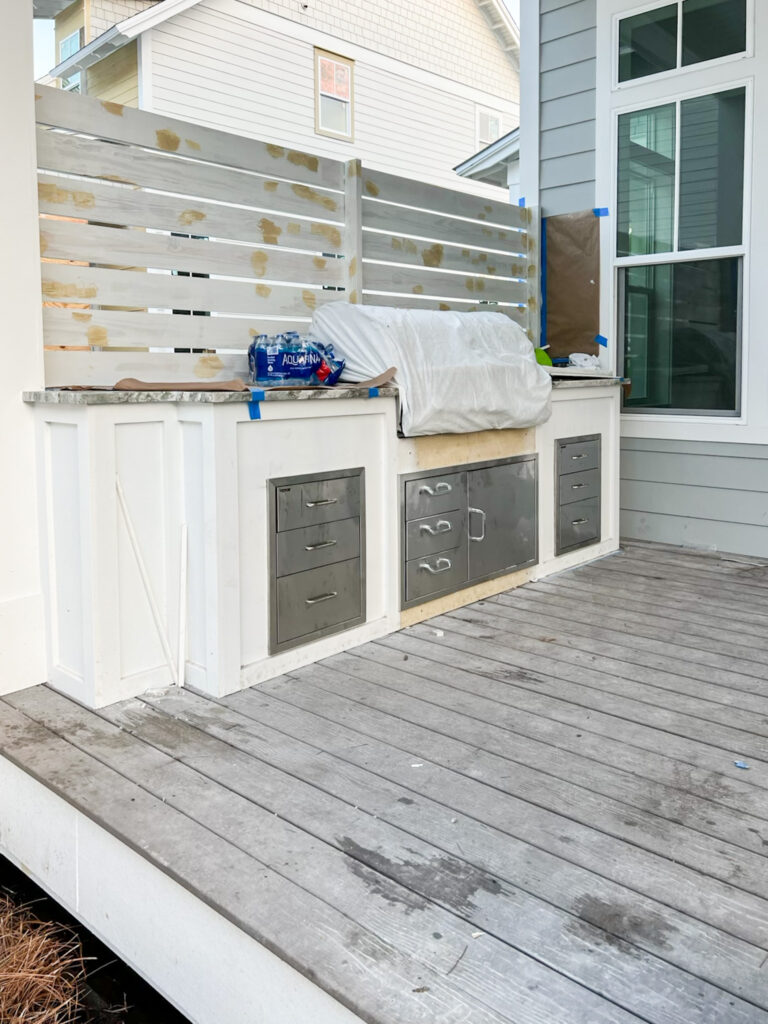 They also got our carriage house painted the rest of the way, and installed the coping on our pool. We noticed they trenched the gas line around the perimeter, so I anticipate they'll be starting the rest of the pavers this week or next so they can start working on the landscape afterwards!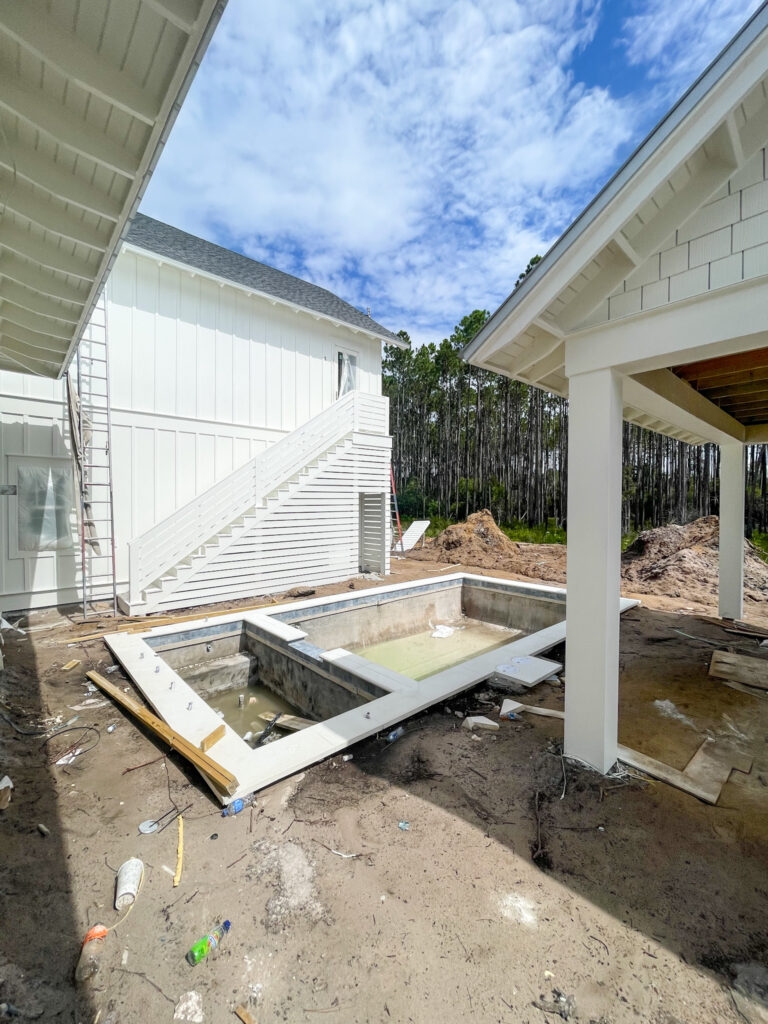 Moving inside, they built-out our fireplace a bit. It will eventually be wrapped in shiplap like the walls. We may use this floating shelf as a mantel like we did in our old pool house, since it actually would fit perfectly on this wall.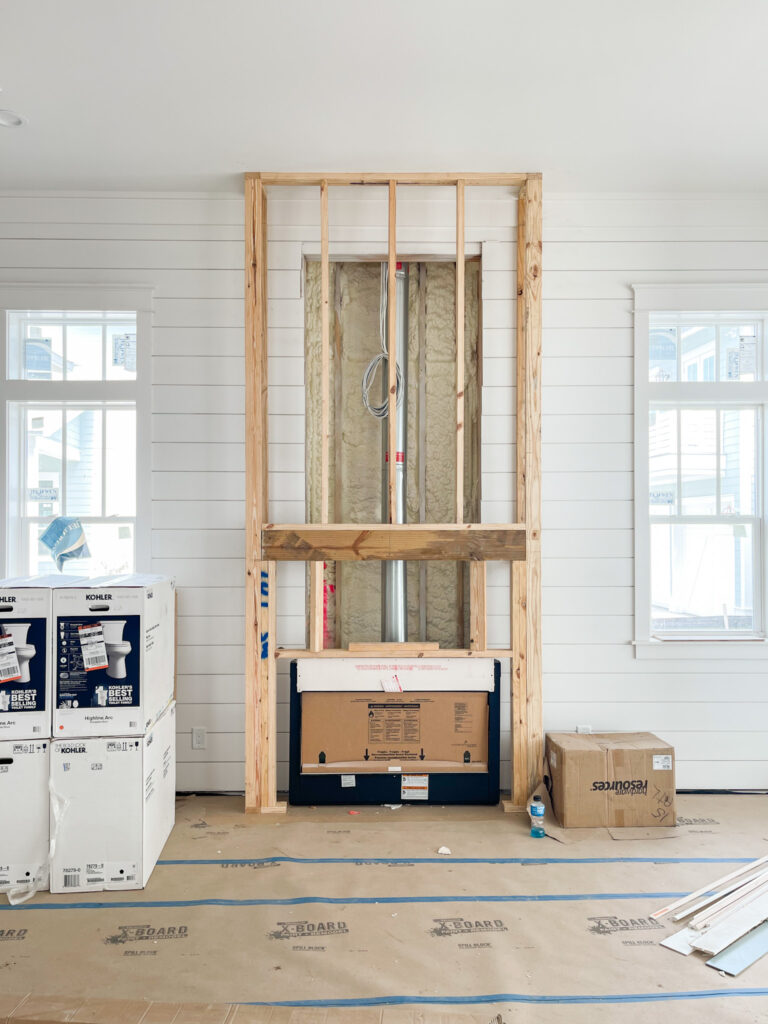 Here's a view from the kitchen peninsula so you can see how it all flows.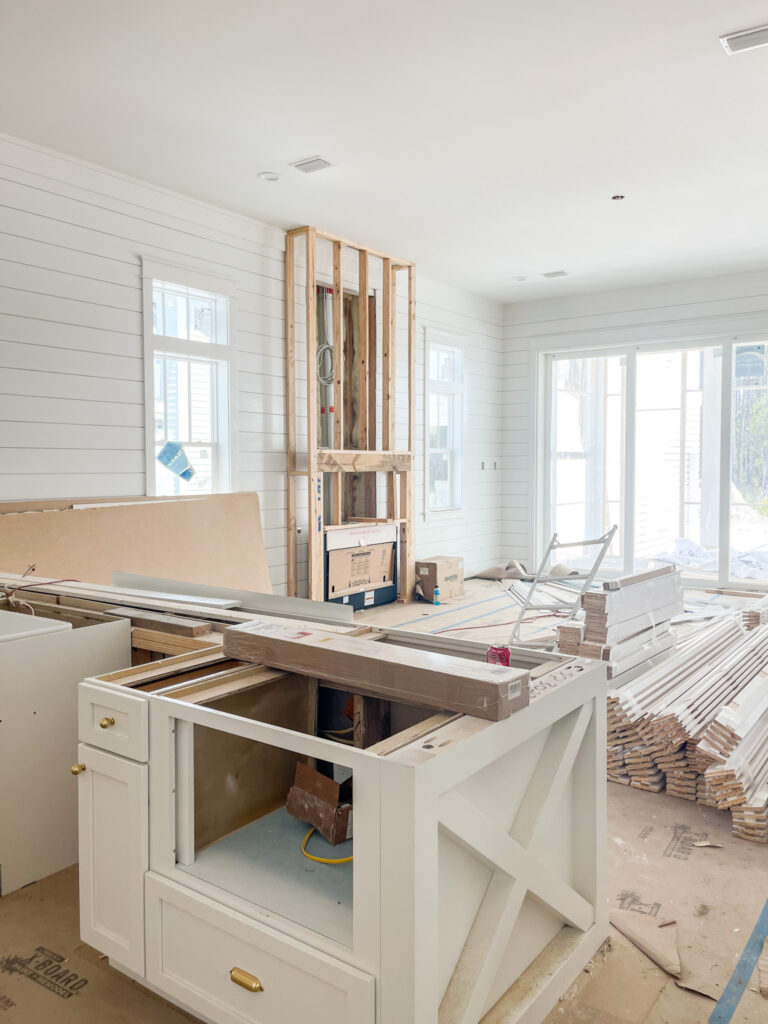 They also applied our shell stucco on the exterior of the fireplace. It's basically regular stucco with little seashells mixed in, which is a very popular finish down here. It's pretty cool in person! The same finish will also be applied to our cabana fireplace.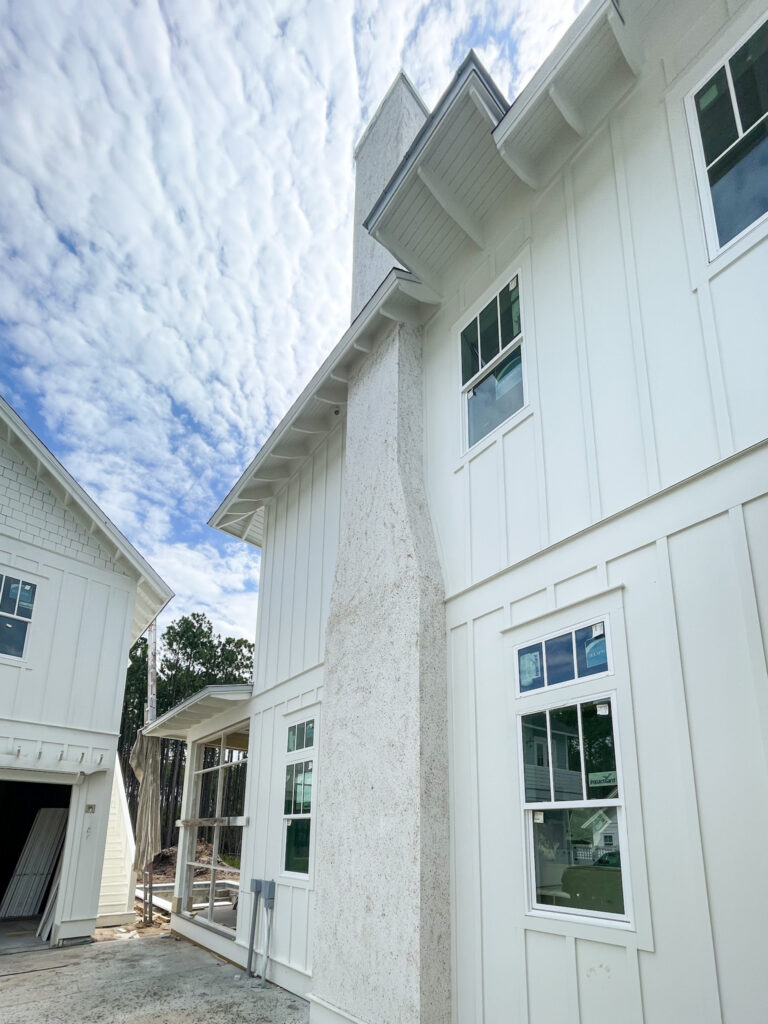 Several spaces upstairs are really starting to feel so much more finished! Most of the paint is up and they've started installing some of the can lights, smoke detectors, HVAC, etc.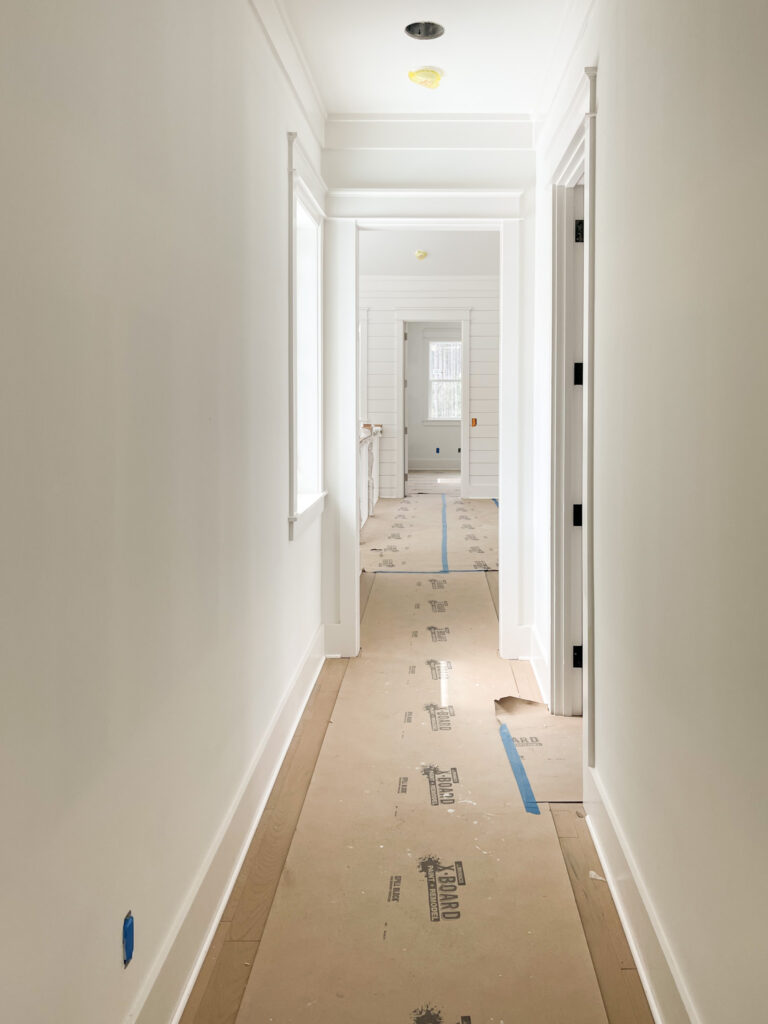 This is the bathroom that will be attached to the room upstairs we'll be using as our bedroom. I know it's a bit hard to see, but I'm loving the combo of the light blue cabinet with the white subway tiles and hex flooring in the shower. I finally ordered the mirror and sconces for this space last week and can't wait to show you how it all comes together. I'm still strongly considering wallpaper in the vanity area here.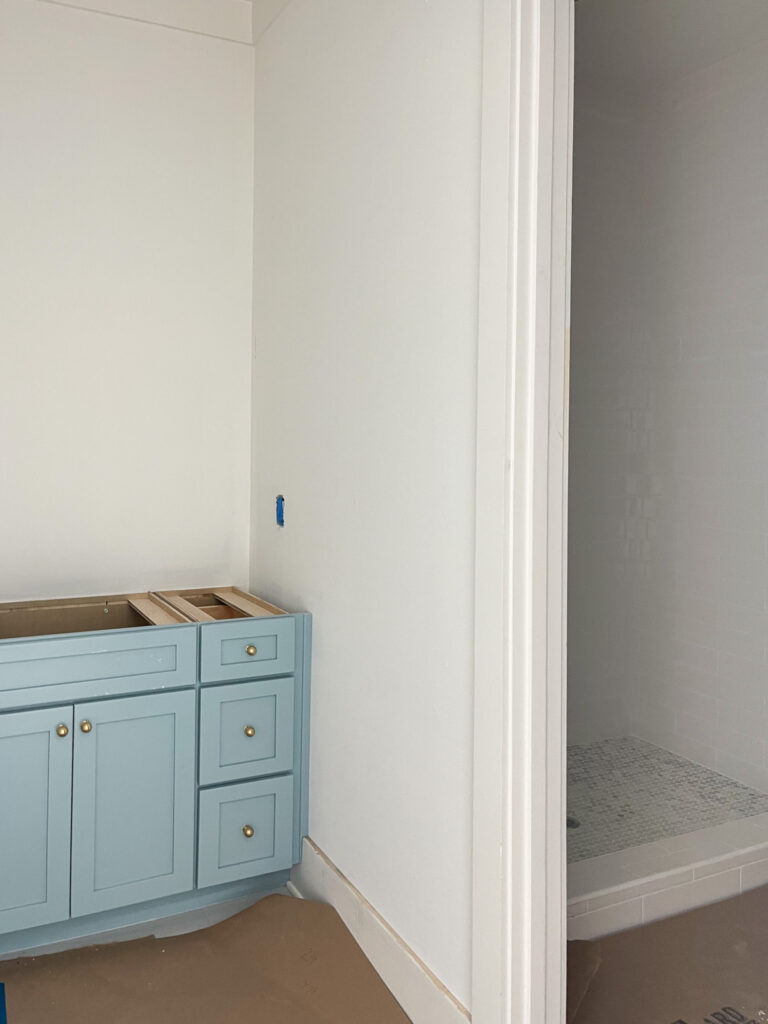 In terms of the design side of things, let's just say the coordination of ordering with backorders and a semi-fluid closing date has made things a bit challenging. Not sure where things are going to go soon! Thankfully I think they want the light fixtures I ordered onsite this week or next, so that will help relieve some of the space issues.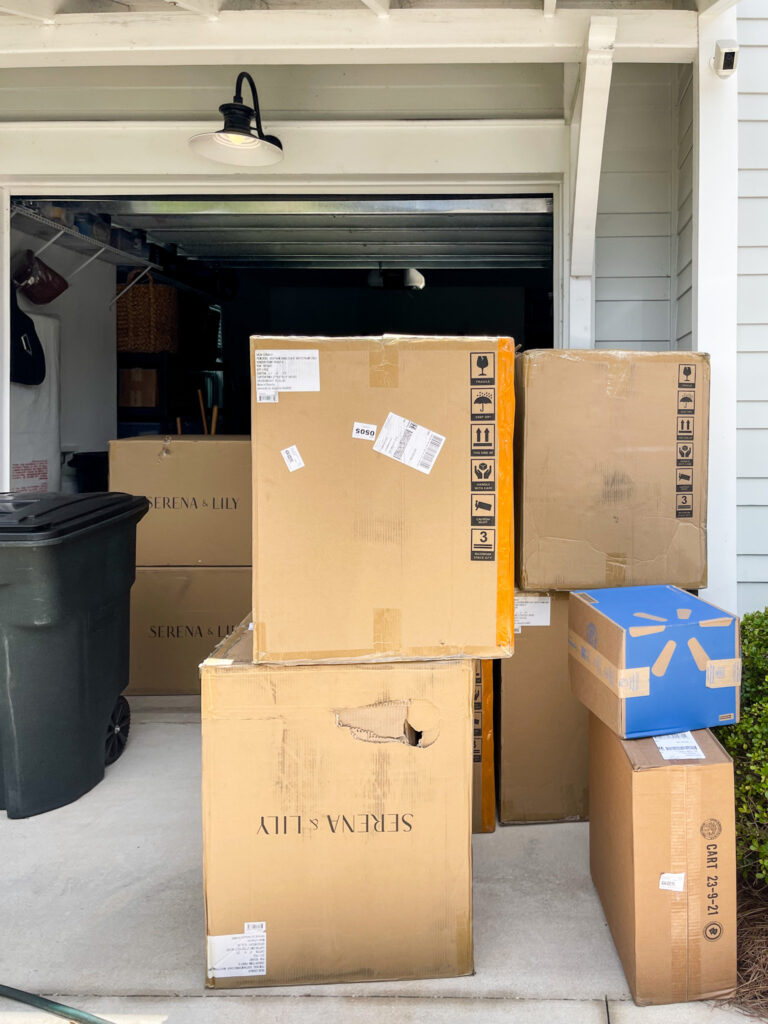 I took advantage of several of the holiday weekend sales and ordered some items from my design boards for the new house. The second this rug sample showed up, Henley claimed it as her own. She literally sleeps on the sample throughout the day while I'm working. She's obsessed with it, and I absolutely love the colors!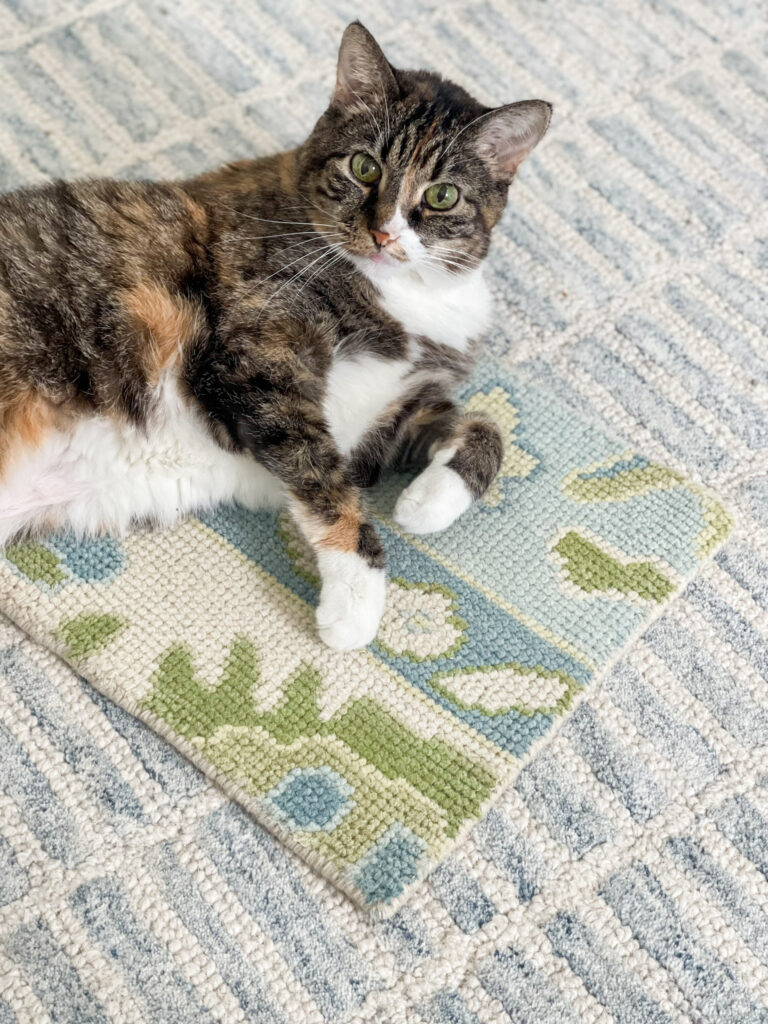 SOURCES: Rug Sample | Blue & White Office Rug 
Turns out she also really loves the rope dining chairs I ordered for the new house too 😉 Too bad three of them showed up with bent legs. It seems most times I have a delivery from FedEx, I get damaged items these days. So frustrating! I have yet to reach out to S&L for replacement so hopefully that process goes smoothly. But I really love the chairs otherwise! The rope has a coating so will definitely do well outdoors or in.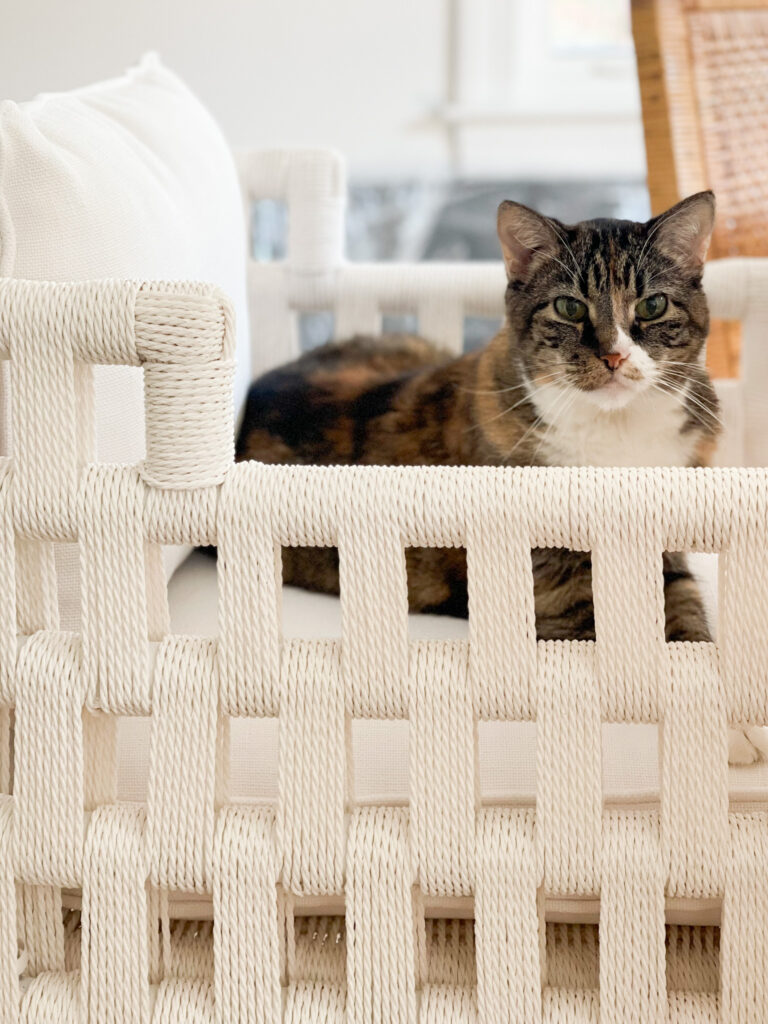 I met with a window covering specialist last week, as well. We're likely doing plantation shutters on most of the windows and then some woven Roman shades on these other windows (and doors). Still deciding on which route to go with the wovens.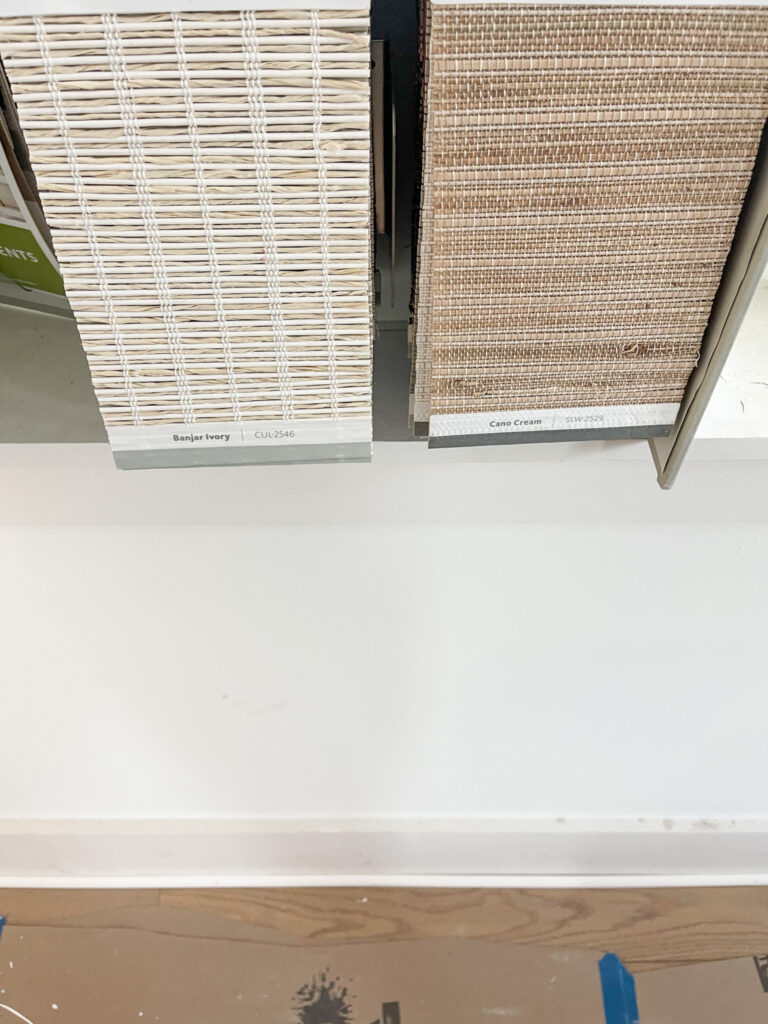 We also met with a garage flooring and storage company to start exploring those options. We loved our garage makeover so much in Omaha, that we really don't want to look at all our crap here. Hoping the bid isn't too crazy so we can put a lot of items behind closed doors.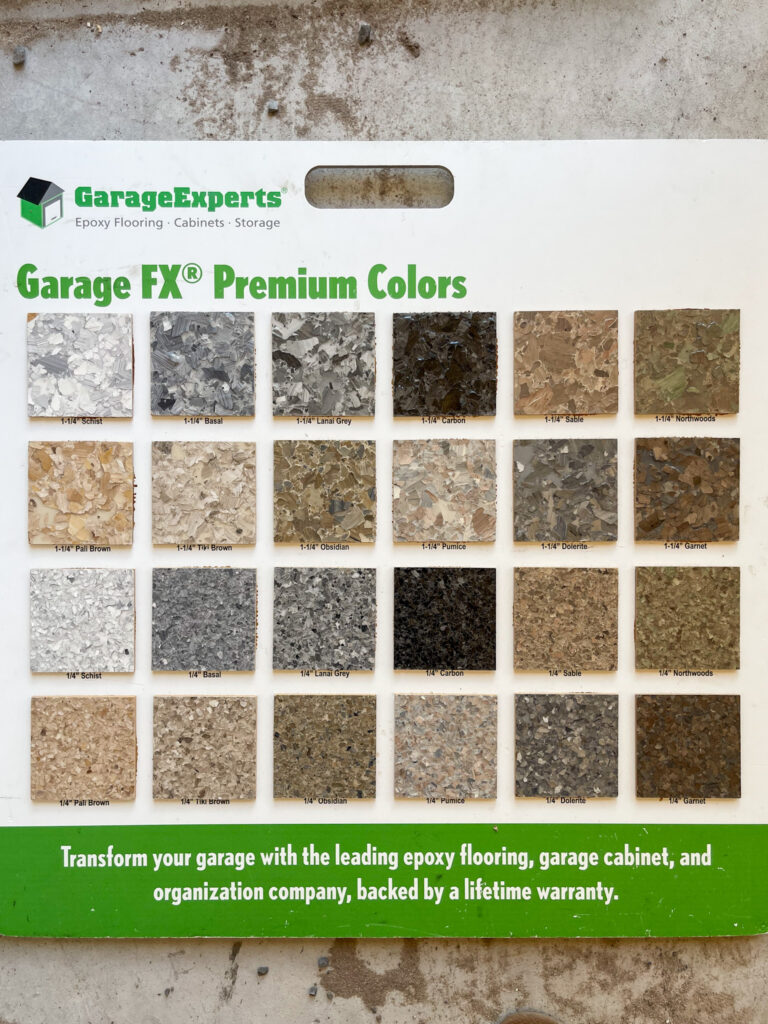 We're in the home stretch now with final touches going in at the house. If all goes as planned, we'll be moving in in 44 days!
Top Sellers Of The Week
Following are the top sellers from two weeks ago across all of my channels. Links to each item are below the graphic.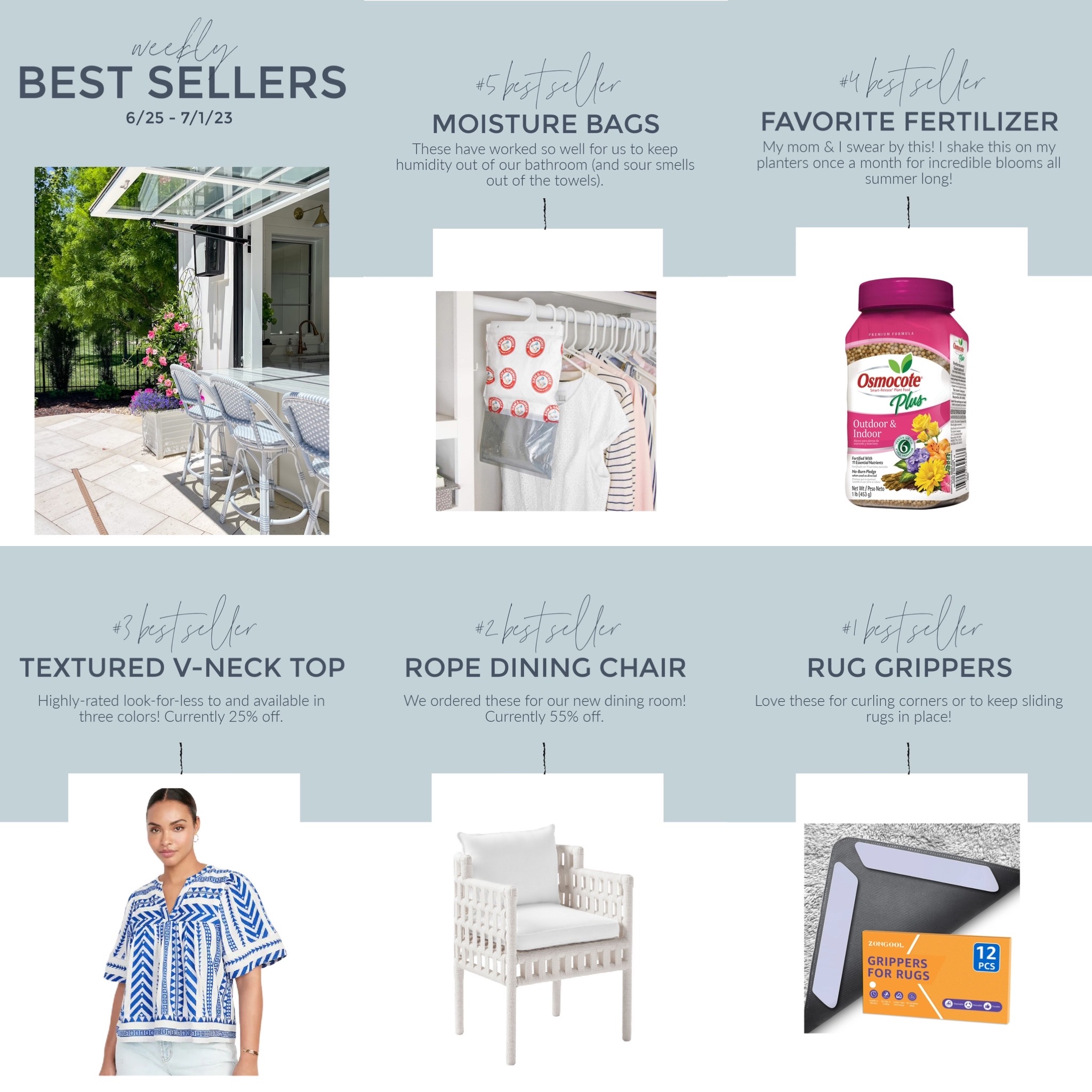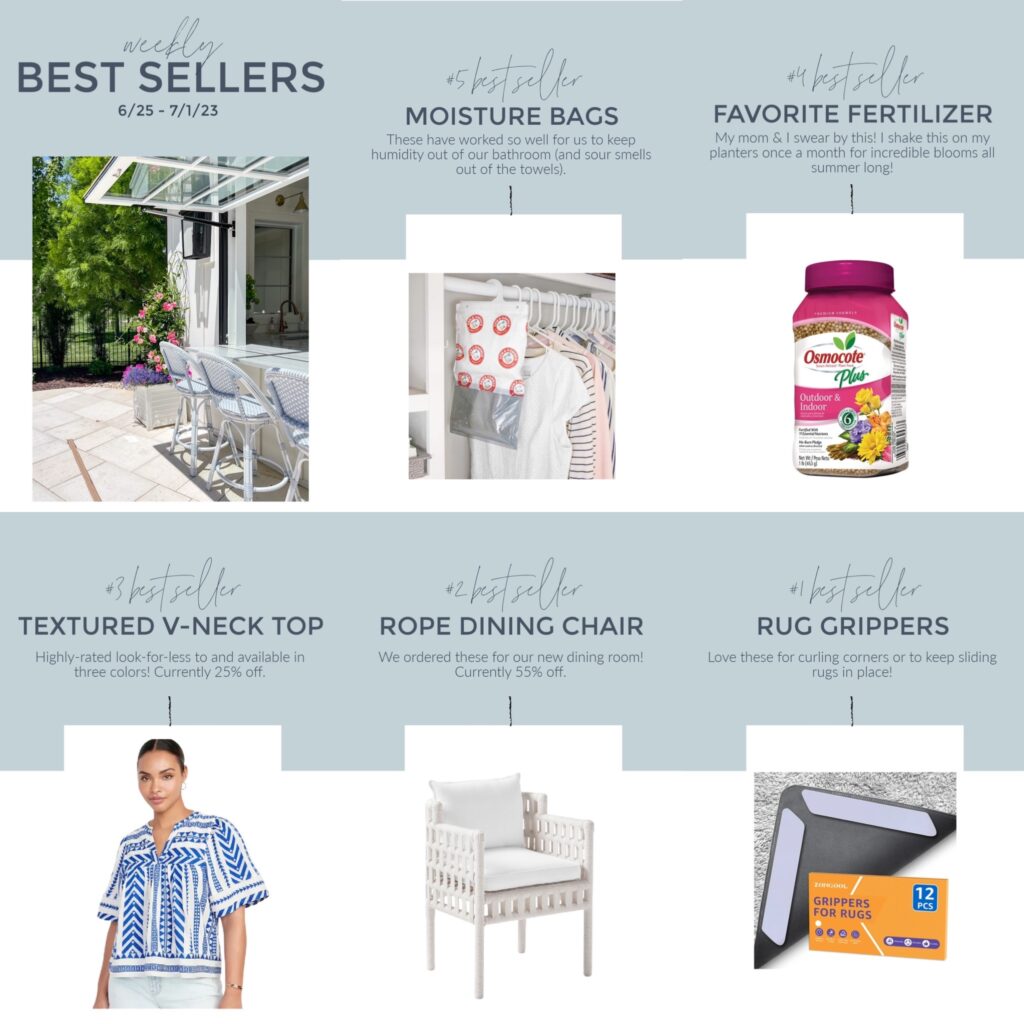 BEST SELLERS (each number is clickable): #5 | #4 | #3 | #2 | #1
Following are the top sellers from last week across all of my channels. Links to each item are below the graphic.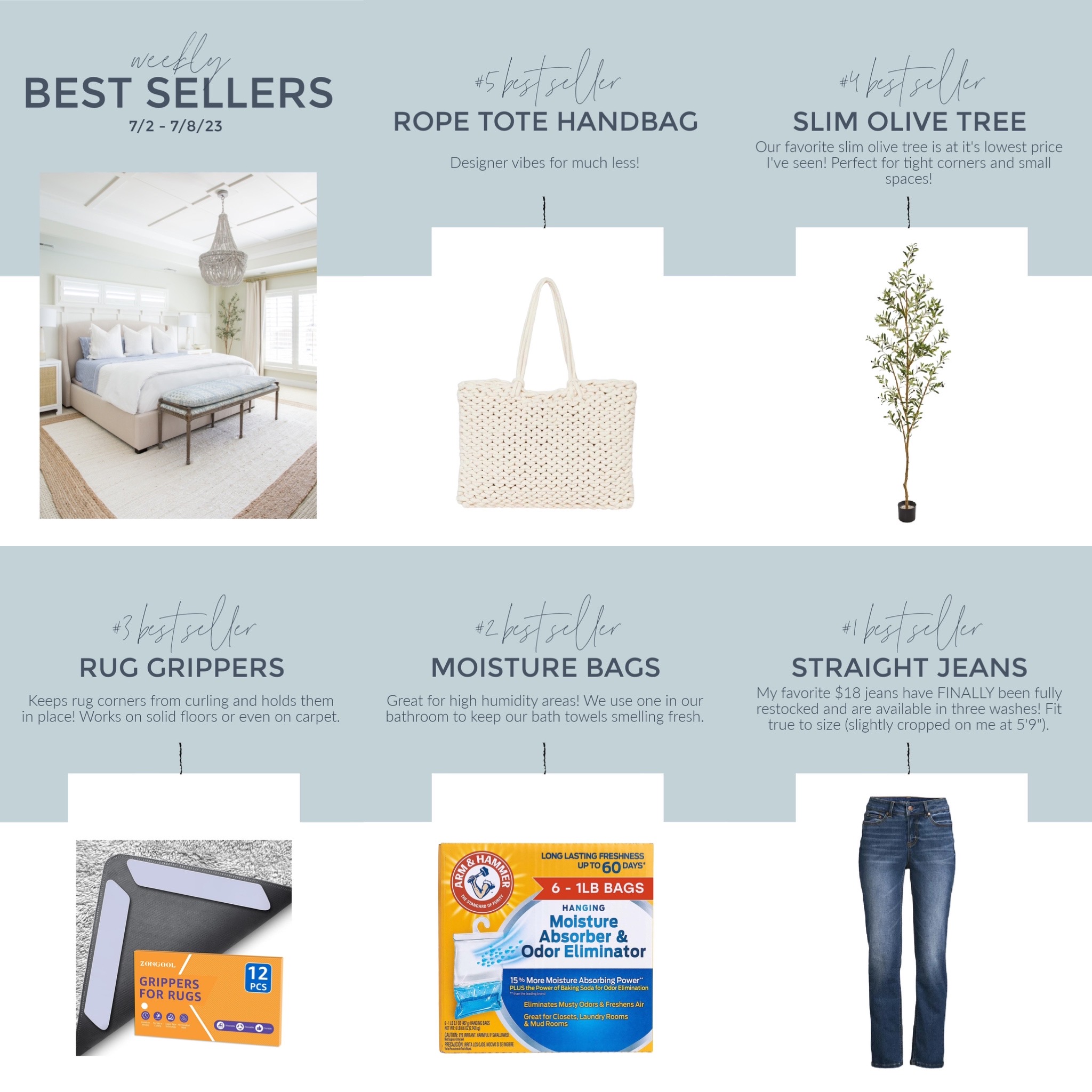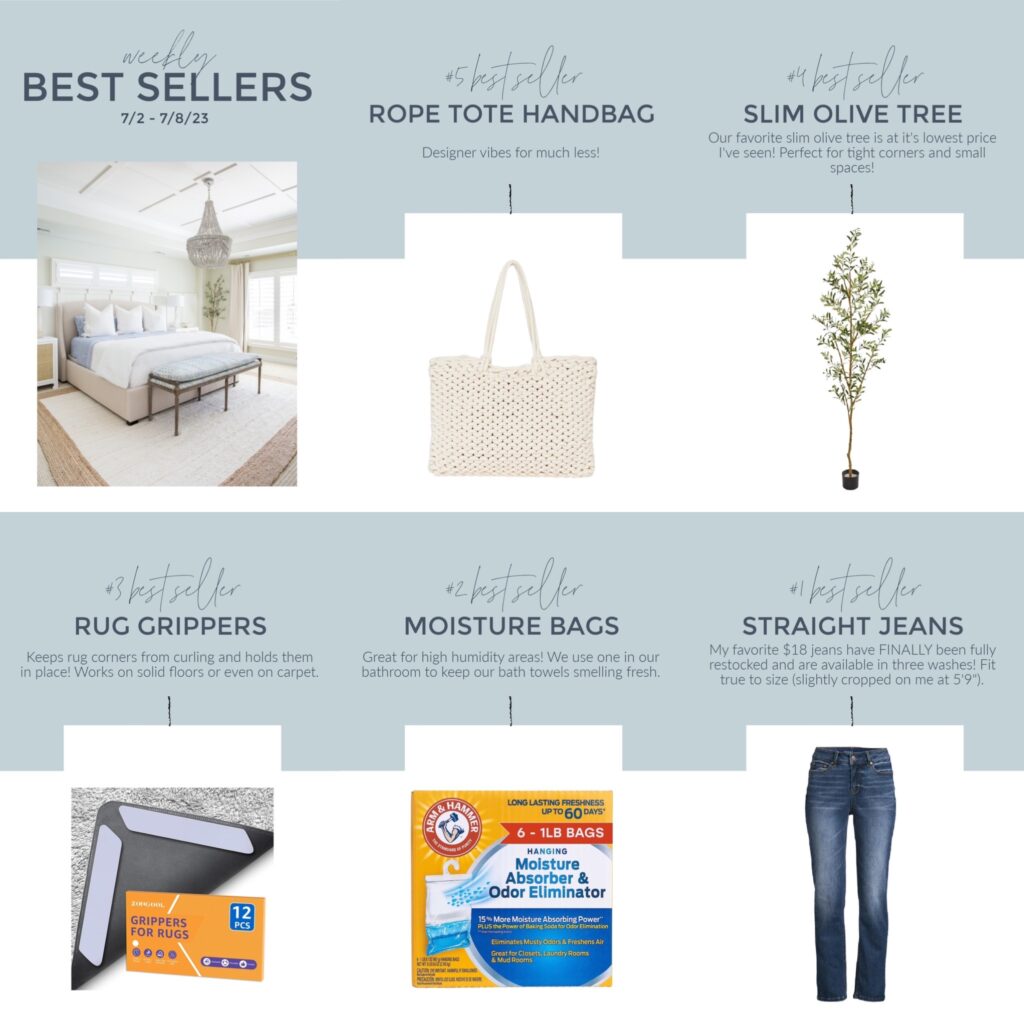 BEST SELLERS (each number is clickable): #5 | #4 | #3 | #2 | #1
In Case You Missed It
Following are the posts I shared over the past two weeks, in case you missed some days!
Following are the most read blog posts of last week (excluding any of the new posts already mentioned above). Many times this includes old posts that are popular on Google or Pinterest.
Around Town & For Fun
Kurtis was in Orlando and Daytona for work two weeks ago, so I had a fun dinner out as well as some time scoping out a few local stores. I also hit a few tile shops still on the hunt for a kitchen backsplash. So far, no luck, so we may just go with the shiplap for now and figure it out down the road.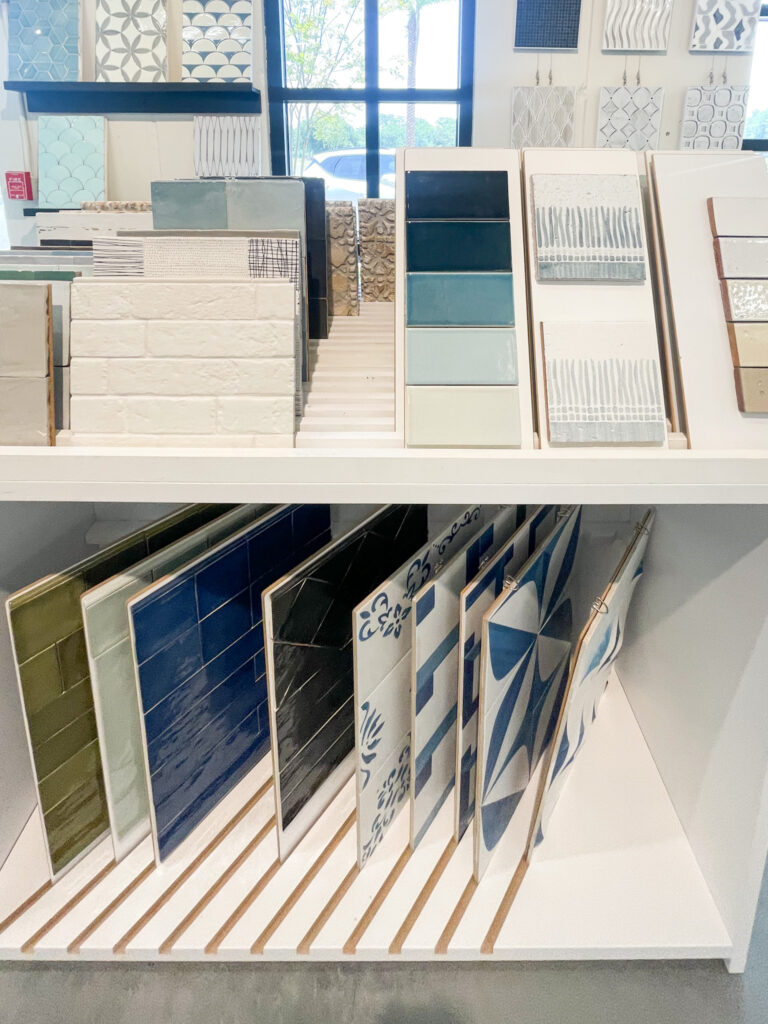 We kicked off the start of the 4th of July weekend at our beach club that Friday night. They always do such a nice job decorating!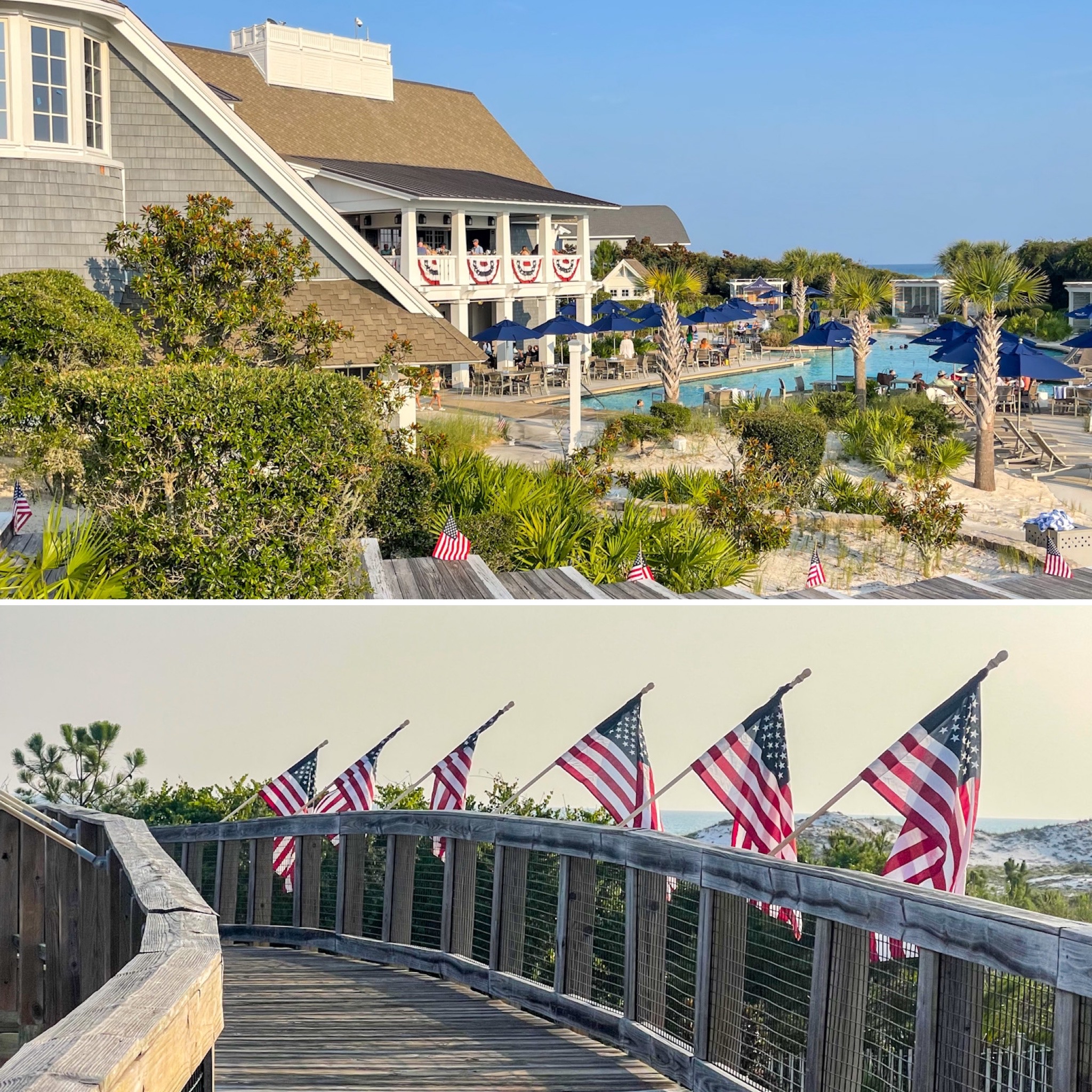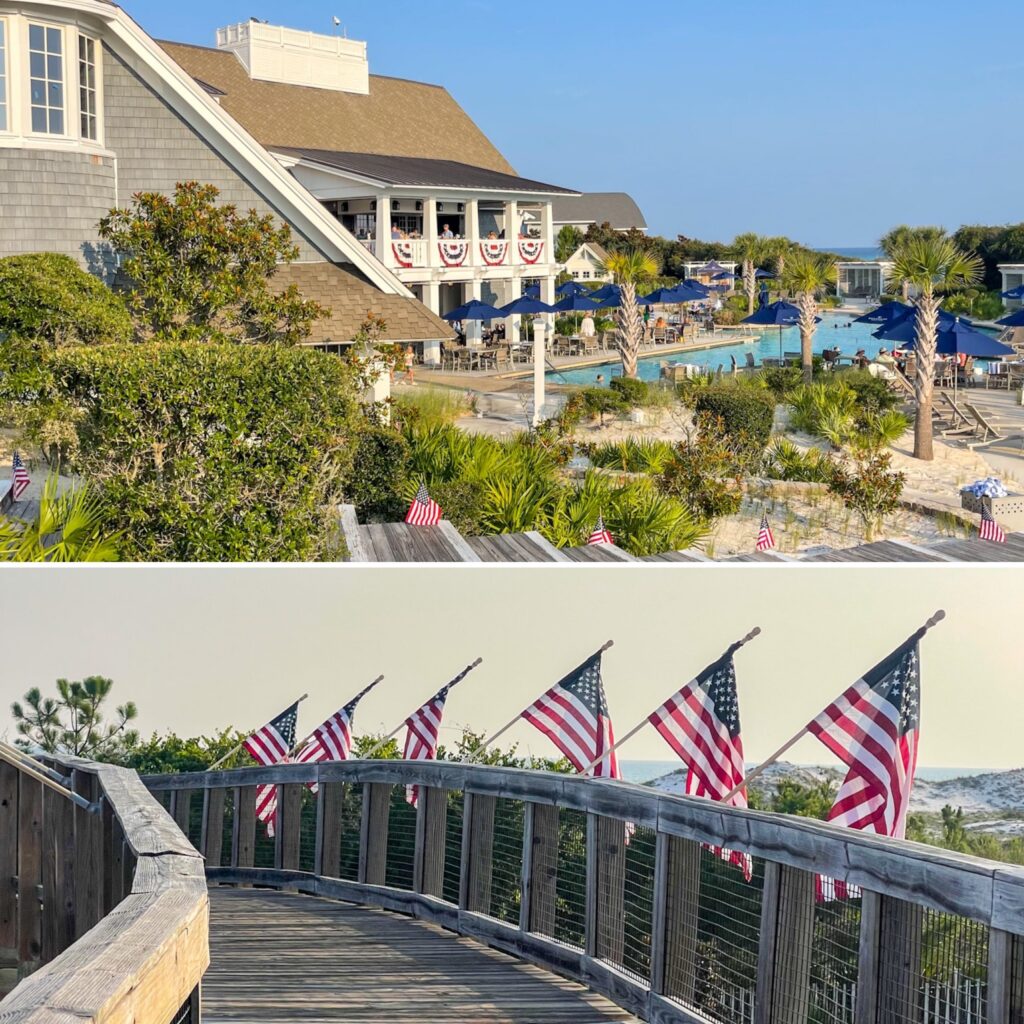 They hosted a bonfire down on the beach and it was the perfect night to kick off the weekend.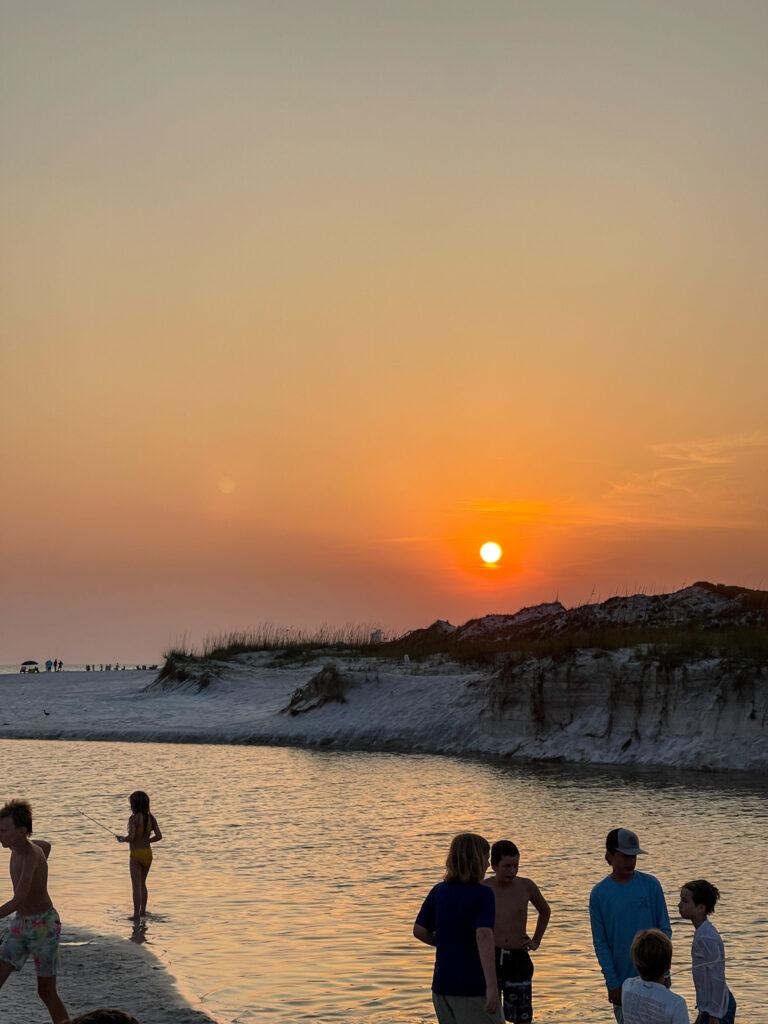 I made a cute American flag charcuterie board for the holiday. These star cookie cutters make me giddy every time I use them! They were great on meat and cheese too, and I love that there are a variety of sizes.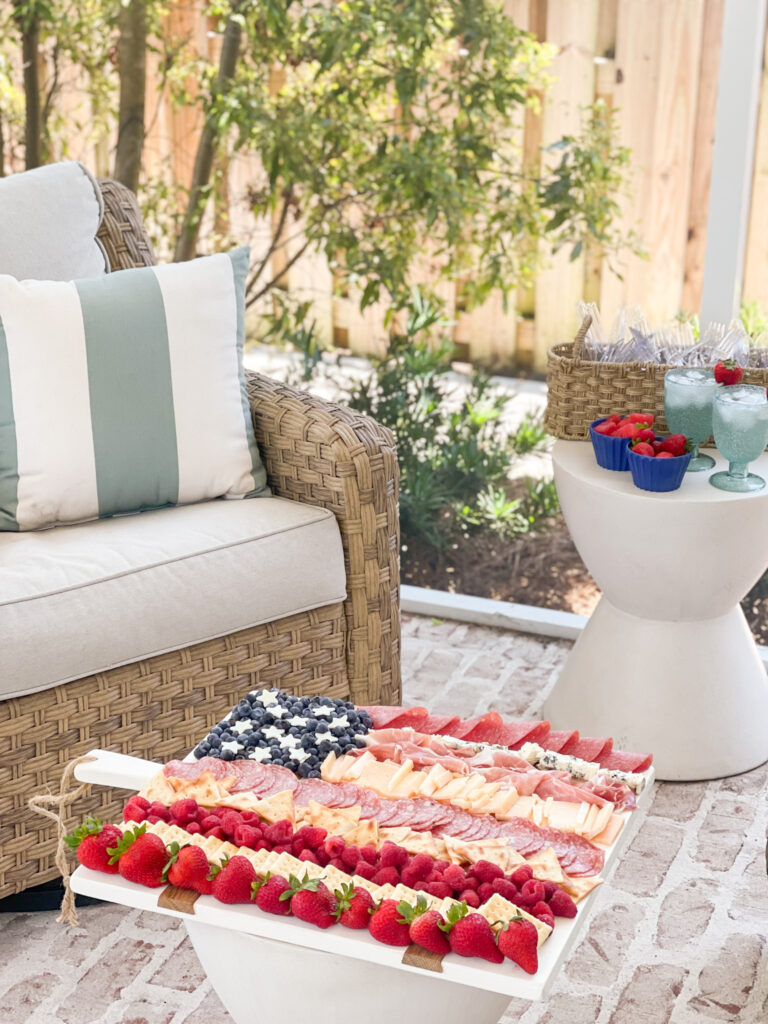 SOURCES: Outdoor Swivel Chairs | Striped Throw Pillow | Side Tables | Woven Utensil Caddy | Acrylic Bubble Goblets | Small Melamine Serving Bowls
Here's a closer look at the charcuterie board itself. I actually found it easier to make than a traditional board, because I followed the striped pattern rather than second-guessing where everything should go!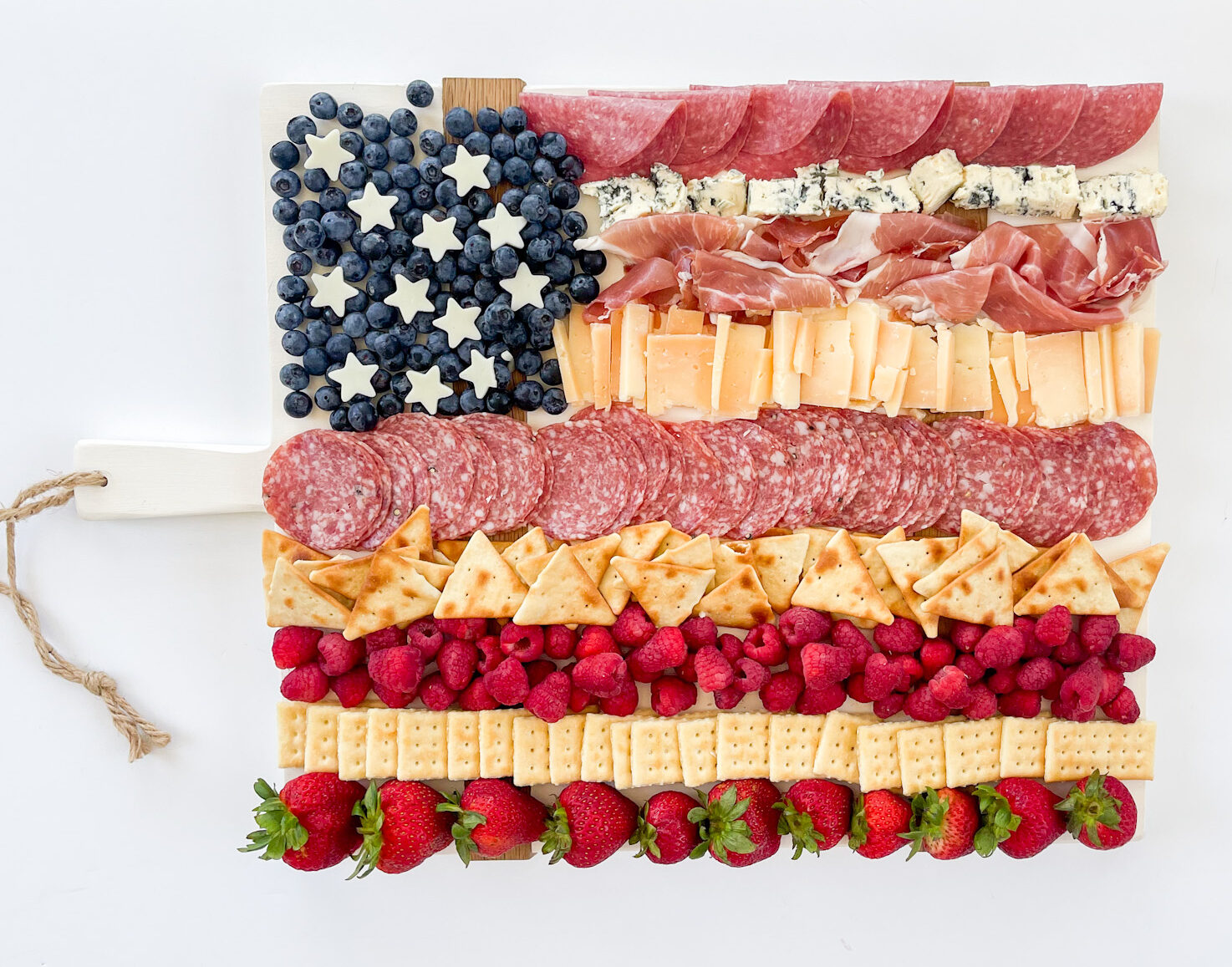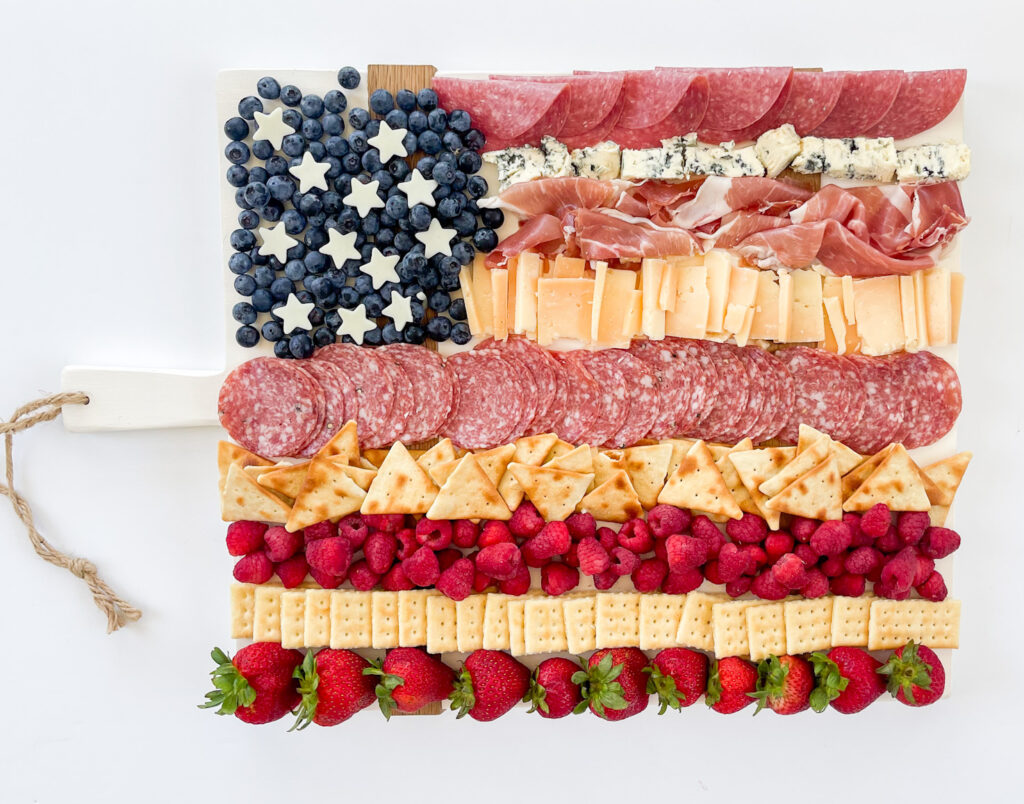 The evening of the 4th, we watched fireworks at Camp Creek and checked out the new building. The show was pretty spectacular and was set to music. Alys Beach had their show 30 minutes prior, and we could see it in the distance before ours started. Fireworks aren't allowed in most neighborhoods around here, which is a major change from Omaha. Omaha is chaotic around the 4th with fireworks going off all hours of the night for several days on either side of the holiday. It was nice to have peaceful evenings and then see the show, which felt more special since they aren't constantly going off around here!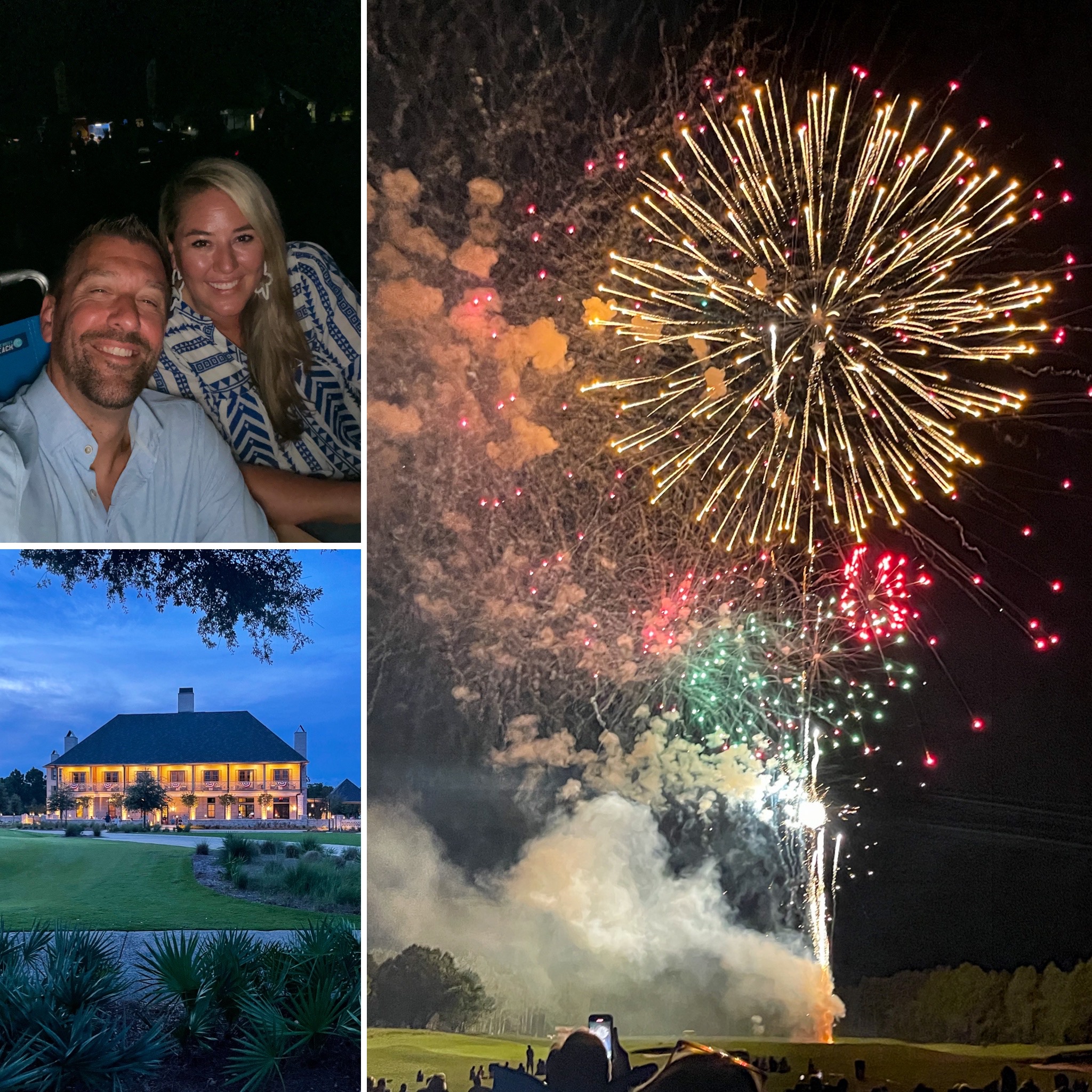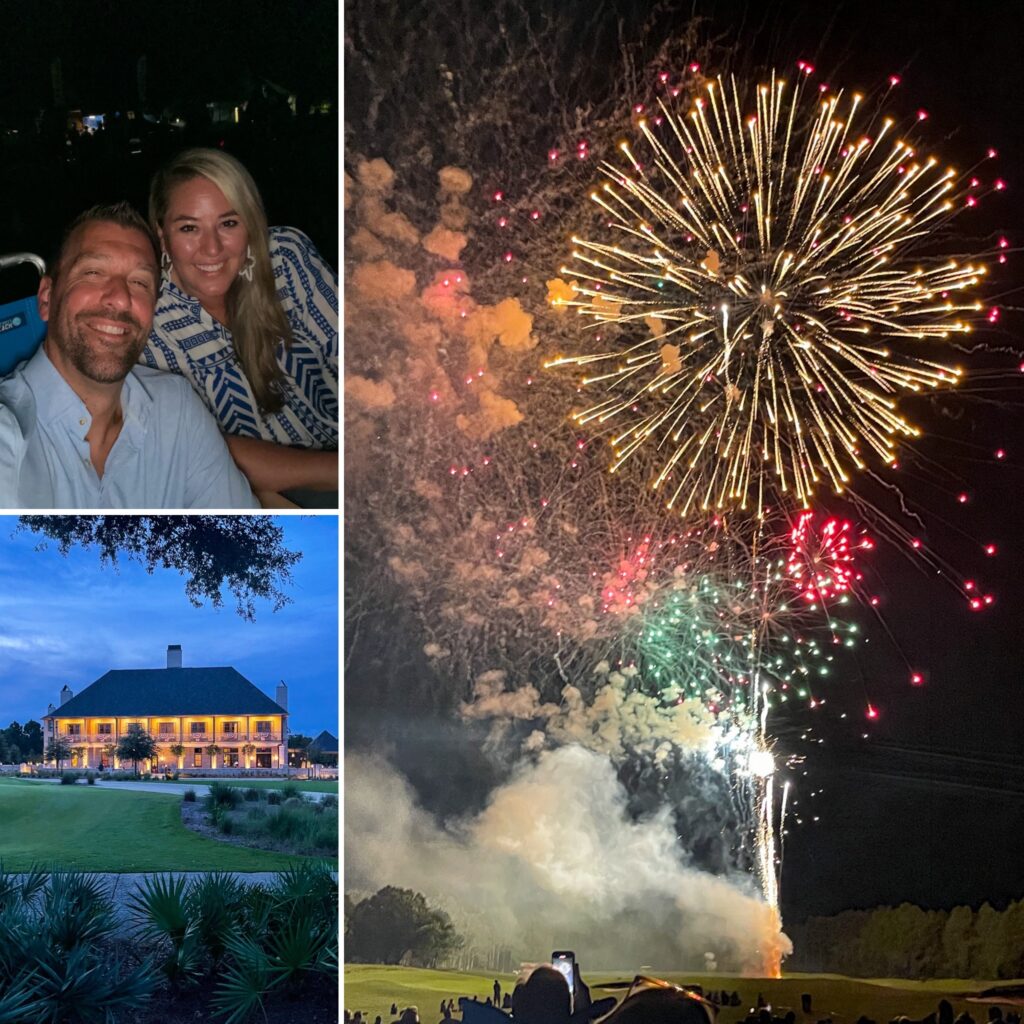 We've been doing random tasks over at the commercial building we co-own with our friends. Their school, Acton Academy of 30A, started moving in recently during their summer break. We had to hang the required signs in the lunchroom. Also doing random tasks like installing spigot locks outside, since tourists occasionally think it's funny to turn on our water and leave it running… fun times 😉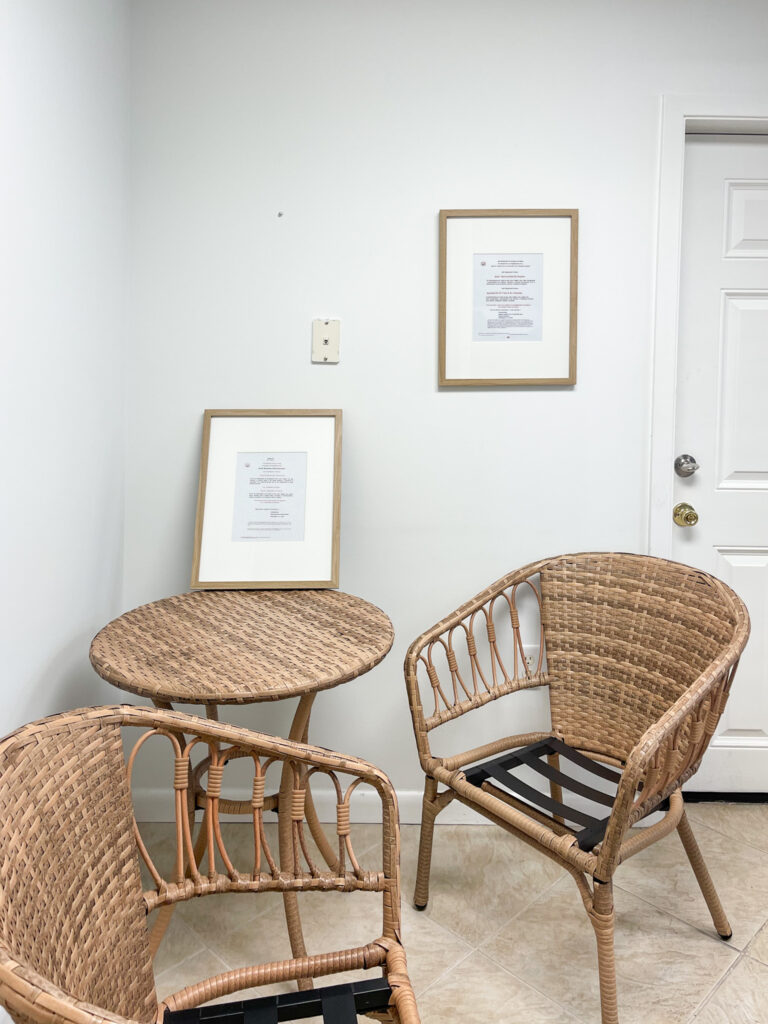 Kurtis and I had lunch in Watercolor on Friday, and I just love the unique personality and architecture of each of the little towns here. These green shutters were too pretty not to share!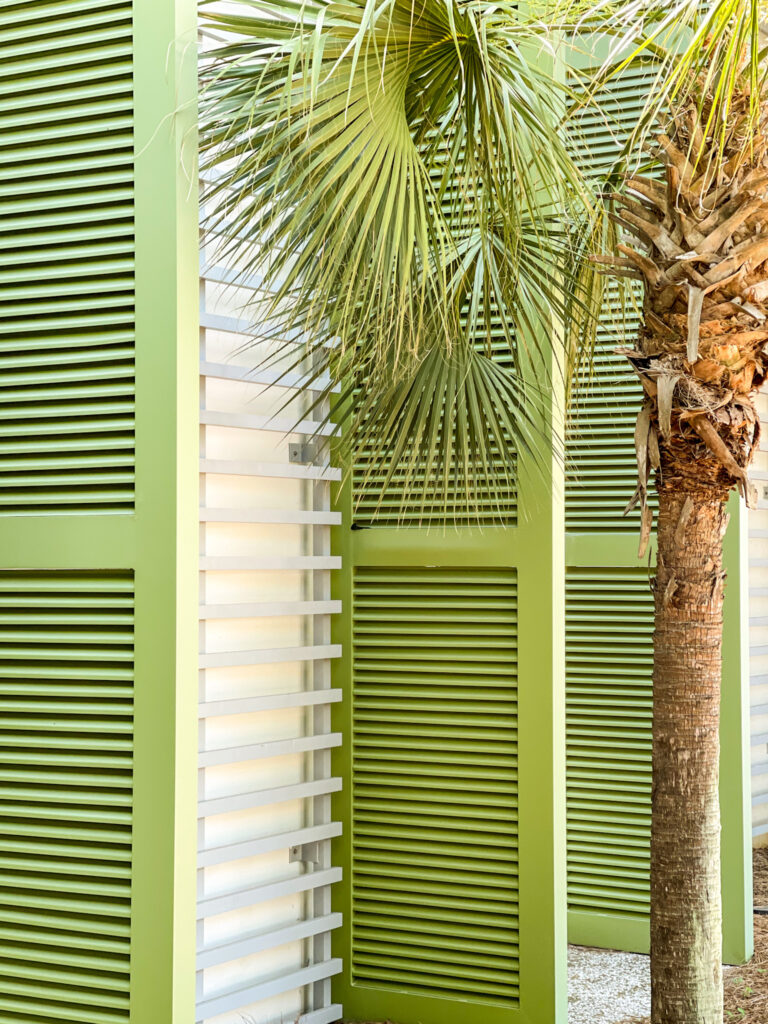 We've been trying to enjoy our fresh basil I'm growing on the back patio. Fresh tomatoes, burrata and basil with balsamic and olive oil are a perfect summer treat!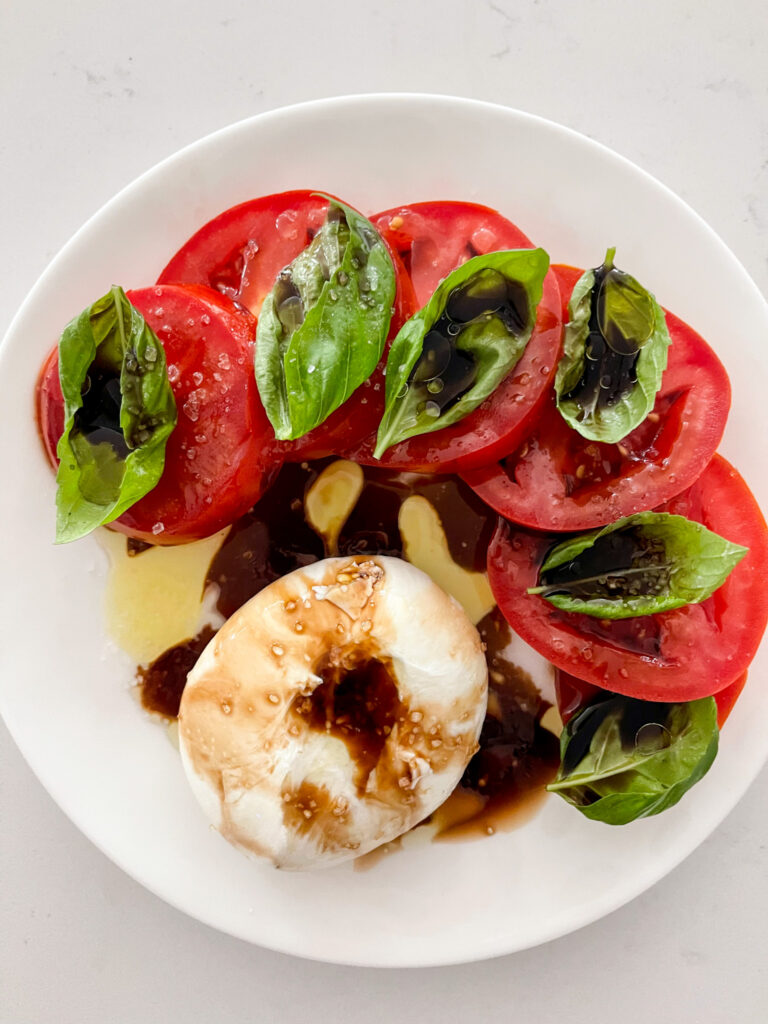 Saturday we had a few tasks to do over at Hola Beaches, our vacation rental house. June and July are typically the busiest rental months down here, so if we ever have a day or two break between bookings, we like to wash the golf cart, pull weeds, check slipcovers, etc.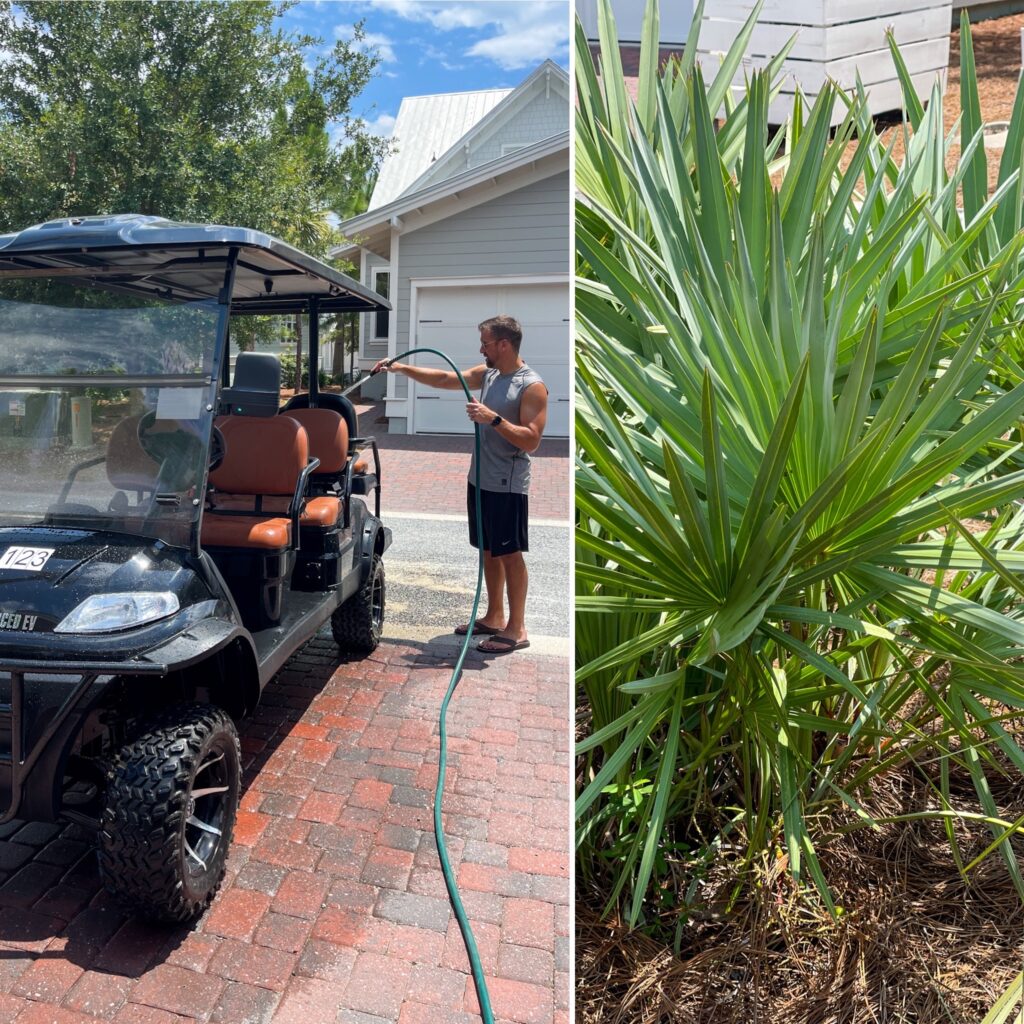 Saturday night, we had a business dinner with our friends Chris and Rachel at our usual spot, Amigos. It's always so fun getting together with these two, and I can't believe we'll be living on the same street within the next six weeks! They actually move next week to our new street, which is a bit surreal!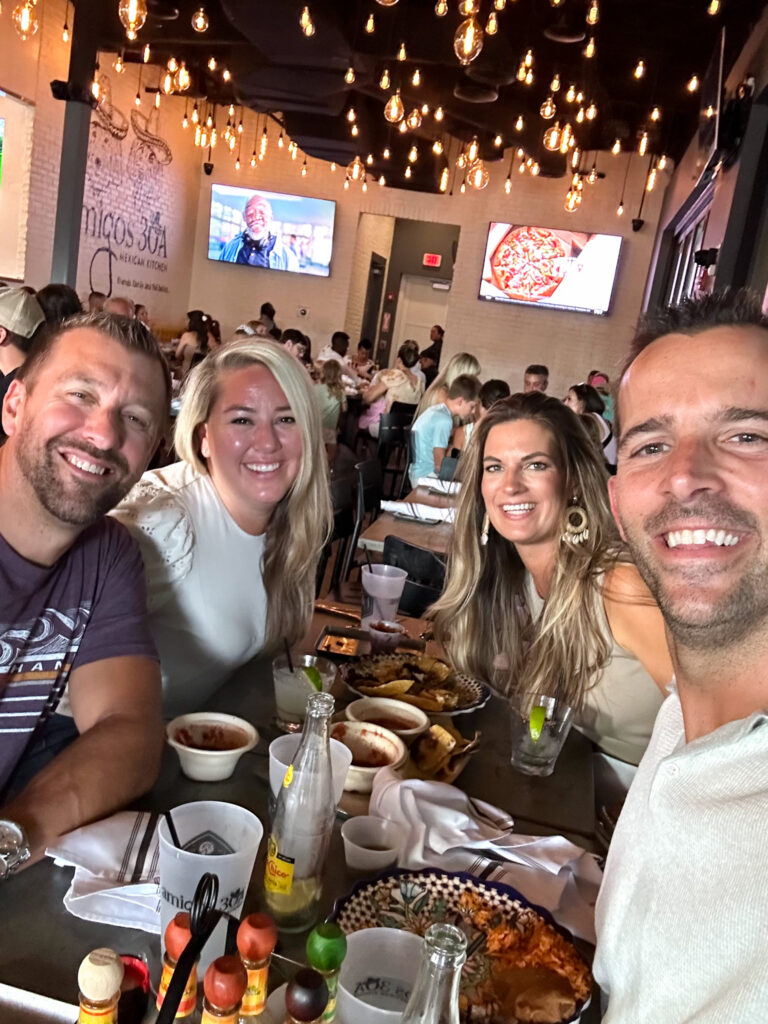 We're still not taking these gorgeous skies (or those palm tree silhouettes) for granted! The palm recently got a haircut to remove the dead fronds after the deep freeze we had this past winter.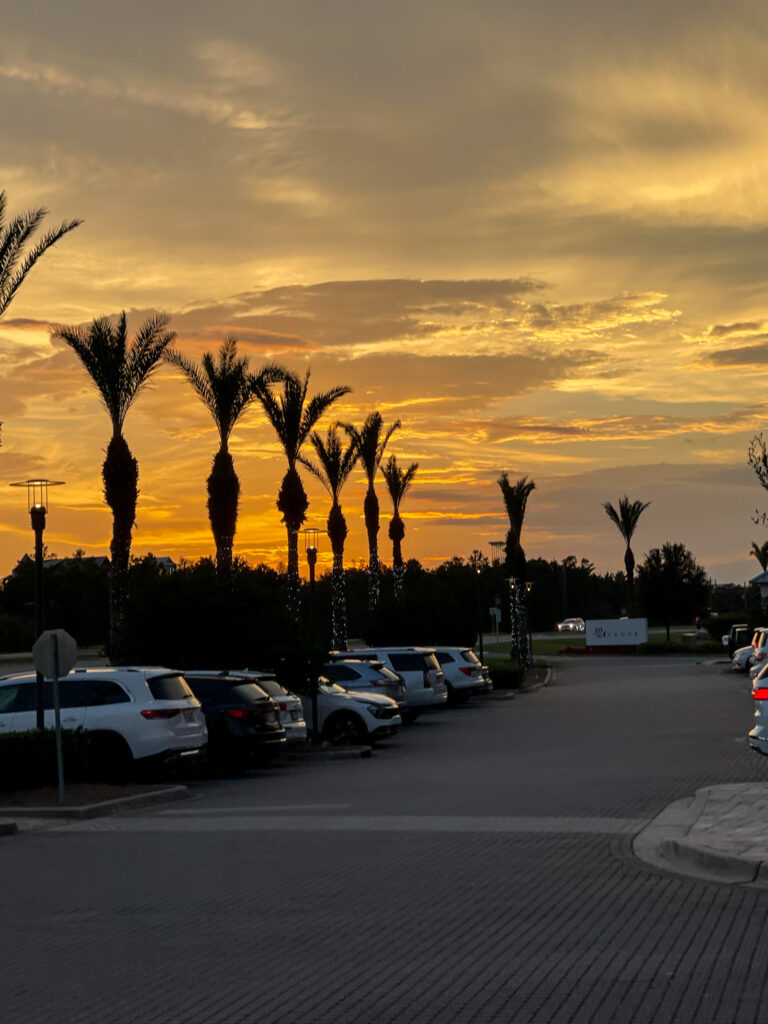 It's one of the biggest shopping weeks of the year this week! Amazon Prime Day runs tomorrow through Wednesday night, and the Nordstrom Anniversary Sale kicks off tomorrow through the rest of the week for cardholders and then for the public next Monday. With that, tons of other stores run sales to try and compete so there's going to be a lot going on over the coming week! I'm planning to share my Prime Day picks tomorrow, Nordstrom sale picks Wednesday, and any other applicable sales I find and love mixed in with those.
Recent Buys & Sales
Following are some sales from the weekend that have carried over and are still going strong!
I hope you all have a great week!
If you would like to follow along on more of my home decor, DIY, lifestyle, travel and other posts, I'd love to have you follow me on any of the below channels: