Good morning! I hope you all had a nice weekend! Here's a bit of what we've been up to this past week.
This post contains affiliate links for your shopping convenience. You can read my full disclosure policy here.
Home Projects & Updates
Over at the new build, they started building out our range hood. It will ultimately be painted the same color as the walls/shiplap (Sherwin Williams Snowbound) which is a pretty close match to the warm white cabinets.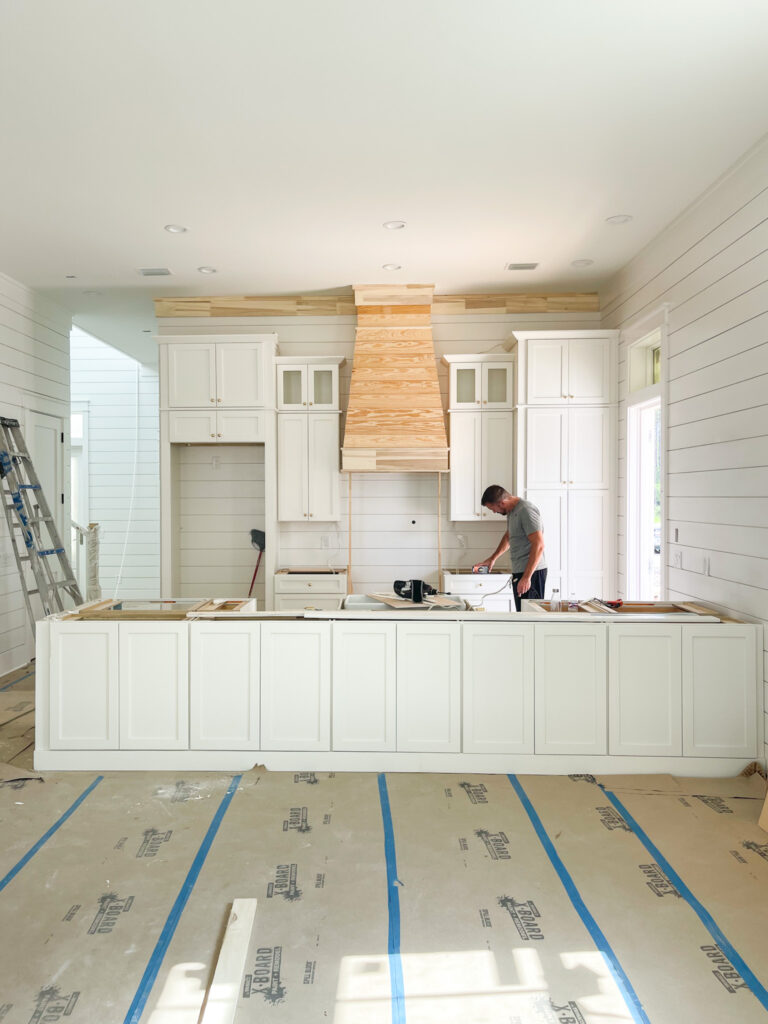 Outside, they finally installed the metal roof on the cabana, and the pool company installed the tile along the waterline!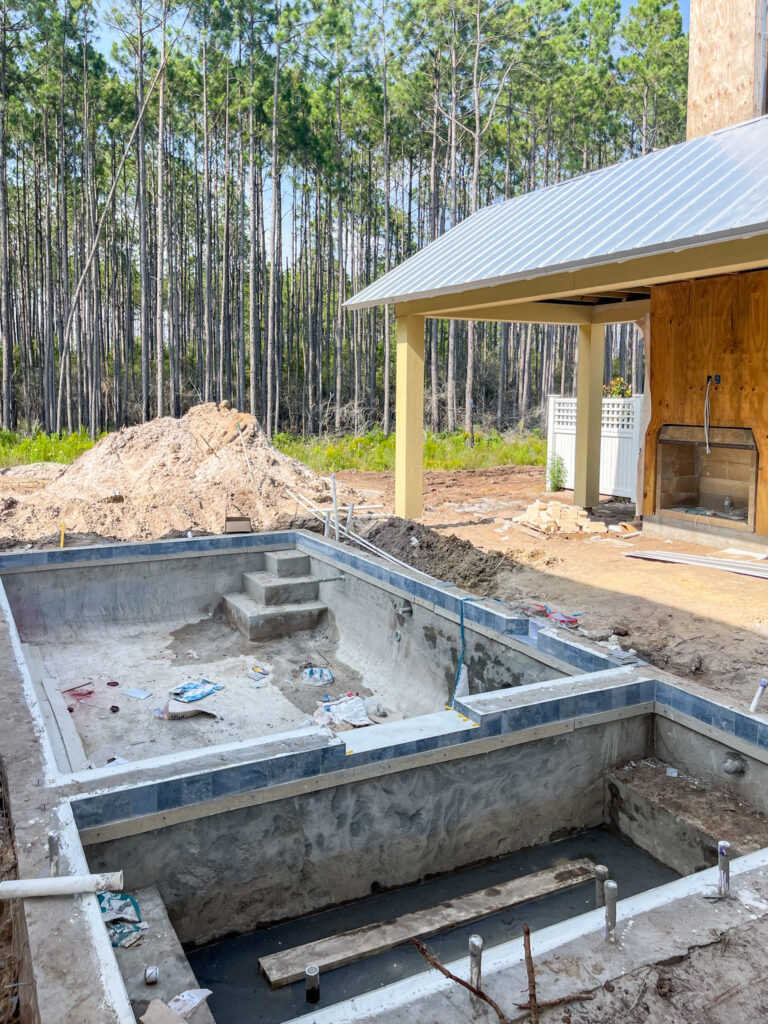 I was informed Friday that we have a few countertop issues we need to work through today, so I'll keep you updated on how that goes. I think they've also been prepping a lot of areas for paint, as well. Mainly areas that needed more trim and/or only had one coat of paint. They won't bring the plumbers in until the counters are installed, but I anticipate the electricians will be coming in soon. Things are moving right along!
Top Sellers Of The Week
Following are the top sellers from last week across all of my channels. Links to each item are below the graphic.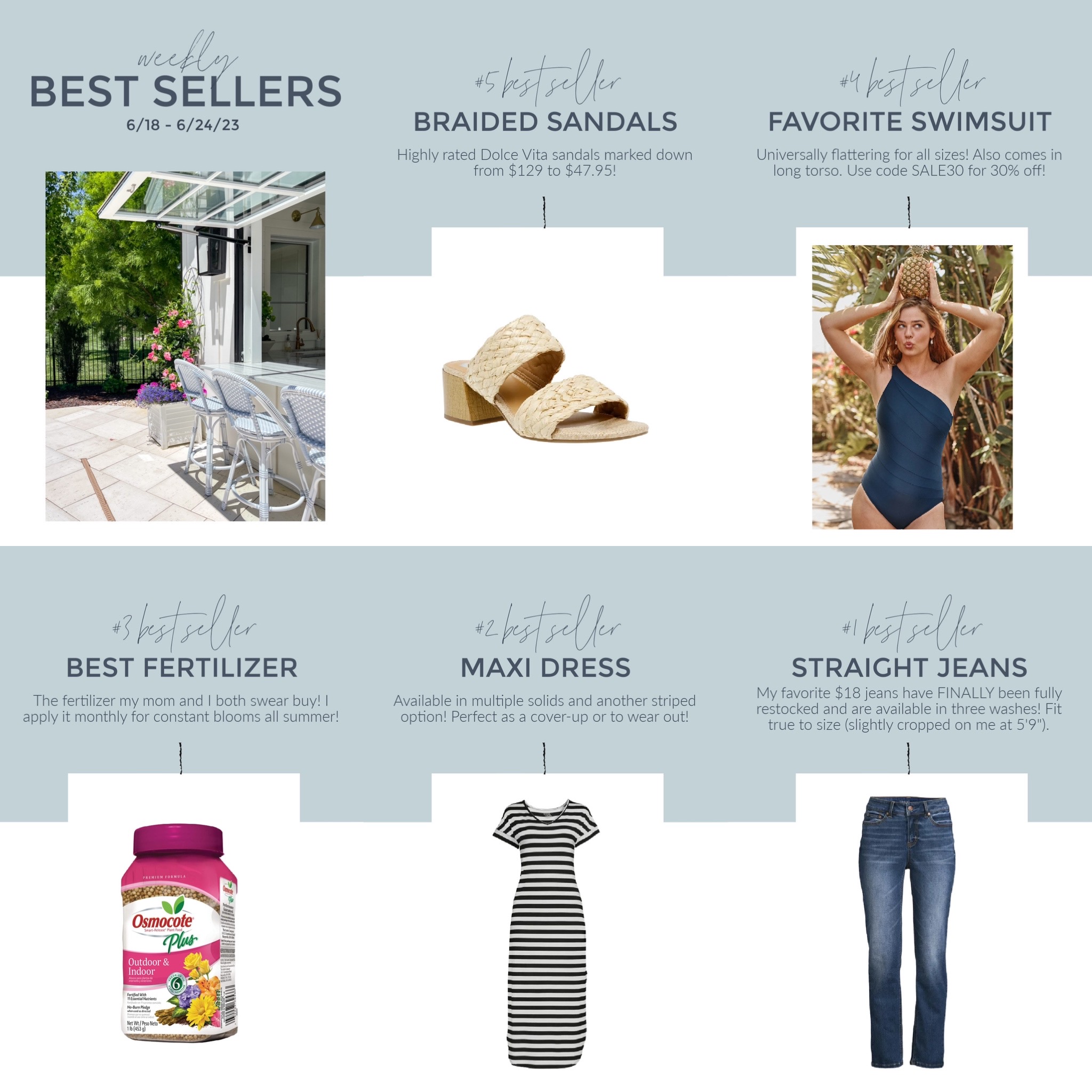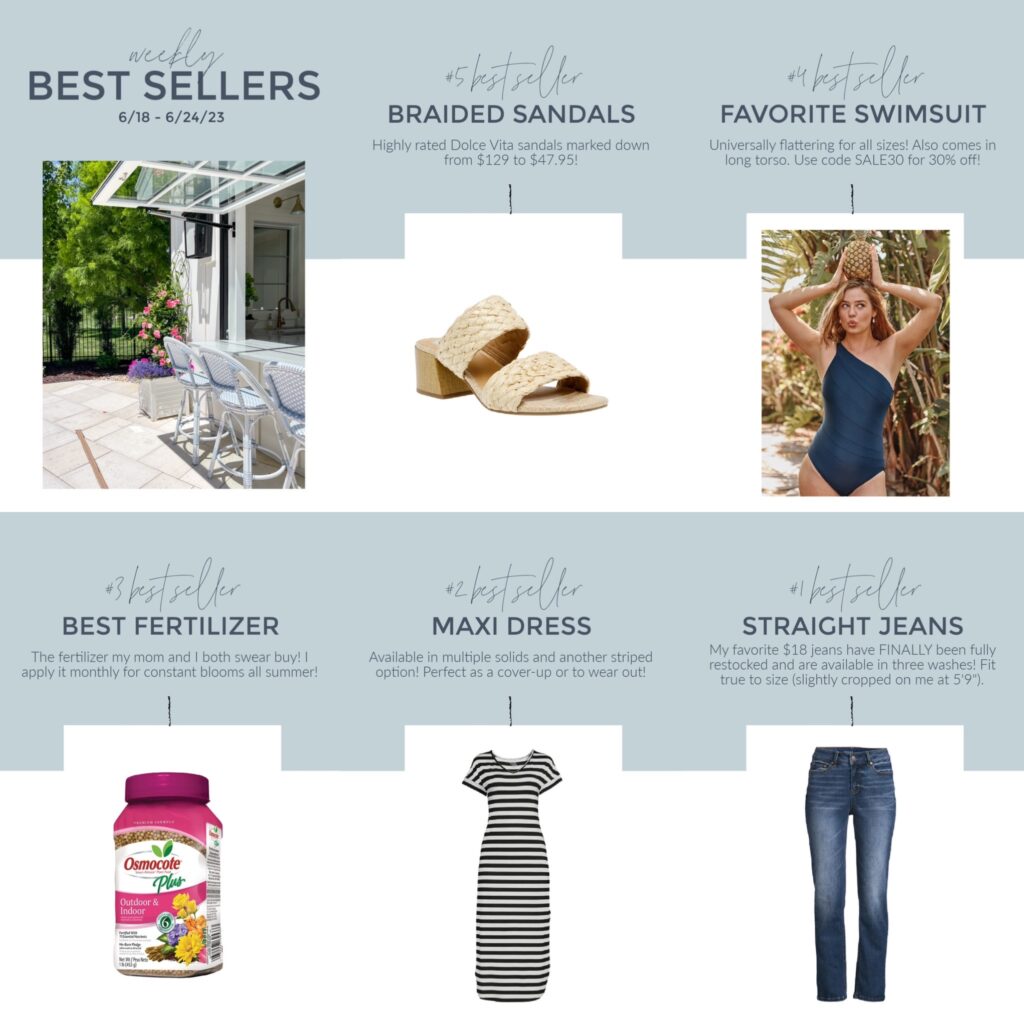 BEST SELLERS (each number is clickable): #5 | #4 | #3 | #2 | #1
In Case You Missed It
Following are the posts I shared over the past week, in case you missed some days!
Following are the most read blog posts of last week (excluding any of the new posts already mentioned above). Many times this includes old posts that are popular on Google or Pinterest.
Around Town & For Fun
We had another wild week with storms last week. Multiple tornado warnings and a lot of rain that led to a lot of gorgeous sunsets. This photo was taken from our front porch on my iPhone. Can you even believe all those colors!?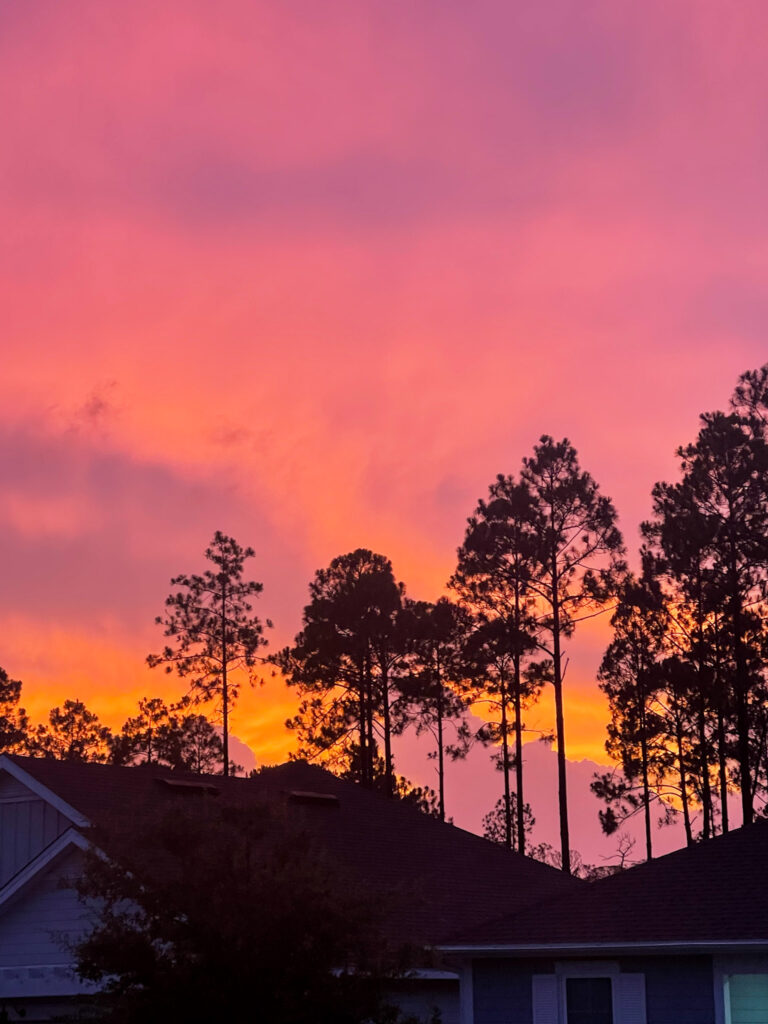 Tuesday my friend Rachel invited me to a total body workout class. Below is the scene of where I was last able to walk properly until Friday or Saturday. 😉 I am very aware I need to get in better shape and start working out more, but this hour long class was probably a bit too intense to start. They weren't lying when they said total body, because I basically couldn't stand, walk or get out of a chair for DAYS!!! I'll be looking into more beginner level classes from now on. Ha!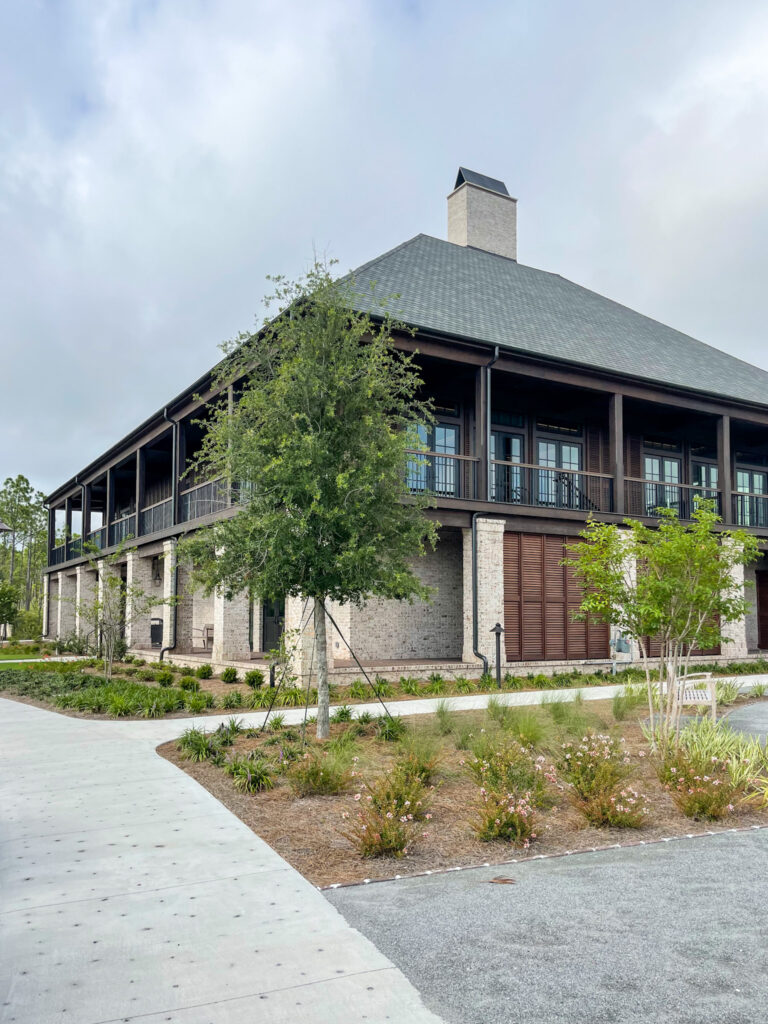 Towards the end of the week, the weather improved quite a bit! Saturday was gorgeous out, so we headed down to the beach. The water is still pretty turbulent, likely from the storms and activity further down in the Gulf, but there was a nice breeze that made the heat and humidity so much more tolerable!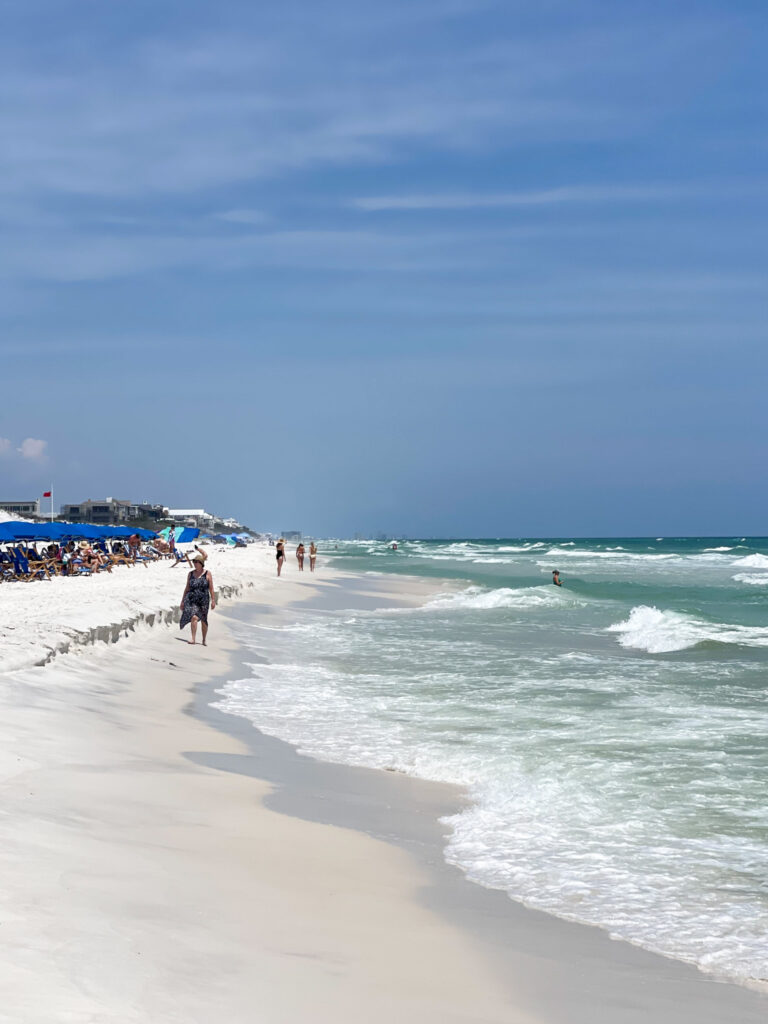 At our beach club, you cross a boardwalk over one of the dune lakes to get to the beach. The lake had risen so much with the storms that it flooded part of the boardwalk, and the lake had actually risen up onto part of the beach unlike we've ever seen before! About the time we left, the lake was able to break through to the gulf and most of this area had drained entirely. It was pretty cool to watch!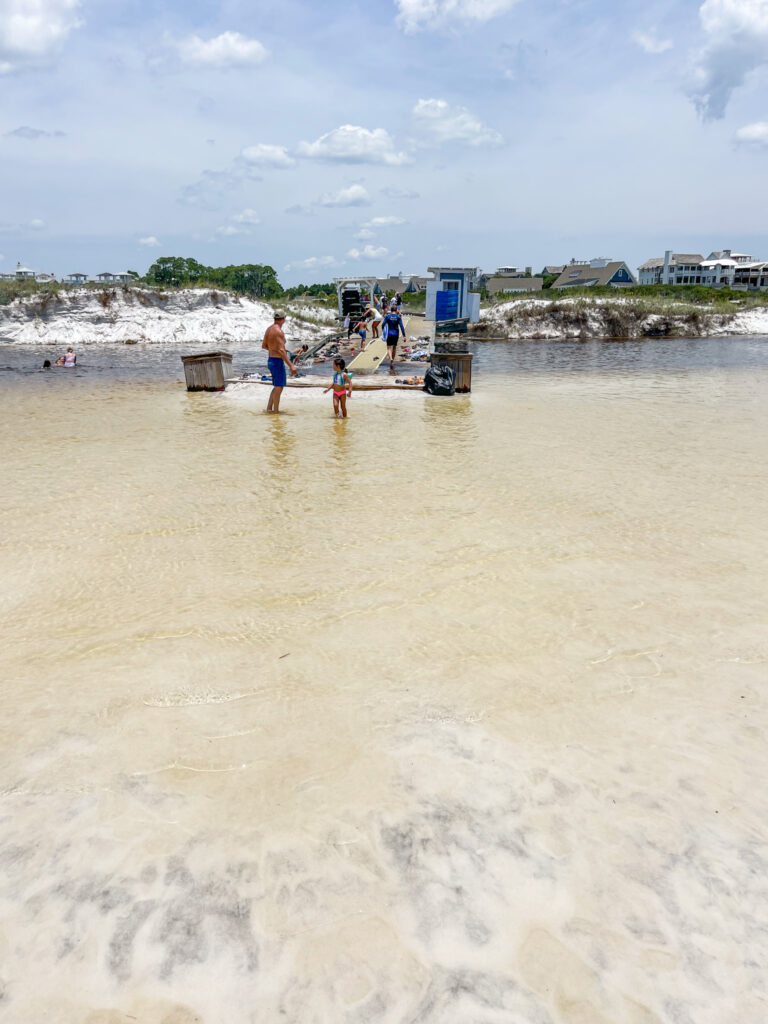 We spent about four hours down there with this view. We just hung out under an umbrella, people watched and enjoyed the beautiful day!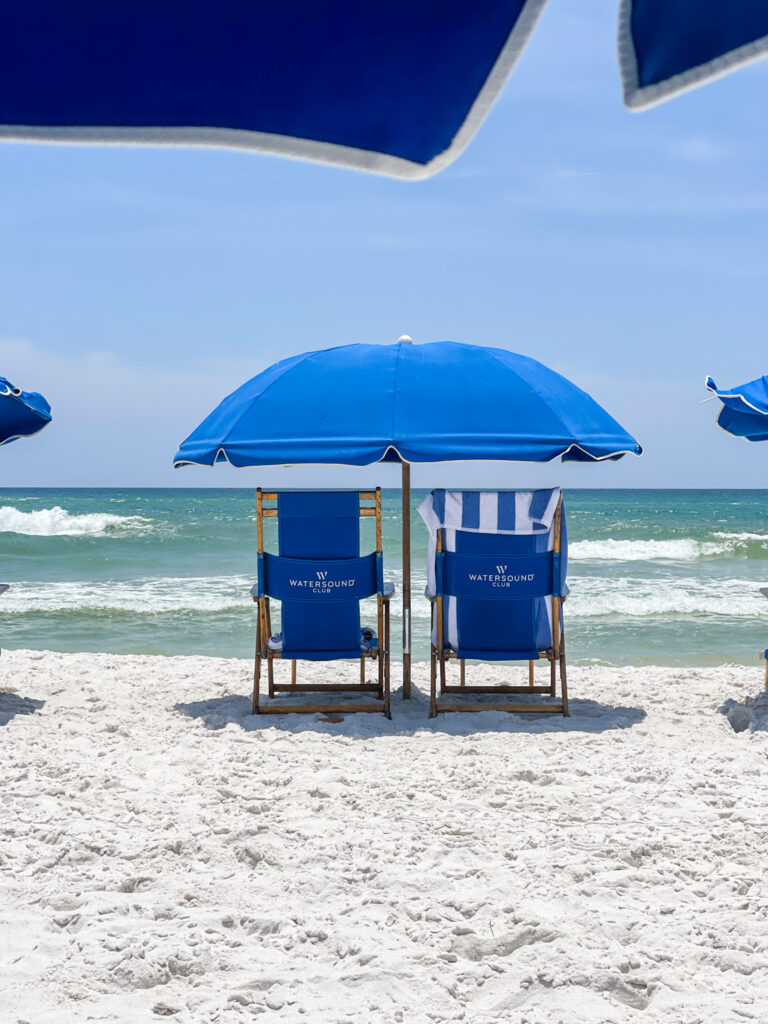 There were lots of naps around here last week. Little Bailey recently decided sleeping on top of my feet while I work is a great little lap spot. Of course I let her sit there as long as she wanted!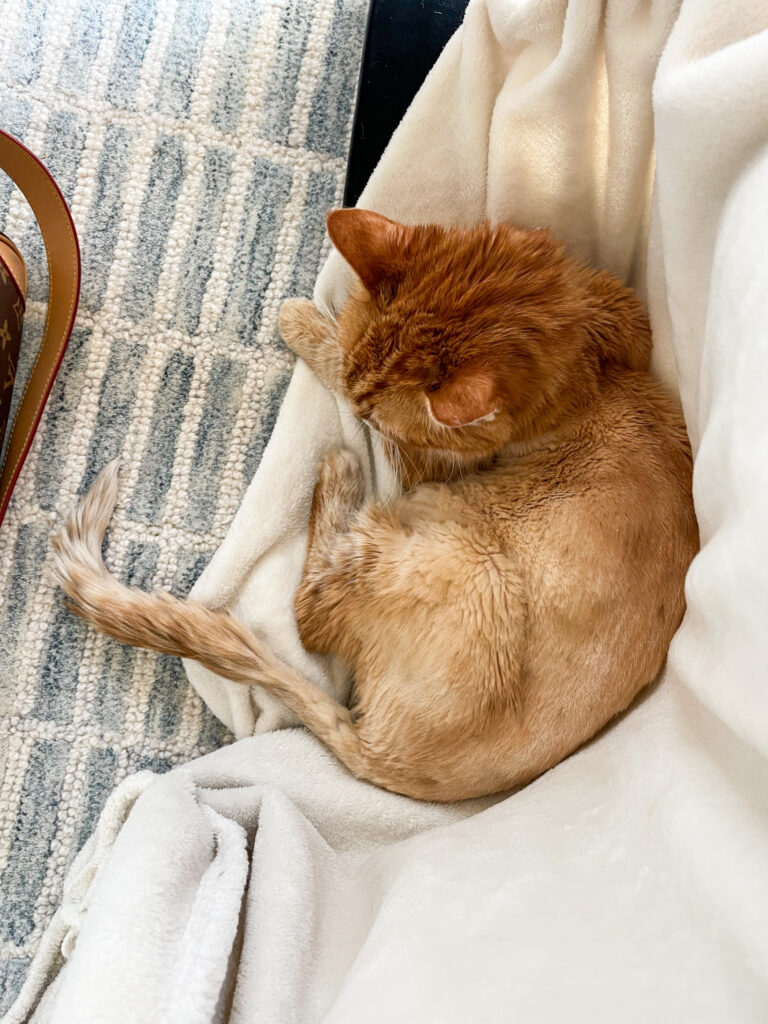 Henley randomly took a nap on one of our living room throw pillows. I'm not sure she has ever done that! It's usually on the back of the couch, the ottoman coffee table or her little house! She looked so dang cute I just left her.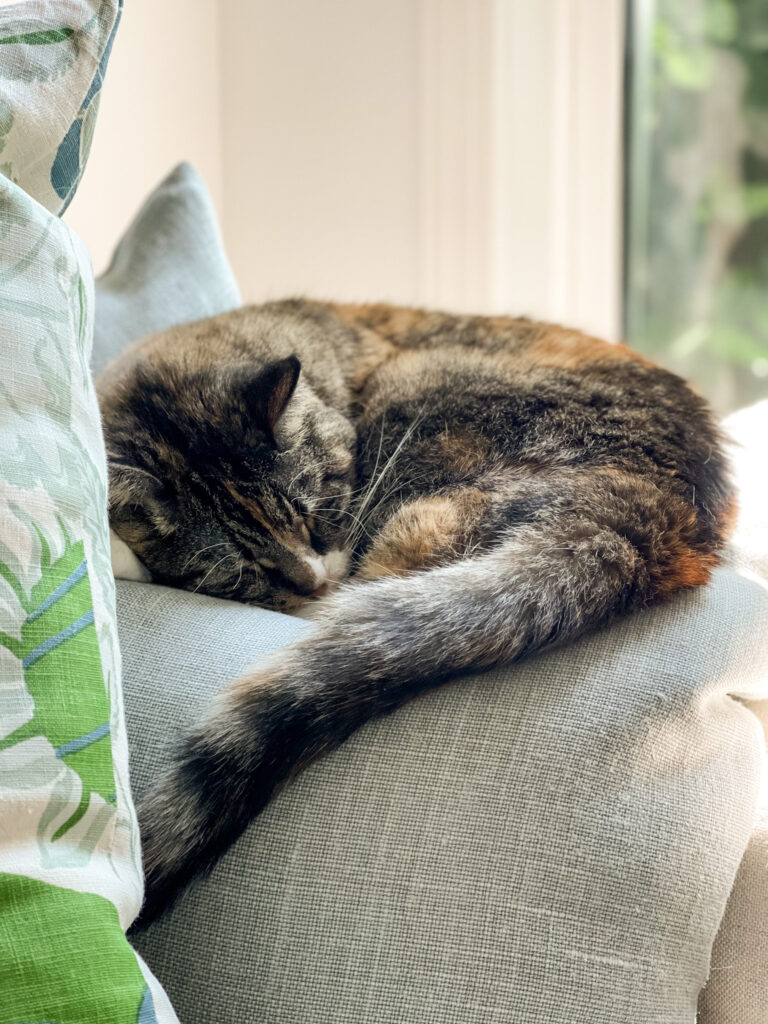 After church on Sunday, we headed to lunch and I couldn't stop staring at these gorgeous crepe myrtles! The pink was stunning!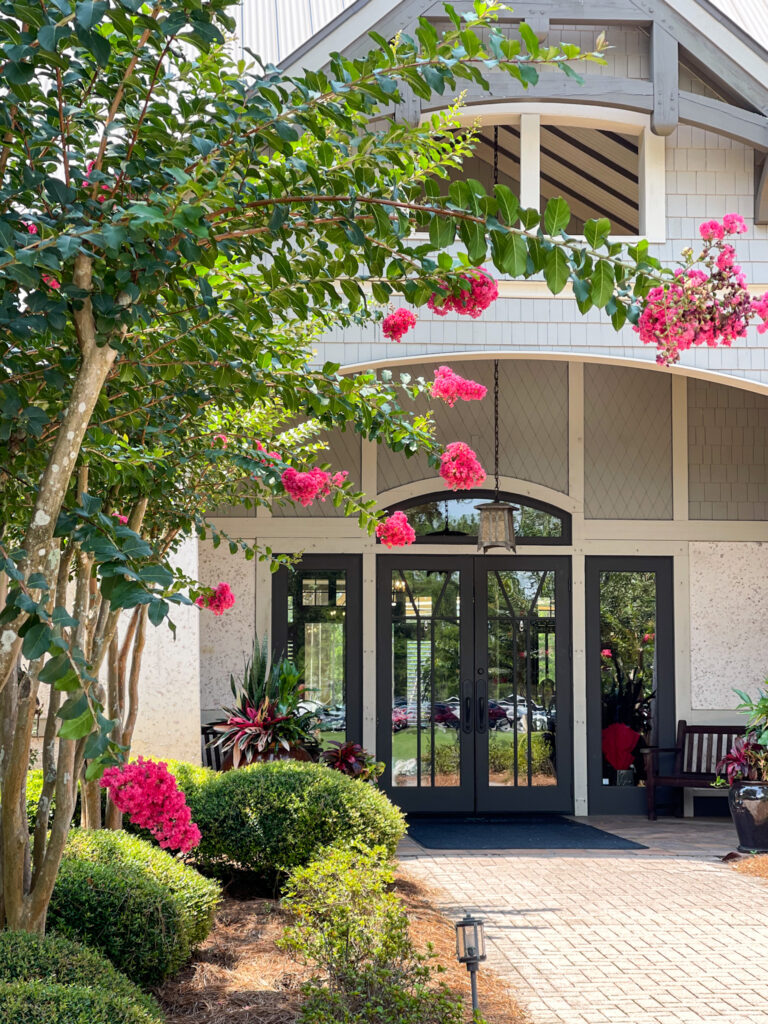 Speaking of flowers, the rain has been great for our planters and flowering trees around the yard! It has me really excited to do some big planters at the new house!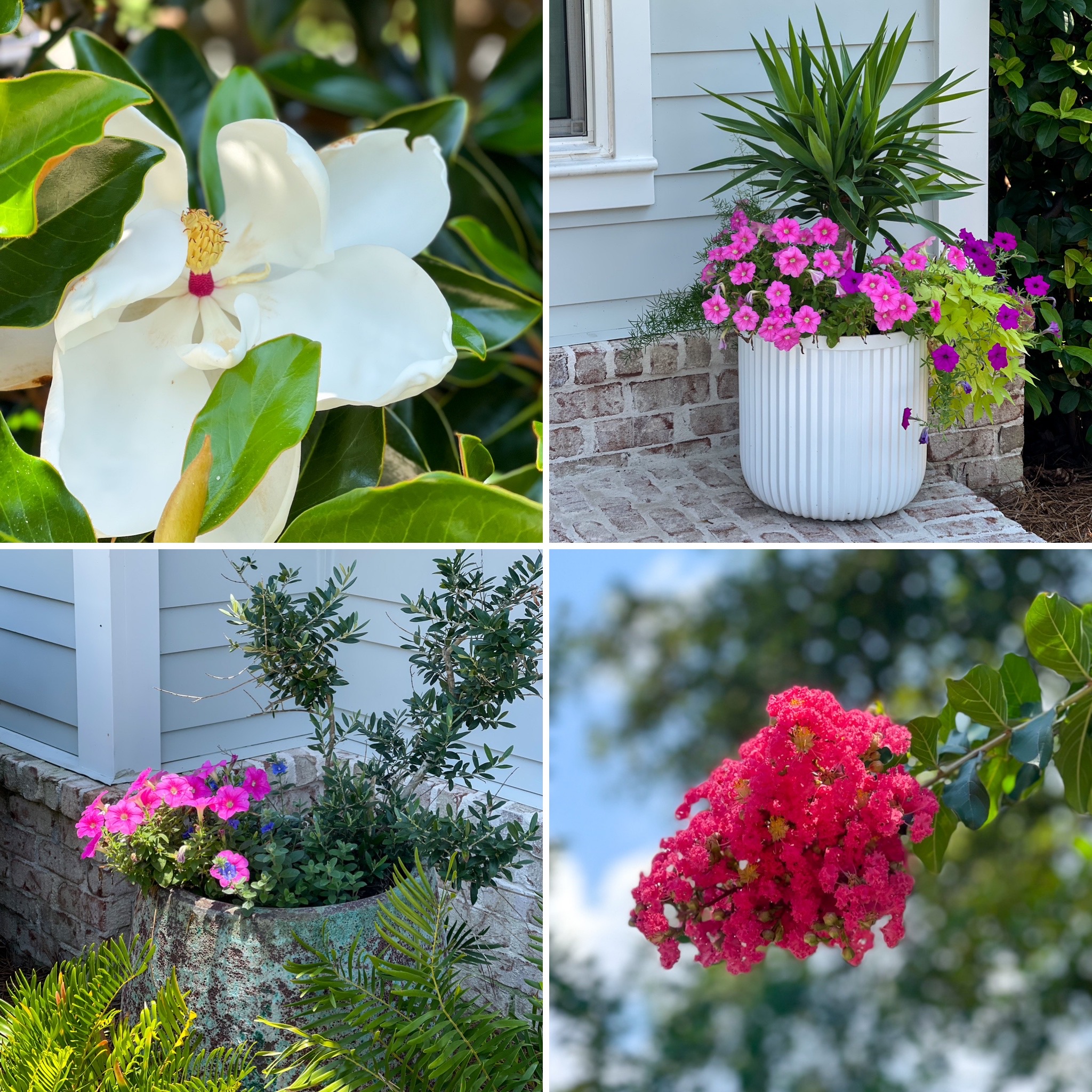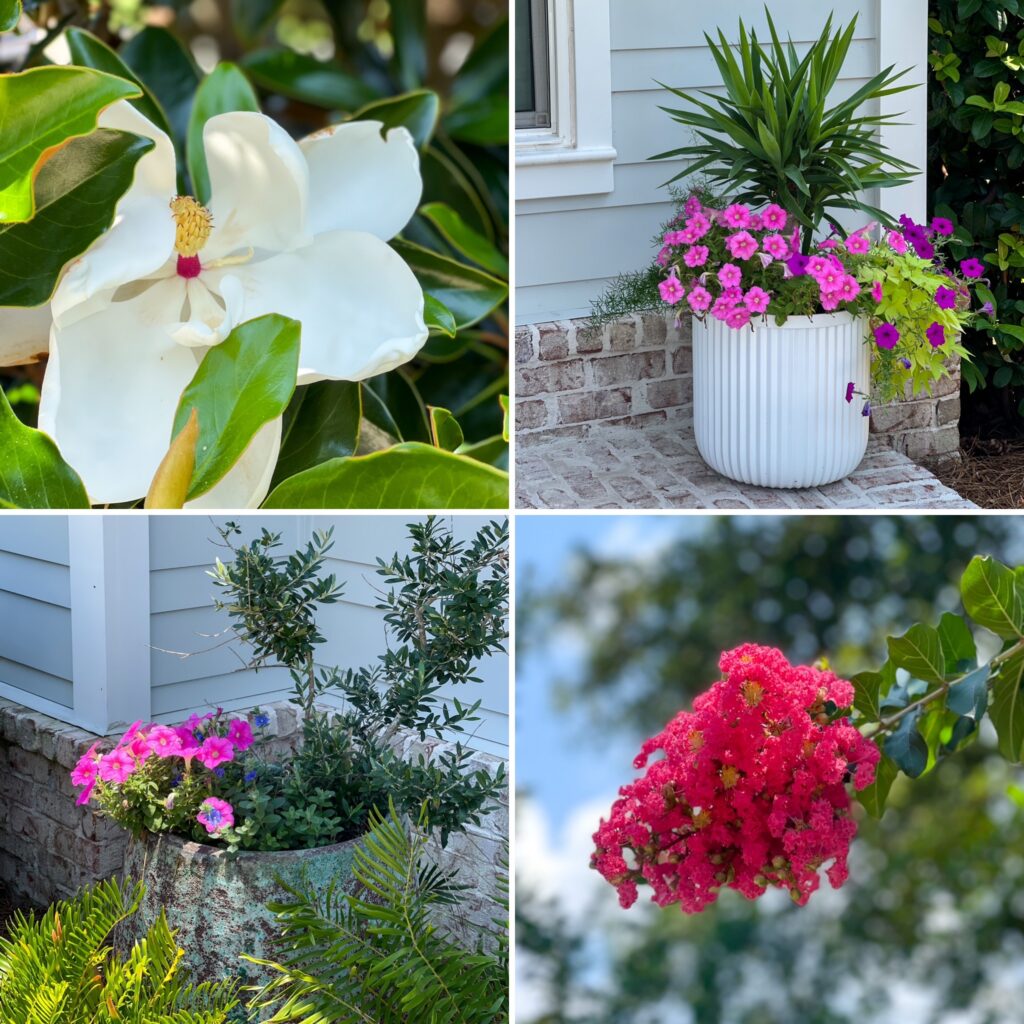 I was up bright and early this morning and a storm started to roll in as the sun was rising. How gorgeous is this full rainbow over our neighborhood?! It was so vibrant since the sky wasn't all the way light yet.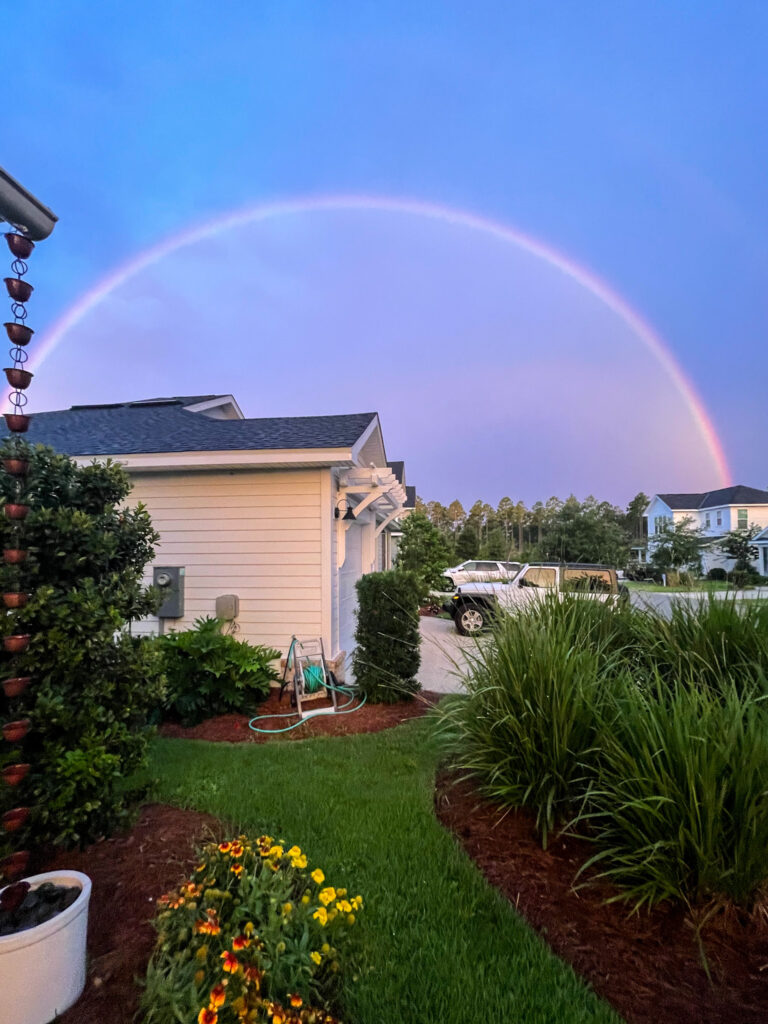 At one point, there was even a double rainbow! A few minutes after this though, the sky turned black and it started downpouring.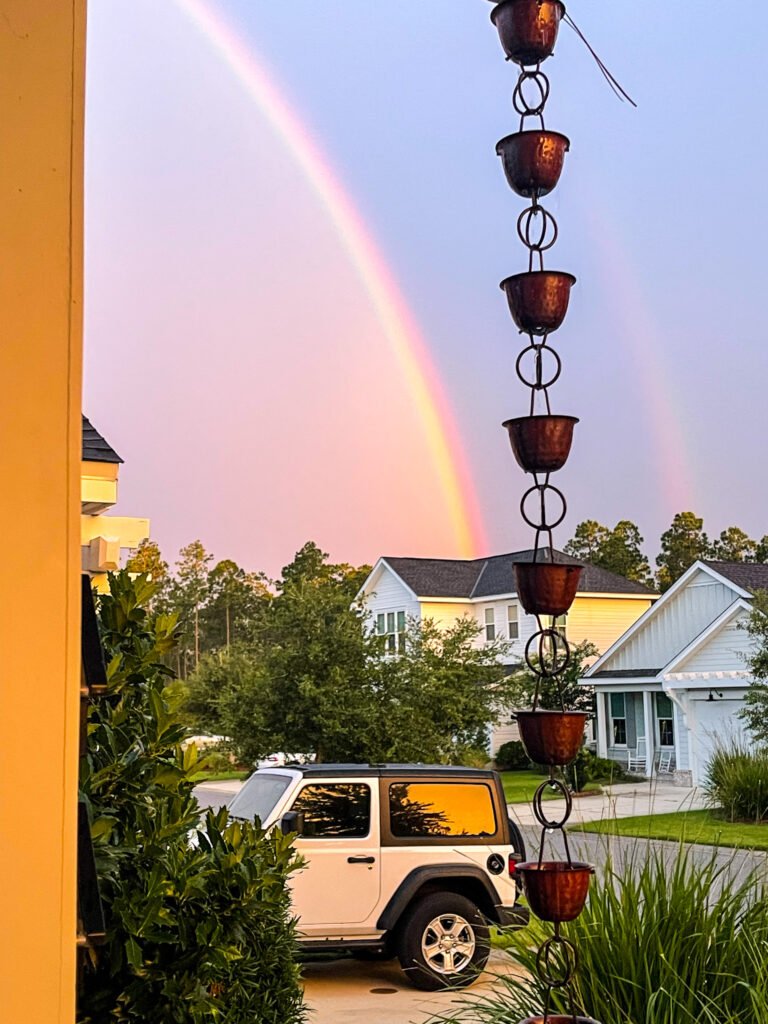 One other quick item to note. If you have your eye on anything in the Serena & Lily Summer Tent Sale, I noticed I was emailed two different additional discount codes (one to each of my email addresses). One is for an additional 15% off, but the other is for the additional 15% off PLUS free shipping, which really adds up on furniture! Use code BONUS for the better discount offer. I thought it was worth mentioning in case you may have received the other code (GOFORIT).
Kurtis is traveling for work again several days this week so I'm hoping to get a headstart on some packing! We're less than two months out from moving, and I know it will fly by. Especially with the upcoming holiday weekend/week and more travel for him in July!
Recent Buys & Sales
Following are some sales from the weekend that have carried over and are still going strong!
I hope you all have a great week!
If you would like to follow along on more of my home decor, DIY, lifestyle, travel and other posts, I'd love to have you follow me on any of the below channels: