A collection of stylish ceiling fans, including some options for both indoors and outdoors!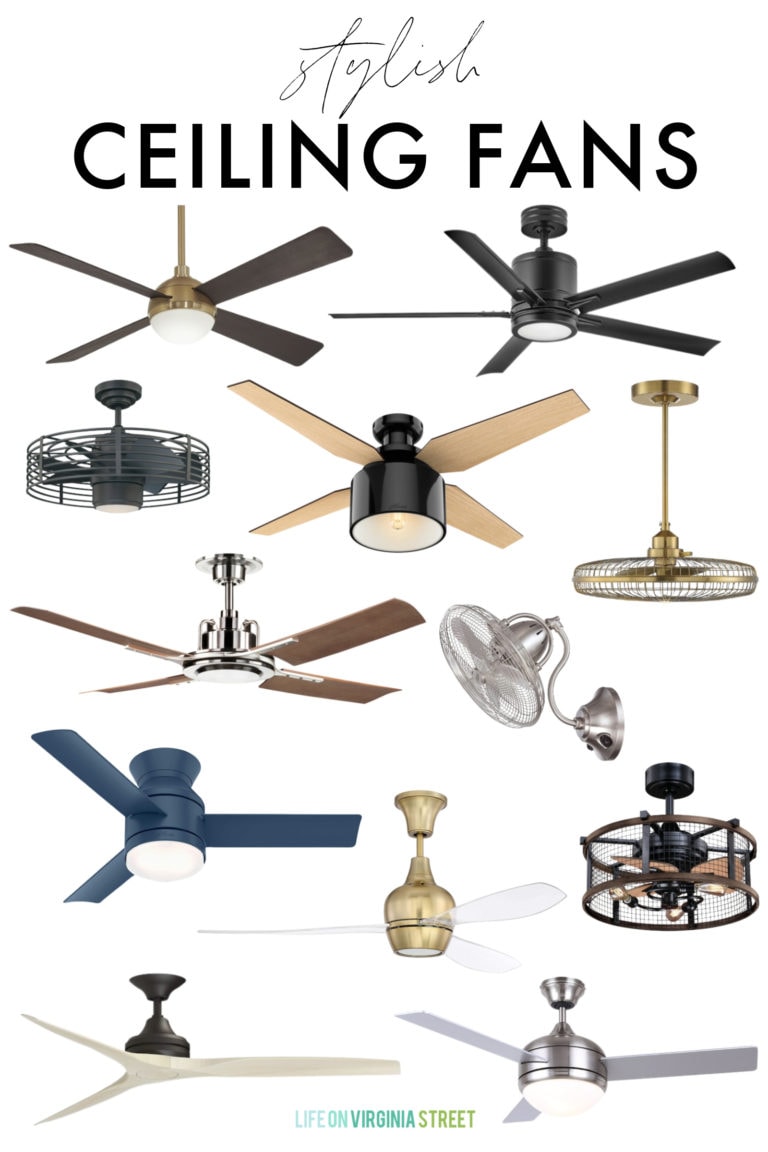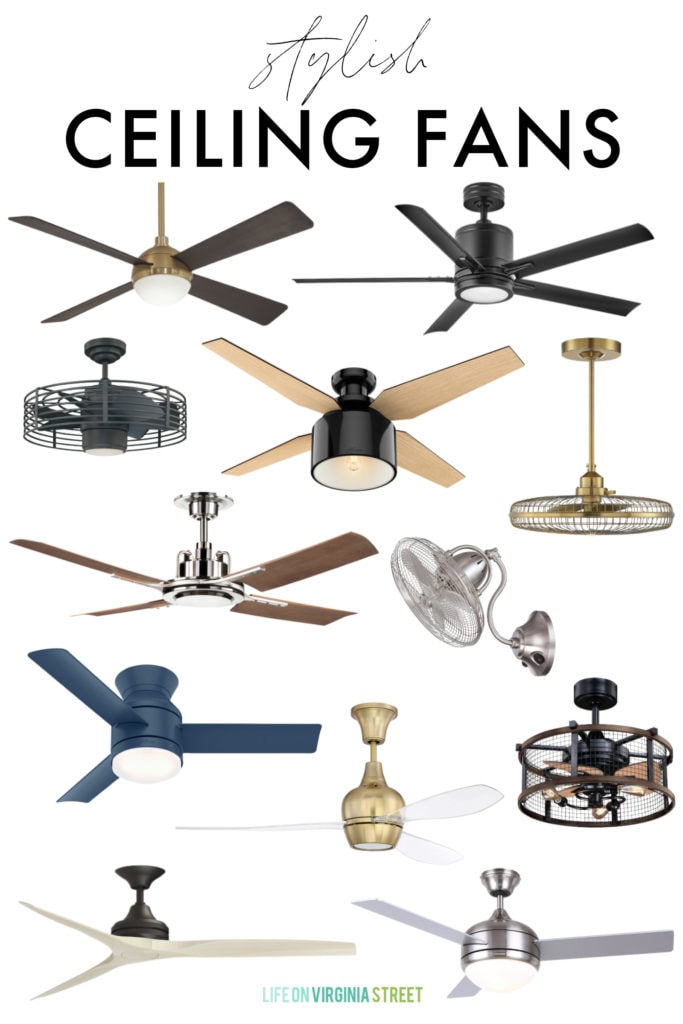 If you would have asked me five years ago, I would have told you that a stylish ceiling fan was an oxymoron 😉 We actually removed all of the ceiling fans in our home after a few short months of moving in. Thankfully I married a man that also hates air blowing on him. But, I also realize there are some locations and climates where a ceiling fan is a necessity. We also plan to use one in our pool house space to help with airflow. So I've been on the hunt for the perfect option! Thankfully ceiling fans have come a long ways over the years! Today's post is another reader request and I'm sharing a big collection of stylish ceiling fans for both indoor and outdoor spaces! I've also included options with and without lights.
This post also contains affiliate links for your shopping convenience. This post was originally created in July 2020, but has been updated today with current, in-stock models and additional details. Click here to read my full disclosure policy.
Stylish Ceiling Fans for Your Home
After searching a bunch of websites, it became clear pretty quickly that many stores now carry the exact same models (sometimes under house brand names). So, while the variety isn't huge in the world of ceiling fans, I think I did still manage to find some good options if you're on the hunt!
I'm loving versatile options like this 52″ fan, where the blades are reversible for two different wood tones, and you can install it with or without the light fixture portion!
If your biggest gripe with ceiling fans is the blades, this pretty metal and acrylic fan is a great option, because the blades virtually disappear into your ceiling. It will also help you keep an eye on all the dust that can accumulate on fan blades 😉
If you're wanting a less traditional option, you could try a wall mount fan with a vintage vibe or even some of the drum shade styles fixtures with small fans inside (like this one or this one)!
If you're on the hunt for an outdoor ceiling fan, many standard fans are also rated for outdoors but you'll want to confirm in the product specifications. You'll also want to pay close attention to the size of the space you're trying to have air flow. It may require a fairly sizable fan with extra long blades. I've included a few of those below, as well.
Following are some stylish ceiling fans I was able to hunt down. Simply click any of the images below to learn more about each of the items. Several of these come in additional finish options, and in some cases, multiple size options.

Additional Light Fixture Resources
Looking for even more light fixture inspiration? Be sure to check out the following posts. Click on the the blog post name to be taken directly to the details.
If you would like to follow along on more of my home decor, DIY, lifestyle, travel and other posts, I'd love to have you follow me on any of the following:
Pinterest | Instagram | Facebook | Twitter
disclosure: some affiliate links used