Sharing a collection of the best swing arm sconces for all budgets, as well as inspiration photos on how to decorate with them!
Yesterday I mentioned I've been contemplating a few updates in our home to better go with the flow of what's changing outdoors. It may sound odd, I know. But in reality, it's just finalizing some of the initial plans I had for our home – many that got placed on the back-burner when I felt like a space was "close enough" to being done. One of the areas I've been thinking of is our entryway. It's a space that I love more than most in our home, but there are a few things that just seem off to me. I mentioned this a bit briefly in this post, when I contemplated changing the sconces out for library lights. But the more I thought about it, I was worried that they will make the area feel a bit to formal or museum-like. Today though, I'm going to share some stylish swing arm sconces that I think may look perfect and elevate this area!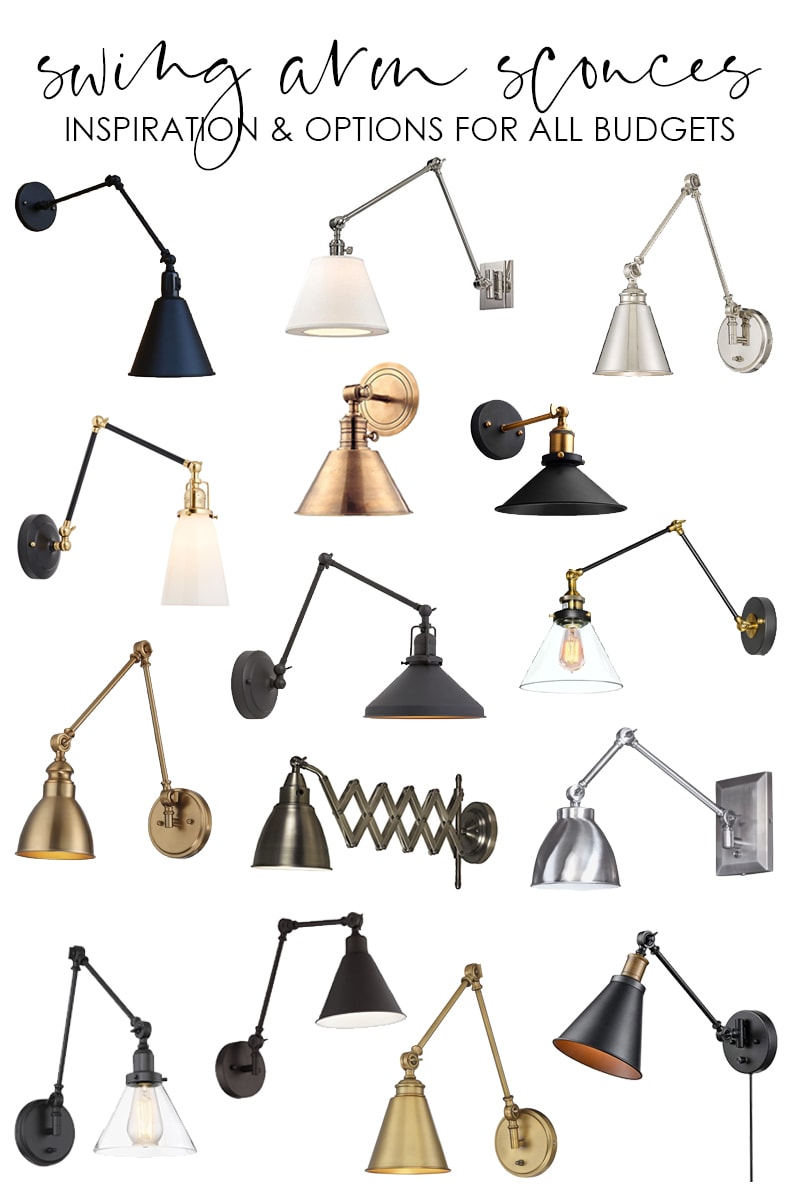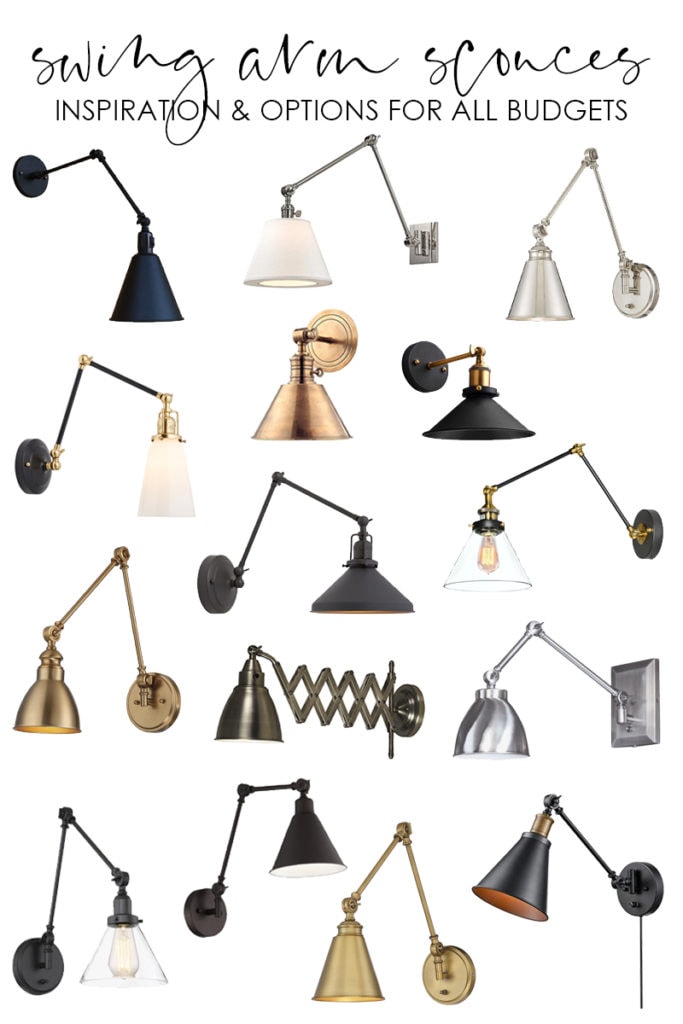 This post contains affiliate links for your shopping convenience. Click here to read my full disclosure policy.
Swing Arm Sconces For All Budgets
Following are a variety of swing arm sconces at a variety of price points. However, I tried to keep them all as affordable as possible! Simply click any of the images below to learn more about each of the items. Please note most of these items come in multiple finishes if you click through!

Swing Arm Sconce Inspiration Photos
I know sometimes it's hard to get sold on a particular light fixture until you can see it in action in a real life home setting. Here are a few examples of the contemporary swing arm sconce look so you can envision just what I'm talking about.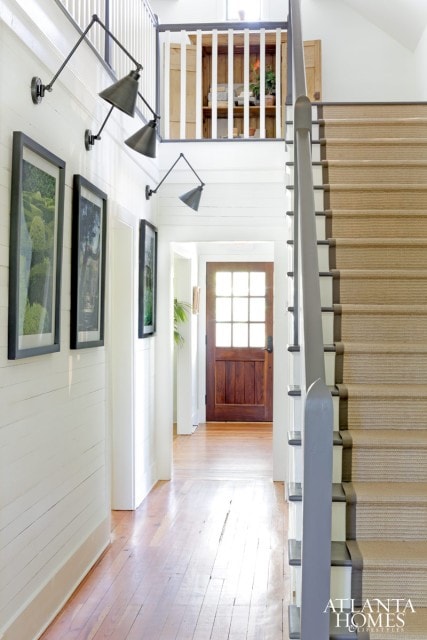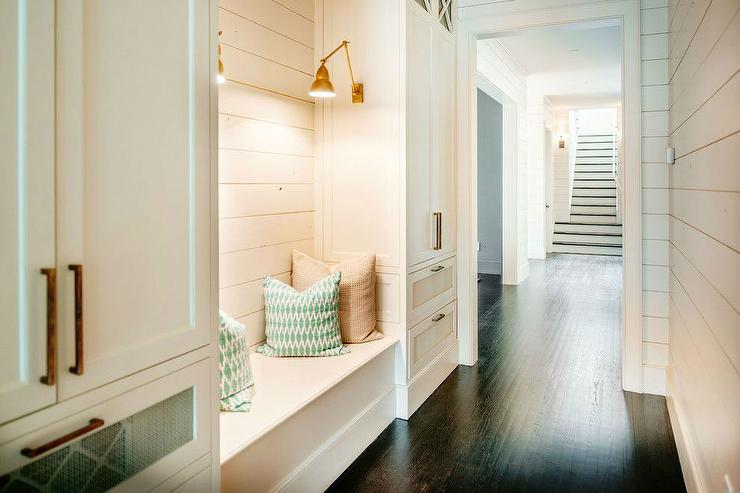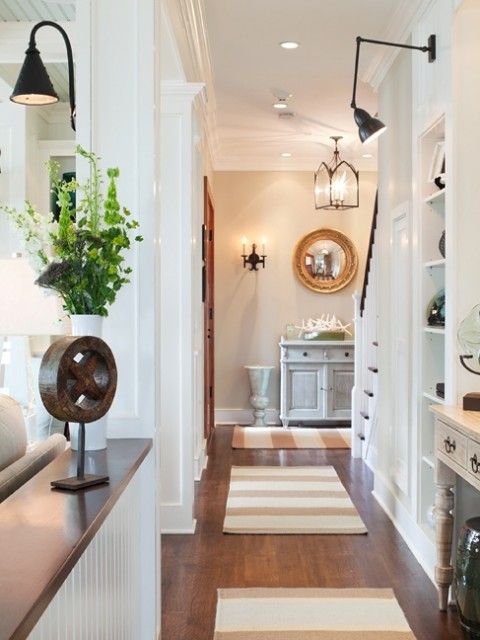 I think the height they would add would be perfect for our hallway because the ceilings are so high. Right now, everything feels a bit stumpy.
And although I don't think it would work with the layout in our home, I love the swing arm fixtures in kitchens as well!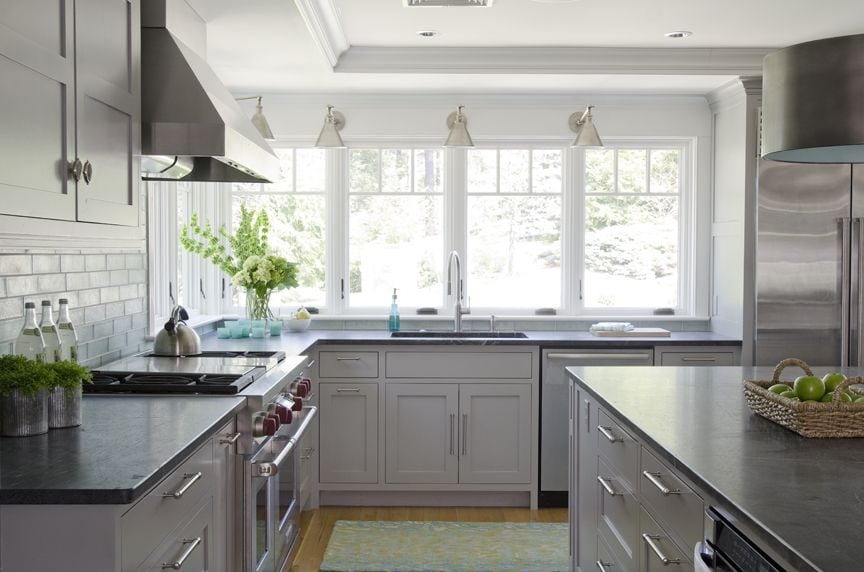 Where I Want to Use Swing Arm Sconces in Our Home
As a reminder, here was how our entryway looked shortly after we moved in. It's come a long ways – new paint, lights, decor, etc.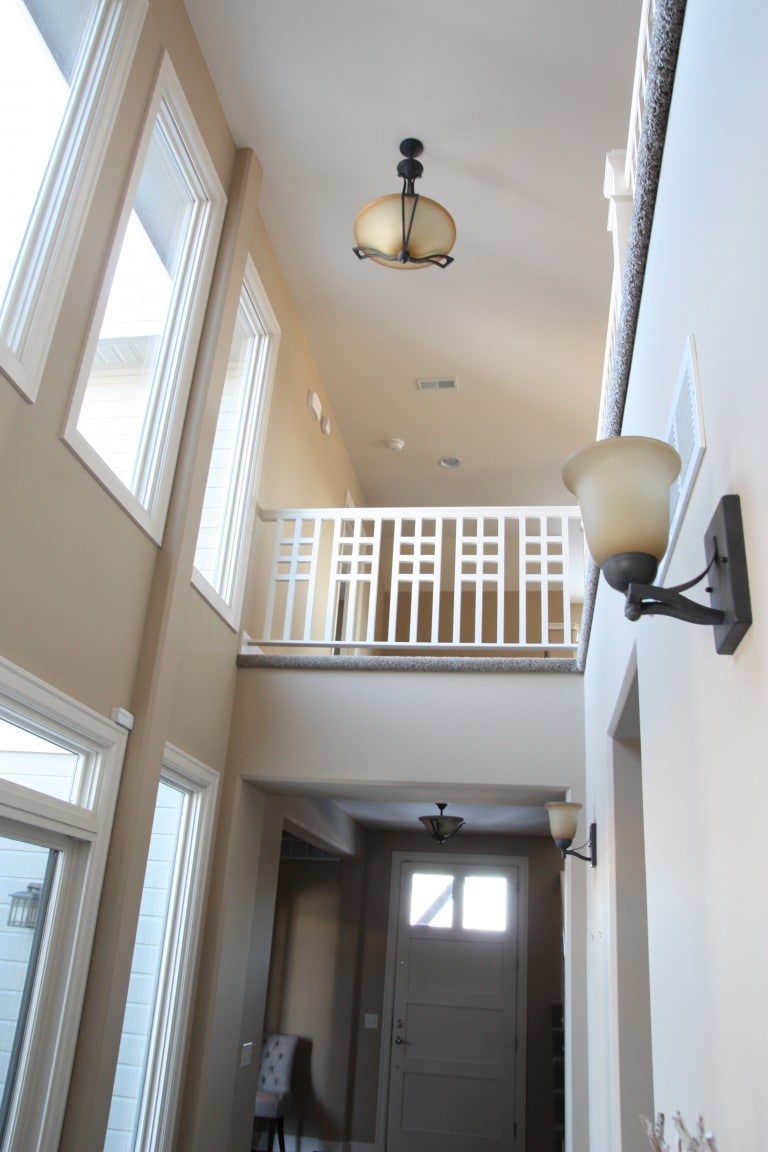 And here was the updated space as of last week's spring home tour.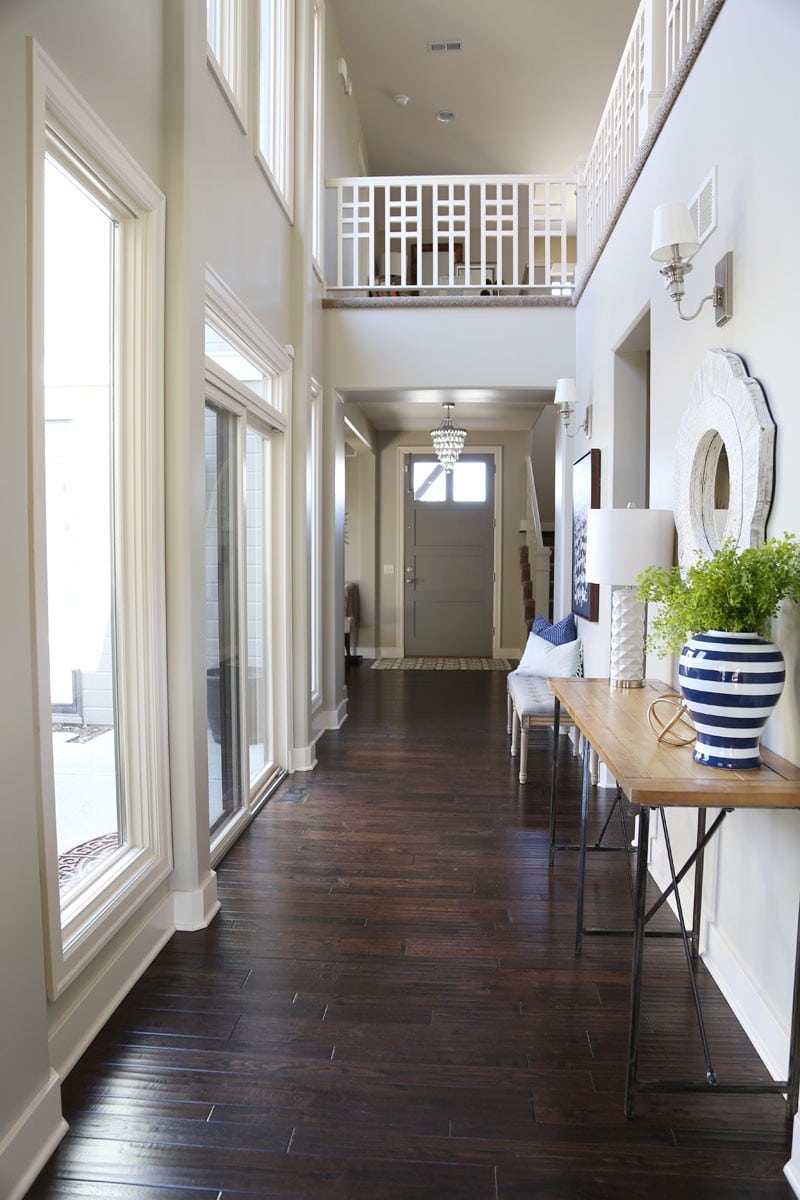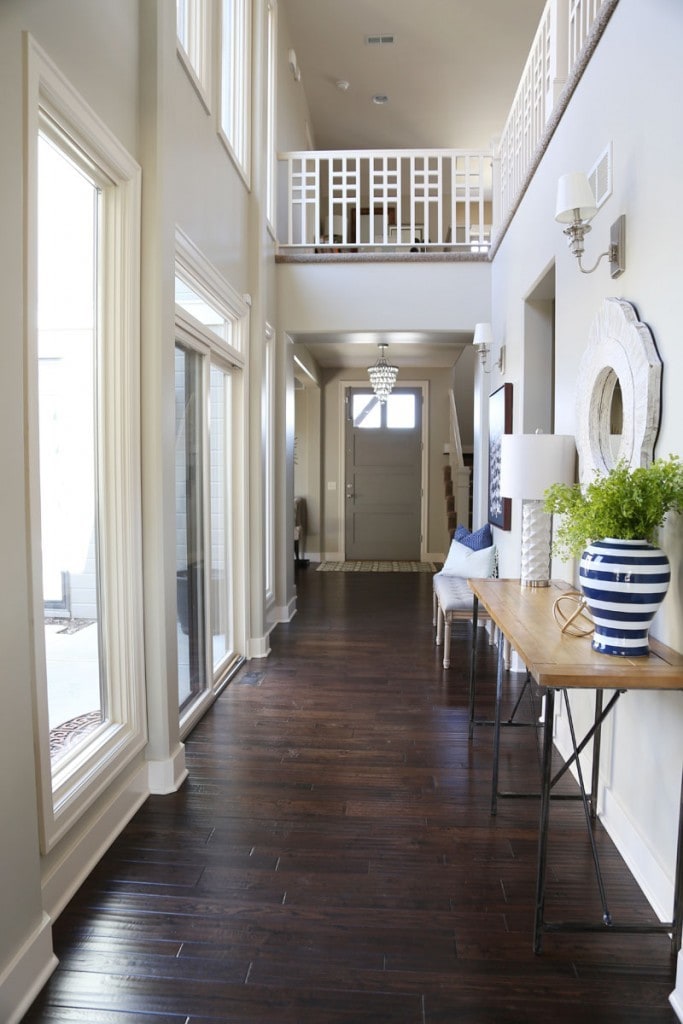 As a reminder, here is the view above this area: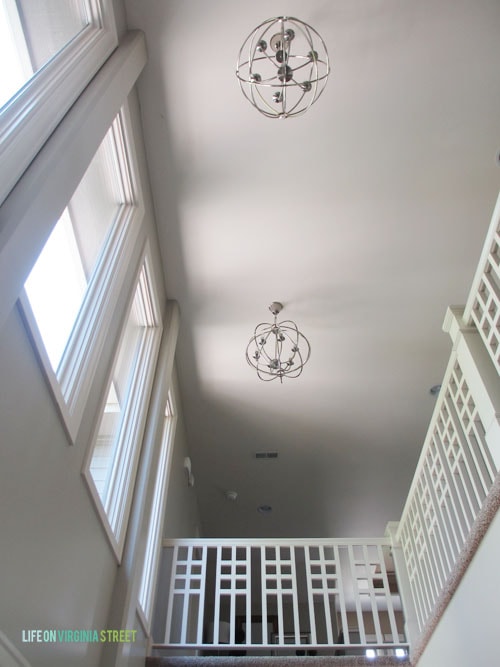 My Top Swing Arm Sconce Picks For Our Home
I would likely go with a chrome or nickel finish, but I'm equally as smitten with the gold/brass and black or oil-rubbed bronze versions as well. Thankfully, almost every fixture I've found comes in three or four finish options, so it's more a decision about the shape/style.
I think the most popular designer version of the swing arm sconces is this Hudson Valley Exeter Swing Arm Sconce. BUT, the cost is crazy expensive. It really is perfection though!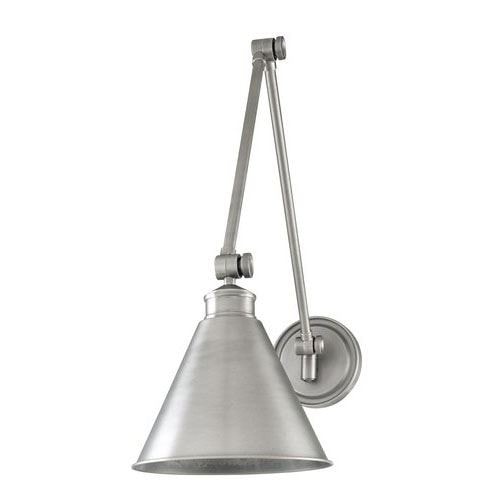 I ended up finding this Savoy House model that is a fraction of the cost, and definitely much closer to something I could afford:
I then came across these industrial sconces on eBay that are even less than both of the prices above.  They ship directly from China, so I'm a bit skeptical, but they do look beautiful and the prices are hard to argue with!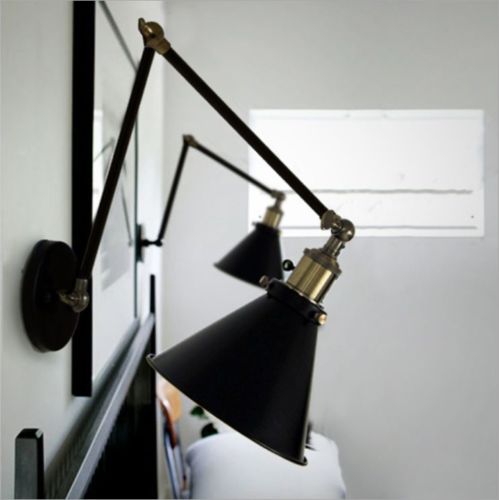 So, what do you think of the new plans? Are you a fan of the swing arm sconces look? So you have a favorite out of the ones shown?
If you would like to follow along on more of my home decor, DIY, lifestyle, travel and other posts, I'd love to have you follow me on any of the following:
Pinterest / Instagram / Facebook / Twitter
disclosure: some affiliate links used