Today's post is pretty random with things I wanted to share that aren't necessarily related at all. So, rather than not sharing them at all I thought I'd throw them all into a post for you today! It includes some random re-stocks you may want to know about, some new look for less finds, and some updates on some recent buys!
This post contains affiliate links for your shopping convenience. Click here to read my full disclosure policy.
This image below seems to be one that gets shared more than any other on my entire site. The patterned pillows were a huge hit in 2018 and they sold out immediately. I love that Pottery Barn has brought them back the last two fall seasons (including this year) ever since! And right now, they're 20% off. I'm guessing they'll sell out again before fall even rolls around, so I thought I'd let you know they're back! It also looks like PB is doing 20% of sofas, sectionals and armchairs right now, and if you've considered one, definitely read my reviews first! I have both a sofa review and sectional review with tons of details, and there are a lot of great comments with feedback from others at the end of each!
I hate even bringing up the word "fall" right now, but if you try and do your shopping early before things sell out, here are a few posts from prior years you may enjoy if you're looking for some inspiration:
I've been working on my fall design boards for each room and hope to share those with you soon! In the meantime, you can checkout out my fall decorating ideas & design boards from last year!
So back to the photo above! I finally found some decent looking for less gallery wall frames. I walked through the difference on my Instagram Stories yesterday, but I wanted to put it all in writing over here. The new Amazon frames are on the floor on the bottom right. Next to them are the ones you see above that are the older version from PB of the ones on the wall. Both versions of my PB frames are "gray" which is more of a gray-washed warm wood. The new frames are the color "Rustic Brown". They look slightly yellow next to the others but on their own, it's much less noticeable. And although they look small below, they are actually 16″x20″ matted to 8″x10″. But that just gives you an idea of just how huge the PB ones are (about 2'x2′) and they span nearly 7′ of that wall. So, while I get asked all the time if I have a dupe for the PB ones, these are the largest I can find.  But again, look at the image above, and you can see they still look large when not next to the other ones! Be sure to check out my post on photo gallery walls for even more inspiration and additional frame options if you're looking to create your own!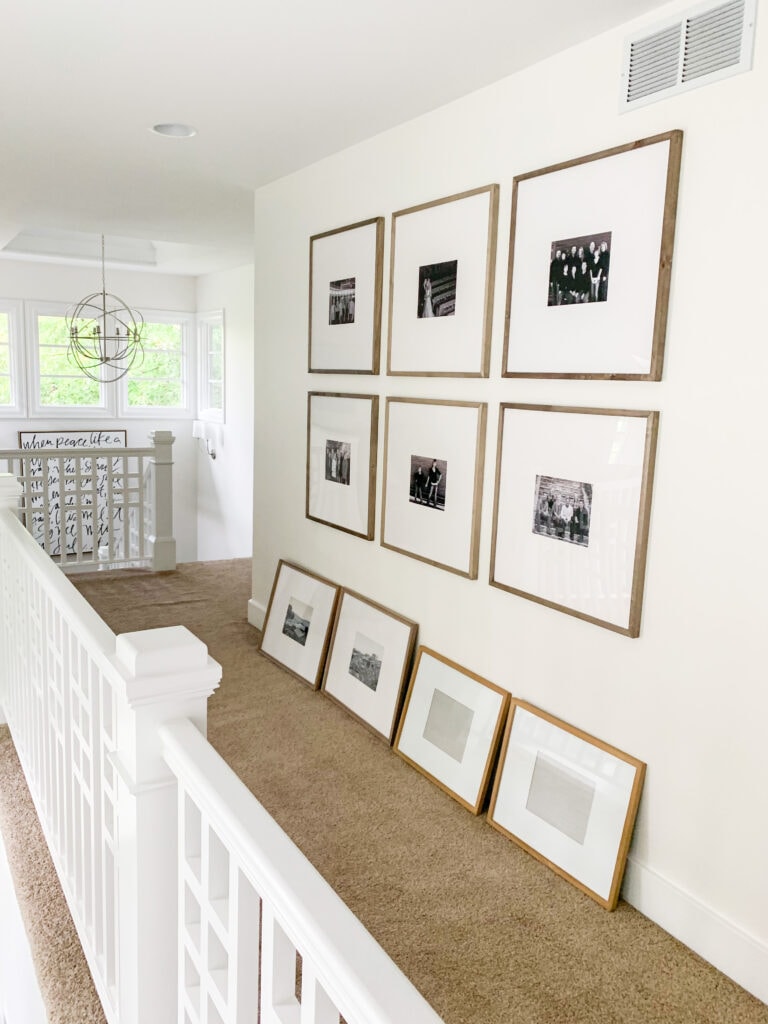 I haven't seen any re-stocks this week on our outdoor chairs. But, I have had a few people try the link and it shows local availability when they load their closest store. If that's the case, you can then can order and then pick up, rather than do the shipping option. So it may be worth a shot if you're really interested in them! You can see more of them in my outdoor courtyard refresh post.
The rug I ordered for the kitchen arrived and I really like it (the color is the Charcoal/Dove combo)! I may actually use it in our mudroom though because the colors don't show quite as vibrantly in our kitchen. I also think when they condense the pattern intended for larger sized rugs, you lose a lot of the color in the runner version. It's quite a bit shorter than my Serena & Lily runners, which I knew before ordering, but now I'm not sure if I'm okay with it. It's so pretty in person though. You can see it's definitely more of a printed pattern (totally expected for the price) and is so soft underfoot!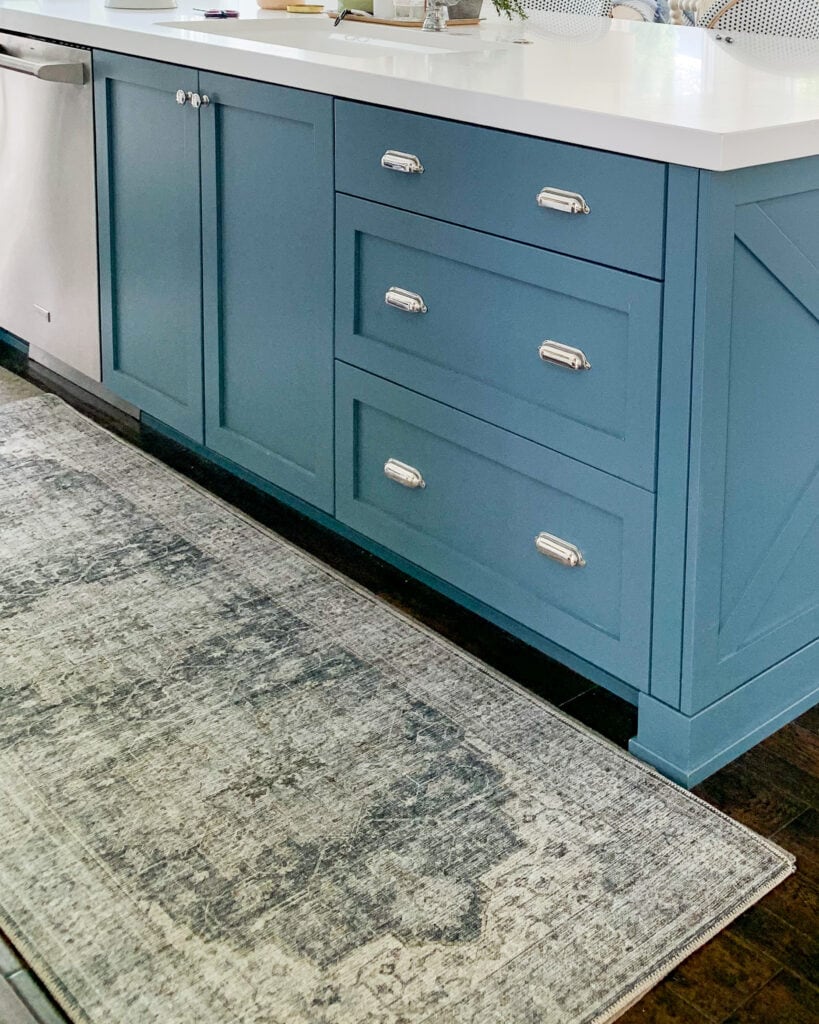 It's so hard to capture the detail on rugs! But here's another angle. The little pops of green are my favorite, but there just aren't as many on the runner version!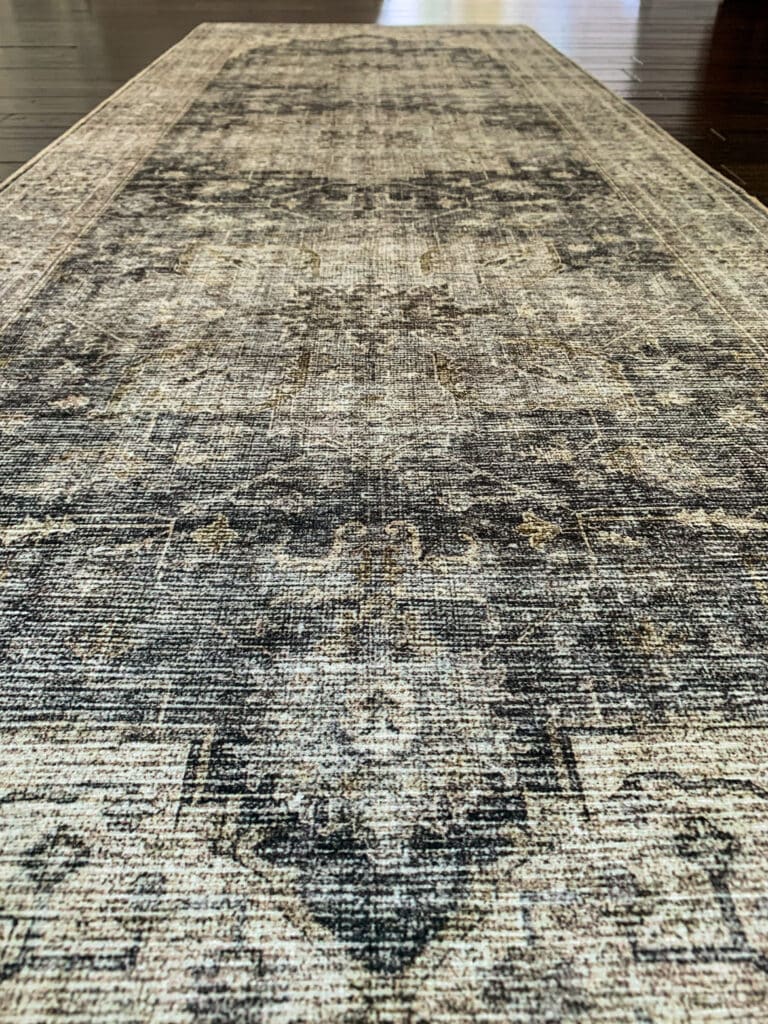 The rug I ordered for the office also arrived. It was wrapped in a pretty small package so I definitely need Kurtis' help to open it because I'm afraid it's going to be a bit unwieldy once I cut into it. But hopefully we can tackle that this weekend! If you missed my latest plans for the space, you can check out this post on our office progress and affordable neutral rugs.
As a reminder, the Nordstrom Anniversary Sale opens at 8:30 CST today for even more cardholders. I have even more details here along with all of my top picks (for home, fashion, and beauty), but additional cardholders can also shop Monday and then all cardholders next Thursday. The sale then opens to the public on the 19th! I haven't seen anything sell out yet, so that's always a good thing 🙂 As I mentioned yesterday, these throws will the first thing going into my basket in addition to a few more of these bras I raved about in this post.
I started another designer look for less post, but haven't been able to do much more searching. So, I thought I'd share the items I did find already before they sell out (some already have or are super low stock). But some of the pieces in the original designer looks for less post are on sale right now!
I mentioned I actually bought the paint dipped ladder a few weeks ago and still love it! It comes in three color options.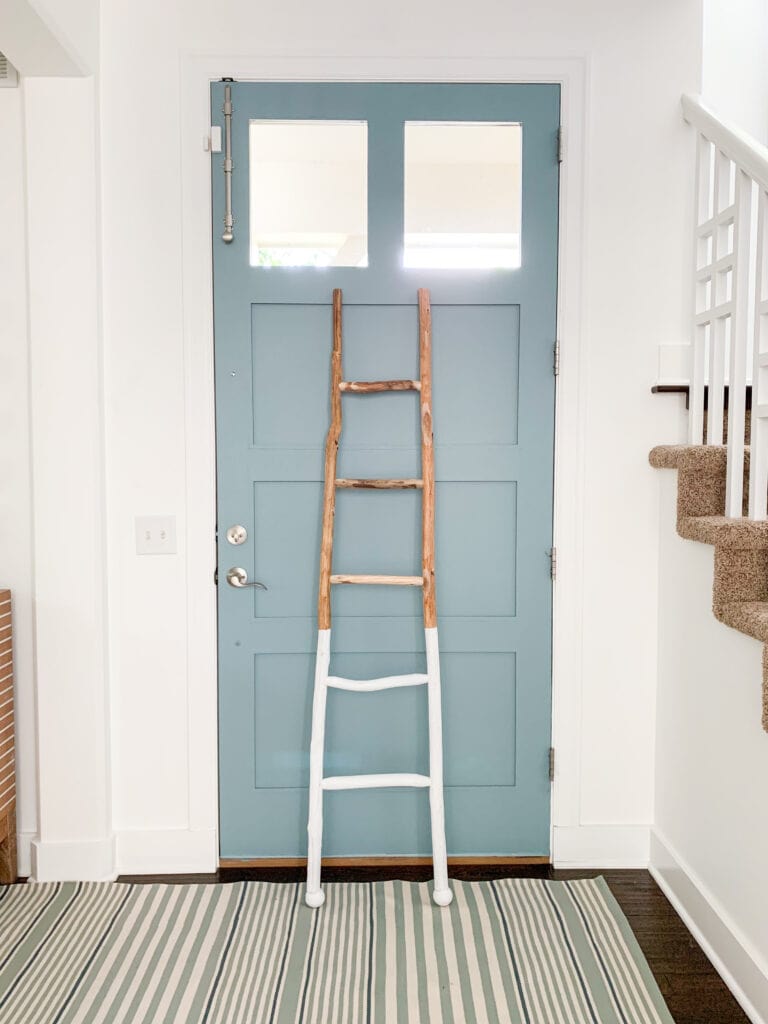 Okay, enough randomness for one day! I hope you all have a great Friday and enjoy your weekend!
If you would like to follow along on more of my home decor, DIY, lifestyle, travel and other posts, I'd love to have you follow me on any of the following:
Pinterest | Instagram | Facebook | Twitter 
disclosure: some affiliate links used