Happy Halloween! I can't believe tomorrow is already November! I hope you all had a happy and safe weekend. Here's a bit of what we've been up to this past week.
This post contains affiliate links for your shopping convenience. You can read my full disclosure policy here.
Home Projects & Updates
Now that we finally have most of our boxes unpacked, we spent some time this week getting some art and mirrors up on the wall!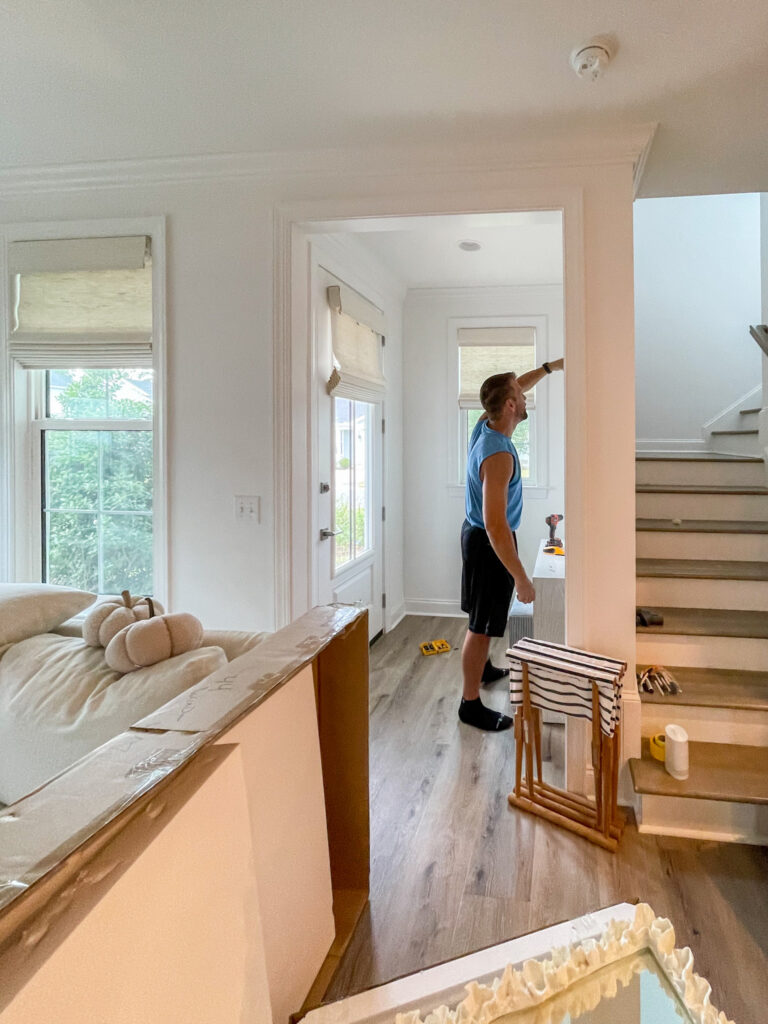 We also fully unboxed all of my art. Most of my pieces are so large that it was a two man job getting them out! Quite a few are headed over to Hola Beaches, and then we hung most of the ones that are staying here. Now we just need to get that dining room light swapped out! I ordered this fixture back in August and we still haven't hung it yet. Hopefully this week!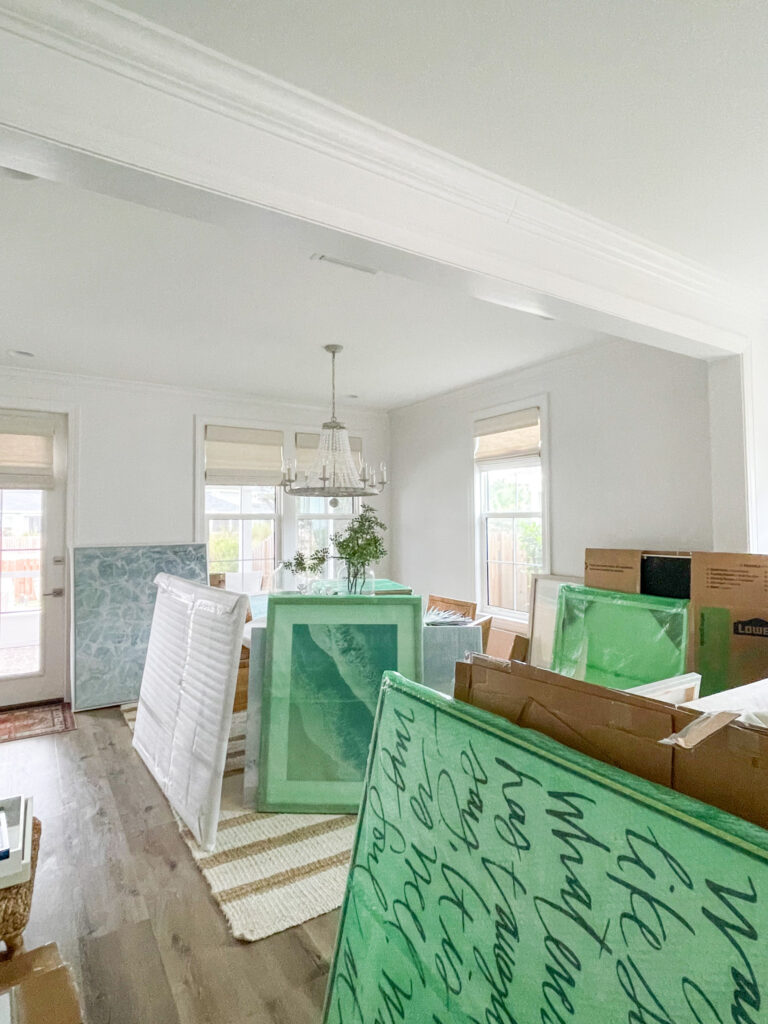 This is up in my office. We are storing the old pool house sofa in here for the time being since it fits perfectly between these two door openings. It works well because the cats typically hang out with me when I'm working. I spent a lot of the week washing slipcovers and items that had gotten a bit dirty in the move. Clearly it didn't phase Hawkeye that the entire base cushion and back cushions were missing 😉 The bathroom to the left is where we have the cat boxes (in the tub and then a robot on the floor) and then the door to the right leads to the "loft" area and staircase downstairs. Kurtis' office is a mirror image of this room and he's on the opposite side of the loft.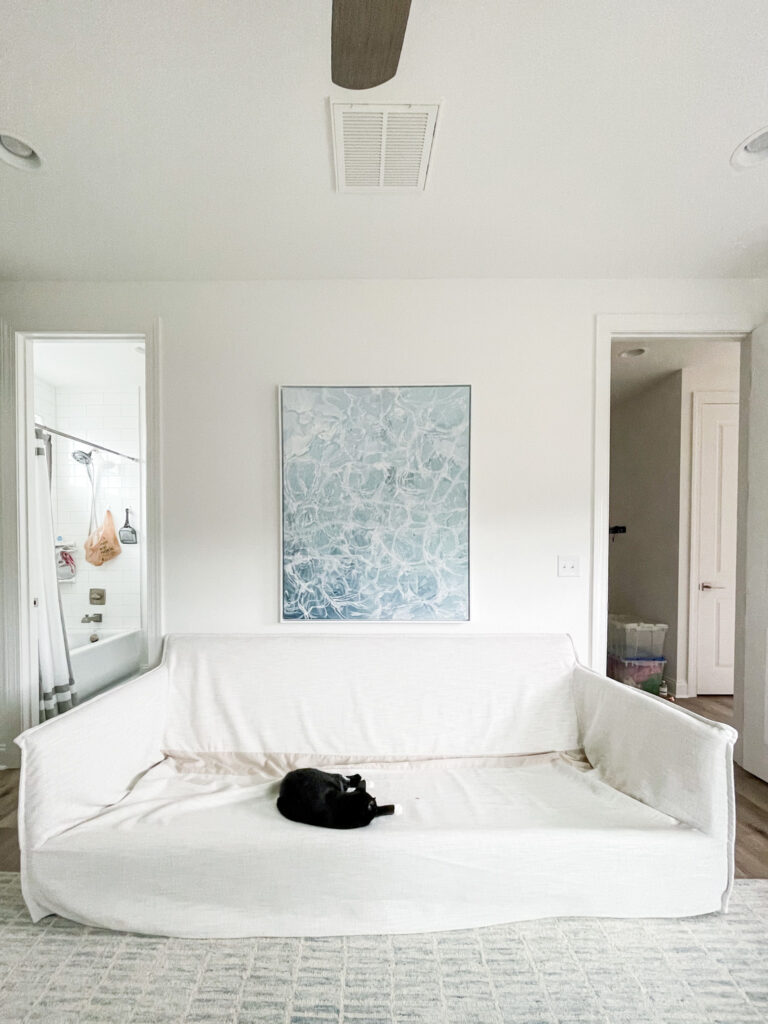 With most things finally put away, I also started lighting accessorizing some of the rooms. It's definitely starting to feel a lot more like "home" seeing some familiar pieces!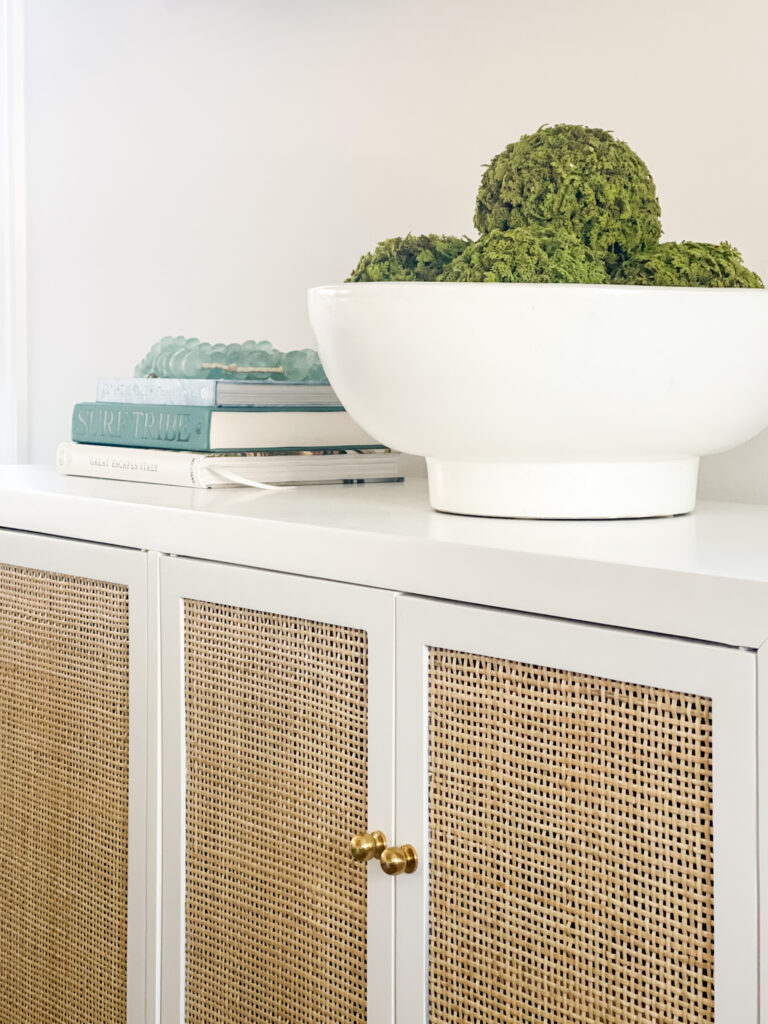 SOURCES: Rattan Cabinet | Recycled Glass Beads | Footed Bowl (this is the large size and it is MASSIVE) | Similar Moss Balls
I'll probably start pulling out my Christmas decor next week so I'm not rushed to get it all done in a few days. But first, I'll plan to share a mini tour of our new place once we're done with all the basics! In the meantime, you can take a tour of the home while it's empty here and see my design plans for many of the spaces here.
Top Sellers Of The Week
Following are the top sellers of the past week across all of my channels. Links to each item are below the graphic.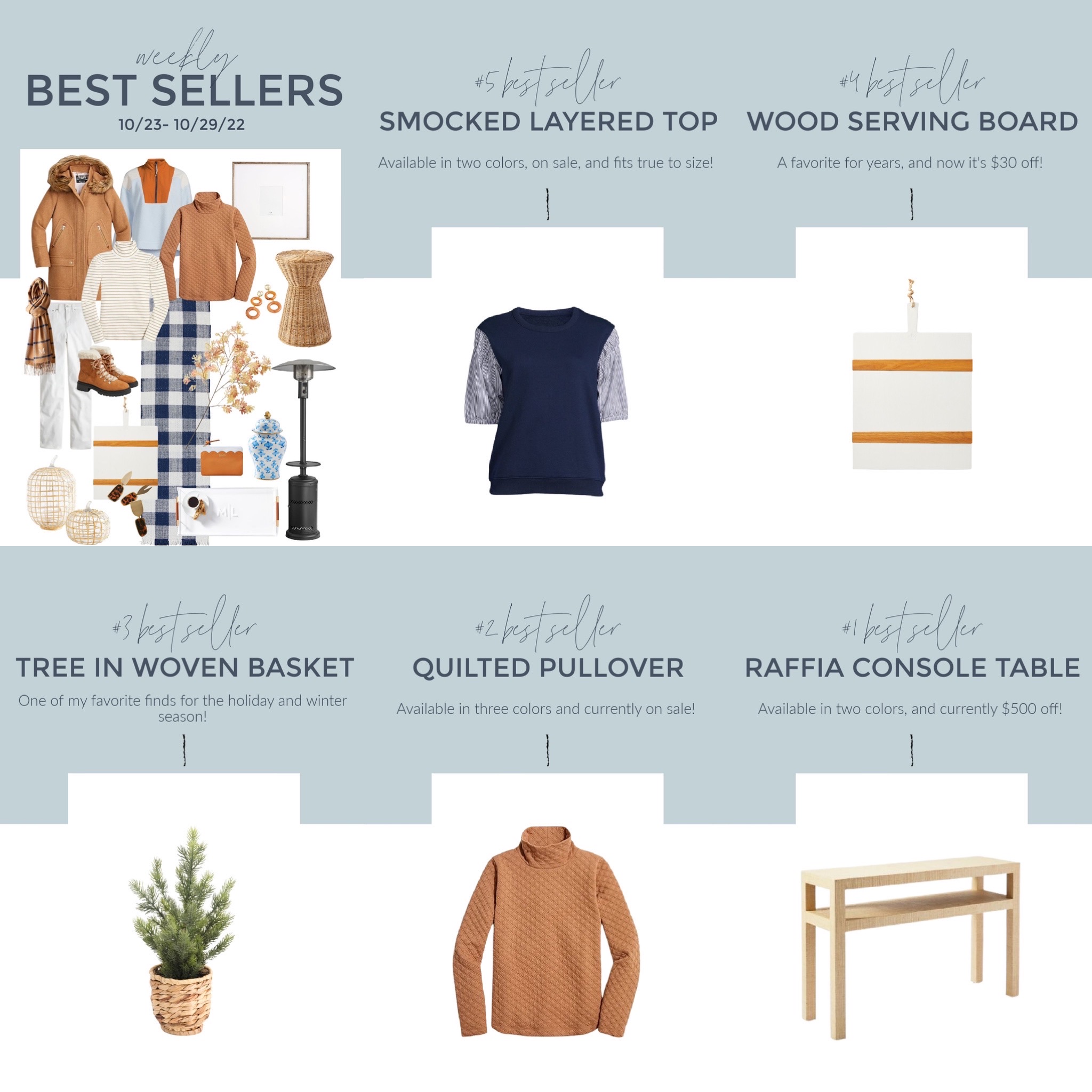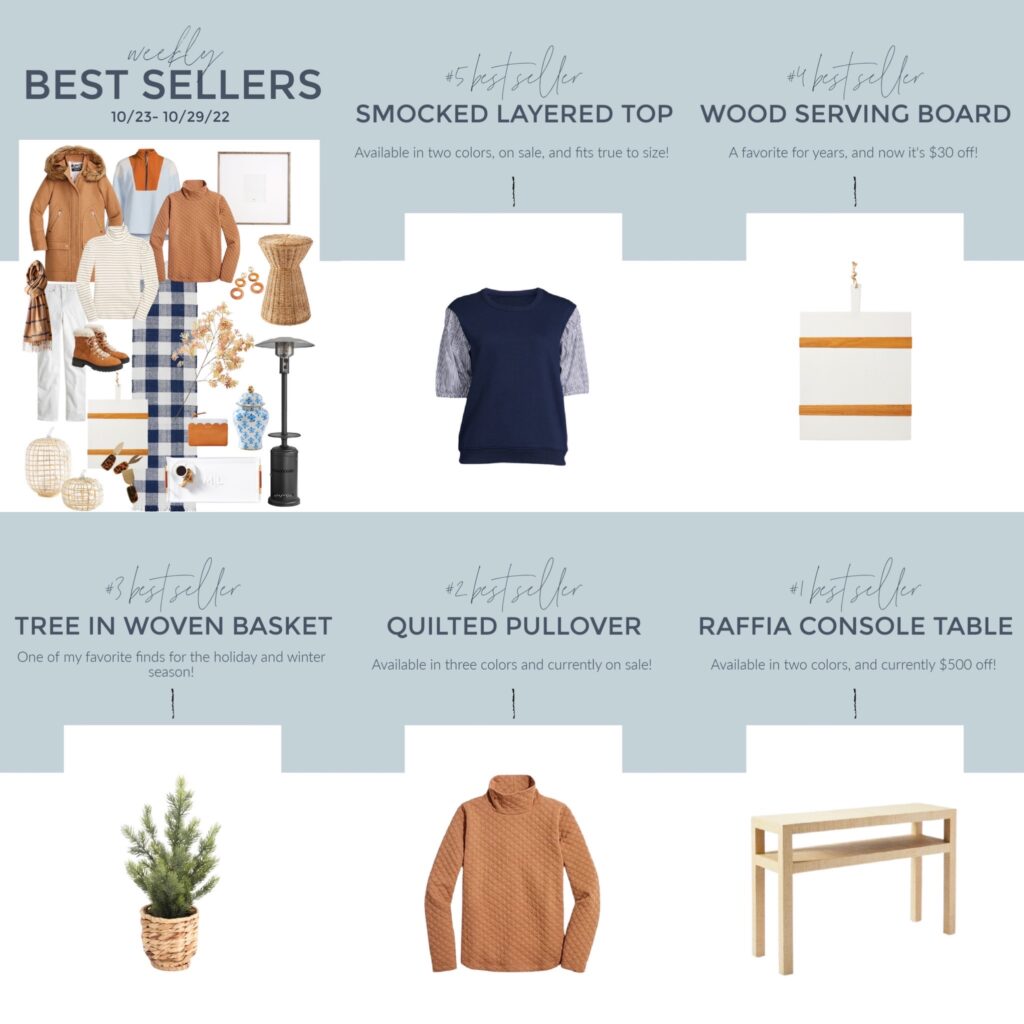 BEST SELLERS (each number is clickable): #5 | #4 | #3 | #2 | #1
In Case You Missed It
Following are the posts I shared over the past week, in case you missed some days!
Following are the most read blog posts of last week (excluding any of the new posts already mentioned above). Many times this includes old posts that are popular on Google or Pinterest.
Around Town & For Fun
The week had a very scary start around here. Monday morning, Bailey (our diabetic cat) had a serious hypoglycemia event. She's never had one before but we could tell it was serious very quickly. She threw up, basically collapsed, and lost all muscle function. I tested her blood sugar and it was too low to even register on the tool. We didn't have any honey or sugar on hand (used to try and quickly raise blood sugar). So I ran a few streets over to our friends who thankfully had some honey. We gave it to her, but she was going downhill quickly and we realized we needed to get her to the hospital. Thankfully the hospital is only about ten minutes away. We honestly thought we lost her because she has become so non-responsive and limp.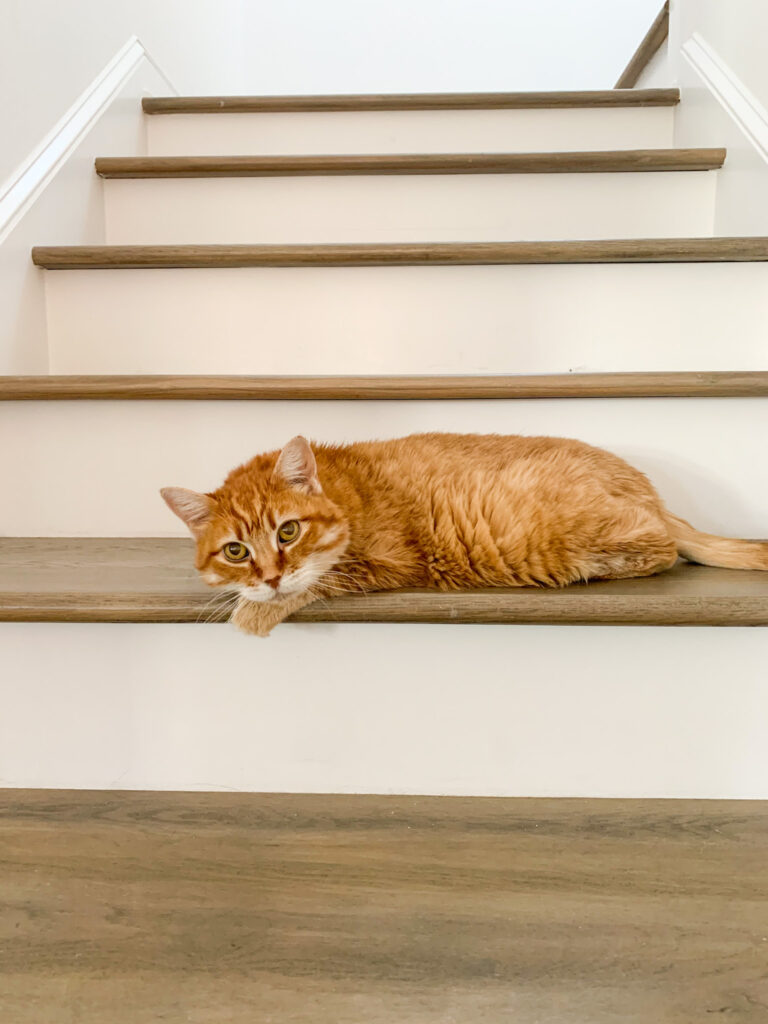 When we got to the hospital, her blood sugar was at 25 (that's after the honey) and her temperature was only 94 degrees (about 6-8 degrees under what it should be). They were able to hook her up to an IV with essentially sugar water, and they could see her coming around pretty quickly. They kept her for the day, with continued monitoring of her blood sugars. That night, they recommended we transfer her to the "night hospital" in Destin. So we made the trek (about 50 minutes each way). She continued to do well overnight, so we picked her up early in the morning to take her back to the "day hospital". She was monitored throughout the day again and then got to come home that evening. They also discovered she had acute pancreatitis as well as some other elevated values. So she'll go back to the vet tomorrow to see if much of it has been resolved. She was such a little trooper, and we're so happy she's still with us! At 16 years old, we don't take her time with us for granted! Now she has two little Ugg boots on her feet 😉 Thankfully she did really well the rest of the week and weekend. Hopefully we'll have more answers soon on what caused the event.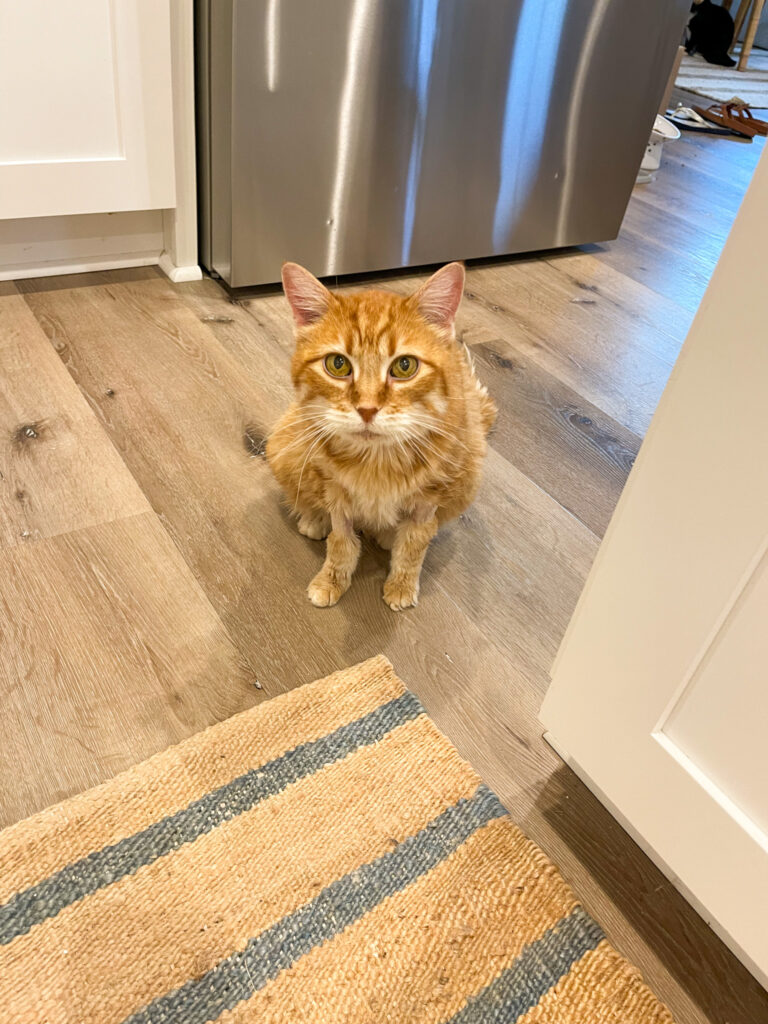 I went for a walk later in the week to clear my head and to take advantage of the gorgeous weather and fresh air! I've never been much of a walker, but I think I'll enjoy it much more down here! We have some really great trails around our home and lots of beautiful houses to stalk on my walks 😉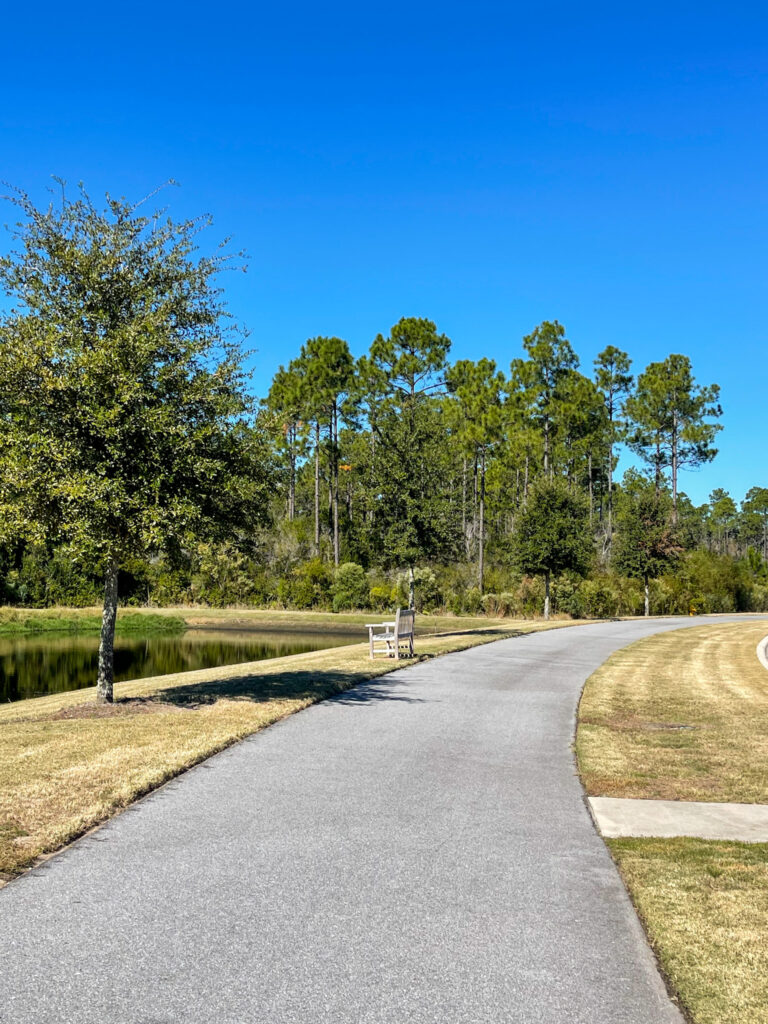 We headed to Watercolor for dinner one night to change things up a bit. It's always fun to explore different spots, with there being so many distinct areas along 30A!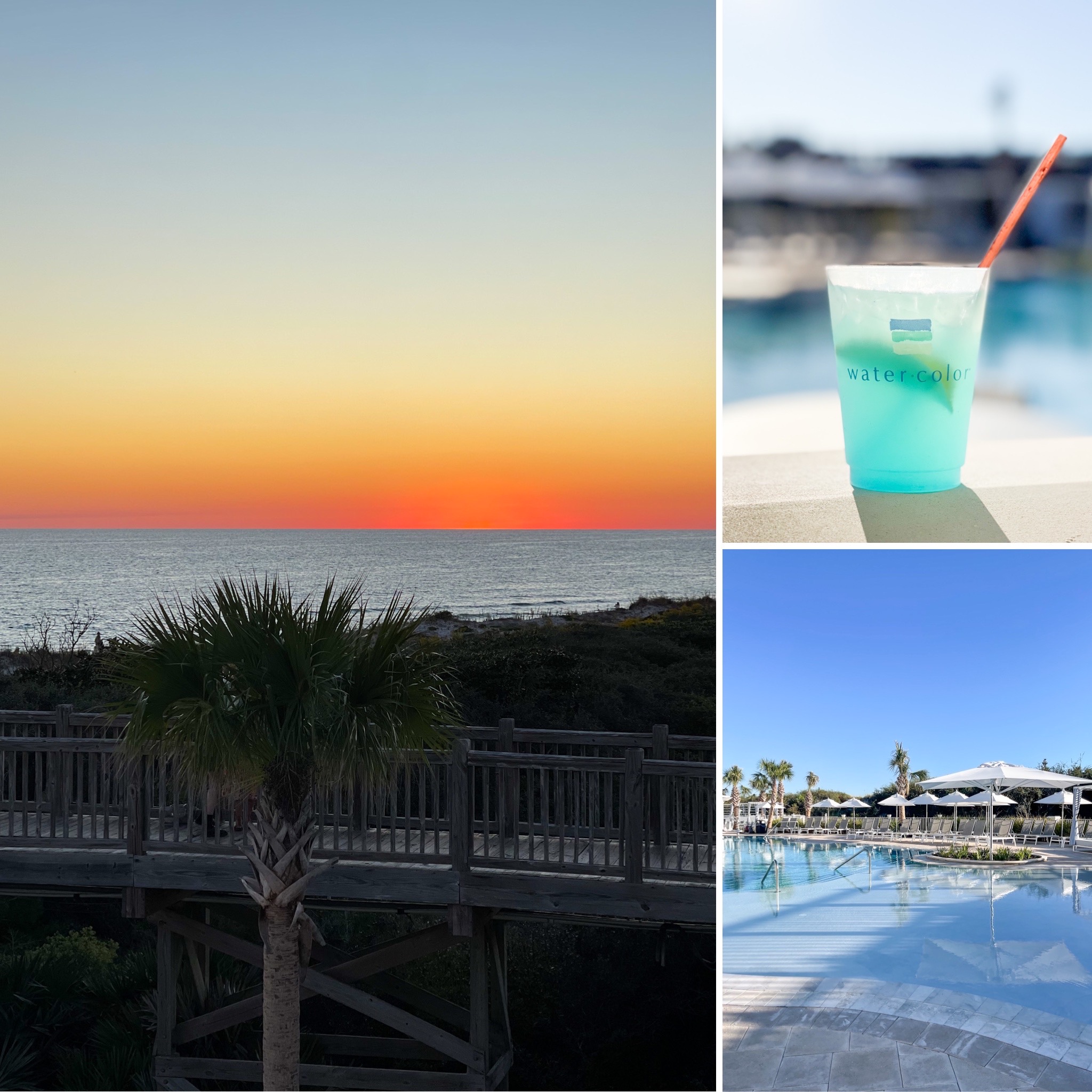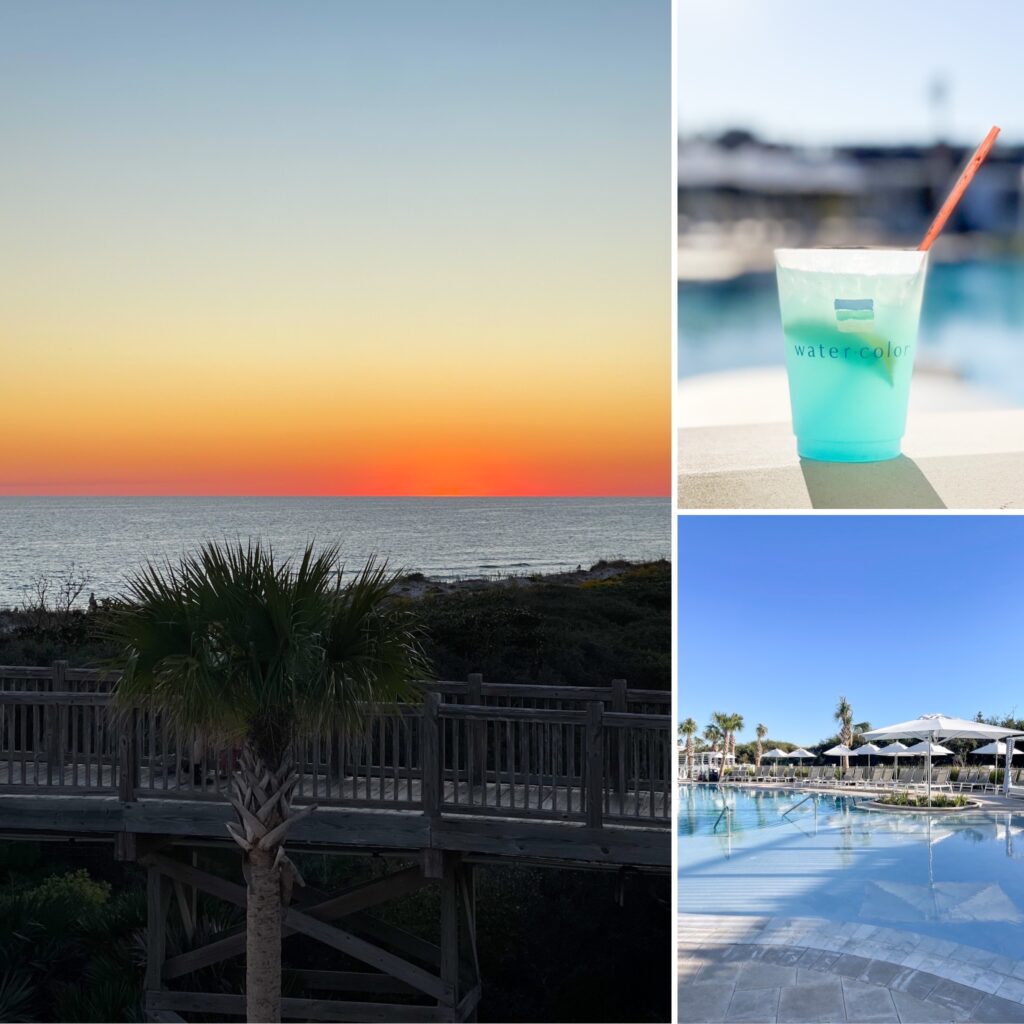 We also finally made it to a local bike store! We've been wanting bikes for Florida ever since we rented them when we were here for the three week stretch in February/March. We both enjoyed them so much and wanted to prioritize getting some once we arrived here full-time. We can't say enough great things about Frankie's Bike Shop in The Hub/Prominence. We didn't really know what to expect since we haven't owned bikes since childhood. But they let us test drive so many models to get a feel for what we liked best. It was pretty cool that our test drives were in front of Hola Beaches since it's just around the corner! We're excited for our bikes we picked to be delivered this week!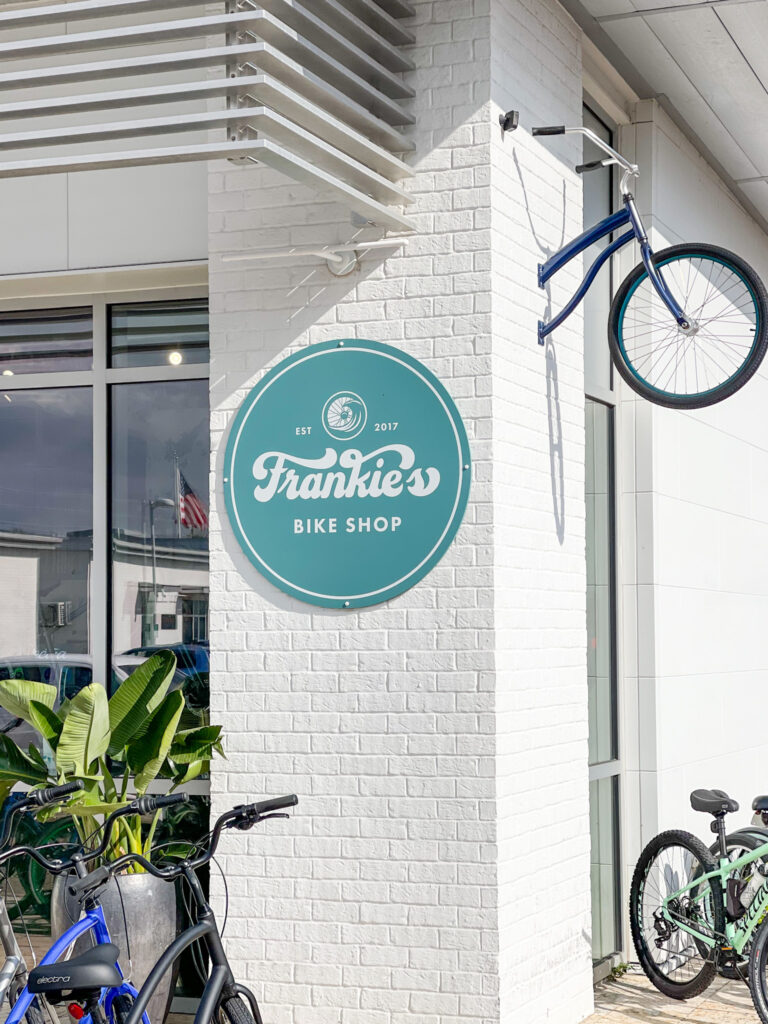 After bike shopping, we headed into Rosemary Beach. The Halloween setup in the square couldn't have been cuter! It didn't hurt that there was a Bronco (my dream car down here) and a cute bike in the background 😉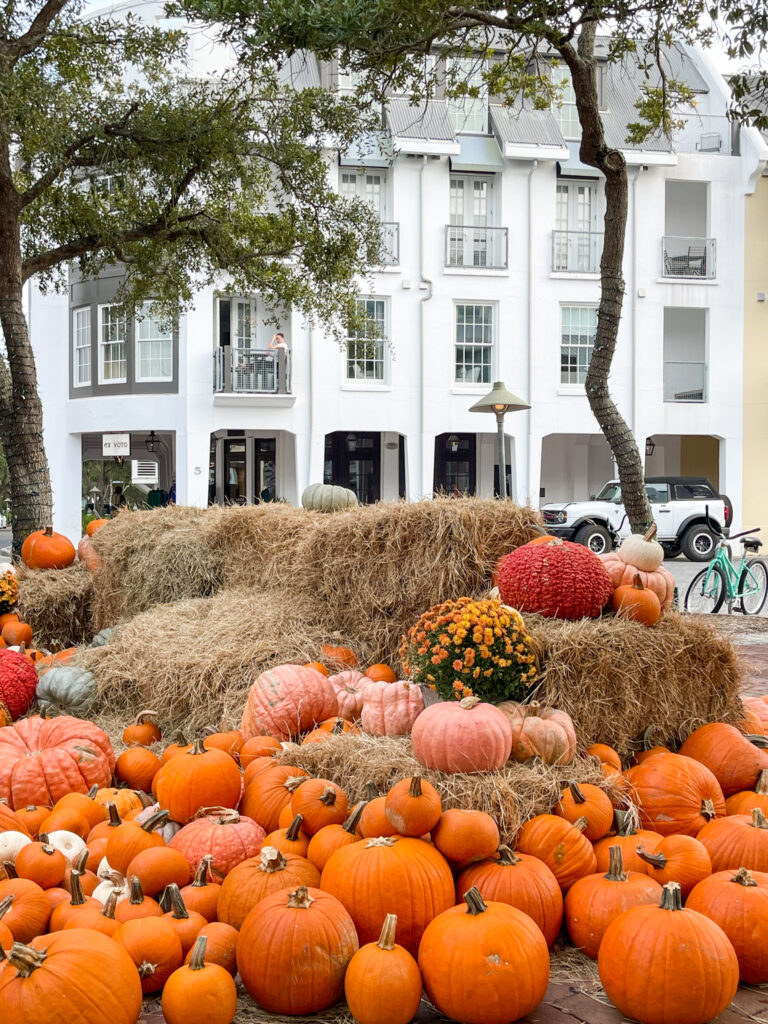 I always think Rosemary Beach looks so charming and so European. That building on the left, The Pearl, is one of the few hotels down here (unless you head to Panama City Beach or Destin)!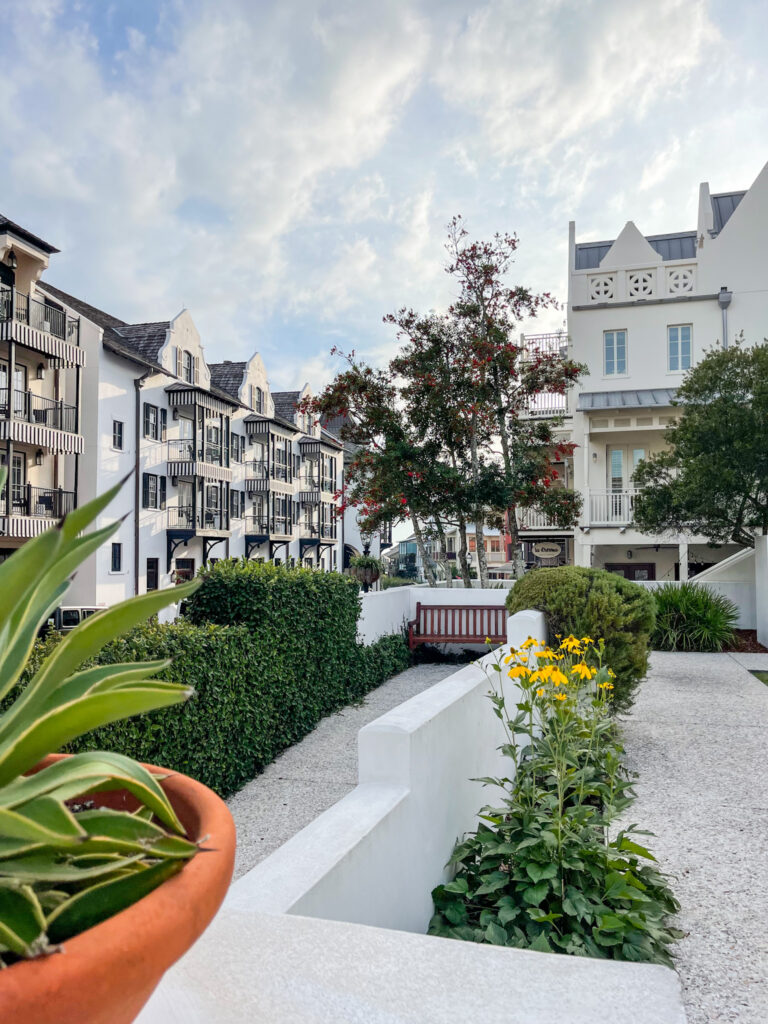 We were going to head to Havana Bar & Grill at The Pearl for dinner, but they didn't open until 5. Yes, we prefer to eat dinner before or at five and it was only 4:30. Ha! So, we walked over to Pescado instead, hoping to catch sunset from their 2nd floor patio. Unfortunately it was a bit too cloudy, but I still love the view out there! If you've never been, we highly recommend it for sunset. Along 30A, there are very few restaurants on or super near the beach, since it's mostly homes. So it's fun to grab a drink/dinner/apps at Pescado and enjoy the views!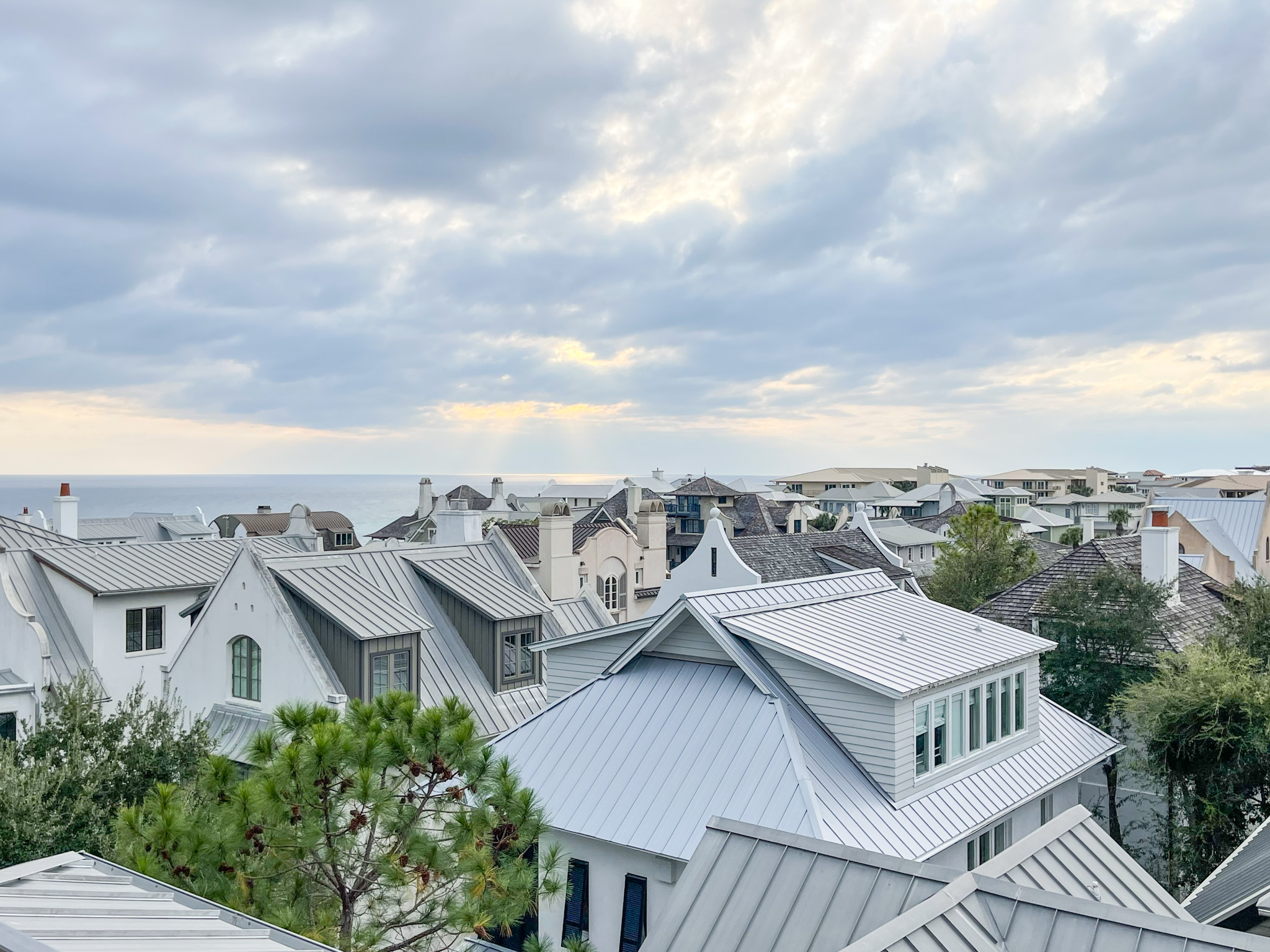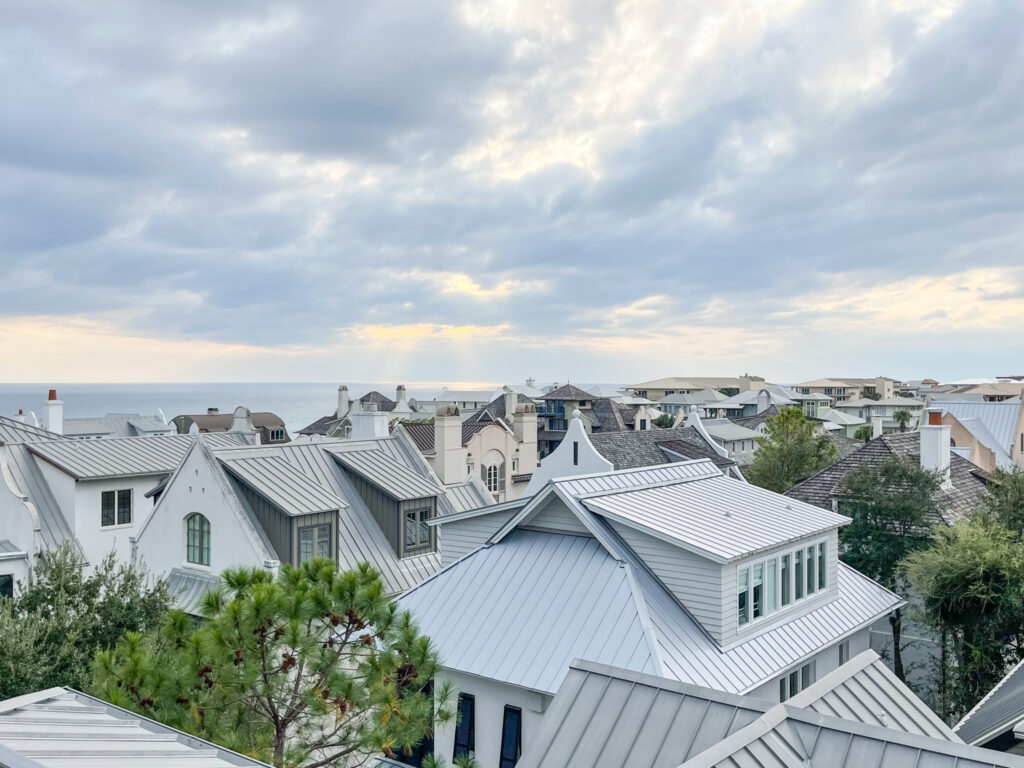 These two little munchkins were napping on the job Saturday morning. My desk is currently a 6′ folding table 😉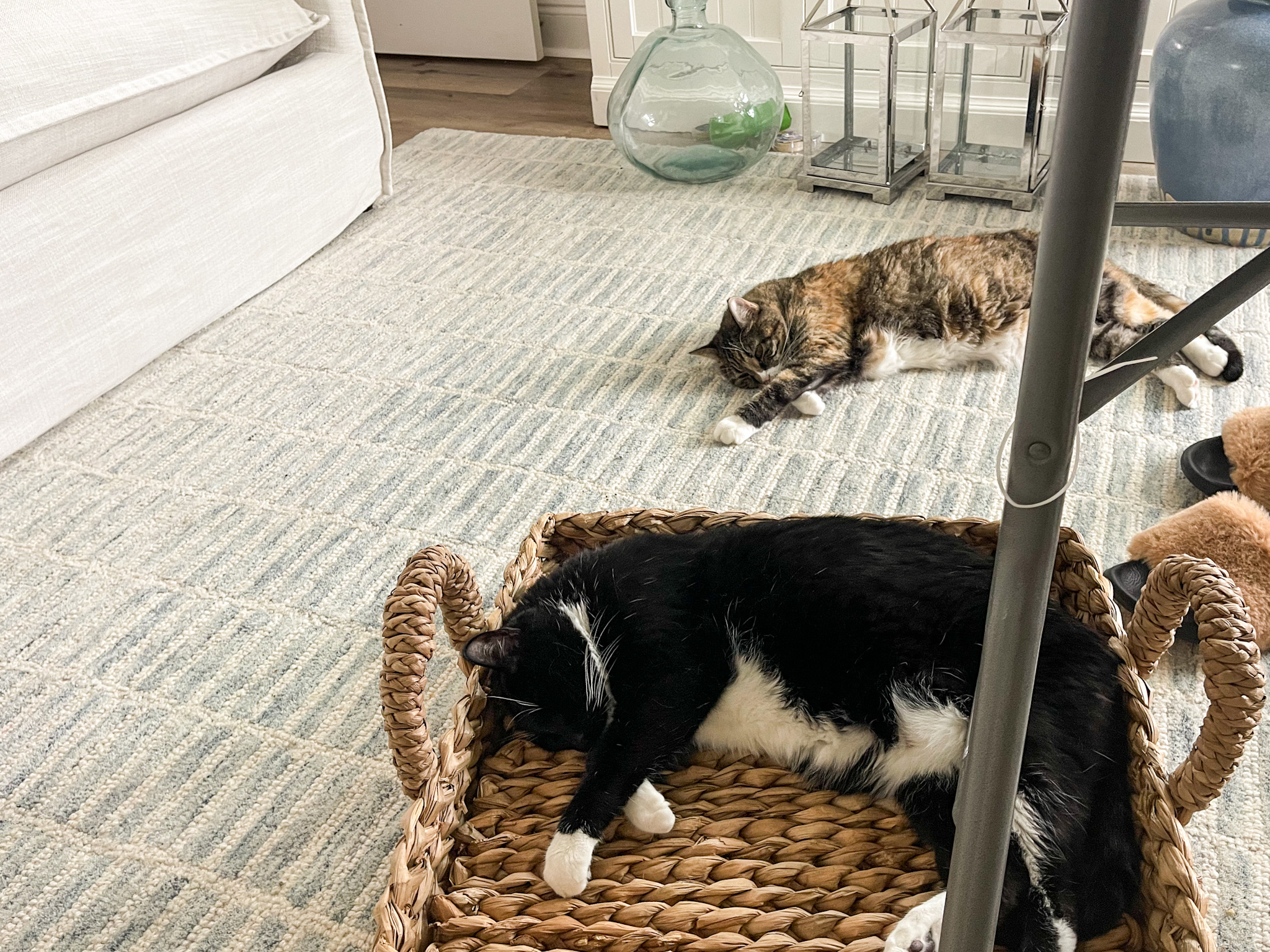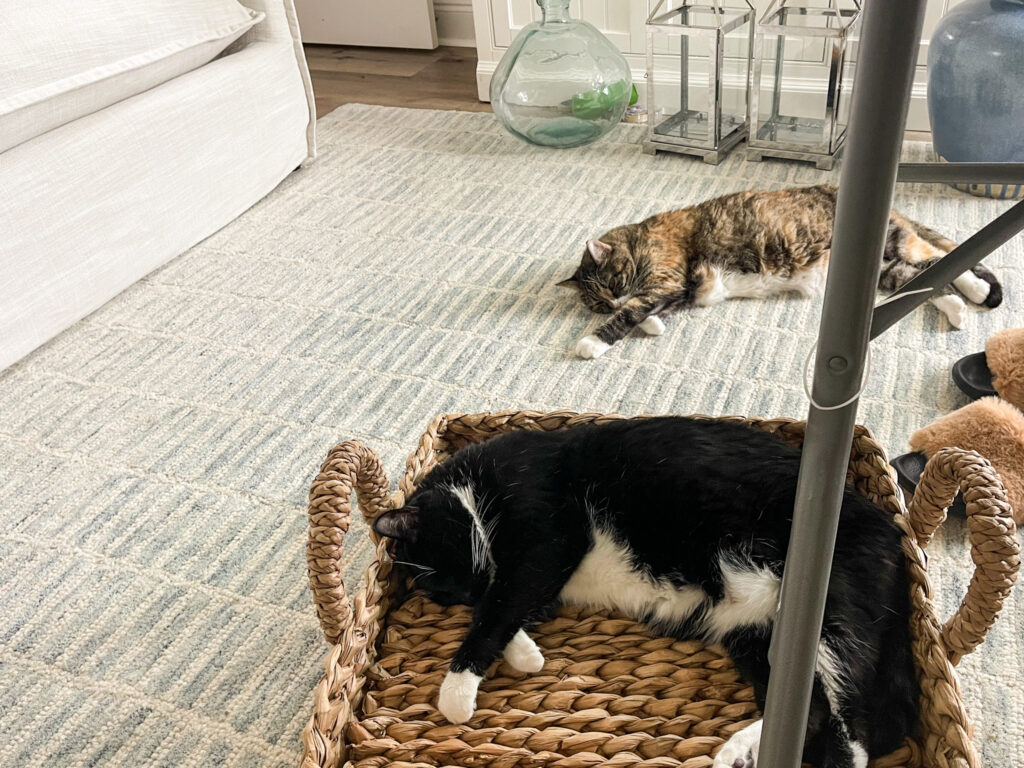 I'm headed to the DMV this morning to get a Florida driver's license and to register our car (the plates expire in Nebraska today). Nothing like waiting until the last minute – and going to the DMV the last day of the month! Always a wise decision 😉 Wish me luck!
I hope you all have a happy, safe and fun Halloween!
Recent Buys & Sales
Following are some sales from the weekend that have carried over and are still going strong!
I hope you all have a great week!
If you would like to follow along on more of my home decor, DIY, lifestyle, travel and other posts, I'd love to have you follow me on any of the below channels: