Good morning, and happy Monday! I took a break all last week (more on that in a minute) but I'm back in action this week. Here's a bit of what we've been up to while I was a away from my computer.
This post contains affiliate links for your shopping convenience. You can read my full disclosure policy here.
A Little Bit of Everything
I'm going to combine the home projects and around town section here for a little bit of everything.
So, if you've wondered where I've been the last week, I had COVID. Super fun times! 😉 I really started feeling it back on Wednesday the 3rd, and still have some symptoms. Needless to say, the timing couldn't have been worse, as my energy levels were non-existent almost the whole time. If I was up and walking around the house for more than 20 minutes, I'd start to get dizzy or tired and have to lay down. For someone who doesn't watch TV or enjoy laying around, it was brutal for me! The two weeks have been a solid blur of nothingness. But, thankfully I'm on the tail end of everything now. Just a little bit of sinus and ear issues at this point.
My parents were supposed to have flown in last Friday for a final visit in Omaha. But, as of Friday morning, Kurtis and I were both still testing positive. So they cancelled their flights and will try and reschedule for mid-September. With them cancelling their plans, it did free up so time for us this past weekend to crank out some of the packing we were now very behind on.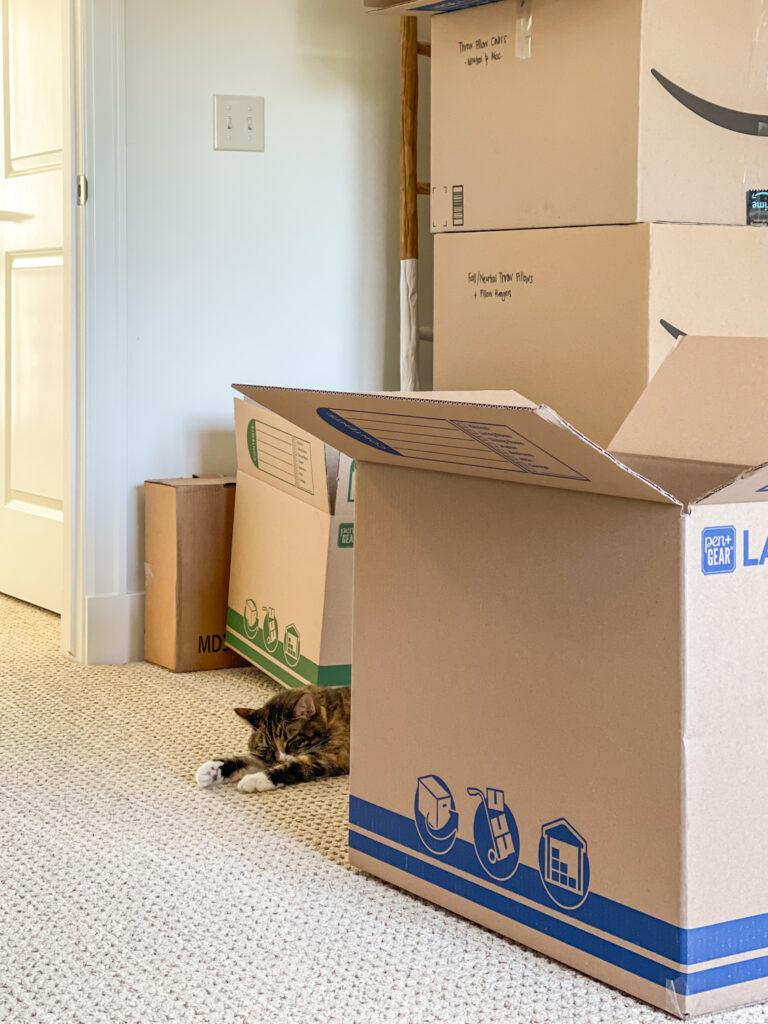 As a reminder, we're picking up a moving truck this coming Thursday night, loading it, and then Kurtis and I are driving it down to Florida this weekend. We have a few house selections meetings next week for the new build that have been planned for a few months. We had originally planned to fly down, but since Hola Beaches is reserved for the week, we knew we'd have to stay in the new house. Which is completely empty right now! So, we figured we'd ease the moving burden for October by bringing down what we can now. Kurtis and I aren't great road-trippers, but at this stage in the moving process, we're ready to just be doing something! We're trying not to put too much pressure on ourselves with how much we take down (especially after being sick). We'll take as much as we can, and then the rest will just have to wait until October. But it will also be nice to get a few things settled down there for our official arrival in October! I also haven't left our house in almost three weeks (!!) so it will be nice to get out for a bit.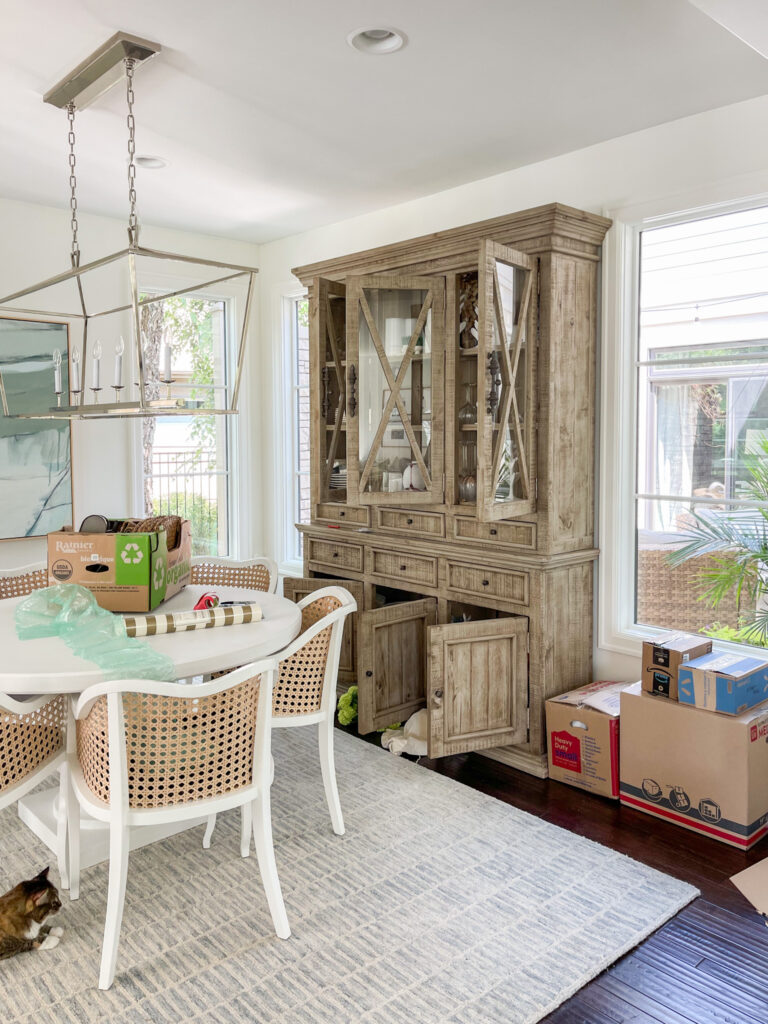 We also made two truckloads full of donations as we continue to purge and really think about we need in this downsizing process. We're trying to be pretty strict with what we take, as it doesn't make a lot of sense to pack up and move a bunch of stuff, knowing we won't have a home for it in Florida. It's actually making the moving process feel a lot easier when we donate as we go along! We're finding ourselves attached to less and less!
My limelight hydrangeas out by the pool started blooming a week or two ago and they're basically my favorites! I just hate it takes so late in the season for them to show off!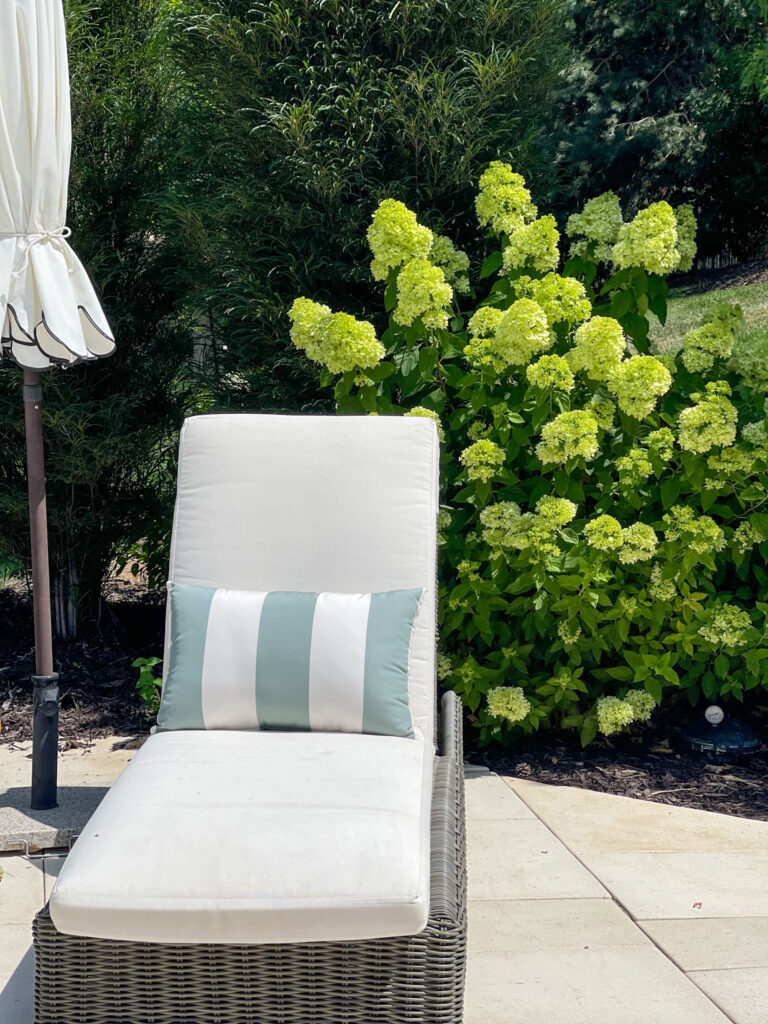 POOL DECK SOURCES: Scallop Umbrella | Chaise Lounge Chair | Sunbrella Striped Pillow
Yesterday Kurtis power washed all the courtyard furniture as we'll be taking all of it with us this week. The chair set is back in stock FYI – just in time for firepit season! We're planning to use ours on the screened in porch and are really excited about using them much more frequently in Florida!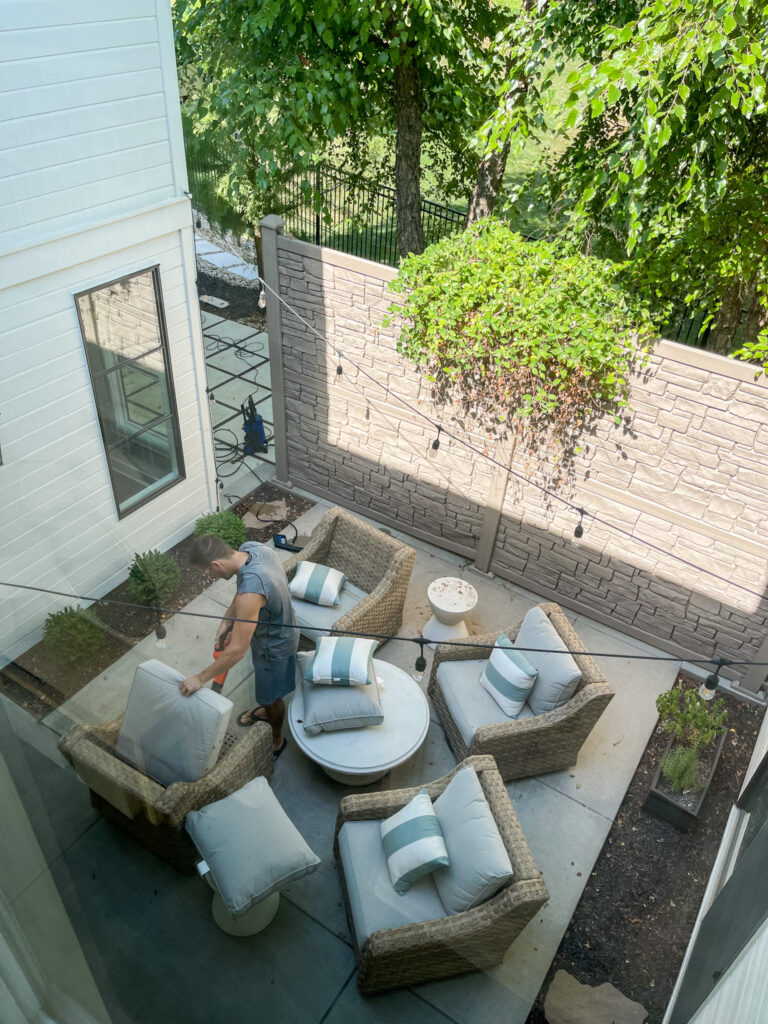 I'm behind on emails, messages, comment responses, etc. in a big way after these past few weeks. I'm going to do my best to get caught up on them this week. I appreciate your patience!
It's going to continue to be a busy few weeks, but I have some fun content lined up for the blog! I'm also hoping to share a lot of our progress in Florida once we get down there. I'll be doing some live updates on my Instagram if you're interested in following there, as well!
Top Sellers Of The Week
Following are the top sellers of the past week across all of my channels. Links to each item are below the graphic.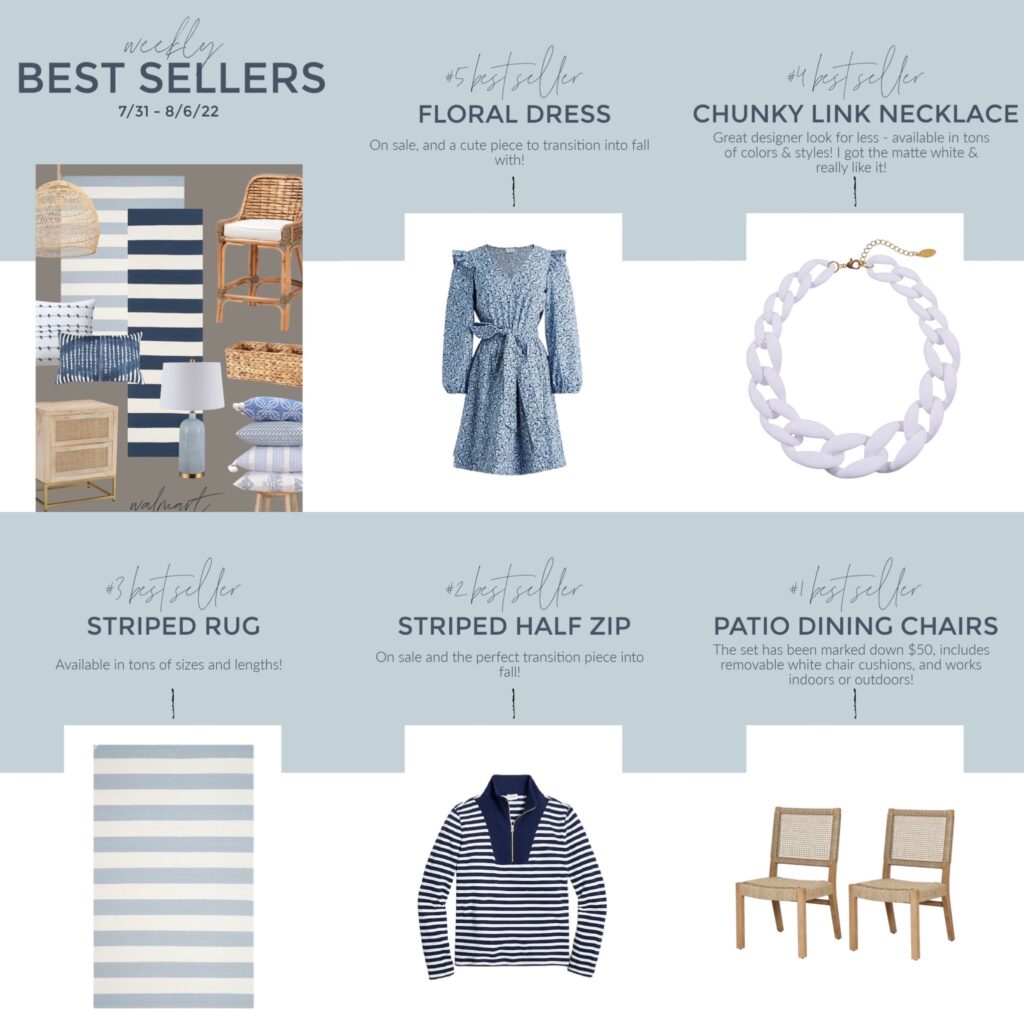 BEST SELLERS (each number is clickable): #5 | #4 | #3 | #2 | #1
In Case You Missed It
Following are the posts I shared over the past week, in case you missed some days!
Following are the most read blog posts of last week (excluding any of the new posts already mentioned above). Many times this includes old posts that are popular on Google or Pinterest.
Recent Buys & Sales
Following are some sale from the weekend that have carried over and are still going strong!
I hope you all have a great week!
If you would like to follow along on more of my home decor, DIY, lifestyle, travel and other posts, I'd love to have you follow me on any of the below channels: