Good morning, and happy Monday! As I mentioned in my post last Thursday, I hadn't intended to take a nearly week-long hiatus from posting. My parents came to visit us for most of the Labor Day weekend and through Wednesday last week, so I ended up taking some time off to unplug and spend with them. Here's a little bit more of what we've been up to these past two weeks.
This post contains affiliate links for your shopping convenience. You can read my full disclosure policy here.
Home Projects & Updates
Lots of progress in the pool house! Two weeks ago, we had to go out and play with the ceiling lights so the guys could drill the holes before paint went up. The electrician had run the wires in the cavities where we knew the lights needed to approximately go. But this was about placement over the island and where the dining table would be. It was fun to bring some of the items out to the space!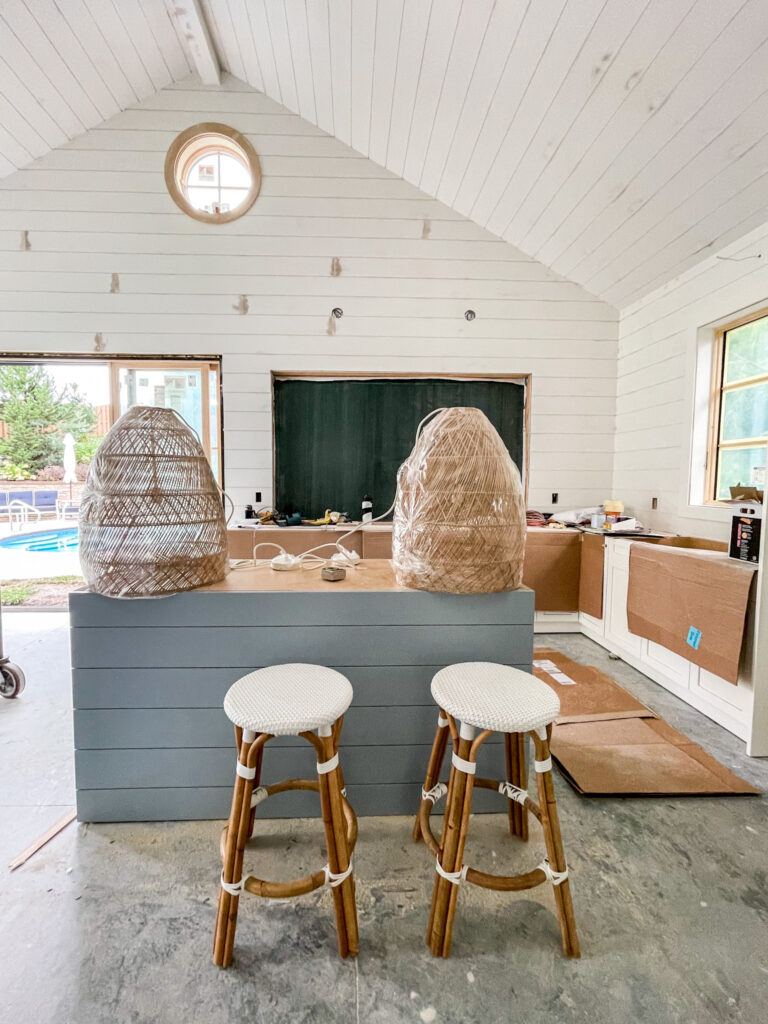 SOURCES: Basket Pendant Lights | Counter Stools | Island Color: Benjamin Moore Santorini Blue
Lots and lots of priming and painting occurred too! The exterior is essentially done at this point, except for this wall that will need another coat once the pivot window is installed at the bar. You can see for now we just have a placeholder board loosely tacked in that area to prevent water from getting inside.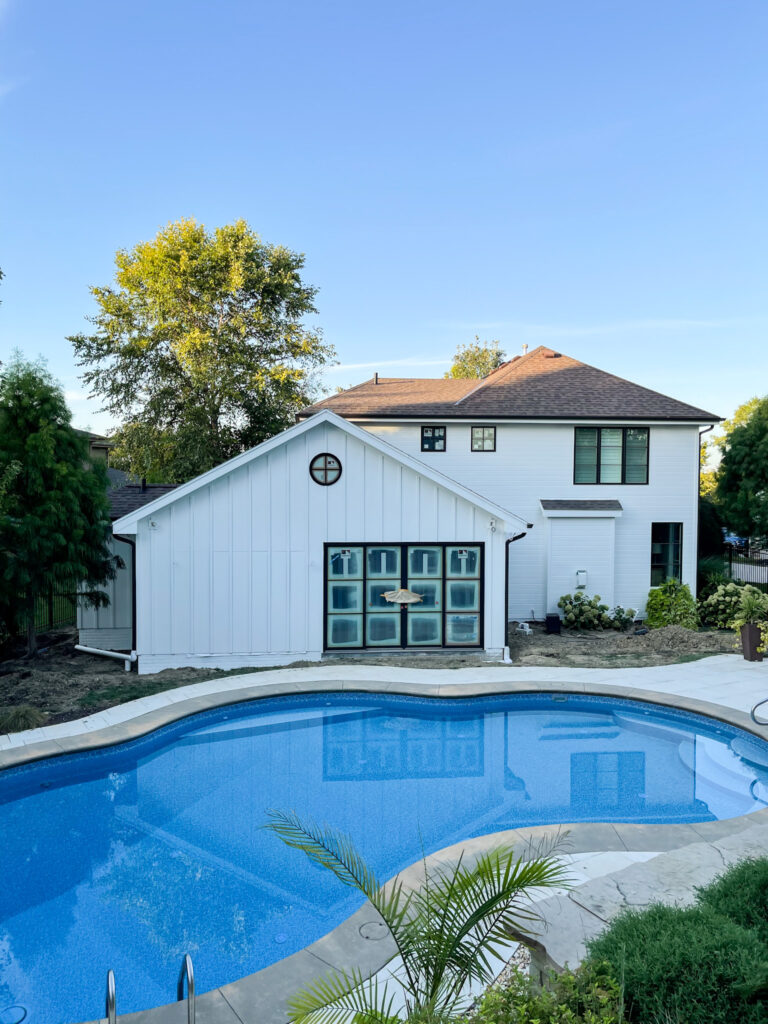 The landscapers have been hard at work, as well, digging out trenches for drainage, irrigation, etc.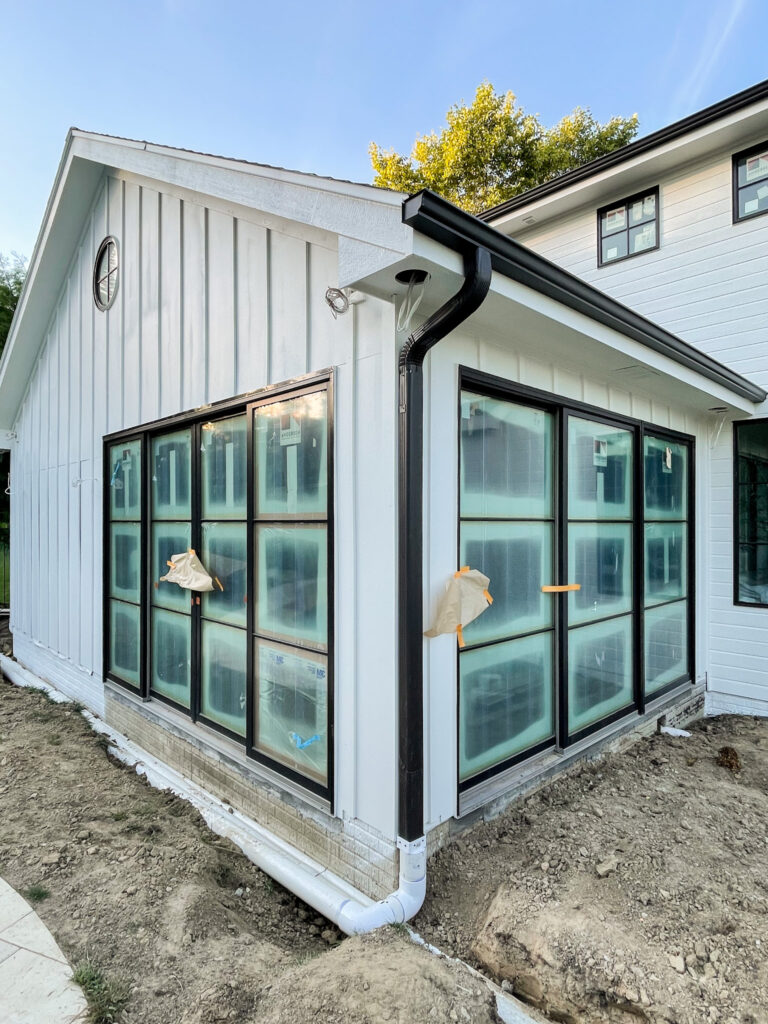 They've had to dig up a few plants along the way, but we're hoping we can replant most of them once all the trenches are done.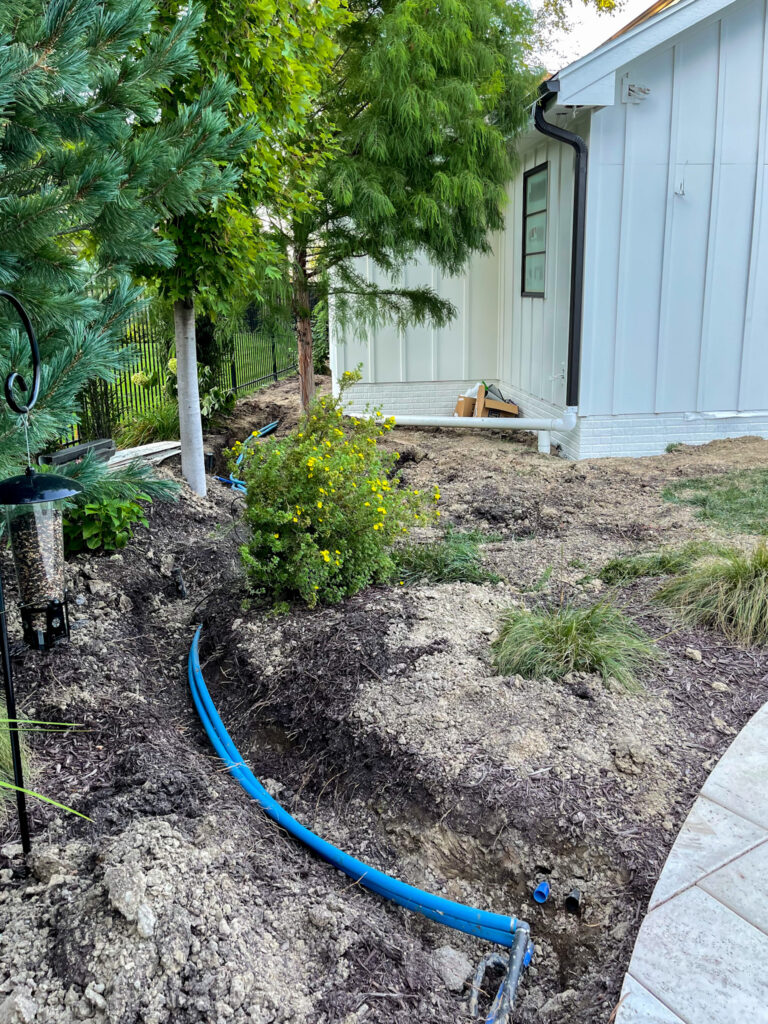 Last Friday, the last coast of paint was completed on the interior of the pool house. It was the first time some of the film had been removed from the windows too, so it was fun to see the view out the kitchen window for the first time. This picture was taken in the evening so the light was much warmer, but I'm so happy I went with Benjamin Moore Simply White out here too.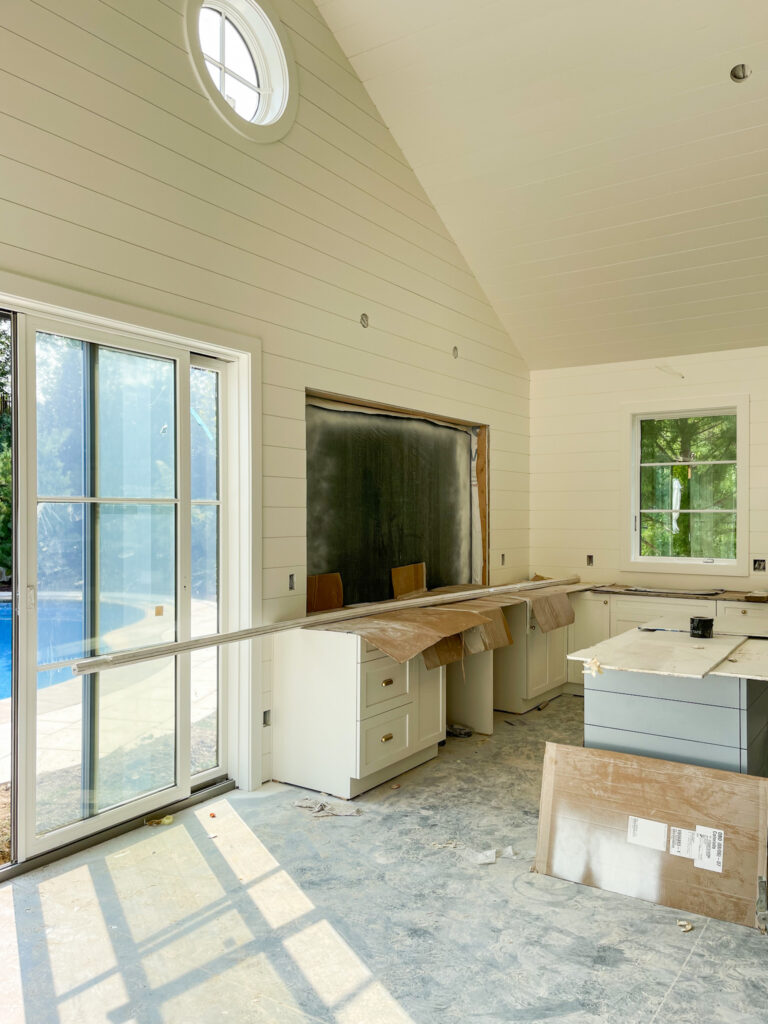 Here is the view looking the other direction. The living room window film was removed, as well. Our HVAC mini split unit has been backordered, but we're hoping it arrives next week!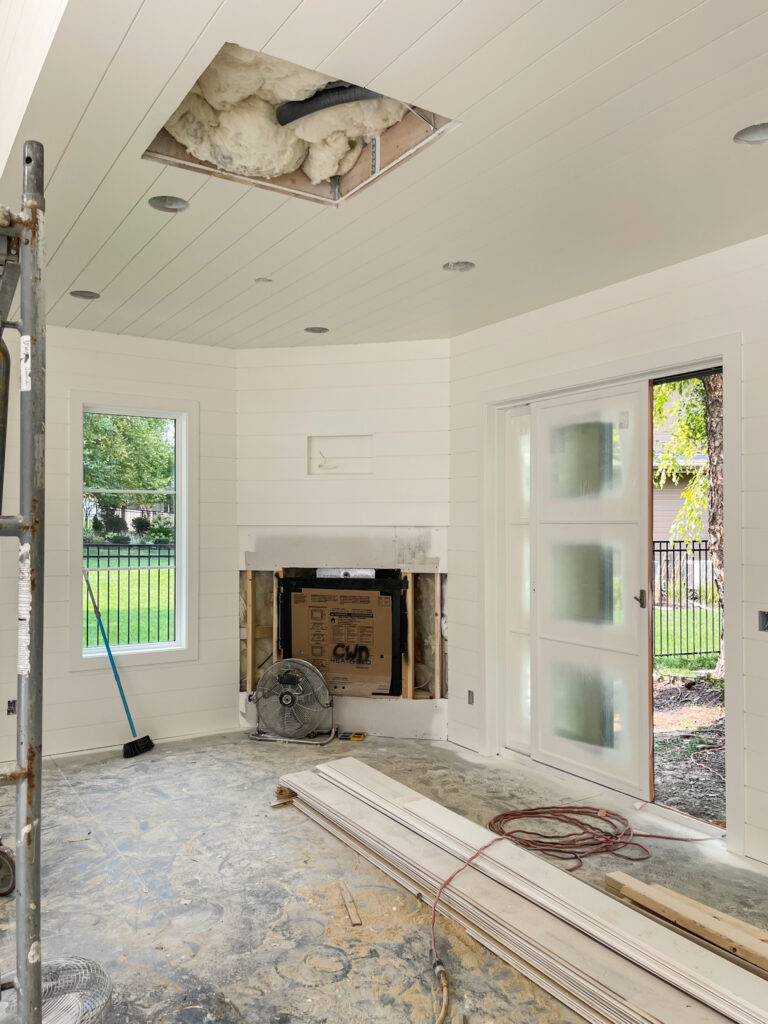 Here you can even see the bathroom window peeking out a bit! I love seeing all that green outside!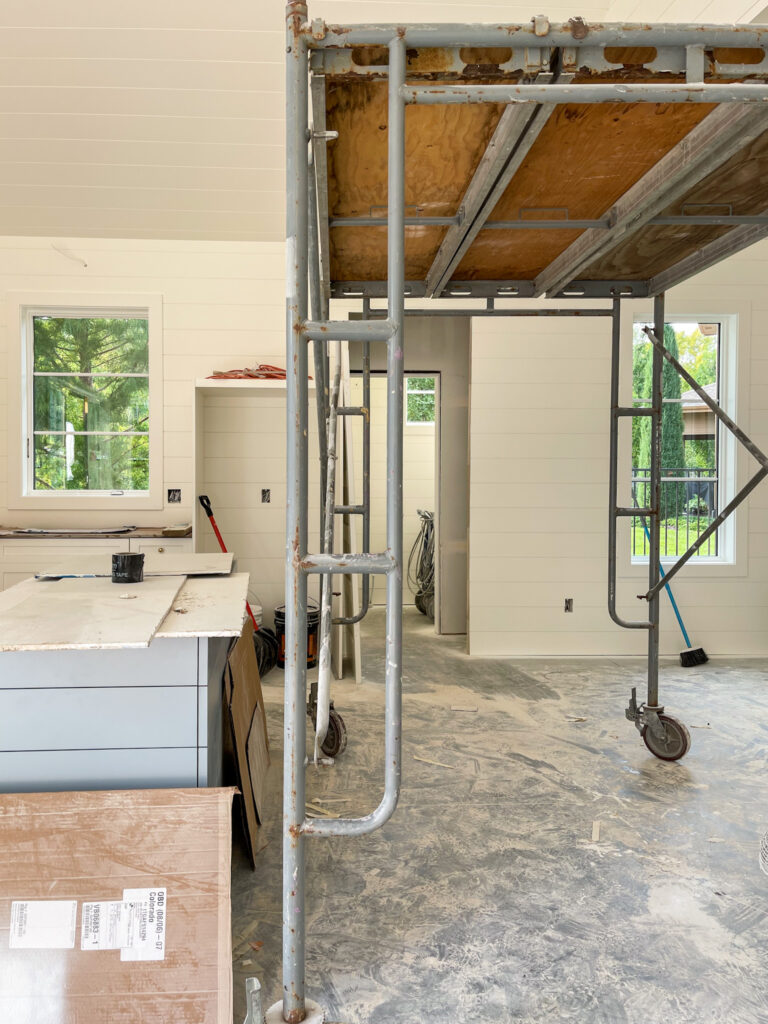 Our dang pivot window was supposed to arrive last week, and has now been delayed again, and the company can't give us a firm answer as to when we can expect it. It's delaying a lot of the progress, so I'm really hopeful it will be shipped soon!
Our closet doors were finally installed last week! There's still a lot of drywall repair and paint that needs to be completed, but it's nice to be able to close off those two spaces now, since they're pretty messy and dusty. I opted for doors with glass since we had to remove one of the bathroom windows and it was already so dark in here. This way, even with the doors shut, the closet windows can give some light to the bathroom. Based upon the direction we now think we're going with closet units, it may be 4-5 months before we have shelves and hanging rods again. Eek! But, we want to do it right the first time around so it will be worth the wait.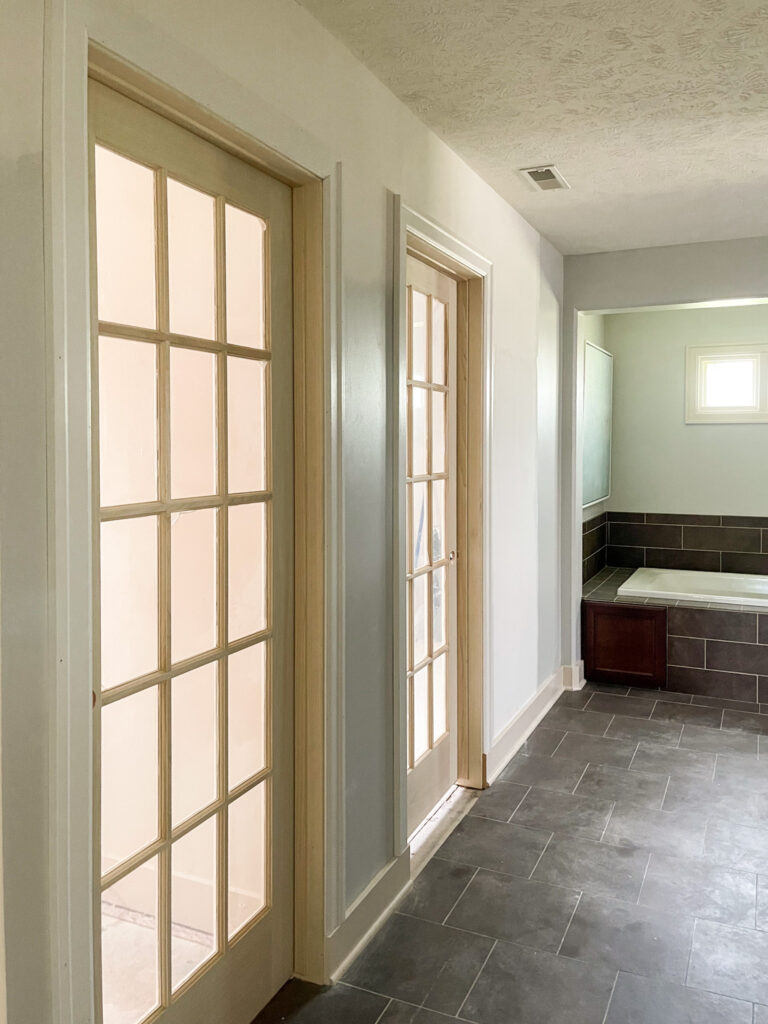 In non-pool house news, I did something exciting on Saturday while Kurtis was golfing. I painted the board and batten in the den! As I mentioned a few weeks back when I was considering the change, the Van Courtland Blue has served us well, but it was starting to feel a bit too "saturated". I was looking for something a bit more "neutral" so I went back to an old favorite, Hale Navy. This is the color we used to have in our office and still have in our powder bath. But it fits better here than our office, because this room is intended to be dark for reading and watching movies! The image below was while the first coat was still partially wet, but I got the second coat up yesterday and I'm so happy with how it turned out! I'll share more once it's fully cured and I can get all the furniture back in place.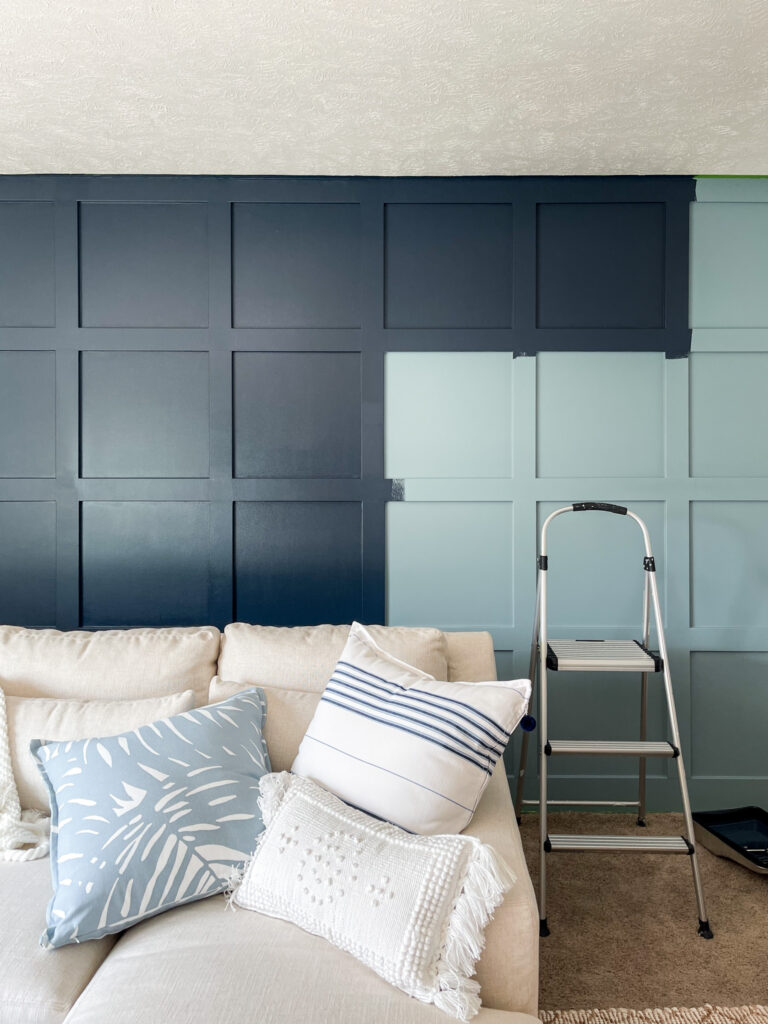 SOURCES: Sectional | Palm Pillow | Striped Pillow | Embroidered Lumbar Pillow
Top Sellers Of The Week
Since I missed last week's Weekend Recap, I have two week's worth of Top Sellers to share! Following are the top sellers of the past week across all of my channels. Links to each item are below the graphic.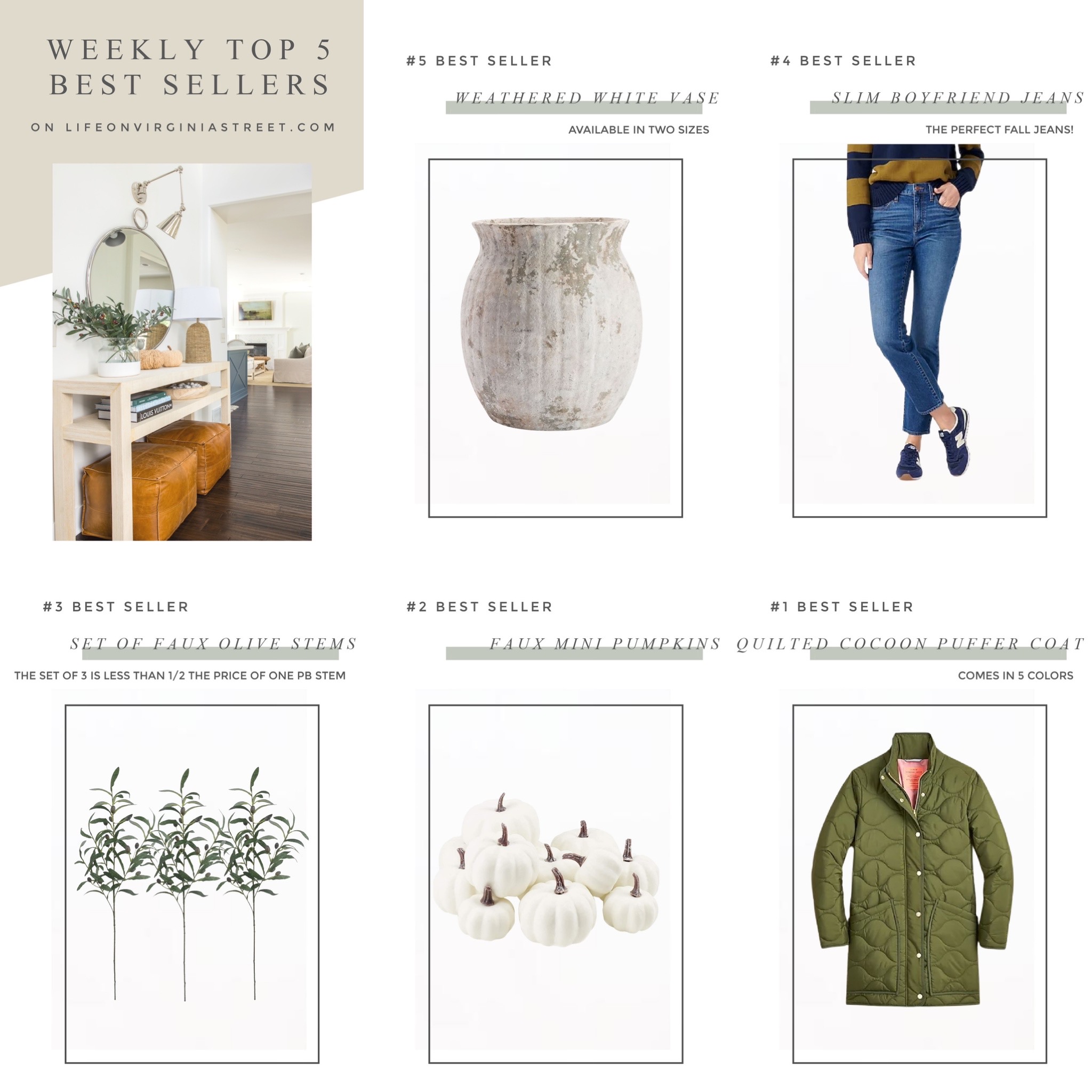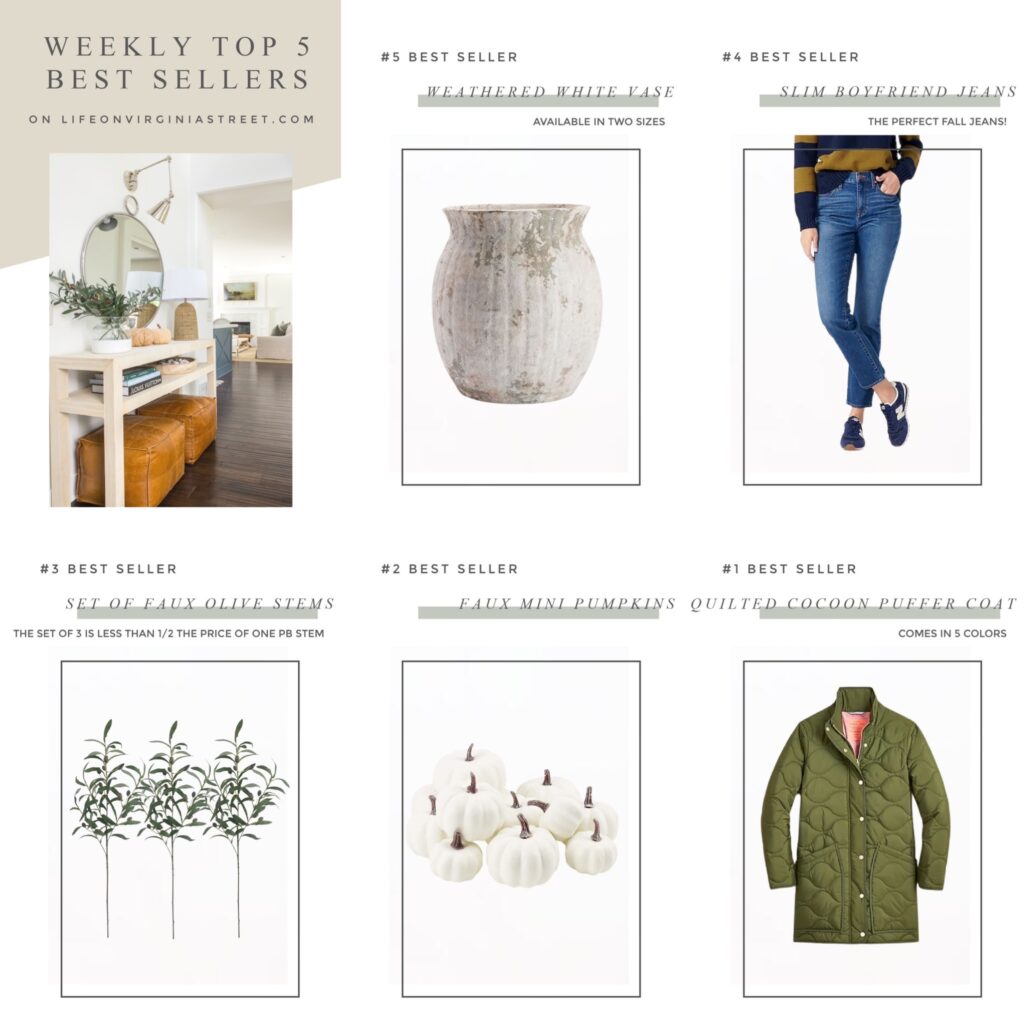 BEST SELLERS (each number is clickable): #5 | #4 | #3 | #2 | #1
Following are the top sellers from the prior week!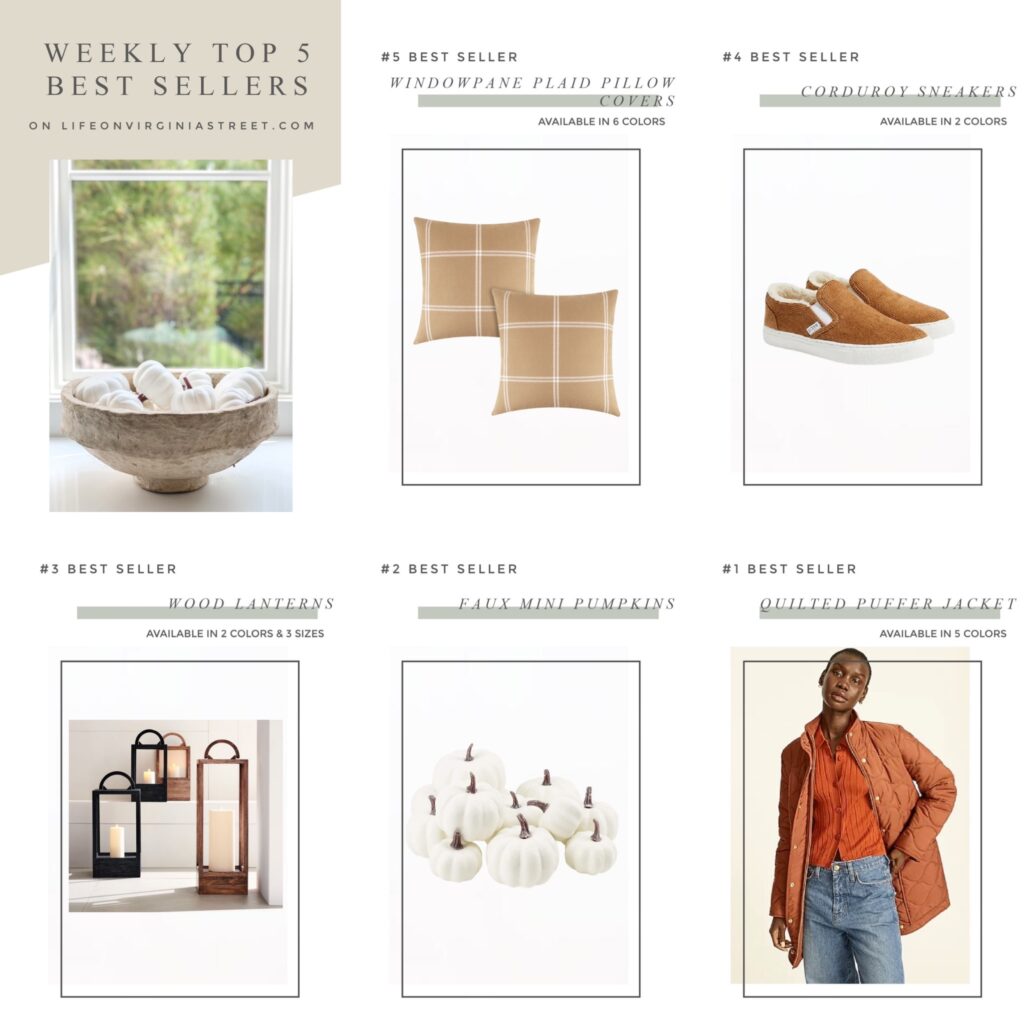 BEST SELLERS (each number is clickable): #5 | #4 | #3 | #2 | #1
In Case You Missed It
Here are the blog posts I shared over the past two weeks, in case you missed any of them! Click any of the titles below to be taken to the full post:
Following are the most read blog posts of last week (excluding any of the new posts already mentioned above). Many times this includes old posts that are popular on Google or Pinterest! It's fun to see what is trending each week!
Around Town & For Fun
That cats have been a little undone with all the construction lately, especially since some of the work has been inside the past week or two. They're ready for things to get back to normal around here! Side note: so are we! I caught them all sleeping on the same couch, which doesn't occur that frequently!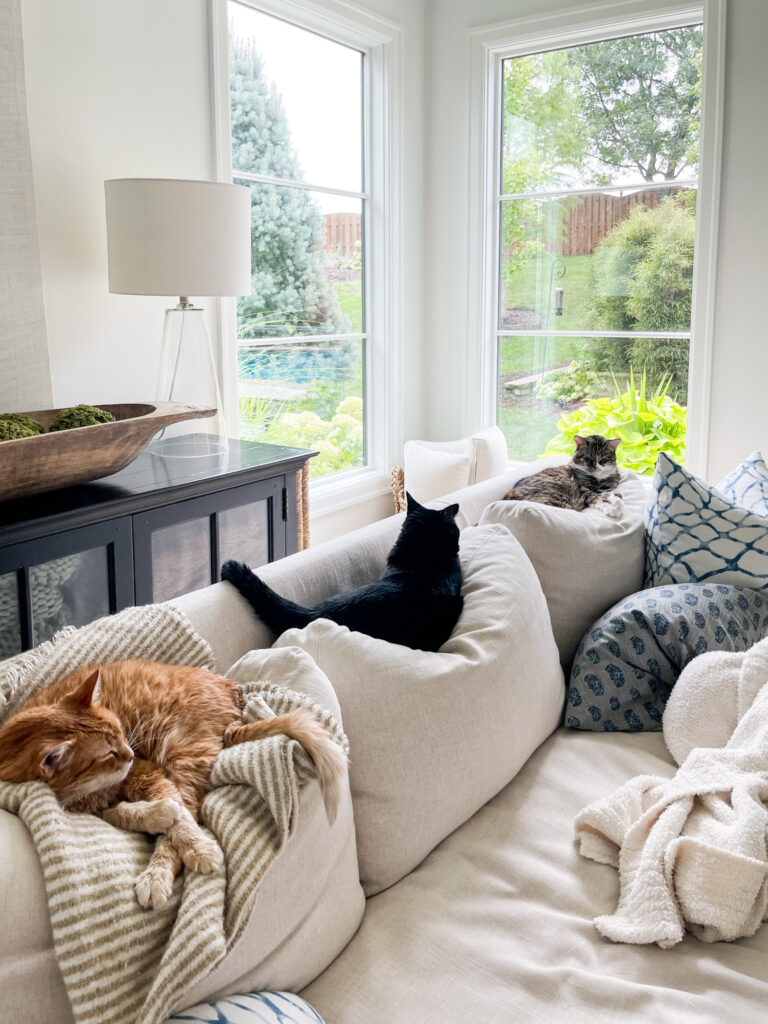 My parents arrived the Saturday night of Labor Day weekend. We had a lot of fun while they were here. Based on the time their flight got in, we decided to dinner downtown.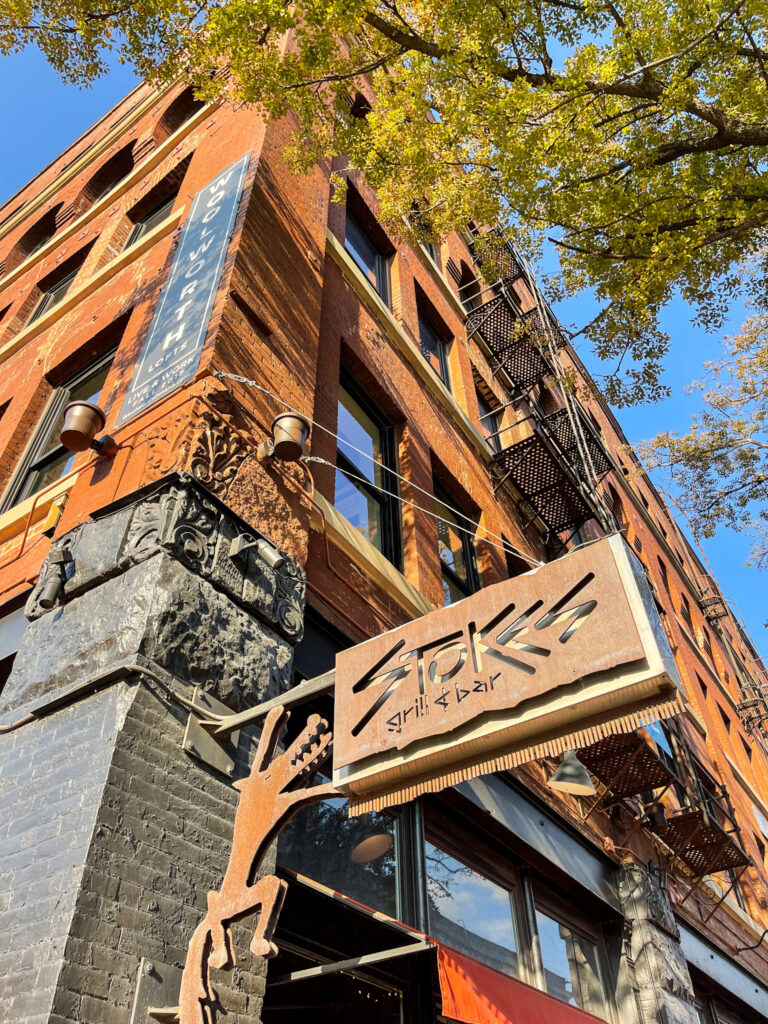 We also did Top Golf one day! Kurtis and I have only been to the Denver and Salt Lake versions a handful of times, so it was fun to finally get over to the Omaha location!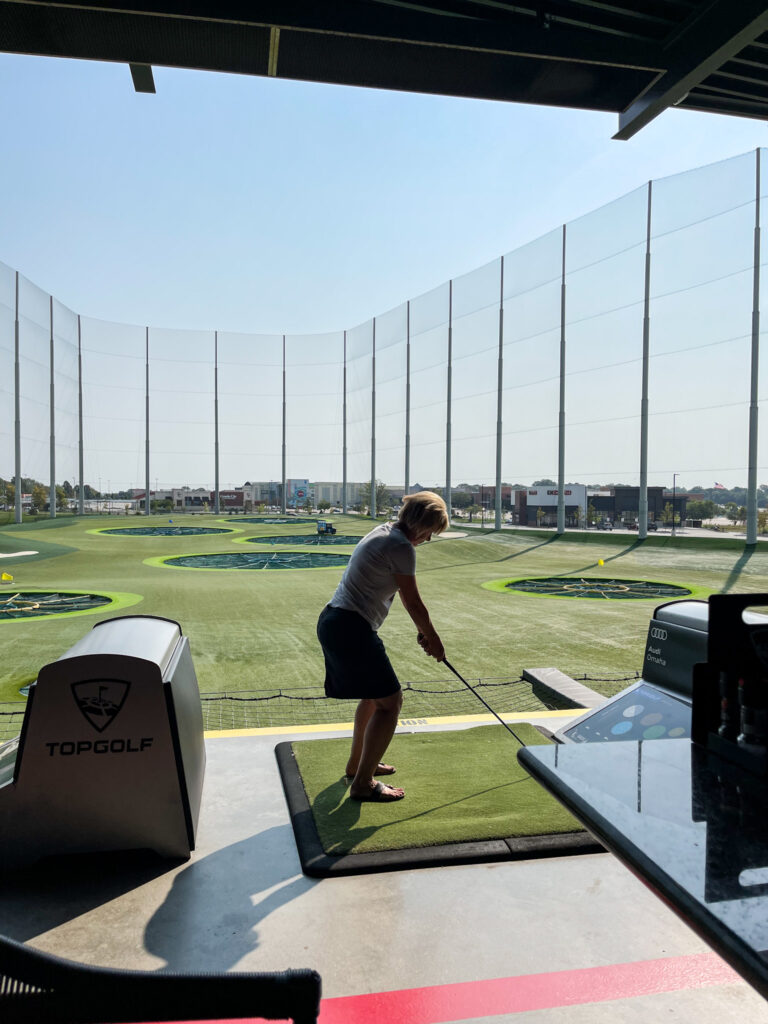 My dad helped me build a bird bath fountain similar to his while they were here. I tried to take photos along the way so I can share the steps. Kurtis and I had to wait for the pump to arrive, and now may wait until the backyard is put back together, but I'm excited to get it running!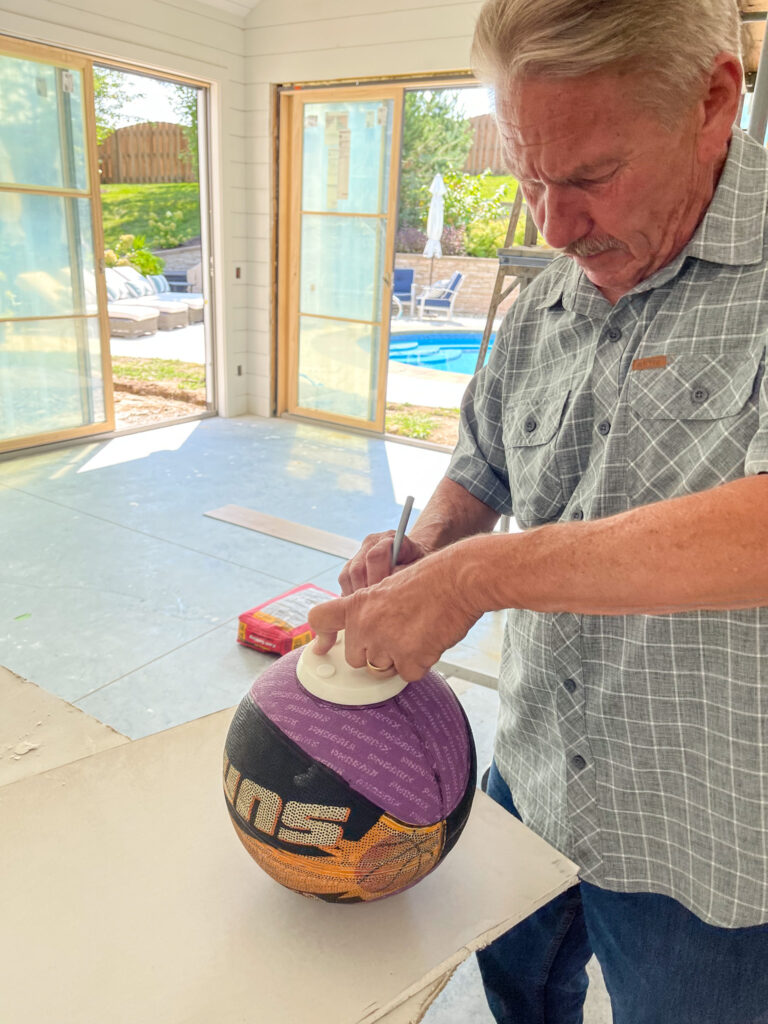 You essentially make a concrete ball (the interior of the basketball acts as a mold) with an aquarium tube running through it, which then becomes your bubbler. There are tons of steps, but it's not overly complicated. I'll try and share more as soon as we can!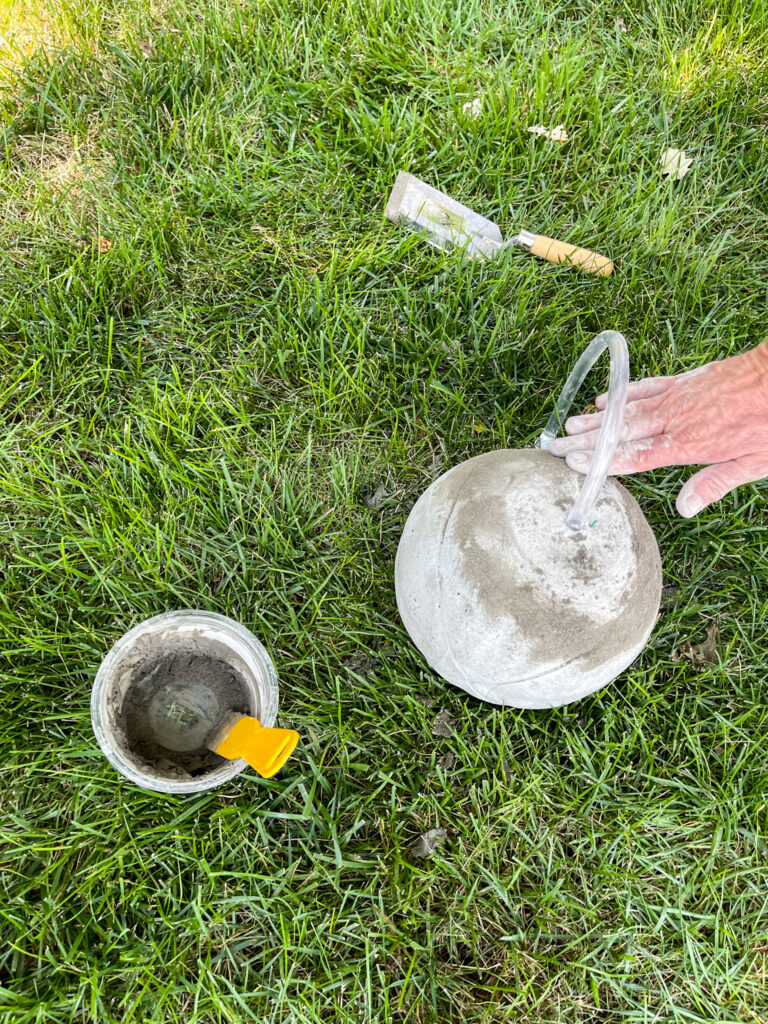 We celebrated my 41st (!) birthday with lots of meals out and more desserts than I've eaten all year! This fried cheesecake from Hiro88 was pretty dang good!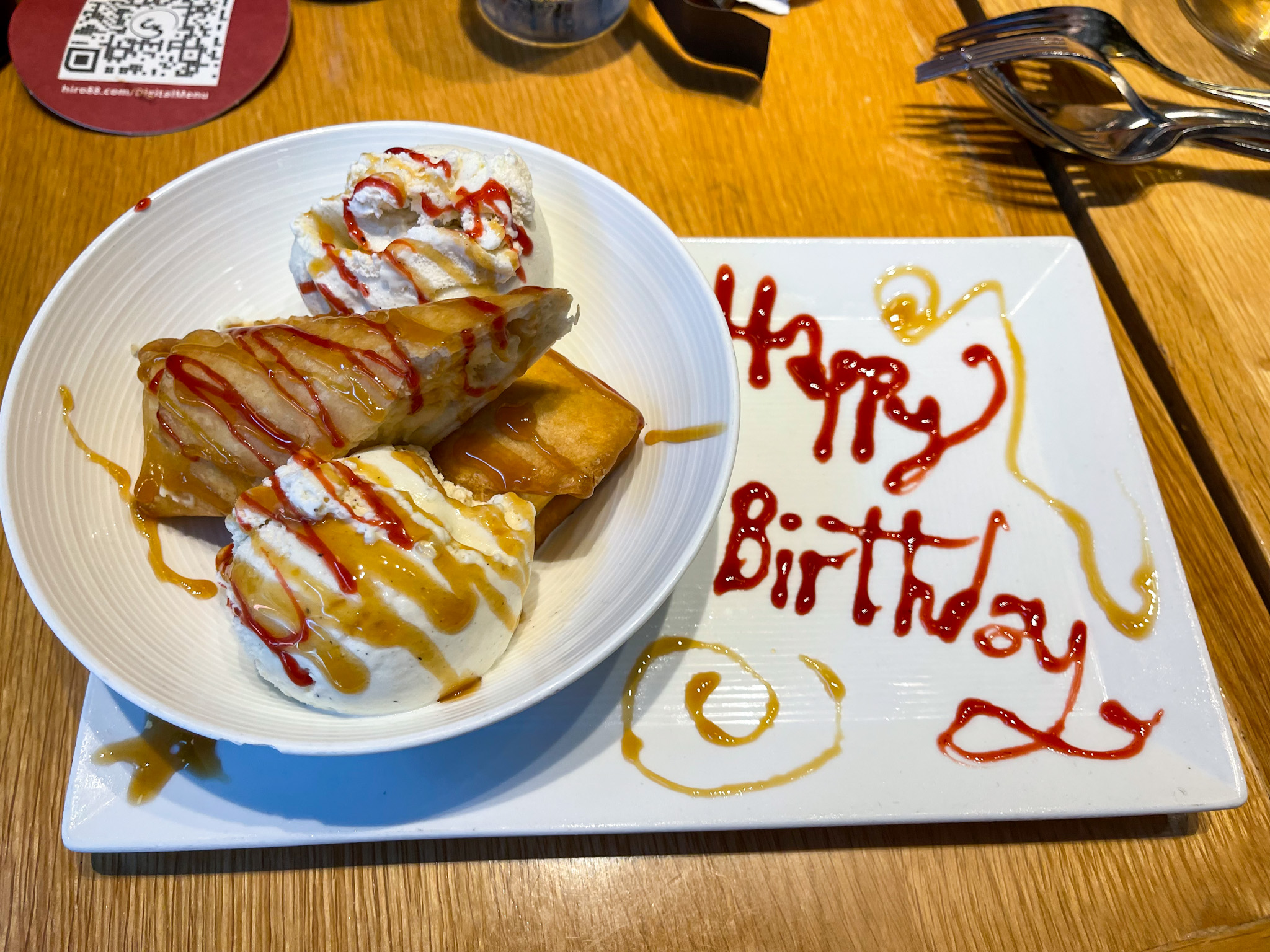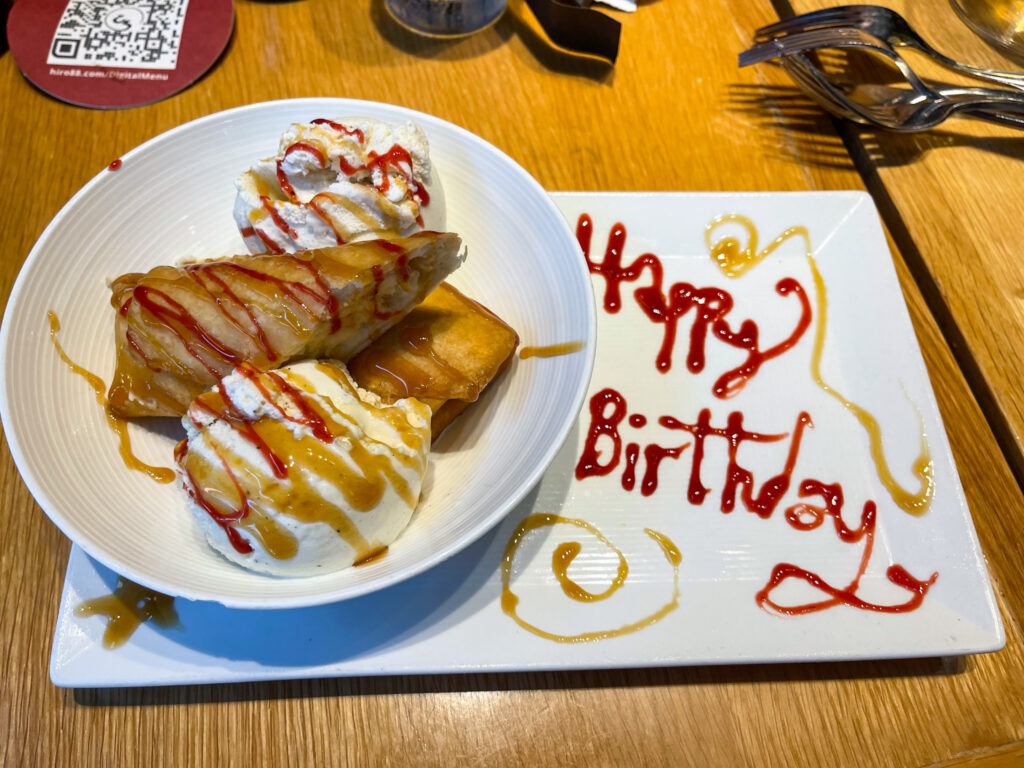 Bailey was taking advantage of all the grandma massages she got while my parents were here 😉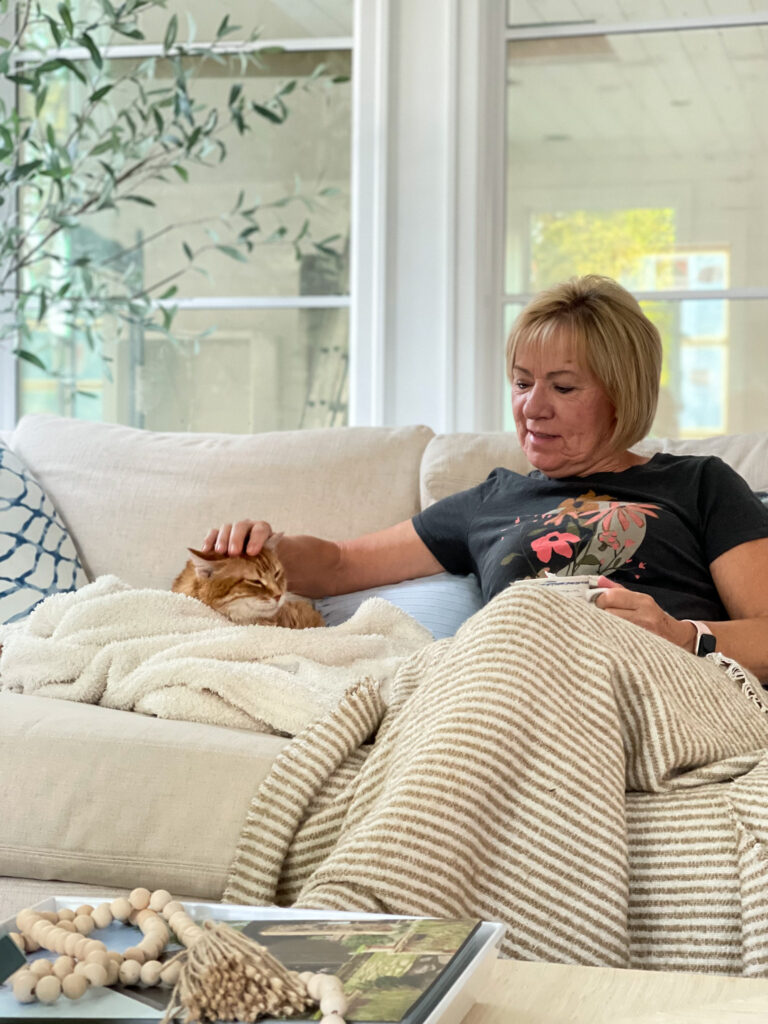 Hawkeye still begs almost daily to go out in the pool house. So, when it's clean enough, we'll let him sit out there for thirty minutes or so (fully supervised since he can't be trusted)! He'll be really excited the day we get our screens installed so he can roam freely!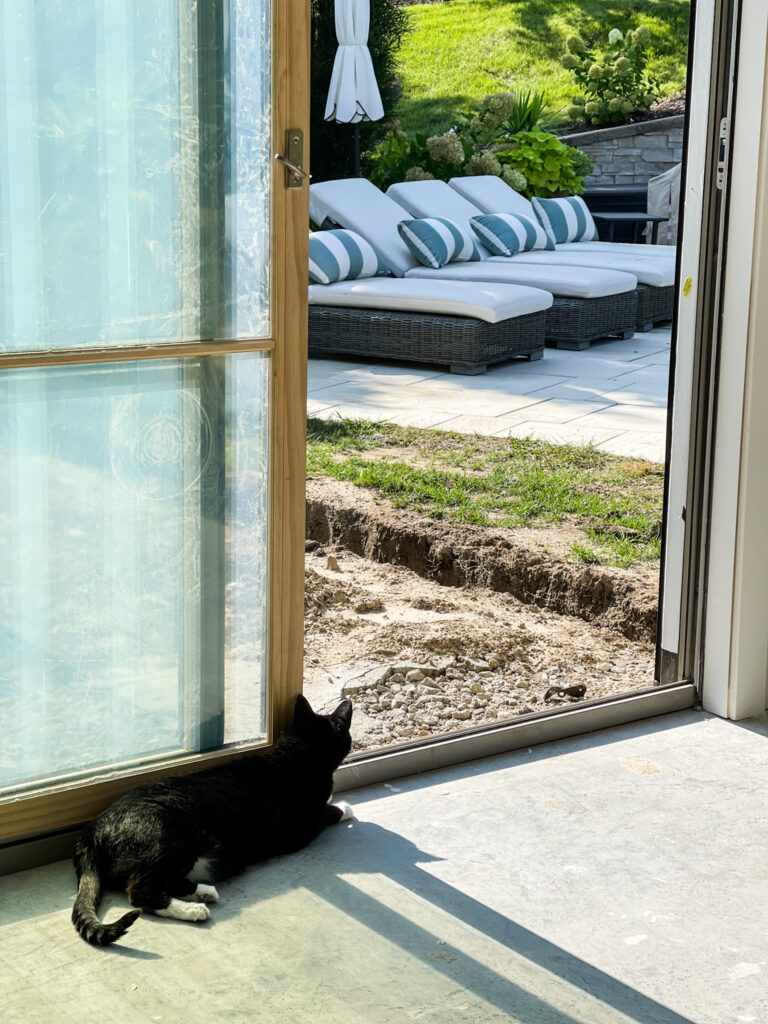 Saturday Kurtis headed to Lincoln for some golf while I worked on the den wall. Once he got back, we jumped in the pool for a few hours. It was in the 90's so it made for some quality pool time, despite the longer shadows that show up in the pool this time of year!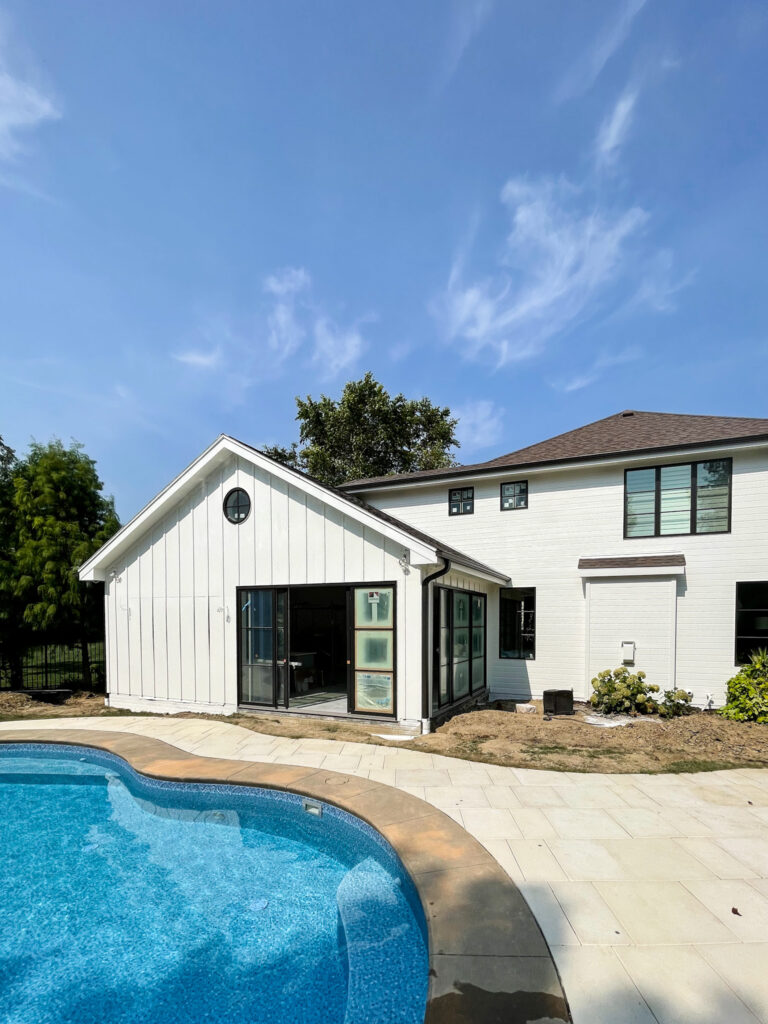 Saturday we headed down to our BFF's house to watch the Iowa/Iowa State game. Our goddaughter's, new word is "very". We brought some dipped cones down to share. After I let Z pick which one she wanted, she ran inside with it (before we opened it) and said "Auntie Sarah, this very makes me happy." It was so dang cute. And yes, it did make her very happy as she ate it out on their deck! I asked her to smile with her cone, and this is what I got. 😉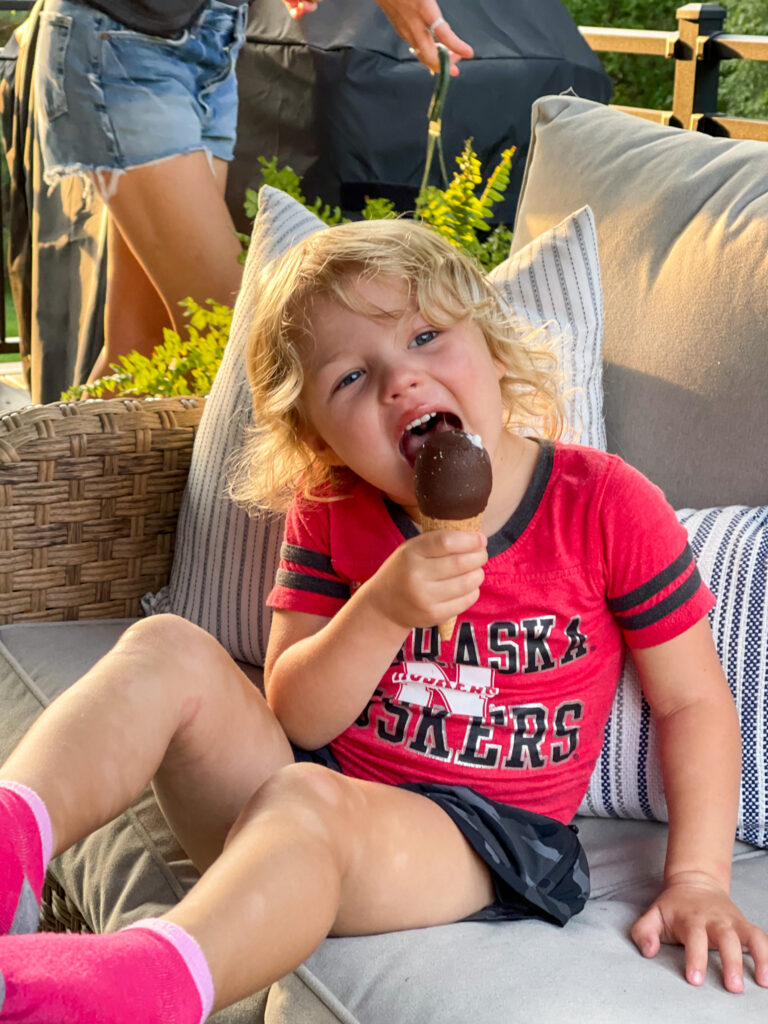 Sunday the weather cooled off pretty dramatically and was overcast most of the day. So, while we didn't get any pool time in, it allowed me to finish painting the den and get something done around the house. Kurtis also worked on repairing the dining light fixture for the pool house. We used this epoxy putty to repair the metal and this clear weld on the broken glass. It seemed to work well, but the smell on both is atrocious!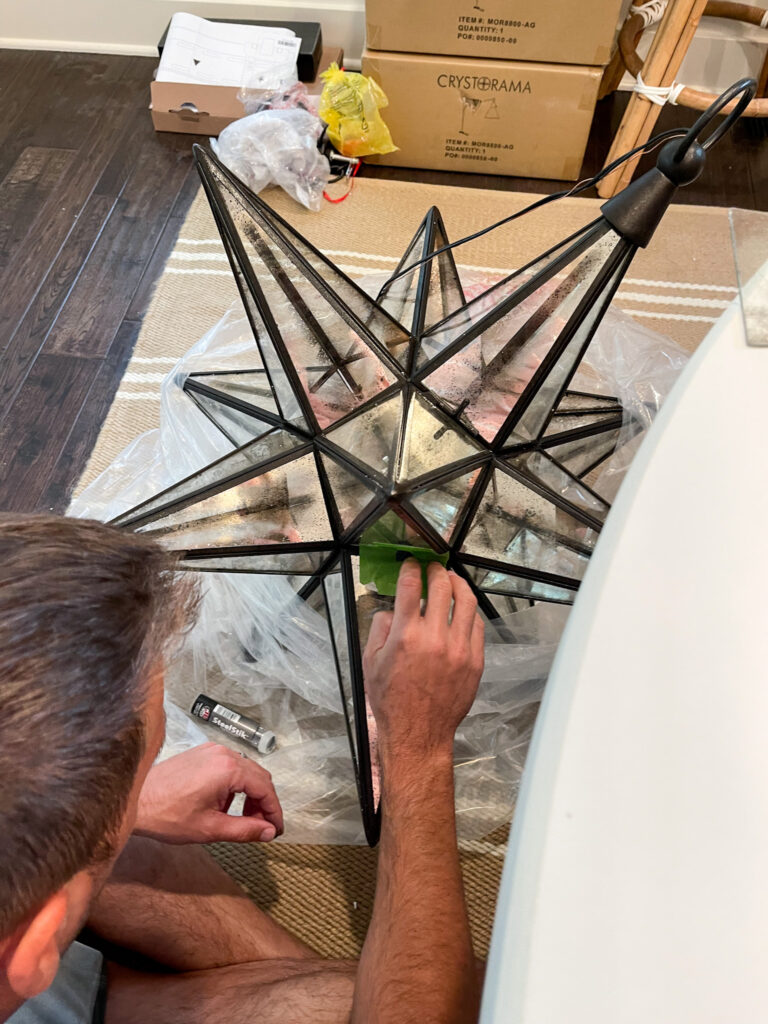 Today's the day we turn in Kurtis' car! If you missed it, we've made the decision to go down to one car now that he's working from home almost exclusively. With the current car shortages, we felt like we got a pretty good deal out of the situation. Looking forward to giving it a try! I also have a post mostly ready for tomorrow to share what we *think* might be the solution to Kurtis' home office setup!
We had to schedule our pool closing (which will be the first week of October) so I'm really hoping we can fake summer until then and have the pool house mostly finished by that date! Fingers crossed!
Recent Buys & Sales
Following are the sales from the weekend that are still going strong.
I hope you all have a great week!
If you would like to follow along on more of my home decor, DIY, lifestyle, travel and other posts, I'd love to have you follow me on any of the following:
Pinterest | Instagram | Facebook | LTK
disclosure: some affiliate links used