Happy Monday! I feel like this particular weekend went by way too fast for some reason. But, we're supposed to have a gorgeous week around here, weather-wise, and I'm excited for the sun to be out! Here's a bit of what we've been up to this past week.
This post contains affiliate links for your shopping convenience. You can read my full disclosure policy here.
Home Projects & Updates
Over at the new build, they started the shiplap in all the common areas! It will eventually all be painted white (we're going with Sherwin Williams Snowbound on the interior).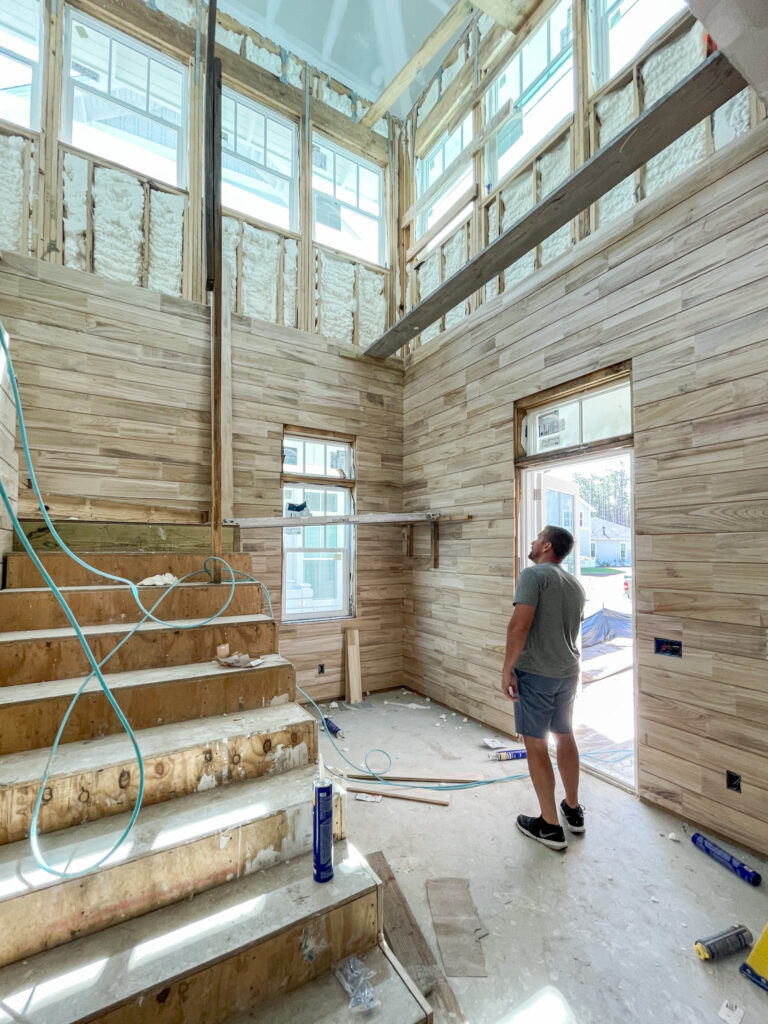 They even started some of the trimwork in some areas. If you look at the image below, you can see it started around the window. The opening to the left is for the fireplace, and the top of the walls will have a simple crown molding.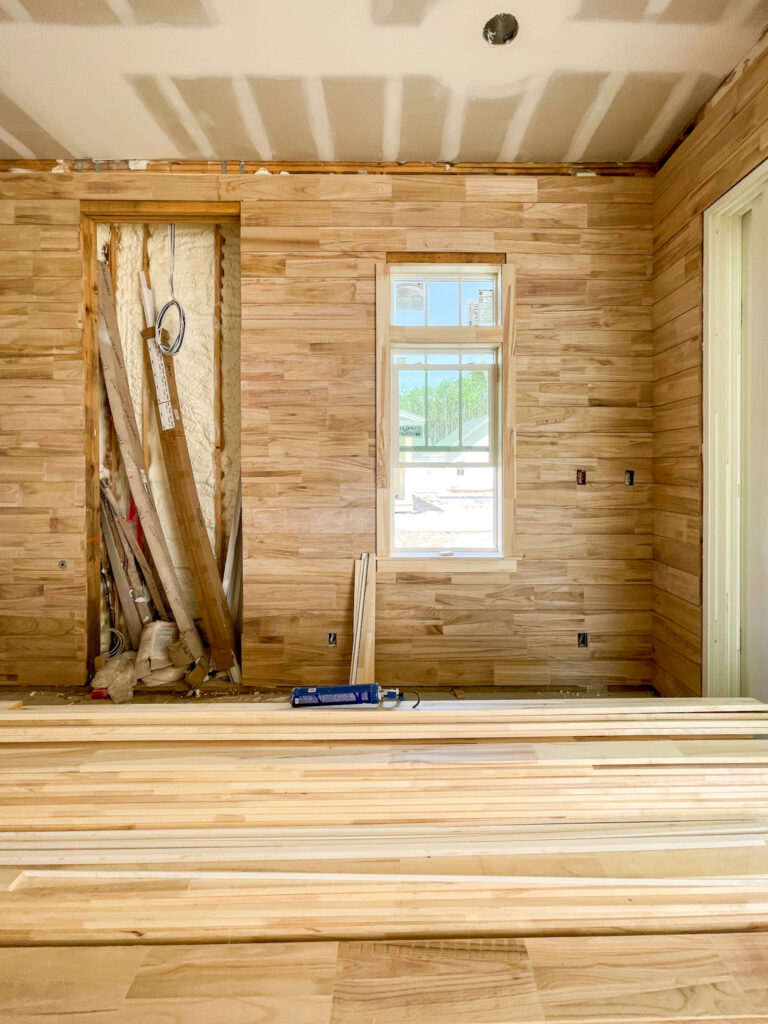 On the exterior, they finished the carriage house railing and trimwork under the stairs. The bottom opening is for the outdoor shower. We're fairly certain it will never get used (maybe it will surprise us?) but it comes standard with all the houses. Everything you see here will be painted Sherwin Williams Greek Villa, our exterior color. I'd love to eventually have a large planter out here with something that would grow along all those horizontal wood slats to keep it all from feeling too white out here. The pool will go in the empty ground space you see below.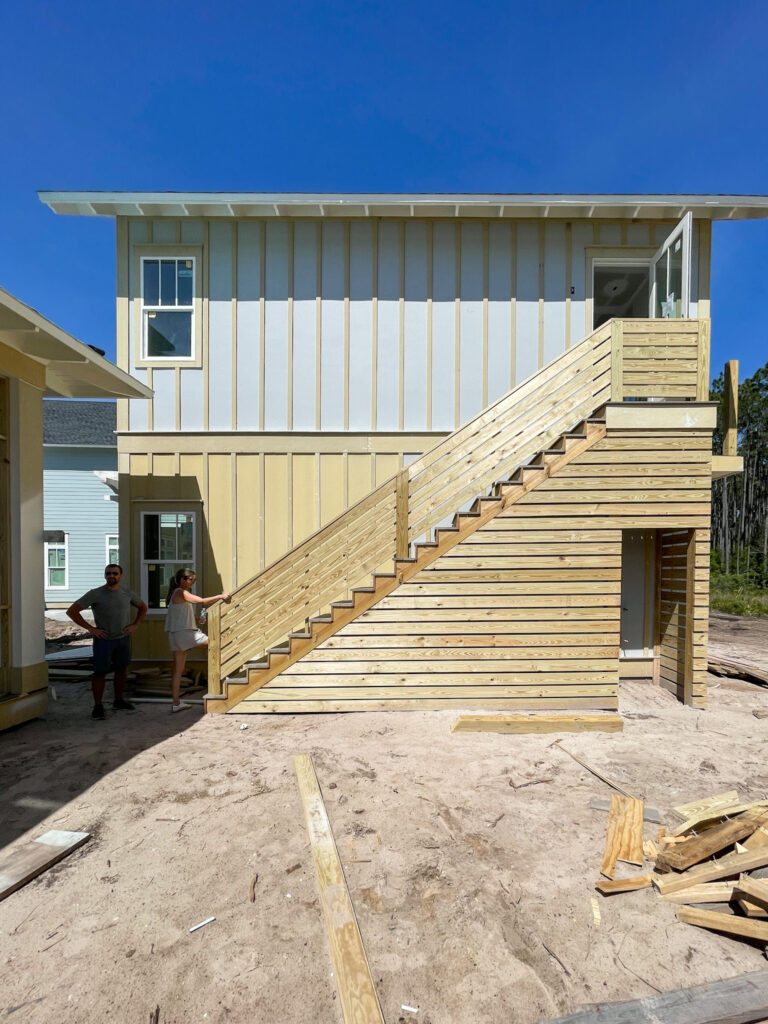 With May quickly approaching, and our house being closer to completion, we're realizing we're going to have to start the whole packing process again here shortly. Not looking foward to it, but definitely looking forward to being in our more permanent home!
Top Sellers Of The Week
Following are the top sellers from last week across all of my channels. Links to each item are below the graphic.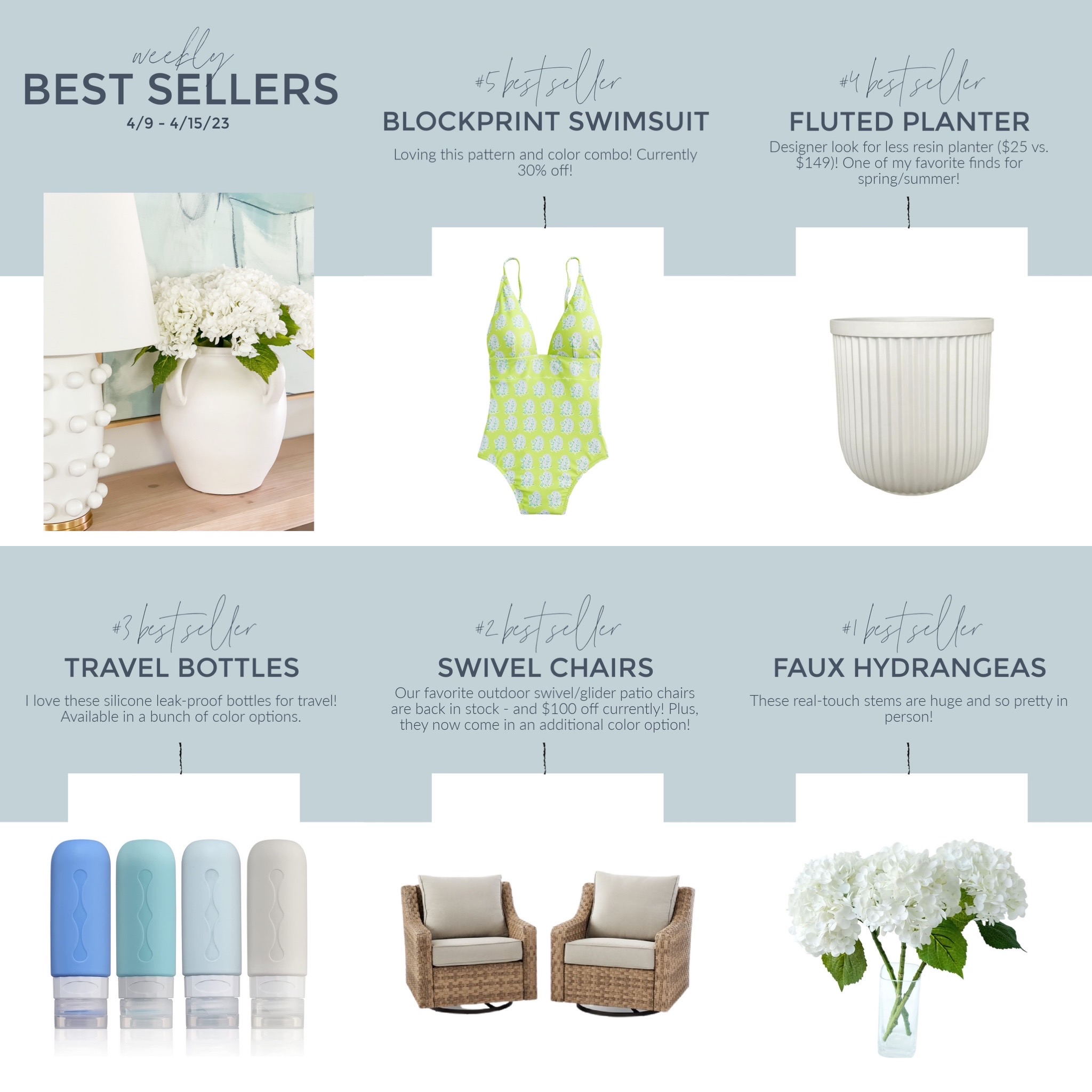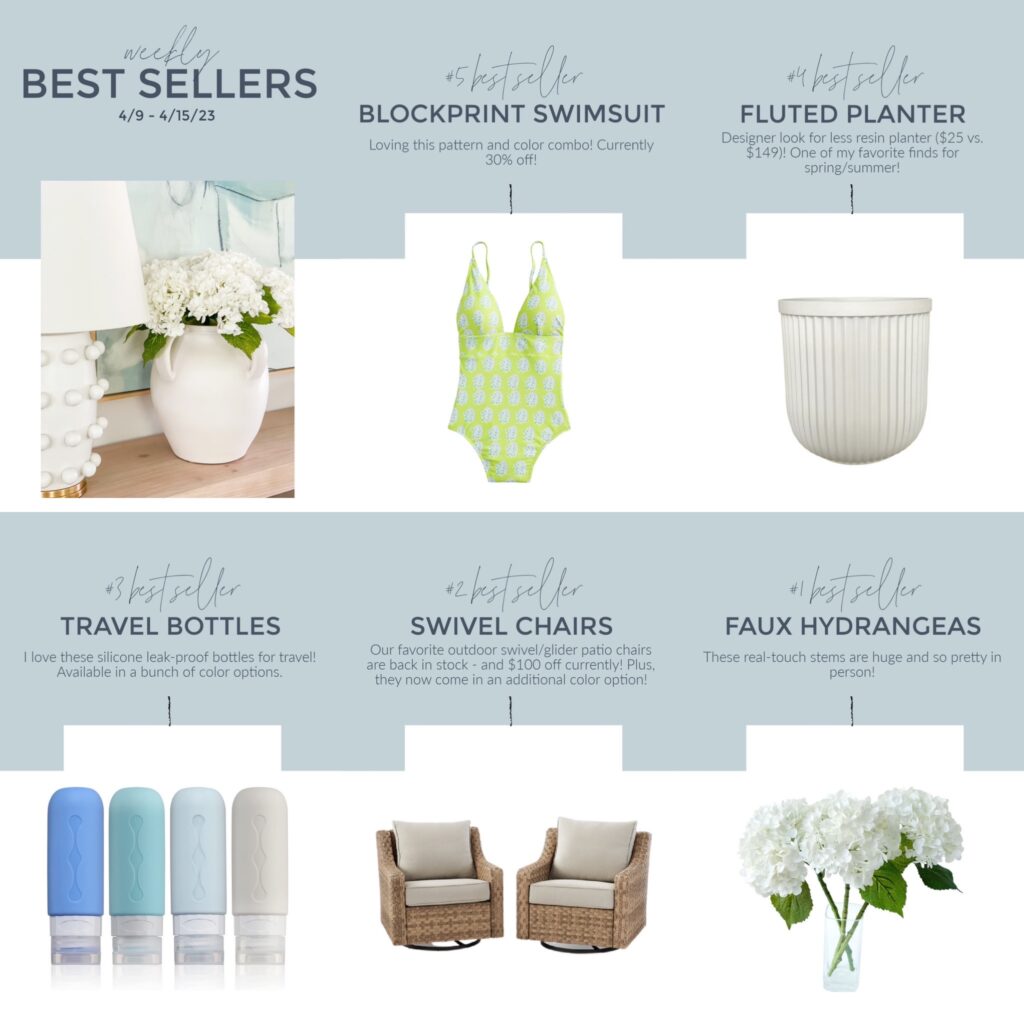 BEST SELLERS (each number is clickable): #5 | #4 | #3 | #2 | #1
In Case You Missed It
Following are the posts I shared over the past two weeks, in case you missed some days!
Following are the most read blog posts of last week (excluding any of the new posts already mentioned above). Many times this includes old posts that are popular on Google or Pinterest.
Around Town & For Fun
I flew home from Omaha on Monday, but Kurtis didn't get home until Wednesday afternoon since he stayed on a few days for work.
Wednesday night, Rachel and I met our friend Amy from The Coastal Oak for dinner. She was in town on vacation with her family all week, so it was fun to catch up with her!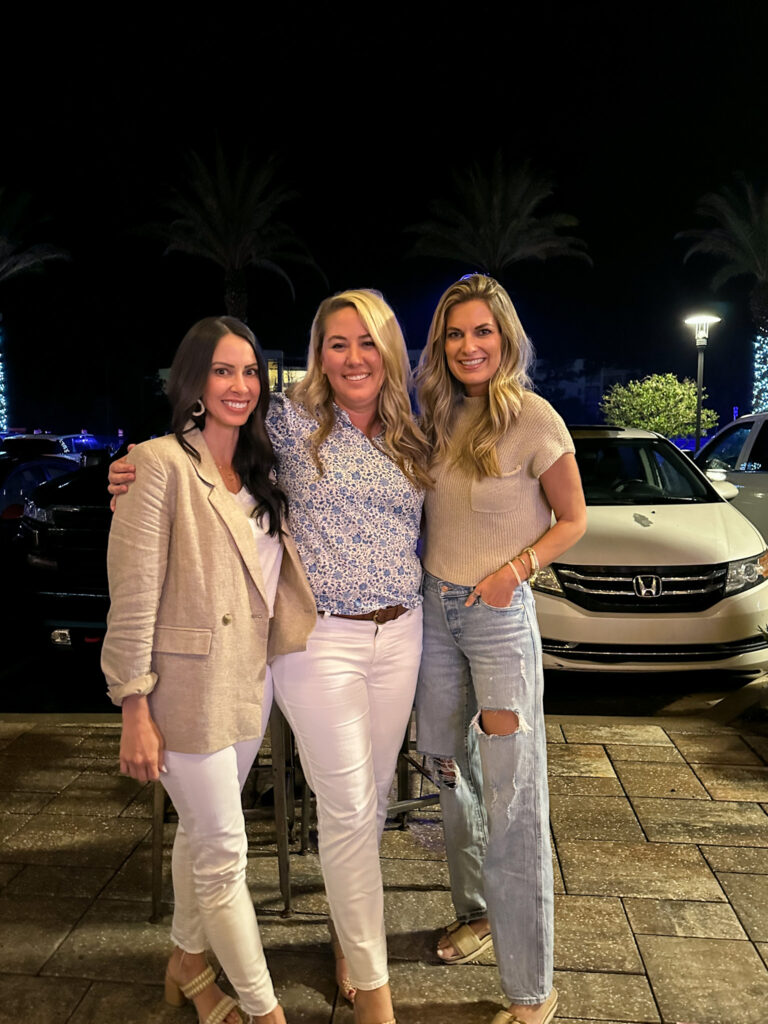 The magnolia trees are blooming all around town and they're so beautiful! They feel like such a southern plant to me and I love them so much. Even their foliage is beautiful!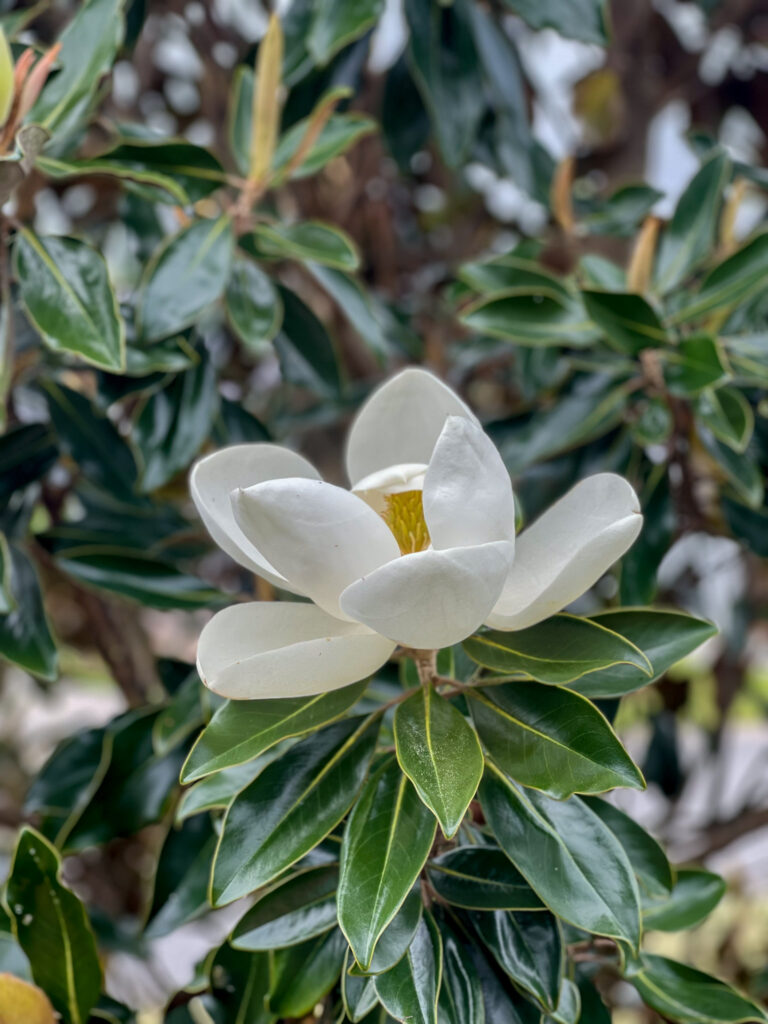 I mentioned a few months back that we made an offer on a commercial building with our friends. For those that are newer here, Kurtis and I own a real estate investment business. We still have rental homes in Omaha, our 30A vacation rental home Hola Beaches, and now we have partnered with our friends, creating a new entity to buy a commercial space on 30A. Our closing was Friday morning and we're excited it's officially "ours"! And we're also excited to have all the paperwork behind us that's required for setting up a new business. I won't miss that!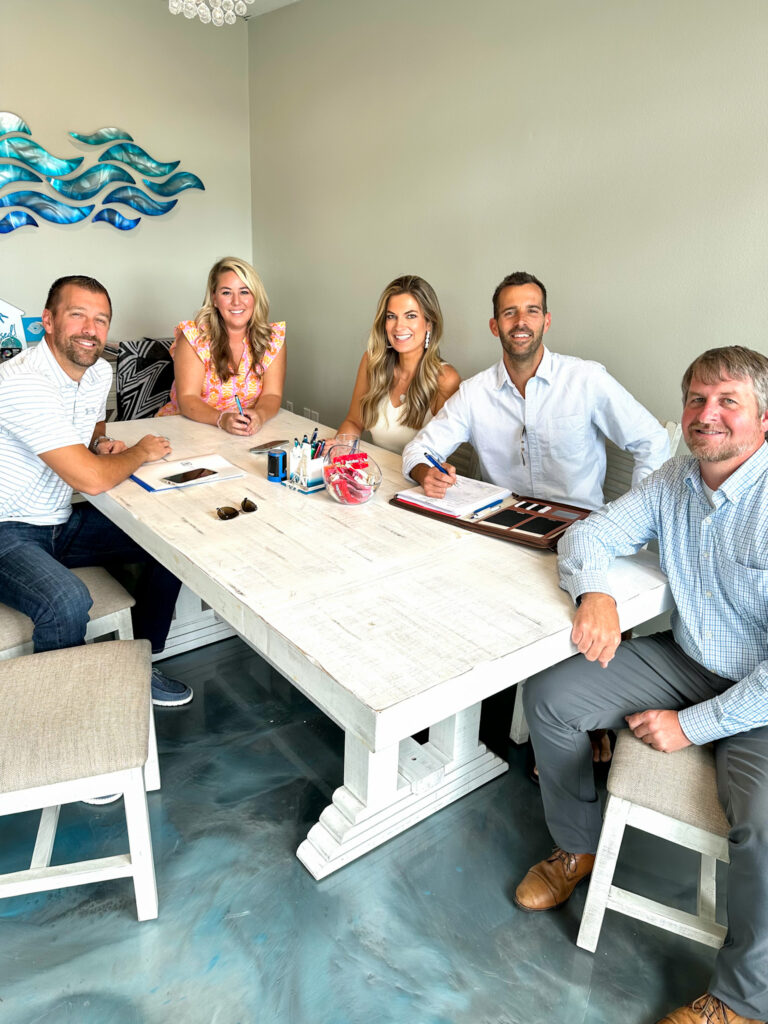 Until we closed, I didn't want to share too much info on the building. But here it is in all its green-roof glory! The location is incredible, right on 30A, in an area that is 95% residential. Rachel owns a private school, Acton Academy of 30A, that will be leasing the whole first floor starting this fall. The upstairs is already divided into a number of office spaces and those tenants will be staying. The left side is actually built-out as an apartment (which has water views!!) but we will be looking for a commercial tenant there and then build-out as needed. Rachel and I had a meeting with an architect at the building on Friday morning so we can start thinking of some more long-term goals and uses. It could use a little curb appeal too, which we'll be working on soon!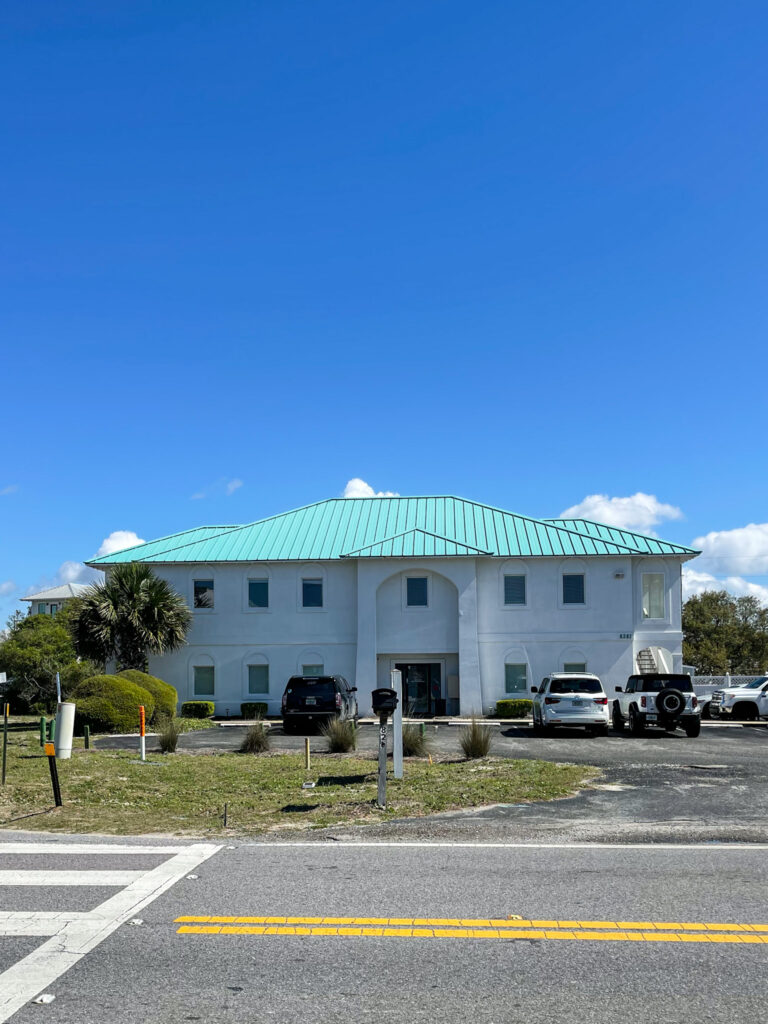 The building is directly across the street from one of the public beach access points. The water has been pretty rough recently with storms and wind, which isn't common. Right as we walked over, the lifeguards changed the flags from double red to red. Still not great, but I'm guessing the water will be much more calm this week! We'll actually be offering an exclusive beach parking spot for Hola Beaches guests at the new building, which will be really nice! This will be especially helpful in the summer months when parking can be a challenge along 30A.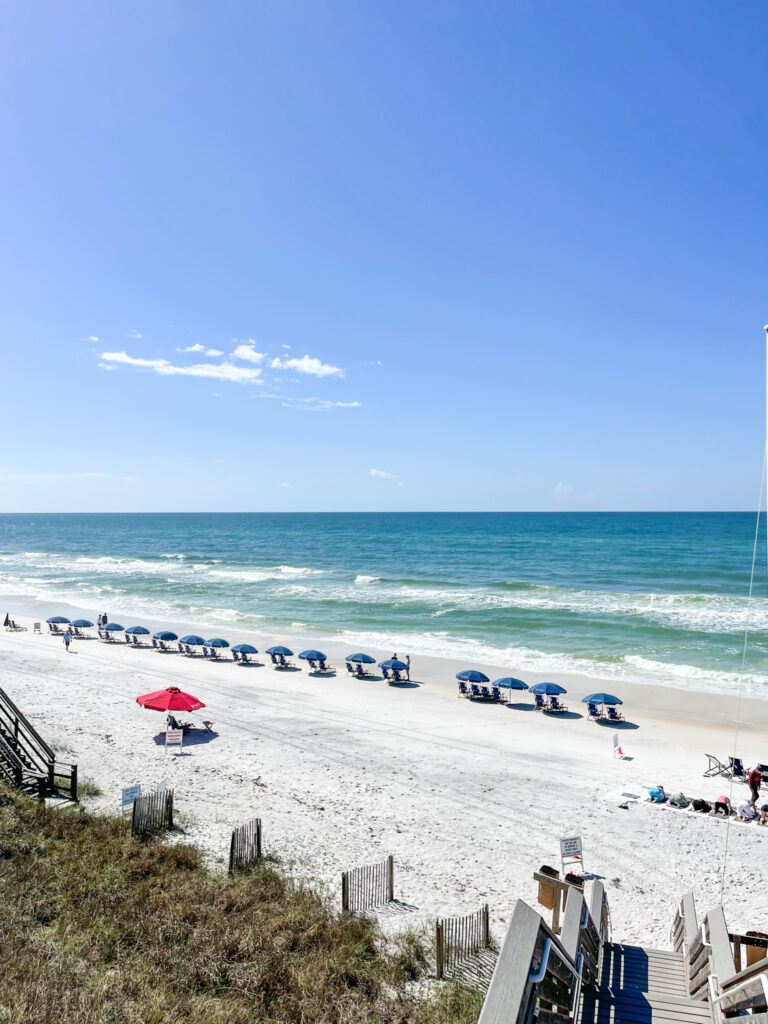 Our beach club opened some new amenities in Camp Creek, so Kurtis and I headed over Friday afternoon after we wrapped up work to check it all out. I was pretty blown away by the landscaping and how mature it all felt even though it's all brand new! It's fun to have something so close to our house now!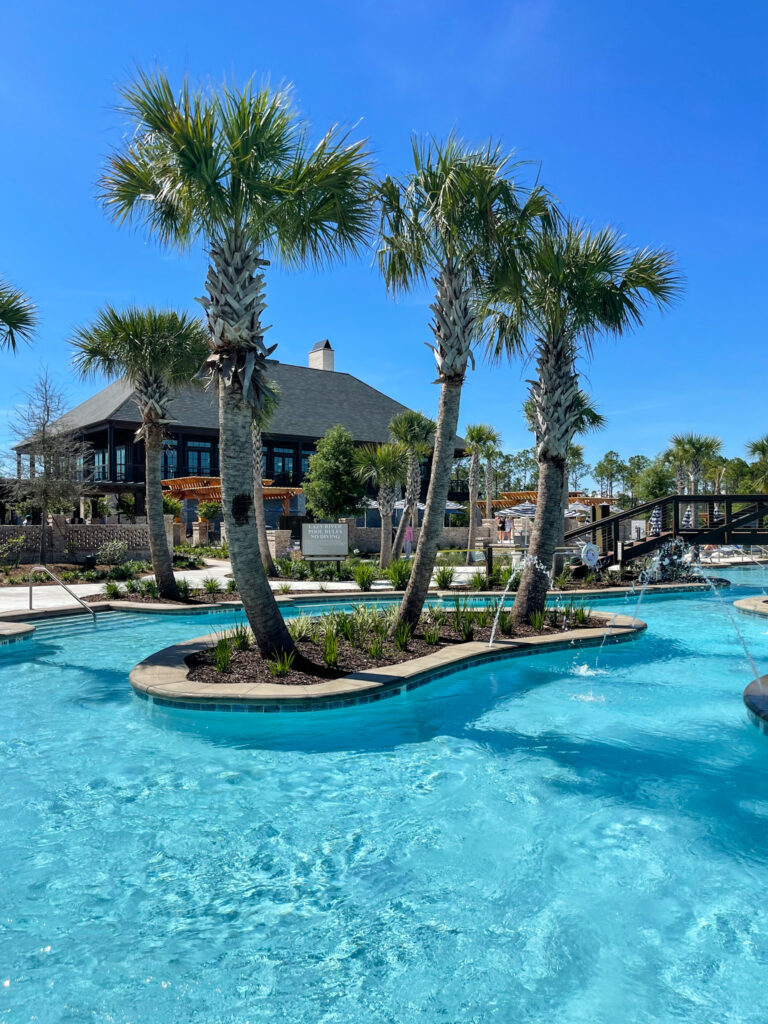 We stayed on for dinner with friends and the sky was stunning! That building in the background will eventually be a boutique hotel. There are very few hotels along 30A (hence all the rentals like Hola Beaches) so it will be a nice addition.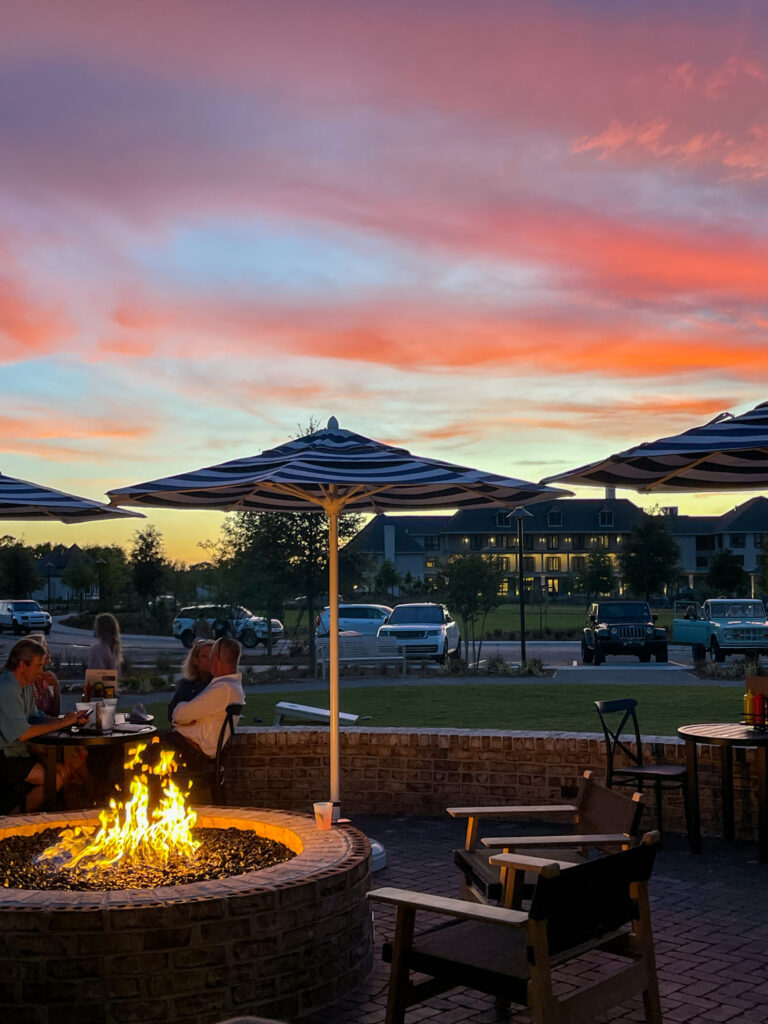 Saturday we had plans for a bingo night, but we had some severe weather and tornado warnings. Bingo was cancelled, so we took the opportunity to just veg out at home, which hasn't happened in awhile!
Sunday, we tried a church in Panama City Beach, and really enjoyed it. We hit up Walmart afterwards for some groceries and more plants for me. I'm planning to get our front porch planter completed this week. Kurtis had lunch with a co-worker that was in town so I took the opportunity to prepare for more guests this week. It's starting to feel like someone we know is always visiting, which has been a lot of fun!
There were such beautiful skies last night when we left dinner at Amigos! I always love the silhouette of palm trees against a pretty sunset!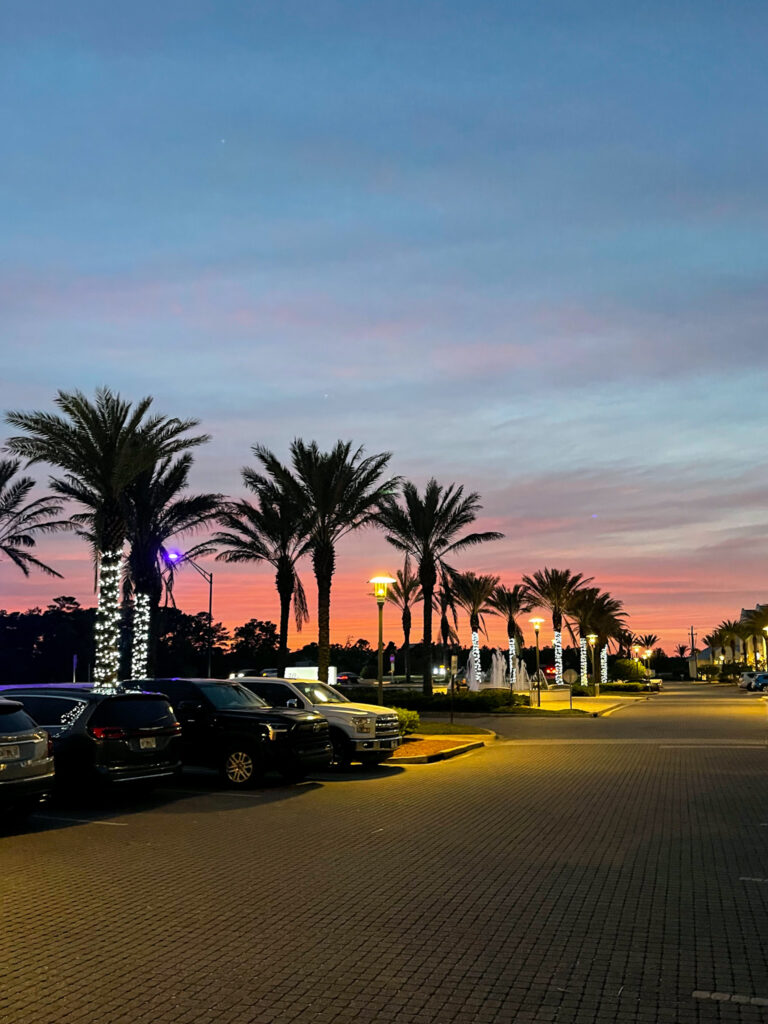 My parents and brother and sister-in-law are flying in for a family friend wedding this weekend in Navarre. So we'll spend some of their time here along 30A and then some of the time in Navarre (which we've never been to)! It will be fun showing them around our new town!
Recent Buys & Sales
Following are some sales from the weekend that have carried over and are still going strong! You can see my top picks here.
I hope you all have a great week!
If you would like to follow along on more of my home decor, DIY, lifestyle, travel and other posts, I'd love to have you follow me on any of the below channels: