Good morning! I hope you all had a wonderful weekend! I still can't believe Christmas is already this week. It feels as if we should still be in September! Here's a bit of what we've been up to over the past week.
This post contains affiliate links for your shopping convenience. You can read my full disclosure policy here.
Home Projects & Updates
We got a second story at the new build over the past week or two! Still no stairs to get up there, but things are definitely moving forward! They've also started to add all the support for the large front and back porches. As of last week, we were told we can tentatively expect to move in by late next summer!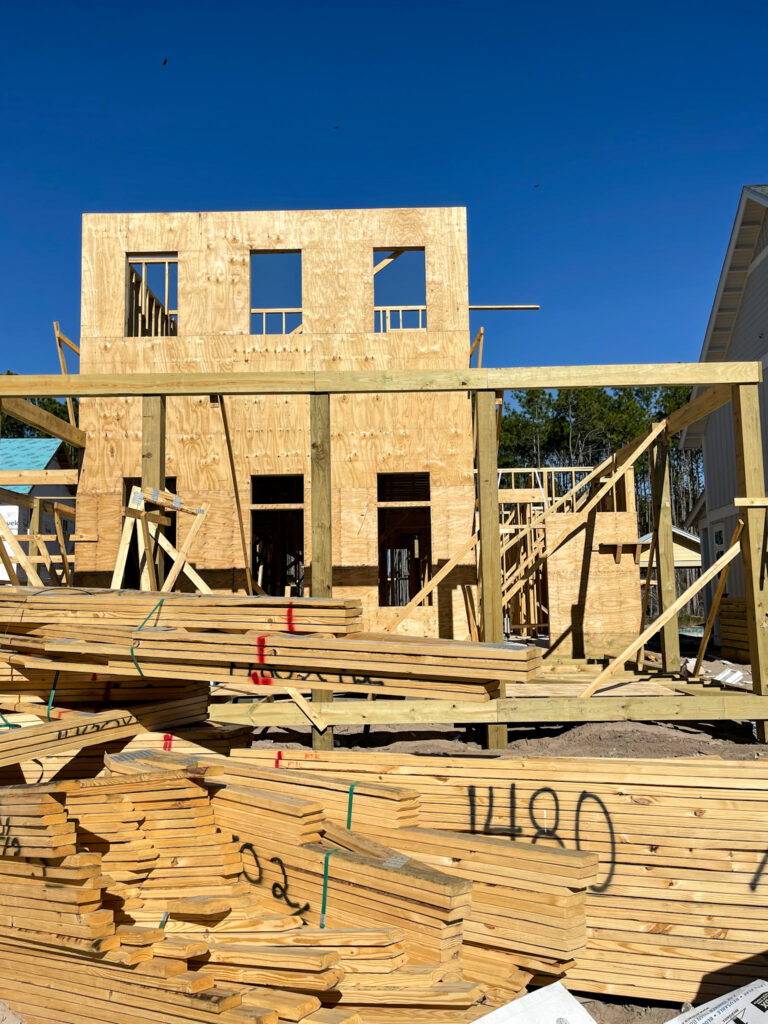 I'm still hoping to publish a Christmas home tour sometime this week! The house has been about 70% of the way decorated for at least a month, but I still had a few finishing touches to complete. At this point, many items are getting a velvet bow and I'm calling it a day 😉 But, it very well may be our only Christmas in this house, so I definitely want some photos to document our time here!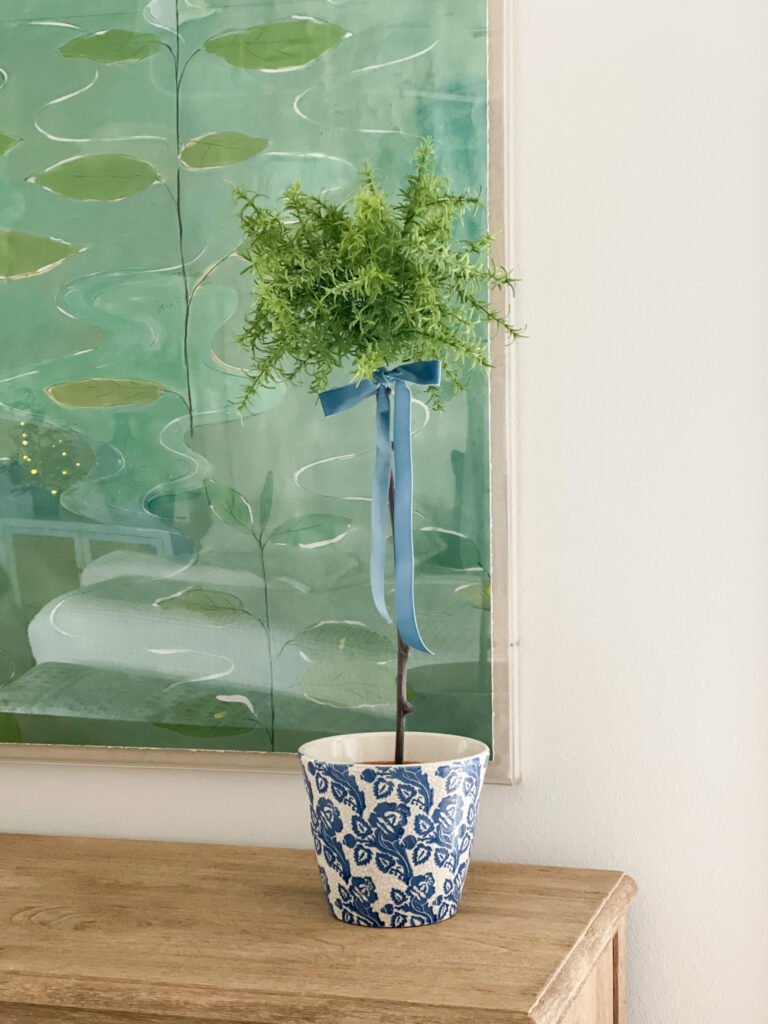 SOURCES: Topiary | Blue & White Pot | Velvet Ribbon | Art | Dresser | Mini Lit Tree (in reflection)
Over the weekend, I also spent a lot of time working on some design plans for the new build! We've had so much going on these past few months with the move, unpacking, and visitors that I really hadn't had a chance to work on them. After the first of the year, I have a lot of new ideas and inspiration coming your way! I appreciate you bearing with me during such a crazy year!
Top Sellers Of The Week
Following are the top sellers from last week across all of my channels. Links to each item are below the graphic.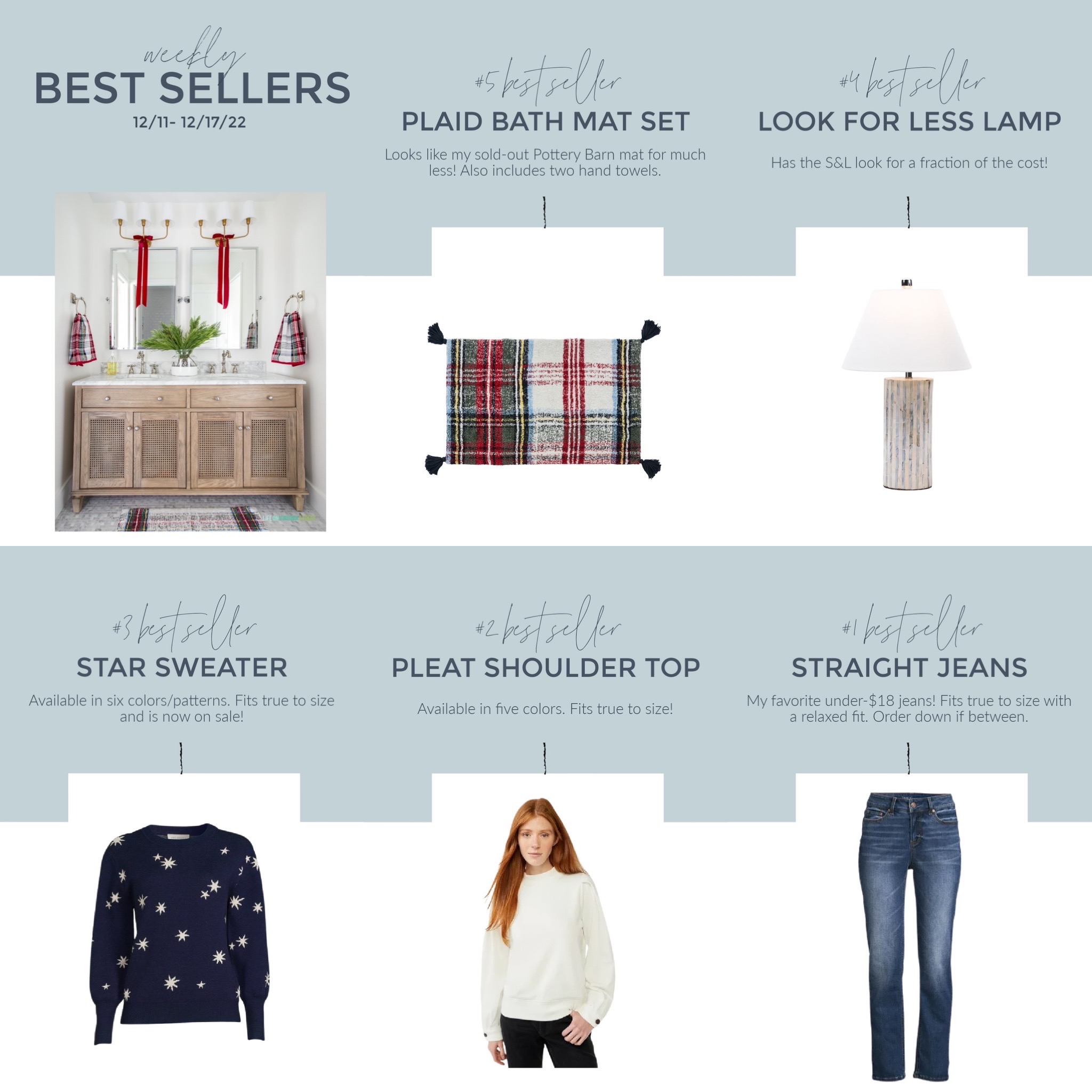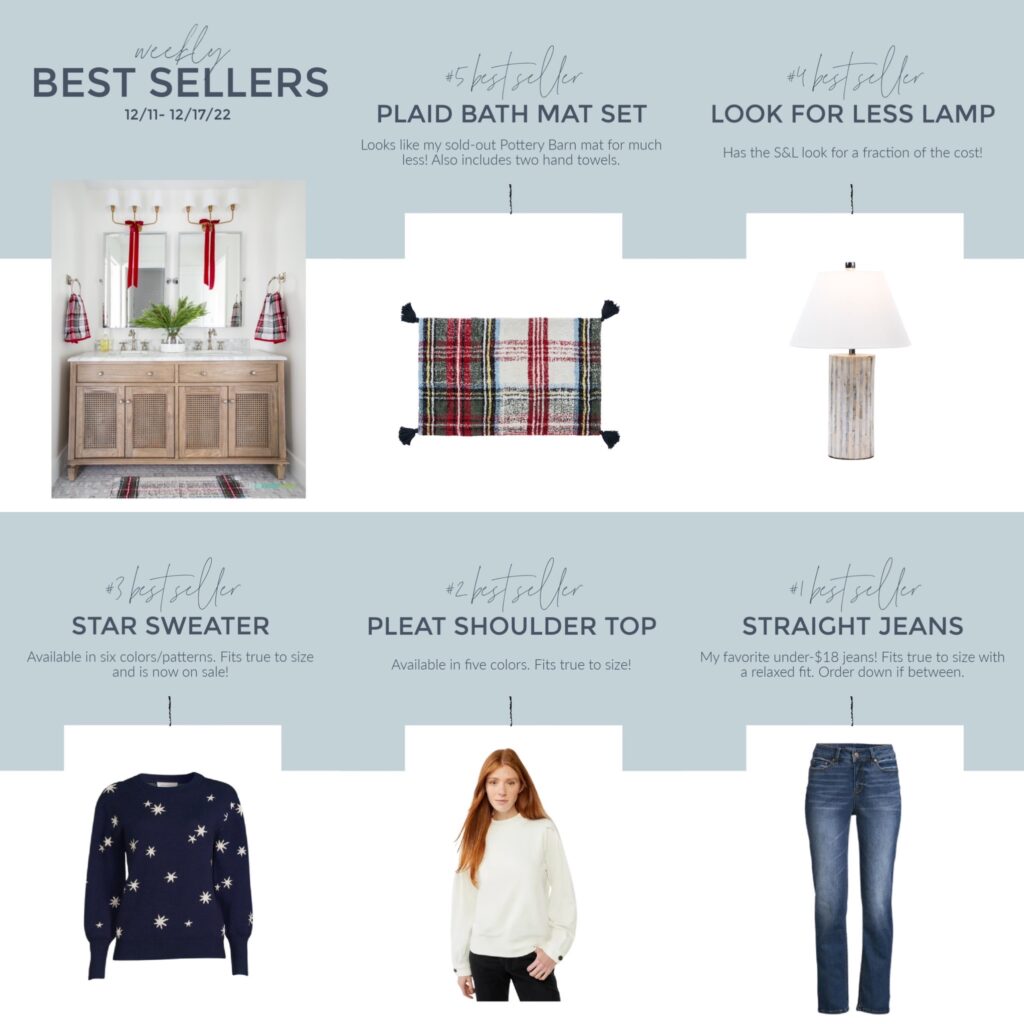 BEST SELLERS (each number is clickable): #5 | #4 | #3 | #2 | #1
In Case You Missed It
Following are the posts I shared over the past two weeks, in case you missed some days!
Following are the most read blog posts of last week (excluding any of the new posts already mentioned above). Many times this includes old posts that are popular on Google or Pinterest.
Around Town & For Fun
As I mentioned in last week's Weekend Recap, Kurtis' parents and sister and brother-in-law came into town last Saturday. They were then here all week until Friday. We continued to play tourists with them for much of the week and had a lot of fun!
We headed to the beach three different afternoons to enjoy the magic hour around sunset! Here's Kurtis and his cute parents on the warmest day we headed down to the beach. They couldn't resist dipping their toes in the water.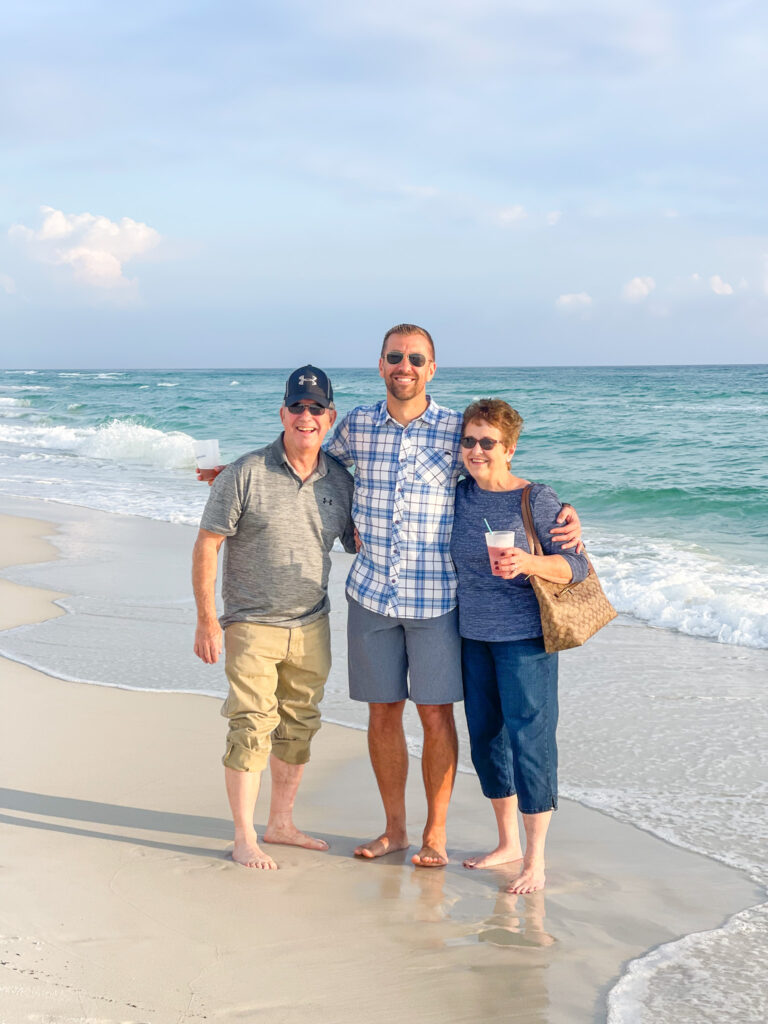 We love that each and every sunset is such a unique experience!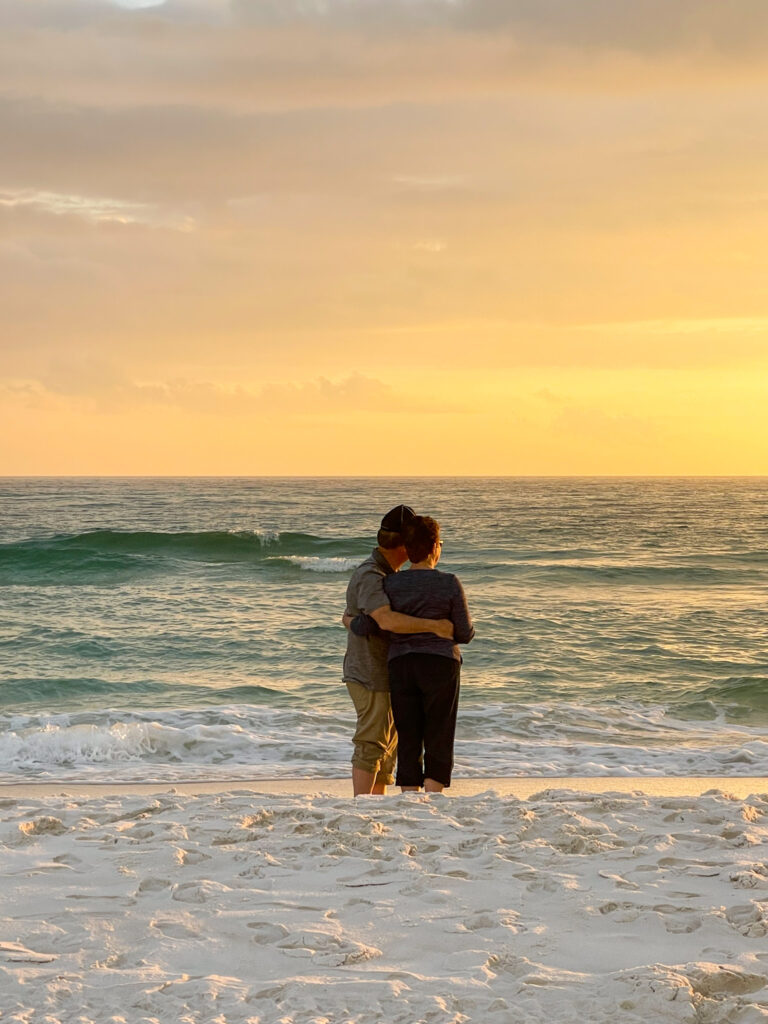 They honestly look fake most days!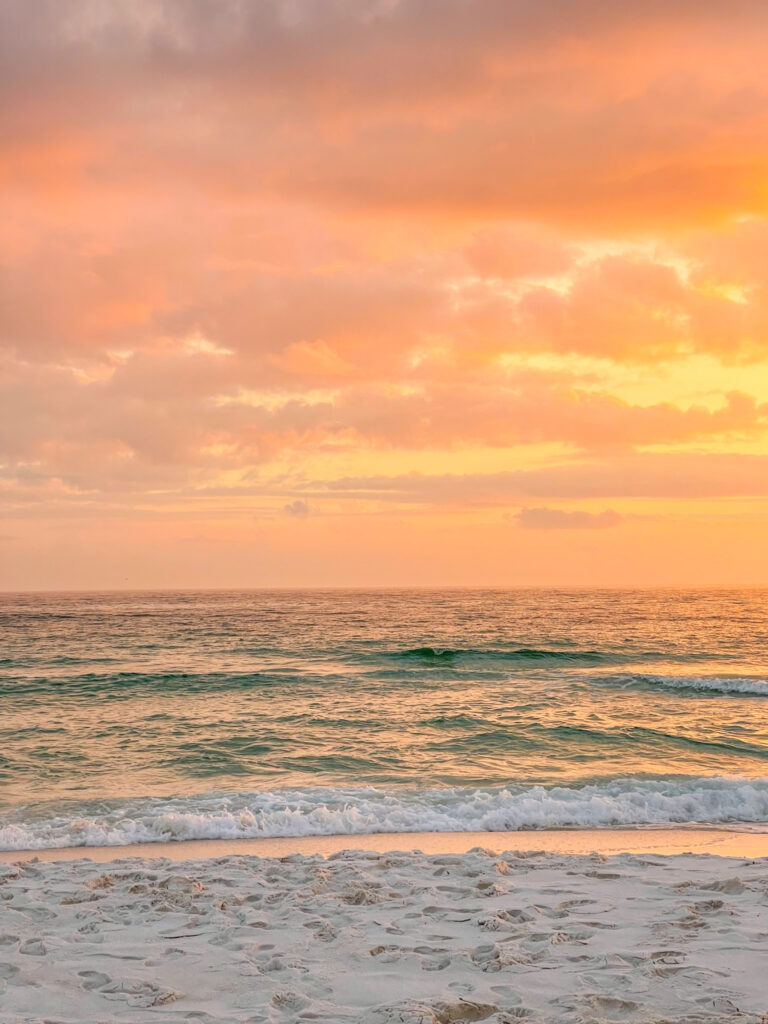 We also went to the pier in Panama City Beach to walk out over the water. The weather wasn't ideal, but we got to see a shark some fishermen caught and released, lots of pelicans, and some dolphins playing in the gulf! Even when it's cold and windy, the colors of the water are stunning!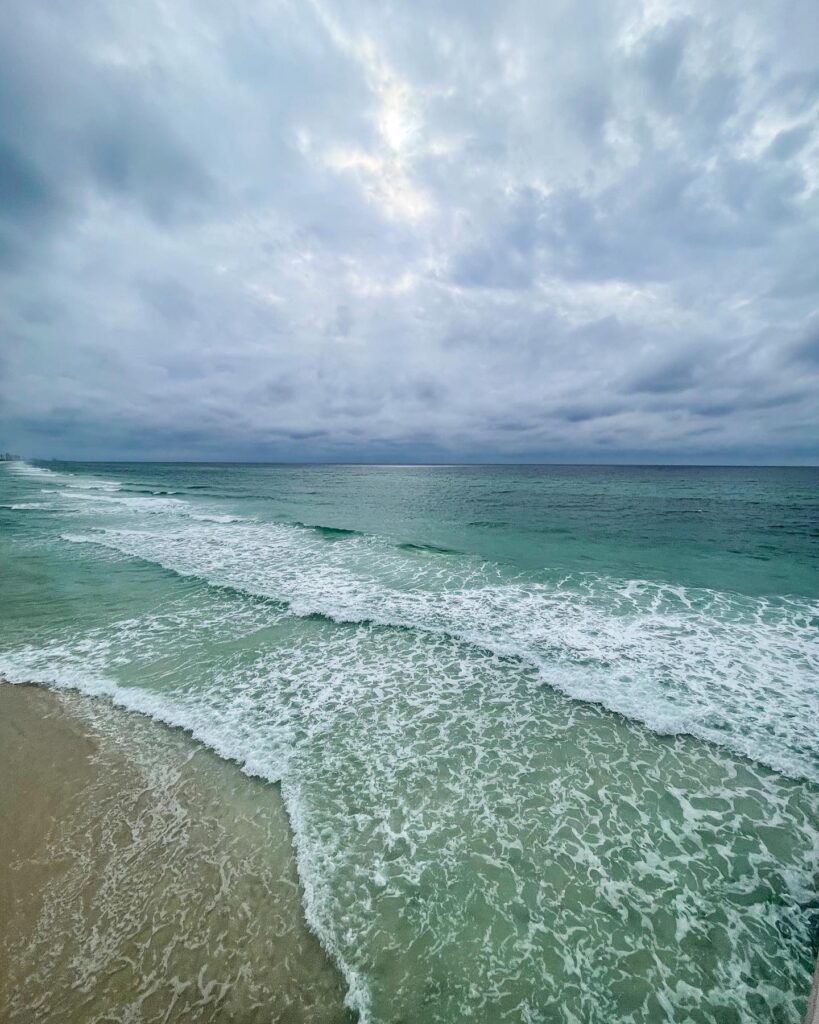 We headed to The Hub (now called The Big Chill) right where Hola Beaches is located, and played Bingo one night. Three out of the six of us won a game, which came with a $10 gift card. This meant a lot of ice cream during their stay. Kurtis did a happy dance over that when he was the first to win at our table!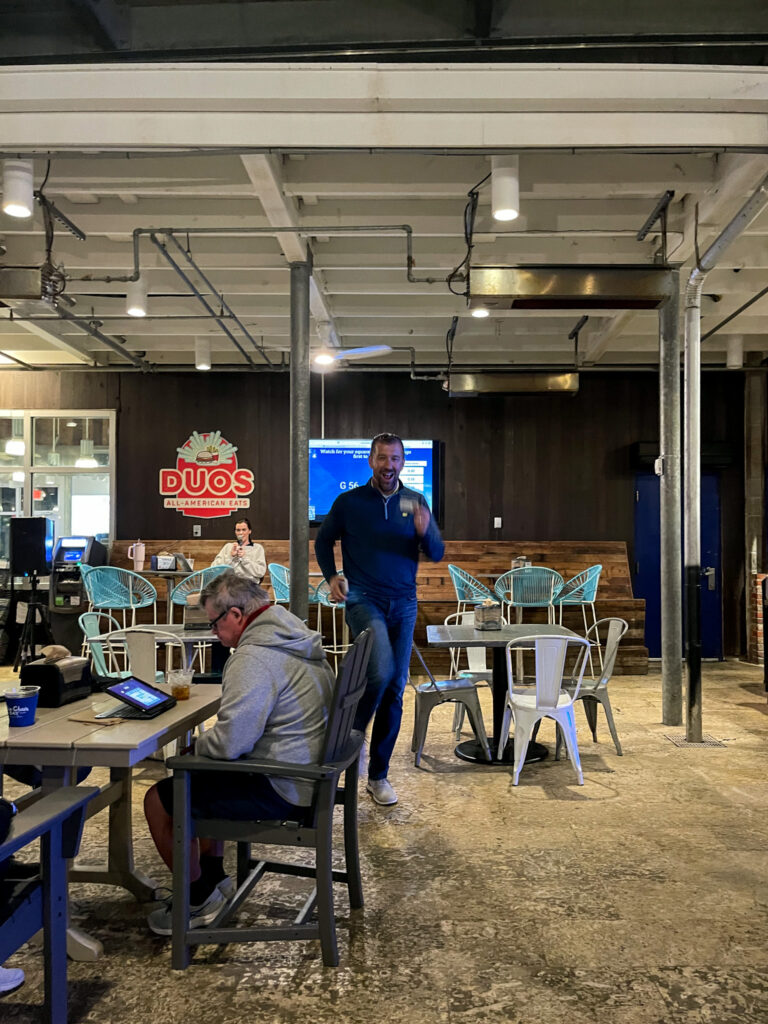 I also put our guests to work one morning at Hola Beaches (where they stayed during their visit). My father-in-law is an expert electrician, so he swapped out the ceiling fan that Kurtis and I tried back in March. It's a smart fan (not my intent when I bought it), so it had a lot more components than a traditional fan. Here they are removing the old one (that had cherry-colored faux wood blades).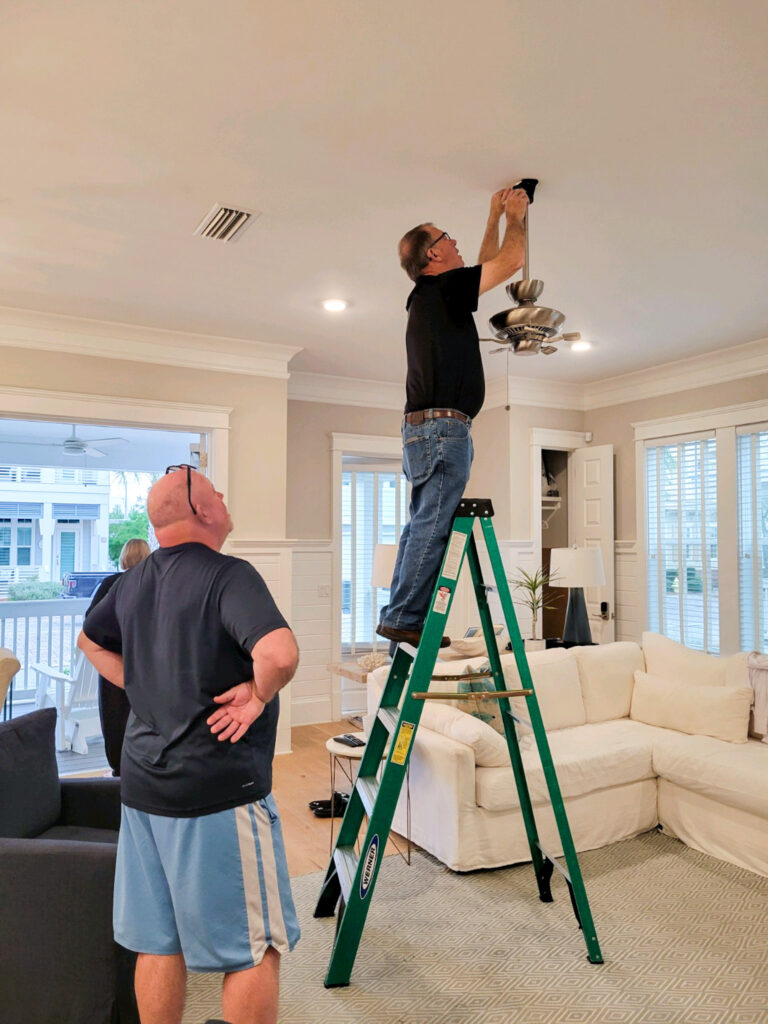 Not the best pic I've ever taken, but the new one is so much more streamlined and chic! Amazon is saying this fan is the one I bought, so either it's sold out on that listing, or they're clearly confused.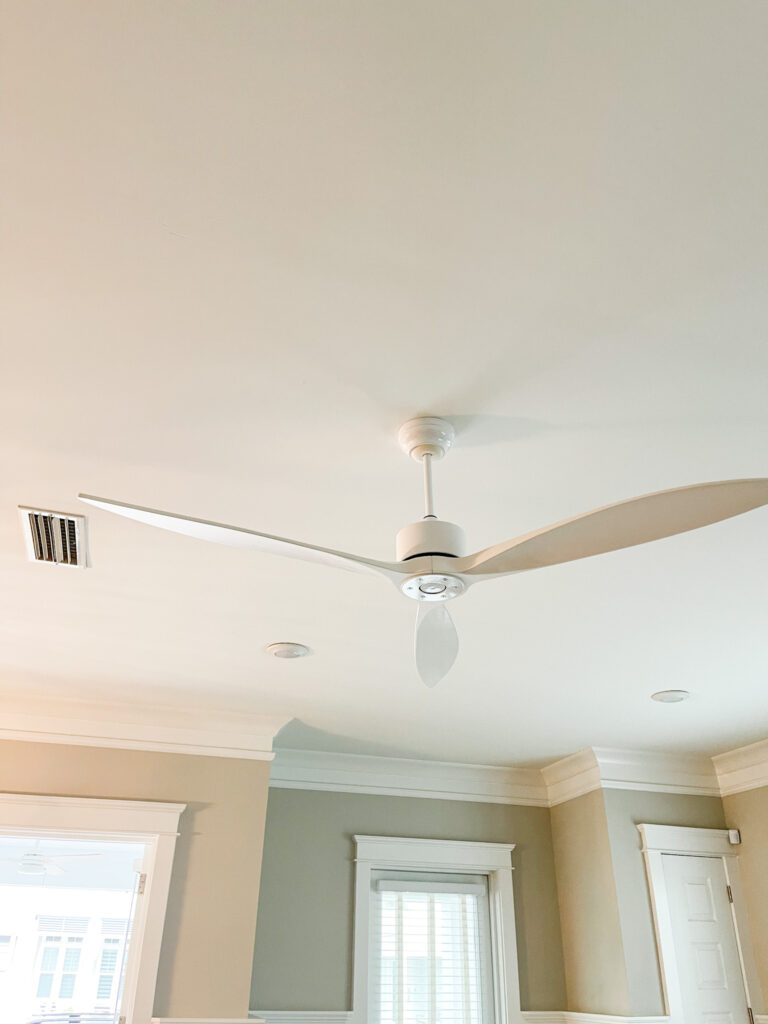 We ended their trip with another sunset and then a pizza dinner at Bruno's. It was so fun to have them all here for the week, and we already miss them!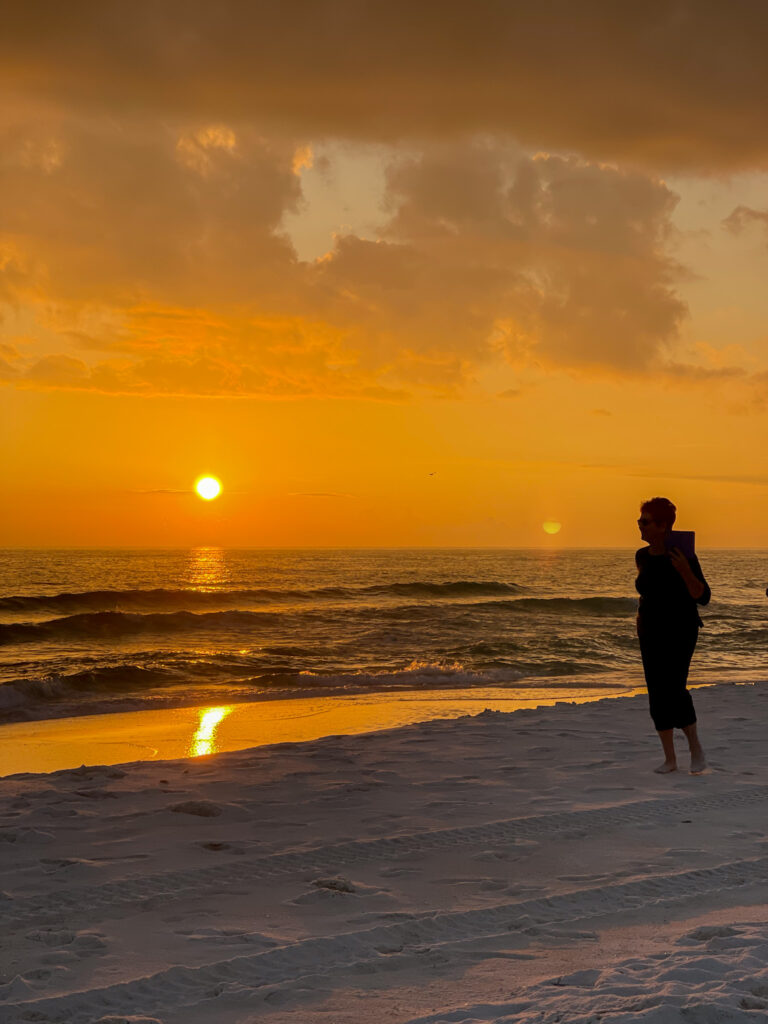 These past few weeks, we've probably spent the most extended period of time away from the cats since prior to the pandemic. They're used to us being home so much more in the day and are constantly our little shadows! Clearly they haven't been too impacted by it though 😉 Bailey got her first haircut since we moved to Florida so she's looking a little blonde on her back half. The catio continues to be their favorite part of moving!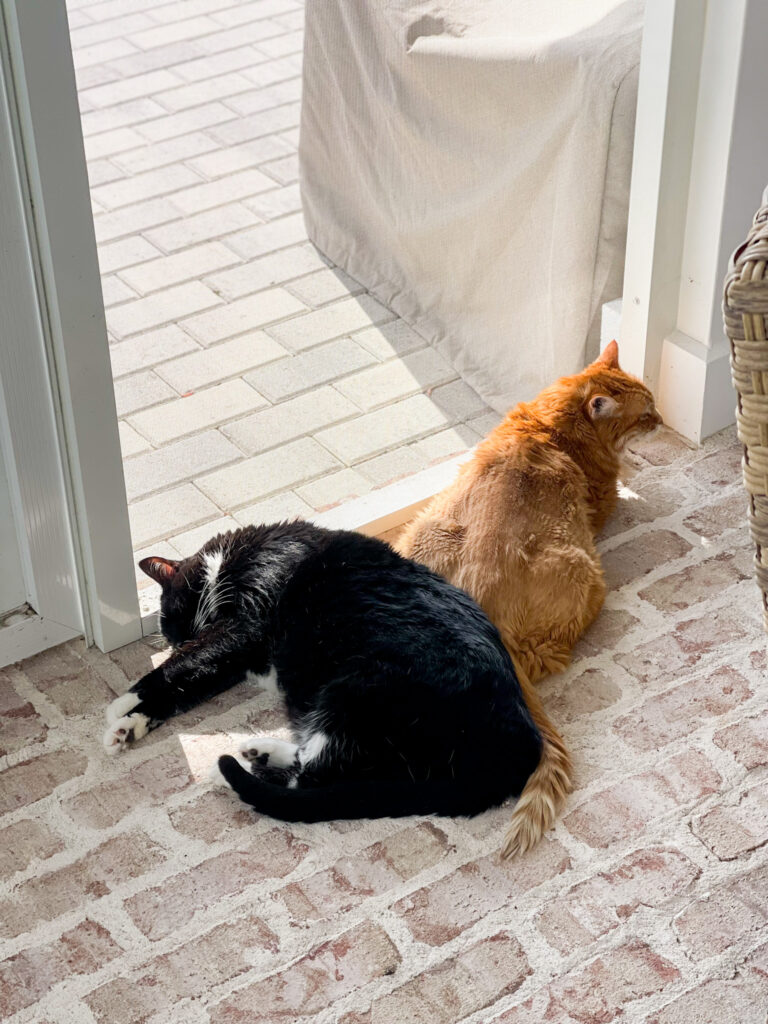 Here's Henley the same day, looking every bit the kitten despite her 14 years!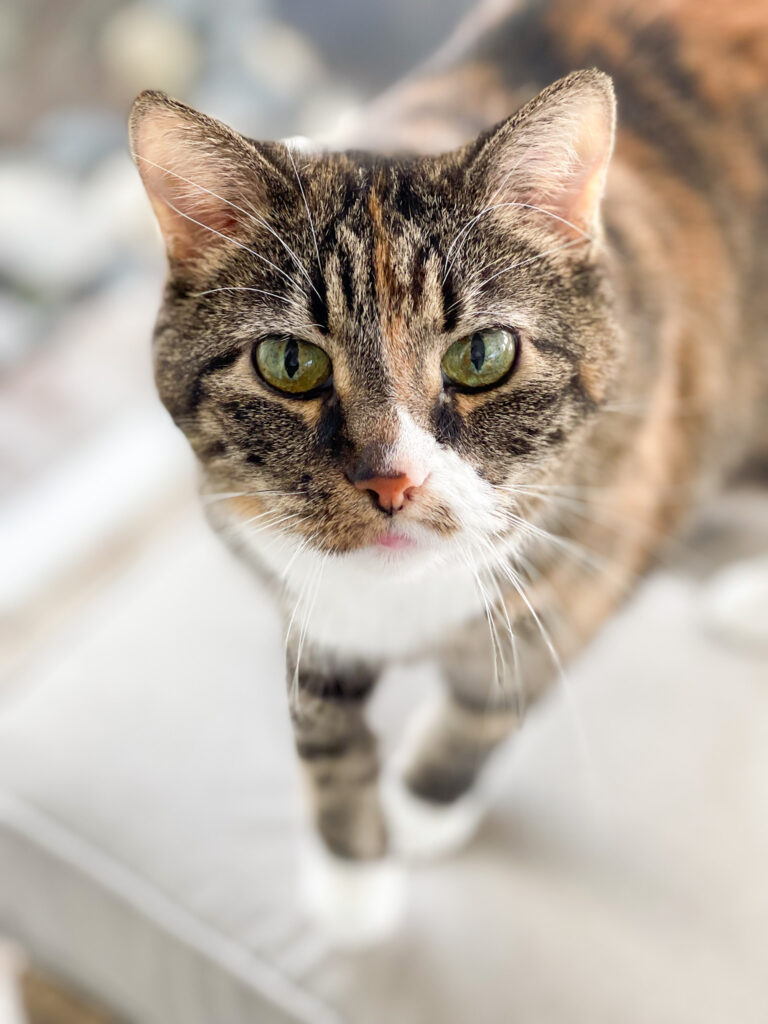 Saturday night, we went to our friends Chris and Rachel's house and ordered in Italian food. It's crazy because it seems like we saw them much more regularly when we still lived in Omaha and would visit here frequently! It was great to carve out some time with them now that things are slowing down a bit for us. Rachel and I worked on some "art" for her friend Brittany's vacation house that Rachel is helping to renovate. Needless to say, I'm not sure she'll actually be hanging any of our art. Ha! But we sure did have some fun and a lot of laughs.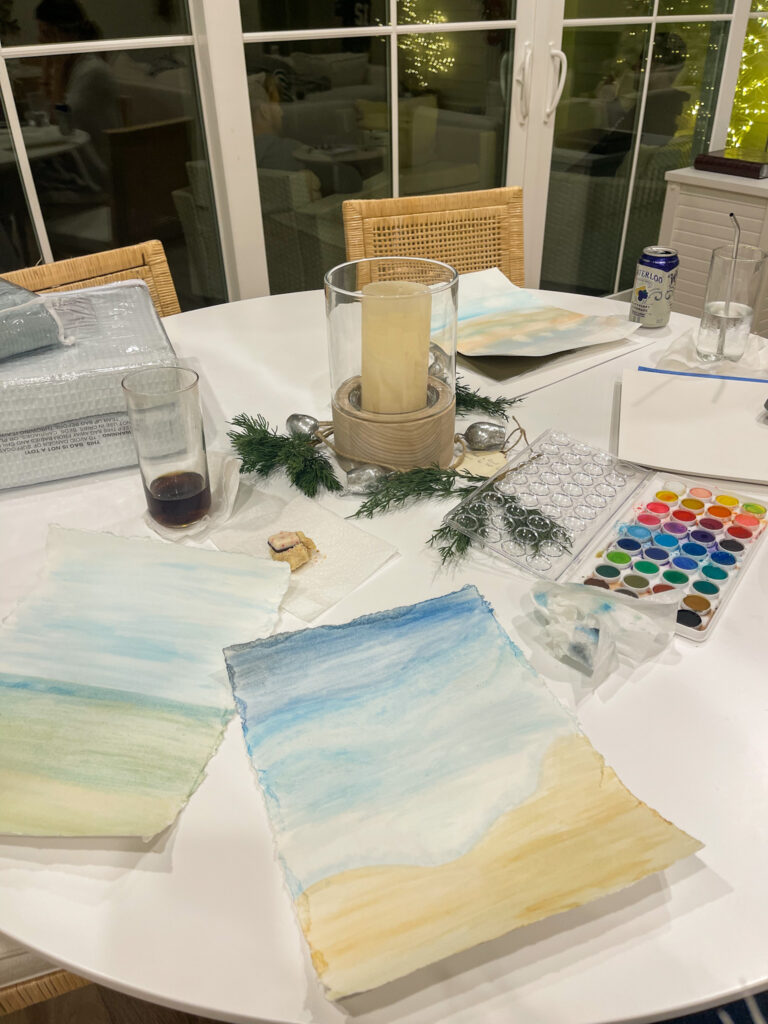 We wrapped up the weekend by finishing Ted Lasso. We just started it a few weeks ago, and watched both seasons already. We loved it!
We've loved all the excitement of these past few weeks, with our trip to Jackson Hole to spend Thanksgiving with my family, a week here with our BFFs, (hated me getting sick afterwards for a week) and then a week spent with Kurtis' family!
We're now really looking forward to a quiet few weeks at home here for the holidays. I imagine I'll find a few puzzles to assemble and a few Christmas movies to binge! I hope you all have a wonderful Christmas and New Year if you're checking out for a few weeks! I'm planning a few more posts over the next two weeks, but will be back in full-force come the new year!
Recent Buys & Sales
Following are some sales from the weekend that have carried over and are still going strong!
I hope you all have a great week!
If you would like to follow along on more of my home decor, DIY, lifestyle, travel and other posts, I'd love to have you follow me on any of the below channels: