Good morning! I hope you all had a great weekend! Can you believe Thanksgiving is already this week?! It's so crazy how quickly this year is flying by. Here's a bit of what we were up to this past week.
This post contains affiliate links for your shopping convenience. You can read my full disclosure policy here.
Home Projects & Updates
We had a meeting with our builder on Friday to finalize a few more selections on the new build. With this being more of a spec home style, rather than custom, there aren't tons of areas where we can make decisions. And of those areas, there are very limited options. But we're making the most of it! I brought along some of my Samplize paint samples to compare with a few of our selections. We're likely doing navy cabinets in one bathroom and the lighter blue cabinets in two more just to make things have a little bit of personality when we move in. They're factory colors but were very close to BM Hale Navy and BM Santorini Blue (the island color in our old pool house).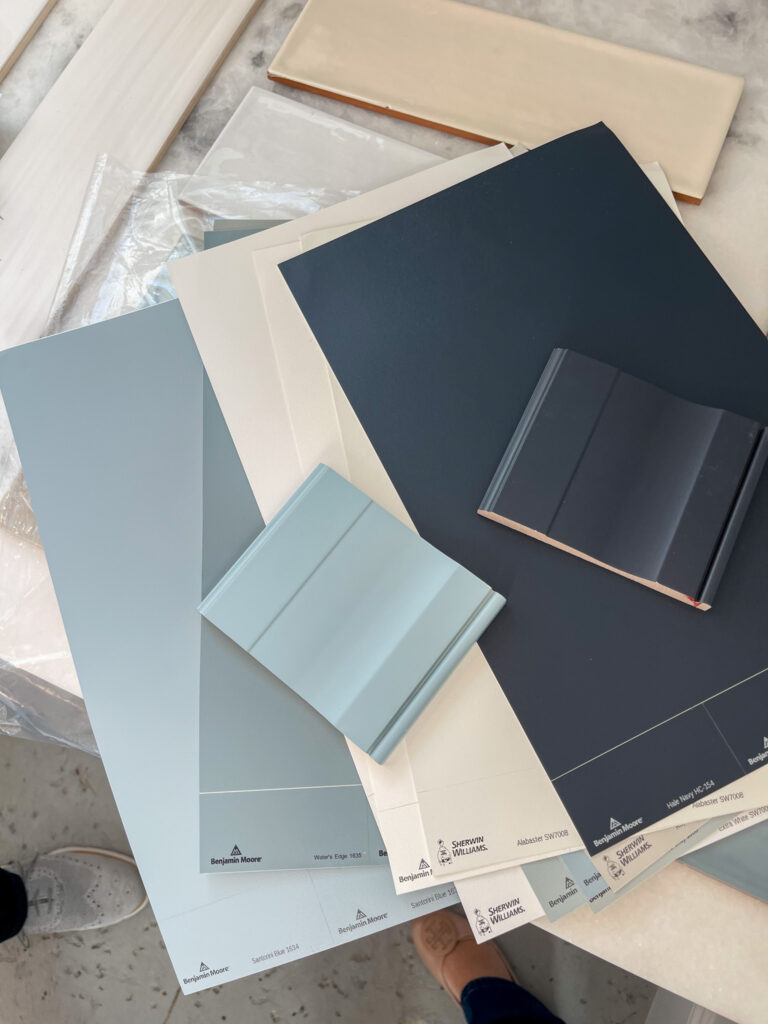 And the biggest news of the week?! Not only did they pour our foundation last week, they also got most of the entire first floor framed! The lots here are all super narrow and then fairly deep, so our house is more of a shotgun style house. In the back left of the photo below, you can see our detached garage, and then our carriage house will be on top of that. You can see it's super close to the neighbor's carriage house, but that's kind of the way it goes around here! We're actually super excited for that space though, since it essentially will be a small apartment that we can have guests stay in for more extended periods of time!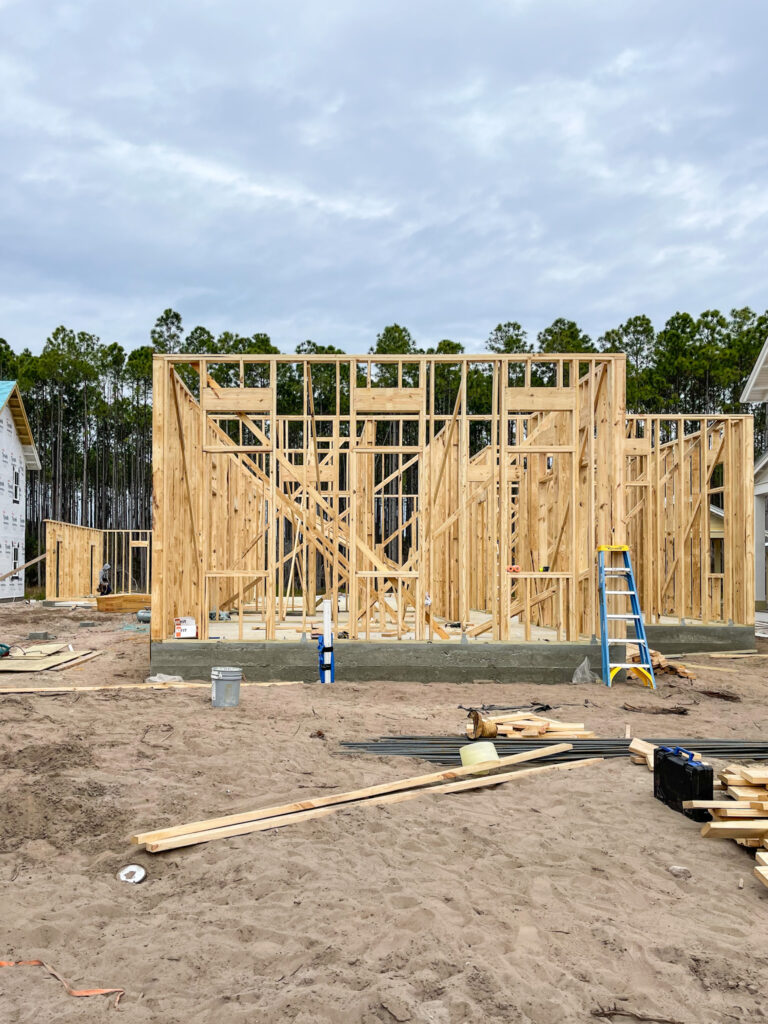 Back at home, we finally got around to laying the rug in our bedroom. Word of advice: no matter how tired you are moving day, make sure your rugs go down before you assemble your furniture. Otherwise, six weeks later, you'll have to completely disassemble said bedroom, move everything out, and then lay down the rug. It took way longer and both of us were pretty frustrated by the end. We won't be making that mistake again!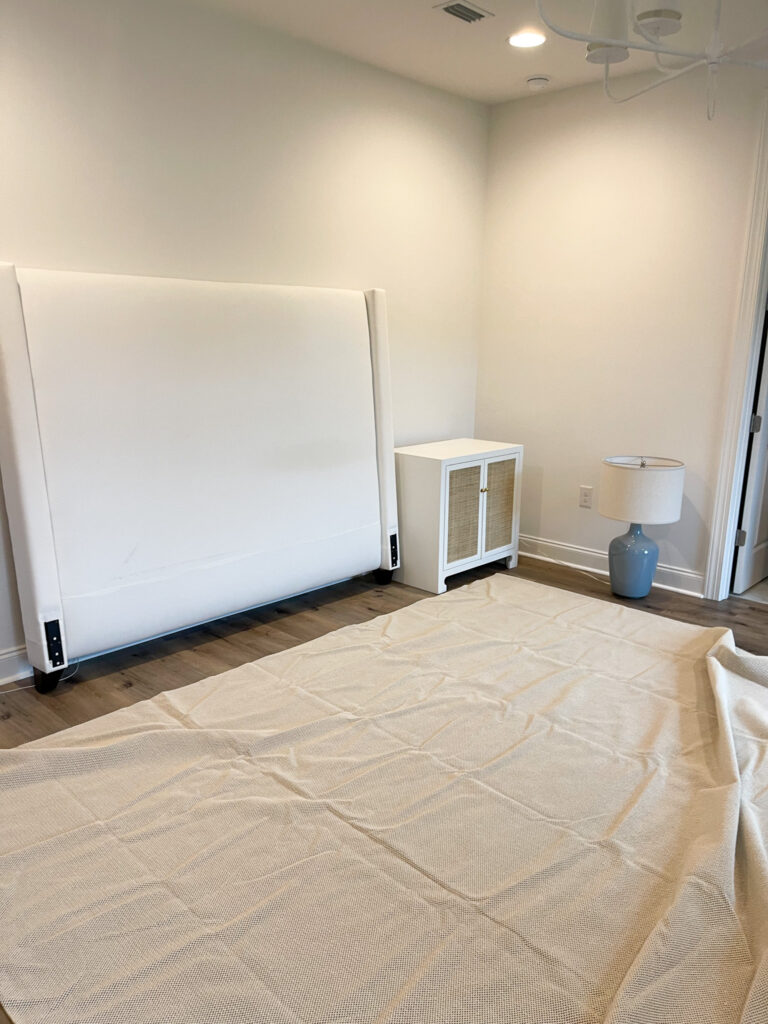 You may remember this rug from back when it was in our living room a few years ago. It's still one of our favorites and it fit this room fairly well so it was nice to be able to use it again! It's 25% off right now with code GRATITUDE.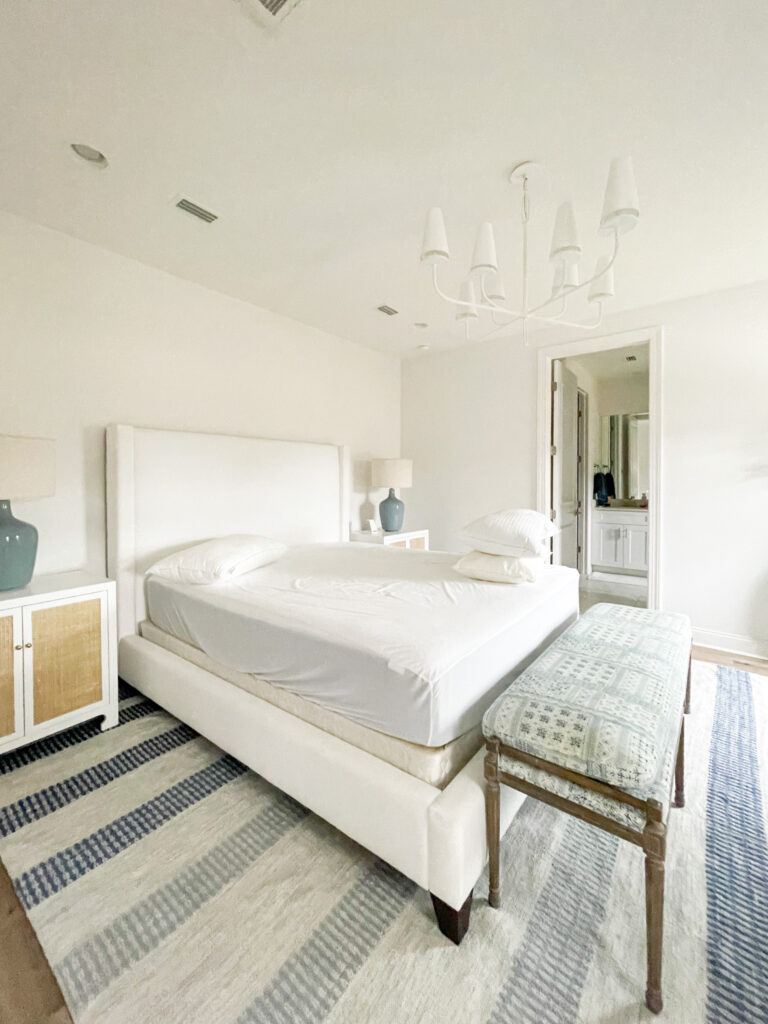 BEDROOM SOURCES: Upholstered Bed | Nightstands | Lamps | Striped Rug | Bench | Chandelier
We also got our upstairs "loft" area looking a little more normal. There's still a bunch of crap on the right side of this photo where we still need to use the spot for some storage, but at least the sectional is usable and we now have a second TV (we just rehung the one that came with the house that used to be in the living room). We don't have another coffee table so we're just using these two side tables in the interim 🙂 Next, I need to get something on the walls so it feels a little less barren!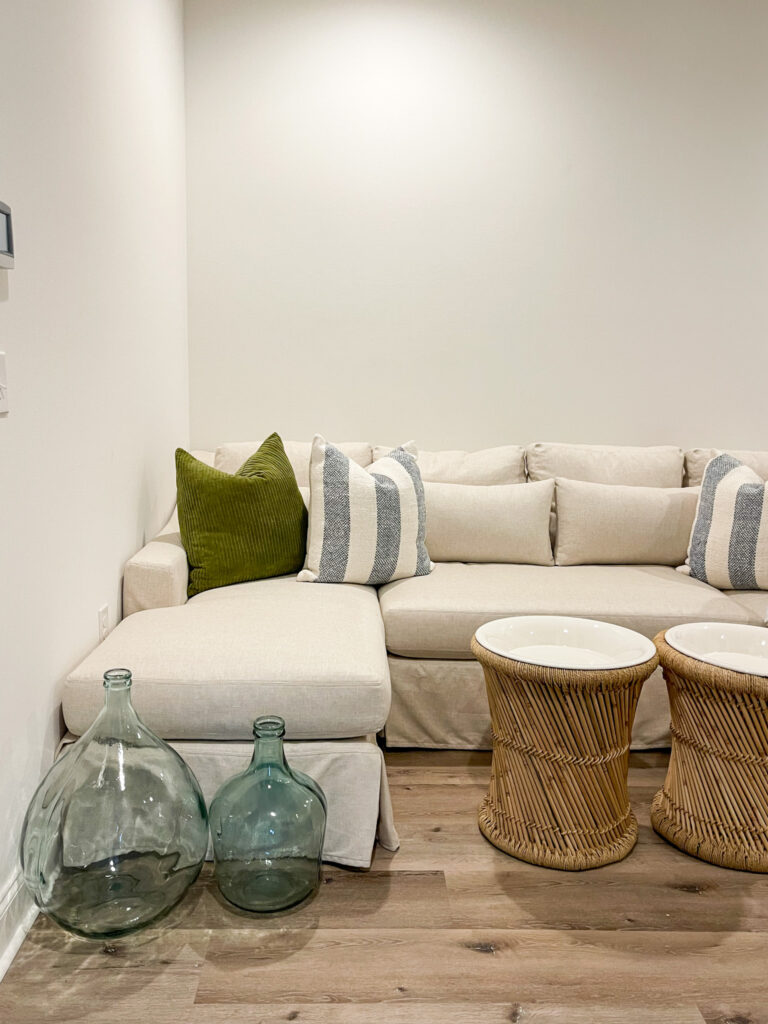 SOURCES: Sectional (read my review here) | Side Tables | Corduroy Pillow | Striped Pillow | Similar Glass Jugs
Christmas is almost here in full-force at our house. I'm loving how the entryway came together!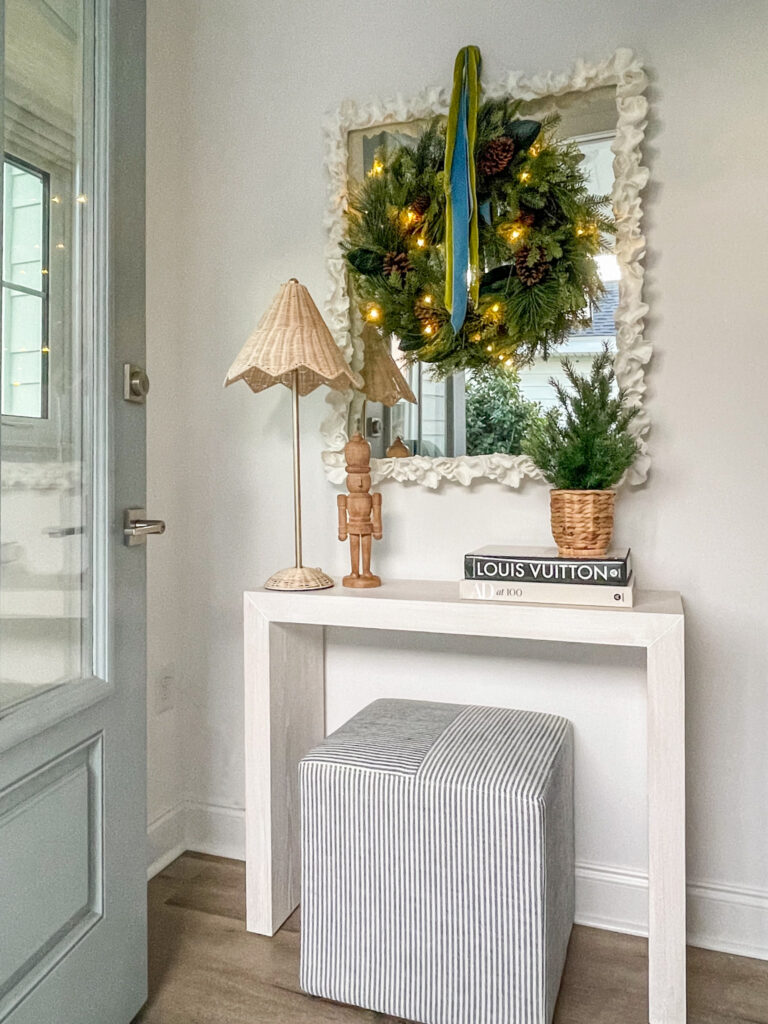 SOURCES: Console Table | Coral Mirror (look for less here) | Scalloped Rattan Lamp | Striped Ottoman Cube | Wreath | Blue Ribbon | Green Ribbon | Decorative Nutcracker | Mini Tree | Louis Vuitton Coffee Table Book | Architectural Digest Coffee Table Book
Top Sellers Of The Week
Following are the top sellers of the past week across all of my channels. Links to each item are below the graphic.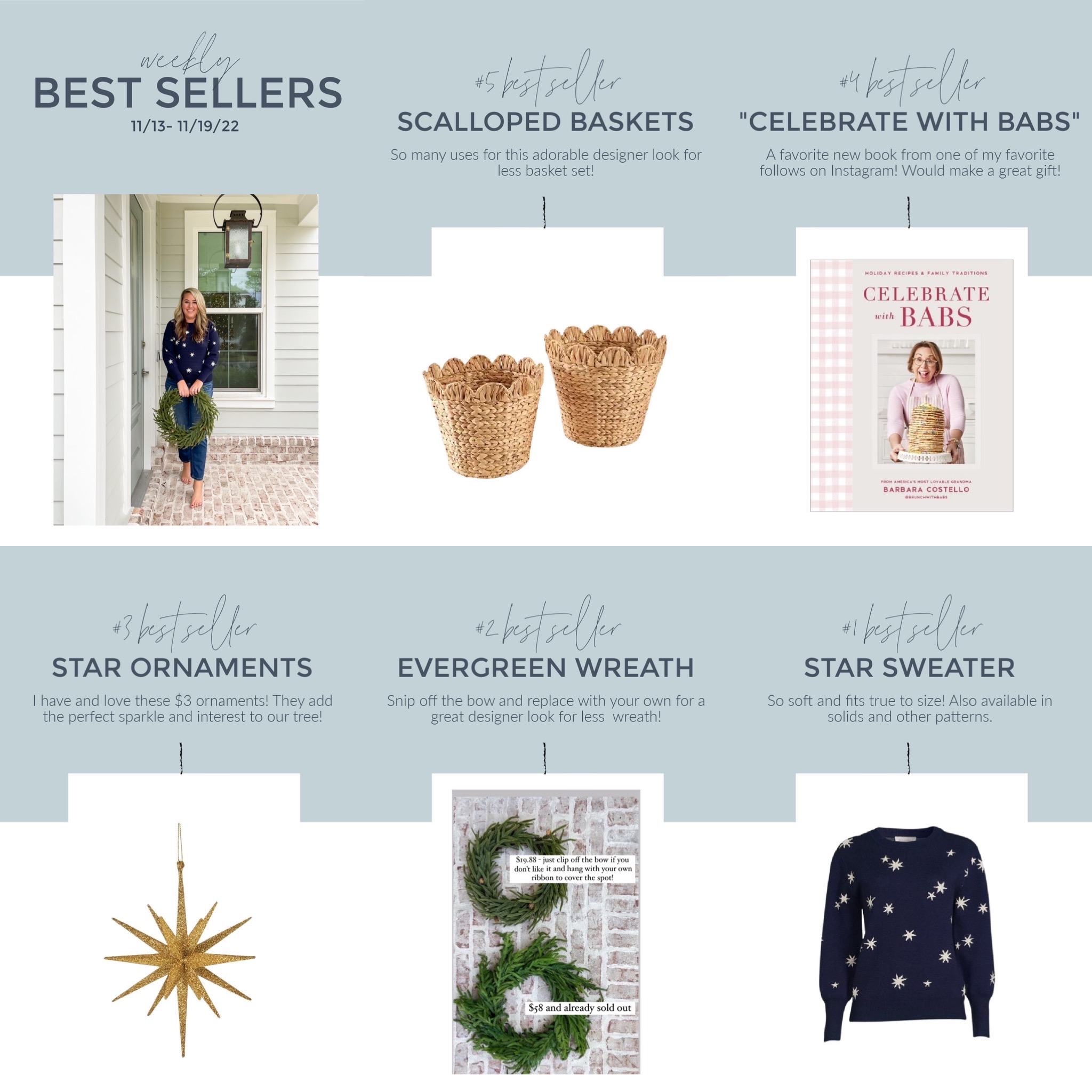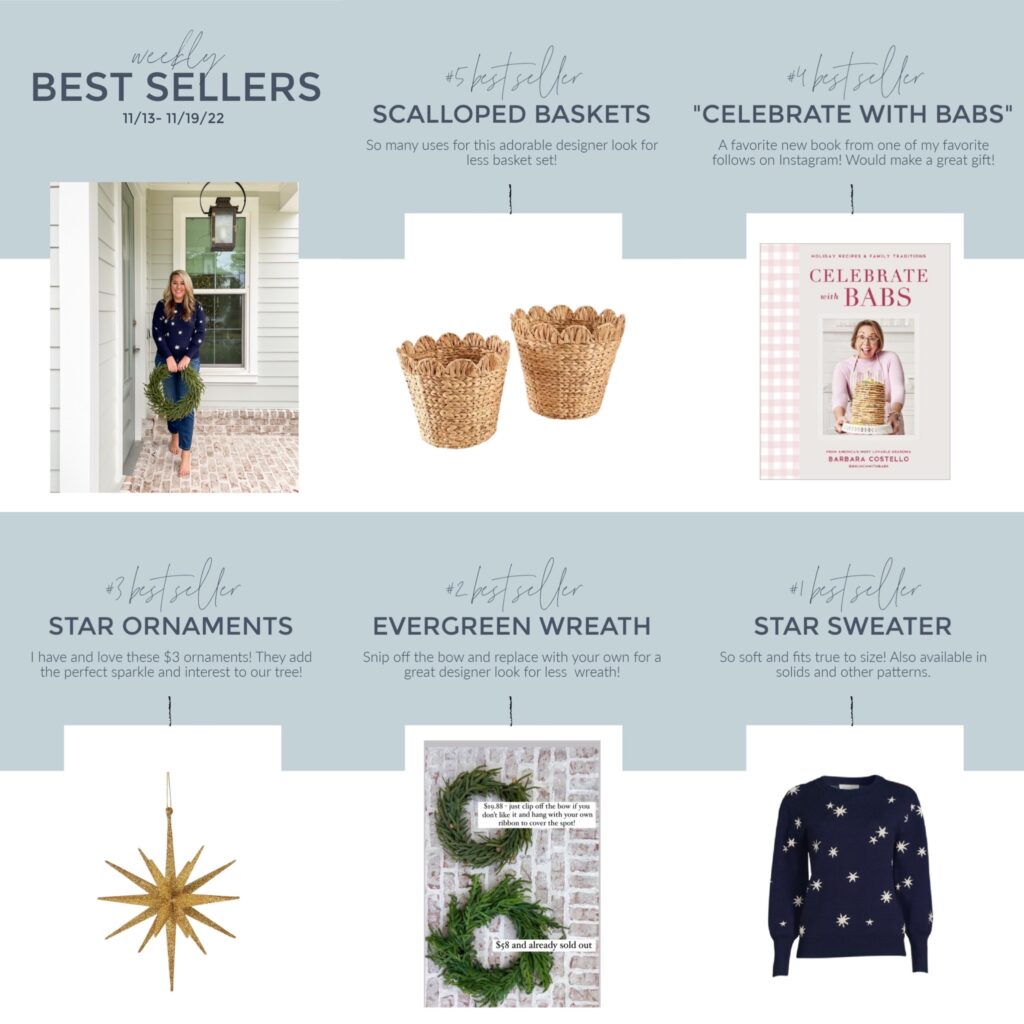 BEST SELLERS (each number is clickable): #5 | #4 | #3 | #2 | #1
In Case You Missed It
Following are the posts I shared over the past week, in case you missed some days!
Following are the most read blog posts of last week (excluding any of the new posts already mentioned above). Many times this includes old posts that are popular on Google or Pinterest.
Around Town & For Fun
Kurtis was in Omaha for work from Tuesday through Thursday. Our 4 AM departure to the airport had us both second-guessing our decision to only have one car 😉 Kurtis had planned dinner with his sister and brother-in-law, but his parents also surprised him when he arrived! We're excited to have them all visit us in a few short weeks!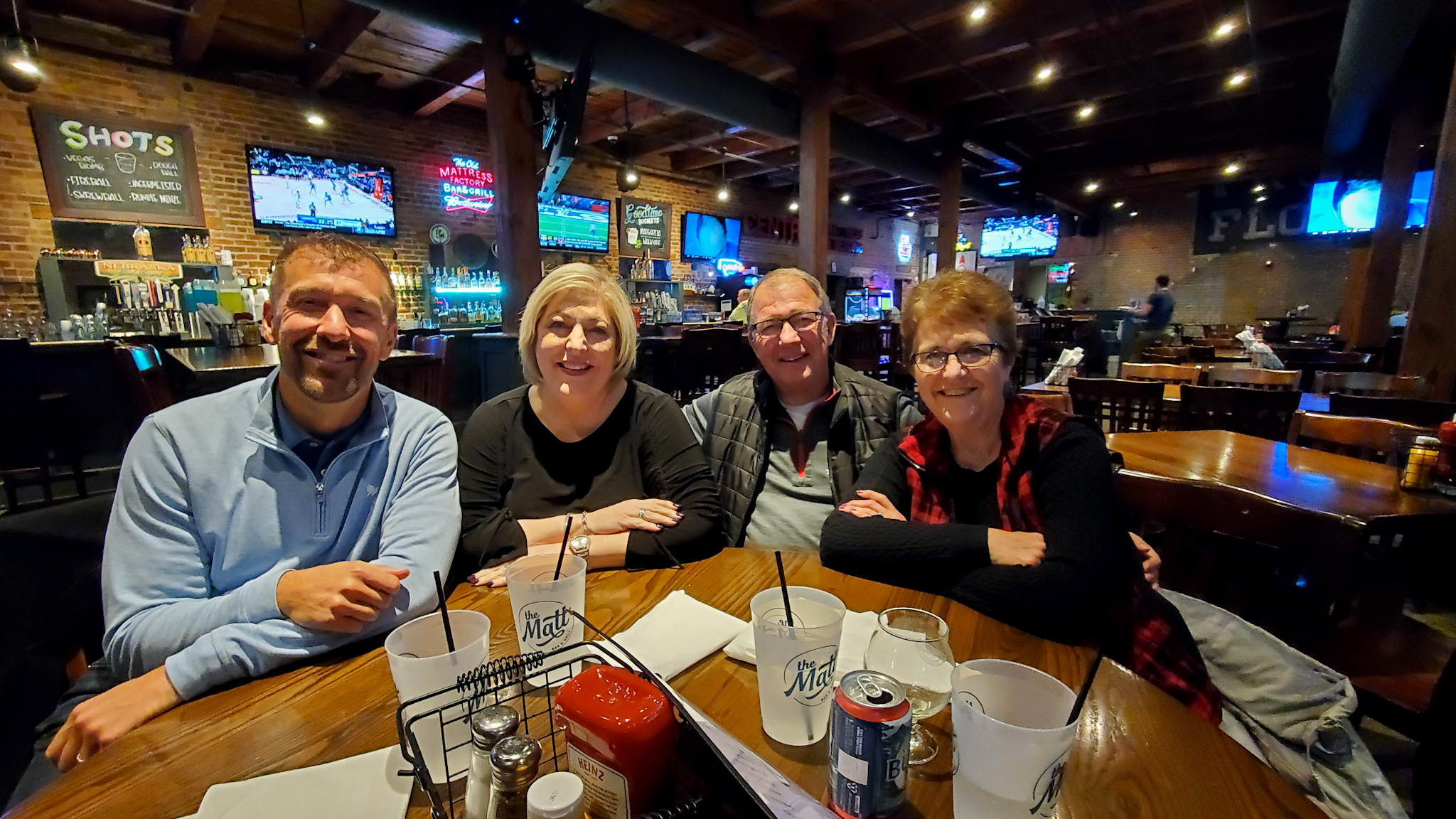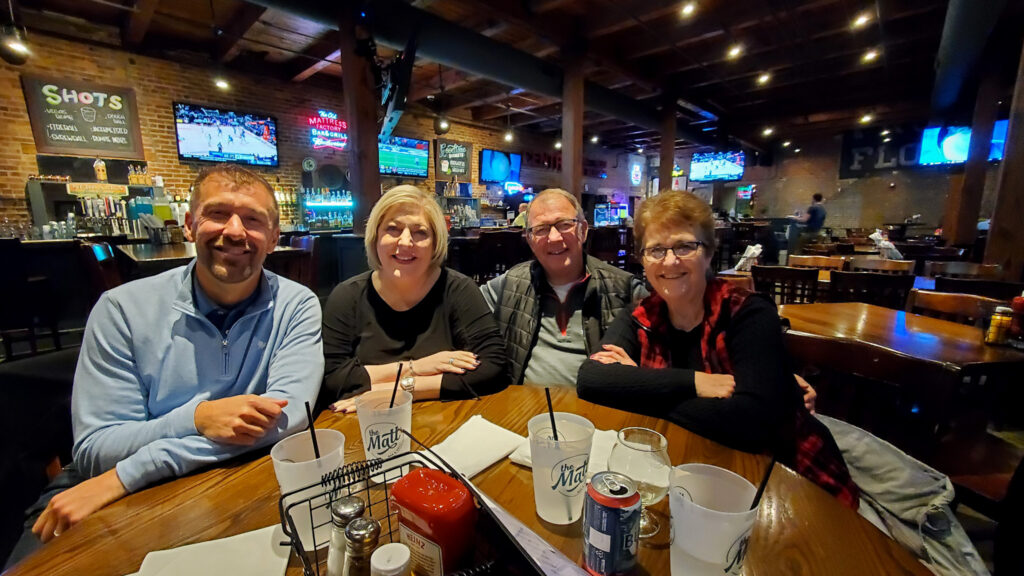 Henley has for sure become the biggest fan of the catio. Even with temps in the 30s and 40s last week, she was begging to go out!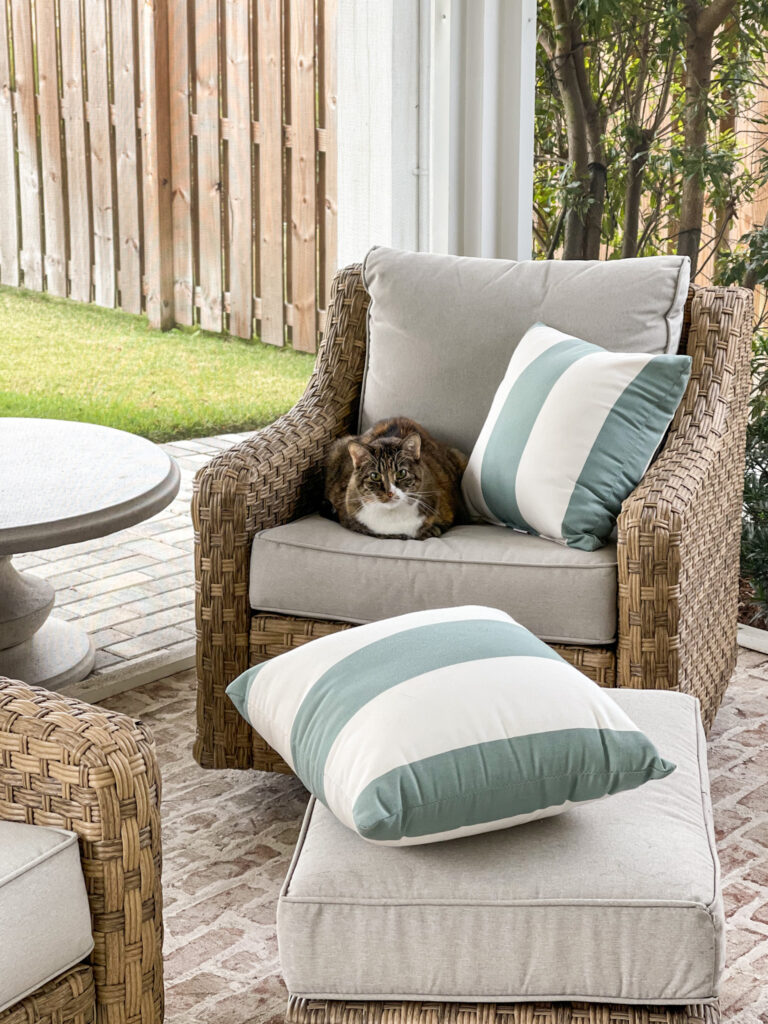 And Bailey and Hawkeye are the king and queen of my sofa.  They're basically here all day and night!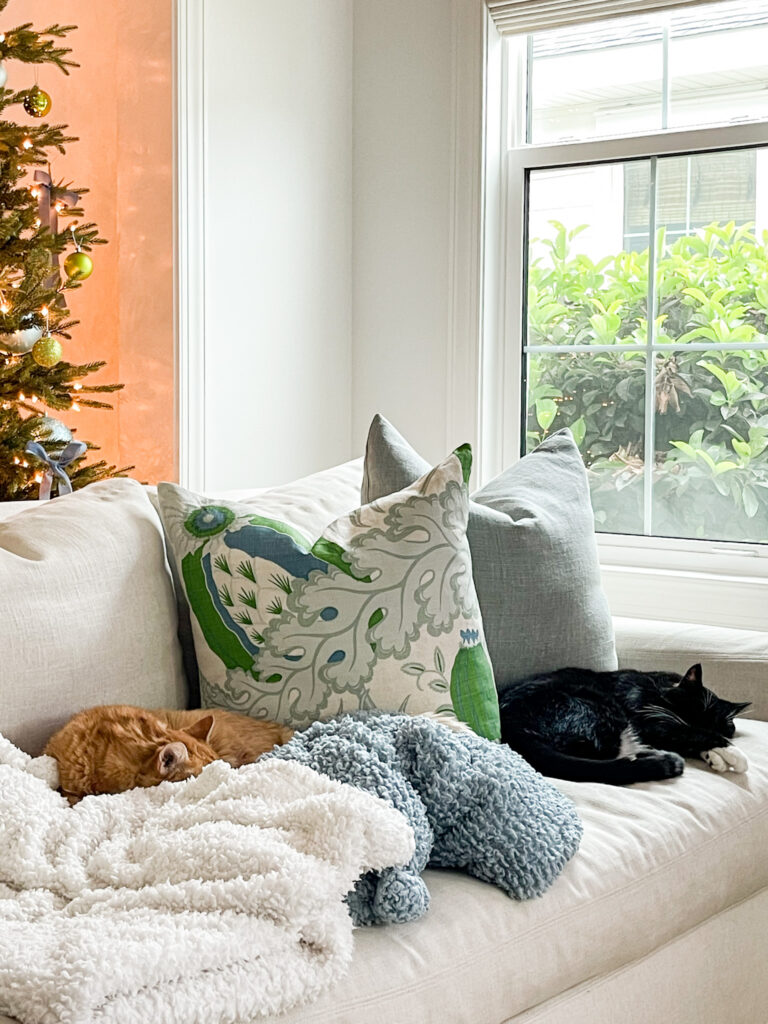 I bought them a new toy last week. They're still learning how to use it, but they seem to be enjoying it! We found they have an easier time with the swat game if we remove one of the balls.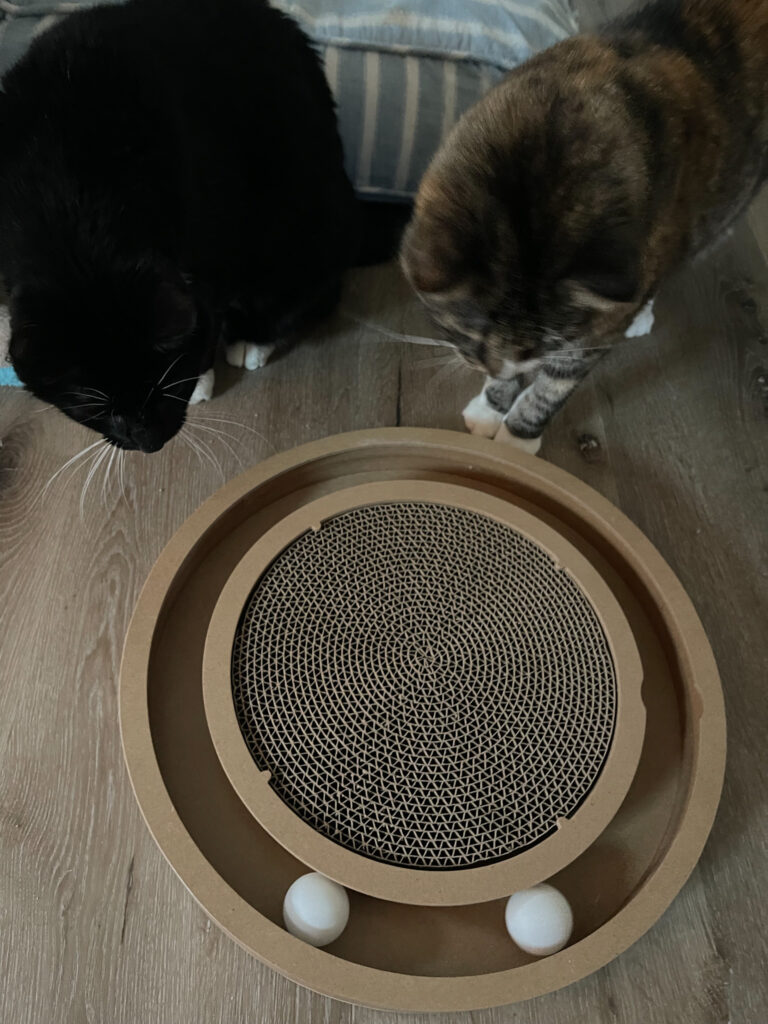 After our meeting with the builder on Friday we grabbed lunch in Seaside. It's one of my favorite little towns here, but we honestly try to avoid it during peak tourist season because it gets a bit chaotic.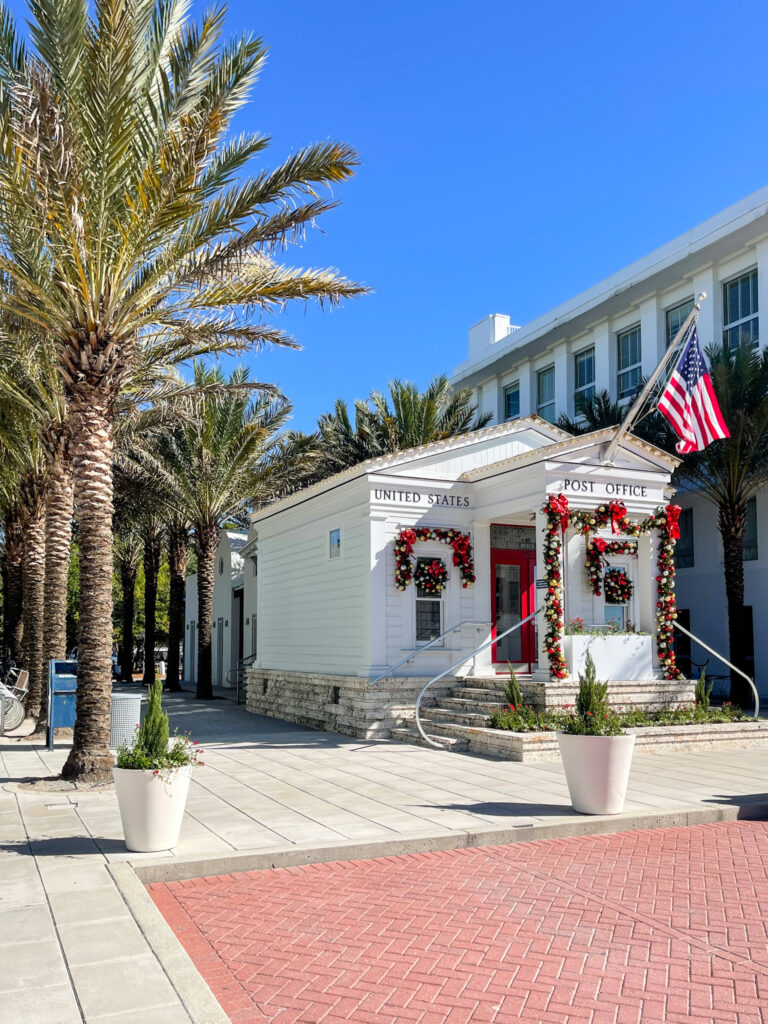 It was only 55 degrees outside, but with the sun shining and a jacket on, it was an absolutely gorgeous day. The water was rather still so the colors were as beautiful as I ever remember them being! We ate at Bud and Alley's on their patio and it was such a fun lunch!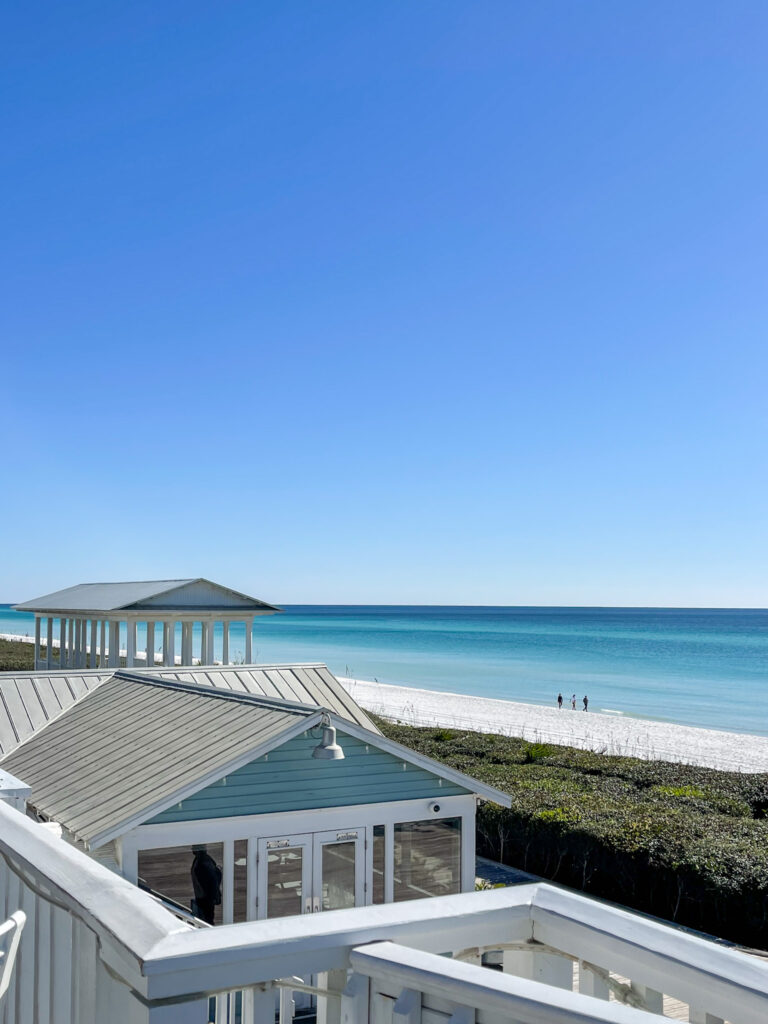 I stopped in a few stores quickly, including the relatively new location for Cabana Seaside. Their Christmas colors are so perfect for down here!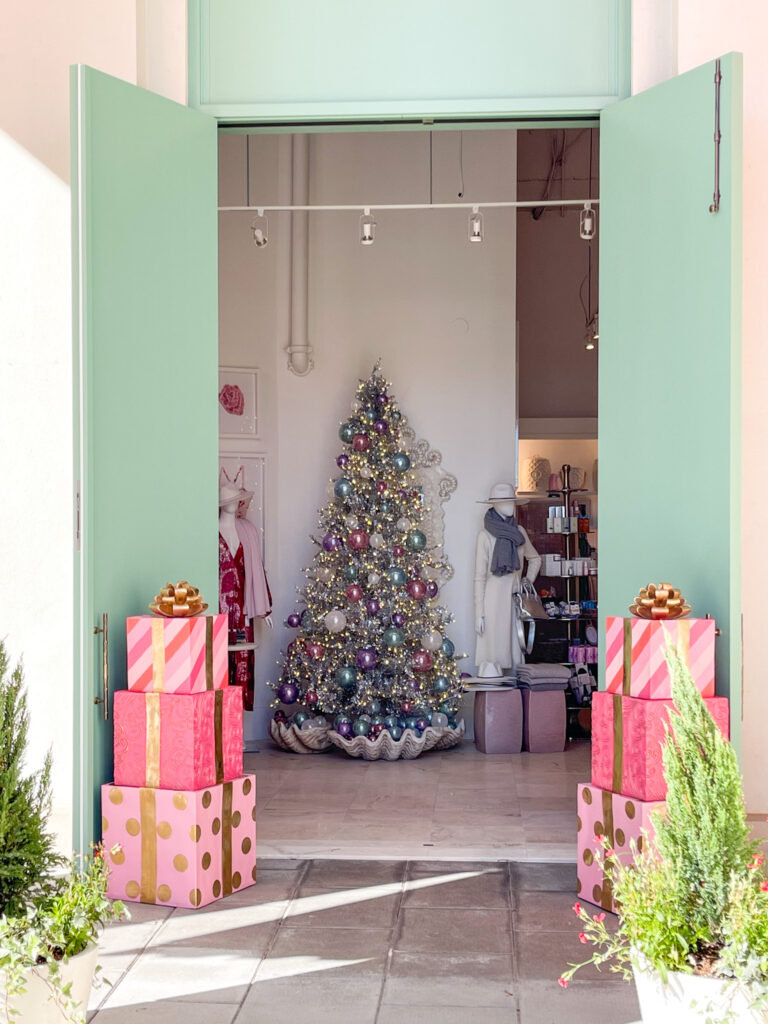 The store has so many cute things, including clothing, gifts, and more. They had it all decorated so cute for the holidays!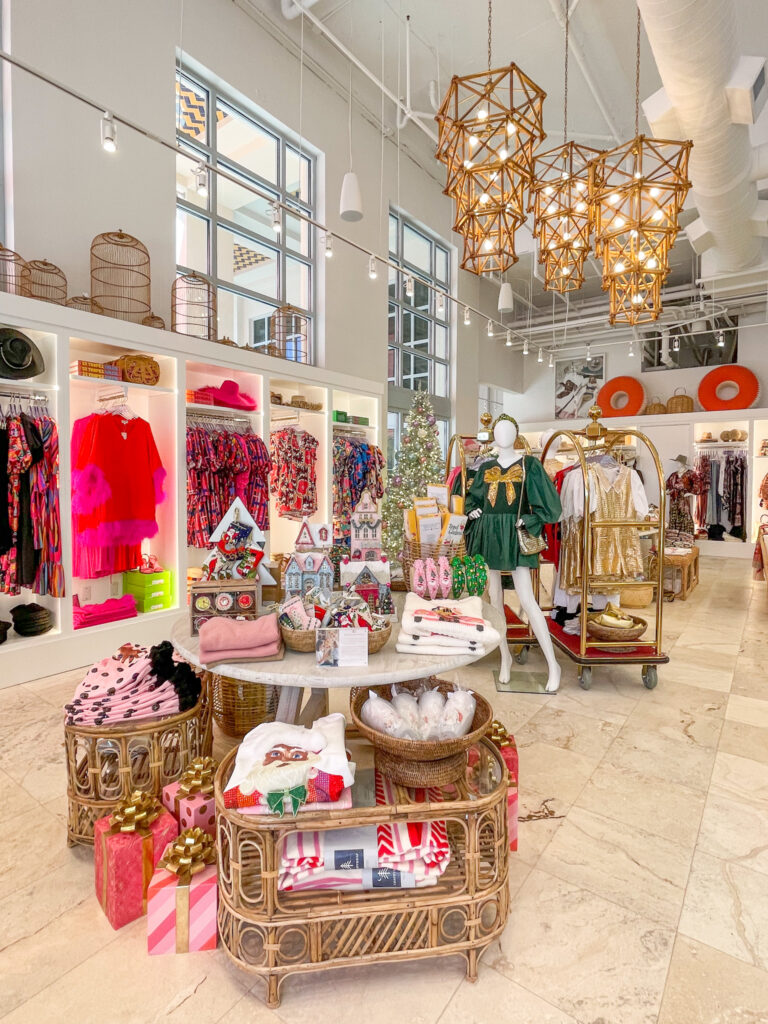 That night we actually headed back to Seaside for dinner at Great Southern Cafe with our friends! The town definitely isn't any less cute at night 😉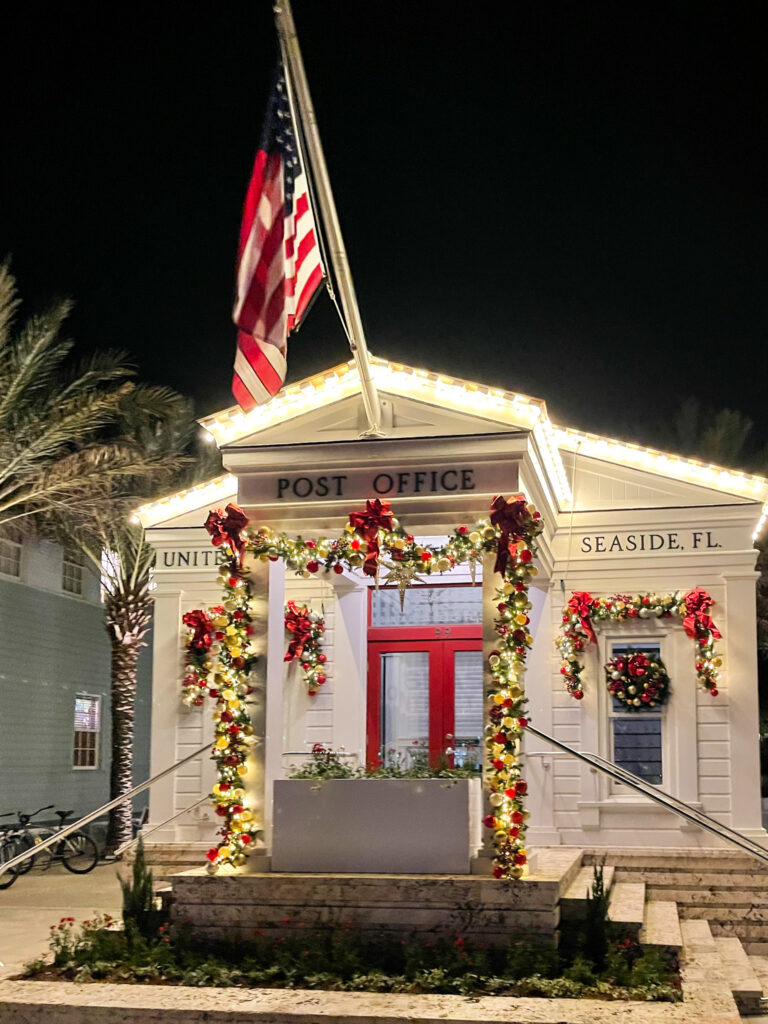 The rest of the weekend was rather cold and dreary. I spent some more time decorating for Christmas and Kurtis watched a lot of football. We also Facetimed our BFFs and goddaughters back in Omaha! It was nice to spend some time at home before we head out for Thanksgiving later this week! We're headed to my brother and sister-in-law's house in Idaho (near Jackson Hole). We've never been before so we're excited to check it out! We're also excited that we found a vet tech at the office we took Bailey to a few weeks ago to watch the cats. She's going to come house sit for us while we're gone and keep the cats company. Since Bailey requires an insulin shot every 12 hours, it always gets a little tricky to leave town. So we're grateful to have found someone to help us out!
I have some more posts lined up this week, but if you're signing off early at some point this week, I hope you all have a wonderful Thanksgiving!
Recent Buys & Sales
Following are some sales from the weekend that have carried over and are still going strong! You can see my top picks here.
I hope you all have a great week!
If you would like to follow along on more of my home decor, DIY, lifestyle, travel and other posts, I'd love to have you follow me on any of the below channels: