Good morning! I hope you all had a wonderful weekend. It's been busy around here, as we have less than three weeks before our permanent move to Florida! And since I skipped last week's recap, I feel like I have a lot to catch you up on. Here's a bit of what we've been up to around here over the past two weeks.
This post contains affiliate links for your shopping convenience. You can read my full disclosure policy here.
Home Projects & Updates
We made a lot of progress packing this past weekend. It finally feels like we're close enough to the move date now, that we're more willing to pack up some of the items that made our house feel homier. Finishing items like greenery, accessories etc. It's pretty much all packed up now and the house is starting to look pretty bare!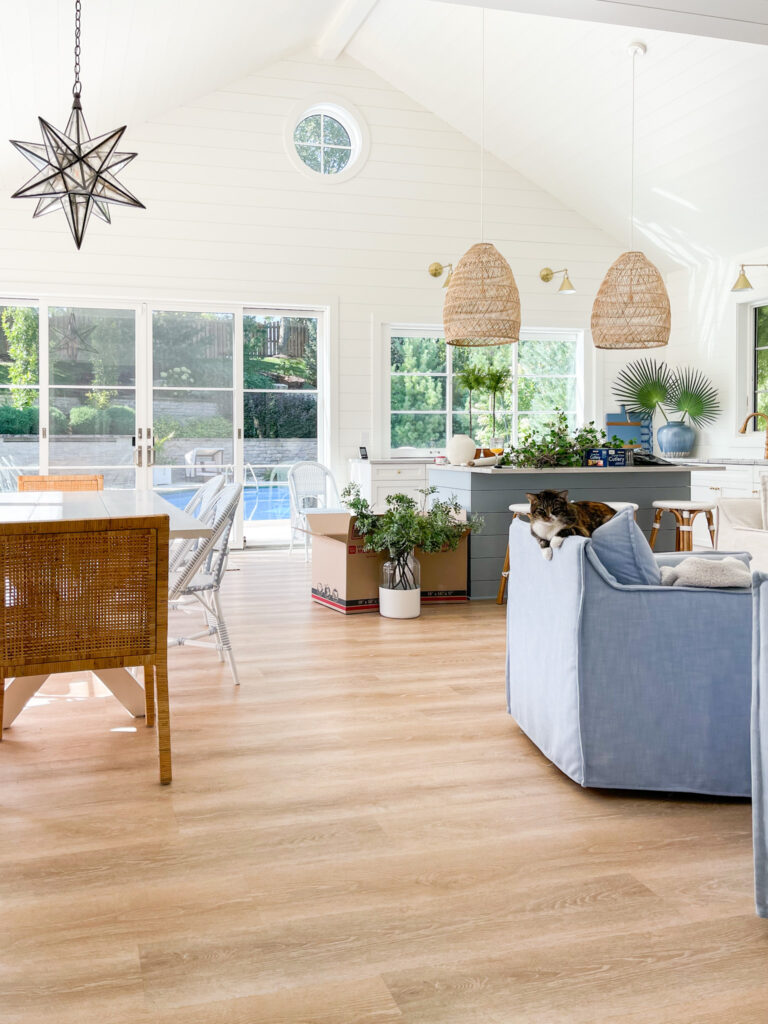 We also made multiple donation runs for odds and ends. Kurtis was also able to sell almost all of his workout equipment in the basement too!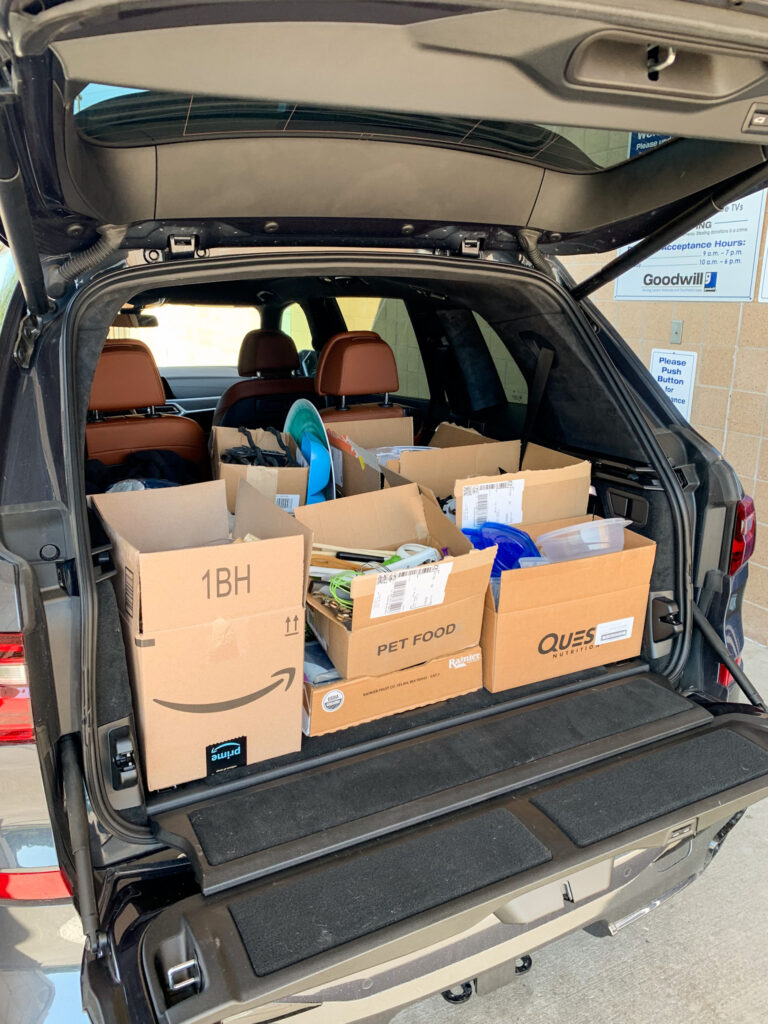 While I was taking down decor, I also styled our entryway console table for fall for an upcoming Instagram campaign I have with TJ Maxx. I'm so in love with everything I purchased! I wanted to give you a sneak peek here because several of the items are out of stock or low in stock already. I'm loving the simple addition of the yard clippings in the vase, too!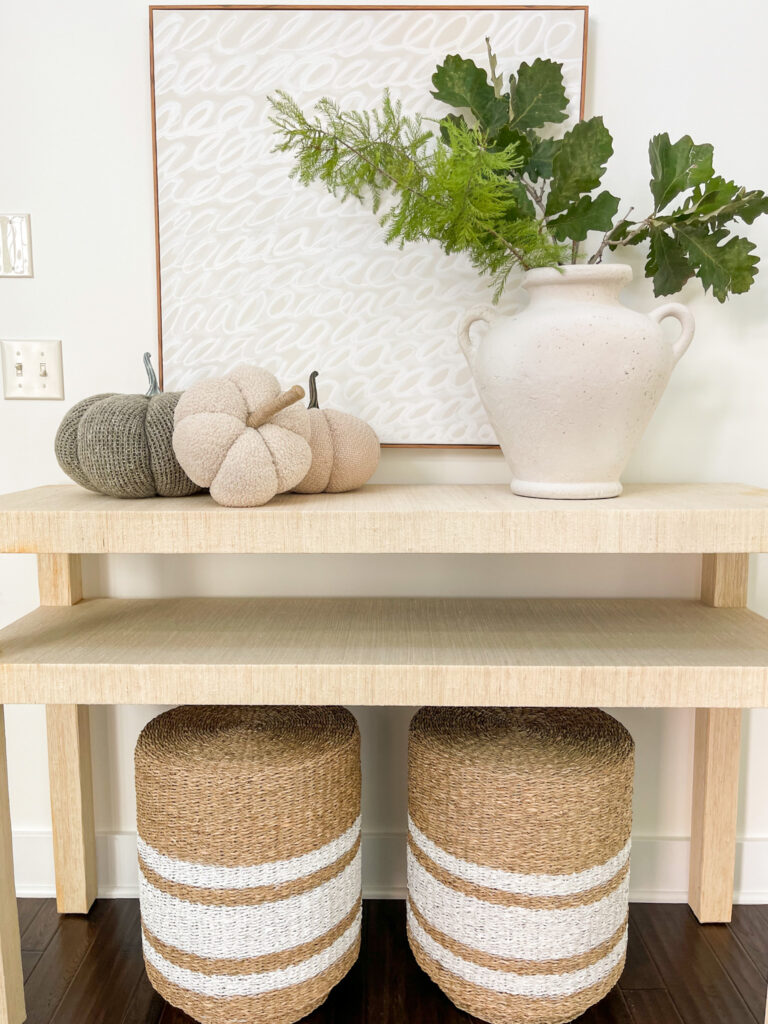 SOURCES: Scribble Art | Knit Pumpkin | Fuzzy Pumpkin | Woven Fabric Pumpkin | Vase | Console Table | Striped Stools/Side Tables
Loving the texture on these pumpkins! You can see more of my favorite fall finds from TJ Maxx here. It feels nice to have one area of our home with a little seasonal personality right now!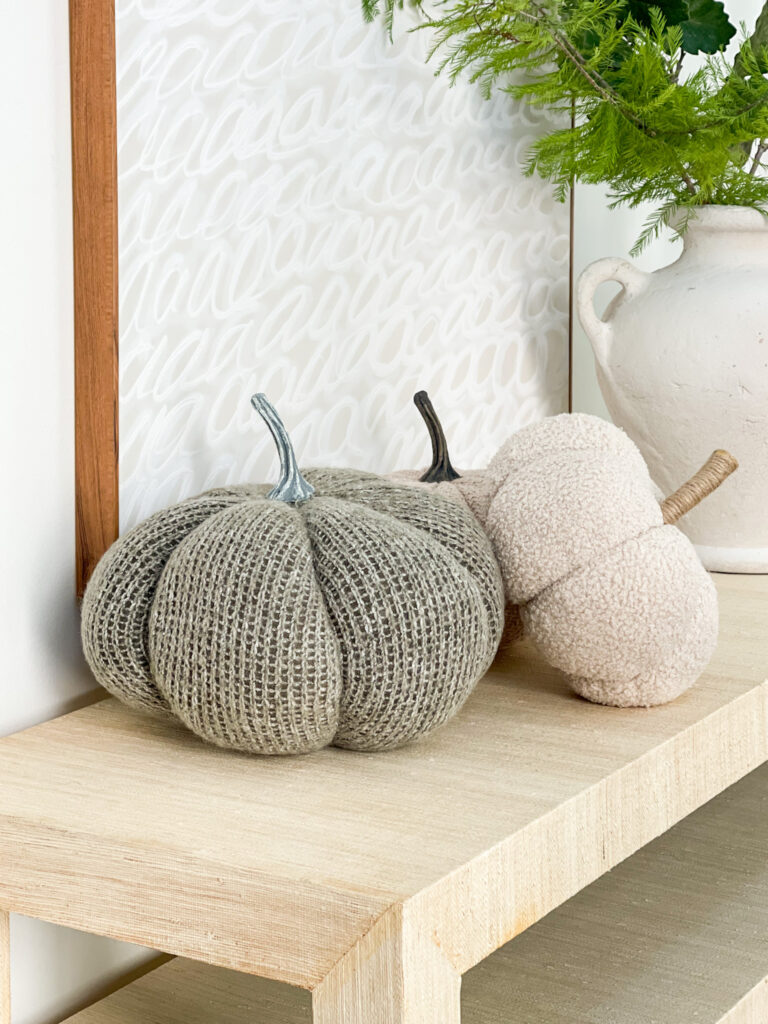 That reminds me, I also wanted to show you how these hobnail planters looked in person from my Wednesday Watch List a few weeks ago. Here they are in comparison to the TJ Maxx vase above. I love all of them so much! I actually prefer the sandstone color in person more than their stock photo, and the distressing is beautiful. I love them for fall and can't wait to decorate with them once we get to Florida!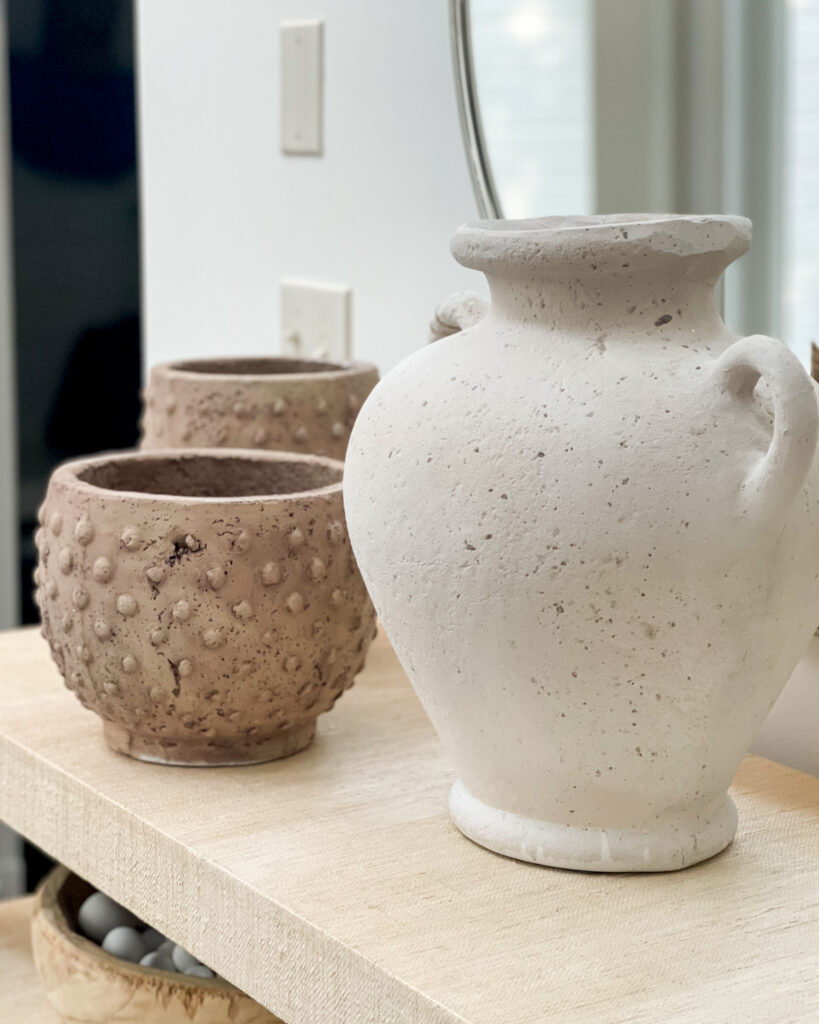 I'm planning to wrap up as much of the packing as possible this week, as I'll be in Dallas most of next week for a conference! Once I get back, there's less than a week left until we have the truck loaded!
Top Sellers Of The Week
Following are the top sellers of the past week across all of my channels. Links to each item are below the graphic.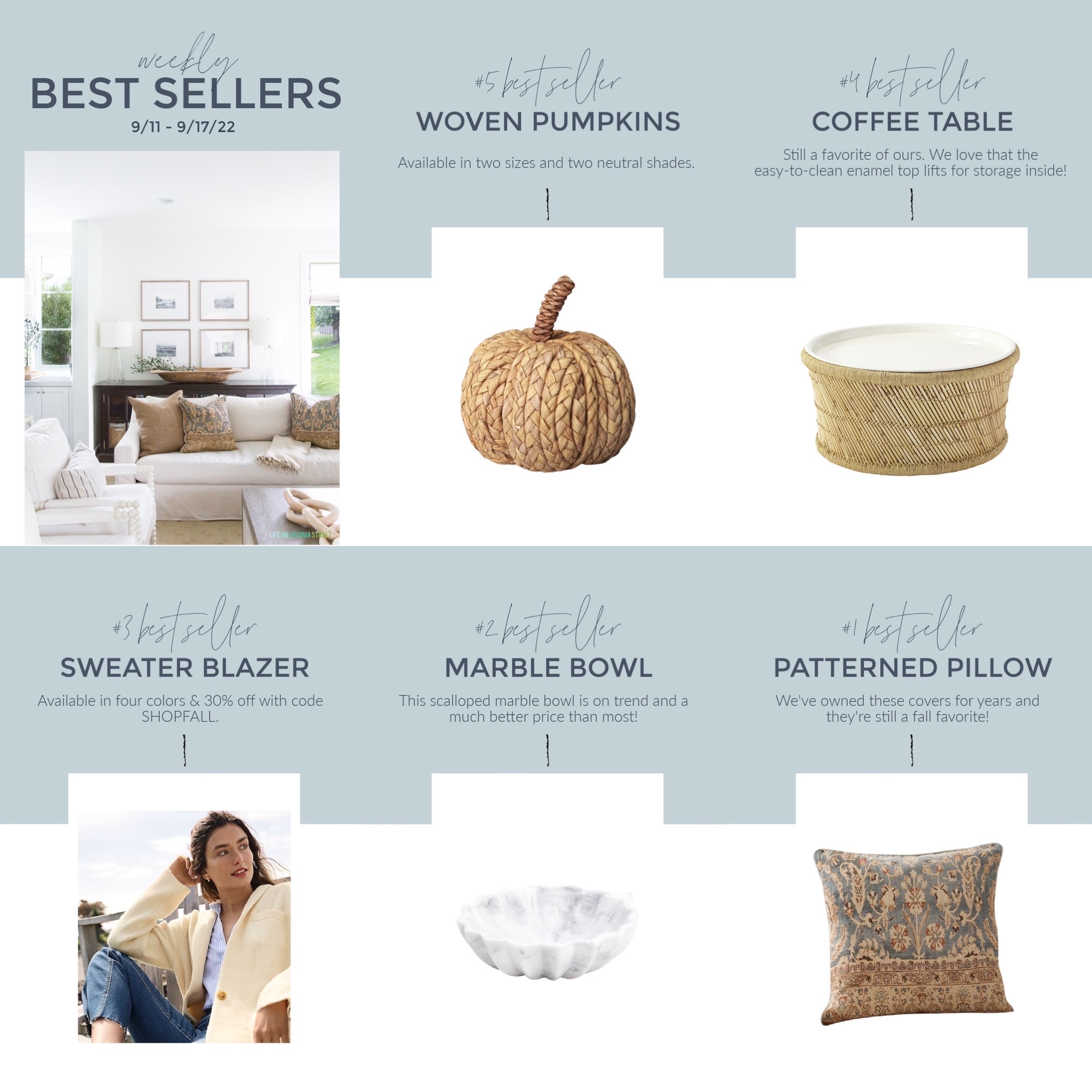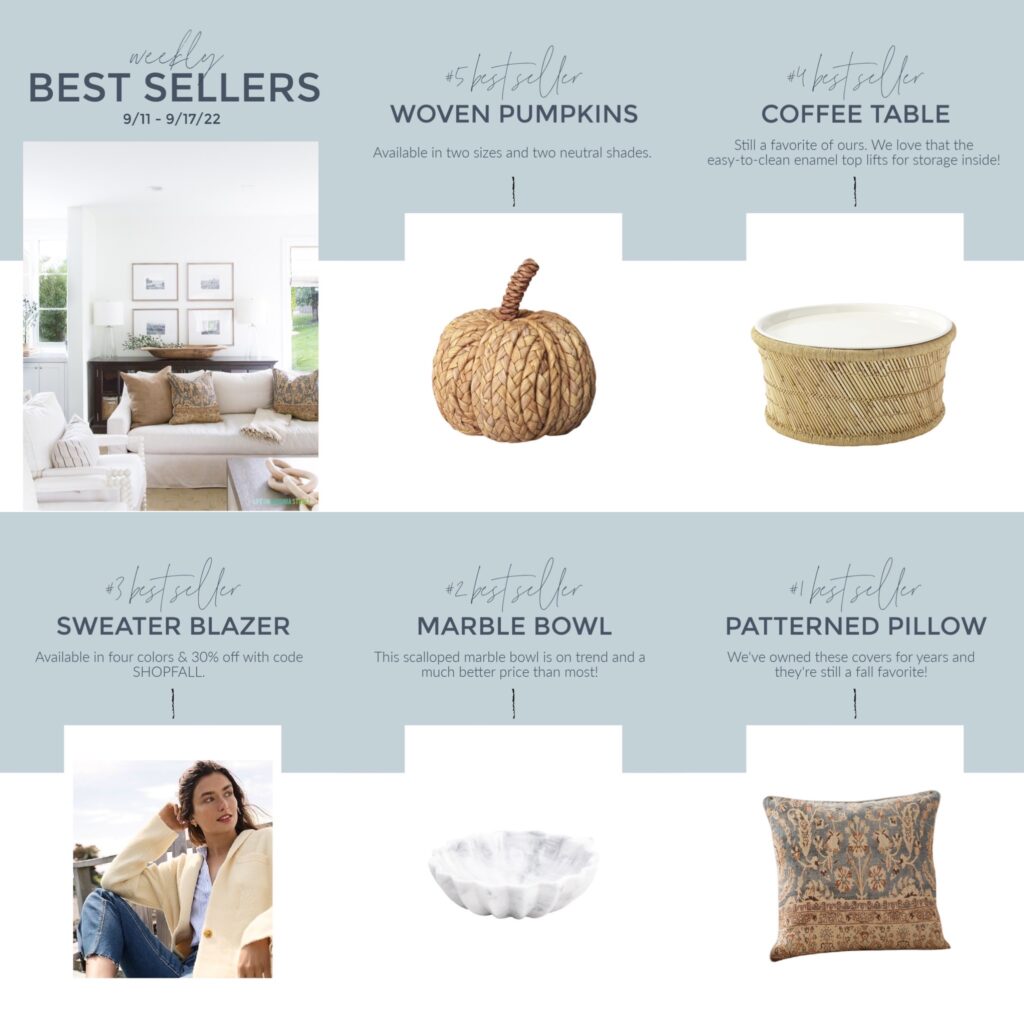 BEST SELLERS (each number is clickable): #5 | #4 | #3 | #2 | #1
In Case You Missed It
Following are the posts I shared over the past two weeks, in case you missed some days!
Following are the most read blog posts of last week (excluding any of the new posts already mentioned above). Many times this includes old posts that are popular on Google or Pinterest.
Around Town & For Fun
We finally got out to the pool two weeks ago, after a month hiatus from being sick and then being out of town. Bailey loves this time of year and sits at the sliding door until we let her out with us. She's going to be the most excited about her new screened-in "catio" in Florida!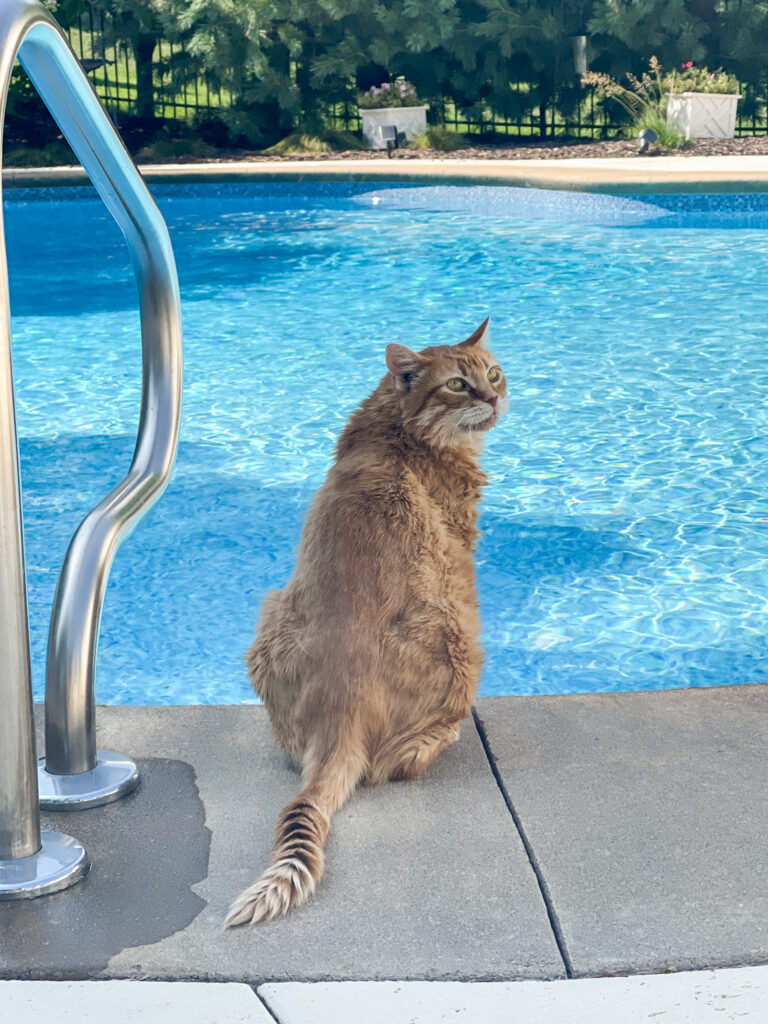 One day I was working at my desk and heard the strangest sound outside. Like a squeaking chirping squealing sound. I looked out the slider and saw this squirrel staring down at me from the roof and kind of freaking out like he was yelling at me. I got some pretty good video footage of it. But he stood there for about two minutes, whipping his tail and squawking at me. It was pretty hilarious. When I zoomed in on the image, we could see that he had two layers of acorns in his cheeks!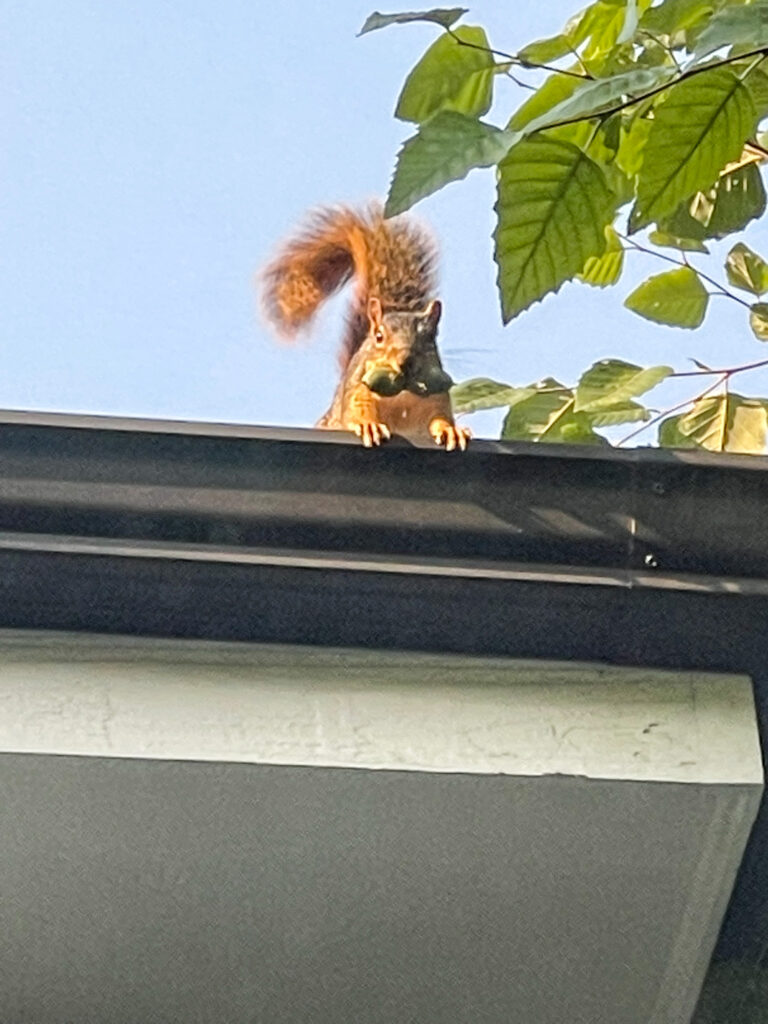 We spent some time with our goddaughters and friends over the past few weeks. Zoe has been practicing her letters and her coloring quite a bit!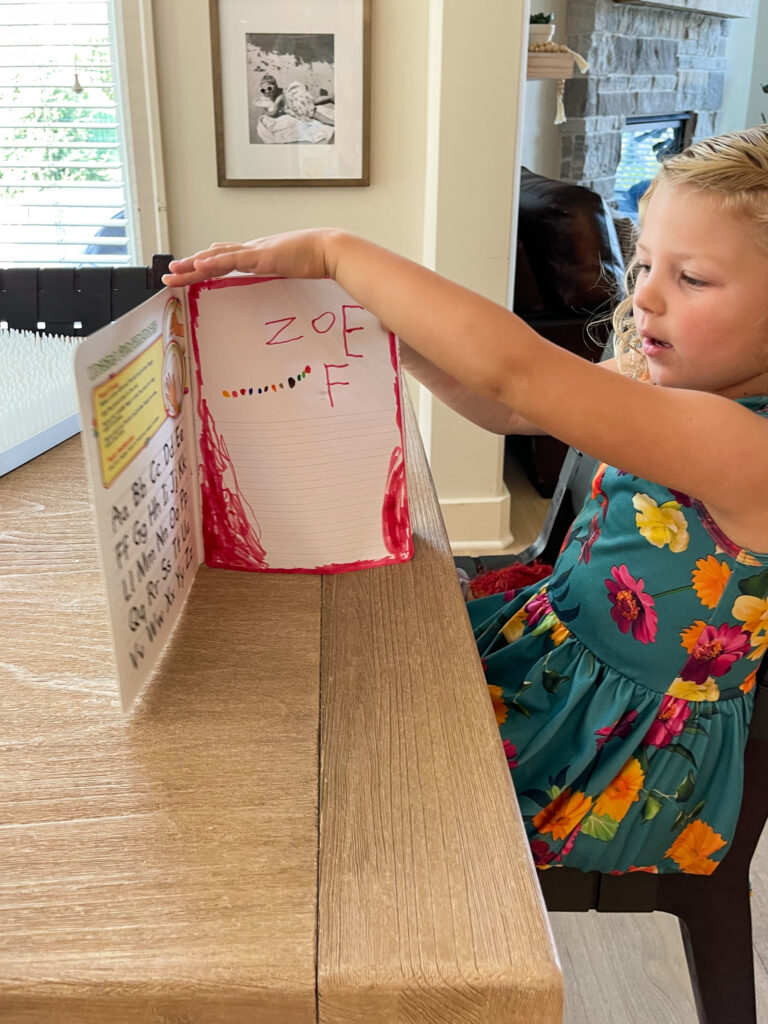 We had Kurtis' sister and brother-in-law over for dinner and cards one Friday night. We decided to make a roast, as we're trying to use up as much of our freezer as possible before the move. I may have gone a bit overboard on the veggies, but it was so delicious! And I swear it signaled fall to arrive because the next day it was rainy and in the low 60's all day. If you're looking for a super easy crockpot roast recipe, I use the one in this post. Don't laugh at the 12-year-old formatting and random thoughts. It's the last recipe in the post, and we still use it to this day!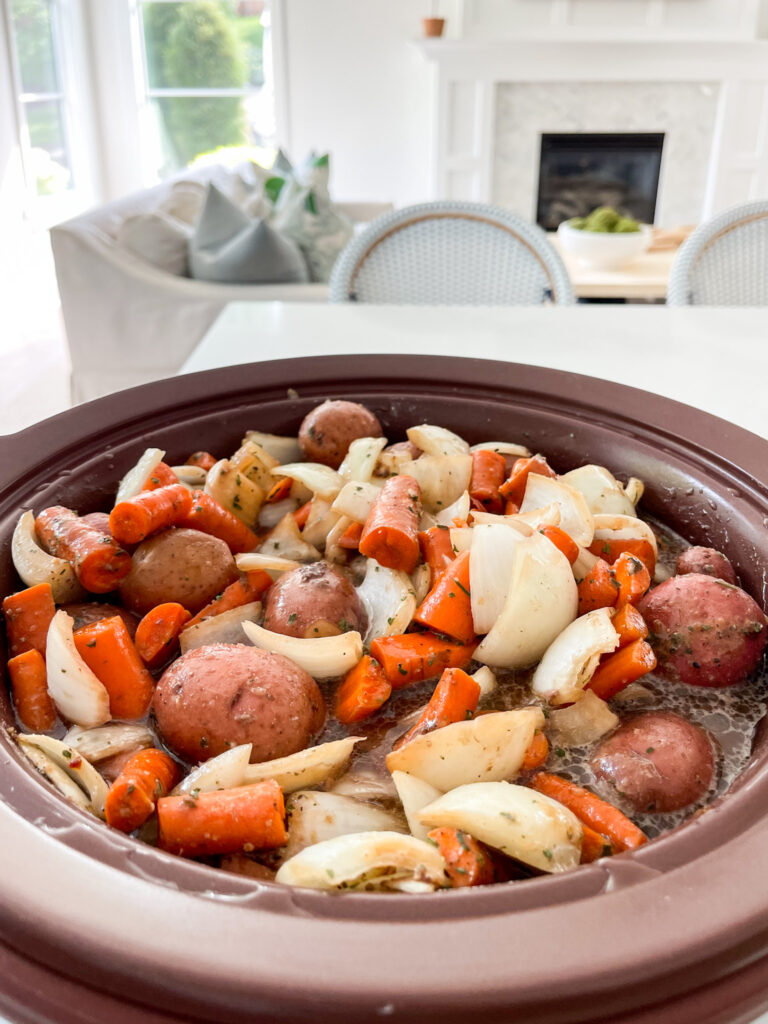 Although I forgot to take a photo, I also had a really wonderful going away dinner with some friends from Iowa and locally. We went to Dante (my favorite!) and had a wonderful evening. I'm hoping I can still get together with these ladies occassionally on our visits back to Omaha!
My parents came to visit last Sunday thru Wednesday. They were supposed to come in August when we ended up getting sick, so they rescheduled and piggy-backed off a trip to Minnesota. It's so funny how the cats only see them once a year or so, but they're immediately drawn to them (even though they're definitely dog people). Bailey just climbed right up on my dad's lap to watch TV. She rarely even does that with us! Ha!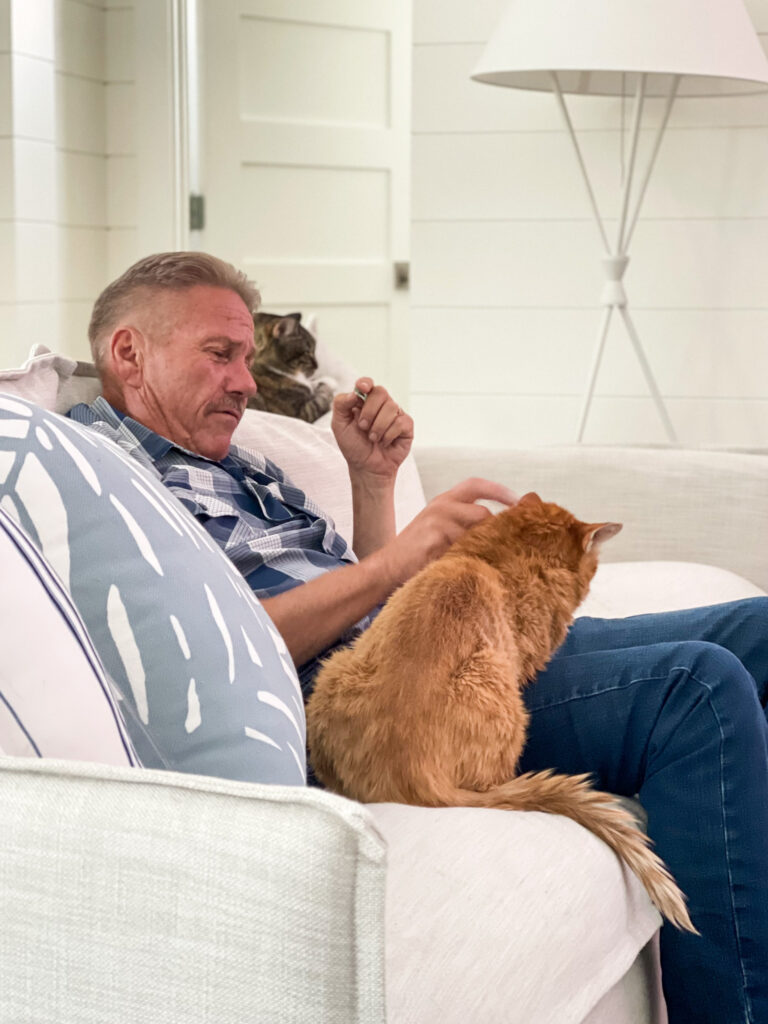 Little miss scaredy pants figured out quickly how big of suckers my parents are when it comes to feeding them. Henley got everything from Cheetos to turkey meat to really anything she wanted 😉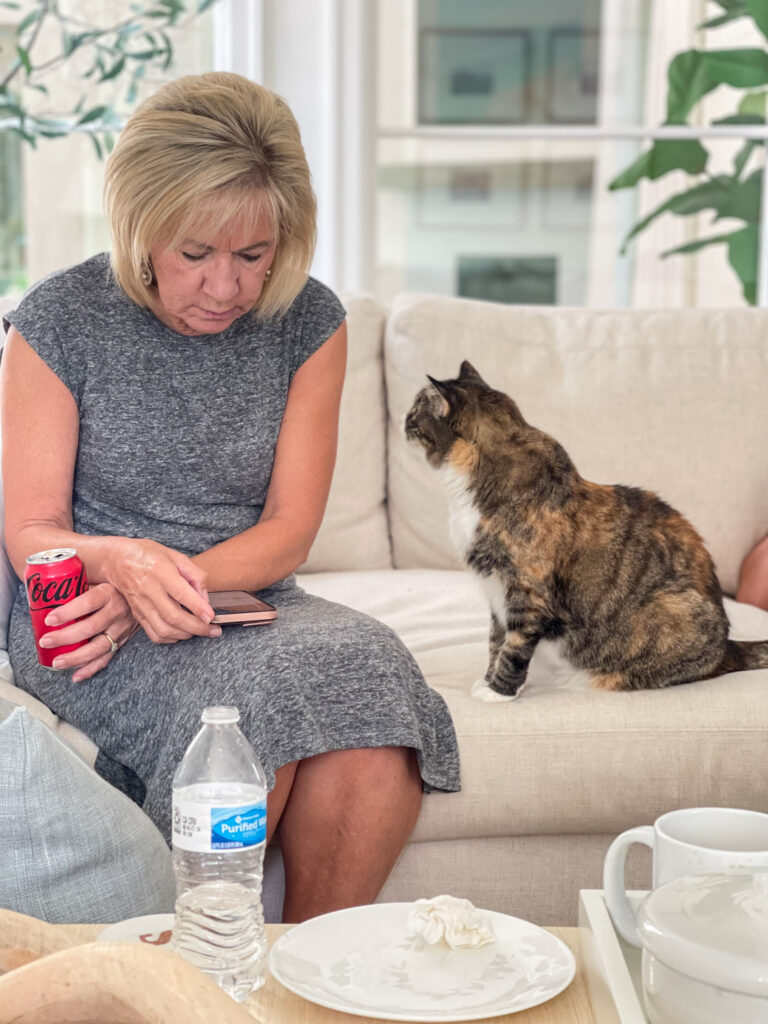 We also spent some time with some dear family friends. These two went to nurses training together, then both moved to Utah, and then half of their kids moved to Nebraska! We all stay in touch still, and the kids (me and our friends) call ourselves cousins to this day.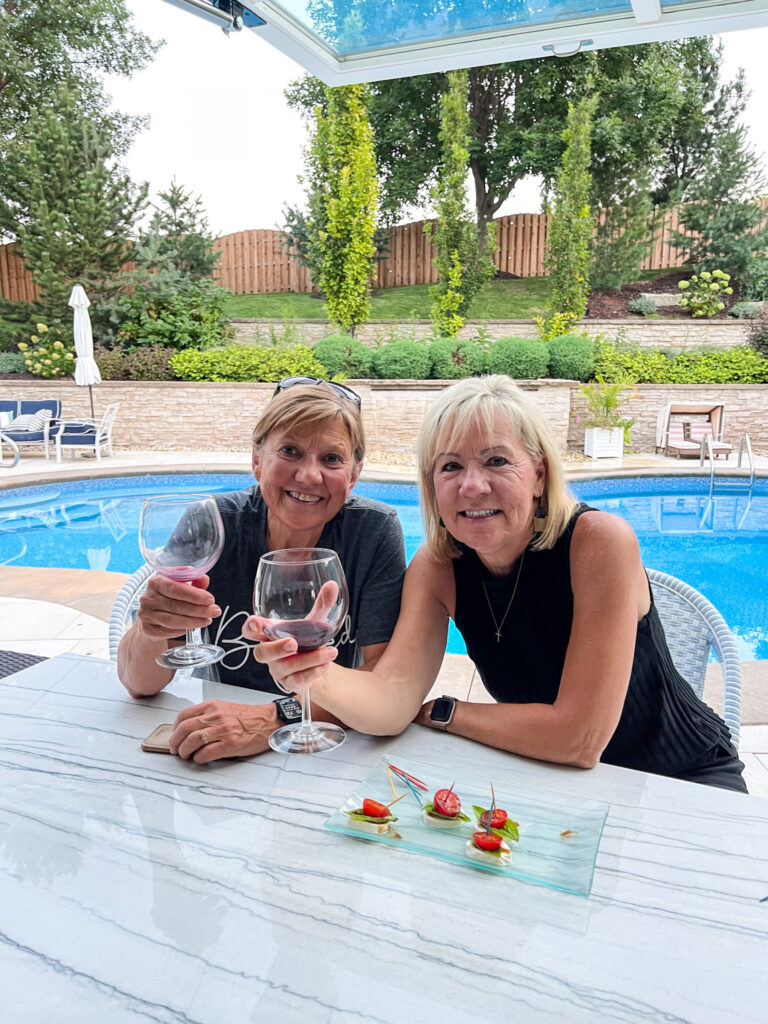 Hawkeye loves when we have visitors at the pool house bar. It means he can usually sneak outside! He loves the heat on the concrete coping once the sun starts to set.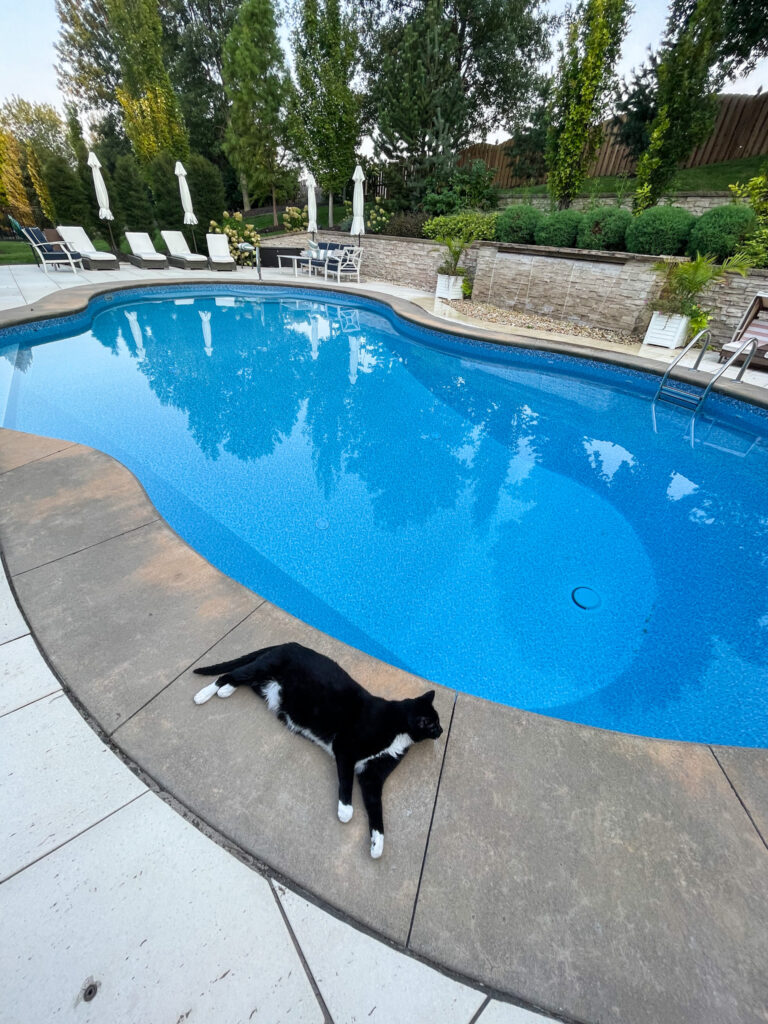 My dad is in to coin collecting, so I took my parents down to Ashland one day while Kurtis was working. My dad spent the whole time in the coin store, while my mom and I explored all their cute little shops! We especially loved Salt Creek Mercantile and Postscript! Such cute little small-town gems!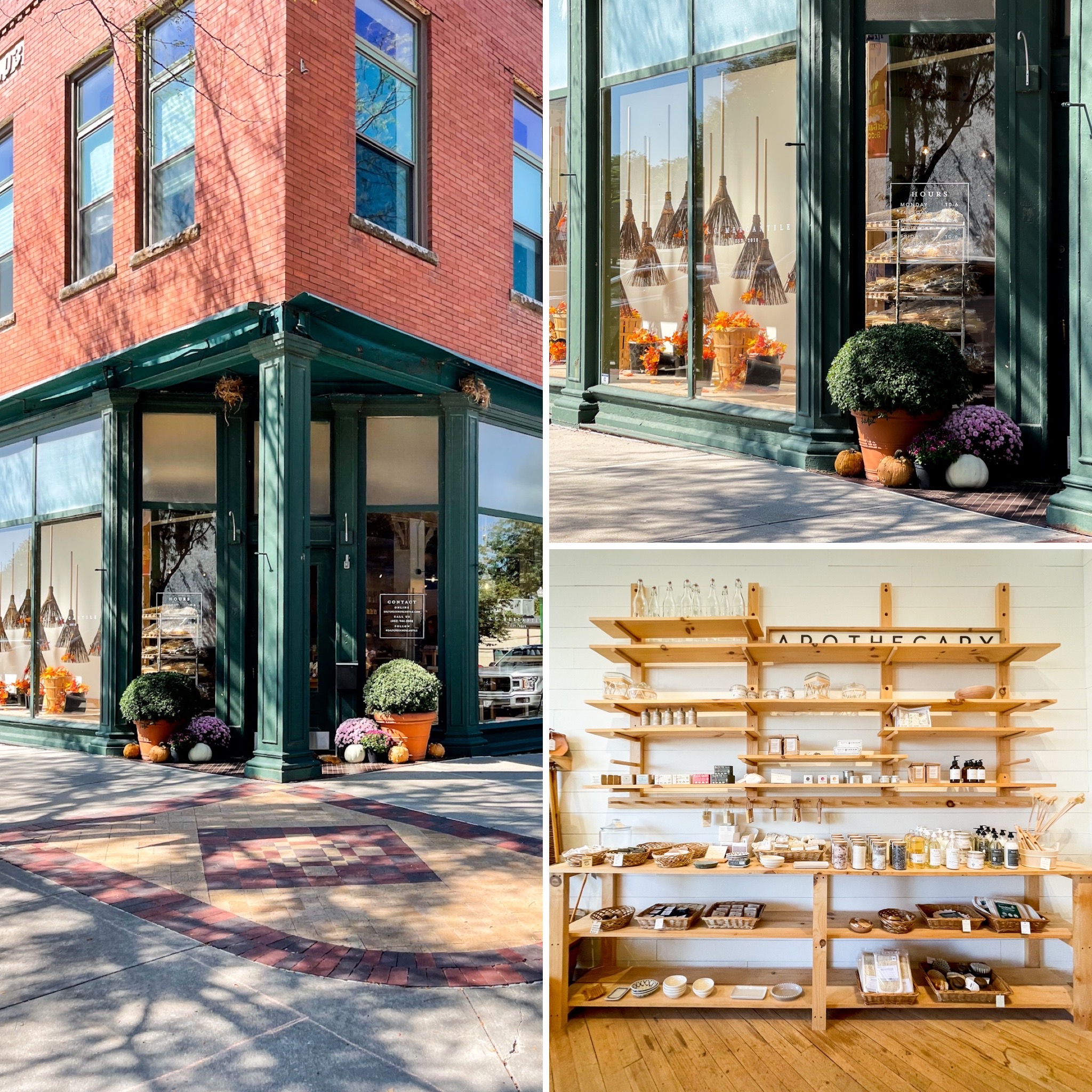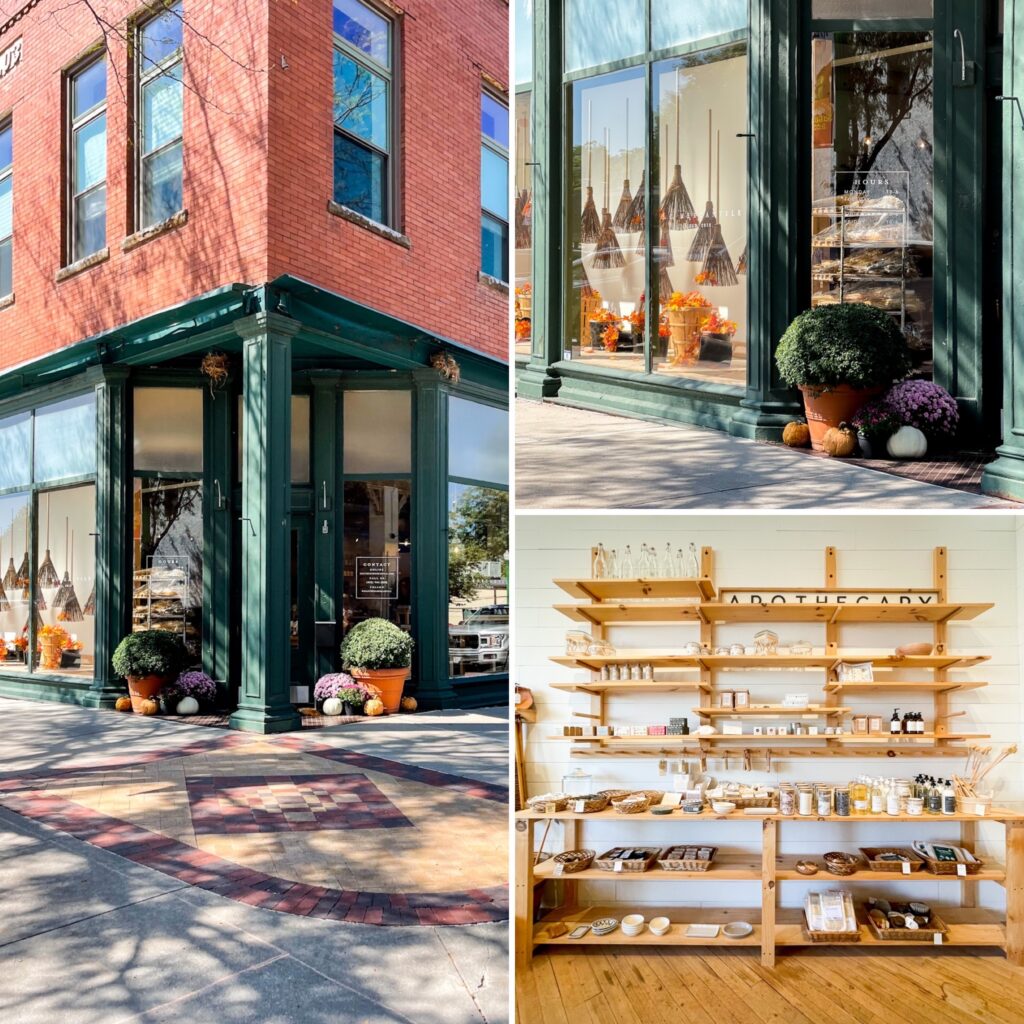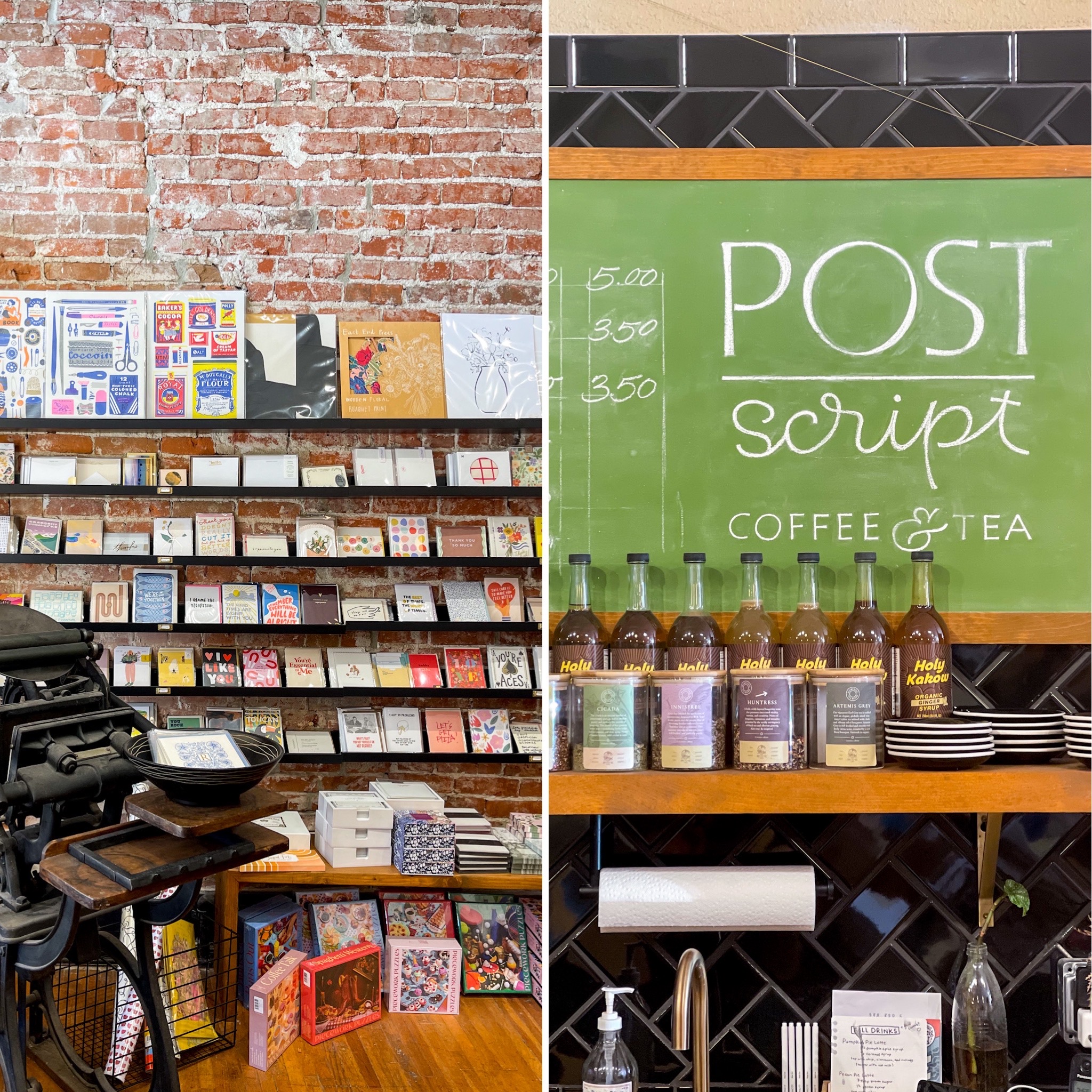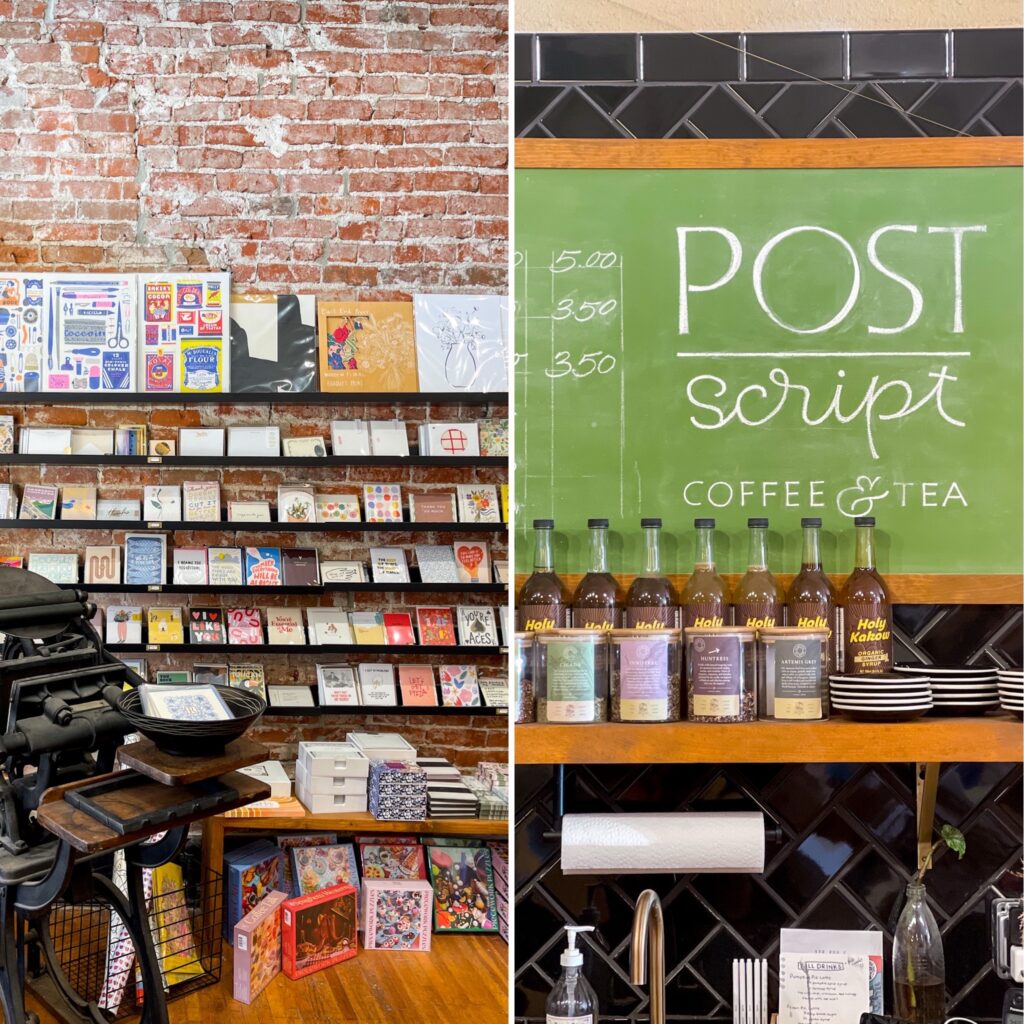 This past Friday night, we had end-of-season BLTs down at our friends' house. It was hot during the day, but once the sun went down it was rather beautiful outside. After dinner, we lit a fire in their firepit and then hung out for a bit. I told Elle to look at the stars in the sky, and she immediately layed down and then started singing Twinkle Twinkle. It was the cutest thing ever! Apologies to Jill for encouraging her daughter to lay on the chalk-covered pavers in her white eyelet shorts 😉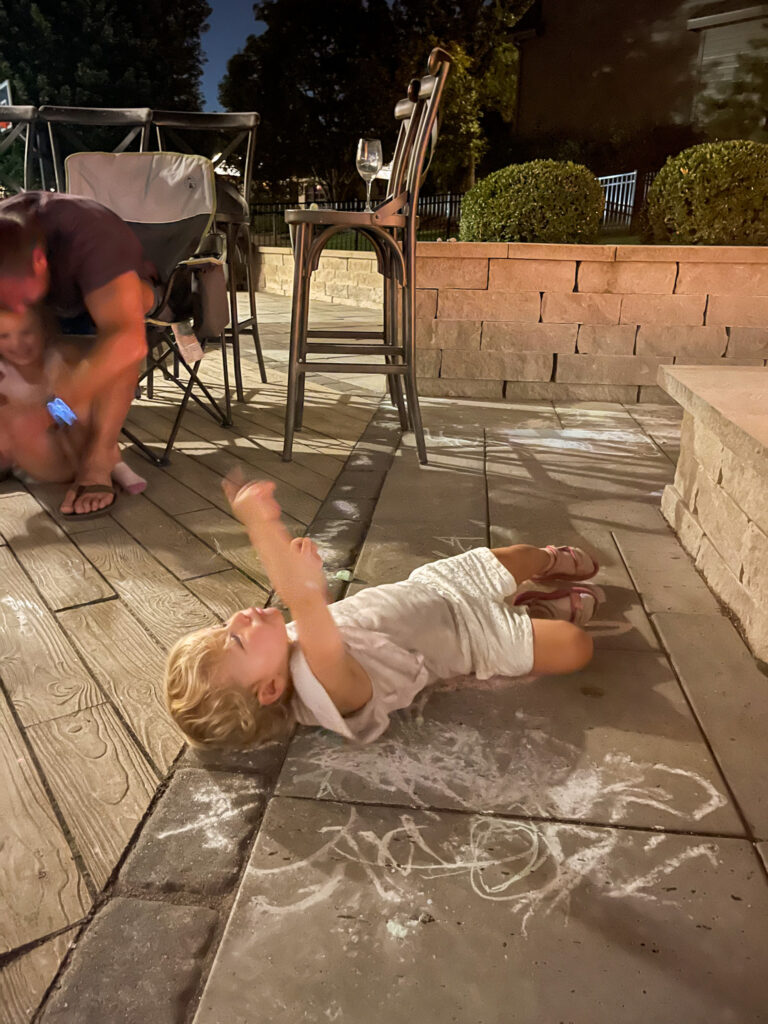 As I mentioned, I head to an influencer/brand conference next week in Dallas. I'm feeling very underprepared, as I still haven't bought any clothes for the "themed" cocktail events. With the move so close, I honestly debated whether or not to go at all, but it will be nice to get back there after a two year hiatus!
We're planning to have the pool closed next week while I'm in Dallas (whomp, whomp), but today is supposed to be 91 and tomorrow 97. So, we're hoping to at least head out in the evenings these next two nights to enjoy it once last time! Trying not to get too sentimental about it and all of our other "last-time"s!
Recent Buys & Sales
Following are some sale from the weekend that have carried over and are still going strong!
I hope you all have a great week!
If you would like to follow along on more of my home decor, DIY, lifestyle, travel and other posts, I'd love to have you follow me on any of the below channels: