Welcome to this week's Wednesday Watch List, where I share the random things that captured my attention and stole my heart over the past week!
This post contains affiliate links for your shopping convenience. You can read my full disclosure policy here.
1 – I really enjoyed this beautiful home tour from W Design Collective! I'm always a sucker for a beautiful, neutral bedroom that is anything but boring. That striped bed is so good!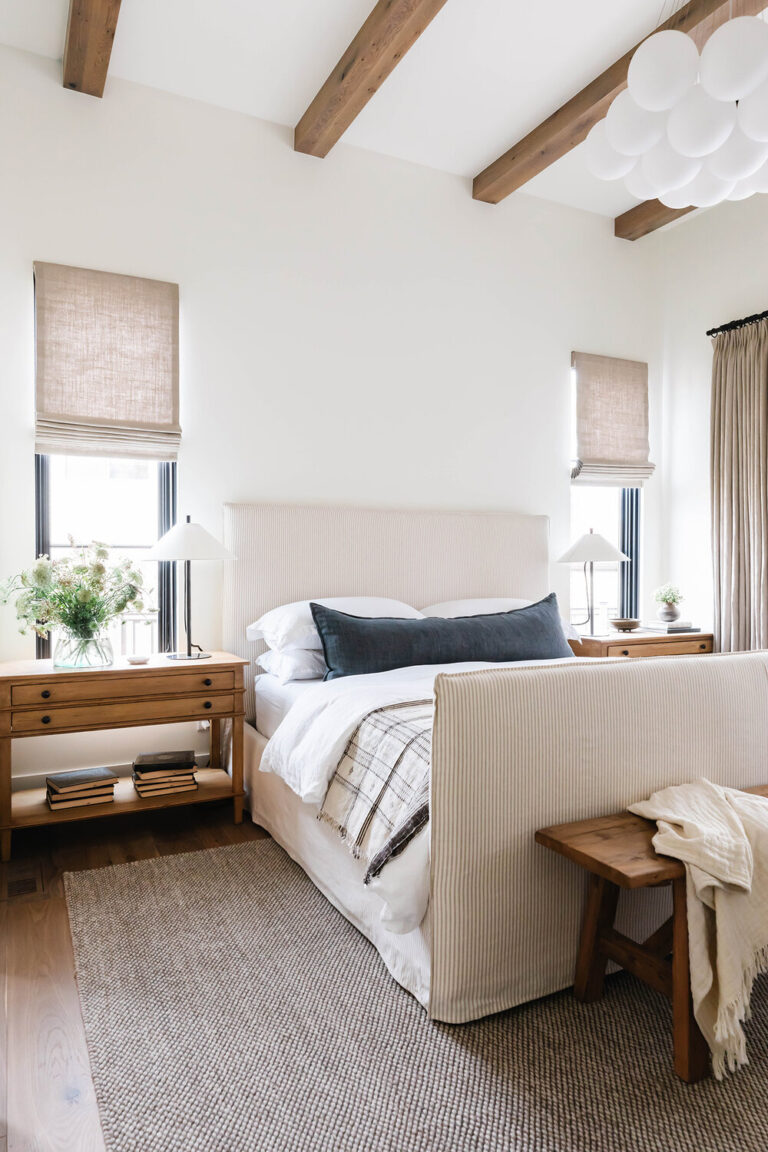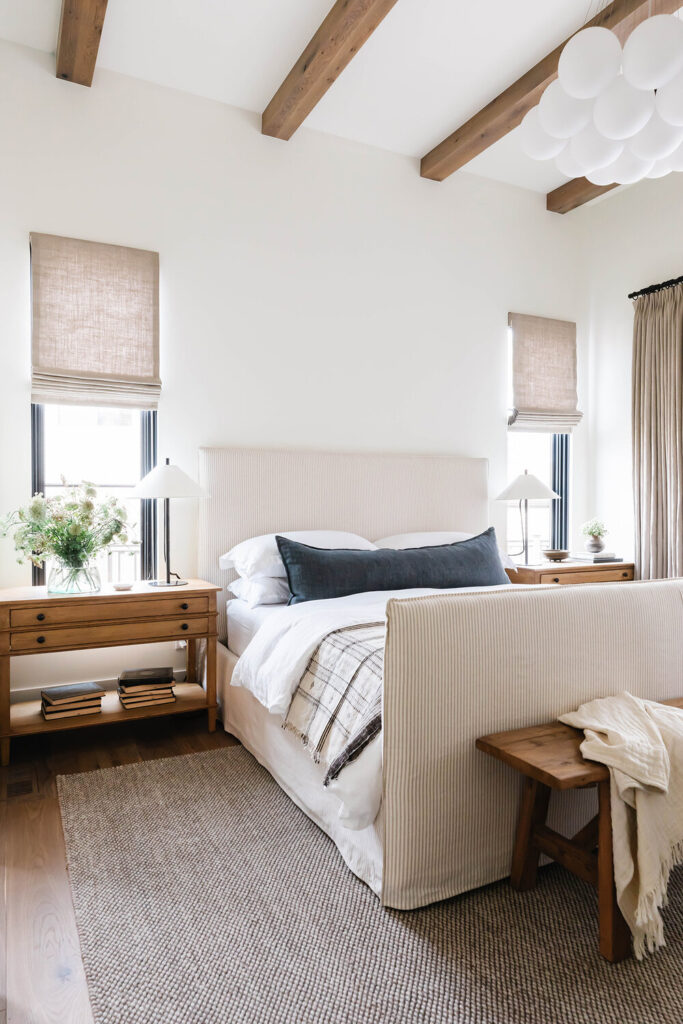 2 – J. Crew has a lot of cute new arrivals, and many of them are 30% off right now with code SHOPFALL. This cocoon sweater blazer is among my favorites! Here it's paired with this drapey ruffle-trim top, which I also love!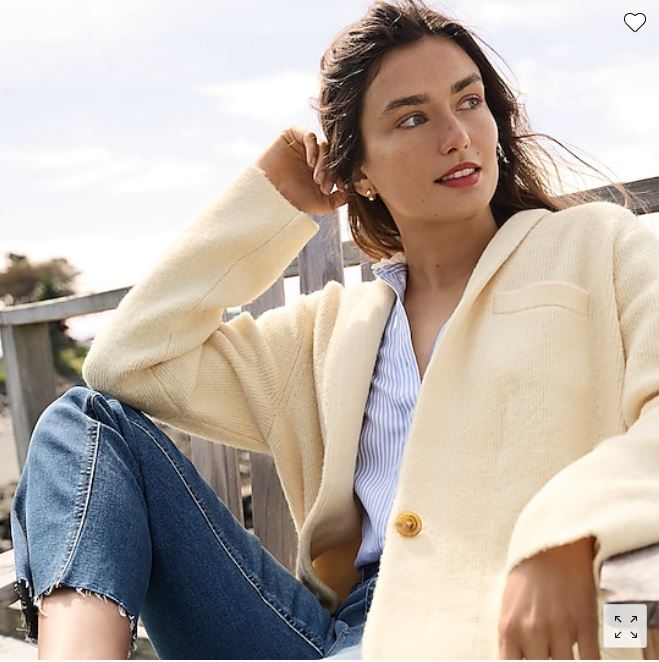 3 – Fluted marble bowls have been trending for the last year or two, and when I found this one, I was shocked by the price. Many I've seen are upwards of $100-200! Especially for this 10″ diameter size! In fact, this one which is only 2″ larger is $299! This one is great alternative to the expensive one if you like the tighter ruffles (and it comes in three sizes). They look so pretty as catchalls by an entryway or on a coffee table, or filled with seasonal accessories like ornaments, moss balls, etc.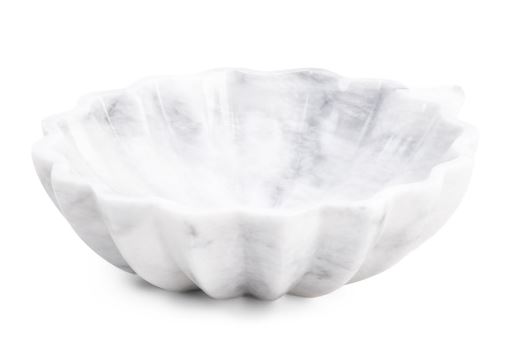 4 – I ordered this colored wine glass set for both myself and my friend Jill for her 40th birthday. We're both big fans of the beautiful Estelle colored glassware, but I'm not careful enough to own $175 wine glasses! 😉 These are still a bit pricey, but are absolutely stunning in person – the stock photos serve them no justice at all! We were both so happy with the quality! They also sell a stemless set for only $29, so I'm considering those as well once we get down to Florida. I know they're more spring-toned than fall vibes, but I still think they could be used year round!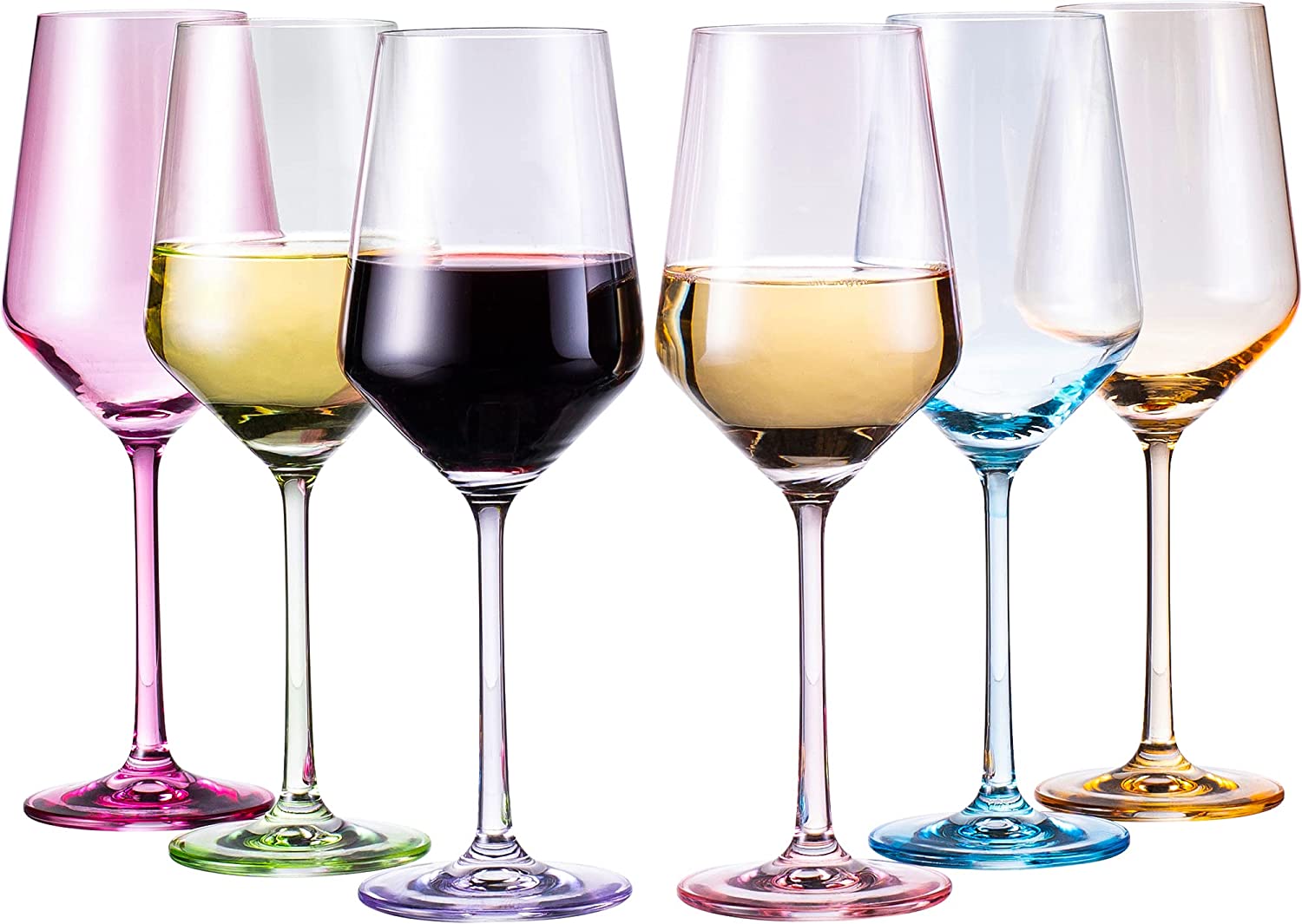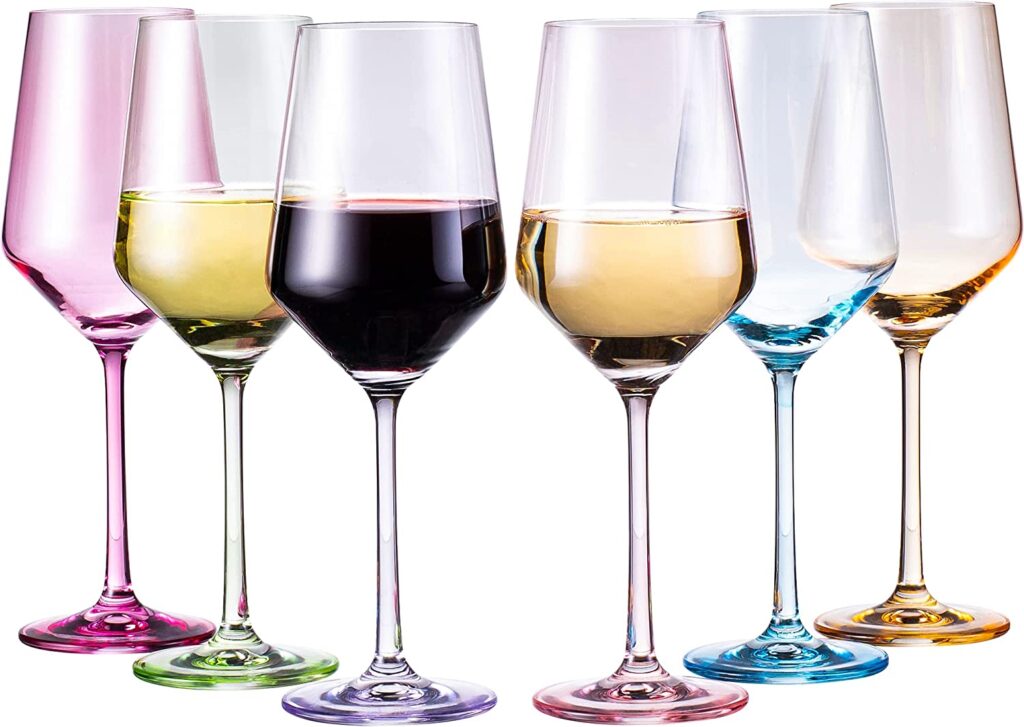 Here's how Jill's looked on her counter. So pretty! I would argue this is a pretty accurate depiction of their true colors (moreso than the stock photos).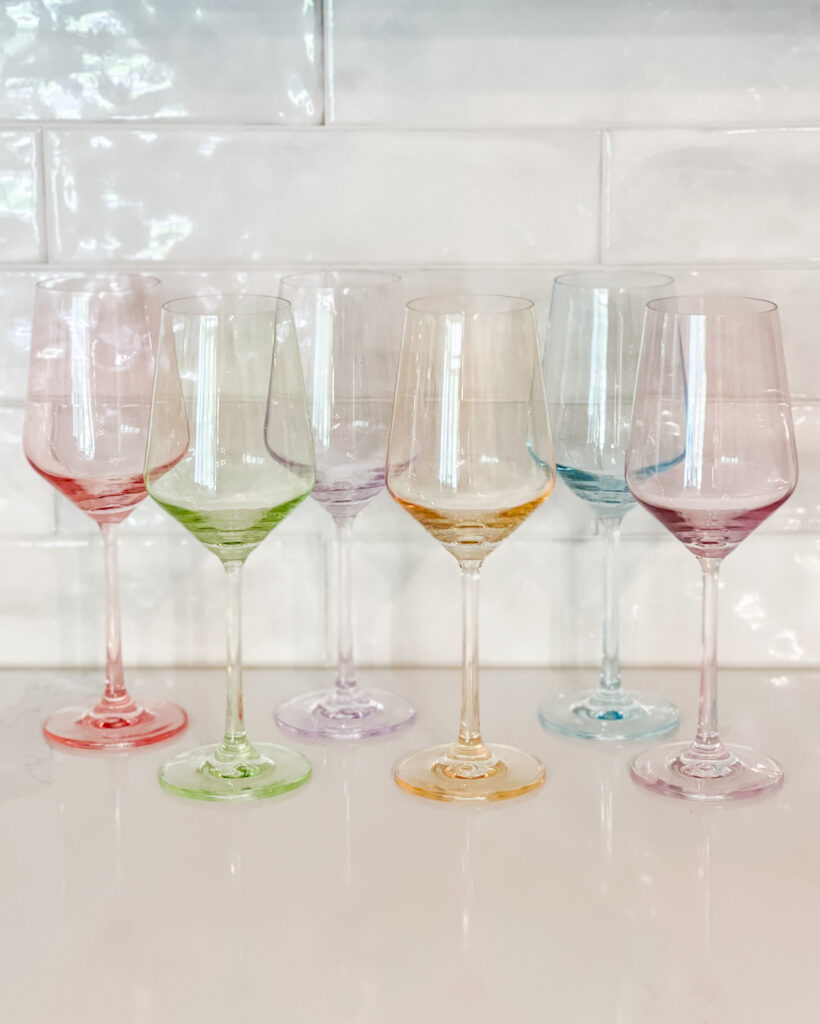 5 – This Toasted Pumpkin candle has been my favorite fall scent for the past two years and I'm so happy to see it's back this year! It smells heavenly, and it's one of the few we own that Kurtis will light on his own because he loves it too. They also offer this travel tin size if you don't want to commit to the full size without trying it first. If you love trying new fall scents, check out this Best Fall Candles post we did about three years ago (before I found this scent)! Kurtis helped me out with that one and gave his honest opinions as well!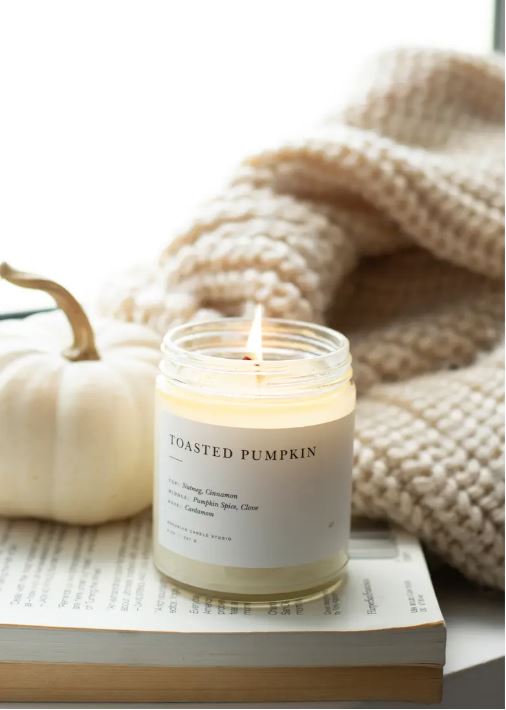 If you would like to follow along on more of my home decor, DIY, lifestyle, travel and other posts, I'd love to have you follow me on any of the below channels: