Good morning! I hope you all had a nice long weekend! It's been a busy few weeks around here, so we're looking forward to just being home for a bit (even if that also involves packing). We spent most of last week in Sonoma/Napa for our friend's 40th birthday, and then a pretty quiet weekend at home. Here's a little bit of what else we've been up to this past week!
This post contains affiliate links for your shopping convenience. You can read my full disclosure policy here.
Home Projects & Updates
Upon our return from Sonoma, we spent the weekend working on packing and purging. The girls "helped" me in the pool house, but mostly they were just following me around and seeking out the sun in each room I was in.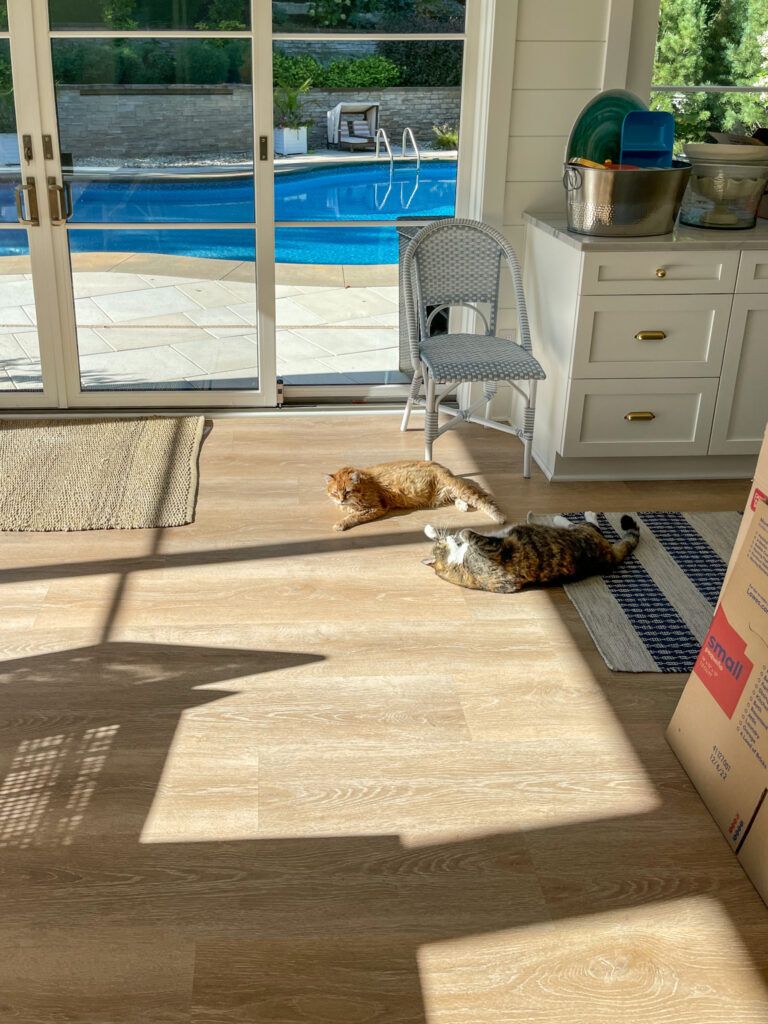 I'm bummed I forgot to take a "before" picture, but we also worked on purging a bunch of our kitchen cabinets and drawers. We know we'll have to leave the packing of our kitchen items until the very last minute. With that, we also don't want to be purging and sorting at that time. We were able to donate about half of every drawer in the spaces we worked on, and get rid of a lot of duplicates or items we know we don't use. Turns out nobody needs five sets of measuring cups, four sets of measuring spoons, etc. With a few of our drawers being so deep, it was harder to keep them organized. So happy to have these spaces cleaned out so when the day gets closer, we can quickly throw what we actually need/use all in a box and be done with it!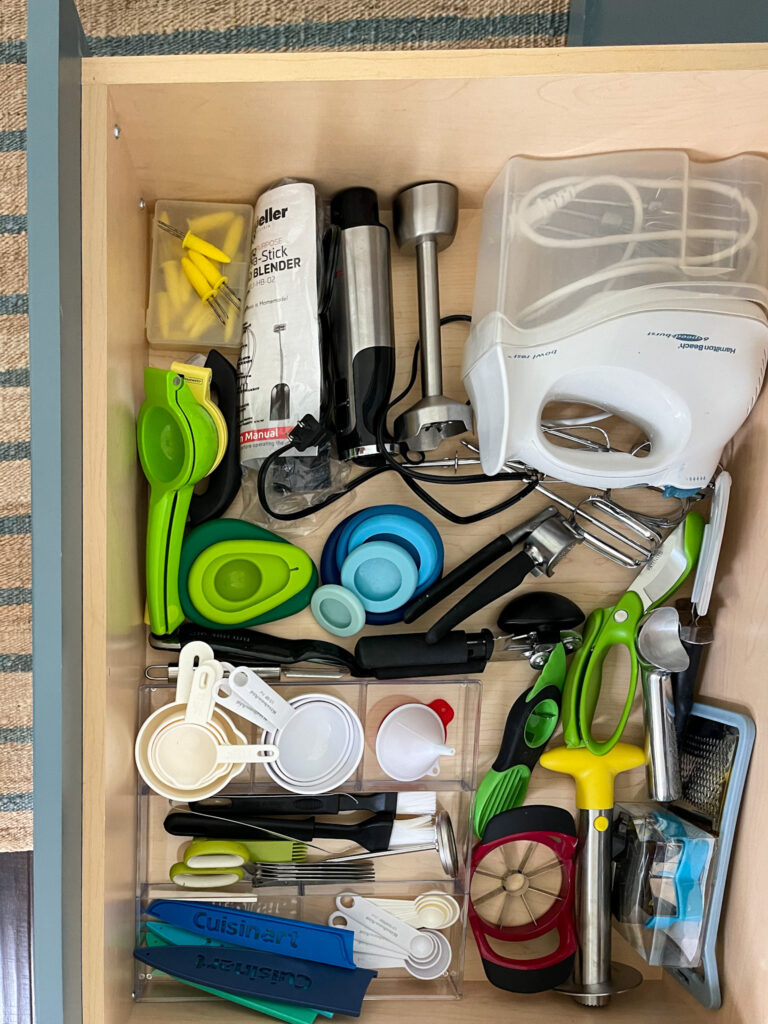 Now that we're in the phase where we need to start selling a handful of pieces of furniture (Kurtis' old desk included), we moved him to the den. Since the den is now empty (except for the coffee table the new owners bought) it gives him a dedicated office – on a six foot folding table 😉 But this way we can sell his old desk without interrupting work. And for those wondering why Kurtis never gets the office on the main floor, his monitor setup alone should give you a clue. I can't even look at this. Ha!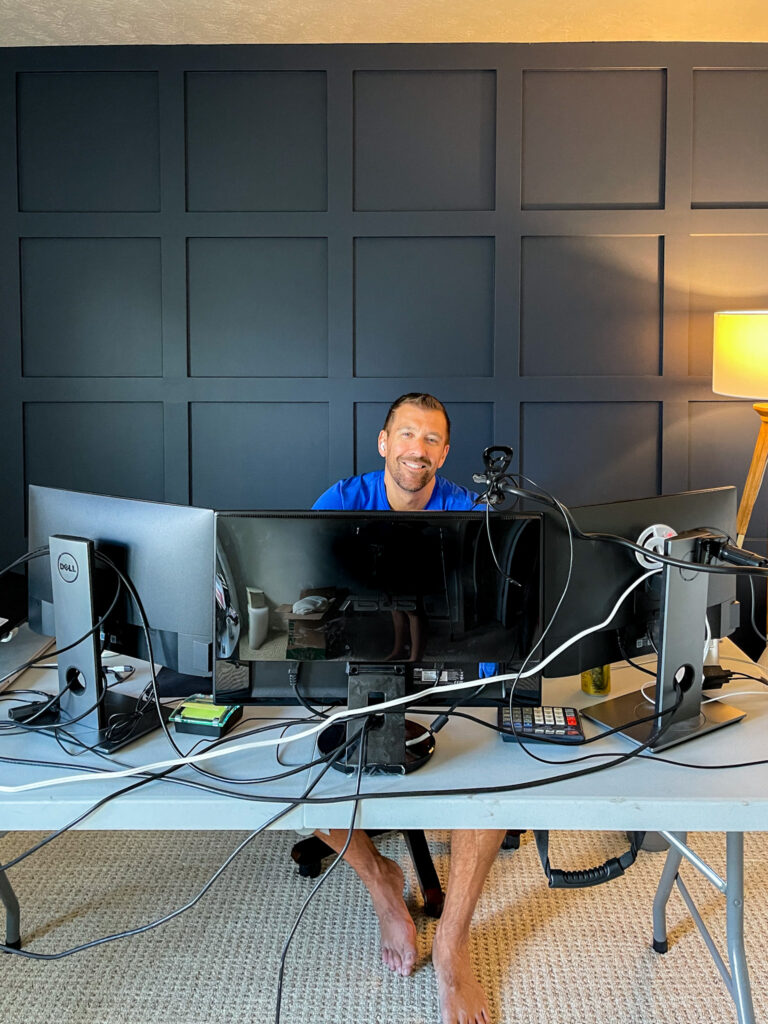 I sent this pic to my mom yesterday. In Utah, they have a much more difficult time growing sweet potato vines because it's so dry and they need so much water. The one below is one I never actually planted this summer. It's still in the little 3″ pot that I purchased it in and then just sat in my planter. And somehow it's the largest one I've maybe ever grown! Clearly this one gets hit by the sprinklers because all of my others are dead at this point.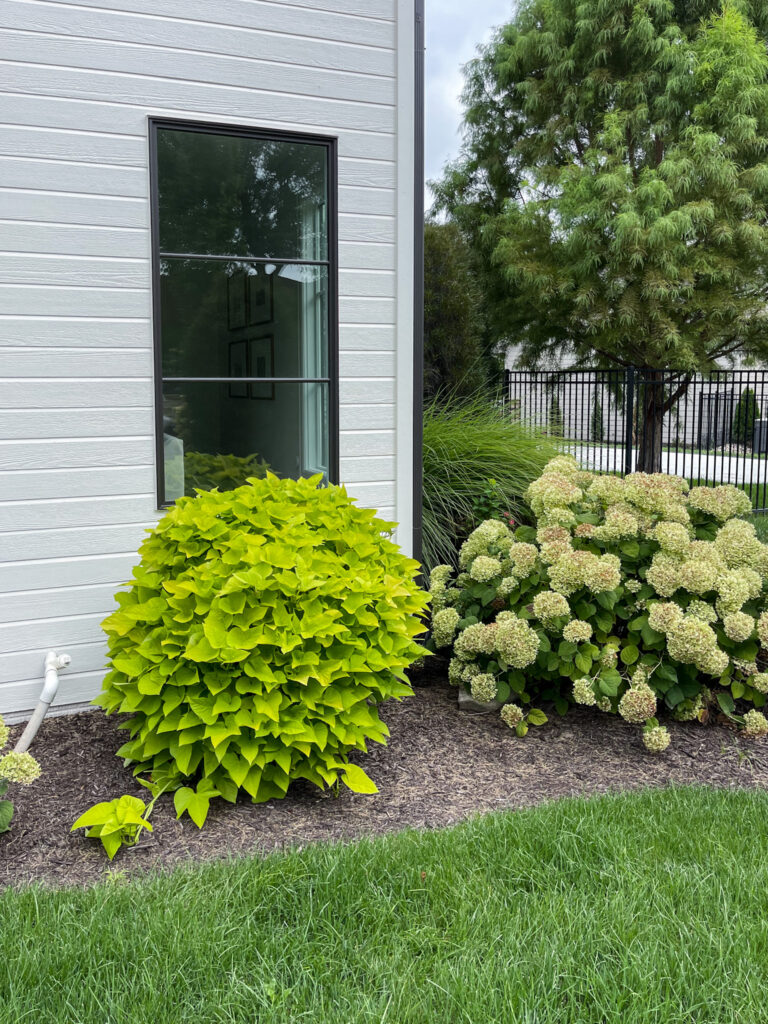 I dug up about half of my dead planters over the weekend and need to wrap that up this week! It's hard to believe it's already that time of year!
Around Town & For Fun
As mentioned, we spent most of last week in Sonoma/Napa! It was such a great getaway and we had so much fun with our friends celebrating Jill's 40th birthday! I've received a number of requests on Instagram to share our itinerary, and although I didn't plan it, I'm happy to share where we went. Originally I was going to just drop it all here in the Weekend Recap, but I think instead I'll create a post later this week with the full itinerary. That way it will be easier to find and other's can leave comments with their favorite recommendations. I'm definitely not calling it a trip guide because I did essentially zero of the research, but I'm happy to share where we went and what we did. Jill did a really great job of mixing things up and it was such a great time!
We stayed at The Lodge at Sonoma and hit the pool for a few hours before dinner on the day we arrived. We couldn't have asked for better weather – cold, crips mornings followed by hot afternoons!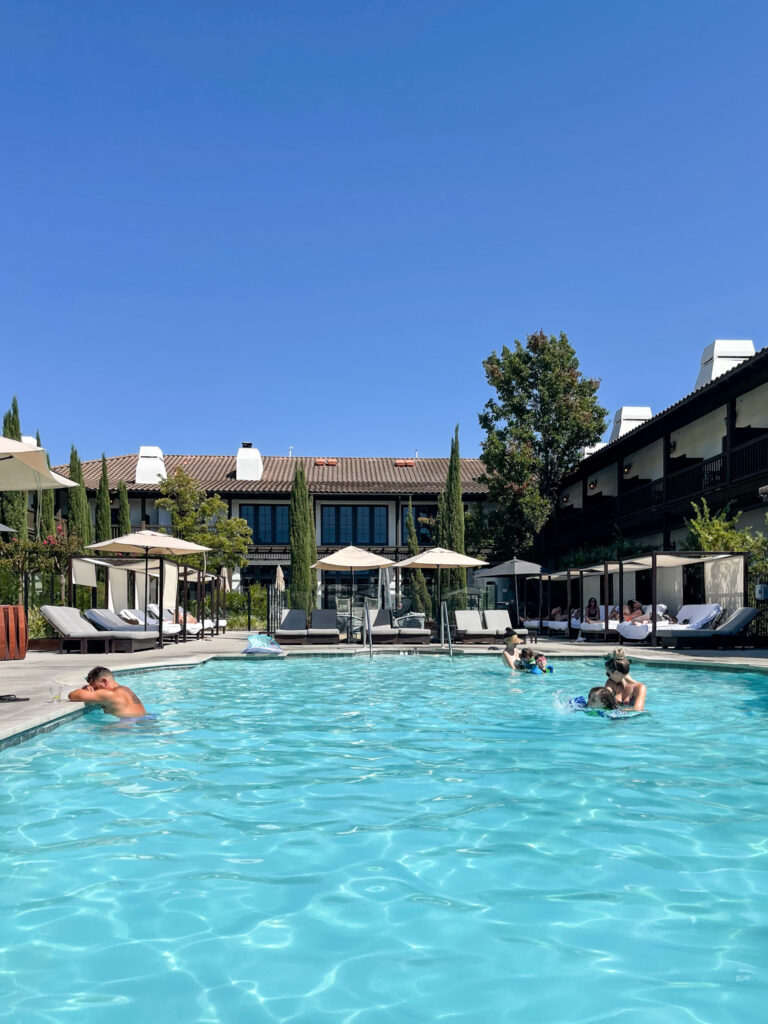 Is anyone shocked I made friends with the little cat that was wandering the hotel grounds?! He'd come running whenever he saw me and it was basically the cutest thing.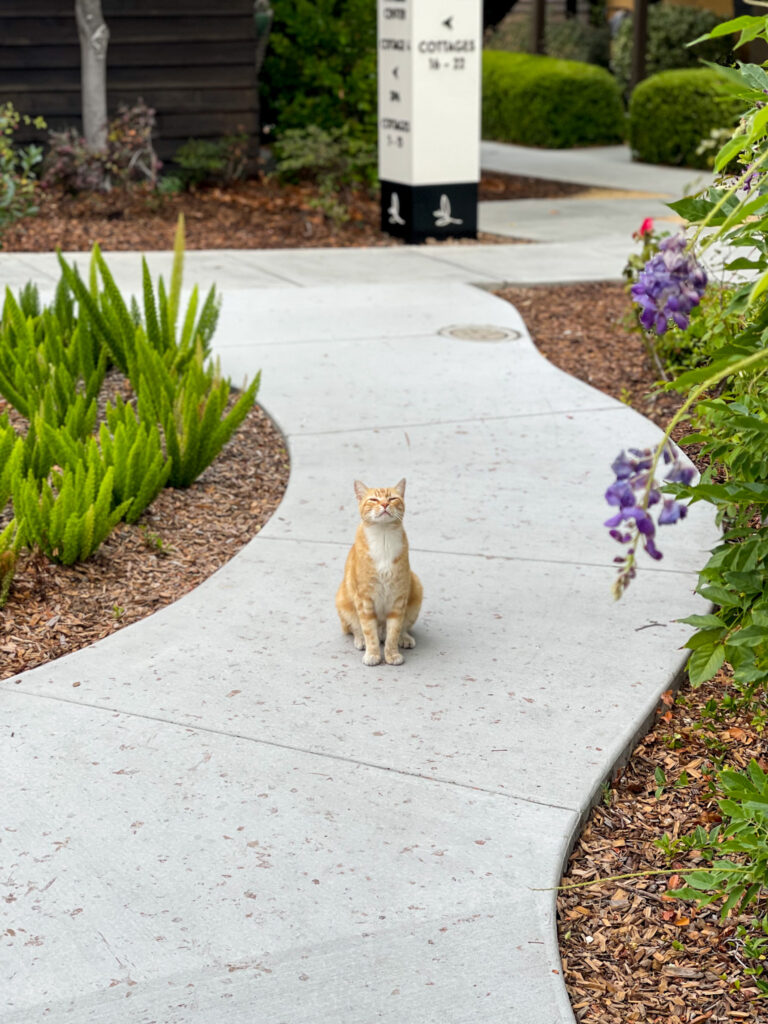 I shared this next image on Instagram and it still makes me laugh! Kurtis had to miss half of our first full day in Napa due to his quarterly meetings he couldn't miss. I made sure he knew he was there in spirit. Also, such a flattering photo of me 😉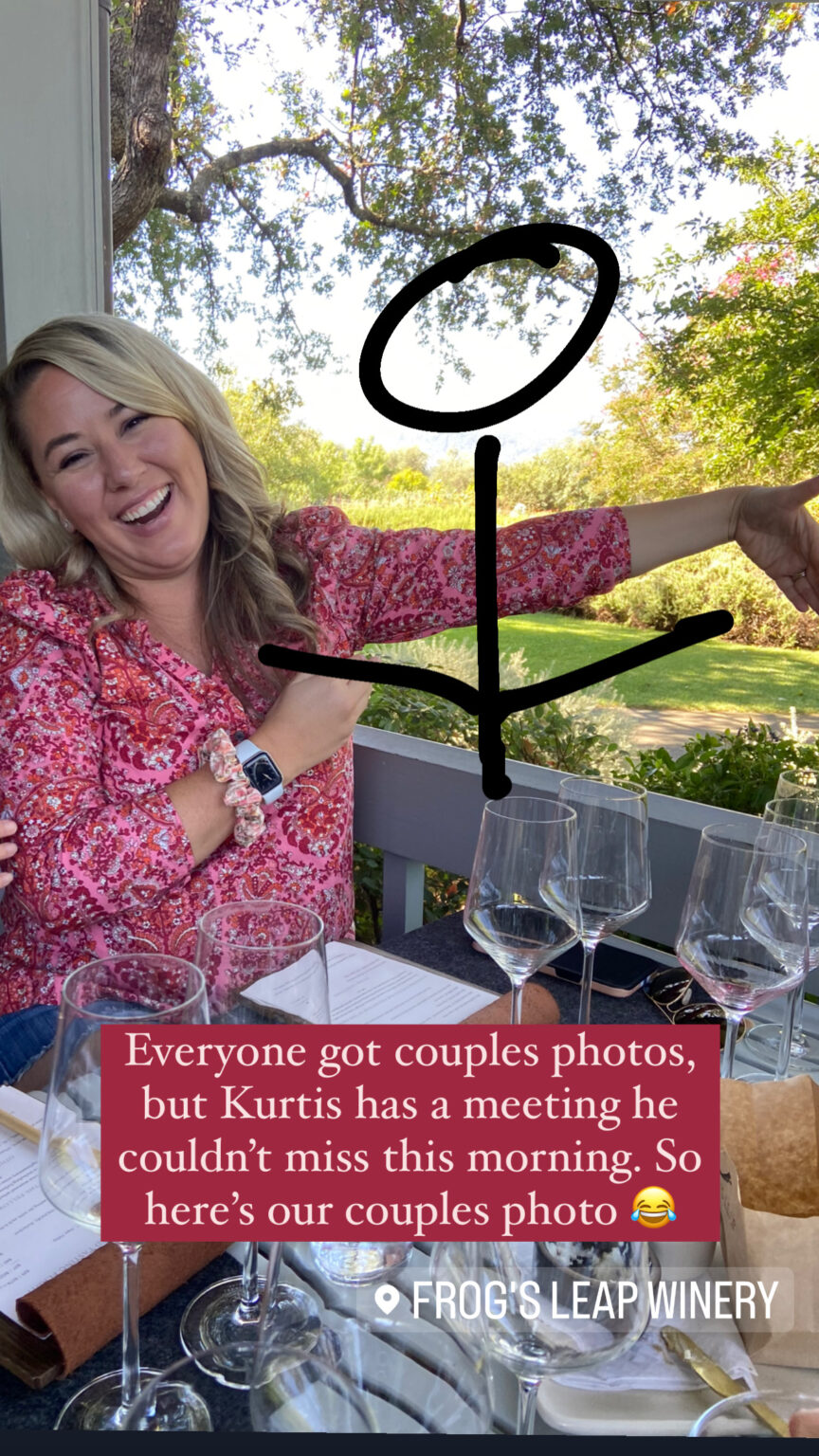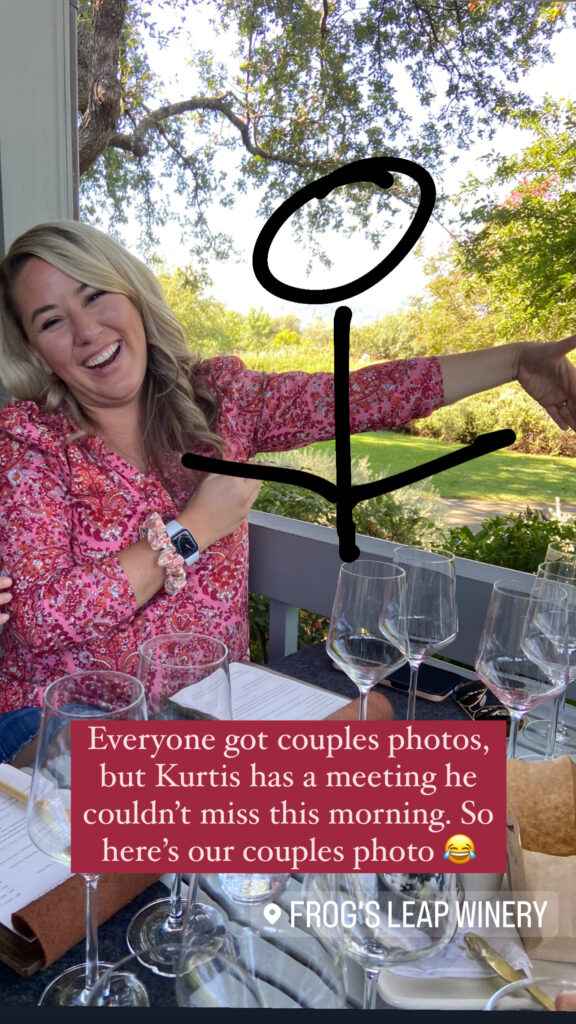 It was such a great group to travel with, and we had so much fun! Stay tuned for the full itinerary!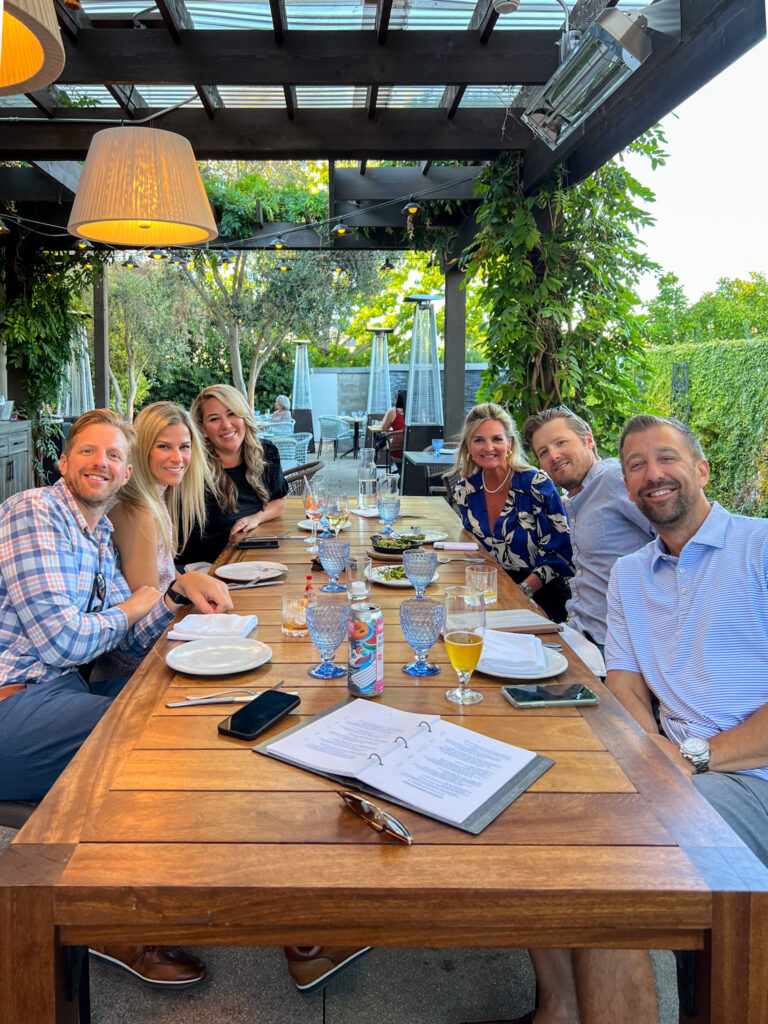 In random news of the week, on Saturday night I got a message on Instagram from our guest at Hola Beaches. Apparently there had been a wild chicken wandering the neighborhood for a few days, and it had decided to make our porch it's home. Her daughter loved it and they named her Bertha! I texted a few of my friends in the area, and Ashley said she thought it may be their neighborhood chicken that had been missing for a week or two. She drove over at about 9:30 that night, rescued it, and drove it home. Turns out she may now have a pet chicken that just wants to hang out at her house 😉 I'm pretty sure we'll laugh about this one for years to come!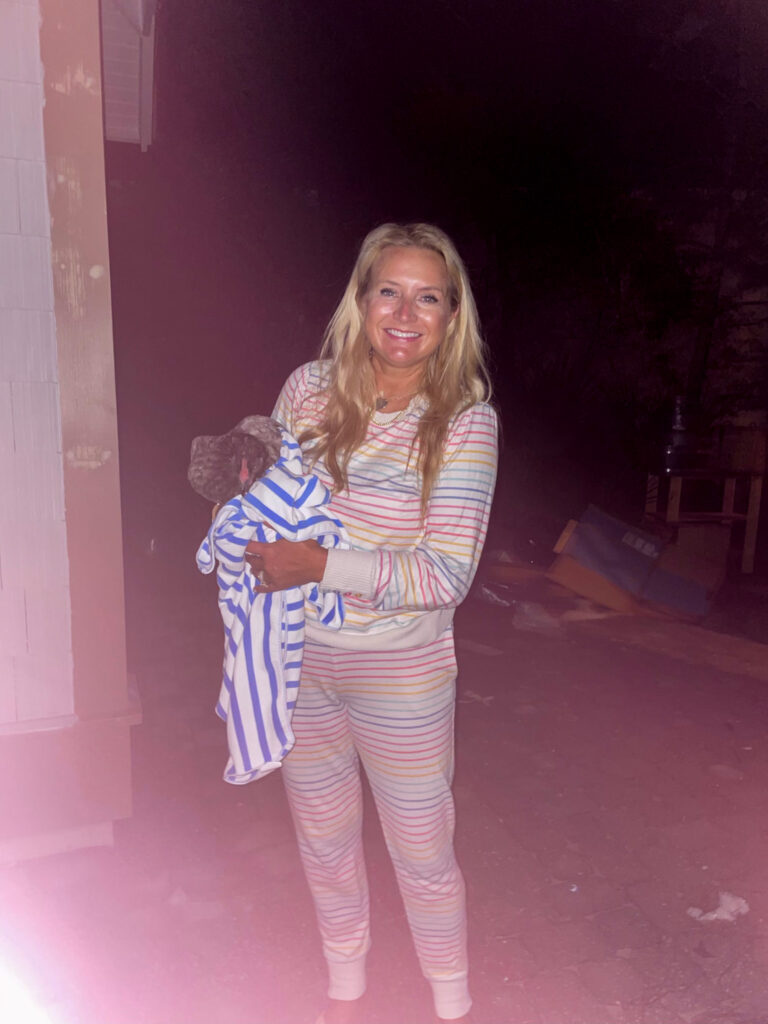 I was laying on the couch briefly yesterday in between packing, and Henley and Hawkey both jumped up to join me. They haven't been getting along super well (Henley refuses to let him nearby) so I was shocked they cuddled up and fell asleep together! I also clearly need to clean my reverse camera lens!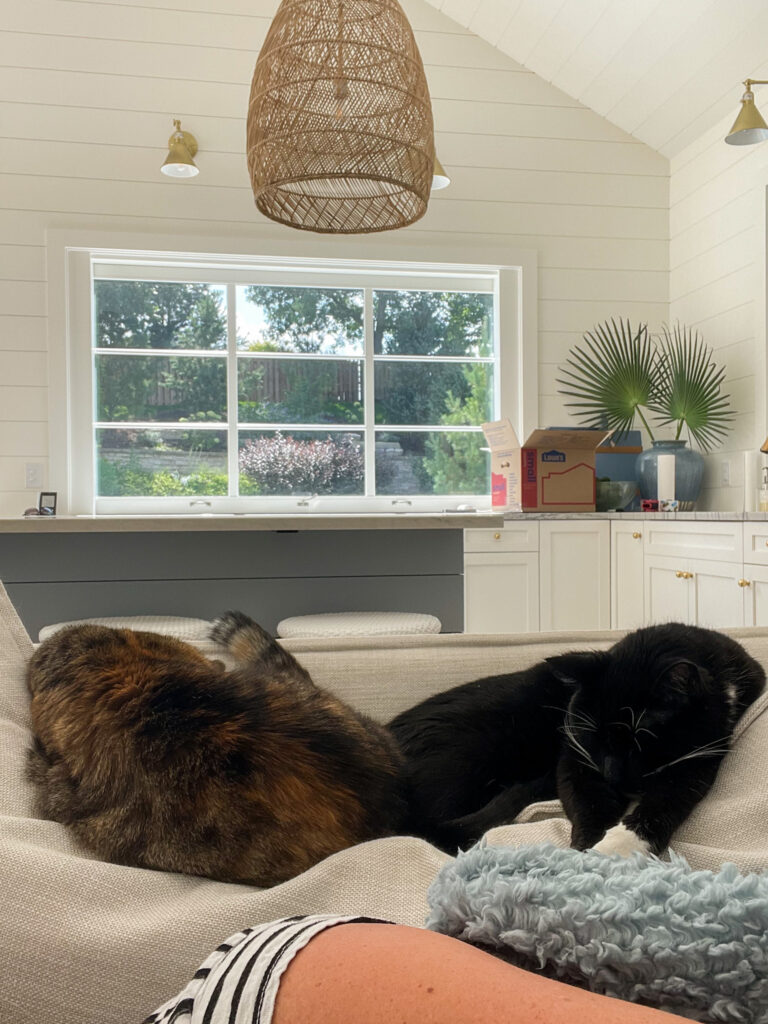 We didn't make it out to the pool this past weekend because the weather was being a bit weird. But we did make it to Dante for a pre-birthday dinner for me and then followed it up with a drink at Alice afterwards. Kurtis' drink was essentially a Mexican Mule, but they lit in on fire and threw cinnamon at it to make it spark and it was pretty dang cool!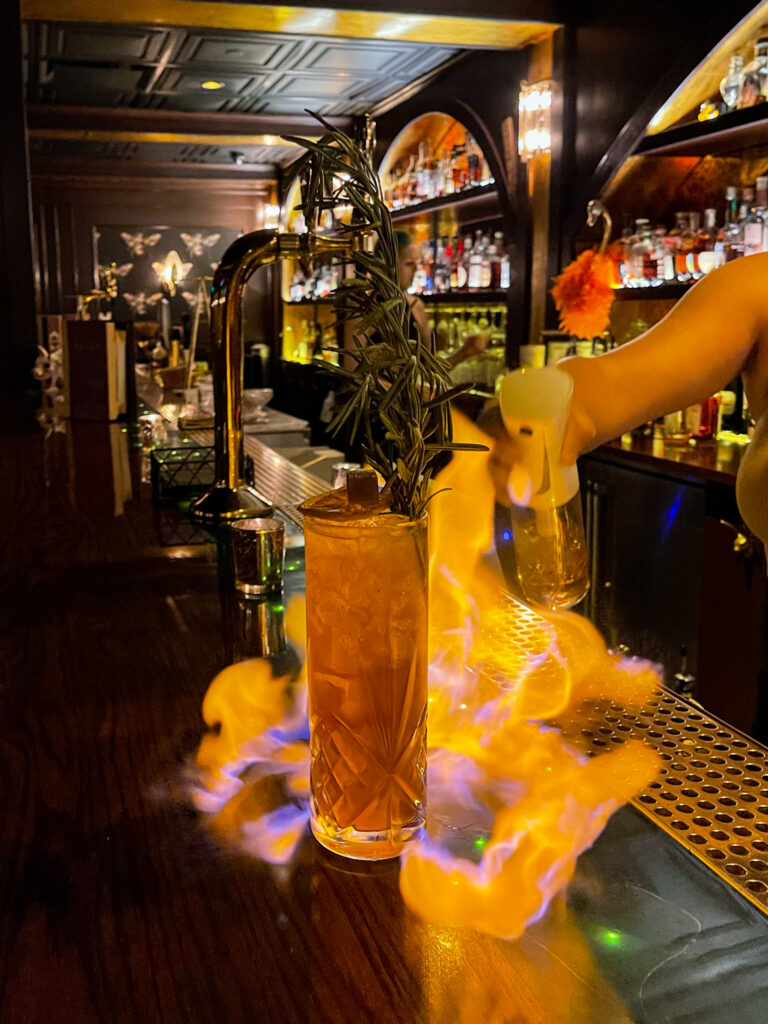 Aside from being a short week, things are pretty normal now around here for the next few weeks! Finally! All the travel was a lot of fun, but we're both such creatures of habits and crave our routines. It will be nice to have a little semblance of normalcy before the big move. It's my (42nd!!) birthday today so we may head out to the pool or dinner tonight, and then my parents fly in for a quick visit this weekend. It should be equal parts chill and fun this week!
Recent Buys & Sales
Following are some sale from the weekend that have carried over and are still going strong! You can see my top picks here.
I hope you all have a great week!
If you would like to follow along on more of my home decor, DIY, lifestyle, travel and other posts, I'd love to have you follow me on any of the below channels: