Hello from Florida! I hope you all had a nice weekend! Kurtis and I made the trek in a UHaul from Nebraska to Florida on Saturday and Sunday and will be spending a few days down here this week. Here's a little bit of what else we've been up to over the past week.
This post contains affiliate links for your shopping convenience. You can read my full disclosure policy here.
A Little Bit of Everything
I'm going to combine the home projects and around town section here again this week for a little bit of everything that's been going on. The house projects and our regular life are all kind of blurred together right now 😉 I had actually planned to post yesterday on schedule, but then forgot we weren't getting Wi-Fi installed at the Florida house until later in the day. So here we are on Tuesday!
I spent much of the past week packing like crazy to get ready for the arrival of our UHaul on Thursday night. My little assistants fell asleep on the job multiple times 😉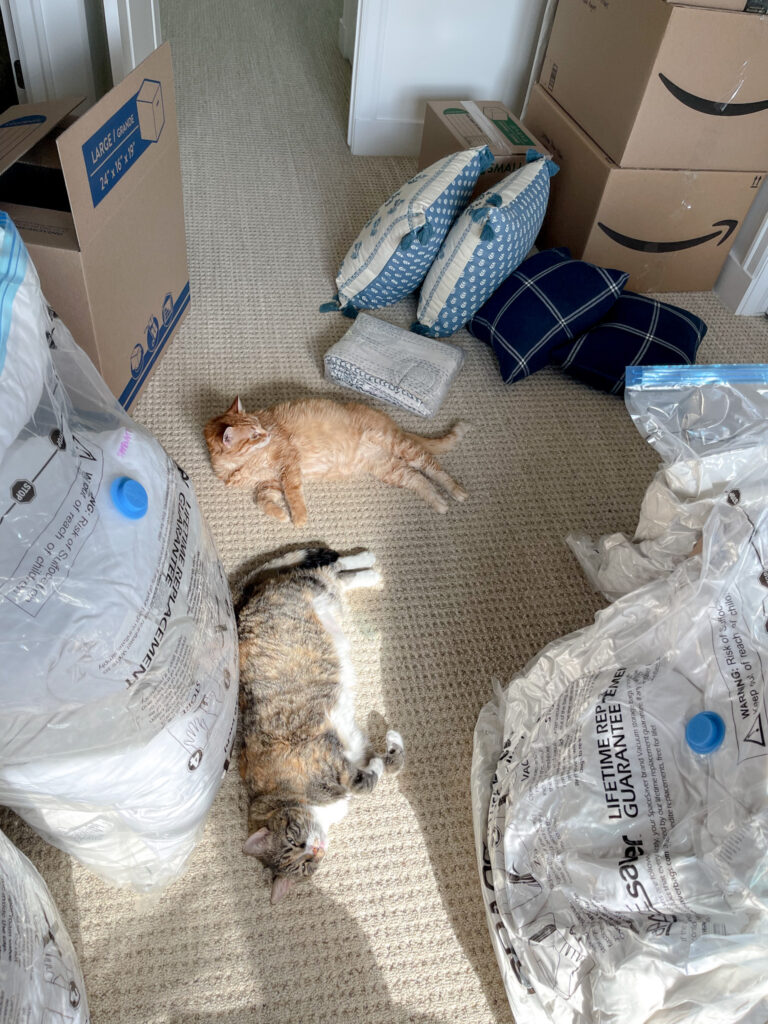 If you're new around here, we'll be moving from Nebraska to Florida in October (you can read more about that here). We headed to Florida over the weekend because we have meetings this week for our new build. With that, we decided to bring a truck along with us with some of our belongings to make the move down in October a little easier! We'll be living in this house until our new build is done sometime late next year.
Our brother-in-law was a total lifesaver and came over about halfway through loading the truck Friday. Well, I should say halfway through the contents, but he was there much more than half the time! We started with loading all our totes and boxes in the front of the truck so that went quickly and smoothly. Once we got to the furniture it was like a game of Tetris trying to fit everything safely and securely! Unfortunately we didn't fit nearly as much furniture as we had hoped, but what we did pack all arrived safe and sound!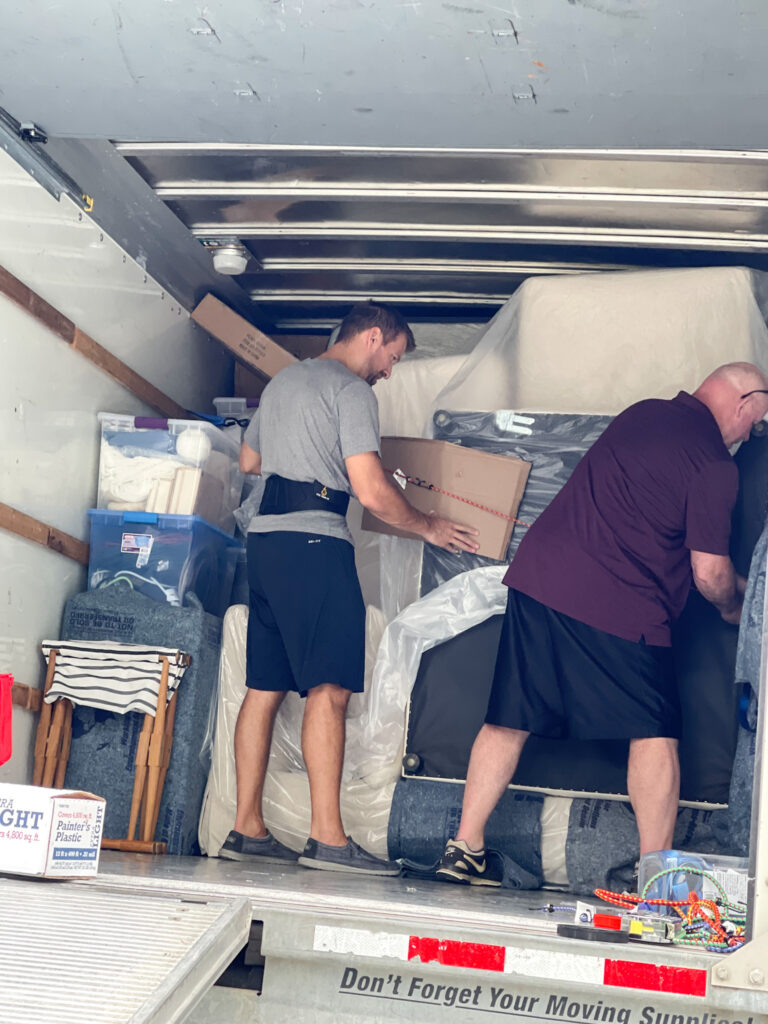 Our limelight hydrangeas are blooming back in Omaha and I couldn't be happier about it! I was even more excited to see some blooming in our new neighborhood down in Florida! I wasn't sure if it was a possibility, given the sandy soil but it looks like it is!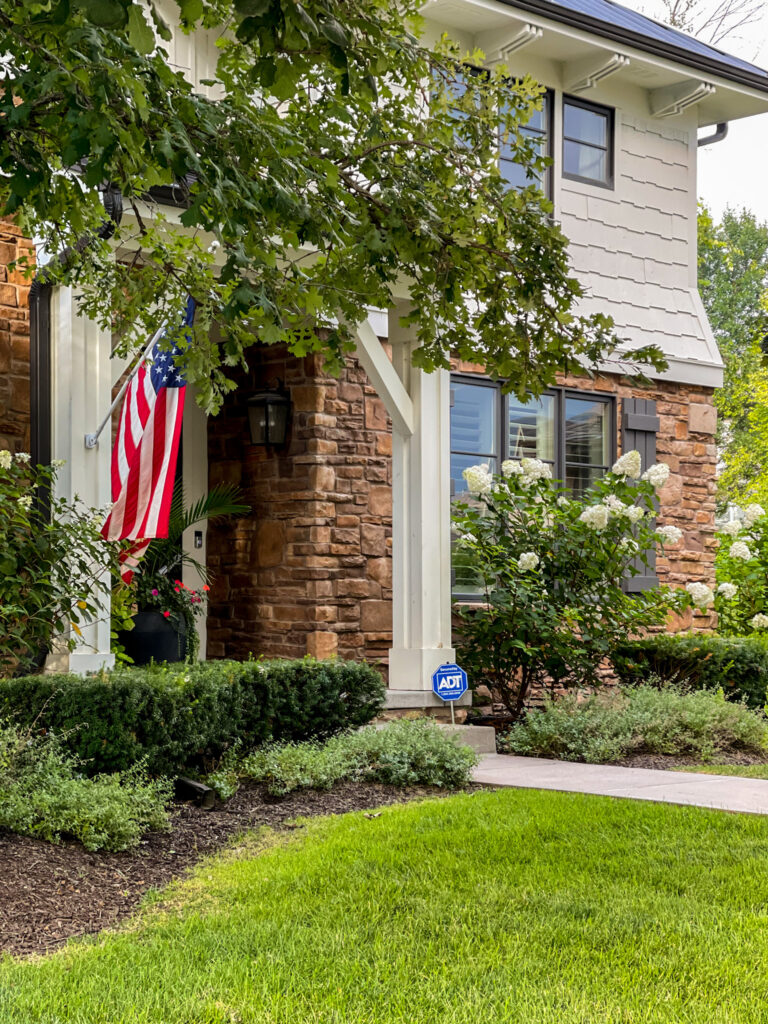 As excited as we are to permanently get down to Florida, it was a bit sad looking out at our empty courtyard from my desk chair on Friday night after we had loaded some of the courtyard furniture onto the truck. Definitely bittersweet to be leaving this house behind!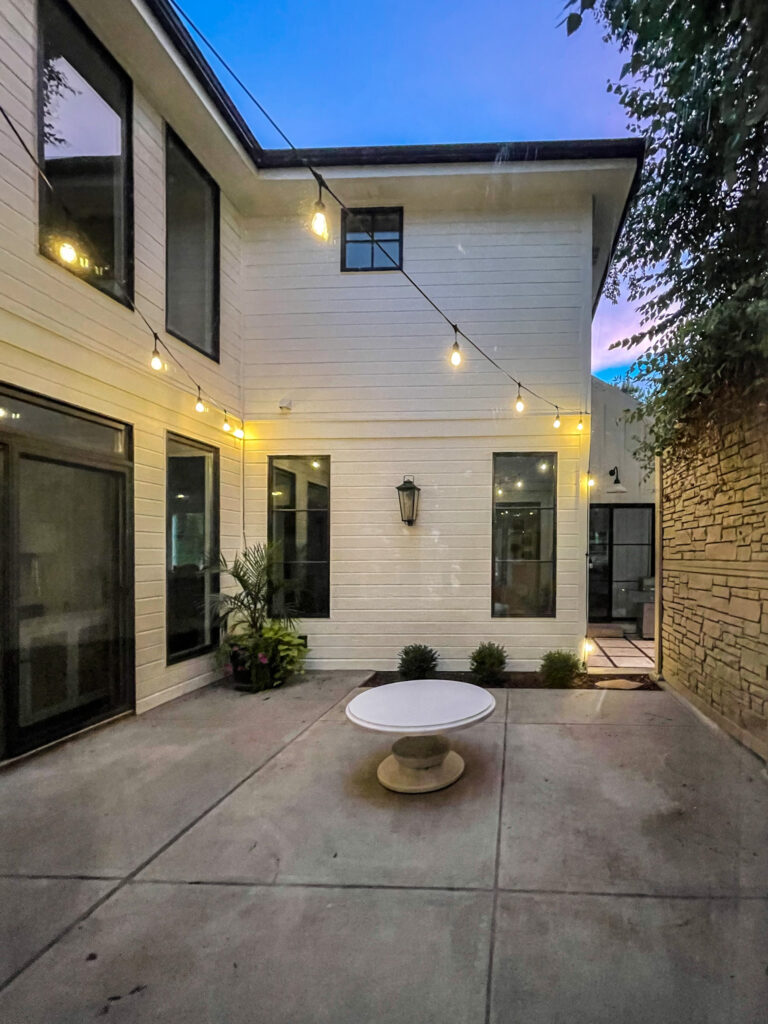 We hit the road early Saturday morning. It's about 18 hours of drive time from Nebraska to Florida, so we broke the trip up into two days. We made it to Franklin, TN Saturday and then finishes the remainder of the trip Sunday. I even logged about 8 hours total of driving the 20′ UHaul, which I initially thought I'd be too scared to do. It turns out, it wasn't bad at all! And in case you're wondering, the roll of toilet paper was for my nose in case I needed it 😉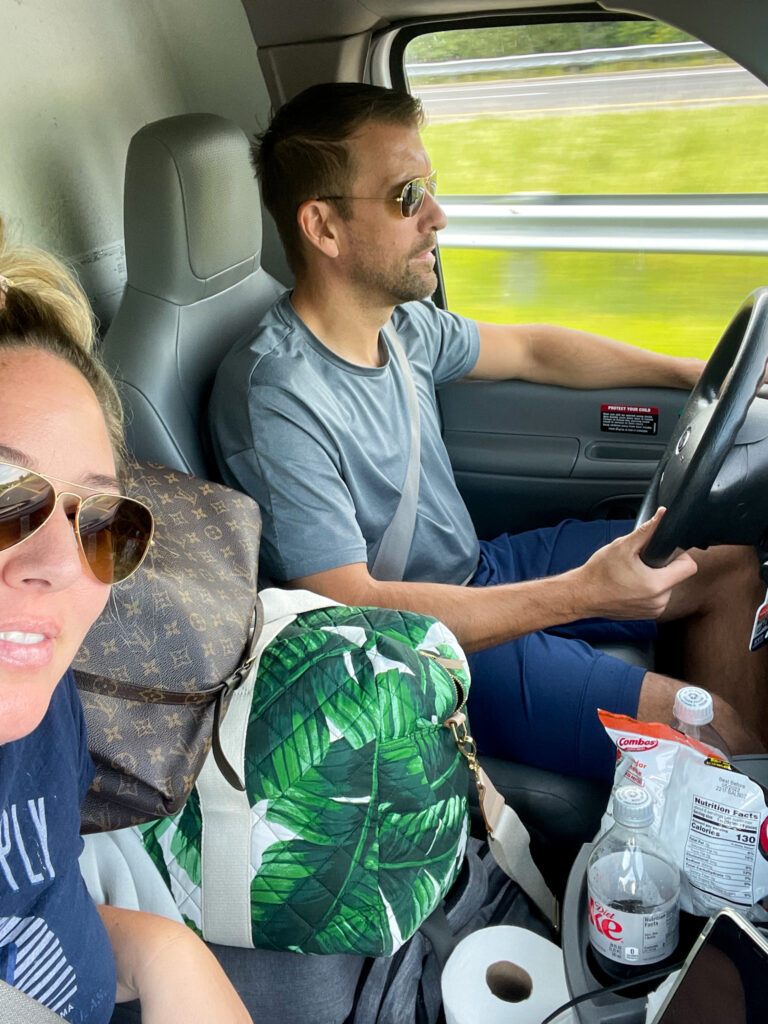 We arrived to Inlet Beach, FL around 2 on Sunday and immediately had a few friends over to help us unload. I was blown away that we were able to unload the truck in just over an hour considering it took about six or seven hours to load it!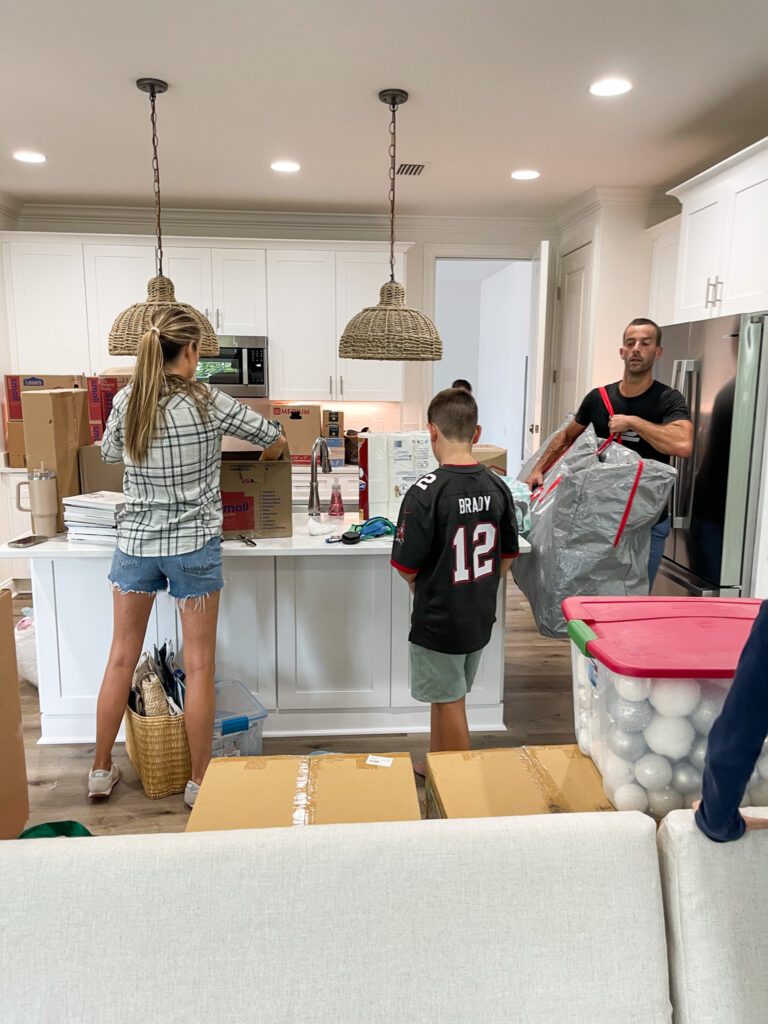 It actually looked like a home within only two hours or so! I'm still working on unpacking some of the boxes, but we should have it all wrapped up before we head back to Omaha this week. Thankfully we'll be flying back and not driving!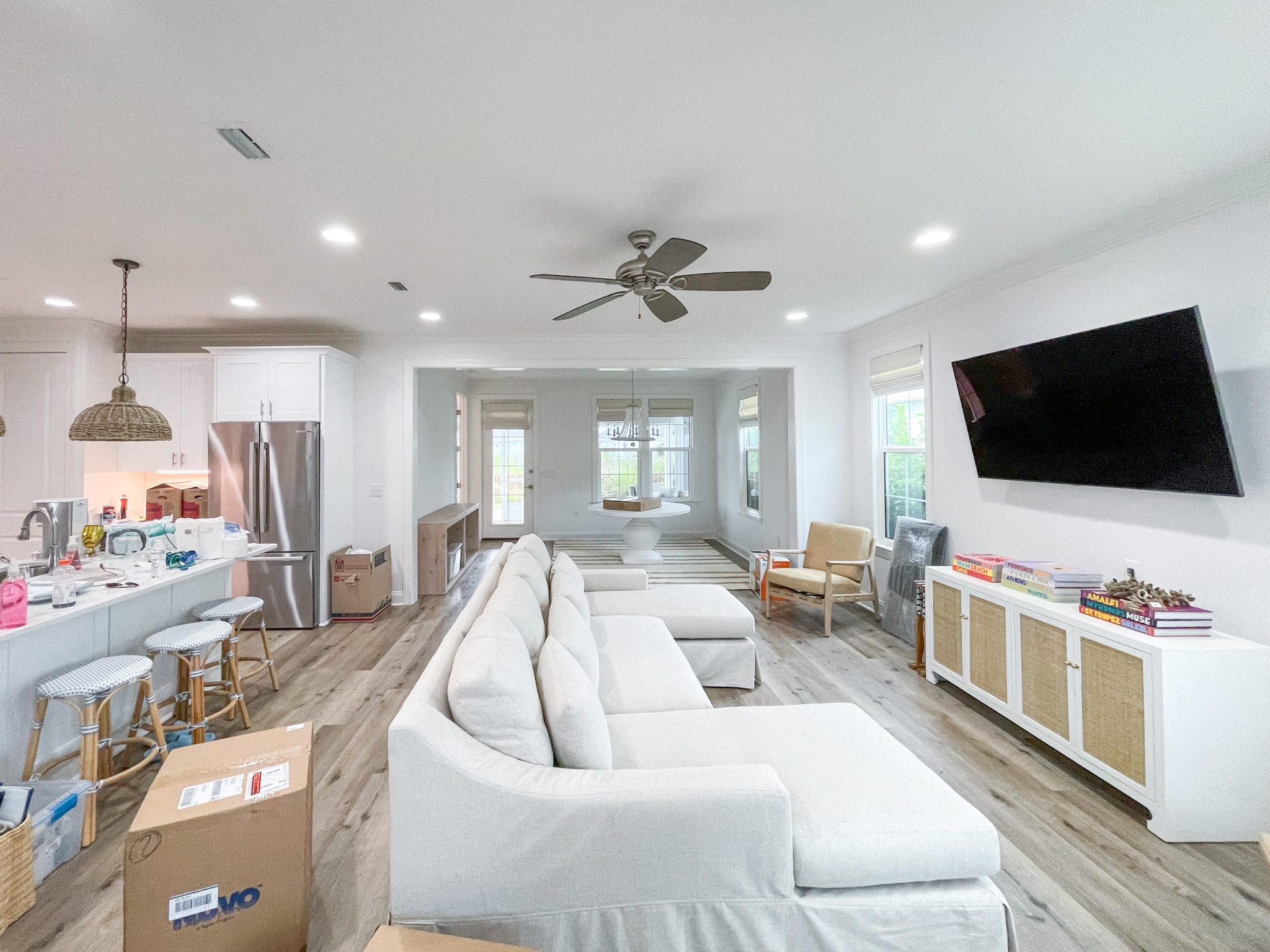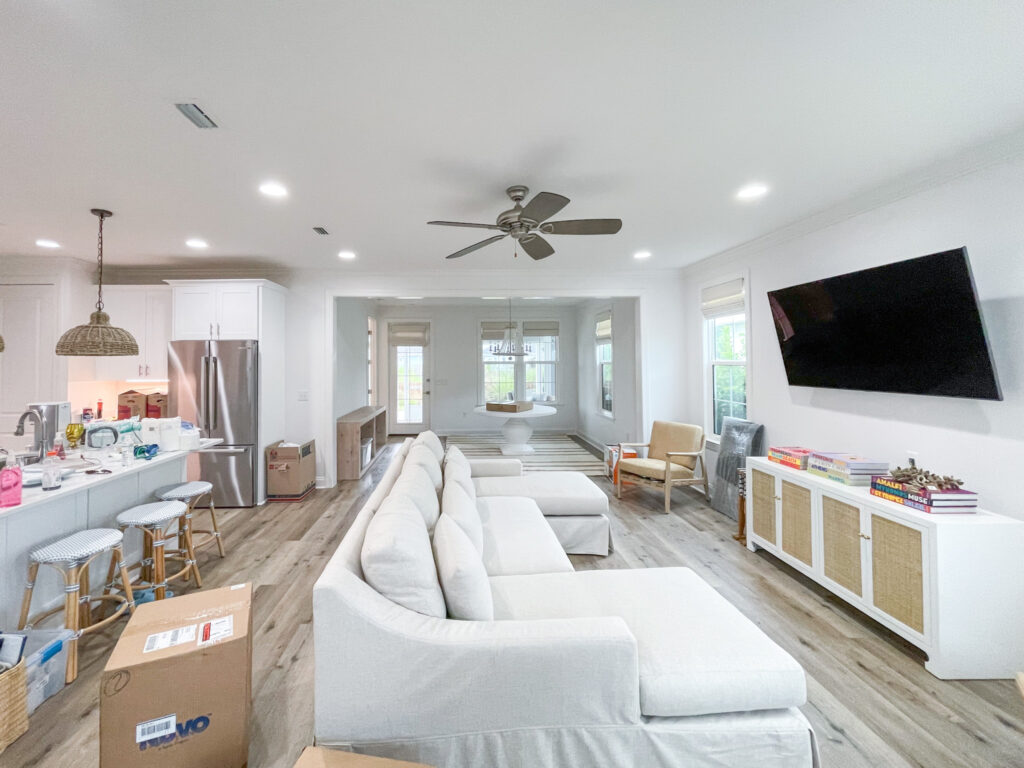 We were so quick we even had time to treat everyone to dinner at our favorite Mexican restaurant afterwards! On our way home, we drove by our lot since it's technically in the same neighborhood where we'll be living in the interim until the new build is done. It was getting a bit dark, but still fun to see some of the progress happening on our street. We actually have one of our meetings for the house TODAY to pick most of our selections! Excited to see how that process works and what some of our options are.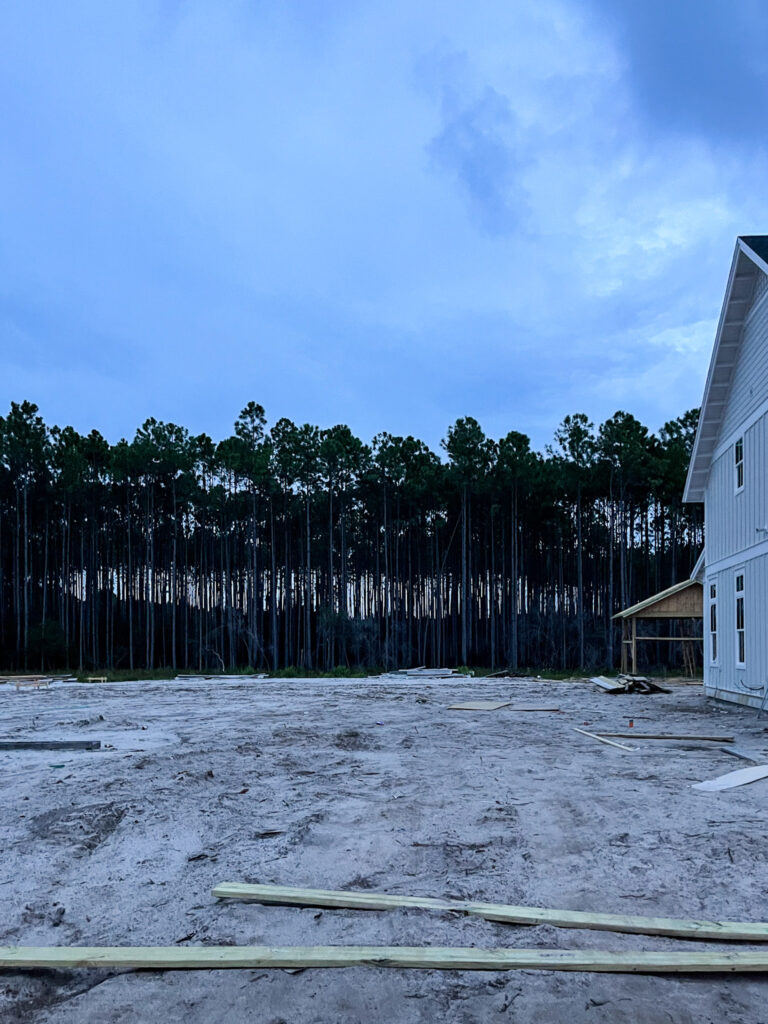 Our new neighborhood has a bunch of walking/biking trails. Kurtis went for a walk yesterday morning and he said it's going to be one of his new favorite things to do once we move. The mornings are so beautiful here and the scenery isn't bad either 😉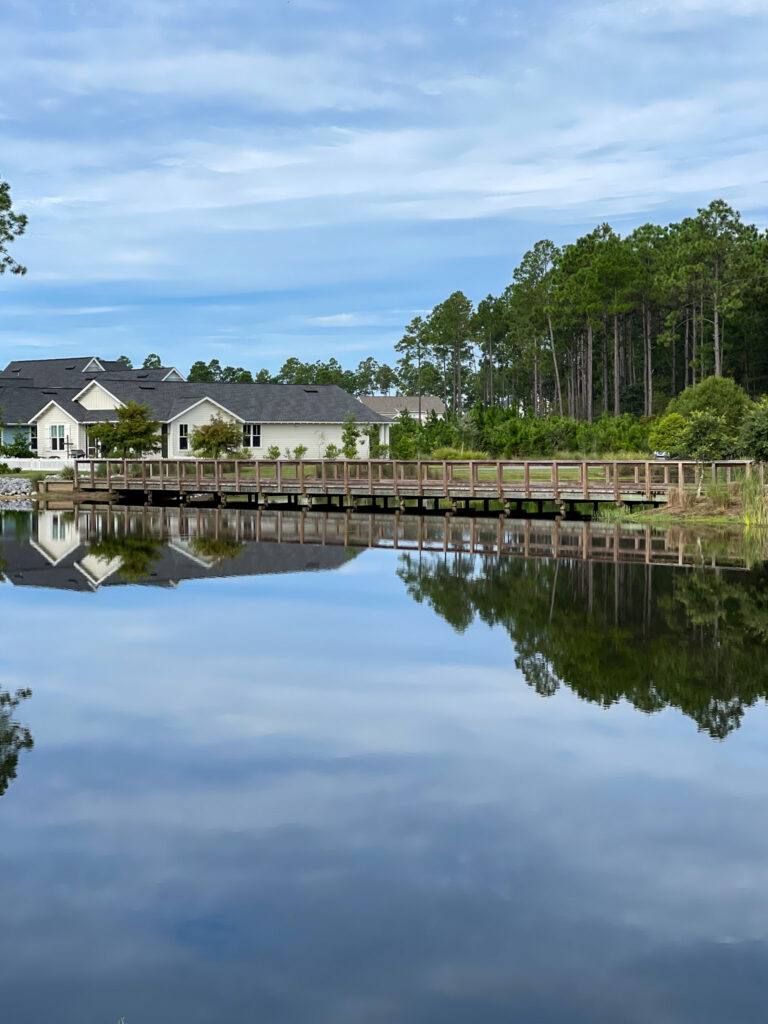 With how many forests there are in the area, it's hard to believe the beach is less than two miles away!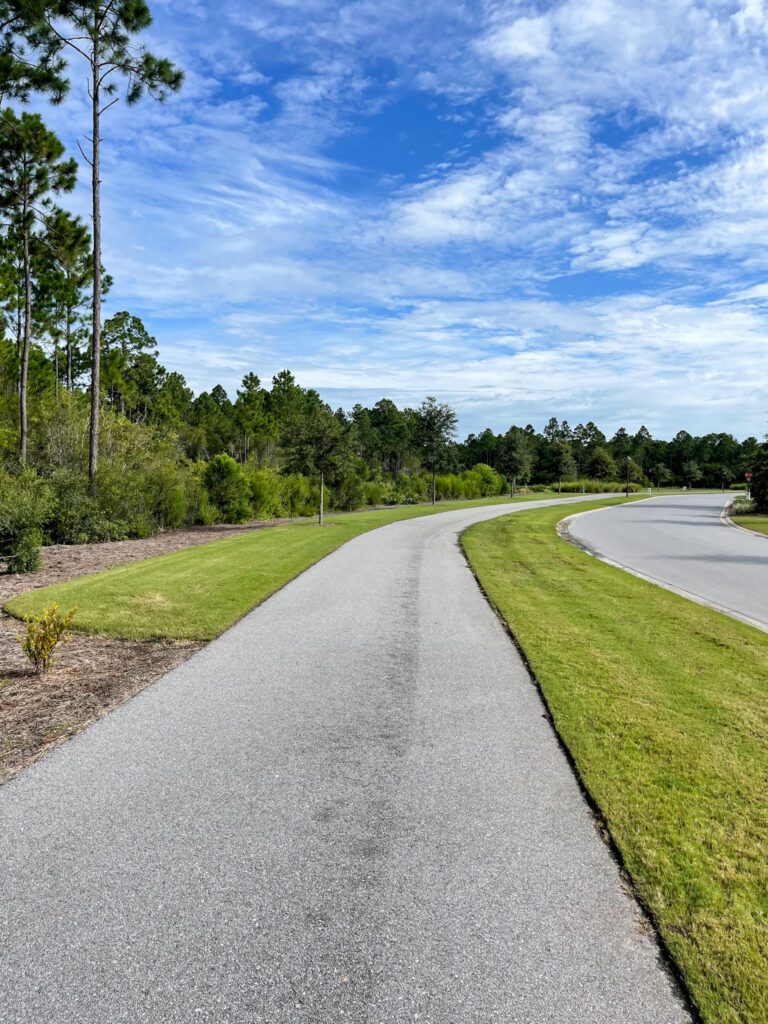 To the surprise of probably nobody, we already swapped some light fixtures in the house! The rope pendants were cute, but it's pretty obvious they're not fun to keep clean. I opted to go with this designer look-for-less option and we were both blown away by the quality! They add the perfect modern coastal touch to the kitchen. I'll share more official pictures later! But you can also see these look-for-less counter stools we added to the space, as well. We used the solid blue version at Hola Beaches and love them so much we bought them again in this color option!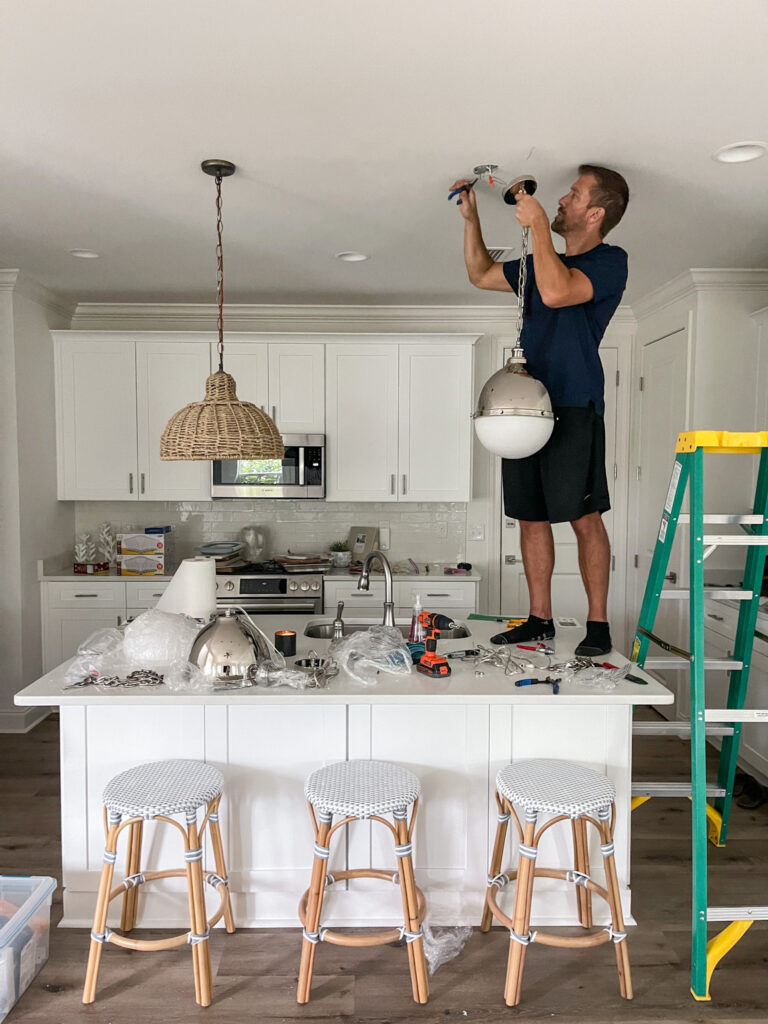 The cushions were a little wrinkled from the truck when I took this (we used them for filler between furniture), but I got our swivel chairs and new ottomans set up on the screened-in back porch as well! I have a feeling we'll be arriving at the perfect time of year to really maximize this space. I was worried our three year old chairs and new ottomans may be slightly different colors due to the age difference (and our chairs sit in the sun all day) but they're still a perfect match! The cats are going to be obsessed with their little "catio" when they get down here! And I'm pretty obsessed with that brick floor!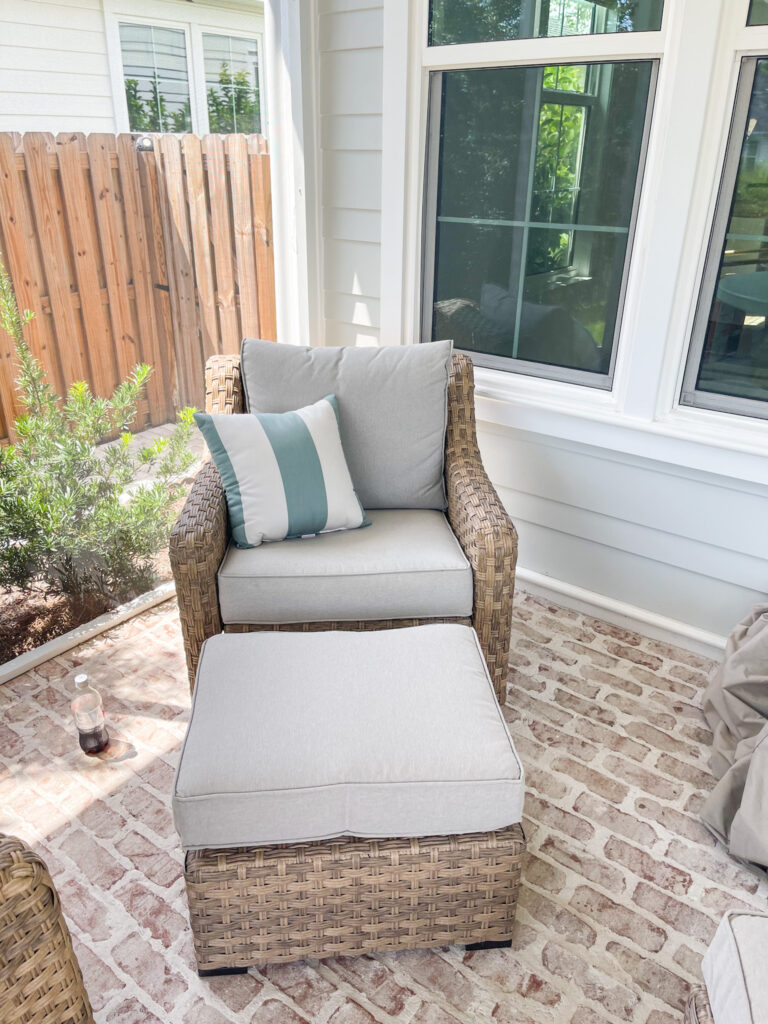 Come October, it's going to be really nice to have some of the house already feel "settled" and not quite so chaotic. We're hoping that will help the cats adjust even more quickly, as well!
Thanks for bearing with me these past few weeks while I was sick and then getting ready for the move! It's still going to be a crazy six weeks or so ahead, but lots of exciting things happening!
Top Sellers Of The Week
Following are the top sellers of the past week across all of my channels. Links to each item are below the graphic.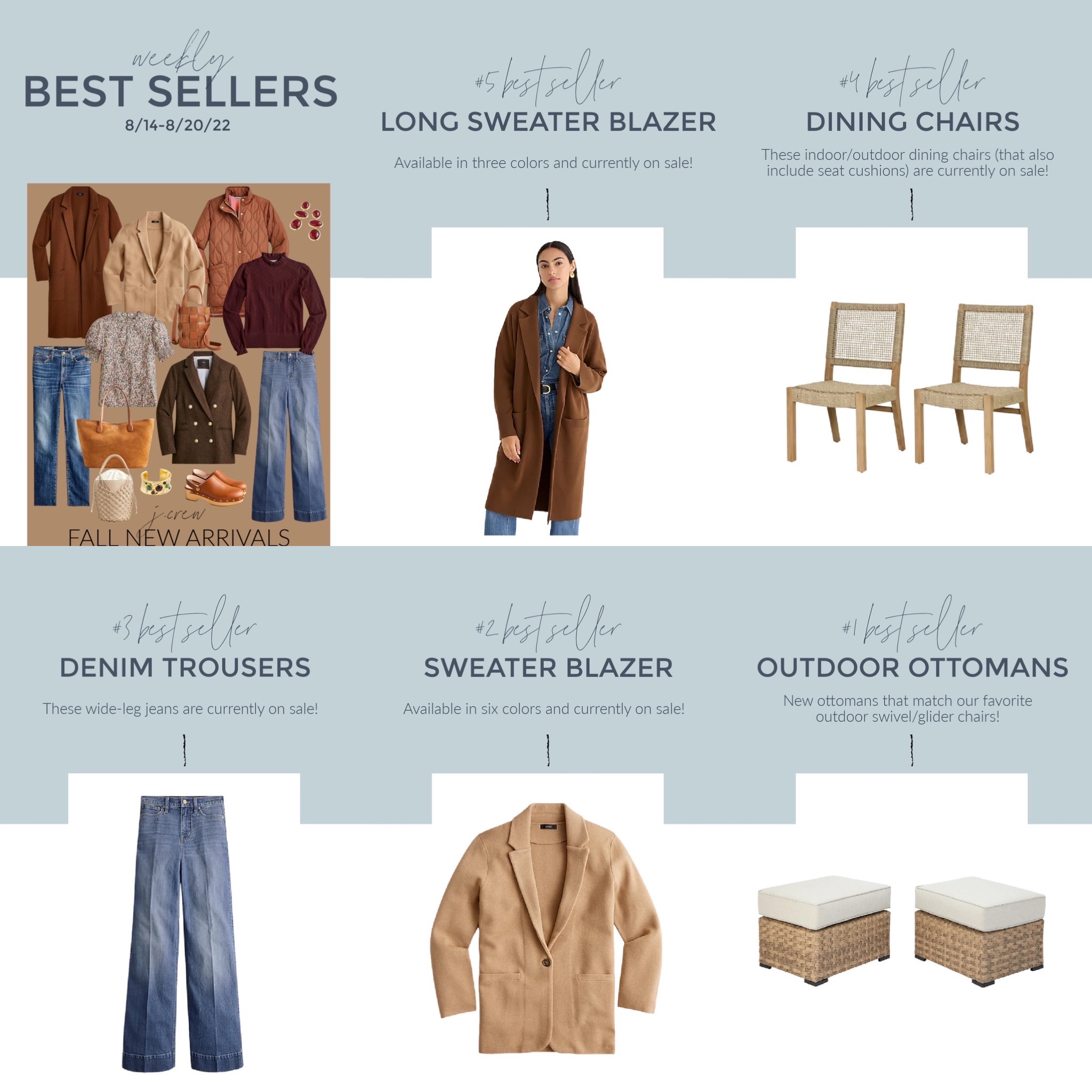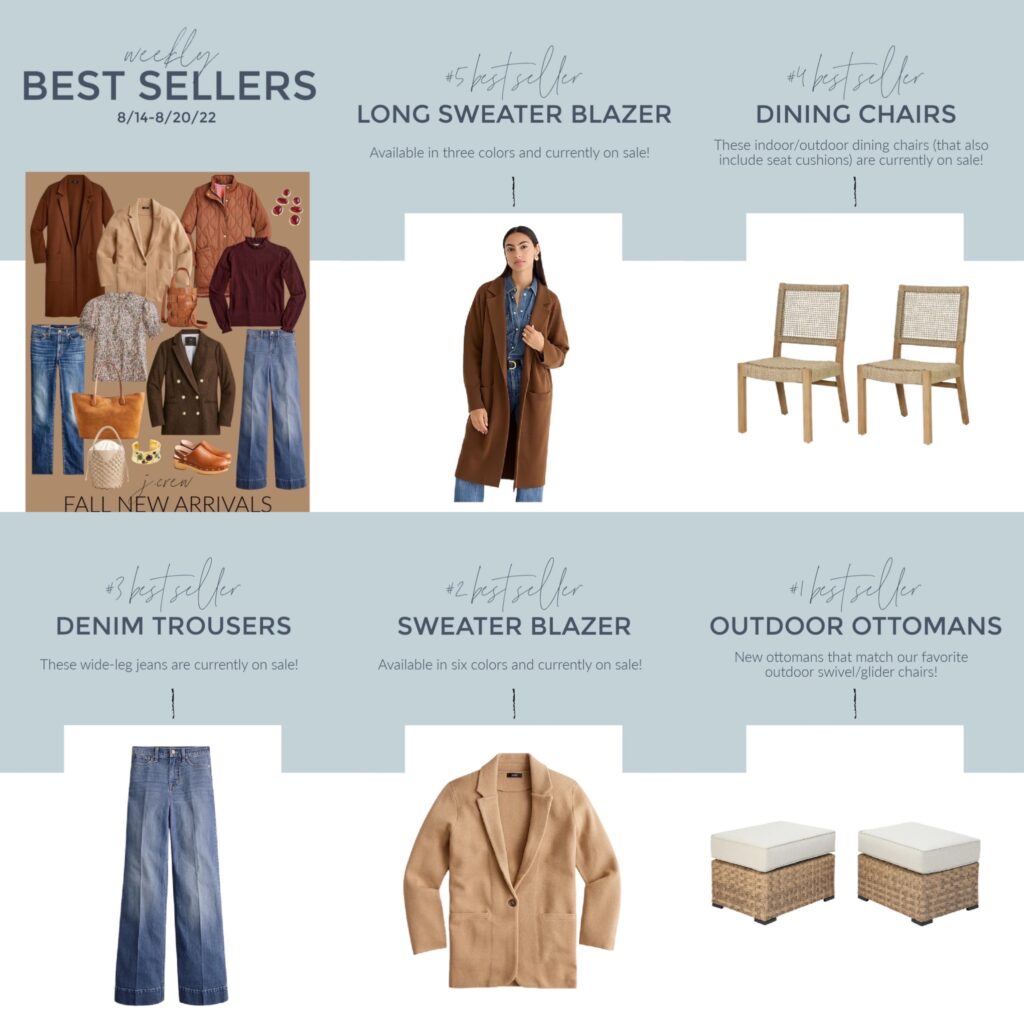 BEST SELLERS (each number is clickable): #5 | #4 | #3 | #2 | #1
In Case You Missed It
Following are the posts I shared over the past week, in case you missed some days!
Following are the most read blog posts of last week (excluding any of the new posts already mentioned above). Many times this includes old posts that are popular on Google or Pinterest.
Recent Buys & Sales
Following are some sale from the weekend that have carried over and are still going strong!
I hope you all have a great week!
If you would like to follow along on more of my home decor, DIY, lifestyle, travel and other posts, I'd love to have you follow me on any of the below channels: