Good morning! I hope you all had a wonderful Easter weekend! Here's a little bit of what we were up to this past week.
This post contains affiliate links for your shopping convenience. You can read my full disclosure policy here.
Home Projects & Updates
The most exciting news of the week? We had our pool opened on Friday! It's always a bit green from the sediment when it first opens but this was actually one of the cleaner years we've had so far!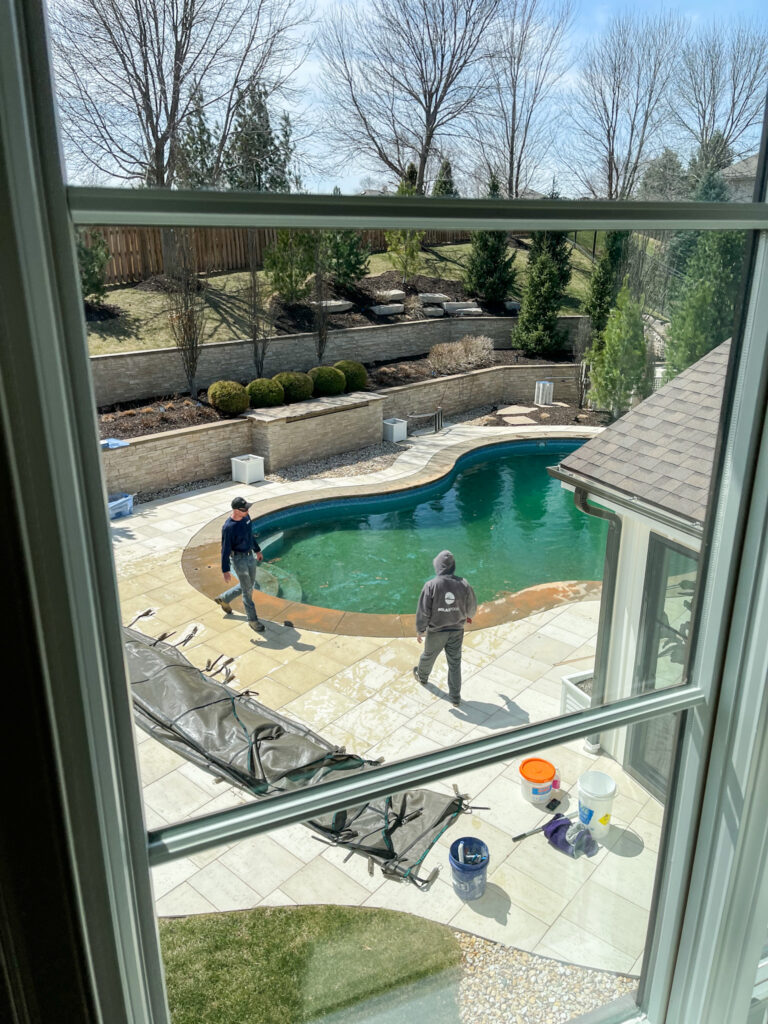 Despite the green water, it was pretty exciting to finally look out and see water now that the pool house is finished! We had to close the pool last fall before everything was complete, so we're entering a whole new season of pool life now!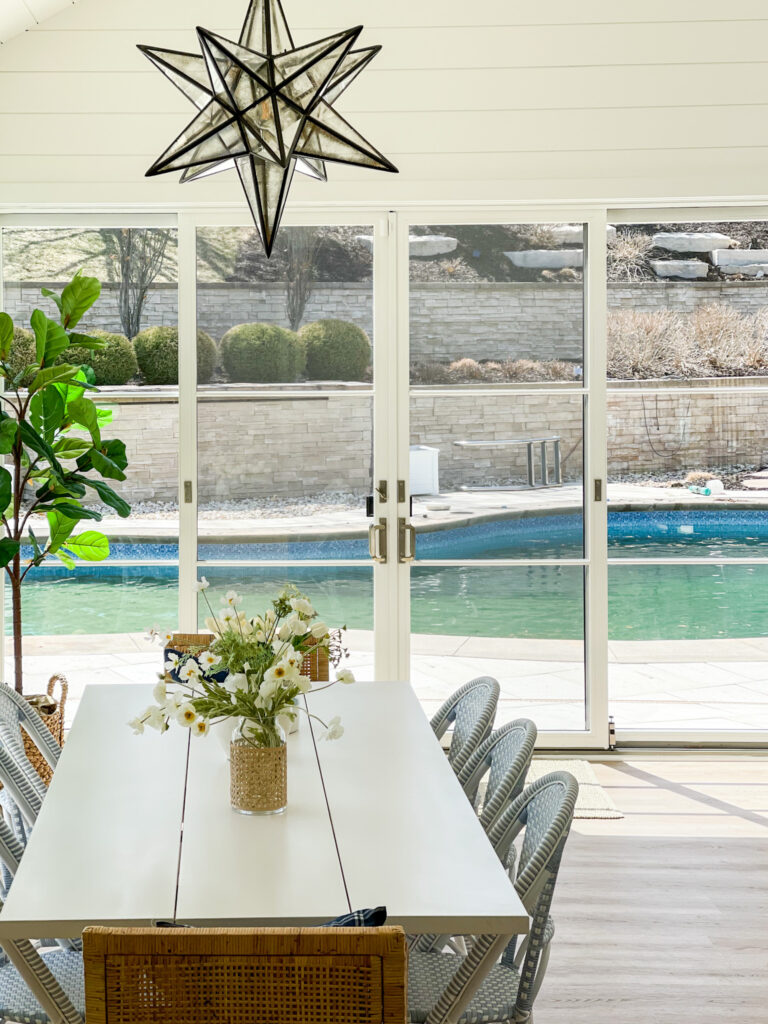 As expected, our little duck friends showed up within 24 hours of the pool being open. It's always a battle to keep them out and to make sure they lay their eggs near the actual pond and not our pool! And as you can see, by Saturday the water had already turned pretty blue once our cleaning system had a chance to run for 24 hours!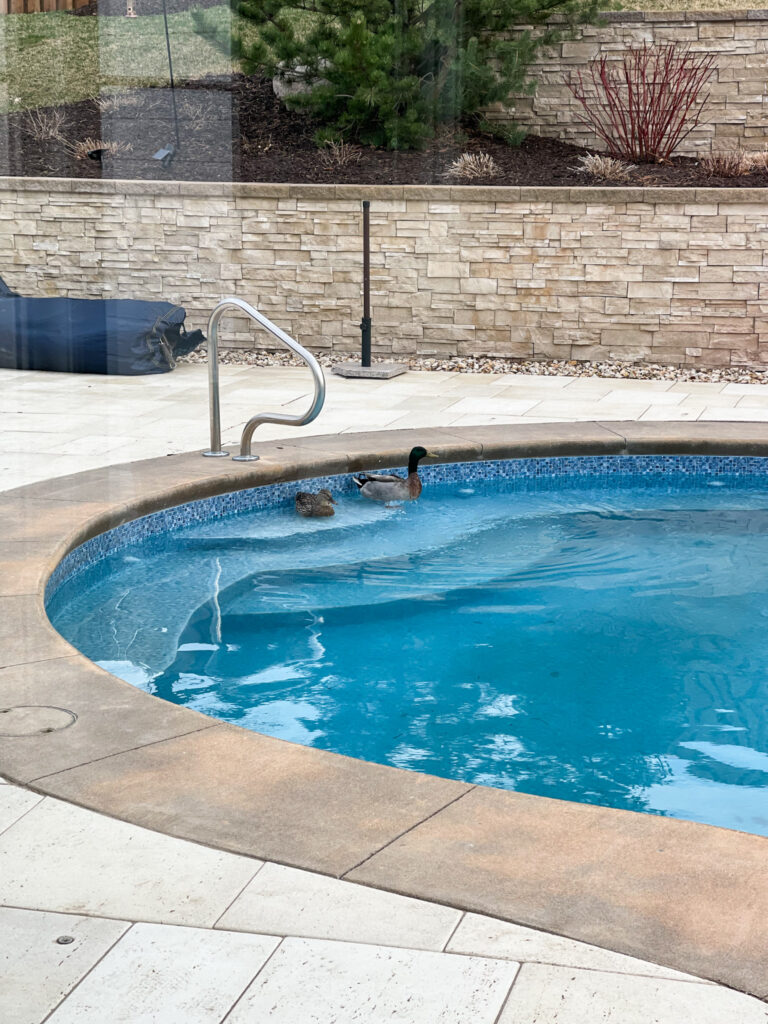 Kurtis washed all the winter gunk off our garage floor last week, as well. I know some of you wanted to see how our garage looked on an everyday basis in the winter when the pool furniture is stored out here after our garage makeover last year, so here you go! Definitely SO much better than the before photos, even with all the furniture (and our random Costoco paper products tossed on it). Clearly this isn't styled, and I'm showing it with some boxes that need to go out recycling, our grill (which we stored inside for winter) and a firepit behind the garbage cans.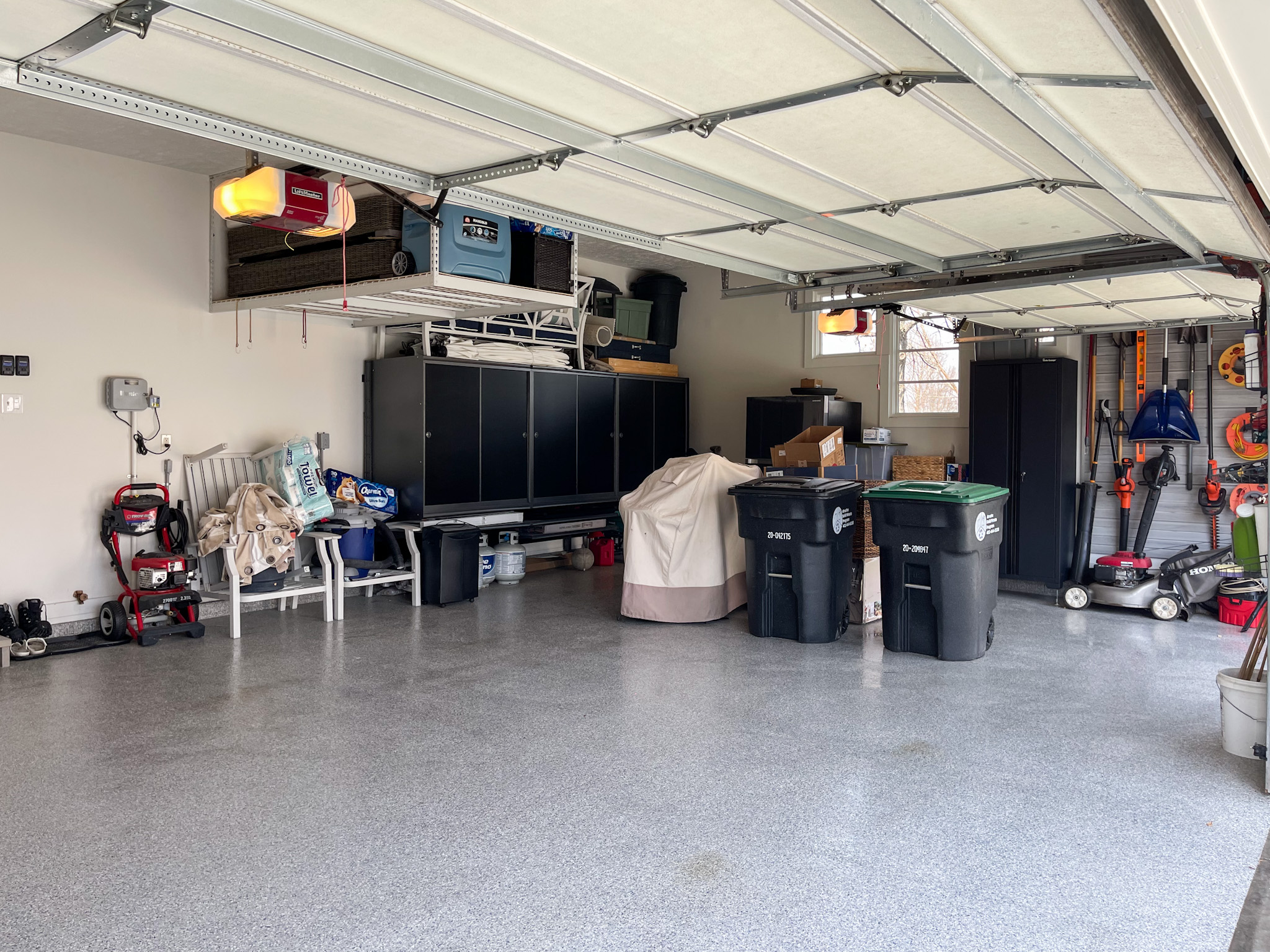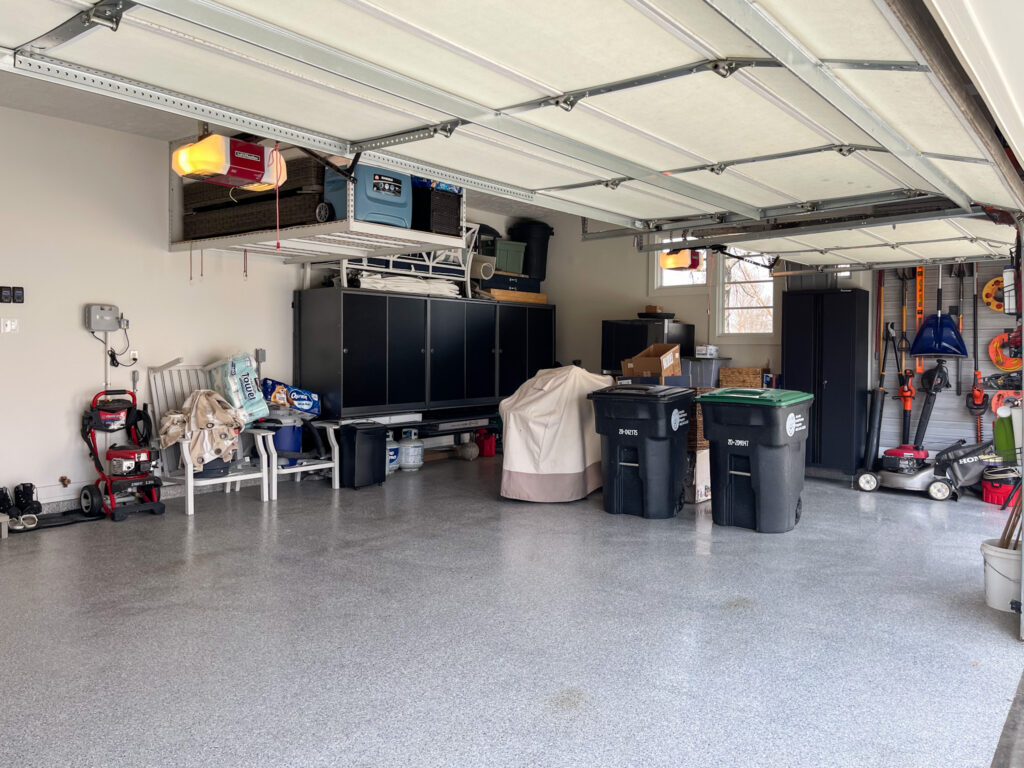 We also officially wrapped up our closets, so I'll plan to share those with you in the next week or so. It feels great to finally have a place to put our clothes again, after having them spread out all over during the past eight months or so!
Top Sellers Of The Week
Following are the top sellers of the past week across all of my channels. Links to each item are below the graphic.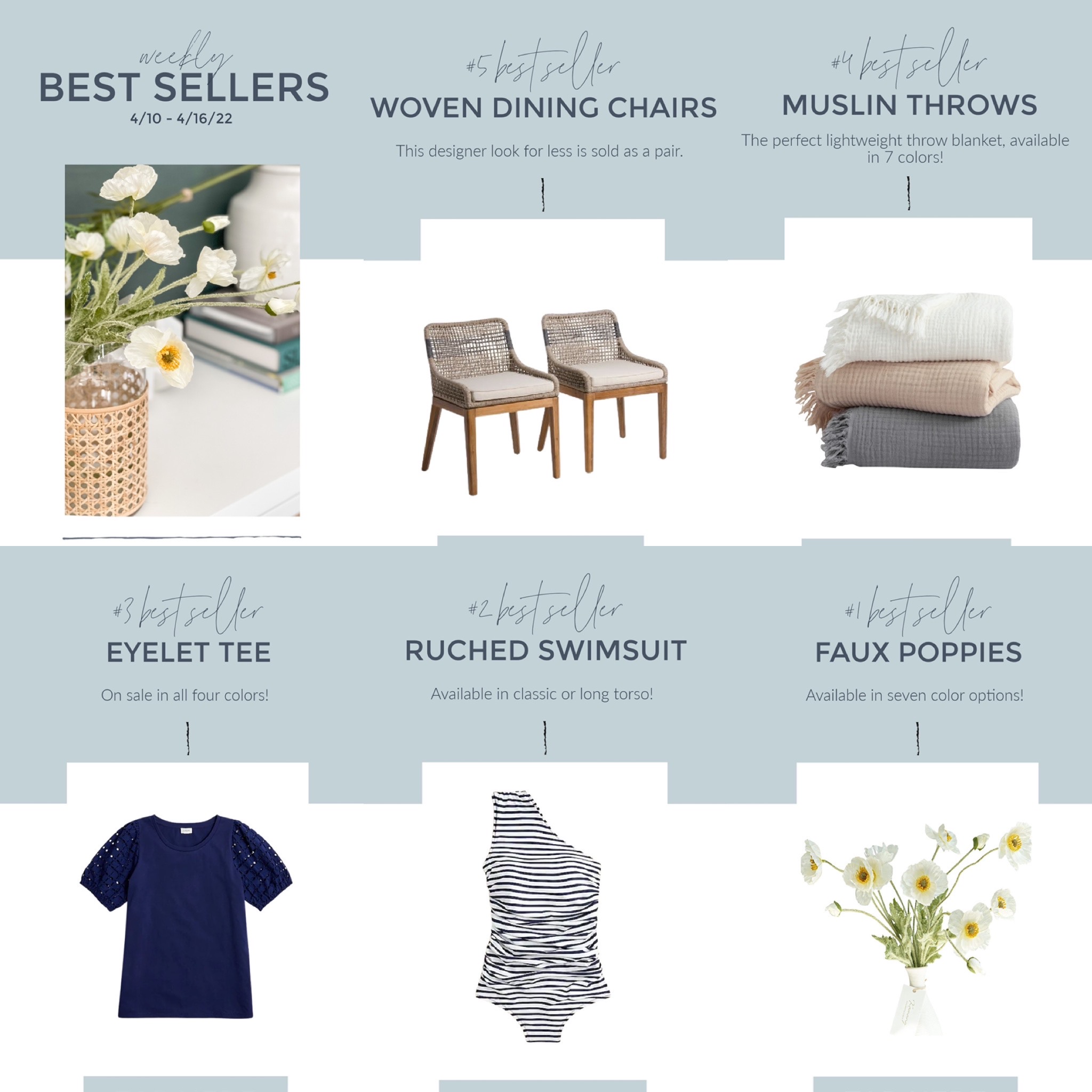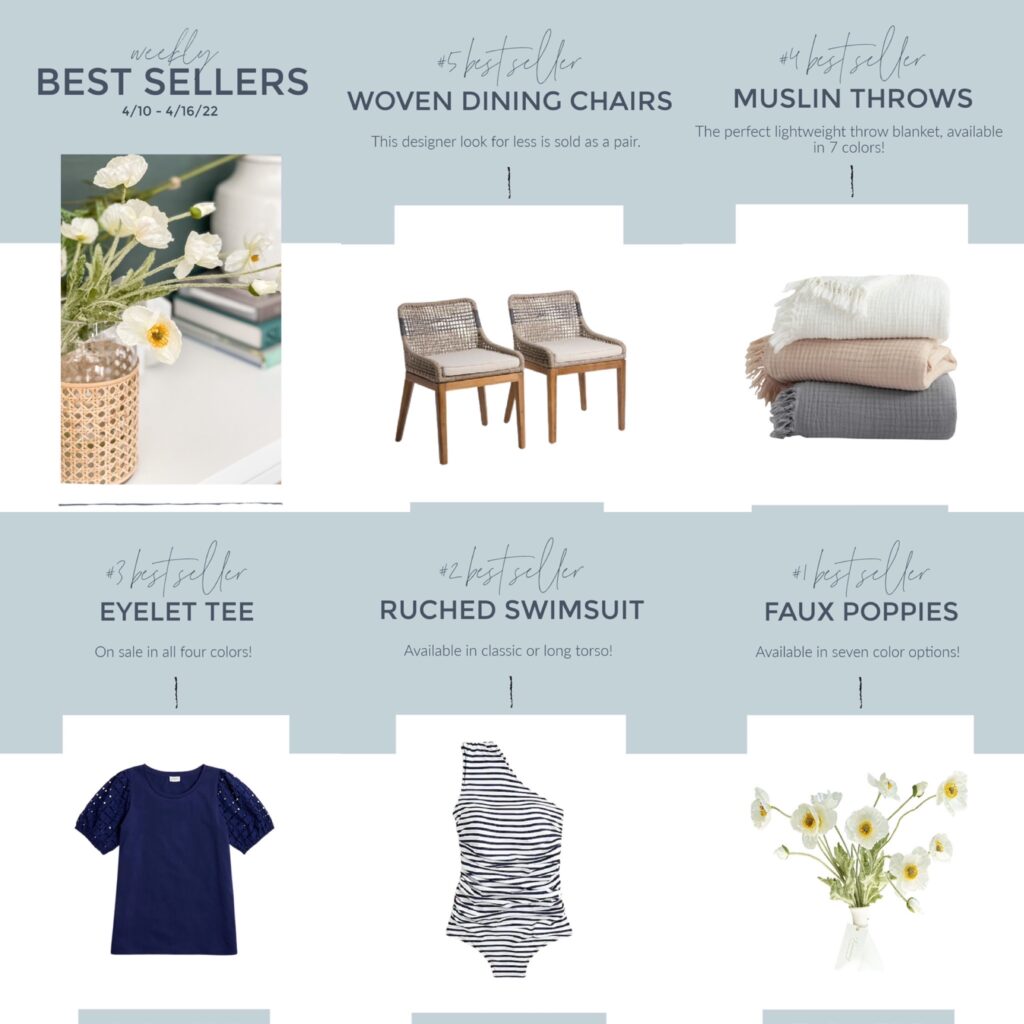 BEST SELLERS (each number is clickable): #5 | #4 | #3 | #2 | #1
In Case You Missed It
Following are the posts I shared over the past two weeks, in case you missed some days!
Following are the most read blog posts of last week (excluding any of the new posts already mentioned above). Many times this includes old posts that are popular on Google or Pinterest.
Around Town & For Fun
The weather has been really unpredictable these last few weeks. We'll have a warm day and then it will snow, then it's overcast and then it's sunny. So, we try to step outside each evening for 15 or 20 minutes if it's bearable! The cats are loving exploring their new patio now that the pool house is done! Bailey actually came out last night and was marching right to the pool to check out the water. We're going to have to keep an eye out on that one!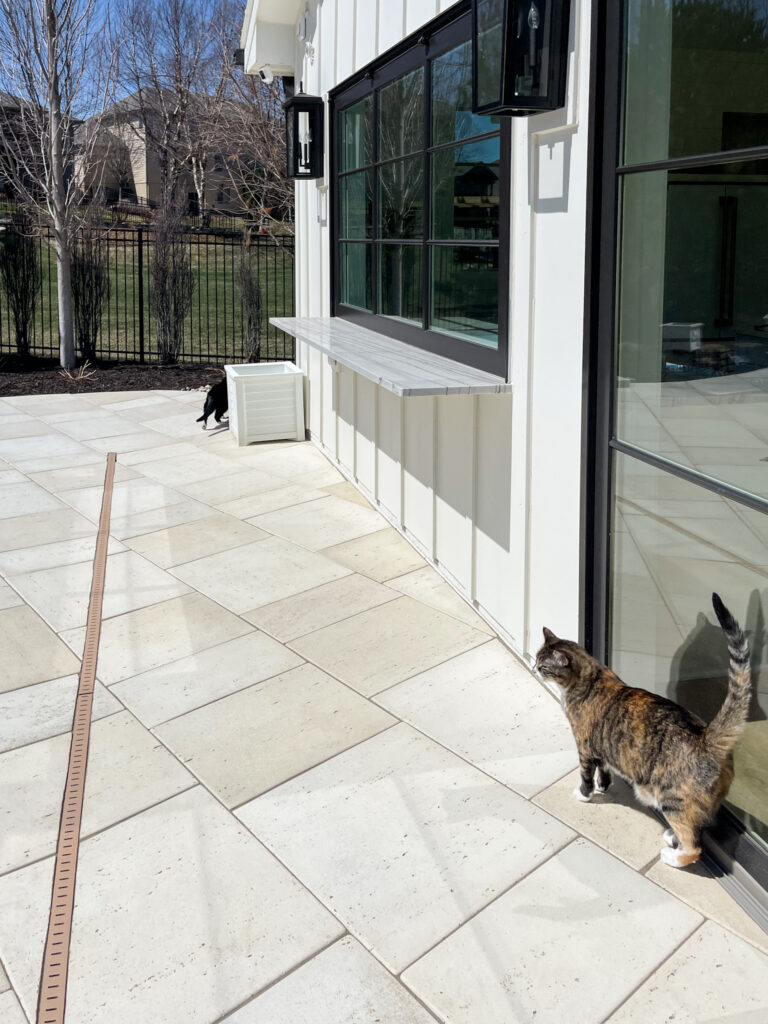 Cutest little inbox delivery 😉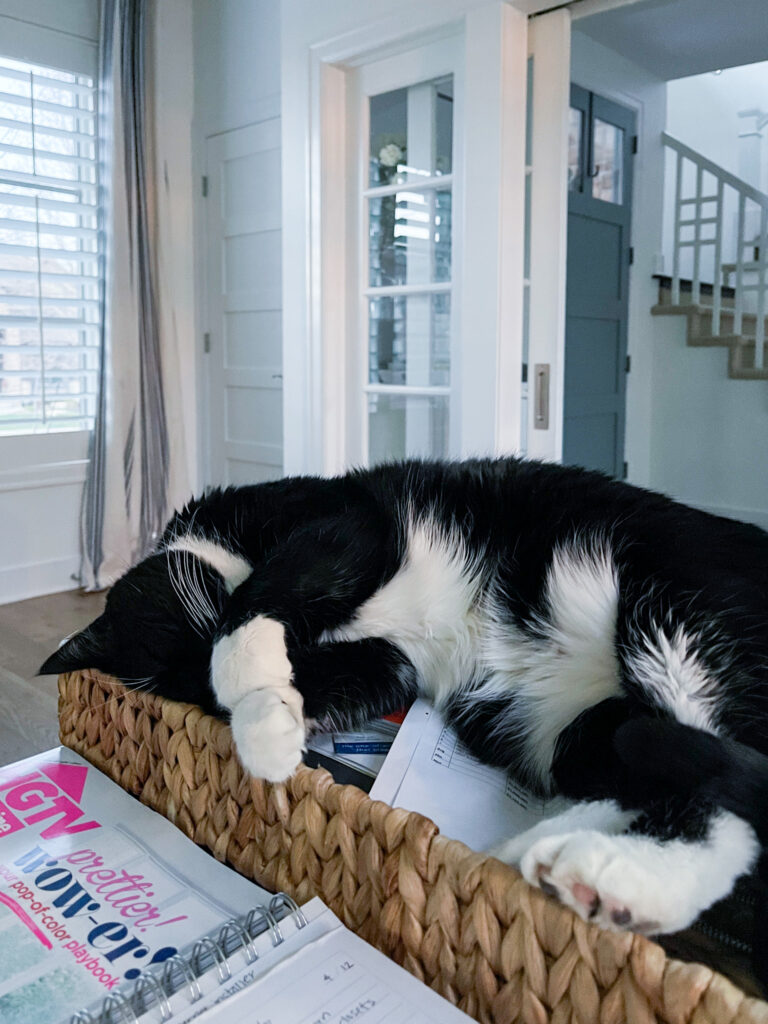 Our goddaughter, Zoe, turned four this week! We had a pizza party with her at her house on her actual birthday early in the week. Then she had the big family party on Saturday evening. She's obsessed with Rapunzel, so we got her a full Rapunzel kit and it sounds like she's worn the dress every day since we gave it to her Tuesday.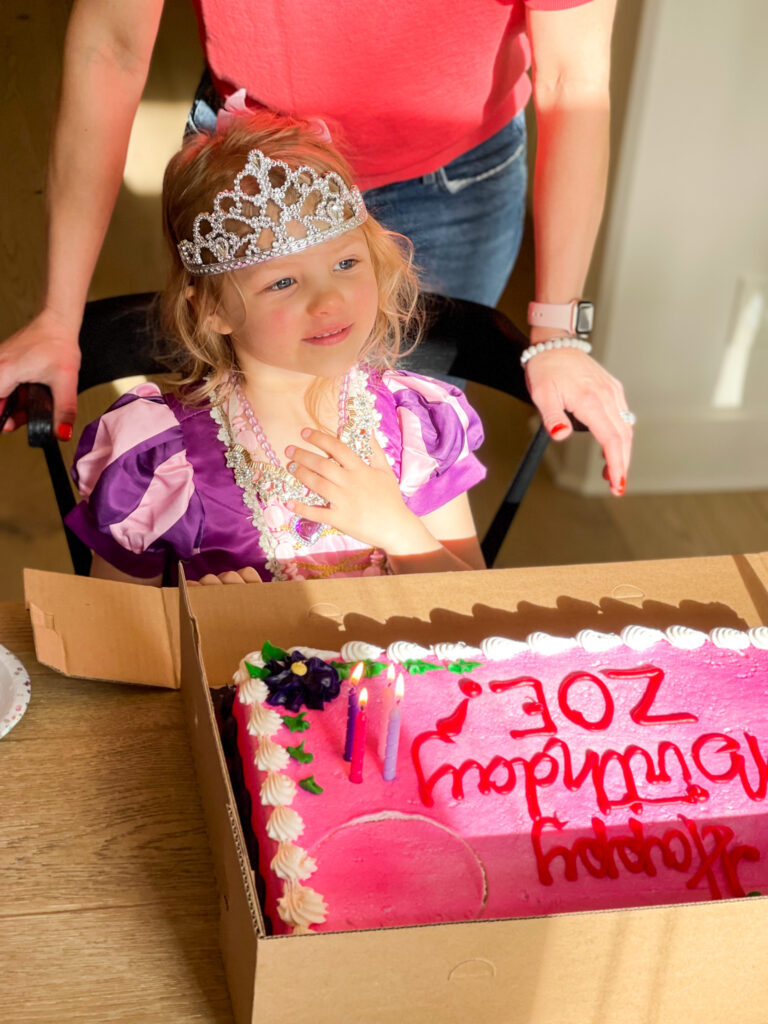 Speaking of birthdays, my mom and her friends are staying at Hola Beaches for one of her friend's 70th birthday. We surprised them with a delivery from Gathering Boards 30A and it was too cute not to share! They're definitely making me feel like I need to up my charcuterie board skills just a bit 😉 But, we definitely recommend them if you're in the 30A area for a special event! I'll be sure to add a highlight to our Hola Beaches 30A Instagram account too, for easy reference down the road if you're interested.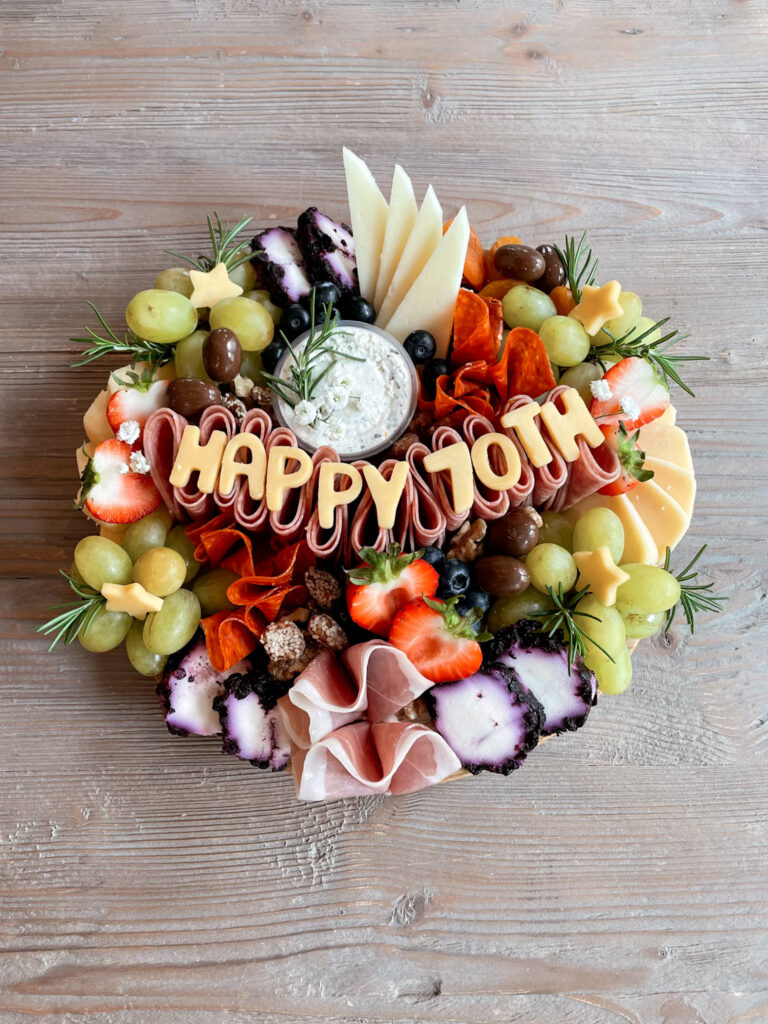 While my mom is frolicking on the beach, it snowed here in the Midwest on Easter morning. Since we had Zoe's birthday party Saturday night, we made the couple hour trek to Kurtis' hometown on Sunday morning. Despite being annoyed that it was snowing this late into April, it sure was beautiful pulling into his hometown!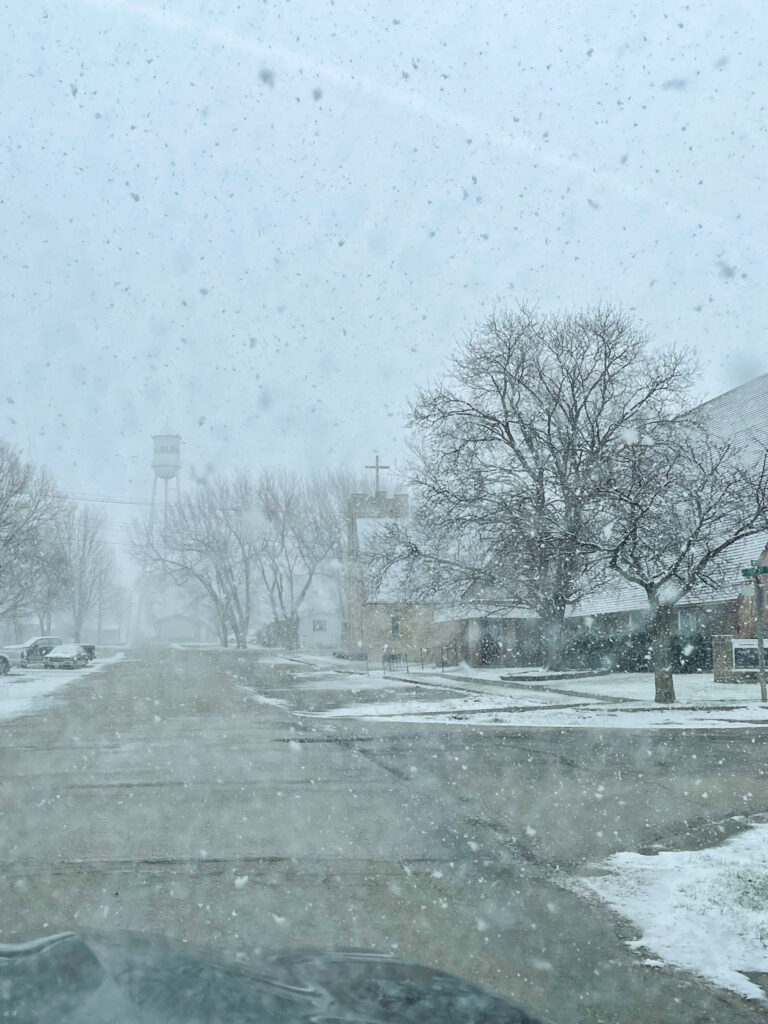 I always love attending church at their little country church (it's actually in town). So beautiful! We had a wonderful Easter lunch with his whole family before driving back late that afternoon to Omaha. We hadn't seen the entire crew together since Thanksgiving, so it was great to catch up with everyone in person, even if for a few hours!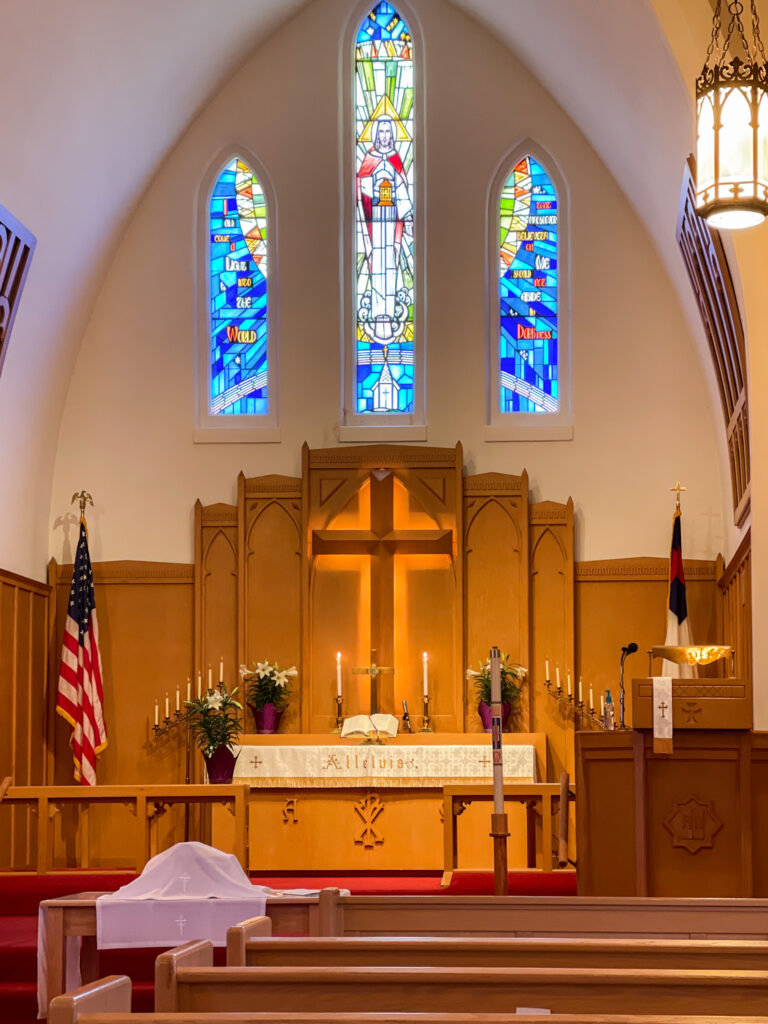 I'll be back tomorrow with some exciting news to share with you all
Recent Buys & Sales
Following are some sale from the weekend that have carried over and are still going strong!
I hope you all have a great week!
If you would like to follow along on more of my home decor, DIY, lifestyle, travel and other posts, I'd love to have you follow me on any of the below channels: