Good morning! I hope you all had a nice first weekend of April! Here's a little bit of what we've been up to these past few weeks.
This post contains affiliate links for your shopping convenience. You can read my full disclosure policy here.
Home Projects & Updates
My closet is 90% finished! Over the past two weeks, Kurtis wrapped up his part and then I caulked, filled, sanded and painted. Here you can see one half with the first coat. It turned out great and it's so nice to have a closet back! Sadly it doesn't look as nice and clean now that all my clothes are back in. Kurtis has very monotone colored clothes (all shades of blue) so his side looks like a show room. I told him it looks like Rainbow Bright threw up on my side. Ha! I'll share some reveal pics shortly once we get everything wrapped up.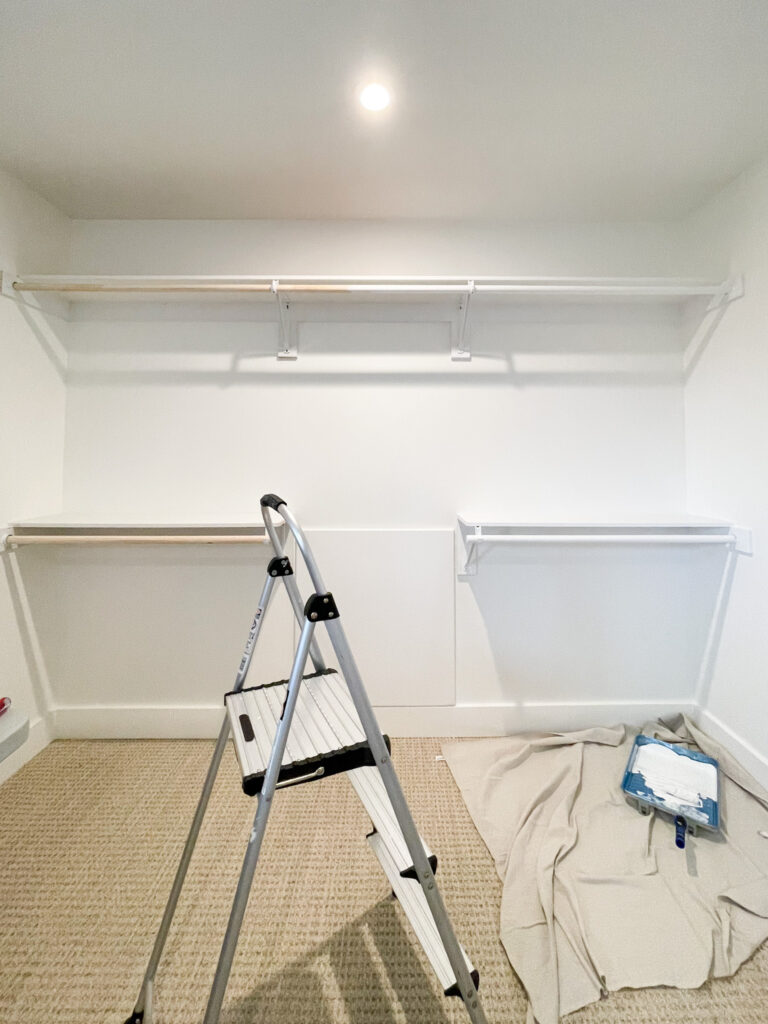 We had to have the upper portion of our driveway replaced last week. Always a super fun way to spend money. But, with the construction we've had in our backyard over the last six years, it's been needed for nearly just as long. We held out until we knew we were done with large projects and heavy machinery.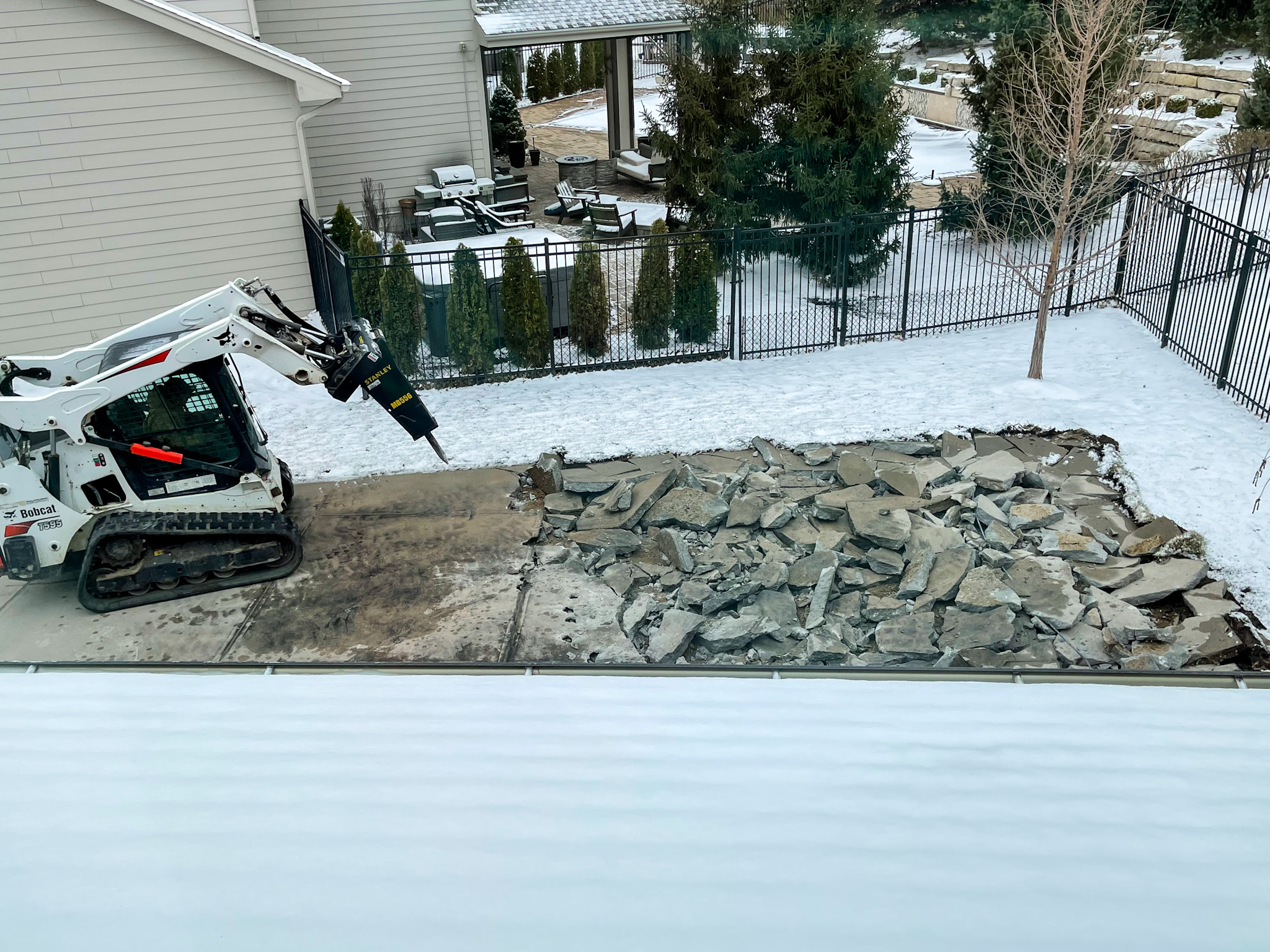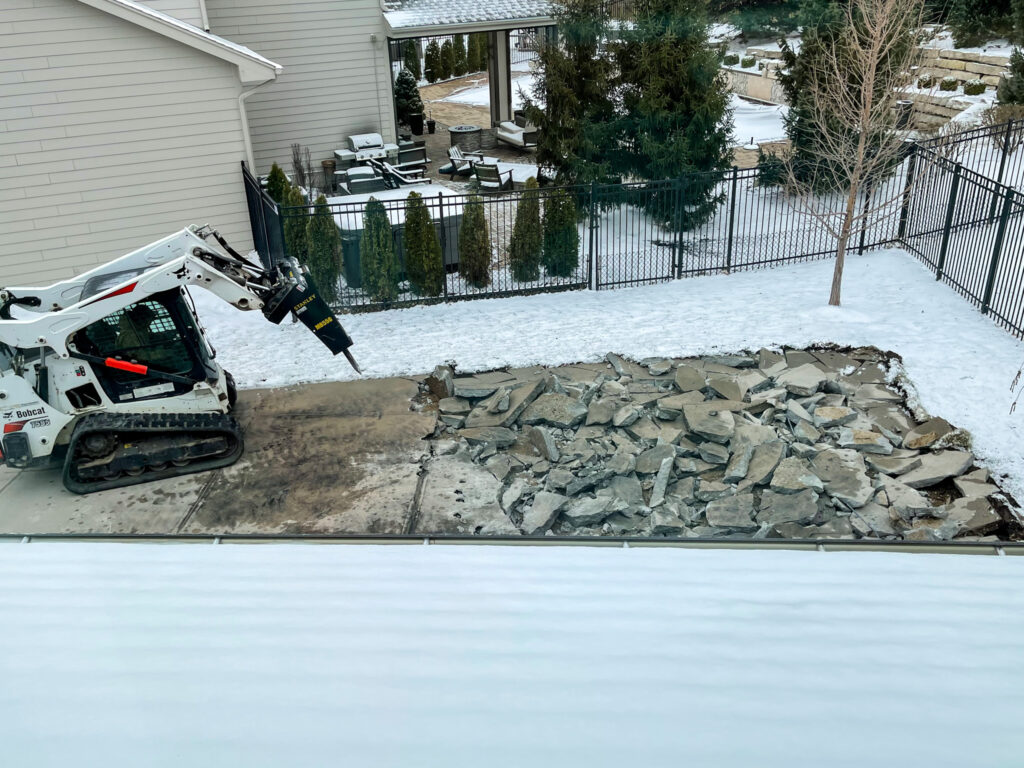 It turned out great though and nice to have behind us!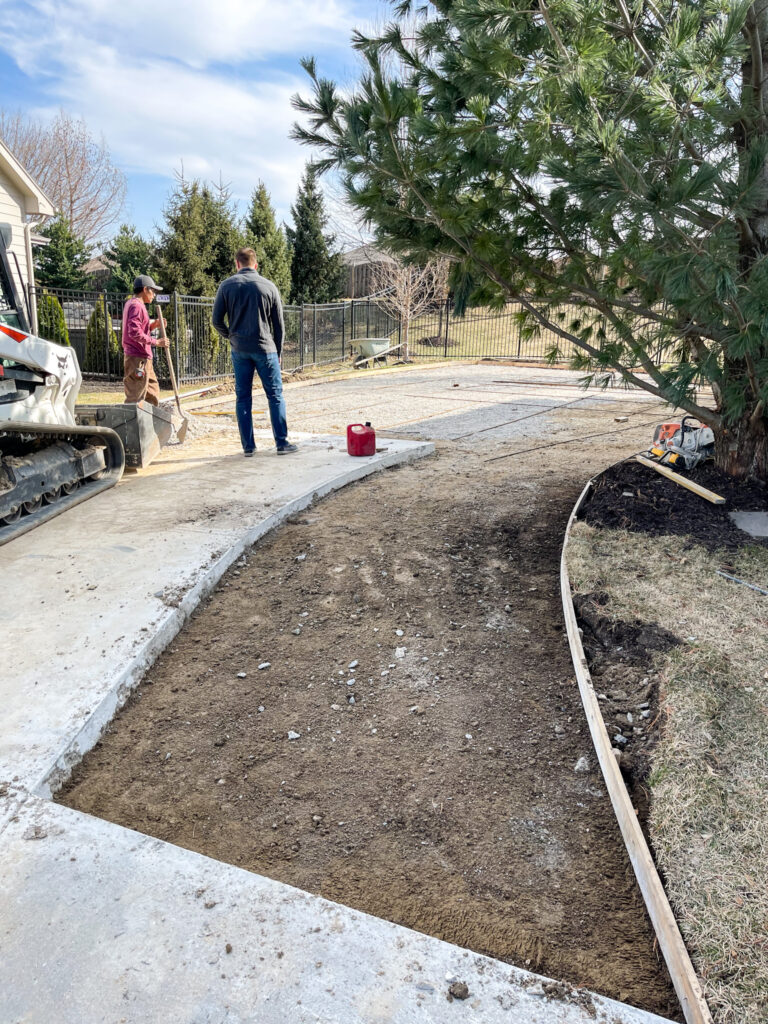 We spent much of the weekend purging and doing a bunch of spring cleaning! We always love to crank out us much work like this before the pool opens, so we don't feel as guilty spending so much time out there! It also helped that we were working on our closets so we could really evaluate which clothes we wanted to bring back in. And yes, I still have my Christmas wreath on the door. Better yet, the exterior still has last summer's wreaths on it. You win some, you lose some 😉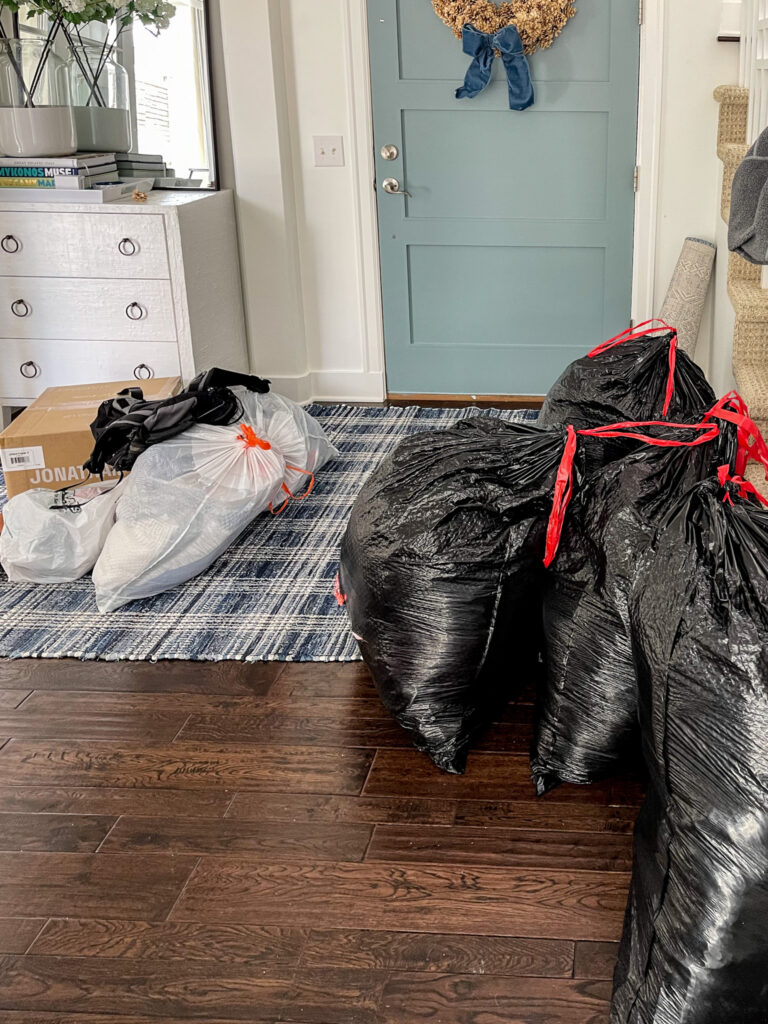 I honestly don't even remember when I ordered this new side table/nightstand for our guest bedroom. It was either Labor Day or Black Friday last year, but it showed up last week. But I do remember I paid about half what the price is now. I need to get it styled a little differently and hide the cords, but I'm super happy with it! I also realized I hadn't changed the look or any of the textiles in this room since Fall of 2020. I'm hoping to change that this year in my upcoming spring home tour!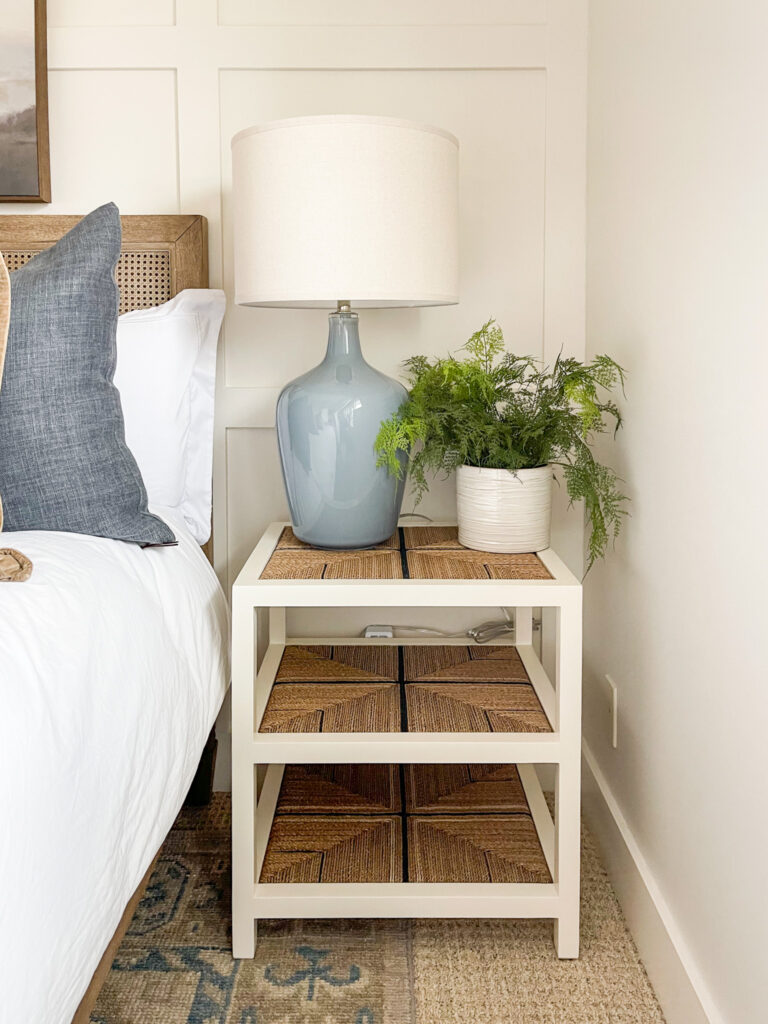 GUEST BEDROOM SOURCES: Cane Bed | Nightstand | Hand-Knotted Rug | Linen Pillow Cover | Lamp | Faux Fern (similar here) |Abstract Art
Top Sellers Of The Week
Following are the top sellers of the past two week across all of my channels. Links to each item are below the graphic.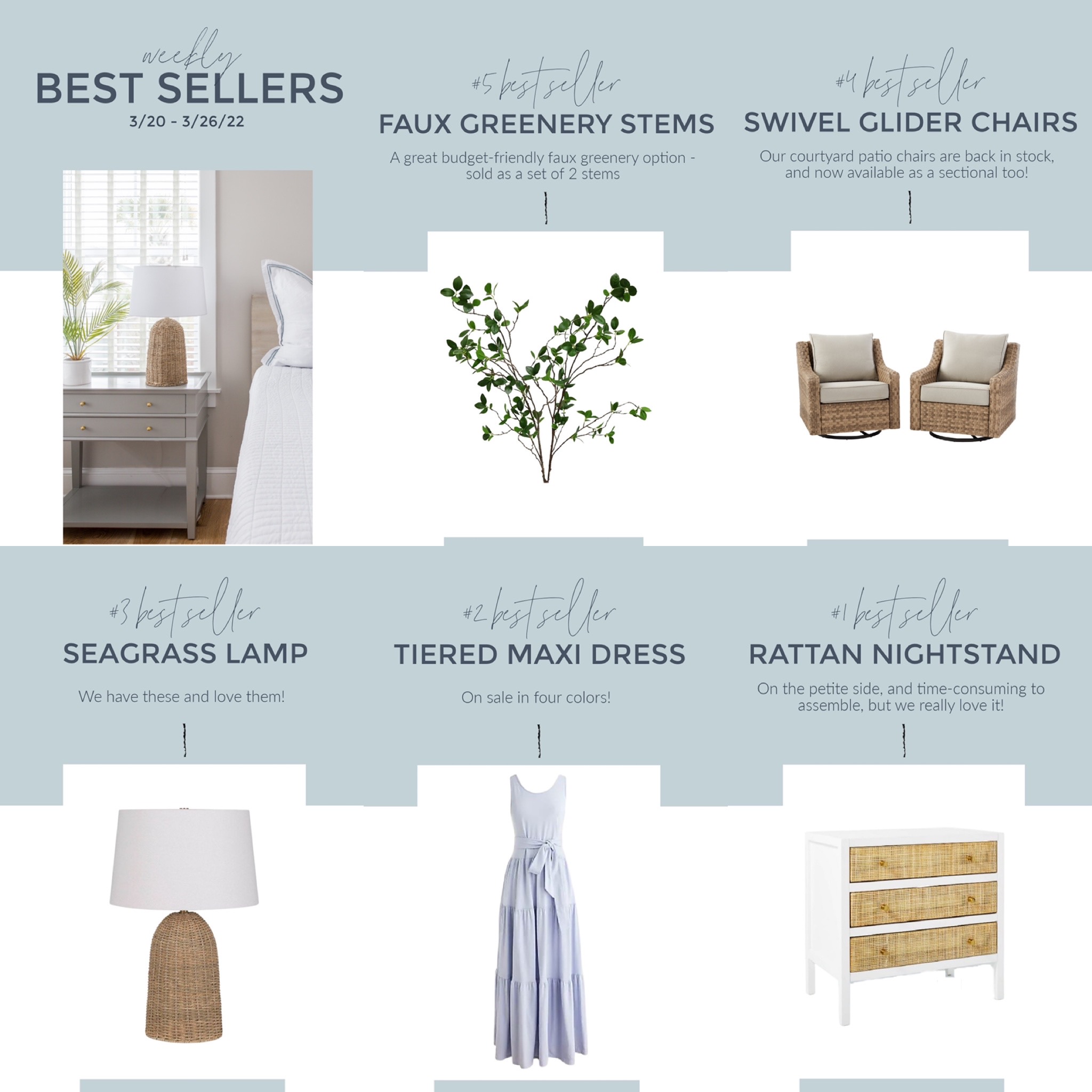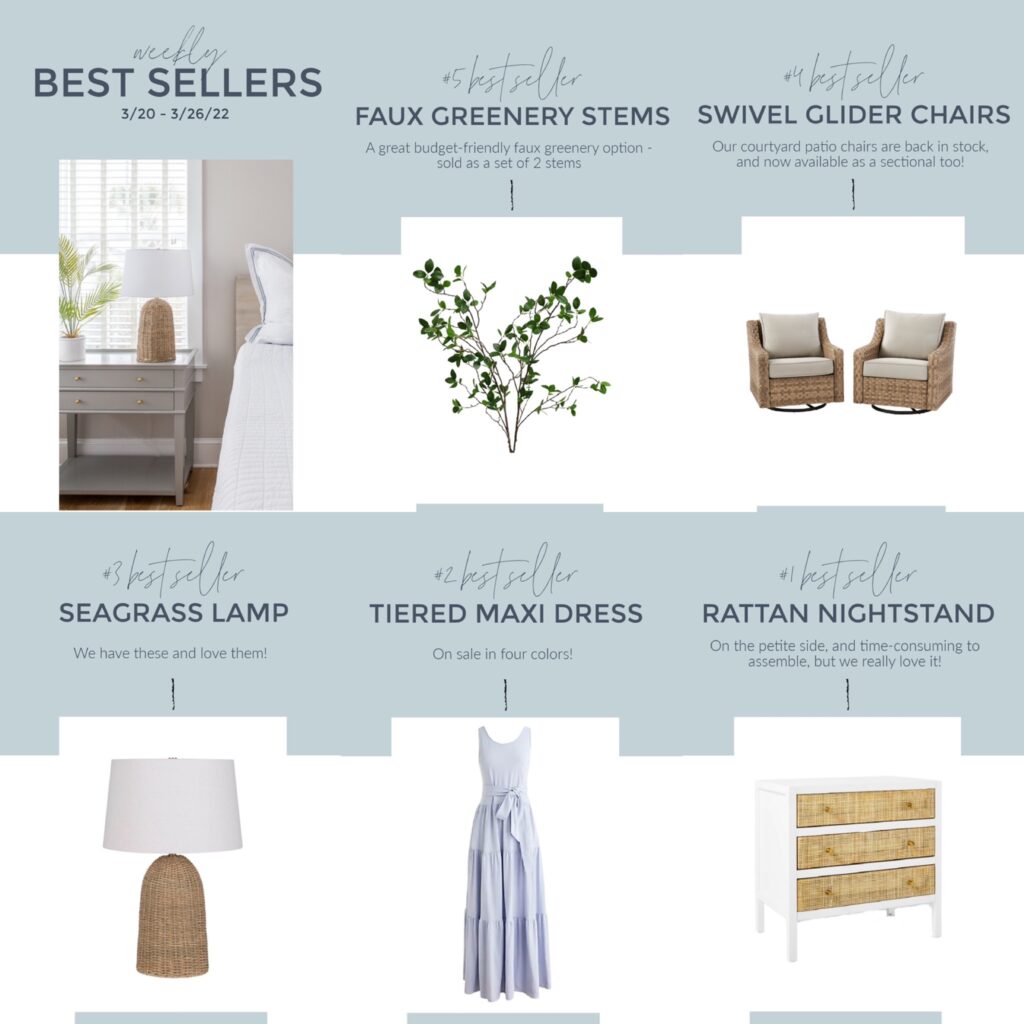 BEST SELLERS (each number is clickable): #5 | #4 | #3 | #2 | #1
Following are last week's bestsellers.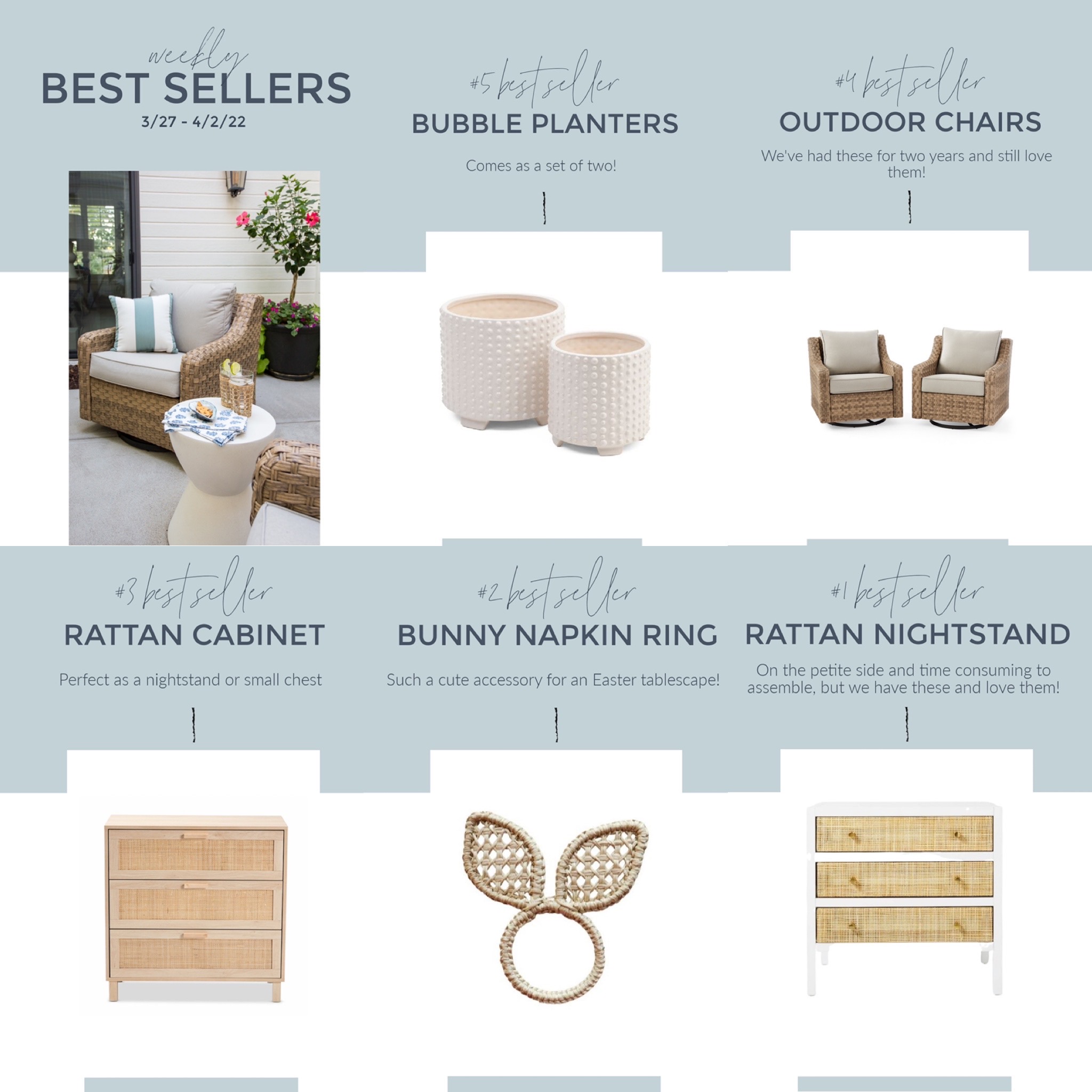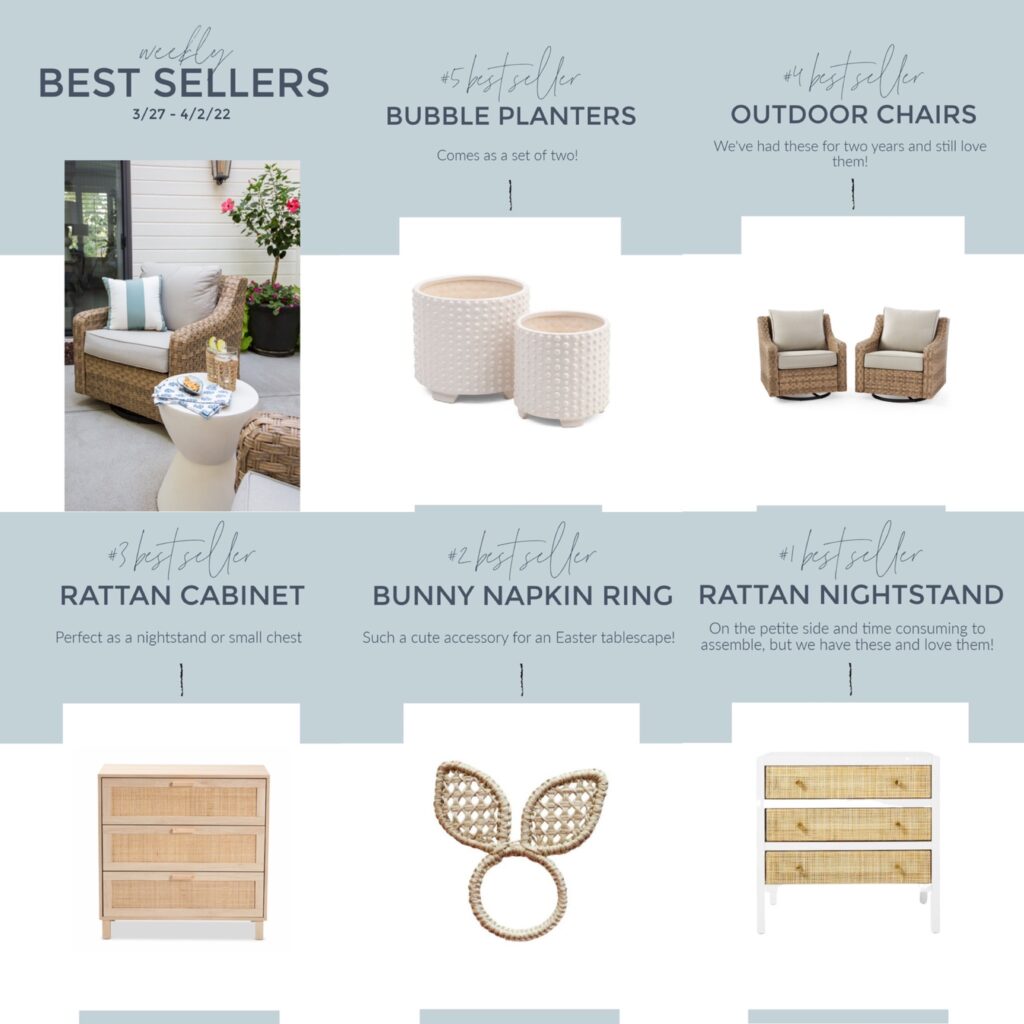 BEST SELLERS (each number is clickable): #5 | #4 | #3 | #2 | #1
In Case You Missed It
Following are the posts I shared over the past two weeks, in case you missed some days!
Following are the most read blog posts of last week (excluding any of the new posts already mentioned above). Many times this includes old posts that are popular on Google or Pinterest.
Around Town & For Fun
Princess Zoe, our goddaughter, came and visited us two weeks ago (to borrow some brown sugar). It was a fairly warm day, so she practiced "hopping out" of the pool and ordering some water (with a straw!) from the pool house bar. She was pretty excited about the concept.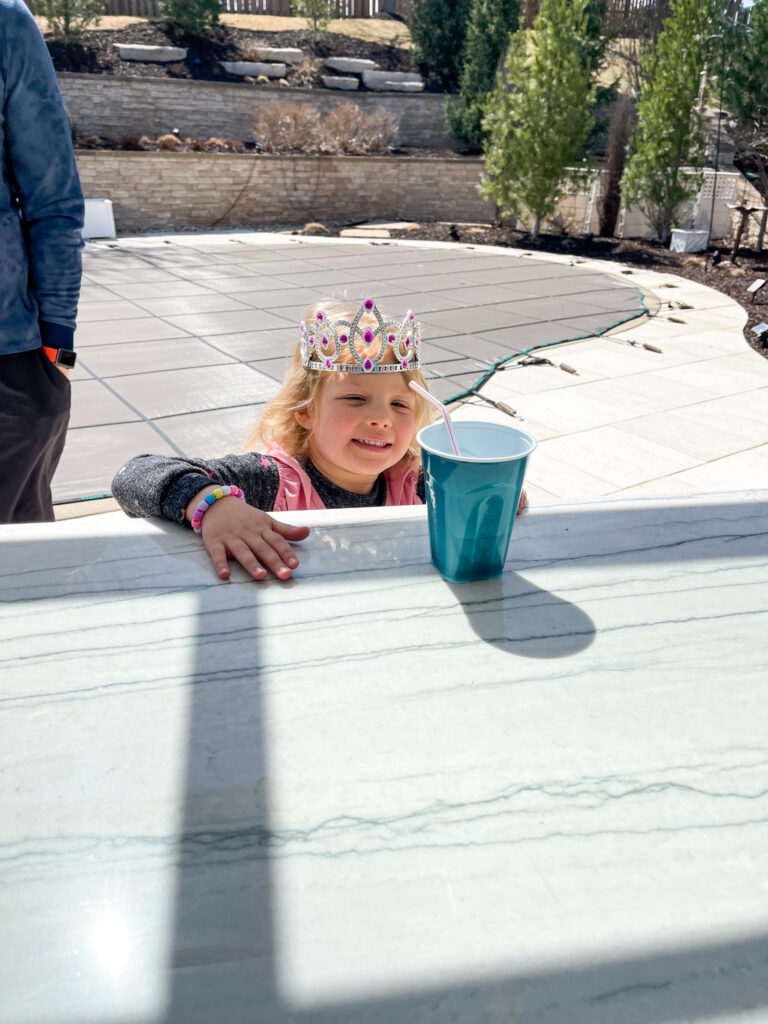 That night, Nick grilled chicken thighs so we picked up some local beer to bring along with us. We always love the Zipline Beer Lounge if you're local!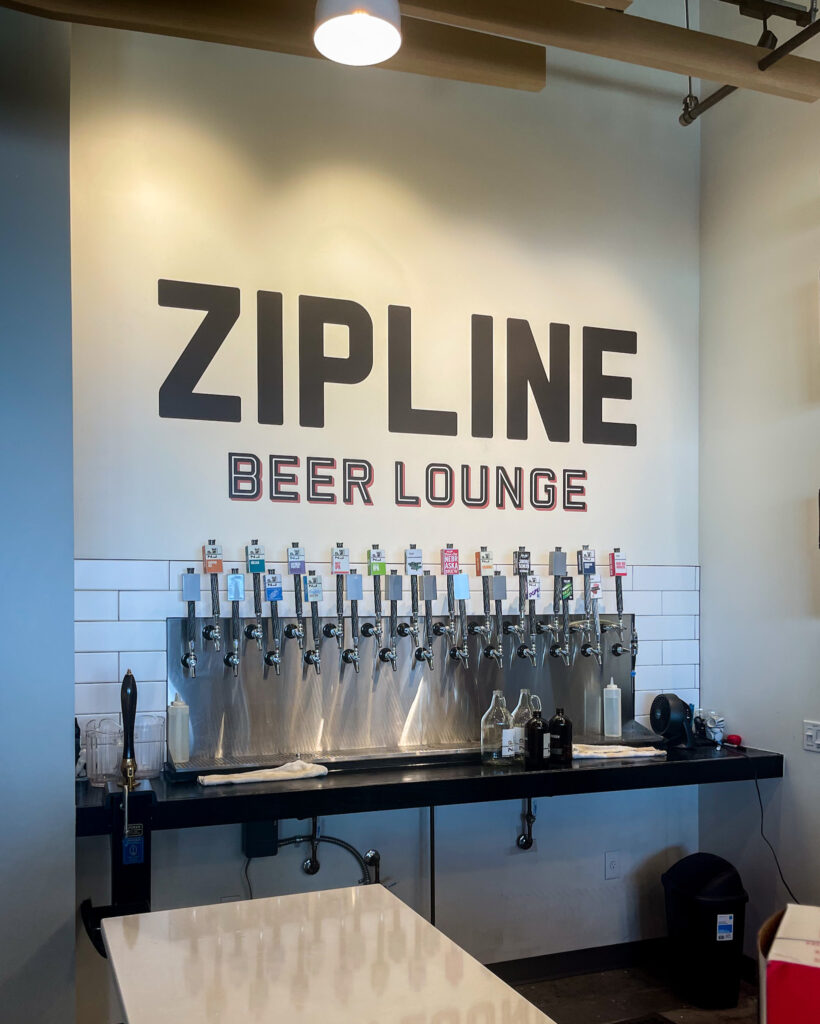 Z is very much in a Rapunzel phase and performed a few songs for us on the ukulele we bought her for Christmas. She has a birthday coming up in a few weeks, so it made her gift very easy to figure out 😉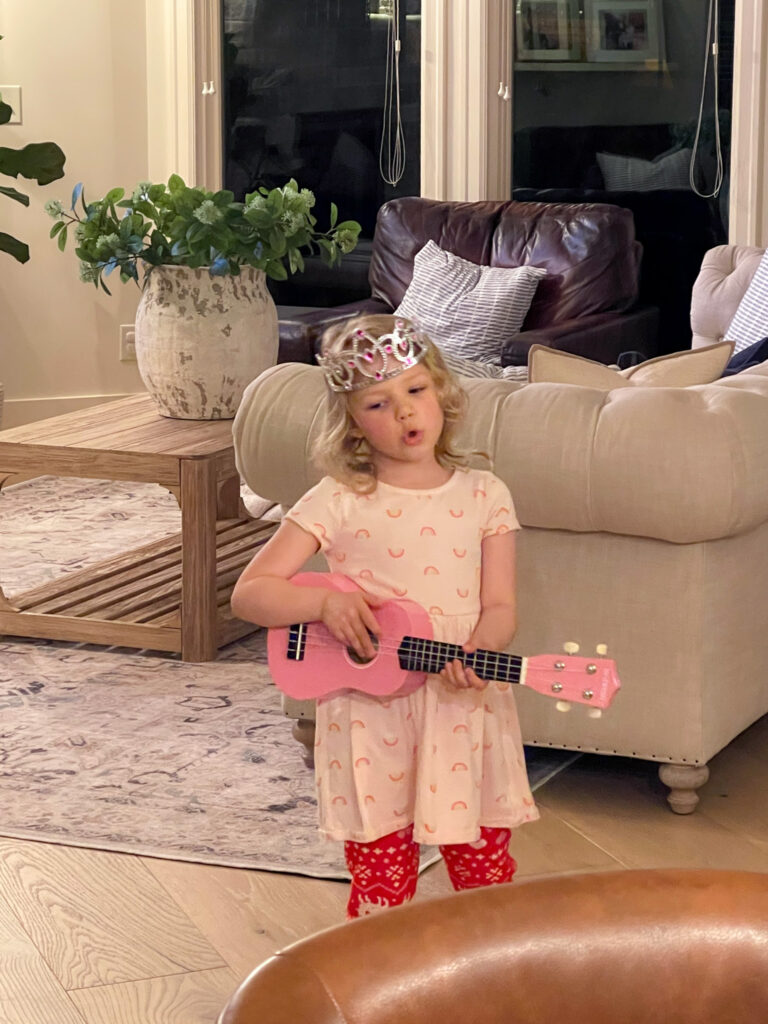 Wednesday I had to take the cats to the vet for their annual checkup and vaccines. One of the vet techs asked if I wanted Bailey's bum shaved a bit, because it's harder for her to clean with her neuropathy. I have to brush and groom her several days a week so I was totally up for it. The shave job was a bit more aggressive than I expected, but I actually think Bailey loves it! And the great news is, despite their advancing ages (almost 16 and 14 for the two younger ones) they got a mostly clean bill of health!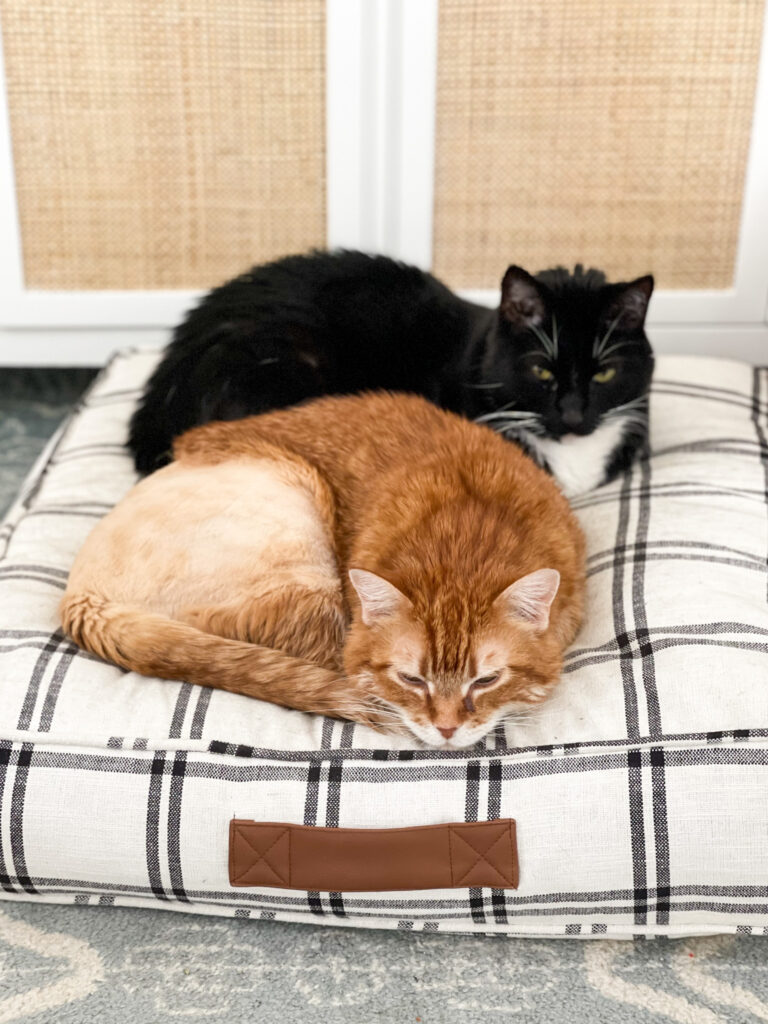 Our little handsome man. Always so proper with his paws crossed!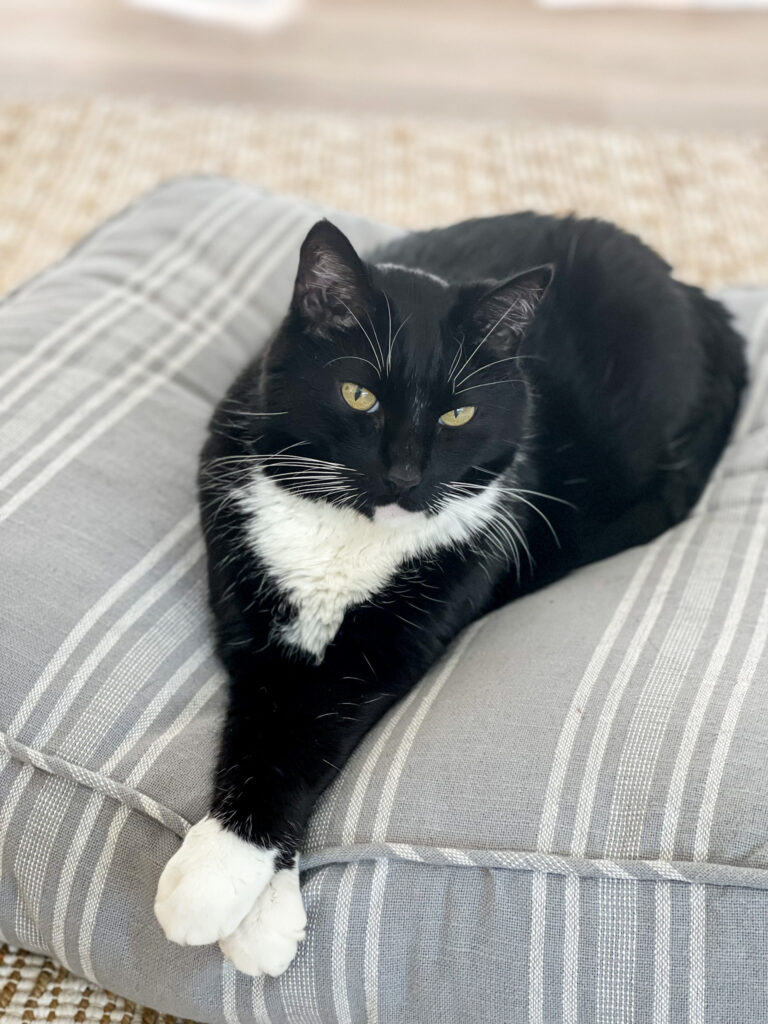 Lots of meals out this week! I met my friend Jen for sushi on Tuesday, followed by tacos with Kurtis on Wednesday, and beers at Blatt on Friday with our friends. Wednesday night, I worked on the computer for a few hours after we got home from dinner. I walked to the kitchen and realized it was softly snowing.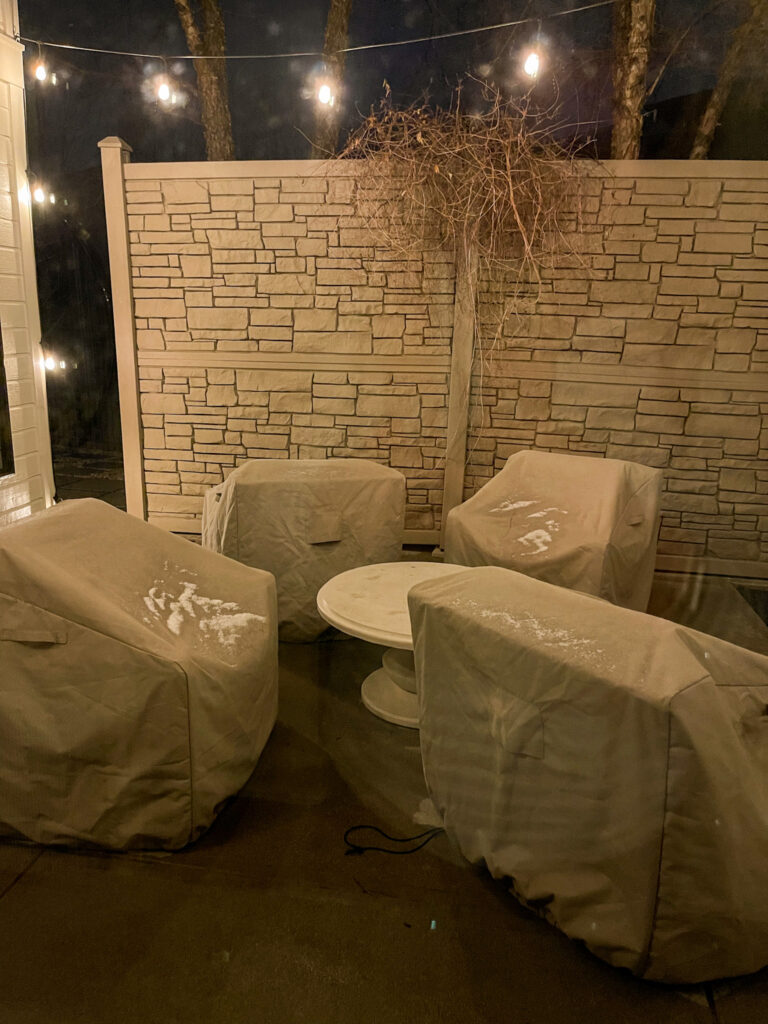 I didn't think much of it, since it wasn't in the forecast, but woke up to a white yard on Thursday. With it being the last day of March, all I could think was "this crap had better not be happening in April!" Thankfully it melted fairly quickly!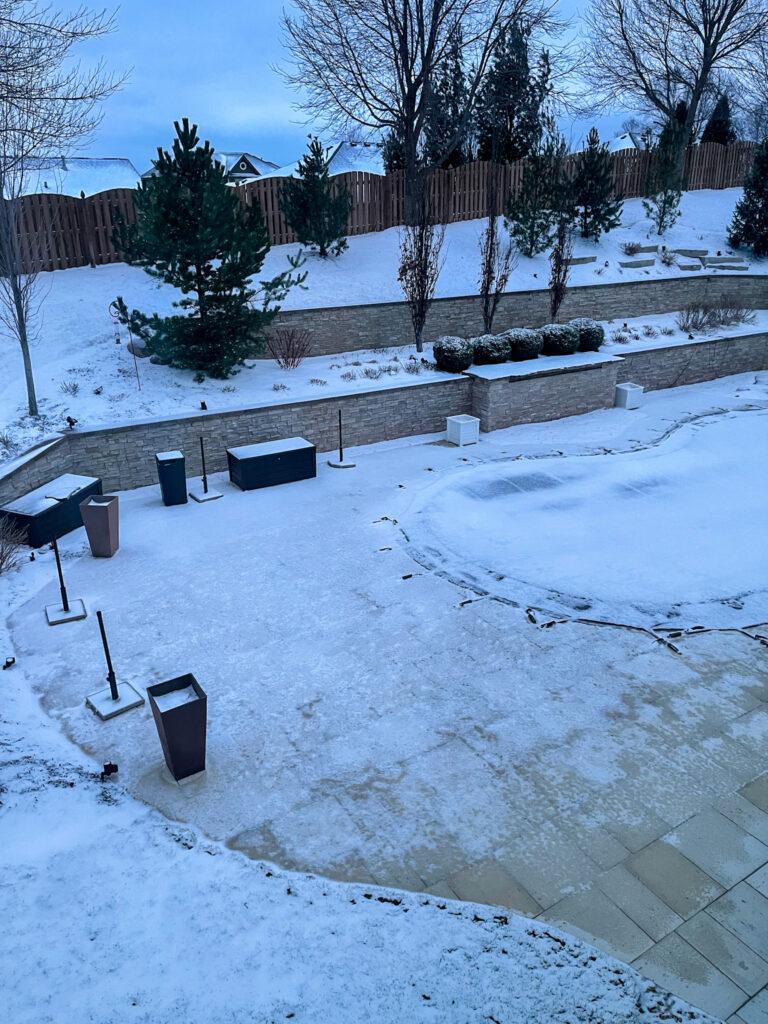 It definitely has me dreaming of the beautiful Gulf water we saw just a few short weeks ago! This is another one of the images from our drone. It's been a bit crazy around here, but I am planning to find a way to have a downloadable print shop with some of these images for any of you that are interested! If any of you offer something similar, I'd love to know what platform works best for you.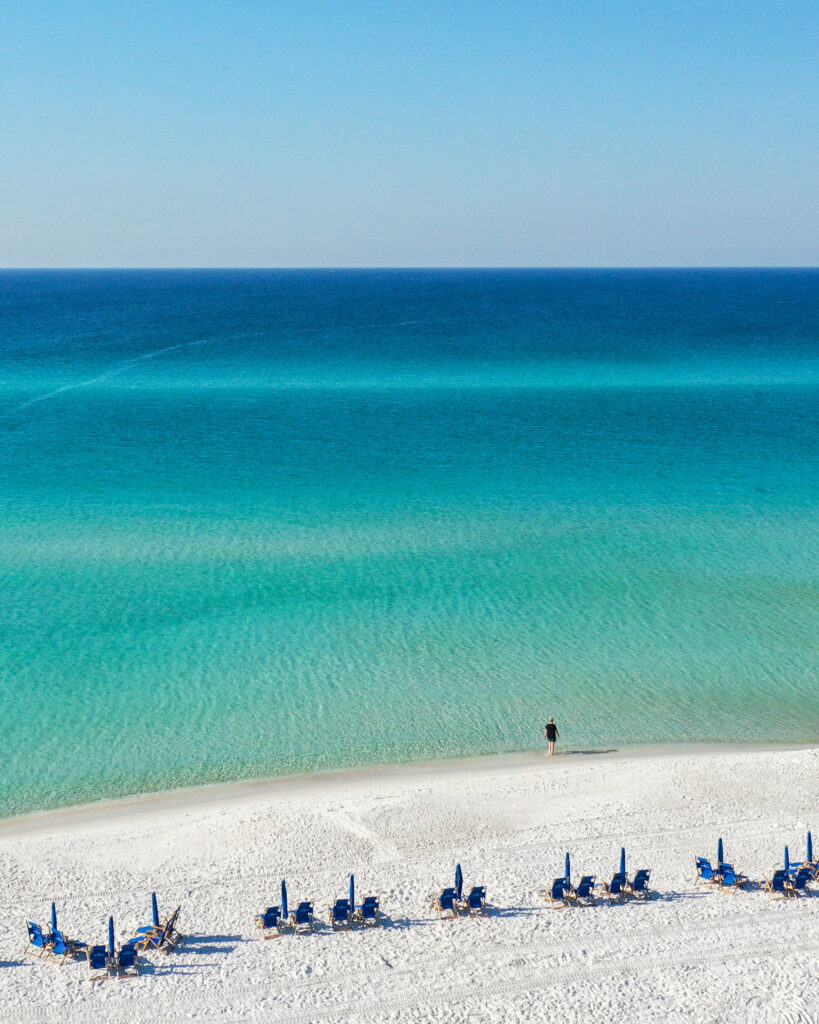 I also wanted to mention that Serena & Lily has special pricing on all outdoor items right now and it all ships for free. That includes many items that don't necessarily seem like outdoor products, including our favorite striped rug. It also includes most items in our pool house!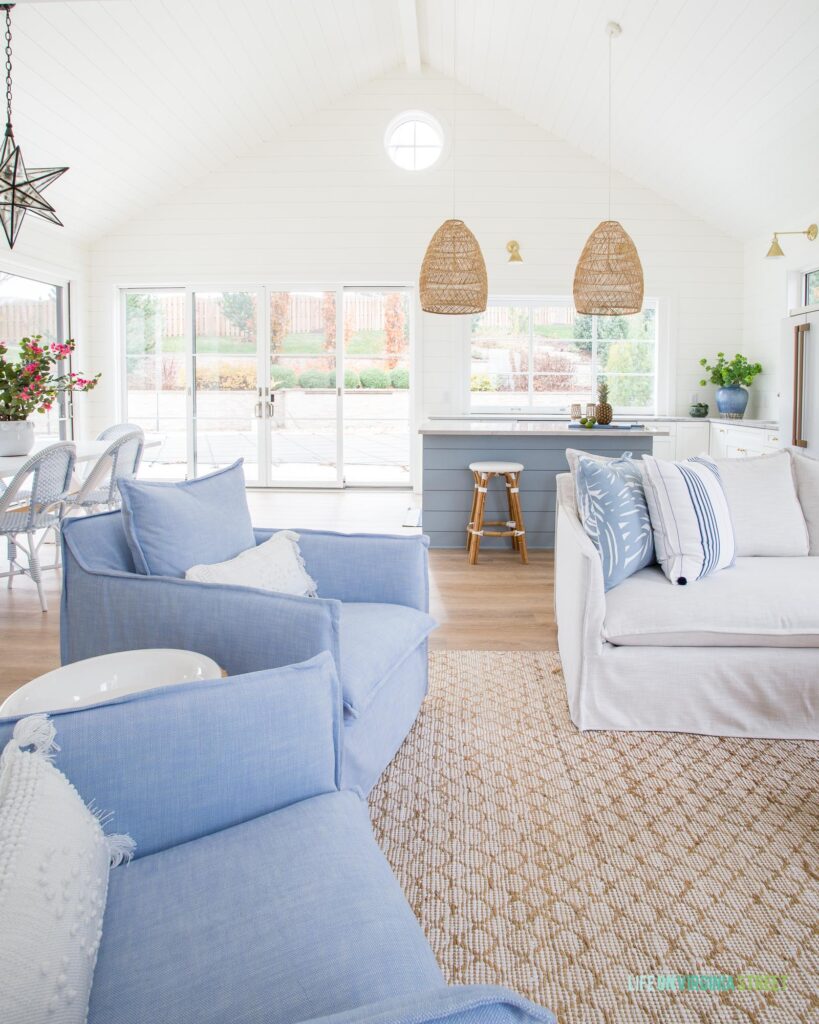 POOL HOUSE LIVING ROOM SOURCES: Outdoor Sofa (Perennials Basketweave – Chalk) | Outdoor Swivel Chairs (Perennials Basketweave – Coastal Blue) | Round Storage Side Table | Rug | Woven Stools | Indoor/Outdoor Palm Pillow Cover | Indoor/Outdoor Striped Pillow Cover | Indoor/Outdoor Fringe Lumbar Pillow Cover | POOL HOUSE DINING ROOM SOURCES: Dining Table | Outdoor Dining Chairs | Star Pendant Light | Faux Bougainvillea | White Circle Dot Pot | POOL HOUSE KITCHEN & BAR SOURCES: Basket Pendant Lights | Aged Brass Star Sconces | Striped Runner Rug | Backless Counter Stools | Cabinet Ball Knobs | Drawer Bin Pulls | Counter Depth Fridge | Beverage Fridges | LVP Floors | Faux Viburnum Stems | Blue Vase | Cabinet Colors: BM Simply White (perimeter) & BM Santorini Blue (island) | Countertops: White Macaubas Quartzite
Speaking of the pool, we are actually opening ours in 11 days! I can't even tell you how excited we are for that this year! With Easter, birthday parties, graduations, and more, summer will be here before we know it!
Recent Buys & Sales
Following are some sale from the weekend that have carried over and are still going strong!
I hope you all have a great week!
If you would like to follow along on more of my home decor, DIY, lifestyle, travel and other posts, I'd love to have you follow me on any of the below channels: