Sharing details on the best affordable flatware sets, according to an Instagram poll completed by several thousand readers!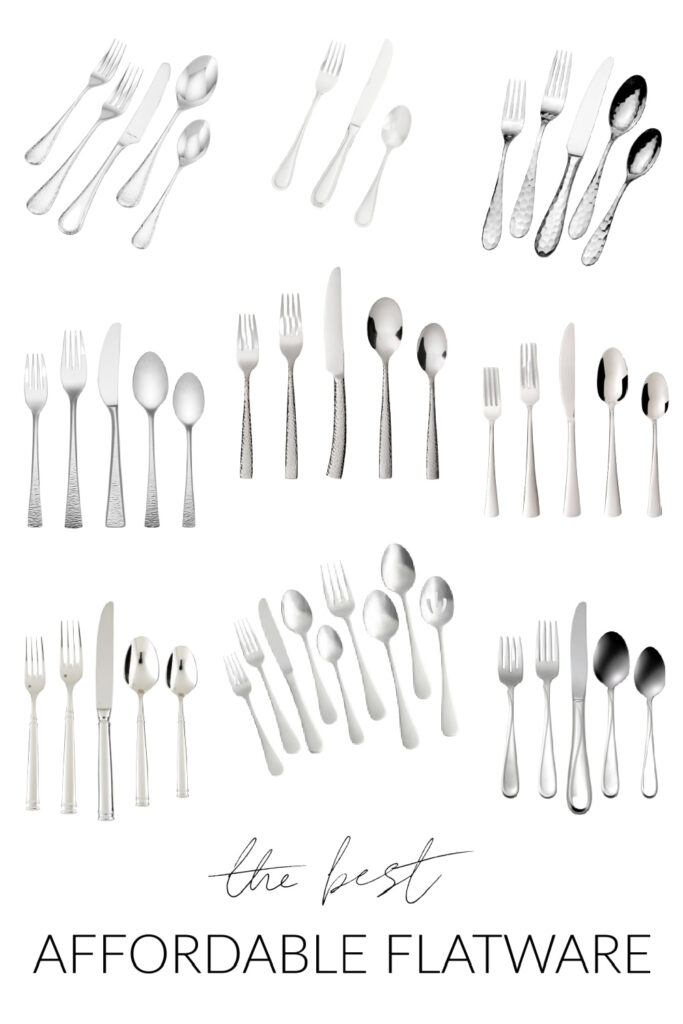 I'm coming at you today with a quick and simple post, at the request of many of my Instagram readers!
Now that we've had some time to "live" in our Florida rental, rather than just be there on vacation, we've used it as an opportunity to see what's needed. Much of that relates to the kitchen and actually spending time cooking in the space. We've slowly been adding pieces as needed, but one item I knew we needed to replace was flatware. But, neither of us had previously ever purchased everyday flatware. We've either used hand-me-downs or,  in our current home, we use the set we got for our wedding nearly 17 years ago!
So, I did a poll on my Instagram Stories a few weeks ago to hear what everyone considered the best affordable flatware. I got a lot of feedback, and thought I'd share that with you today! Many readers were also in the market and wanted to see the results, so I've gathered them all up. There were some really common themes, so I consolidated the feedback and am sharing the most common responses!
This post contains affiliate links for your shopping convenience. You can read my full disclosure policy here.
The 12 Best Affordable Flatware Sets
Following are the responses I received most frequently and the the 12 best affordable flatware according to my Instagram readers. You can see that the term "affordable" definitely varies, but this is a great variety of options if you're on the hunt for new flatware! I also threw in some random stores that people mentioned (when they didn't mention an actual set). Many of the sets are clickable if I was able to find a link for the flatware set online.
As you can see, the brands that reoccurred most frequently were Mikasa, Oneida and a handful of the Target lines. The set we have from our wedding is Mikasa and we've been super happy with it over the years!
The Affordable Flatware We Purchased for Our Rental
We ultimately ended up buying this set from Amazon, because we needed something that could ship quickly and was easy to find replacements down the road. Overall we're very happy with it, as a budget option in a rental. It honestly isn't something I'd purchase for our personal home though after using it. We have very hard water in Florida and it does tend to leave some water spots on this set (maybe that would happen on any set)? I think the set is perfect for a rental though. We are also thrilled with the bamboo drawer organizer we ordered to help make this drawer look more custom.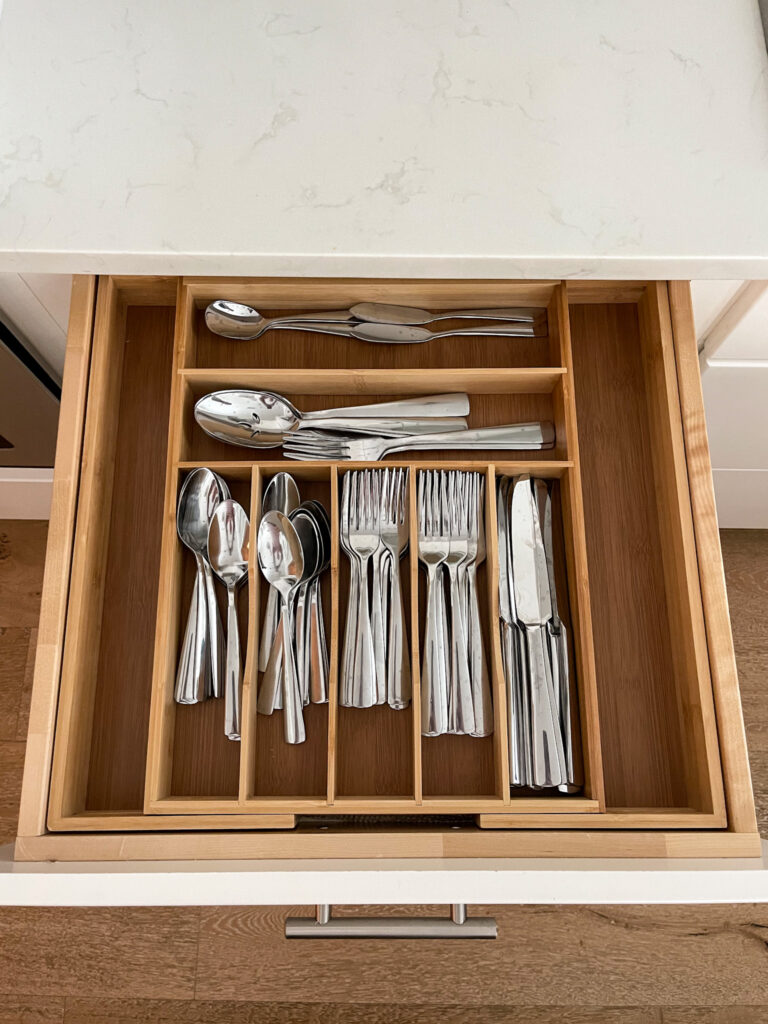 Any other brands or styles  people should consider when searching for affordable flatware? Feel free to leave a comment with your input!
If you would like to follow along on more of my home decor, DIY, lifestyle, travel and other posts, I'd love to have you follow me on any of the below channels: