Happy New Year! I hope you all had a happy and safe few weeks and holiday season! We did a little traveling, a lot of relaxing, and had some fun along the way, so it was a great mix! Here's what we've been up to the past few weeks.
This post contains affiliate links for your shopping convenience. You can read my full disclosure policy here.
Home Projects & Updates
Not much has changed around our home the past few weeks. Including the fact that all of our Christmas decor is still up 😉 I'm hoping to tackle it sometime this week or weekend, if I can get Kurtis to agree to let me take it down. He loves the Christmas lights possibly even more than I do, and if it were his choice they'd stay up all winter!
I thought I'd show a few home-related items from around my parents' home. I love how my mom did her tree topper this year. She said she just used a bunch of picks and sprays and stuck them in the top to create this effect. So cute!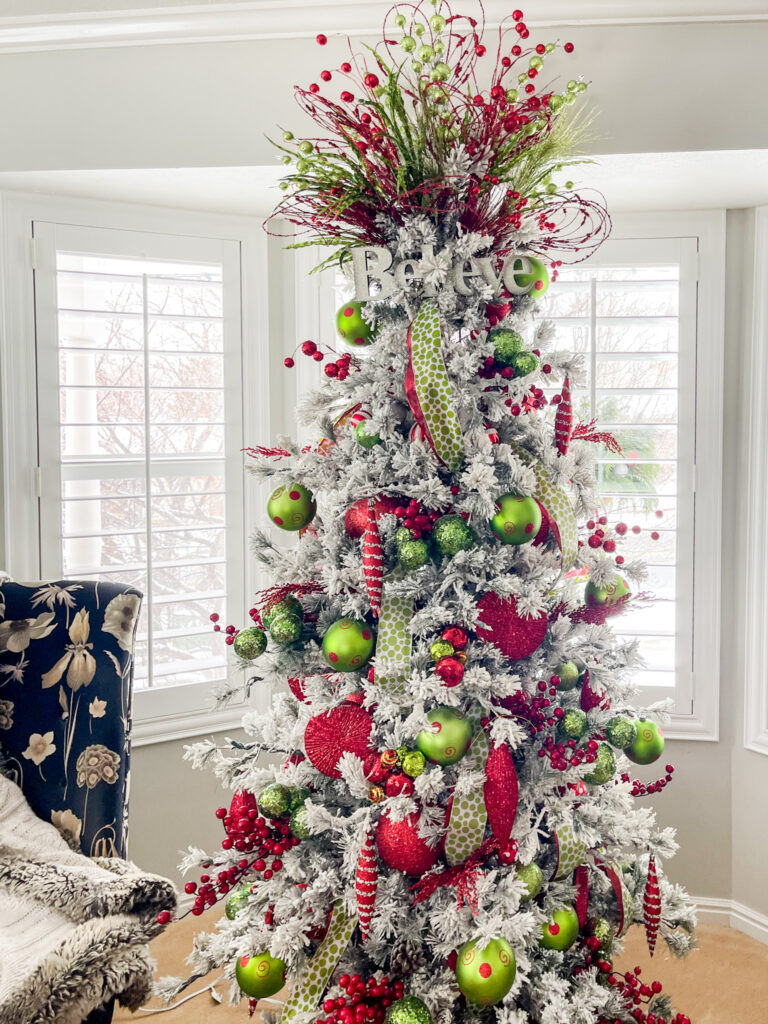 Kurtis and I each also received a money tree as part of our gifts. Such a cute way to gift some cash! She anchored the bills to a styrofoam cone with really small sewing pins. The tree topper was just a star ornament she found that she tied on!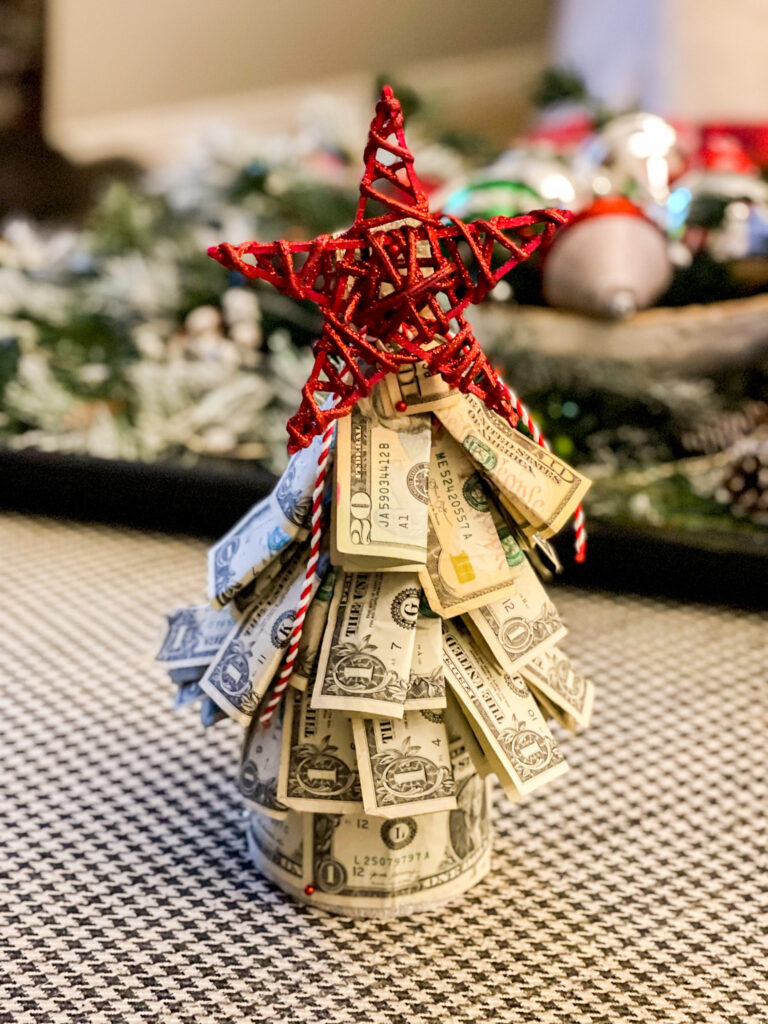 And the star of my Instagram stories this month was her ornamentini martinis! She got the recipe and idea from Michael at Inspired by Charm. She then swapped the cherry juice for a cranberry pomegranate. They were so delicious and couldn't be a cuter way to serve cocktails!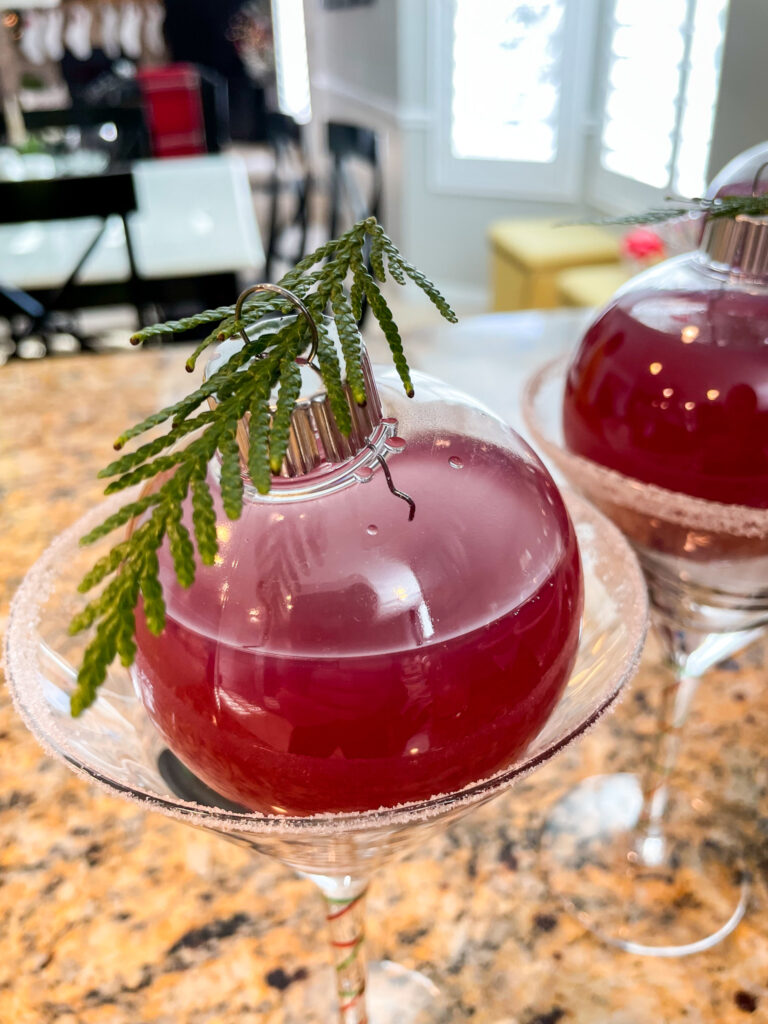 And in restock news, our seagrass lamp is finally back in stock and available to ship! In fact, I think nearly everything shown here is currently in stock!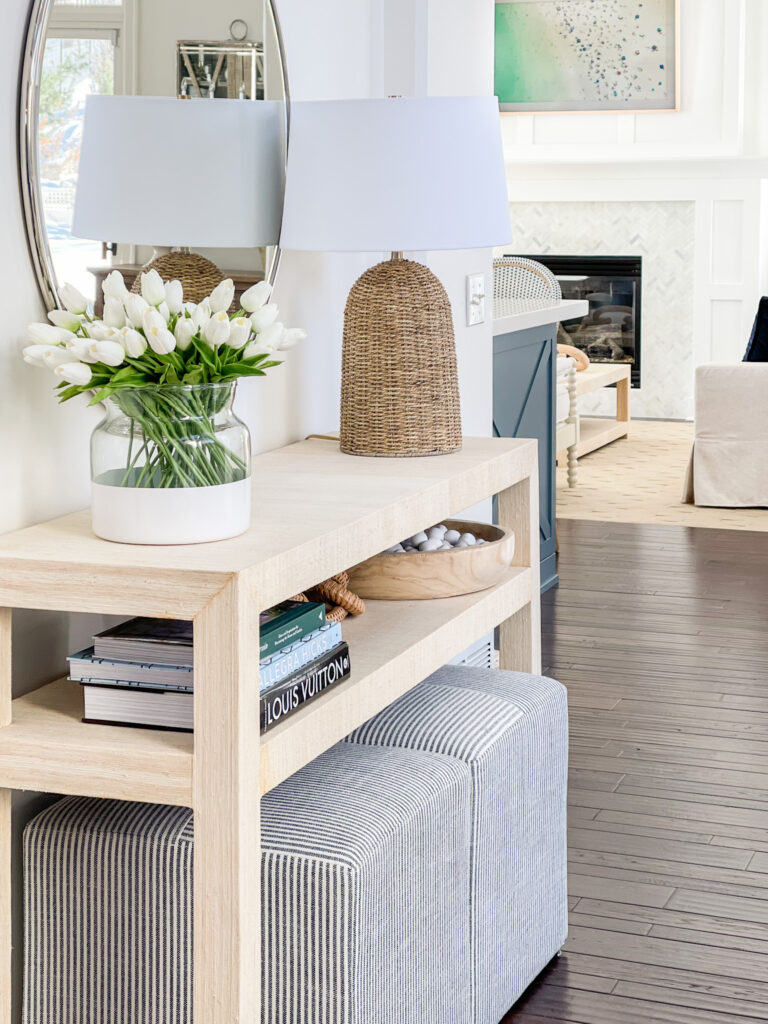 SOURCES: Raffia Console Table | Similar Round Mirror | Seagrass Lamp | Colorblock Vase | Faux Tulips | Striped Ottoman Cubes
Top Sellers Of The Week
Following are the top sellers of the past week across all of my channels. Links to each item are below the graphic. I changed my graphics up a bit. Not sure I love them yet, so I may change them again in the coming weeks 😉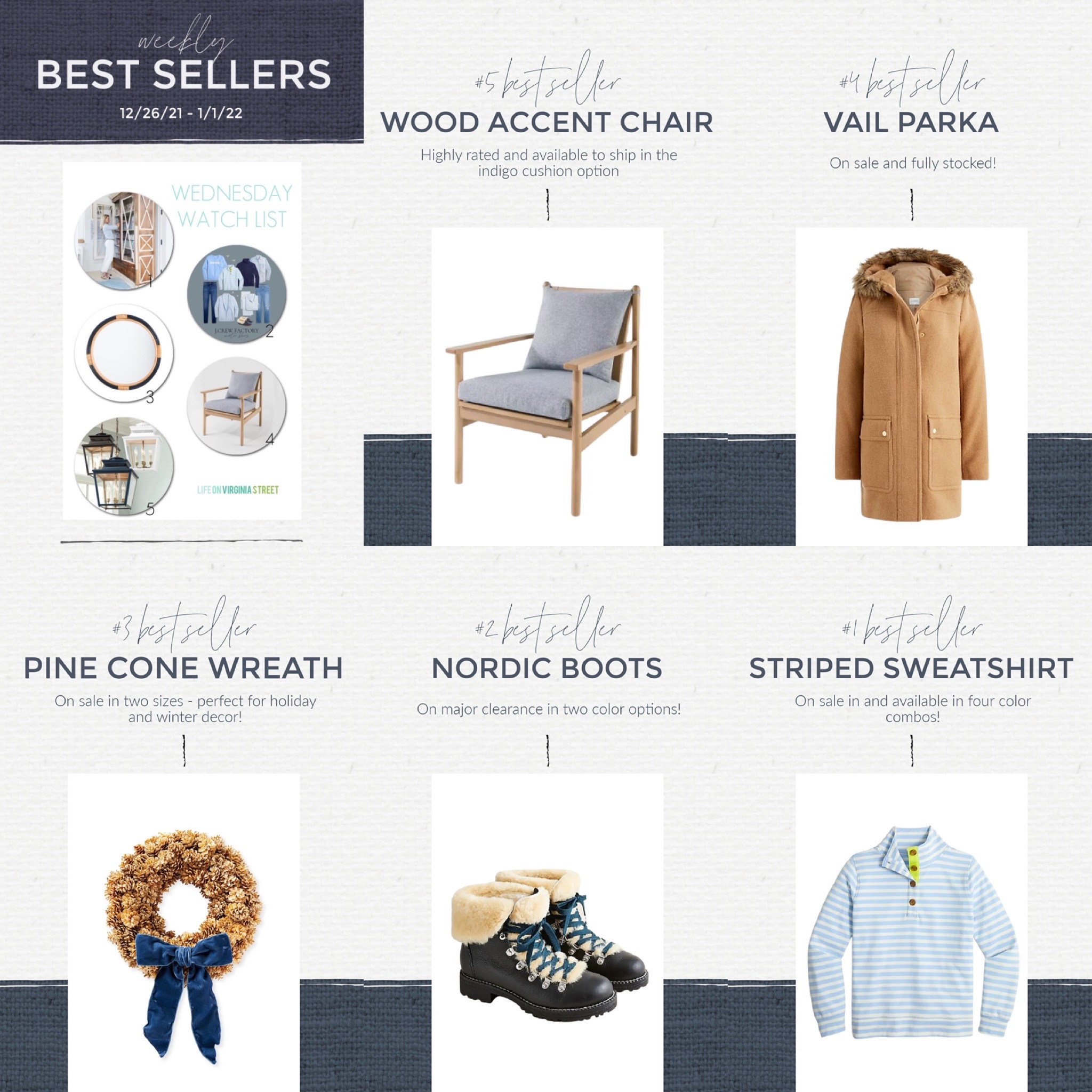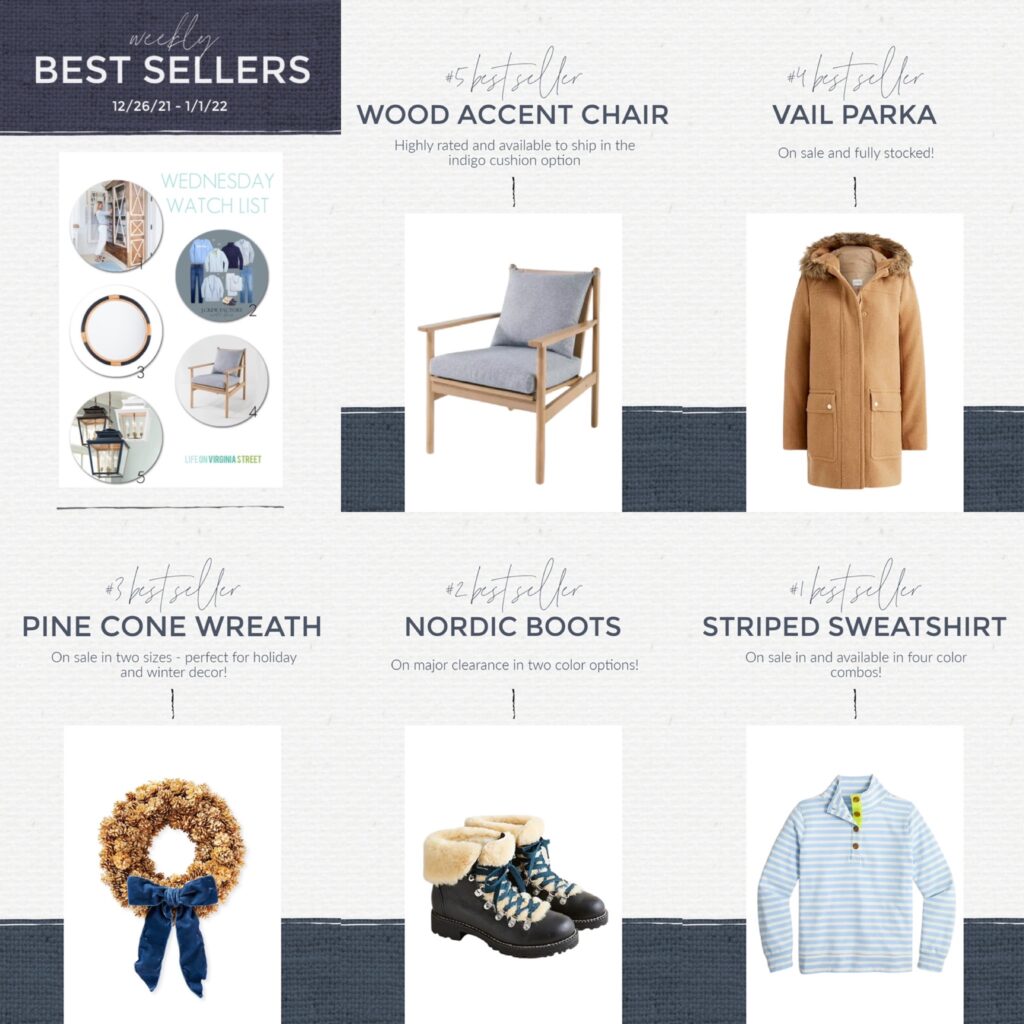 BEST SELLERS (each number is clickable): #5 | #4 | #3 | #2 | #1
Here are the top sellers from the prior week, since I skipped last week's post!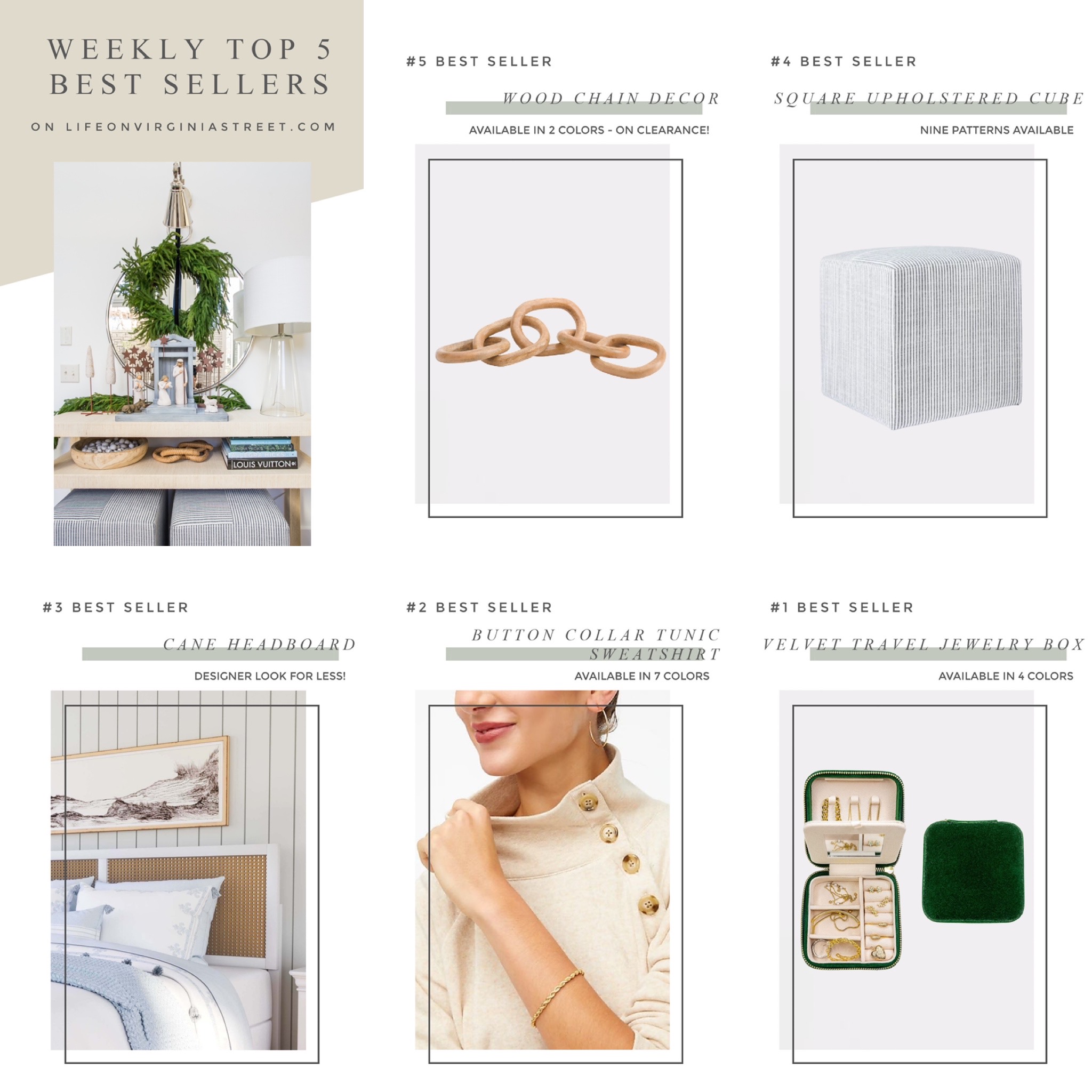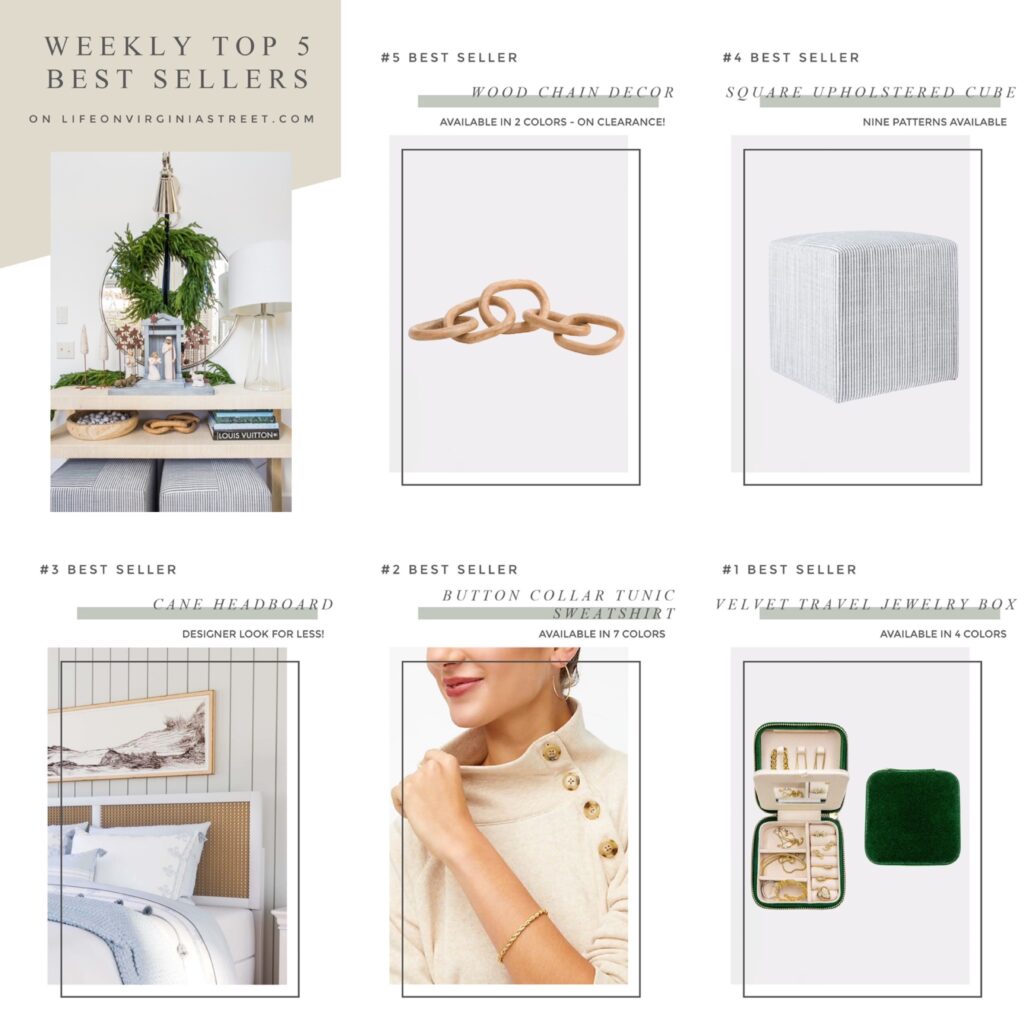 BEST SELLERS (each number is clickable): #5 | #4 | #3 | #2 | #1
In Case You Missed It
Following are the posts I shared over the past two weeks. It certainly wasn't a lot! But there are some fun ones in there 🙂
Following are the most read blog posts of last two weeks (excluding any of the new posts already mentioned above). Many times this includes old posts that are popular on Google or Pinterest! It's fun to see what is trending each week! It's funny how things switch so dramatically right back to DIY and decorating after the holidays!
Around Town & For Fun
Prior to our holiday festivities, we had to run Henley to the vet again. Her mass on her neck reappeared and they wanted to reevaluate. Another dose of a steroid shot, and it went away a day or so later. We're hoping this doesn't become a regular thing and she doesn't have to be permanently placed on a steroid! Thankfully it hasn't returned since.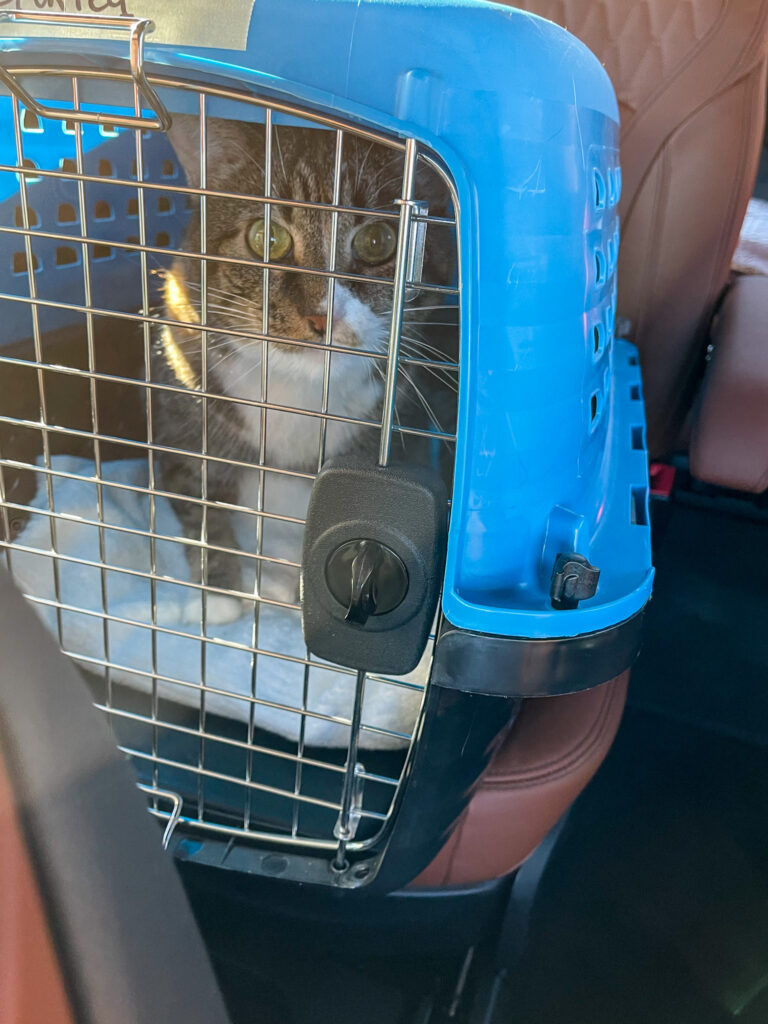 The day we left for Utah, Kurtis and I had a notification on our Ring doorbell that someone was at the door. Imagine our surprise when we both looked and saw the grinch on our porch! Ha! It was pretty funny. A few minutes later we got this selfie text. It was from Gitt Construction, who worked on our bathroom renovations early in 2021. We were dying of laughter! And I'll let you decide if I'm ahead of the game and put my summer wreath up early, or if it's leftover from this past summer 😉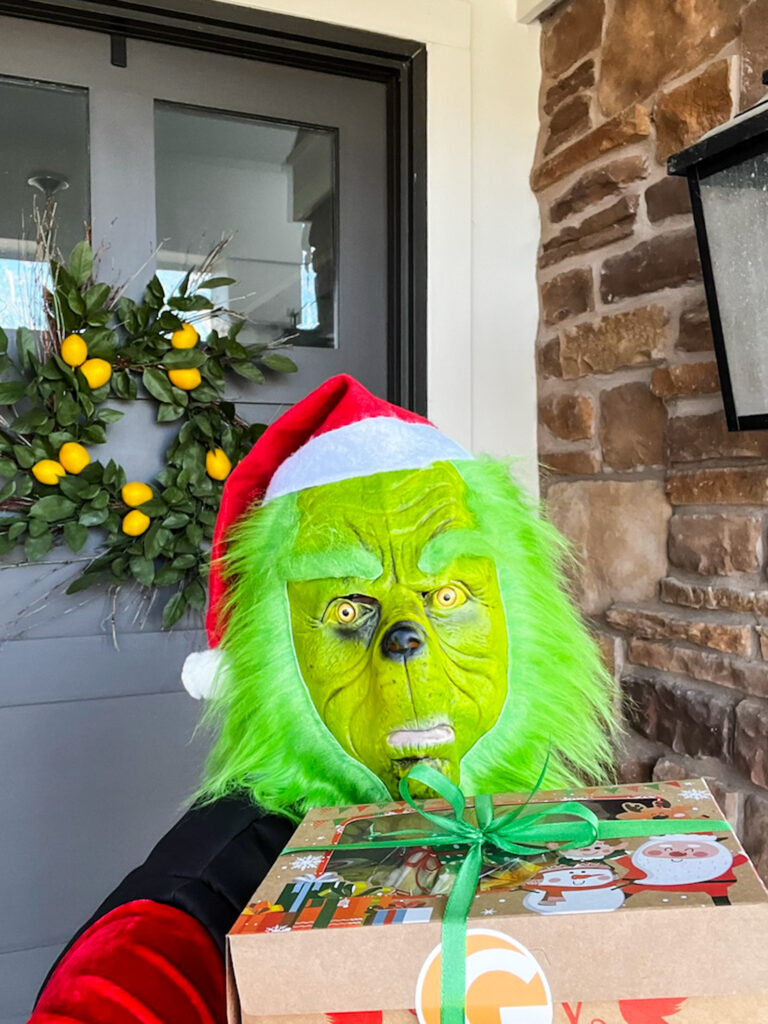 My cute cousin and her boyfriend joined us for dinner our first night in Utah (the night we had the ornamentinis). He works for Stihl and gifted them one of the hottest gifts of the season. One of their mini hand pruner chainsaws. Unfortunately I can't find them online to link to because they're sold out, but I definitely want one. We all got a demo and were so intrigued by it!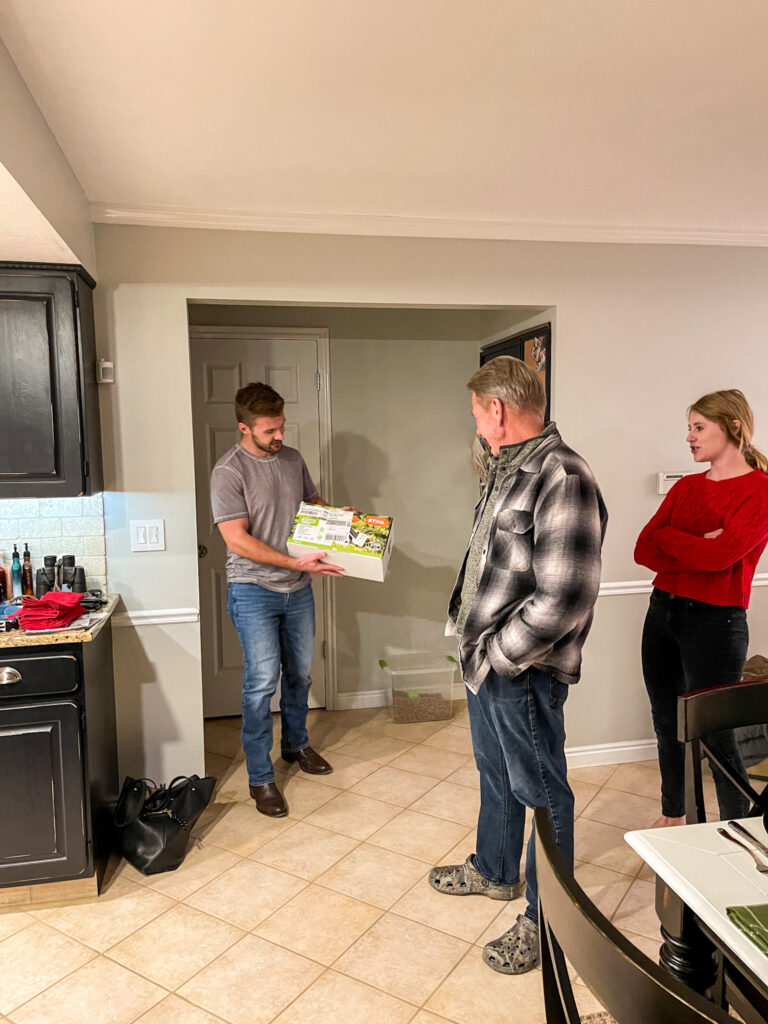 Our initial plans included heading up to Idaho to my brother and sister-in-law's house the day after we arrived. It's a four hour drive and we were going to spend most of our time up there. However, they got a lot of snow, and with their house at the base of the Tetons, it wasn't likely we'd be able to get there or return. So, we ended up staying in Bountiful for the whole time. We were sad not to be able to visit my brother and his wife, but it was also nice not having much of an agenda and just spending time with my parents.
My mom and dad take their puggle on multiple hikes a day. My mom shared this pretty view from one of her hikes while Kurtis and I lounged on their sofa 😉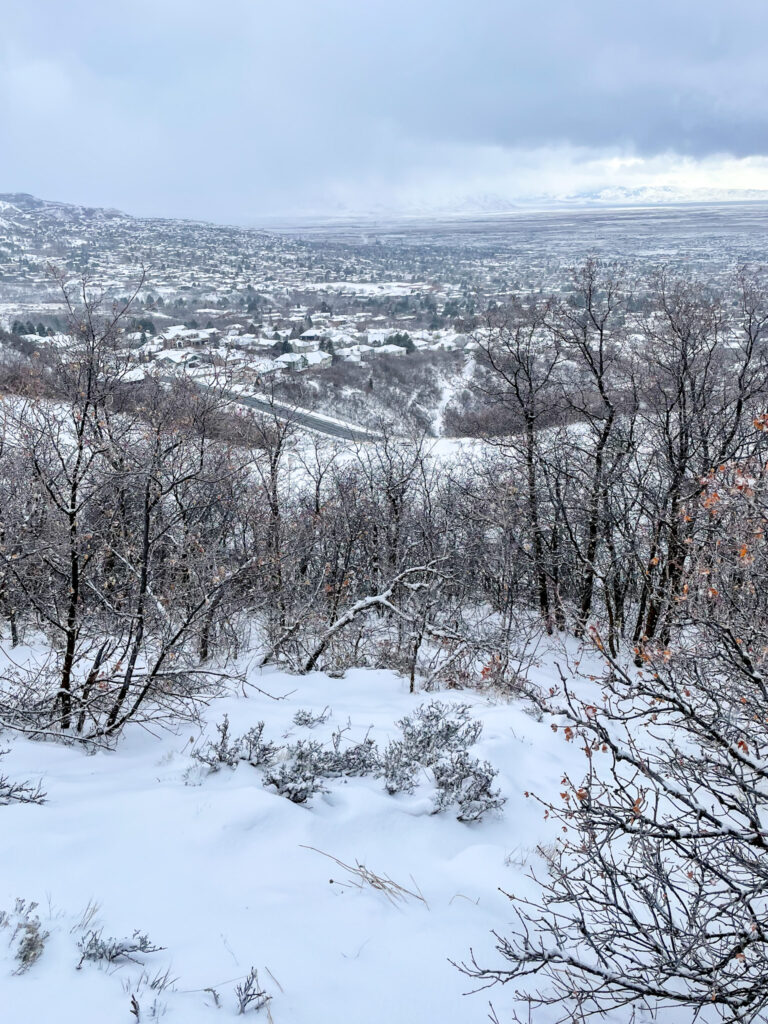 Once we returned from Utah, we tried to lay low for a few days and veg out. Not always the easiest thing for either of us to do, but we tried! I completed two puzzles with the help of my trusty assistants.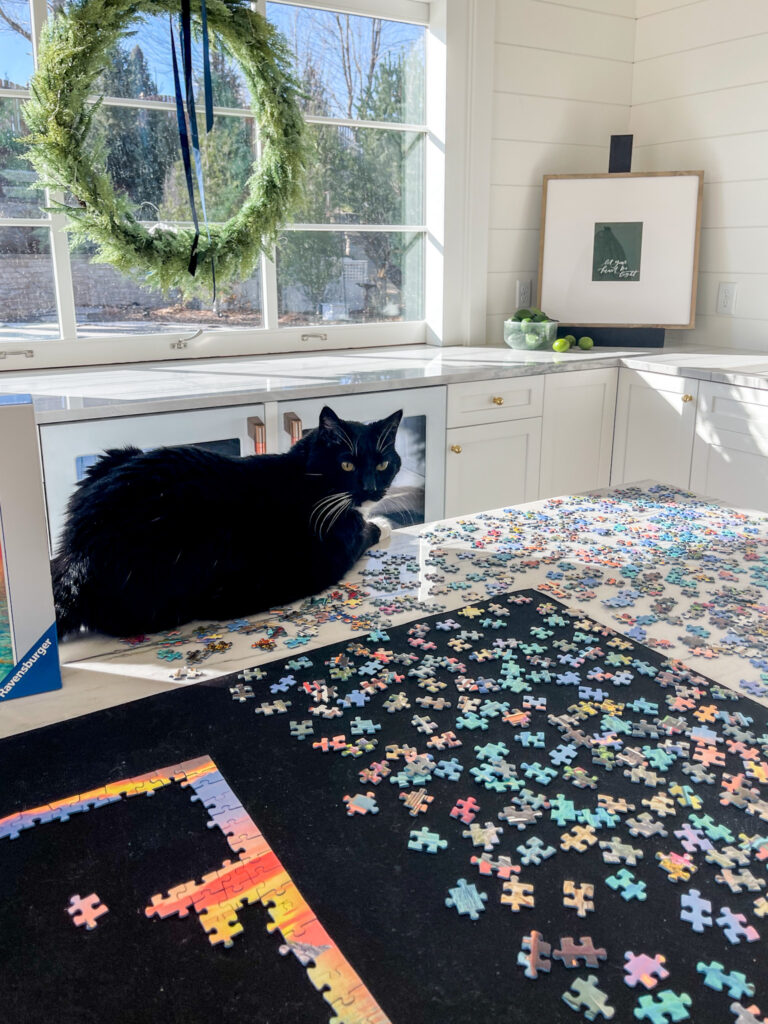 I also took a number of naps, most of which looked like this. Super comfy having a 14 pound cat laying on your hips while you sleep, but I always let her.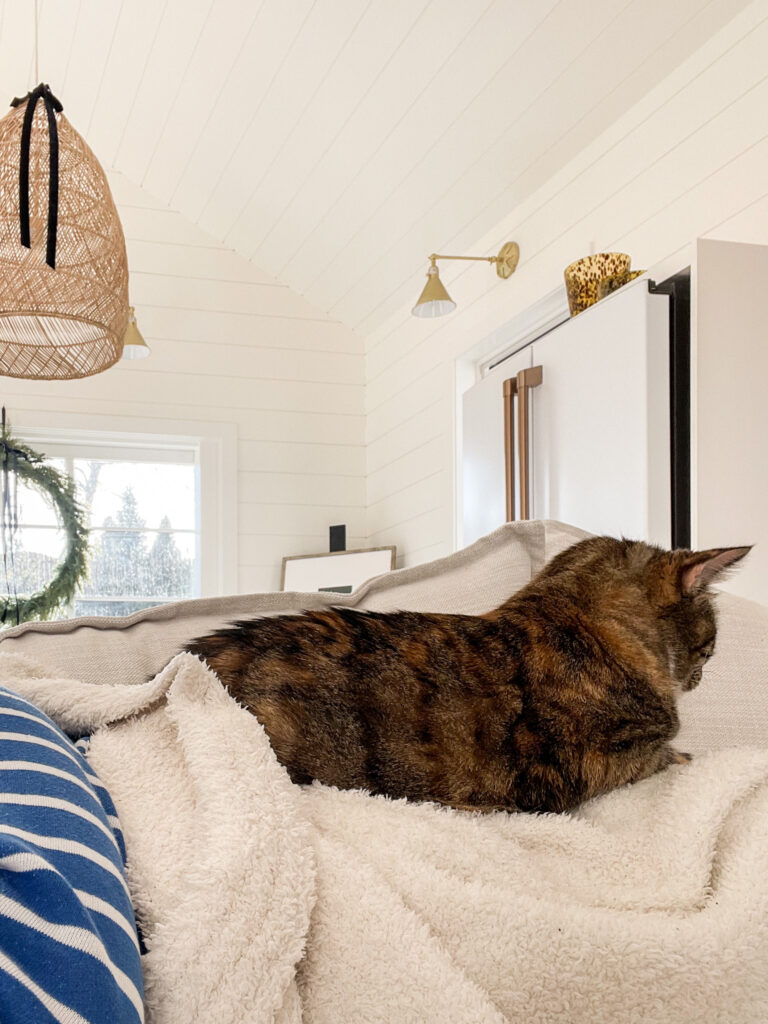 Kurtis and I planned a date night to Dante one night last week. Their Christmas decor was all still up, and the food was as excellent as ever!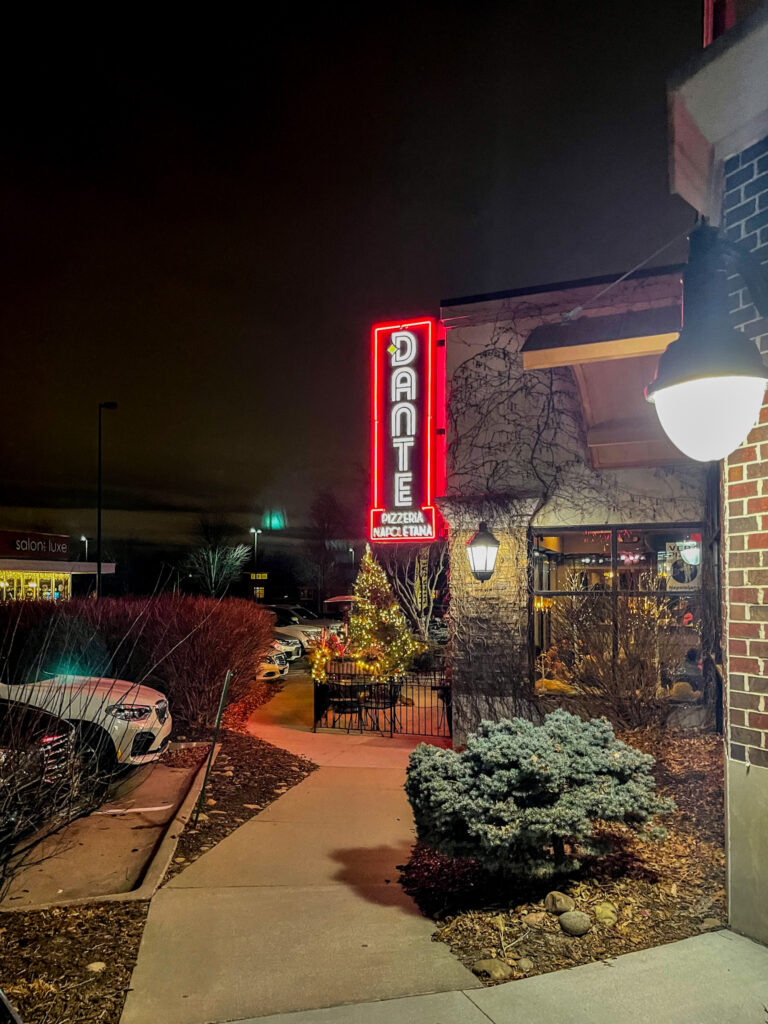 We stopped at Alice afterwards for a drink. Kurtis ordered the smoked old fashioned and I always love what a pretty process it is!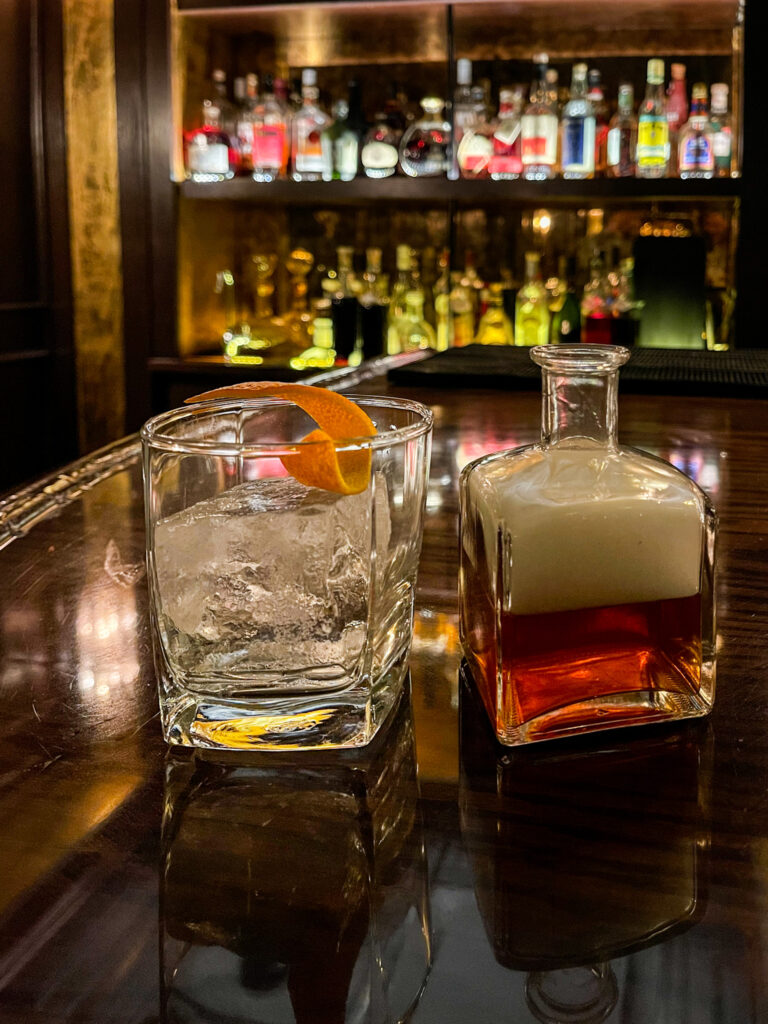 Our original plans including hosting Kurtis' side of the family for a belated Christmas celebrations starting Friday. However, we were in a winter weather advisory and woke up to freezing fog. We were then supposed to get 6-8 inches of snow overnight. So, early Friday morning, I chatted with Kurtis' siblings and we decided to postpone the weekend. Although the roads were slick most of the day Friday, we didn't get near the snow that was predicted. But the temps were crazy cold all weekend.
With that, we ended up celebrating New Year's Eve with our BFFs and goddaughters. We were also able to give the girls their gifts since we hadn't seen each other since before Christmas.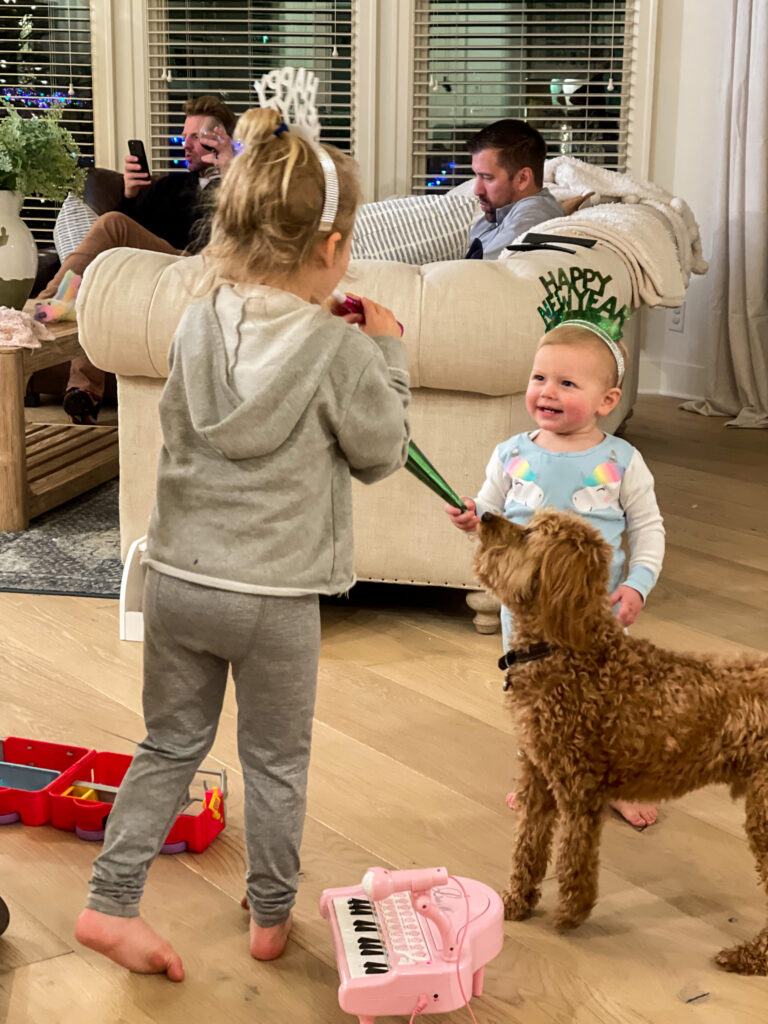 Jill made a homemade pastry puff for baked brie and it was so yummy! It popped open when we tried to transfer it from the cookie sheet to the serving board, but I assure you, it was so dang good! So good, that we barely had room for the lasagna they served from Dante!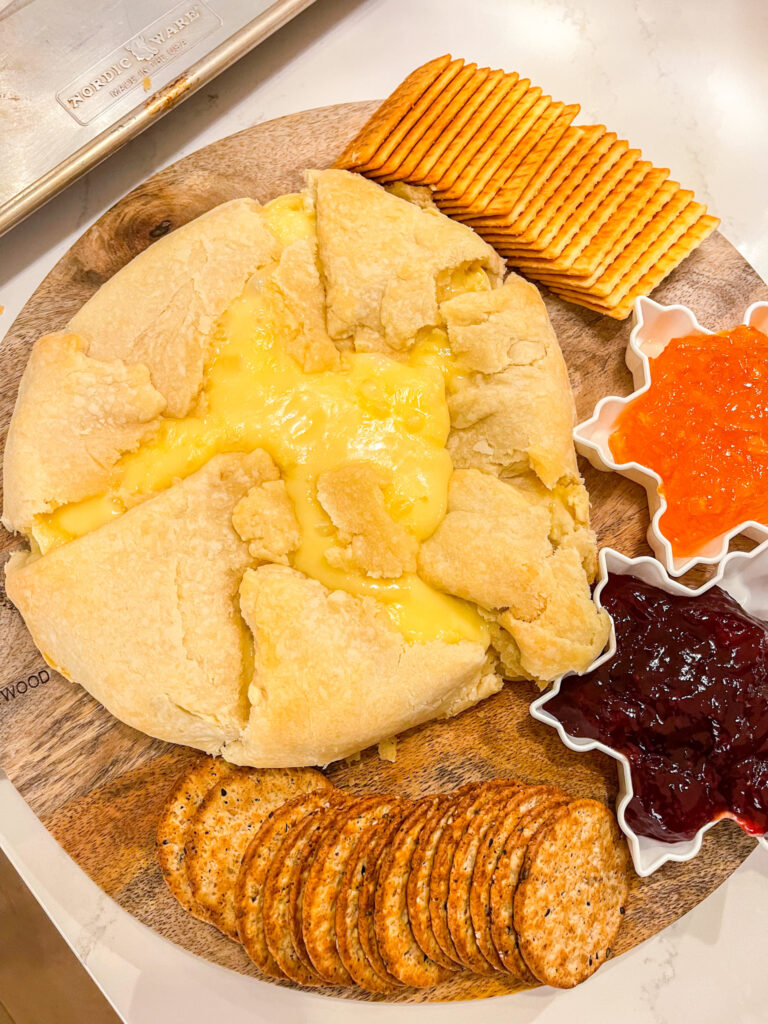 Probably nobody in history had more fun that Zoe did on New Year's Eve. She played with her new toys, bounced around like a maniac on her hopper ball we got her, and had a blast with Instagram filters. The grinch one was her favorite, and she got into character pretty quickly. The videos are priceless! Apparently she woke up early Saturday morning, and just kept hopping around the house.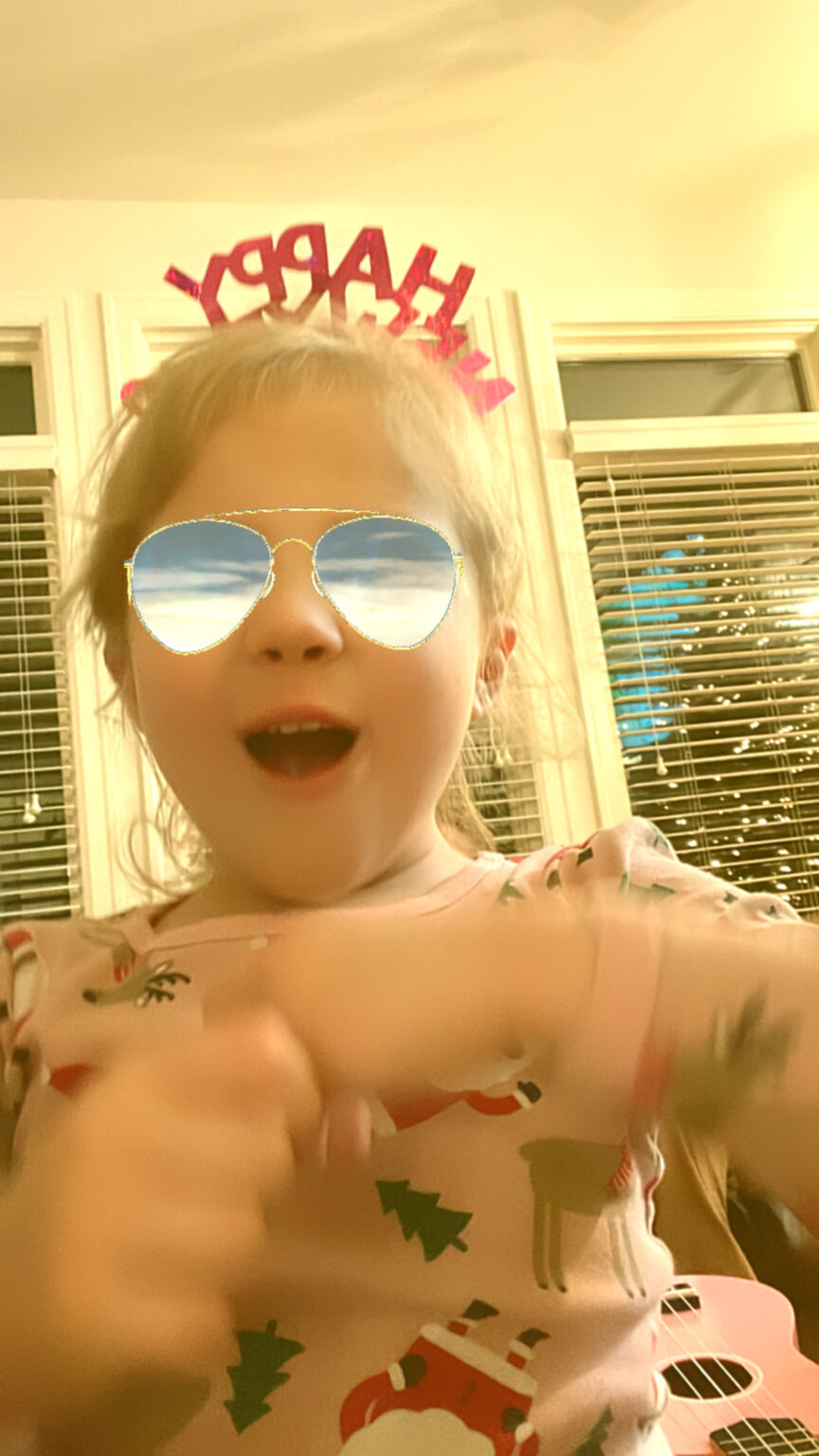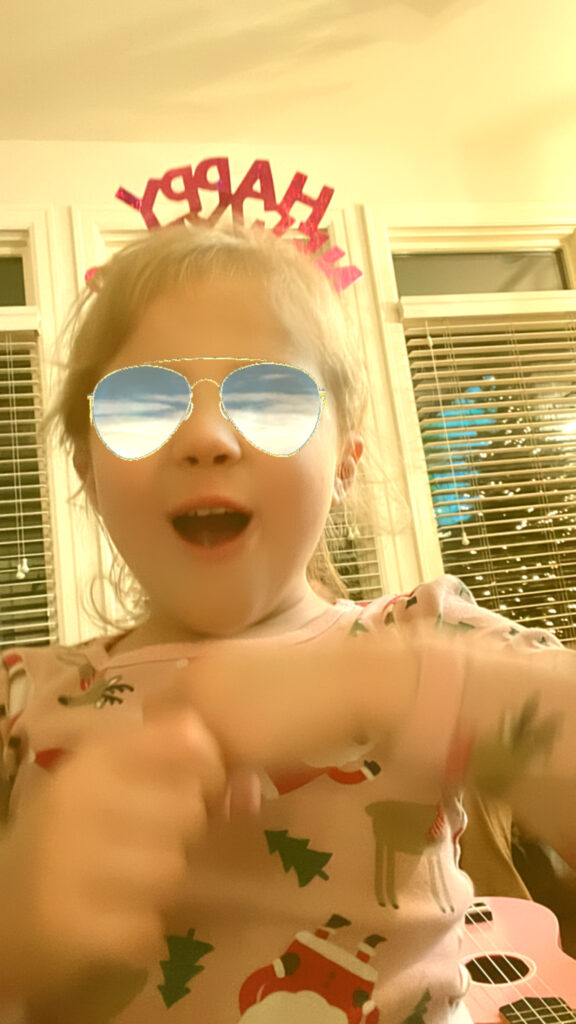 I spent most of Saturday doing blog work and setting goals for the new year. I forced myself to do some of the blog work I hate, which is cleaning up old crap and trying to optimize my site for better speed, etc. If you've ever wondered how my blog got it's start, it was with captivating posts like the one below that I wrote in 2010. 😉 This is only a small portion of some of the ridiculous titles I found. It was actually fun to read back through some of them. I moved a bunch of old irrelevant posts to drafts, because I'm pretty sure nobody ever wants to find out the answer to "Are you an Ugg or ugh?" Ha! Definitely the good ole days when you could write a two paragraph post on the merits of your favorite snow boots and call it done. It did remind me just how much blogging has changed in the nearly 14 years I've been doing it. I genuinely miss the simpler days when social media didn't have to be such a huge part of the process!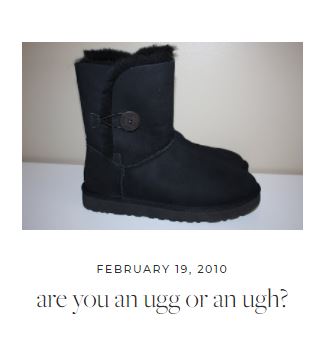 Some snow finally arrived over the weekend, but it was not nearly what was initially expected. Unfortunately it was just enough that Kurtis had to go out and shovel while it was 3 degrees outside. The older we get, the less and less tolerable these temps become!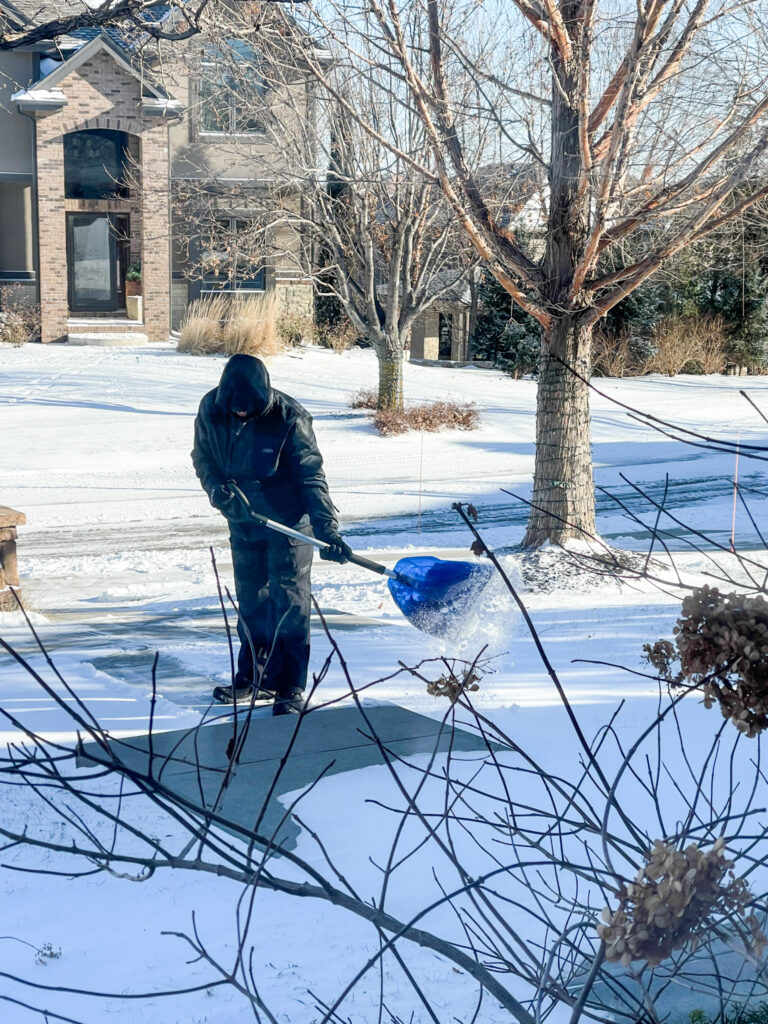 I do love the snow though when it's fresh and I only have to look at it out the windows and not actually be out in it 😉 Our windows are still covered in mud from that tornado warning we had a few weeks ago, but otherwise, the view from the pool house is so pretty right now!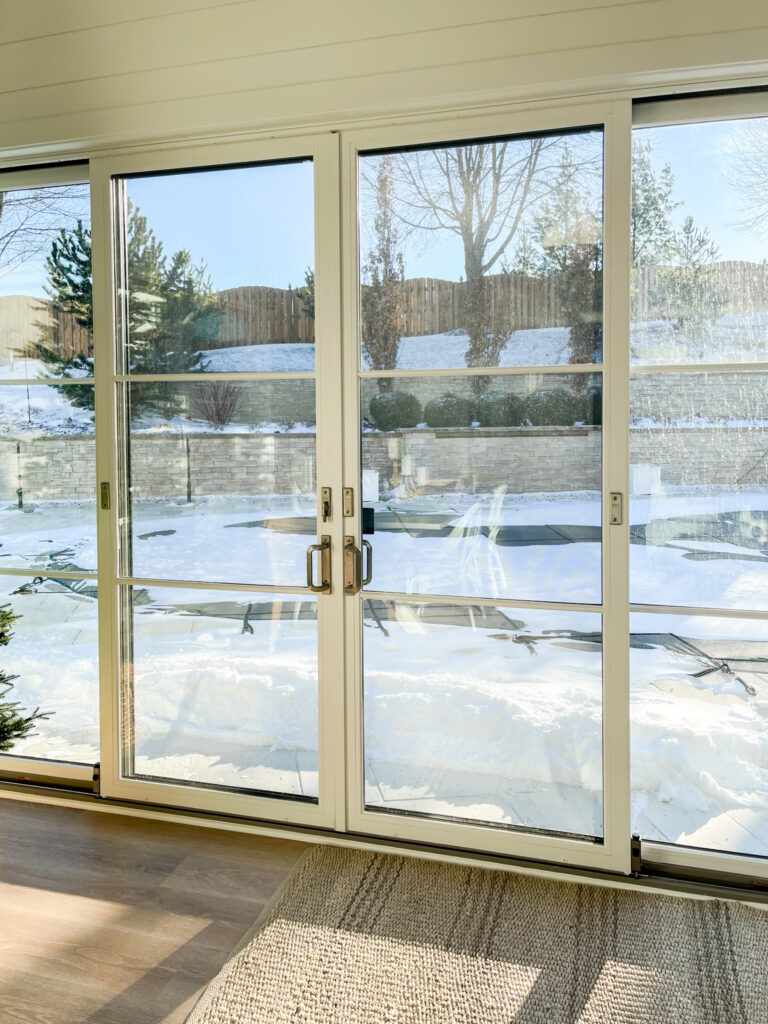 We ended the holiday season with a few episodes from the new season of Emily in Paris.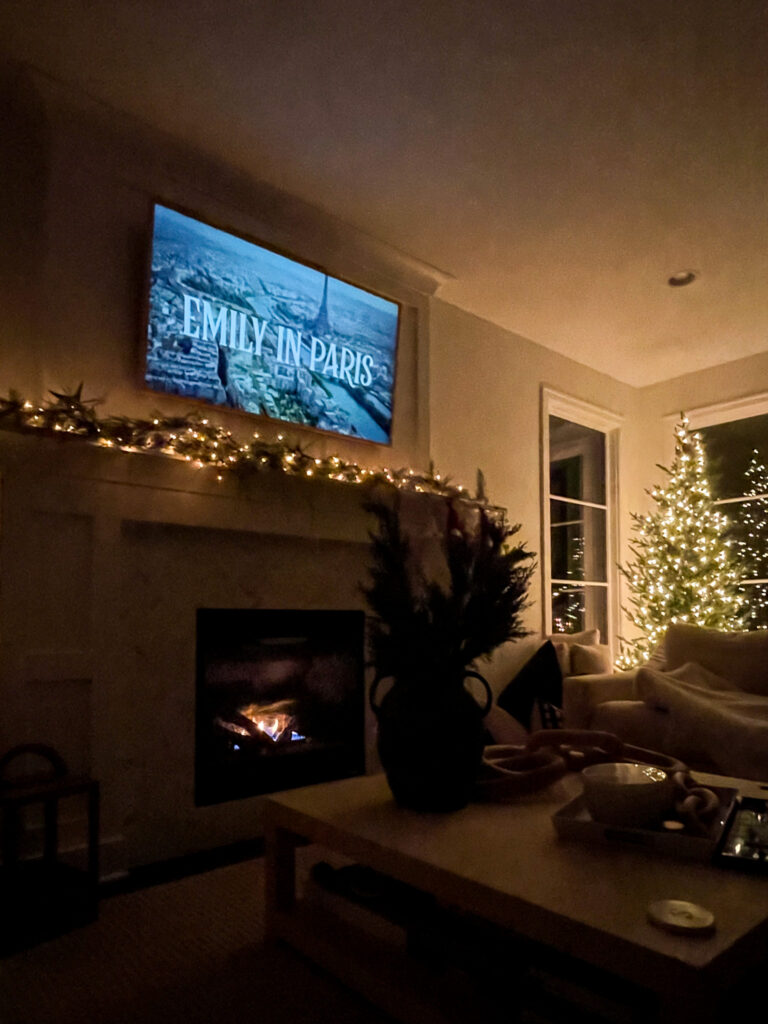 We're participating in Dry January again with our friends this year (it will be our third year). We're also doing all the other cliché resolutions like eating better, working out, etc. After over-indulging this past month (and really, the past two years), I'm ready to hit the ground running today! But, ask me how I feel about that come Thursday or Friday 😉
I always love the start of a new year, and I look forward to seeing what this year has in store for us! I'm holding out hope that it will be a great one for all of us!
Recent Buys & Sales
Following are some sale from the weekend that have carried over and are still going strong!
I hope you all have a great week!
If you would like to follow along on more of my home decor, DIY, lifestyle, travel and other posts, I'd love to have you follow me on any of the following: