Welcome to this week's Wednesday Watch List, where I share the random things that captured my attention and stole my heart over the past week!
This post contains affiliate links for your shopping convenience. You can read my full disclosure policy here.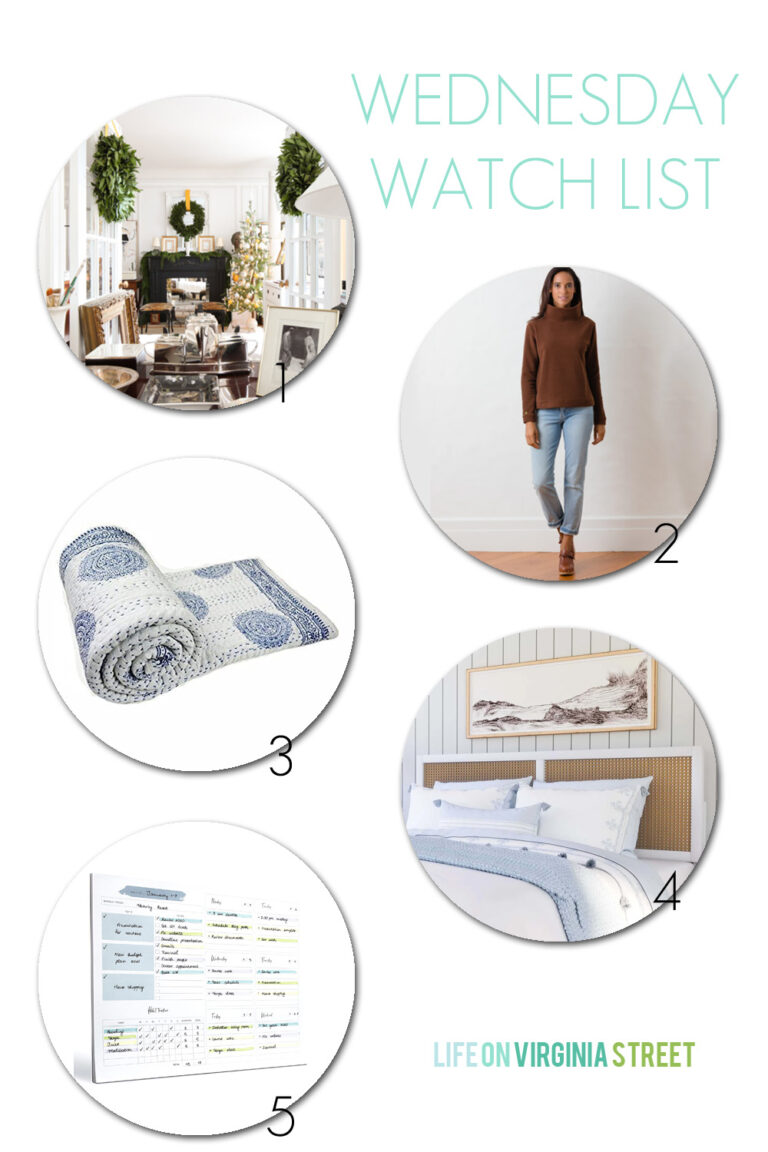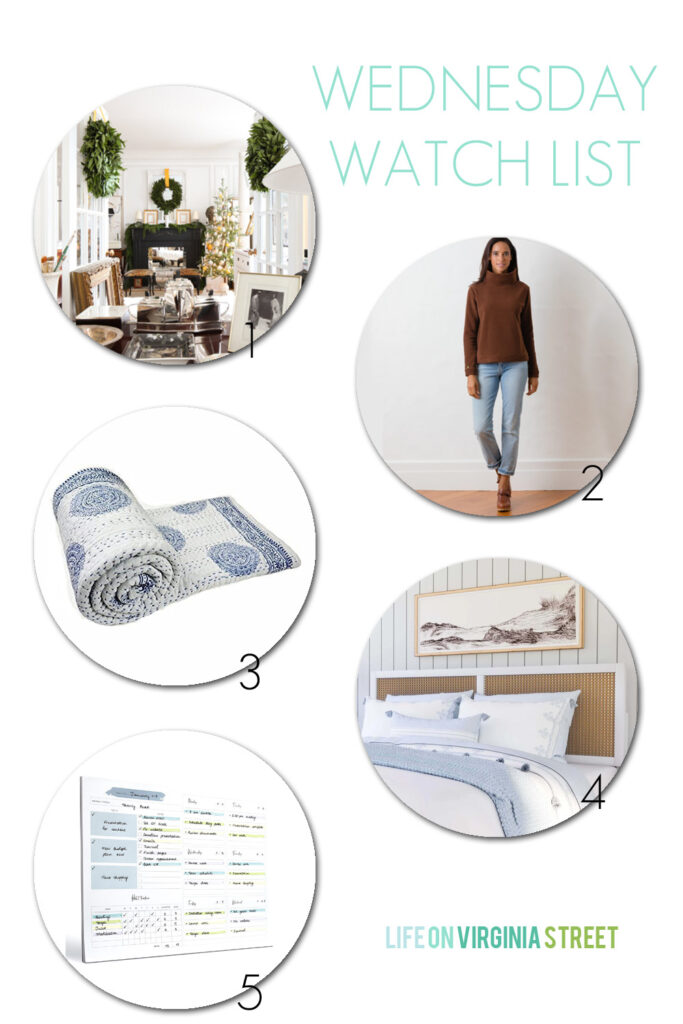 Before we jump into this week's picks, I first want to let you know about a new sale that just popped up! Serena & Lily is offering an additional 15% off all sale styles today with code CELEBRATE. They recently added more sale pieces too, so if there's something you've had your eye on, it may be worth checking out! It includes items like my favorite plaid pillows, too! Now, onto this week's picks!
1 – I really enjoyed this Christmas home tour from artist Josh Young! The foundation is fairly traditional with a few quirky elements thrown in that make all the spaces super interesting to take in. So beautiful, and in a few ways, feels like it's straight out of a holiday movie set!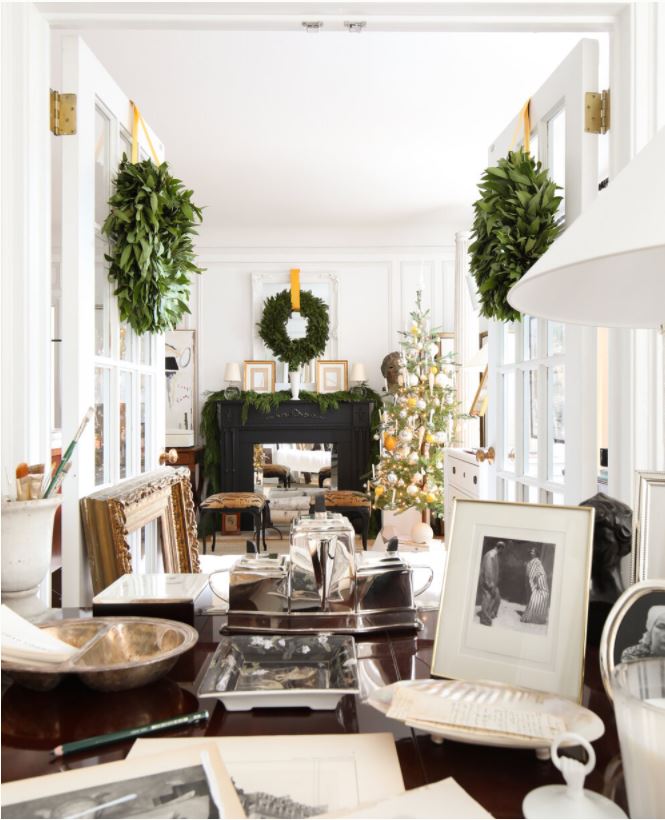 2 – We're headed to the mountains later this week, and I'm so excited to finally break out my Dudley Stephens for the season! I ordered this mocha Park Slope fleece turtleneck on Black Friday and love it so much! They just marked a bunch of colors and styles down here. I love that they're a small business with made in America products and their fleece could not be cozier (or more stylish)! Highly recommended if you're looking to gift yourself something! They fit true to size but don't have much stretch, so I ordered the XL and prefer it right now over my L ones.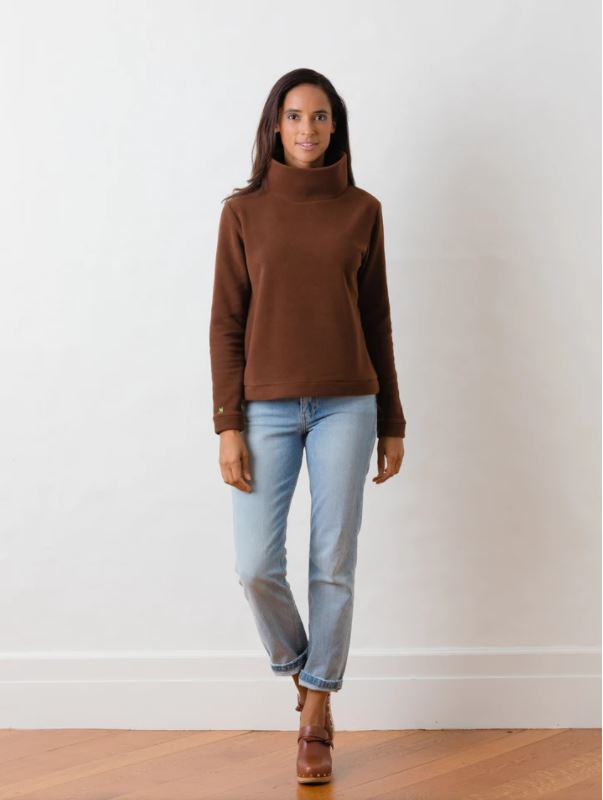 3 – I ordered this pretty block print quilt yesterday, and although it doesn't arrive until next week, I wanted to share right away since it appears to be in low in stock. I think it will make for a cute extra layer folded at the end of our bed for the winter months. And, the colors are right for me to use it in place of a duvet in the summer months!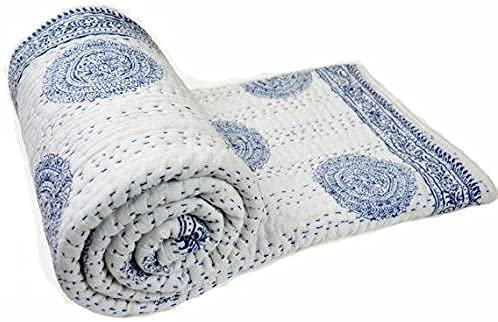 4 – I found a pretty incredible designer look for less cane headboard at a pretty killer price! It's just the headboard but it comes in three sizes and a white or chocolate version. It reminds me of some of the Pottery Barn and Serena & Lily options at a much lower price. I actually highly recommend our wood cane bed from Pottery Barn (it now comes in a similar white option), but know it can be cost-prohibitive to some (especially once you add in freight shipping)! I also found the look-for-less here for a bit more money, but still an excellent value if the other one sells out! It also helps to read the reviews over there which look pretty great!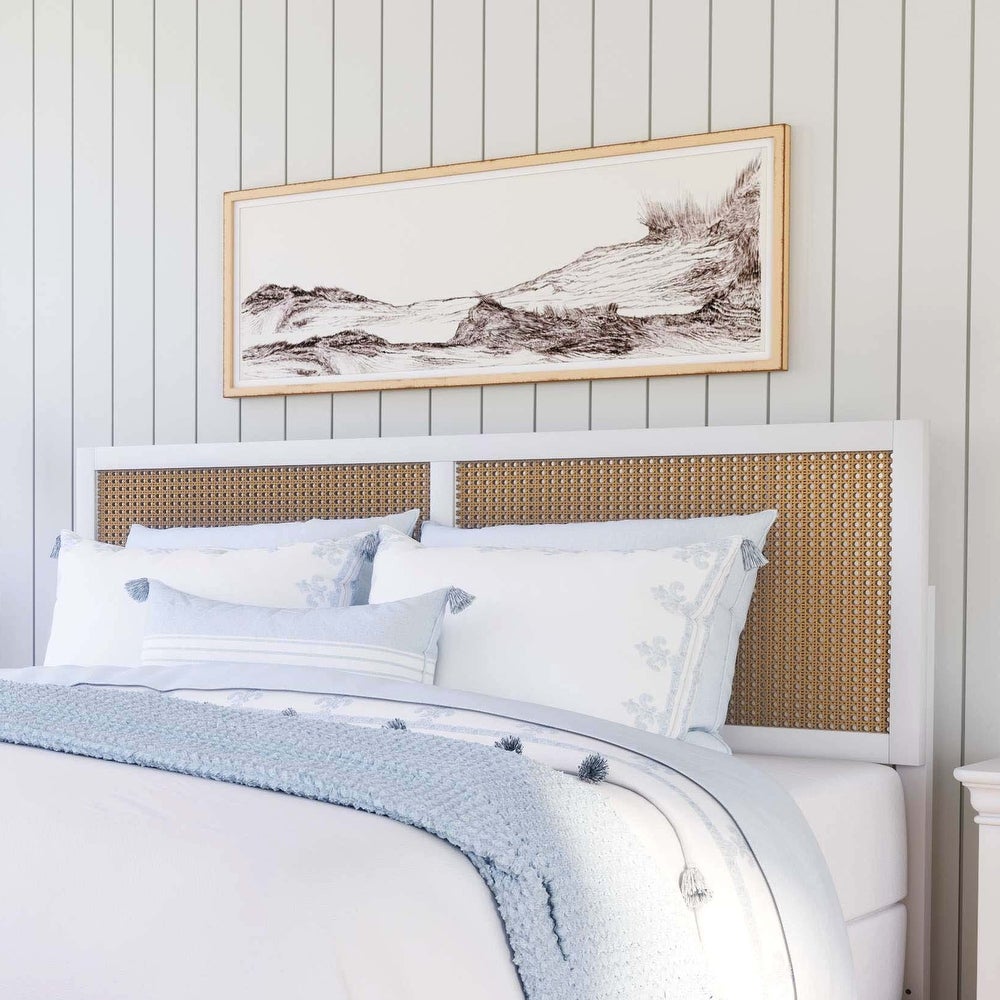 5 – I believe this is my fourth year in a row now ordering this weekly desk calendar. I love it so much! In the past they've only offered the pink version, but this year I'm switching to the blue one and am excited to get something more "on brand" but in a method I know works really well for me! I love that it keeps daily tasks organized and also has a habit tracker, which is super helpful in the new year if you set goals! I actually save my pages from the entire year and just binder clip the whole thing together once I tear off a finished week.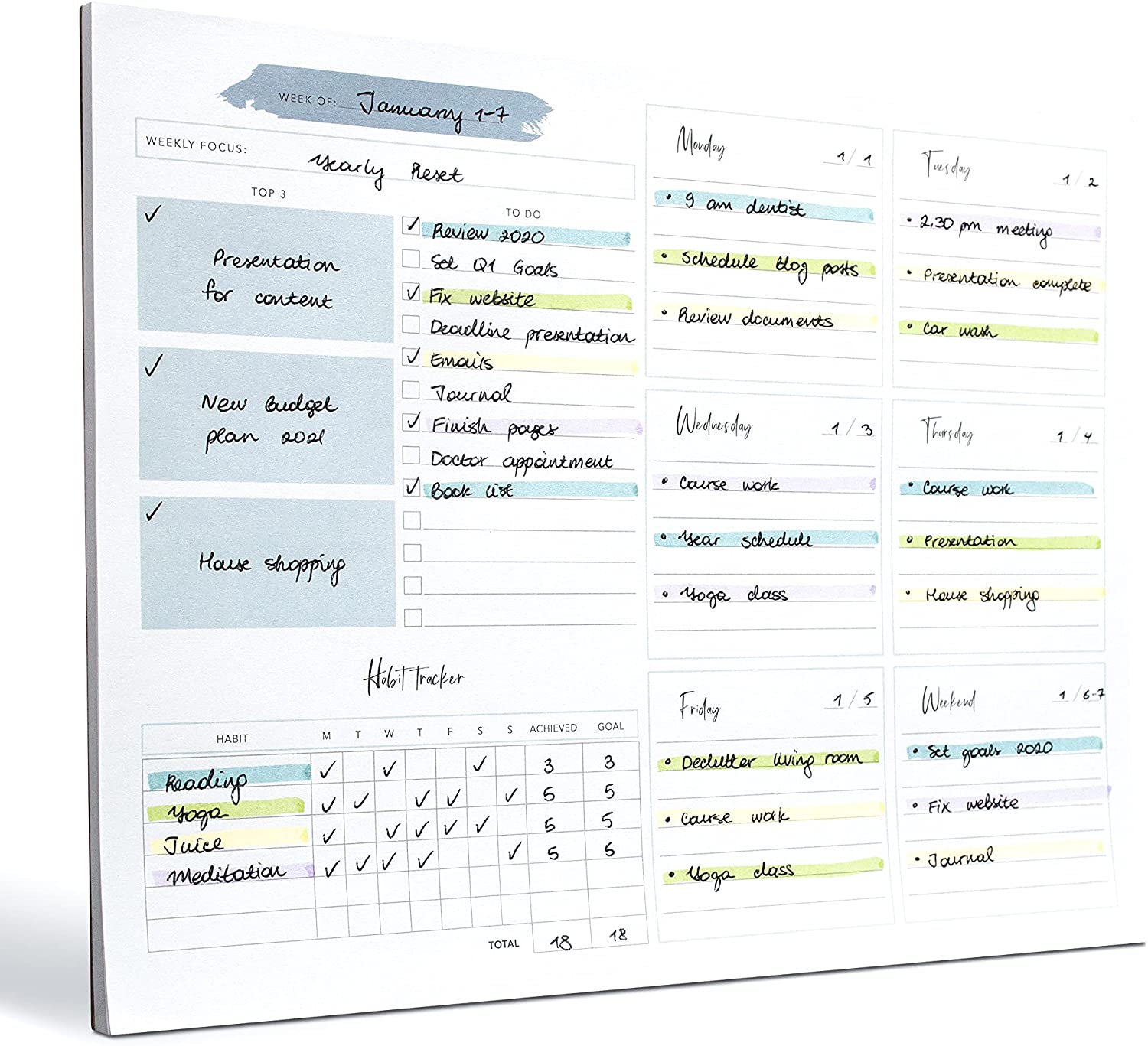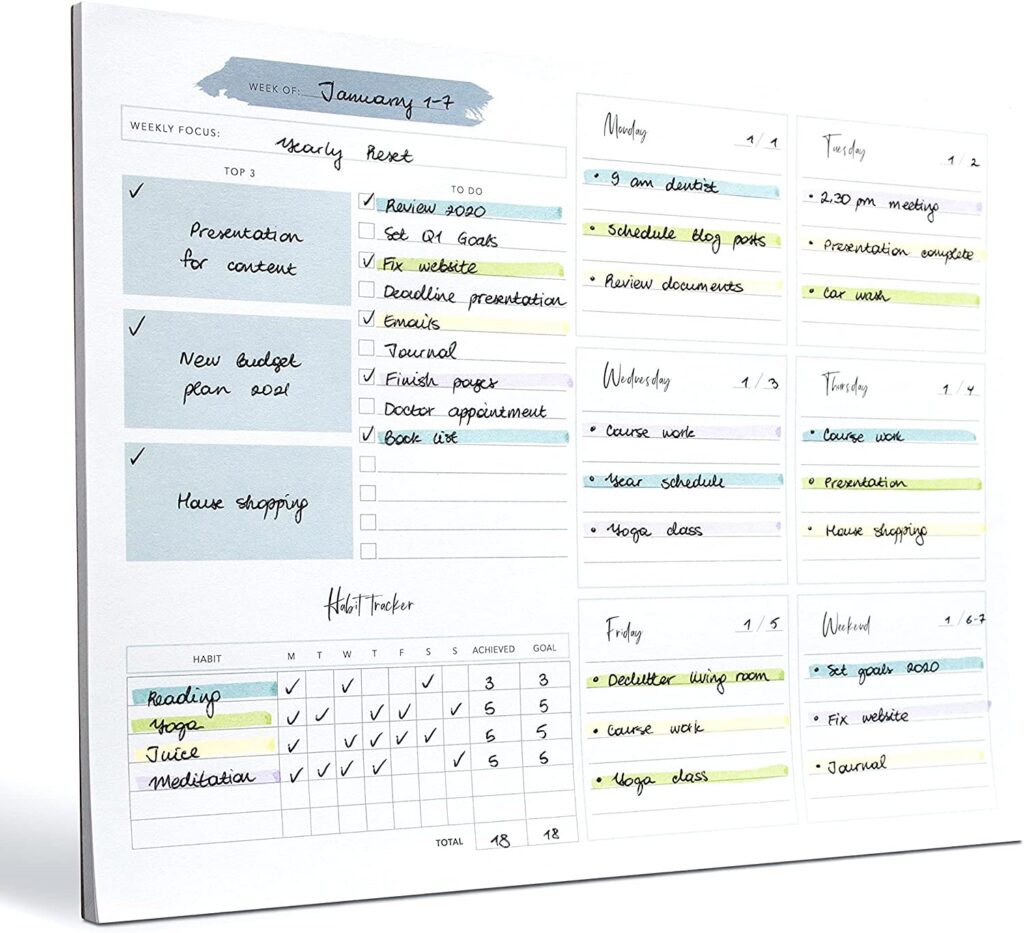 If you would like to follow along on more of my home decor, DIY, lifestyle, travel and other posts, I'd love to have you follow me on any of the following: