Good morning! I hope you all had a nice and relaxing weekend after such an incredibly heavy week for our country and world. Here's a bit of what we have been up to this past week.
This post contains affiliate links for your shopping convenience. You can read my full disclosure policy here.
Home Projects & Updates
I have a lot to fill you in on on the pool house front. So much so that I think I'll plan to do a monthly update tomorrow to get you up to speed on everything.
The exterior sider was finally able to start on the project last week. We're excited for that to get wrapped up this week so we don't have to worry about any future rain storms!
We also got our kitchen cabinets! Here's a sneak peek of the cabinets halfway through the install. This was Thursday night after the installers left. Kurtis was golfing with our brother-in-law, so I took the opportunity to test the counter stools in the space. Needless to say, I was freaking out just a little tiny bit! 😉 I'll share a bunch more photos in tomorrows post, including how the island looks now (under all the cardboard they had to wrap it back up in).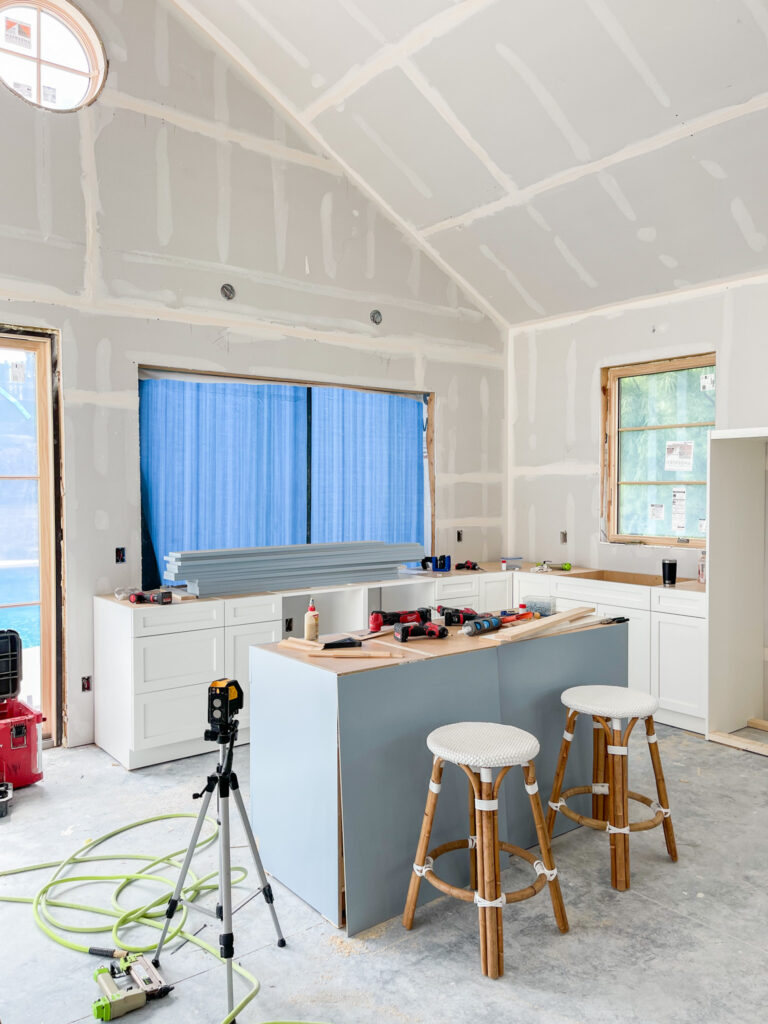 On Friday afternoon, the trim carpentry started once the cabinet guys were wrapped up. Which means the shiplap siding is about halfway done! They were able to wrap up almost all of the ceiling before they left Friday. They're already back out there this morning working on the walls and the rest of the space!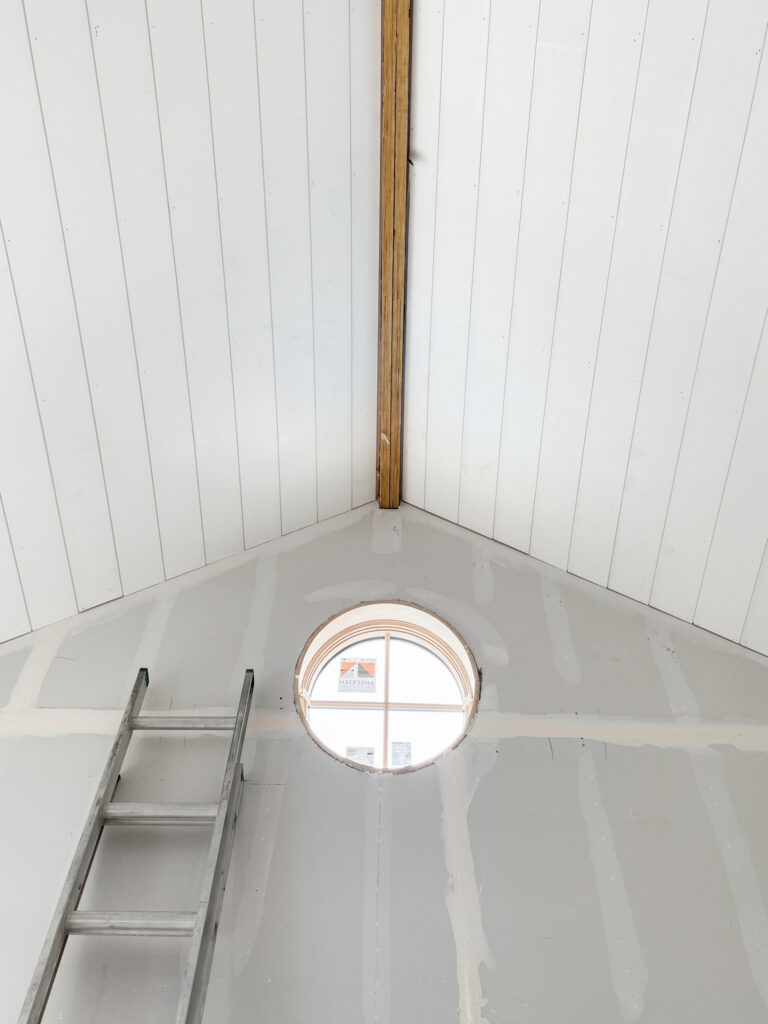 We also met our builder to finalize carpet and pad selections for the closets. I think we were at the showroom maybe 10 minutes max. It felt good for one decision to move so quickly!
Top Sellers Of The Week
Following are the top sellers of the past week across all of my channels. Links to each item are below the graphic.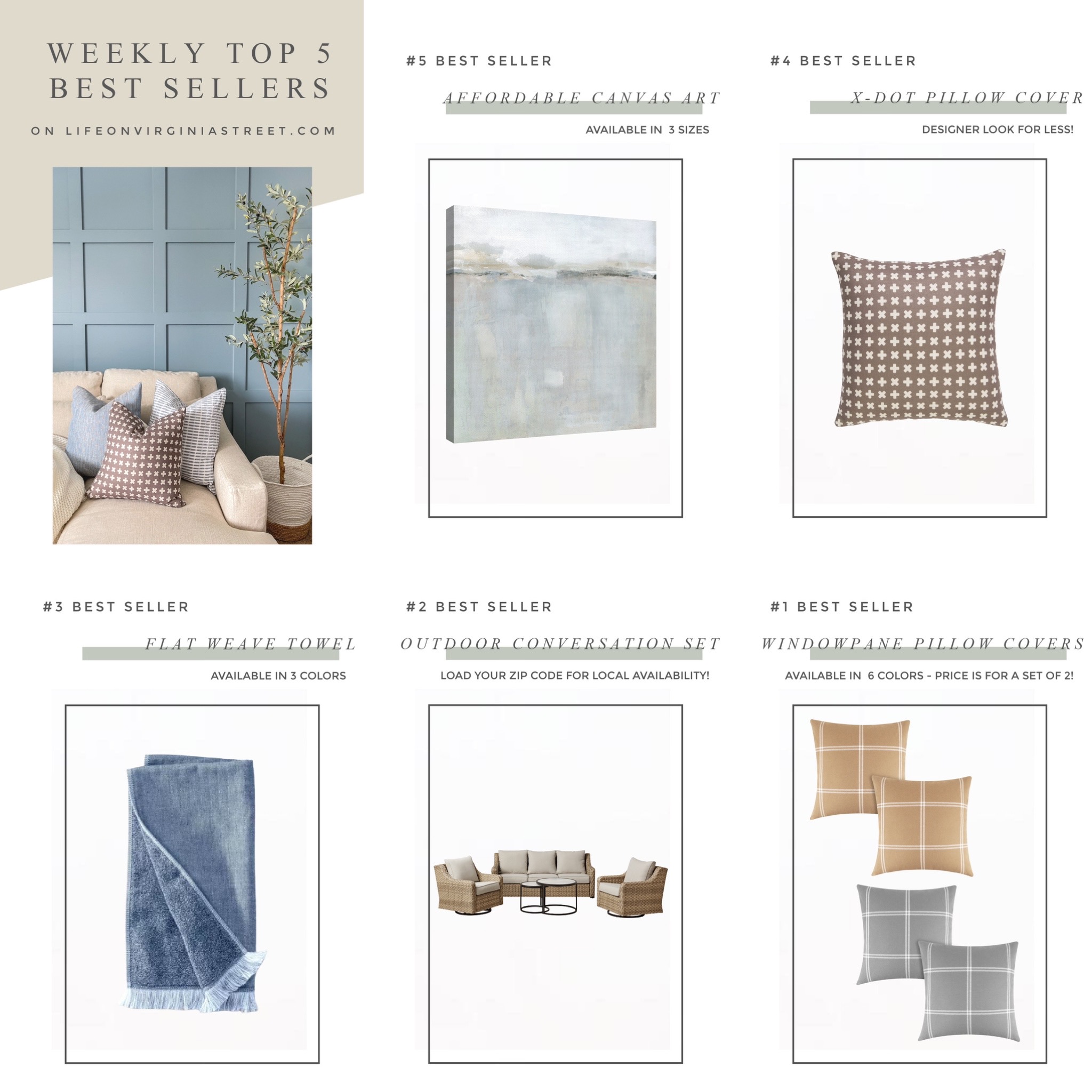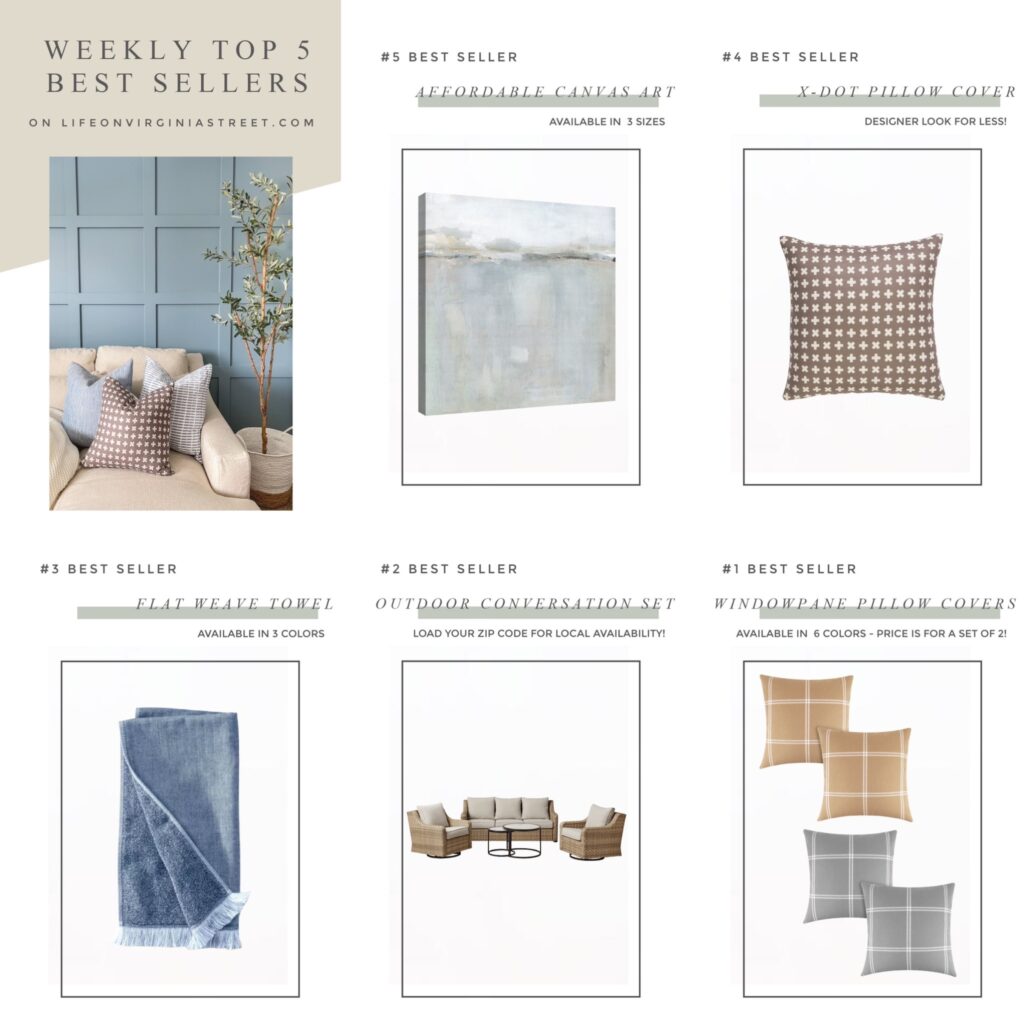 BEST SELLERS (each number is clickable): #5 | #4 | #3 | #2 | #1
In Case You Missed It
Here are last week's blog posts, in case you missed any of them! Click any of the titles below to be taken to the full post:
Following are the most read blog posts of last week (excluding any of the new posts already mentioned above). Many times this includes old posts that are popular on Google or Pinterest! It's fun to see what is trending each week!
Around Town & For Fun
Wednesday night, we randomly decided to go to Dante, one of our favorite restaurants in town. We usually save it for special occasions so it was fun to go on a random Wednesday! They have a seasonal pizza right now (the Basilico) with fresh tomatoes on it and Kurtis can't get enough of it. So he basically wants to go there every week until they pull it off the menu 😉 When we got home, we headed out to the courtyard because it was such a beautiful night! Turns out it was so beautiful, the mosquitos were out in full force. I didn't realize it until we came in and my body was covered with bites. I even have two on my face. Meanwhile Kurtis has zero bites. I'm truly a mosquito magnet.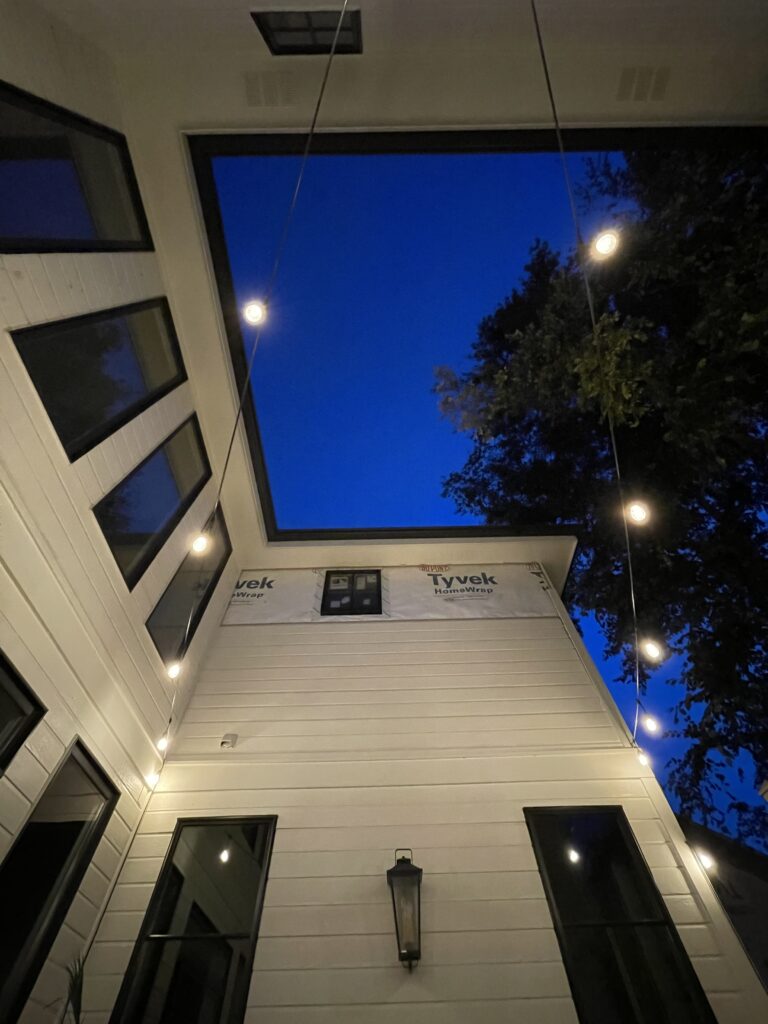 The cats only tried to run away a handful of times. I think they're over the construction 😉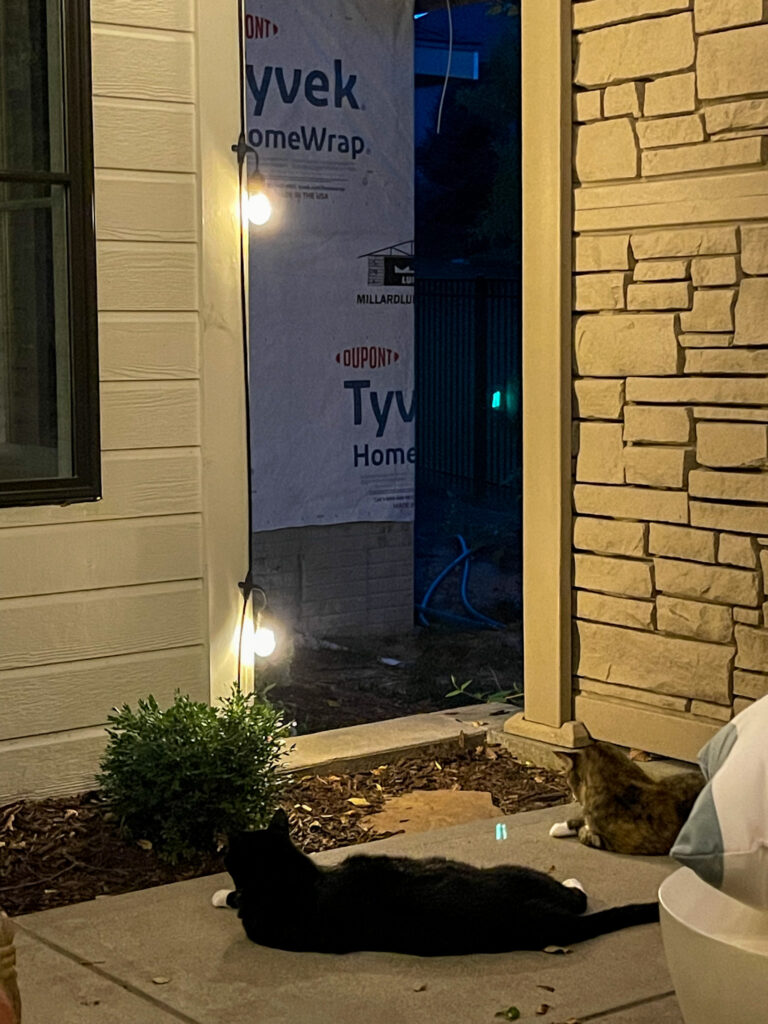 Friday afternoon we were supposed to get some big storms. Thankfully they never came to fruition (despite the dark skies) since our exterior siding still isn't finished. But, since we couldn't go out to the pool, we made it a double-header movie night. Which is basically a dream night for the cats! We watched 'It's Complicated' followed by 'Ghosts of Girlfriends Past'. Super random, but Kurtis kept telling me he was going to go upstairs and work for awhile, so I went super chick-flick-y with the picks. And they he stayed and watched them both 😉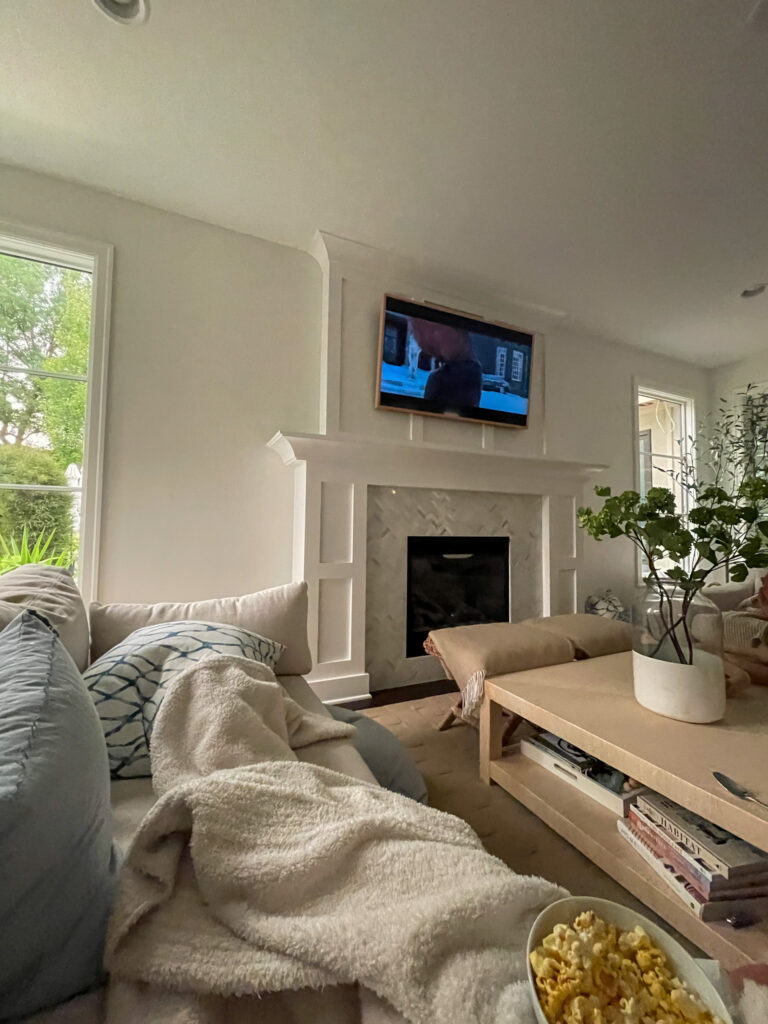 Saturday evening we went to our friend's house for a later afternoon pool party. The temps were only in the high 70's – which meant it was way too cold for the adults to swim. But with 85+ degree weather the kids couldn't have cared less! Our goddaughters were also there and Zoe refused to go past the first step all night. She started preschool last week though, so it was a big week for her!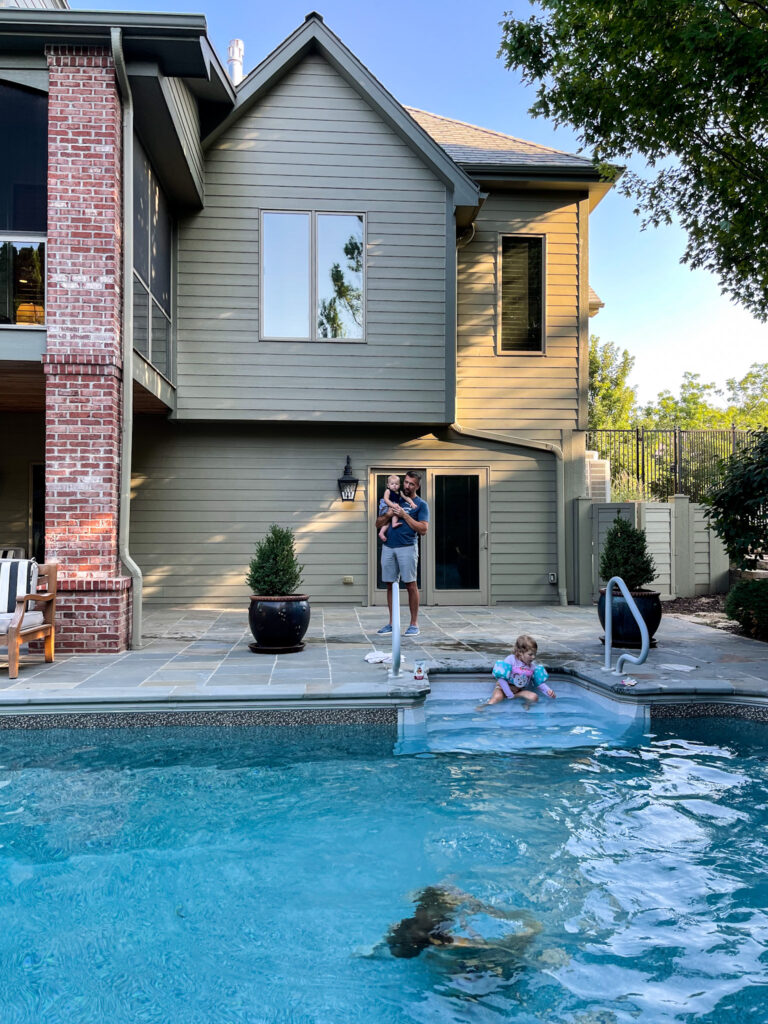 Sunday we finally got some time in the pool! It was only in the low 80's outside, but with the sun finally out, we made the most of it! Here you can also see a peek at the exterior siding that is finished on the pool house too. Some of it has to come down this week (I'll share more on that tomorrow), but it's fun to see that tiny section on the right where the board and batten is all up!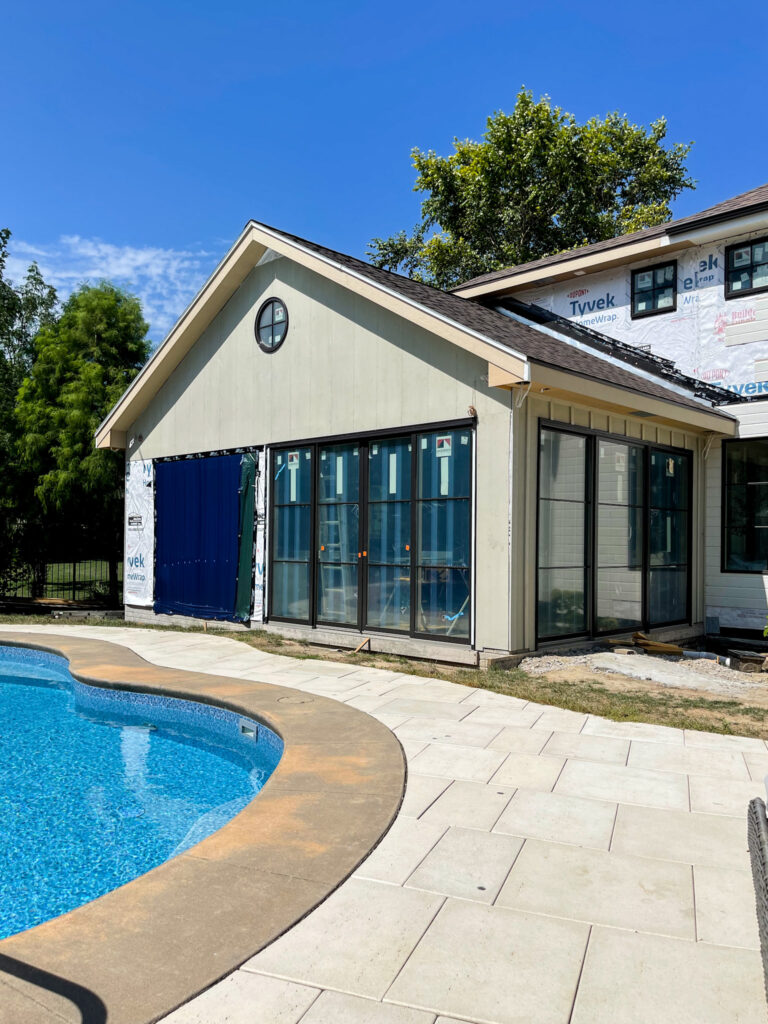 I'm going to miss this sparkling water when we have to close up the pool in the next month or so!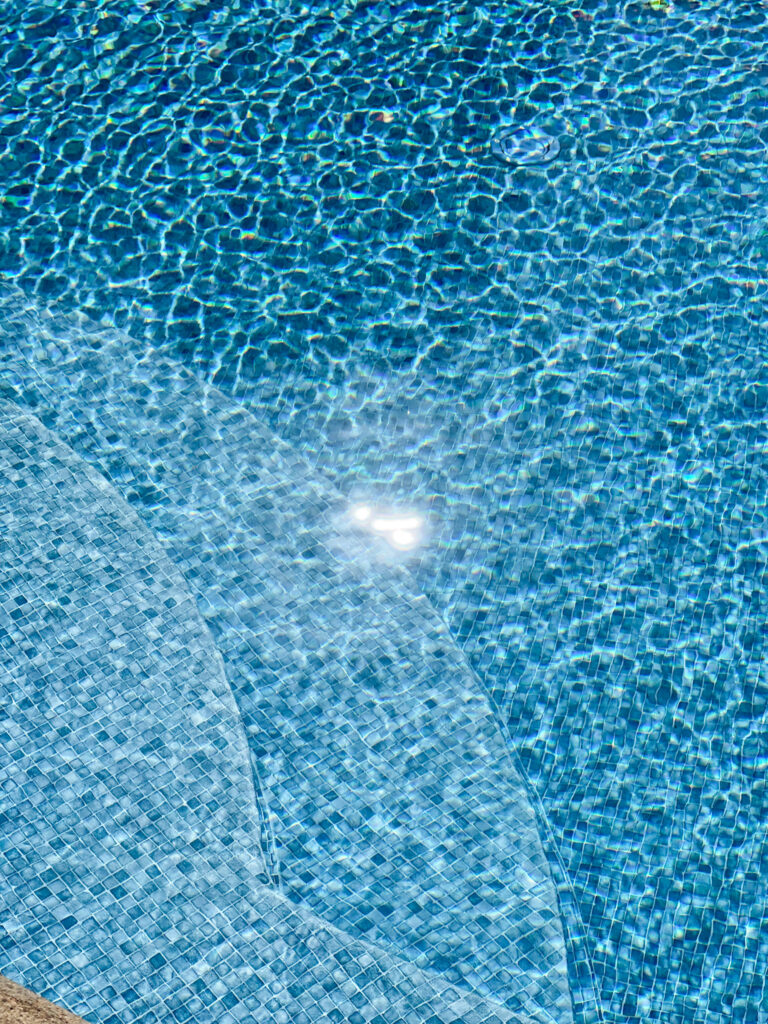 Perhaps the most interesting news around here this weekend was that Kurtis and I officially decided to go down to one car! Now that we know he's officially staying home from work, we had conversations about it for a month or so. Over the past year and a half, he had only put about 1,000 miles on his car, and that was mostly because he felt like he should take it occasionally. We could honestly only count on one hand the number of times over the past 18 months where we were using both cars at the same time. It turns out he actually preferred driving my mid-sized SUV over his sedan. With all the car shortages right now, we had been getting emails and ads from our dealer saying they wanted our cars (mine specifically).
So, long story short, we had a meeting Saturday and will be moving forward with being a one-car household! We're essentially building a new version of mine (since there are literally zero cars available on the dealer's lot), and will be handing mine over once it's ready. But Kurtis' will likely be gone this week. Despite being a little nervous, I'm actually really excited for this change (and the cost savings that comes with it)!
Recent Buys & Sales
Following are the sales from the weekend that are still going strong.
I hope you all have a great week!
If you would like to follow along on more of my home decor, DIY, lifestyle, travel and other posts, I'd love to have you follow me on any of the following:
Pinterest | Instagram | Facebook | LTK
disclosure: some affiliate links used