Good morning! I hope your week is off to a good start so far. Here's a bit of what we were up to this past week!
This post contains affiliate links for your shopping convenience. You can read my full disclosure policy here.
Home Projects & Updates
Our limelight hydrangeas are getting more and more blooms by the day and I couldn't be happier!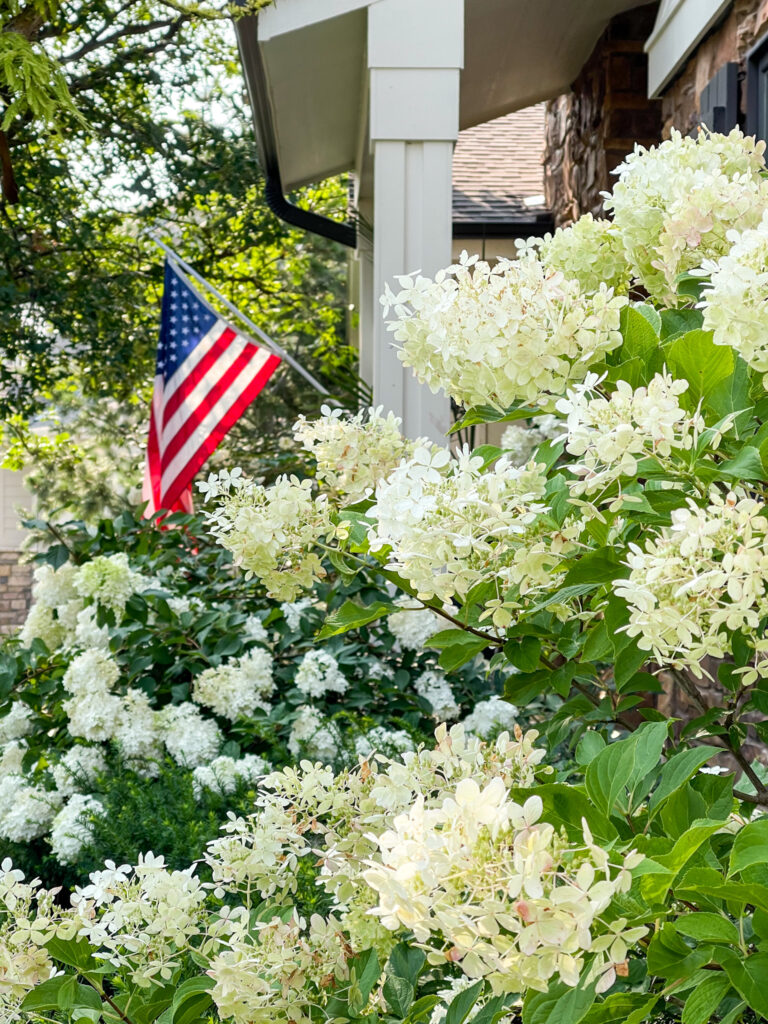 My planters have been pretty neglected this summer with all the construction. The ones out back are all close to dead, since I haven't been able to drag a hose around like normal. These two below have been moved around non-stop since they're on the driveway side of our house. I considered them goners, but added a little of this plant food to them and then we got some rain, and they are looking so pretty again! The one mandevilla snapped off in a storm, but at least the petunias and calibrachoa are thriving again!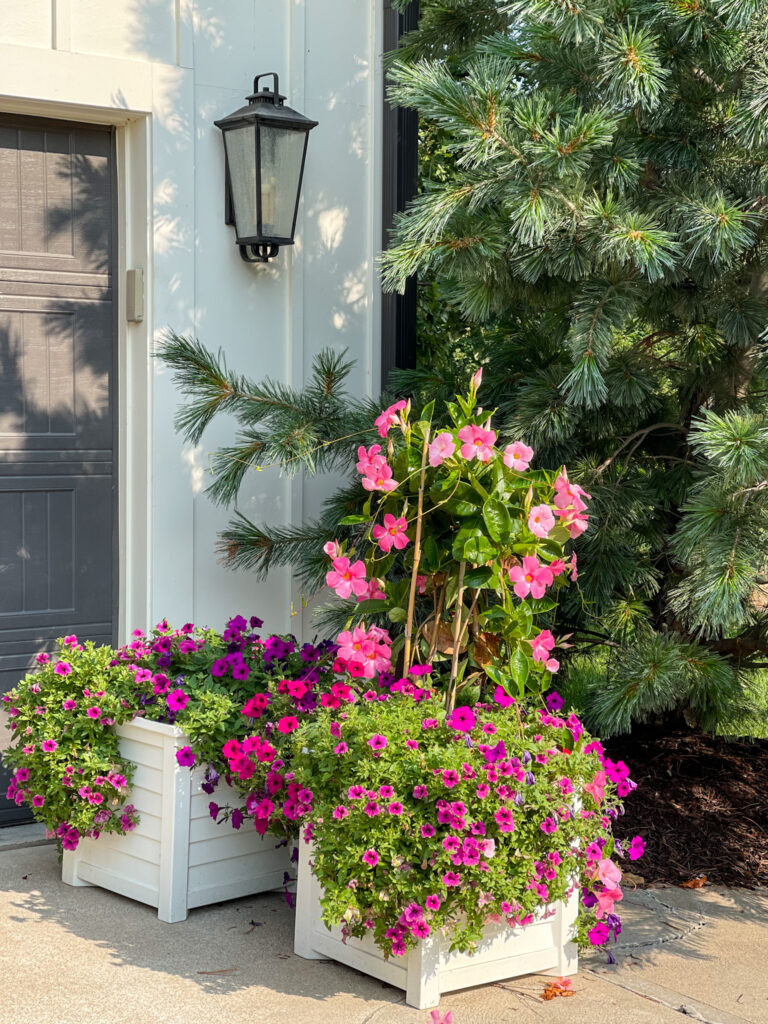 The drywall work was all completed in the pool house this past week! The exterior and interior siding is set to start this week – we hope!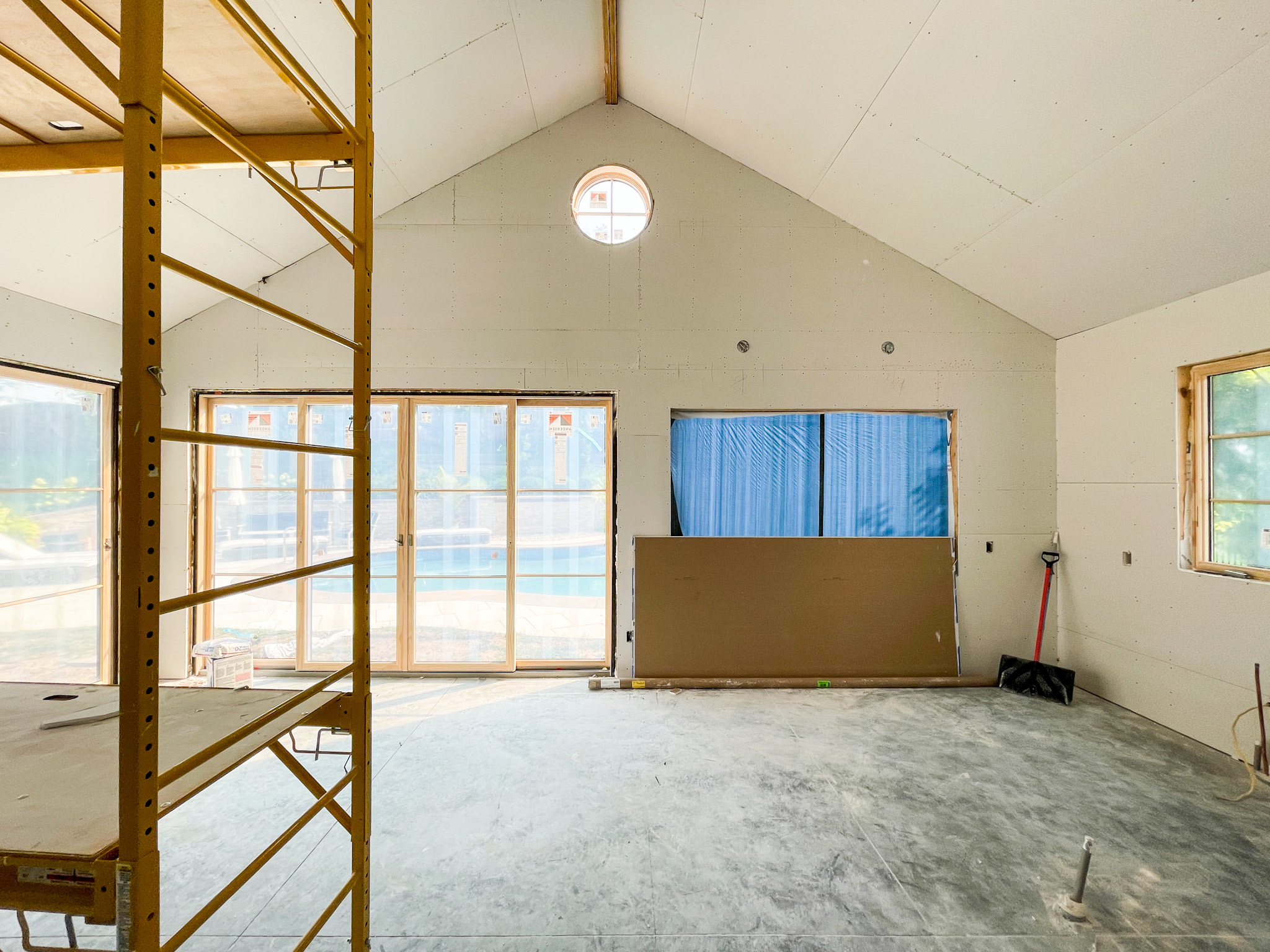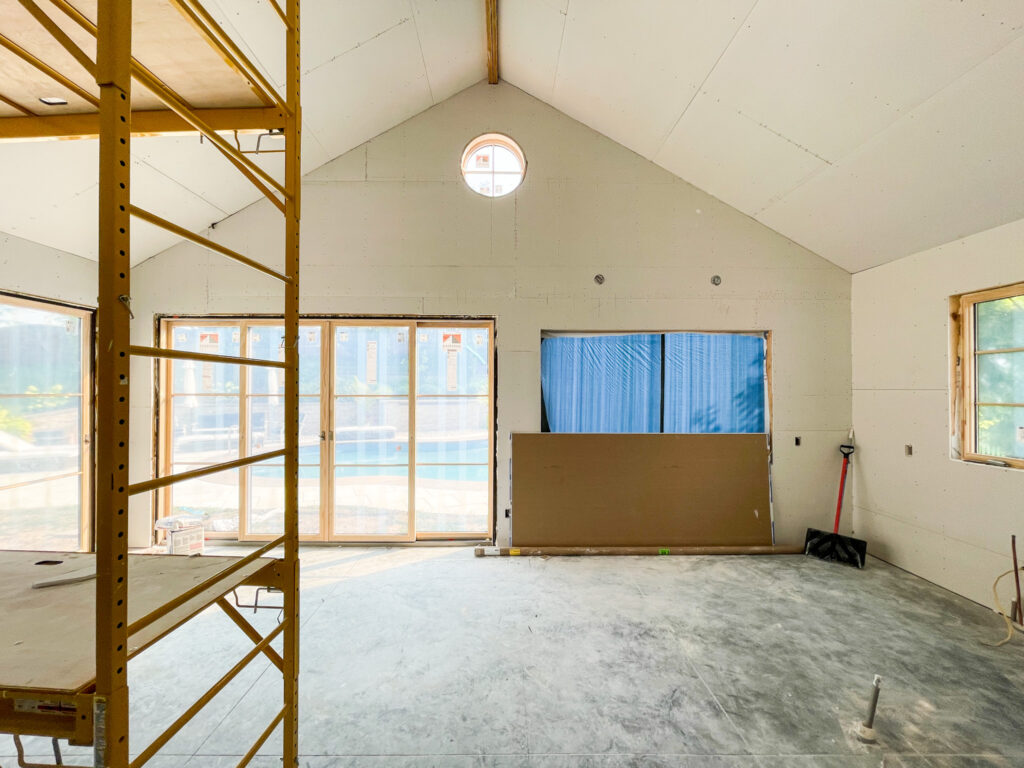 Here was the space later in the week once it was all fire-taped. Since we'll be using an exterior siding in here (that looks like shiplap), we thankfully don't have to go through all the mudding and sanding steps!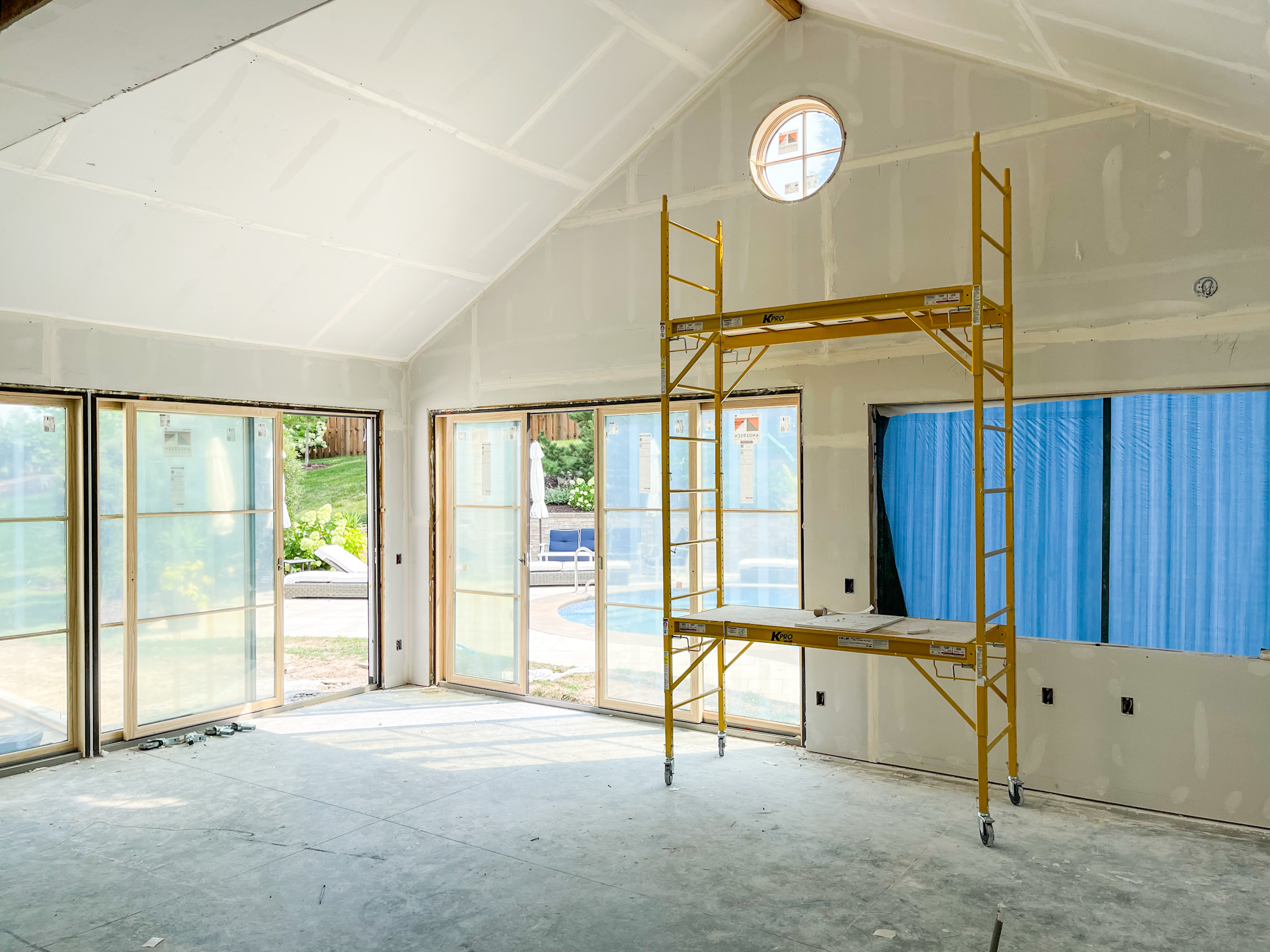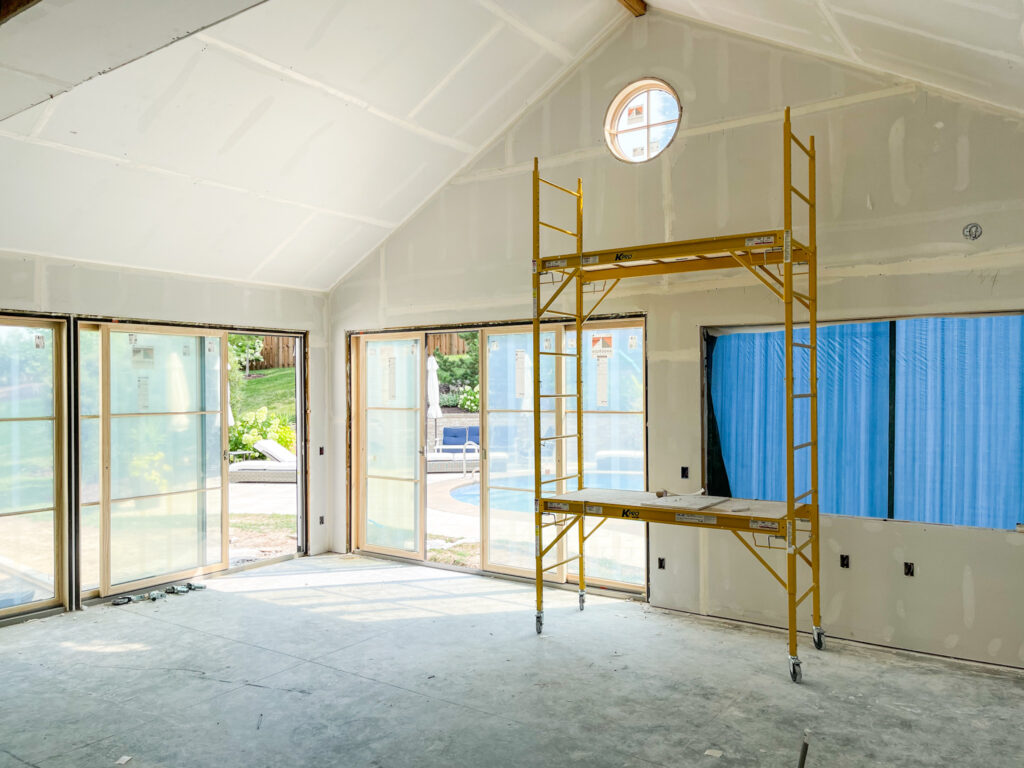 The fireplace was also installed! And then promptly covered by cardboard to protect the glass 😉 So this is the only shot I have of it. But it's items like this that make things start to feel a whole lot more real!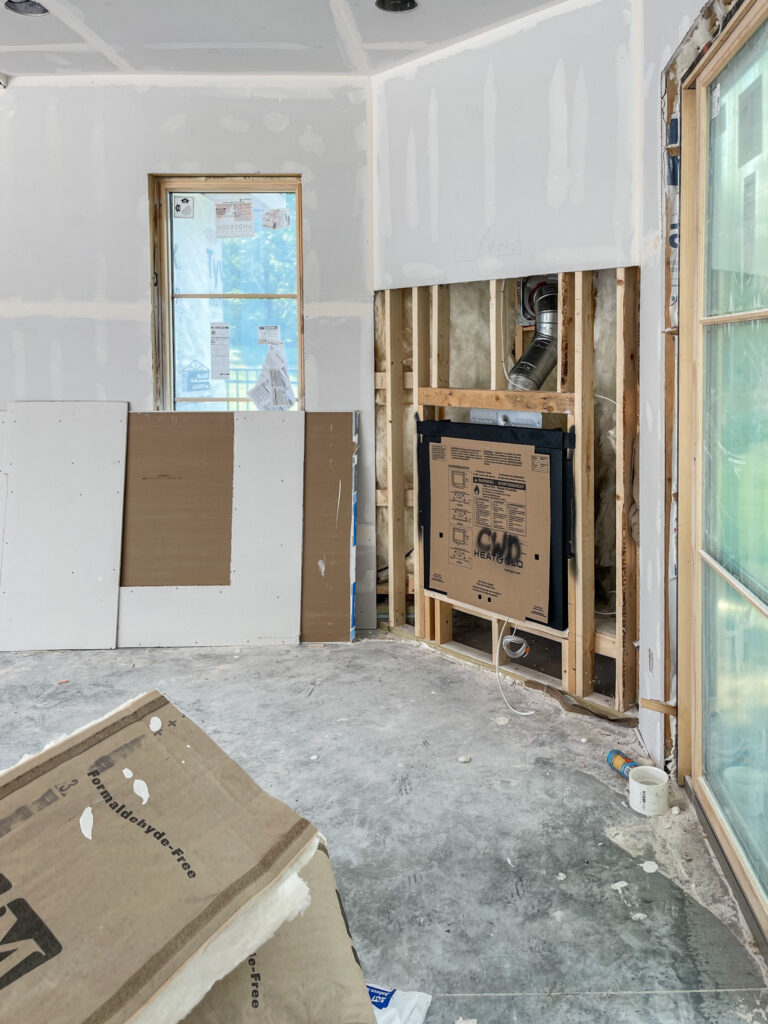 We also met with our builder and their landscaper to finalize some of the outdoor details (like the new pavers we'll have to add to fill the gaps). They'll able to start that work once the exterior siding is up and painted.
Kurtis and I also ran to CKF to start to finalize some of our closet pieces we'll be adding. We loved this whole display they had!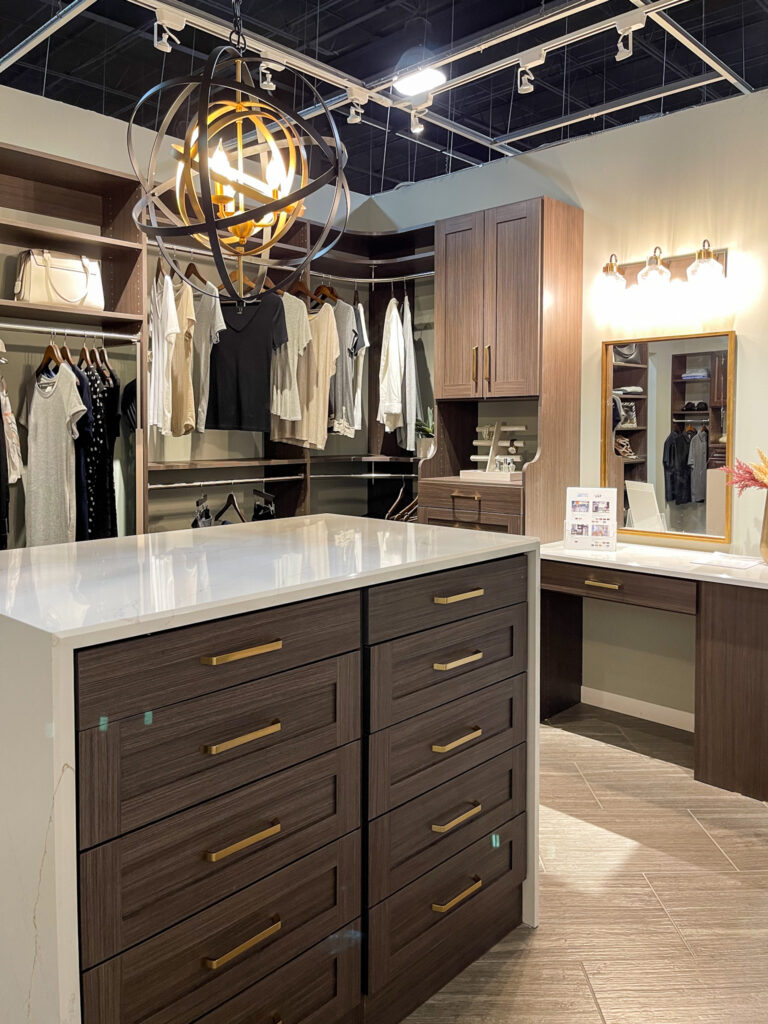 One of my light fixtures arrived for the pool house and it was broken in transit. I was super bummed because it was an open box find (which meant more than a 50% discount) so it was a one-of-a-kind (at least at that price). So, I'm hunting for more options this week! Shipping times are starting to become insane again for so many items, so it's been a bit of a frustrating search.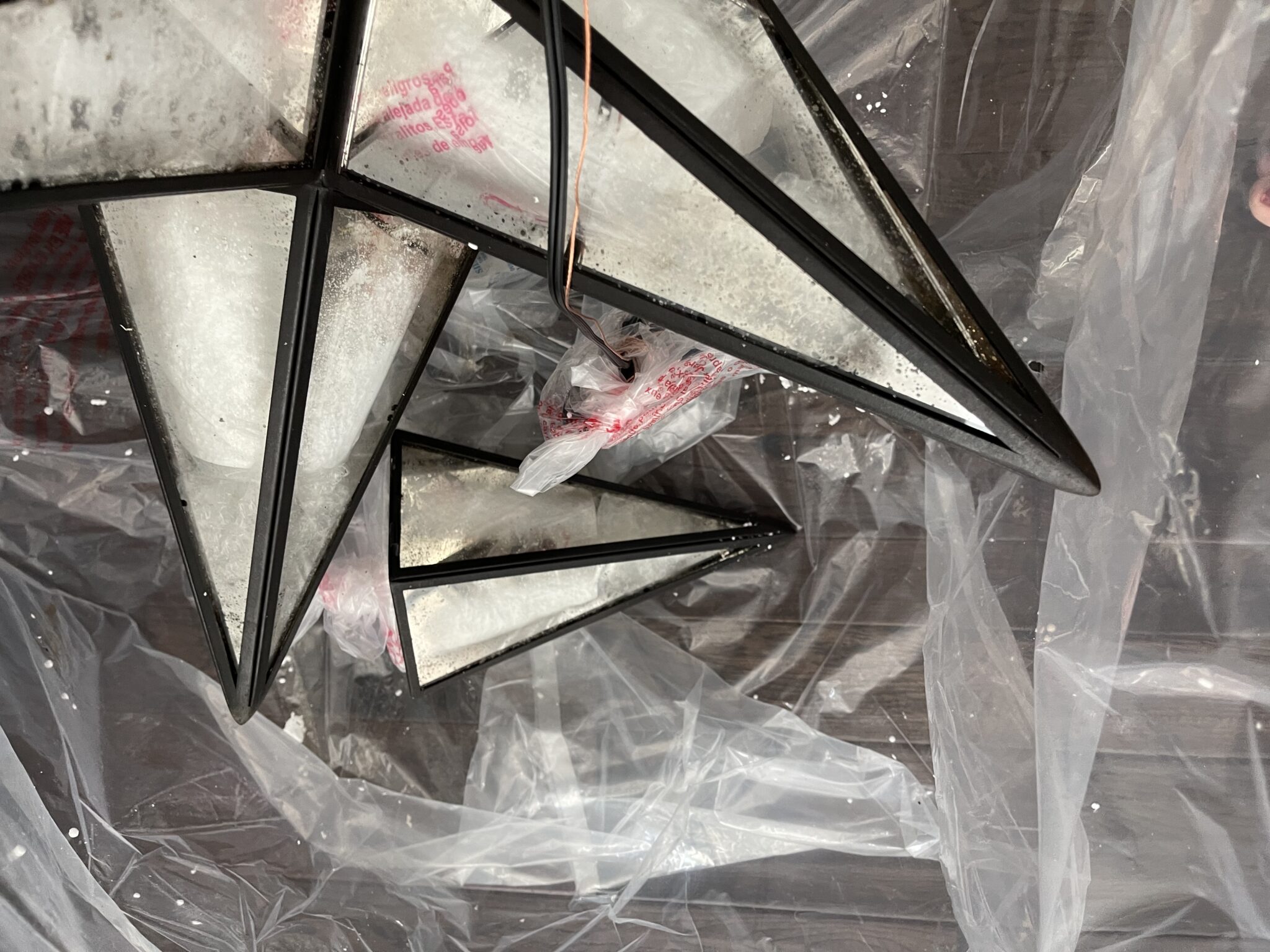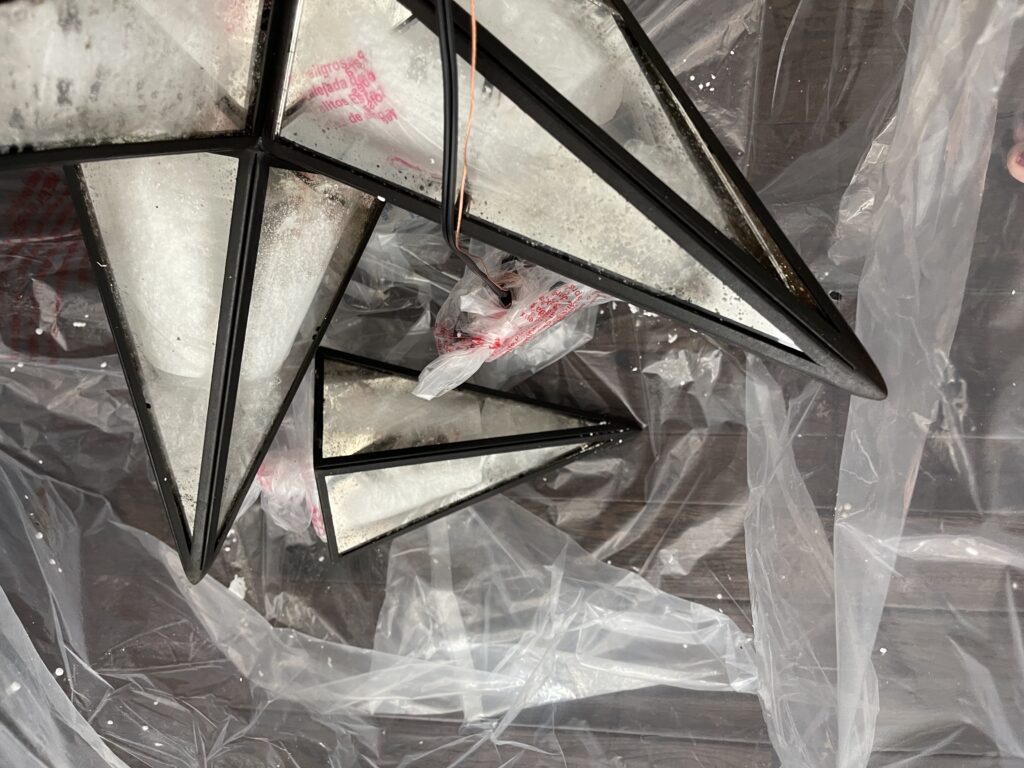 Remember this image I shared in the winter? Well, the pillows are all finally back in stock. You guys sold out the x-print covers in a few hours and they never came back. Until now! I'm not sure how long they'll last, but wanted to share!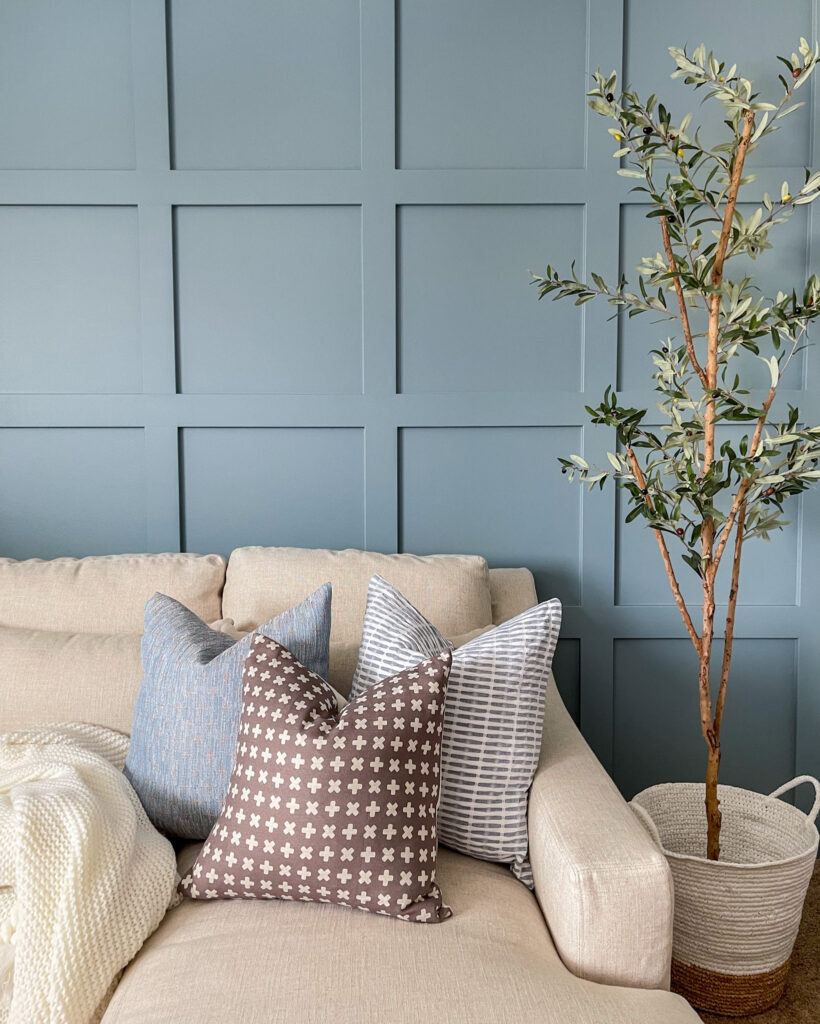 SOURCES: Linen Sectional (full review here) | Blue X-Stitch Pillow Cover | Pleated Pillow Cover | Brown X-Print Pillow Cover | Pillow Inserts | Faux Olive Tree
Top Sellers Of The Week
Following are the top sellers of the past week across all of my channels. Links to each item are below the graphic.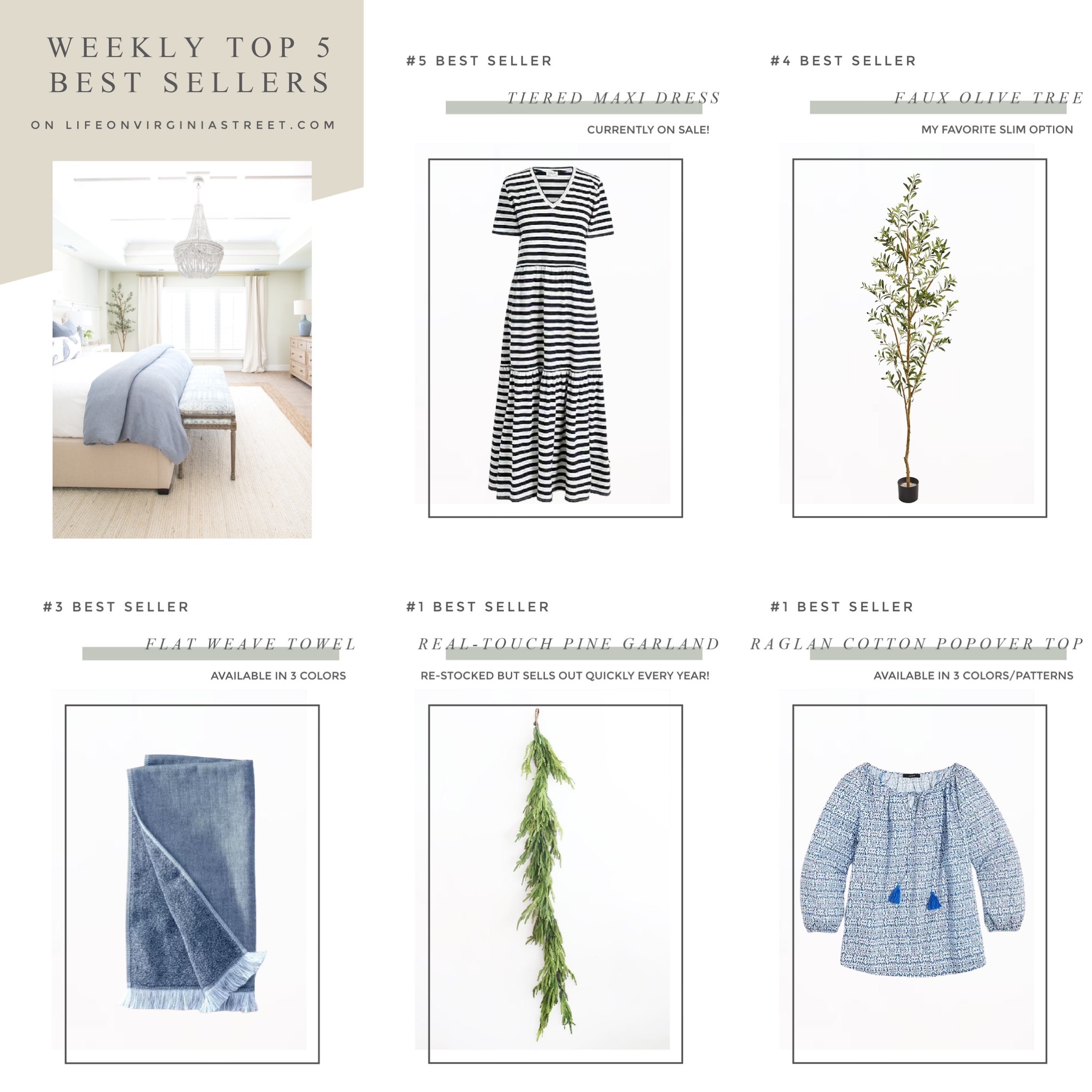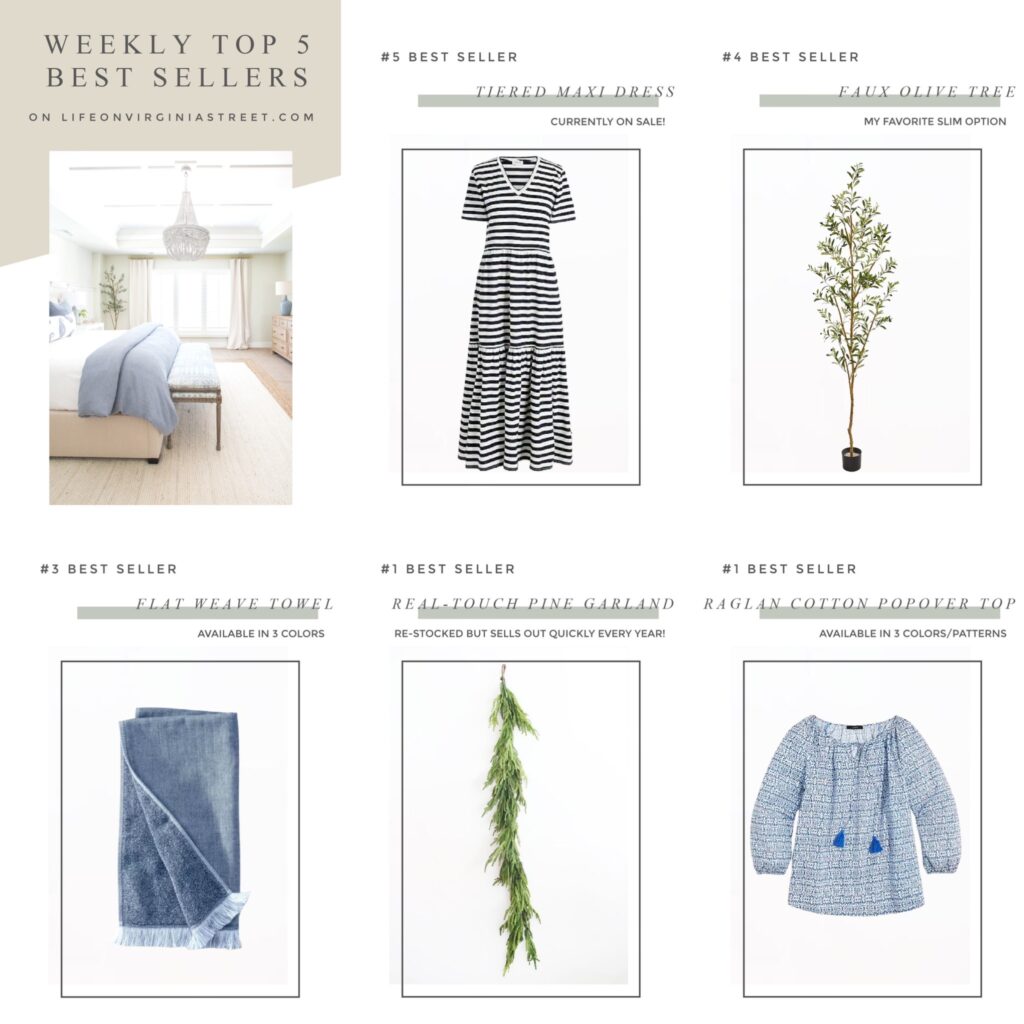 BEST SELLERS (each number is clickable): #5 | #4 | #3 | #2 | #1
In Case You Missed It
Here are last week's blog posts, in case you missed any of them! Click any of the titles below to be taken to the full post:
Following are the most read blog posts of last week (excluding any of the new posts already mentioned above). Many times this includes old posts that are popular on Google or Pinterest! It's fun to see what is trending each week!
Around Town & For Fun
We had BLTs for dinner with our besties and goddaughters Friday night. We then had a dance party with Zoe in the kitchen.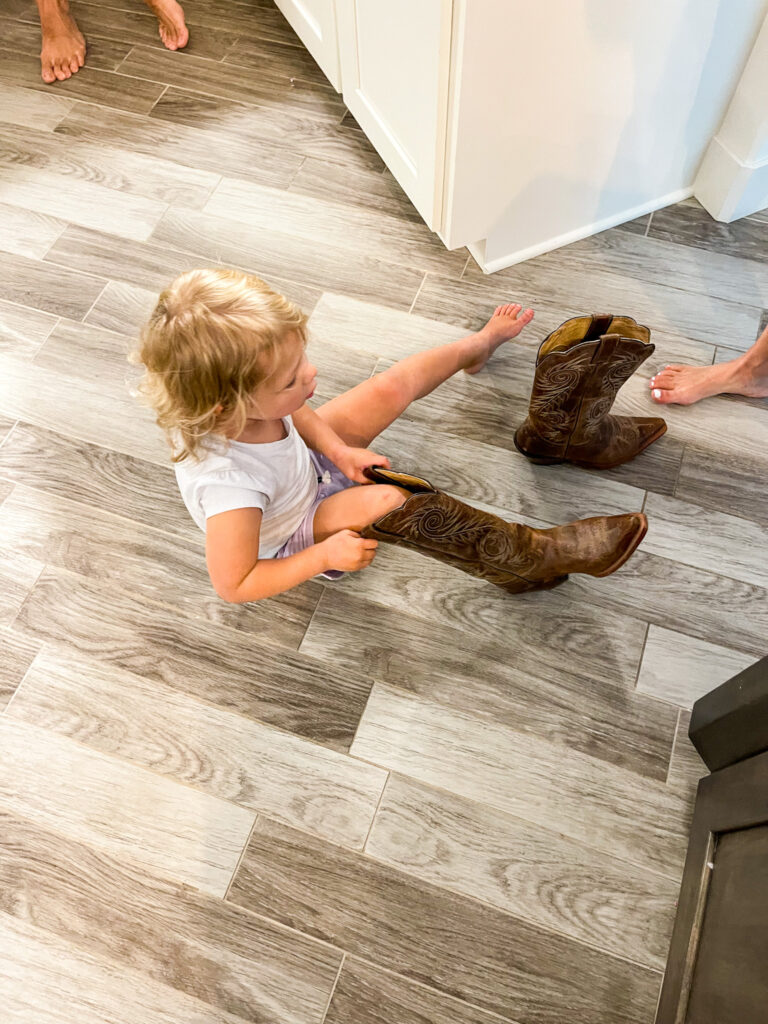 Little Elle is officially a walker now! She was so proud of herself and would walk around, stop, and then wave super hard and make a lot of noise. Too cute!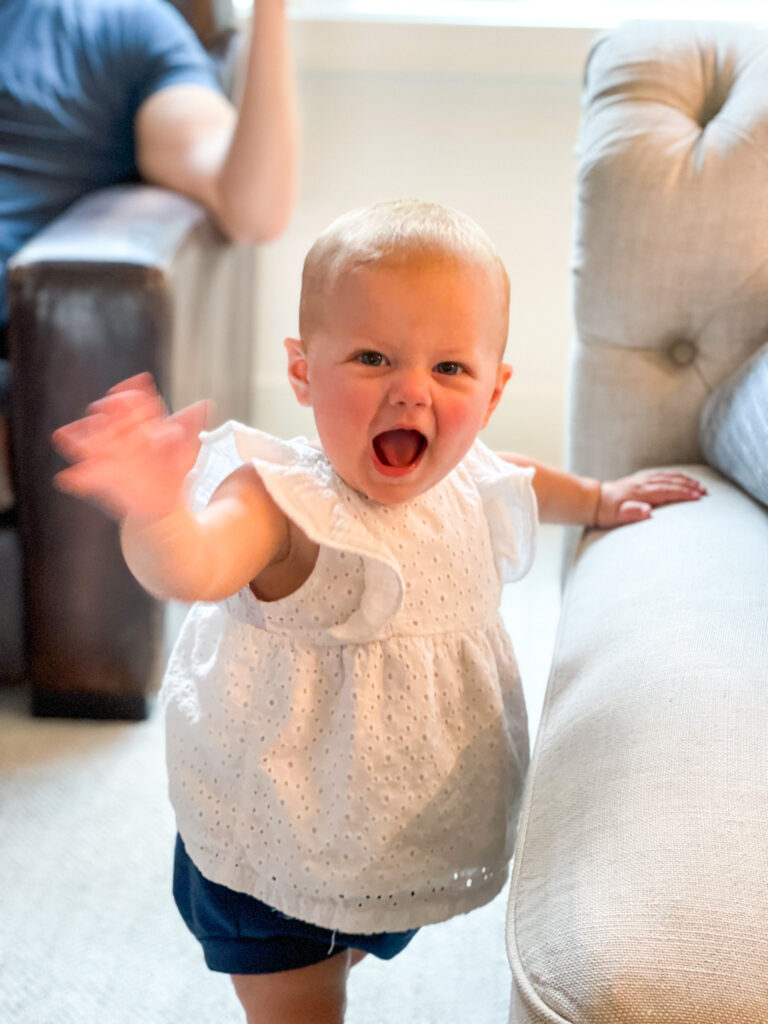 Saturday we went down to Lincoln for the Garth Brooks concert in the Nebraska football stadium. He was absolutely spectacular and we had such a great time! And we couldn't have asked for better weather – especially in mid-August! Our brother-in-law took this really cool pano shot.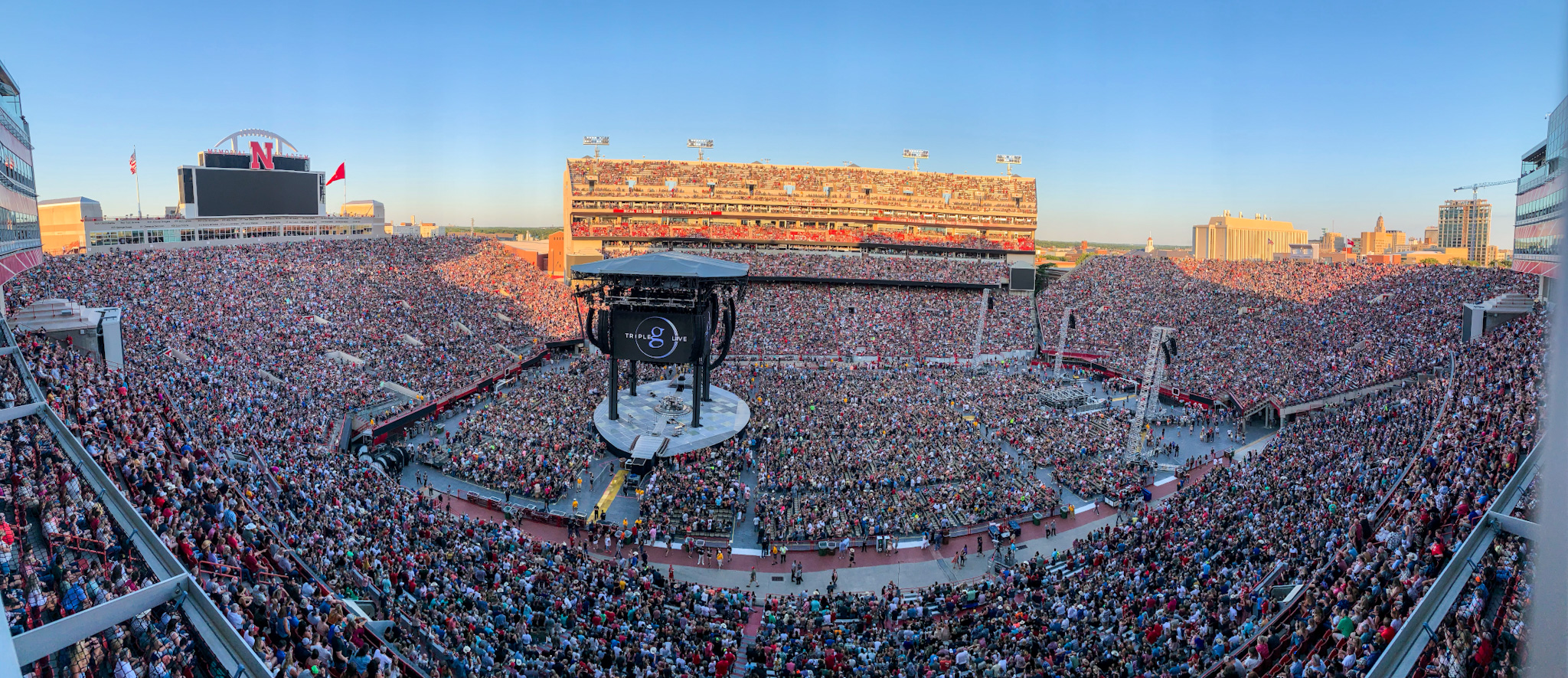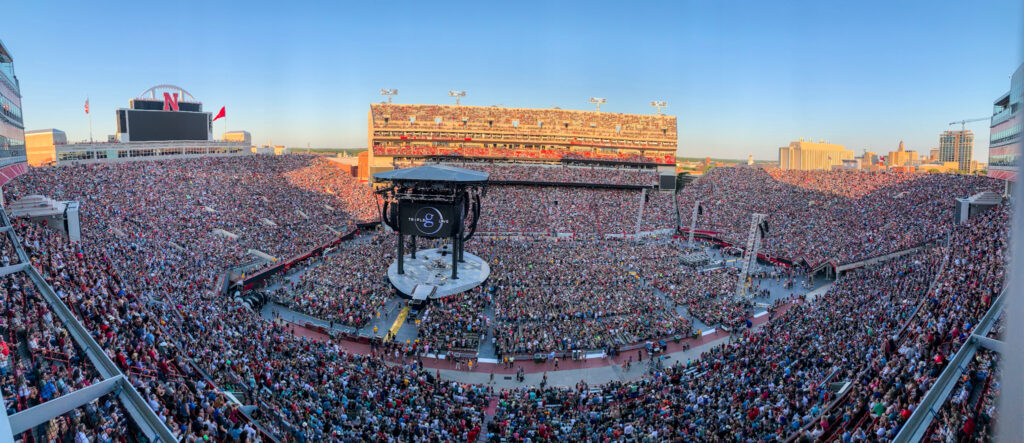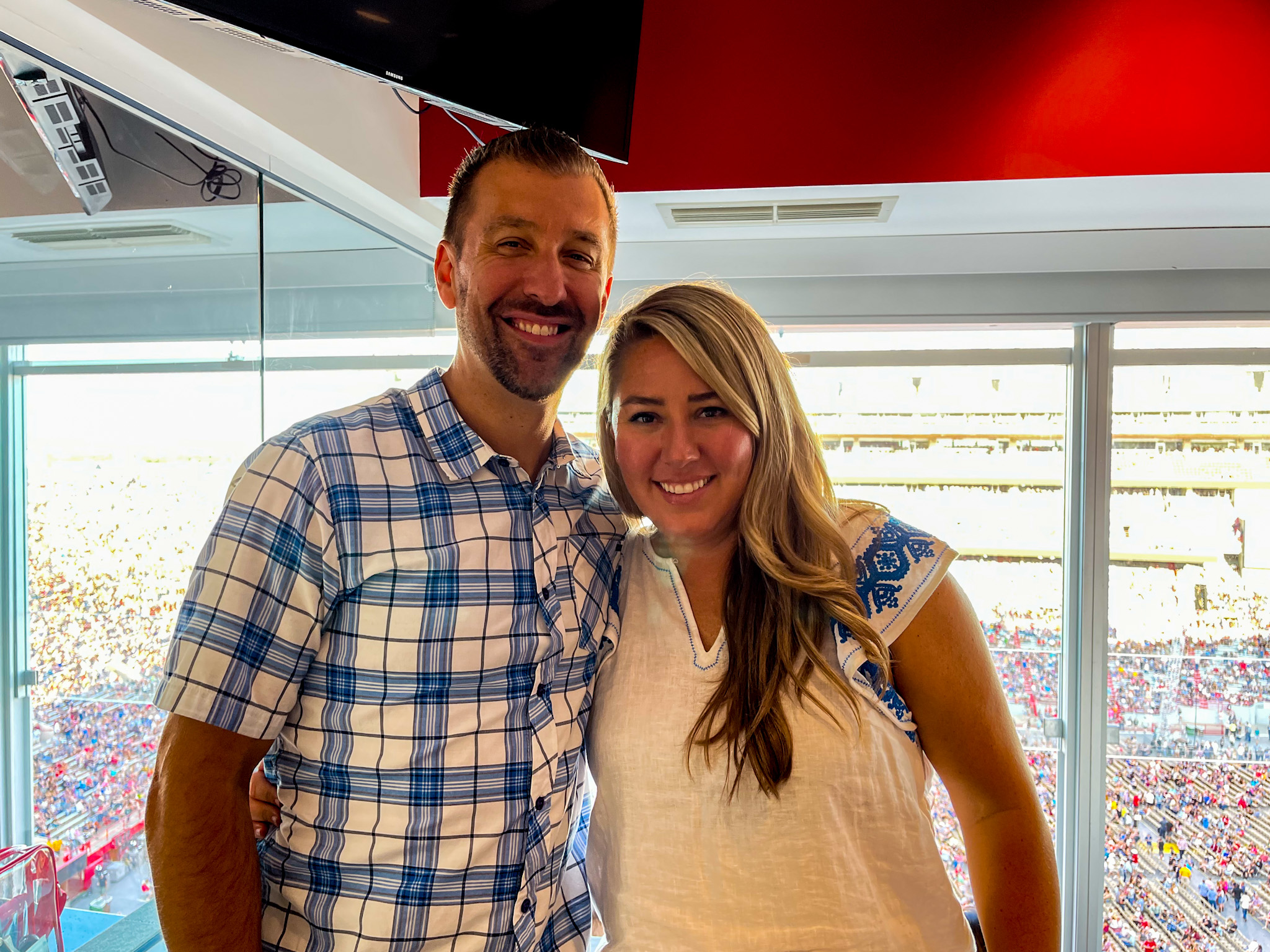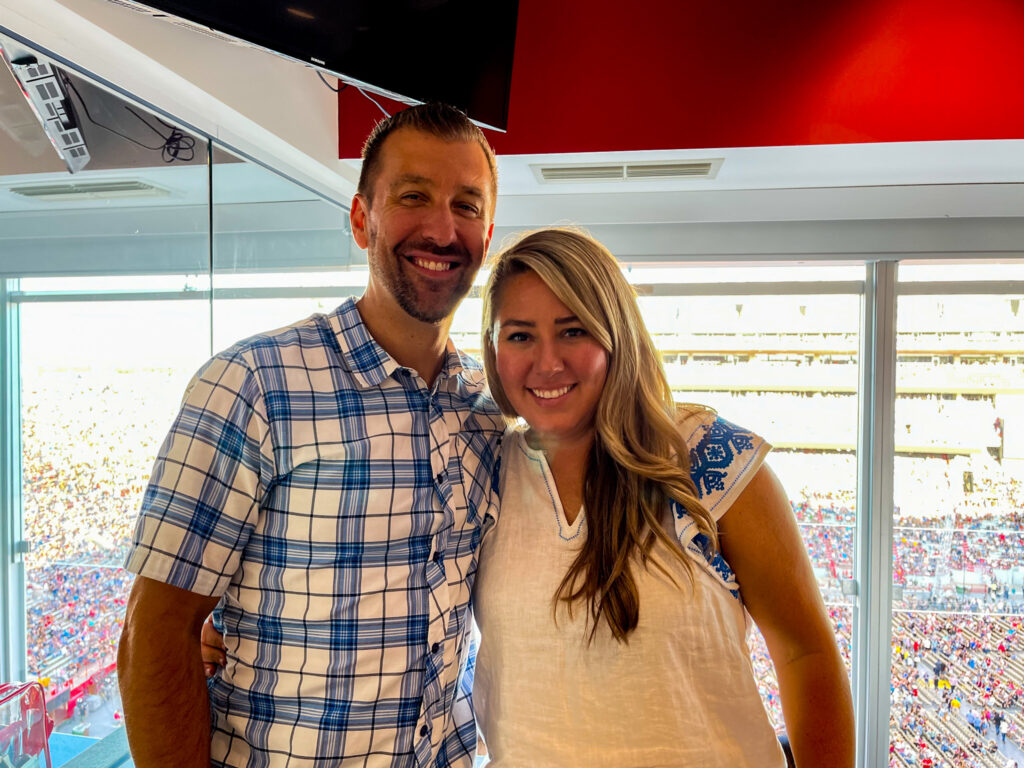 Sunday was absolutely gorgeous outside so Kurtis and I spent a few hours out at the pool. It was such a nice night that we followed it up with dinner on a patio. Gotta soak up all this amazing weather while we can!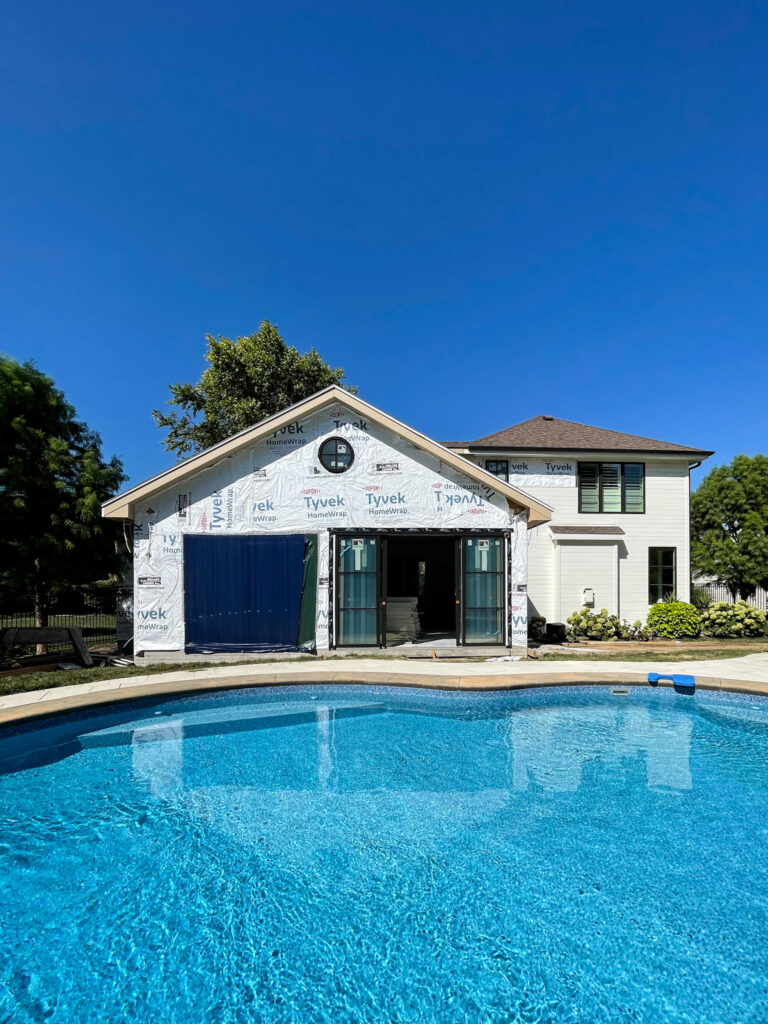 We sat outside for an hour or so with the cats and they were in heaven. Their outdoor time has been very limited this year with all the construction, and despite the furniture being all crammed to one side of the courtyard, they were very happy babies!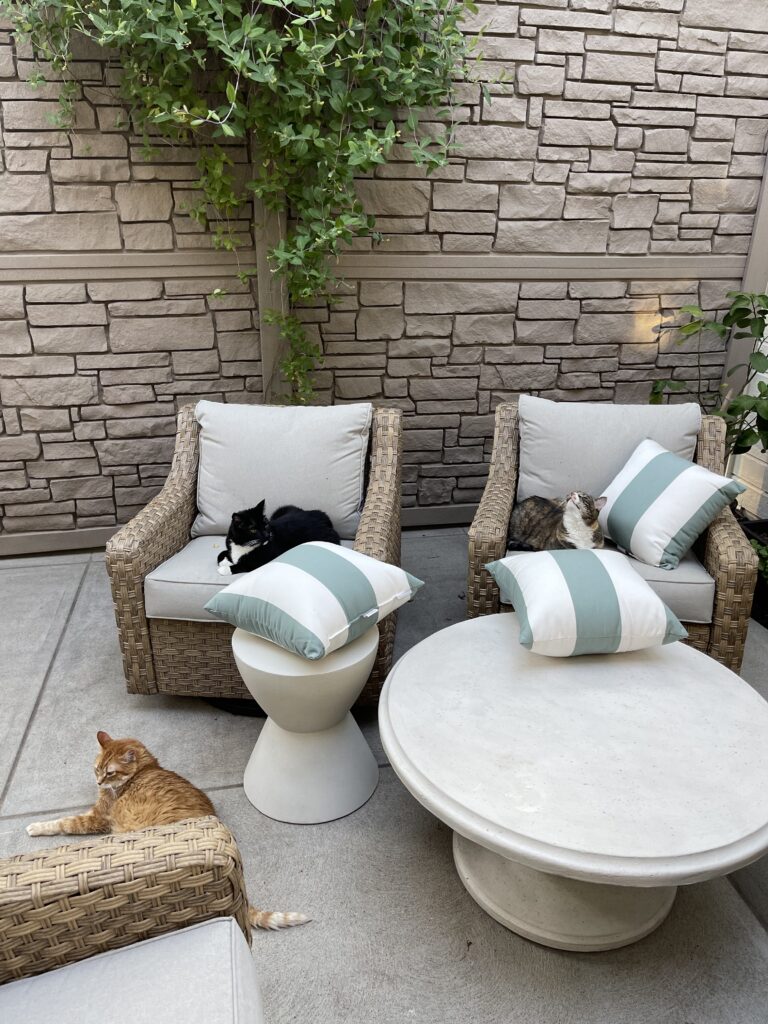 COURTYARD SOURCES: Swivel Chairs | Coffee Table | Side Table | Striped Pillows
It's so weird to me that school starts around here this week. It's still very much summer in my mind, and I plan on fully embracing it as long as I can!
Recent Buys & Sales
Following are the sales from the weekend that are still going strong. You can see my top picks here.
I hope you all have a great week!
If you would like to follow along on more of my home decor, DIY, lifestyle, travel and other posts, I'd love to have you follow me on any of the following:
Pinterest | Instagram | Facebook | Twitter
disclosure: some affiliate links used