Good morning and happy first week of May! Not sure how that sprung up so quickly, but I'm really looking forward to the summer months, per usual. I hope you all had a nice weekend! I'm coming at you a bit late this week (more on that in a minute). But here's what we've been up to this past week or so.
This post contains affiliate links for your shopping convenience. You can read my full disclosure policy here.
Home Projects & Updates
Over at the new build, the progress is moving right along! They installed most of the stairs and railings over the past week.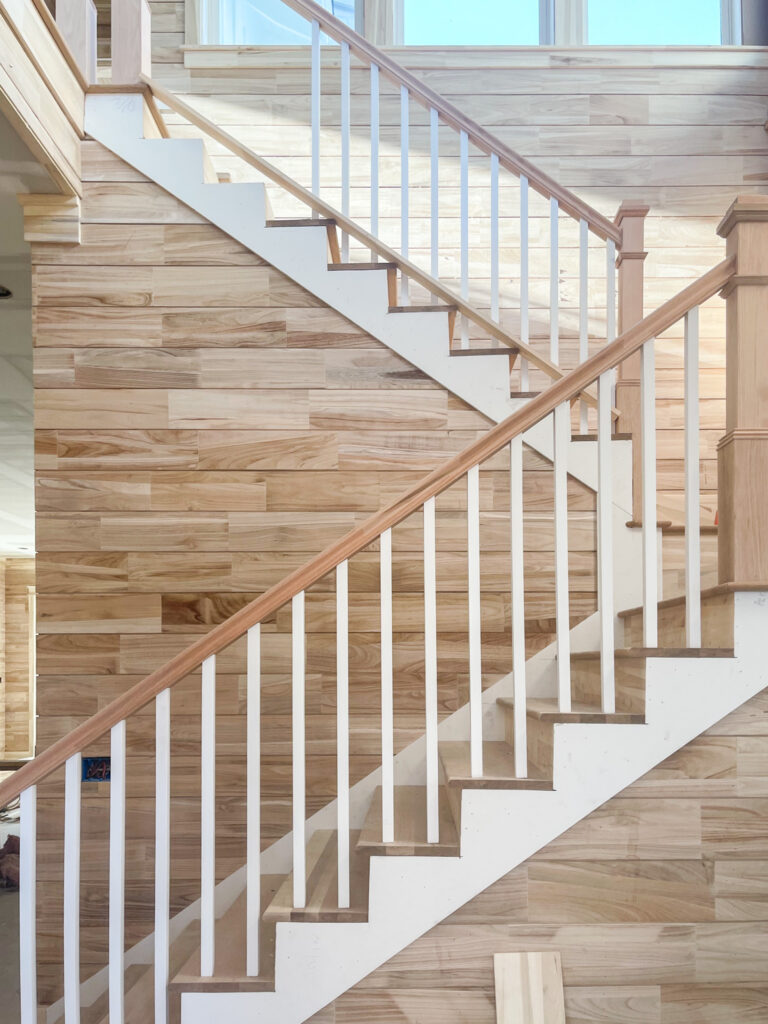 We finalized most of our light fixtures for the house last week, as well! I was slightly over budget but feel pretty good about most of the fixtures we've selected! The chandelier below is the one we'll be using in our dining room. I found it online here. I'll be honest – I about died when I saw the retail price of some of the light fixtures we selected. We got most of ours at, or just slightly above, cost with the builder's discount. Which is a dang good thing or my lighting budget would have been blown even more quickly 😉 But it will be a good challenge and opportunity for me to hunt for some look for less options to share!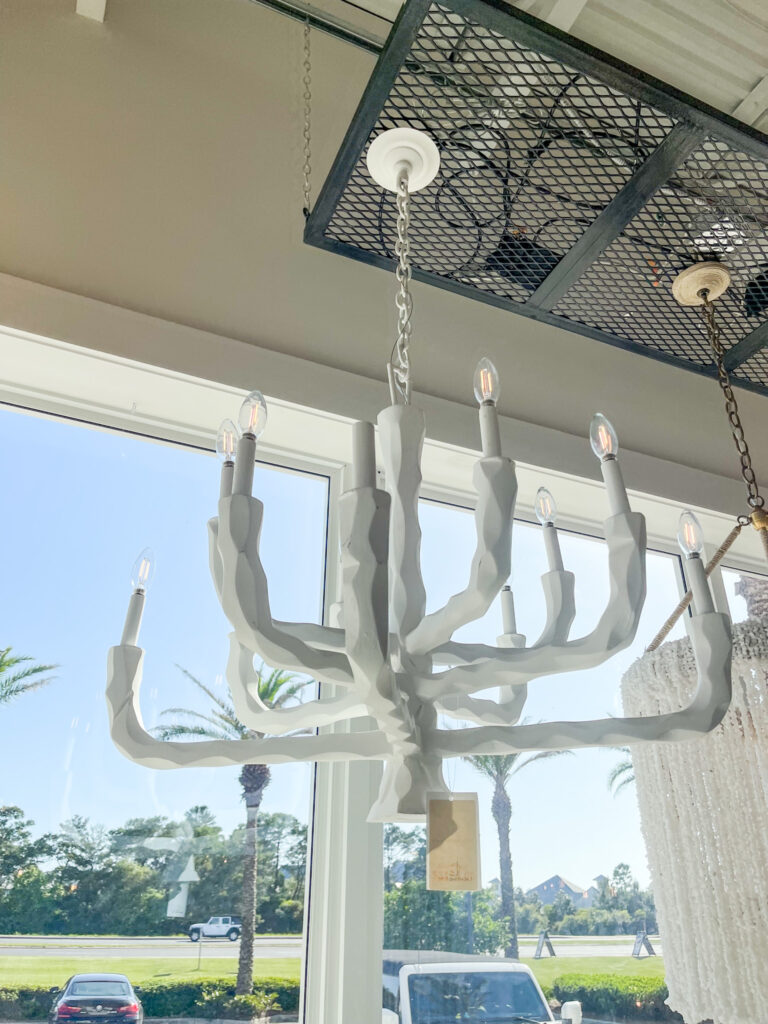 And just in case you think our build is progressing 100% smoothly, I stopped over on Sunday and realized they installed the completely wrong tile in one of the bathrooms (and had started another). Thankfully I caught it before they grouted. They've already agreed to redo it, but it will definitely put us several days behind schedule.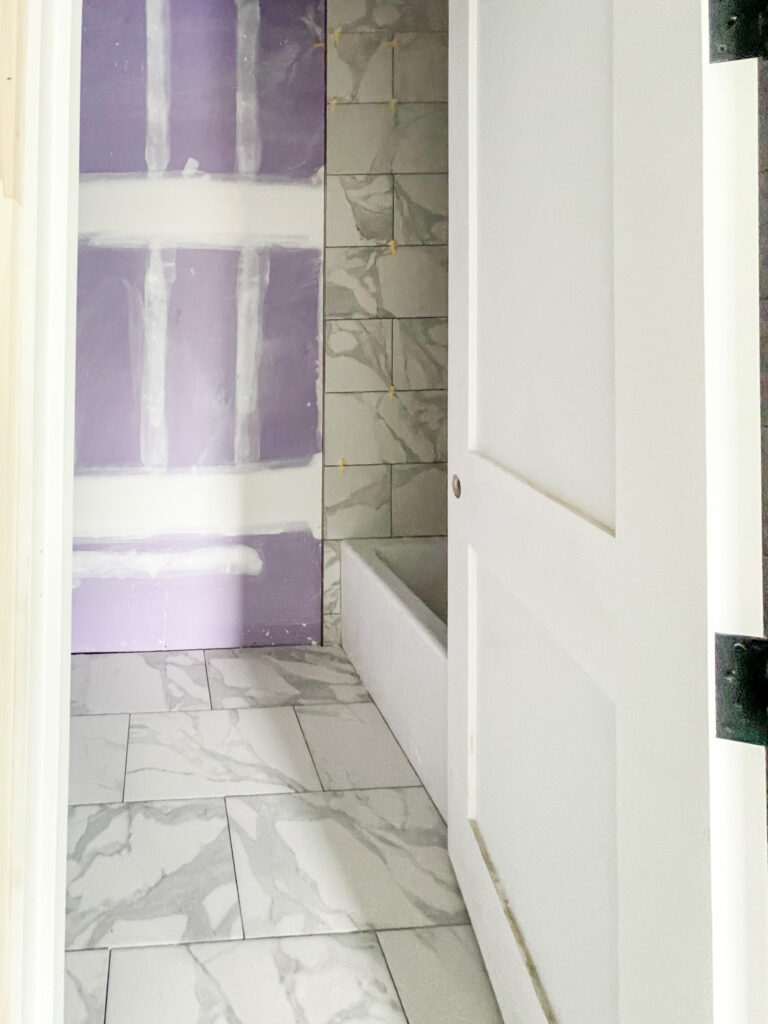 If you're new here or missed our announcement, we recently purchased a commercial building on 30A with some others as an investment opportunity. We'll be leasing out and managing the building ourselves. Over there this past week, we've been doing some work to get it in better shape as well as prep it for new tenants in the vacant areas. The building never had gutters previously and it had caused quite a bit of wash-out (particularly in the back). So, we had those installed this week!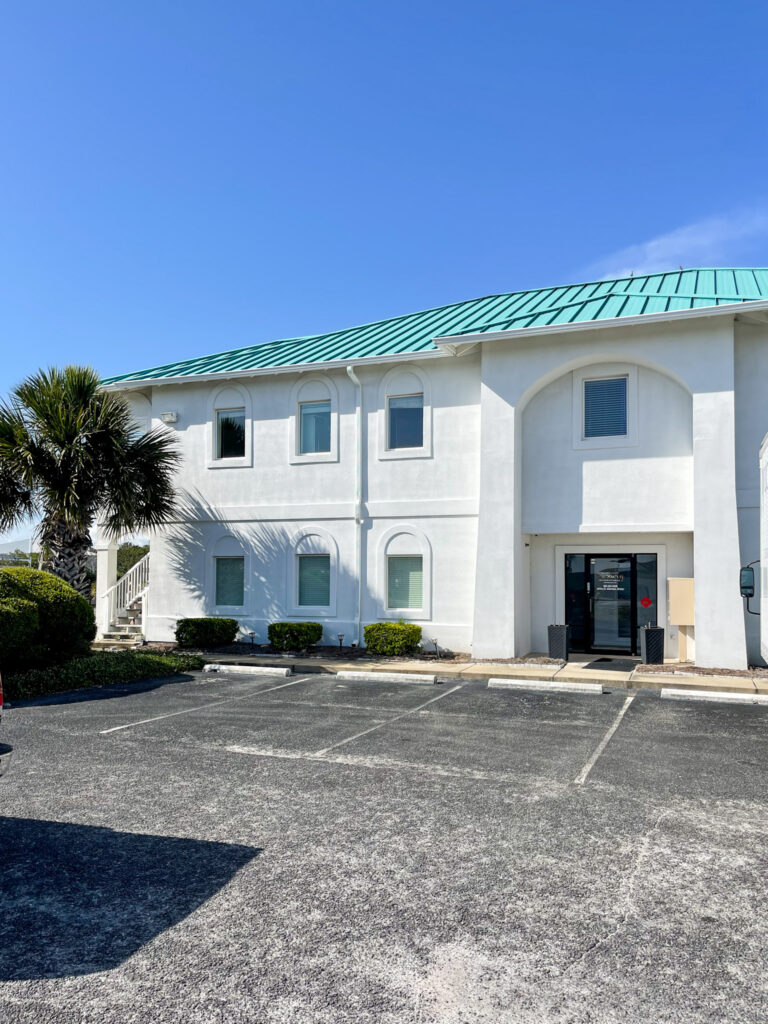 In the upstairs "apartment" we had all the old carpet ripped out, and are having the LVP floors we used in our pool house installed on the floors for our new tenant.
Out back, there were two previous buildings that had gone into major disrepair. They were essentially rotted and honestly pretty gross. This will be the greenspace for Acton Academy of 30A (which will be our first floor tenants). So this past week we had the worst of the two buildings torn down. Our contractor is then taking the remaining building to his place to restore and use!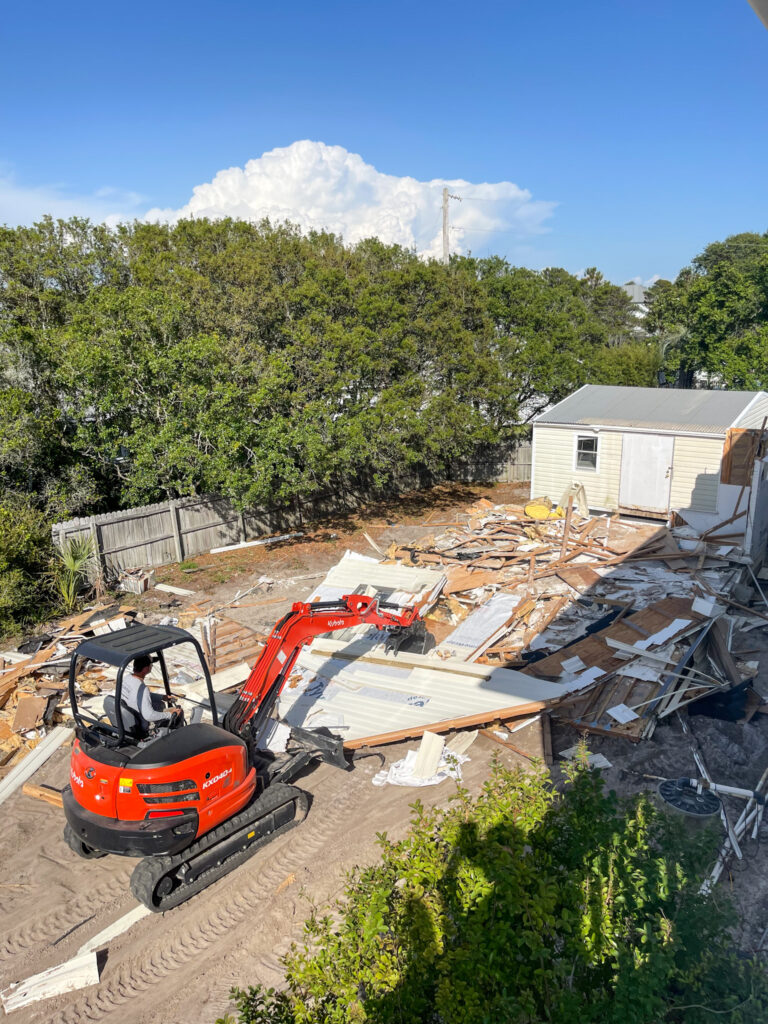 Kurtis spent several hours there on Sunday trying to clean the old deck boards and replace missing screws, etc. The wood isn't in fabulous shape, but it's not in the budget to replace it all right now. It looks so much better though now with the work he did! This is the pressure washer we have and love! It's super compact and much more manageable than many.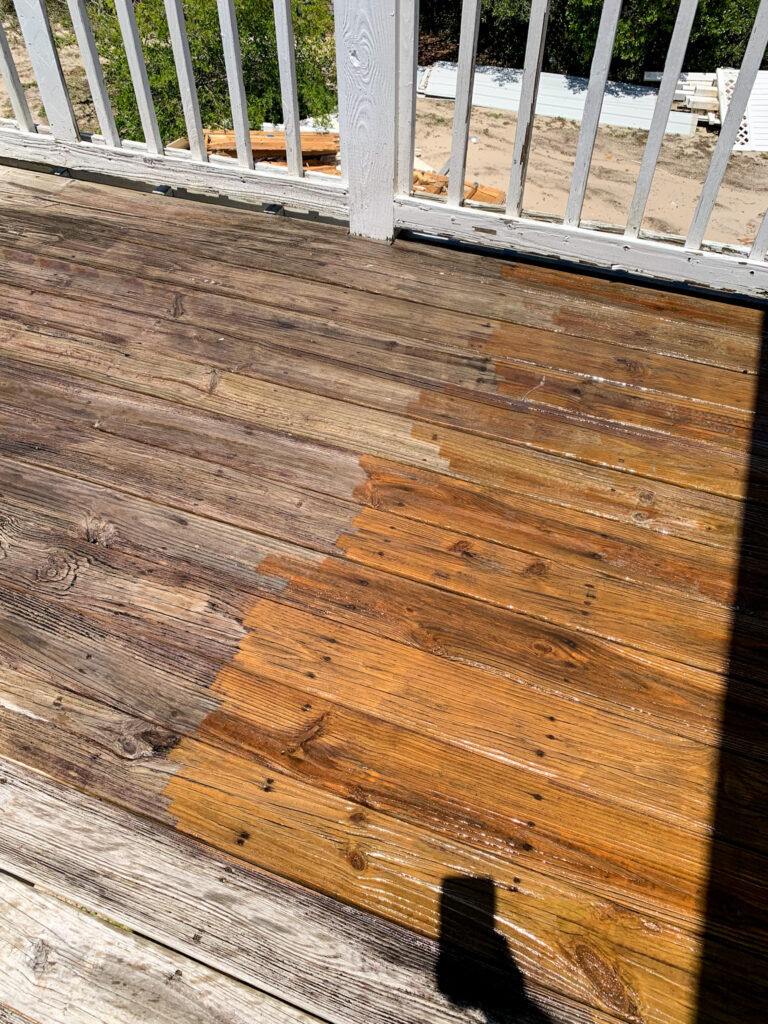 Never a dull moment around here! Some days we ask ourselves what we got into with this little "project" 😉 But it's actually been a great learning experience so far, and it's been helpful to have other owners outside of Kurtis and I to help spread out some of the workload!
Top Sellers Of The Week
Following are the top sellers from last week across all of my channels. Links to each item are below the graphic.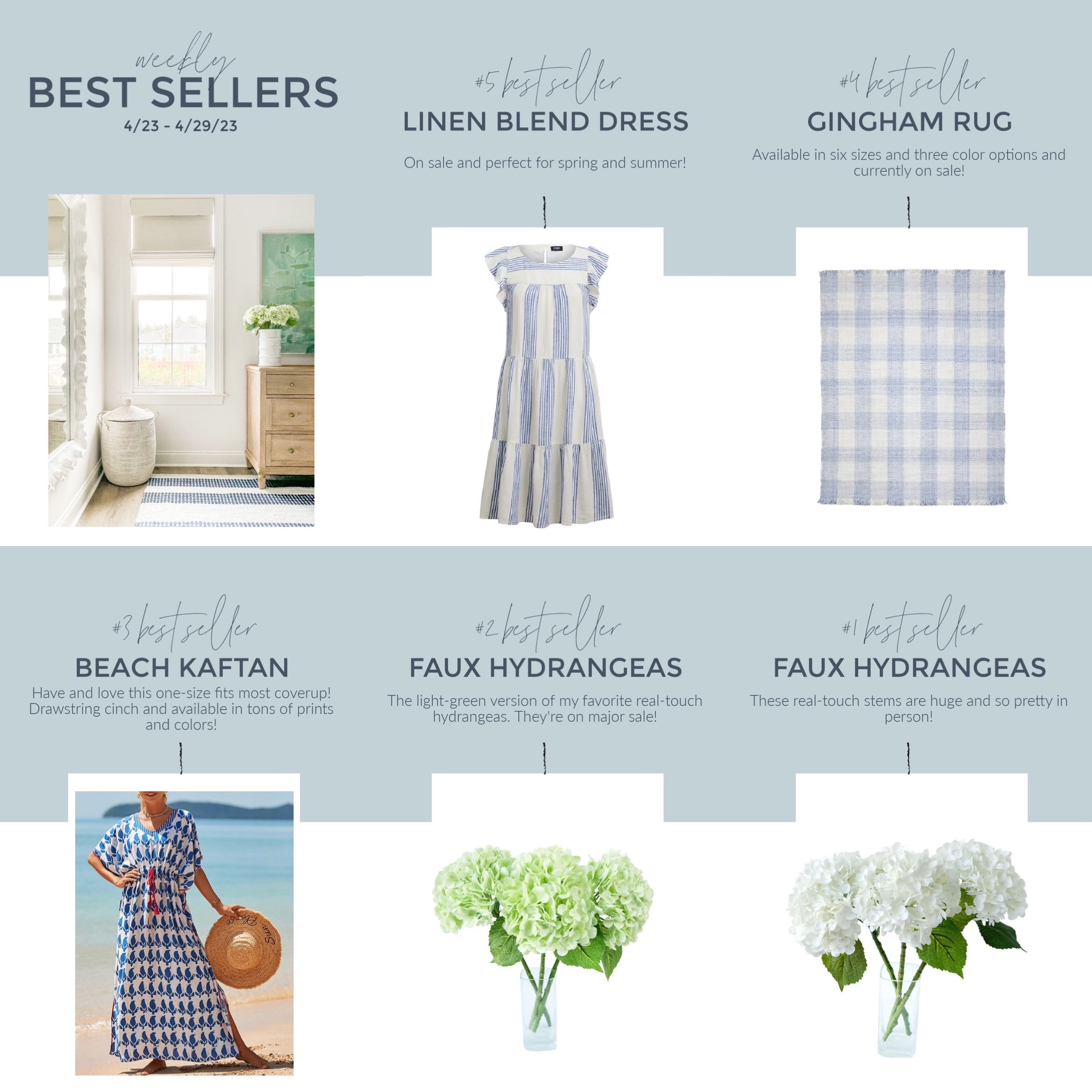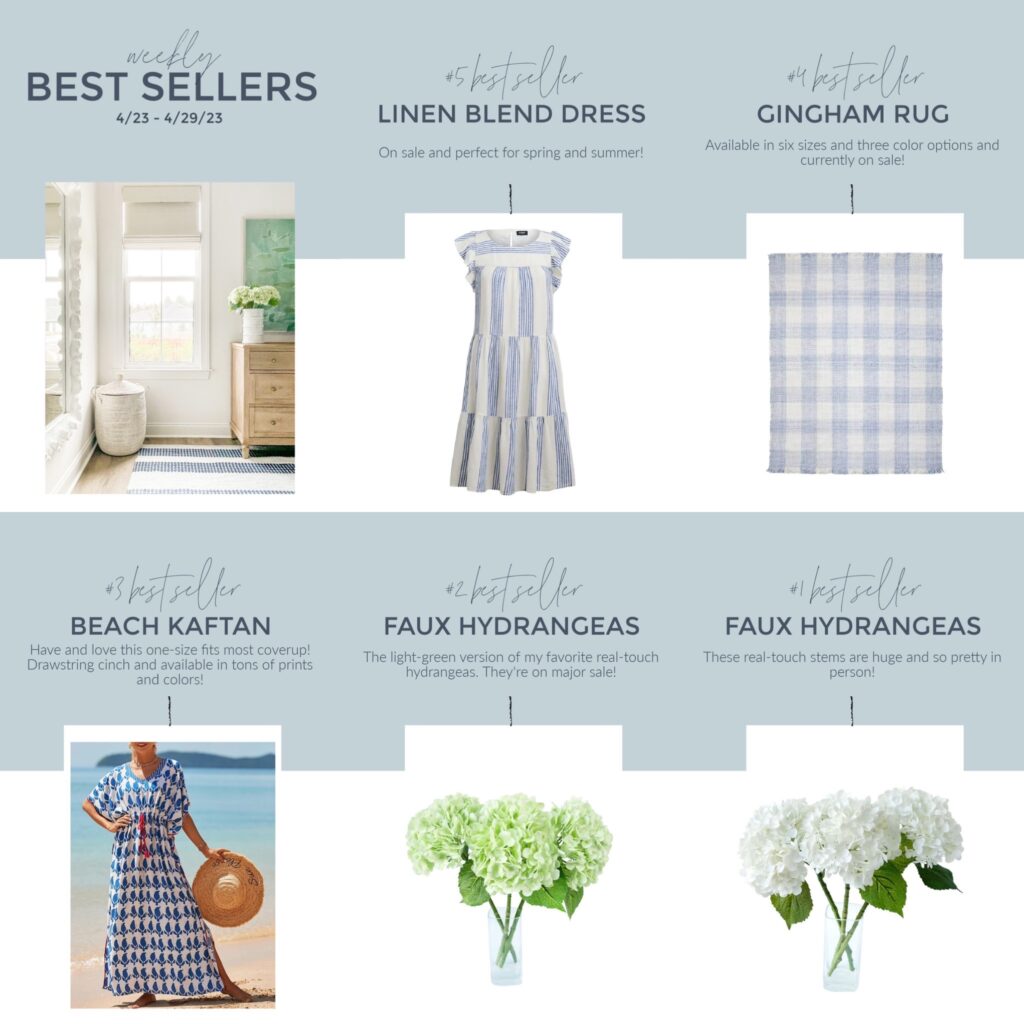 BEST SELLERS (each number is clickable): #5 | #4 | #3 | #2 | #1
In Case You Missed It
Following are the posts I shared over the past two weeks, in case you missed some days!
Following are the most read blog posts of last week (excluding any of the new posts already mentioned above). Many times this includes old posts that are popular on Google or Pinterest.
Around Town & For Fun
As I shared last week, my parents flew home on Tuesday morning, which also happened to be Kurtis' 46th birthday! Since they were in town, Kurtis and I both took the day off to get them on their way and to celebrate his birthday. The birthday boy got to pick the agenda, so we headed to lunch and then the pool for an hour or two.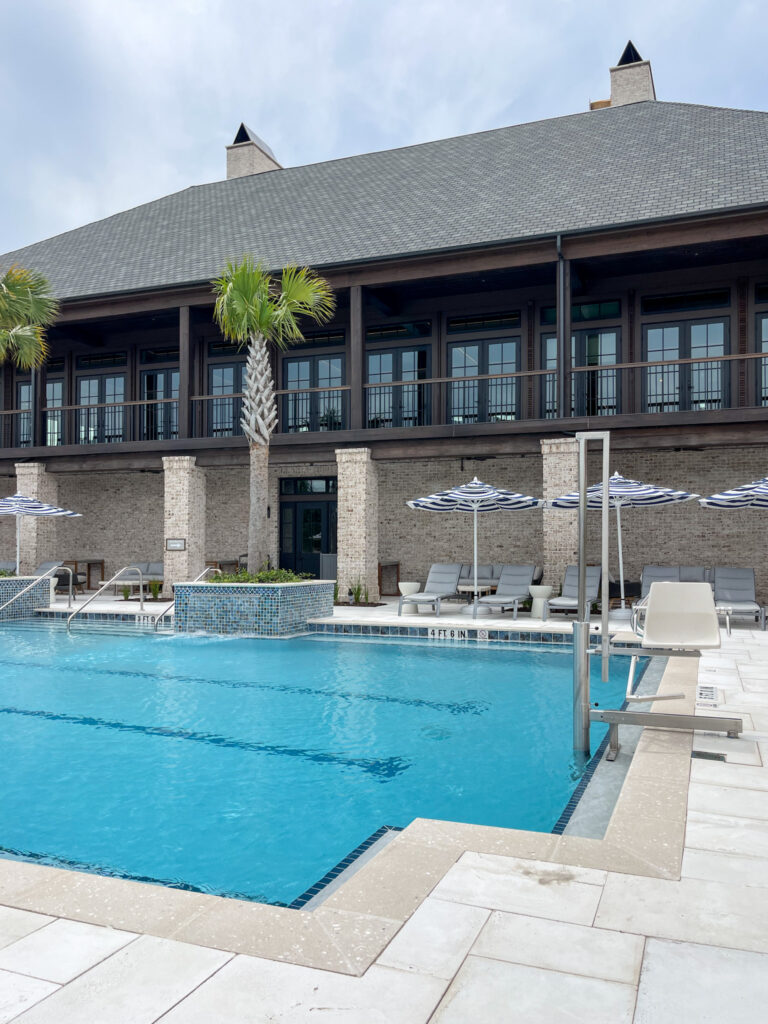 That night, he decided he wanted to participate in Trivia Night with our friends. Unfortunately our team didn't win, but Kurtis was rewarded with ice cream afterwards at Mr. Freeze in The Hub/Big Chill (where Hola Beaches is) afterwards, so all was right again in the world. We're headed back to trivia tonight to try and claim our title 😉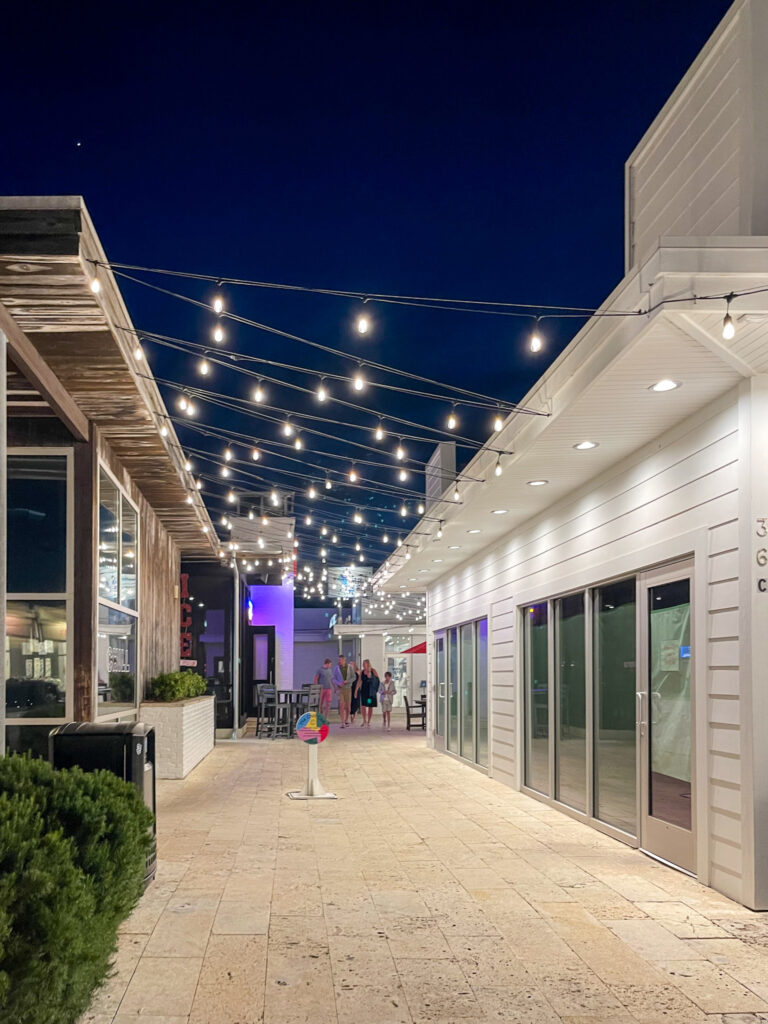 Friday night, we went out with friends to celebrate Kurtis' birthday. They had been raving about a spot in Panama City Beach (right near where you take the bridge to Panama City) called Hunt and Gather. It has a really unique menu, but everything we tried was insanely good! It's in a random strip mall, but the vibe is super cool with incredible food! Highly recommended if you're up for a drive or staying in PCB!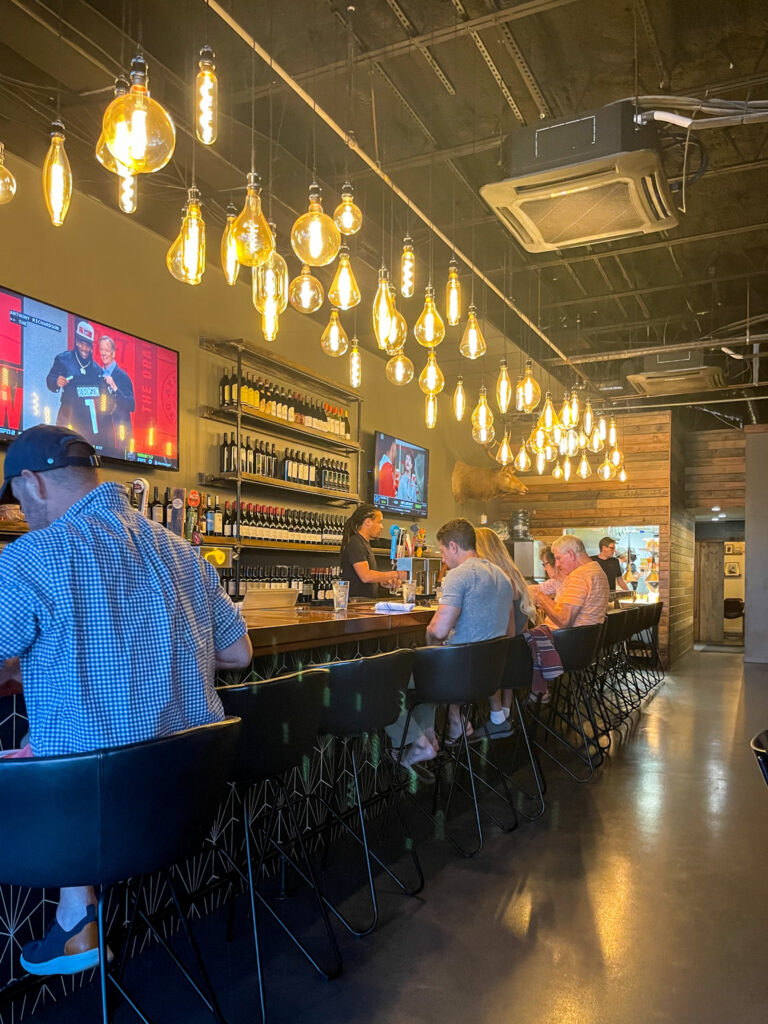 Henley continues to take naps on "her" new coffee table ottoman. She essentially hugs the Clover Tray and it's basically the cutest thing ever.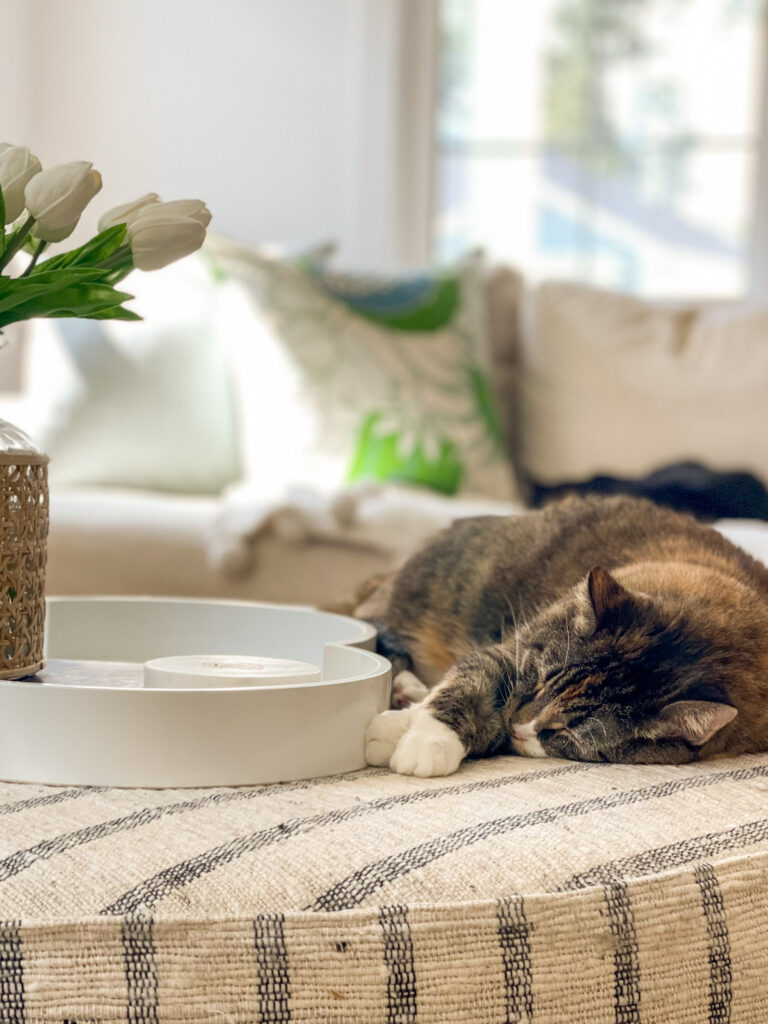 SOURCES: Striped Ottoman Coffee Table | Faux Tulips | Cane Wrapped Vase | Clover Tray | Marble & Wood Coasters | Linen Sofa | Linen Pillow | Patterned Pillow
Hawkeye has a new favorite sleeping position and it literally makes no sense. It may look like he's stretching, but he's literally out cold here!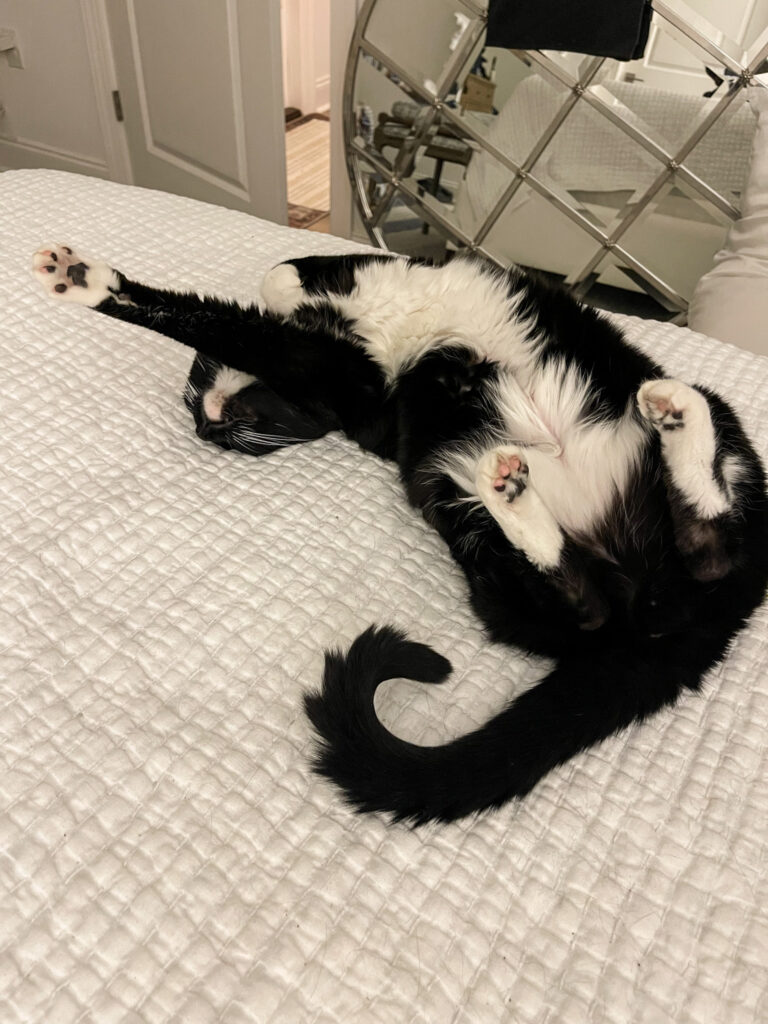 Saturday we had a bit of a scare again with Bailey, and several times thought we may have to say our final goodbye. It was pretty obvious that morning something was wrong with her, and we didn't know if her lower neuropathy (as a result of her diabetes) had gotten so bad she was losing muscle control or if she was suffering from something like a UTI. But, she continues to be a fighter! We had to take her to the hospital Saturday morning and she stayed through Monday morning (hence my lack of posting yesterday). From there, the hospital had us transfer her to our regular vet for the day. Unfortunately the hospital is about an hour away. Between the Saturday run, me visiting Sunday to bring her insulin and more food, and then picking her up, it was 6+ hours of driving time alone. Not to mention all the waiting times that came with each visit. But we're just so grateful she is okay and back to her old self again! Here's a little selfie I sent Kurtis when I visited her on Sunday (he was doing all the power-washing at the time). It was pretty obvious just how much she'd improved in a day with her IV fluids and some antibiotics. We were able to bring her home last night and she seems to be doing well!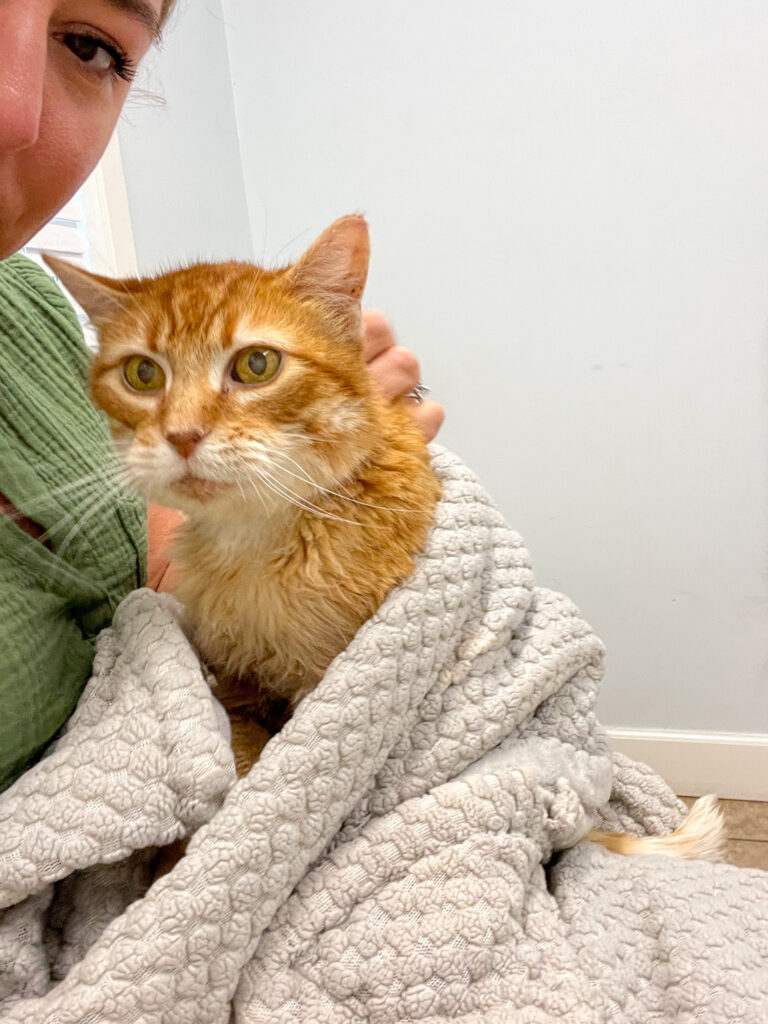 If you've wanted to try the faux hydrangeas I've been loving they're currently on major markdown (likely due to a bit longer shipping time) in both the white and light green that we have!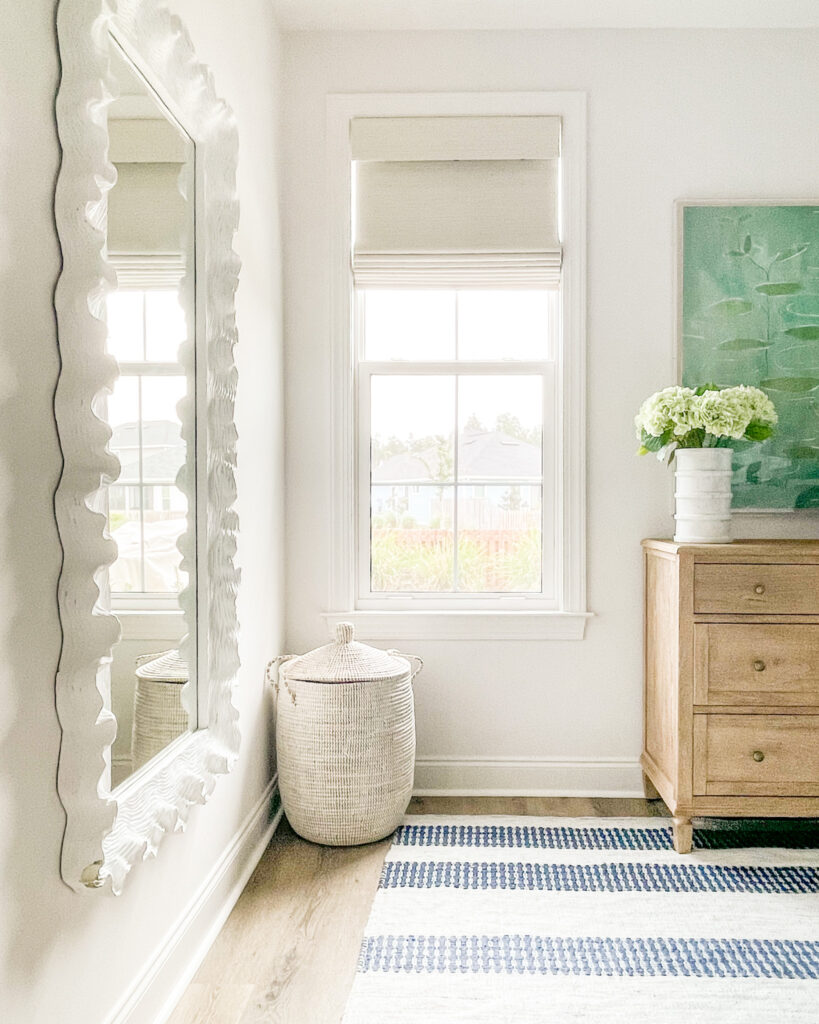 SOURCES: Mirror | Chandelier | Dresser | Art | Hamper Basket | Marble Vase | Faux Hydrangeas
One of my blogging besties is in town this week on vacation with her family so I can't wait to spend some time together. And to finally have our husbands meet!
Recent Buys & Sales
Following are some sales from the weekend that have carried over and are still going strong! You can see my top picks here.
I hope you all have a great week!
If you would like to follow along on more of my home decor, DIY, lifestyle, travel and other posts, I'd love to have you follow me on any of the below channels: