Happy Monday! I hope you all had a wonderful weekend. It's been a little chaotic over here this past week, after sharing our big announcement! We appreciate all your support, love and excitement over our upcoming move. The listing goes live this coming Friday, so we're hoping to gain quite a bit of clarity on timing for our move over the next two weeks or so. Here's what else we were up to this week!
This post contains affiliate links for your shopping convenience. You can read my full disclosure policy here.
Home Projects & Updates
Kurtis was in Tampa most of last week for a business meeting. Whenever he's gone, I feel like I'm 10x more productive for some reason! I did a lot of purging, sorting, donating, packing, etc. One of the tasks that only I could do was sort all of our paint. This was about half of the pile we needed to get rid of. It's amazing how much you accumulate over the years! We're obviously saving the current paint colors for the future owners, but it was time to donate/dispose of everything else. If you're local to the Omaha area, any time I mention Under the Sink, I'm surprised how many people didn't know it existed so I thought it was worth mentioning again today! But, it's a free service for Douglas and Sarpy County residents. They'll properly dispose of hazardous chemicals and then actually repurpose/offer what paint they can through the attached ReStore!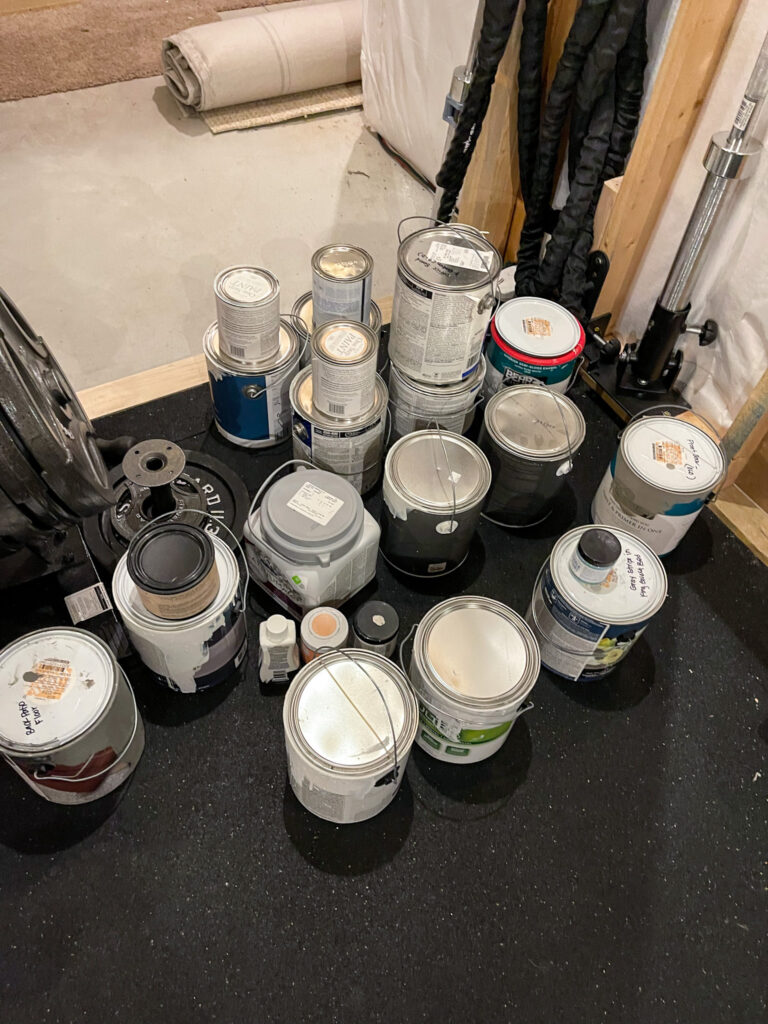 Saturday was in the 80's but the extreme winds kind of ruined the excitement of such a warm day 😉 But, we used the nicer temps as an opportunity to pull out all the pool furniture. We're wanting to have the area staged as much as possible for the showings that start on Friday. The furniture is out but we're waiting a few days to add the cushions because the wind has been unreal! Unfortunately, we still have far too many cold nights in the forecast for me to start planting much of my planters. At this point, I'd just be thrilled if the leaves on the trees can start filling a tiny bit more before that time. It really makes such a dramatic and beautiful difference in our backyard!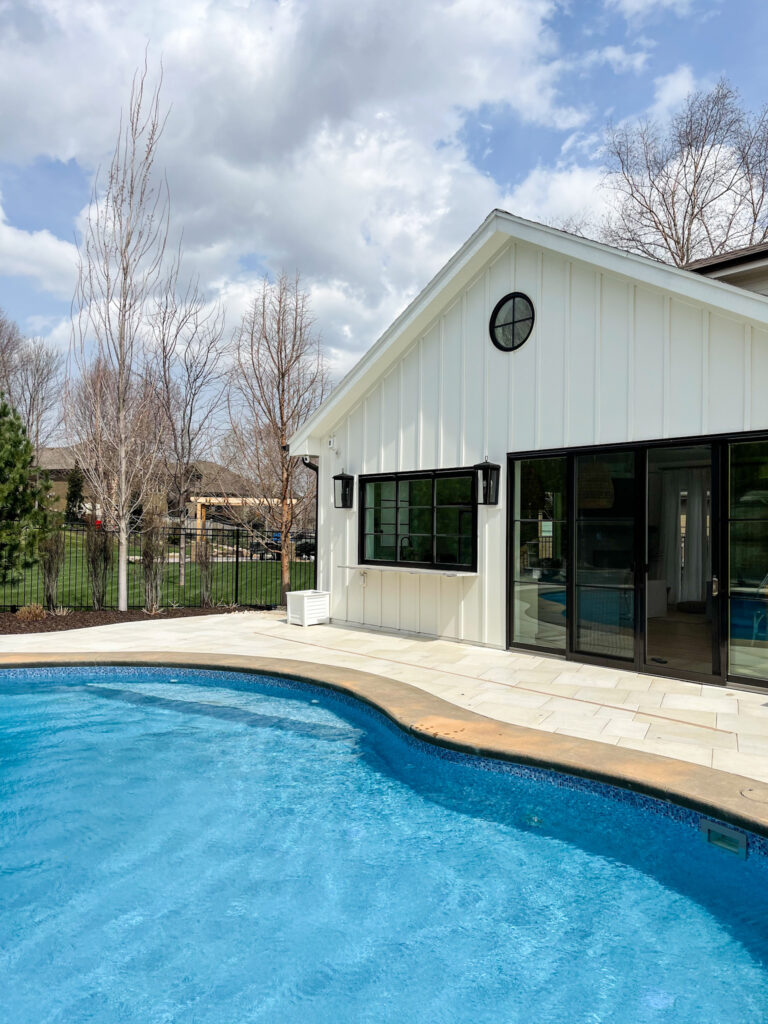 I wrapped up even more photos for our spring home tour! But wanted to share this sneak peak because so many items just went on sale! This Sea Glass Sandbar Art (ours is the 36×36) used to be in our other guest bedroom, but I'm loving it in here now to lighten and brighten things up a bit! Side note: Serena & Lily started a secret sale today with 20% off and free shipping on everything (including sale) with code INSIDER! This Striped Tassel Pillow and Plaid Lumbar Pillow are now on major sale (and the lowest price I've seen) with the extra discount – especially with the free shipping!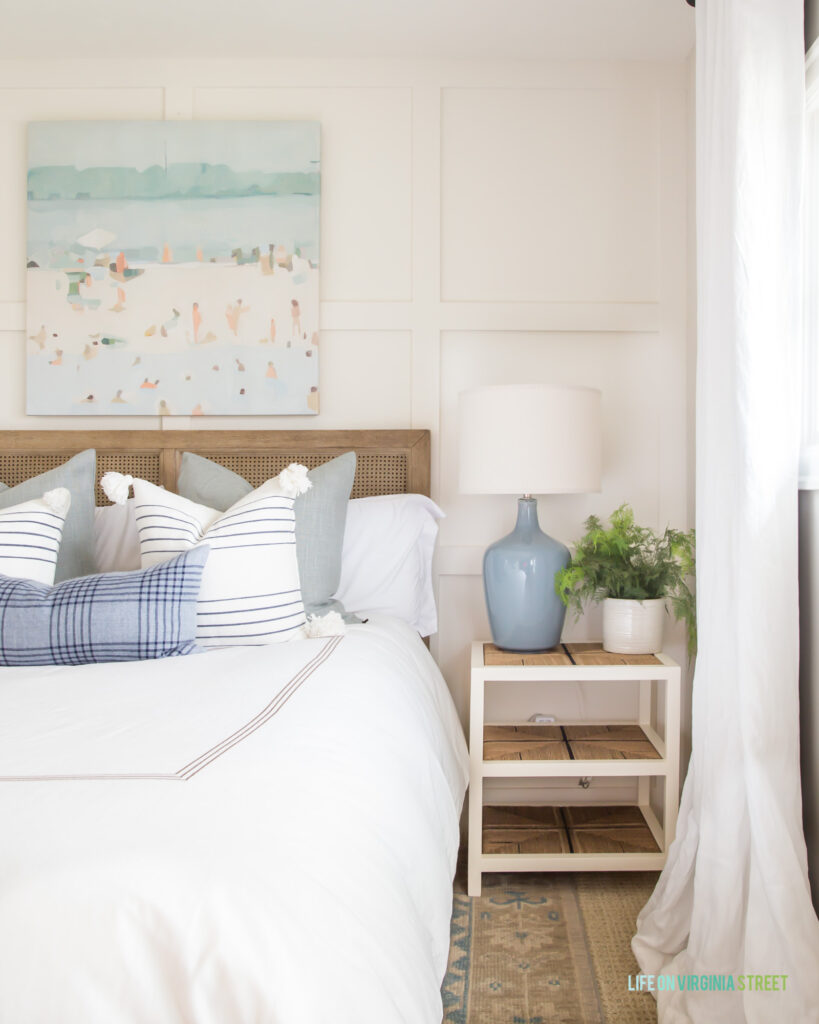 SPRING GUEST BEDROOM SOURCES: Cane Bed | Nightstand | Sea Glass Sandbar Art (also available here) | Bench | Bead Chandelier | Hand-Knotted Rug | Duvet Cover | Linen Pillows | Striped Tassel Pillow | Plaid Lumbar Pillow | Lamp | Faux Fern (similar here) | Linen Drapes
Top Sellers Of The Week
Following are the top sellers of the past week across all of my channels. Links to each item are below the graphic.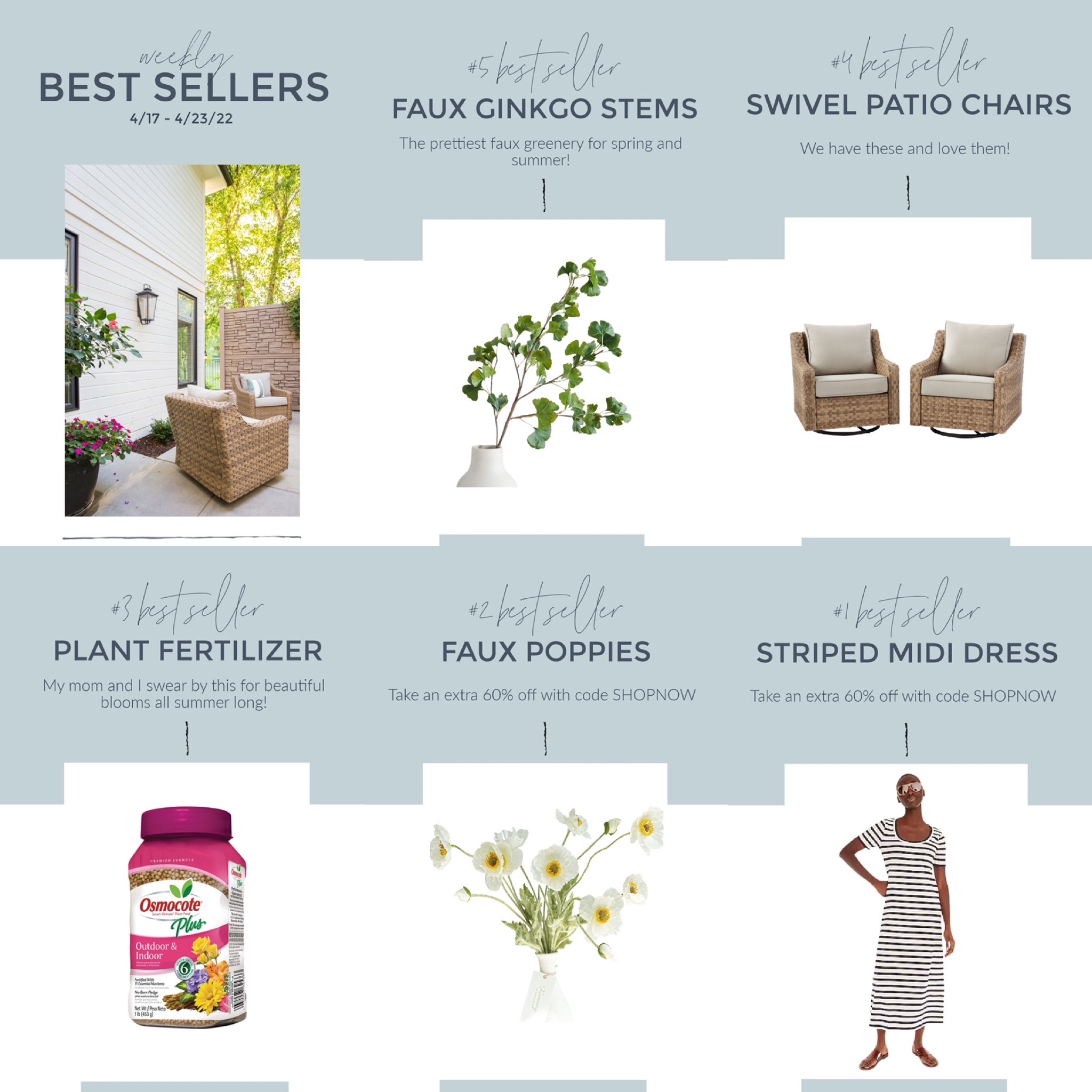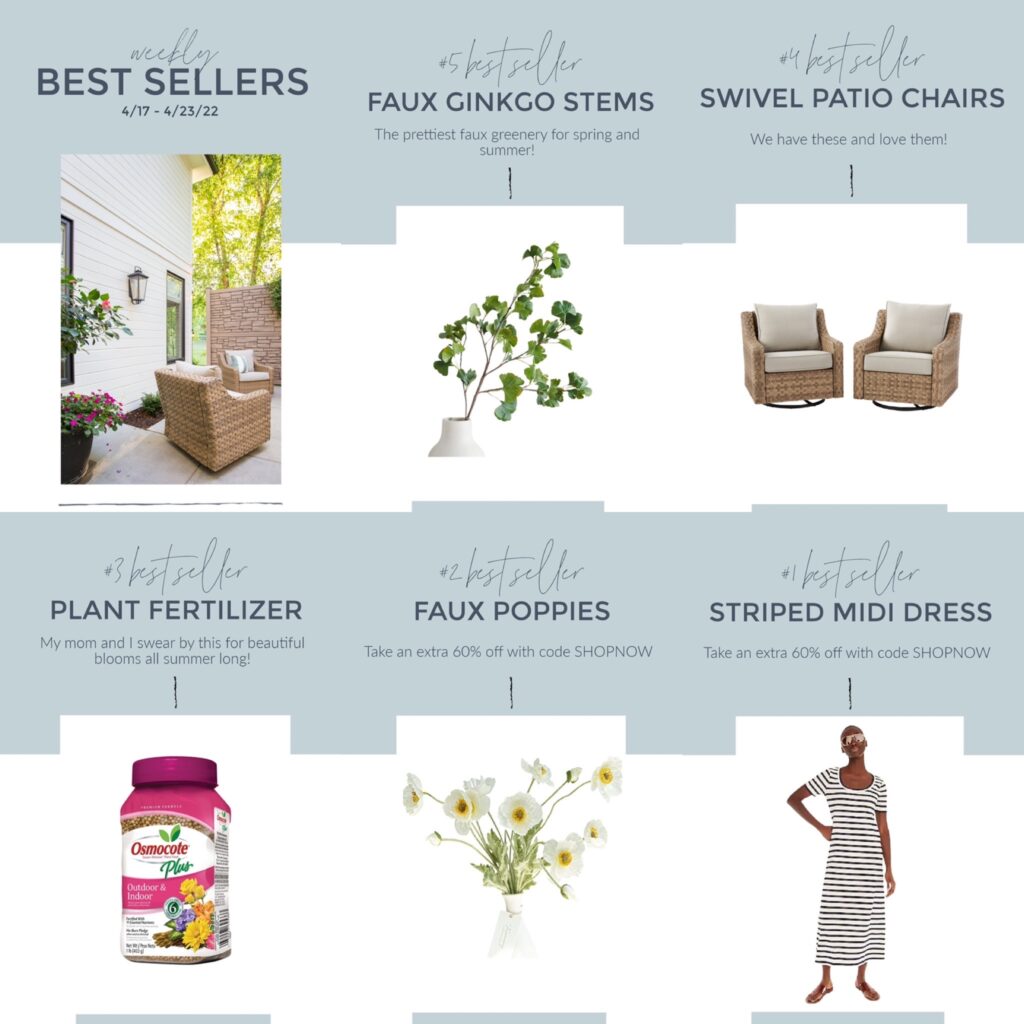 BEST SELLERS (each number is clickable): #5 | #4 | #3 | #2 | #1
In Case You Missed It
Following are the posts I shared over the past two weeks, in case you missed some days!
Following are the most read blog posts of last week (excluding any of the new posts already mentioned above). Many times this includes old posts that are popular on Google or Pinterest.
Around Town & For Fun
My week was made when "Selling Sunset" launched a new season. Ha! I'm easy to please. These two continue to get more and more obsessed with these cushions. They really hadn't been using the one in the pool house frequently, but they've been obsessed with it now the past few weeks.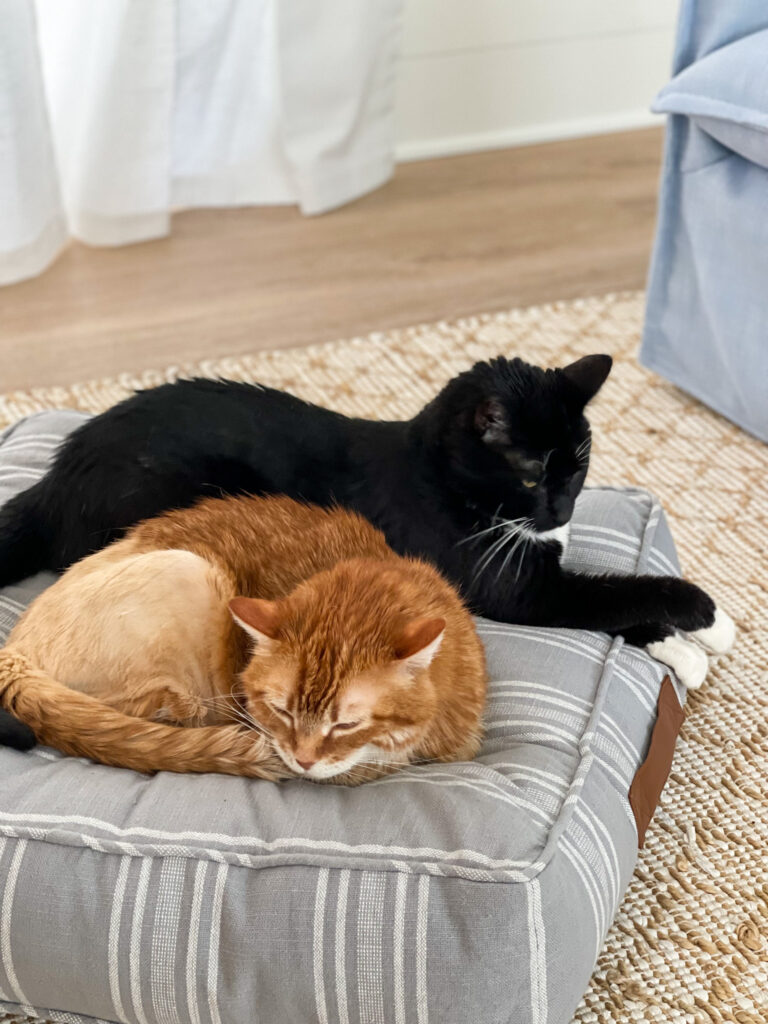 Henley is still loving her new pool deck. She rolls around on it like a crazy woman!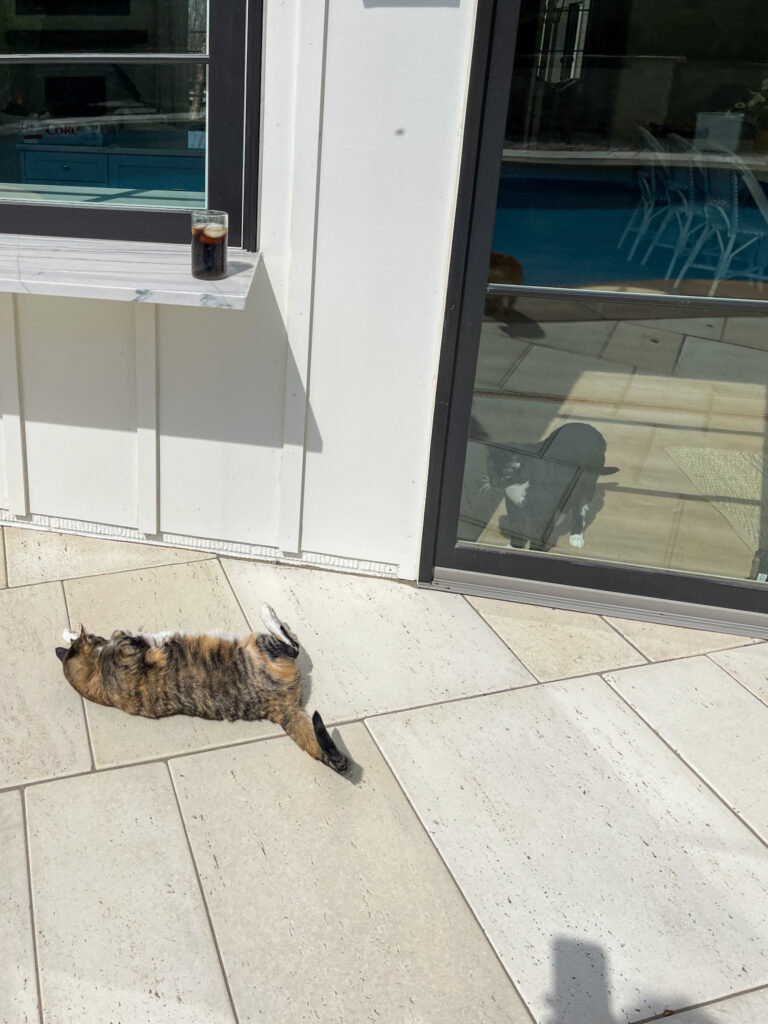 After moving all our furniture outside on Saturday, we went down the street to help set up Zoe's "jumpoline". I also taught her how to play "Crack The Egg" on the trampoline, something the two Iowa boys had never heard of. Maybe it's a regional game, but she loved it!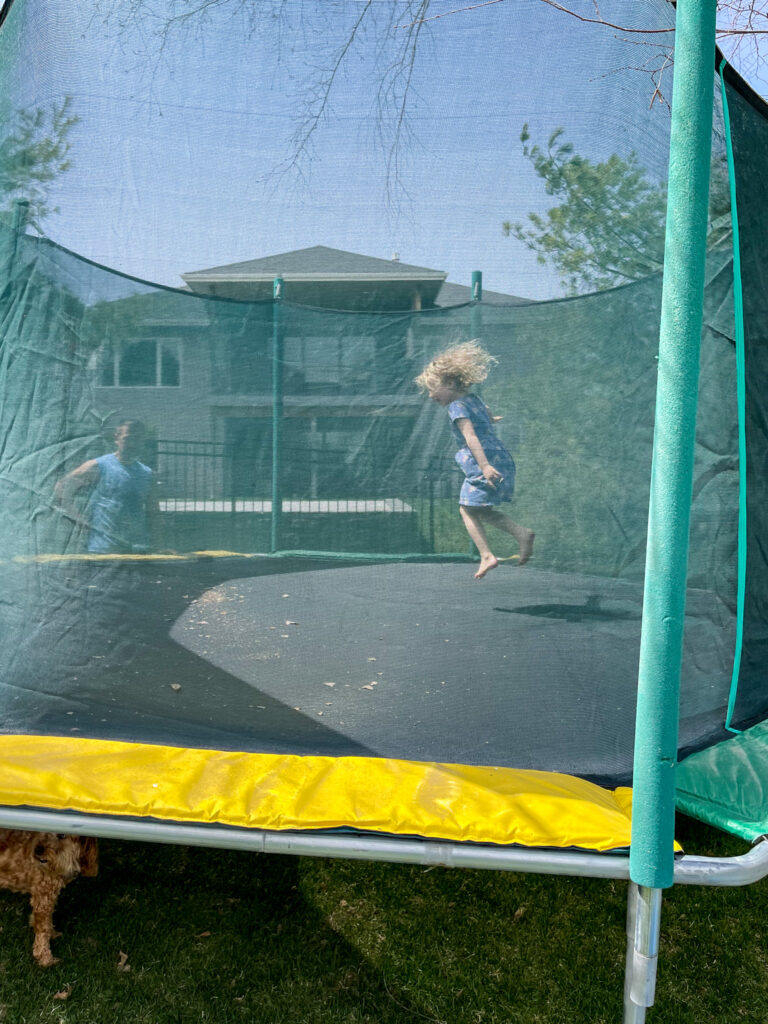 Yesterday we had to run to Nebraska Furniture Mart to pick out new flooring for our flooded rental. We were given a very limited budget by the insurance company to replace the LVP we had. The Berkshire sale had already started, so as you can imagine, the place was a zoo. We couldn't even find parking, so Kurtis dropped me off at the door, I ran in, talked to a rep, and narrowed it down to two samples in under five minutes. It's amazing how much more decisive I can be when I knew I needed something in-stock (challenging!), was given a very specific budget, and also knowing I won't personally be living there.  This first one is over budget, but my favorite (it's from Shaw). We're hoping our contractor's rate gets the price within budget!
If not, we'll likely be going with this option (also Shaw). It's a bit darker and more gray than I would typically lean towards, but it's under budget and actually a good color option for a rental.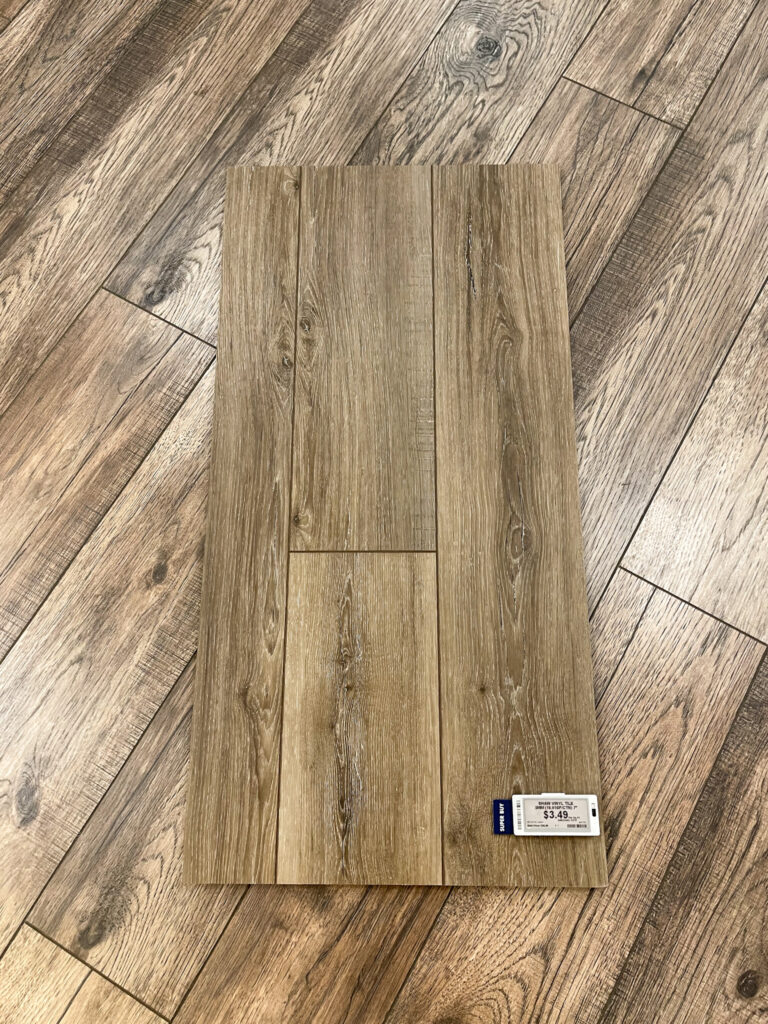 Afterwards, we celebrated the birthday boy's weekend with a trip to Scriptown and an order of Noli's pizza! Kurtis was in heaven!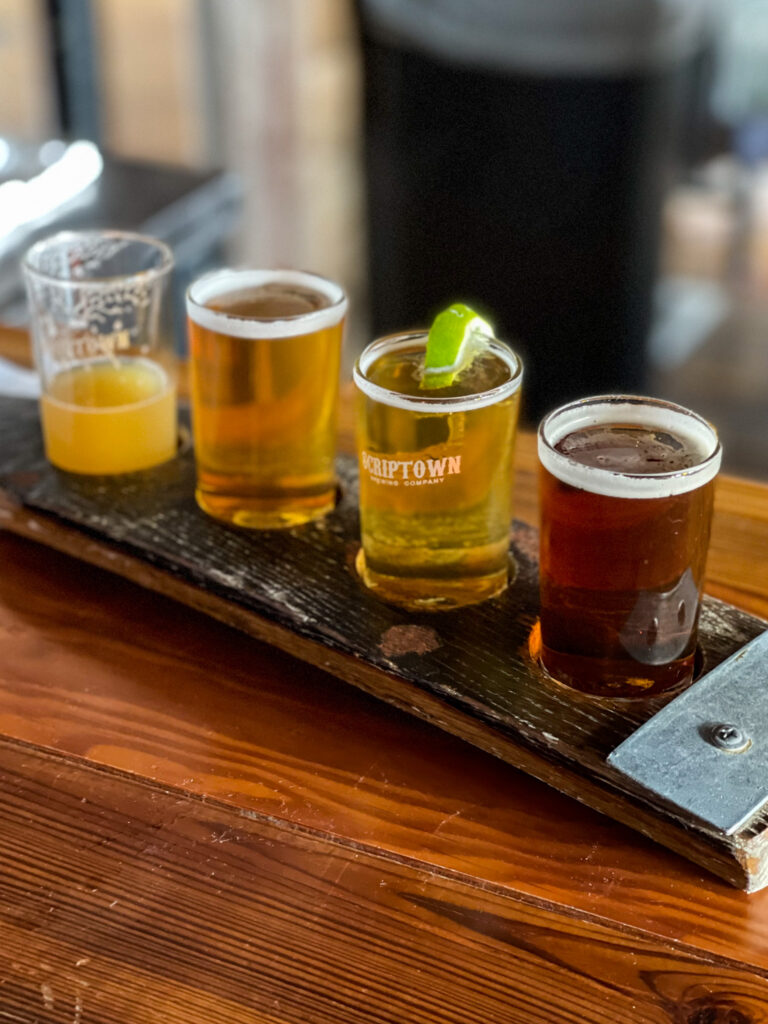 It's Kurtis' 45th birthday today! He took the day off, and we'll likely spend most of the prepping for photos and the listing this week. But, we're hoping we can maybe run out for dinner tonight once we get everything mostly wrapped up. It's going to be a crazy week, but we're excited and also ready to have some clarity on when we'll be moving!
We have cleaners coming tomorrow, the photographer Wednesday, and then showings start Friday. We're planning to head to a hotel for the weekend starting on Thursday night, and bringing the cats along with us. Of course it's the Berkshire Hathaway meeting (which usually brings 40k people to town) so we're not staying super close to home. But I think ultimately it will be much less stressful to not have to prep our house every morning and then get the cats out for hours on end during showings. We're hoping if at all possible, we can have an offer locked in within the first two weeks. But, if my posting is a little less structured over the next week or two, you know what I'll be doing 😉
Let the fun begin!
Recent Buys & Sales
Following are some sale from the weekend that have carried over and are still going strong!
I hope you all have a great week!
If you would like to follow along on more of my home decor, DIY, lifestyle, travel and other posts, I'd love to have you follow me on any of the below channels: