I hope you all had a fun Valentine's Day and long weekend! It was a crazy week with the temps the coldest they've been in a long time, but then rounded out with some warmer temps towards the end of the week. Which is good news because I was threatening to leave the state permanently prior to that 😉 Here's what we were up to this week!
This post contains affiliate links for your shopping convenience. Click here to read my full disclosure policy.
Home Projects & Updates
Although I talk about this in the sale section below, this is BY FAR the lowest I've ever seen our faux fiddle leaf fig trees on sale for, so I wanted to bring them to your attention before we get into other updates. This is now $120 OFF THE LARGE SIZE for a one-day sale!! The most I've ever seen is $60 off! We have both sizes and you can see them in real-life and how to make them look real if you're interested! I'm tempted to order another one at this price! Also – be sure to use code WEEKEND on the smaller tree to get free shipping too!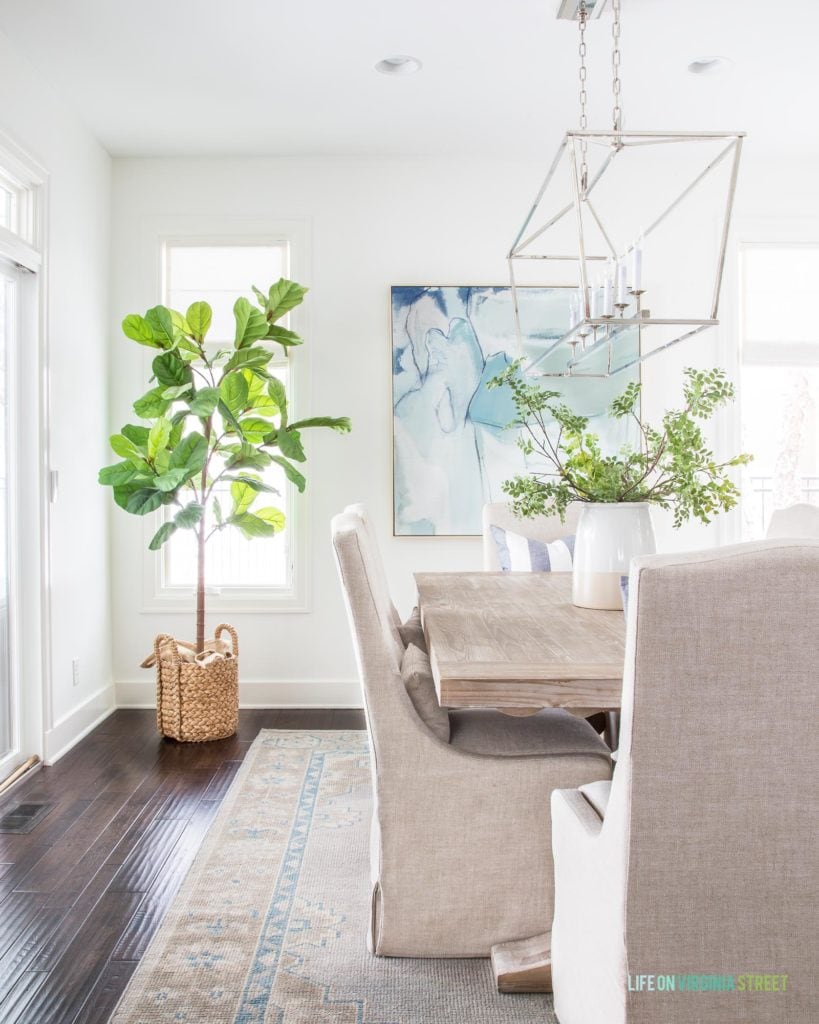 DINING ROOM SOURCES: Faux Fig Tree | Basket (size: Large Tote) | Linen Dining Chairs | Reclaimed Wood Dining Table | Rug | Chandelier | Abstract Art | Hutch | Vase | Faux Greenery Stems
I've still been working on a few spring updates around our home. I moved the paisley lumbar pillow from my Wednesday Watch List a few weeks ago up to our master bedroom and already, it added the best vibe to the space! So happy with it (and the size) for the price! Side note: our wood bead chandelier is also part of the one-day sale and is now $210 off!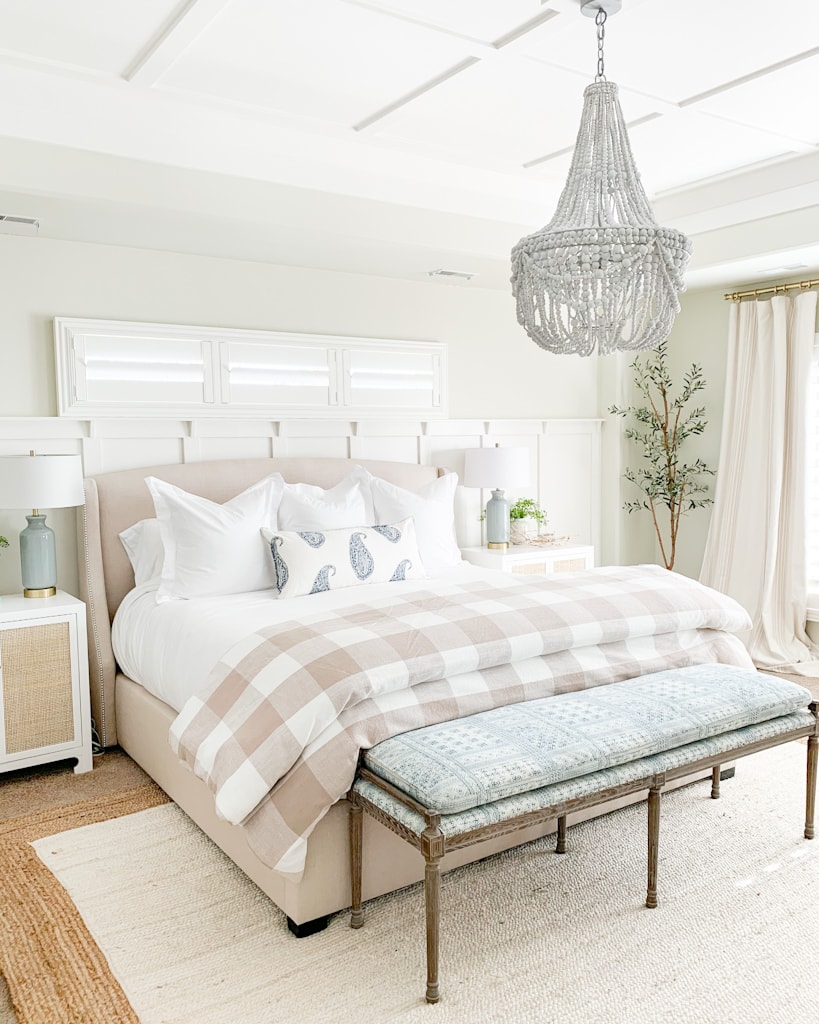 MASTER BEDROOM SOURCES: Paisley Lumbar Pillow | Similar Bed | Wood Bead Chandelier | Bench | Buffalo Check Bedding & Pillows | Striped Curtains | Gold Curtain Rod | Faux Olive Tree | Cane Nightstands | USB Ceramic Lamps | Rug | Similar Manzanita Branch | Similar Faux Maidenhair Fern Stems
I need to photograph our house for our spring home tour and I'd love to do that before we leave town this week! Fingers crossed!
Last week, we had a plumber come out to bid our guest bathroom and the pricing felt fair and about what we expected. I'm still waiting to get an appointment with the tile guy so once we have that bid, I'm hoping we can start getting things lined up on the calendar!
Top Sellers Of The Week
Following are the top sellers across all of my channels for the past week (links are provided under the image)! If you missed it, I did an Instagram Stories try-on with this dress (and several others)! I saved it in my Instagram Stories highlights if you click on my profile and then the round circle that says "Resort Wear". It will start playing in there!
Around Town And For Fun
Wednesday night, in lieu of confirmation class, we do a service event once each year with the kids. We make dry packed meals for Omaha Against Hunger (formerly Kids Against Hunger) and it's always a lot of fun! Most flattering picture you'll see on the internet all week! 😉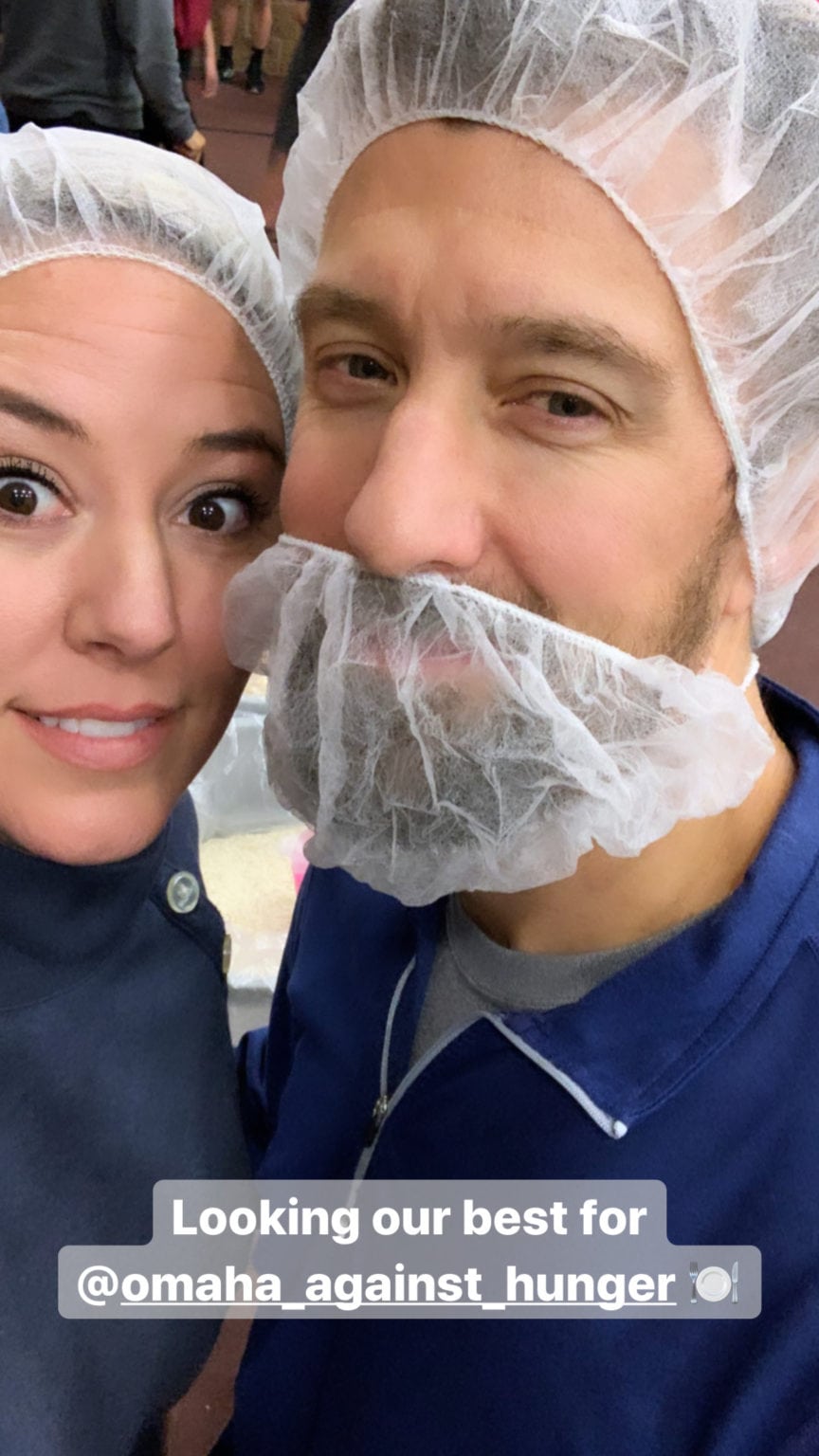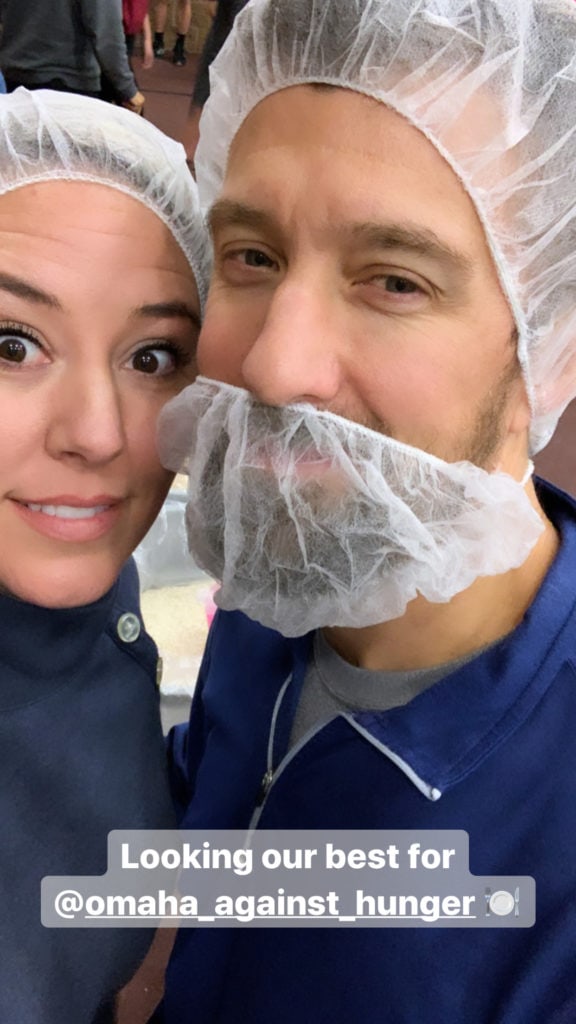 Our office has been a bit of a mess lately while we're working on things. I've had to move the two poufs over to the corner by the tree, stacked on top of one another. The funny thing is Henley still loves sleeping on them. Stacked with a tree on top of her, and all! We're thinking she feels protected there or something because otherwise it's just weird 😉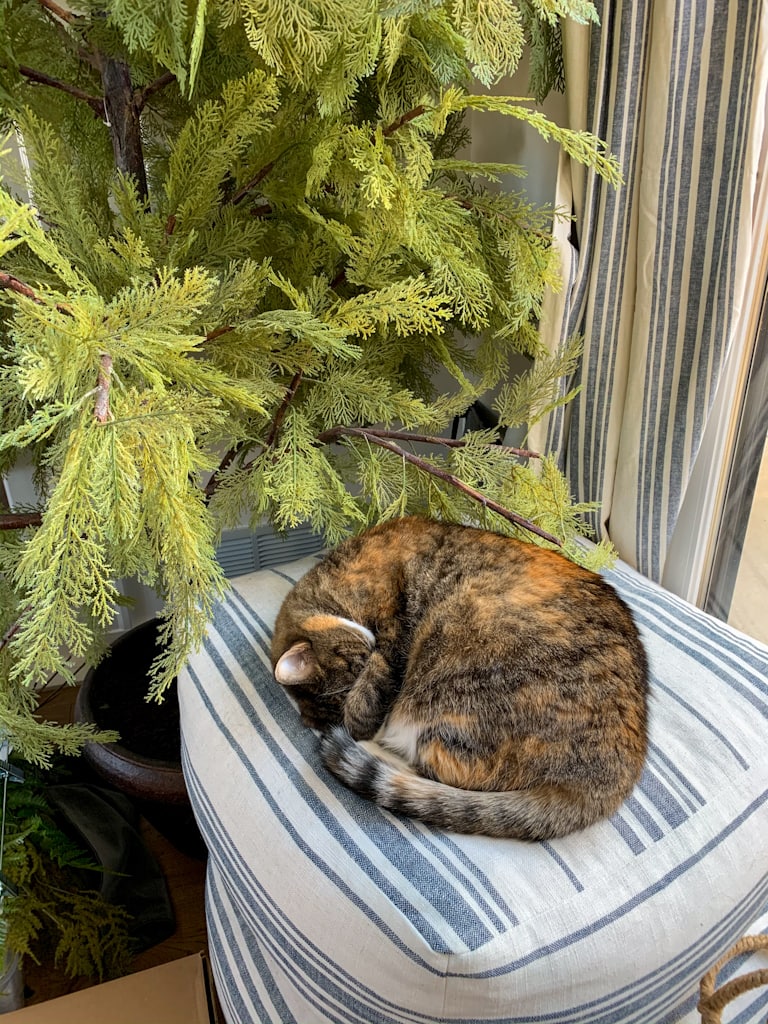 Thursday was completely nuts. From the inside, it looked bright and sunny and spring-like! But, when I took this photo, the actual temp was -4 degrees and with the windchill it was -26 outside. WHAT?!?! This is about that moment when I was ready to pack my bags and leave the state permanently!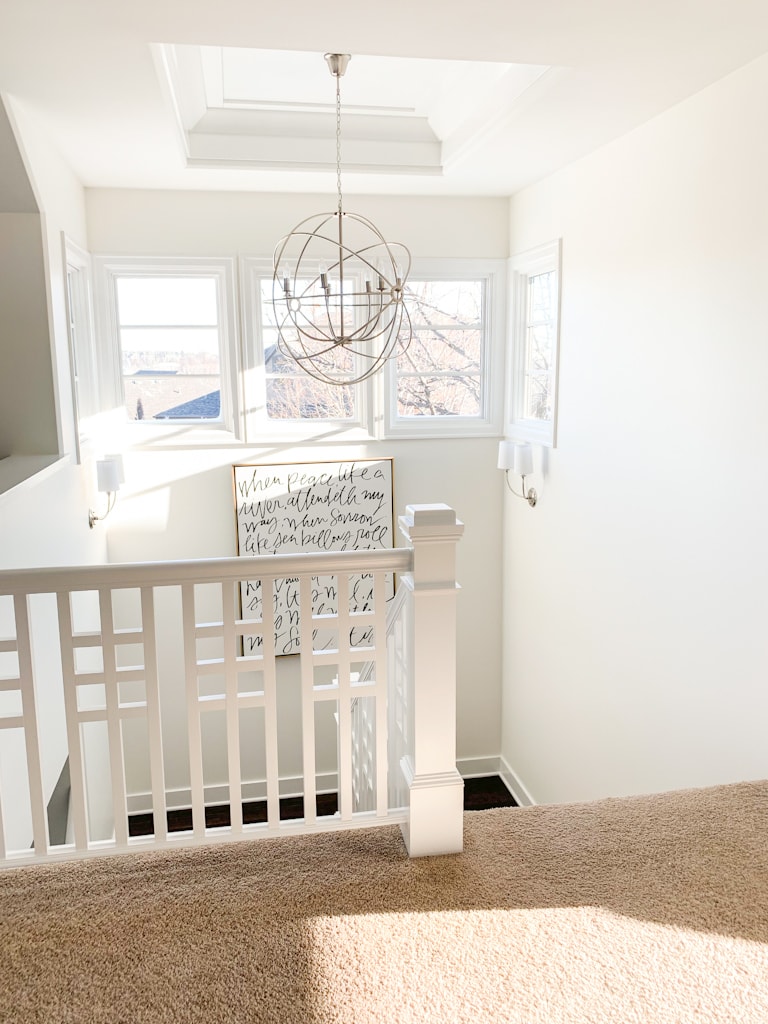 That night we had dinner with the BFFs. Z had learned how to sled earlier in the week, and since it was way too cold to go outside and sled, Uncle Kurtis made it happen for her inside. It was hilarious hearing her scream and giggle at the same time.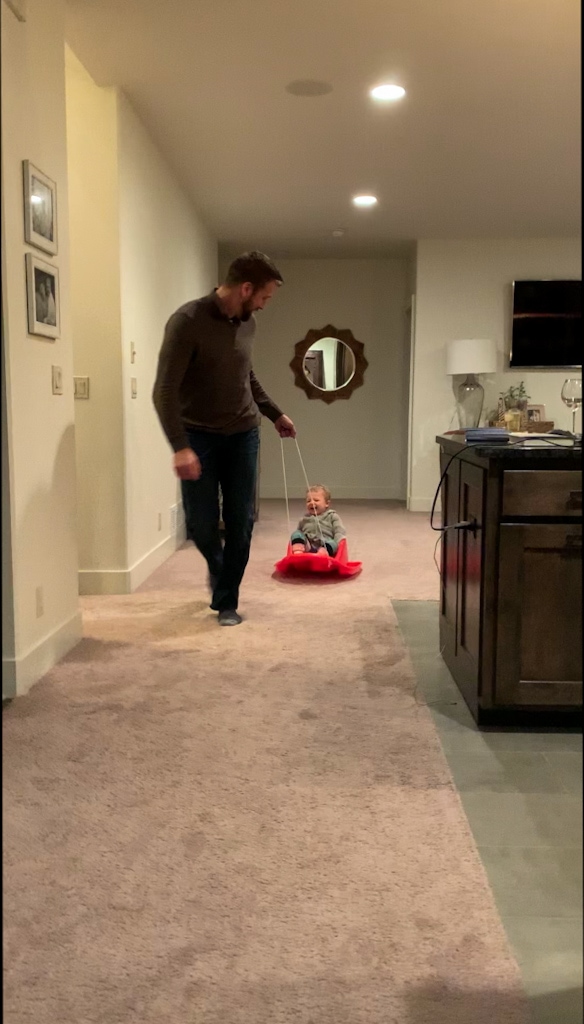 Friday was Valentine's Day and a busy one! Hawkeye had a vet appointment to have his stones checked. They haven't broken apart on their own with the diet change, so he's likely going to have to have surgery once we get back from Kurtis' trip. Poor little buddy. The good news is they don't seem to be bothering him or affecting his bathroom habits, so we're hoping he can remain comfortable until we get back.
I had a business lunch that day with my sweet friend Mandy before picking Hawkeye back up from the vet. I shared my cute pink ruffle top on Instagram Stories again on Friday for Valentine's Day. It always comes across a bit more fluorescent in photos than it is in real life (but it is still very bright)! I paired it with these leather backed earrings (down to only $18 today with the extra 60% off!). Such a fun combo for spring. I also got a ton of questions on lip color this past week. I am always wearing this lip liner (in Pillowtalk) and then either pairing it with this lip gloss (in Orgasm) or this lip gloss (All Things Magical). I'm wearing the latter in the pic below!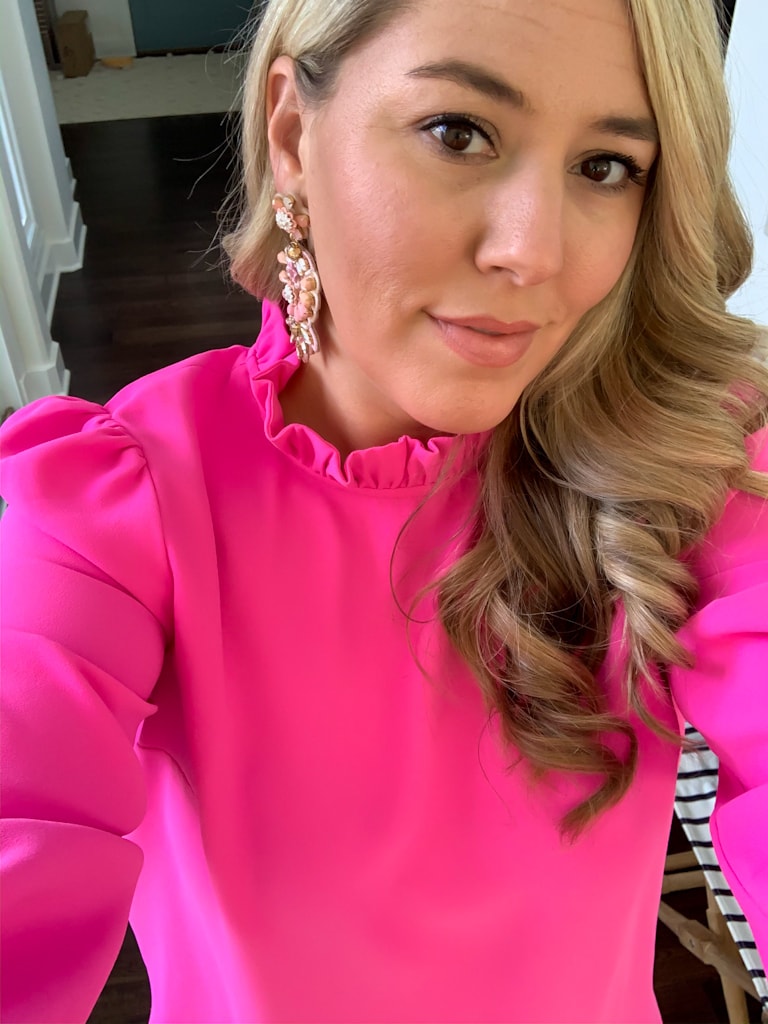 Sunday we did something we hadn't done in ages! We decided to see the second Jumanji while it was still in theaters. It was good but not great (definitely not nearly as good as the first). We then did a little shopping for Kurtis for shorts for his trip, followed by lunch and drinks at Local. It was a fun afternoon and it felt hot with 50 degree temps, even with the wind blowing!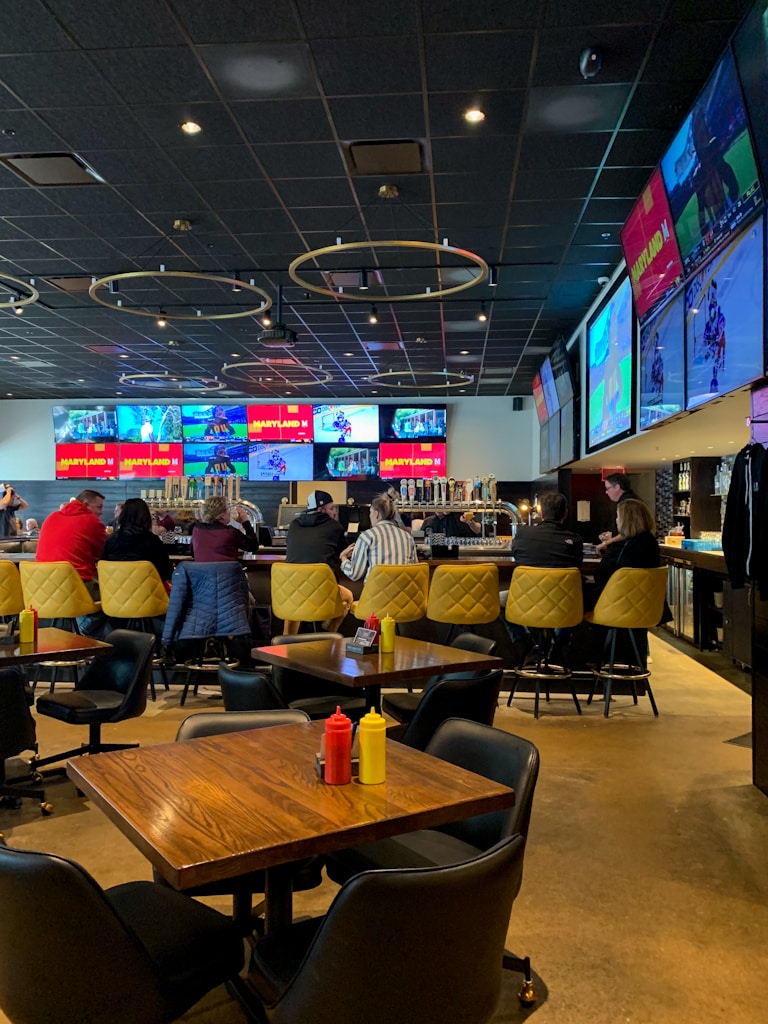 We have a busy week ahead, as travel weeks tend to be. We're headed to Nevis and since we're going a day ahead of many of the other attendees, I'm hoping to get some photos and work on a trip guide to share with you guys! Speaking of trip guides – I know I still owe you all the details on Kauai (and many of you are leaving there soon for spring break). I worked on it for several hours over the weekend and hope to have it up for you this week!
I pulled all my potential outfit idea out onto this rack to help me try and be a better packer. Once I get everything narrowed down, I'll plan to post about what I'm officially packing for the trip! Here's a peek at the option. It's from a screenshot of a video I did on Instagram Stories so the quality isn't great, but you can definitely see there is a lot of color involved! We have assigned dinners nearly every night of the trip, so I'm planning on mostly easy and cute sundresses!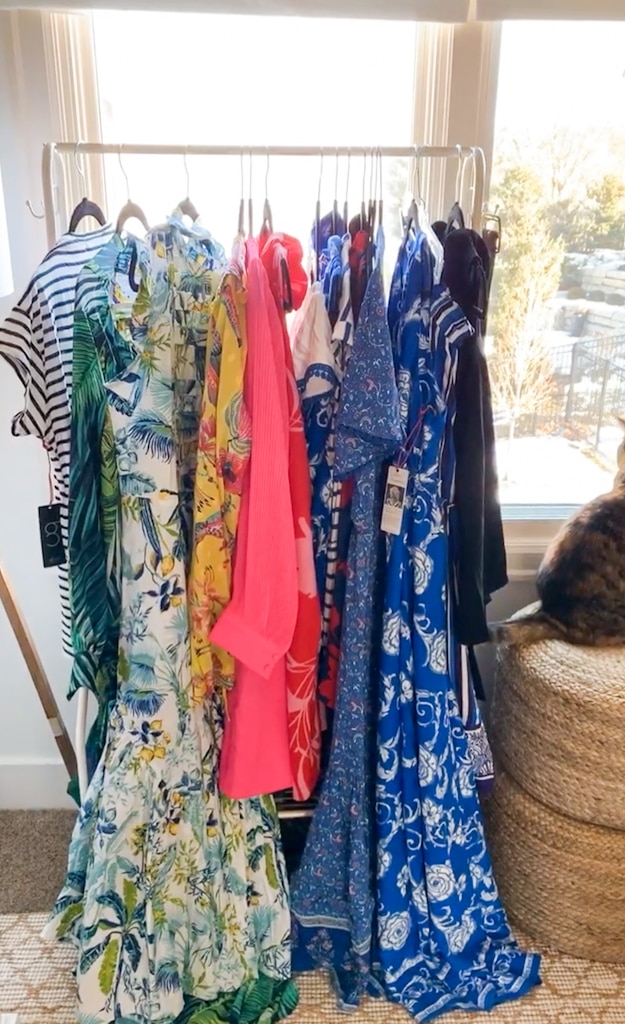 I have a lot to wrap up this week before we leave town (including a trip to the DMV – yay me!). But I'm already excited to know that once we get back in town, March is only a few days away and I can officially start pretending summer is near!
Recent Buys & Sales
Following are the sales that have carried over from the weekend. Some have actually improved since today is the actual holiday! You can see my top picks here.
I hope you all have a great week!
If you would like to follow along on more of my home decor, DIY, lifestyle, travel and other posts, I'd love to have you follow me on any of the following:
Pinterest | Instagram | Facebook | Twitter 
disclosure: some affiliate links used