Your home doesn't need a courtyard to take advantage of all of these outdoor courtyard ideas! This post includes beautiful inspiration that could be used in most outdoor spaces!
Today I had planned to share some Amazon Prime deals, along with sales at other stores. And I ended up getting bored in my search. Especially after seeing so many other posts on the topics. If that's what you came for today I updated a few more favorites at the very end of this post and will continue to share on my Facebook page. So, today I'm sharing a post that didn't even really exist until last night when I decided to go old-school and share some inspiration and ideas for one of our favorite spaces "in" our home. Our courtyard!
To be honest, we're years (and years) away from this project coming to fruition. If it ever even does 😉 But, as I've been on Pinterest and Instagram recently, I've seen a lot of great inspiration that I've earmarked and loved lately. The reality is, you don't need a courtyard in your outdoor space to implement some of these ideas. They work just as well for patios, porches, and other outdoor spaces.
Our courtyard was one of the features that immediately sold us on our home. It's such a unique design feature and we love that it's one of the first things you see when you walk into our home! As much as we love the space itself, down the road we'd love to improve it even further!
So, today I'm sharing outdoor courtyard ideas that can inspire all of your outdoor plans! We're also going to pretend we live in a world with no budgets 😉
This post contains affiliate links for your shopping convenience. Click here to read my full disclosure policy.
The Current State of Our Courtyard
I'm not entirely sure our courtyard is truly a courtyard. But that's what we call it and we love that three rooms on our main floor wrap around the serene space. I recently shared our summer courtyard refresh and we love the customized space so much more now that's it's lighter and brighter and more our style. Here's the view looking into our entryway hallway.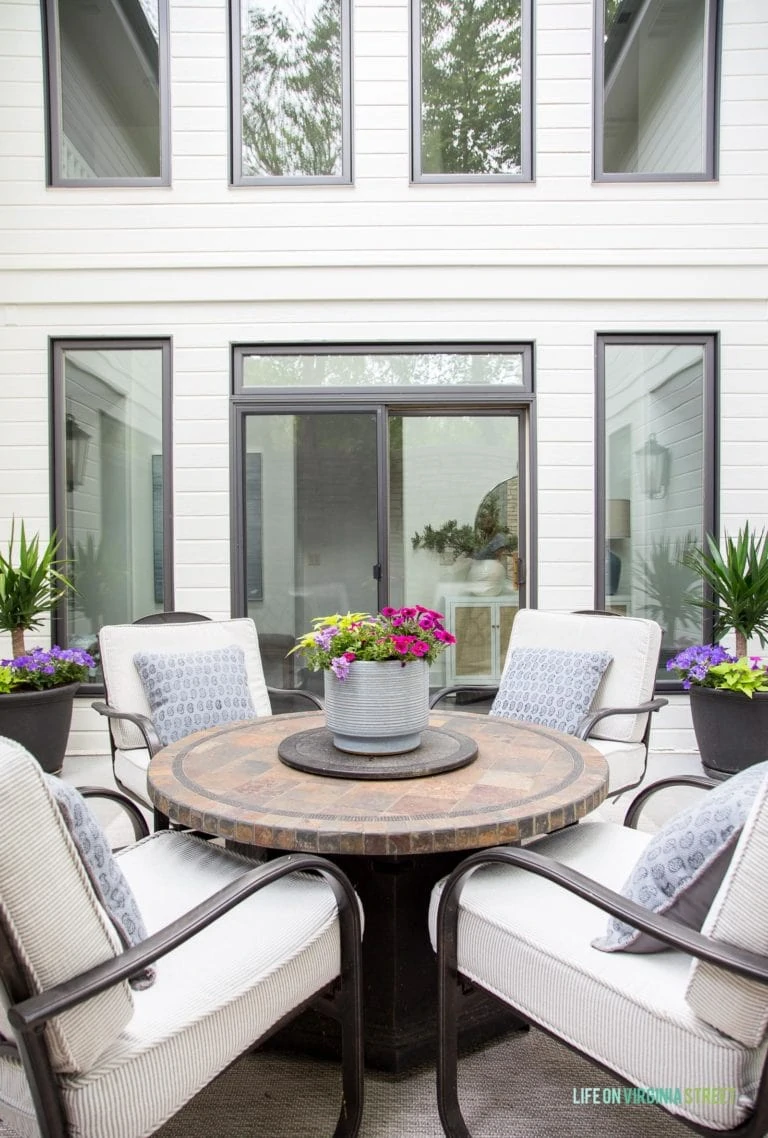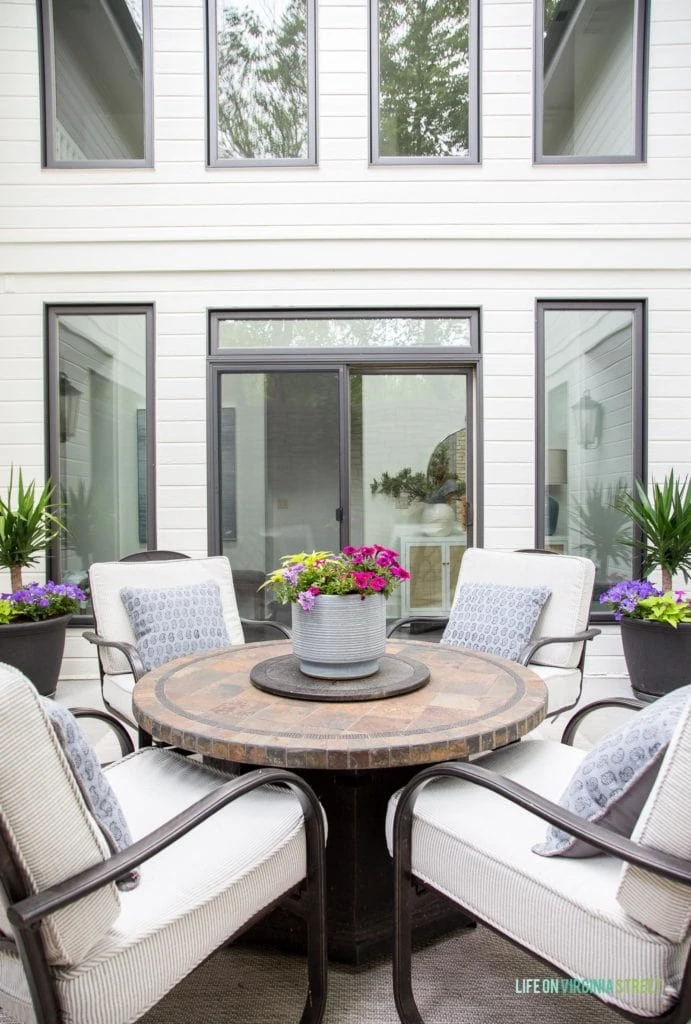 And here's the side that looks onto our office. The wall is an 8′ or so heavy plastic (vinyl?) fence. It's not a huge space. Maybe 15'x15′? But it's perfect for our firepit and conversation set. If we make changes down the road, we'd likely change up the furniture in here and move the firepit out to the back of the house.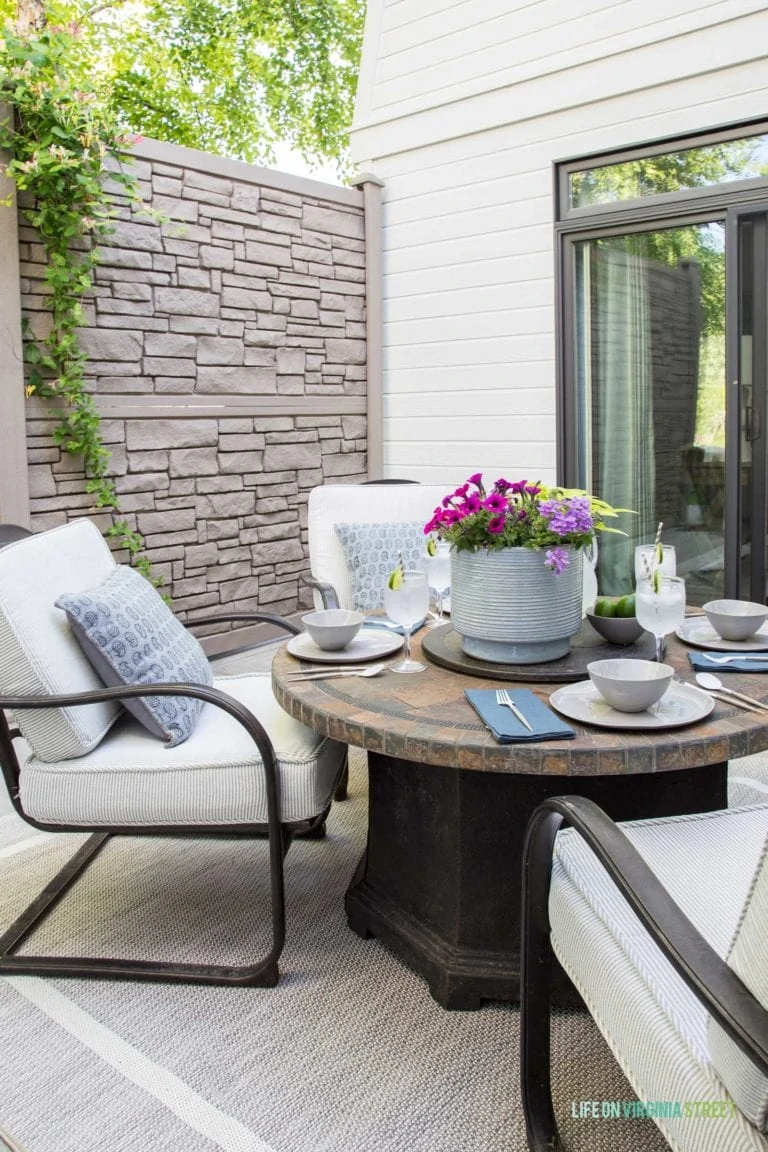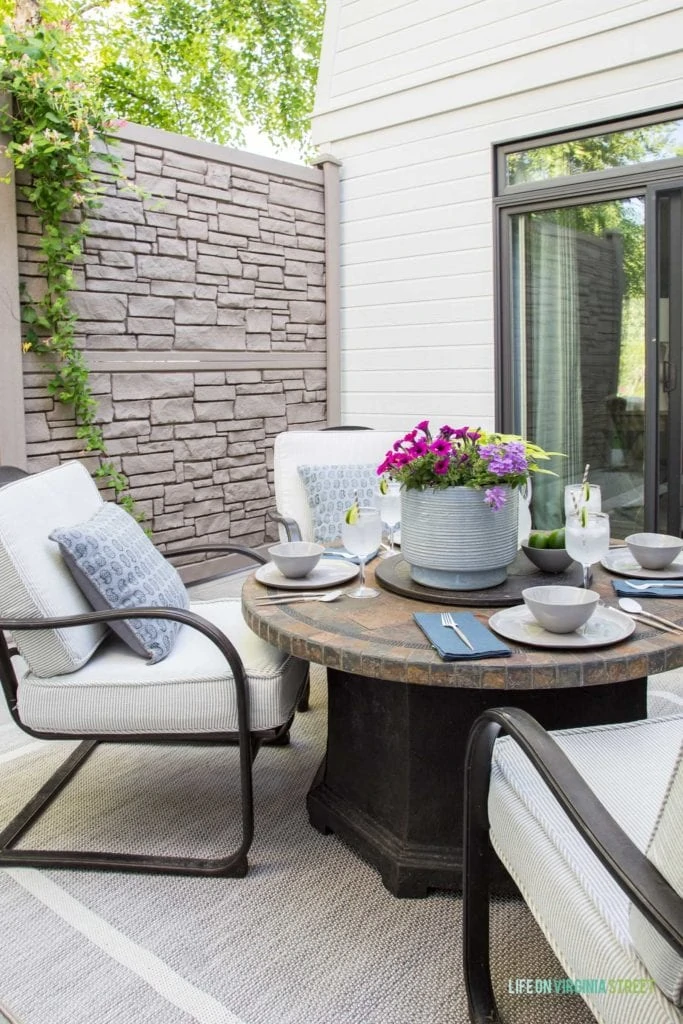 Here's the aerial view so you can see the courtyard layout a bit better. The top sliders go to our office, the right sliders go to our entryway hallway, and the windows at the bottom are those in our dining room (the side with the large hutch). On that bottom side on the left, there's also about a three foot opening that steps down into our side yard on the side of our covered patio.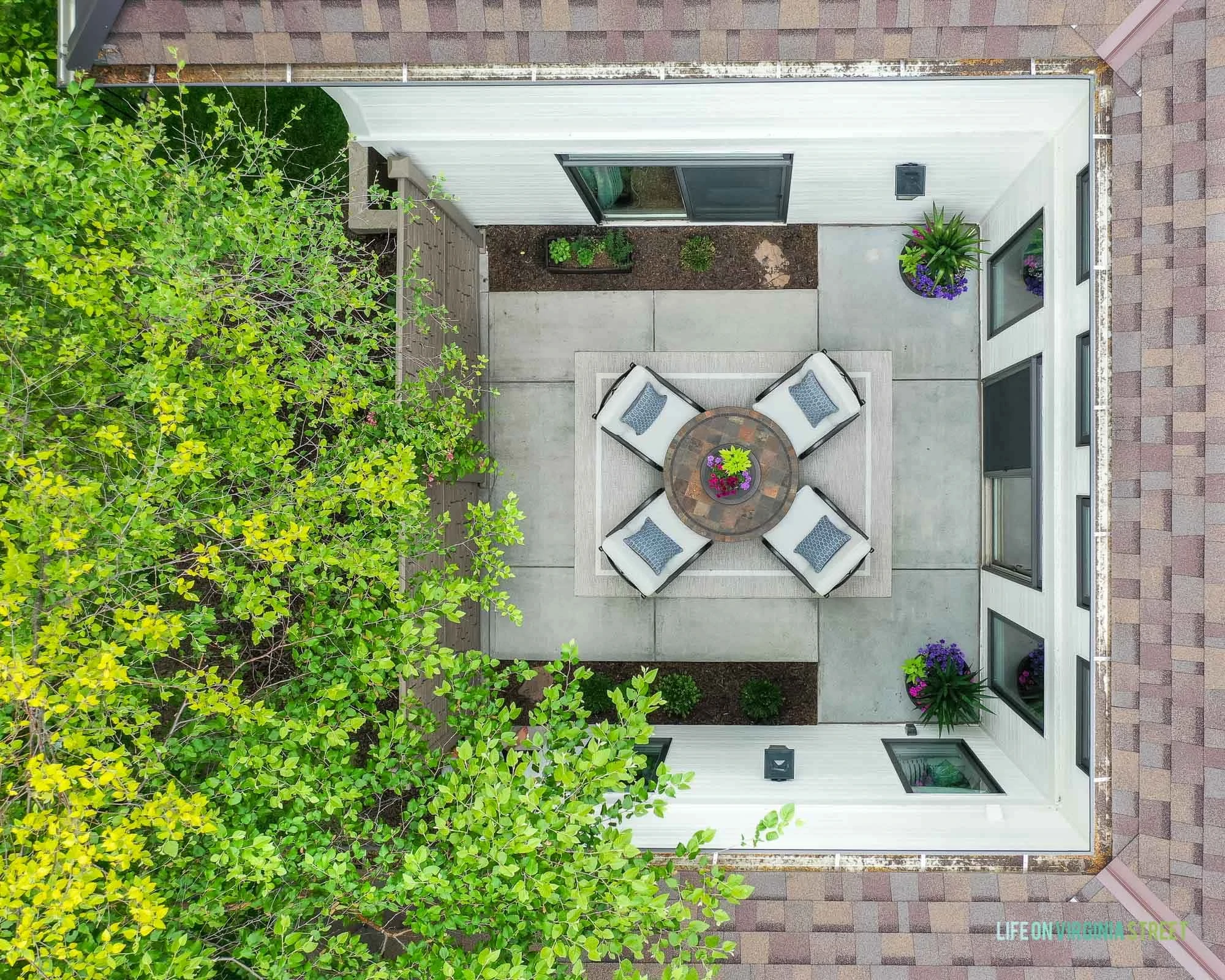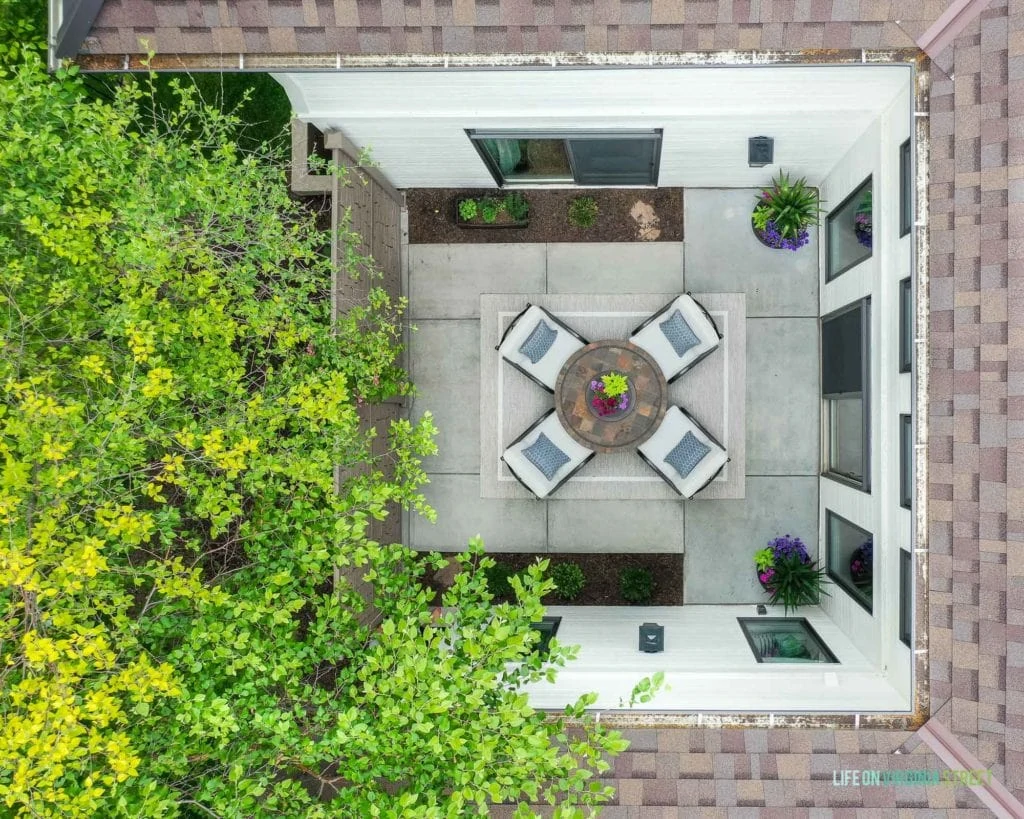 What you may not see in the photos from the refresh is, now that our home is eleven years old, the concrete is starting to heave and the wall is starting to get loose and uneven. It's nothing pressing, but we do also have concerns that water could eventually get in our basement with how un-level the concrete is becoming. we're talking 1-1.5″ heaves in certain areas. So, it's always fun to dream about how we could change this space down the road as things need to be replaced.
Outdoor Courtyard Ideas
If I'm dreaming super big, I have plans for the courtyard that would totally change the overall look. Following is my wish list for some day out in the distance. I'm sure it will end up changing over time!
Take down the vinyl "rock" wall, and replace it with something more permanent with a built-in fireplace.
Install pavers or brick for the flooring, since the concrete is clearly not working well here.
Possibly add a pergola for some shade?
We know we're not too many years out from needing new windows on our home, so I'd like to get a bit more creative with ours (and the sliding doors) in this space!
Following are some gorgeous outdoor courtyard ideas that make my dreams grow even larger!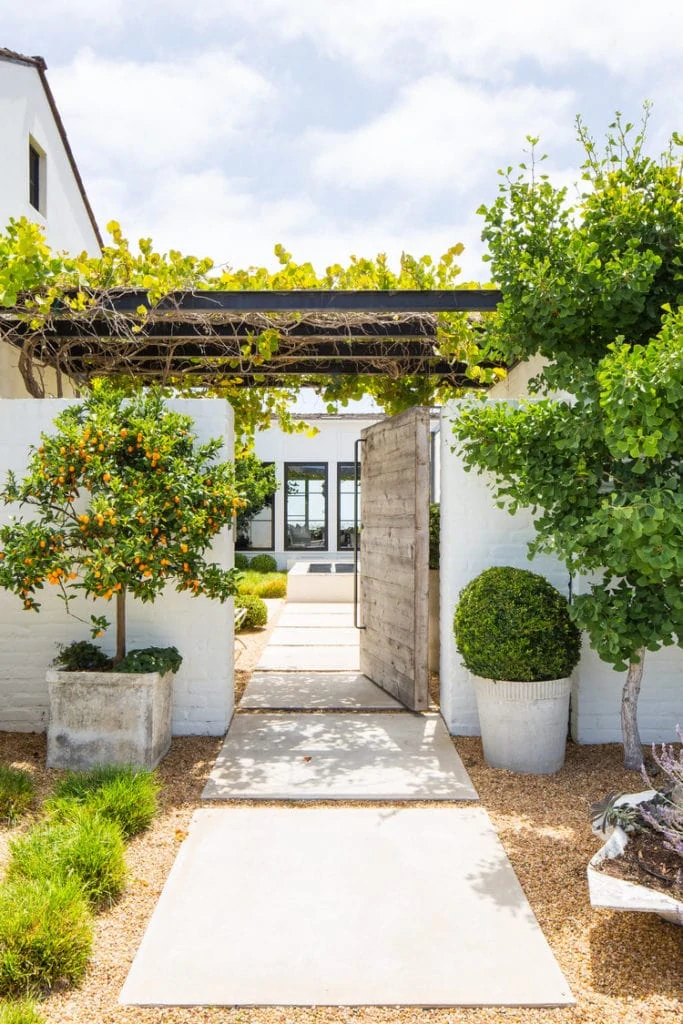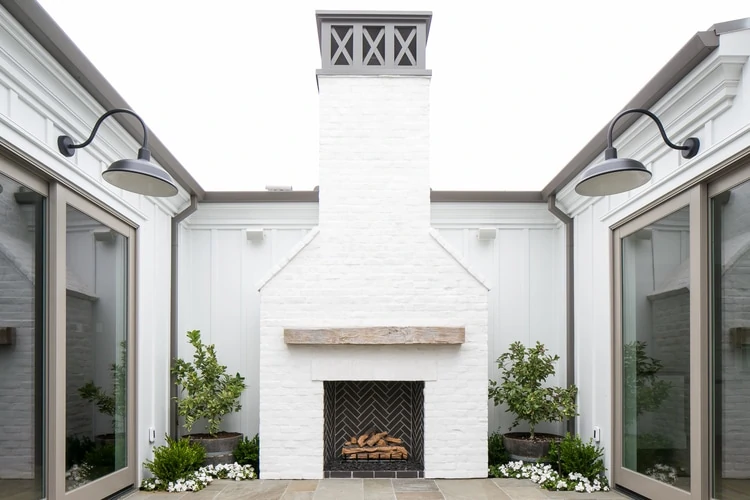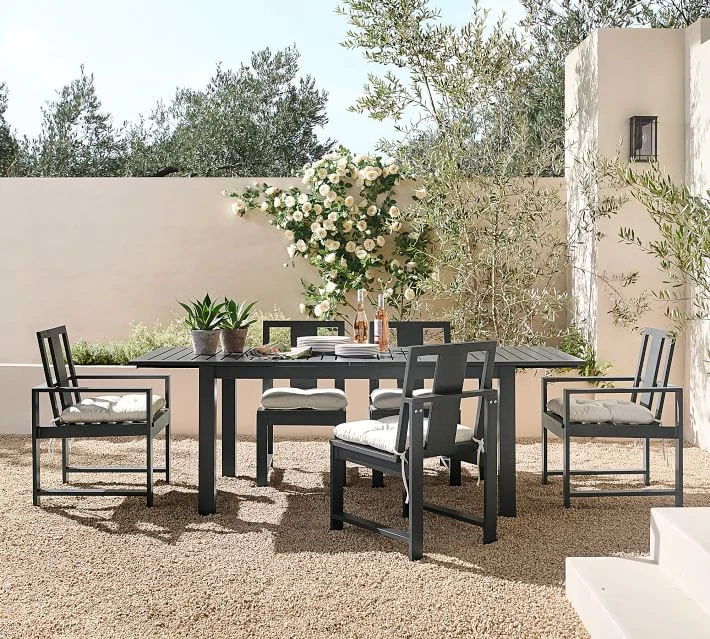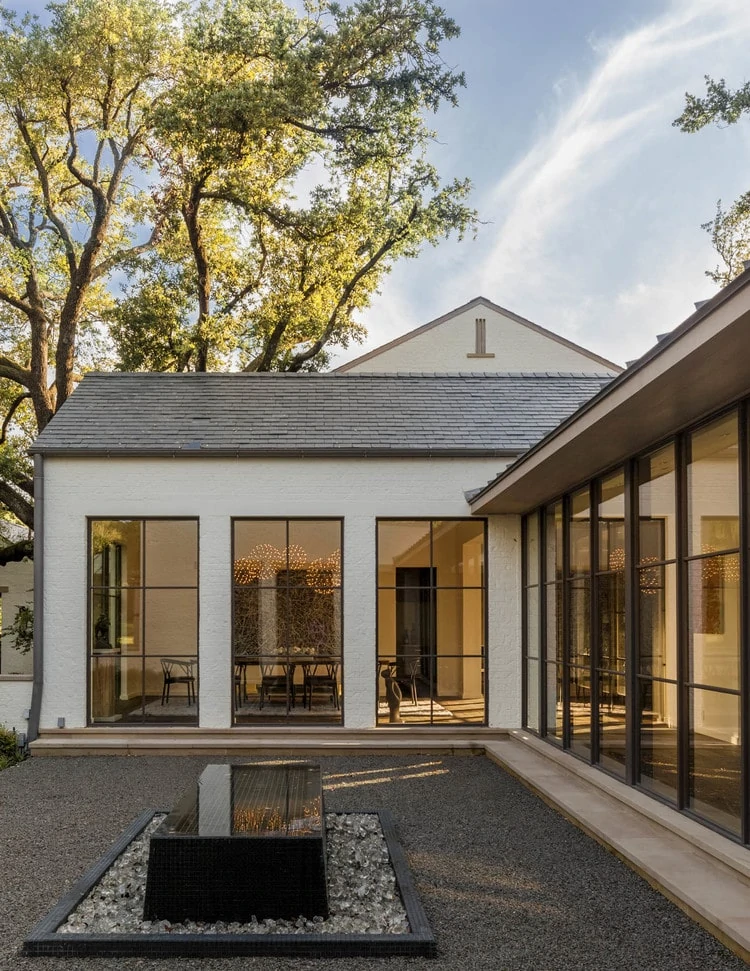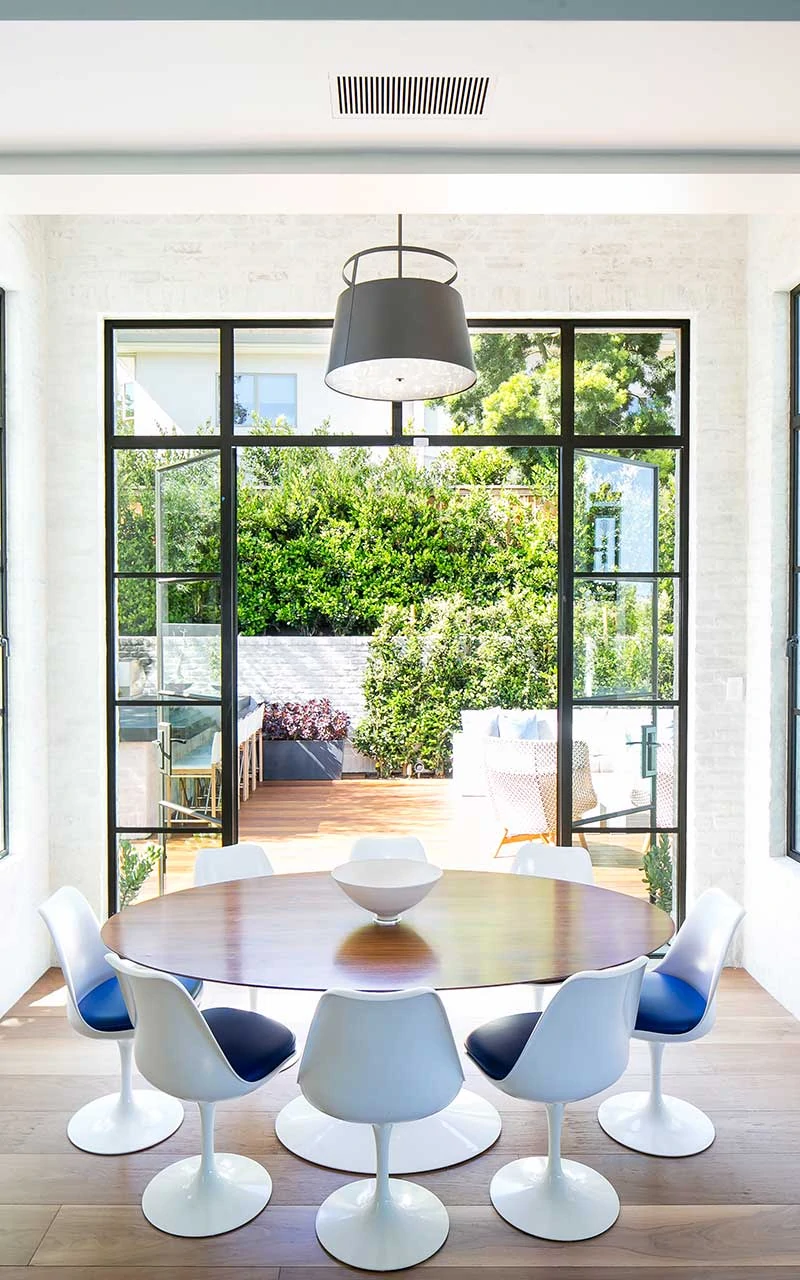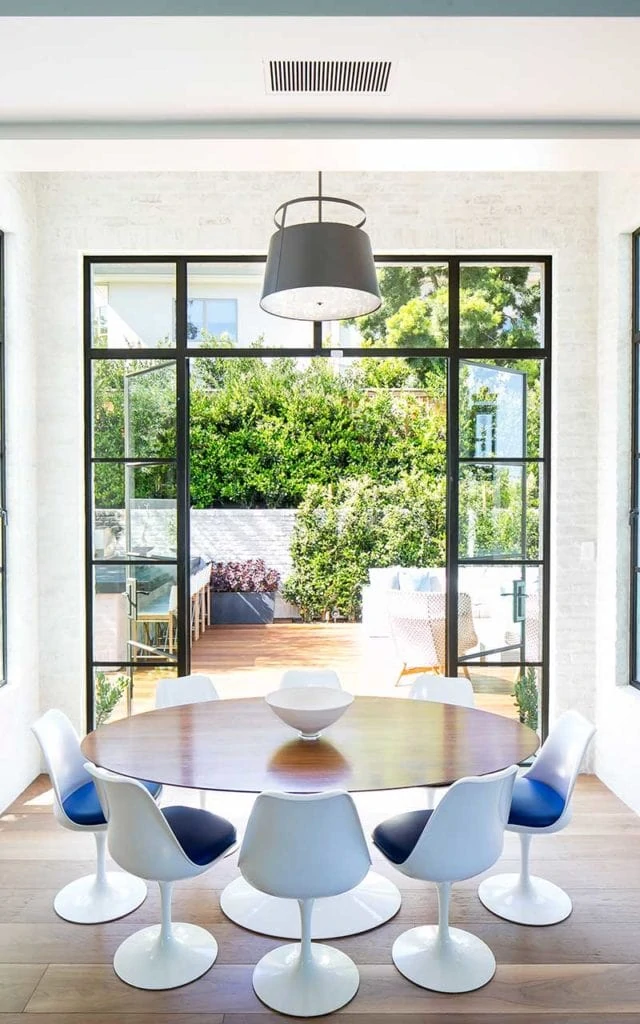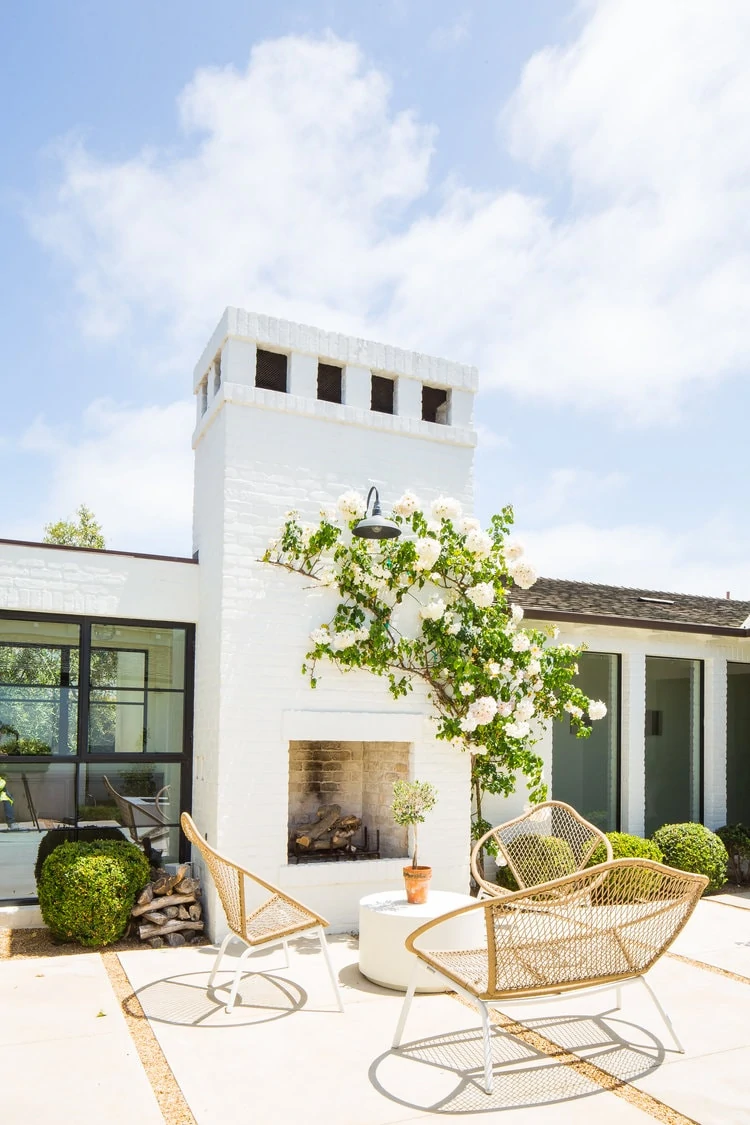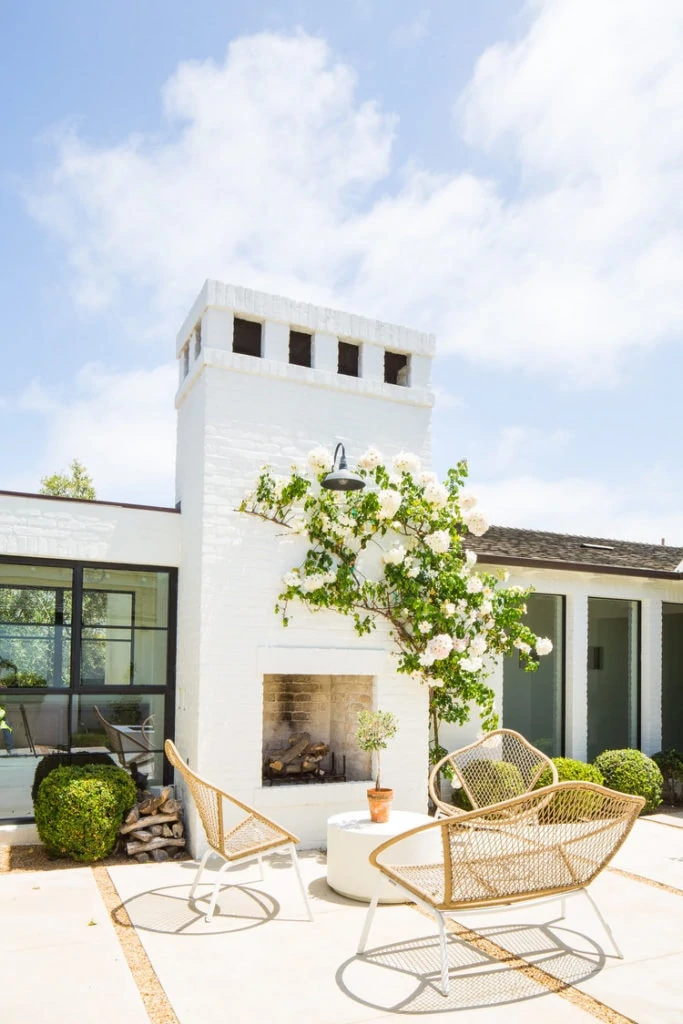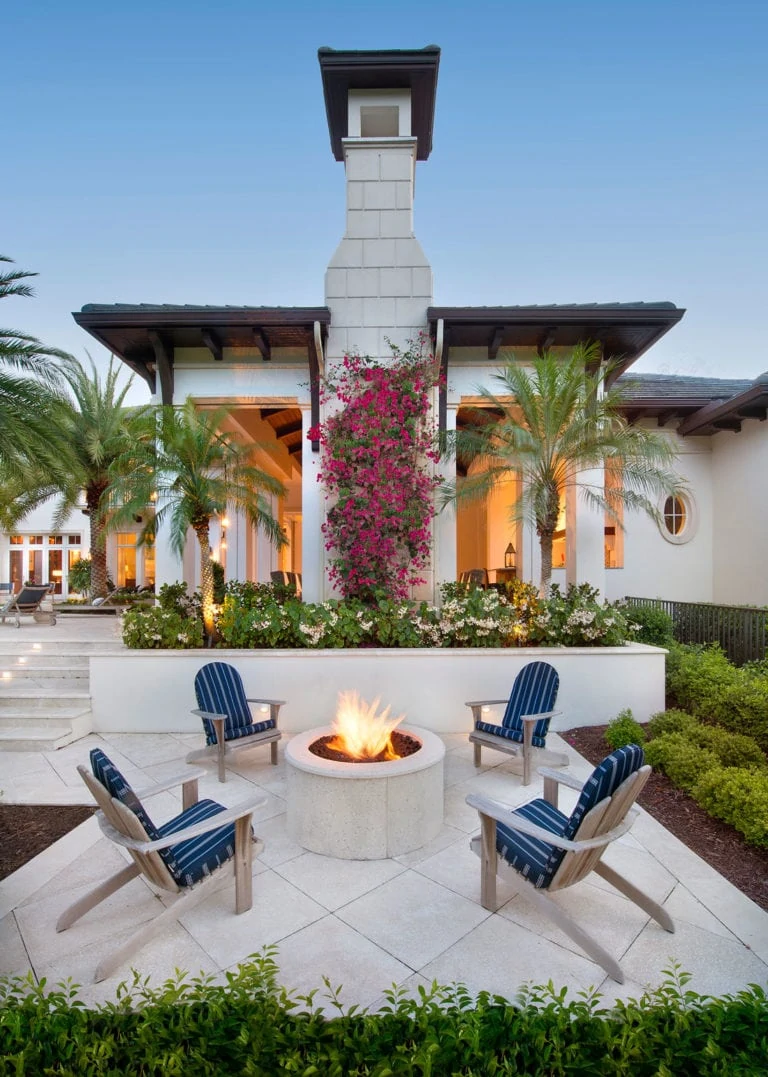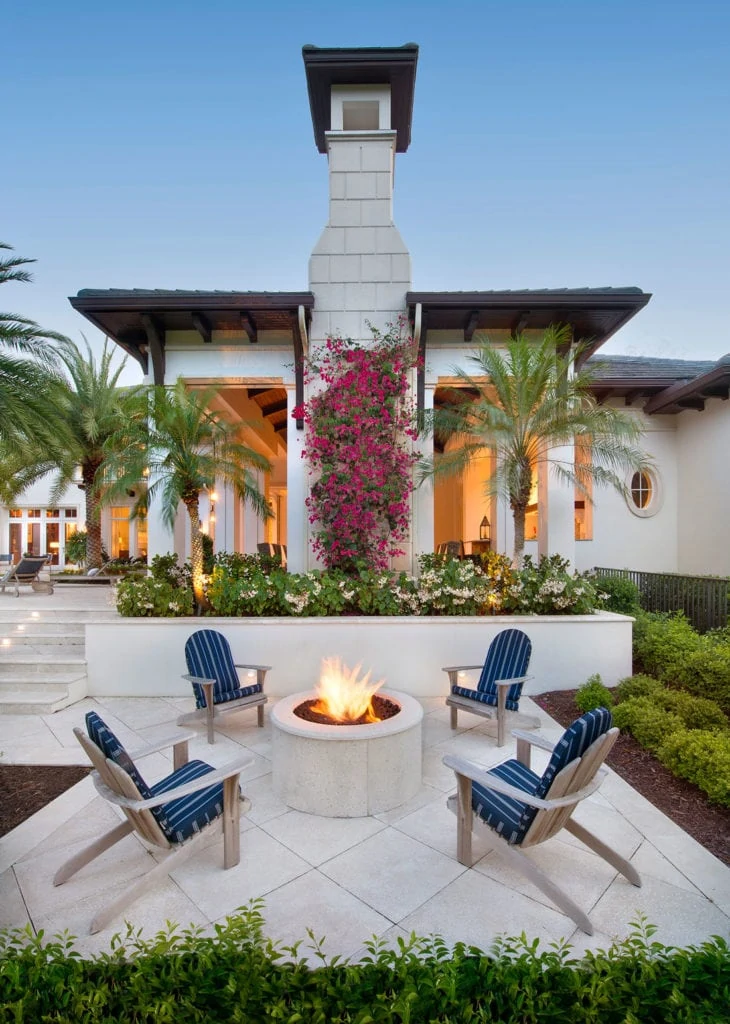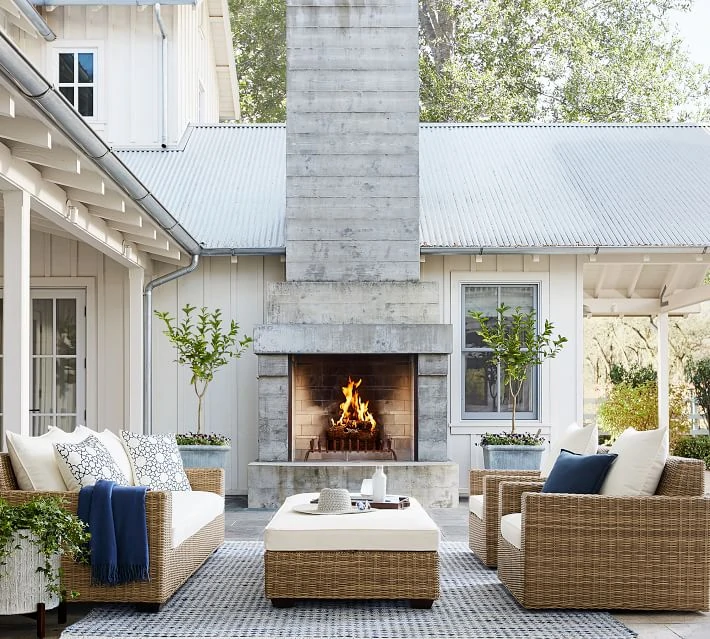 Additional Outdoor Inspiration
Looking for even more outdoor inspiration? Be sure to check out the following post. Click any of the titles below to read the full article!
If you would like to follow along on more of my home decor, DIY, lifestyle, travel and other posts, I'd love to have you follow me on any of the following:
Pinterest | Instagram | Facebook | Twitter 
disclosure: some affiliate links used