Happy Monday! It's one of the biggest shopping days of the year (all the details at the end of this post)! I'm also realizing just how far into summer we really are, so I'm digging out all the recipes, activities, tasks, etc. that I wanted to try this year. I'm torn between wanting to finish and try them all or just relaxing and enjoying summer. 😉 Here's what we were up to this past week.
This post contains affiliate links for your shopping convenience. Click here to read my full disclosure policy.
Home Projects & Updates
I spent most of last week prepping for our summer home tour (finally!), so I didn't get many other projects completed.
Even though I know it's basically the worst time of year to do so, I planted more flowers and shrubs last week. Any time I go to Lanoha, the nursery by our house, I think I need 100 more plants. Which I definitely don't. I really loved this combo of the Summer Crush hydrangeas (the bright pink on the bottom) paired with the limelight topiary trees! We have a similar tree in our backyard that we planted four years ago and it's gotten rather large (and looks like it will be blooming like crazy this year). And those Summer Crush hydrangeas are the ones I've added over the past few weeks and I was so excited to see this combo in action! I love it!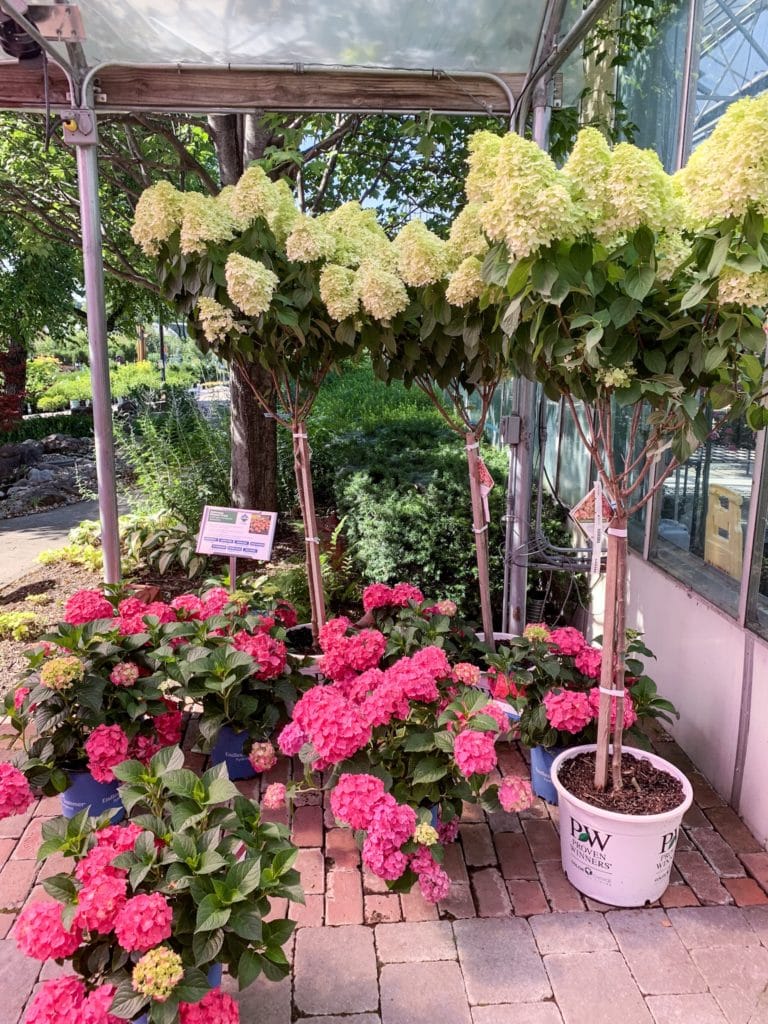 Those hydrangeas you see off to the left in the pic below (next to the house) have been making me so happy this year! I ended up buying two more of them (albeit much smaller versions) and can't wait to have more of these blooms in the yard next year! They're the Incrediball Hydrangeas that have huge white blooms fairly early in the season, and they do well in sun. I'm thinking of putting together a hydrangea guide soon with my favorites if that interests any of you with growing tips, close-up photos, etc. If it's not clear, I have a slight obsession with them 😉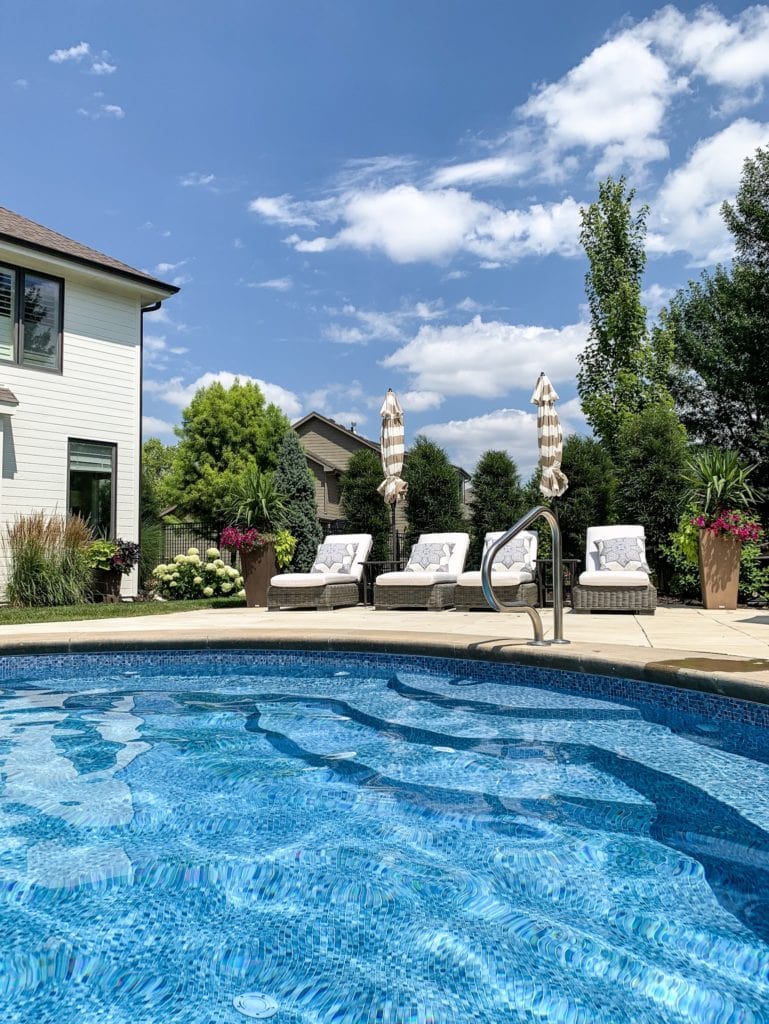 Chaise Lounge Chairs | Medallion Pillows | Planter | Umbrellas
Around Town & For Fun
Last week was crazy hot. On Thursday, Zoe and her nanny came up to swim for a few hours. She finally used her mini cabana and she instantly made it even 10x cuter! It comes in a navy blue options as well, but we went with the beige since it matches our umbrellas so well. A lot of the reviews say people buy them for their dogs too! Every one that sees it dies over just how cute it is in person (so tiny)!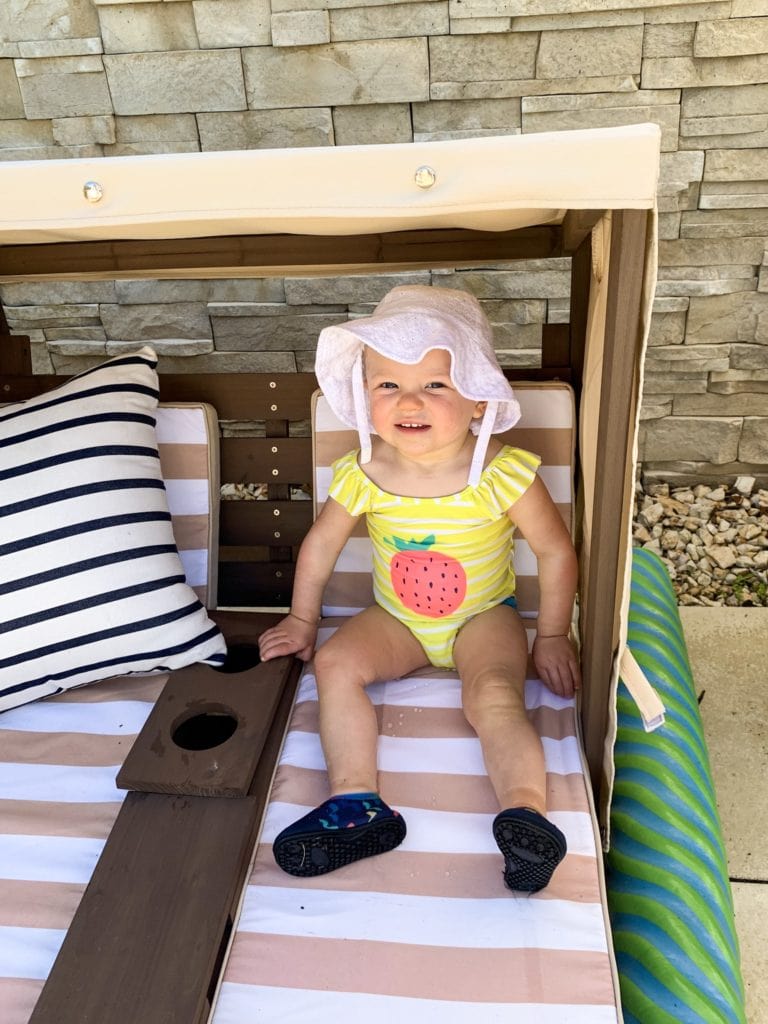 Zoe's developed a bit of obsession with the cats. She was scared the first time she saw them, but now, even in the pool, all she can focus on is if the cat's are looking out the back door. When she was over, Hawkeye wanted to come out and she just wanted to pet him and they'd sit and stare at each other. It was pretty hilarious!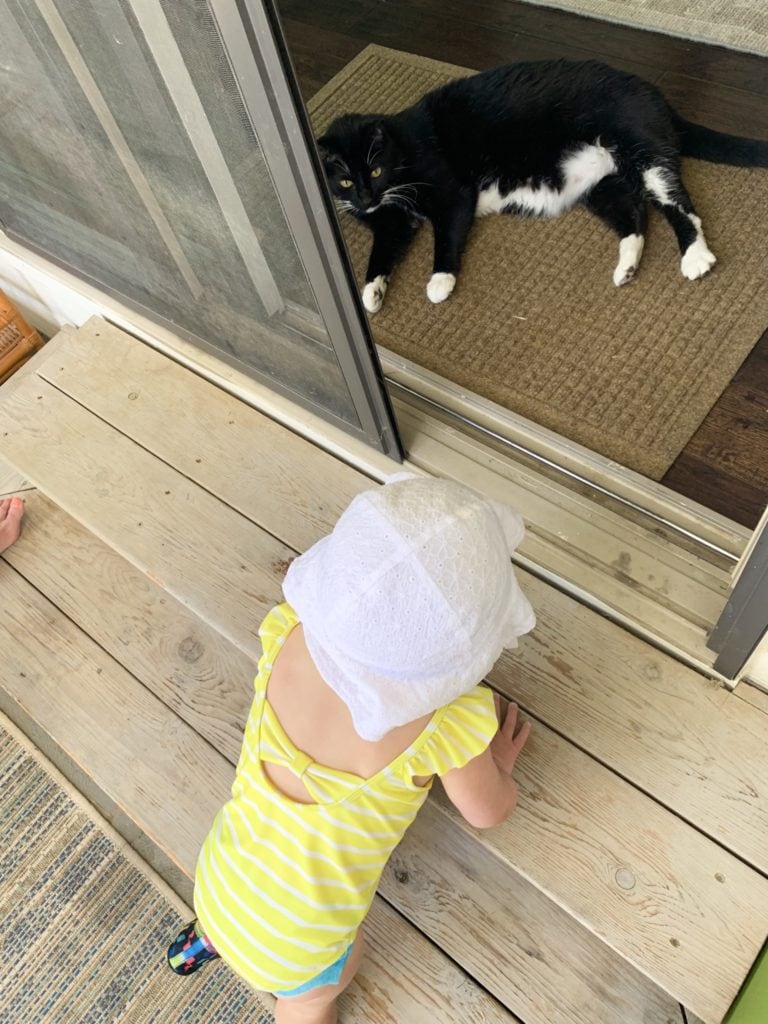 Friday afternoon we decided to hop in the pool. We had gotten in a bad habit of only using the pool on the weekends, but we've been trying to be better about hopping in during the week. Especially since early summer was such rough weather for us! My flower pots are starting to go crazy thanks to my all-time favorite fertilizer! You can also see that hydrangea tree I mentioned in the pic below. It's straight up from Kurtis' head and off to the left in front of those two tall oak trees. That Summer Crush hydrangea (bright pink) is also straight behind it along the fence). The tree is going to be amazing covered in blooms! Also, I just saw our navy blue conversation set (you can see the chair below) is 40% off today and the striped umbrellas we've had for four years are almost 50% off!!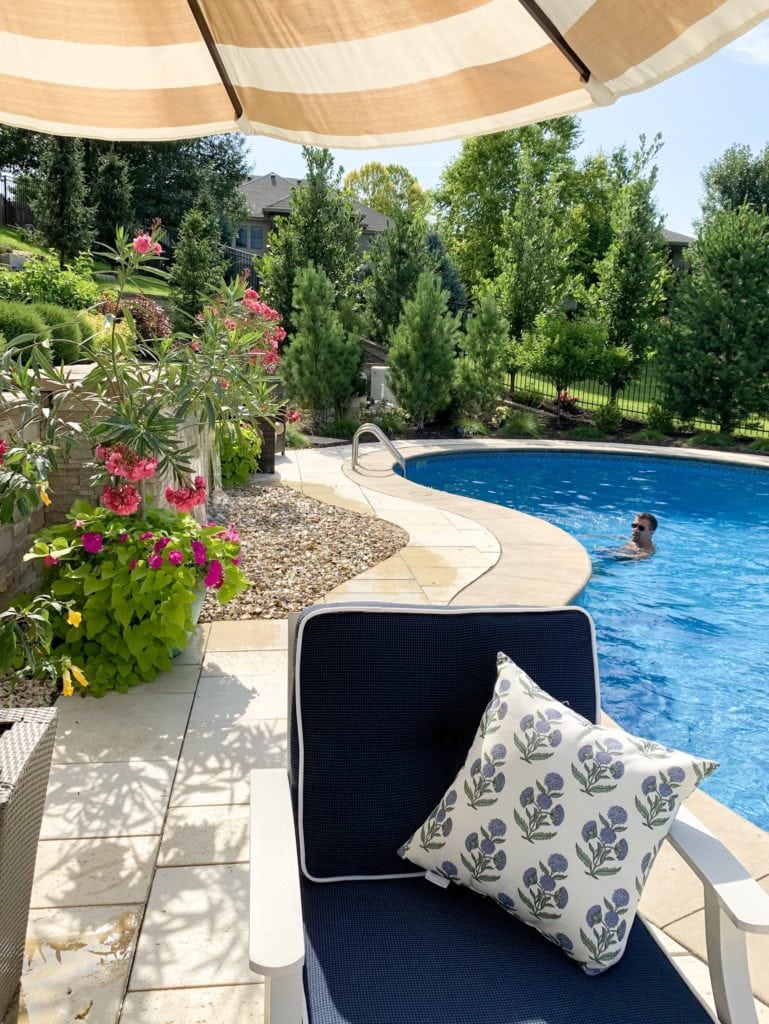 Umbrella | Conversation Set | Botanical Pillow
Since we spend so much time outside this time of year, we also try to make sure we have some quality time with the cats. We started watching The Ranch. Turns out we started with the last season and didn't realize it (which explains why we couldn't figure out the story that well). We didn't even realize it until we went to watch a little more Sunday night and saw we weren't on the first season. Duh!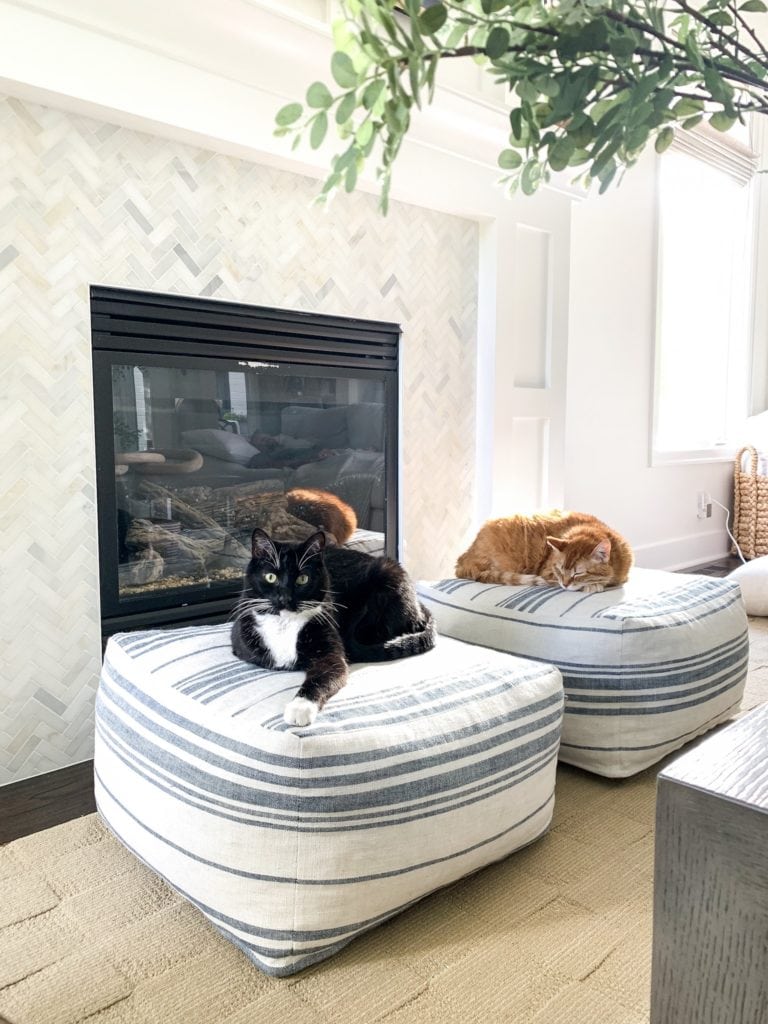 We had a fun pool day with Jill and Nick Saturday. They got a sitter so we had about four hours in the pool before picking her up and then heading out to dinner at Timber Creek. It was such a fun day!
The cats shed like crazy this time of year. So they each get about a 30 minute window outside with the Furminator every few weeks. Hawkeye was being hilarious yesterday. He kept wanting to stand on the edge of the table and lift his head up in the wind to catch scents. He was closing his eyes and just bobbing his head and you could tell he was in heaven. Just living his best cat life!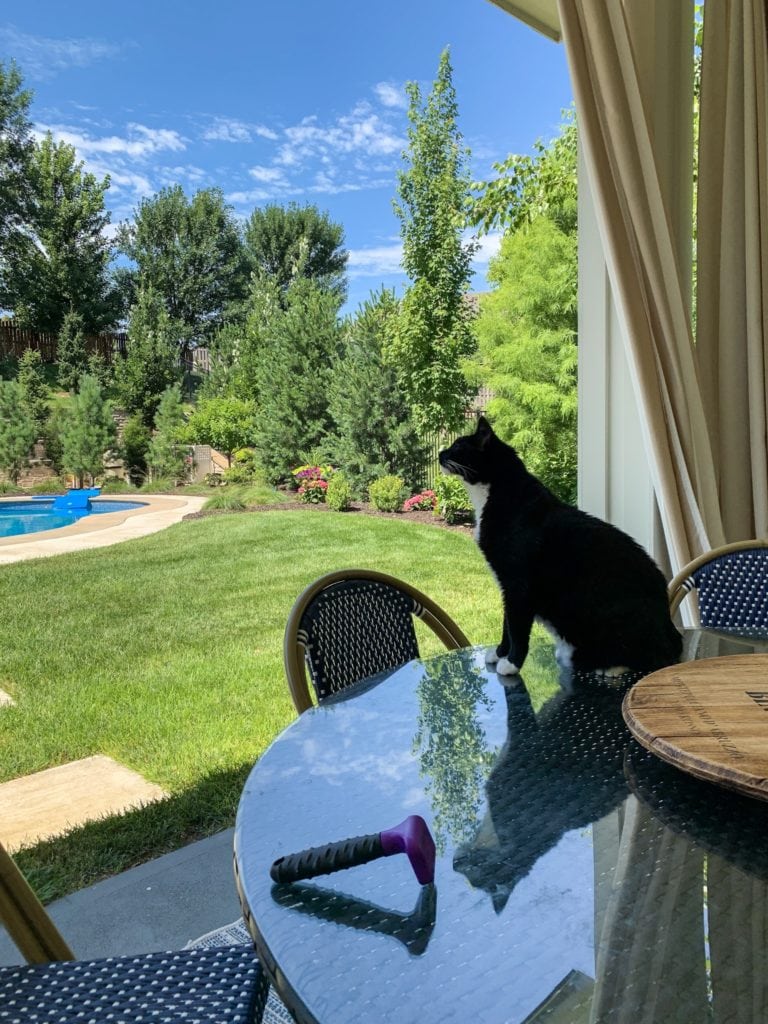 This "private island" float has quickly become our favorite this year. Kurtis made fun of me when I bought it and thought the palm tree was ridiculous. Turns out it's pretty amazing, especially when you want your face covered in shade!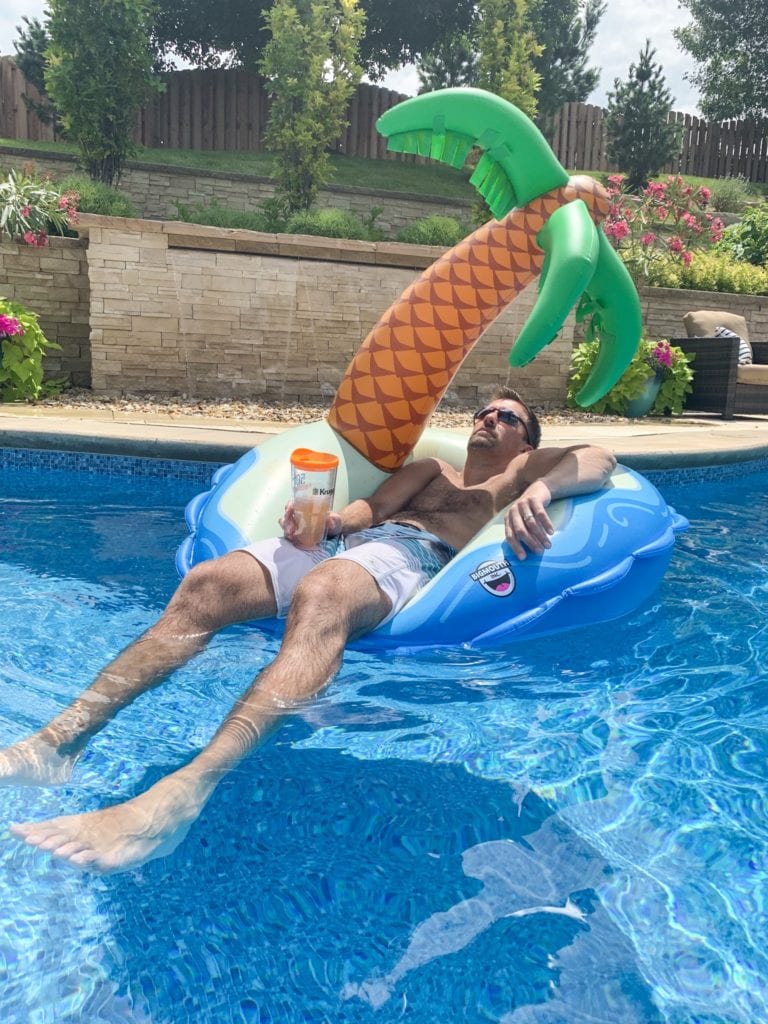 We ended the night with a fresh caprese salad. Every time use these herb scissors I love them more and more!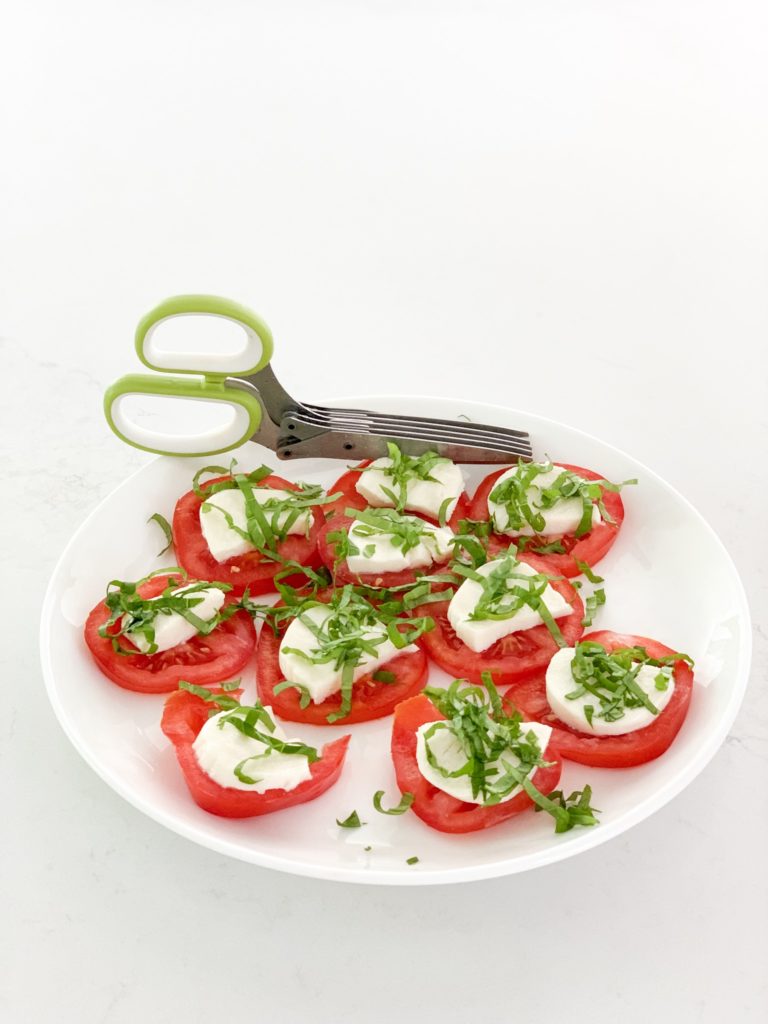 Recent Buys & Sales
As I mentioned in my weekend sale post, Amazon Prime Day starts today and runs through tomorrow! And with that, half the other retailers in the country are trying to compete with it. Target and Walmart will be the ones to watch closely. I'll be sharing some deals on my Facebook page and Instagram Stories live throughout the day (and may even hop on with another blog post if the deals warrant it). Here are some other sales that are still going on!
I hope you all have a great week!
If you would like to follow along on more of my home decor, DIY, lifestyle, travel and other posts, I'd love to have you follow me on any of the following:
Pinterest | Instagram | Facebook | Twitter 
disclosure: some affiliate links used