Good morning, and happy Monday! I hope you all had a great weekend. Here's a bit of what we've been up to this past week.
This post contains affiliate links for your shopping convenience. You can read my full disclosure policy here.
Home Projects & Updates
On Monday over at the new build, they dug our pool! As mentioned previously, our pool will take up most of our backyard which means less yard maintenance on our part.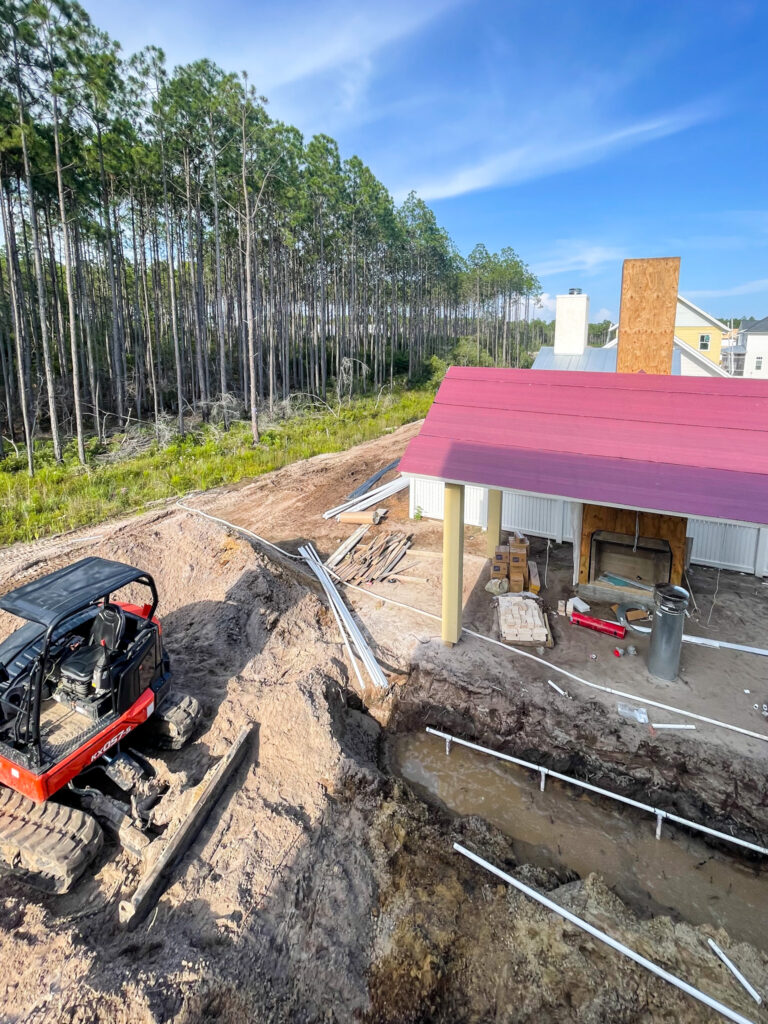 By Thursday, they had it all fully framed out and ready for the gunite.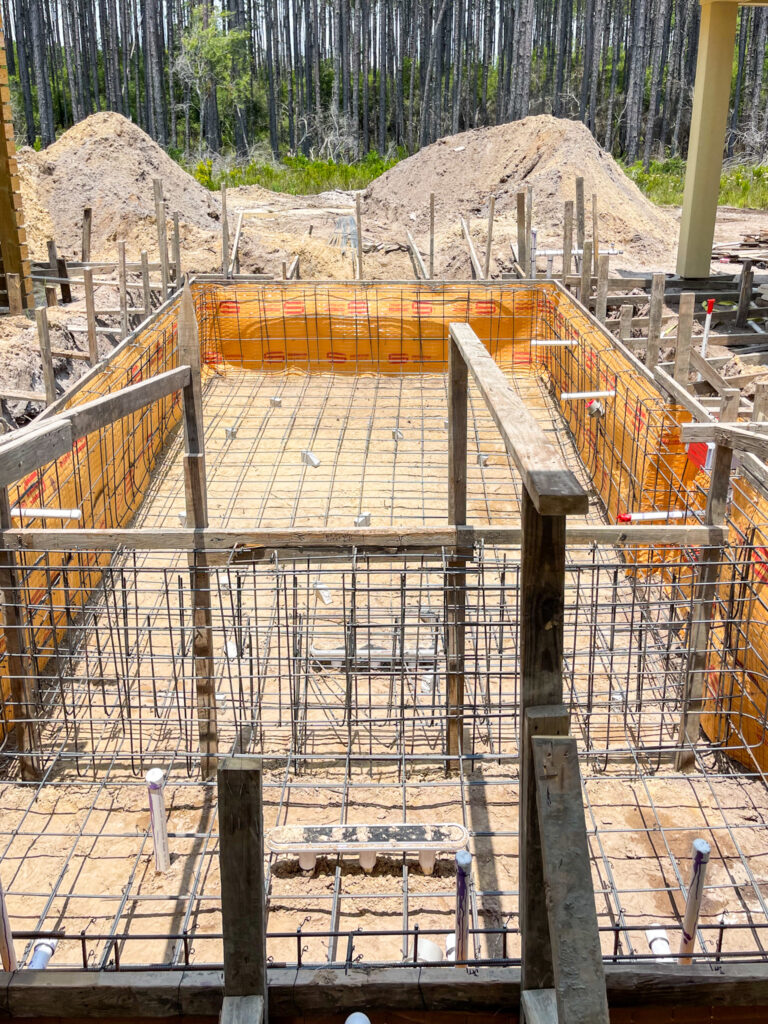 And by Friday, the pool was fully poured! I guess this is the benefit of a smaller sized pool on a relatively flat lot.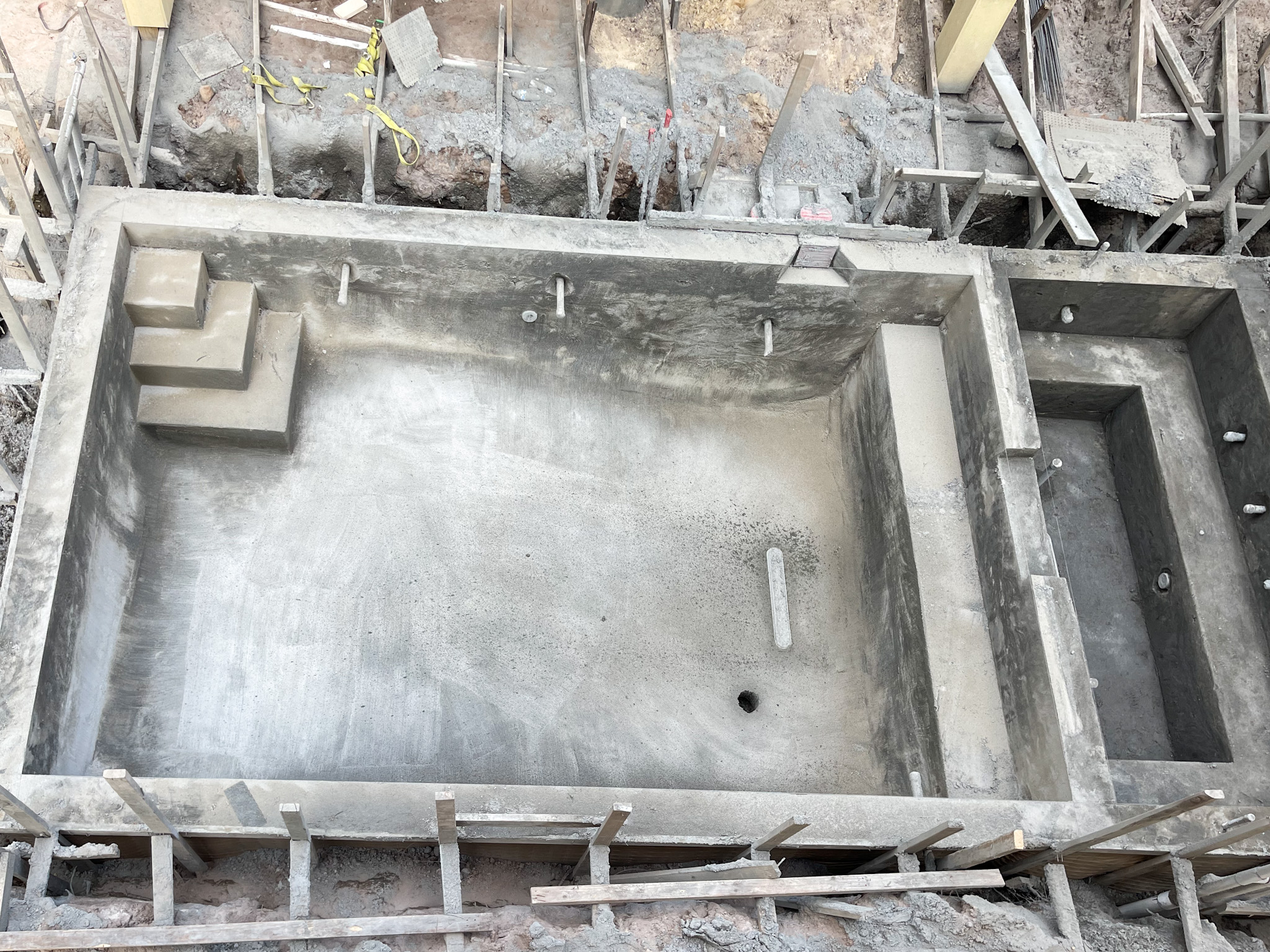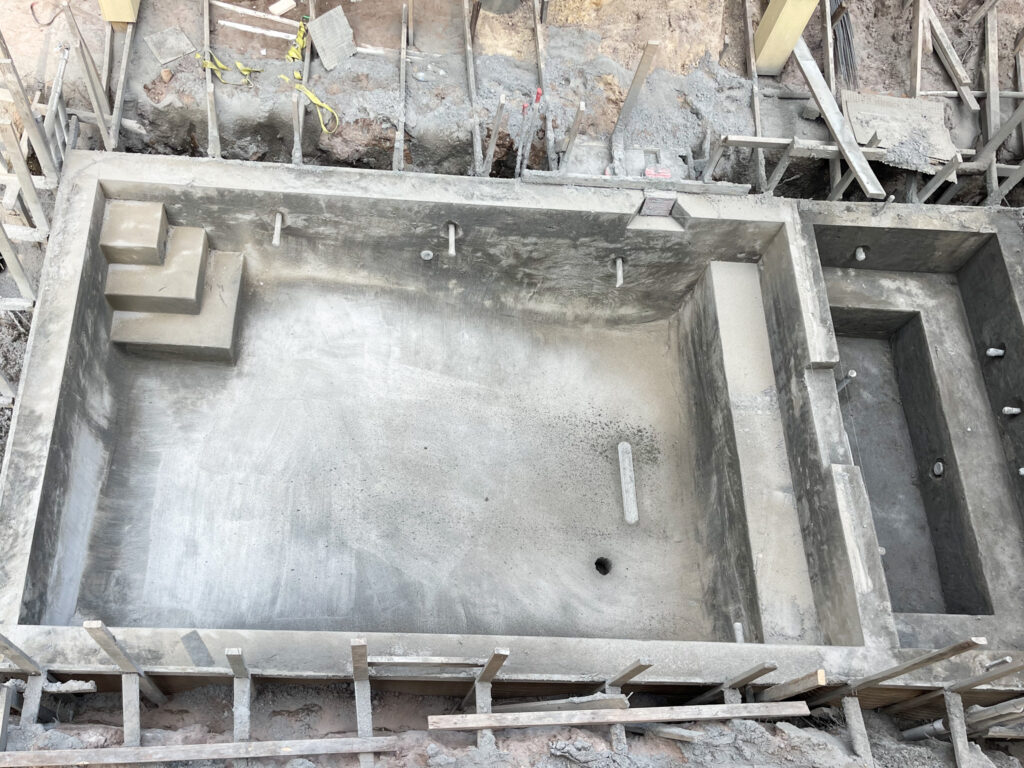 They'll still need to tile the waterline and add the pebble tec, but things are moving along quickly!
Moving to the interiors, the carriage house kitchen has now been installed. I'm so in love with how these cabinets turned out. This is just a cabinet manufacturer's paint color (Aero Blue), so I don't have the exact paint color name but it's a good mix between Benjamin Moore Water's Edge and Santorini Blue from the limited samples I have. I'll get a better match once the walls and trim are painted so there isn't such a weird color cast on them. We used these knobs and these bin pulls on the cabinets. I kind of just want to move out here permanently 😉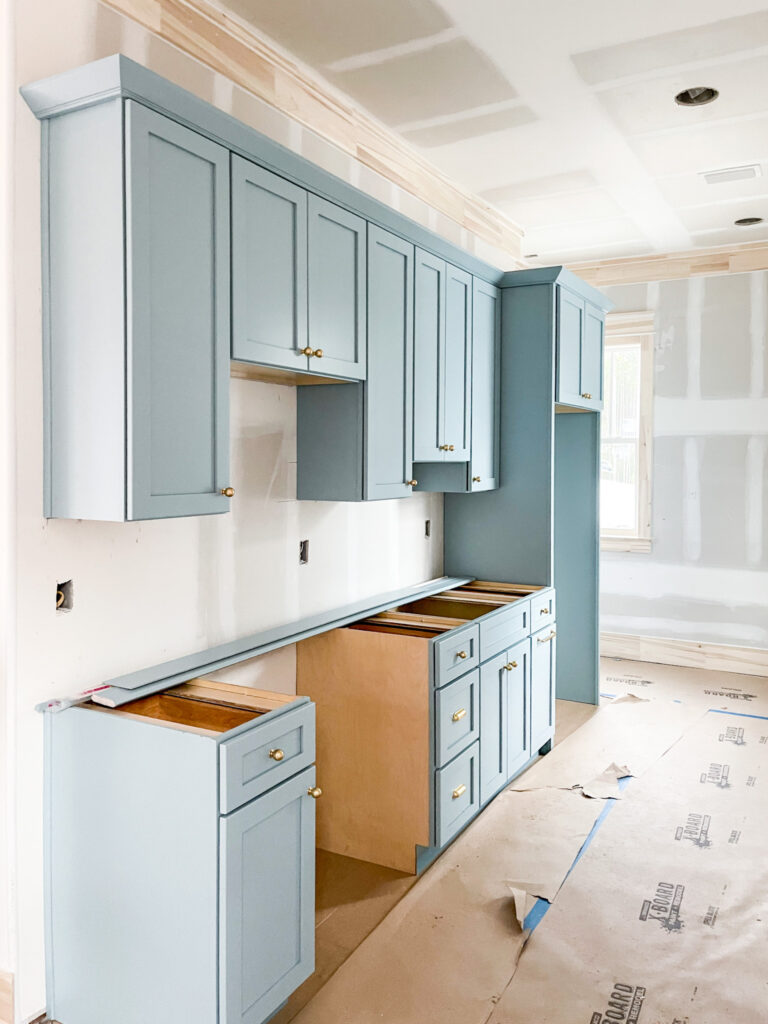 They also wrapped up most of the bathroom and laundry room tile in the house!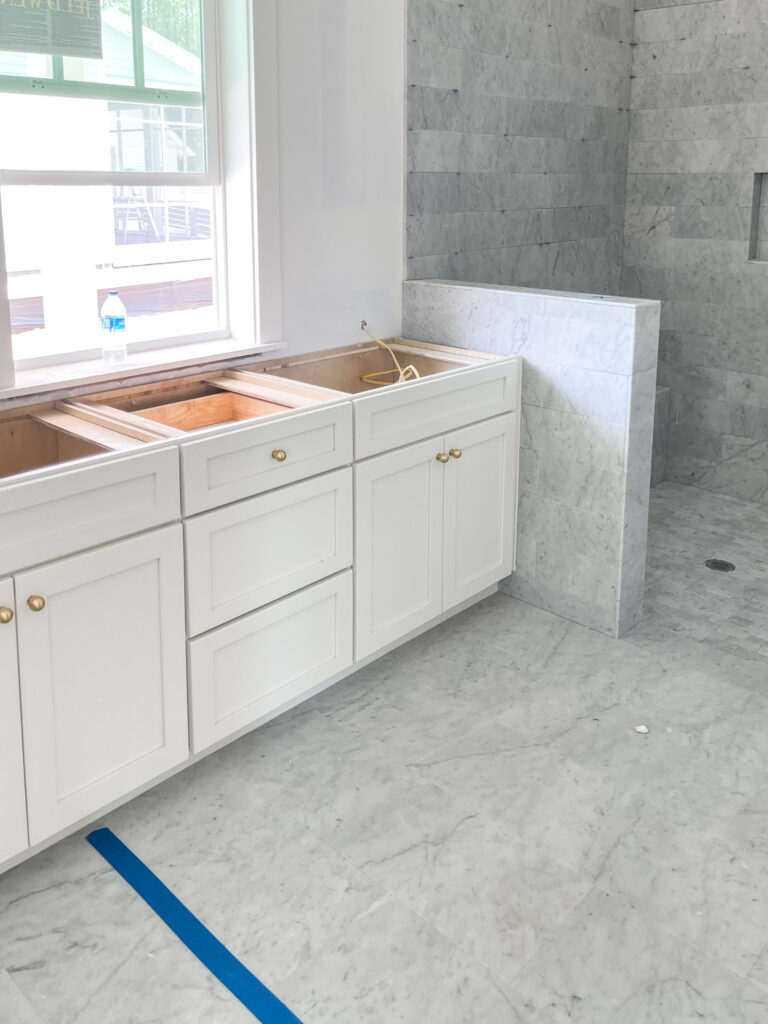 The past few weeks have been pretty action packed over at the house, so I'm excited to see what gets accomplished this week! I noticed they started installing our can lights in the kitchen, so I'm guessing the electricity will be up and running soon. Tentatively only 72 more days until we can move in – not that anyone is counting 😉
Top Sellers Of The Week
Following are the top sellers from last week across all of my channels. Links to each item are below the graphic.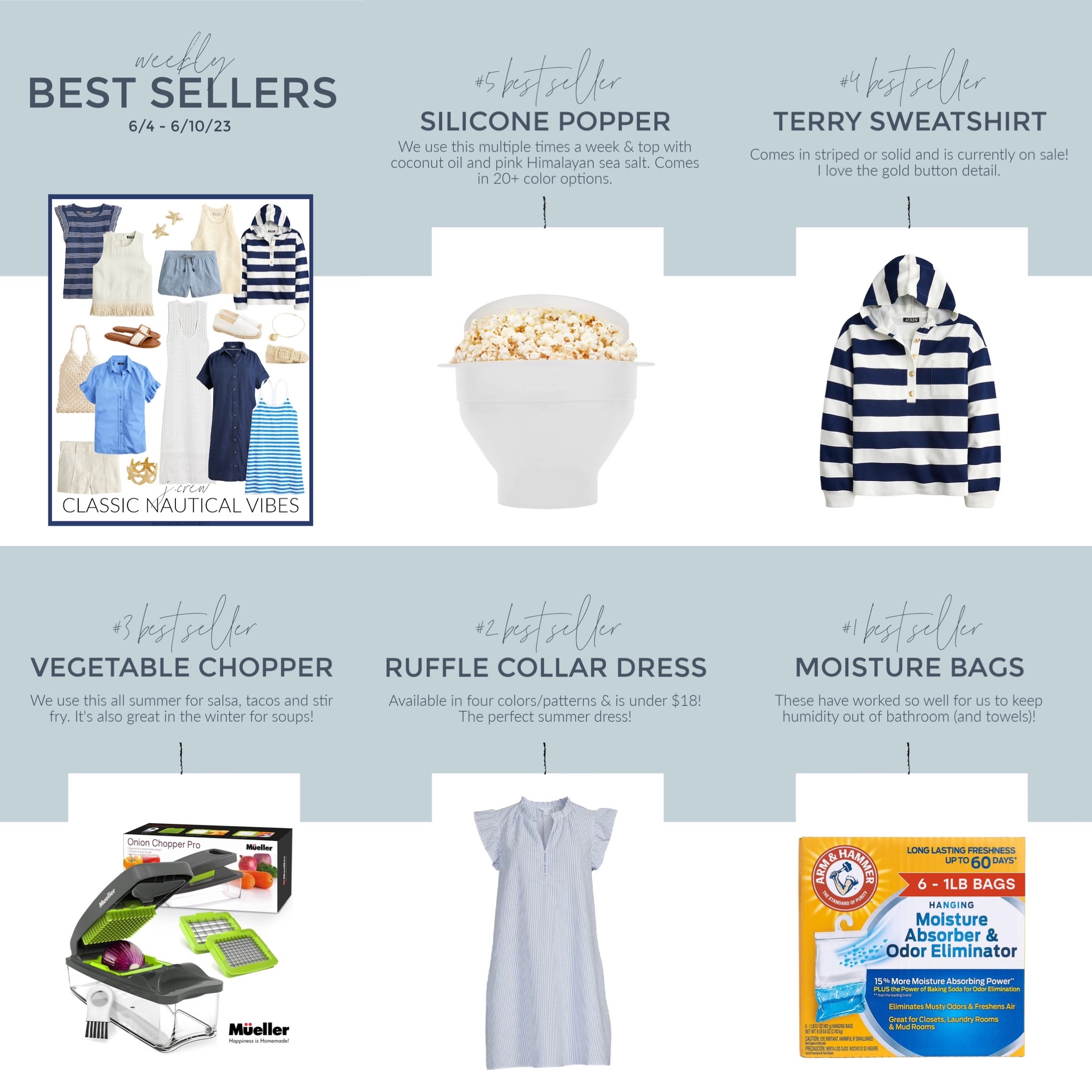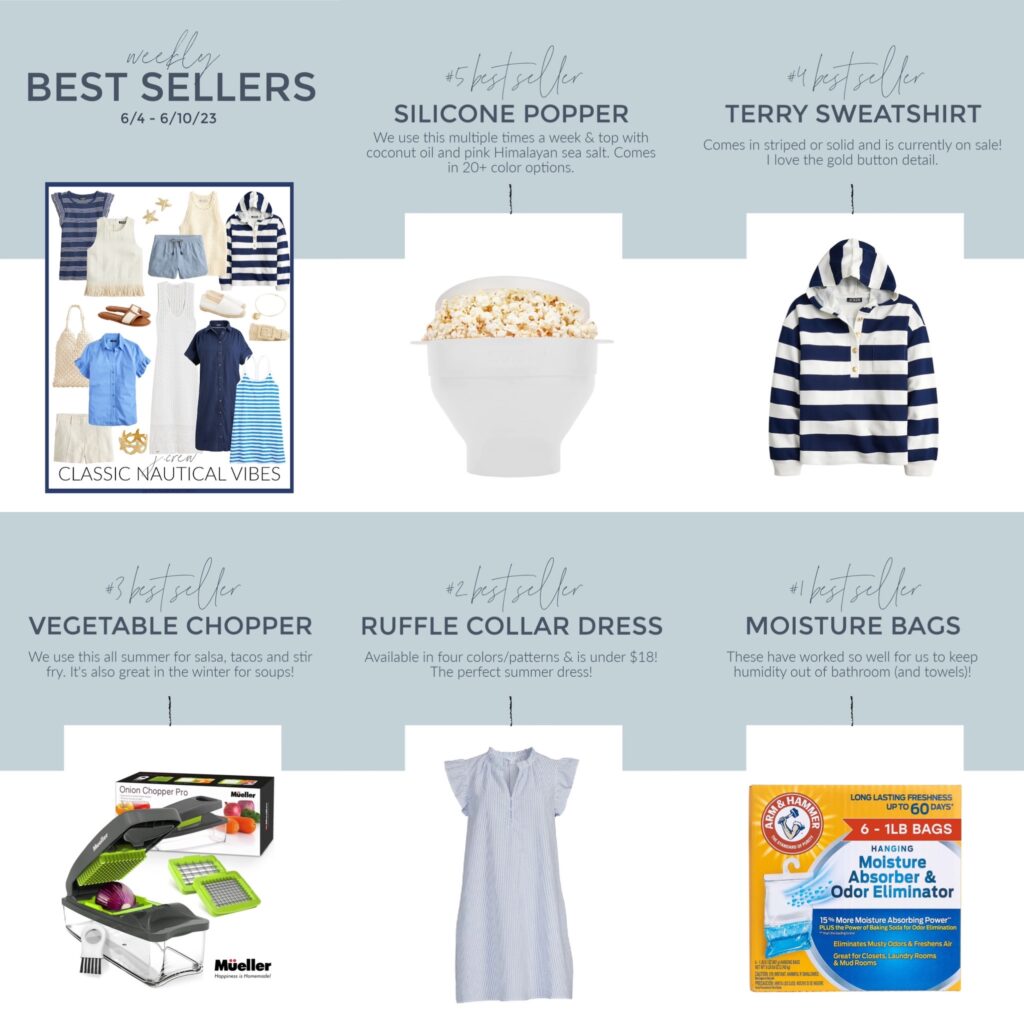 BEST SELLERS (each number is clickable): #5 | #4 | #3 | #2 | #1
In Case You Missed It
Following are the posts I shared over the past week, in case you missed some days!
Following are the most read blog posts of last week (excluding any of the new posts already mentioned above). Many times this includes old posts that are popular on Google or Pinterest.
Around Town & For Fun
Kurtis was traveling most of the week for work so I was on my own for four days. Tuesday night, I had dinner with my friend Rachel and then we headed over to our new houses to grab measurements and plan furniture layouts, etc. We should definitely not be left alone while deciding what needs to be purchased, etc. We are really great at enabling one another 😉 We both have one of these laser measurers now and we basically carry it with us everywhere we go. I wish I were kidding!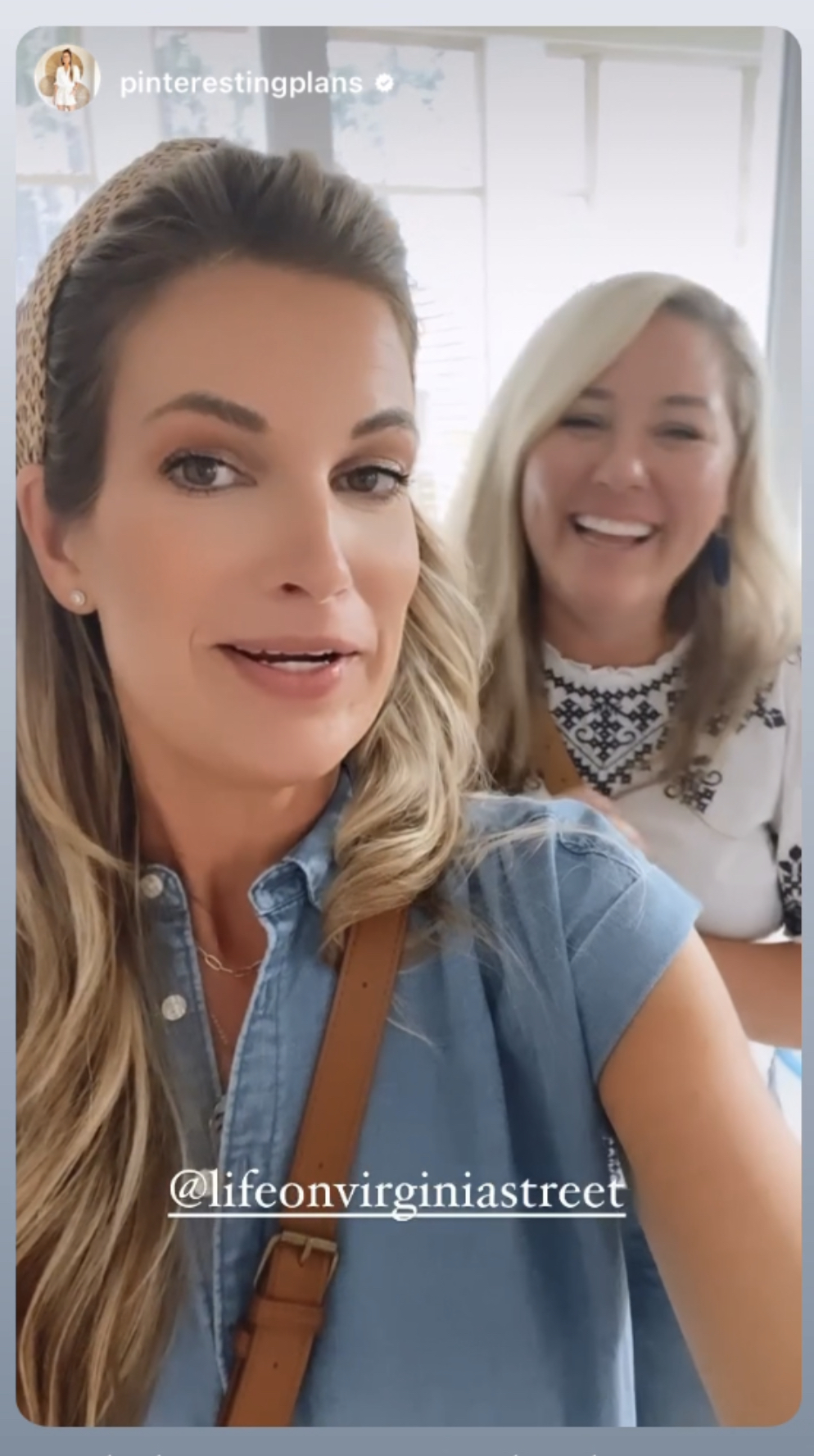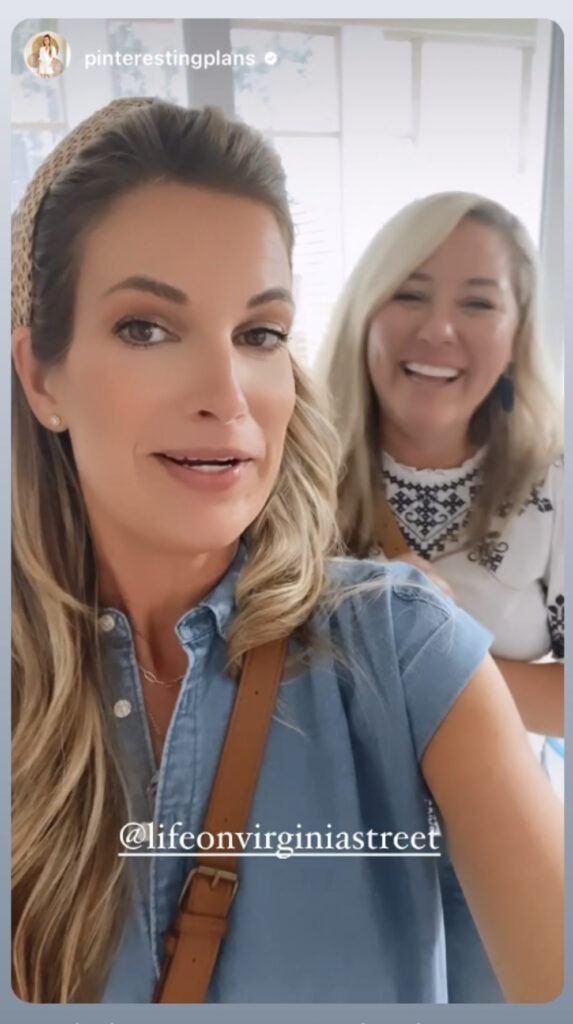 I had to get some things done down on 30A and at Hola Beaches on Thursday. While I was waiting on the cleaners to wrap up, I hopped next door to The Big Chill and looked in a few stores, including a new one, Coast 30A. They had so many cute things! A little peek at a few of my favorite stops of the day.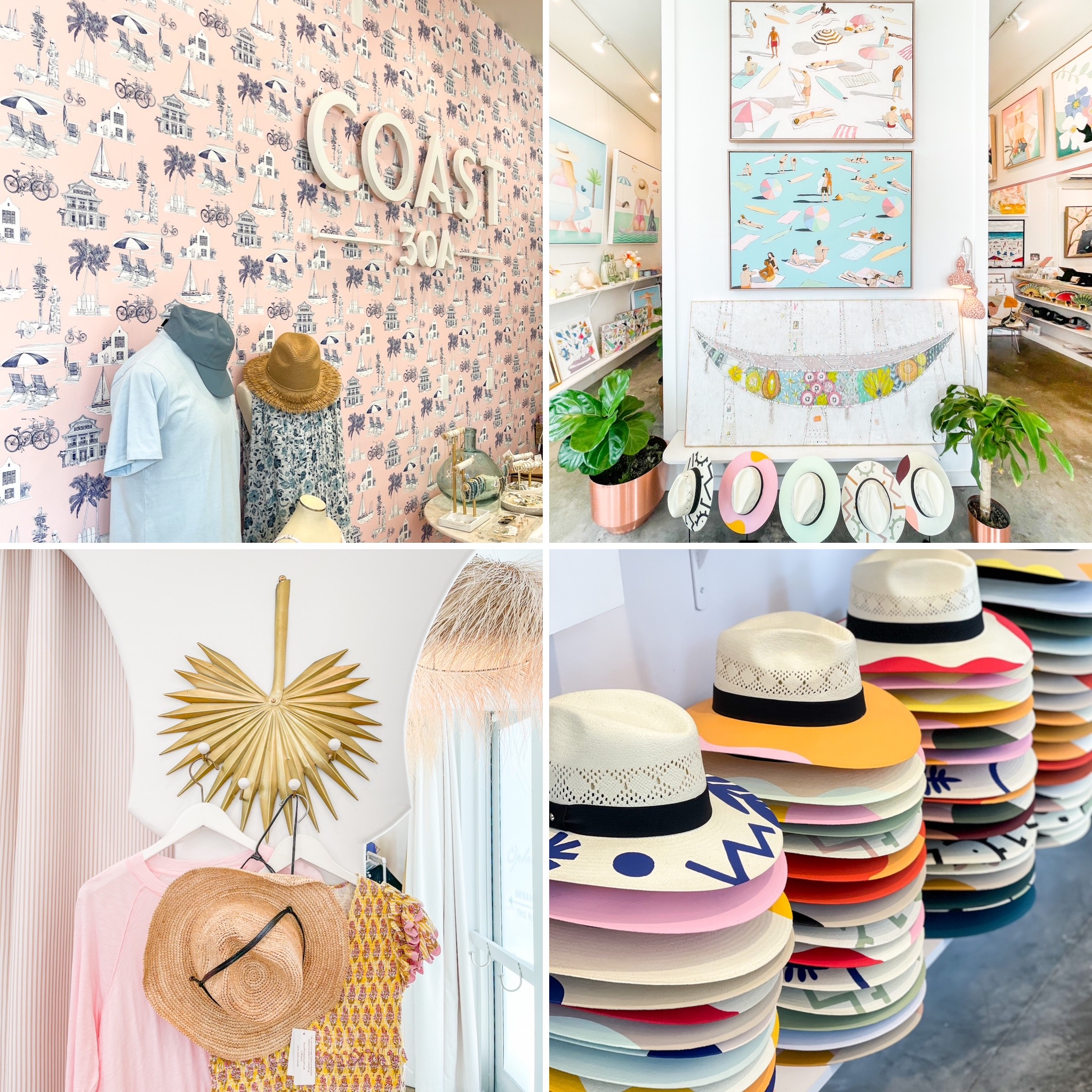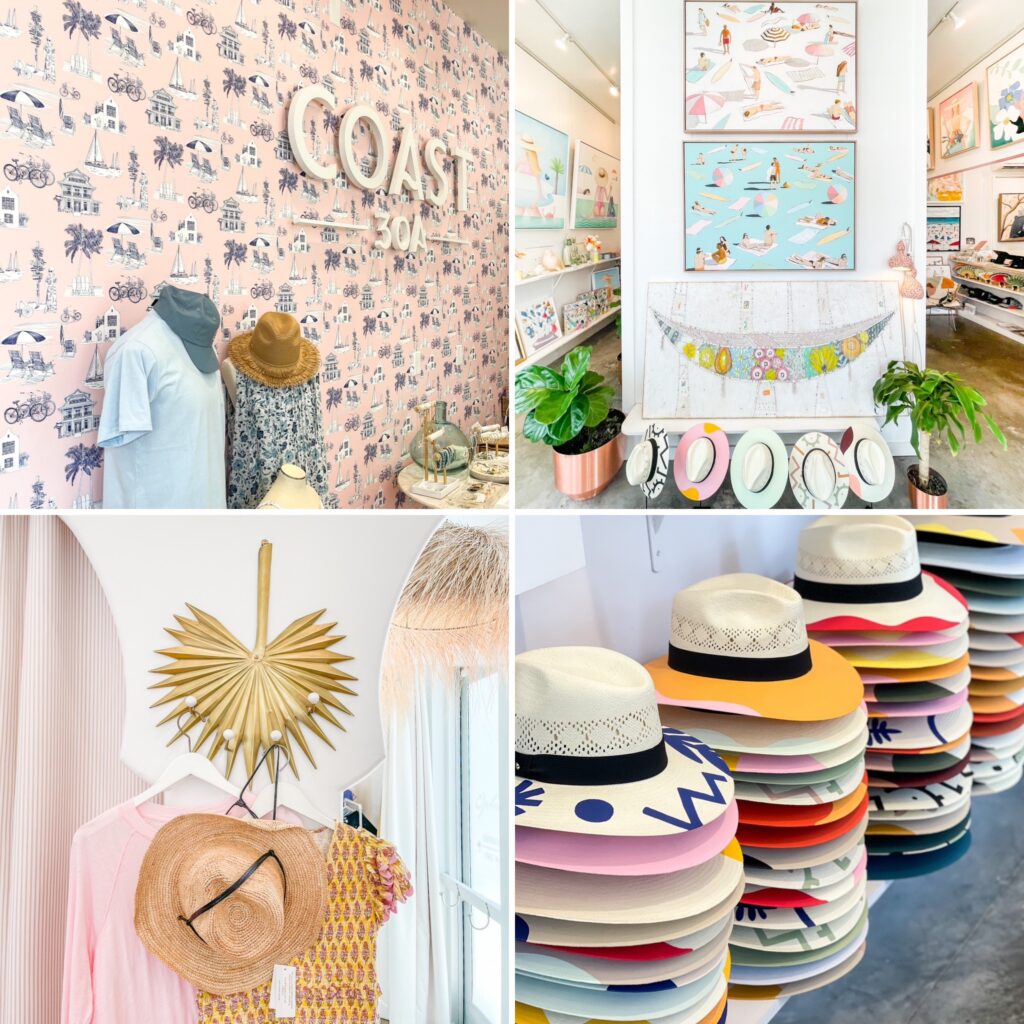 Since I was down near the beach, I decided to hop over for 45 minutes late that afternoon once I'd wrapped up what I needed to do. It was so relaxing to just sit with no agenda for about 45 minutes and listen to the waves and beach sounds. I need to do it more frequently! I also need to do a proper beach essentials post, but I pretty much never leave home without my beach backpack, these beach chair cupholders, this portable charger, and this pouch filled with sunscreen! I just keep them all permanently in the backpack so I'm always ready to go!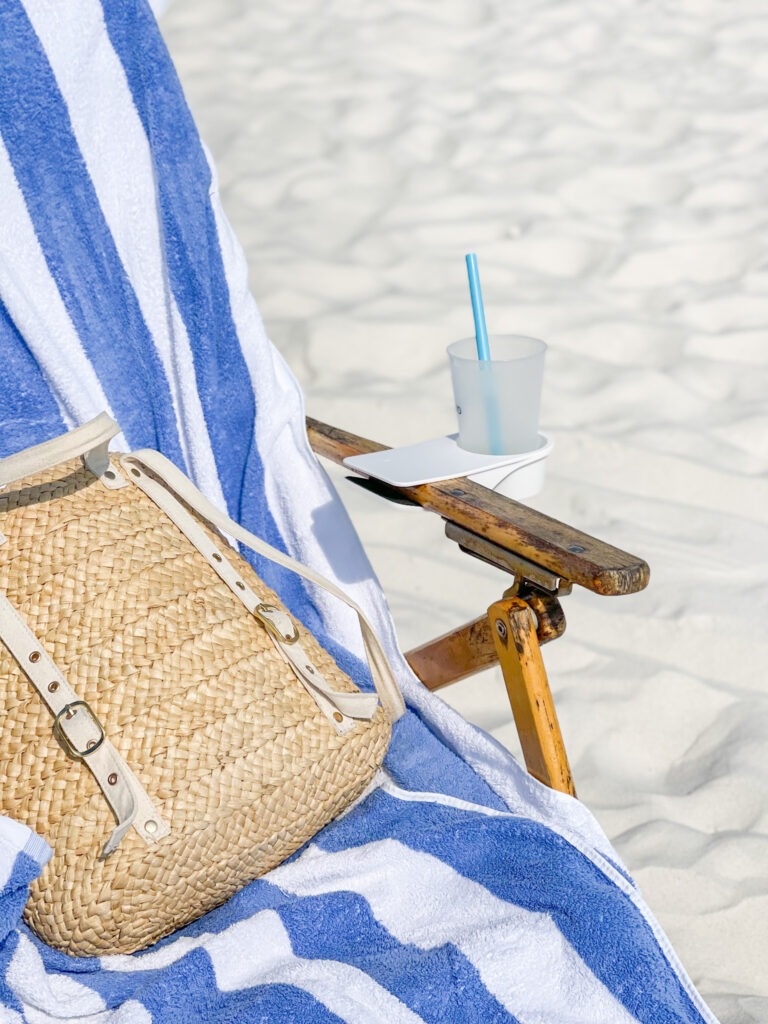 Bailey got her summer buzz cut and is looking as cute as ever! It makes her so dang soft when I shave her. I think she loves it (despite her face in this photo!) because it's much less work for her to maintain with her neuropathy!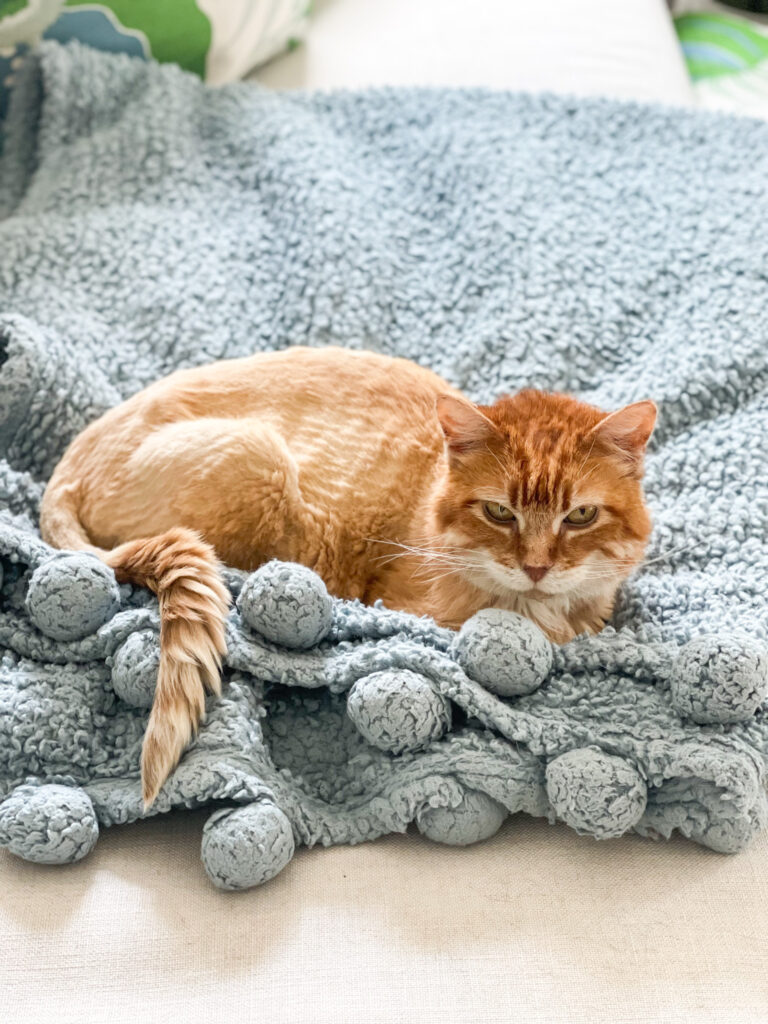 The last few days we've had a lot of lizards/geckos? scaling our screens and these two are not okay with it. They'll run from window to window trying to catch them, not realizing they're on the outside.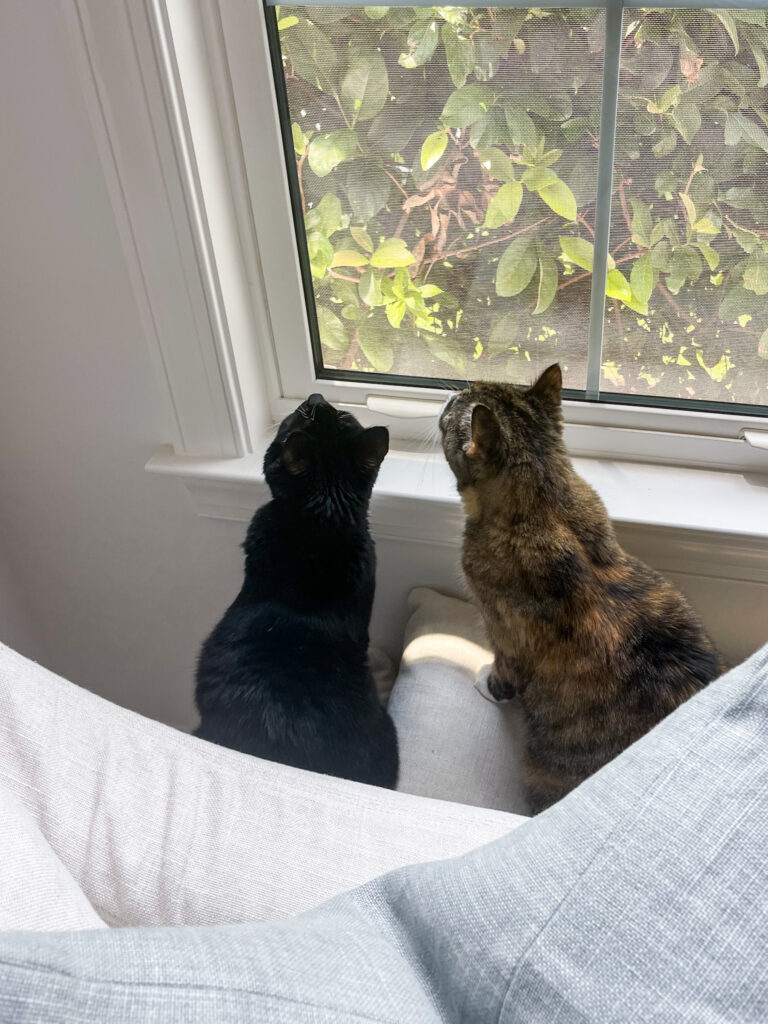 Saturday night was our friend Marissa's birthday! We headed to Panama City Beach for dinner at Dusty's Oyster Bar. It's always such a fun dive bar spot with great food! We were laughing when we looked at this picture later. I had a guy take it for us, and I think he may have had one too many. He was so proud he fit all of us in the frame. An hour later when we all actually looked at it, we realized he totally left our friend Jay out of the picture. Like 100% in both different photos! Ha!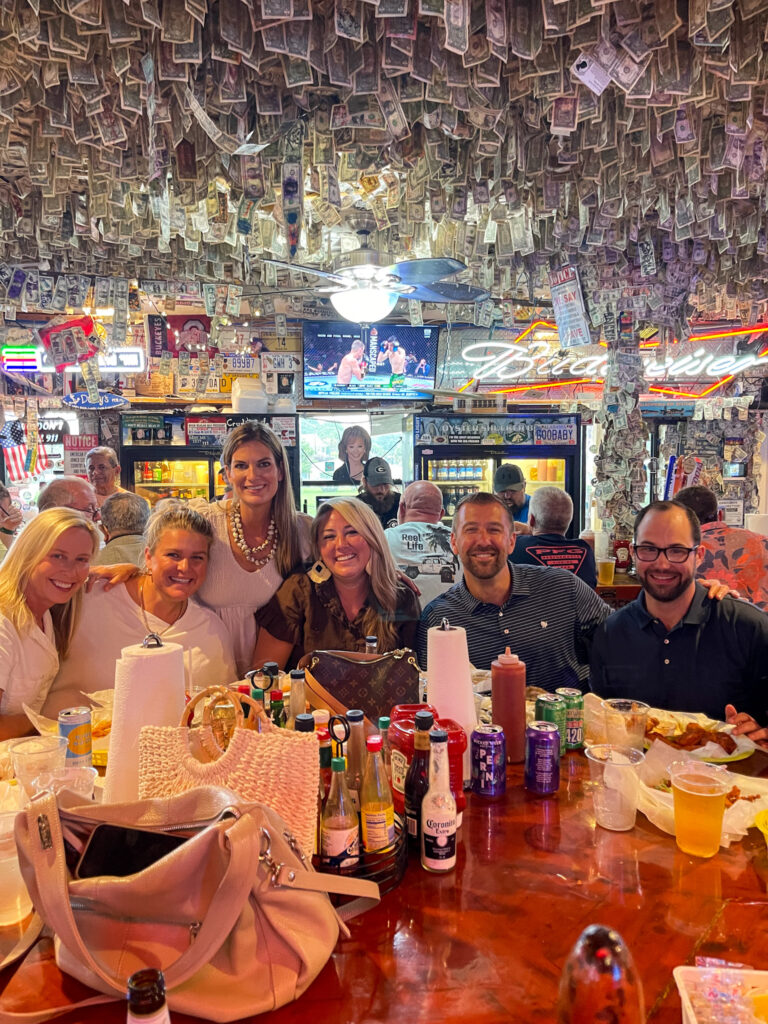 Here's a look at the $18 dress I wore to church yesterday. It's been a top seller the past few weeks so finally took a picture of it! I wish it were a smidge longer but it's super comfy and cute! I love the ruffle neck and sleeves as well as the button detail. This blue seersucker has limited sizing left, but it also comes in pink seersucker, and then two gingham options that are also really cute! Also, funny story. I have told people for the last two decades that I'm 5'8″. At golf one night, our coach measured all of us and he said I was closer to 5'10". I didn't believe him, so we measured one night. I'm actually over 5'9″ (but under 5'10") and I was shocked. I guess I never really thought to remeasure at any point in my adult life. Oops! Long story short, I think the length would be great on most. In the first picture on the left, the wind kept blowing and pushing the fabric back, but the bottom right shows how it typically hangs. It fits true to size – I'm in a size large. The top is more fitte, but the bottom half is much roomier – and it has pockets!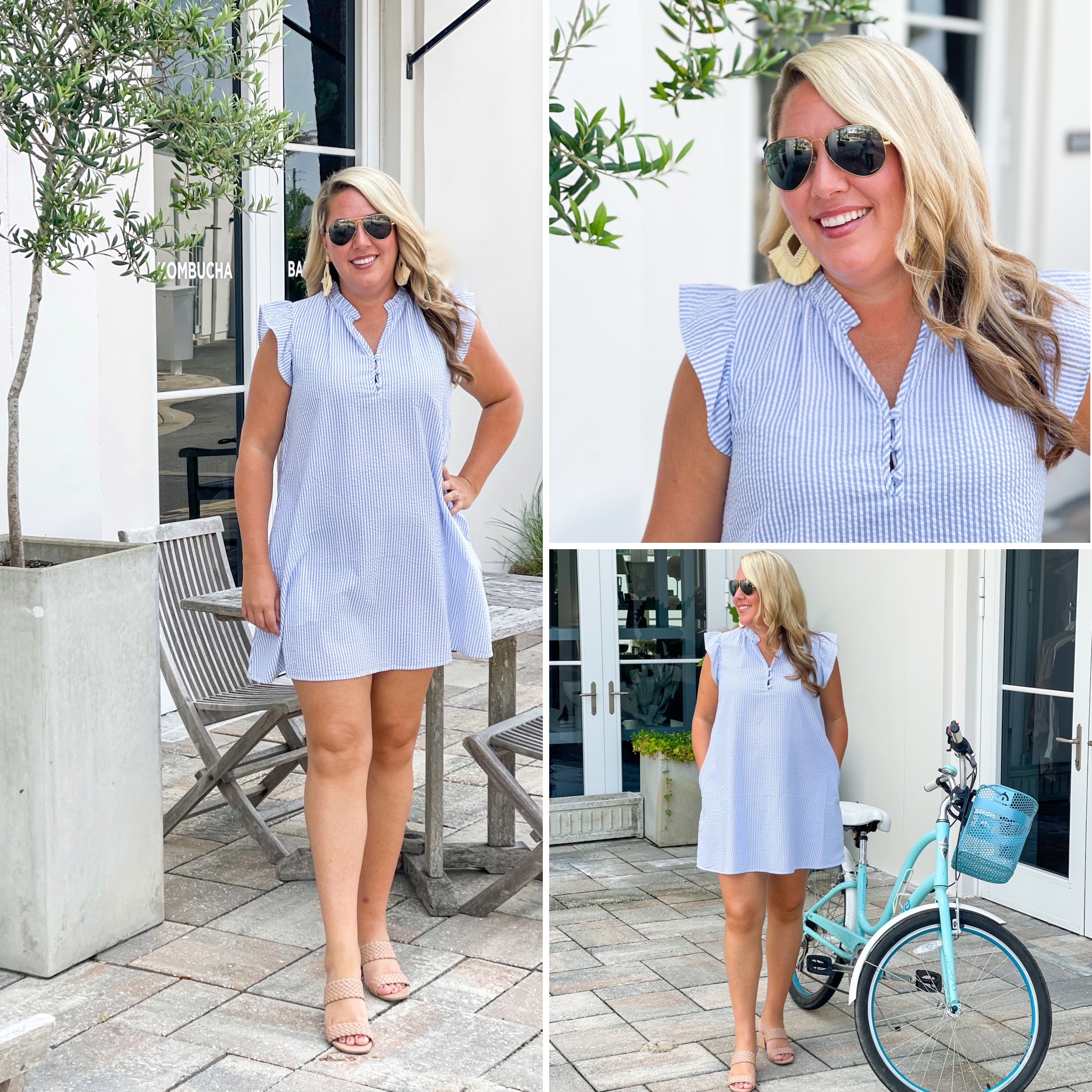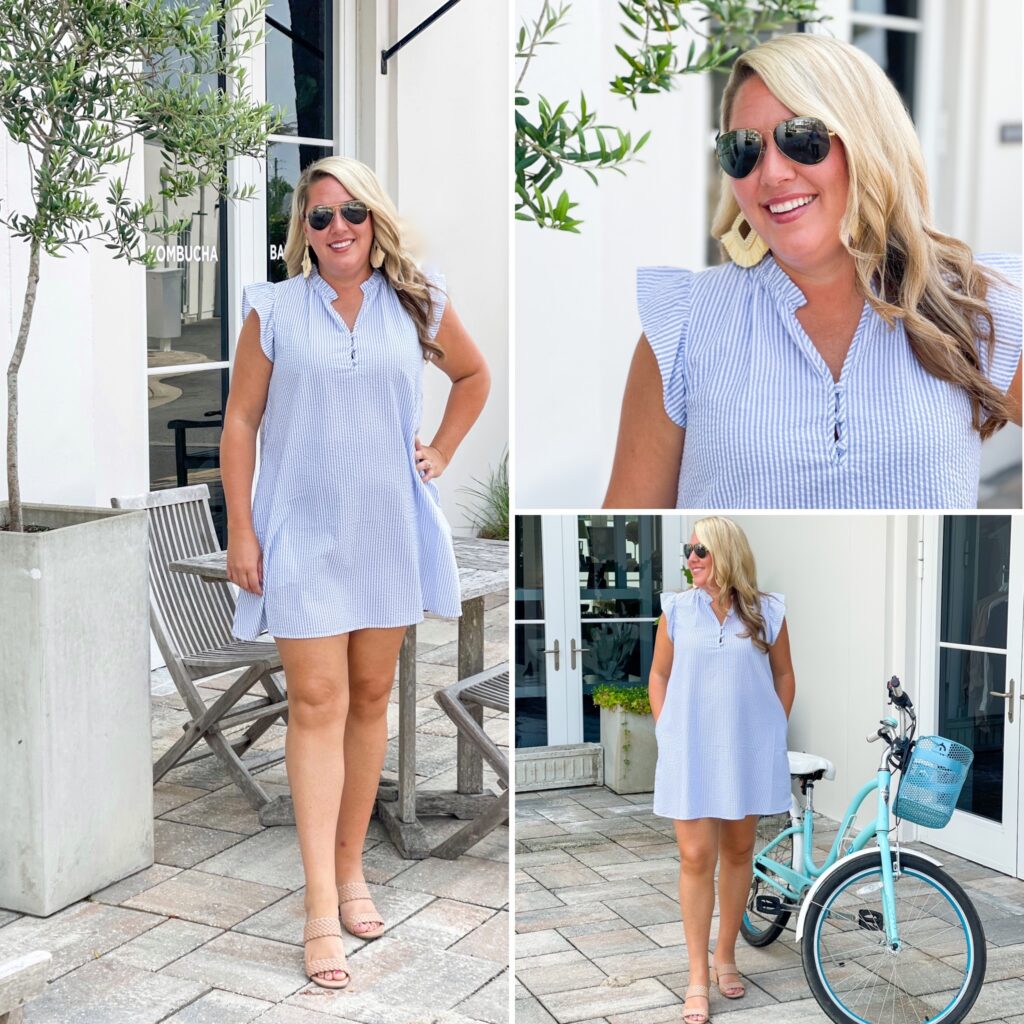 The heat and humidity have been intense down here this past week, and it's motivated me to purge a few more of my cooler weather items. Now that we've lived here through a full "winter" season, we have a better grasp of what and how much we need of various winter clothes. I'm planning to do some more purging and donating this week so it will help with our packing in the coming weeks! If anyone is local and knows of a great place to donate other than Goodwill, I'd love to hear! We typically take most of our home-related donations to Habitat for Humanity's Restore but we need a spot for the clothing!
Now that we're almost halfway through June, reality is sinking in that we have a move quickly approaching. Lots to do before then, but we are ready for it!
Recent Buys & Sales
Following are some sales from the weekend that have carried over and are still going strong!
I hope you all have a great week!
If you would like to follow along on more of my home decor, DIY, lifestyle, travel and other posts, I'd love to have you follow me on any of the below channels: