Happy Monday! I hope you all had a wonderful weekend! Here's a bit of what we've been up to this past week.
This post contains affiliate links for your shopping convenience. You can read my full disclosure policy here.
Home Projects & Updates
We wrapped up a few more projects at Hola Beaches over the weekend, including finally putting the bulbs and shades on on the dining room chandelier.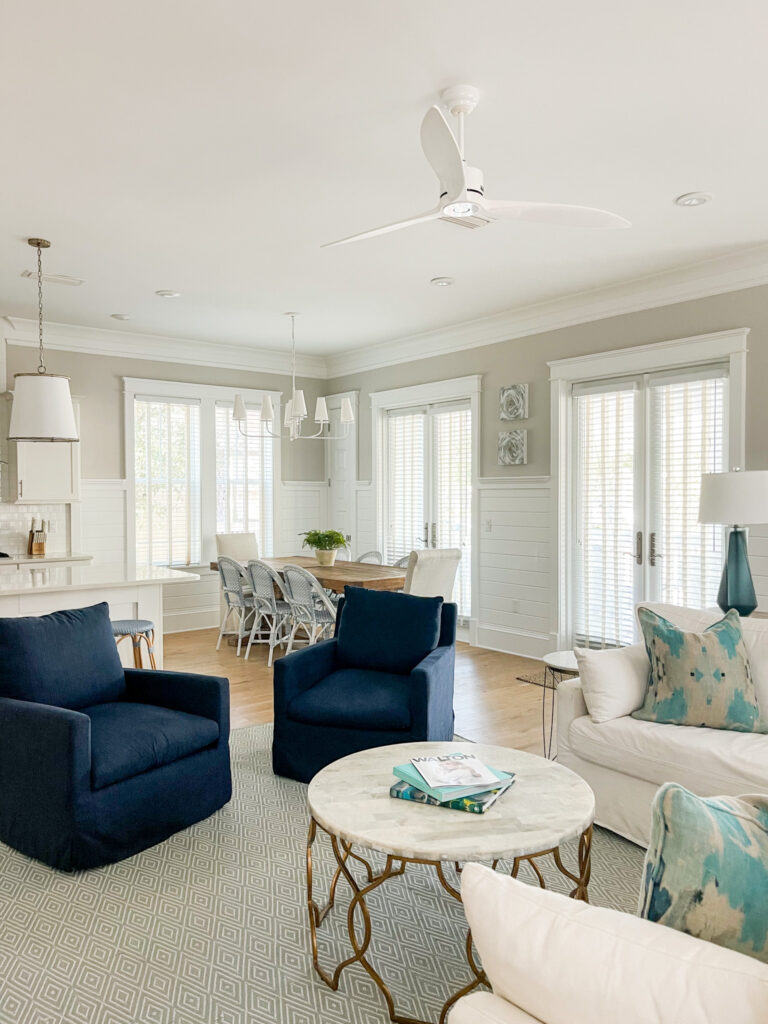 SOURCES: Similar Sectional | Navy Blue Swivel Chairs | Coffee Table | Rug | Linen Pillows | Similar Lamps | Ceiling Fan | Kitchen Pendant Lights | Counter Stools | Dining Room Chandelier | Blue & White Dining Chairs
Here's a similarly angled photo from when we bought the home a little over a year ago. I actually have a new coffee table en route, as well, so I'll be sure to share the updated look once it arrives!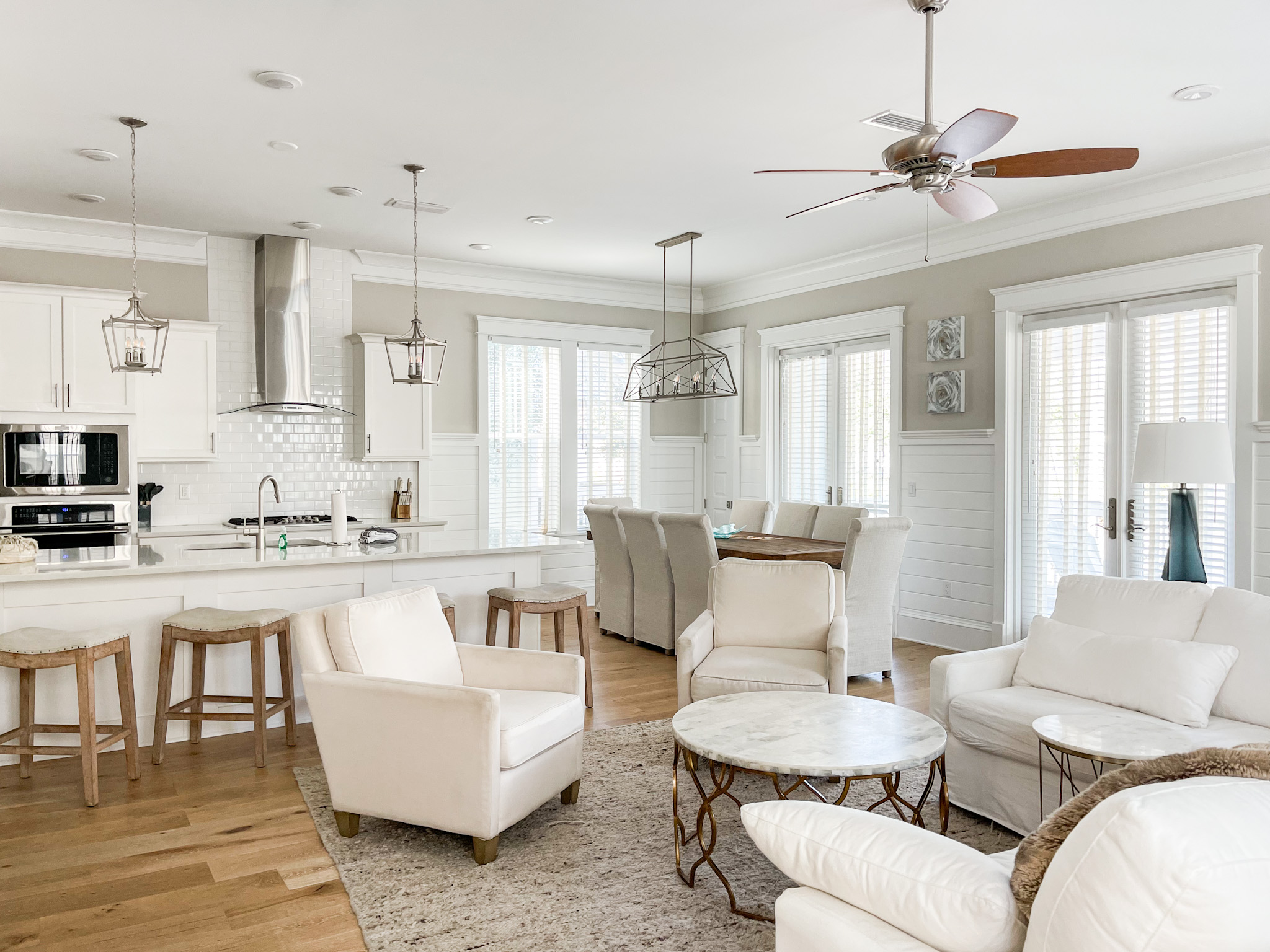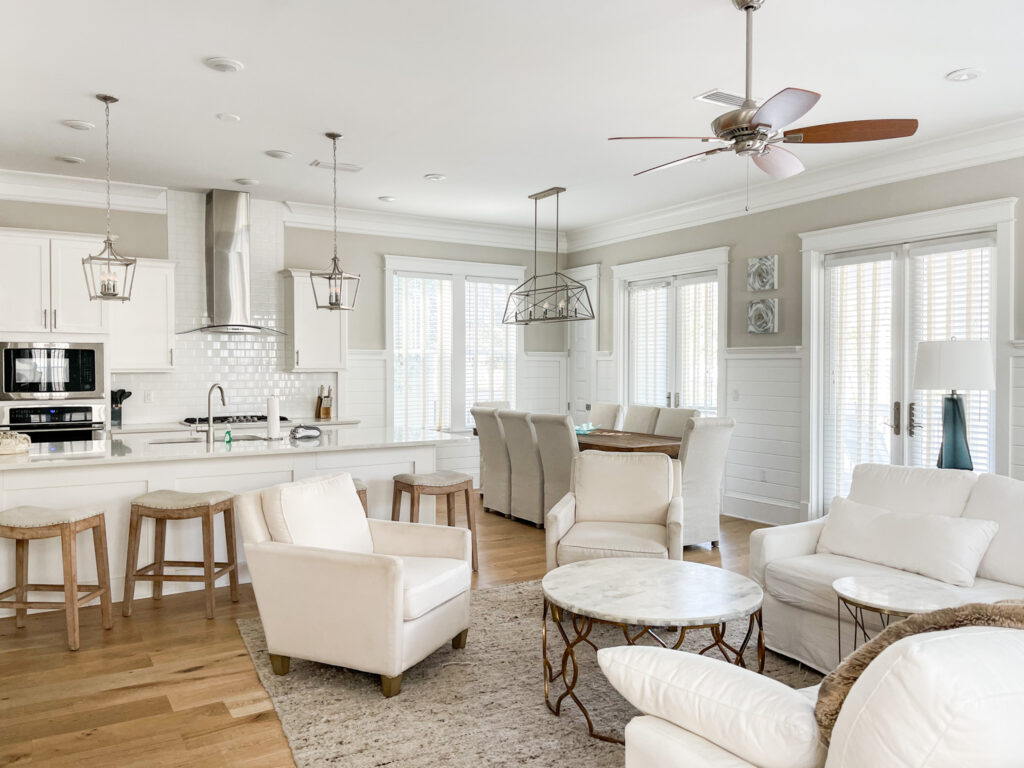 We officially went under contract on a commercial space last week! It's our first venture into the commercial rental space, but we're excited to learn something new! It will also be our first time partnering with others on a more long-term basis. I'll share more about the space once we actually close on the property, but in the interim we get to deal with fun things like the inspection, setting up a new LLC, working with attorneys on various documents, and all the joy that comes with financial underwriting 😉 I shared this view last week, but there is a public beach access across the street from the building, which is a little surreal. Such a unique property and I'll share more soon! We may even add dedicated beach parking for Hola Beaches guests!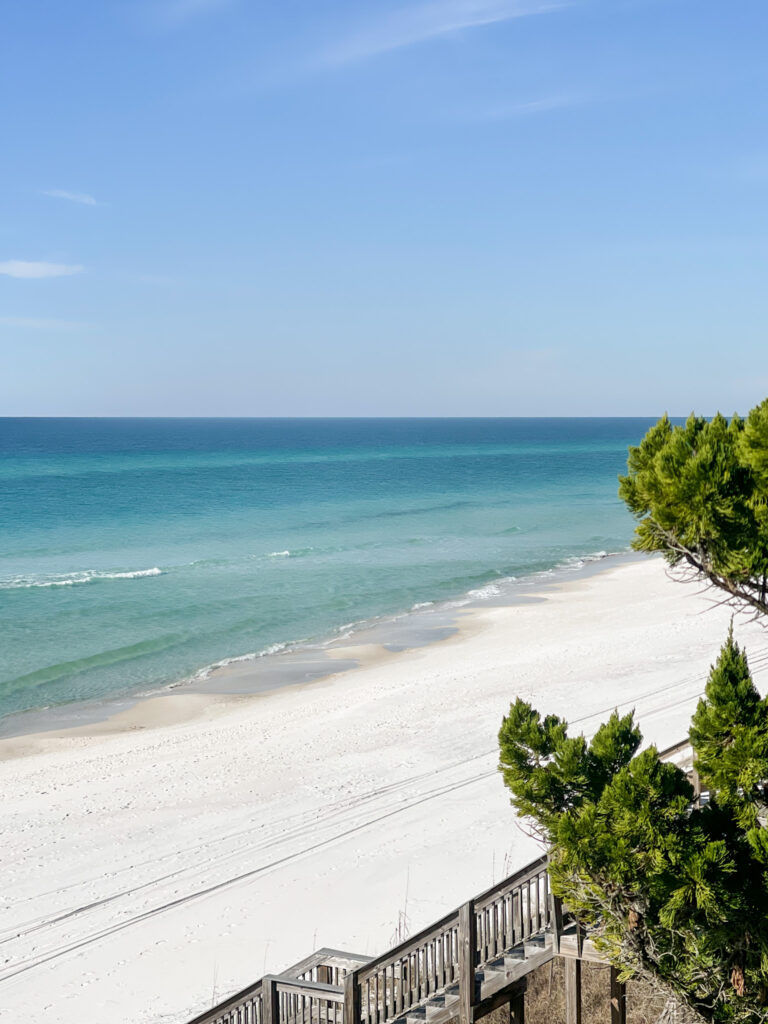 Not much has changed on the new build front, but we made our weekly trek over with our friends on Sunday. They're supposed to start working on our electrical this week, and they said they'd call us over if we want to do a walk-through with the electrician to make any changes before they start. Our friends that are moving in three doors down from us are a few weeks ahead in the build process. But they already had their exterior painted last week, so I'm guessing we'll start seeing some pretty big changes on ours soon!
Top Sellers Of The Week
Following are the top sellers from last week across all of my channels. Links to each item are below the graphic.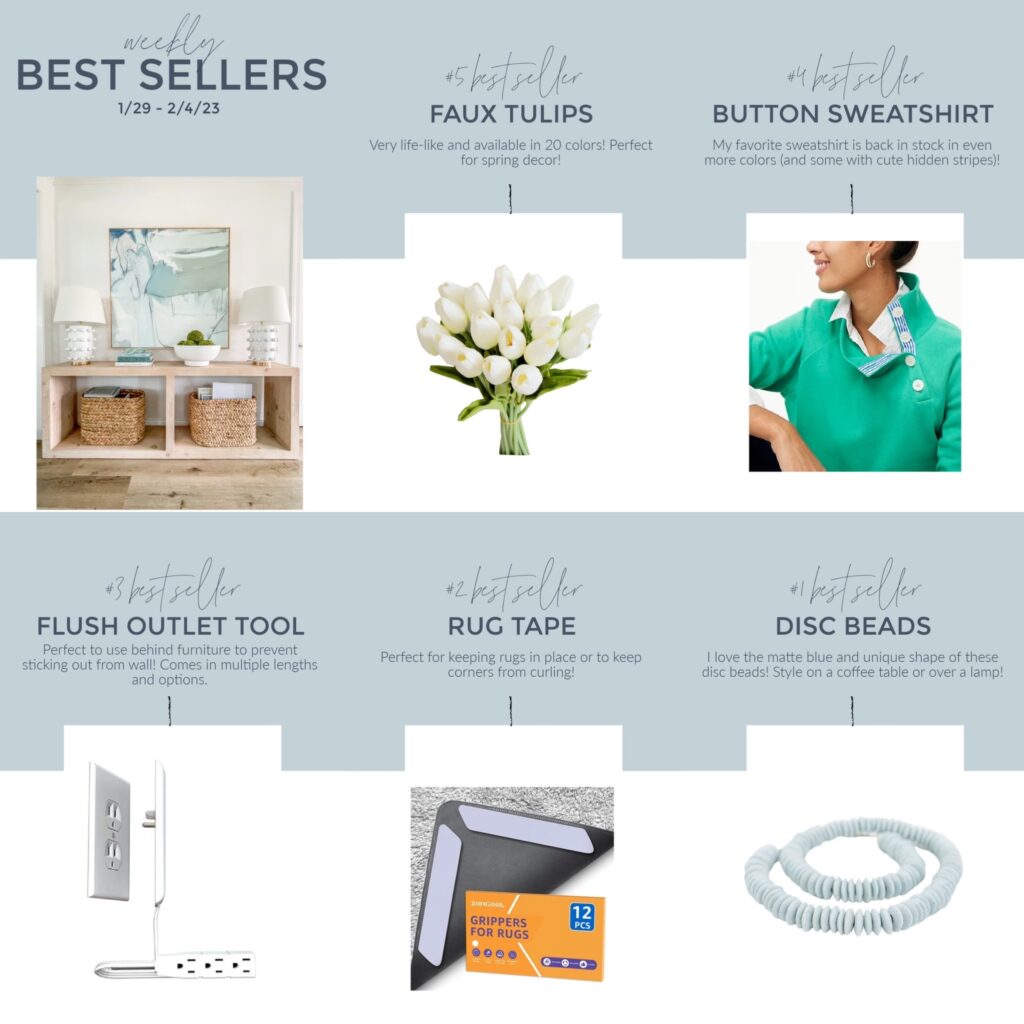 BEST SELLERS (each number is clickable): #5 | #4 | #3 | #2 | #1
In Case You Missed It
Following are the posts I shared over the past week, in case you missed some days!
Following are the most read blog posts of last week (excluding any of the new posts already mentioned above). Many times this includes old posts that are popular on Google or Pinterest.
Around Town & For Fun
Last week, I did the five-day ProLon Fasting Nutrition Program after my friend Cassie over at Hi Sugarplum did it. It made for a bit of a boring week, considering all my meals fit in that little white box. But surprisingly, it wasn't nearly as difficult as I expected it to be, nor was I starving the whole time like I thought I would be. I was really happy with the results, and will probably do it two more times over the coming months. Definitely do your research to see if it's right for you before purchasing, but I did ask them for a discount code for any of you that have been considering it. I know it has become really popular after Chris Hemsworth's "Limitless" series. If you use code LOVS1 it will take an additional 10% off the already discounted price on my link.
My first meal of choice after the five days was of course Mexican food and margaritas! Probably not the ideal choice but I was so ready to chew something crunchy (other than the kale and seed crackers)!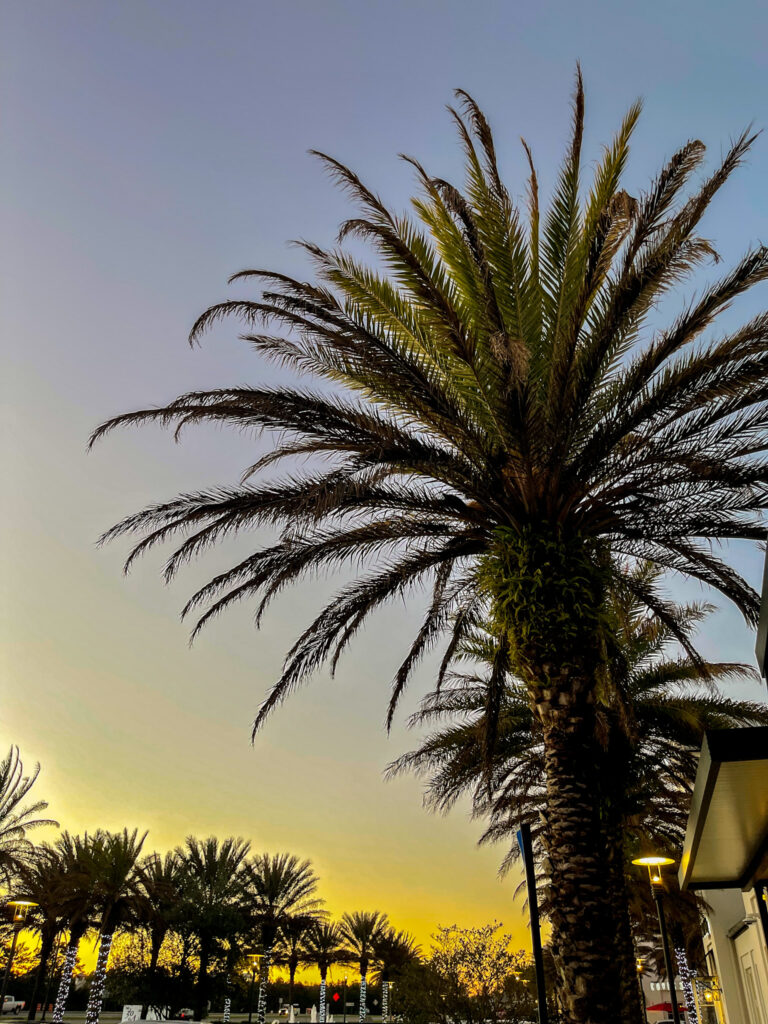 I ordered these photo organizers (on the left in the image below) after my friend Kris shared them in her Instagram Stories. I was basically able to condense five random photo boxes down to two of the totes. I used my label maker to label each of the interior cases. Feeling super organized now and I love how much easier they are to move around in the handled cases!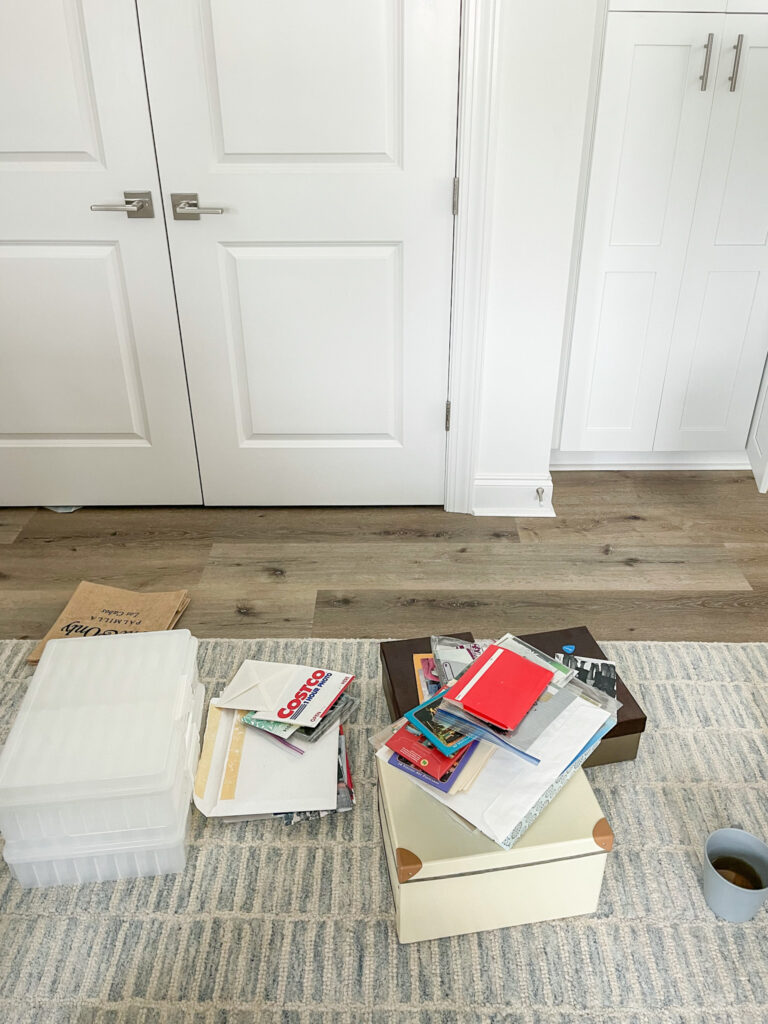 I came across this little gem in the stacks. This was the very first day Kurtis and I met each other (at a wedding) back on May 31, 2002. We were babies! Both with very bleached hair!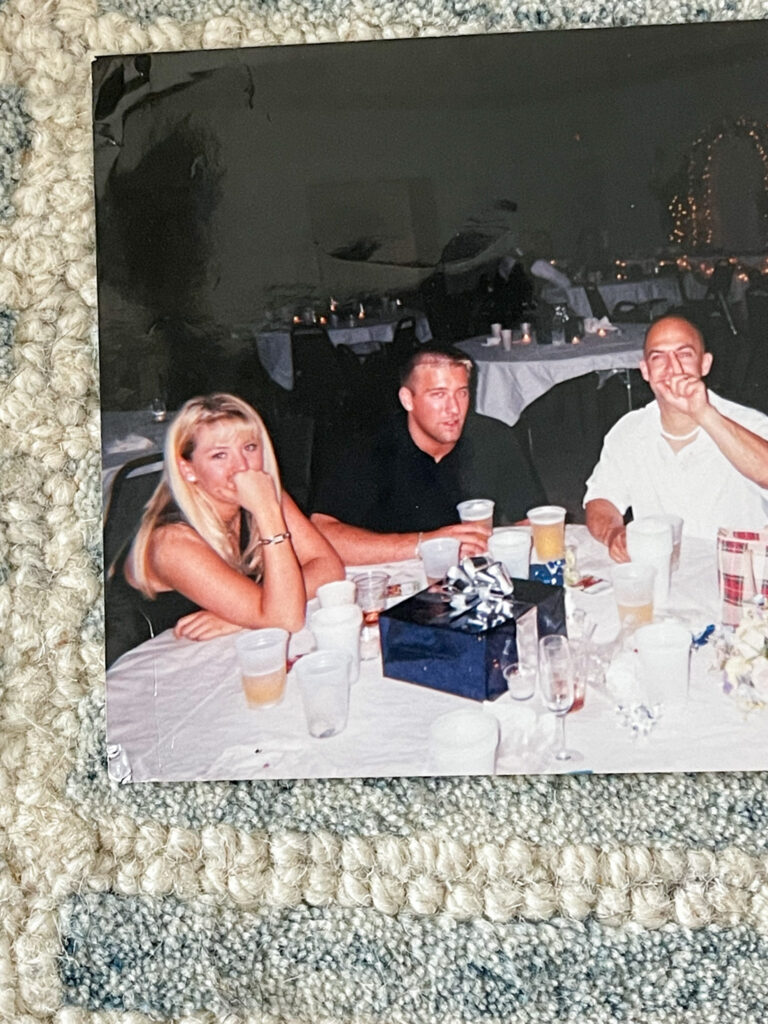 My "helper" fell asleep on the job.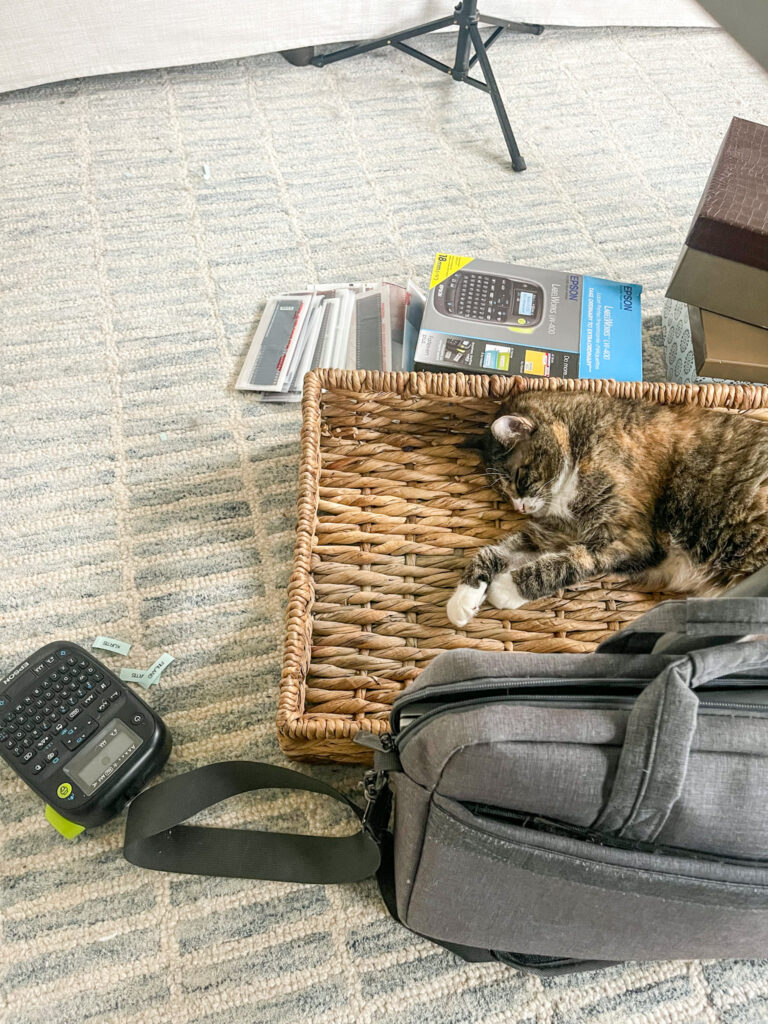 Bailey has been loving her screened-in porch time on the "catio". She's claimed this ottoman as hers and she'll go out even when it's freezing outside! Side note: these swivel glider chairs we have loved for several years are available right now. As most of you know, they sell out pretty quickly once March rolls around.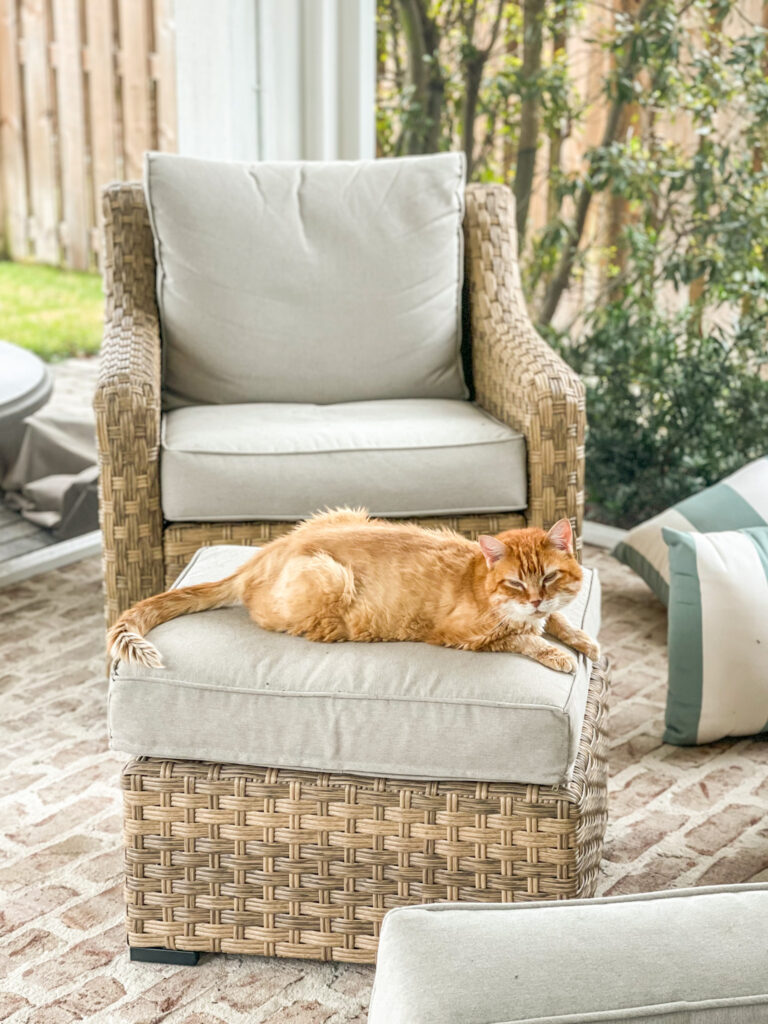 We lost power for a few hours early Saturday morning, which meant the cats' water fountain stopped working. So, we set out a bowl of water, and they all felt the need to drink from it at once. Even though they always have a bowl on the other side of the kitchen. Ha!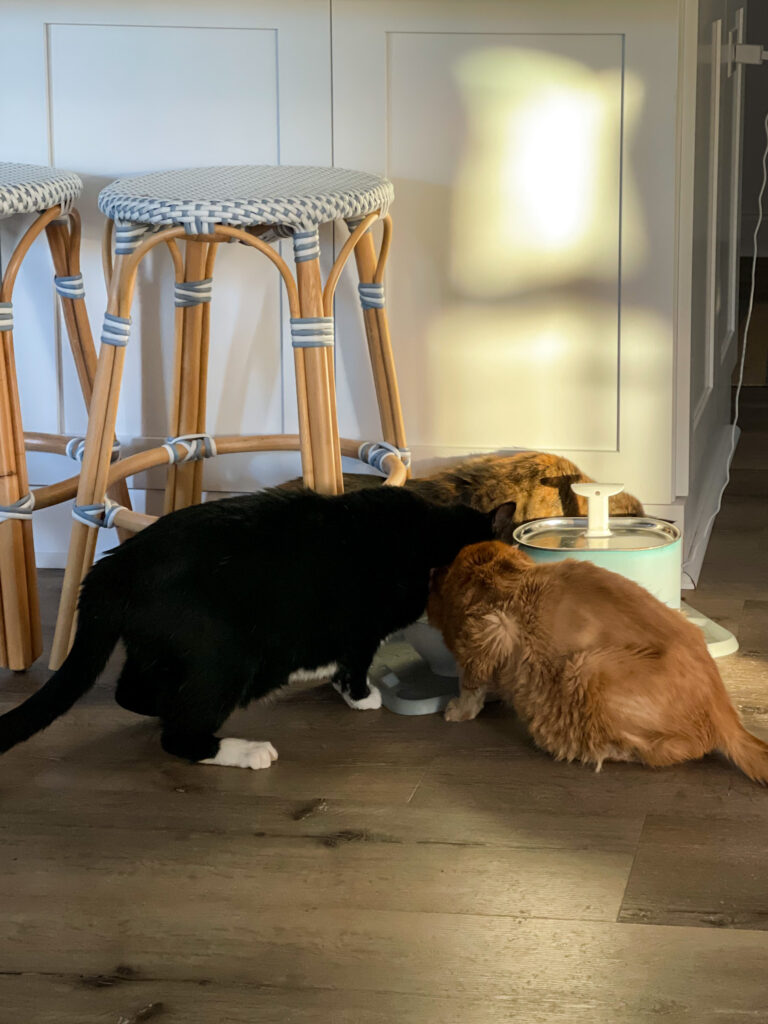 We've been buying a coconut yogurt recently, and Henley and Bailey are obsessed with it. Bailey hates nearly all human food (other than Easy Mac) but she goes crazy for this yogurt! Henley will eat just about anything so no surprise that she likes it 😉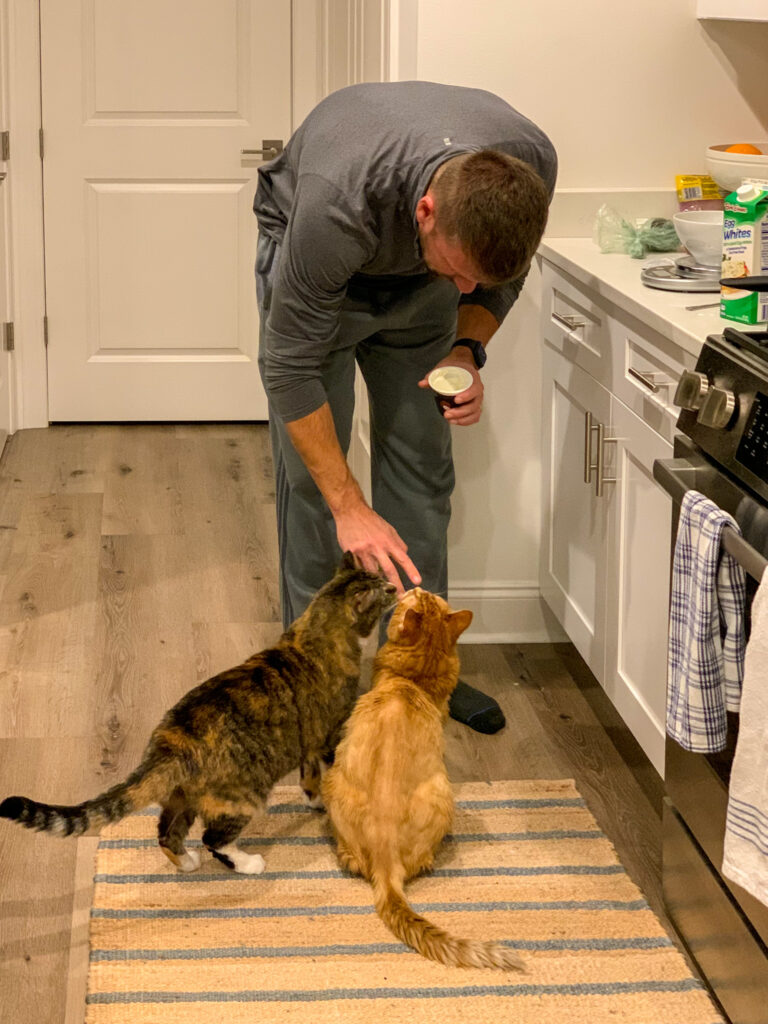 Circling back to last week's 400th Wednesday Watch List, I want to thank all of you that took the time to comment! It was so fun to read each and every one. I can't believe how many of you have been around for 5+ years! The random winners of the giveaway are Linda G., Holly (no last initial provided), and Sharon P. I will email each of you to get your store preference for the gift card. I'll plan to do more of these fun little giveaways in the future! I still prefer the blog over any social media, so I'd rather reward all of you than the casual followers on my other channels!
The weather is supposed to be beautiful most of this week, so I'm looking forward to a few bike rides and enjoying Florida "winter"! I feel like I'm only a few weeks away from being able to buy some plants too, which has me really excited!
Recent Buys & Sales
Following are some sales from the weekend that have carried over and are still going strong!
I hope you all have a great week!
If you would like to follow along on more of my home decor, DIY, lifestyle, travel and other posts, I'd love to have you follow me on any of the below channels: