Good morning! I hope you all had a great weekend! We've almost made it through January, which always gets me excited for spring to arrive. Here's a bit of what we've been up to this past week.
This post contains affiliate links for your shopping convenience. You can read my full disclosure policy here.
Home Projects & Updates
We spent quite a bit of time over the weekend at Hola Beaches, our short-term vacation rental house we offer down here. The paint wrapped up mid-week, and we wanted to get a few other things done before the cleaners went in. We hung a new light fixture in the dining room! Unfortunately we didn't have the right light bulbs with us, so we couldn't add the shades. I'll share a picture soon once we get them updated! But it's the same light fixture we're using in our bedroom in our house now!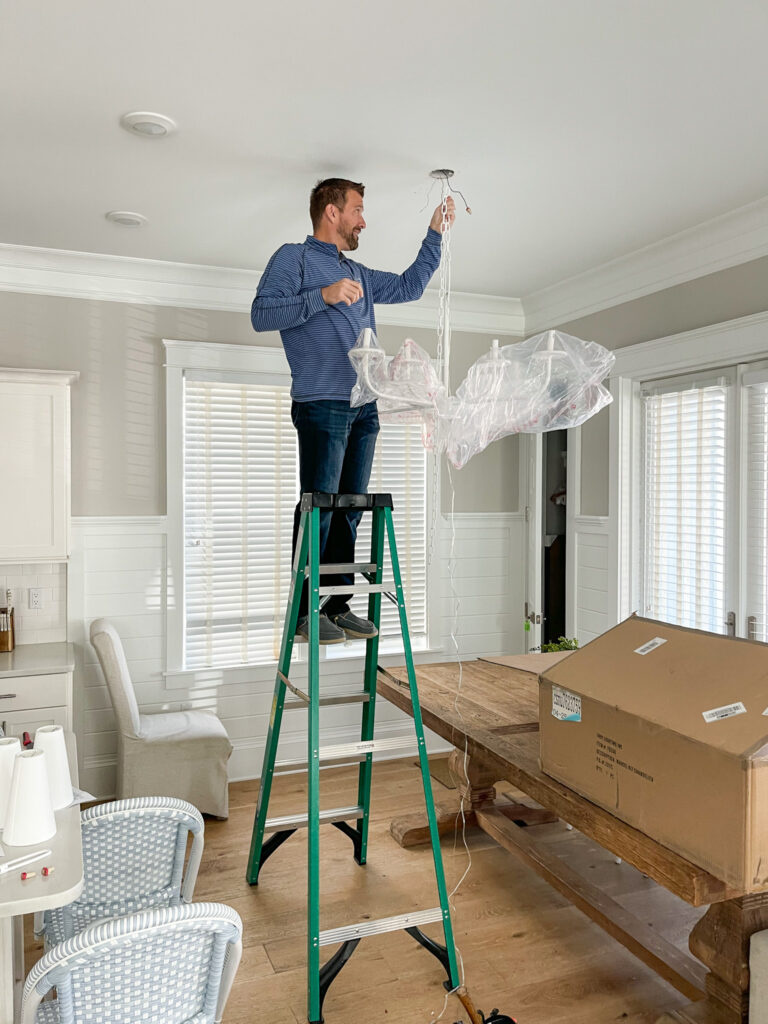 We also swapped out the old cherry blade fan for this sleeker option. It's the same fan we added to the living room but the white/white version was sold out. I like how the gold looks in here though! We also swapped out the old rug for this striped one (hence the bed being such a disaster). Slowly but surely it's starting to come together! I'll do an updated before/after tour soon.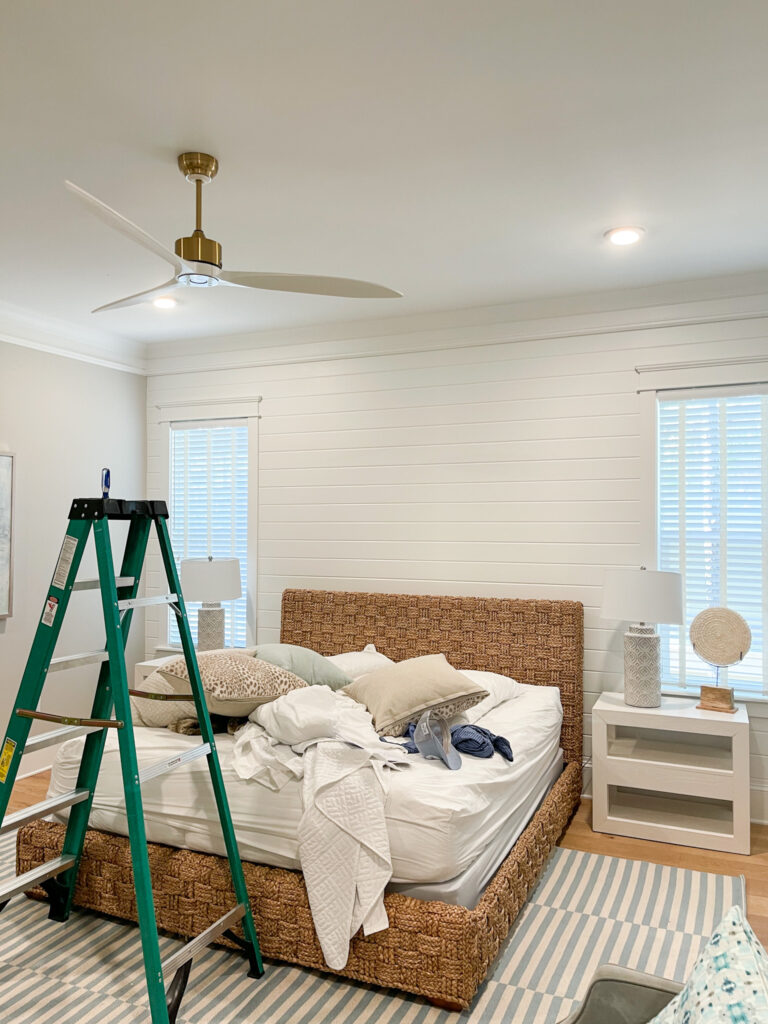 A lot of the lamps in the home were very "bling-y" rather than coastal when we bought the house furnished. Patience doesn't come naturally to me when it comes to updating things here, but we've had to do it slowly over the past year to make it more affordable. I was excited to finally add these oversized rattan lamps to one of the bedrooms!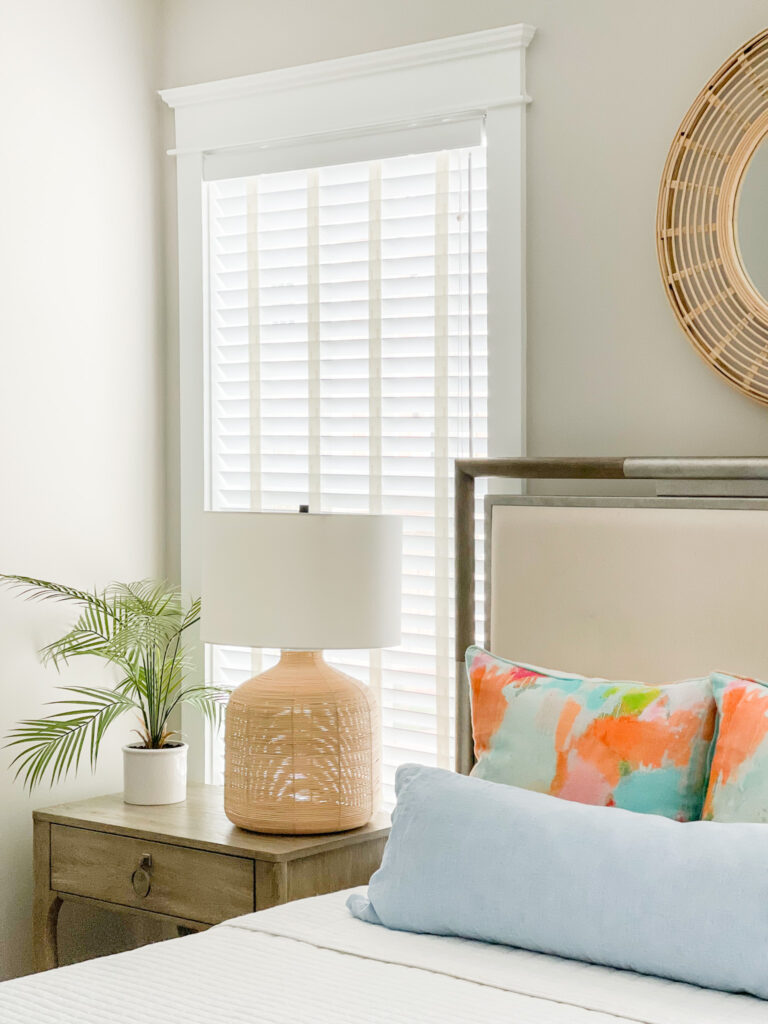 We also swung by the new build a few times. The HVAC has pretty much all been run, and they're planning to start electrical and plumbing soon!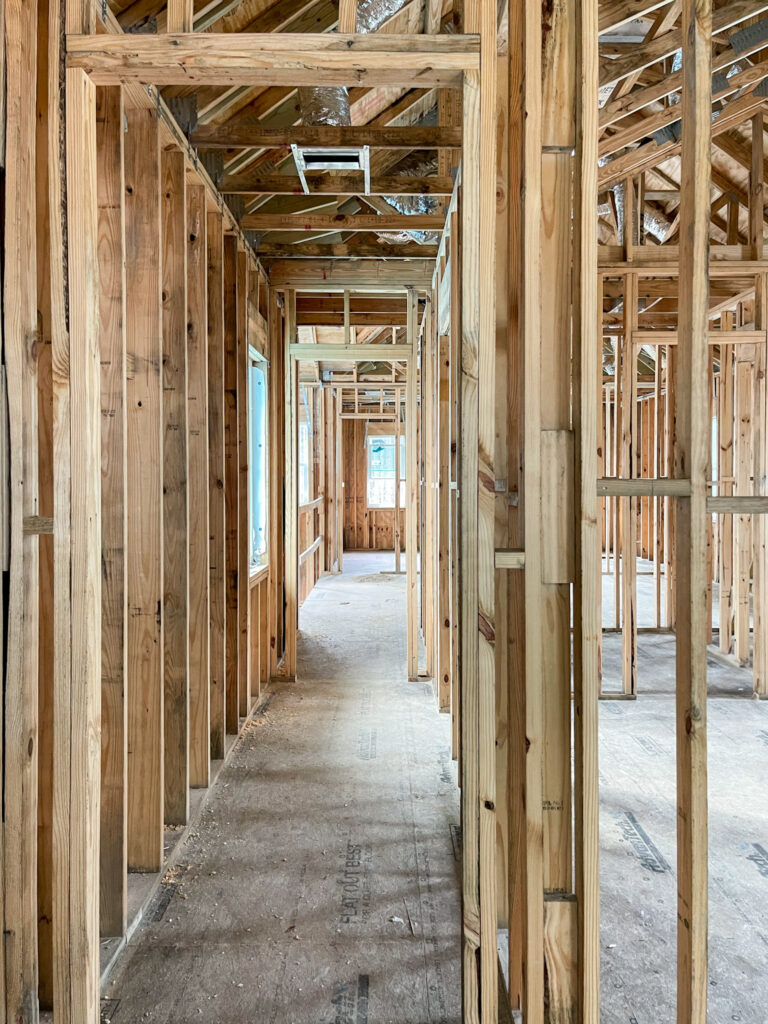 We actually ran into the superintendent on Friday and he walked us through the house that is very similar to ours. He gave some ideas for some improvements (like the odd can light situation below) so it was great to talk through some of those with him. It's helpful that we live so close (many building on our street are from out-of-state).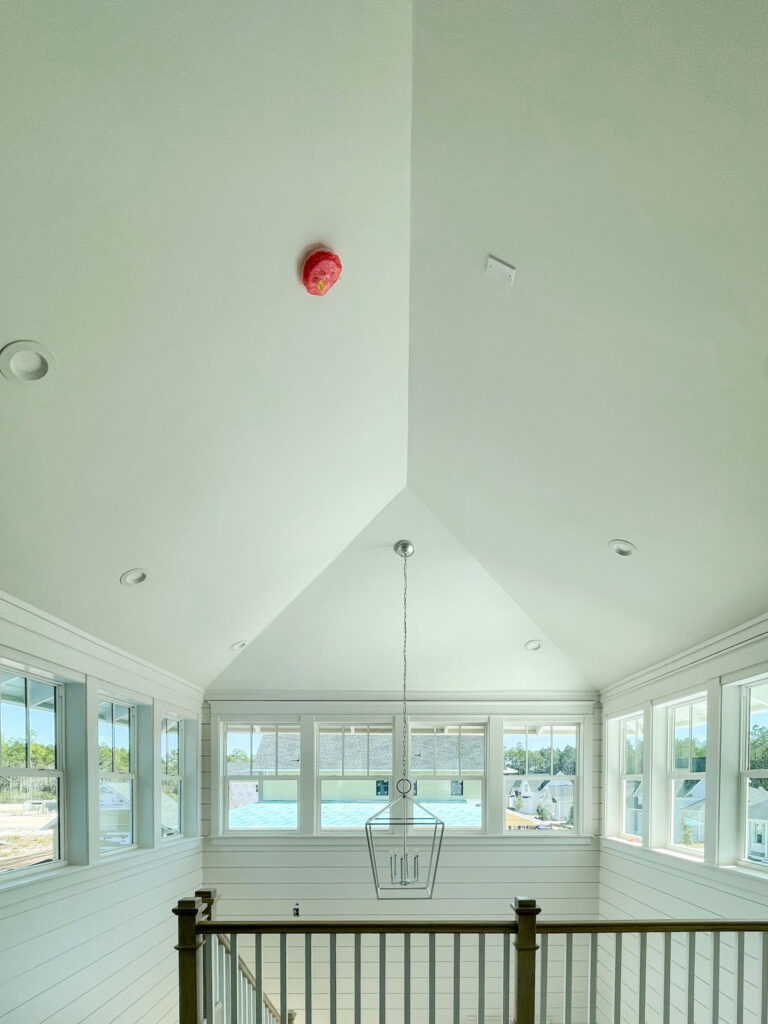 My friend Rachel, who's building three doors down from us, and I ran over to the sales office yesterday to look at hardwood floor and cabinet samples again (while the guys watched football). We have to lock everything in this week so I just wanted to confirm my decisions.We're doing the floors on the left, and Rachel chose the ones on the right. Excited to see them both in our homes!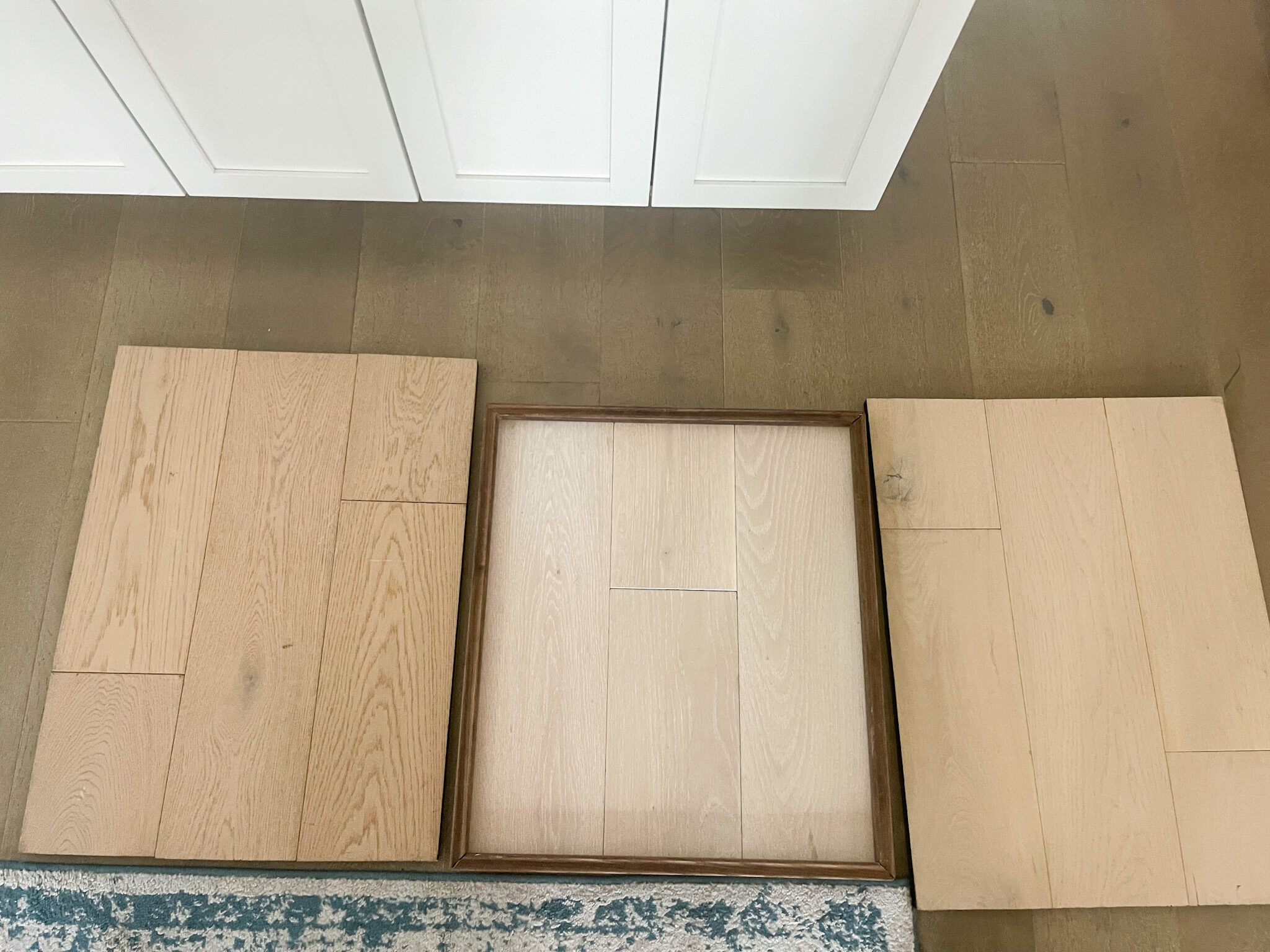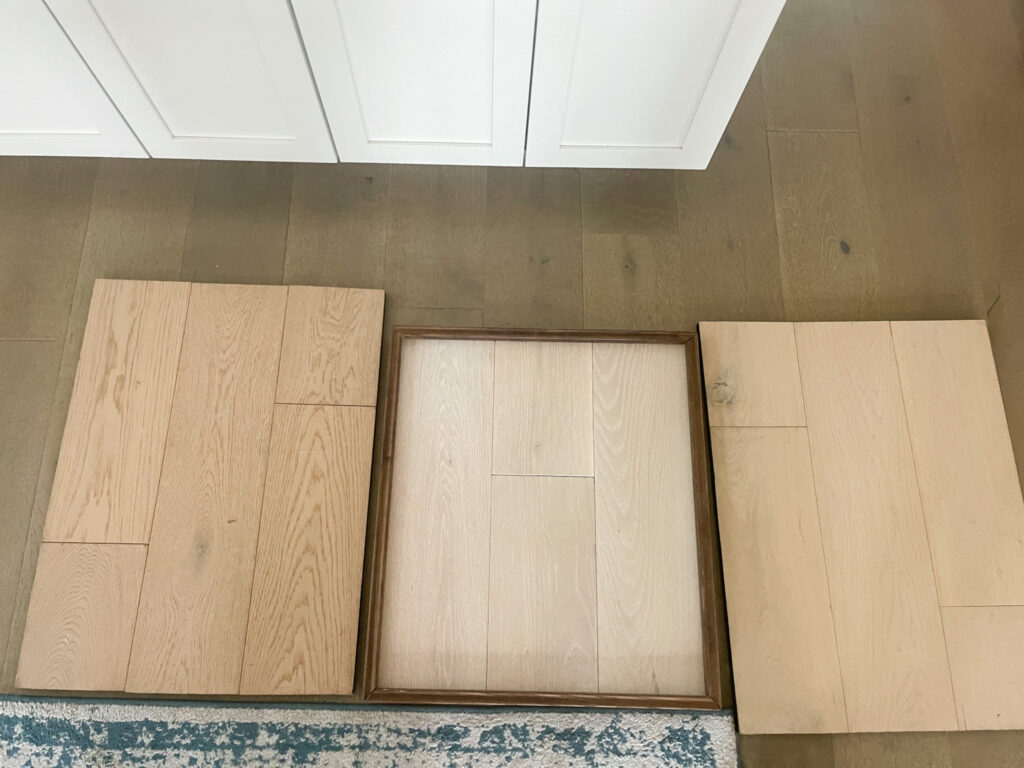 Top Sellers Of The Week
Following are the top sellers from last week across all of my channels. Links to each item are below the graphic.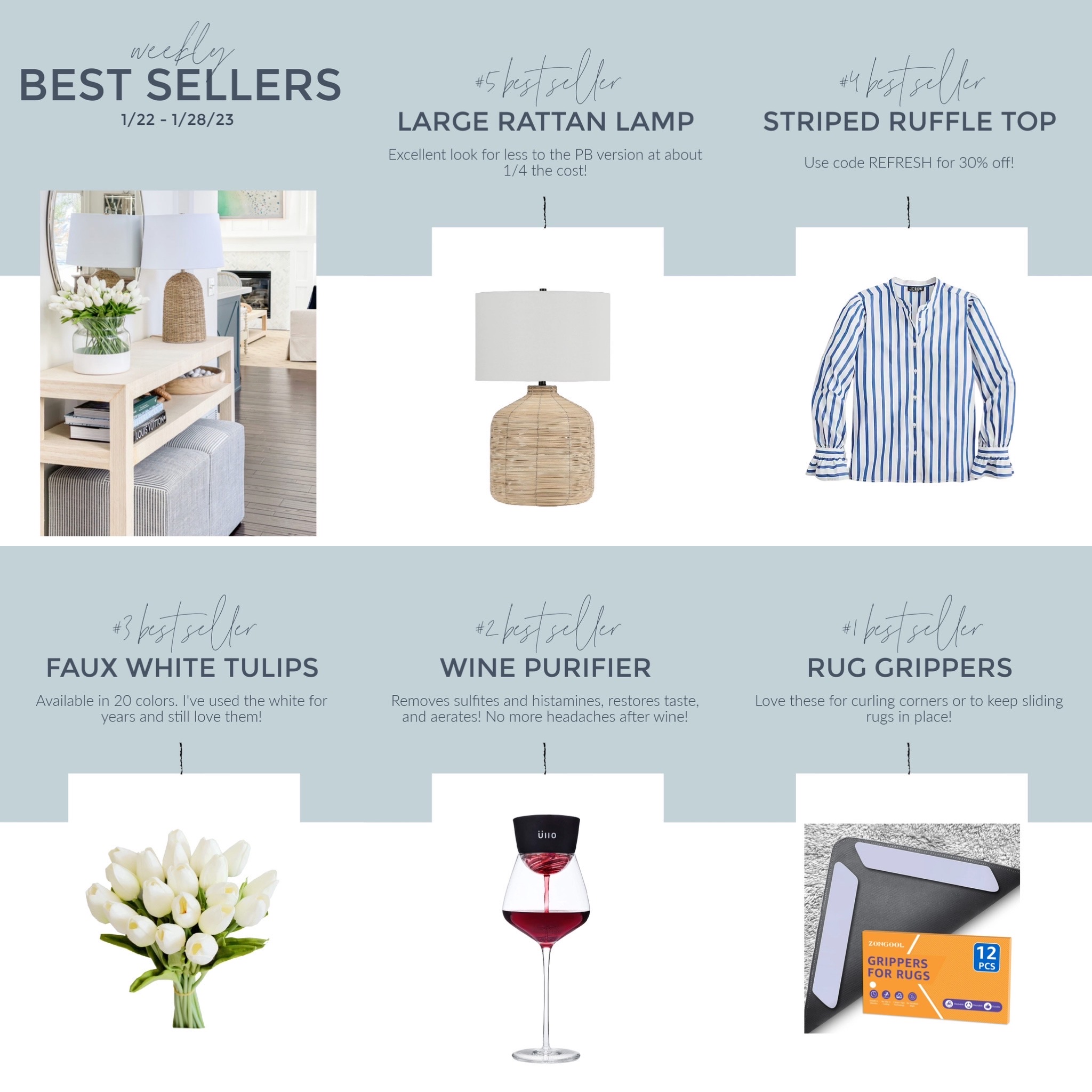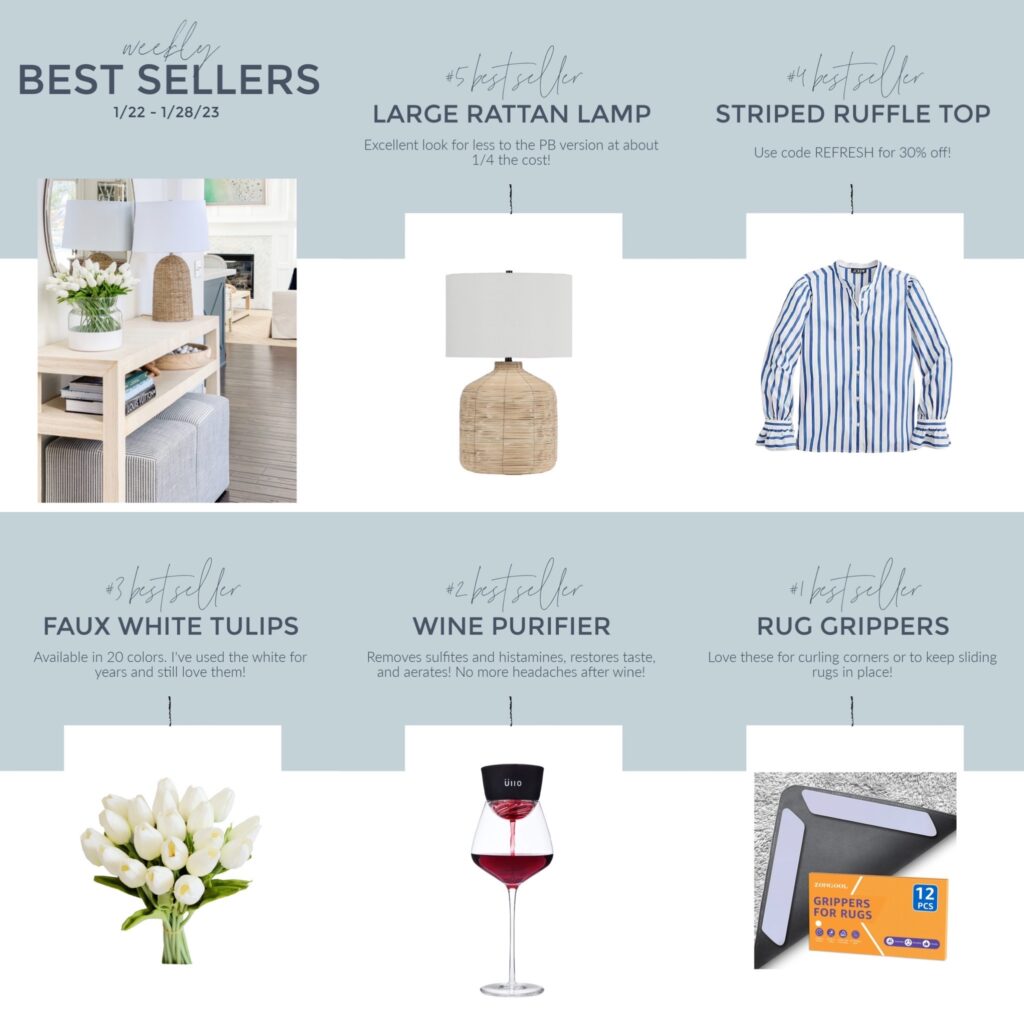 BEST SELLERS (each number is clickable): #5 | #4 | #3 | #2 | #1
In Case You Missed It
Following are the posts I shared over the past week, in case you missed some days!
Following are the most read blog posts of last week (excluding any of the new posts already mentioned above). Many times this includes old posts that are popular on Google or Pinterest.
Around Town & For Fun
Kurtis was in Dallas for work for most of the week. Since I didn't want to run him to the airport at 4:15 am on Monday, he took the car. So I was basically stuck at home all week (the challenges of going down to one car). But it was actually great because I was able to crank out some computer work and get things done around the house!
I finally got one of my flat outlet concealers installed behind our console table in the dining room (the outlet is right behind that center bar). So, now I finally have the lamps plugged in without the table sticking out an extra three inches! We need the storage below for cat food on the left and our trays on the right. So, it's not perfect, but now looks a lot better than it has for the past few months!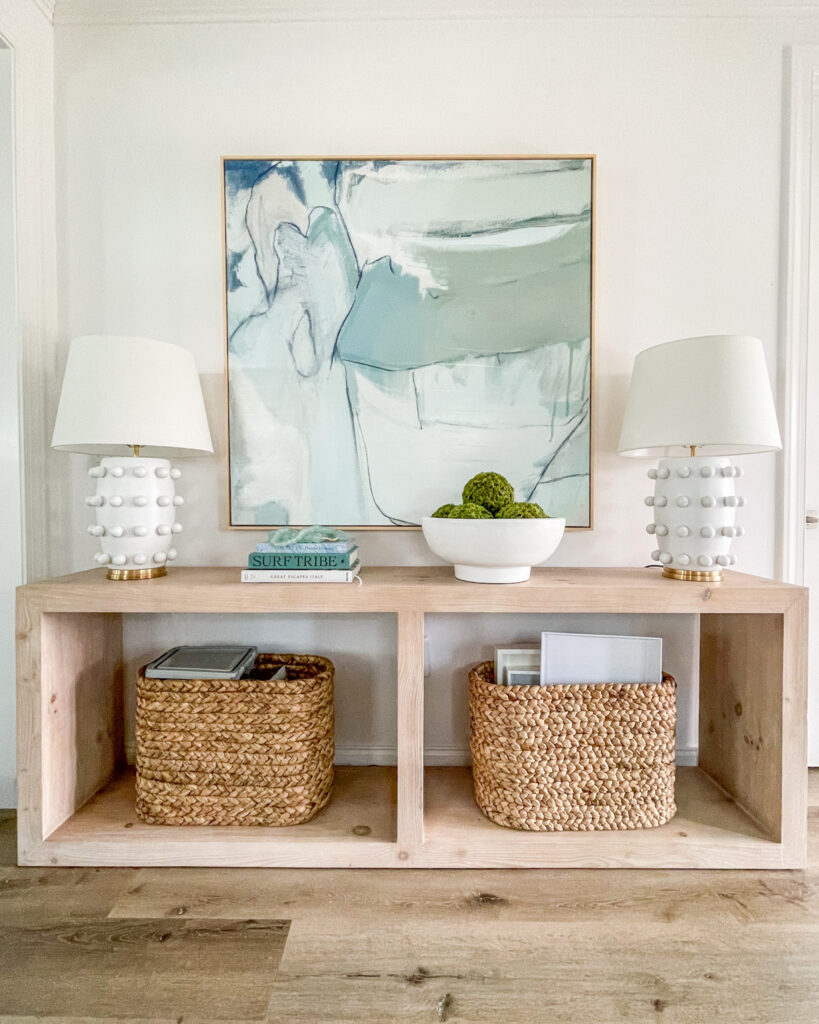 SOURCES: Console Table | Lamps (look for less here) | Abstract Art | Baskets | Large Ceramic Bowl | Similar Moss Balls
We did a little field trip Saturday morning to look at a commercial property with some friends. This was the view across the street. It was a bit chilly out, but such a beautiful view!!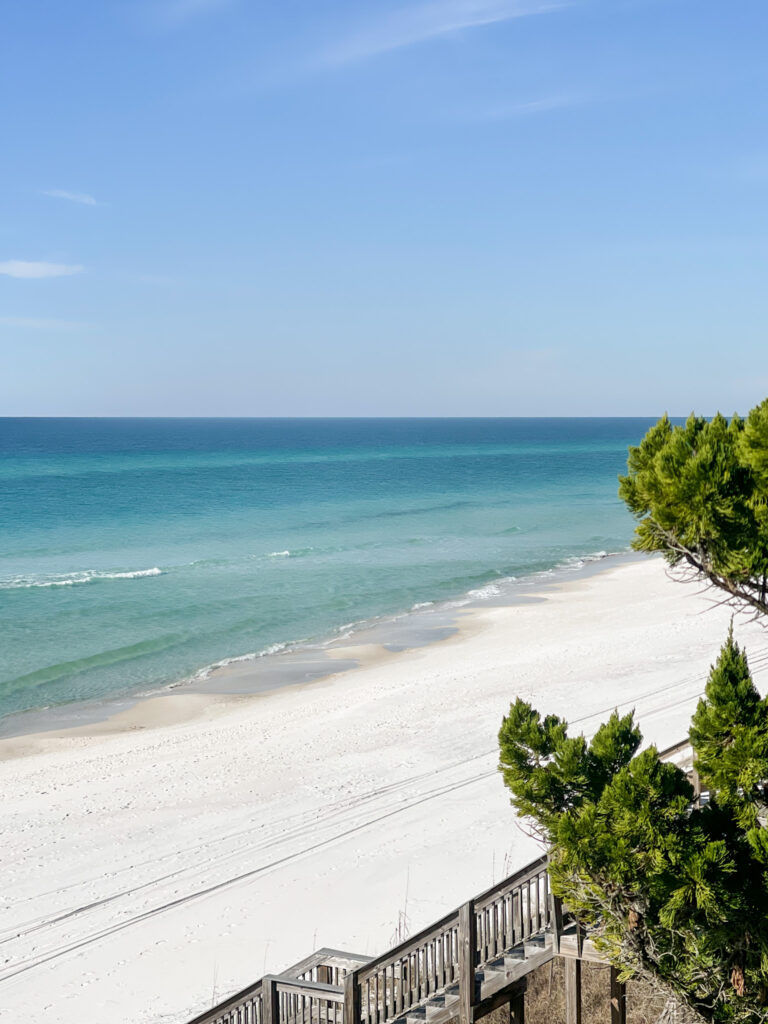 We have some friends that live off of 30A in the Watersound area. Their home is on one of the dune lakes, which are fairly unique to this area. When the water is high, the dune lakes spill into the gulf, so the water is brackish. They have decided to rent out their home, so Saturday night they hosted a farewell taco/margarita party and a handful of us took a sunset cruise on their pontoon from their house down to where the lake meets the gulf.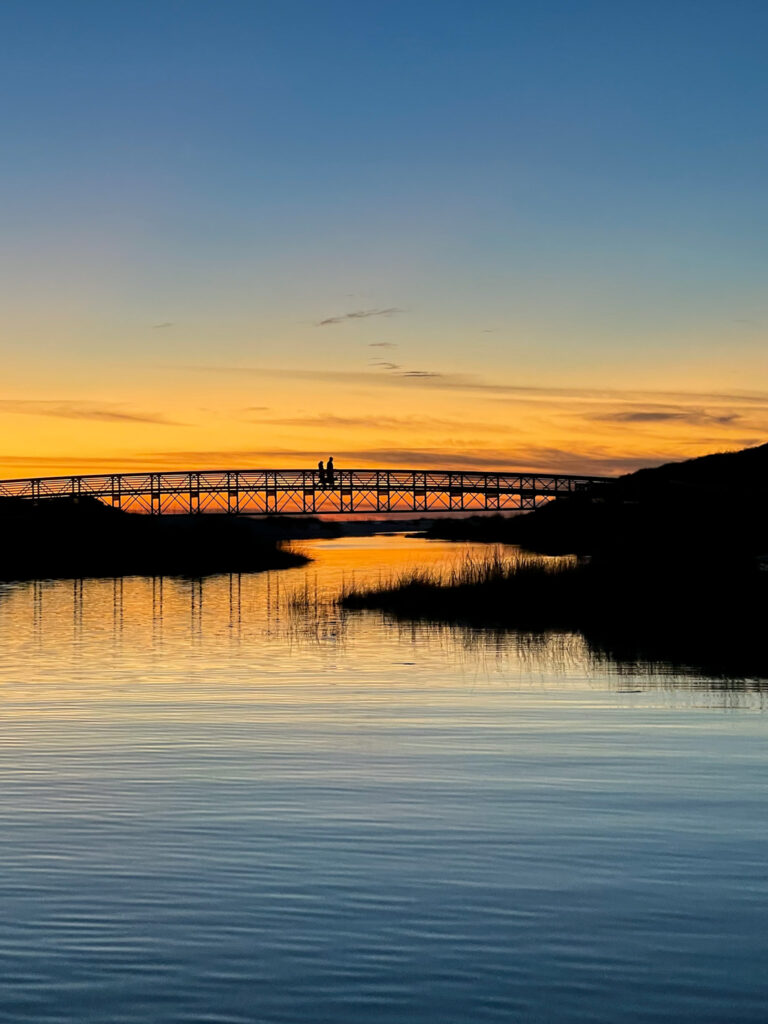 The water is very high right now with all the rain we've had, and it was a bit surreal floating on water slightly above sea level, when you could see the gulf just over the dunes! It was so beautiful and the sky was putting on quite the show!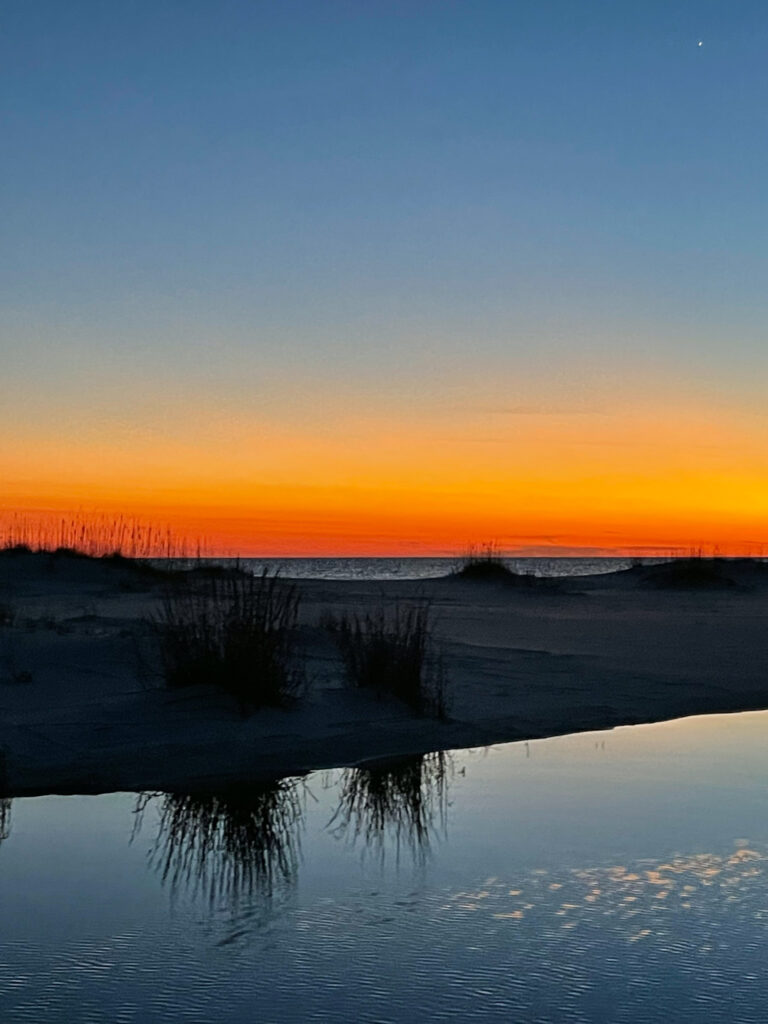 They also made a fire for s'mores (mostly for all the kids, but you know I couldn't resist). It gets fairly cool here this time of year once the sun goes down, but it was such a gorgeous night and the fire made it very pleasant. It's still so hard to believe we are able to spend so much time outside here in January! We absolutely love it!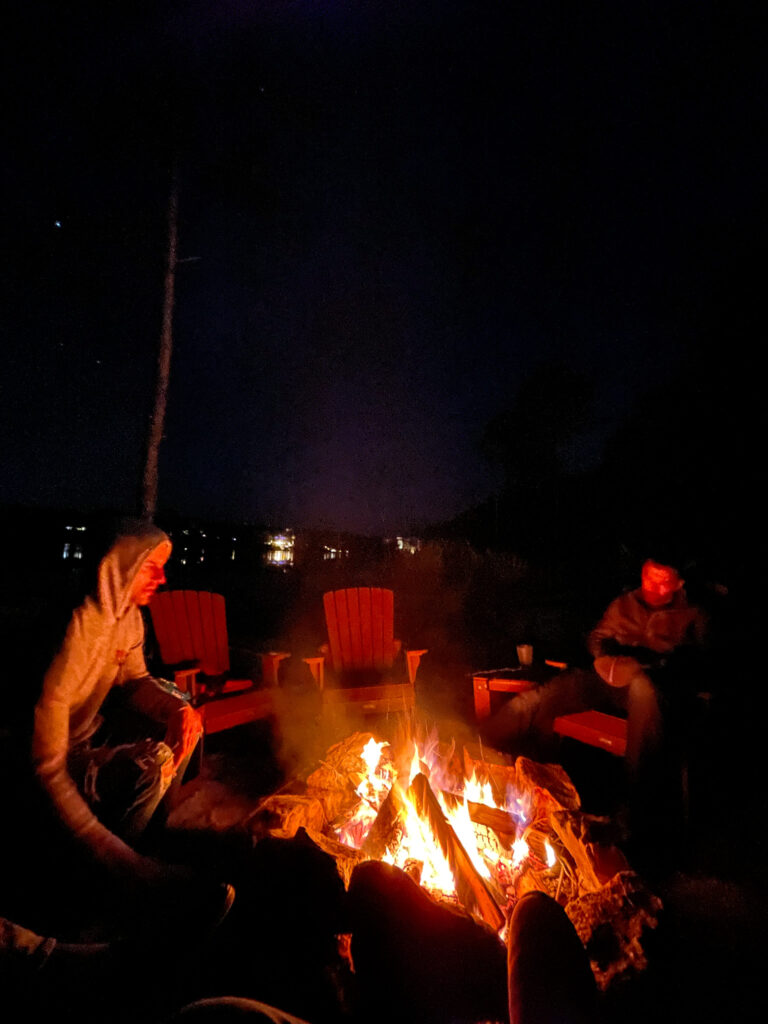 I decided to wear my "sailing outfit" for the night. I bought this American flag sweater on sale a few years ago from Tuckernuck, and love when I get the chance to wear it! My flats were from Birdie's a year or two back, and I'm wearing these Walmart jeans. All about the high/low mixing 😉
We're excited to both be in town for all of February before we head on Kurtis' annual incentive trip for work in early March. This will be our first time doing the trip since February 2020 so we're looking forward to it!
Recent Buys & Sales
Following are some sales from the weekend that have carried over and are still going strong!
I hope you all have a great week!
If you would like to follow along on more of my home decor, DIY, lifestyle, travel and other posts, I'd love to have you follow me on any of the below channels: