Welcome to this week's Wednesday Watch List, where I share the random things that captured my attention and stole my heart over the past week!
Today actually mark's the 400th Wednesday Watch List, with the first one published on June 4, 2014, which seems a little bit surreal! So, in honor of the occasion and to thank you all so much for following along all these years, I'm going to give away three $100 gift cards to the store of the winner's choice!
I'll keep it super simple. All you have to do is leave a comment on this post sharing a favorite find from a past Wednesday Watch List, or even just how you remember finding my blog or how long you've been reading. Be sure to include your email address in the field indicated so I can contact you (if you leave it in the email field it will not be publicly shown and I will not use it to contact you other than to let you know if you won). That's it! I'll keep it open until Sunday night and then announce the winners in Monday's Weekend Recap. Thank you all again for reading along and supporting my blog!
This post contains affiliate links for your shopping convenience. You can read my full disclosure policy here.
1 – I've been looking for ideas for window coverings for the large 10'x16′ sliders we'll have in our living room at the new build. I came across this club room in this home tour from the talented Kara Miller Interiors. I'm really liking the look of simple drapes off to the side that can easily be closed when needed. It will help give a little dimension and softness to an essentially all glass wall, but can also provide privacy when needed. The laundry room cabinets in this home are fairly similar to what ours will look like too!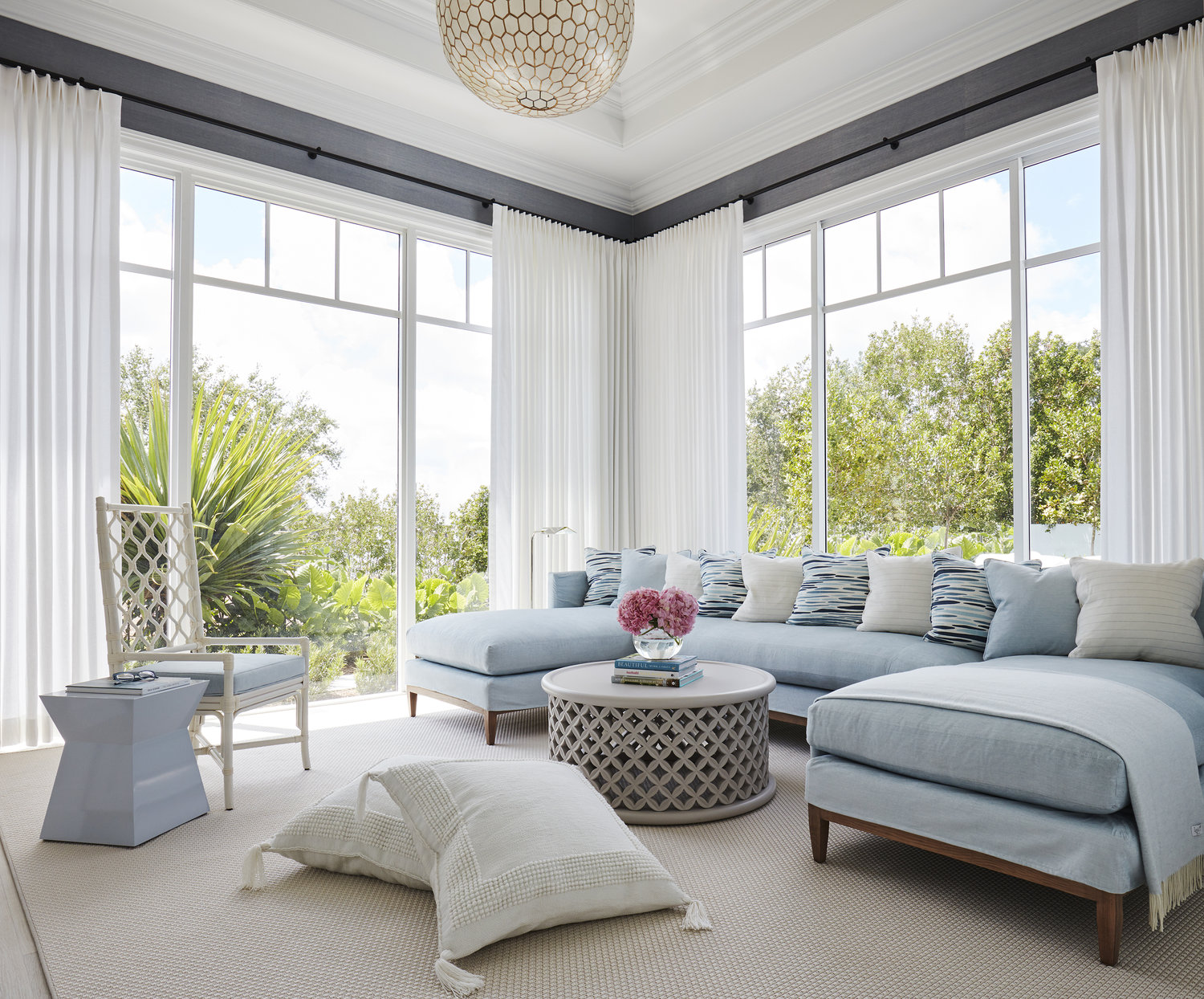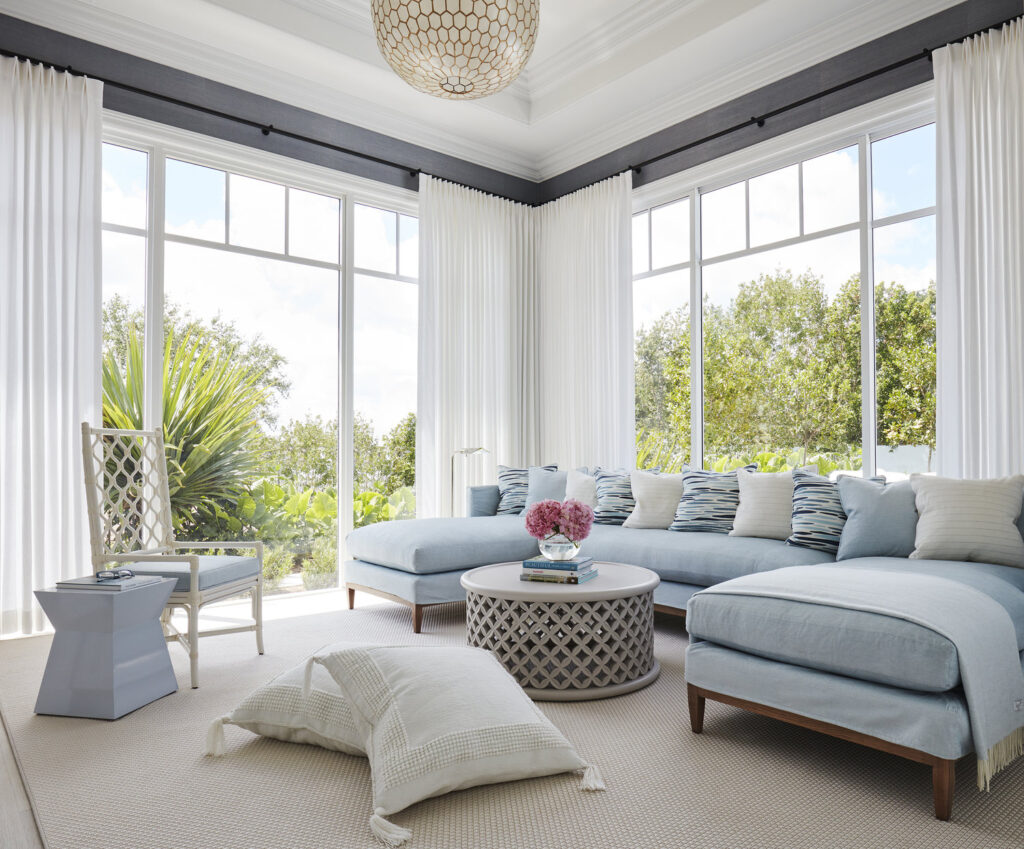 2 – I'm loving this new belted tunic turtleneck fleece from Dudley Stephens! I'm also loving the new collaboration with Mestiza for this chinoiserie print in their popular Park Slope Turtleneck! Despite the move to Florida, I couldn't part with any of my Dudleys and have actually already worn them twice! They are so cozy, soft, and WARM! I typically size up because the fleece typically doesn't stretch much and I don't like how warm I get with it too fitted. But otherwise I'd say they fit fairly true to size! Be sure to also check out their sale section for older versions marked up to 60% off!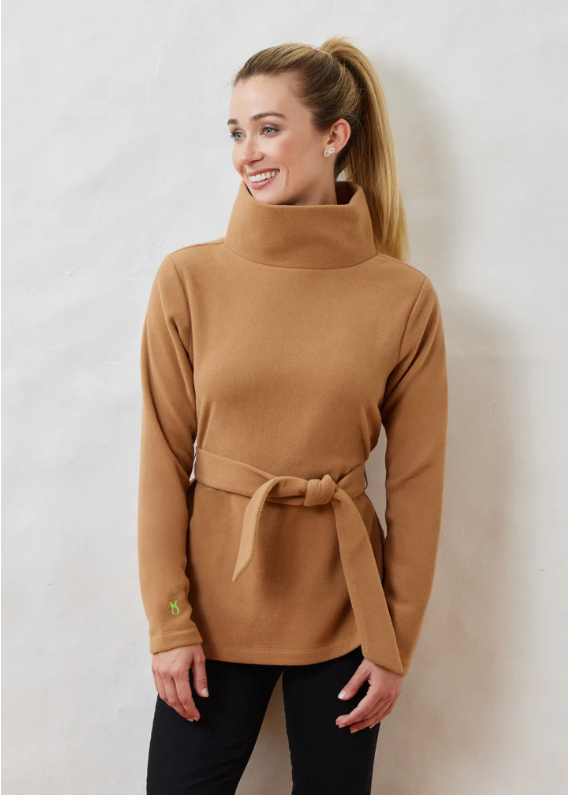 3 – I ended up ordering two sets of these disc beads for Hola Beaches and ended up keeping one for myself! The picture is a very accurate depiction of the pretty light aqua color. I love that matte finish and I plan to style them in our entryway or on the coffee table on top of some coffee table books! They'd also look pretty draped on a demijohn vase or lamp.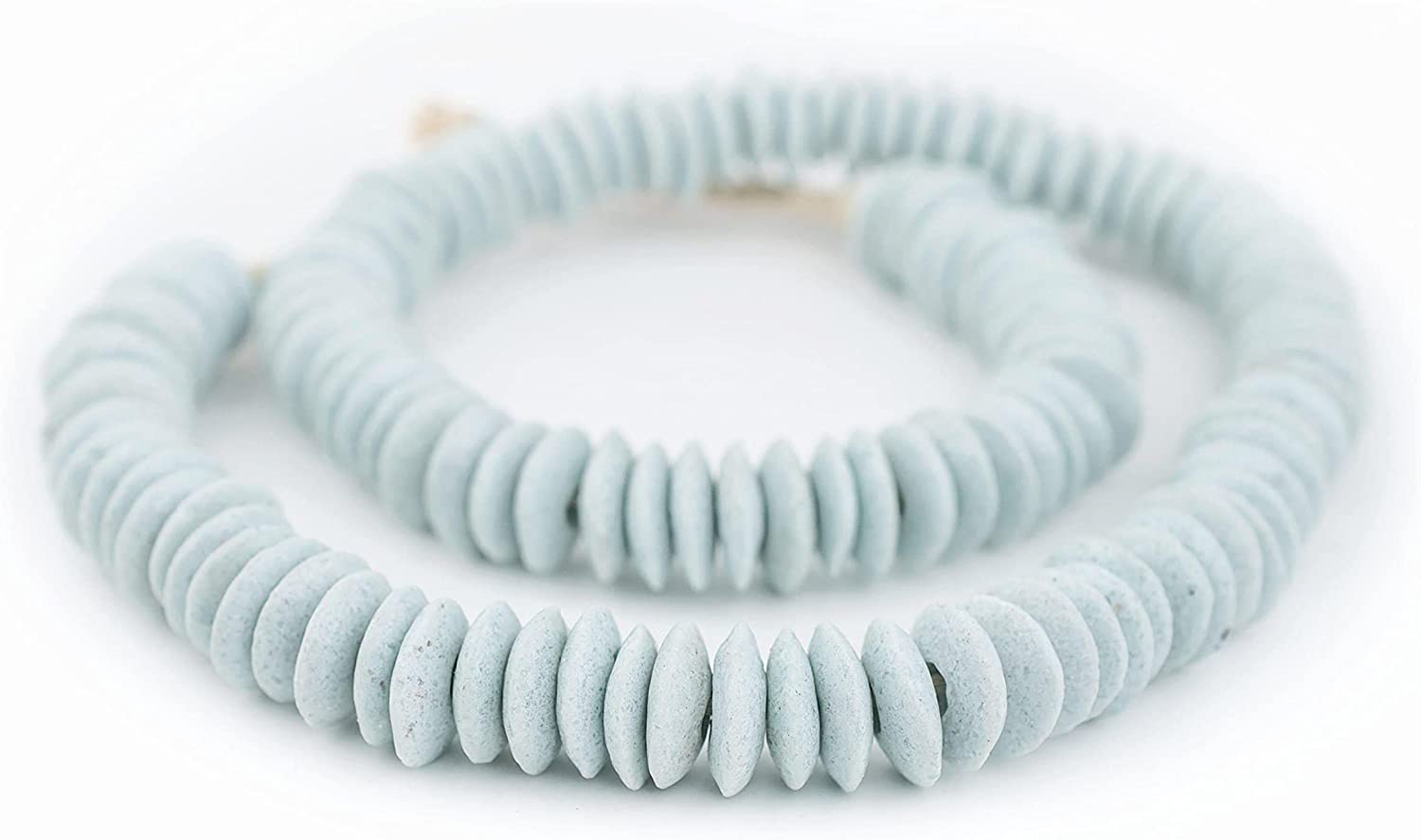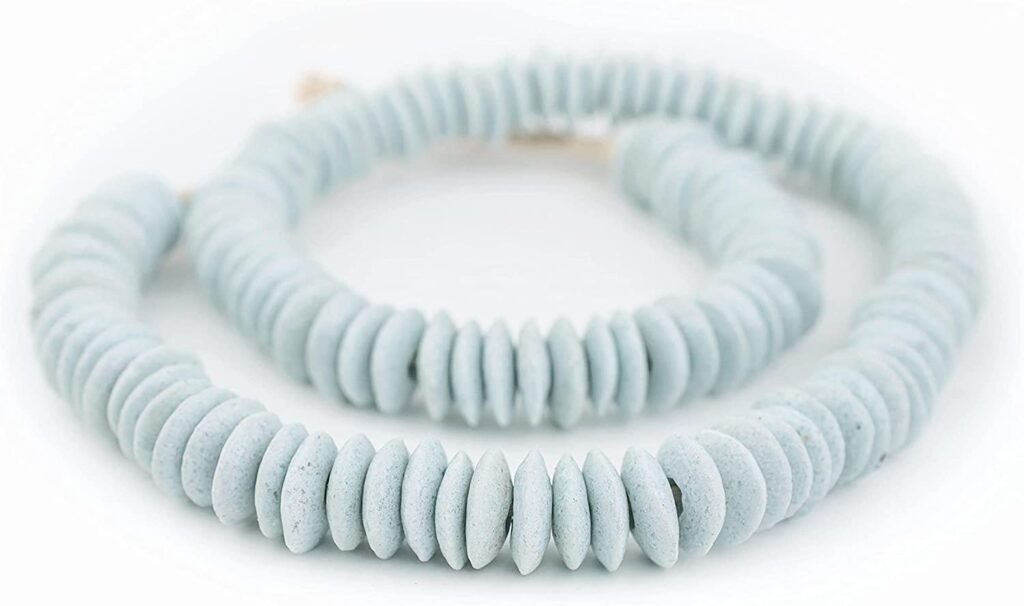 4 – If you love the Pottery Barn Cayman Coffee Table but need a more affordable alternative, this budget-friendly option (which just got marked down even further) is a great alternative! It has mostly excellent reviews, and when I shared this graphic on Instagram, I had a reader reach out who owns it and said she loves it!
5 – I think these embellished scalloped heels will be so pretty for spring into summer in this linen color! They also have additional colors of this style as well as some in satin and velvet that are on sale! And if you prefer to buy direct from the brand or need additional sizing, you can buy them from Sam Edelman here or on Amazon here.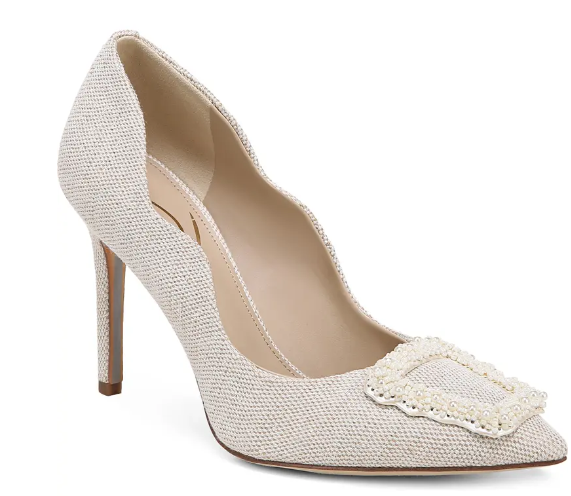 If you would like to follow along on more of my home decor, DIY, lifestyle, travel and other posts, I'd love to have you follow me on any of the below channels: