Good morning, and happy Monday! I hope you all had a lovely weekend! Here's a bit of what we've been up to this past week.
This post contains affiliate links for your shopping convenience. You can read my full disclosure policy here.
Home Projects & Updates
We're getting to the more "fun" side of building a house, and that is focusing on some of the selections. We had our lighting appointment on Tuesday for the new build, and although we aren't 100% wrapped up, I'm really excited about the ones we did pick out! I could spend all day wandering around a lighting store. We used the Moravian star below in our pool house in Omaha (in a much smaller size) and it may make an appearance again. It's one of my favorite light fixtures ever!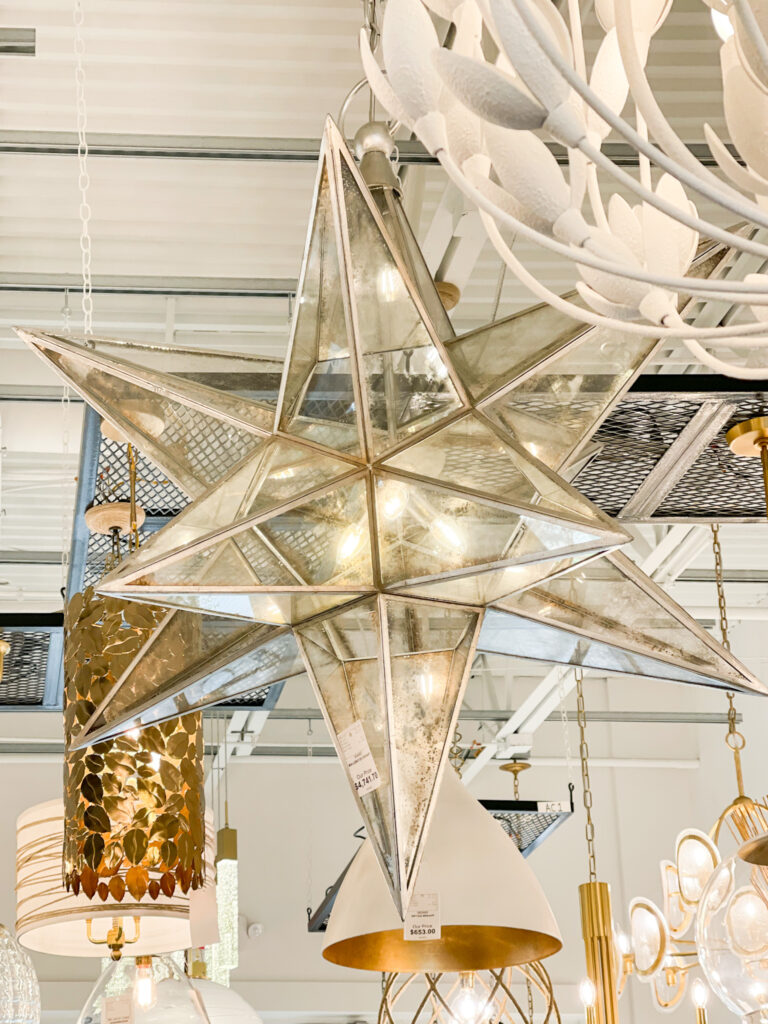 We also ran over to the countertop store and slab yard our builder works with. We're leaning towards a natural stone this time around like marble or quartzite, rather than quartz. We know natural stones present some challenges, but we're really drawn to the more organic look. We both fell in love with this honed White Carrara Venatino marble. We haven't had it priced out or inquired any further, but this is the look we're going for. A little more dramatic than the quartz we had in our kitchen in Omaha, but still rather subtle and clean. But I'm definitely leaning towards a honed or leathered finish in lieu of polished! I couldn't stop petting this slab! The subtle texture is so good!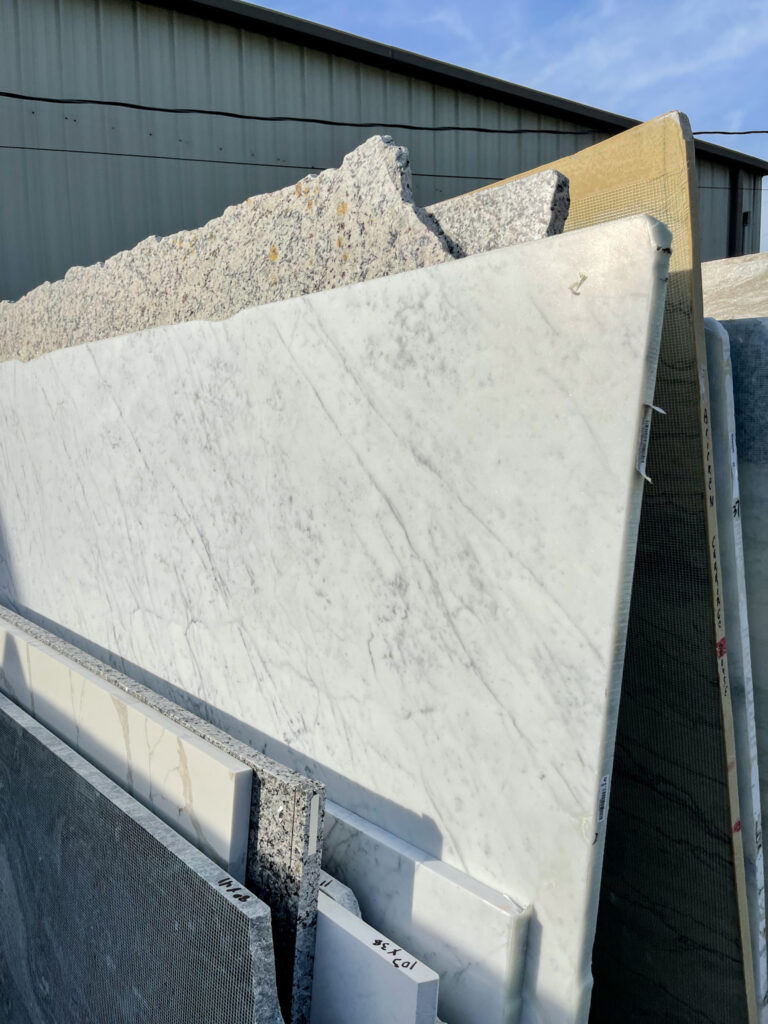 I also ordered some tile samples from Floor & Decor for our potential kitchen backsplash to play around with. I wasn't super impressed with their packing. Someone really probably thought that handful of peanuts were helpful though. I couldn't stop laughing when I opened it! Shockingly none of it was broken – just a few chipped corners here and there.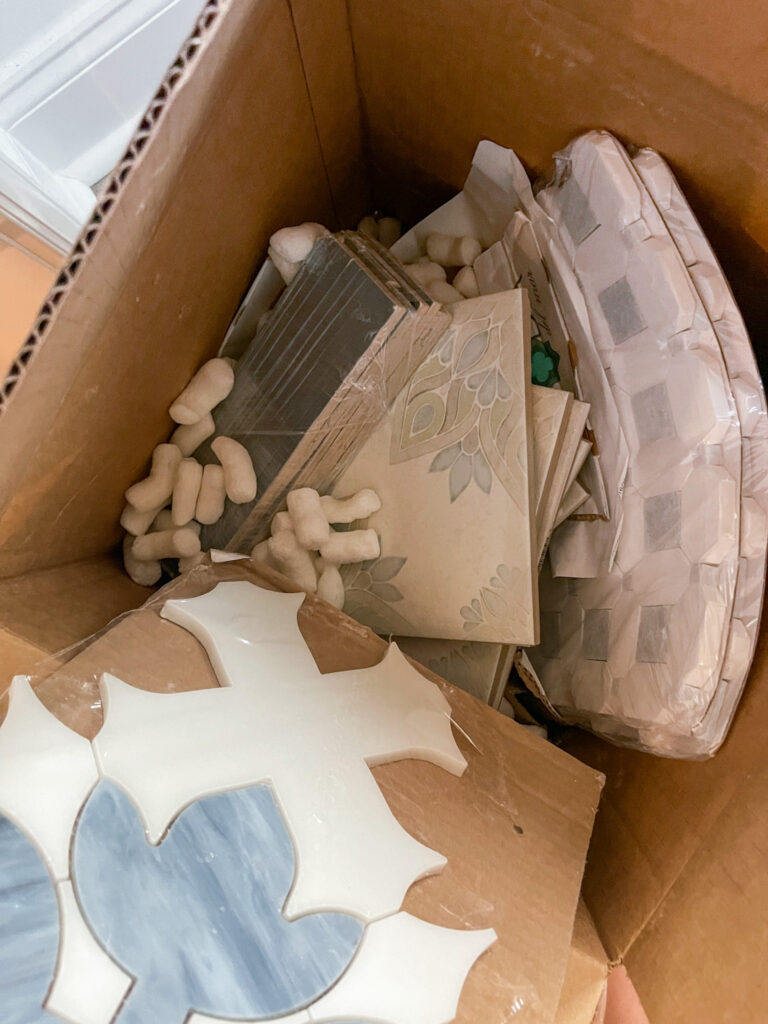 I'm planning to do a big, dedicated house update post tomorrow now that there is more to share. I'll be giving a lot more of the specifics about the spaces and how we plan to use them. And maybe even a peek at some of my design ideas! So if you have any questions, leave a comment on this post and I'll try and address it tomorrow.
But, the biggest news of the week is that we got stairs and can finally explore the upper level!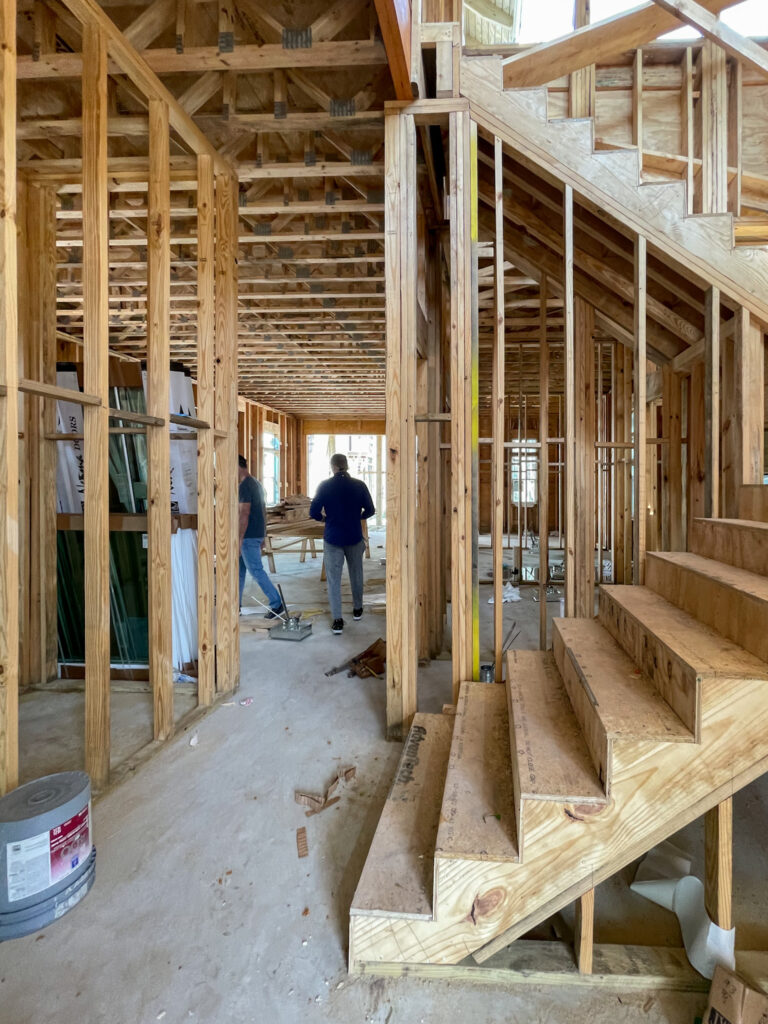 They also started installing some of our windows and doors and even started running some of the HVAC in several of the rooms. Things seem to be moving pretty quickly now after the holidays! With the houses being so close together here, I think the best view will be in our carriage house! These French doors lead out to a little Juliet balcony with a view of the woods behind. I'm hoping to find a tiny bistro table with two chairs to place opposite that wall in the center so our guests can have their morning coffee or evening wine out there! Kurtis and I also joke that one of us may just move out to the carriage house permanently 😉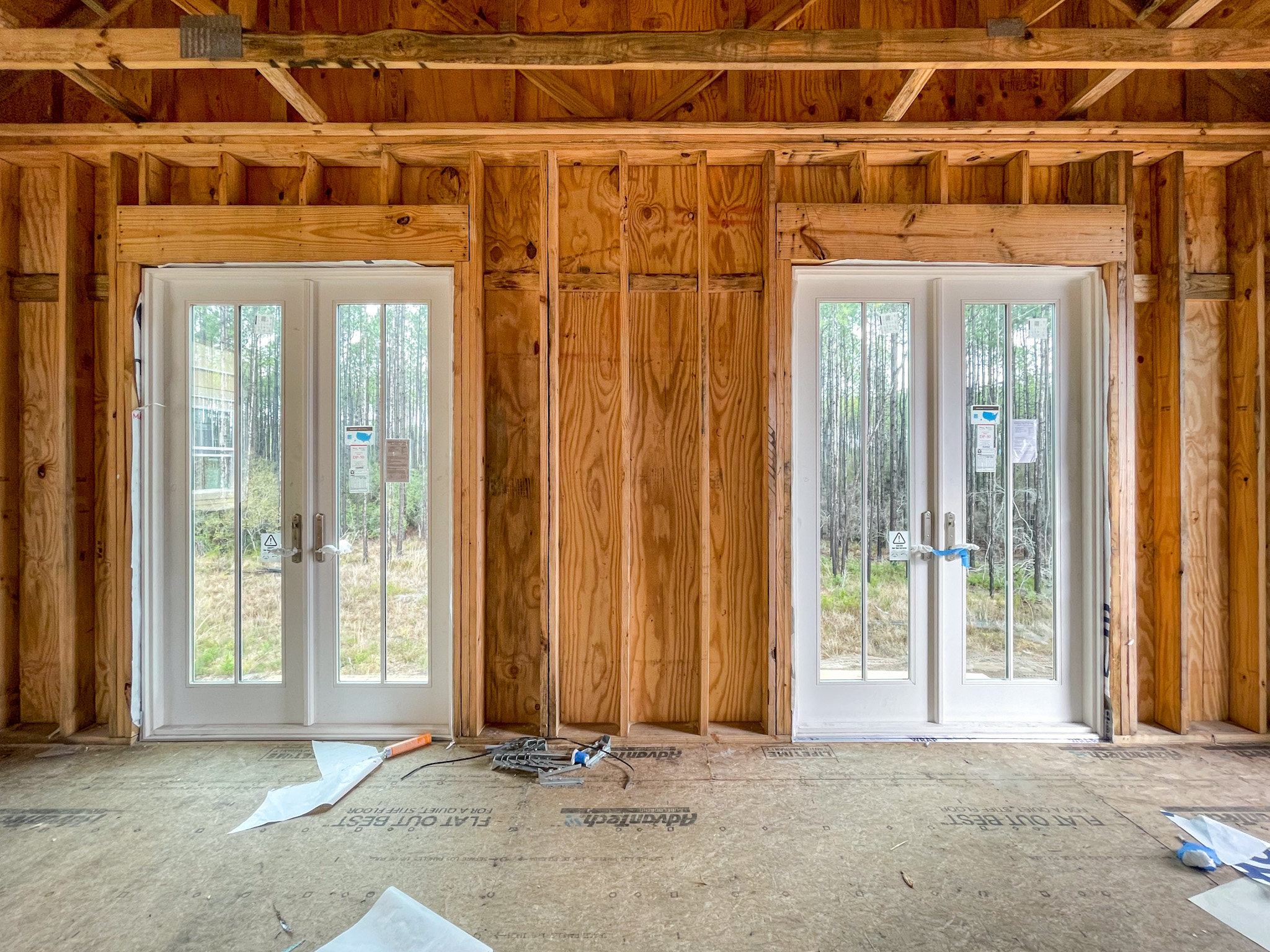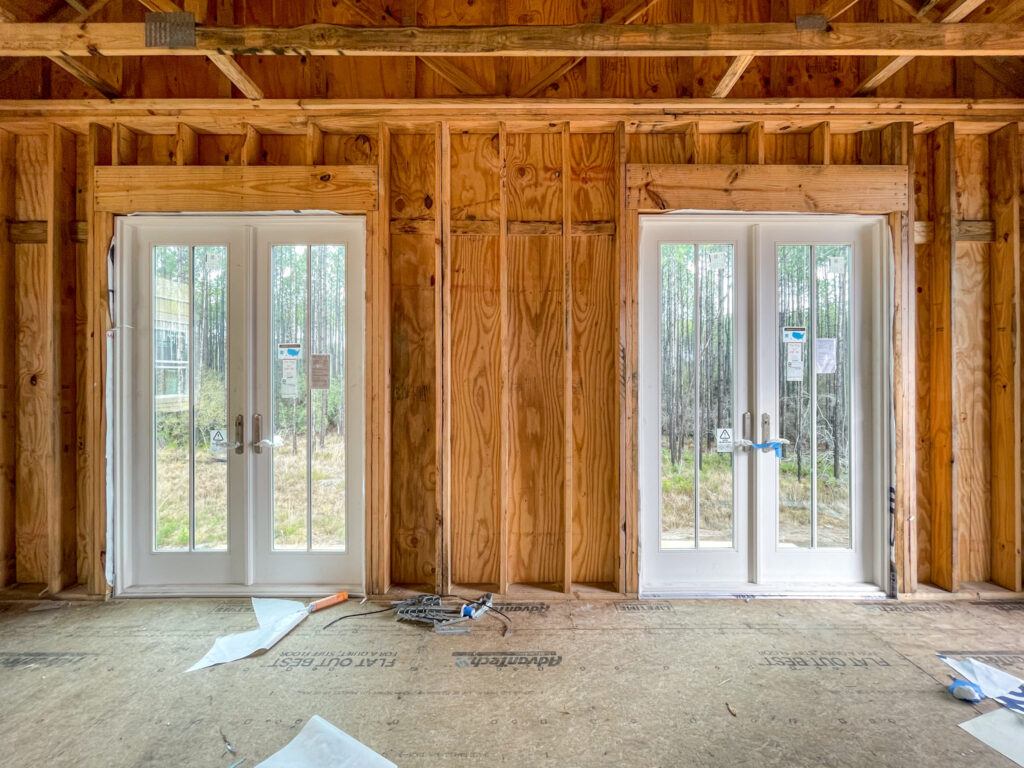 All of the interior and exterior painting has been wrapped up at Hola Beaches so I'm excited to get over there and check it out some time this week! We have plans to spend much of next weekend over there swapping out a few rugs, light fixtures/fans, decor, and adding a few simple updates. Then we'll get some new photos to share!
Top Sellers Of The Week
Following are the top sellers from last week across all of my channels. Links to each item are below the graphic.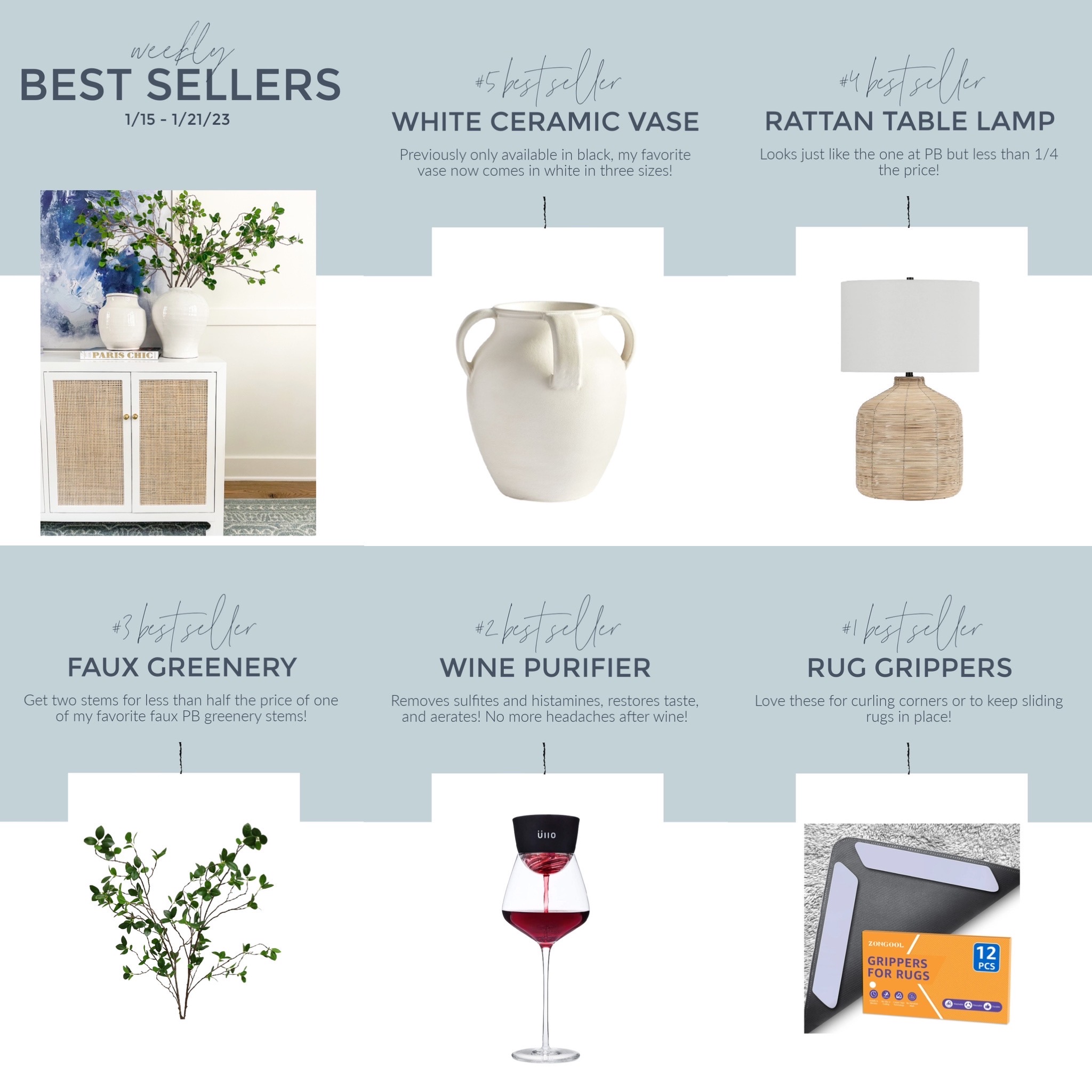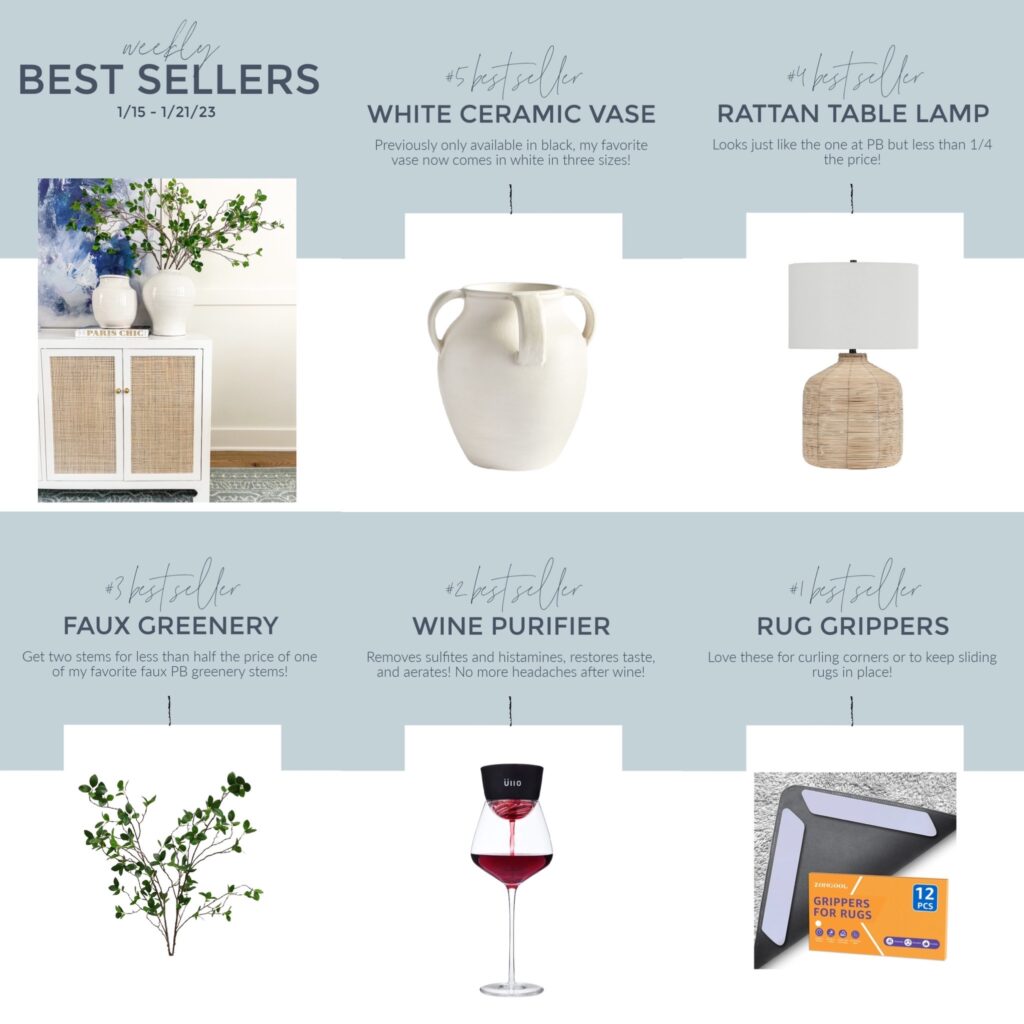 BEST SELLERS (each number is clickable): #5 | #4 | #3 | #2 | #1
In Case You Missed It
Following are the posts I shared over the past week, in case you missed some days!
Following are the most read blog posts of last week (excluding any of the new posts already mentioned above). Many times this includes old posts that are popular on Google or Pinterest.
Around Town & For Fun
Tuesday morning, the weather was absolutely gorgeous. I woke up extra early, got a few hours of work in, and then biked down to Alys Beach for breakfast. We still have to pinch ourselves sometimes when we remember that this is January!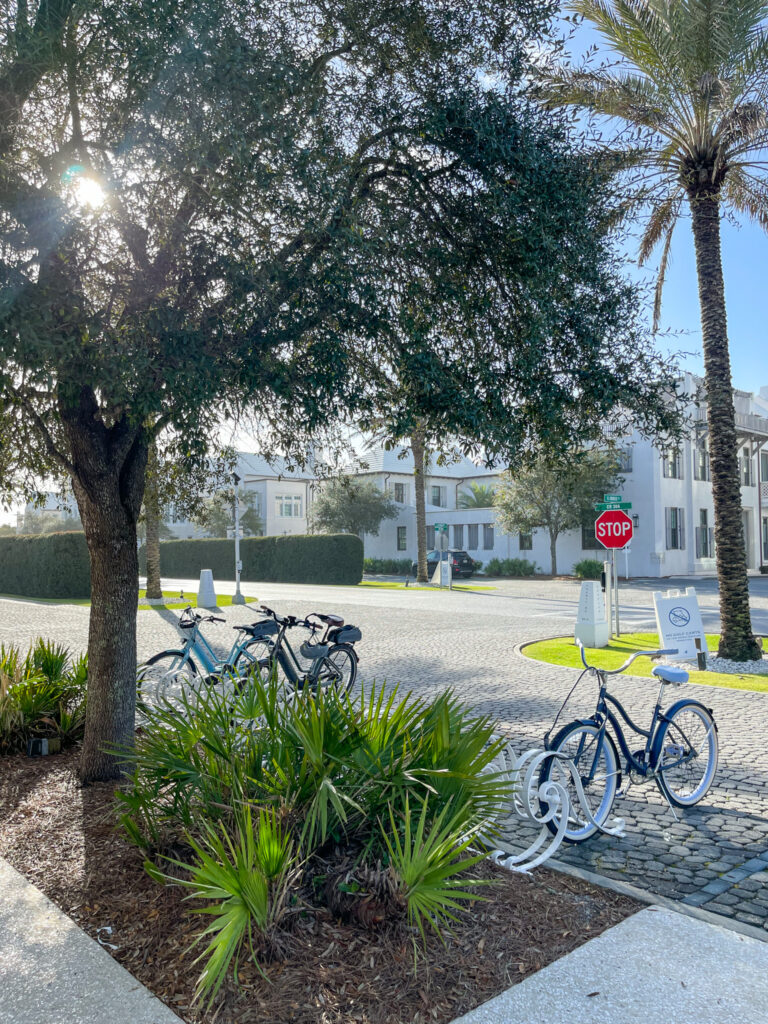 Dinner near the beach is never a bad idea this time of year! Especially on a night with a sunset like this! It was a bit hazy out, so the colors seemed even more dramatic.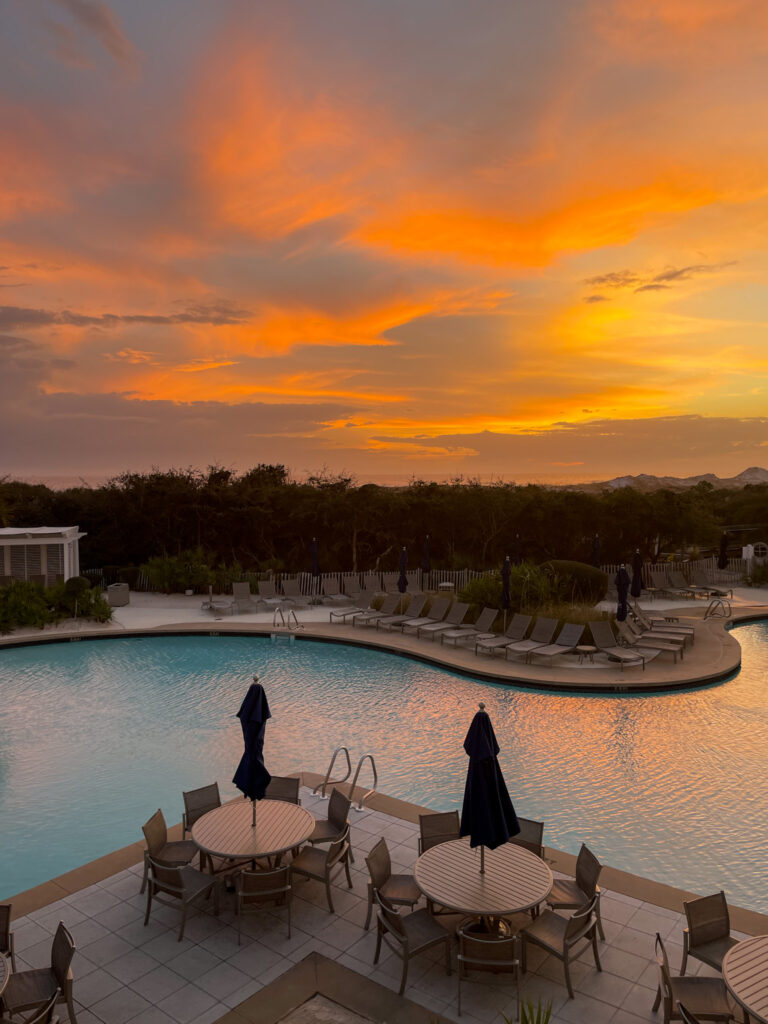 After one of my stops down to Hola Beaches last week, I swung into a cute store in Alys Beach called Summer Story. It's a high-end design store, but they also carry some really cute smaller items that are reasonably priced. I just find so much inspiration in their styling!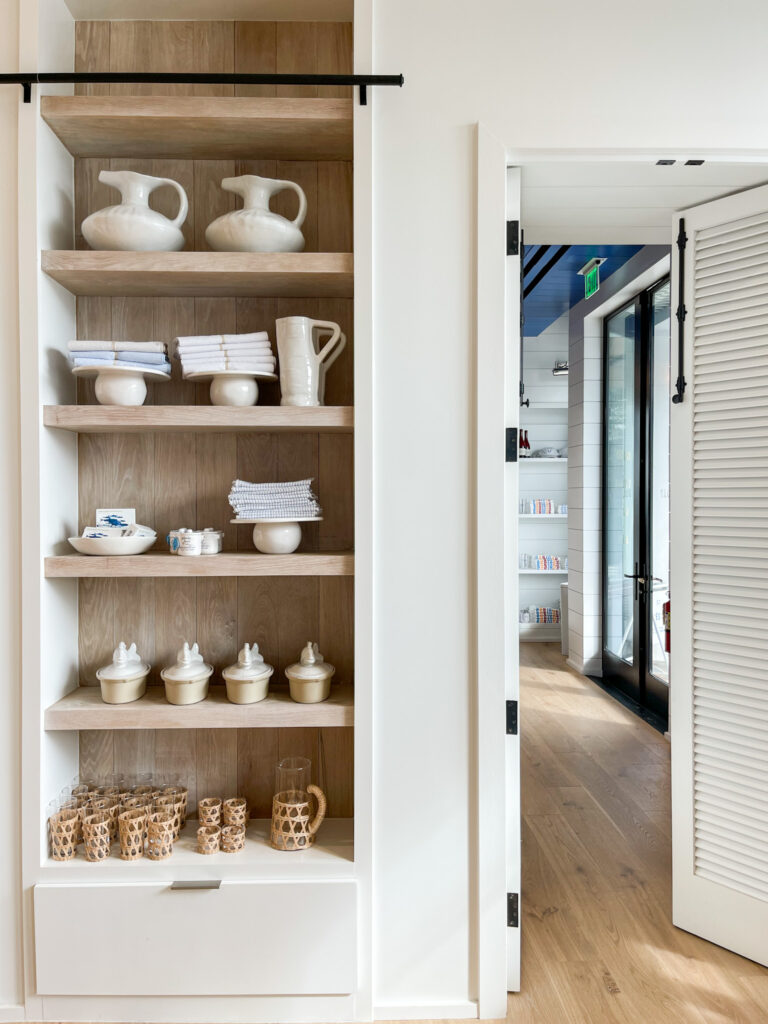 In the center of the store, they have this cool greenhouse-like structure filled with candles, kitchen & bath goodies, planters, and more.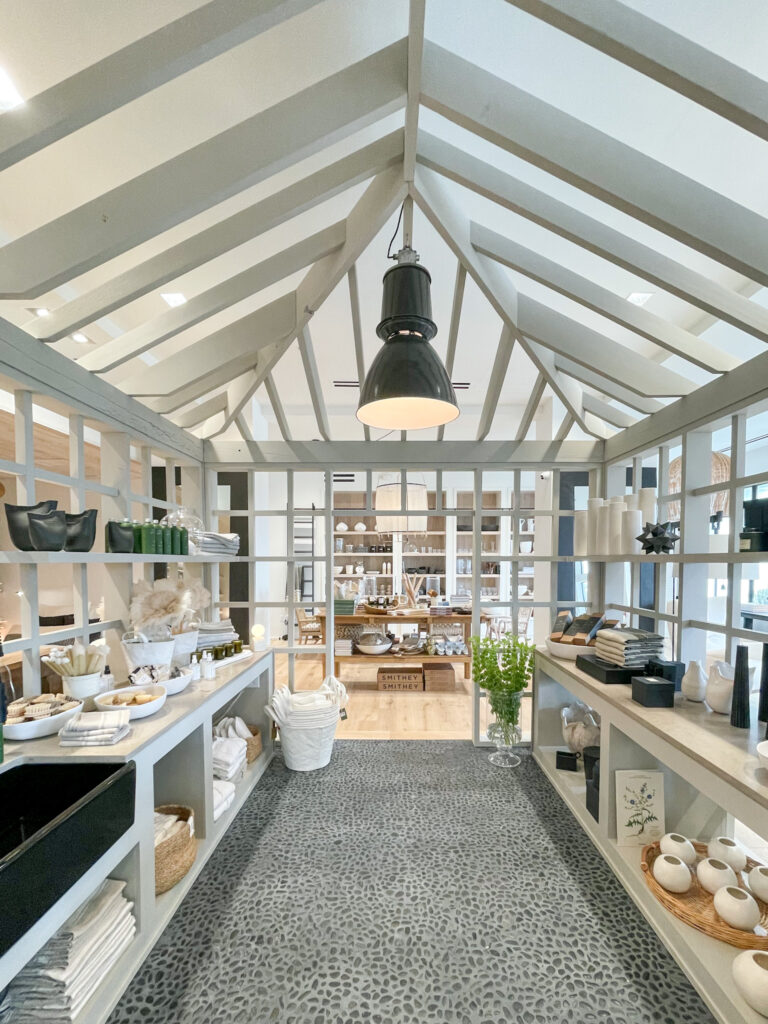 There is a cute little coffee shop and clothing boutique attached to the store, as well. The coffee shop decor made me so happy! Blue and white stripes and rattan furniture.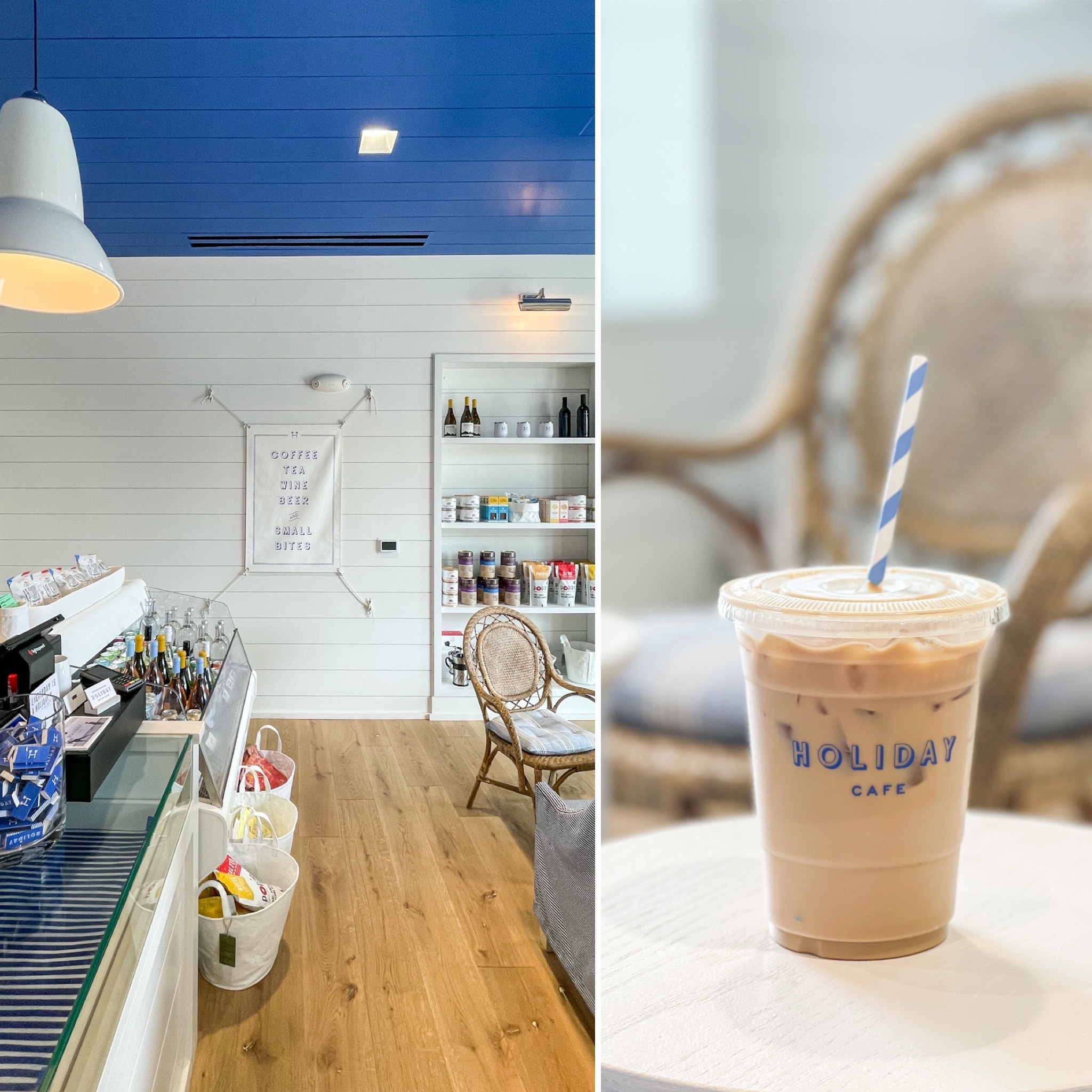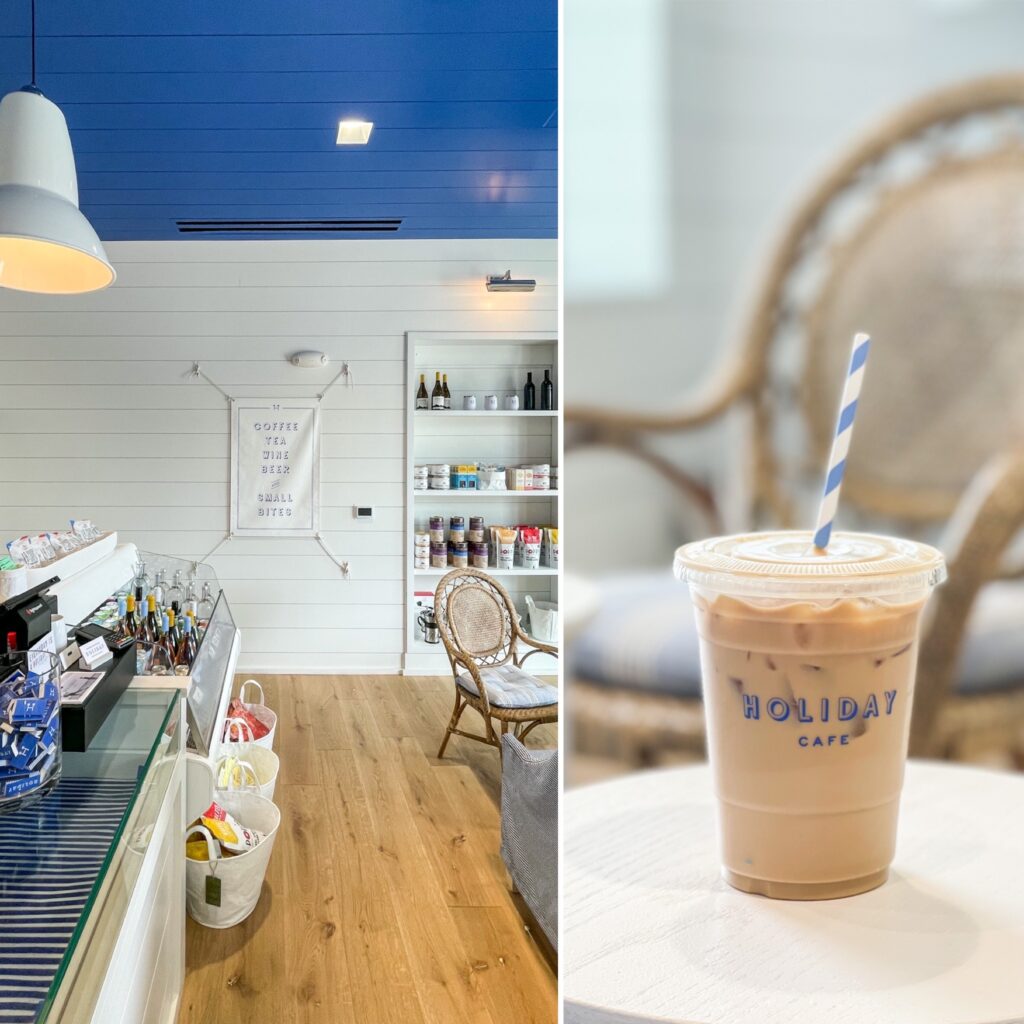 If you follow me on Instagram, you may have seen the fun experiment my friend Rachel and I did in the name of science last week. I had bought one of the üllo wine purifiers a few weeks back at Williams Sonoma (it's $10 cheaper here though). The filter removes sulfites and histamines and will also aerate your wine if you choose. The goal is no headaches the next day! We completed our experiment for two nights in a row, and we were both really impressed! I also didn't feel dehydrated in the middle of the night like I usually do after drinking red wine. We definitely need to continue our research further, but so far so good! I had several people message me that they won't drink without this device and others that even take it to restaurants with zero shame because it works so well for them!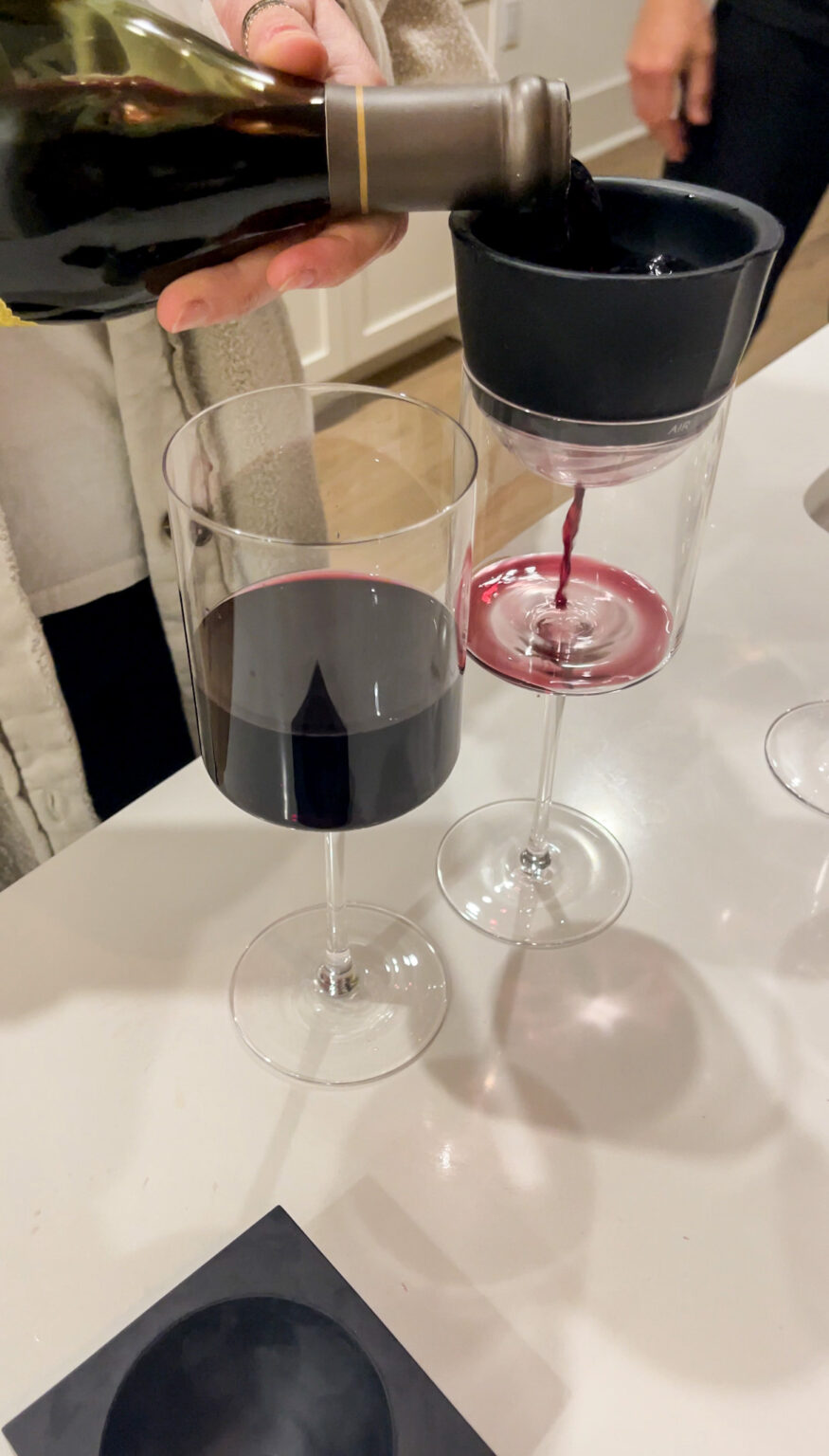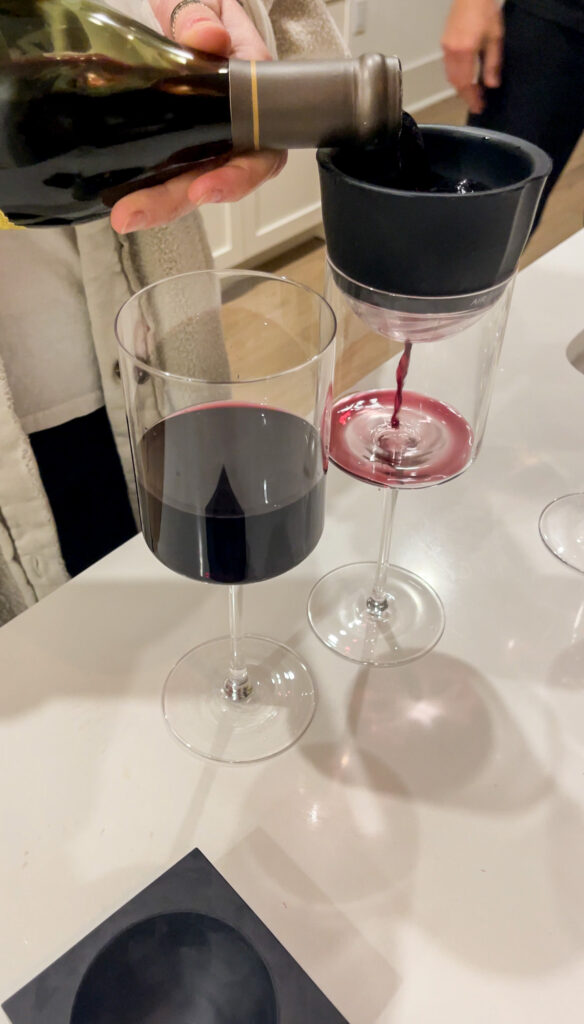 Oh, and here's the cute little cordless lamps I mentioned in last week's Wednesday Watch List. They are so perfect for sitting outdoors chatting or even indoors where you need a little extra light. I love that they have multiple light settings and are so easy to re-charge! We used them on a recent firepit night, when the guys were around the firepit and the girls were in the screened in porch doing the wine drinking experiment.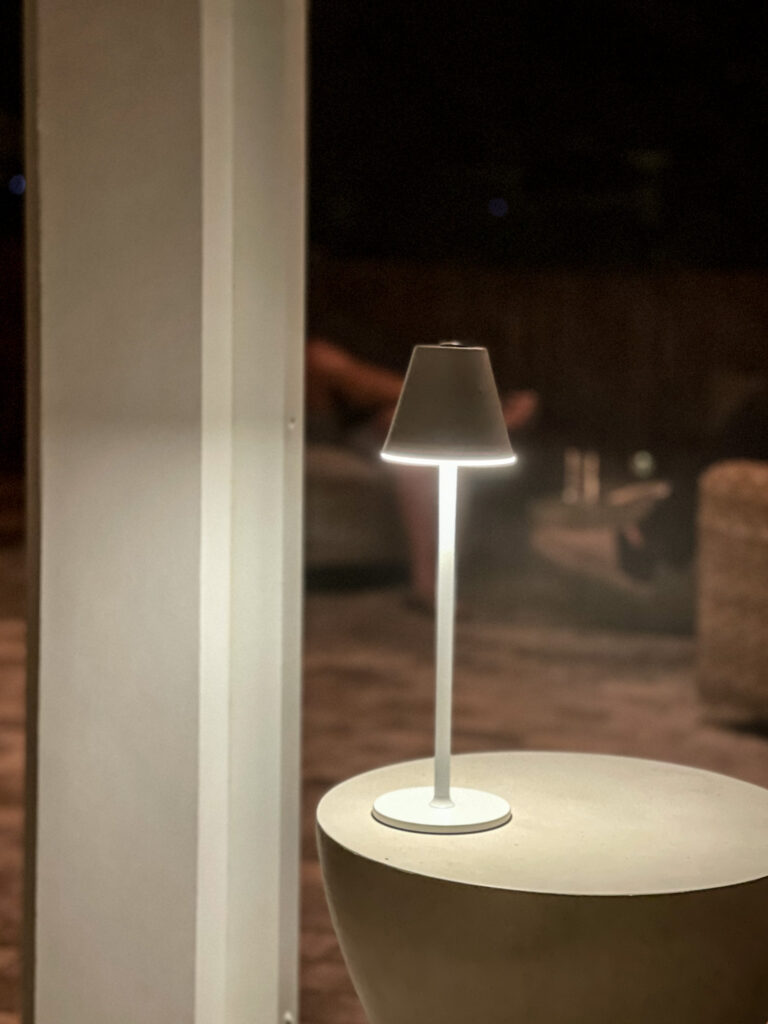 We had a date night in Alys Beach, with dinner at Citizen, which is always yummy. We got there so early though (around 4:30) that they only had their bar menu and seating available. We really do act like the oldest people in Florida! Ha! I always love seeing the pretty shutters above the restaurant that provide privacy on the balconies (or can be opened if the resident prefers).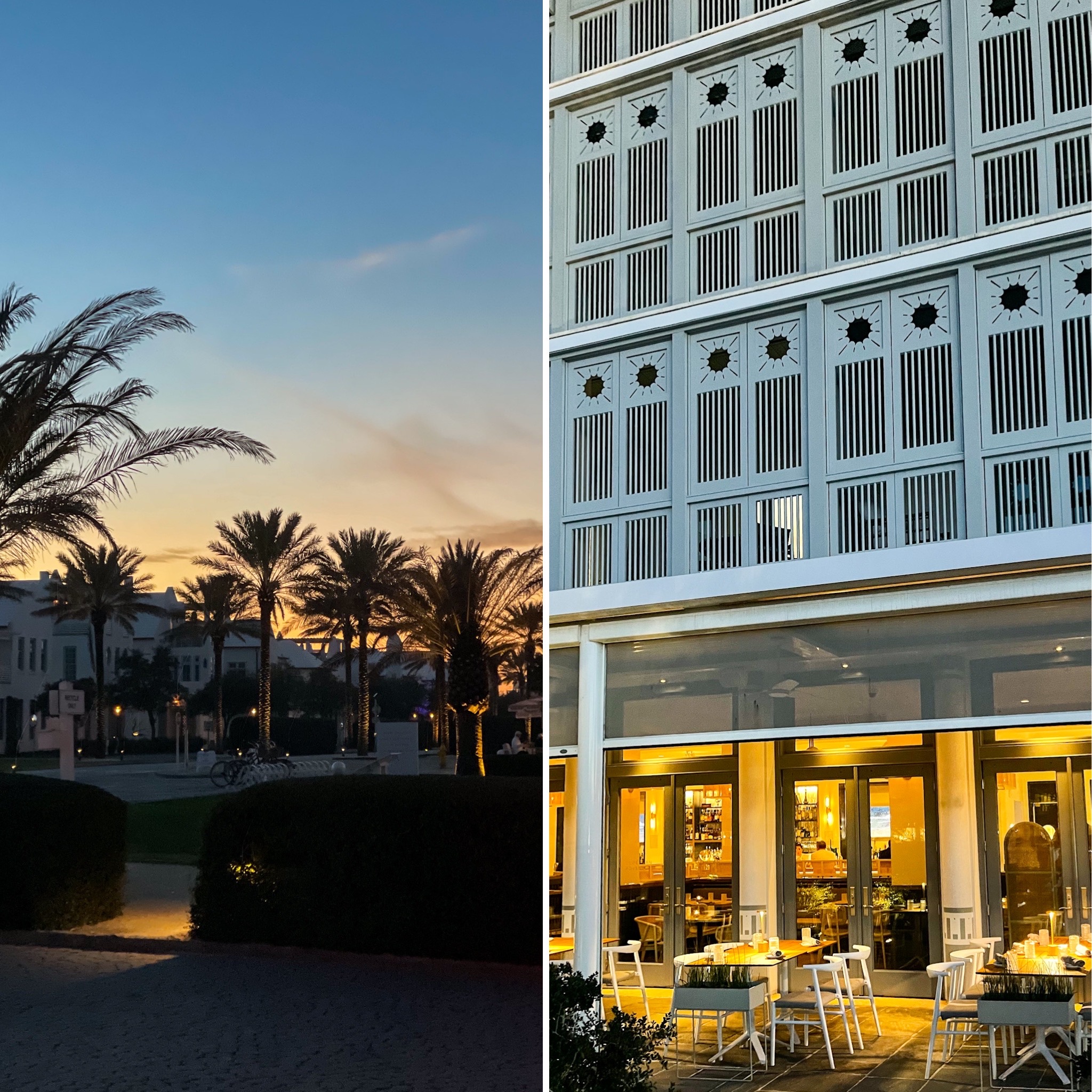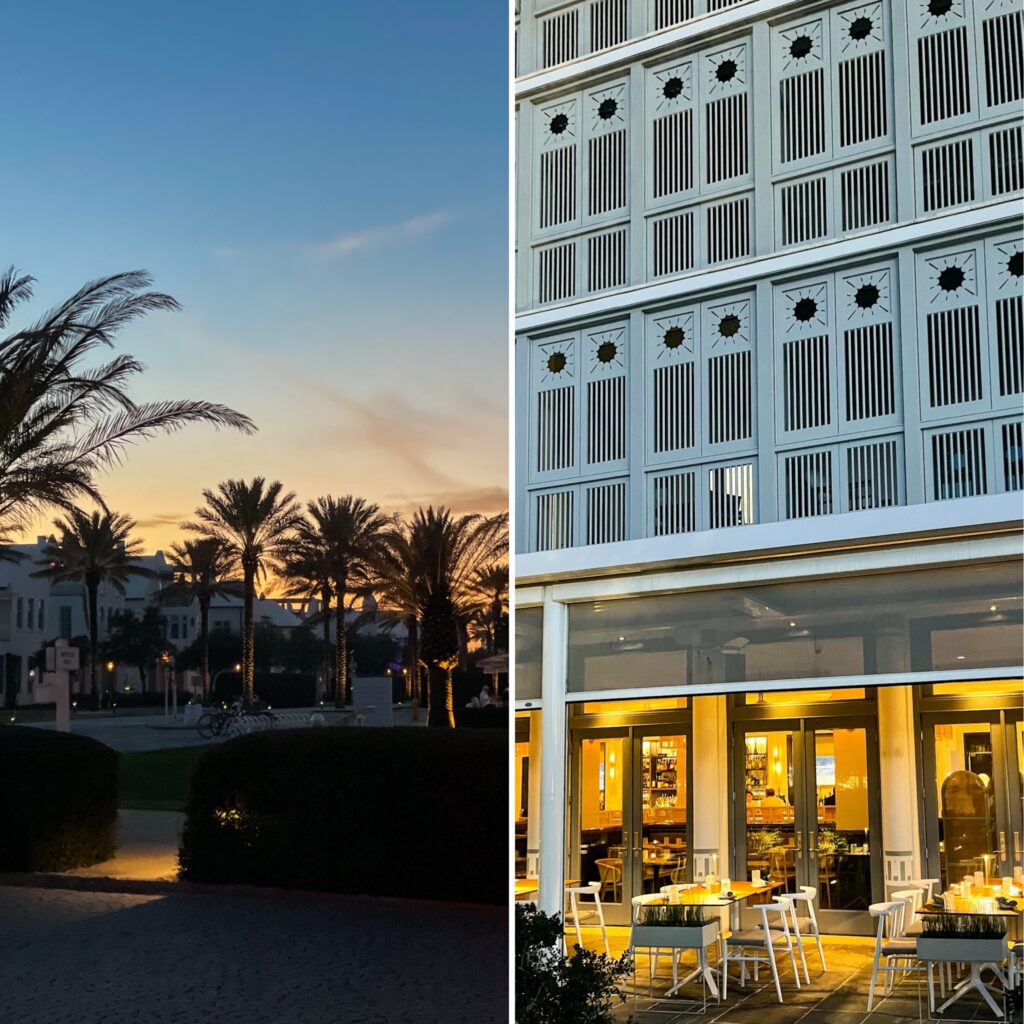 We also participated in a family bingo night. When I took over for Kurtis at one point in the evening, I ended up winning! I never win at bingo, so it was quite thrilling 😉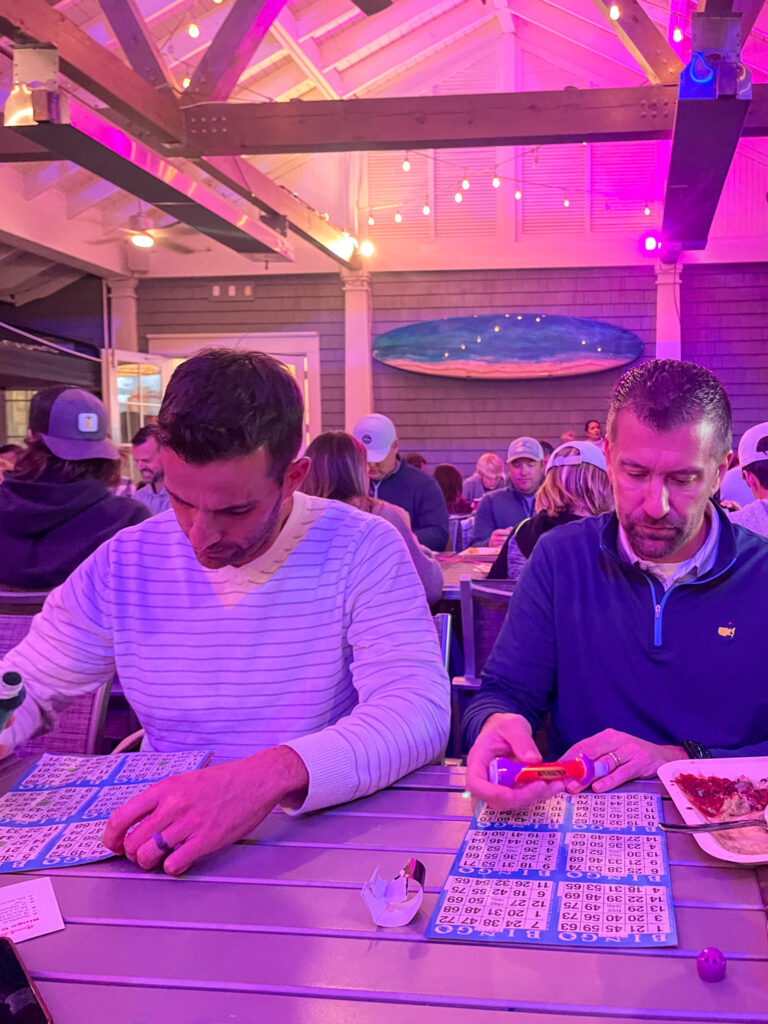 Sunday was pretty much a rain-out, so I agreed to finally go out for breakfast. I'm not much of a sit-down-breakfast type of person with traditional breakfast food. But, I had wanted to show Big Bad Breakfast to Kurtis after going with my girlfriends last winter. The inside is more of a greasy diner vibe, but the outdoor covered patio is great, since it is around the pool of the neighboring condos. The menu has a great variety and the food is really good. Kurtis is already excited to go back!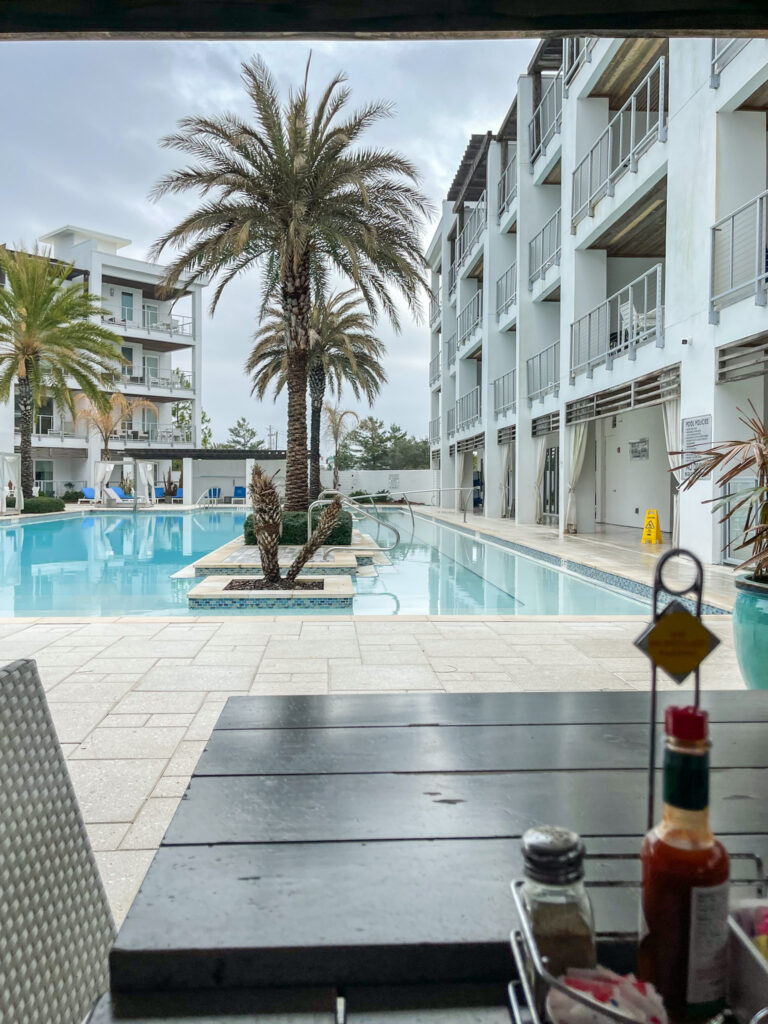 Kurtis is traveling again for work a bit this week, so I'm using it as an opportunity to get some much needed "office work" done. Fun things like taxes, issuing 1099's, responding to emails, really exciting things like that. Ha! But, it will be nice to get those items off the to-do list!
Recent Buys & Sales
Following are some sales from the weekend that have carried over and are still going strong!
I hope you all have a great week!
If you would like to follow along on more of my home decor, DIY, lifestyle, travel and other posts, I'd love to have you follow me on any of the below channels: