Welcome to this week's Wednesday Watch List, where I share the random things that captured my attention and stole my heart over the past week!
This post contains affiliate links for your shopping convenience. You can read my full disclosure policy here.
1 – I think we all start craving a little bit of summer this late into January. I really enjoyed this home tour and outdoor space from Jenny Keenan Design! The interiors are a bit more contemporary, but I just love the layout of the outdoor spaces! And that first interior vanity is a stunner!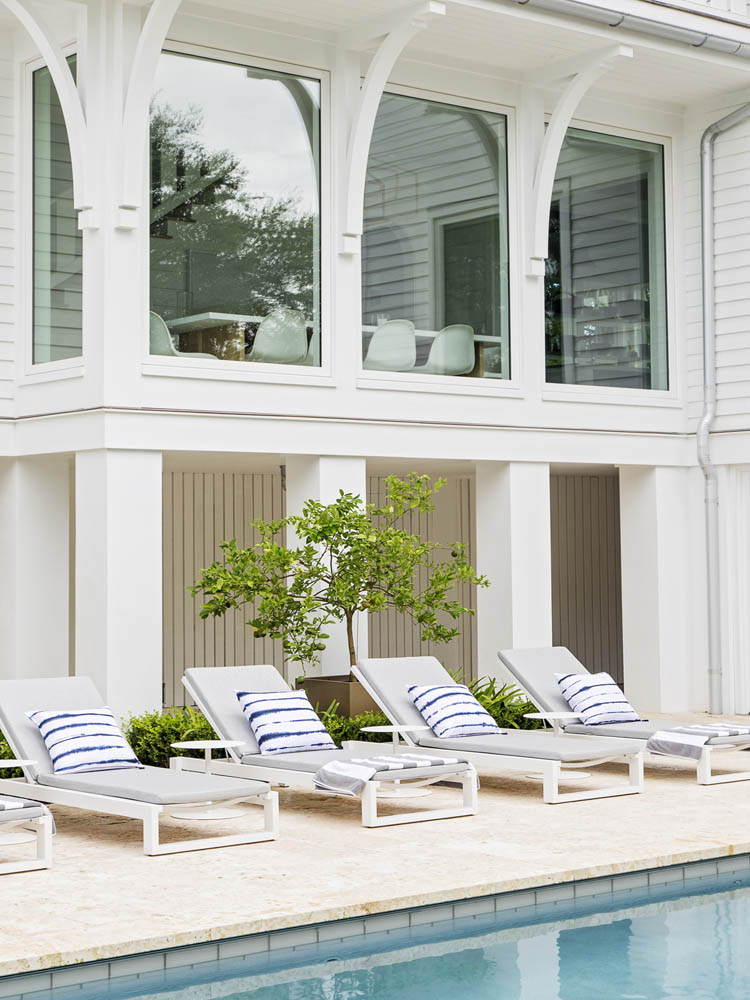 2 – I'm pretty much obsessing over the new color palette at J. Crew. They launched more new arrivals this week, with a good mix of winter basics, spring, and some resort thrown in. Use code REFRESH to get 30% off most of these items!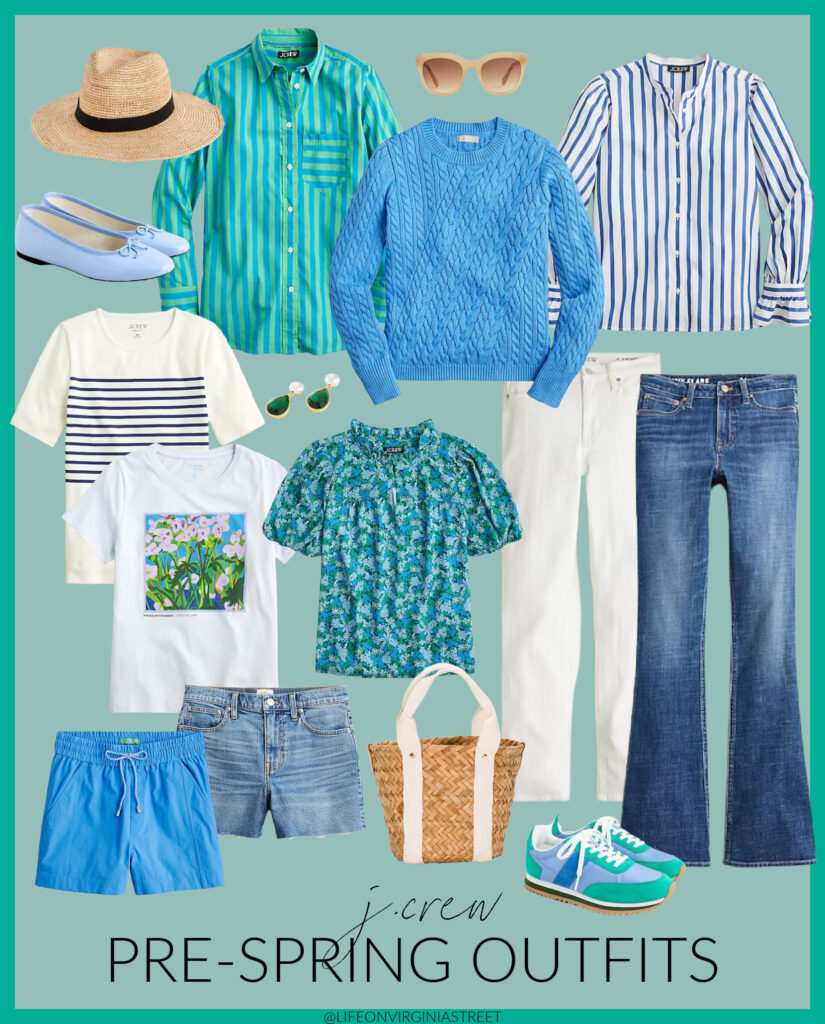 SOURCES: Packable Straw Hat | Ballet Flats | Poplin Striped Shirt | Oversized Sunglasses | Diagonal Cableknit Sweater | Striped Top with Ruffle Sleeves | Striped Tee | Floral Tee | Pearl & Crystal Drop Earrings | Ruffle Trim Floral Top | White Jeans | Flare Jeans | Paddle Shorts | High-Rise Denim Shorts | Mini Tote Bag | Sneakers
Not only do they have gorgeous bright blues and greens, but they also have warmer shades like coral, hot pink, and bright yellows. I'm really loving it all!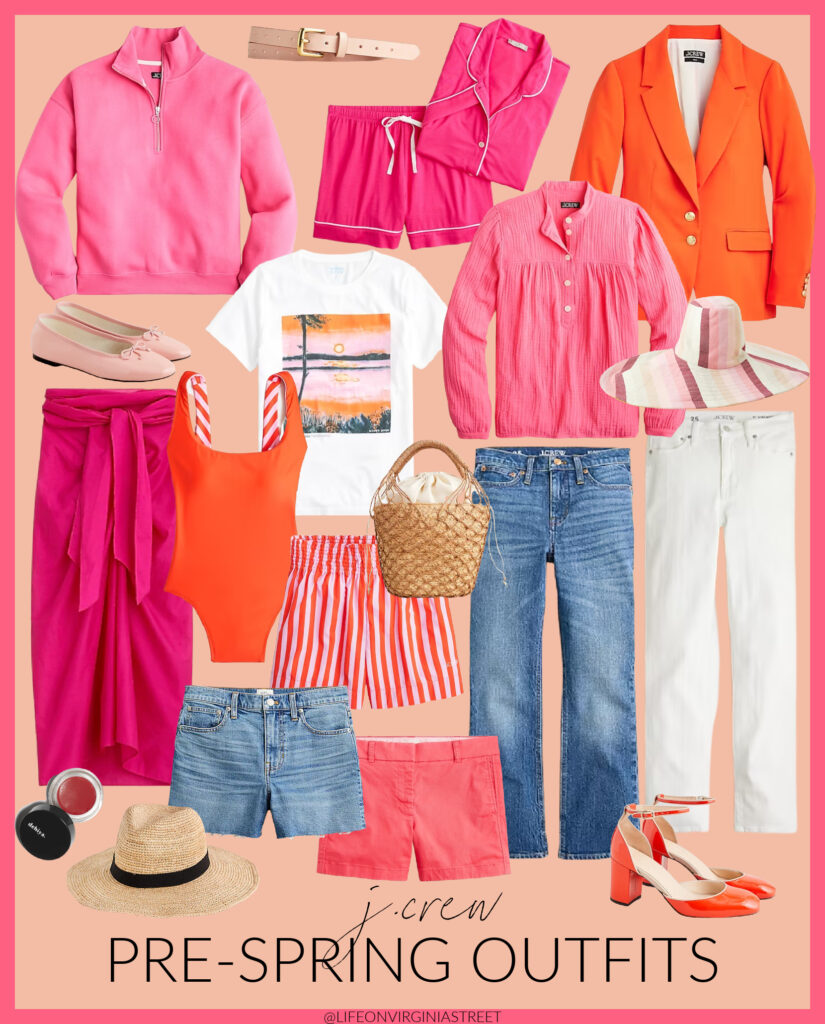 SOURCES: Half-Zip Sweatshirt | Ballet Flats | Belt | Pajama Set | Gauze Popover Top | Blazer | Convertible Beach Sarong | Reversible Swim Suit | Sunset Tee | Basket Tote | Flare Jeans | White Jeans | Reversible Striped Sun Hat | Lip & Cheek Tint | Packable Straw Hat | High-Rise Denim Shorts | Striped Pull-On Shorts | Stretch Chino Shorts | Ankle Strap Heels
3 – Not sure if I've mentioned this before or not, but our old bed did not survive the move down to Florida. When we arrived, we found that the guys we hired to load our furniture used virtually zero of the blankets we rented and stacked greasy furniture parts on upholstered furniture with nothing in between. Super frustrating, but thankfully it was just our bed that was the worst of the casualties and nearly everything else cleaned up. With that, we've been using this bed from our old guest bedroom and the badly damaged one was in the guest bedroom here until we found something else. Long story, still kind of long, I ended up buying this bed (it's currently an extra 20-25% off right now with code UPGRADE). I was shocked at how quickly it arrived (it got here yesterday) since it requires an in-home delivery appointment. I didn't get a chance to photograph it yet, but it is even more beautiful in person! I'm so happy with it! Just a reminder that their 20-25% off sale includes nearly everything sitewide (including sale item) and runs until Monday.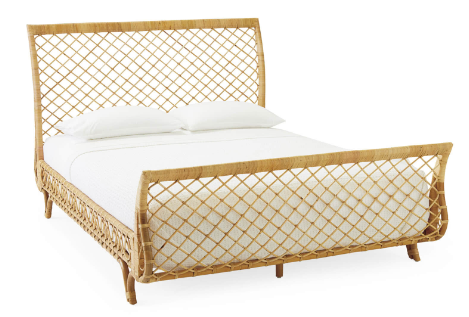 I still am planning to buy a blue bed somewhere for the new house and I know I may need to get on that soon given that upholstery items take much longer to make and ship. I'm still deciding between this one, this one or this one (I have multiple fabric samples on hand for those last two)! Remember this mood board I shared a few months ago? I'm still obsessed with it, and fully plan to make some version of it come to life in the new house! Thankfully I'm only now just tapping into the furniture fund we received for all the furniture the prior owners bought from our last house!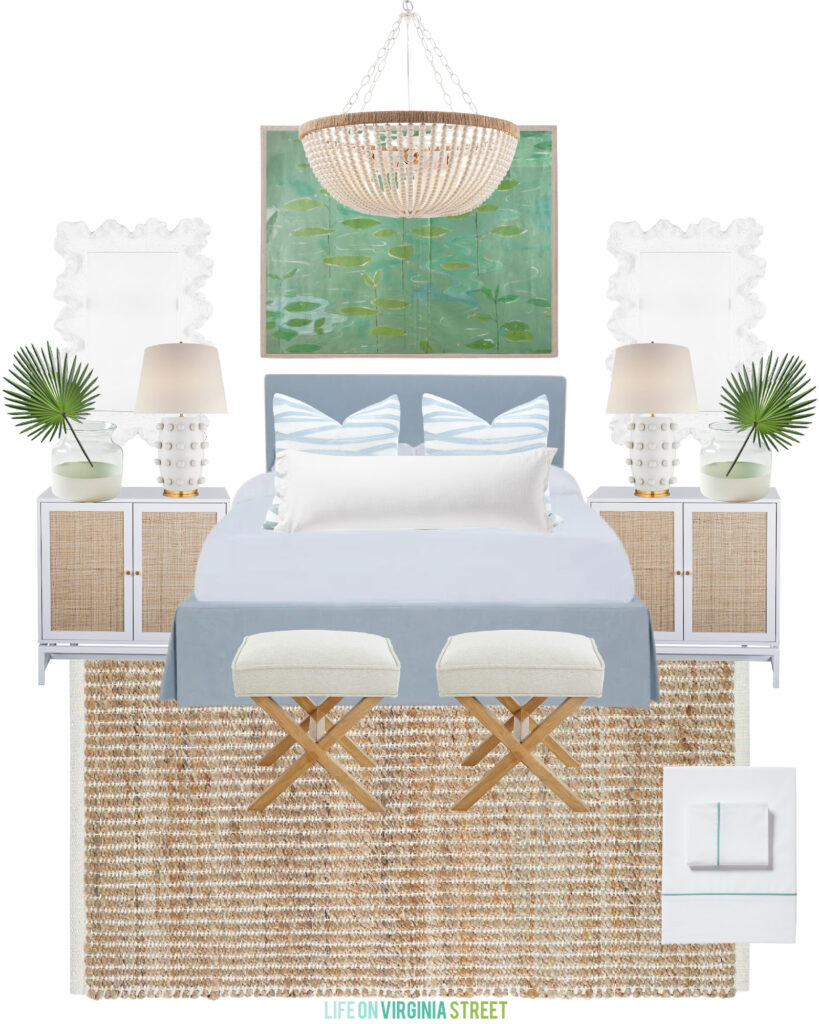 BEDROOM DESIGN BOARD SOURCES: Wood Bead Chandelier (designer version here) | Green Lilies Art | White Wavy Mirrors | Faux Fan Palms | Colorblock Vases | Circle Dot Lamps (look for less here) | Nightstands (designer version here) | Blue Upholstered Bed | Watercolor Brushstroke Pillow Covers | Linen Lumbar Pillow Cover | X Bench Stools (designer version here) | Sheets | Jute Rug
4 – This linen-blend pillow cover with contrasting piping is such a great transitional piece for winter into spring and summer! I've always had good luck with H&M pillow covers in the past, despite their reasonable prices. And if you're not concerned about the contrasting piping, these $15 washed linen pillow covers come in even more colors (16 total) and have excellent reviews! They also happen to be offering 15% off sitewide – today only!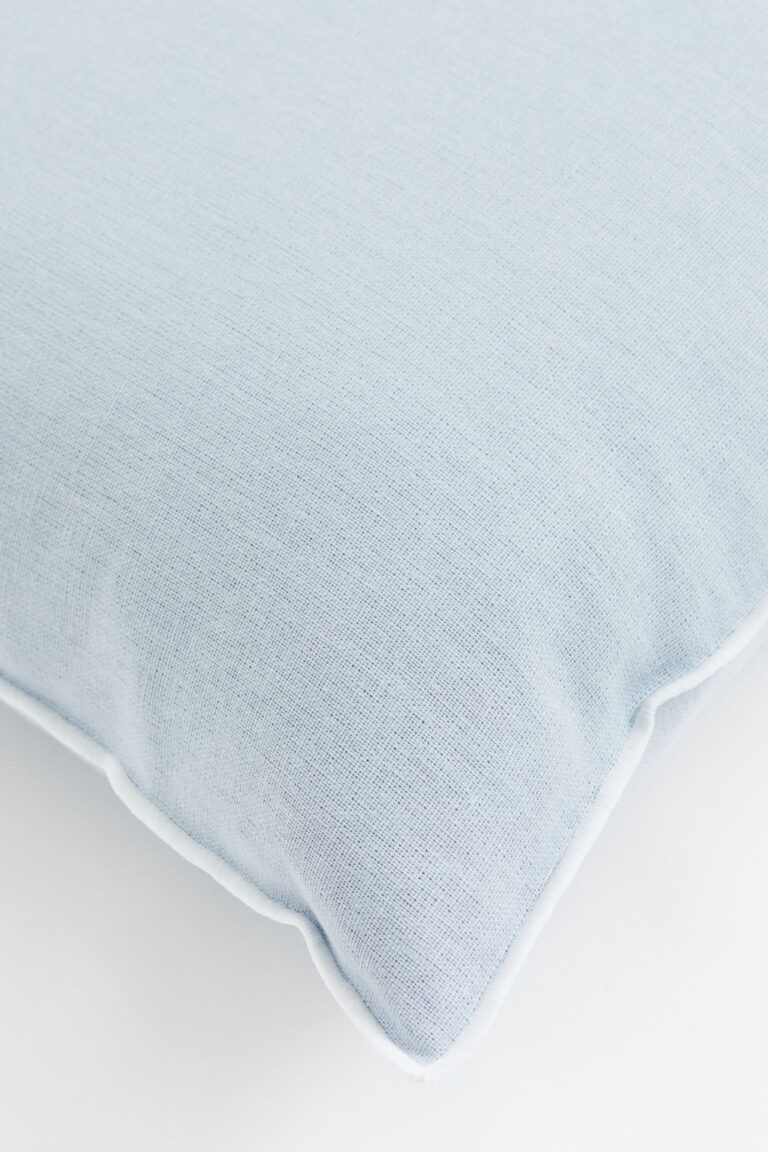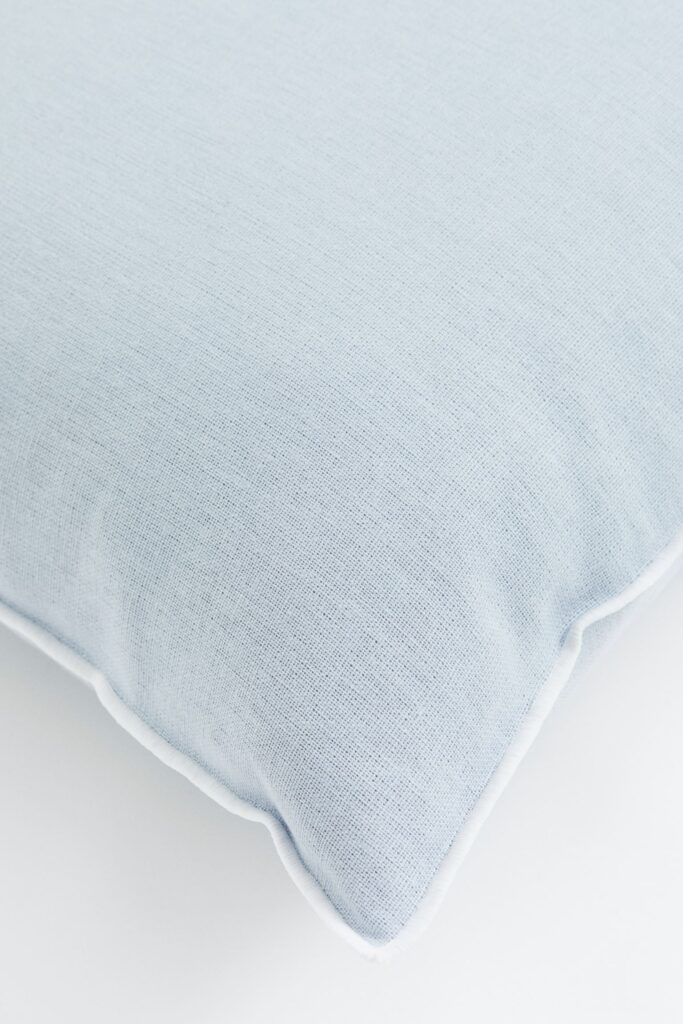 5 – Last week I went to the cutest shop in Alys Beach called Summer Story (I shared more details in my Weekend Recap). But, I picked up these woven chargers at the store, and realized they're also available on Amazon here for those that aren't local (they're about $3 less per item too). They are SO much better in person than the stock photo. I'd probably never give them a second glance if I saw them online. But in person they are so so good (shown further down)!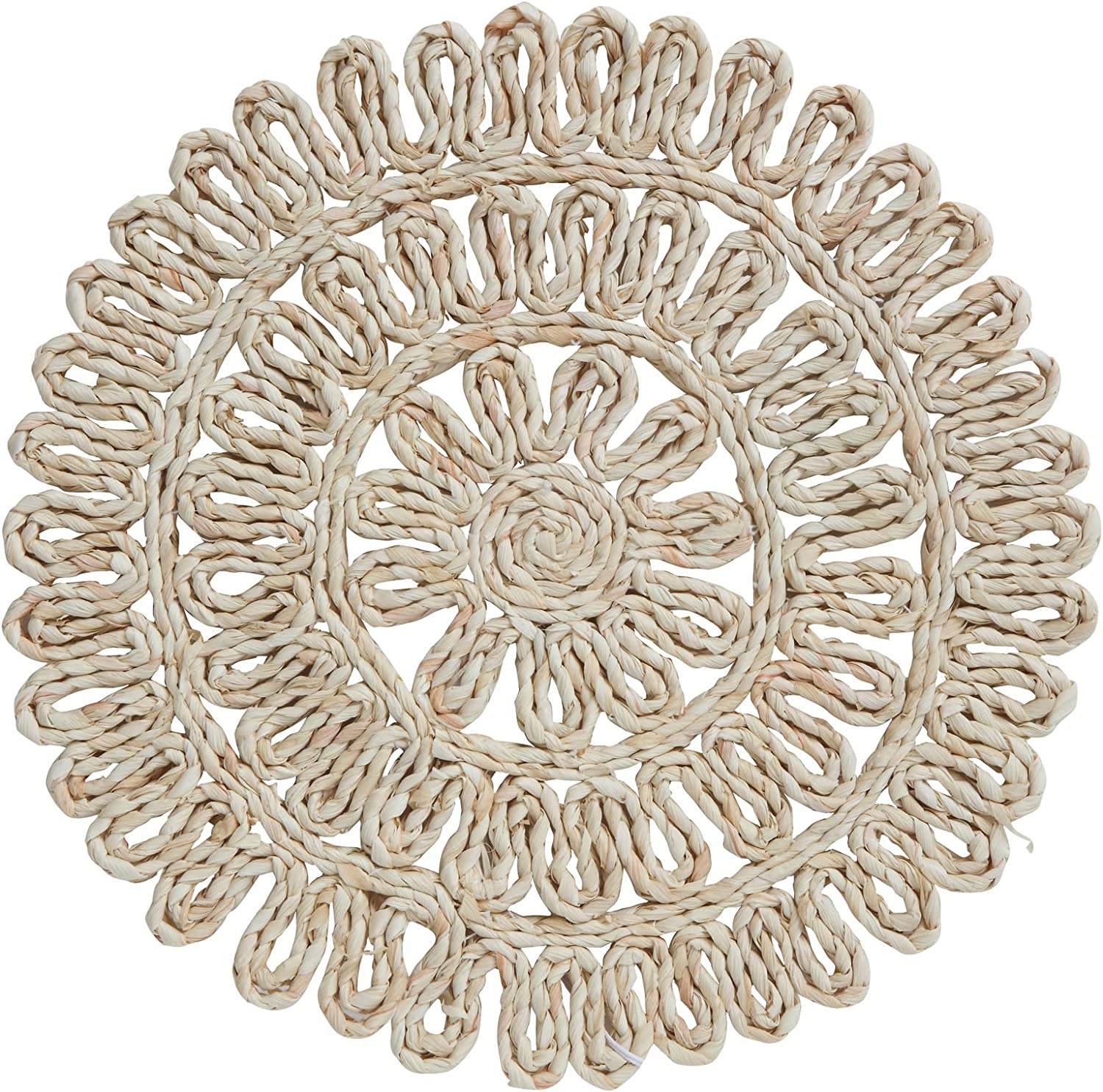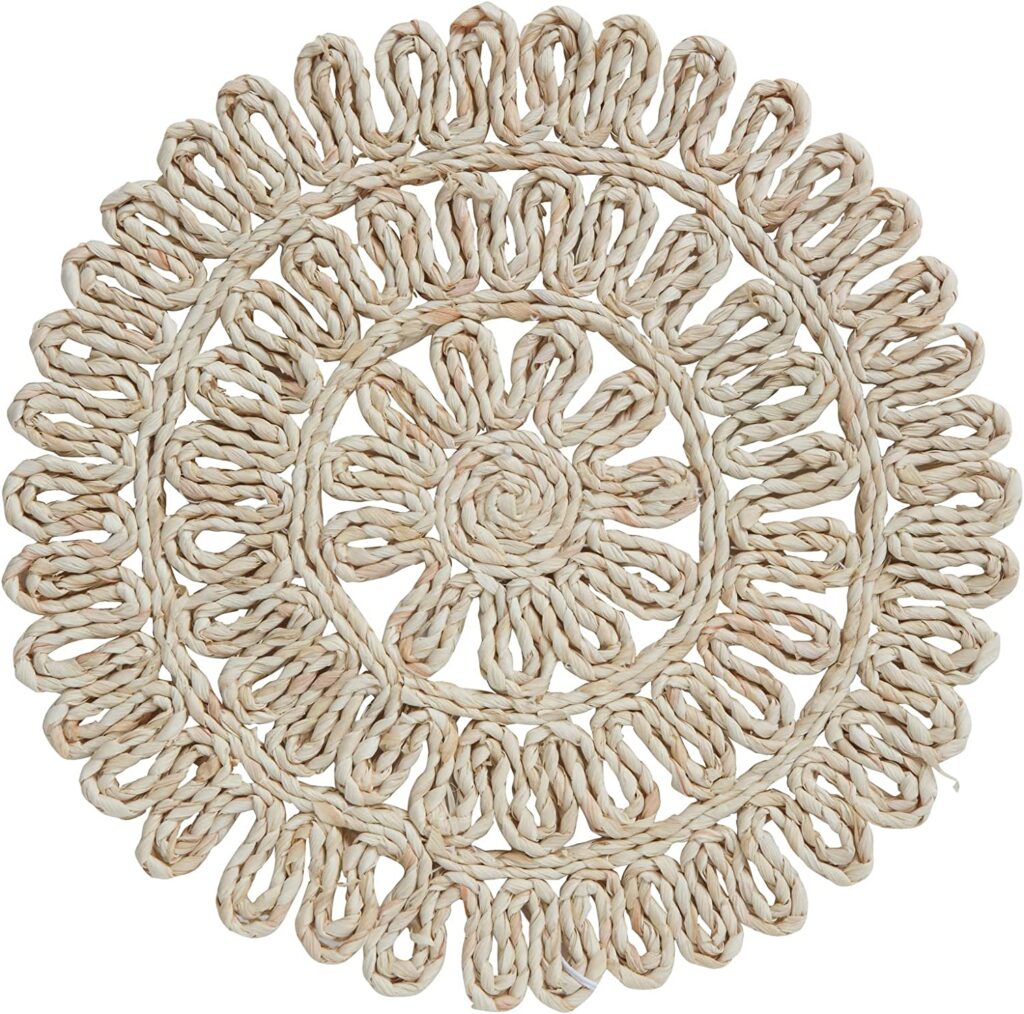 Here's two quick snaps from yesterday afternoon to show the texture and thickness up close. So pretty! The napkins are from Summer Story, but sadly I can't find them online.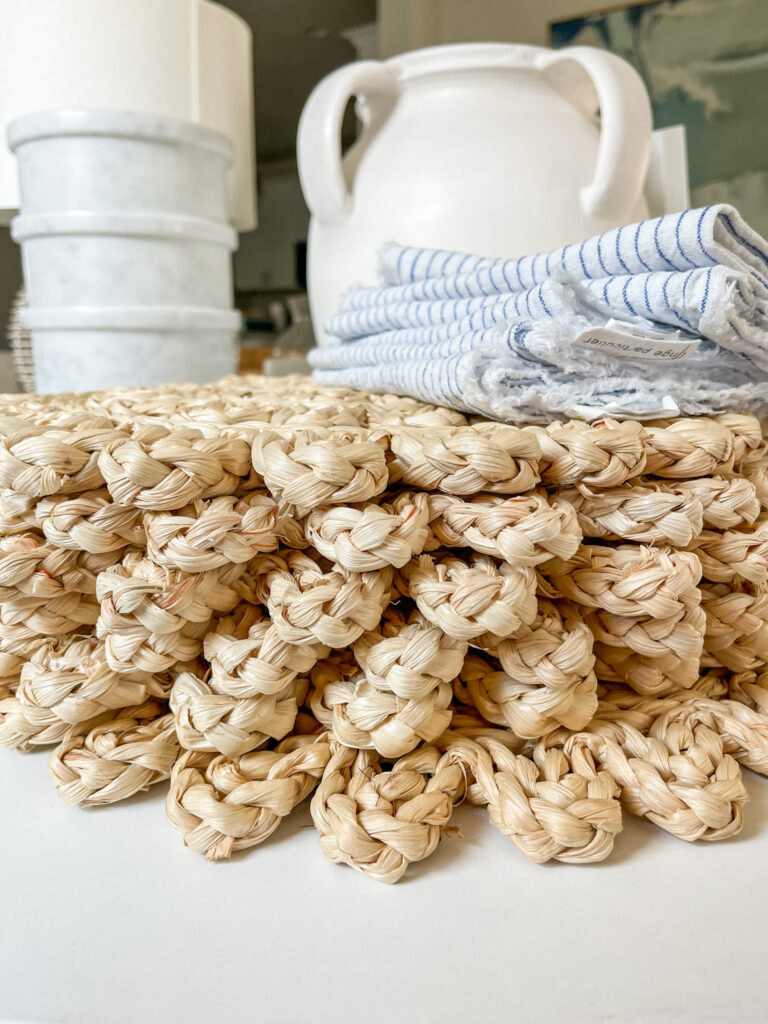 If you would like to follow along on more of my home decor, DIY, lifestyle, travel and other posts, I'd love to have you follow me on any of the below channels: