Good morning! I hope you all had a relaxing weekend. Here's a bit of what we've been up to this past week.
This post contains affiliate links for your shopping convenience. You can read my full disclosure policy here.
Home Projects & Updates
We've been busy little bees around the house in Florida this past week! One of the biggest updates was having the grout in all the bathroom professionally cleaned and sealed. With all the sand that gets tracked into this home, it can be rather corrosive to the grout. And of course our house has white grout so it wasn't a great combo. The floors look good as new though now, and so worth getting them done! If you're local to 30A, we used The Groutsmith of NW Florida and were very happy with them! Here's a before and after of one of the bathrooms.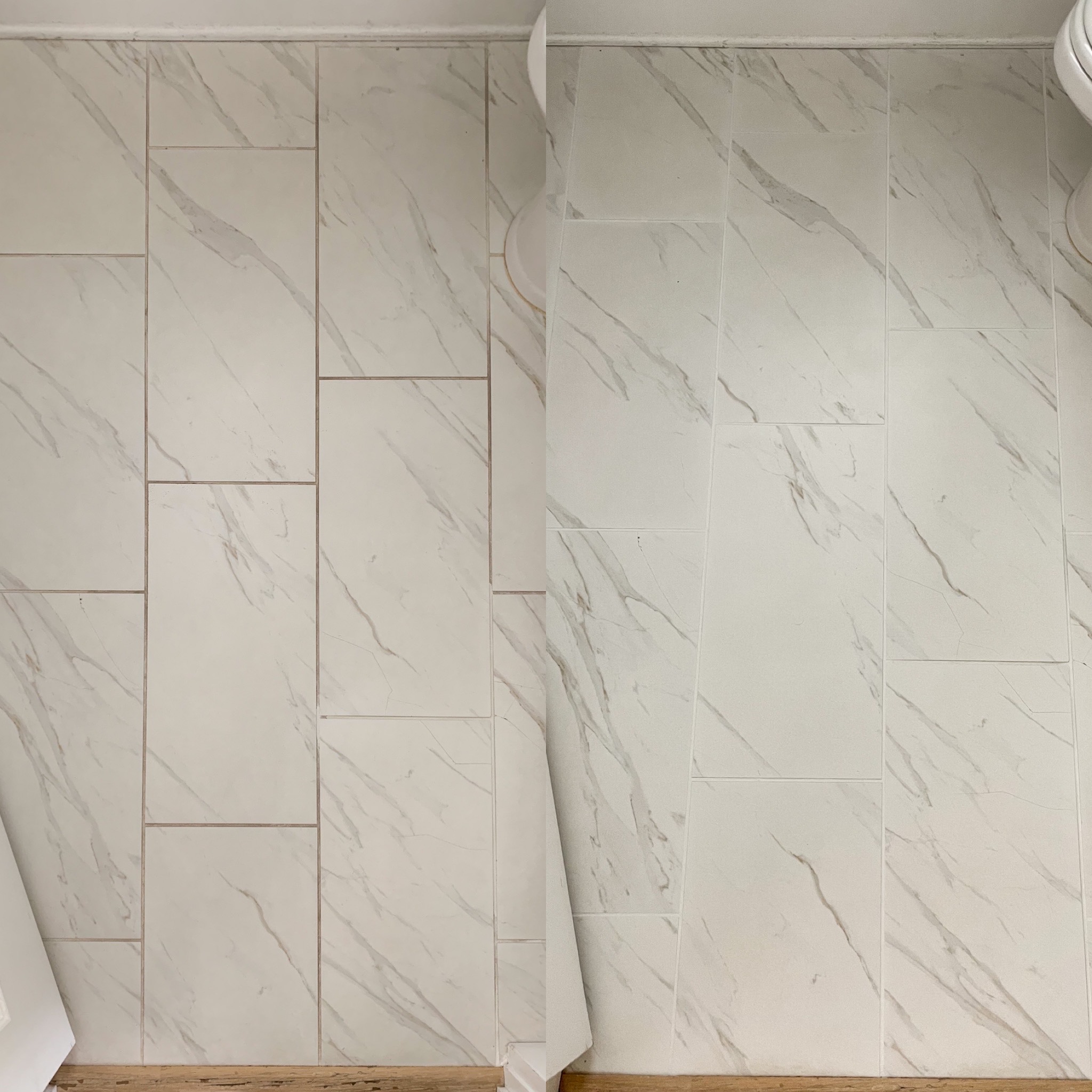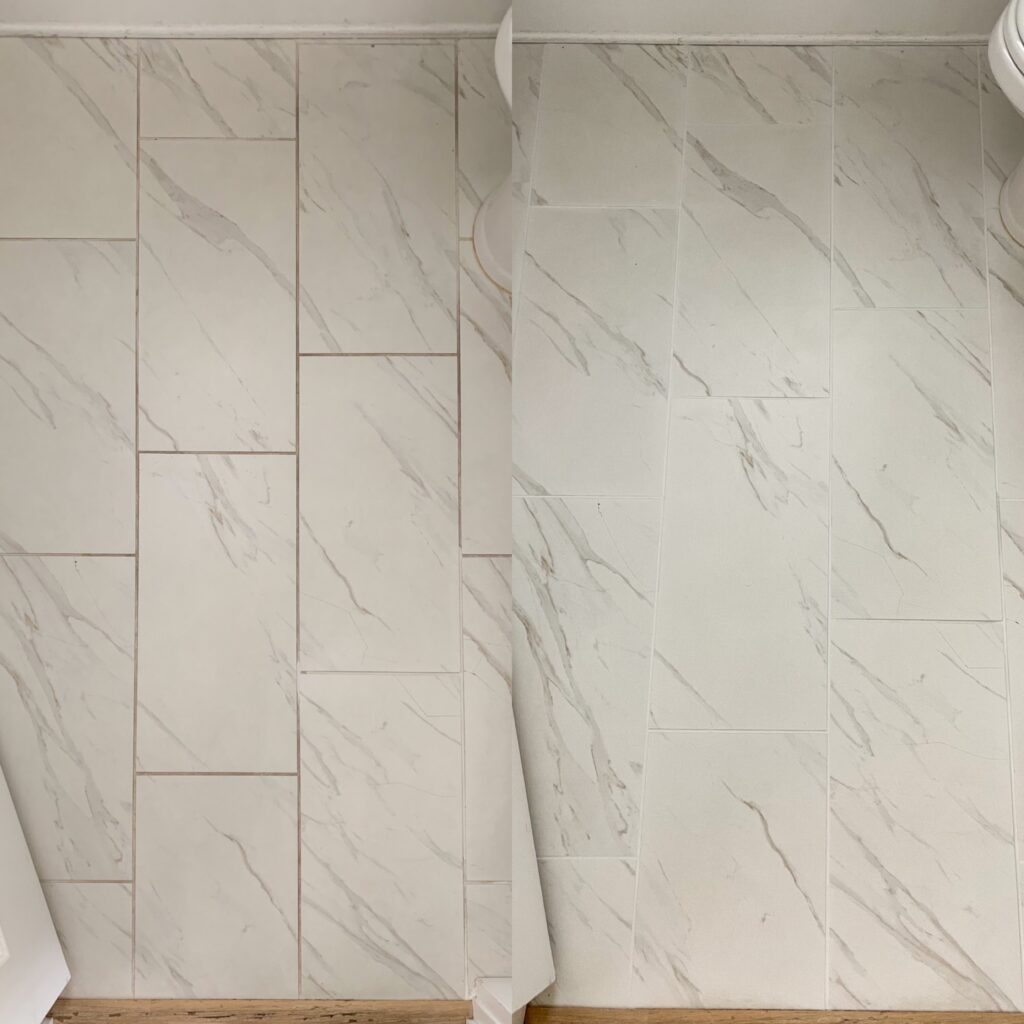 I spent some time touching up paint (and have a little more yet to do). Kurtis power washed the front porch and back entrance over the weekend, and got some garage organizers installed. Lots of spring cleaning and freshening things up!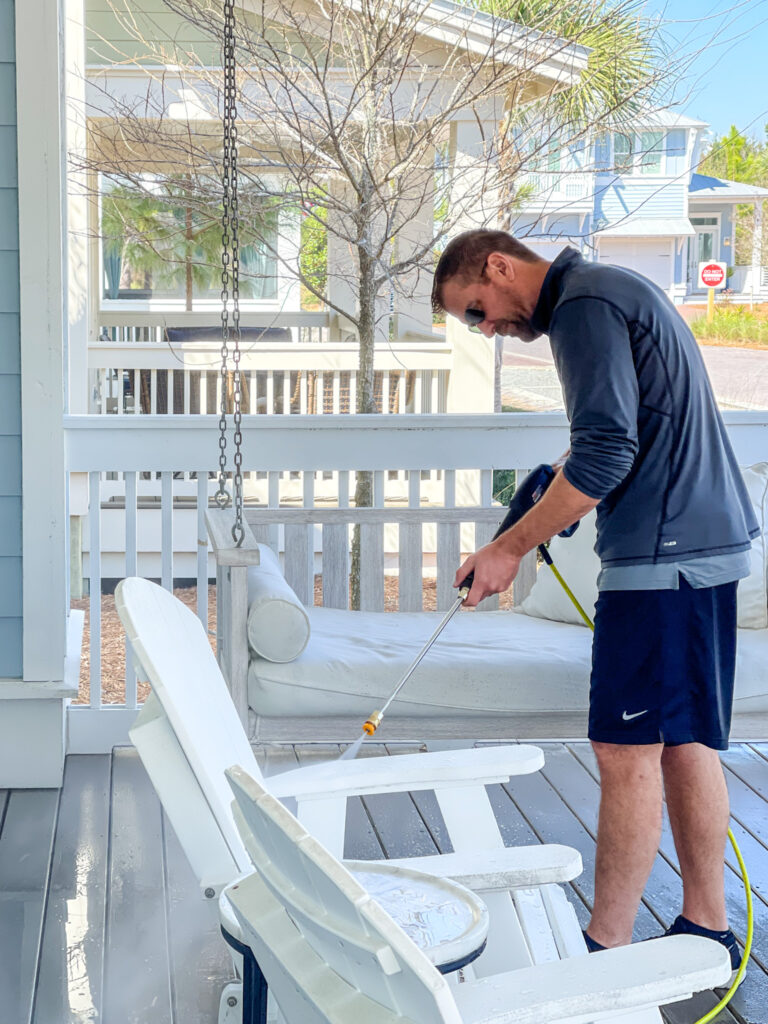 The house has been a bit chaotic with all the deliveries. Turns out USPS won't deliver to our house here (and that's almost exclusively what Amazon uses here) since we're not permanent residents. So, a bunch of items are lost somewhere and nobody can tell us where. We had to drive to the Panama City post office (30 minutes each way) to basically be told they have no idea where our packages are. It's been an interesting learning experience. But, based on the state of the living room, maybe it's a good thing a bunch are missing. I finally got all but one box opened and put away over the weekend!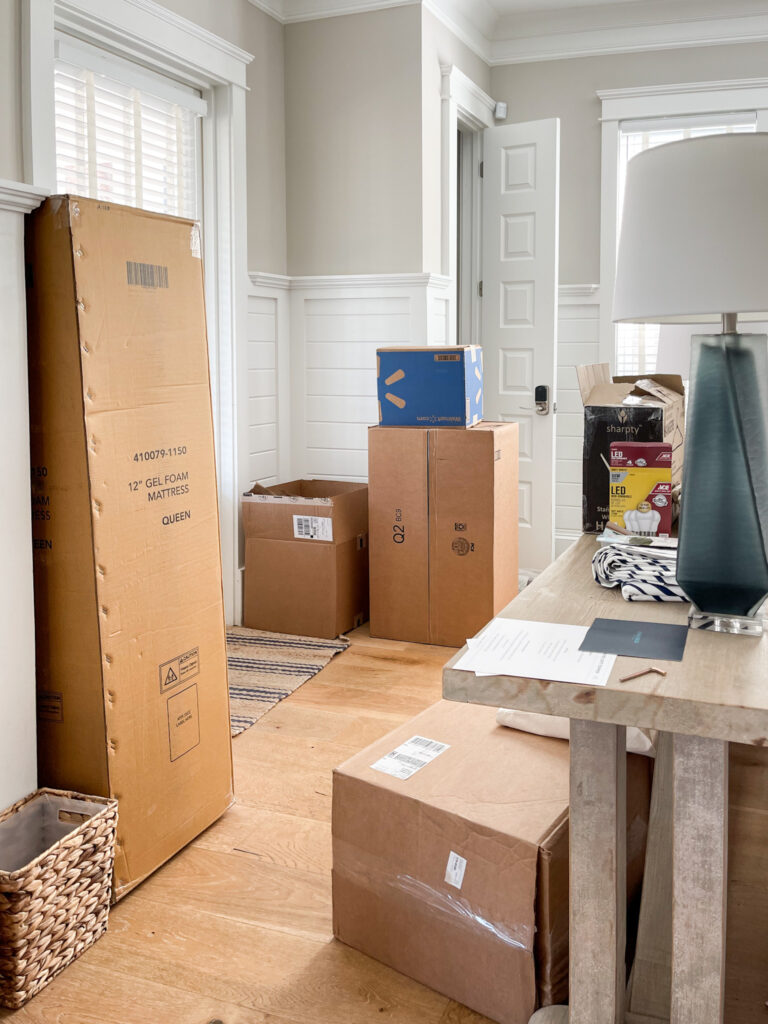 I also did some fun things like open a new bank account for the business and work on our taxes. All the non-glamourous side of running a business 😉
We have a lot to do yet before we leave later this week, but it's been great to get so many things crossed off our to-do list! We have two beds being delivered this week, and once they arrive, I'll get them styled and photographed to share with you! We're also waiting on installing some of the rugs until right before we leave so we have a busy few days ahead of us!
This is super random, but I know a lot of you have been waiting for restocks on rope chairs and counter stools. I just saw this option and this option is in stock and I think both could be really pretty! This style typically sells out pretty quickly, so I thought I'd throw in them in today's post in lieu of waiting for Wednesday Watch List!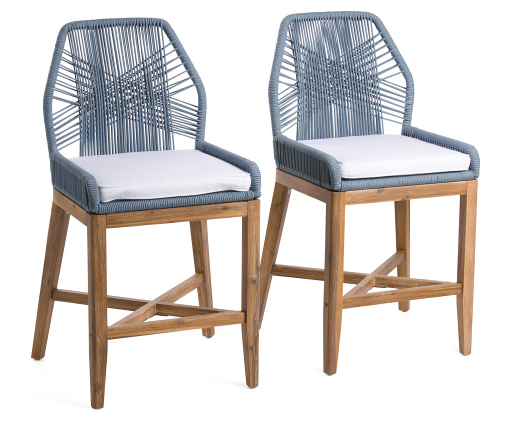 Top Sellers Of The Week
Following are the top sellers of the past week across all of my channels. Links to each item are below the graphic.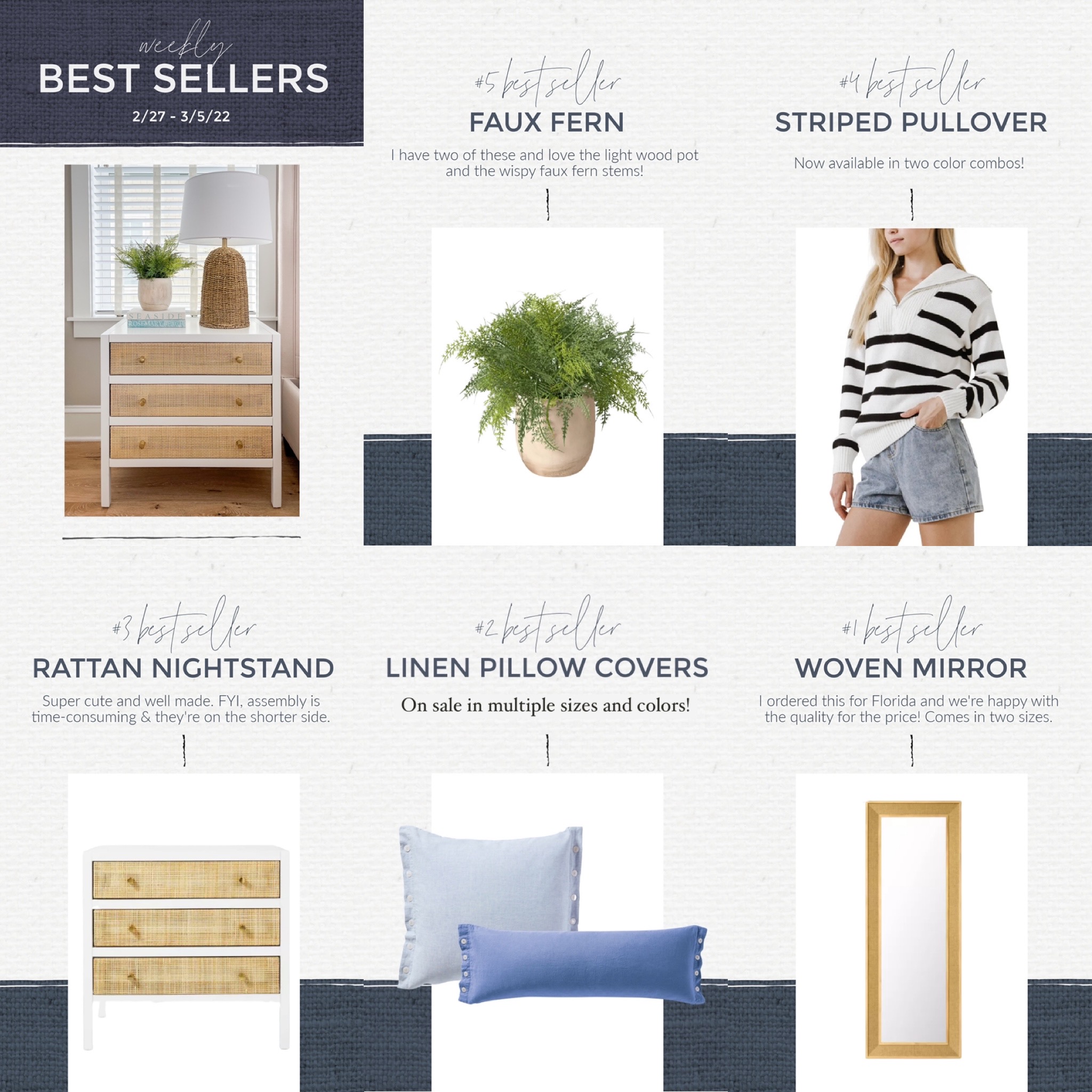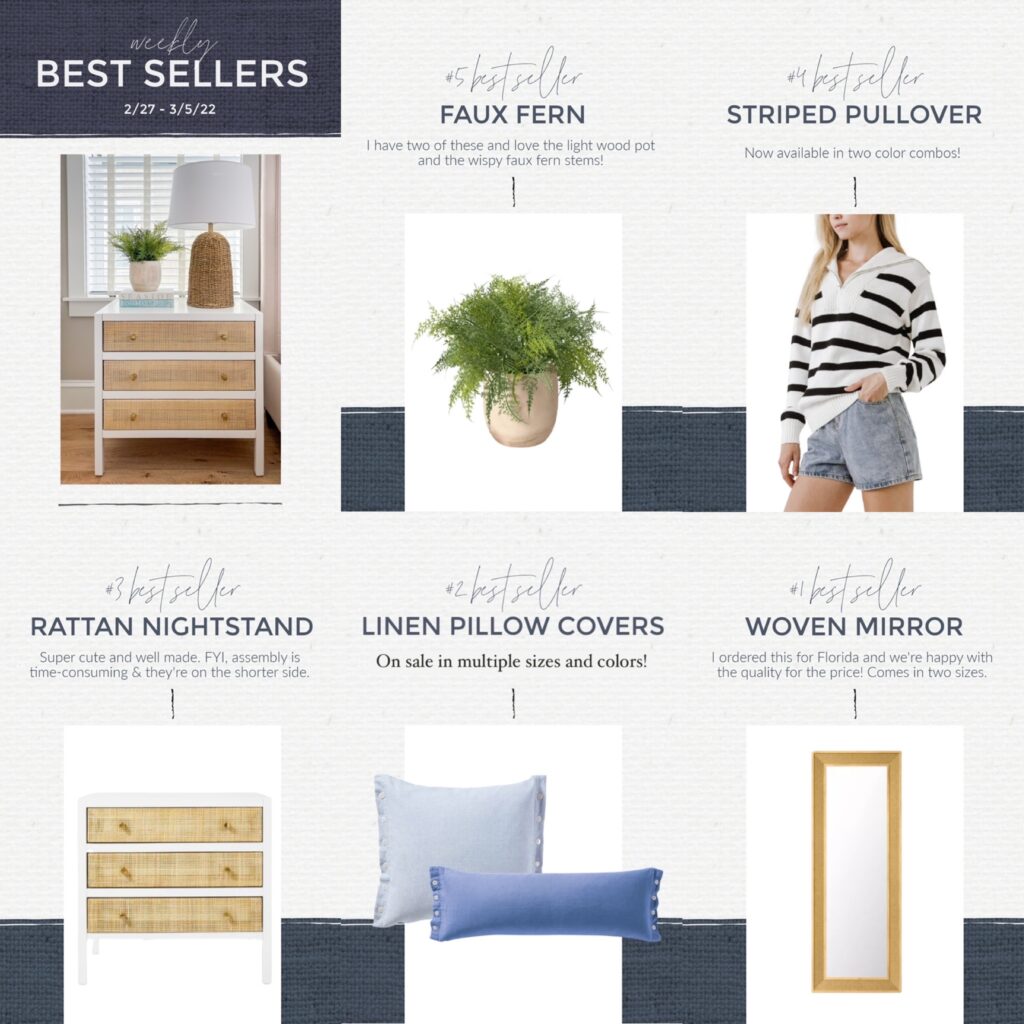 BEST SELLERS (each number is clickable): #5 | #4 | #3 | #2 | #1
In Case You Missed It
Following are the posts I shared over the past two weeks, in case you missed some days!
Following are the most read blog posts of last week (excluding any of the new posts already mentioned above). Many times this includes old posts that are popular on Google or Pinterest.
Around Town & For Fun
There's just something about palm trees that make both Kurtis and I so happy!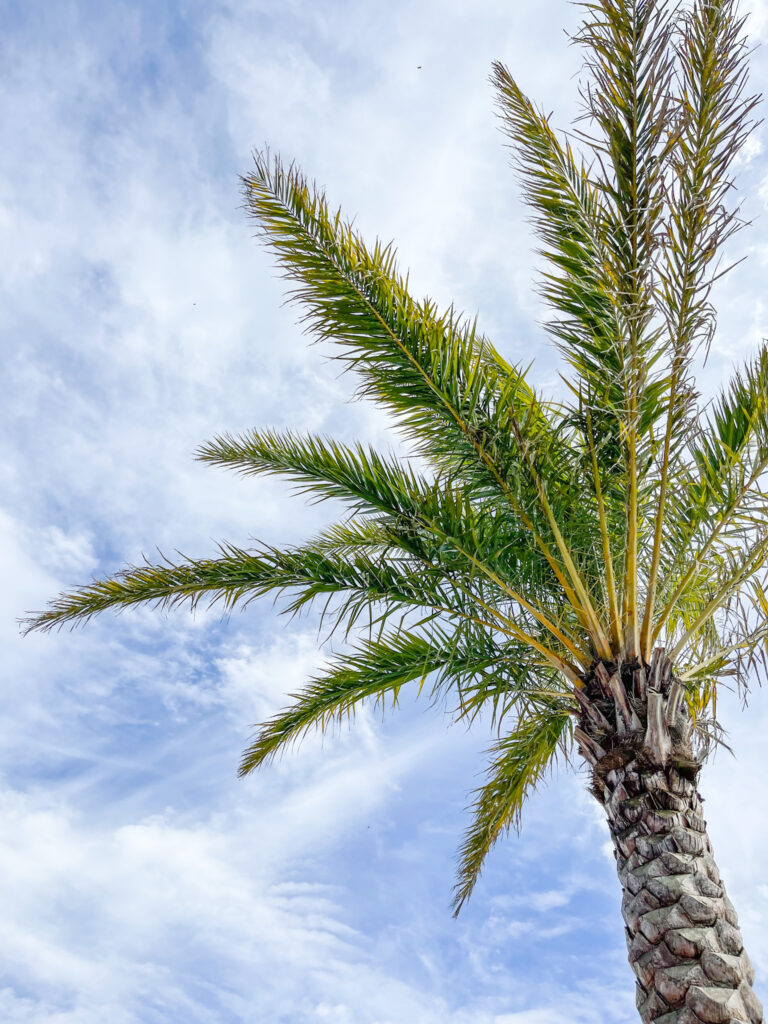 We've been trying to get up early and go for a bike ride each morning before work. The weather has been absolutely gorgeous while we've been here and we're really trying to take advantage of that in between the work and projects we have going on! The beaches are empty this time of year so early in the morning. It's brisk out, but very comfortable in a sweatshirt!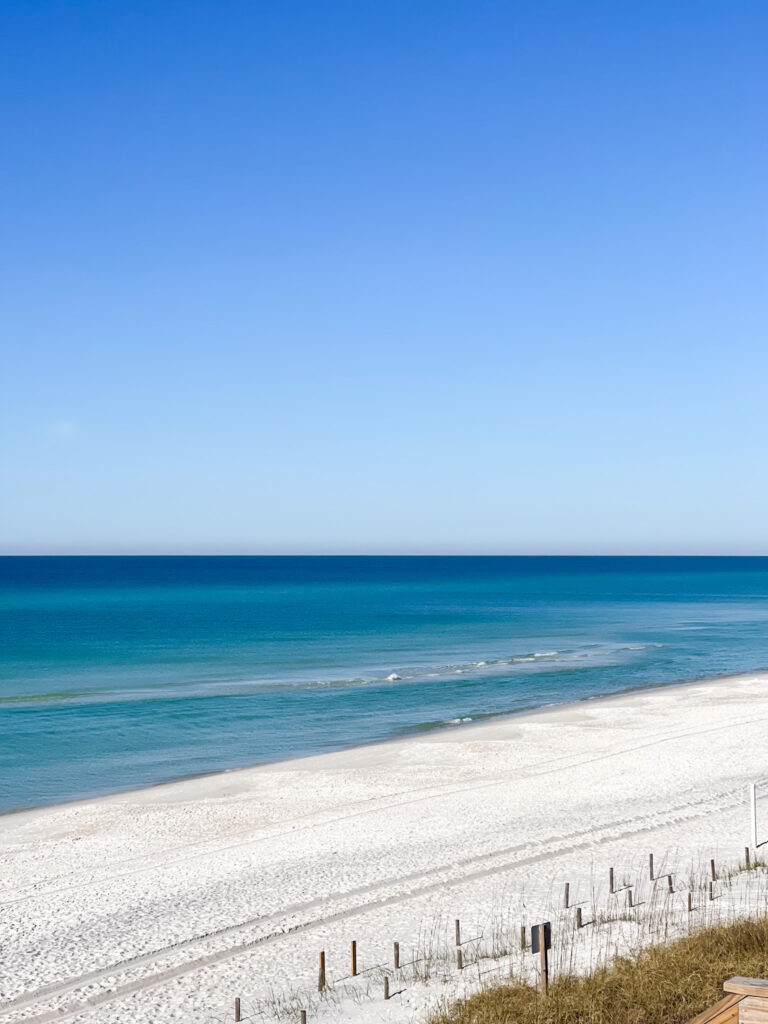 On Tuesday, my friend Rachel planned an impromptu get together for Mardi Gras. We picked up some boiled crawfish from Blue Crawfish Company right here in The Hub. They were so delicious and it was fun to experience so many Mardi Gras traditions, complete with jambalaya, king cake and hurricanes!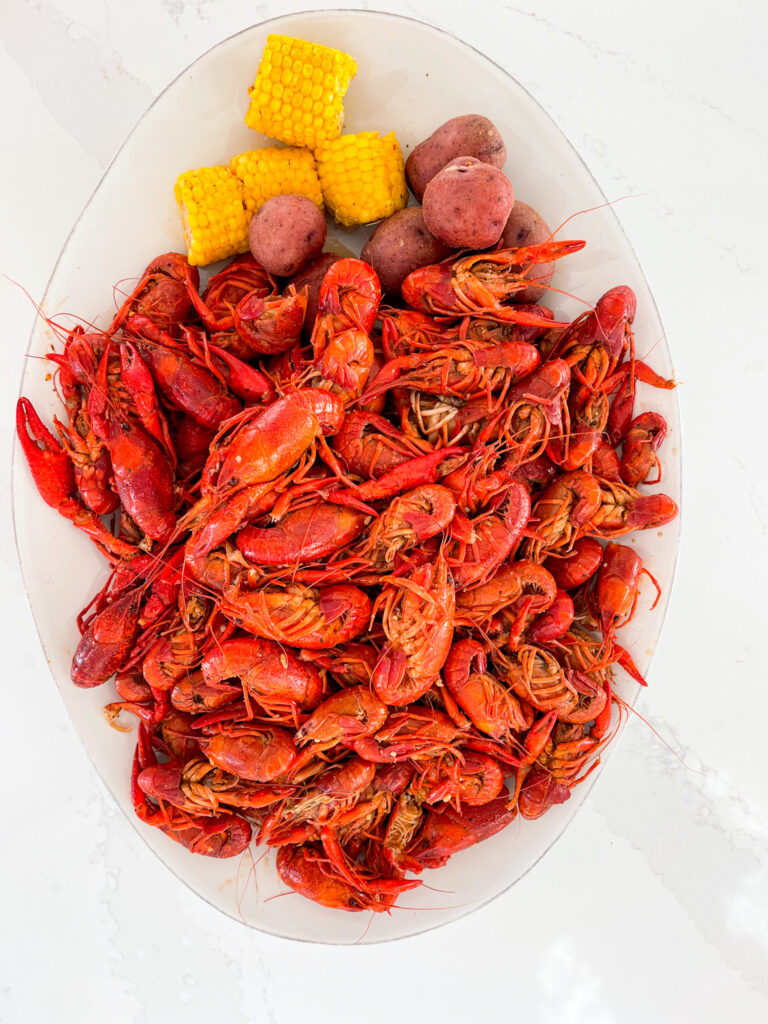 Our friends have a pretty incredible view from their home and we watched the sunset from their tower patio that night. So incredible!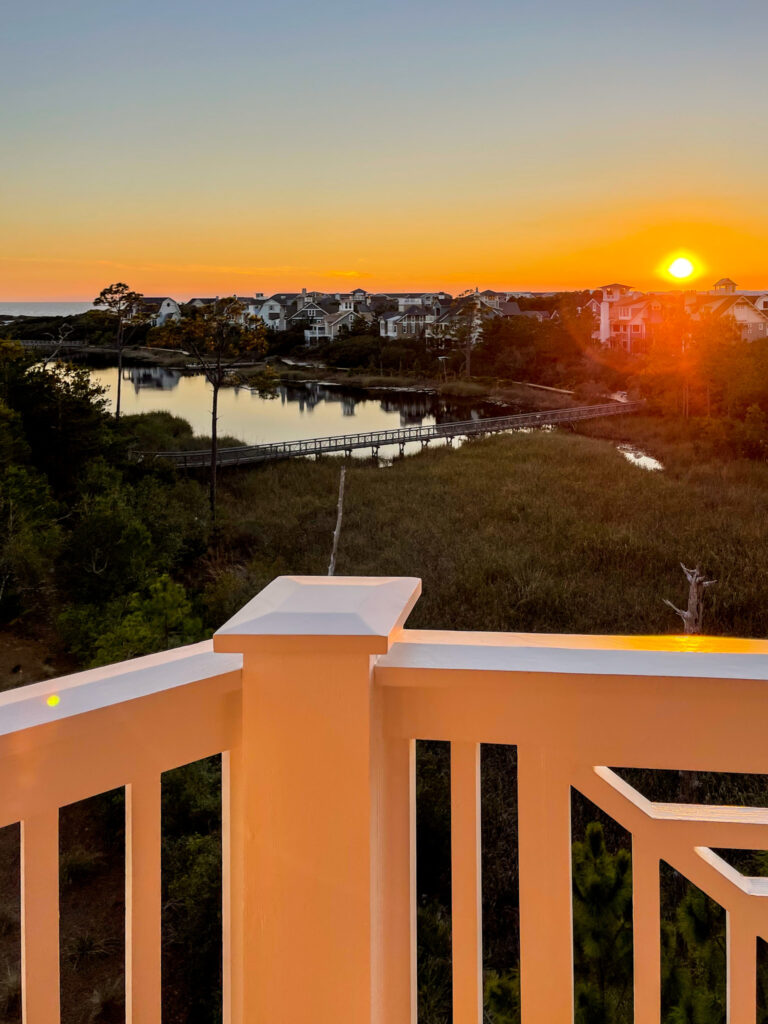 We headed to the beach early Friday and Sunday morning with our drone. We got some pretty incredible video footage and photos I'm excited to share. I'm hoping to blow up some of the images as artwork to use around the house. It might not happen this trip, but hopefully, by the next time we come down here. I've been getting a lot of questions on which drone we have. Our exact kit is this one which looks to be sold out, but it will at least show you the model info for everything!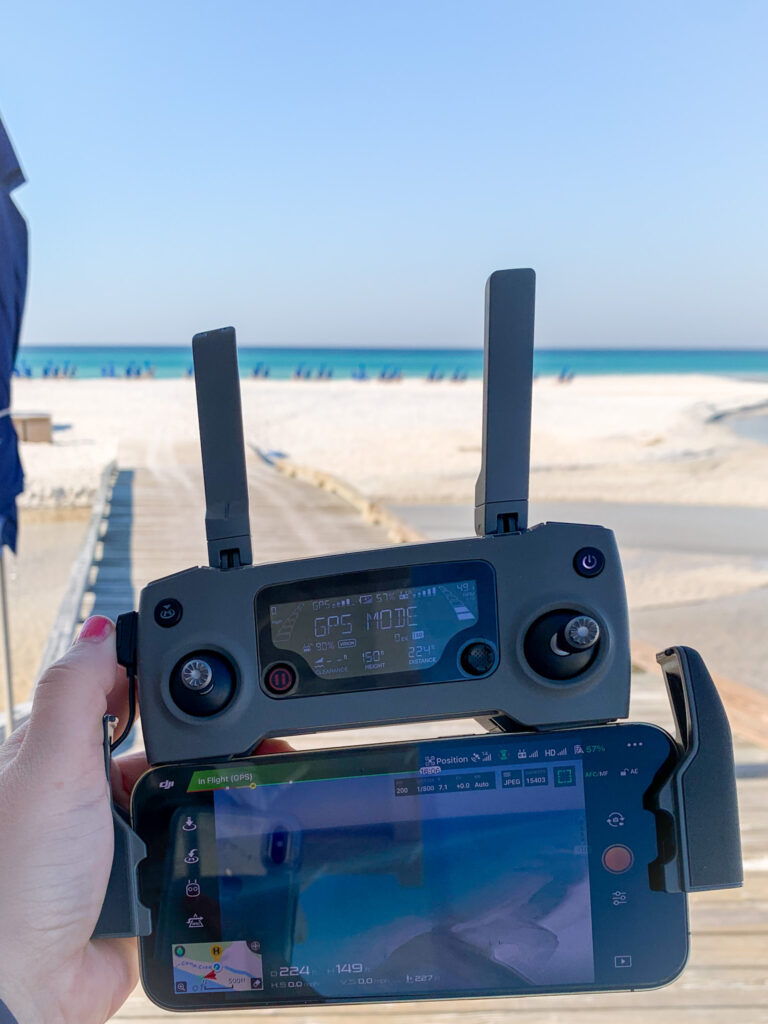 On Sunday morning, the skies were hazy and it really amplified the emerald color of the water. It truly is so beautiful down here! I'm thinking I may eventually offer some of these images as downloads if there is enough interest for me to figure out how to do it. The water down here is truly a work of art!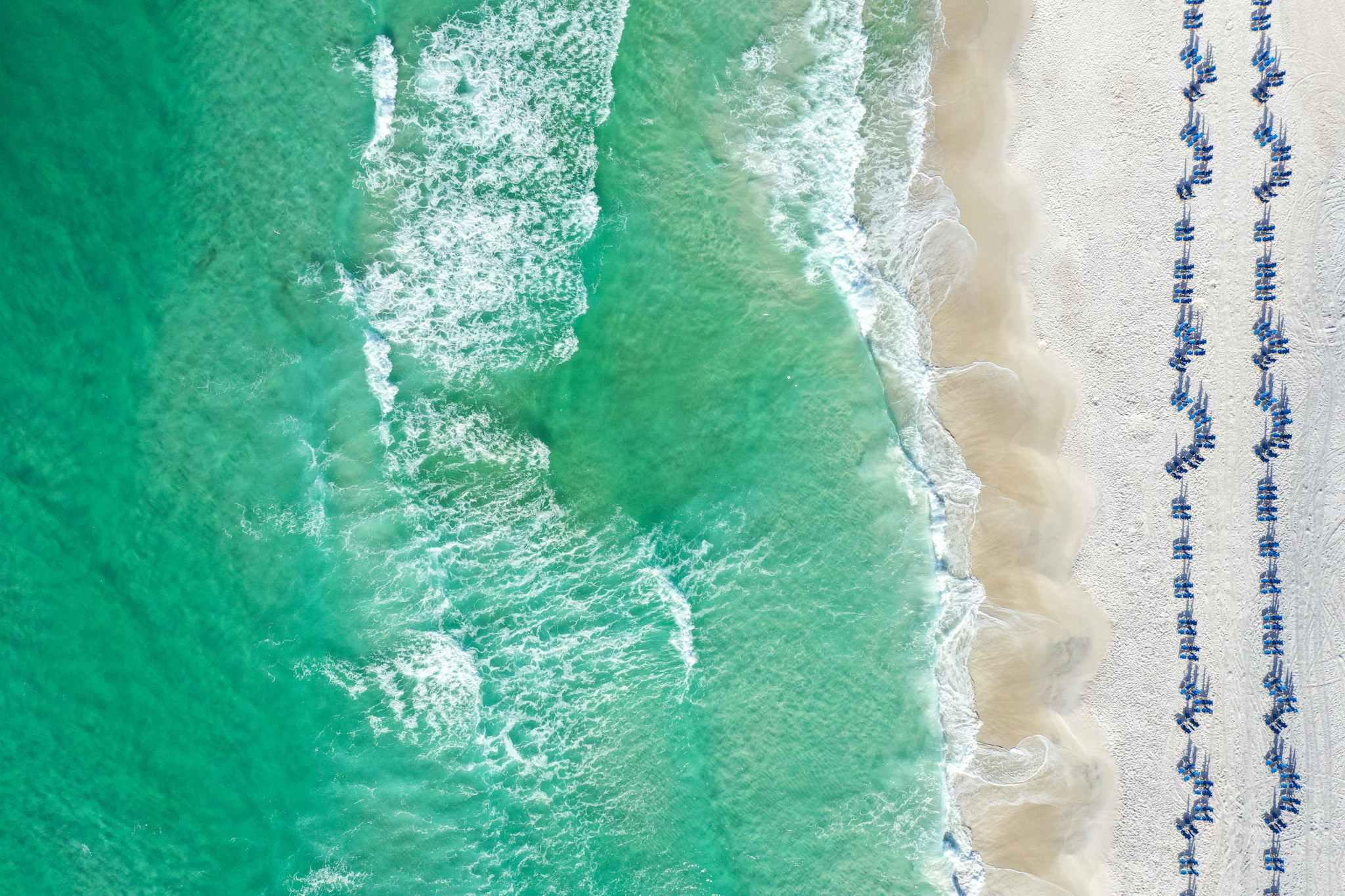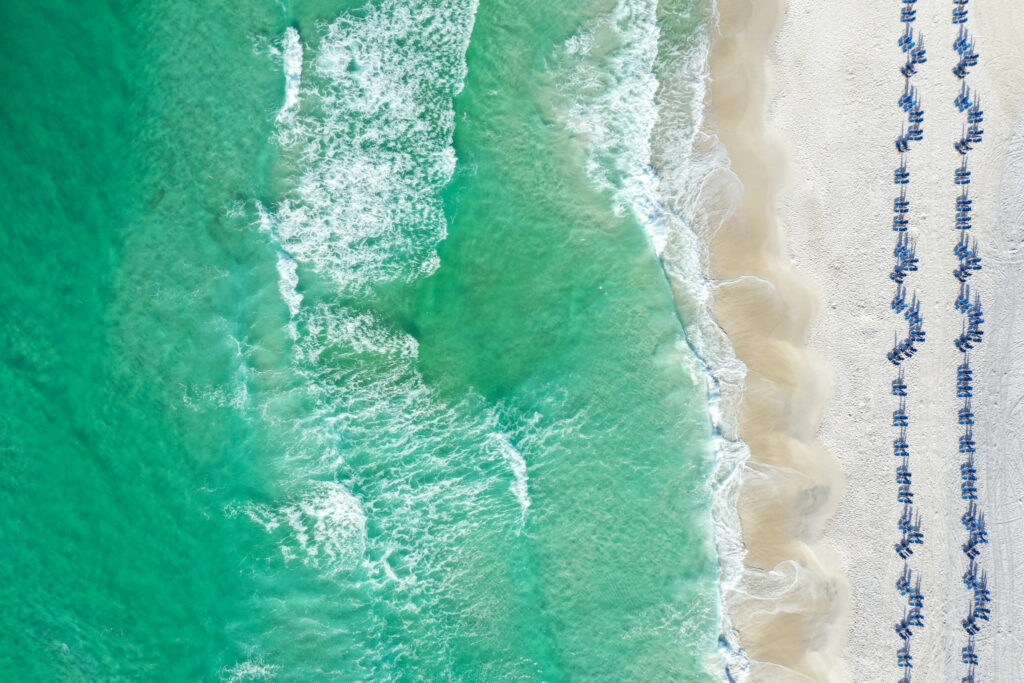 Saturday night we attended another Mardi Gras dinner party with our friends and it was a lot of fun! Kurtis and I had to pack super lightly since we were sharing a suitcase. I wore this skirt (that also doubled as my outfit on National Margarita Day). So versatile for all the food and drink related parties! 😉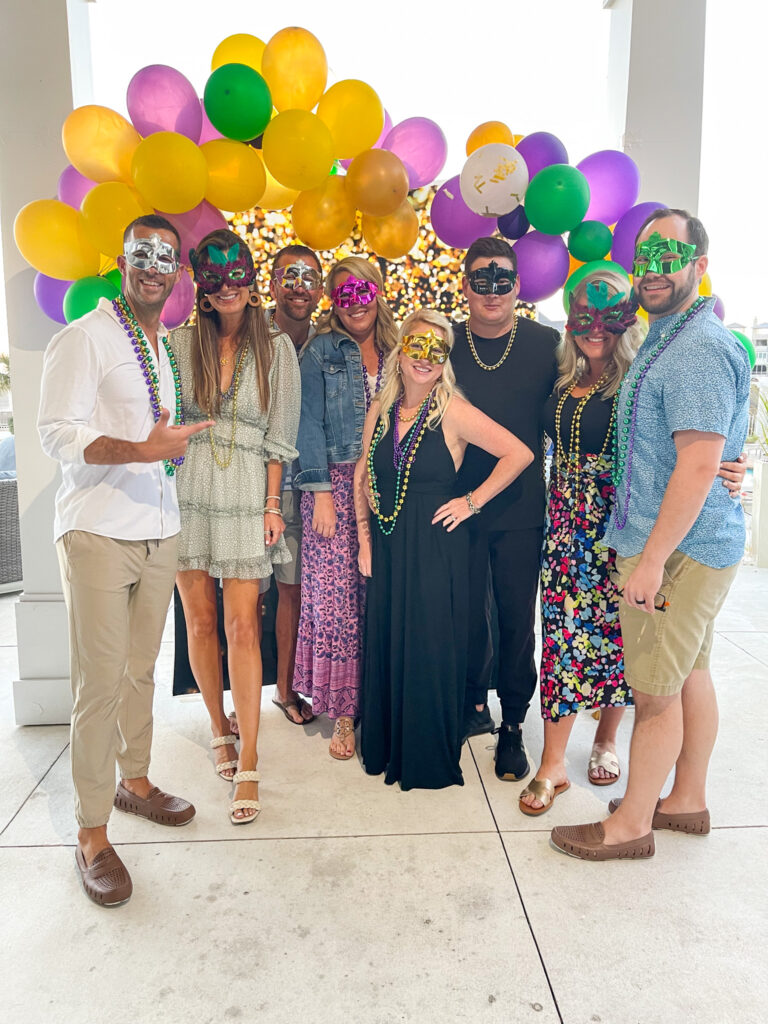 We ended the weekend with a little pool time and then met some friends for drink in The Hub. It's been incredible to spend so much time outside! It's going to be hard to head back home this week – especially since we see Omaha got more snow overnight! Fingers crossed it's the last snow of the season, and we can head into pool season not too long after we get home!
Recent Buys & Sales
Following are some sale from the weekend that have carried over and are still going strong!
I hope you all have a great week!
If you would like to follow along on more of my home decor, DIY, lifestyle, travel and other posts, I'd love to have you follow me on any of the below channels: