Good morning, and happy Tuesday! I hope you all had a nice weekend and past week. I pray none of you or your families were impacted by the horrific storms this weekend. Such a tragedy, with so much loss and destruction. It's another reminder that every second is precious and to hug your loved ones a little tighter every chance you get. We're praying for all those affected.
Here's a little bit of what we have been up to.
This post contains affiliate links for your shopping convenience. You can read my full disclosure policy here.
Home Projects & Updates
No new updates on the home front, as I was out of town this past week. But I do have some fun home-related inspiration in my next few sections! Once the holidays are over, I expect we'll have much more to share on the project front!
Top Sellers Of The Week
Following are the top sellers of the past week across all of my channels. Links to each item are below the graphic.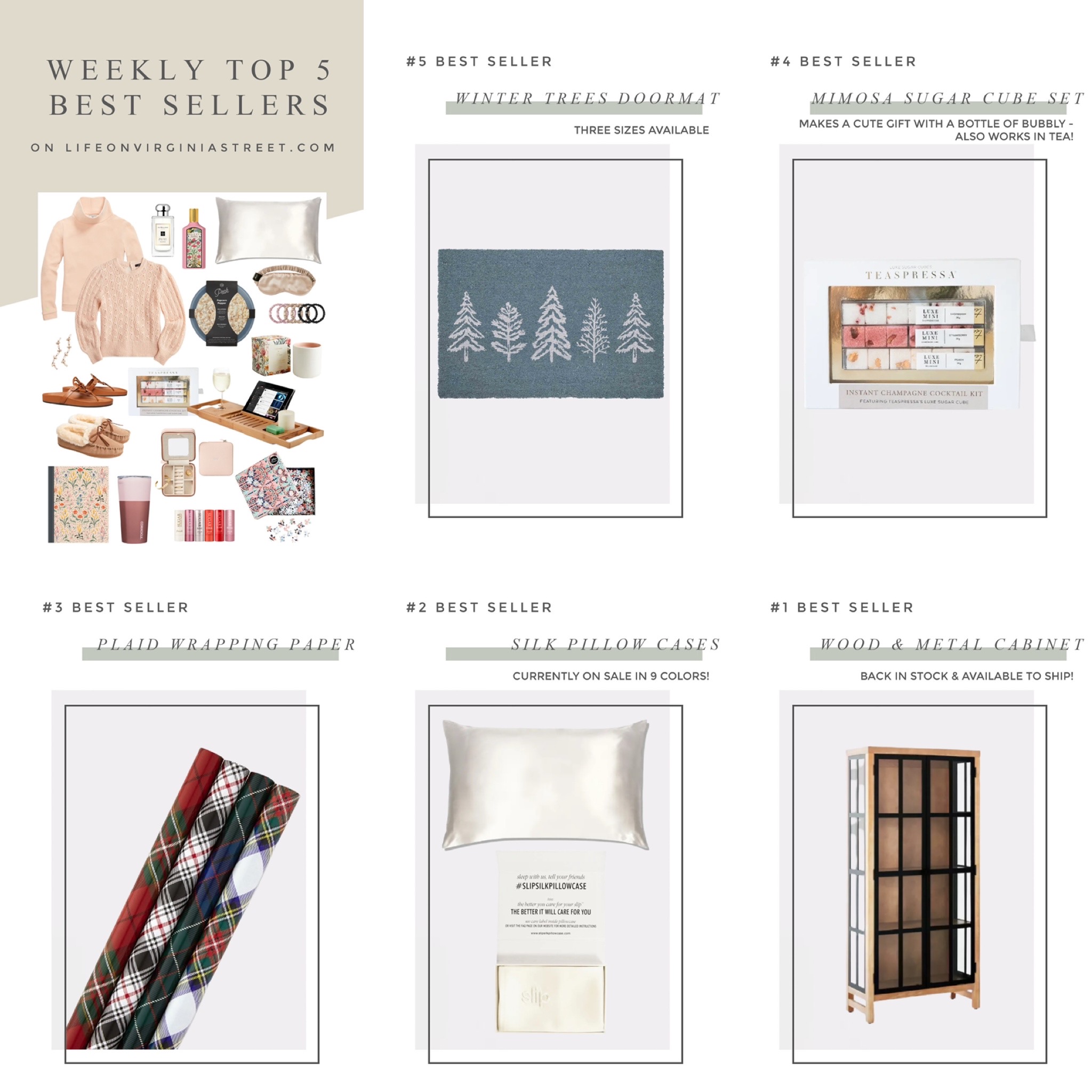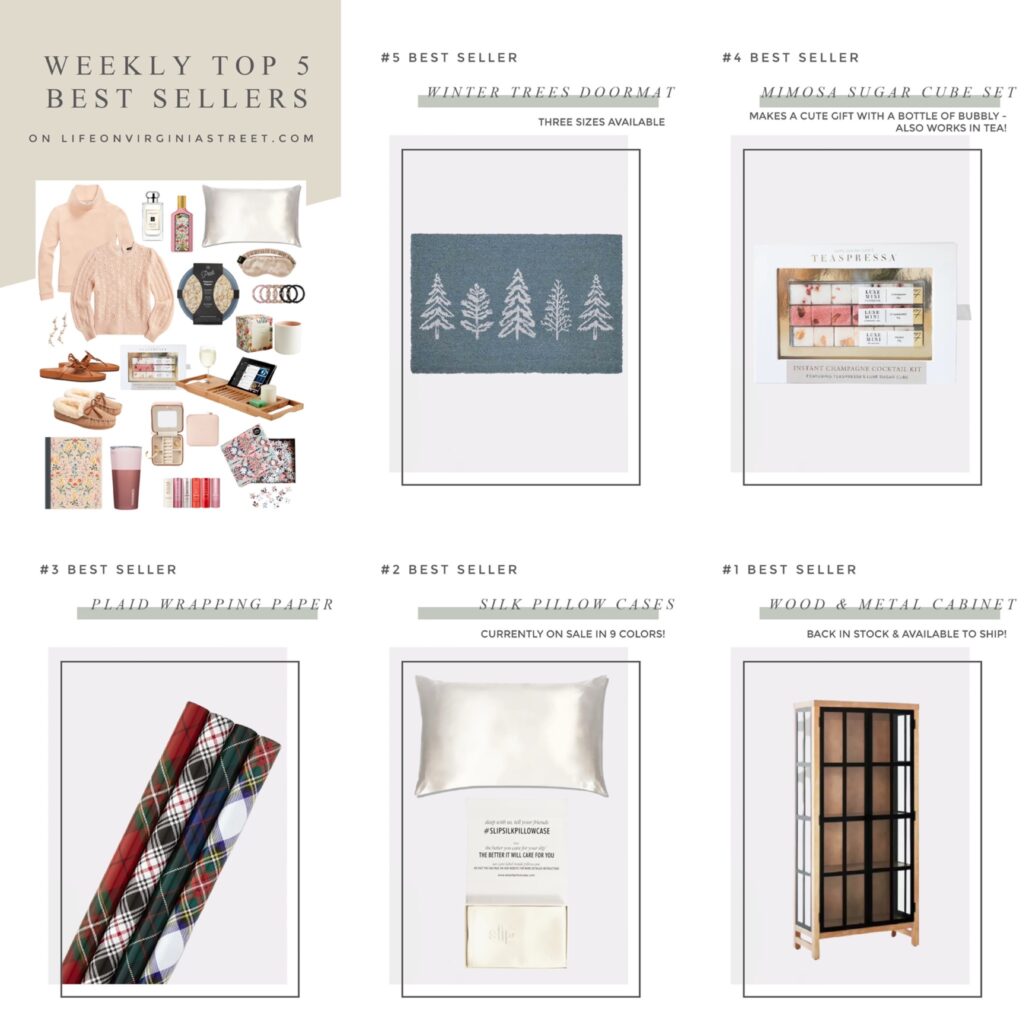 BEST SELLERS (each number is clickable): #5 | #4 | #3 | #2 | #1
Since I skipped a Weekend Recap last week, here are the best sellers from the prior week!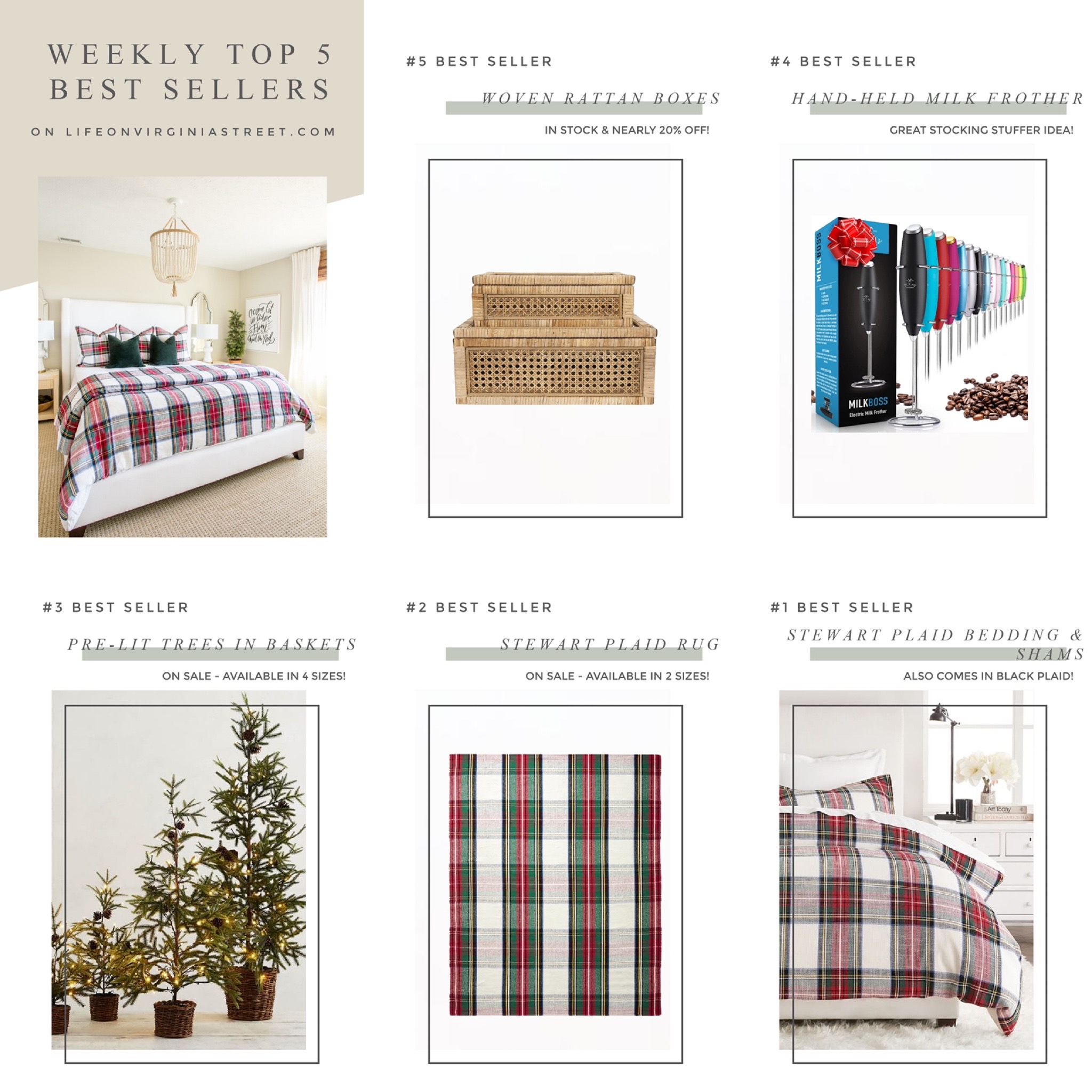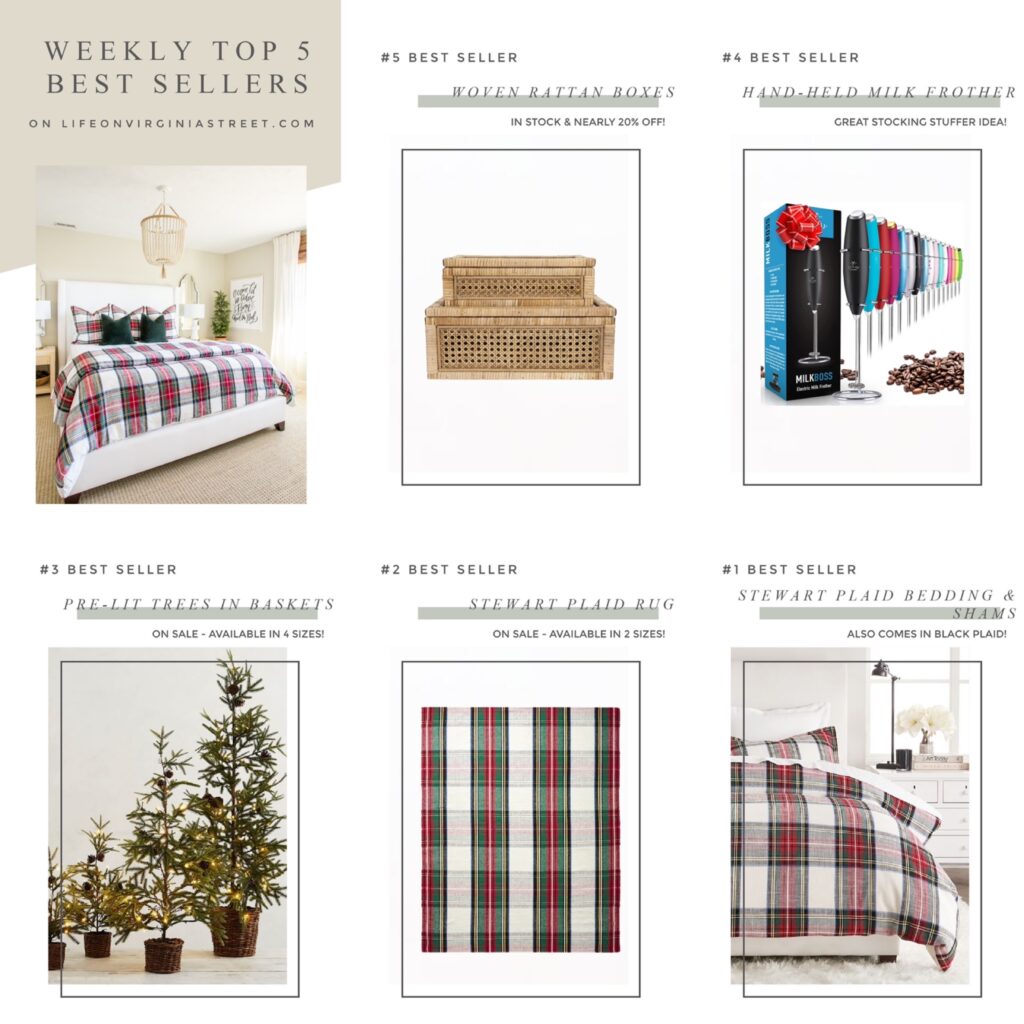 BEST SELLERS (each number is clickable): #5 | #4 | #3 | #2 | #1
In Case You Missed It
Following are the posts I shared over the past week.
Following are the most read blog posts of last two weeks (excluding any of the new posts already mentioned above). Many times this includes old posts that are popular on Google or Pinterest! It's fun to see what is trending each week!
Around Town & For Fun
I spent most of the past eight days in Florida, which is why things were a little quiet around here! One of my best blogging friends, Kris from Driven By Decor, celebrated her 50th birthday last week! We spent the weekend together with four other of her closest friends (one was Kelley Nan)! A few weeks prior to our trip, Kurtis decided he wanted to come down for a bit as well, so I rescheduled my flights to come early (gotta love those no change fees right now)!
Kurtis and I left the house around 3 am last Monday but made it to 30A by about 10 am, which was amazing! We had never been to this part of Florida in December before, so we didn't know what to expect weather-wise. But it was the perfect mix of warm-ish and cool-ish and we had most of the town to ourselves! Our first day, I wanted to get a picture of the iconic post office in Seaside decorated for Christmas. It seriously could not be any cuter!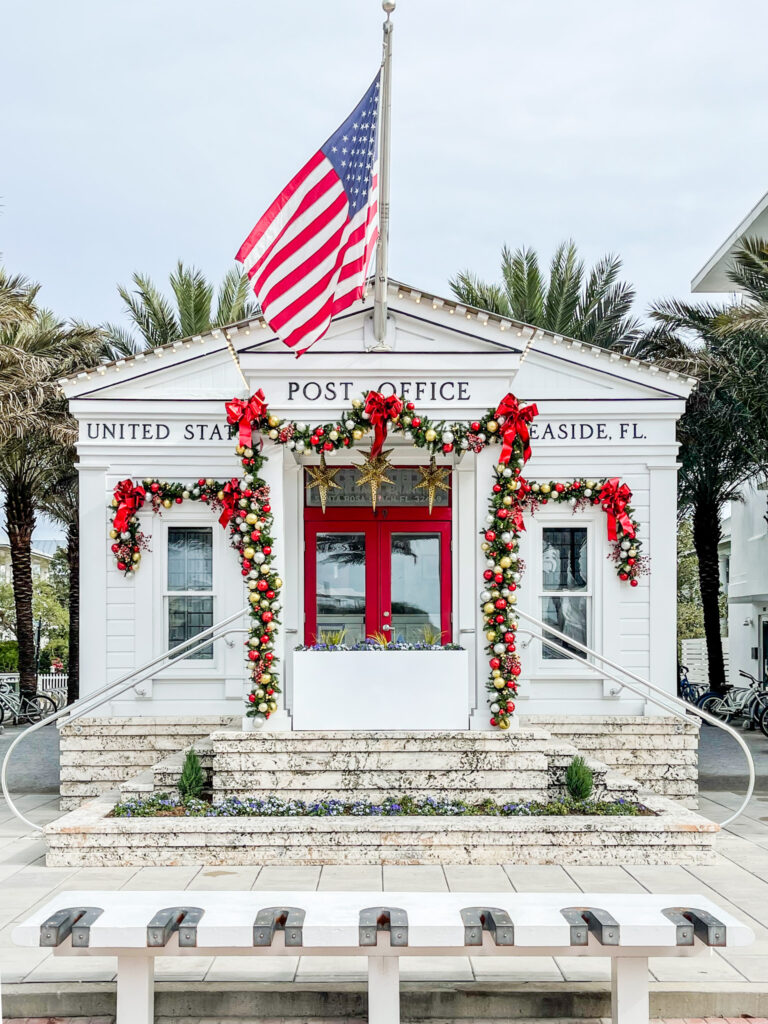 We also had dinner with two of our favorites, Rachel and Chris, from Pinteresting Plans! They live down here full-time now, and are strongly encouraging us to do the same. Every time we come down, it gets harder and harder to argue with them! We love these guys so much!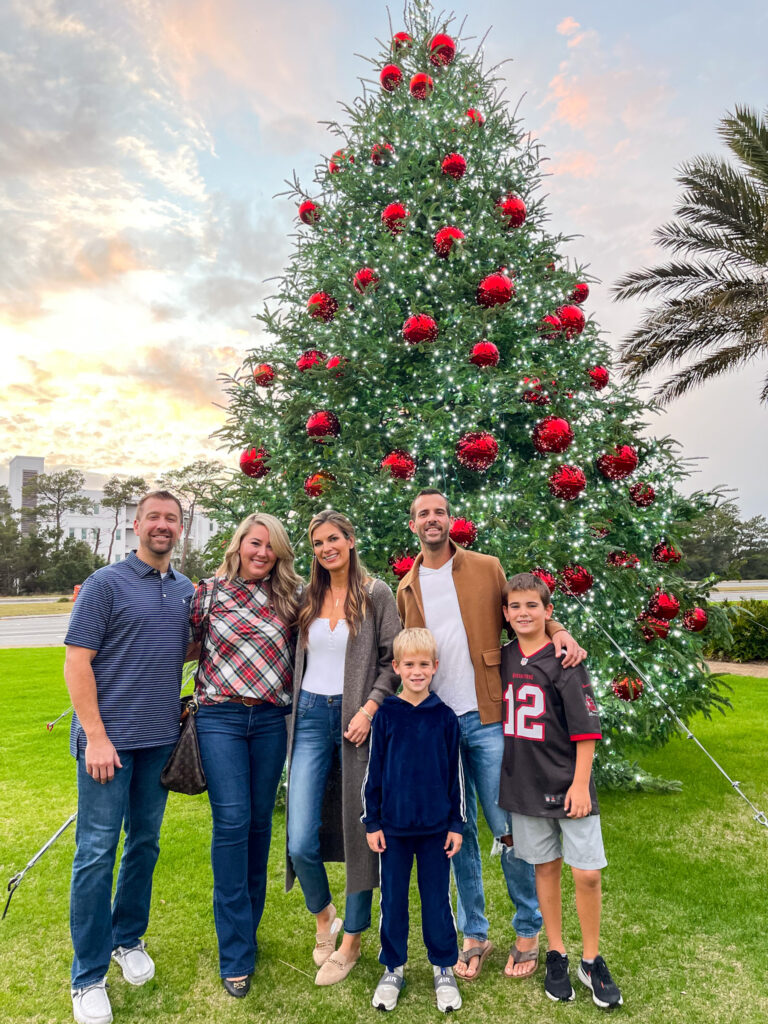 On my last night with Kurtis, we had dinner at Great Southern Cafe and it was such a beautiful evening to sit outside. There's just something about Christmas lights on palm trees that gets me every time!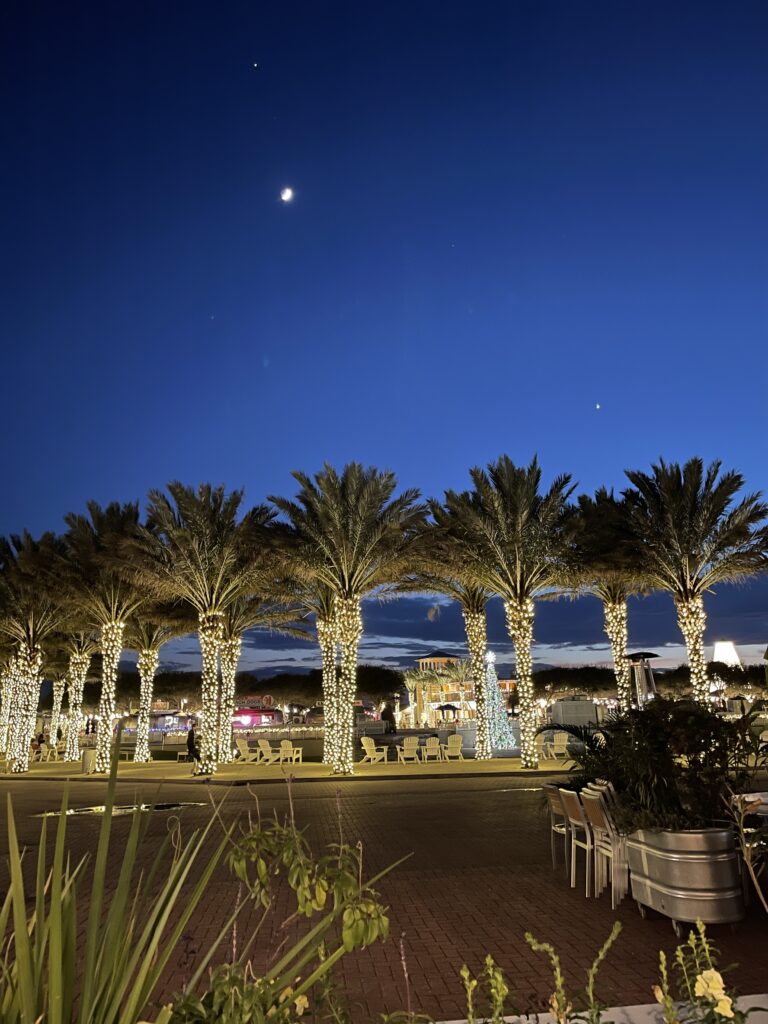 On Thursday, I met up with my friends for the girls trip portion of the weekend! Several of you asked for the link to the house we rented once we got back. The name is Hotel California, so you know it only added to my love for the place. It was such a beautiful home, and we enjoyed the location for the most part!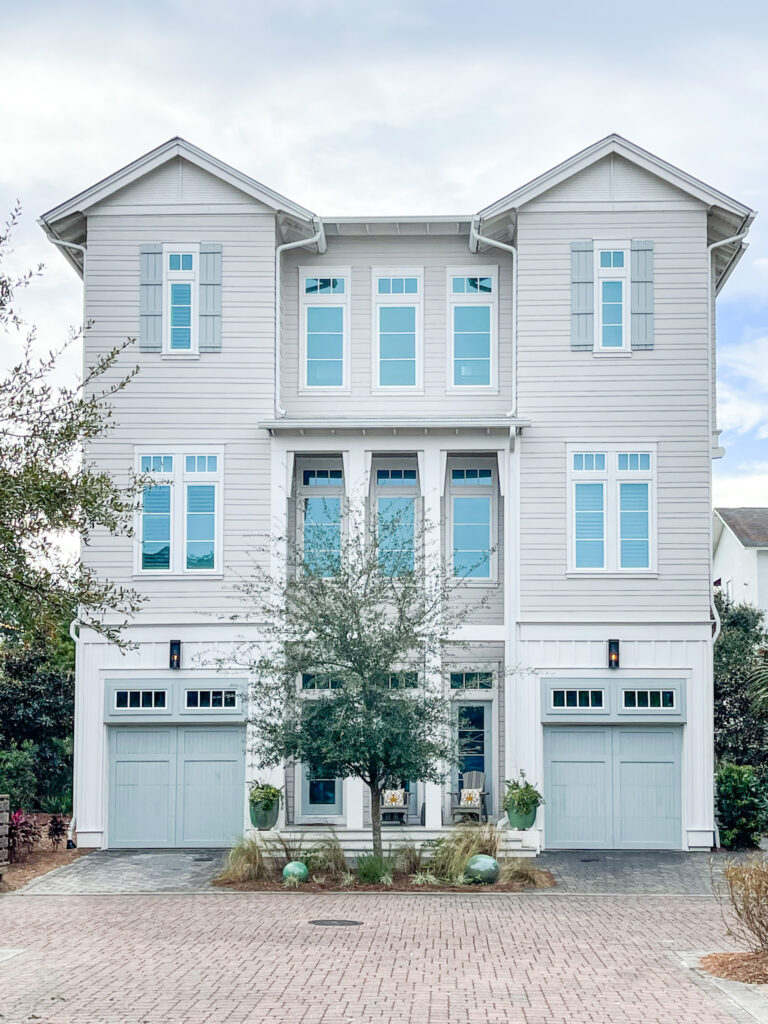 Kris treated us all to a private chef on Friday night, and he was absolutely incredible! If you're ever looking for a memorable evening while in the area, we all highly recommend him. The food was incredible and it was such a fun experience!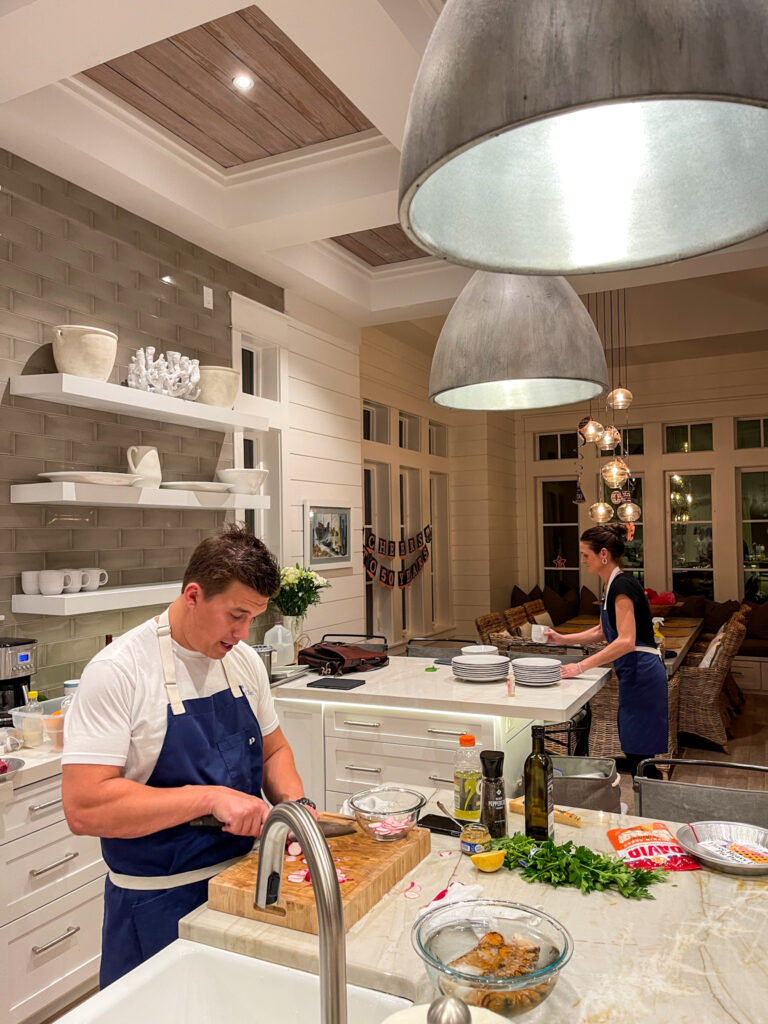 I think my eyes are mostly closed in this next picture, but I'm so glad the chef captured one of all six of us! It was such a memorable evening!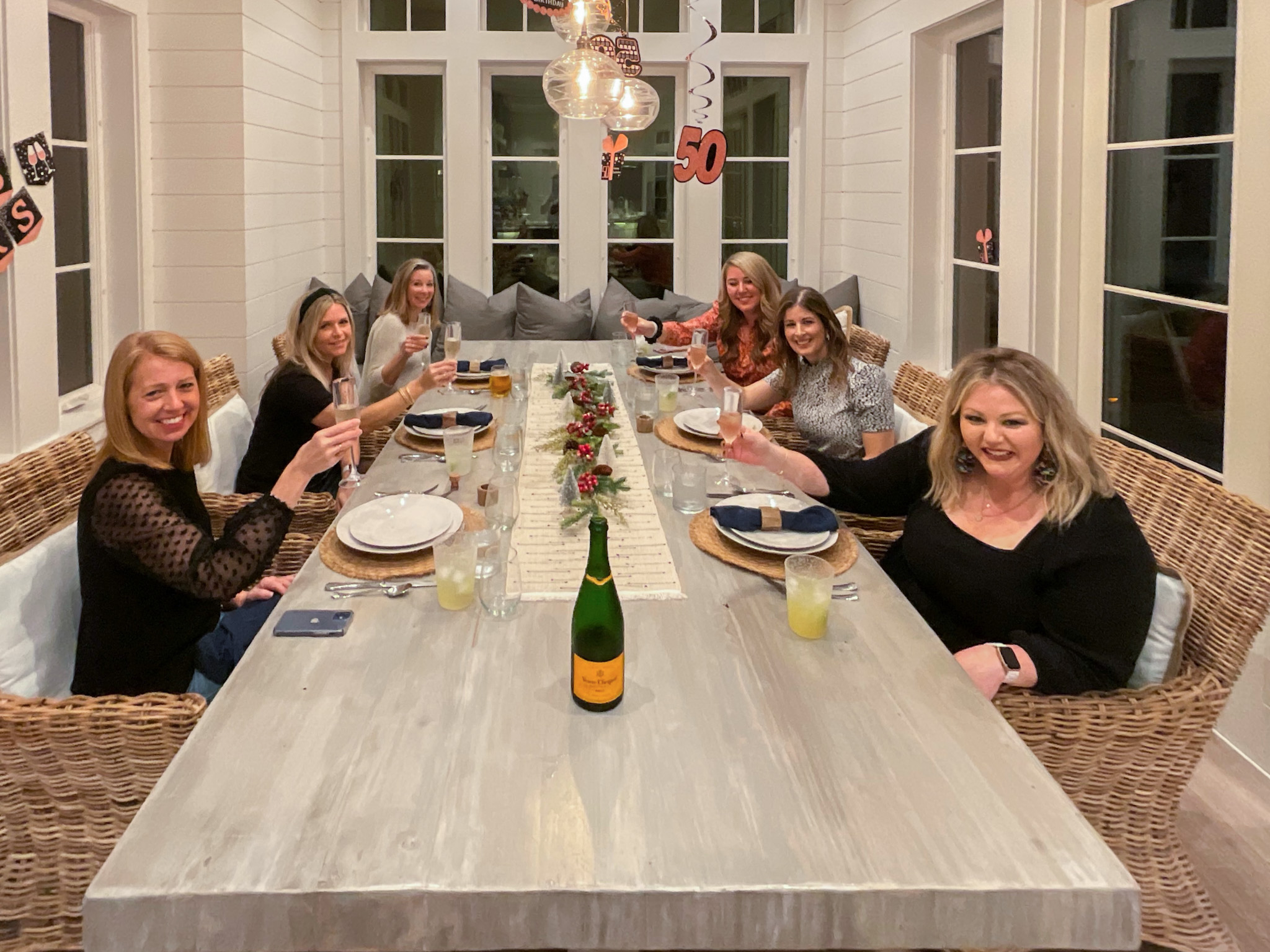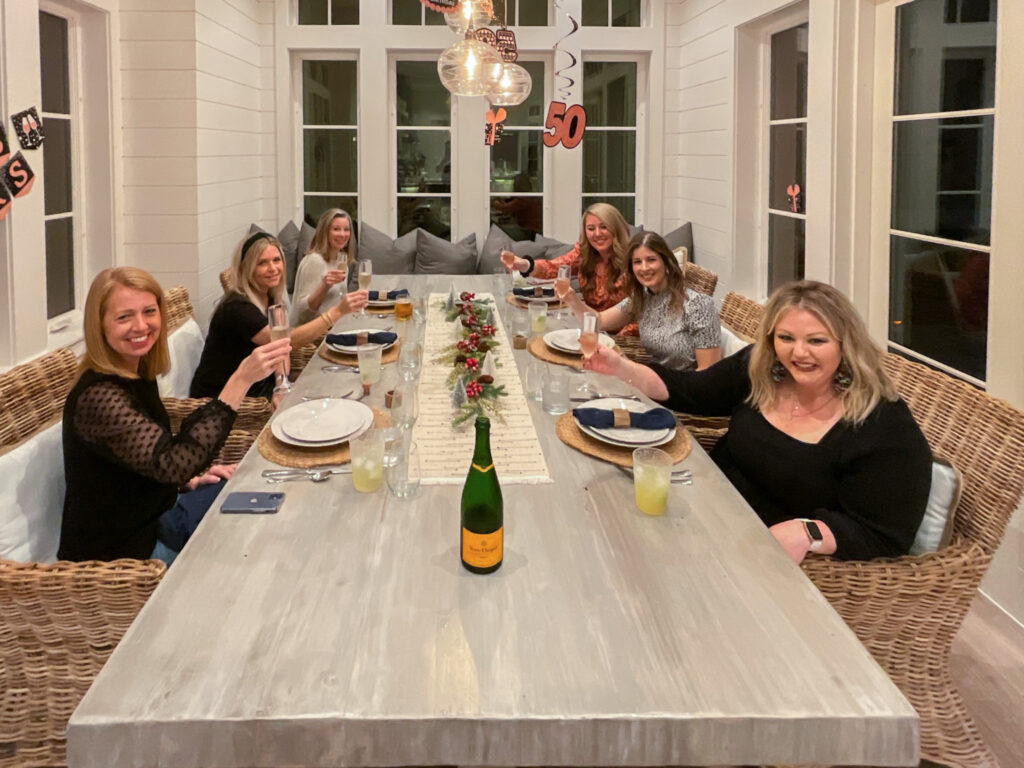 Kelley and I spent several hours on bikes cruising around our neighborhood and along the beach. I wasn't sure how into it I would be, but it was so much fun!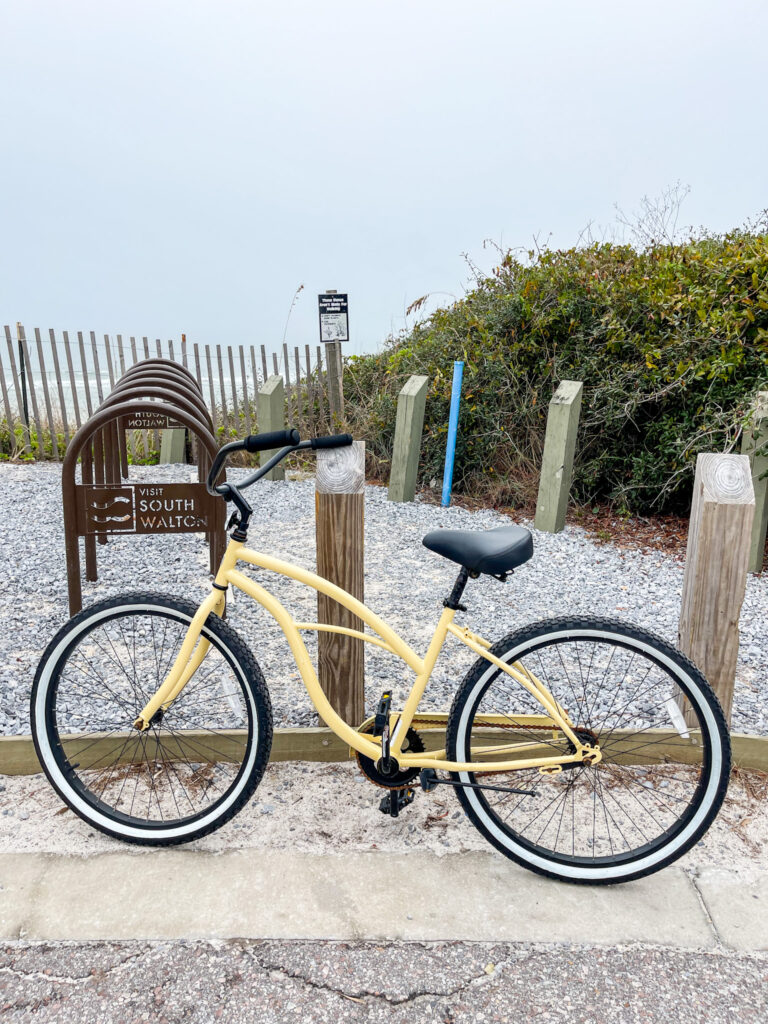 We were within a 10-15 minute walk from the Rosemary town square and had many meals there. We also did quite a bit of damage shopping. There are so many cute local shops! They also have a gorgeous post office, shown below.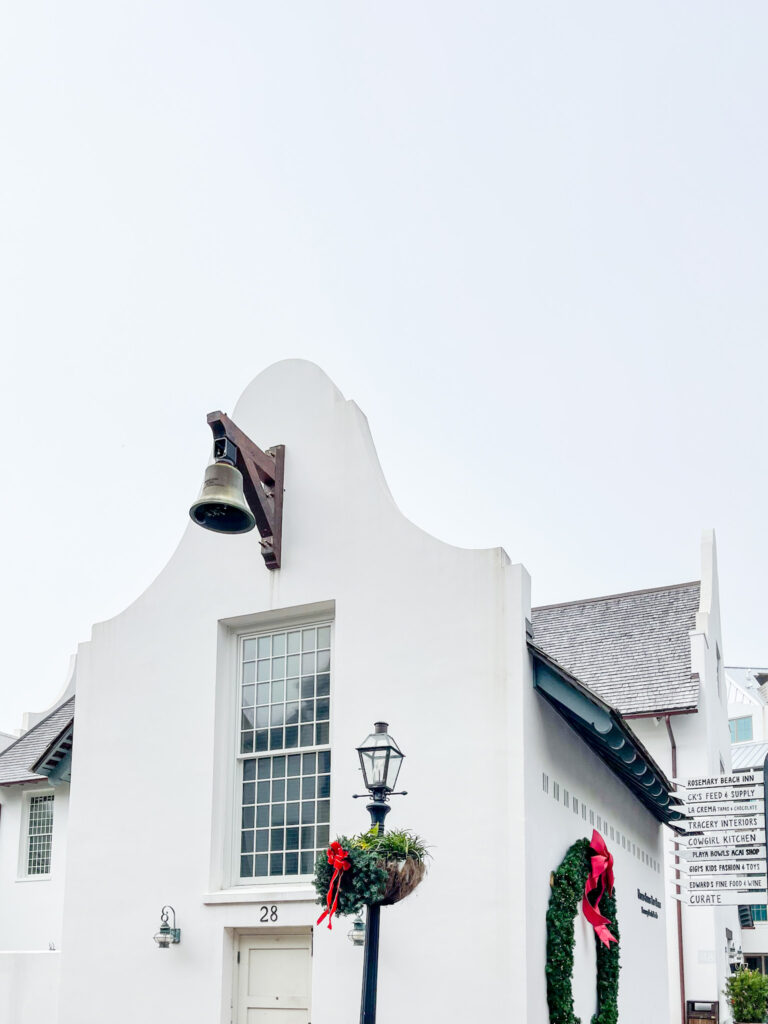 Kelley, Kris and I tried to get a selfie with one of the nutcrackers at the Rosemary Beach Town Hall. Needless to say, selfies aren't my strength 😉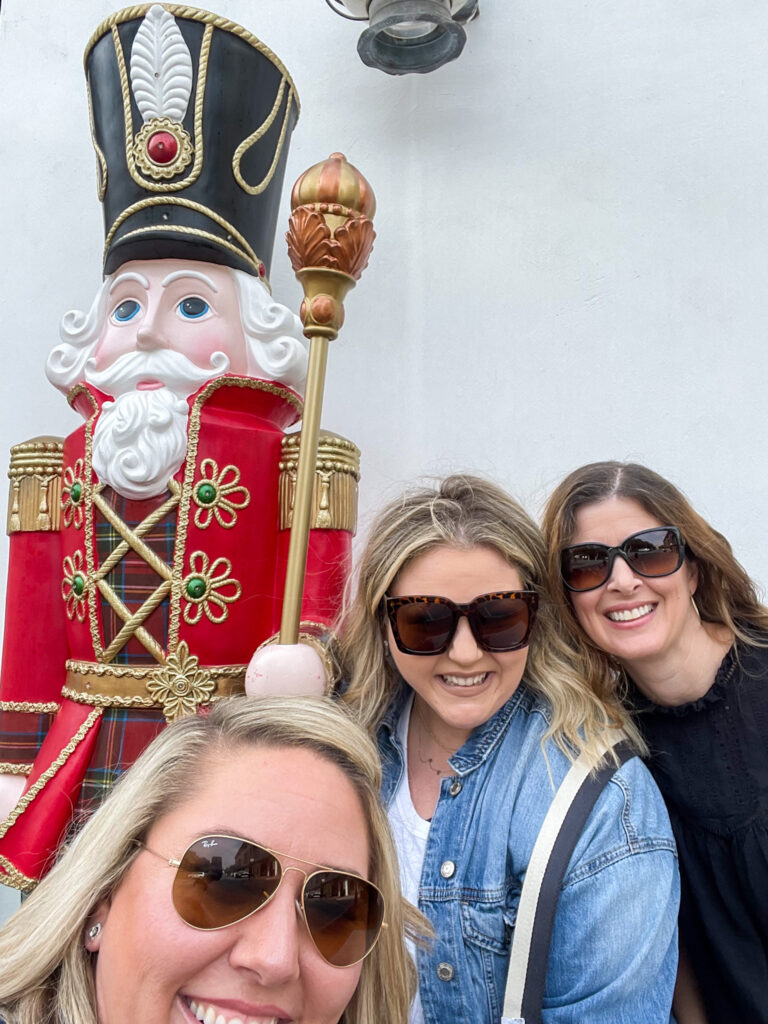 And you know I'm all about wandering the streets and looking at houses! I love the combination of colors on this one.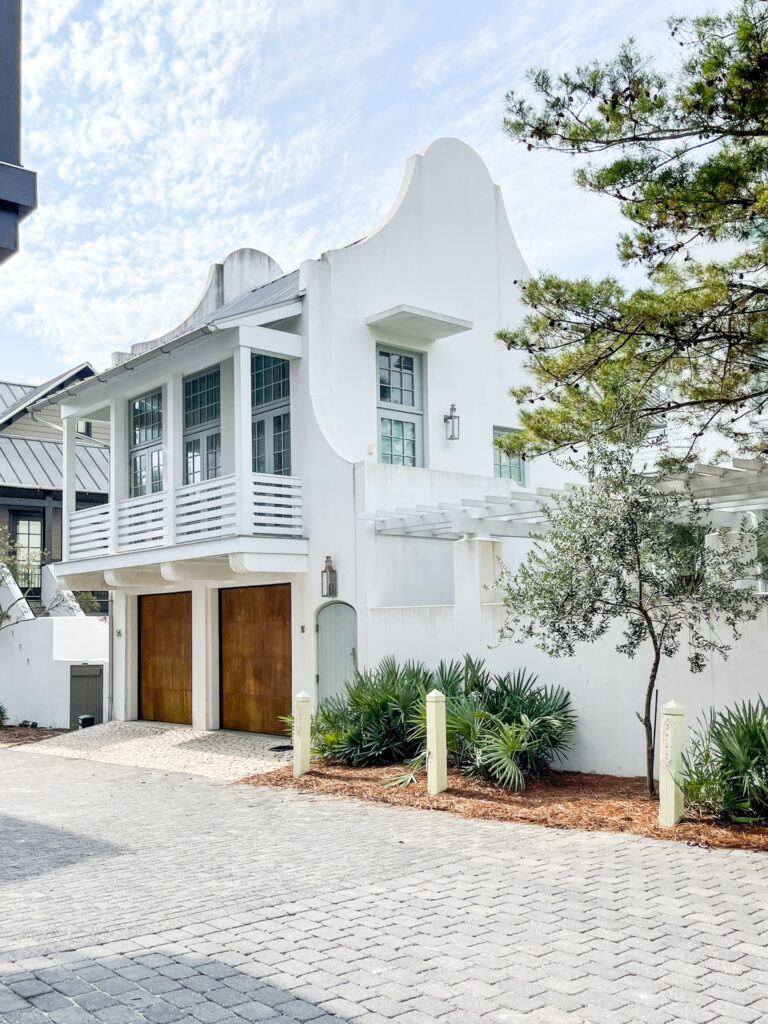 We visited several home decor stores and clothing boutiques and I found so much inspiration (and pieces to bring home) along the way! They do sophisticated coastal decor so well down there!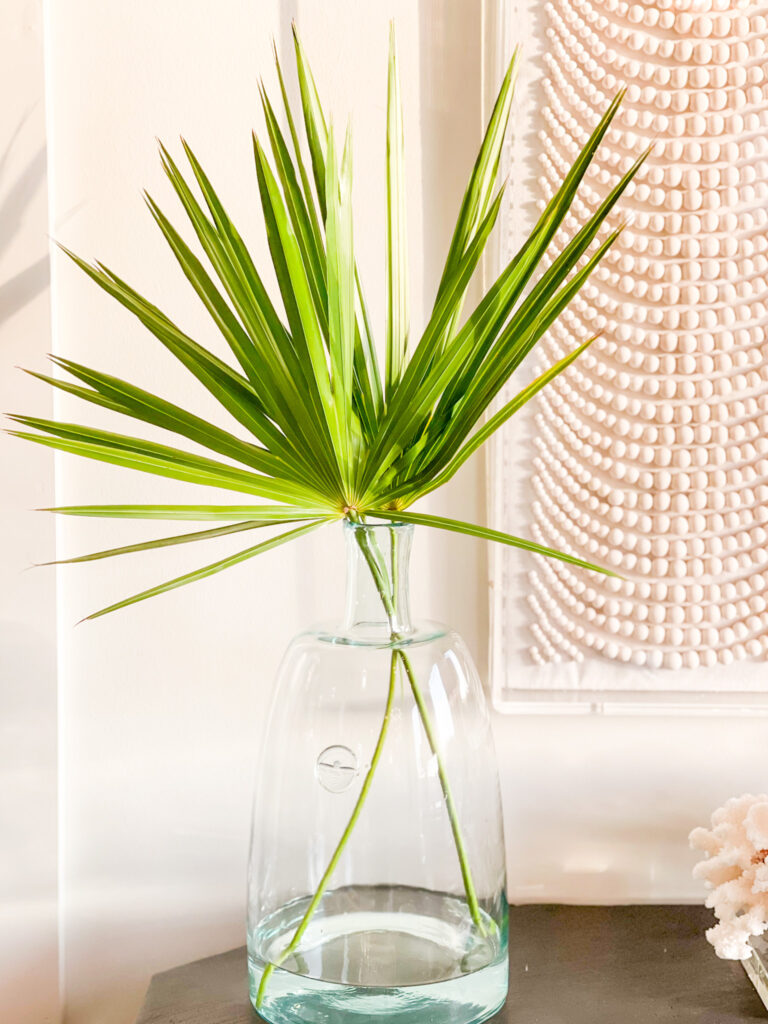 It was such a wonderful trip and it was so fun to see my friends after nearly two years! Most of us flew home yesterday. And, despite the snow that had fallen while I was gone, it was good to get back home! I'll plan to start working on a mini 30A trip guide as well, with some of our favorite restaurants and stores we've visited!
We'll now be in full-blown holiday prep mode for the next two weeks or so as we spend the holidays with both sides of the family. It's always such a busy, but fun and magical, time of year!
Recent Buys & Sales
Following are some sale from the weekend that have carried over and are still going strong!
I hope you all have a great week!
If you would like to follow along on more of my home decor, DIY, lifestyle, travel and other posts, I'd love to have you follow me on any of the following: