Good morning! I hope you all had an enjoyable weekend! Here's a bit of what we've been up to over the past week.
This post contains affiliate links for your shopping convenience. You can read my full disclosure policy here.
Home Projects & Updates
Now that the awning window is in, a lot of activity took place last week. The electricians are now 95% of the way done and it's great to have all the power in the pool house now! The siders came and redid all the siding around the window, the caulkers got things sealed shortly after, and the painter came Saturday to get it all painted!
I'm trying not to give too much away before the big reveal, but how stinking cute is Hawkeye checking out his kingdom from the new window. He loves it so much! The painters will be back this morning to paint the window and trim.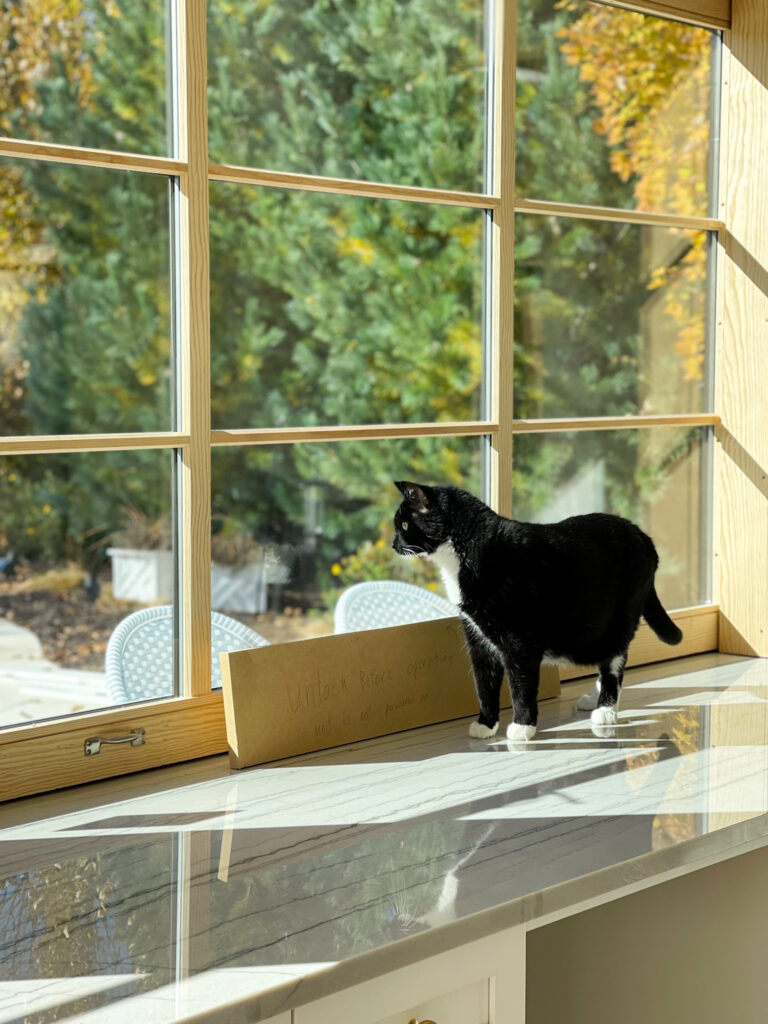 So, what's left? Well, it turns out our sink arrived broken so CKF couldn't finish installing the counters last week when they were here. Our builders ordered a new one right away, only to find out that one was also broken. BUT, Friday, the third one finally arrived in one piece! So, CKF will be back tomorrow to set the two final pieces of stone along with our sink. From there, the bulk of the remaining items are all plumbing related and I think that's it! I'm really hoping I can do a reveal next week, but that might be pushing it.
Over the weekend, we spent a lot of time cleaning and doing projects in the pool house. There's still quite a bit to do, but it felt good to make it feel more finished! Kurtis wanted a 65″ TV in the space so he could see it from outside, so the only way I agreed was if we got another Frame TV. We actually bought it over the summer on Prime Day when it was on sale and finally hung it up on Saturday. We were both a little nervous to be drilling into the shiplap. But, after lots of measurements, it went up without a hitch (despite a certain spouse's poor attitude) 😉 I'm so glad we planned for this little alcove with an outlet behind the TV. It's essentially just between two studs but now we can hide the control box and the TV is truly a flush mount on the wall!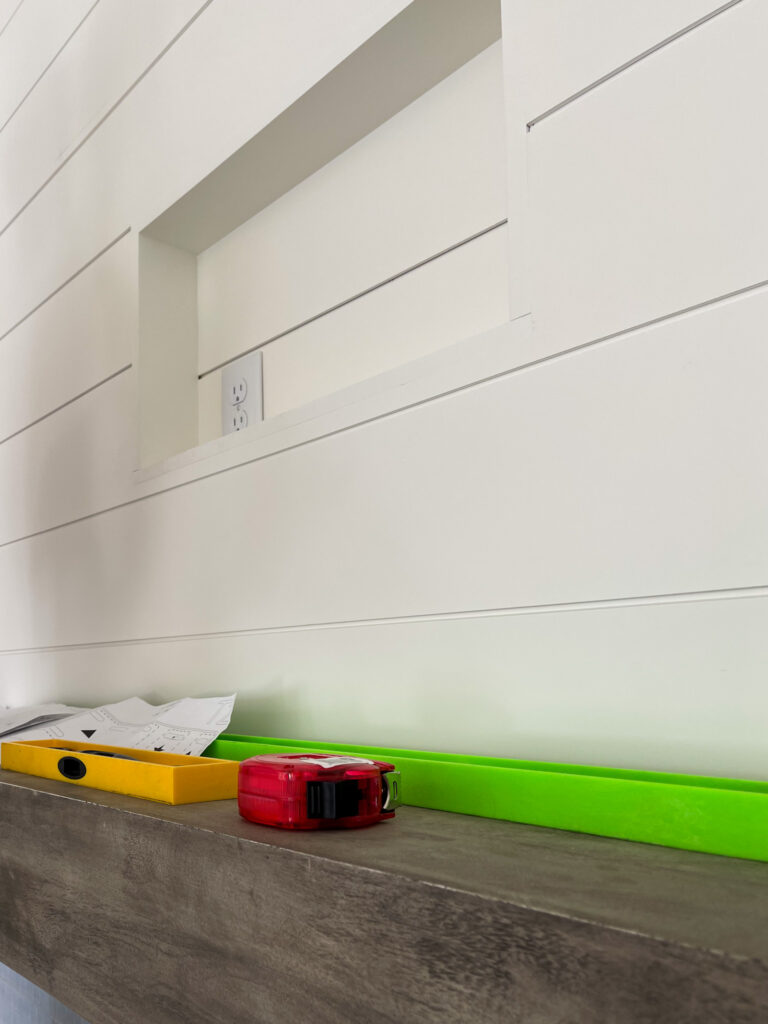 My backordered knobs finally arrived for the storage cabinet and a few of the kitchen cabinets as well! And if you look closely, you can see I also propped up the mirror we're using in the bathroom. It hung in our entryway for years, but it feels perfectly at home out here!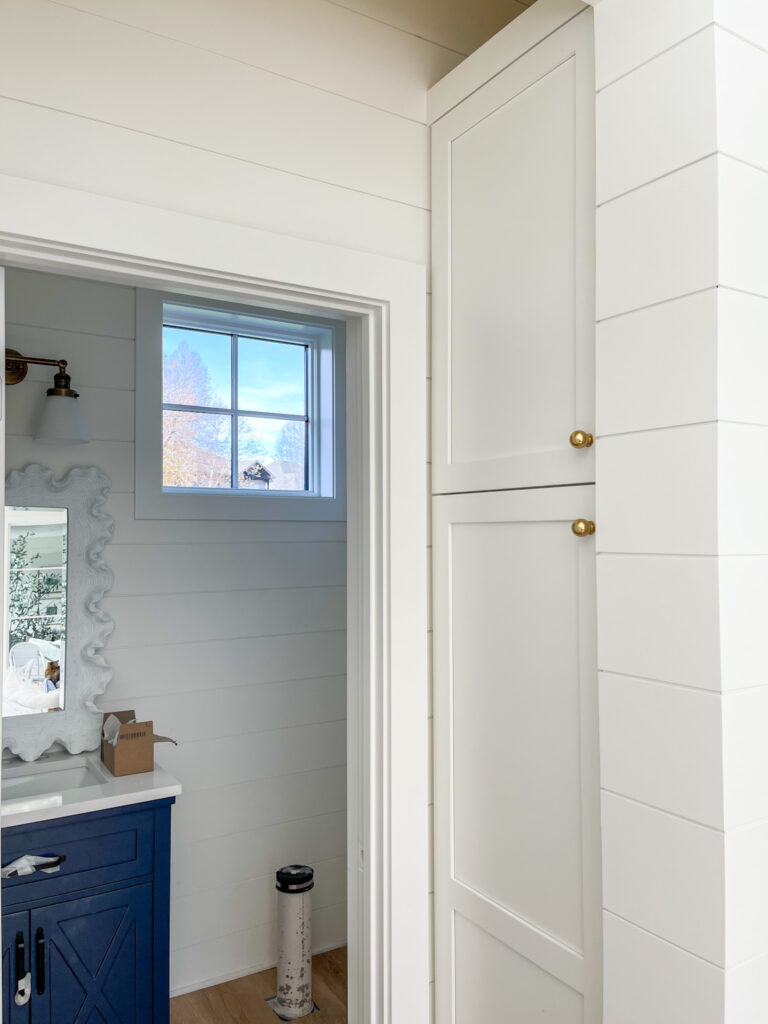 SOURCES: Vanity | Mirror | Light Fixture | Knobs
We had washed all of our outdoor cushions a few weeks back, so we moved the remaining furniture inside. We do keep our swivel chairs outside for the winter since they come with covers. Our palm trees out here are still thriving since this area is so protected. The other ones in our yard looked pretty pathetic at this point.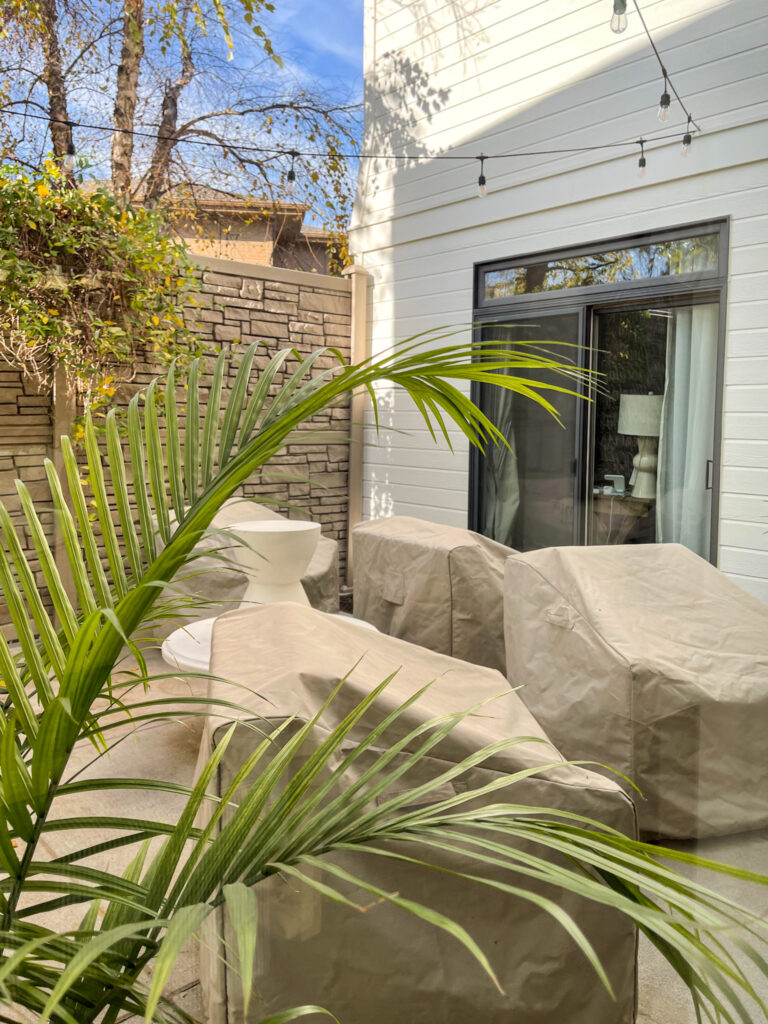 Since I was pulling planters, I also decided to add my LED birch tree to my pot out front. I probably won't plug it in for a few weeks yet, but I know I'll be happy I got it set while the weather was nice! I only have the 4′ tree here because the planter is so tall. But I use the 6′ version in the courtyard (they come has high as 8′). I love them so much and they look so beautiful at night! You can see in the image below how small I can get them to store since the branches are so pliable. It took me under a minute to get it to the stage on the right!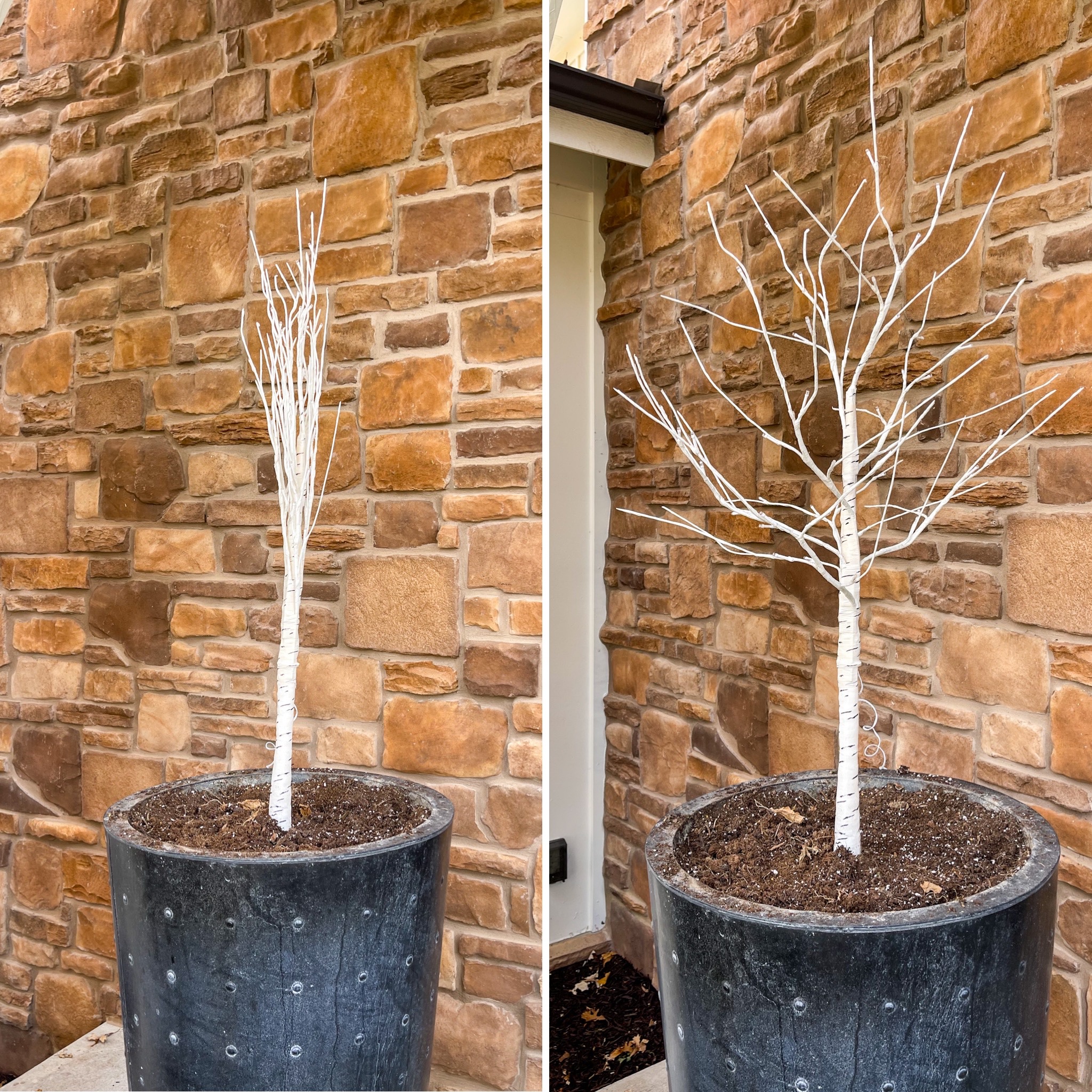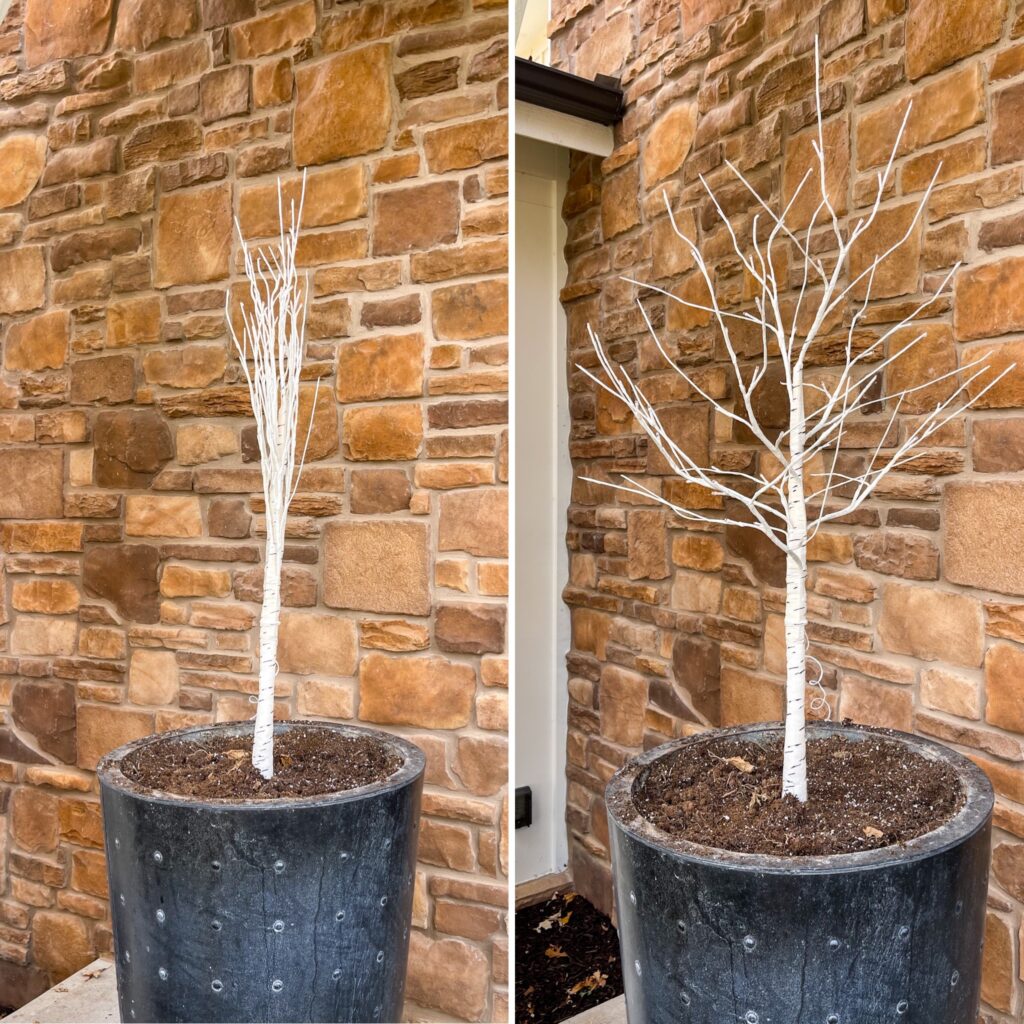 Turns out I also grew the strangest sweet potato I've ever seen on one of my sweet potato vines. It was massive, and borderline looked like a human heart or something. It never ceases to amaze me when I find these after digging up the vines each year! Especially when most started as three or four leaves!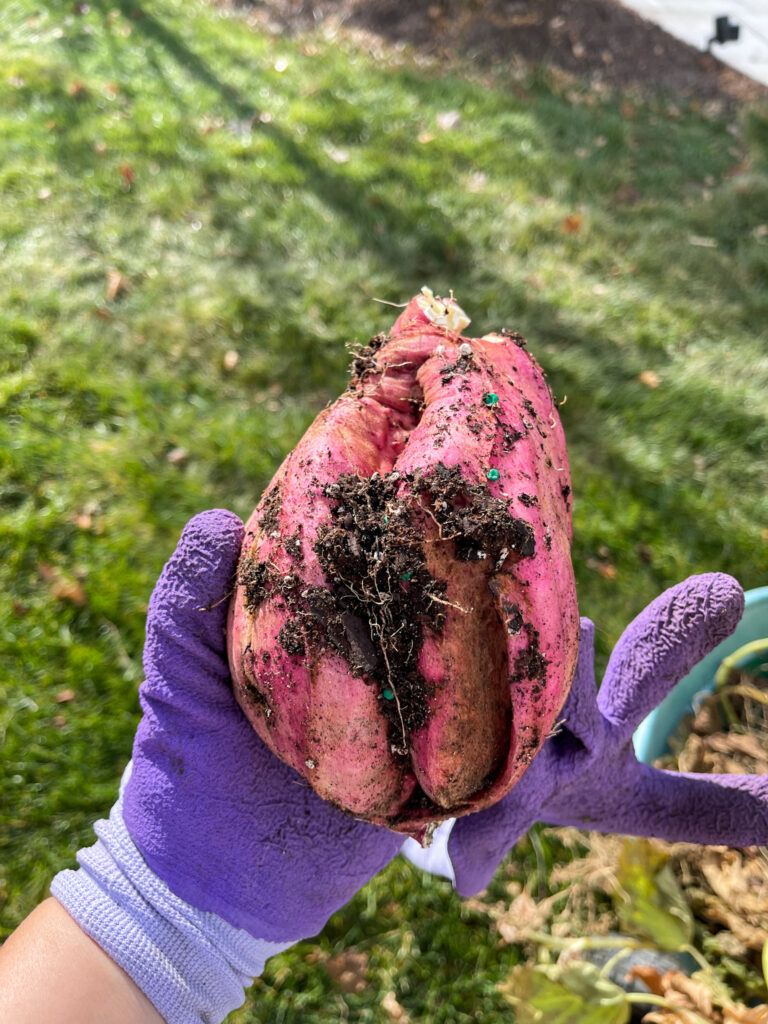 Top Sellers Of The Week
Following are the top sellers of the past week across all of my channels. Links to each item are below the graphic.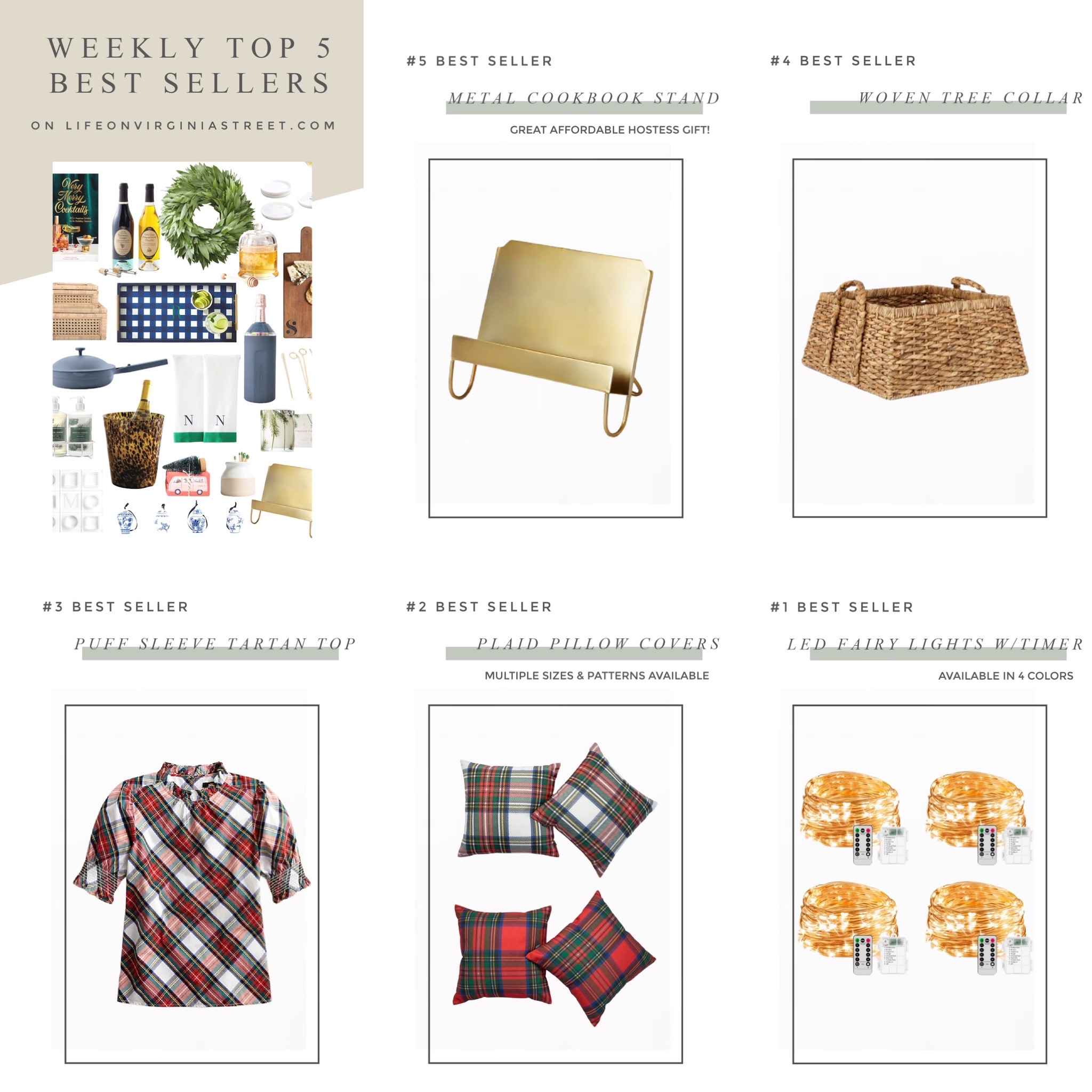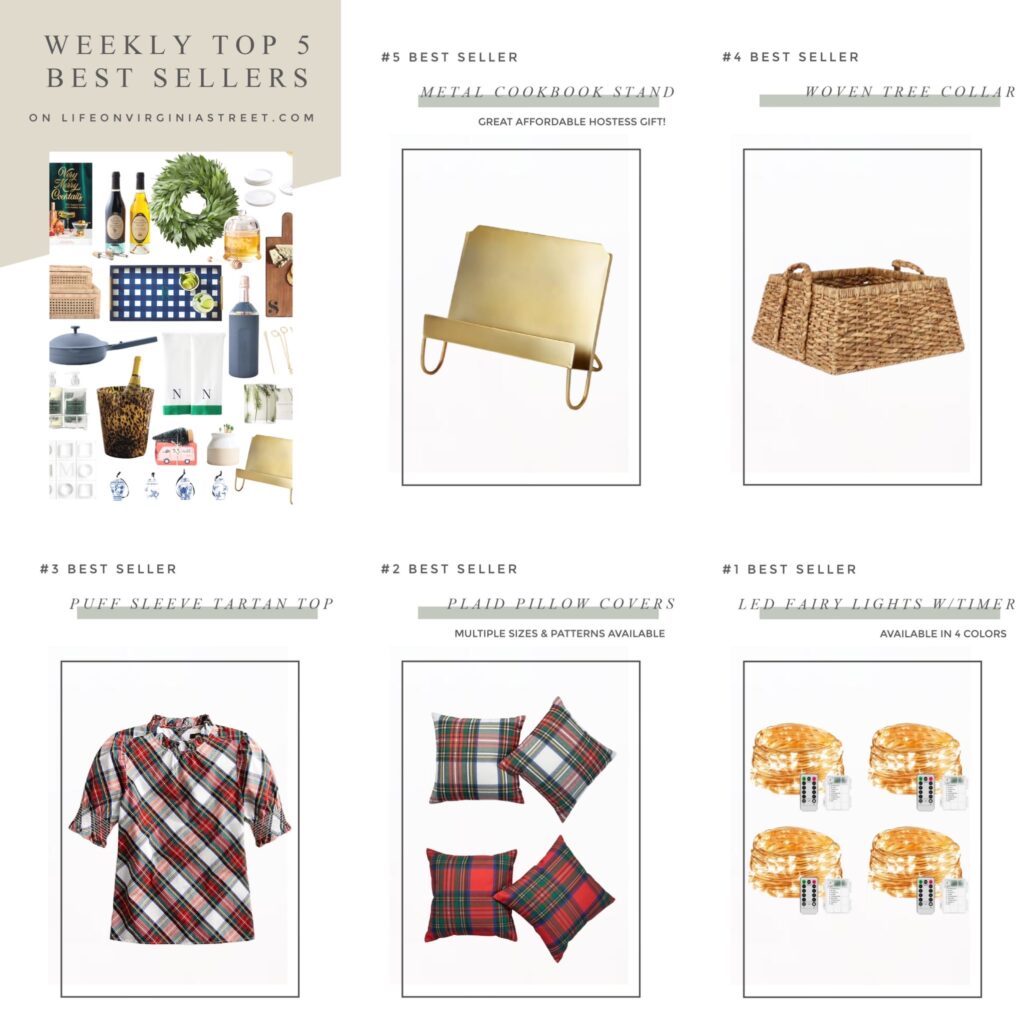 BEST SELLERS (each number is clickable): #5 | #4 | #3 | #2 | #1
In Case You Missed It
Following are the most read blog posts of last week (excluding any of the new posts already mentioned above). Many times this includes old posts that are popular on Google or Pinterest! It's fun to see what is trending each week!
Around Town & For Fun
We spent a lot of time with our goddaughters and friends this past week! Friday Jill was out of town on a business trip, so Nick had us down for steak to hang out with him and the girls. Zoe is always my little helper when we have to run home to give Bailey her insulin shot. It's so funny because Hawkeye basically hates to be pet but he'll let Zoe pet him every time!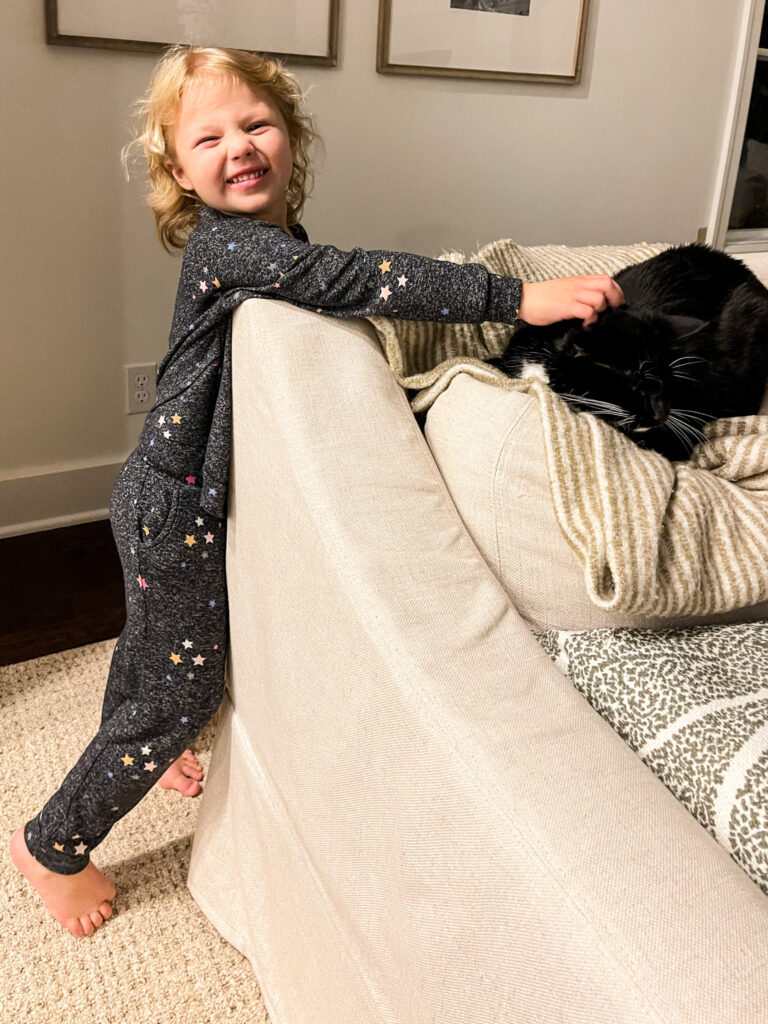 Saturday afternoon they all ran up to see the pool house progress. The girls also got to test out the swivel chairs and asked to be spun around nearly half the time they were here 😉 Zoe also loves the new countertop window, and practiced ordering lemonade for the next time she gets to swim at the pool. It was pretty dang cute!
Henley also spent a lot of time in the swivel chair. She looked so cute but kept getting annoyed I was trying to make her look at me to take her picture. If you look closely here, you can see her neck has healed really well from her surgery and her fur is starting to grow back. She definitely still has a mark from the two-inch incision but it's looking really good!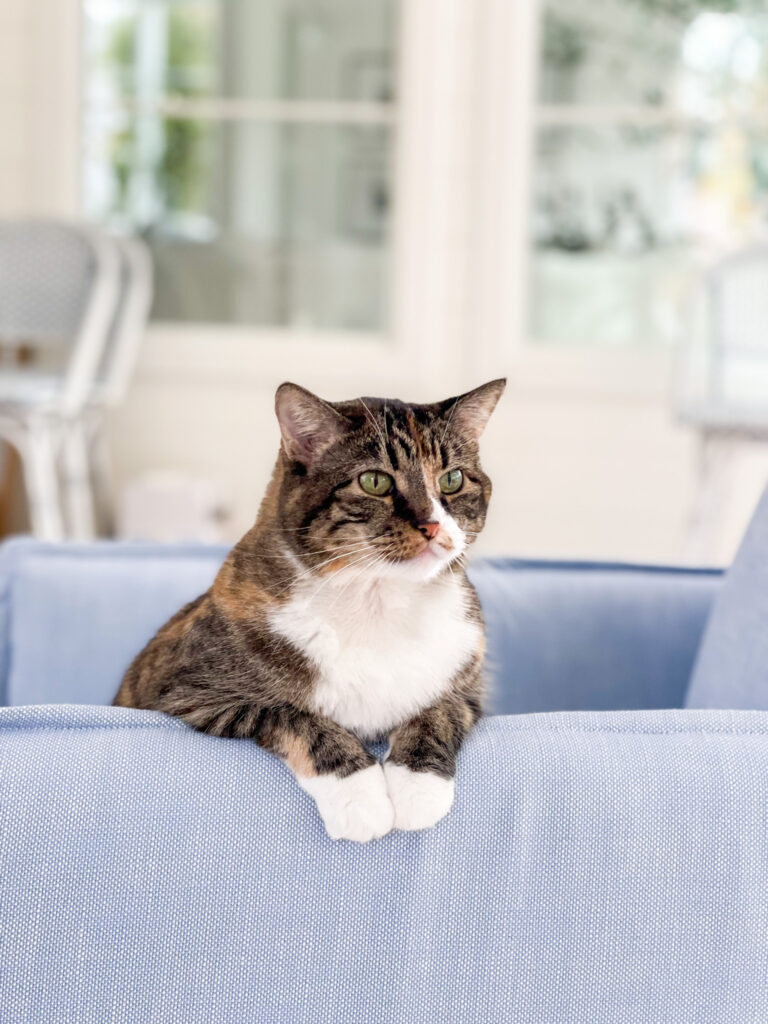 Sunday we worked outside most of the day so Kurtis smoked some ribs for all of us. So tasty and a great way to take advantage of a near 70 degree day! Not bad for the first Sunday of November in Omaha! We thought this year would pass without any fall color but it was all just super late. This past week has been so vibrant!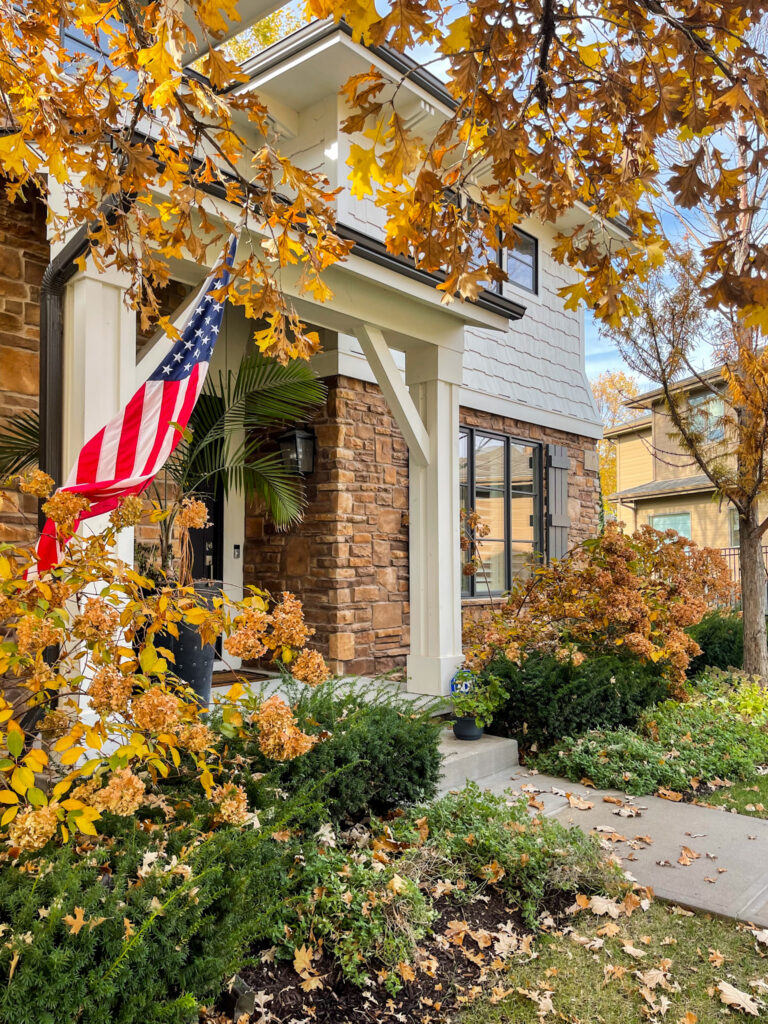 I'm hoping to start some Christmas decor in the next week or two. Or at least get the trees up, and maybe just not decorated. I ordered these plaid pillow covers and they're a really great budget option if you're looking for a fun holiday pattern! The price is for a pair of covers and they're a nice, heavy twill-like fabric.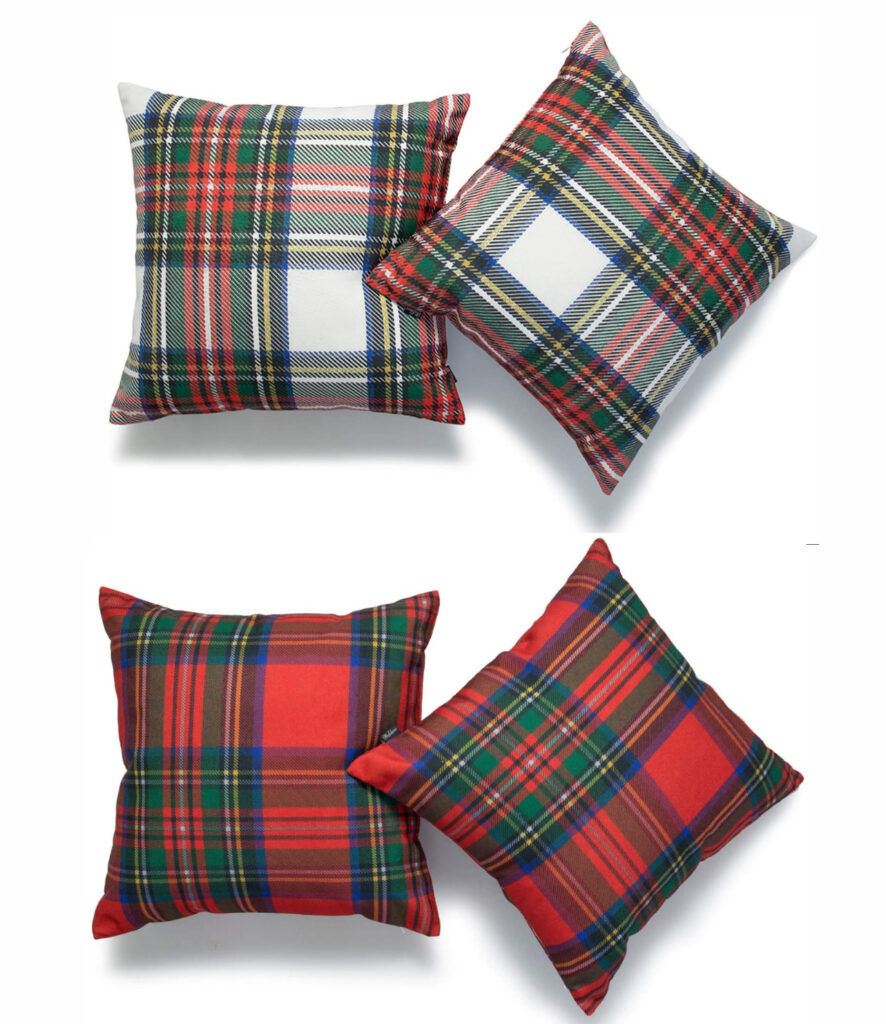 Recent Buys & Sales
Following are the sales from the weekend that are still going strong.
I hope you all have a great week!
If you would like to follow along on more of my home decor, DIY, lifestyle, travel and other posts, I'd love to have you follow me on any of the following:
Pinterest | Instagram | Facebook | LTK
disclosure: some affiliate links used