Good morning! I hope you all had a great Halloween weekend! I'm coming at you a day late to share what we were up to over the past week.
This post contains affiliate links for your shopping convenience. You can read my full disclosure policy here.
Home Projects & Updates
The big news from last week? Our backordered awning gas strut window arrived! It's an absolute beast but we were so excited to finally have it onsite. Our builders had everything lined up to get it installed Wednesday (along with the countertops). And then it rained. And rained. And rained. So sadly, install was pushed to this week.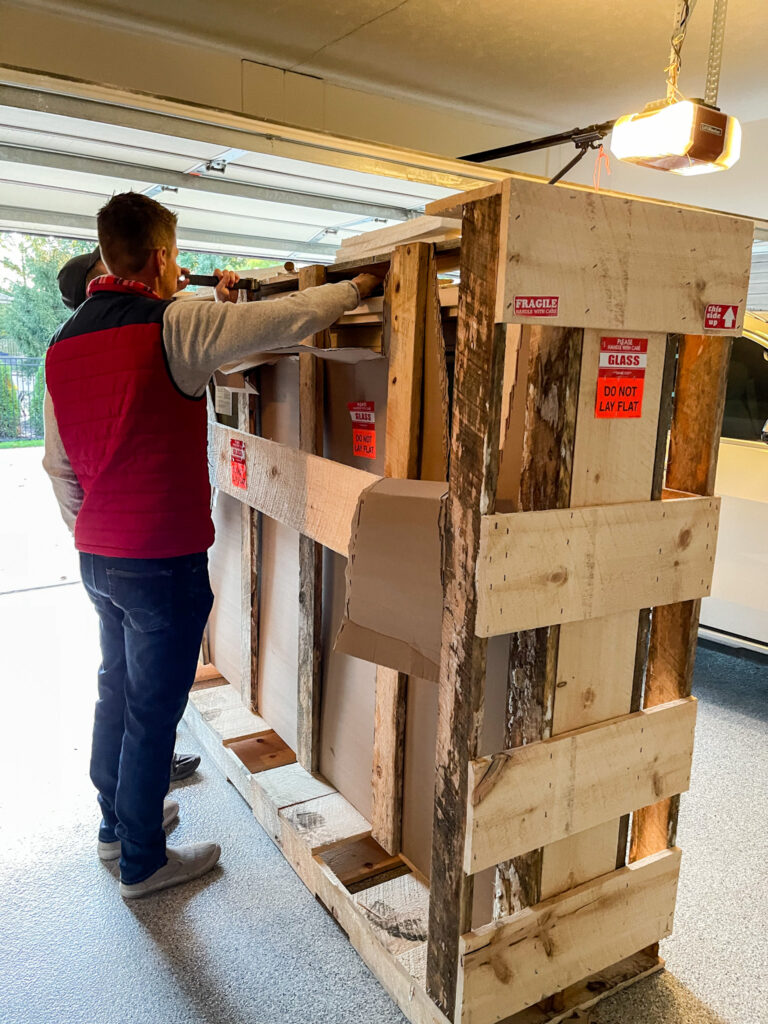 But, I'm happy to report both the window and countertops were installed yesterday! Kurtis and I weren't here for the big install (more on that in a minute), but here are some images I shared on my Instagram Stories that I got from CKF (the cabinet and countertop installers)! When I saw that hole opened up first thing in the morning, I was beyond excited!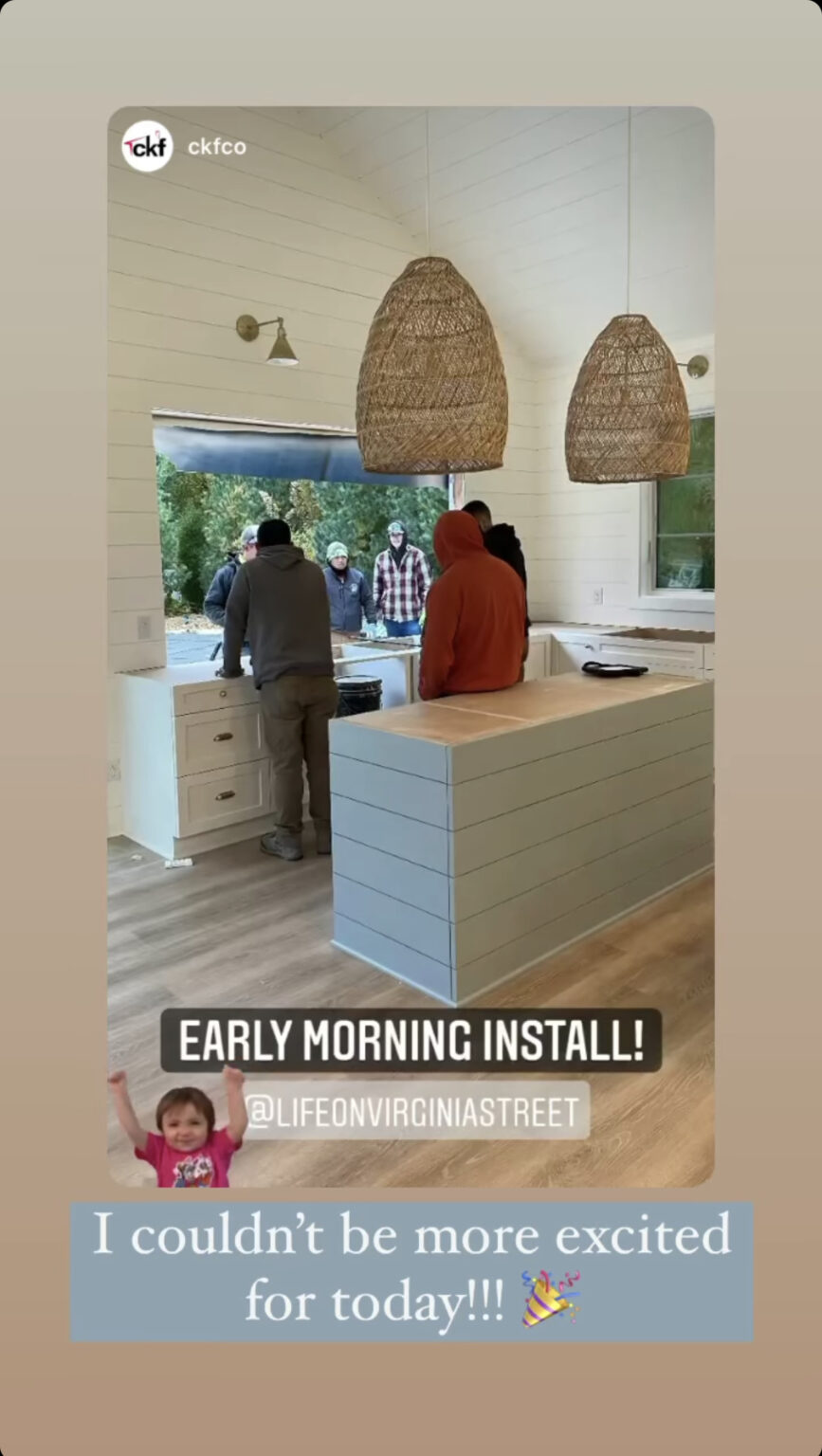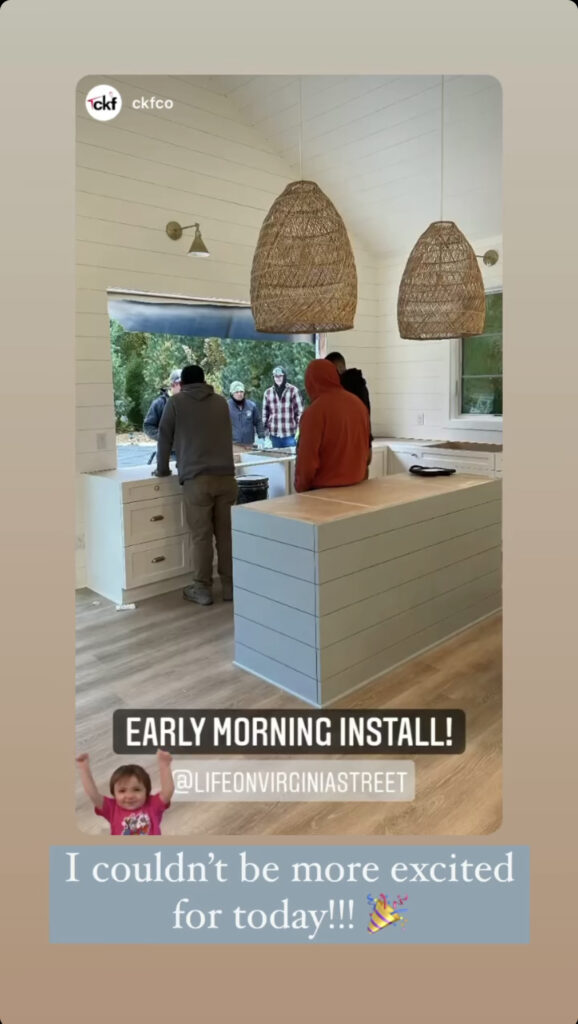 Here's a close-up of the White Macaubas slab we used for the countertops. You may recall there were very few that would work in an indoor/outdoor setting, so I'm thrilled with how beautiful these are!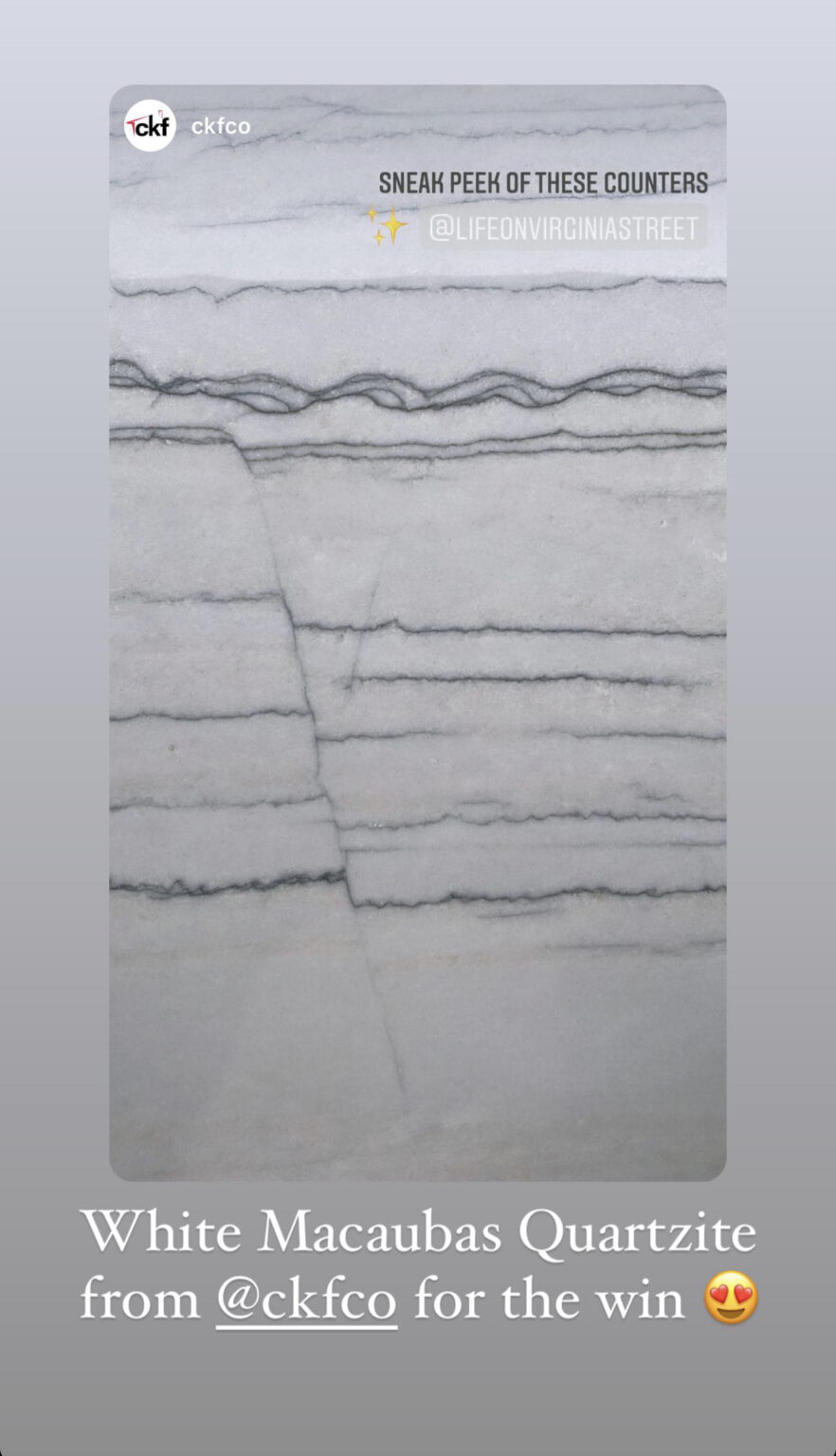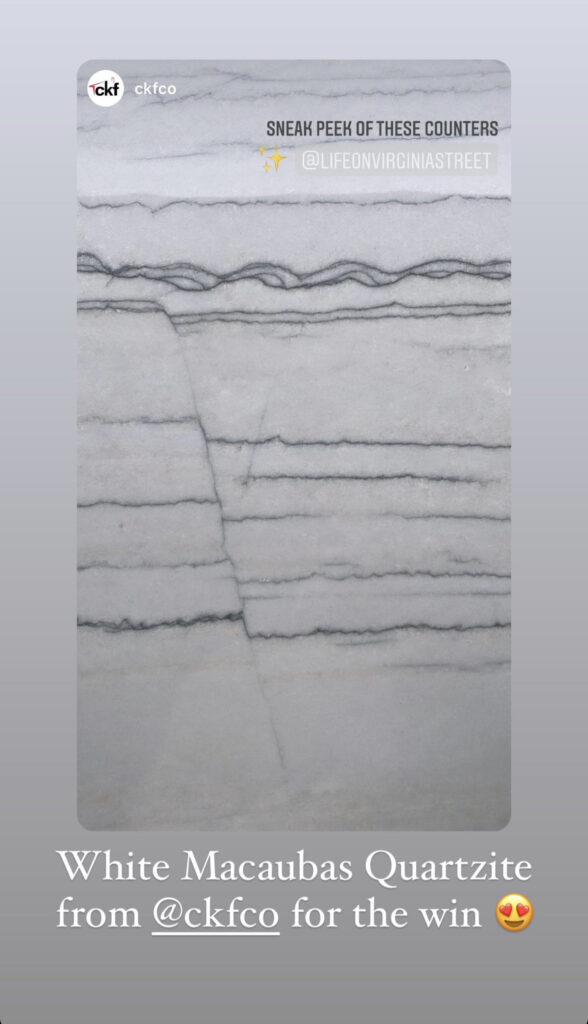 The builders left instructions on how we could open the gas strut window last night (it's temporarily rigged until the electricians come). It is so freaking cool, so it may have been worth all the headache and delays 😉 We're definitely in the home stretch now, so I'm hoping I can share the big reveal within the next two weeks or so!
In other exciting news last week, Kurtis and I power-washed all our pool furniture cushions. Ha! It was far from fun, but always necessary at the end of the season. We tried to pick a sunny day to help things dry out. This is about a quarter of what we had to wash, so it took awhile, but we'll be happy we did it, come spring time! Our power washer is sold out, but this one is the same brand and comes with even more tips. Kurtis loves it so much more than his old gas powered one that was clunky and not as easy to move around.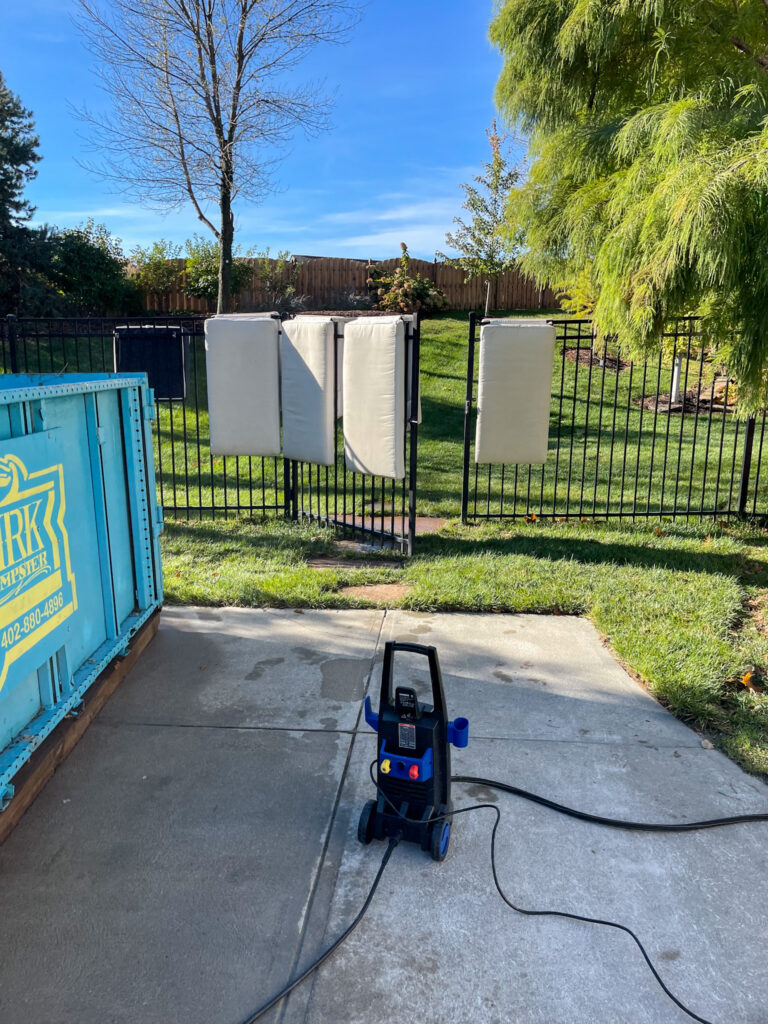 Around Town & For Fun
Kurtis and I took a rather last-minute trip back down to Florida for a long weekend and got to spend some time with our good friends down there. We're in the early stages of something fun and I hope to share more with you soon. But, one thing at a time, as the pool house needs to be my focus now until it's done! It was a bit rainy and windy part of the time we were there, but our last night with dinner at Old Florida Fish House on 30A was amazing! As much as we didn't want to leave the beautiful weather, you know I was counting down the minutes on Monday until we got home to see the pool house progress!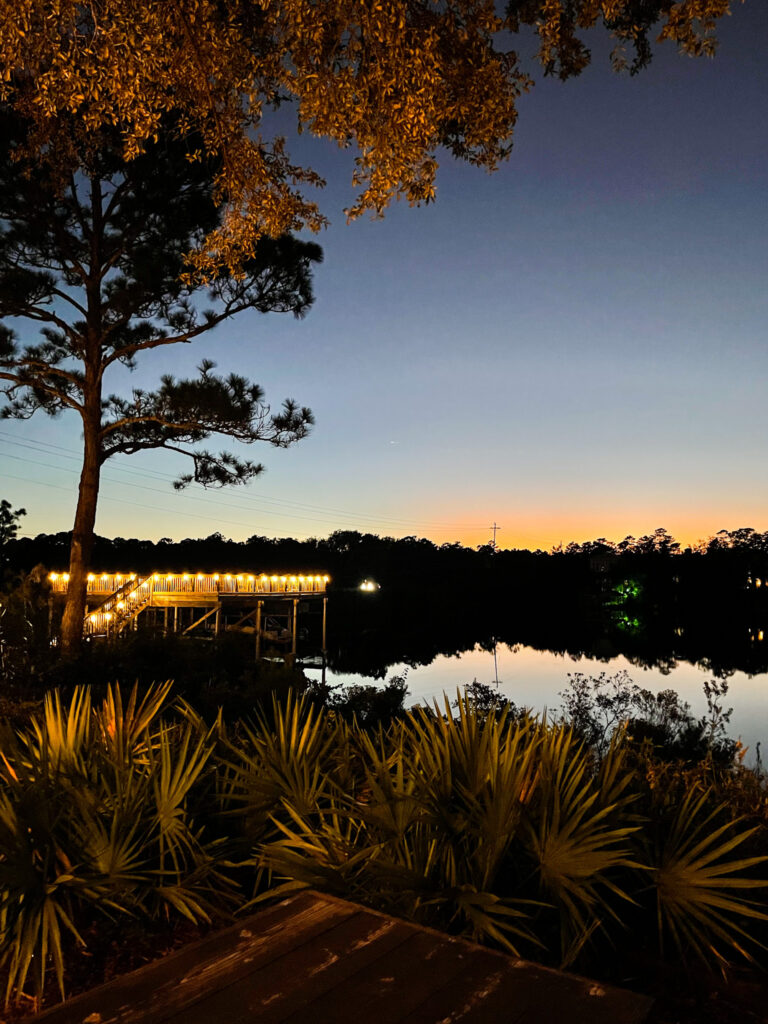 We've been having some beautiful sunsets around here lately. I've been trying to sit with the cats for an hour or two in the pool house each night, especially on days when they're locked up with workers here. This view from the sofa actually looks north but the sky was so pretty one night last week! I actually ordered a curtain rod and curtains for this set of doors for privacy in the evenings. But I'm terrified to drill into the shiplap right now so it might be a bit before I hang them up!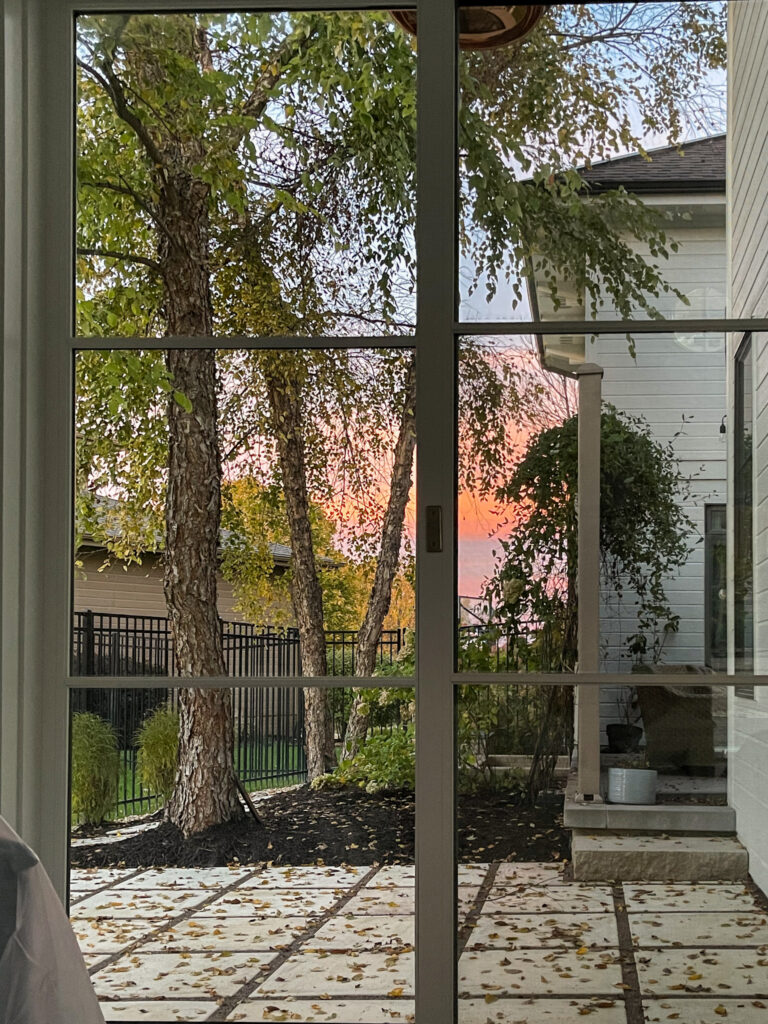 My goal is to start publishing my gift guides yet this week and into the coming weeks! It's so hard to believe the holiday season is already upon us! I'm torn between starting my Christmas decor and pulling out more summer decor to photograph the pool house for when it's ready 😉
Recent Buys & Sales
Following are the sales from the weekend that are still going strong.
I hope you all have a great week!
If you would like to follow along on more of my home decor, DIY, lifestyle, travel and other posts, I'd love to have you follow me on any of the following:
Pinterest | Instagram | Facebook | LTK
disclosure: some affiliate links used