I hope you all had a happy and safe 4th of July weekend! Kurtis had scheduled some vacation time Wednesday thru Monday, so I tried to do the same. It was nice to unplug for a few days, even if we were just at home! Lots of catching up to do this week, but we're definitely both feeling refreshed after some time off.
This post contains affiliate links for your shopping convenience. Click here to read my full disclosure policy.
Home Projects & Updates
Last week on my Instagram page, I shared a bunch of our flowers that were blooming around our yard. The next day I followed it up with a video tour of our hydrangea types. I'll be doing an actual blog post on it soon, but here are a few of the plants I'm loving right now around our yard!
Our Annabelle hydrangeas are out in full force right now.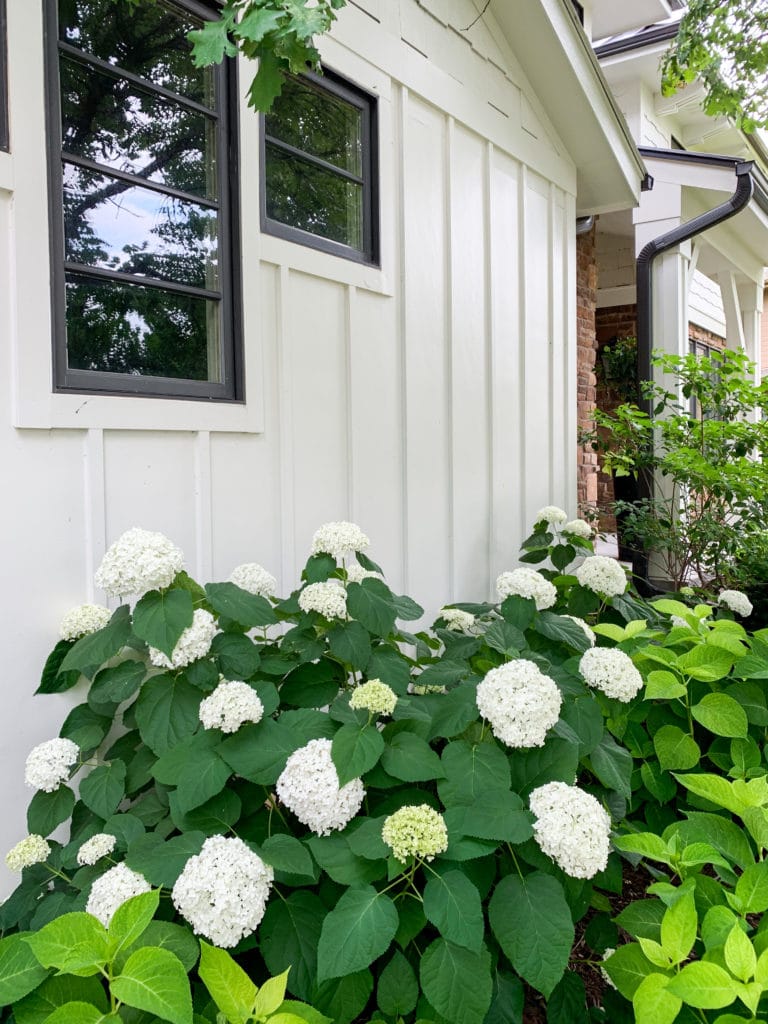 Basically everything in this section of our yard was blooming at the same time! These are my Incrediball hydrangea. The shrub has gotten huge since I planted it about five years ago, and I love that it's one of my earliest hydrangeas to bloom.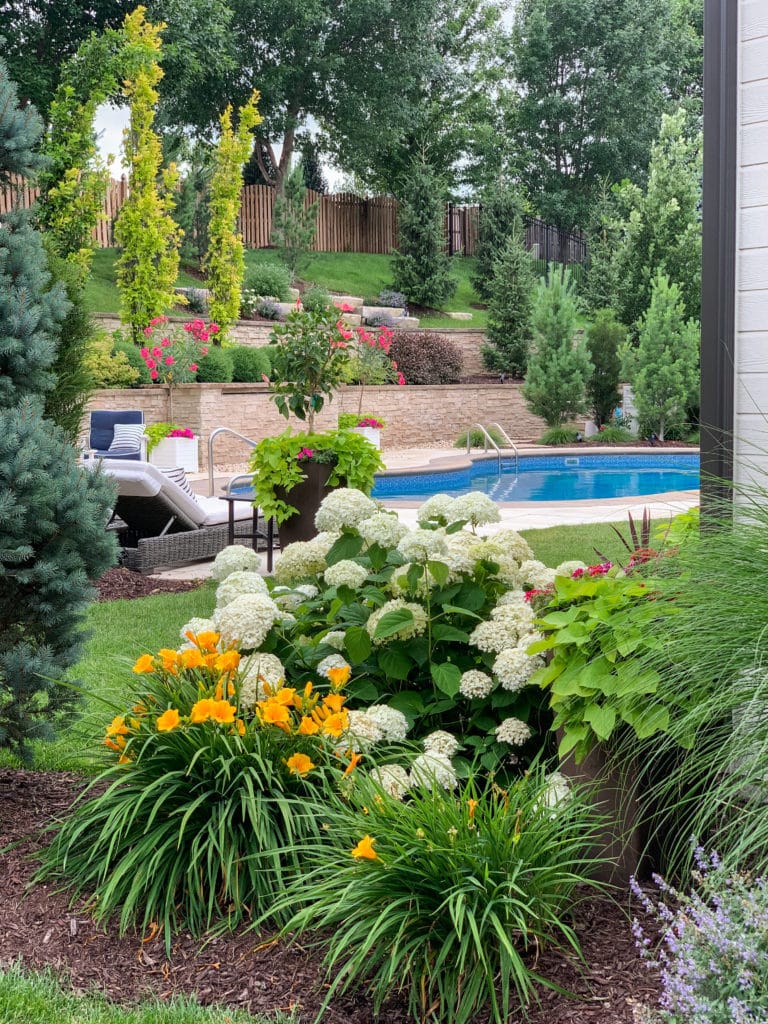 I have two small mandevilla trellises in our tree beds.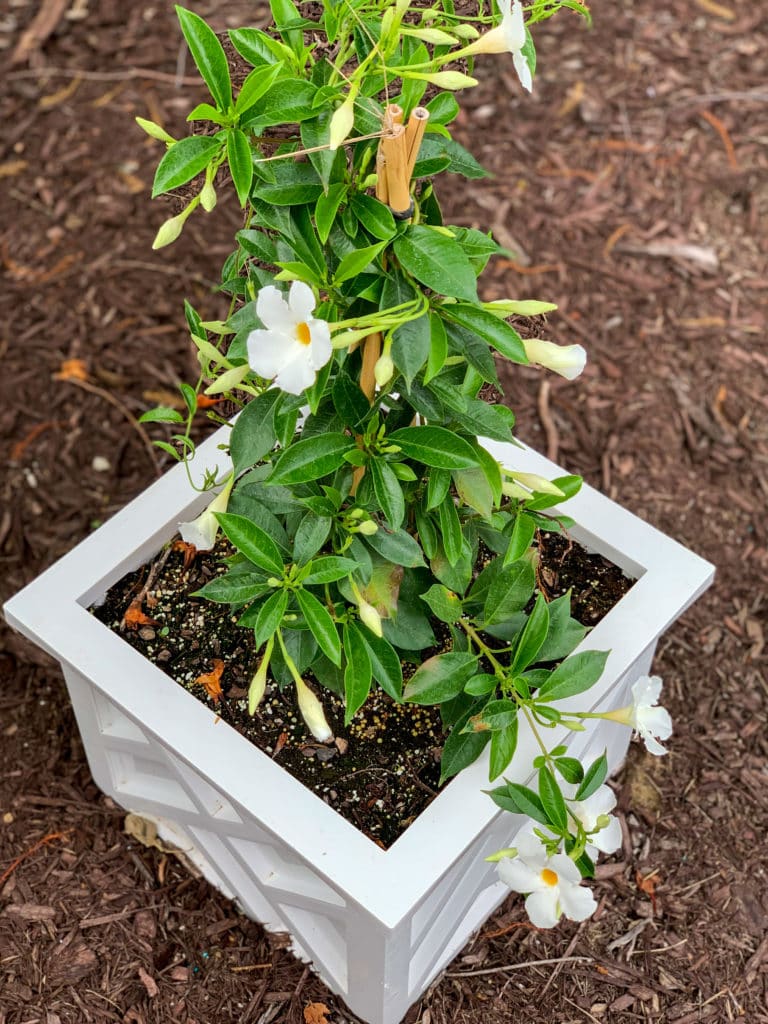 Our oleander has really been thriving lately too!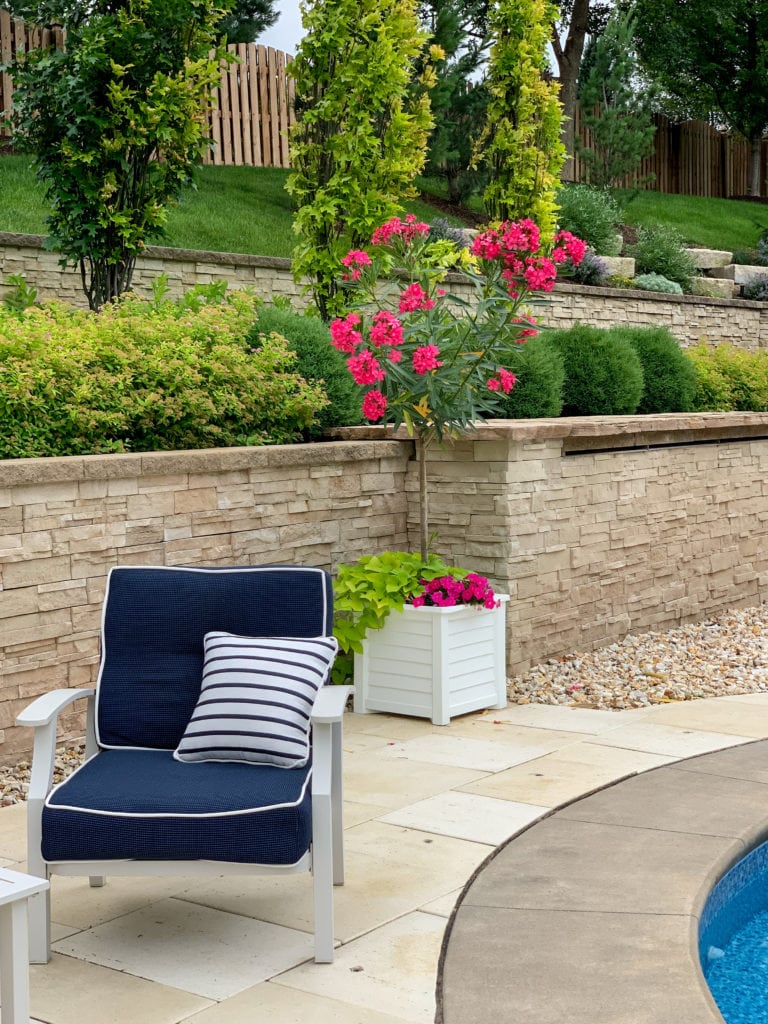 Even the one by the garage seems to be doing well. This is the planter I most often forget to water and it gets hot over here, so it's kind of a miracle it's even still alive 😉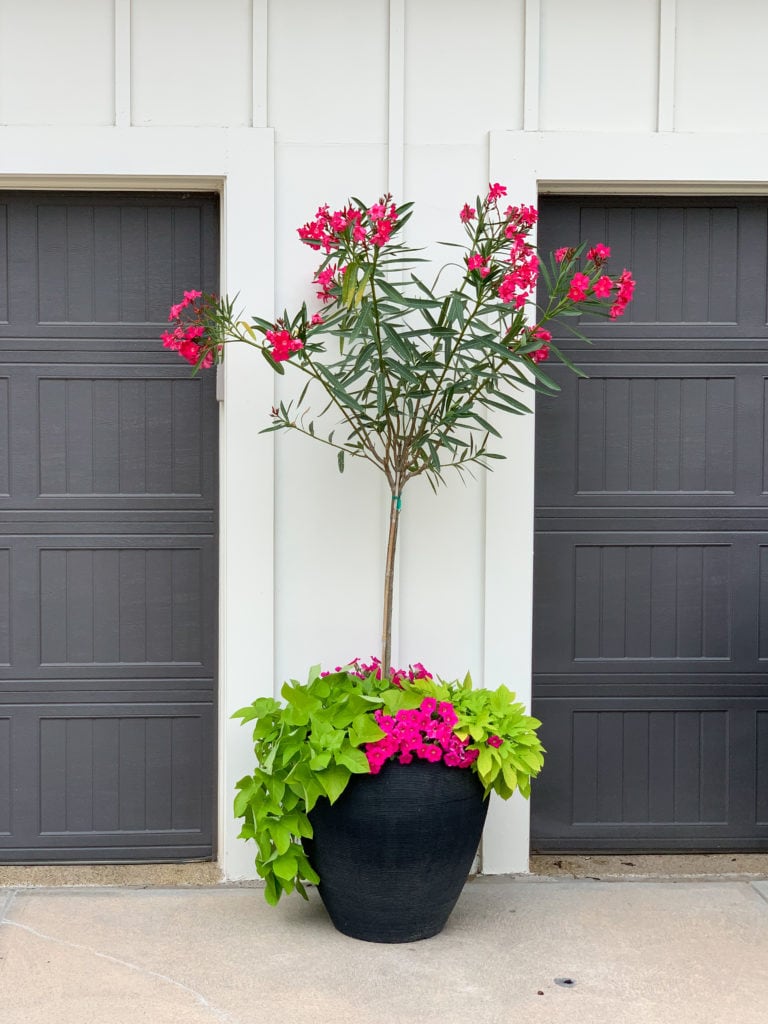 It has taken us seven years, but when you see the before and after pictures side by side, it's pretty crazy how much everything has changed over the years! I'm not known for being the most patient person, but I've enjoyed this process of slowly adding plants and trees as time and budgets allow.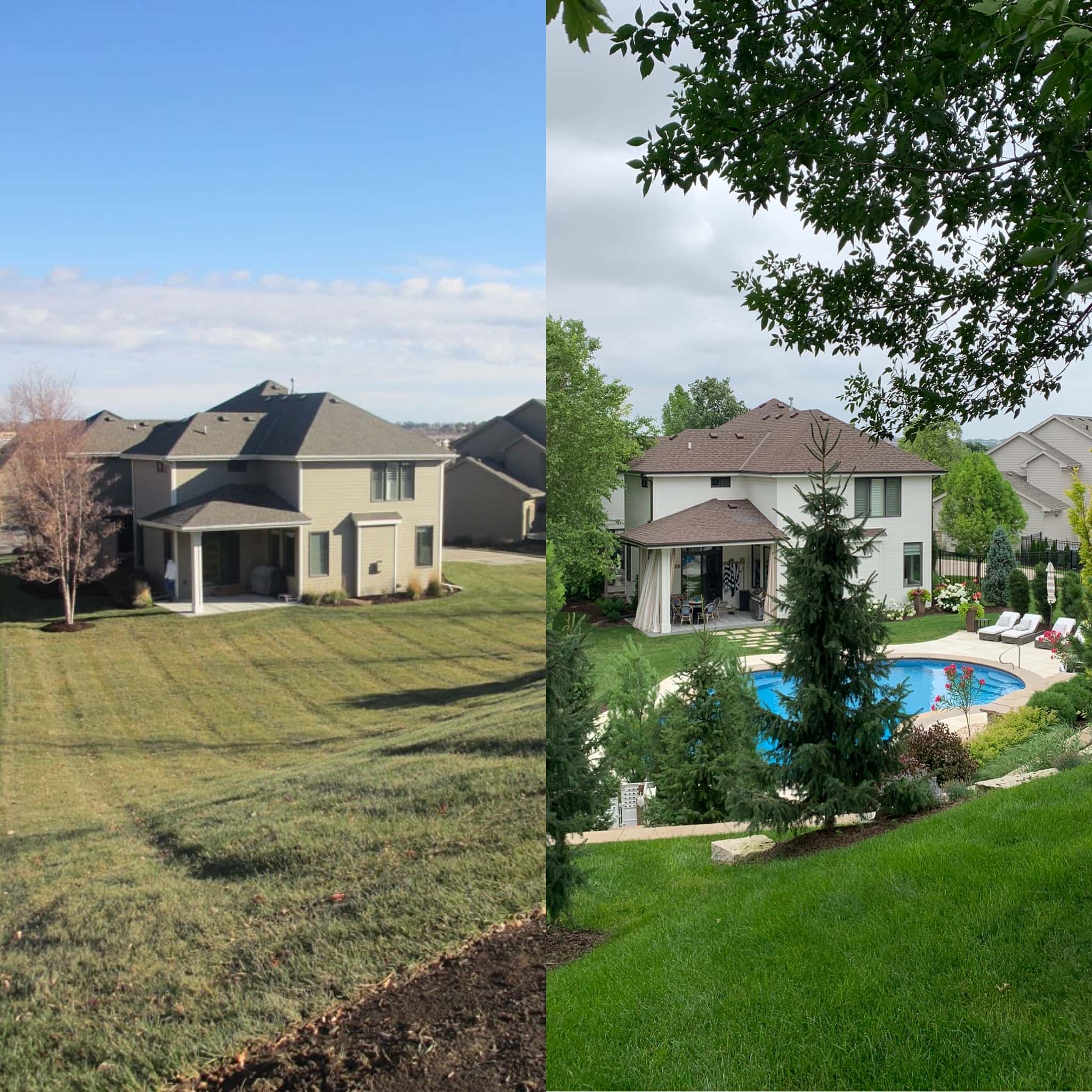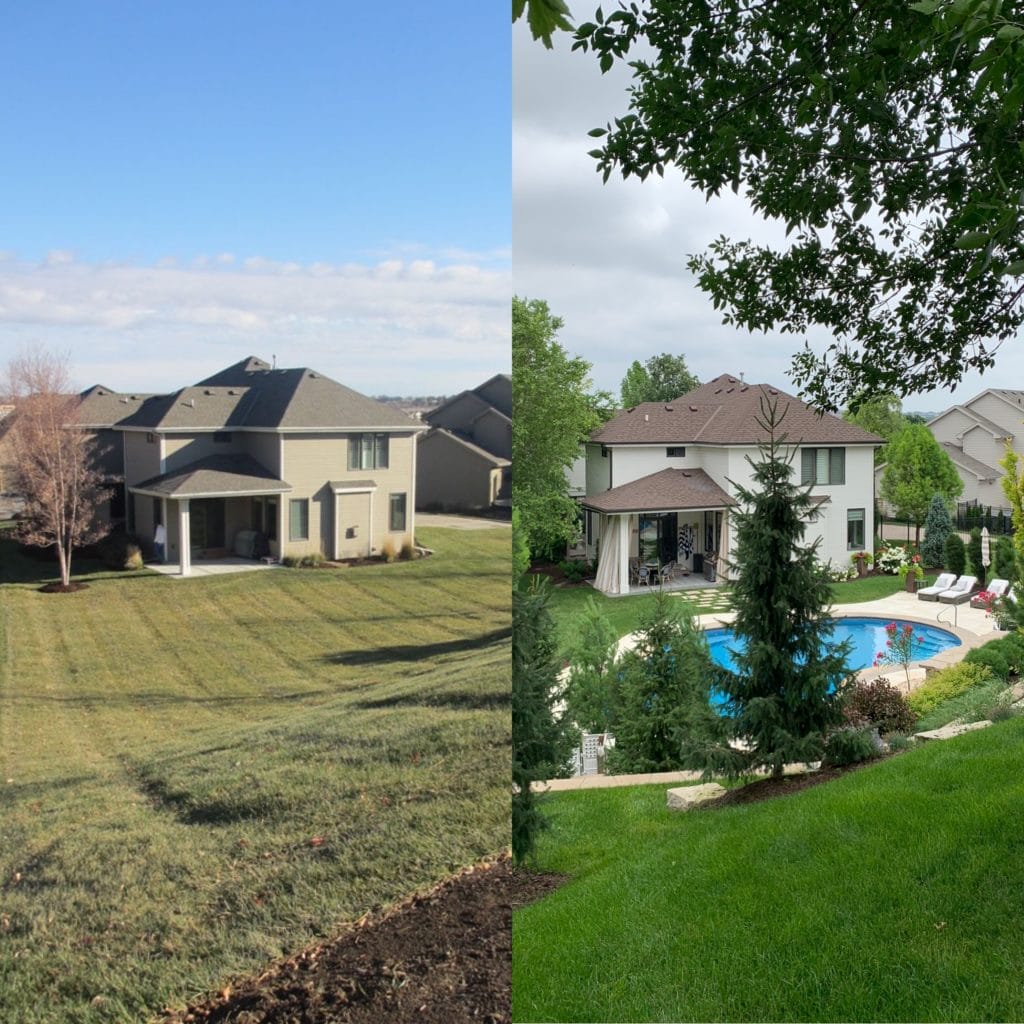 My Summer Crush Endless Summer hydrangeas also started blooming over the weekend. I love the bold color they add along our fence line!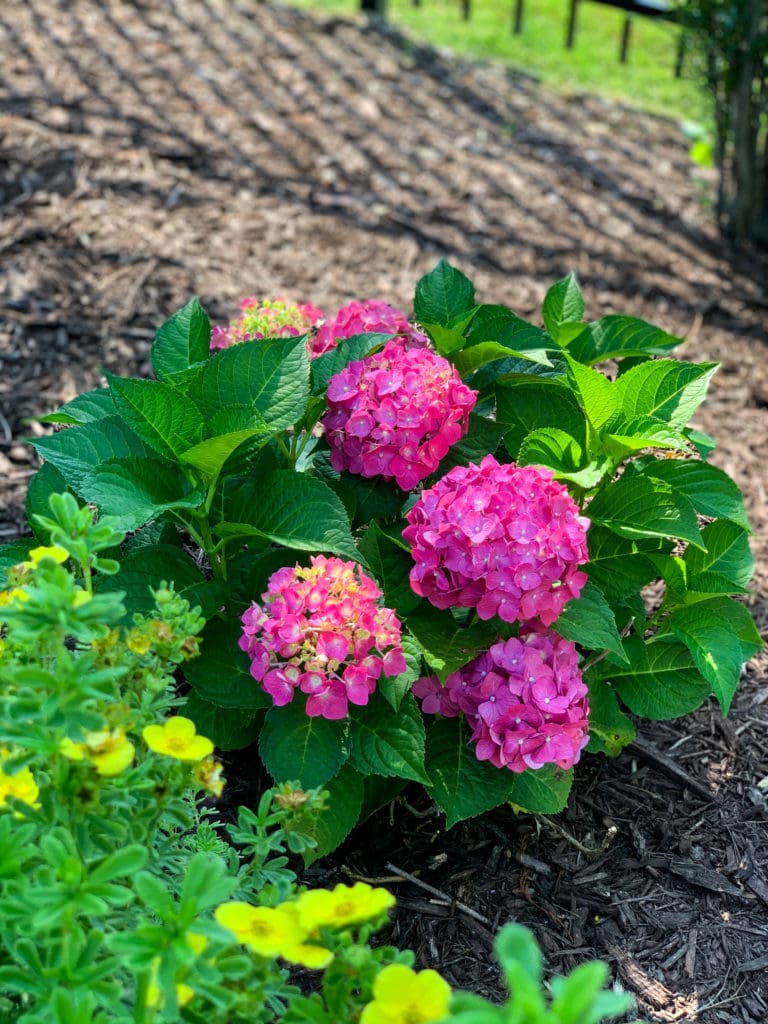 My cute star pillows I shared last week are now more than 40% off! I'm pretty sure I'm going to try and incorporate them into my Christmas decor somehow this year, too!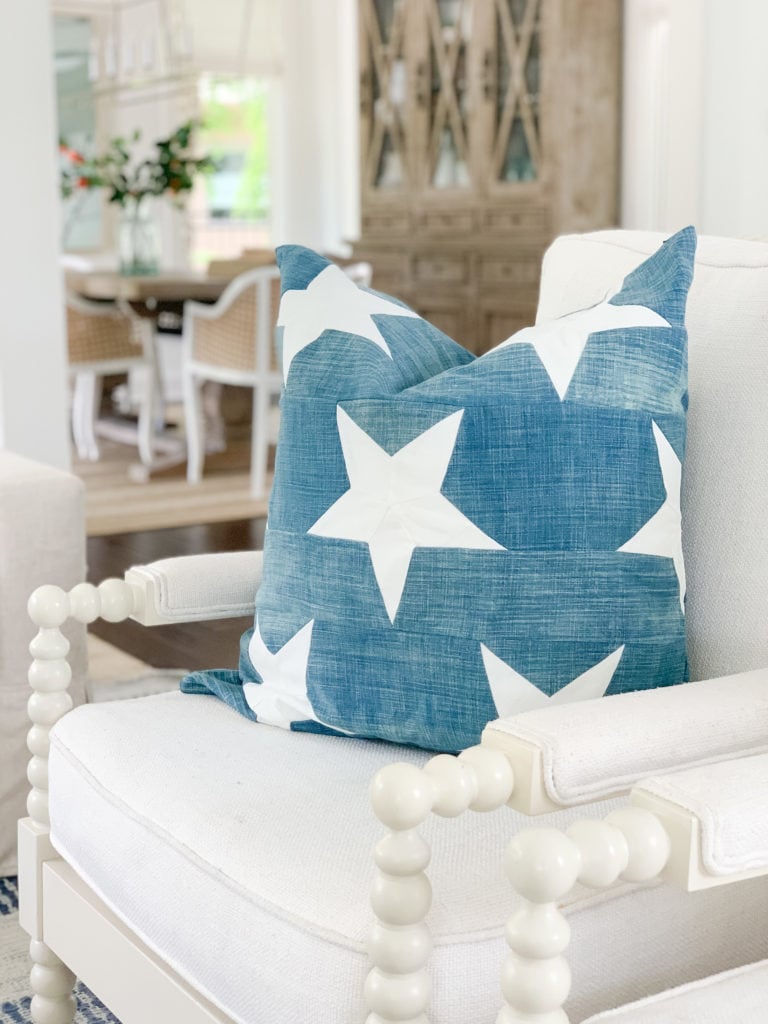 Top Sellers Of The Week
Following are the top sellers of the week across all of my channels. Links to each item are below the graphic.
This swimsuit may very well be the most flattering out there. I've owned this style for a few years now and still love it! I bought the navy version this year, and it may be my favorite yet!
Around Town & For Fun
My parents came to visit us for the weekend and we had such a fun time with them! We hadn't seen them since the first week of December so it was great to see them again.
We spent a lot of time out by the pool as weather permitted. Our friends had bought this floating golf game for us and we were able to put it to use with a fun little tournament. My family (and husband) are just a little bit competitive 😉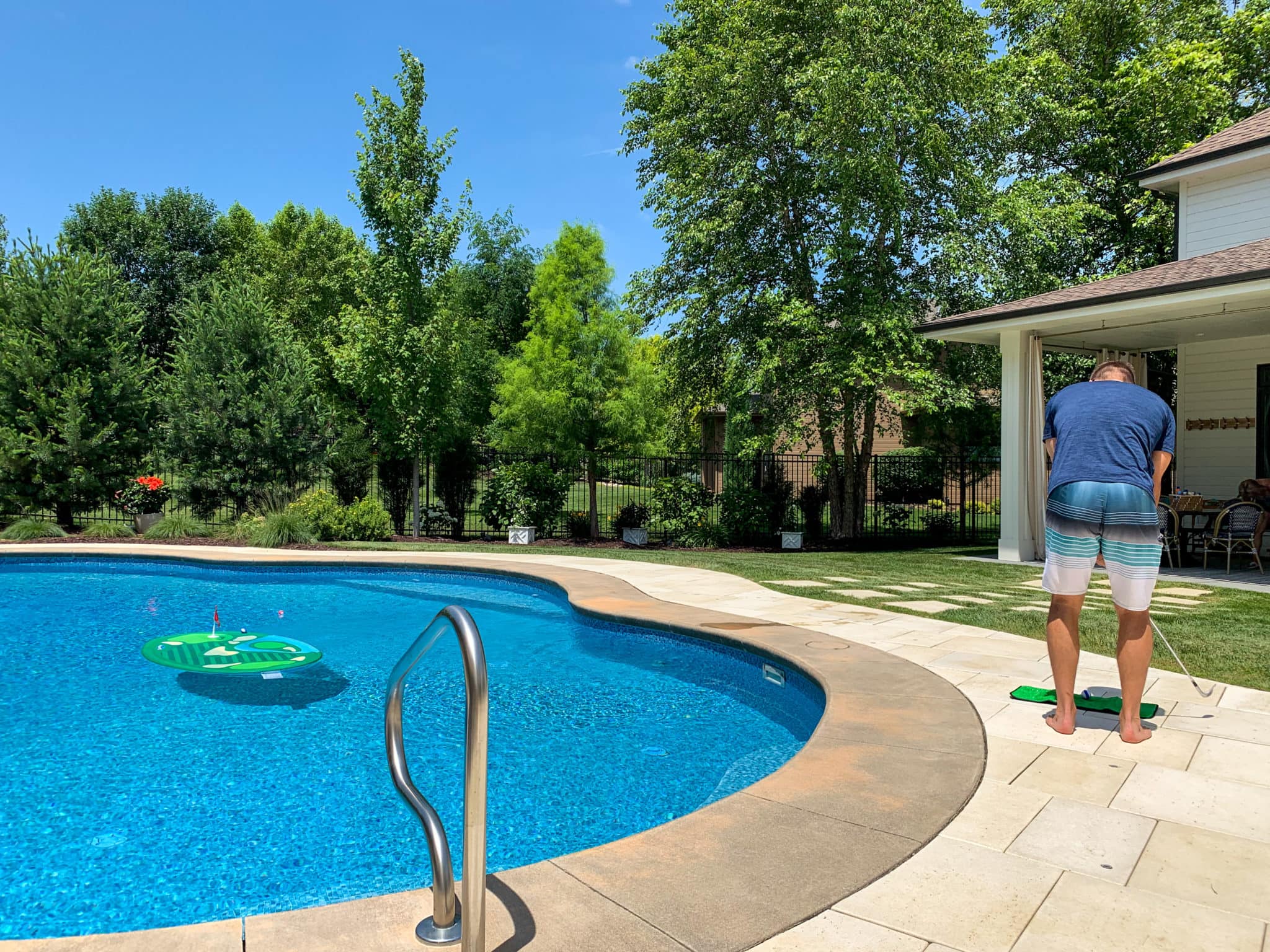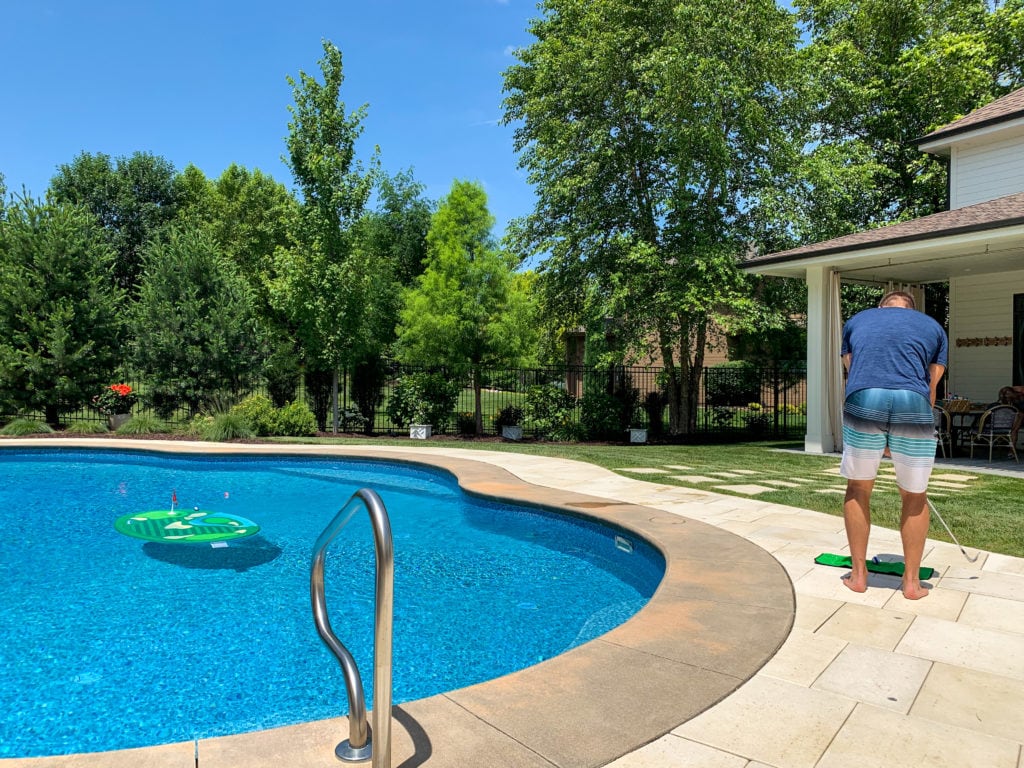 We had rootbeer floats for the first time in years and the cats benefited from some of the extra ice cream we had.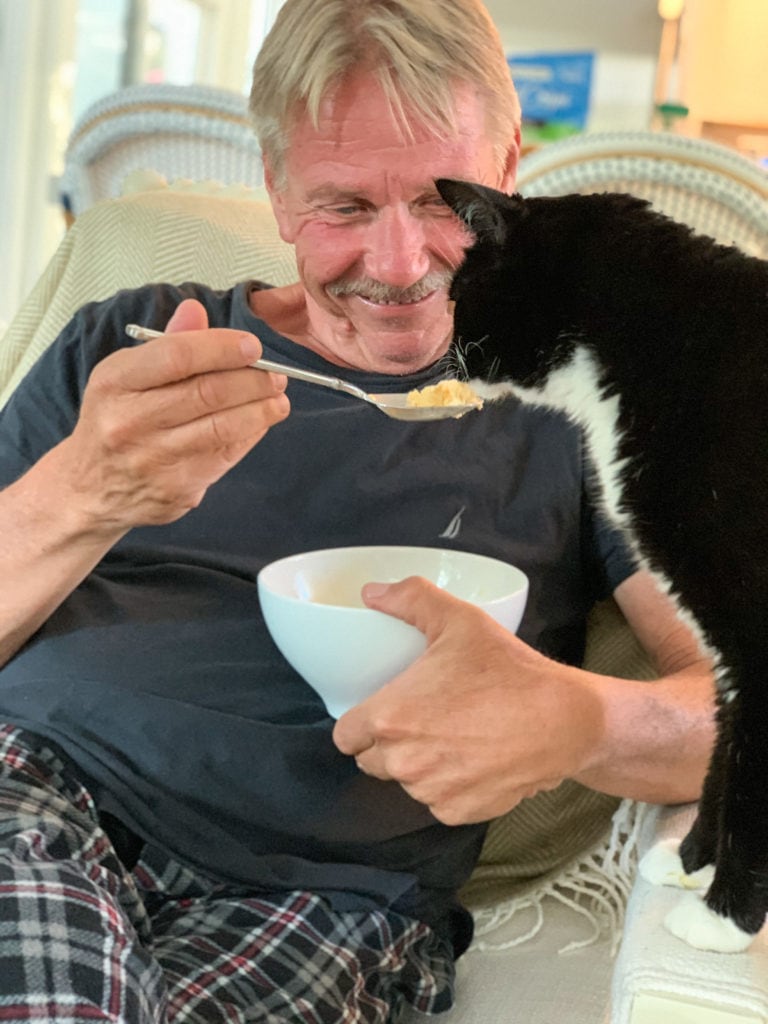 We used my new ocean board for some charcuterie out by the pool.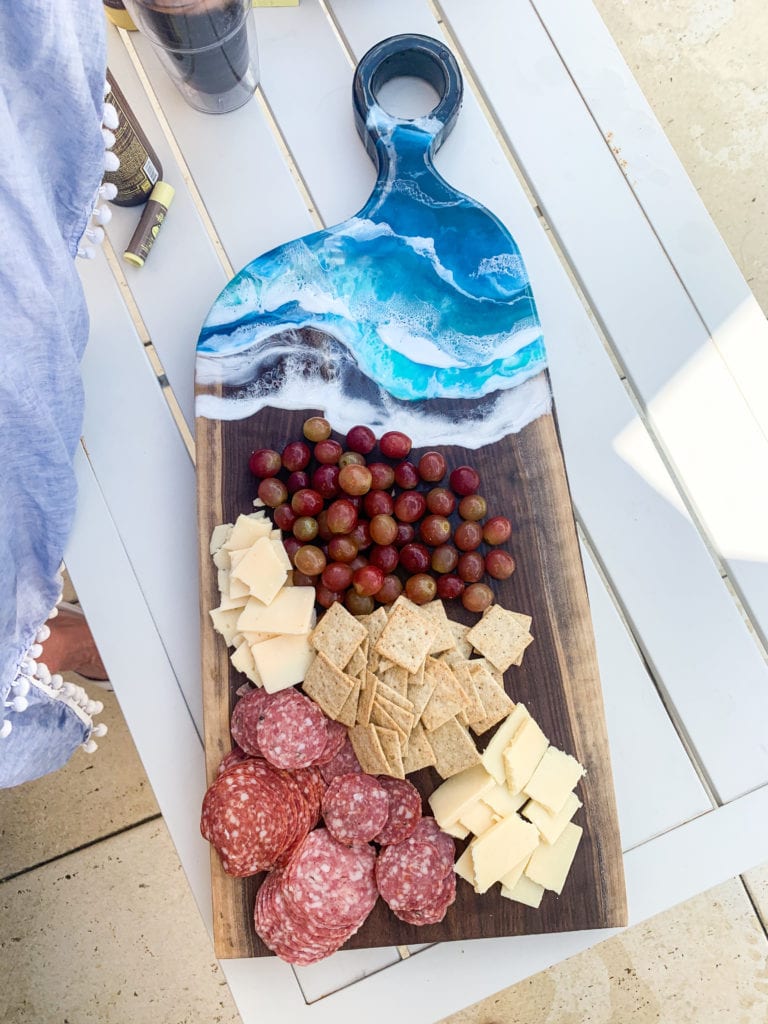 I could basically eat charcuterie every day for dinner in the summer months! And last night we actually did 😉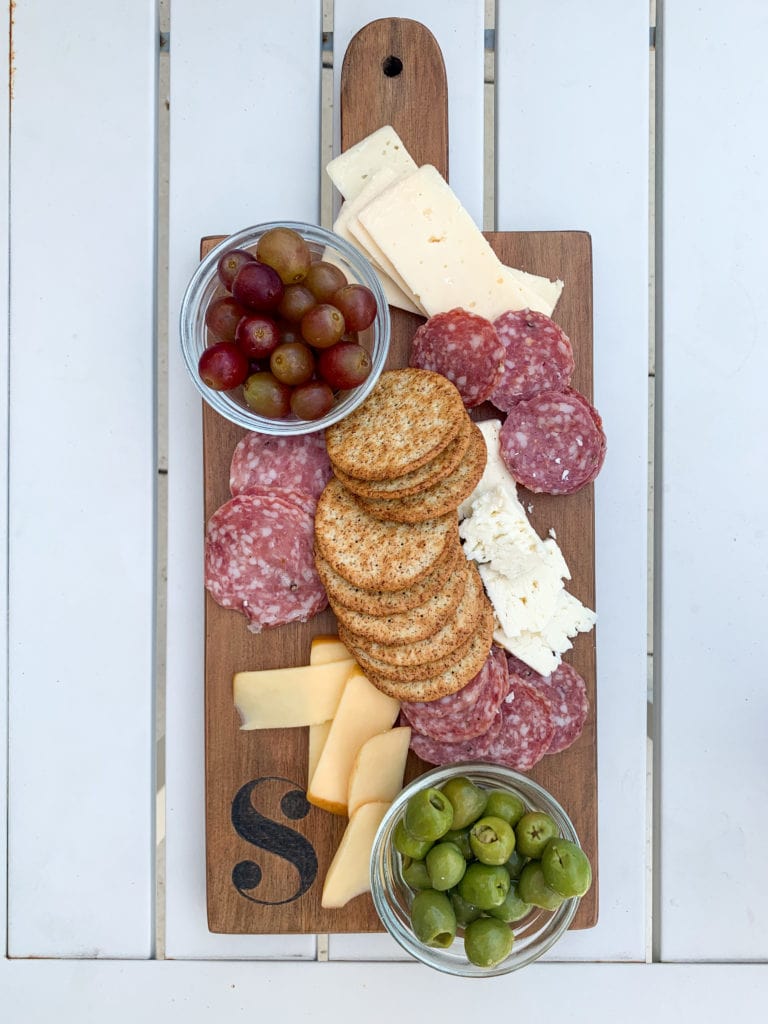 On the 4th, we headed out to our backyard to watch fireworks. My picture is a little blurry but I haven't shared a night shot of our backyard in a while. We didn't last long outside (it's actually getting hard to see much now that our trees have grown up so much).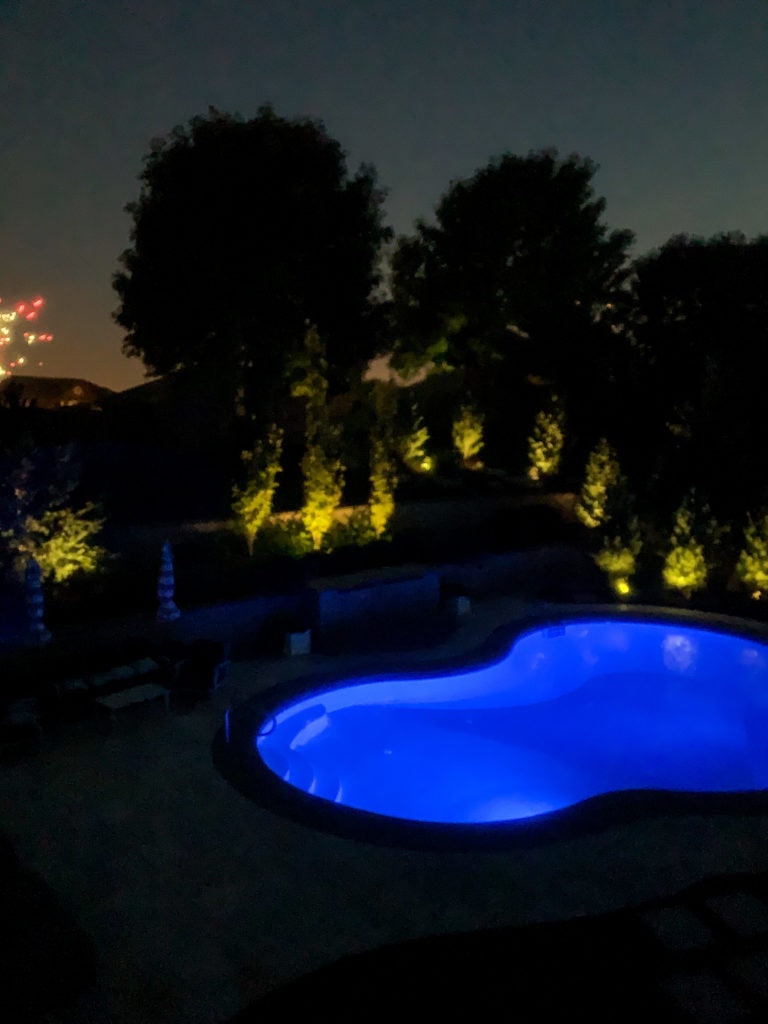 We only went out to eat the day my parents left town. My dad loves oysters, so we hit up Plank downtown and enjoyed a late lunch out on their patio. It's still so weird to go out to eat with all of the new rules in place!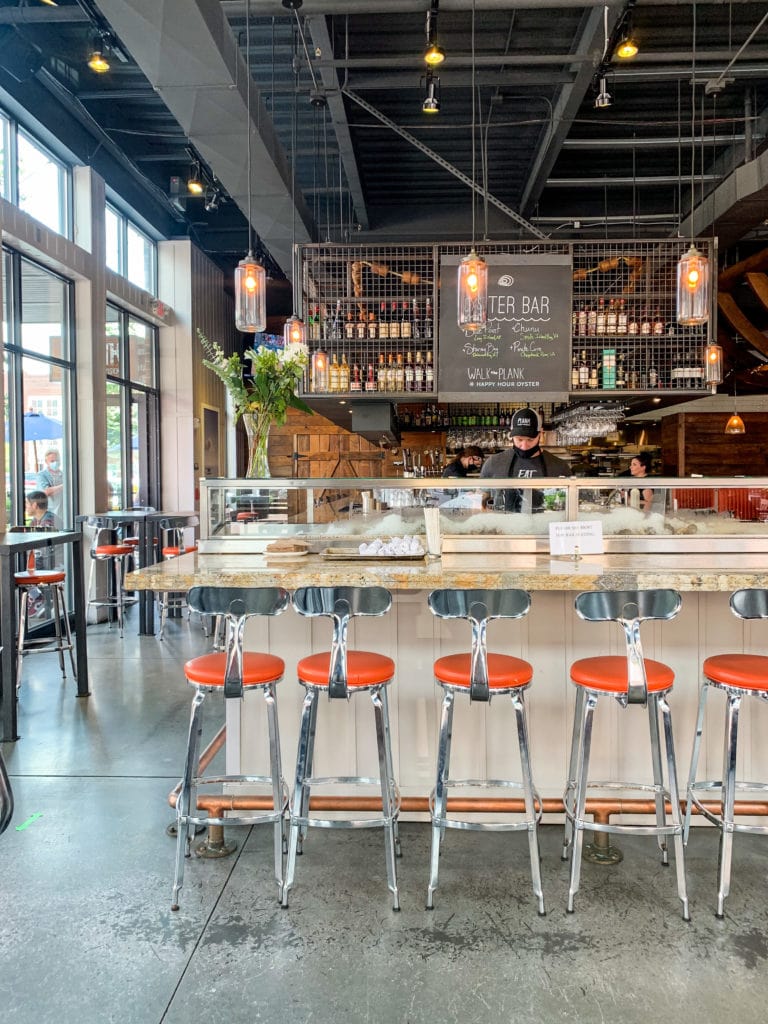 Like most of America, we also watched Hamilton. It took us two nights to finish it, but we loved it! We also watched the Eagles concert on ESPN Sunday night after my parents left.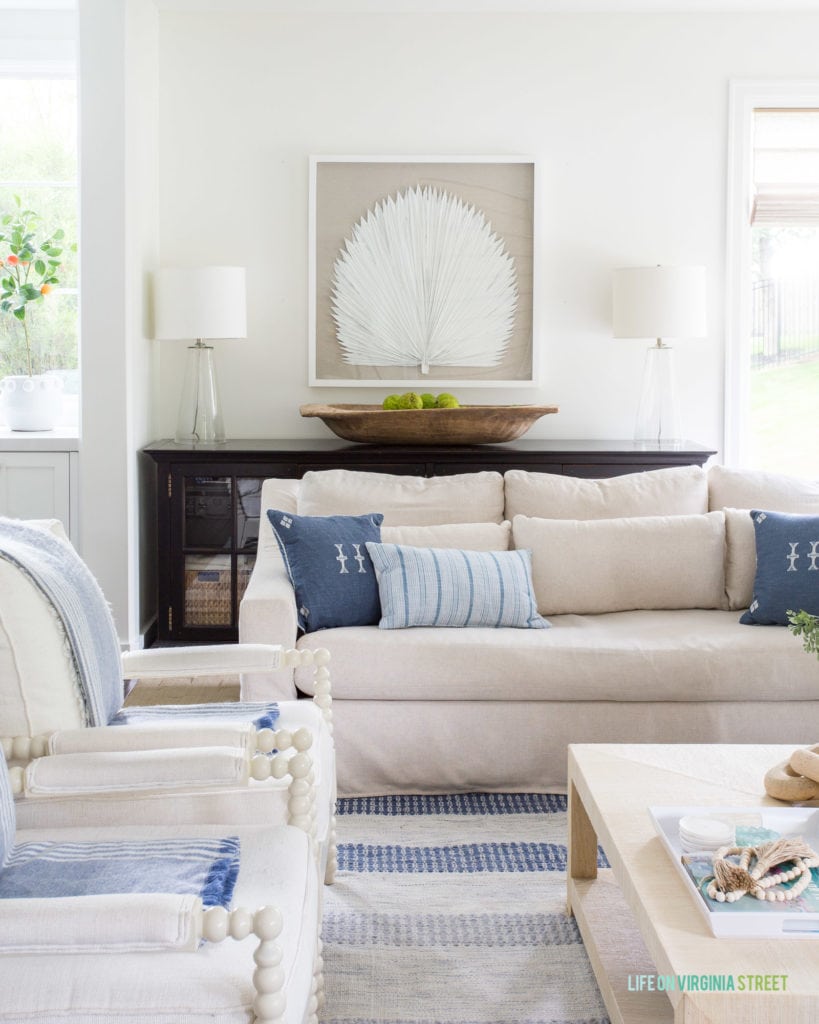 LIVING ROOM SOURCES: Striped Rug | Linen Sofas | Spindle Chairs (similar here) | Embroidered Blue Pillow | Striped Lumbar Pillow | Striped Throws | Raffia Coffee Table | Similar Wood Chain | Oversized Palm Art | Dough Bowl | Lamps
The cats always appreciate the down time, especially after company leaves. The girls rarely cuddle together, but they looked pretty dang cute last night on the couch together!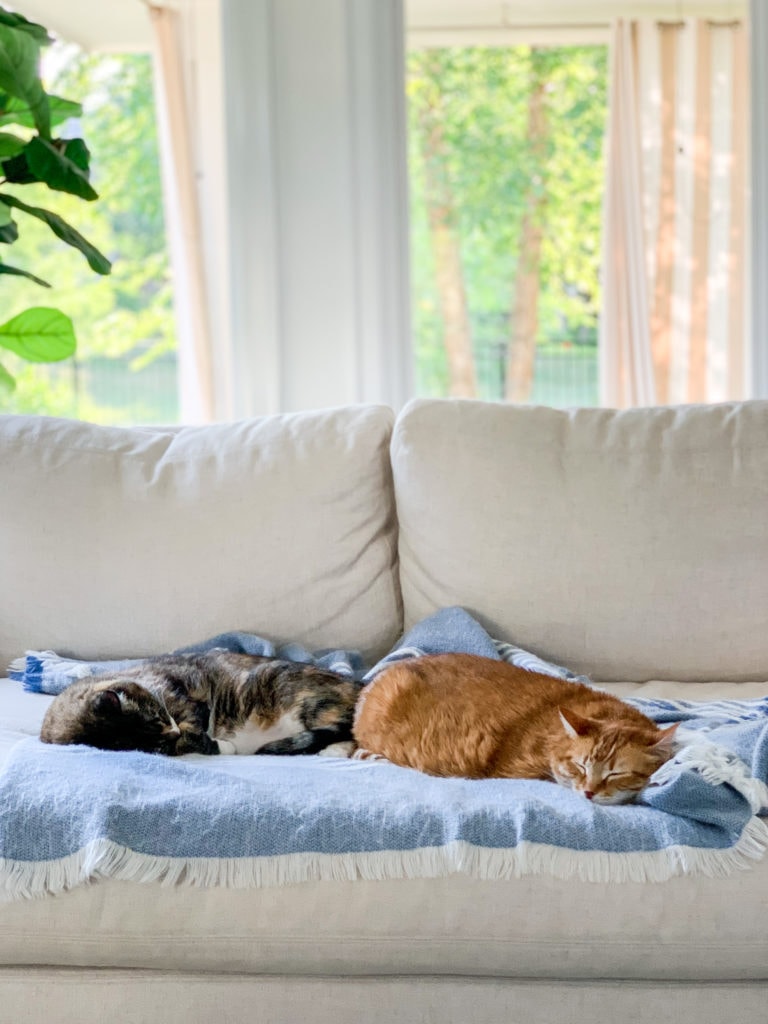 We were also able to visit the rental house we gutted/renovated last year. We actually hadn't ever seen it totally finished because it was completed and then rented shortly after while we were on vacation. I know a lot of you were wanting to see the full before and after tour, so I'm excited I was finally able to get some photos! I'll plan to share the tour once I get all the pictures sorted. Since it's a rental house, it isn't anything super inspiring, but the before and after photos are pretty hard to believe!
I also sold all of my dining chairs last week so I'm hoping to share a dining room update soon. Thanks in part to the pandemic, it took me about four months longer than I wanted it to, but it will get there eventually! But it feels great to finally have walking space back in the dining room again 😉
Looking forward to a productive week ahead!
Recent Buys & Sales
Following are some sales that have carried over from the weekend, as well a a few new additions. You can see some of my top picks here.
I hope you all have a great week!
If you would like to follow along on more of my home decor, DIY, lifestyle, travel and other posts, I'd love to have you follow me on any of the following:
Pinterest | Instagram | Facebook | Twitter
disclosure: some affiliate links used