Welcome to this week's Wednesday Watch List, where I share the random things that captured my attention and stole my heart over the past week!
This post contains affiliate links for your shopping convenience. Click here to read my full disclosure policy.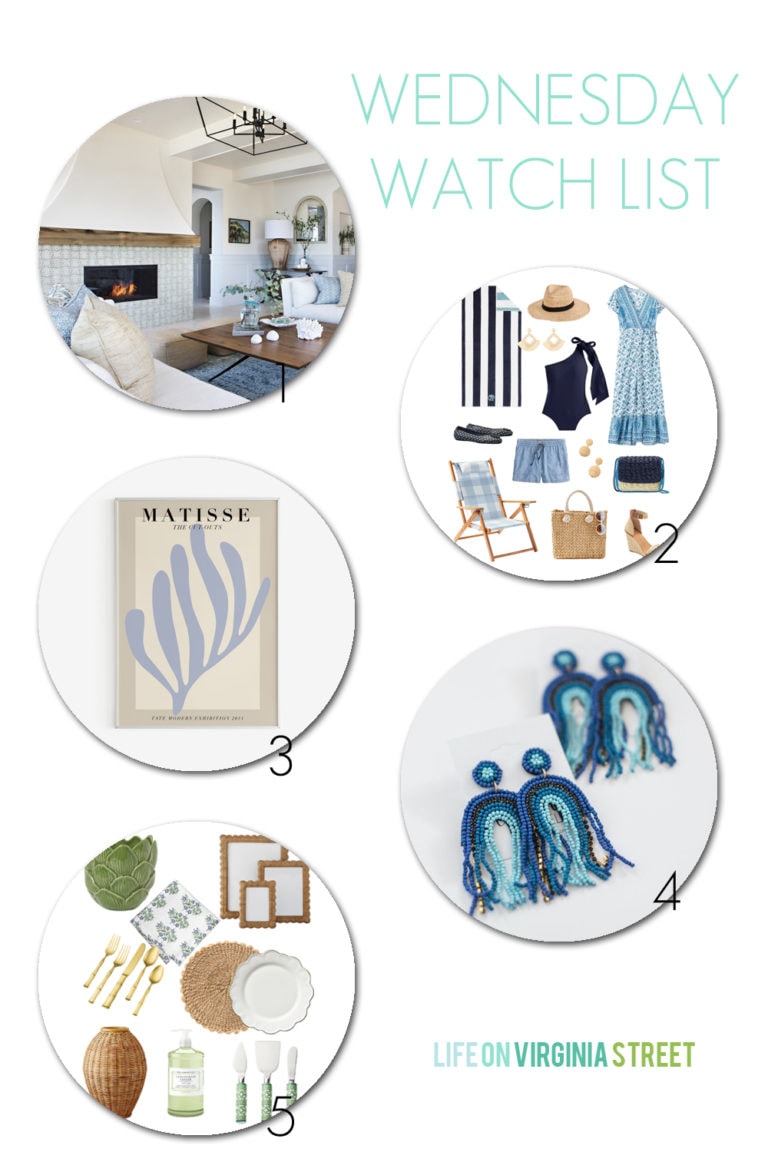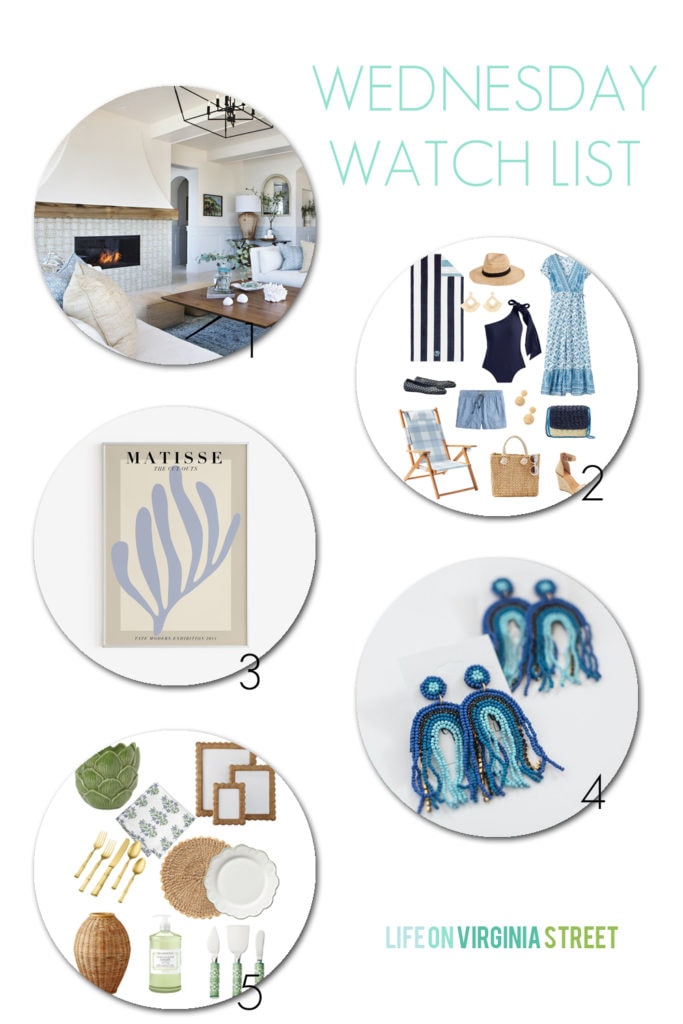 1 – I found this beautiful home tour from Intimate Living Interiors that has stunning ocean views and style throughout! The coastal European style is unique and beautiful. But what really drew me in is the gorgeous tile on the fireplace. The close-up shot is even better! Take the full home tour here.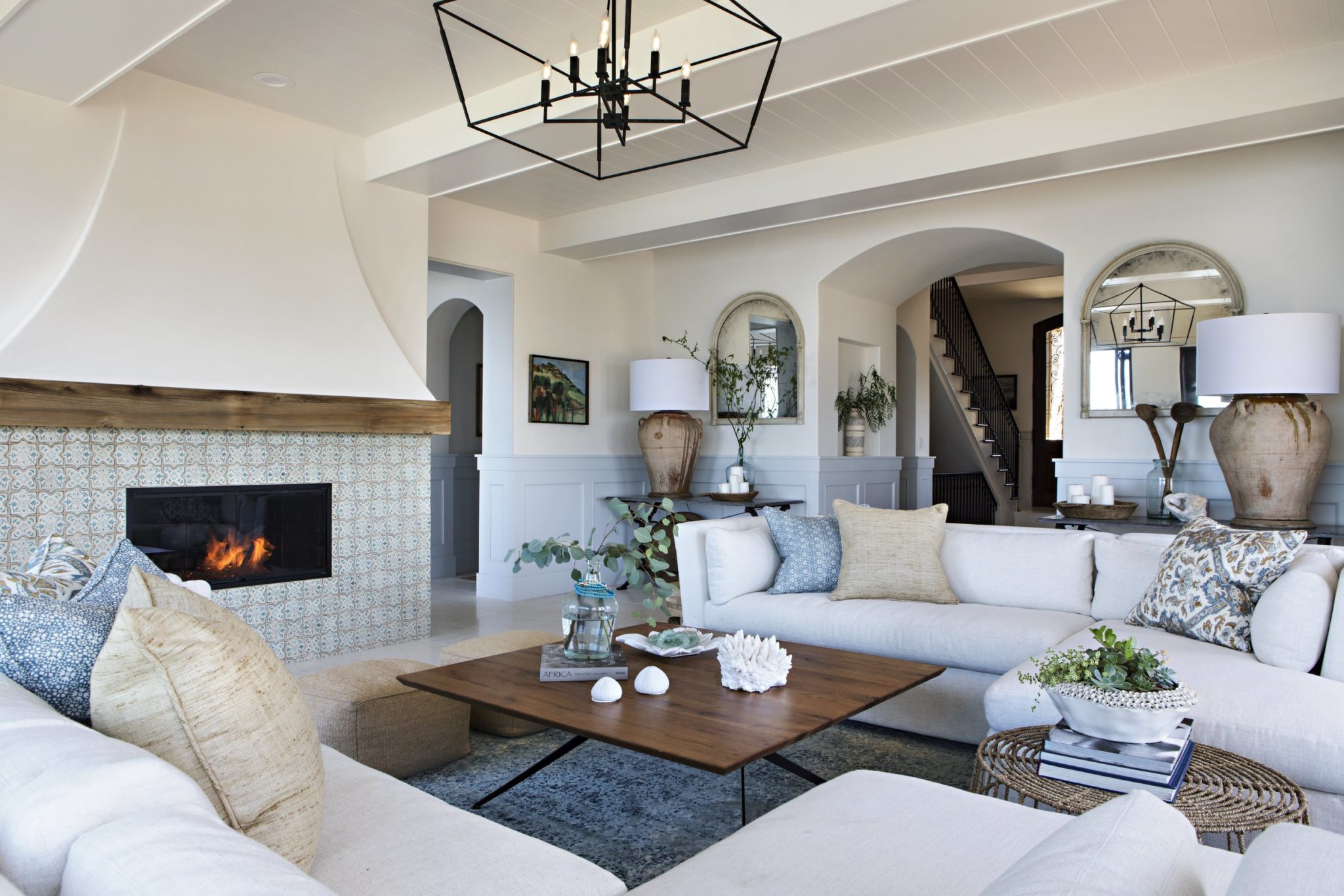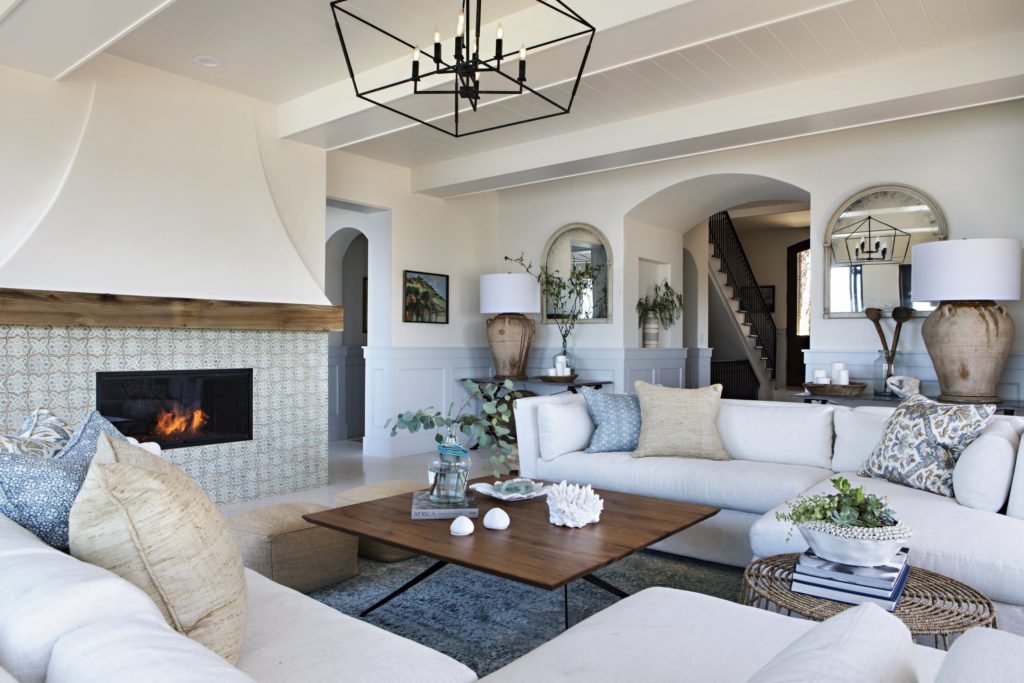 2 – It's no secret that I love making collages for both interiors and fashion (you can see my tutorial here). About a week ago I found this blue wrap dress (also available here) and I made an entire collage around it. Because that's what I do 😉 I was going to do a full post with a variety of boards like this, but have seen the dress shared multiple times around social media and figured I had better share today before it sells out! Mine arrives tomorrow, but those I've seen wearing it so far look darling! I'm also considering giving this dress a try (same brand as the blue one, as well as the palm dress I bought this spring that so many of you loved)!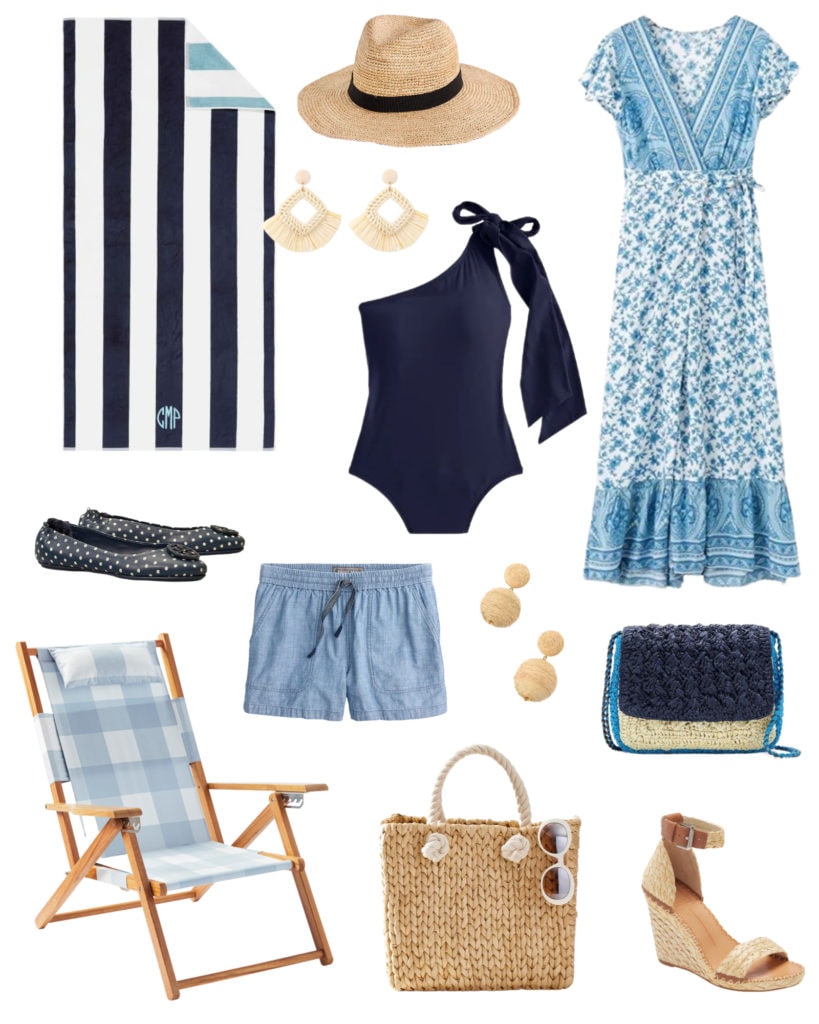 COLLAGE SOURCES: Striped Beach Towel | Straw Hat | Raffia Tassel Earrings | One Shoulder Bow Swimsuit | Blue Floral Wrap Dress (also available here) | Polka Dot Ballet Flats | Chambray Shorts | Raffia Circle Earrings | Colorblock Raffia Purse | Buffalo Check Sun Chair | Seagrass Tote | Jute Espadrille Wedge Sandals
3 – I'm loving so many prints in this Matisse Collection. They are all super affordable downloads that you can print at home, a print store, or wherever for some unique art! I love the subtle coastal vibes of all the pieces! I think this print is my favorite but there are so many good ones! This one is another favorite!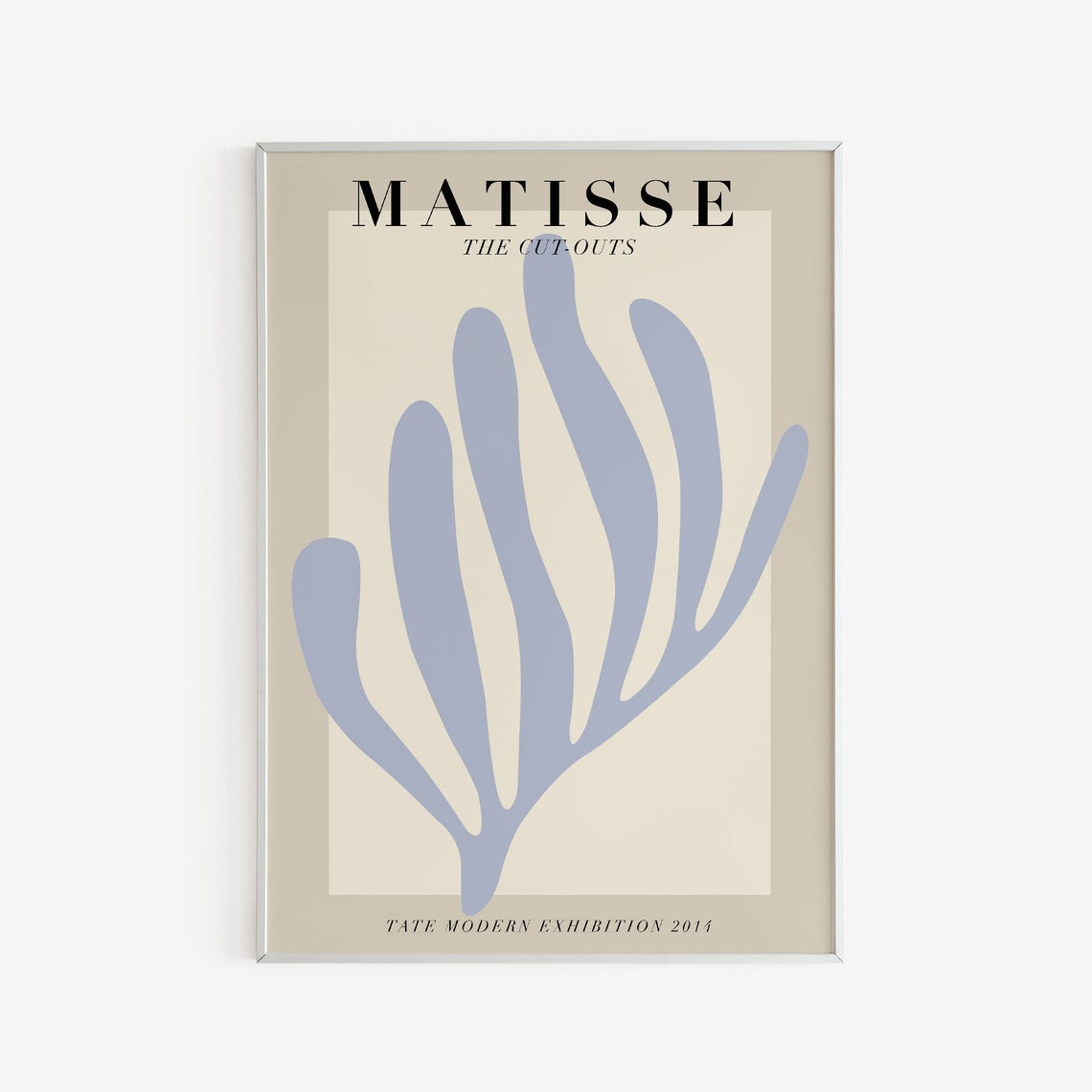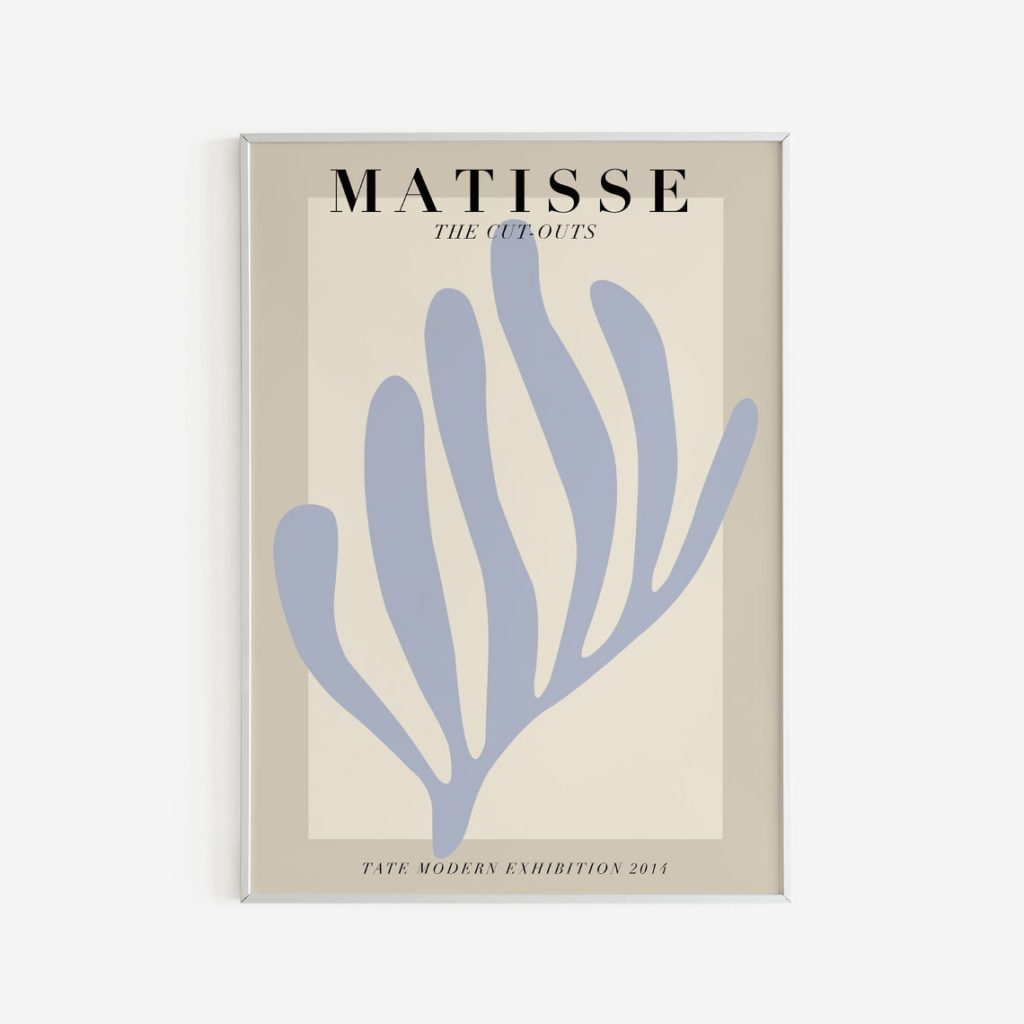 4 – I've been trying to share The Tiny Tassel now for about a month and she's been sold out of nearly everything – because the whole shop is so good! But, things are slowly starting to come back in stock and now you can be added to a wait list for products. She carries darling accessories (many are handmade) and clothing that are all so cheerful – and so very Charleston. A few favorites: these bead earrings, these tassel earrings, this tassel necklace, the cutest clothes, the rainbow clutch, and these bamboo tassel bangles! But really, it's all so cute! Use code HAPPYTASSELING at checkout on orders of $75+ for free shipping. Mimi also has a really fun Instagram account to follow too. Highly recommended!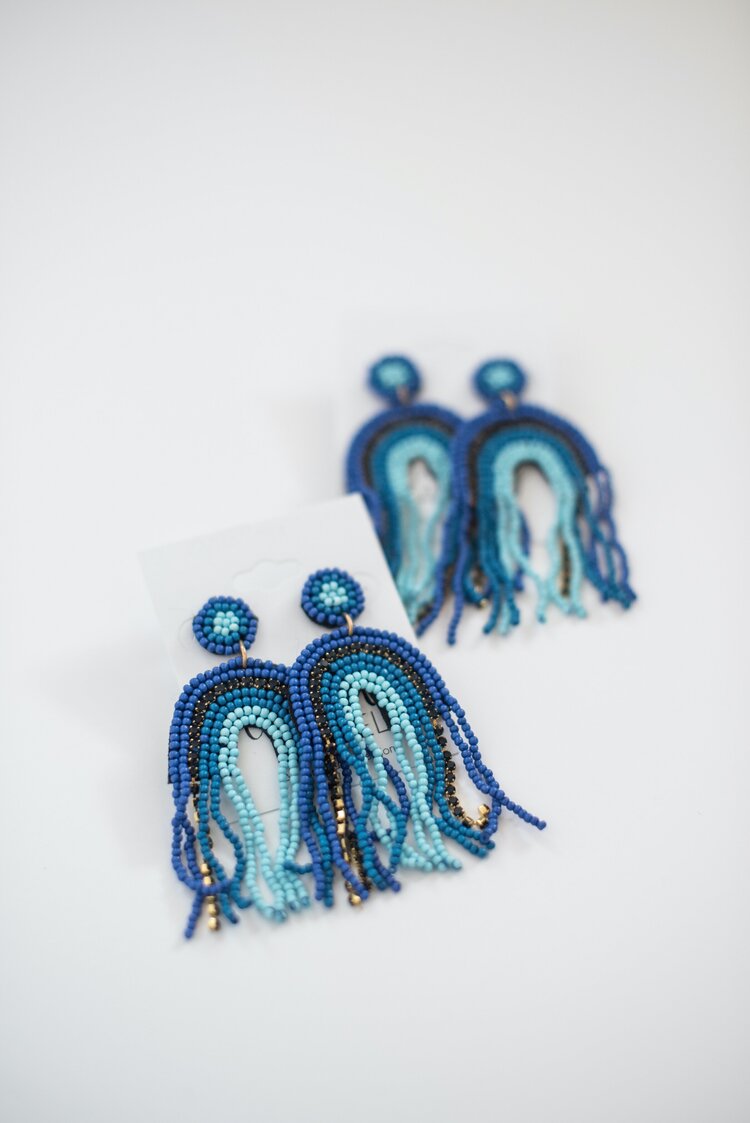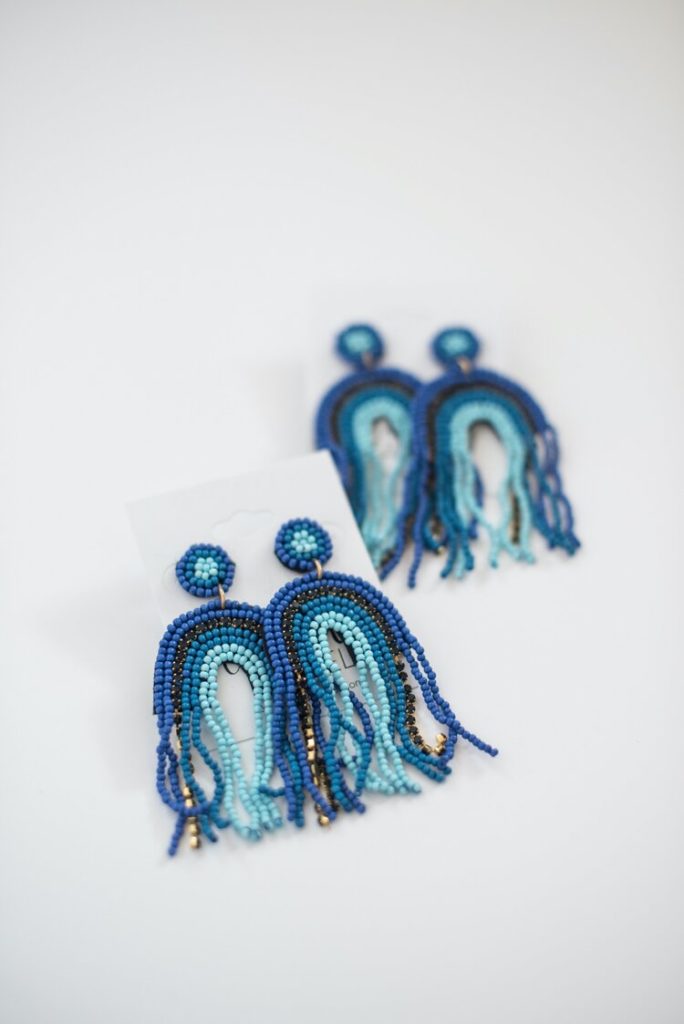 5 – Can you tell I was on a collage roll last week? I actually have even more to share but figured I'd save a few for another day. I found some cute scallop and garden-inspired pieces I thought would all look cute together on a tablescape or in the same kitchen/dining space. We actually have the same scalloped plates (rimmed in blue) and we love them!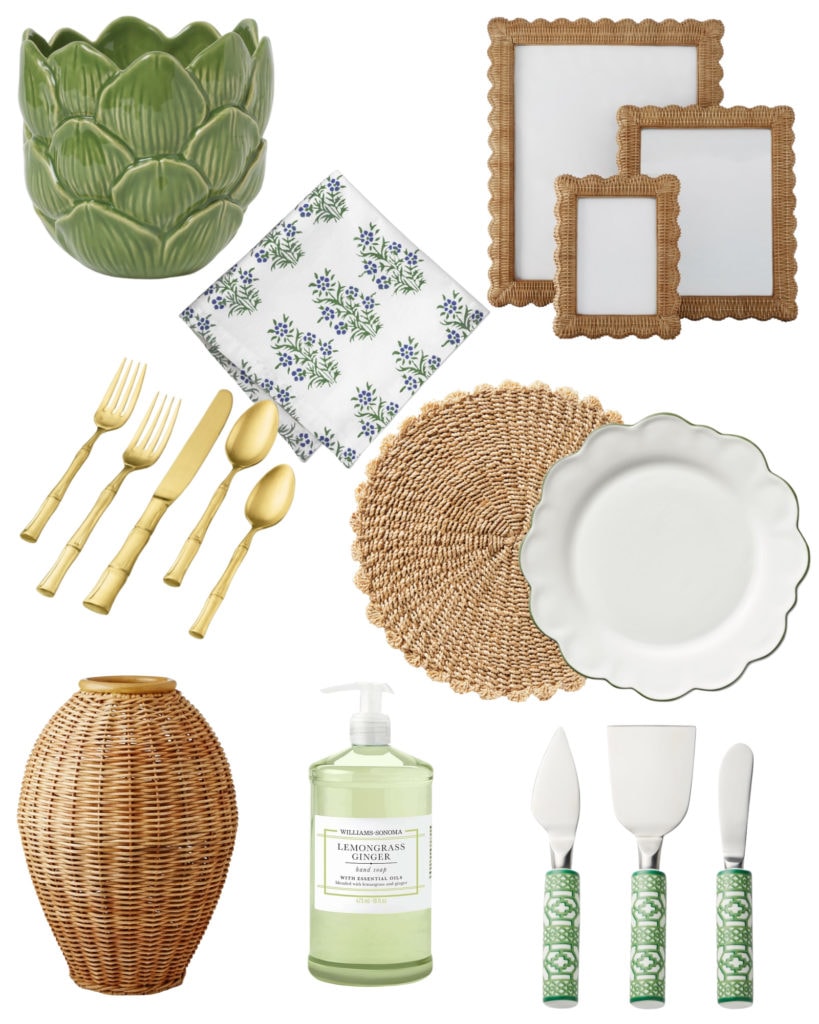 SOURCES: Leaf Vase (taller version available here) | Block Print Napkins | Scallop Picture Frames | Gold Bamboo Flatware (silver version available here) | Scalloped Raffia Placemat | Scalloped Plates | Wicker Vase | Lemongrass Ginger Handsoap | Schumacher Cheese Knives
If you would like to follow along on more of my home decor, DIY, lifestyle, travel and other posts, I'd love to have you follow me on any of the following:
Pinterest | Instagram | Facebook | Twitter 
disclosure: some affiliate links used