Wow. What a week. Last week may very well may go down in history as one of the craziest weeks of many of our lives. And I hope last week is the worst of what we see, and we, as a country, can turn things around quickly.
I like to keep things pretty light around here, but the virus impacted our community, and likely many of yours, in a big way. Local schools have closed. Local businesses have announced some temporary closures. Kurtis' company is being super cautious and has closed their doors, asking most people to work from home for the foreseeable future. We will be self-quarantining for an unknown amount of time in order to ensure more vulnerable people in our community remain safe.
I've spent entirely too much time on social media this past week, and I quickly realized that mentally it's not always the best place to be. Yes, we absolutely need to stay informed. Yes, we need to be prepared. But, as we prepare to enter this new "normal" of isolation, social distancing, and being self-quarantined, I also think mental well-being needs to be prioritized along with the physical side of things. Sometimes that means staying off of social media!
I've pretty much stayed off the blog and my business social media channels for most of the past week. It felt a bit too trivial to be jumping into a sales post and talking about pretty home decor and I just needed a step back. However, I have also realized after several days of being home, I also need a sense of normalcy and routine, and I'm guessing many of you do too, as your feeds are inundated with talk of the virus.
Tomorrow, I plan to share some ideas on things to do while stuck in your home tomorrow, including ways we can support local businesses and those in our community that could use a little extra love and support. Kurtis' six weeks of being home from hip surgery gave us a lot of ideas and I've been brainstorming many more as we prepare for what may lie ahead.
But I also feel like I need to continue with my old content and provide an escape for others as much as myself. I am taking this all very seriously, but I also can't let it be my sole focus the next few weeks. If you have any tutorials or posts you'd love to see from me over the next week, feel free to comment and I'll do my best to accommodate!
So, let's get on to the actual details of what went down around here this past week.
This post contains affiliate links for your shopping convenience. Click here to read my full disclosure policy.
Home Projects & Updates
On Monday, I finally started making some of my spring throw pillows! It was fun to get into this mode again. Although I only got a handful of them cut out (and not actually sewn), I should be able to wrap them up pretty quickly sometime this week! You can see more about my plans for each of these fabrics in my 2020 Spring Decorating Ideas & Design Boards. You can find my tutorial for making your own throw pillows here.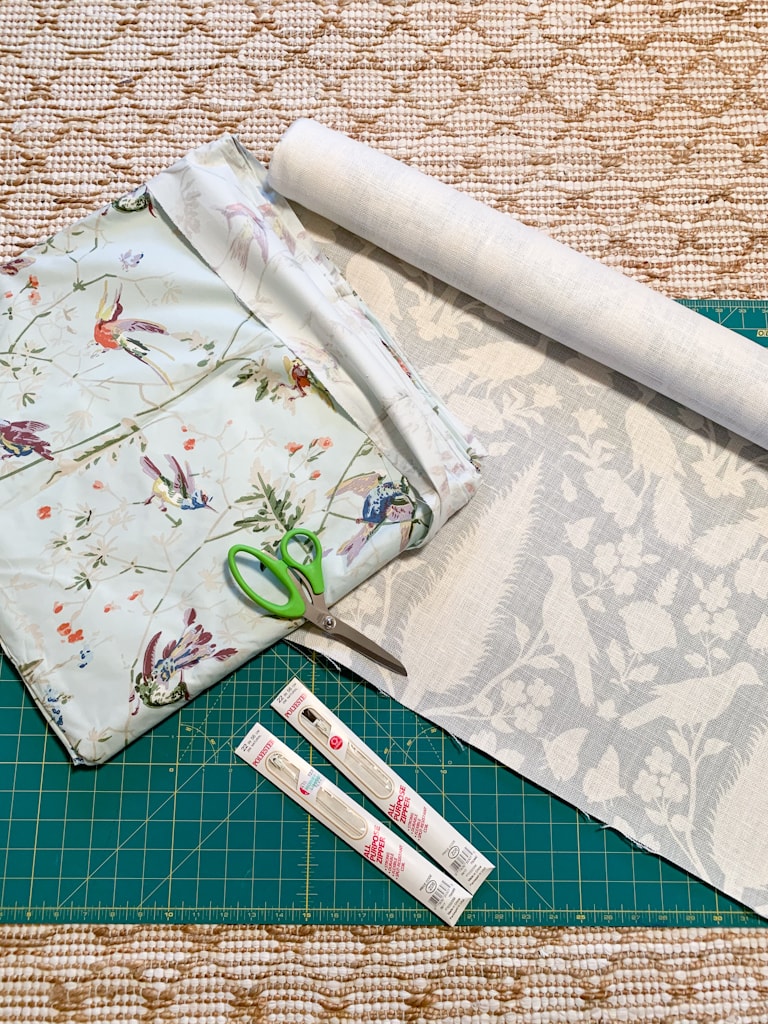 My little "helper" loves to be right in the center of the action. Literally. 😉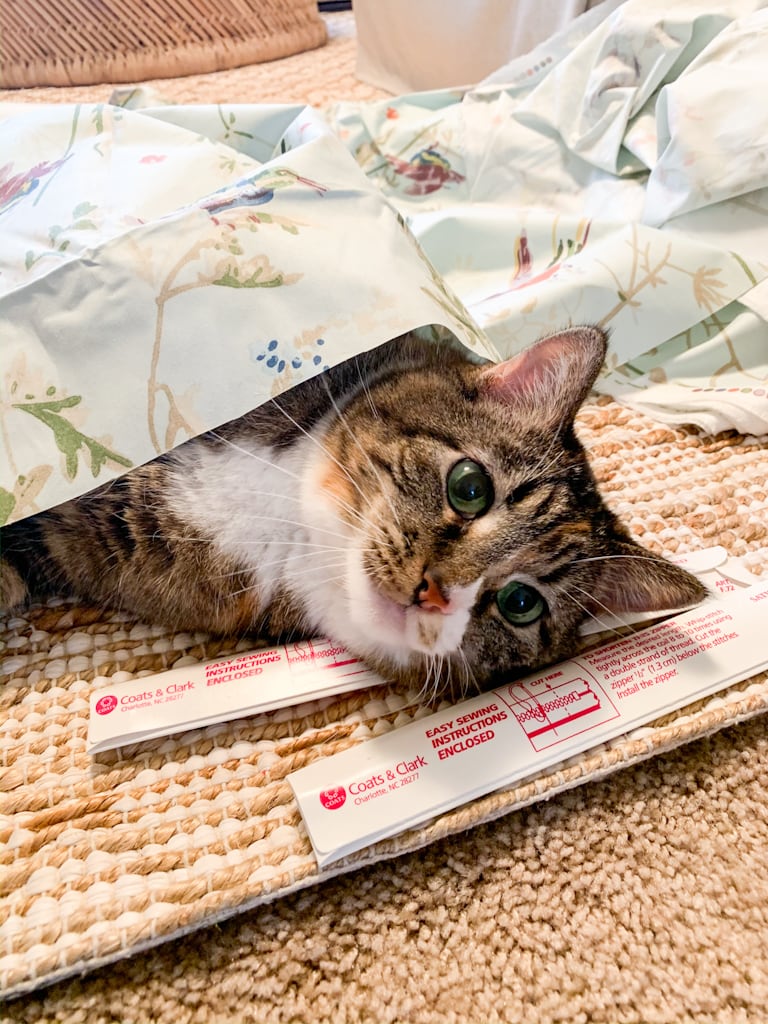 On Tuesday I was running early for a meeting and drove by our prior home. It's crazy to think that's where it all started – and that it was also TWELVE years ago in January!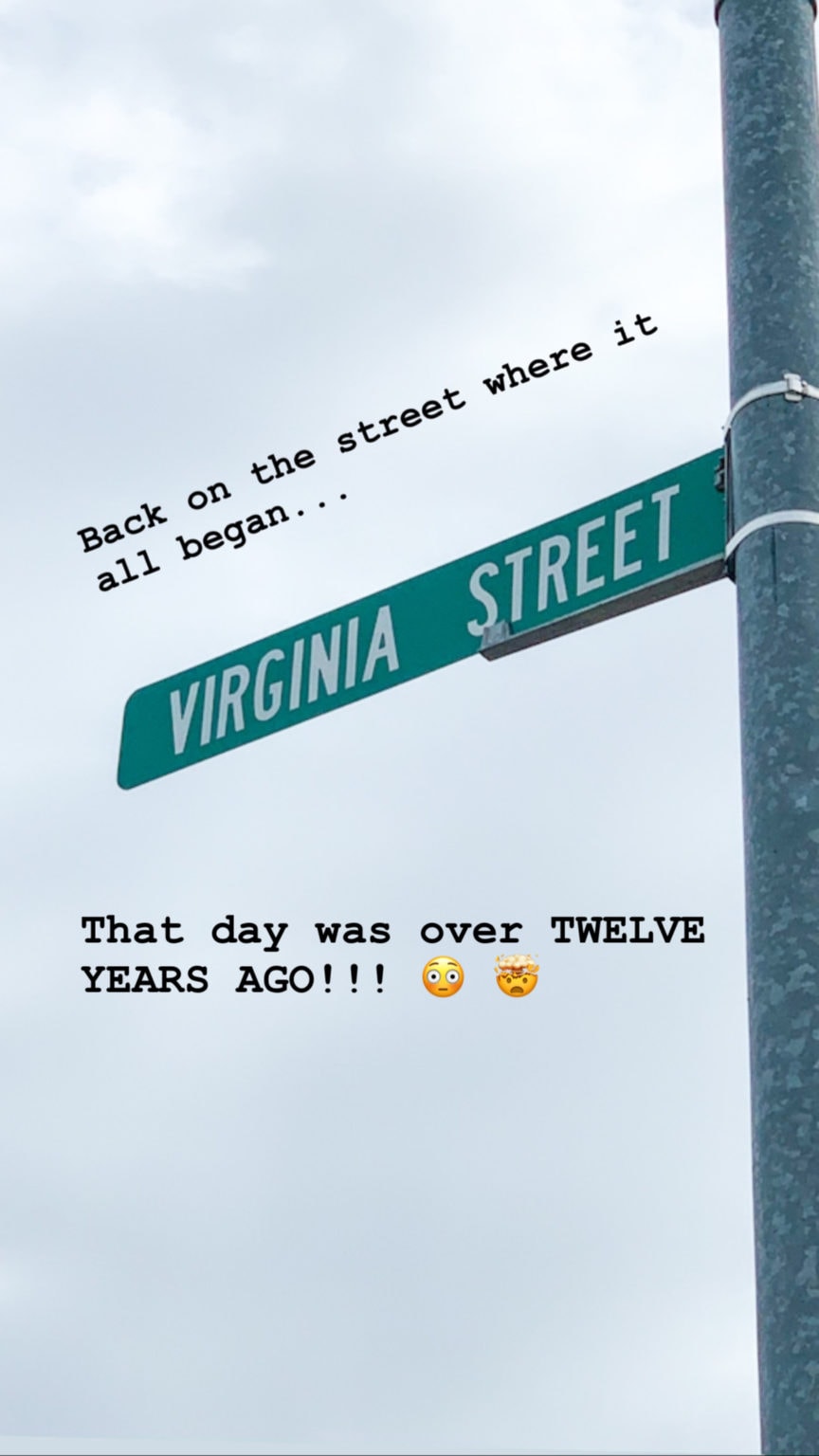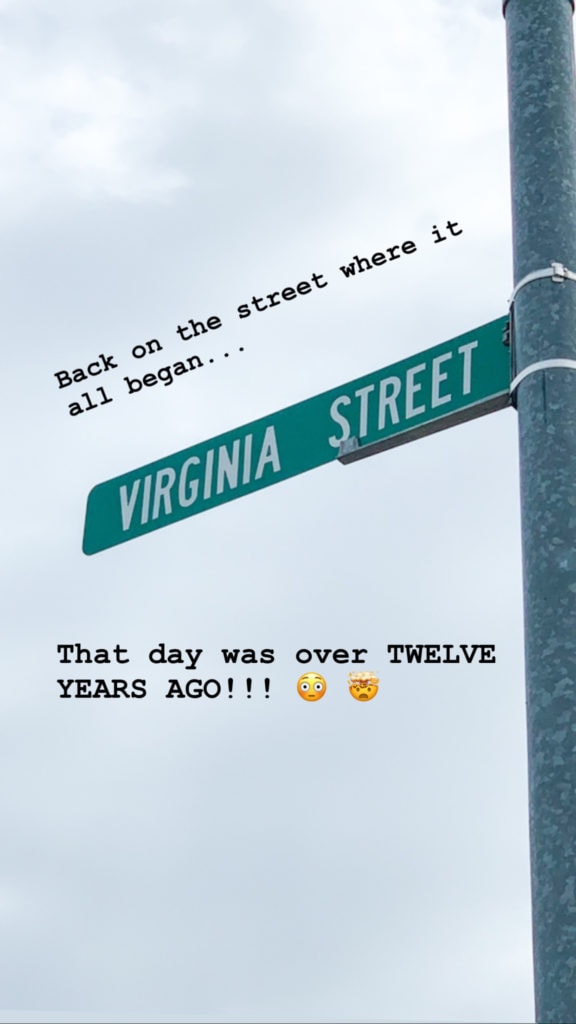 I met with a contractor about our ideas for our backyard (for our 2021 project). It was a great first meeting and we hope to get a time scheduled once all the craziness dies down to discuss more formal plans. Now that we know it's likely a go, I'll share a lot more ideas about it soon.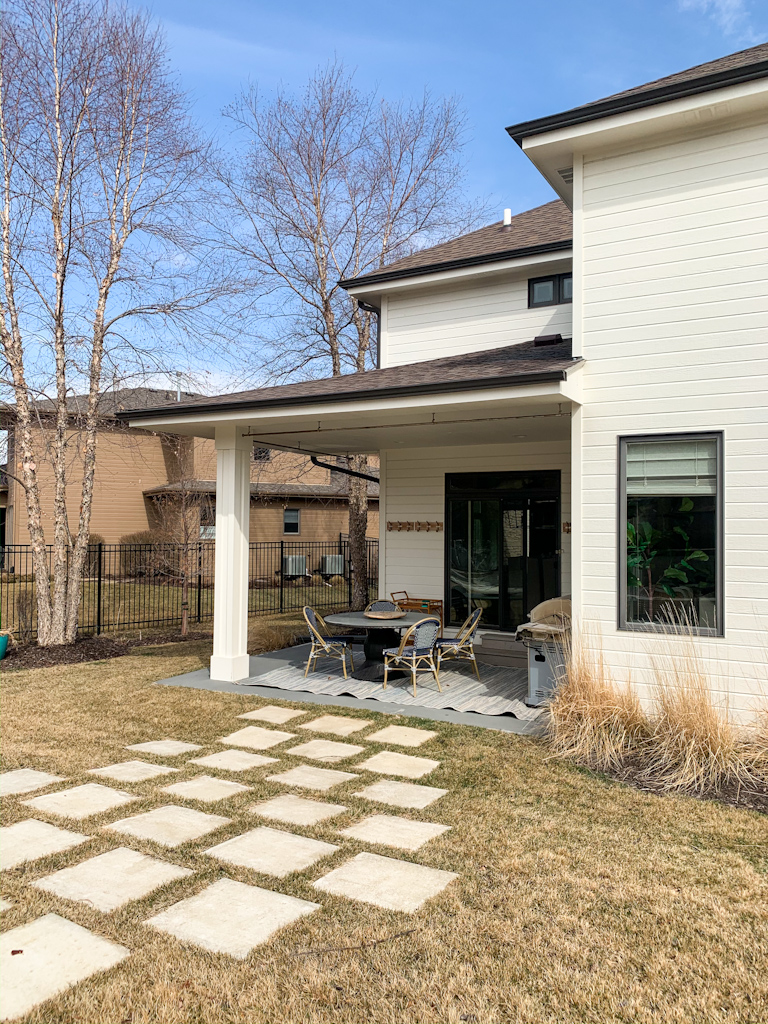 I was also able to grab some more paint samples for the office early in the week. I don't think I have a winner yet, but I feel like I'm almost there! If you missed the info previously, you can check out my plans for our office here.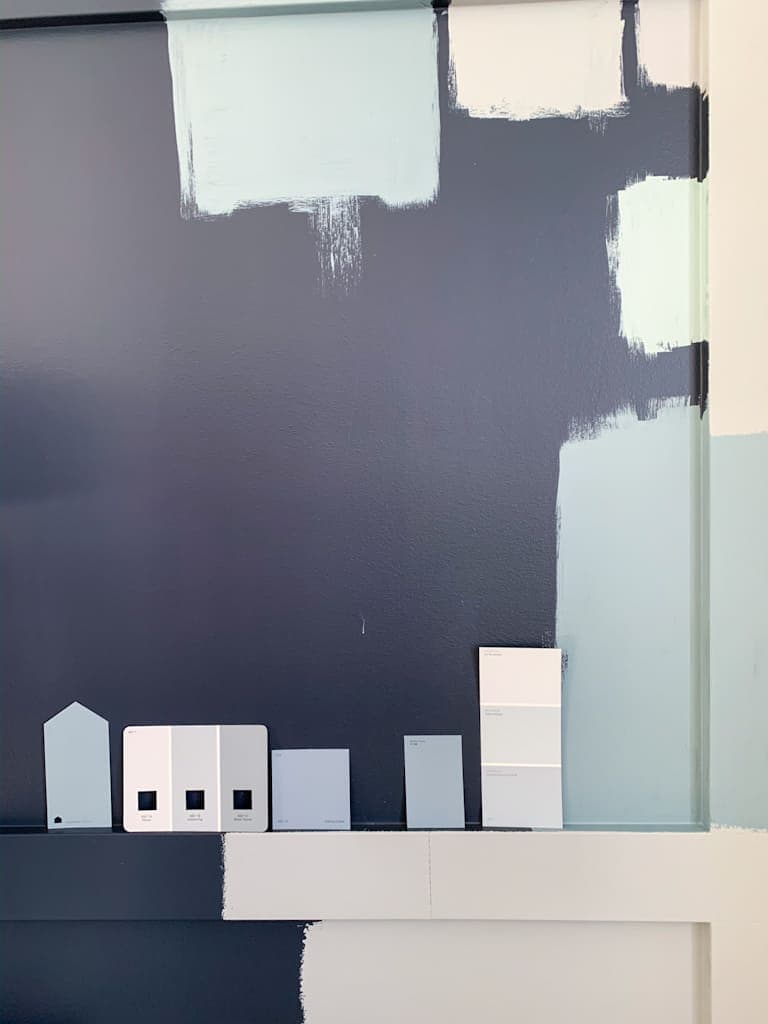 Top Sellers of the Week
Following are the top sellers of the week across all of my channels. Links to each item are below the graphic.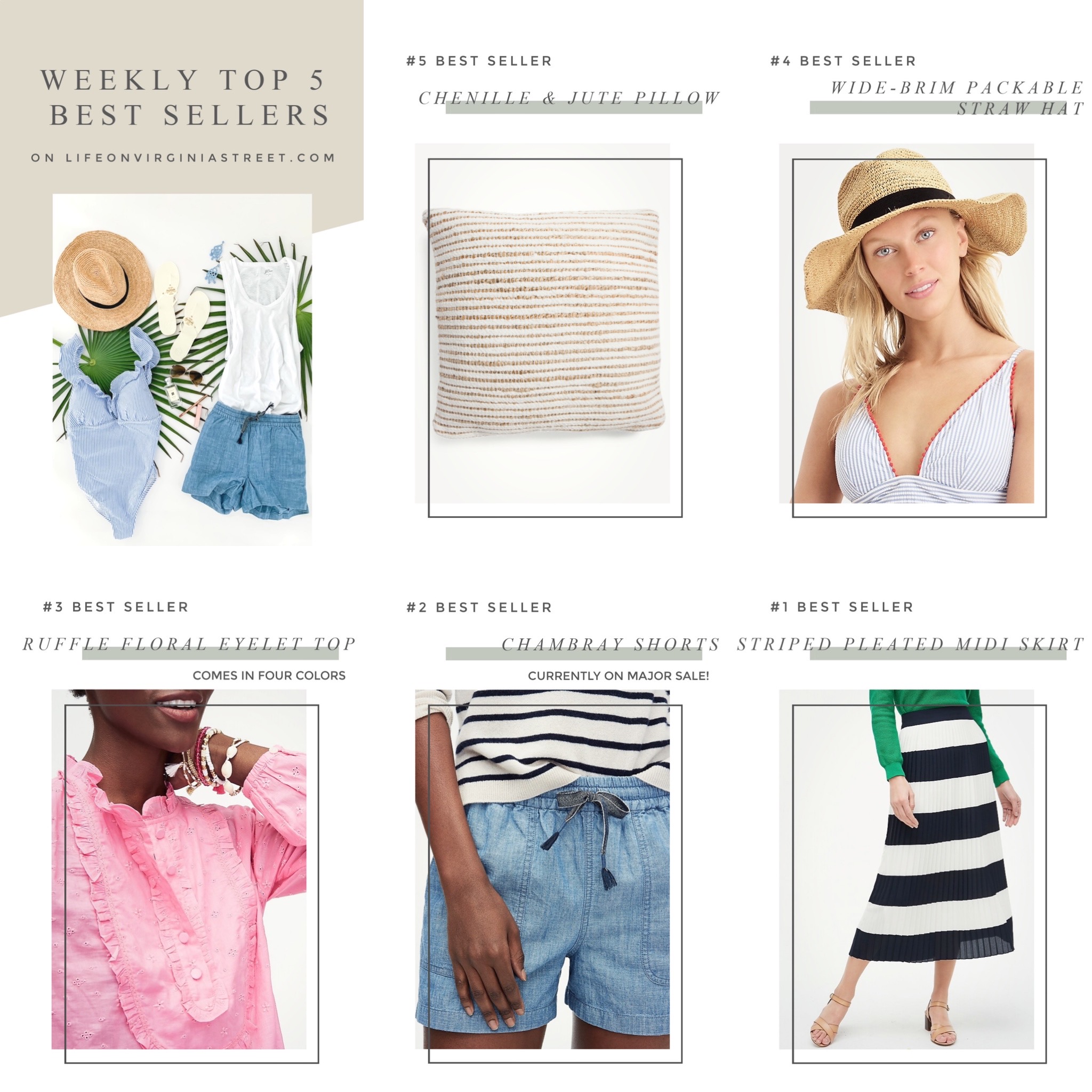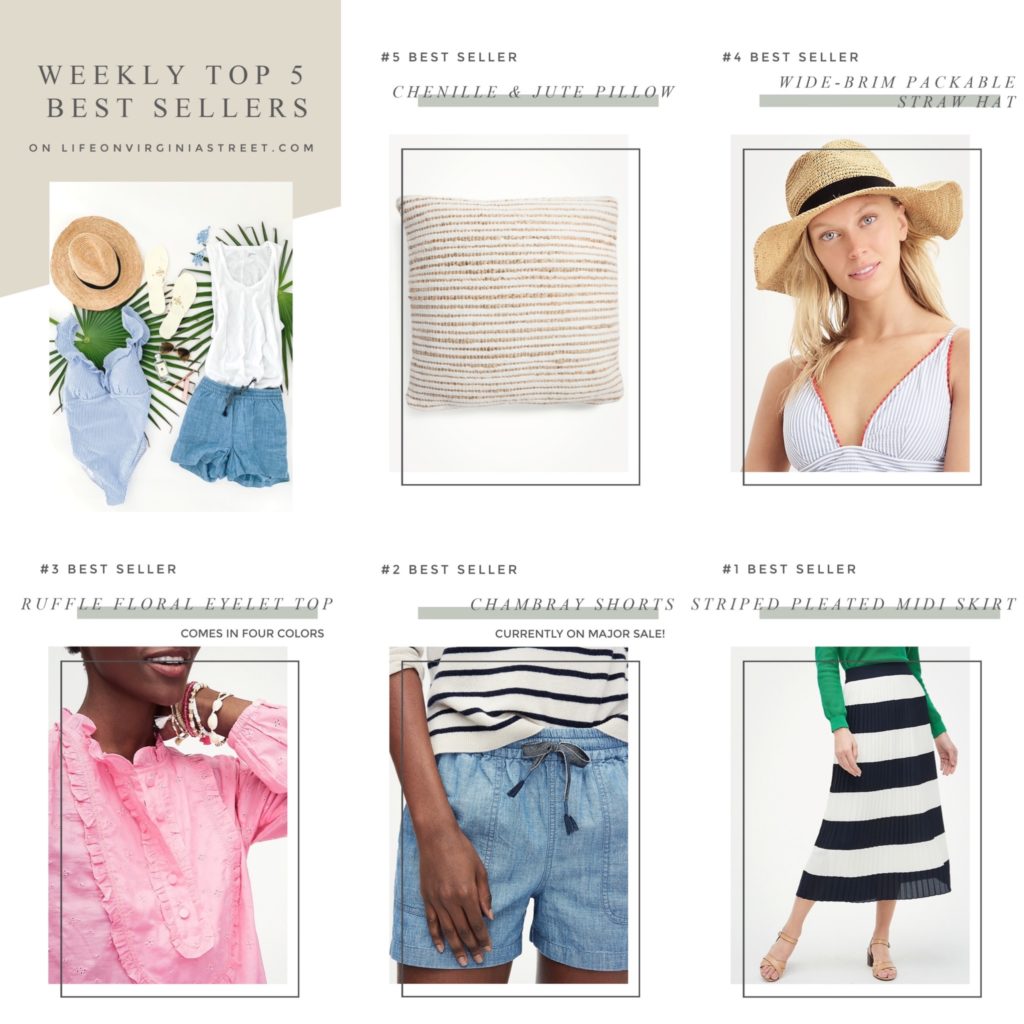 BEST SELLERS (each number is clickable): #5 | #4 | #3 | #2 | #1
Around Town & For Fun
Monday morning, little Hawkeye had his surgery to remove his stones. He didn't get to come home until Tuesday afternoon, but has been handling his recovery like a champ! He's got a new belly scar (and shaved stomach) but is otherwise doing well! He mostly just hates taking his pills – but loves the treats he gets in return.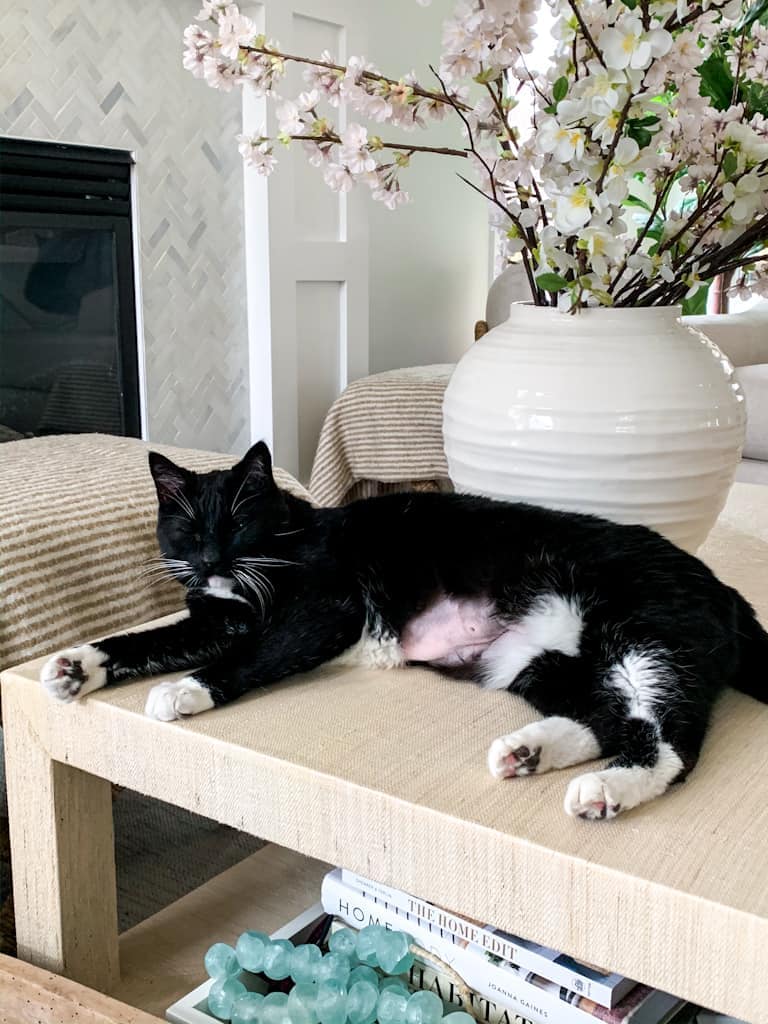 Henley just stopping and remembering to smell the flowers over the weekend 😉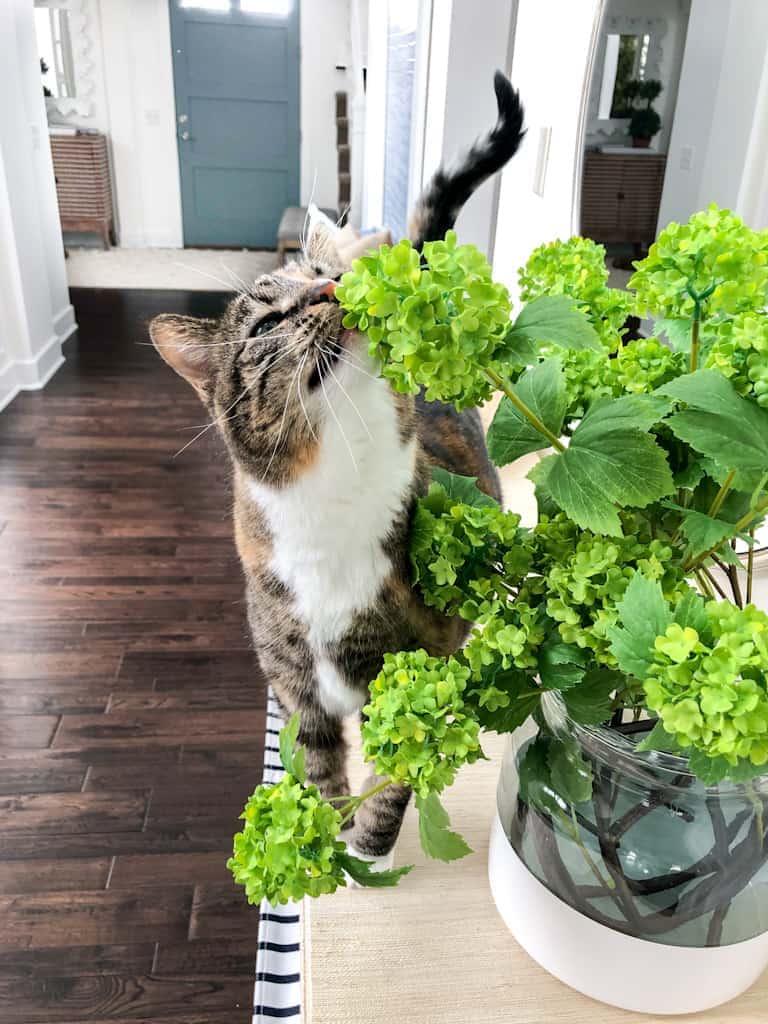 Late last week, our new mulch for the year was delivered. It's always such a fun day because it feels like spring is just around the corner! They still haven't quite finished, but it's almost there!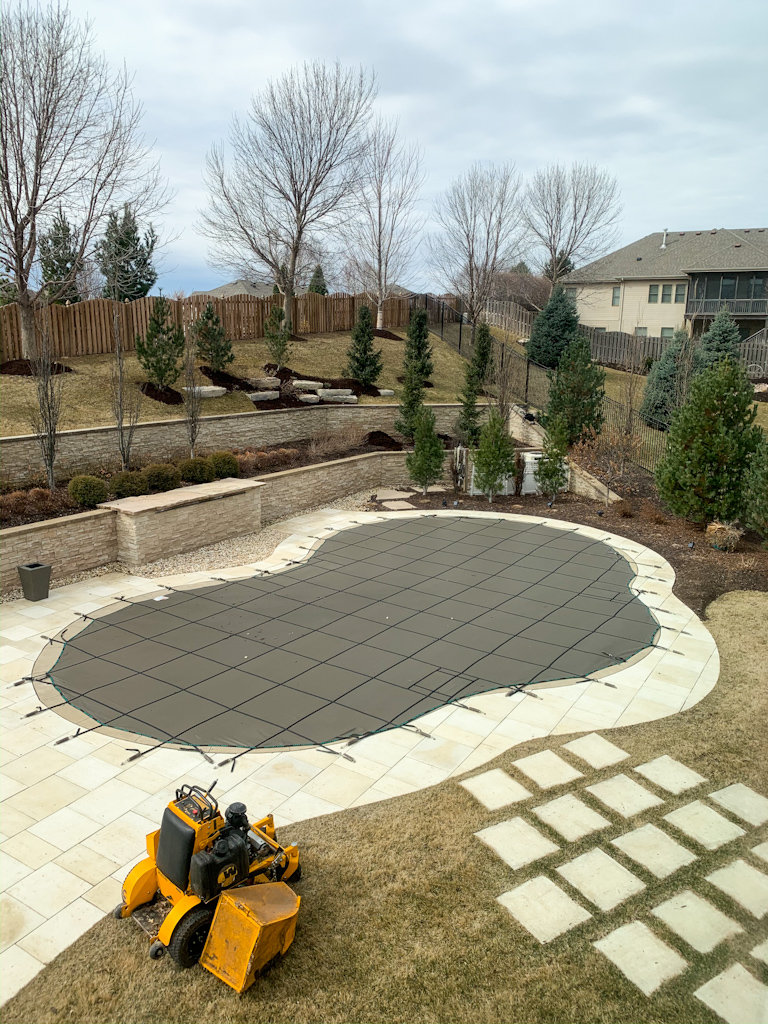 And then we woke up to this on Saturday. Nothing like crushing your dreams of spring pretty quickly. Thankfully, a lot of it has already melted!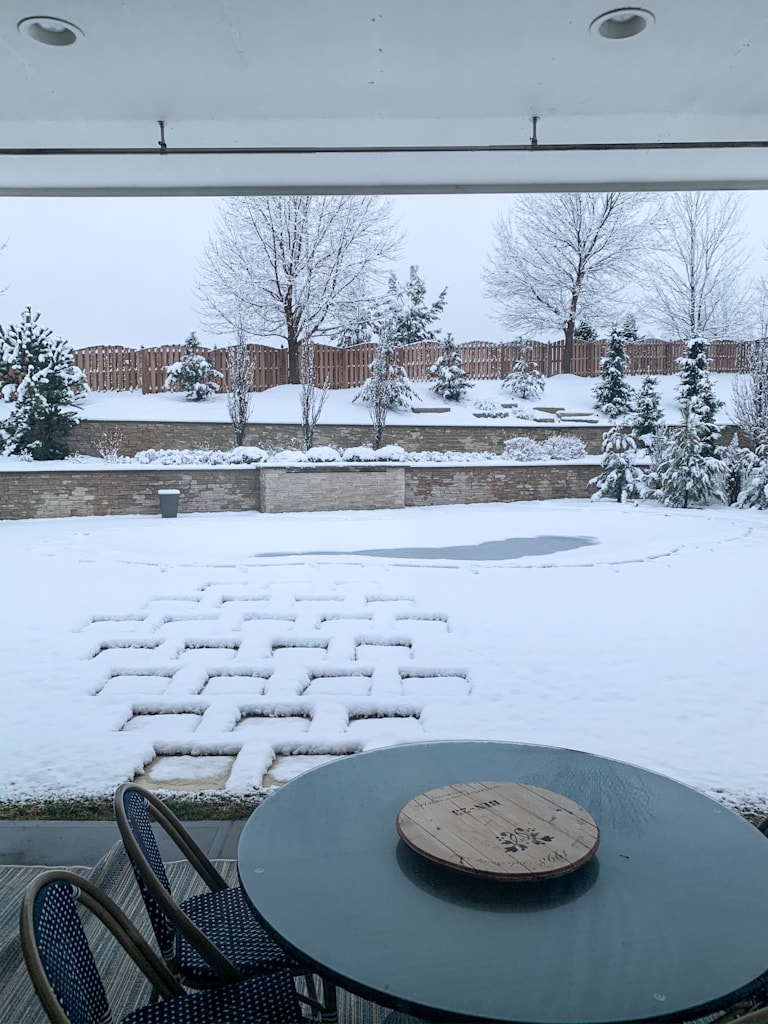 Early Sunday morning Kurtis noticed our brother-in-law pulling into our driveway. He proceeded to drop off two cases of water, some beer, and some disposable wipes on our front porch. All the essentials that he thought we might need this coming week since he had found them in stock 😉 We had to cancel (or, rather, the NCAA cancelled) our 18th annual Selection Sunday meal with them. Since technically they cancelled, I'm saying we aren't actually breaking our streak. They just skipped a year on us and we'll continue the tradition next year!
We also couldn't have been more excited when our BFFs dropped off corned beef and hash yesterday. We originally had plans to celebrate St. Patrick's Day Saturday night at their house but decided it was best to cancel. So when they brought this food by, we were so excited to eat something other than frozen pizza and the other random meals we had thrown together for the past few days!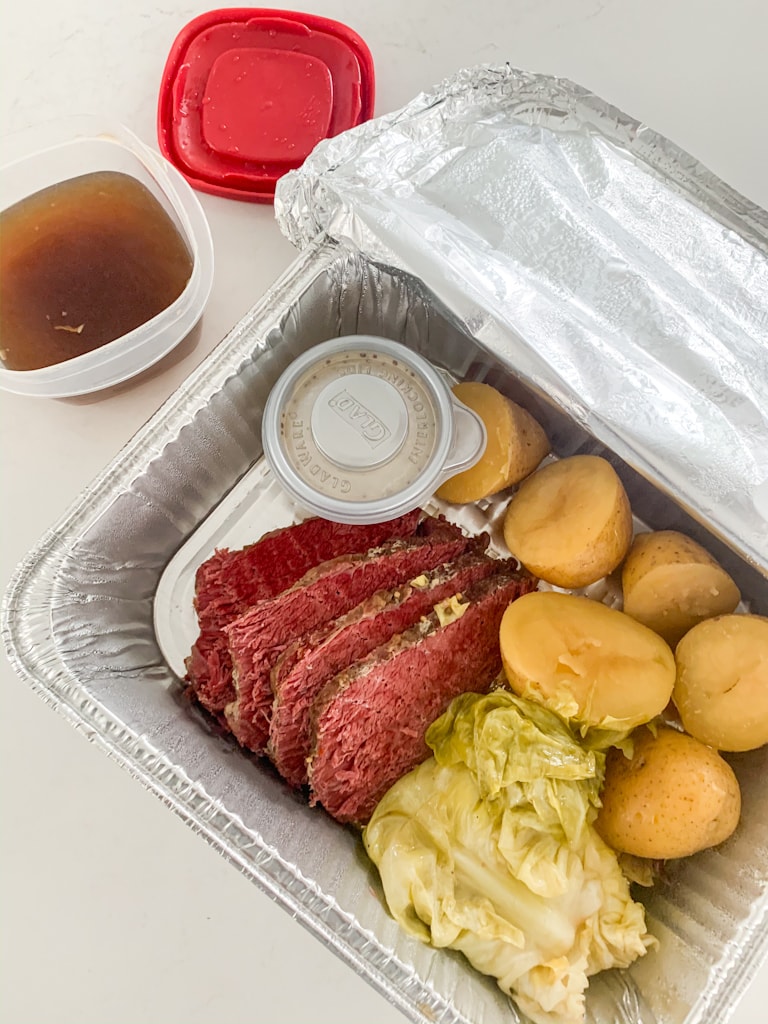 We're 100% okay with cancelling these events we love so much if it means protecting others. These are scary times and I think it's worth putting others' lives (especially those that will be most impacted by the pandemic) in front of your own wishes, especially for non-essential events. I realize that since I work from home, my life is not being impacted like many of yours may be. So I'm praying for the best for all of you and that we can all get through this together and be stronger because of it!
Like I mentioned, I plan to get back to regular posting later this week, but I'd also like to ask each of you to really consider your non-necessary actions this week and in the coming weeks as needed. Please stay safe and let's all do what we can to help our communities and those most vulnerable around us also stay safe!
Recent Buys & Sales
Following are the sales that have carried over from the weekend! You can see all of my top picks from last week here, as many of those items are on sale again this week.
I hope you all have a great week! Please stay safe out there!
If you would like to follow along on more of my home decor, DIY, lifestyle, travel and other posts, I'd love to have you follow me on any of the following:
Pinterest | Instagram | Facebook | Twitter
disclosure: some affiliate links used