Happy Monday, and week of Thanksgiving! I hope you all had a nice and relaxing weekend before all the upcoming holidays excitement arrives! Here's a bit of what we've been up to over the past week.
This post contains affiliate links for your shopping convenience. You can read my full disclosure policy here.
We mostly hung around the house until Friday evening. The sky was so beautiful when we headed out to the car – it literally looked like it was on fire on the horizon!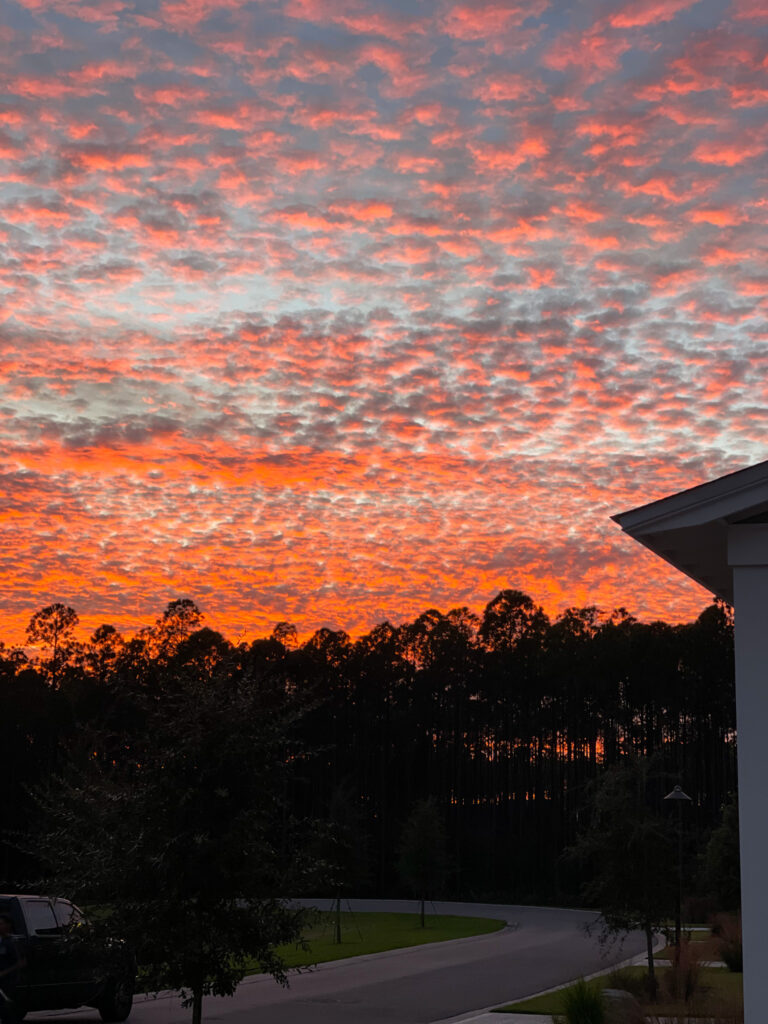 Friday night we did happy hour dinner at Cuvee, and their view out the bar windows is always my favorite this time of year! Being at the start of the Central time zone, we're at a 4:45 sunset right now. Totally doable now that so many of the Christmas lights are up! PS – how cute are those giant nutcrackers at 30 Avenue. They flank the green space and they're some of my favorites this time of year.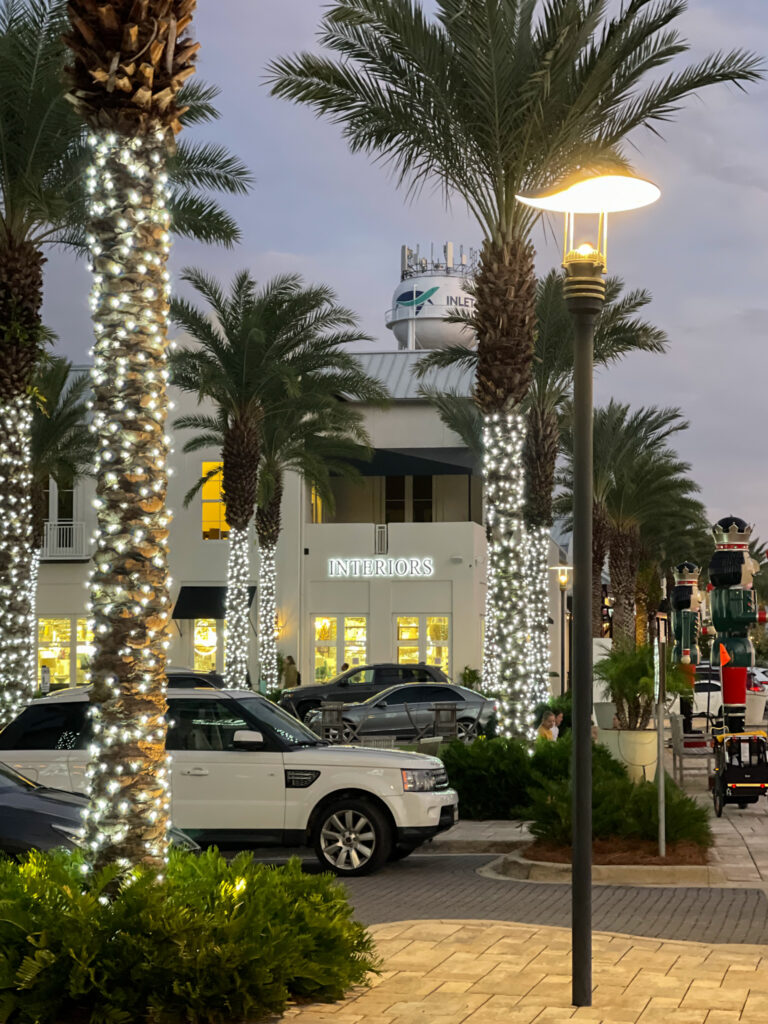 After dinner, we headed down to Prominence (where Hola Beaches is) to The Big Chill for the children's business fair. The school that rents our commercial space, Acton Academy of 30A, hosted a business fair for their little entrepreneurs and invited other children from the community to join as well. Basically each kid had a booth with items they made to sell. We were super impressed with so many of the ones we stopped at! Especially with their ability to pitch adults why we needed to buy from them. Let's just say I'm a pretty big sucker and came home with way more than we expected. Everything from baked goods to homemade ornaments (I got ten hand painted oyster shell ornaments!) to glow in the dark tattoos (Kurtis got roped into that one) 😉 It was such a great turnout and so much fun!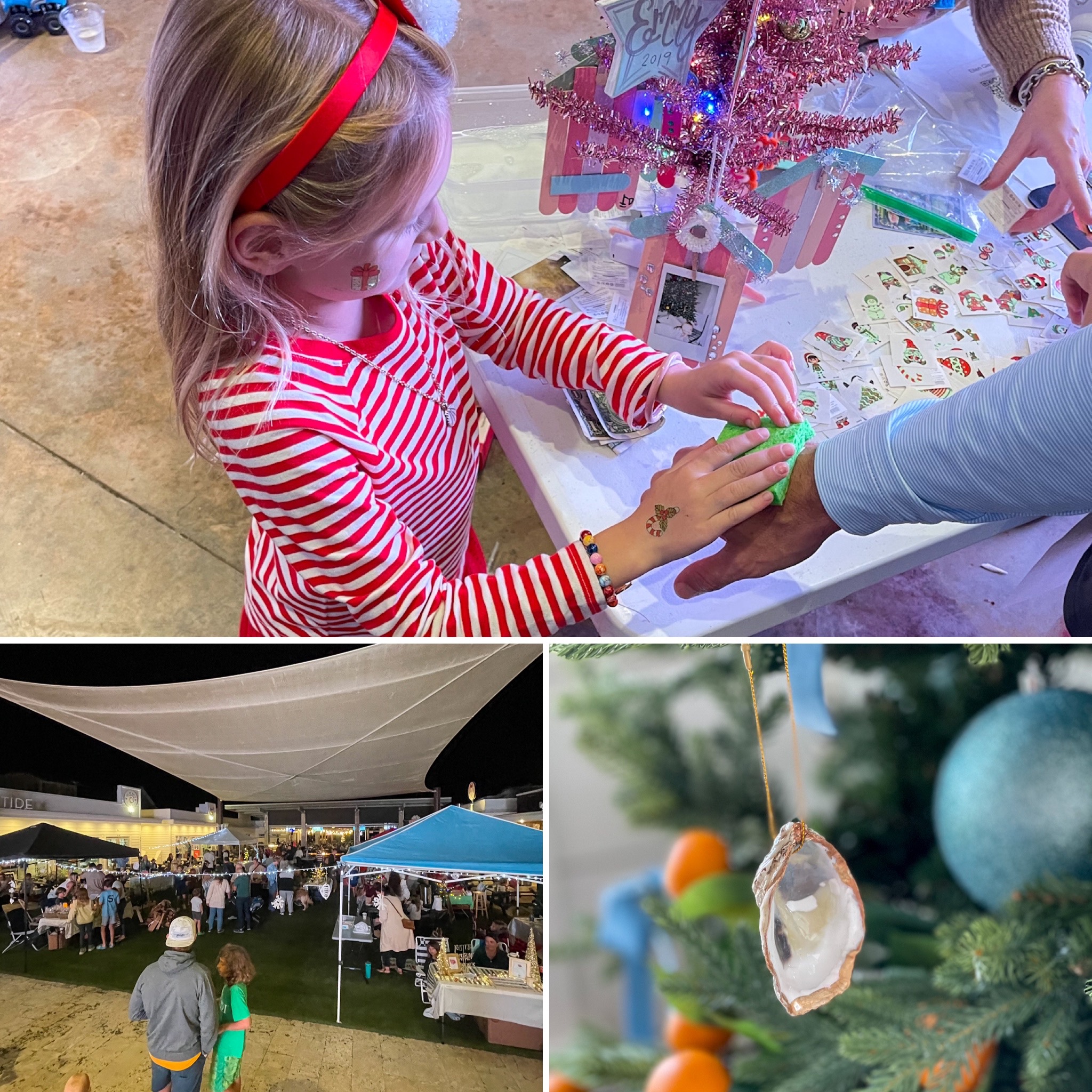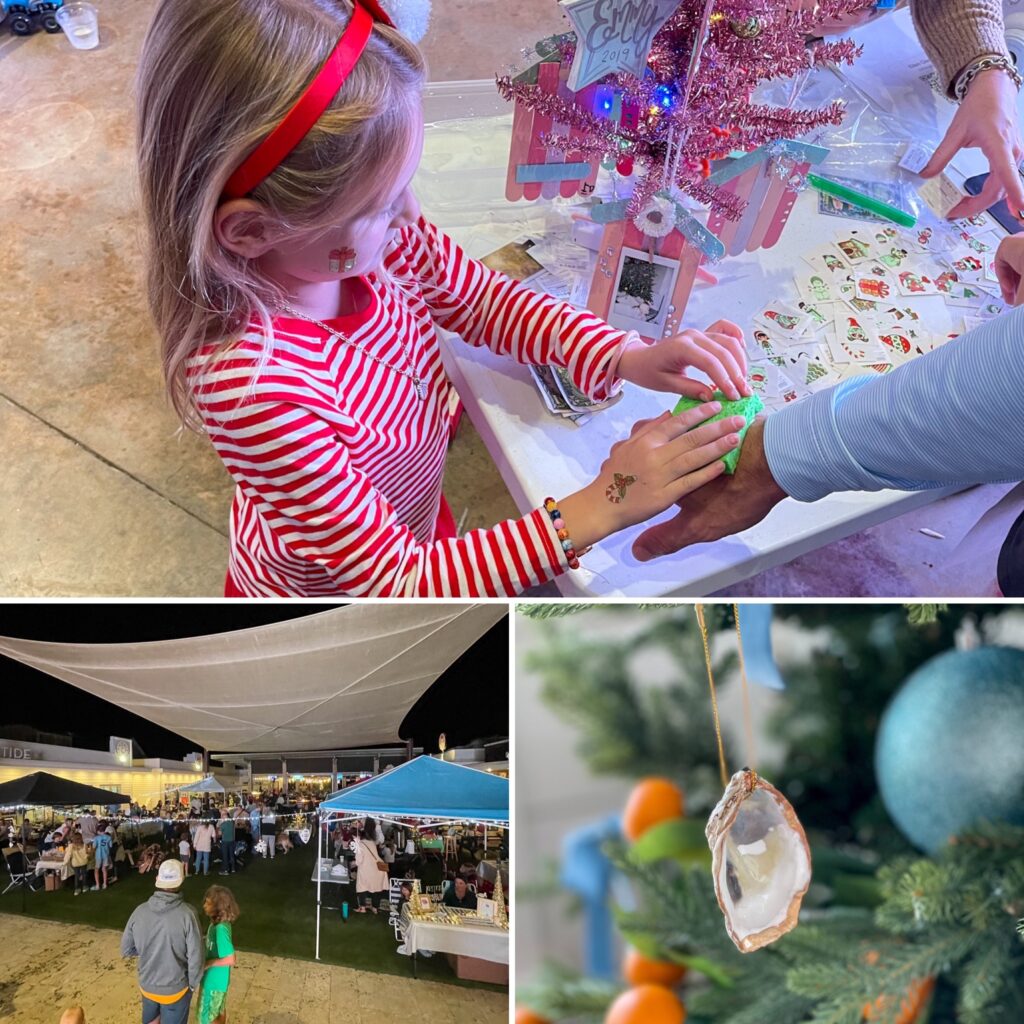 We're headed to Omaha and Iowa for the week to celebrate Thanksgiving with friends and family. We're really looking forward to seeing everyone – but definitely not excited about the weather there! I legit struggled packing because it's been so long since I've had to wear "real" shoes or a jacket or a sweater. We're just grateful there isn't any snow in the forecast!
If you would like to follow along on more of my home decor, DIY, lifestyle, travel and other posts, I'd love to have you follow me on any of the below channels: