Good morning, and happy first Monday of May! I hope you all had a wonderful weekend! It was a busy and exciting week around here, so I'll catch up to speed on what we were up to.
This post contains affiliate links for your shopping convenience. You can read my full disclosure policy here.
Home Projects & Updates
This week's Weekend Recap is going to be pretty short and sweet. And that's because most of what we did involved chaotically prepping for our showings last week! I wasn't originally going to post today, but wanted to share some exciting news with you. I'm thrilled to announce that our house is under contract after one day on the market and we're able to stay in our home until October! If you missed our big announcement, you can check it out here. We couldn't be happier with the outcome! I'm not going to share much about the family that bought it since that's their story to share, but they made us a super sweet video and we're excited about how excited they are to live here!
Now that we have some clarity on timing and when we'll officially be moving, we feel like life can get back to normal for the most part! If you don't follow me on Instagram, I shared this mini video tour of our main floor after everything was clean if you want to check it out!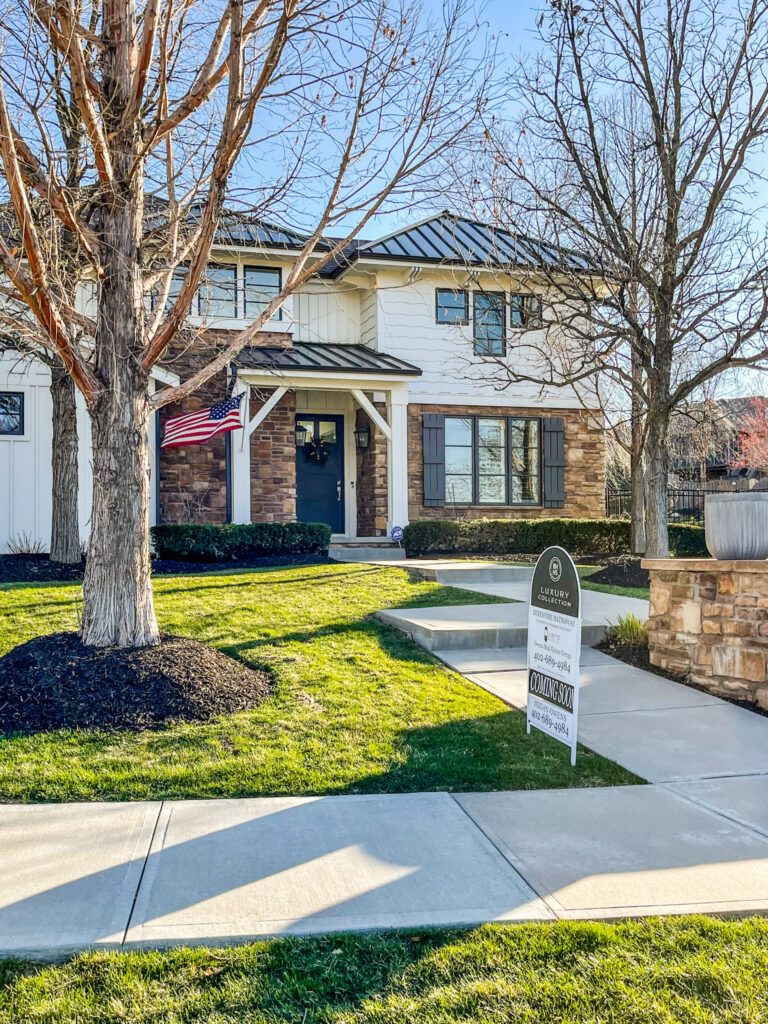 Top Sellers Of The Week
Following are the top sellers of the past week across all of my channels. Links to each item are below the graphic.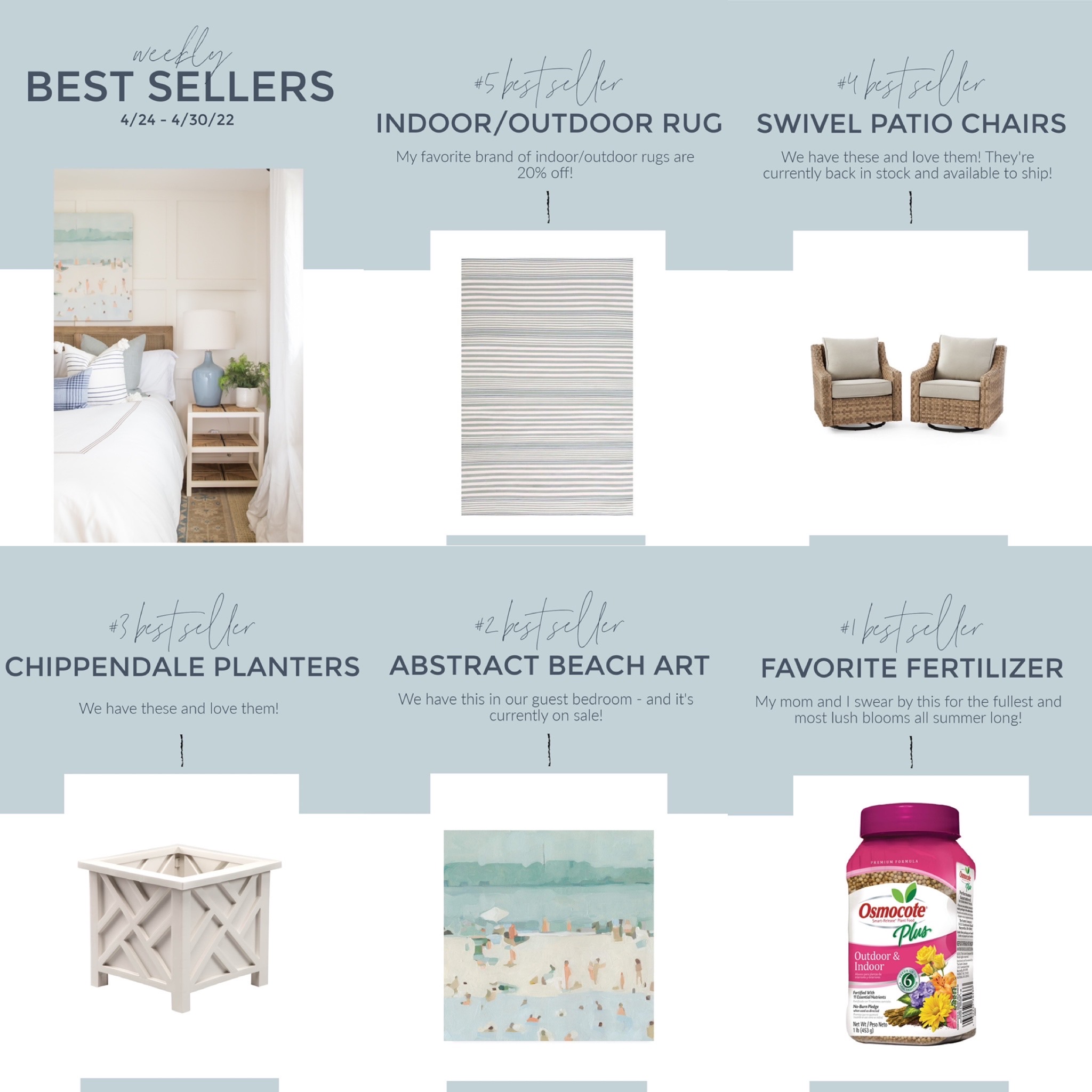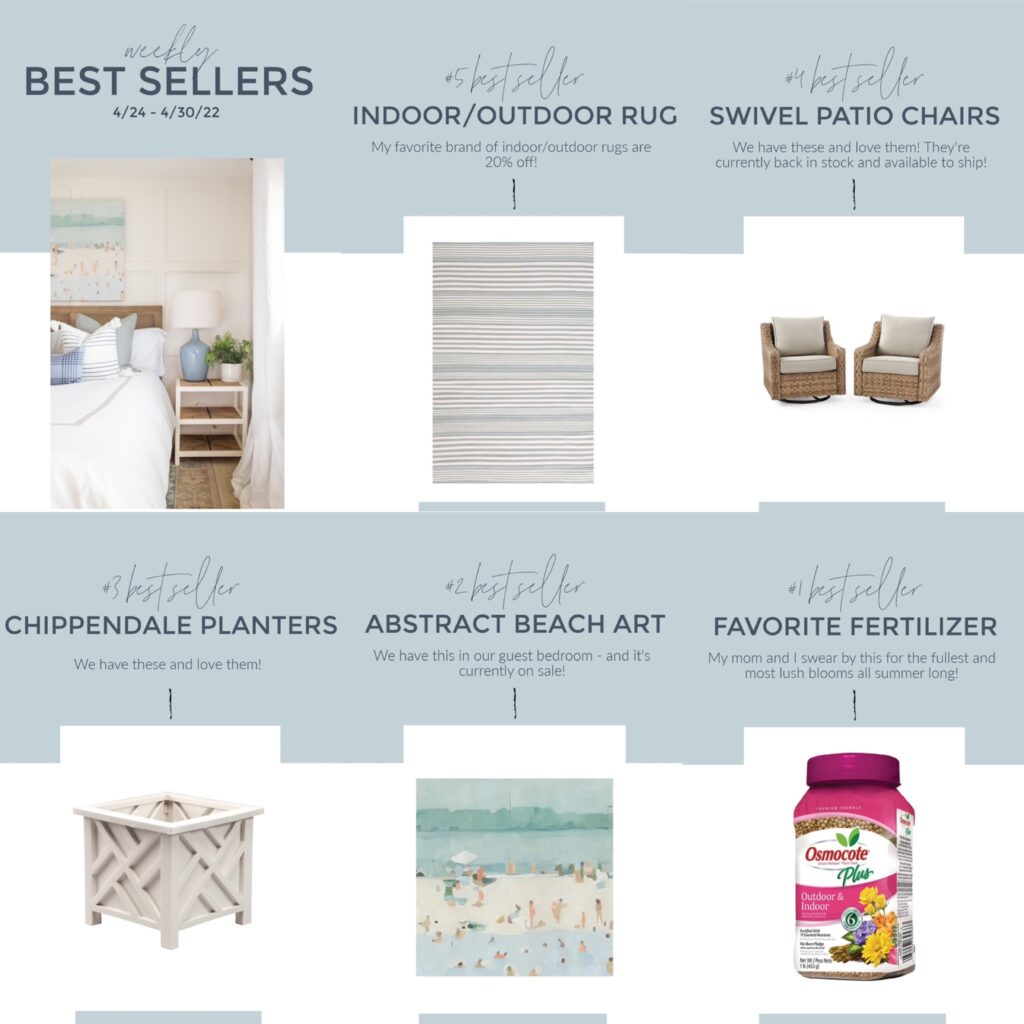 BEST SELLERS (each number is clickable): #5 | #4 | #3 | #2 | #1
In Case You Missed It
Following are the posts I shared over the past two weeks, in case you missed some days!
Following are the most read blog posts of last week (excluding any of the new posts already mentioned above). Many times this includes old posts that are popular on Google or Pinterest.
Around Town & For Fun
Kurtis turned 45 on Monday, and despite having to spend much of the day prepping for our house listing, we did go out for tacos and margaritas! Our friends at La Mesa sang to him, made him wear the sombrero and gave him a shot of tequila. Not a bad start to 45!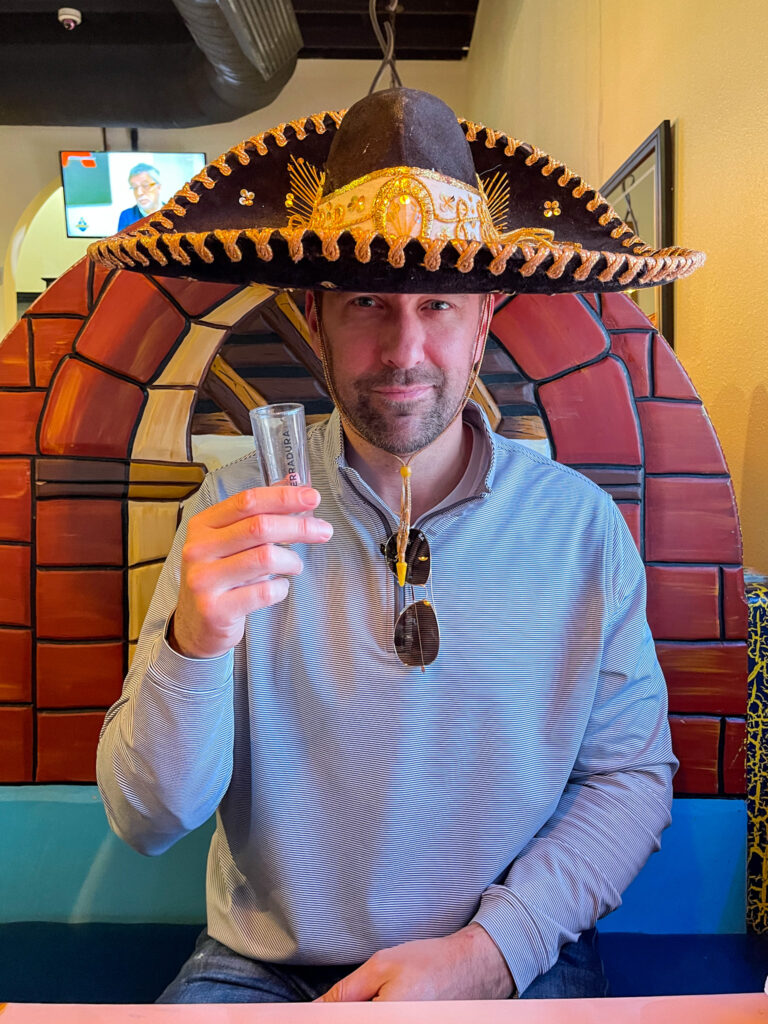 We ultimately decided to head to a hotel on Wednesday after the house was cleaned and photographed. With the cats, this made us feel much better about being prepared as we went into listing day! We had a full day of listings on Friday so we packed everything up and settled into the hotel. The cats enjoyed the big picture window overlooking the fairly busy intersection outside. This is literally the only picture I took while we were there :/ Kurtis and I spent most of the time working or me driving back to the house in between showings to make sure the floors didn't get dirty, etc. since it was damp outside.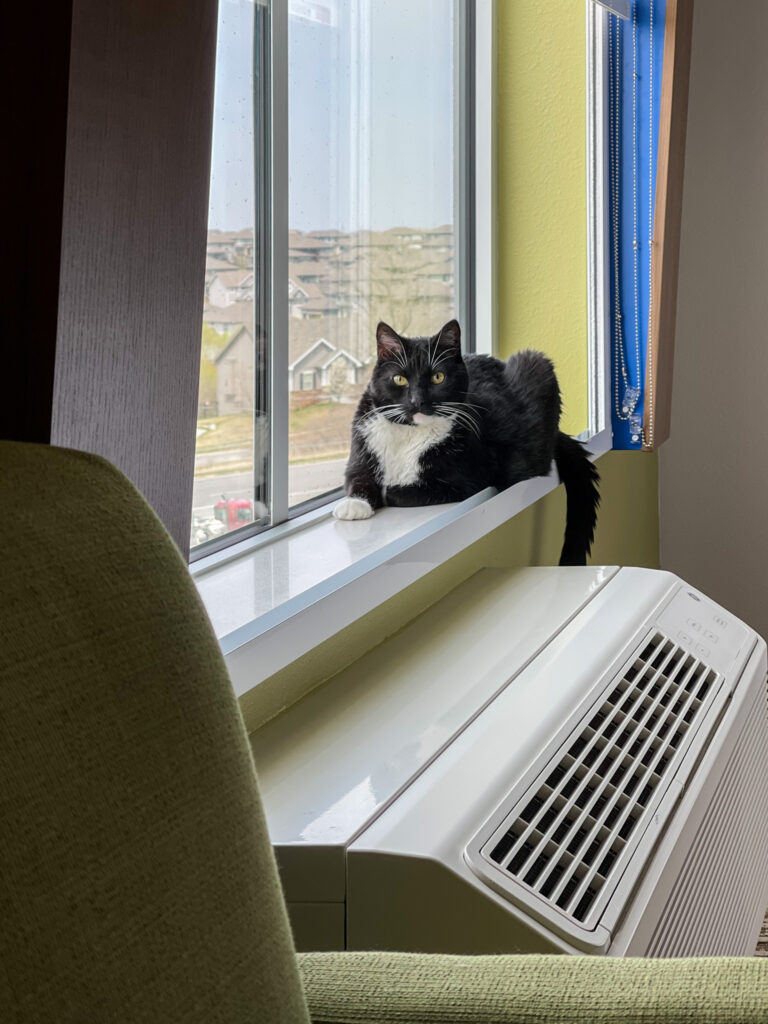 With an offer coming in so early, we were able to leave the hotel two days early. Thank heavens! Kurtis and I were sick of bar food from the nearby restaurant and I think it's safe to say all five of us were sick of being within 10 feet of each other at all times 😉 We're just grateful to be under contract and not having to deal with any more showings! We actually cancelled all other showings once we decided to accept the offer.
Sunday, the weather was beautiful again. It essentially rained and was overcast during all of our showings which certainly wasn't ideal. But with the gorgeous weather Sunday we spent some time outside (including the cats)! If you look closely, you can see I popped a few hanging planters into some of my planters to add some color for showings. We still have nights getting below suggested temps, so this was a good option for now. Hopefully I can get them to survive, as I'll probably break them up eventually and add them to my "real" plants for the summer!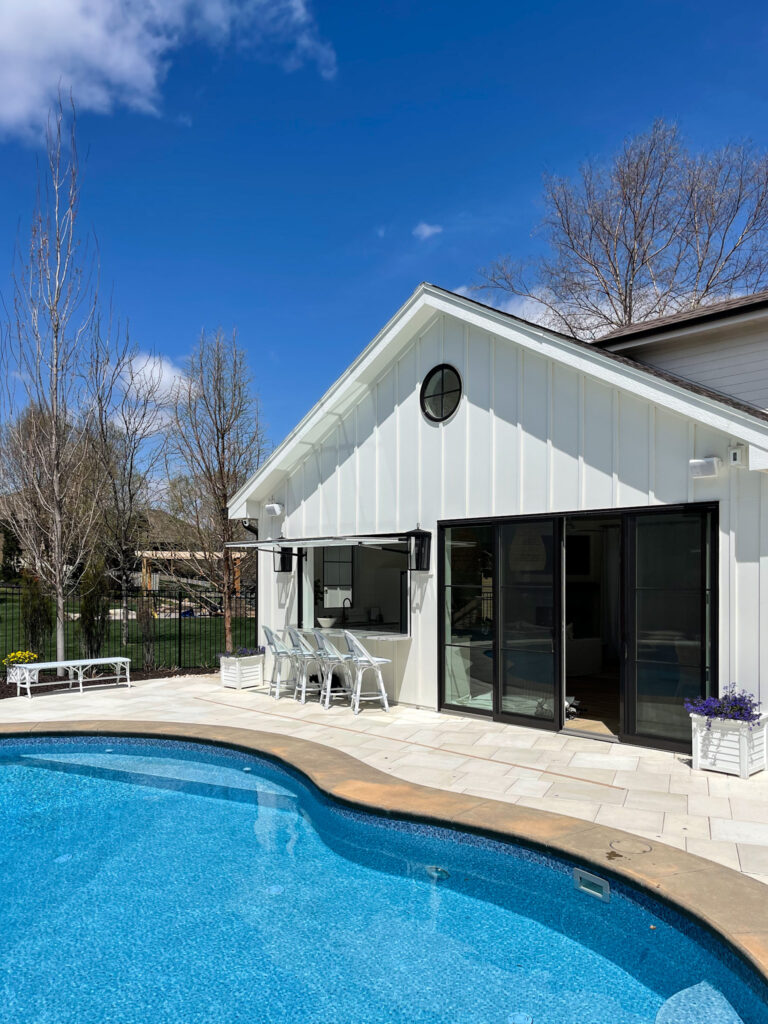 Although the trees seem super delayed on budding this year, they're finally getting there. And there are actually signs of spring popping up in our yard – it just took until May!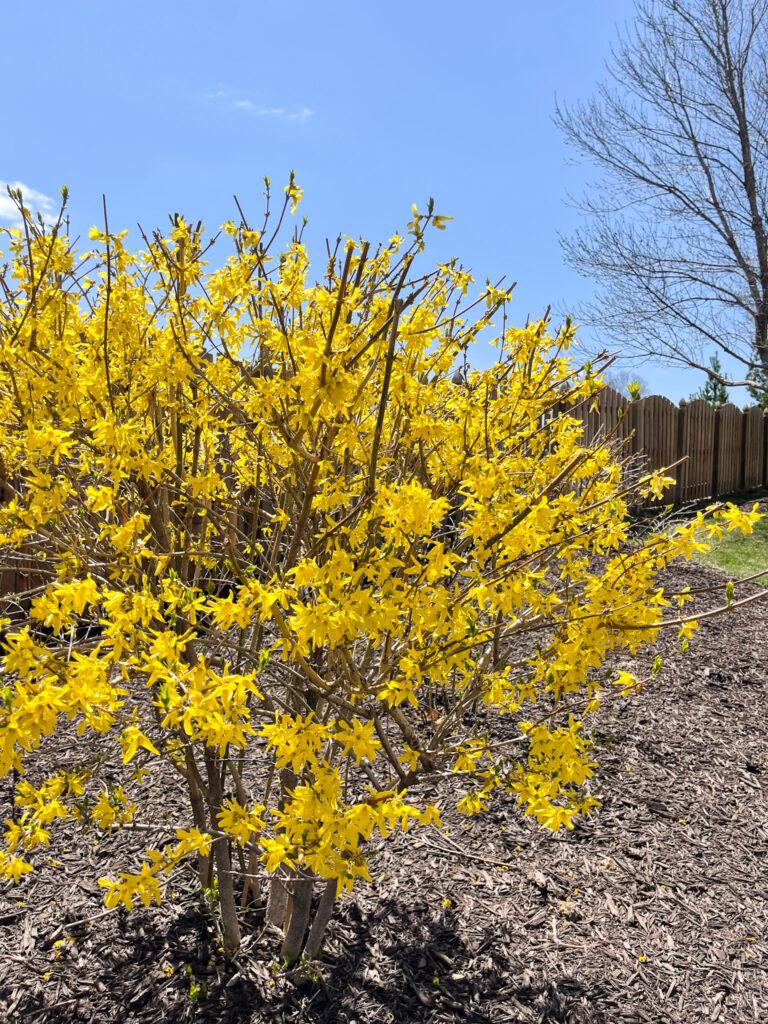 With the chaos of listing week behind us, I'm excited to get back into a more regular rhythm with blog posting again. I know it's been a bit sporadic these past two weeks. I'm planning to post our spring home tour this week and also need to share our closets in the coming week or so, plus lots of other content I've had to put on the back burner while we were in prep and purge mode! Excited for things to slow down a bit as we head into my favorite season of the year!
Recent Buys & Sales
Following are some sale from the weekend that have carried over and are still going strong!
I hope you all have a great week!
If you would like to follow along on more of my home decor, DIY, lifestyle, travel and other posts, I'd love to have you follow me on any of the below channels: