Good morning! I hope you all had a wonderful and safe holiday weekend! Here's a bit of what we were up to this past week. There's a lot to share!
This post contains affiliate links for your shopping convenience. Click here to read my full disclosure policy.
Home Projects & Updates
There was a lot of progress on the pool house front! Not only that, some of our windows in our house were replaced throughout the week so there was a lot of action! The window below is one of the ones that badly needed to be replaced. In the summer months we could barely see through it and as you can see the exterior had badly faded over time since this is in the sun all day.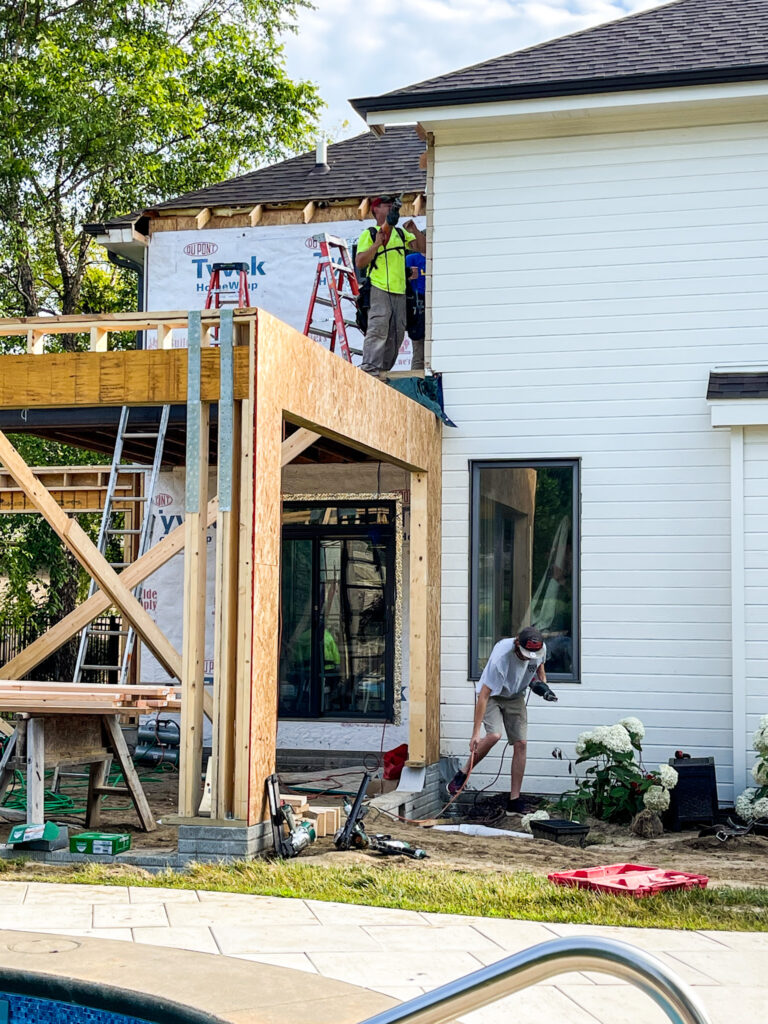 It was pretty weird to walk out back and see our living room windows completely cut out and missing!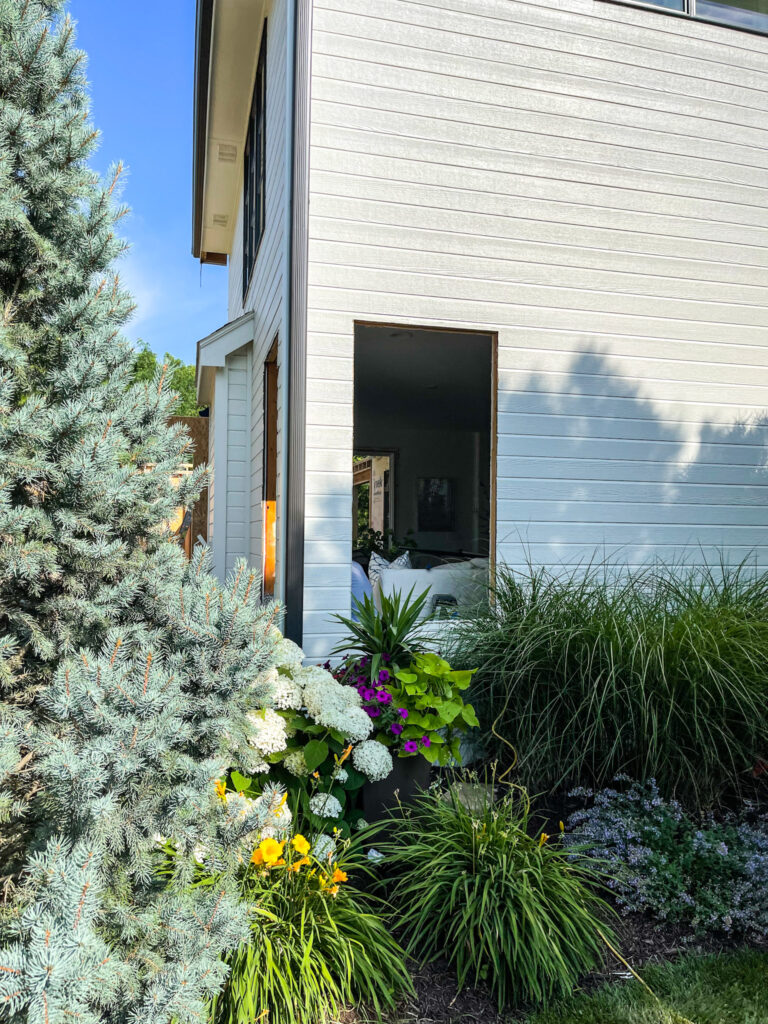 I was a little nervous watching them carry our bedroom window up the staircase. But, it made it through with no issues!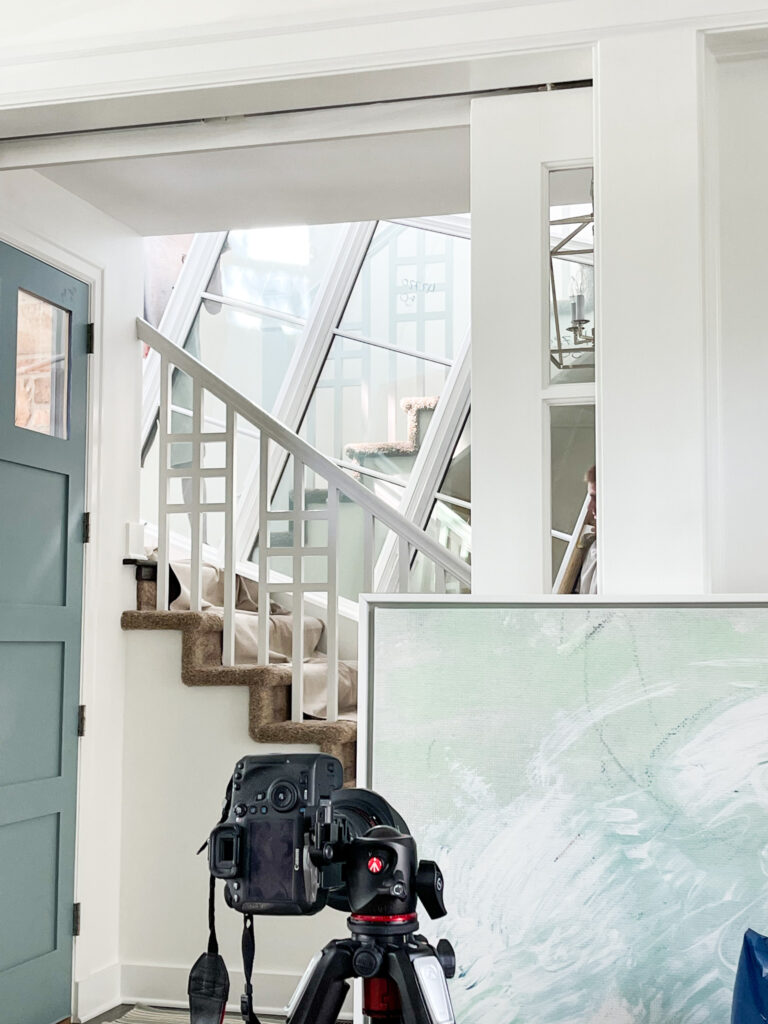 This drone shot of the backyard was from mid-week once the closet had been framed and the roof started going up. They actually finished the roof before the week's end! And although this is pretty high up, you can catch a peek at our new windows here, too!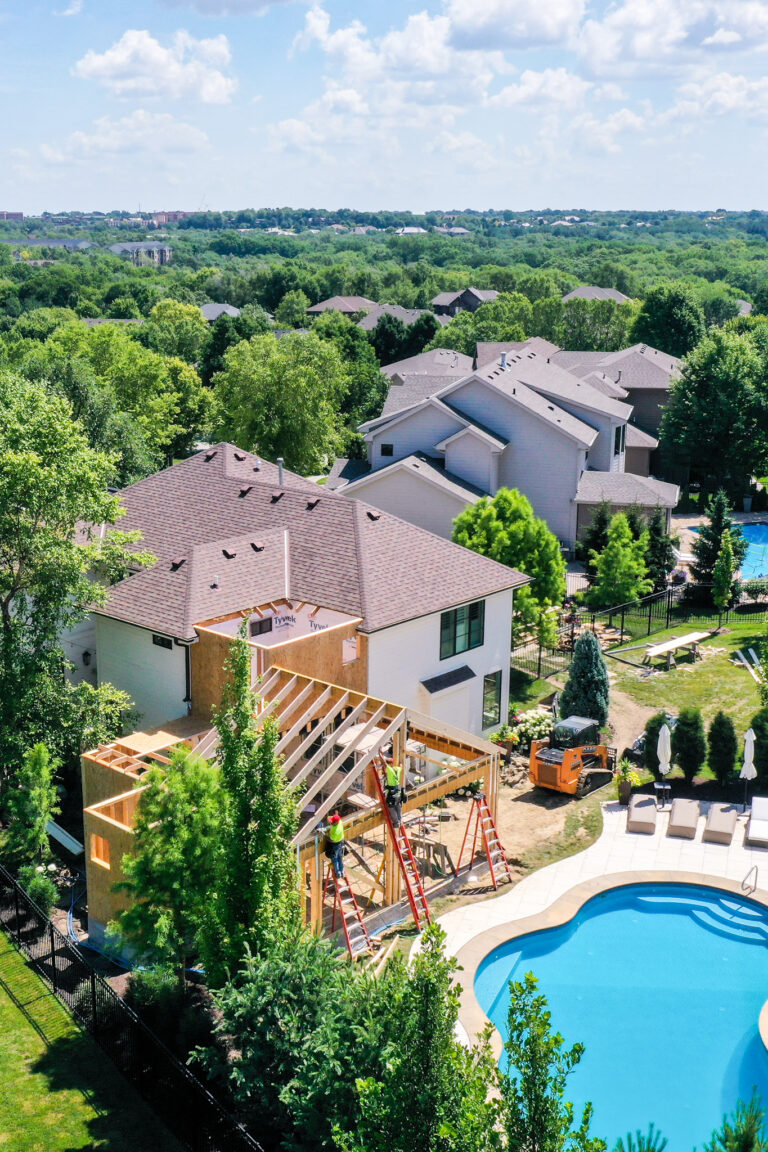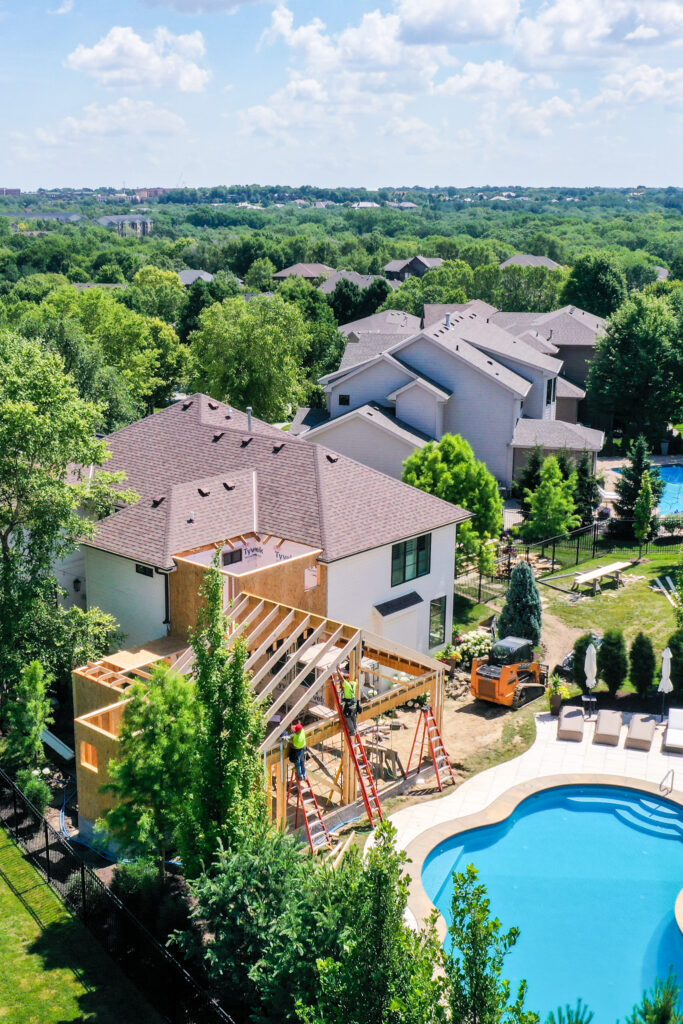 I haven't shown the interior of the pool house yet, so here it is once the roof went on. This is using my wide angle setting on my eye phone, so it definitely makes it feel larger than it actually is. But it's fun to see each of the site lines! The big window on the front right will actually be framed about three feet up to build in the cabinets and then the outside bar. But other than that, these are the openings for the windows and sliders!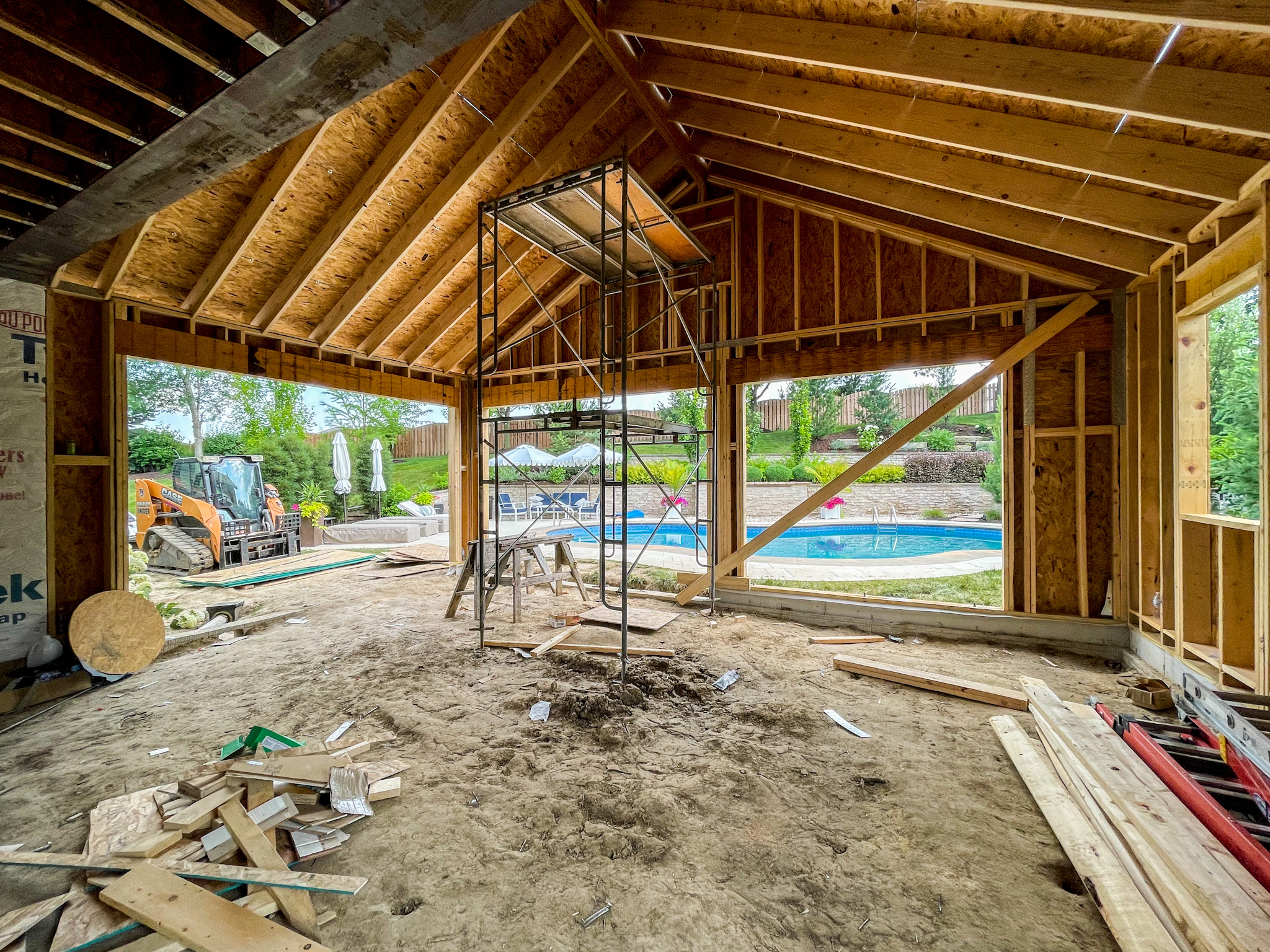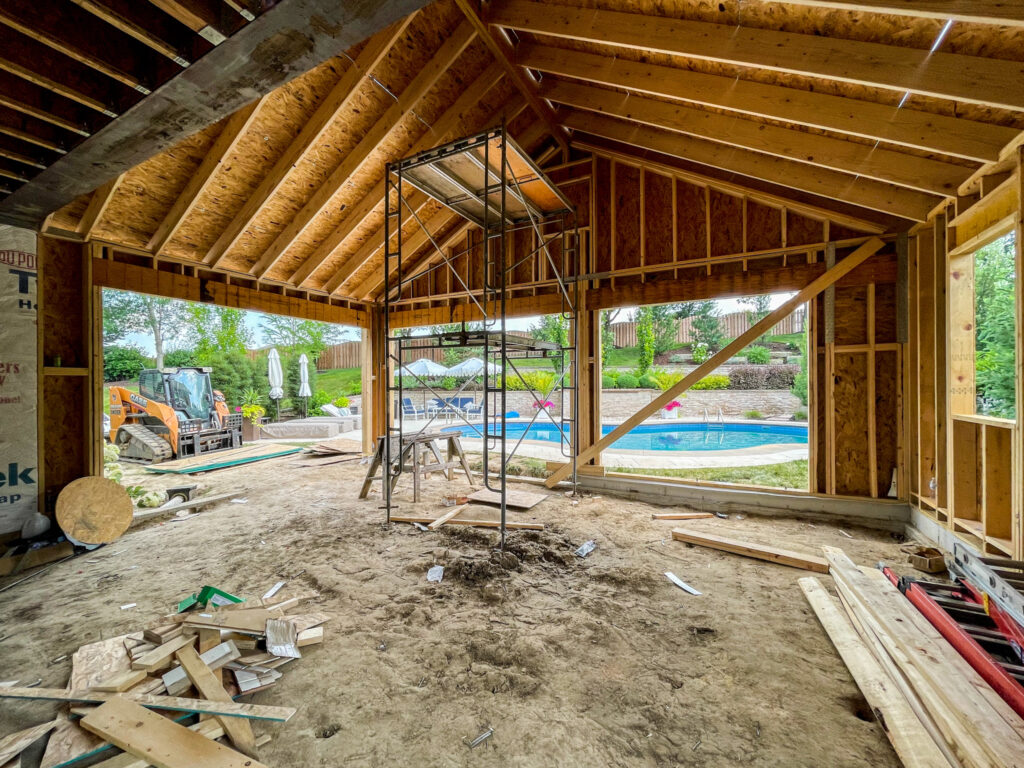 The guys won't be back until tomorrow due to chance of thunderstorms overnight. Their next step is to cut into our upstairs roofline to tie the roofs together, so they need to ensure it's dry until that job is finished!
Once the roof went up, it was pretty clear we needed to do some tree trimming. We spent a few hours working on that over the weekend, and now we just need a dumpster to deal with all of it 😉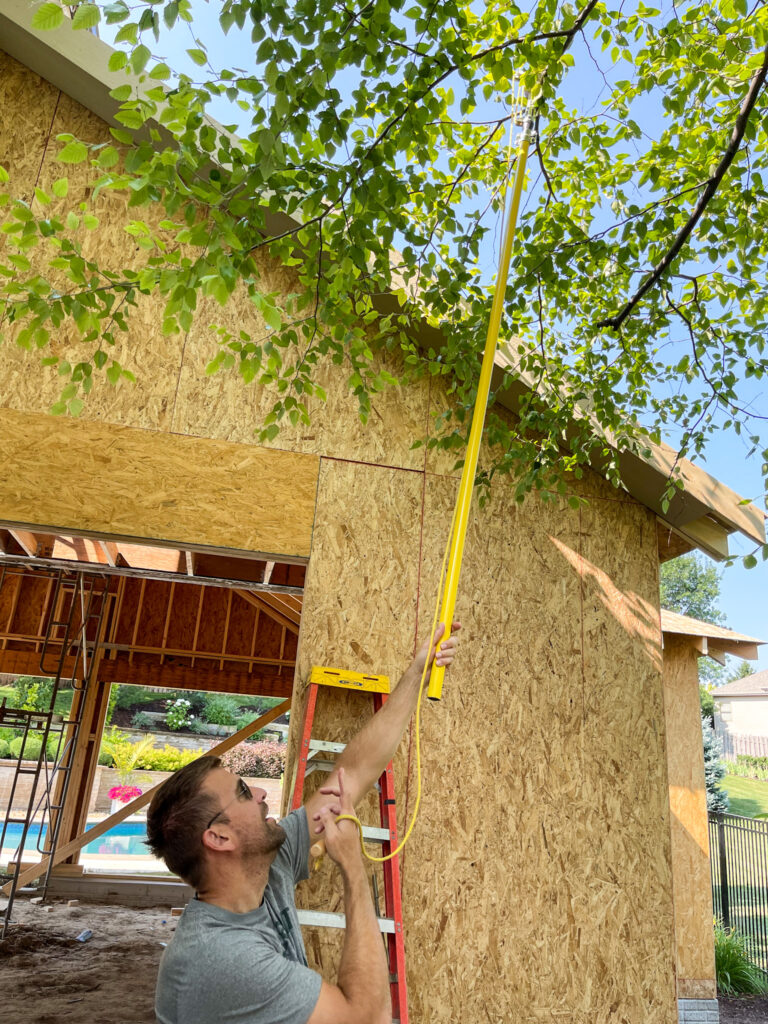 We've been saying for years that we need to install a flag pole on our house, and I finally got this kit to do it! It was a little pricier than others, but with the wind we get here, I wanted the spinning option so it doesn't constantly get wrapped up. Love love love!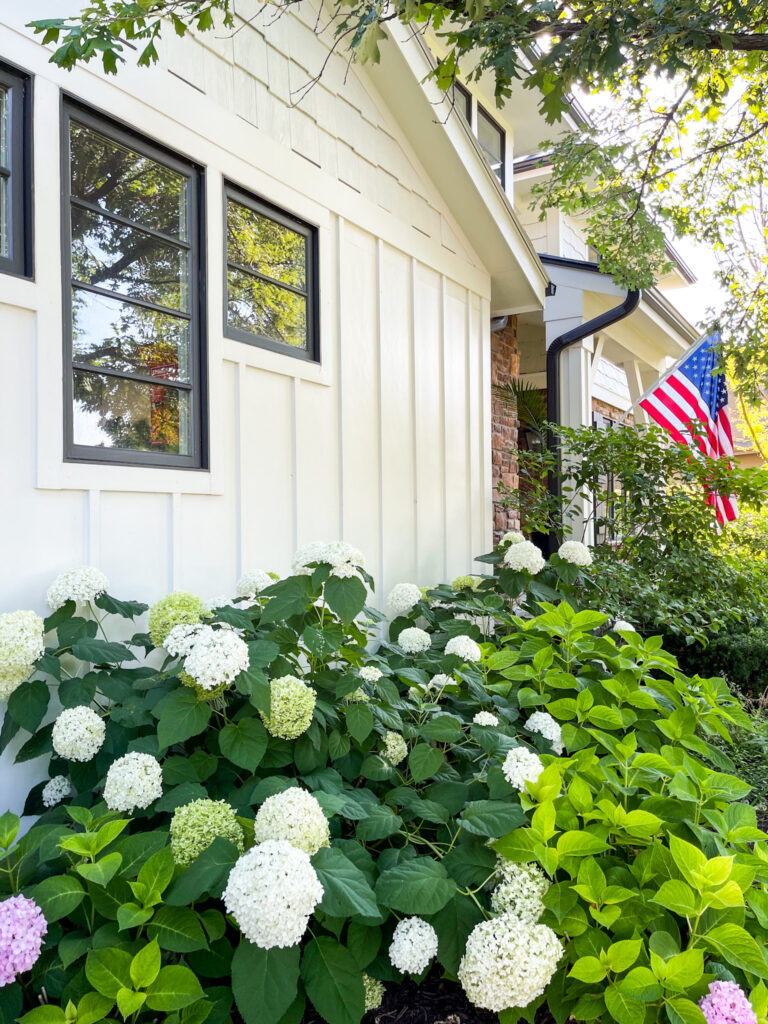 Top Sellers Of The Week
Following are the top sellers of the past week across all of my channels. Links to each item are below the graphic.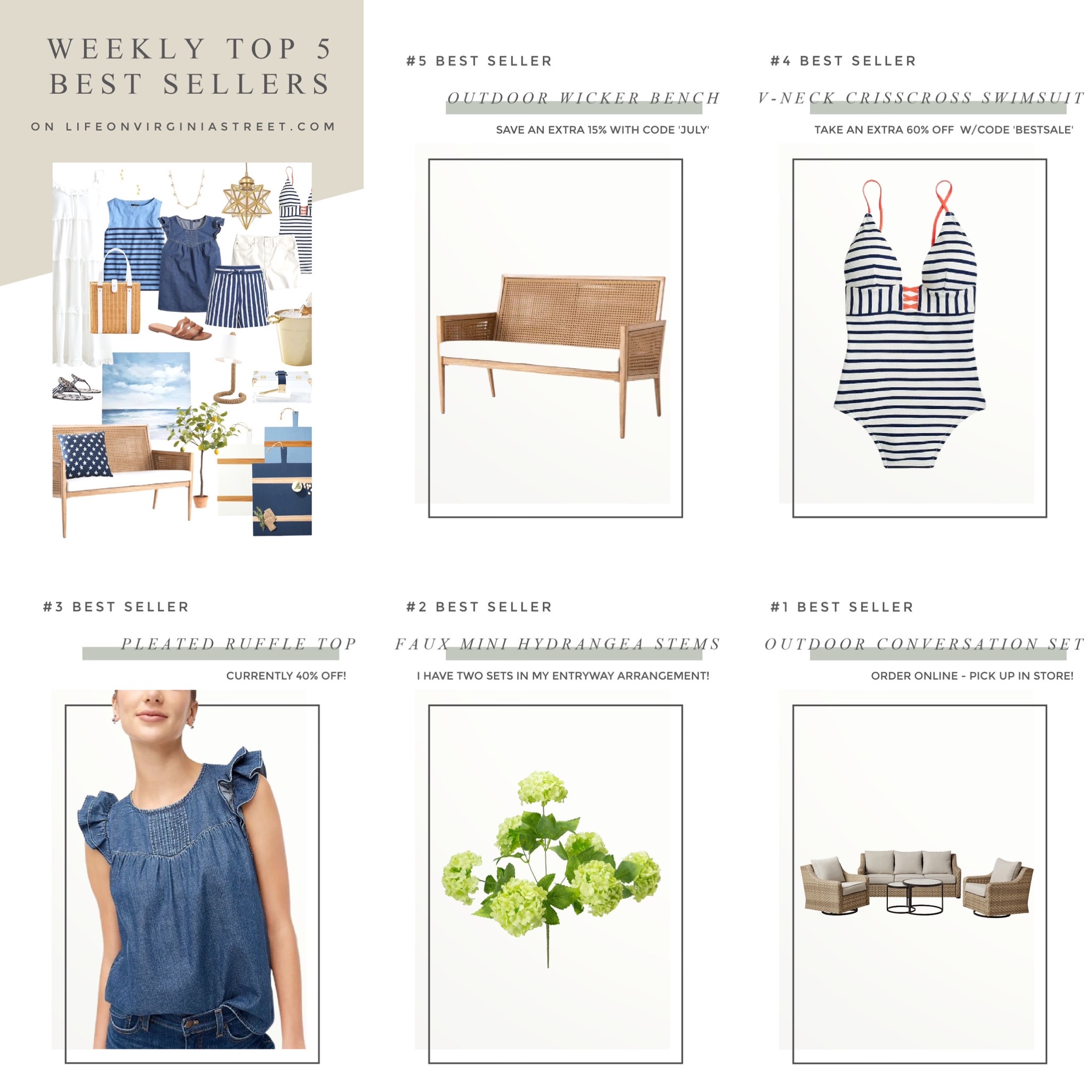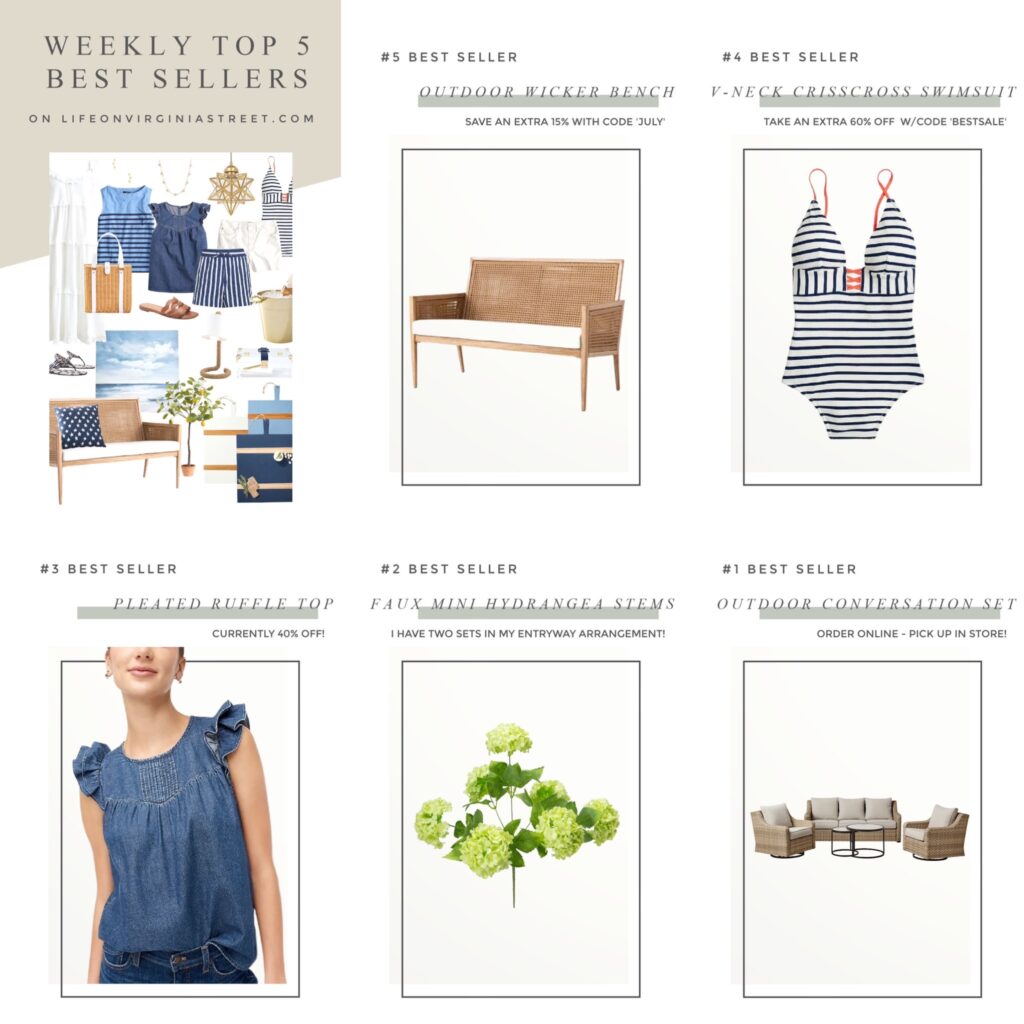 In Case You Missed It
I've had a few requests for this new section in my Weekend Recap. I know I post pretty frequently and it's sometimes easy for a post to get lost in the mix. So, going forward, I'll now be adding quick links to each of my blog posts from the prior week. Here's what I posted last week. Click any of the titles below to be taken to the full post:
I'm also going to include the most popular posts by traffic for the week. Many times this includes old posts that are popular on Google or Pinterest! It's fun to see what is trending each week! People were feeling the blues and greens this week!
Around Town & For Fun
The cats have not been happy they can't use our back patio any longer, so we've been spending more time in the courtyard. Here you can see two of our new windows closer up. They still have the film on them here, but I'm so happy I decided to have the grids added to match the windows on the front of our house. This picture is also a very accurate representation of Hawkeye and Bailey. One always so curious and getting in trouble, the other one so chill an wondering why we're yelling so much 😉 Side note: as of the time of publishing there is a patio set available in Omaha to buy online and pick up in store if anyone is interested!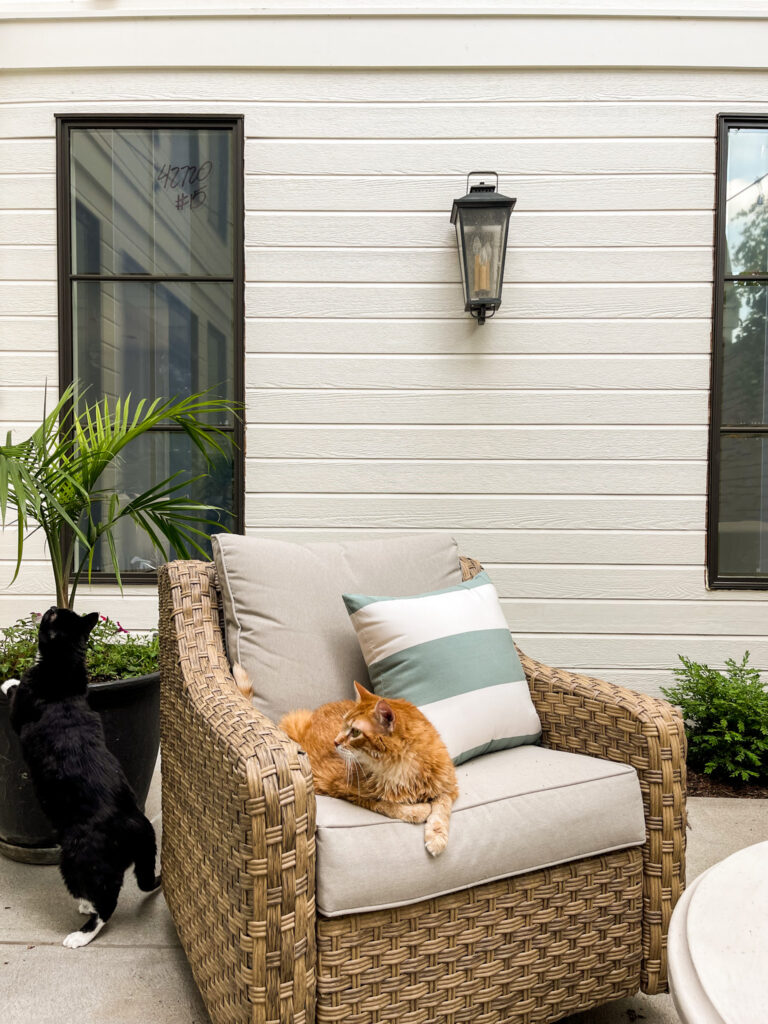 COURTYARD SOURCES: Outdoor Swivel Chairs | Striped Outdoor Pillow | Outdoor Wall Lantern
We were determined to make the most of our holiday weekend! We had some tasks to tackle at our rental house and around our house, but then we were in staycay mode. That included a First Watch Door Dash delivery and mimosas out by the pool!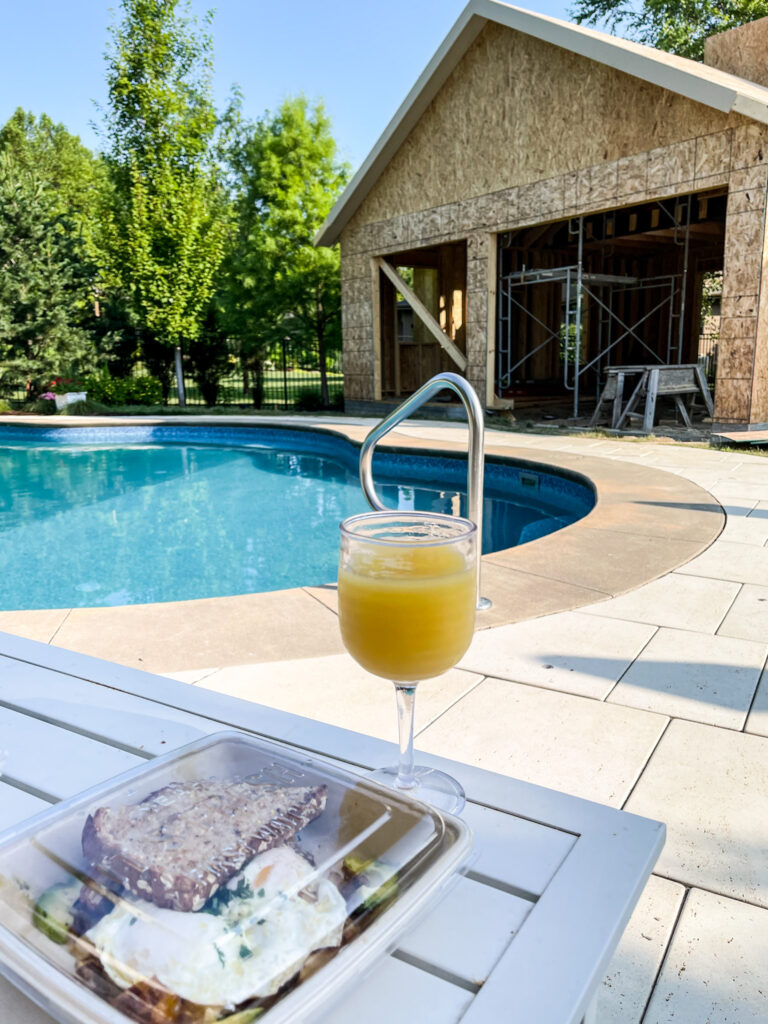 We had dinner with our friends on Saturday night, and made s'mores and chased lightning bugs with the girls!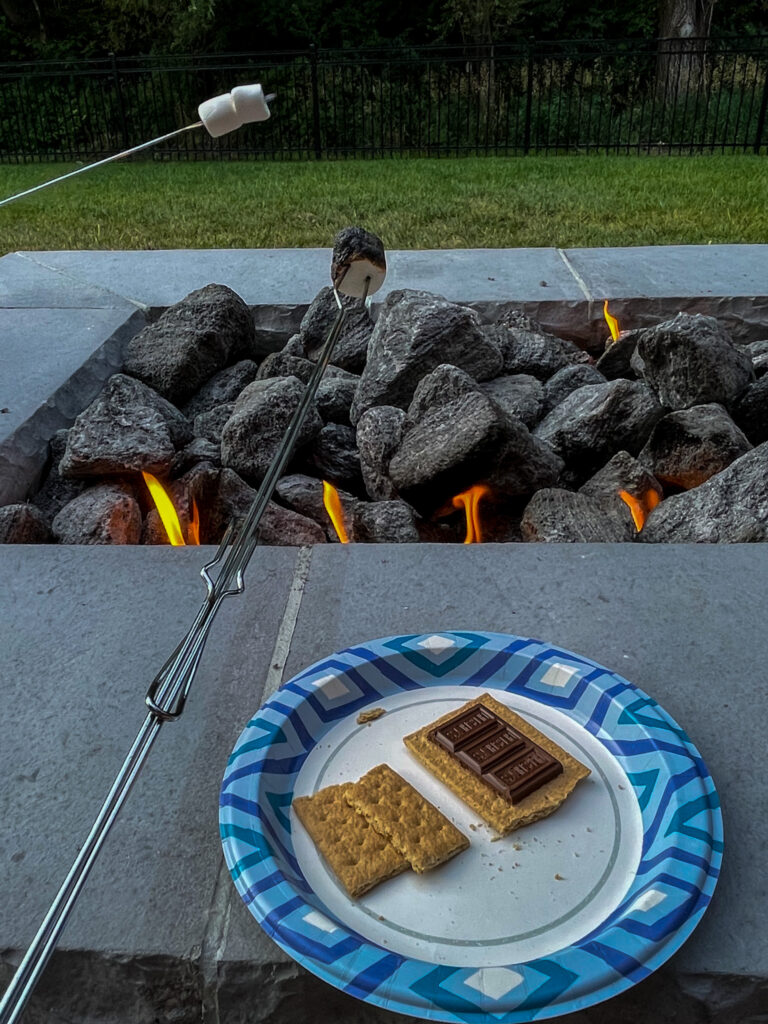 On the 4th, we headed to our friends' house for a big pool party. It was technically a big family party, but we've been inducted as honorary members 😉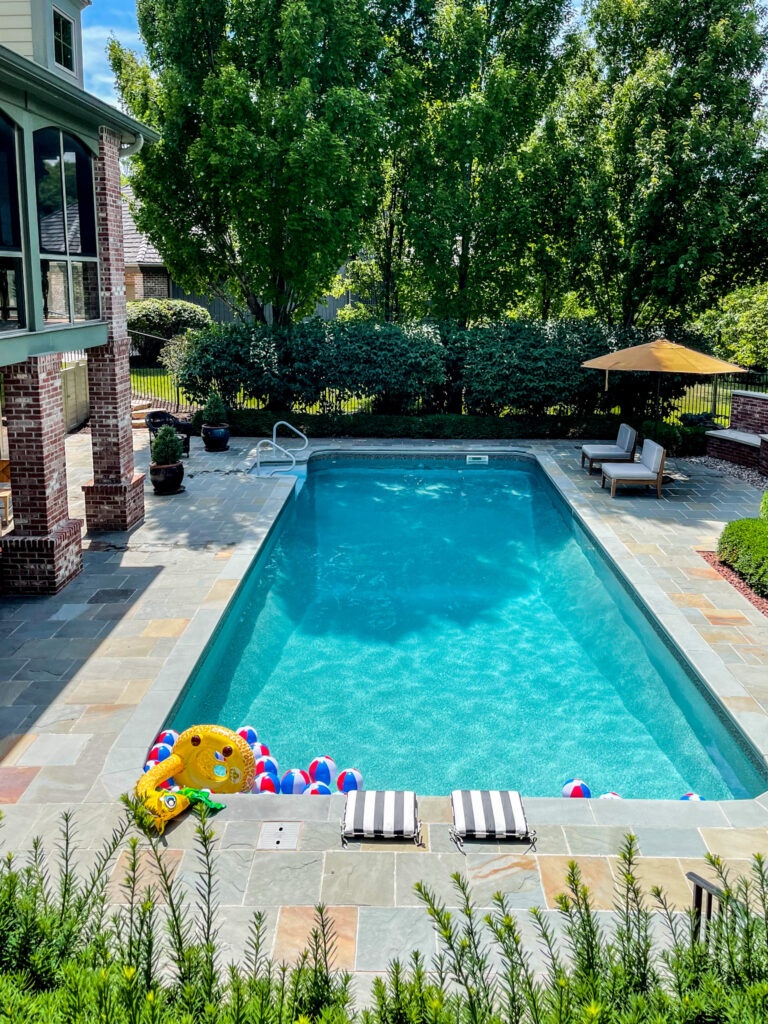 Our goddaughter Elle was her usual smiley self and had a lot of fun in the pool!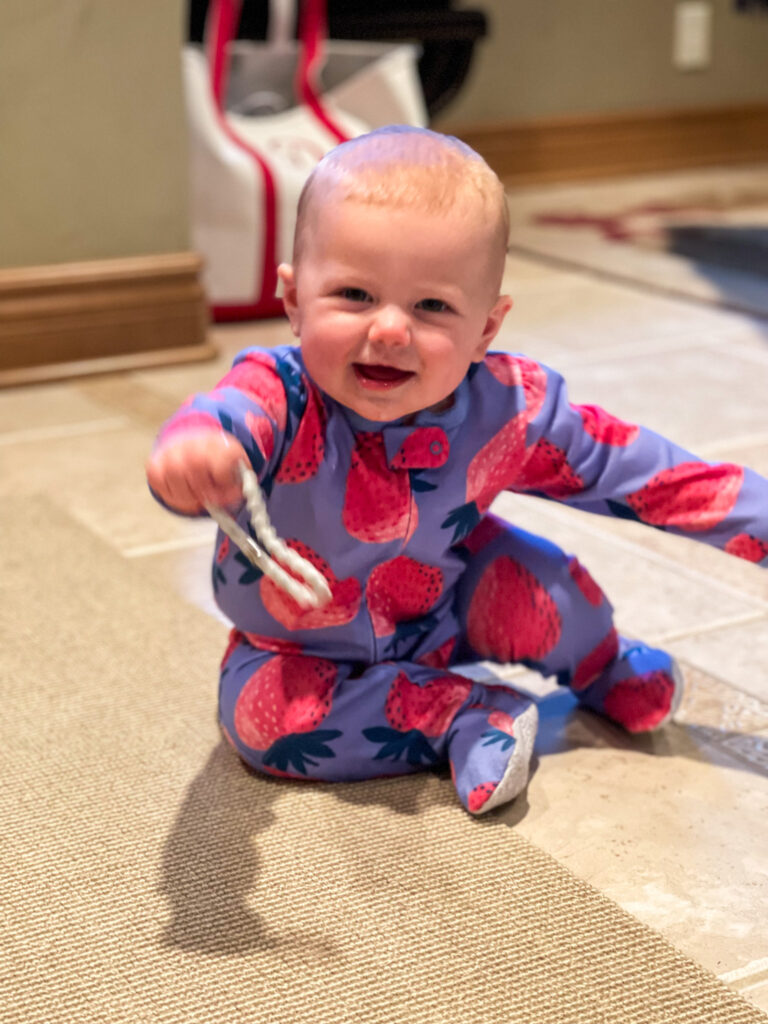 And our other goddaughter Zoe had the time of her life! Lots of swimming with her cousins followed by fireworks. Not gonna lie – I think all the adults were feeling nostalgic watching the kids' excitement over the fireworks. It was such a great night!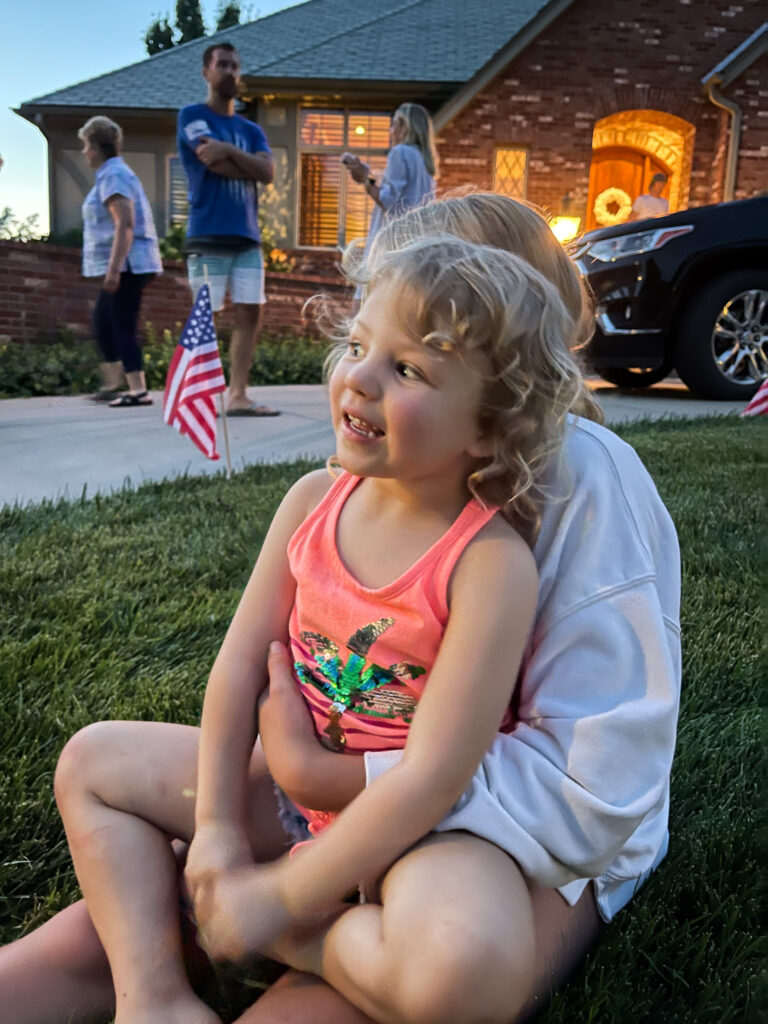 We woke up yesterday morning to this squirrel and rabbit tag-teaming it to eat my bird seed. A+ for teamwork. It's hard to get mad when they're so fun to watch!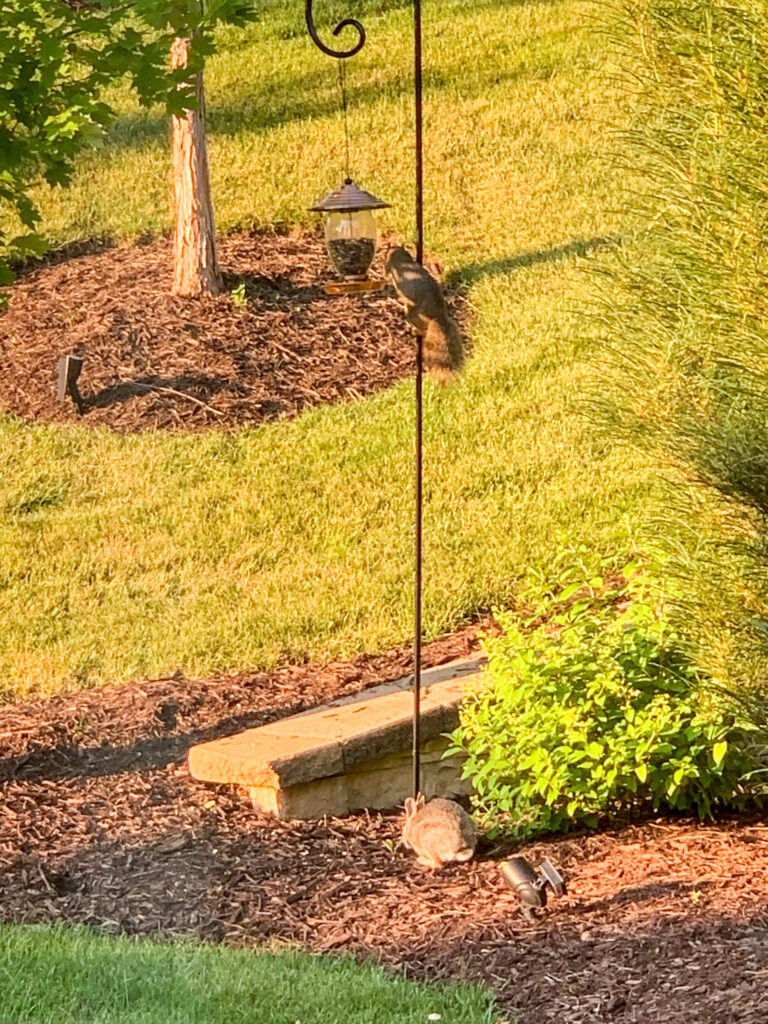 My planters are at the point where they're all doing really well, but have gotten so big they need to be watered so much. And I'm at the point in the season where I'm starting to get sick of a watering 😉 Never a super great combination!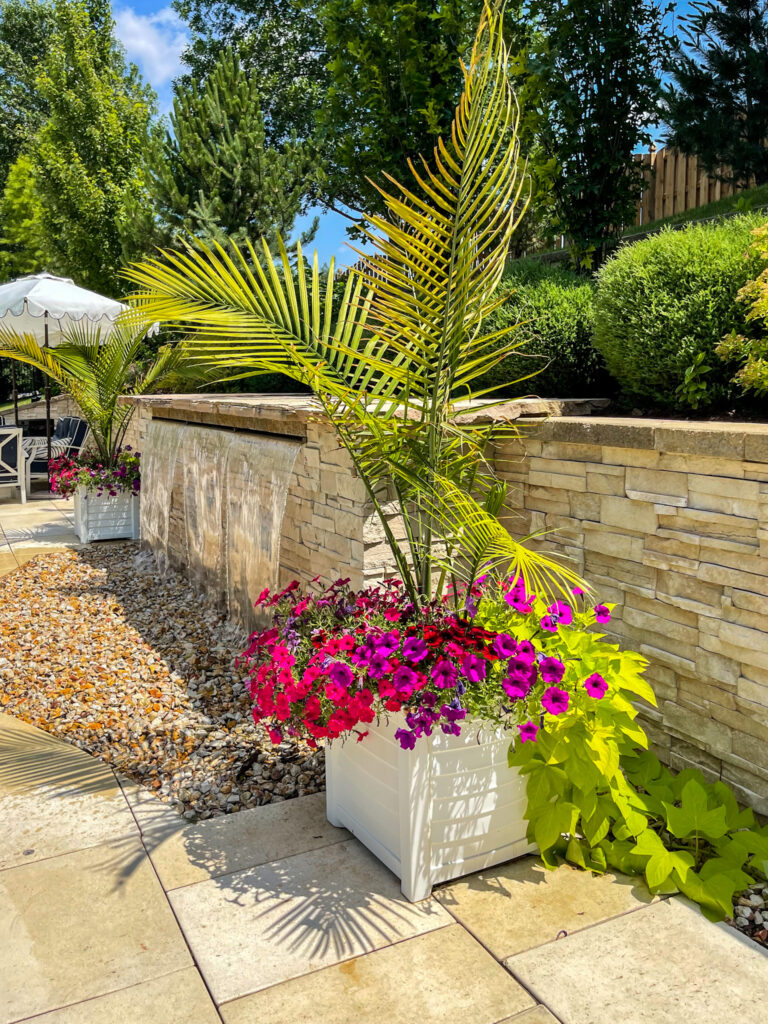 Our pool has been pretty murky this past week due to all the cotton in the air and all the sawdust blowing in. But, it didn't stop us from getting in! Three weeks had been too long of a break!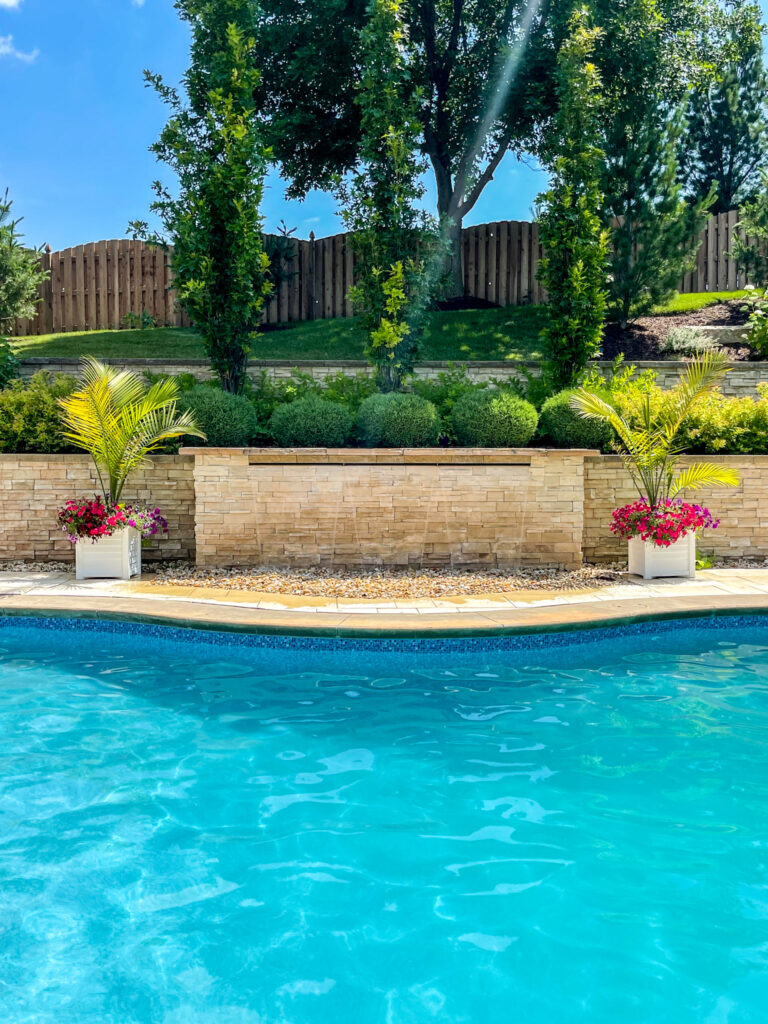 In other news, Studio McGee is launching their fall line at Target on Sunday! Here's a sneak peek of what's to come. I have the sources listed under the image. A few items are available to shop now, but most won't be available until Sunday. I have a full post all ready to go with my top picks. There are so many cute things! I'll plan to post later this week so you have time to favorite the items you have your eye on and it will make checkout easier come 12 midnight PST on Sunday!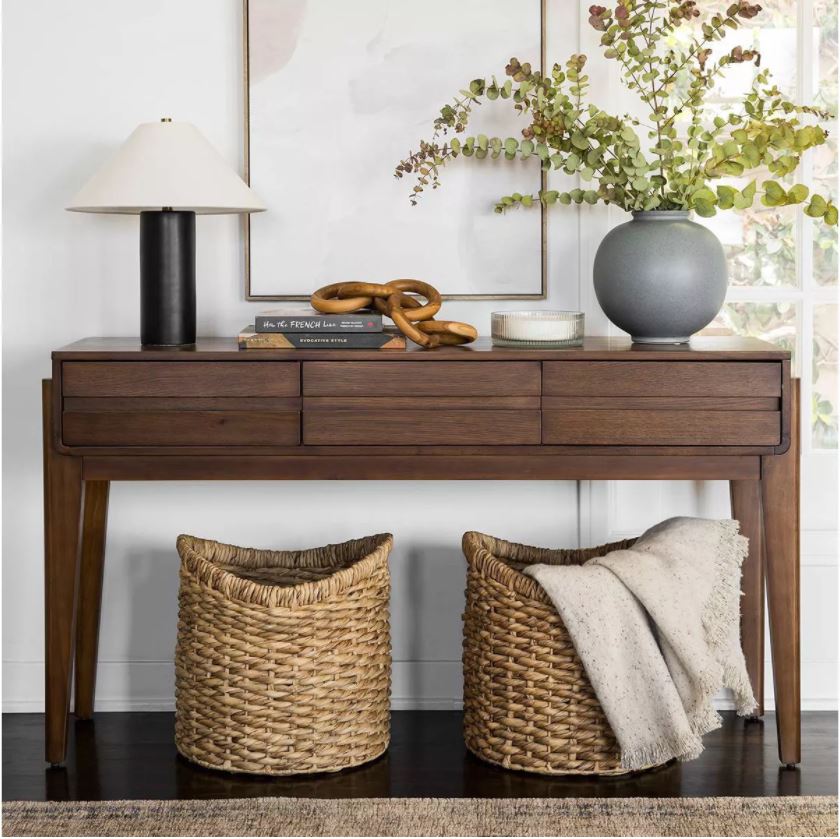 SOURCES: Wood Console Table | Column Table Lamp | Abstract Art | Wood Chain Figurine | Glass Mandarin Orange Blossom Candle | Round Vase | Baskets | Throw Blanket | Diamond Persian Rug
And, it's hard to believe the time has already come, but the Nordstrom Anniversary Sale starts next week for cardholders and opens to the public on 7/28. In order to avoid to much chaos, they actually launched their sale preview today! So, you can now peruse all the items early, save them as favorites, and then checkout will be much easier once you can shop! They've added 100+ new brands this year, so it should be exciting. I'm planning to go through it all over the coming week, and will plan to have a post next week with my top picks. But at first glance, I'm already seeing several favorites included!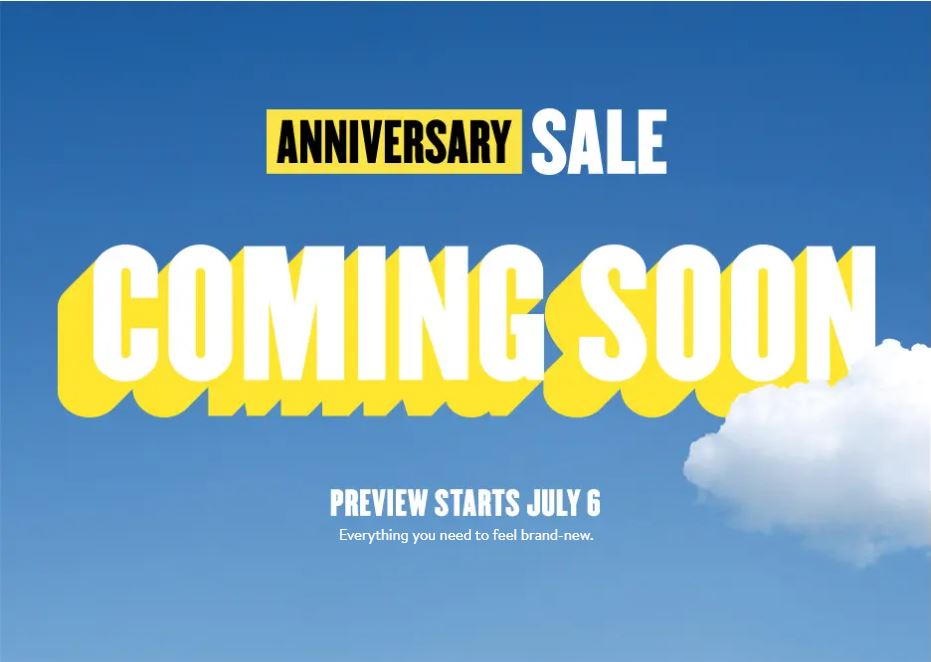 Here are a few things I own and love that are included in the sale:
Like I said, once I have a chance to go through all of the 6,000+ items, I'll share all my top picks next week!
Recent Buys & Sales
Following are the sales from the weekend that are still going strong. You can see all of my top picks here.
I hope you all have a great week!
If you would like to follow along on more of my home decor, DIY, lifestyle, travel and other posts, I'd love to have you follow me on any of the following:
Pinterest | Instagram | Facebook | Twitter
disclosure: some affiliate links use