Good morning! I hope you all had a nice weekend! I'm really looking forward to celebrating Thanksgiving later this week. Although we had to cancel plans to go to Iowa for a few days to spend with Kurtis' side of the family, we're going to make the most of it with our own dinner at home. There's still so much to be thankful for, despite the chaos of 2020. And I hope you all know how grateful I am for each of YOU that read my blog each day. I hope you all have something to look forward to and enjoy this week, even if it is modified from your initial plans.
This post contains affiliate links for your shopping convenience. Click here to read my full disclosure policy.
Home Projects & Updates
Most of last week was spent prepping for my 2020 Christmas Home Tour. It actually feels great to have most of our Christmas decor wrapped up early so now we can really just enjoy it the next five weeks or so!
We officially now have all of our Christmas lights hooked to Lutron lamp dimmers. We've been using them for 3-4 years now and they're a total gamechanger. They just plug into a regular outlet, and then you plug your tree into the lamp dimmer (it has two ports). We have our trees set on timers but you can also control them with the Pico Smart Remote, with Alexa (or Google Home) or from your phone. The best part is, you can also dim your lights from 1-99% without any special tree or bulbs required. I usually recommend this kit to start with (it includes the hub you need to control things from your phone), then down the road you can just add lamp dimmers and switches individually
Kurtis and I had time to further discuss our plans for our bathroom renovations. I think we're going to officially move forward with the Jack and Jill bathroom plans. And as much as we'd love to tackle the small bathroom in full, we're going to have scale it back from my original plans. The biggest expense on the bid there was the shower, so I think we'll be leaving the shower insert as is, and just swapping out the floors and a vanity. And hopefully still adding a window! I'll keep you posted once we can chat with the contractor further. I'm guessing the pandemic is going to impact the original timeline, but we'll just play it by ear since neither project is a rush at this point. Stay tuned!
Top Sellers Of The Week
Following are the top sellers of the week across all of my channels. Links to each item are below the graphic. There were a few close ties this week, so in lieu of top 5, I thought I'd share the top 10 sellers! Lots of great gift ideas!
Around Town & For Fun
We tried several new recipes last week to change up the routine a bit. Our favorite by far was also the easiest. Kurtis made these baked apples as a treat one night and we have already made them another time since. I know the picture isn't super appealing but they are so good! Especially if you have a little whipped cream on hand. All you have to do is cut your apples, sprinkle with a little cinnamon, nutmeg and sugar (optional), and then bake for 25-30 minutes at 400 degrees. Bonus: they make your house smell heavenly too!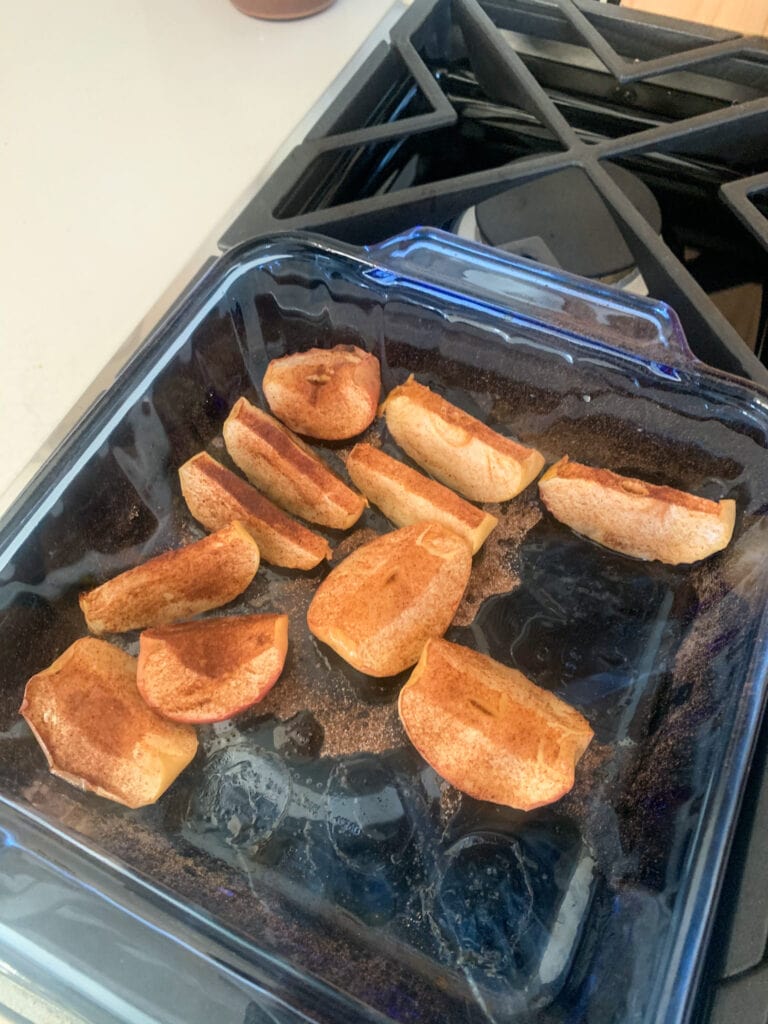 Bailey is completely obsessed with water. So much so we've even had her tested for diabetes and other issues, because most cats don't drink this much. Her new thing is to just lay on the floor with her face propped at the base of her fountain so she doesn't even have to put effort into drinking. It's pretty funny to watch.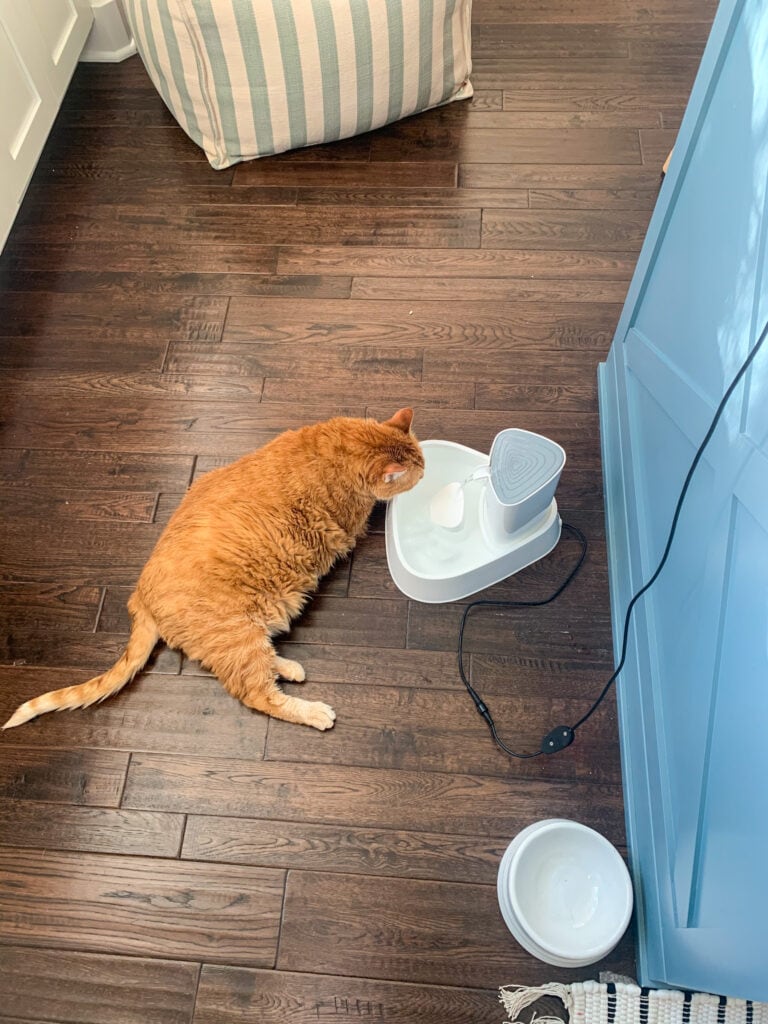 If she's not at her fountain, she's at the counter top above her fountain begging for treats. I don't think anyone would accuse us of starving this one 😉 She's a character – but she sure is sweet!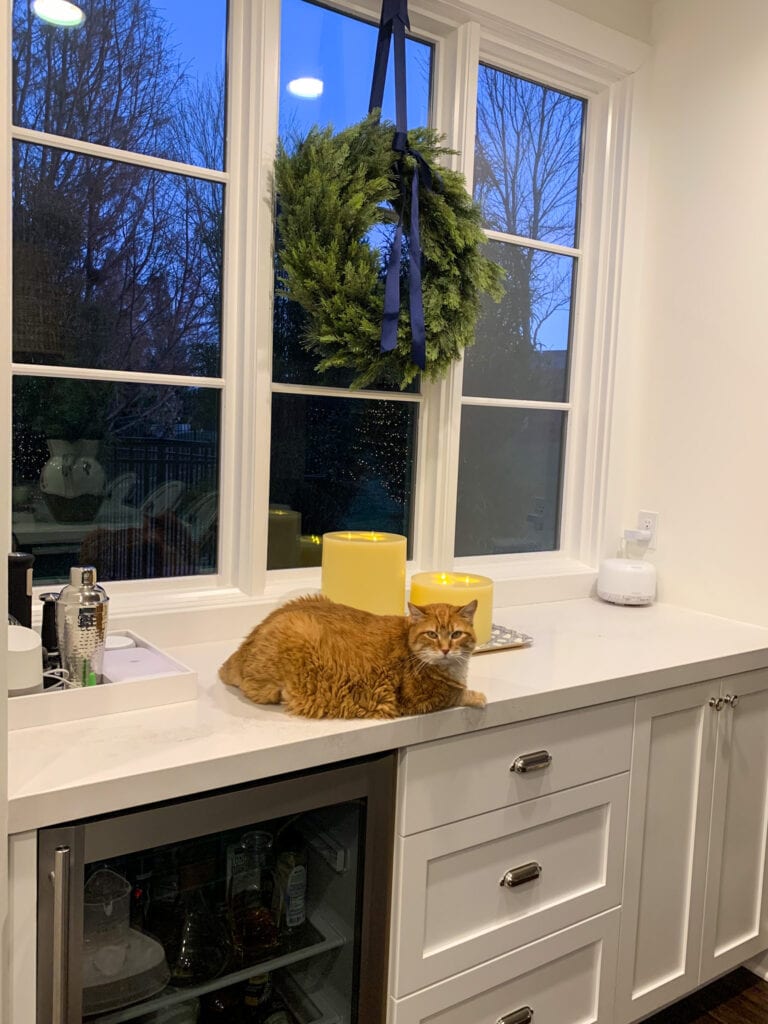 Our office is basically an absolute disaster right now. The cats are so happy with the new chairs, that we haven't officially taken them over yet. And since we're short a chair, Hawkeye's blanket still has to be included. But the good news of the week – I finally got a space heater! This room is brutally cold in the winter, thanks to the north and south facing windows and it's the furthest from the furnace. I really don't know why I waited so long. I think that's actually another reason the cats love those chairs so much – it's front-row seating to the heat! I'm really hoping we can finally take some time in mid to late December to get this room finalized!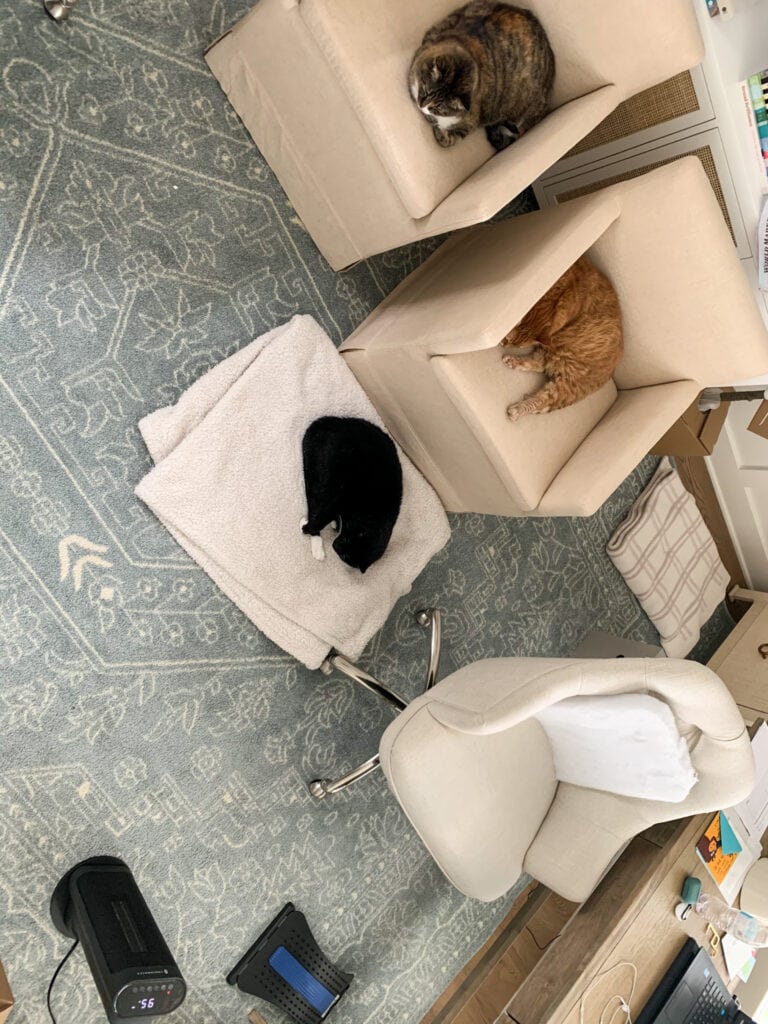 Blog-wise, it's going to be a super busy week this week! Tomorrow I have a few more gift guides coming to you, followed by the usual Wednesday Watch List on Wednesday. I'll be playing my Black Friday post by ear, but that will either go live late Thursday night or bright and early Friday morning. It will kind of depend upon when all the stores announce their sales! On Saturday my goal is to feature some of my favorite small businesses for Small Business Saturday. I will then also have an updated sale post next Monday for Cyber Monday. I'm not sure how different CM will look this year, given that Black Friday will likely be mostly online as well. But, we shall see! I'm also hoping to pop in at some point with a non-sale-related post or two along the way to break it all up a bit 😉 Lots to look forward to!
Before we jump into the sales from the weekend that are still going on, I wanted to share two new graphics I made. I think with expected shipping issues, so many stores have already started their Black Friday deals to spread the chaos out a bit.
I loved the colors in my weekend sale post so much, I pulled out a few of the fashion items and added a few more in for the graphic below. Last I checked, these items are all still on sale today too!
And Madewell is offering 30-50% off basically everything to their
If there's anything specific you're looking for over Cyber Week, let me know and I'll do my best to find the best price and include it in my upcoming sale posts later this week!
Recent Buys & Sales
Following are some of the sales that have carried over from the weekend or new ones that have started today! You can see some of my top picks from the weekend here.
I hope you all have a great week!
If you would like to follow along on more of my home decor, DIY, lifestyle, travel and other posts, I'd love to have you follow me on any of the following:
Pinterest | Instagram | Facebook | Twitter
disclosure: some affiliate links used