Good morning! I hope you all had a great weekend! Here's a bit of what we've been up to over the past week.
This post contains affiliate links for your shopping convenience. You can read my full disclosure policy here.
Home Projects & Updates
I spent parts of Monday shopping and prepping our porch for fall! You can see how it all turned out here if you missed last week's post.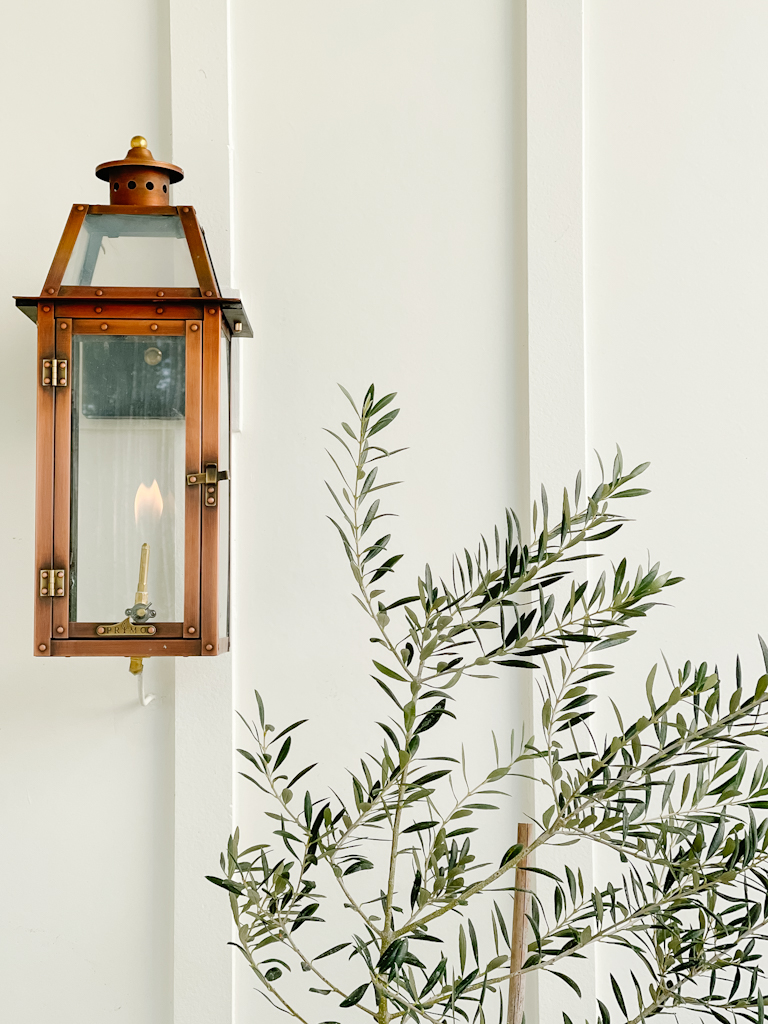 While at the nursery, Clay 30A, where I bought the olive tree, I also saw some really cute fall decor. I thought this pot was a cutie and fairly easy to recreate if you're not local!
I then popped into a new shop across the street, Linen & Sand. Several people had asked if I had been yet because they knew it would be right up my alley. They were not wrong! So many gorgeous items and such a great spot for home decor as well as cute beachy gift ideas! I found very similar (if not the same) dried palm leaves here if you're not local. They're one of the items I bought and love them!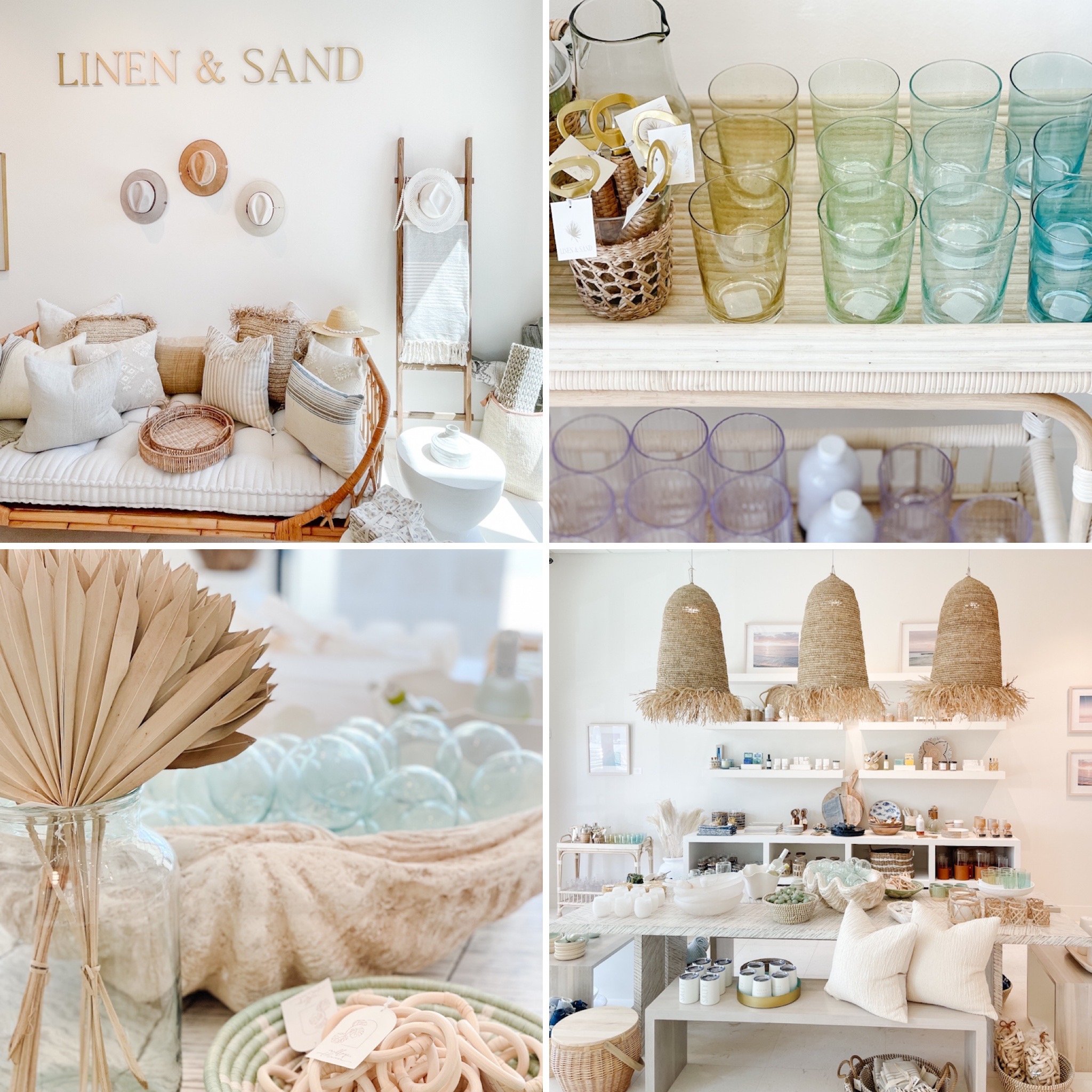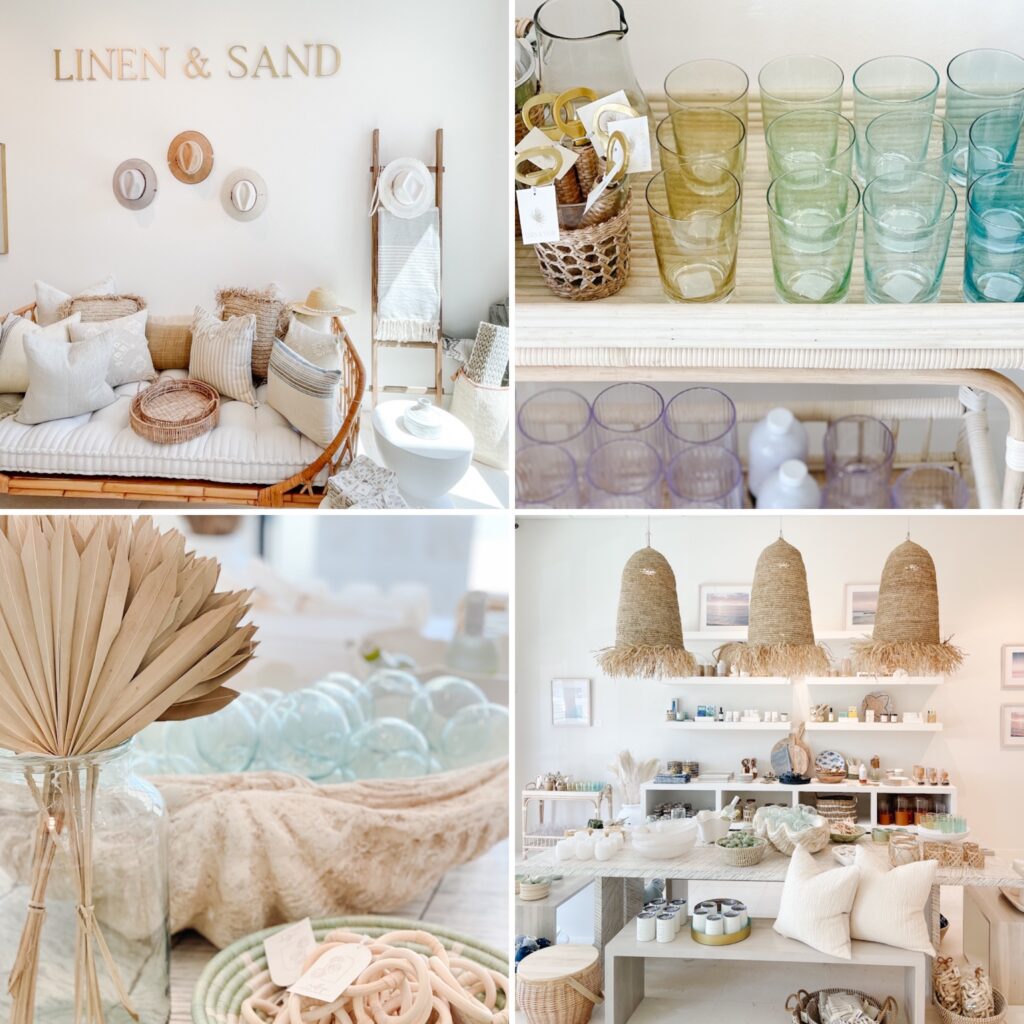 We were traveling most of the week otherwise, so not much else has changed on the home front. But I'm hoping to put the preliminary finishing touches on a lot of rooms this week so I can share more soon. In the meantime, if you missed it, you can also check out our carriage house tour that I shared last week.
Top Sellers Of The Week
Following are the top sellers from last week across all of my channels. Links to each item are below the graphic.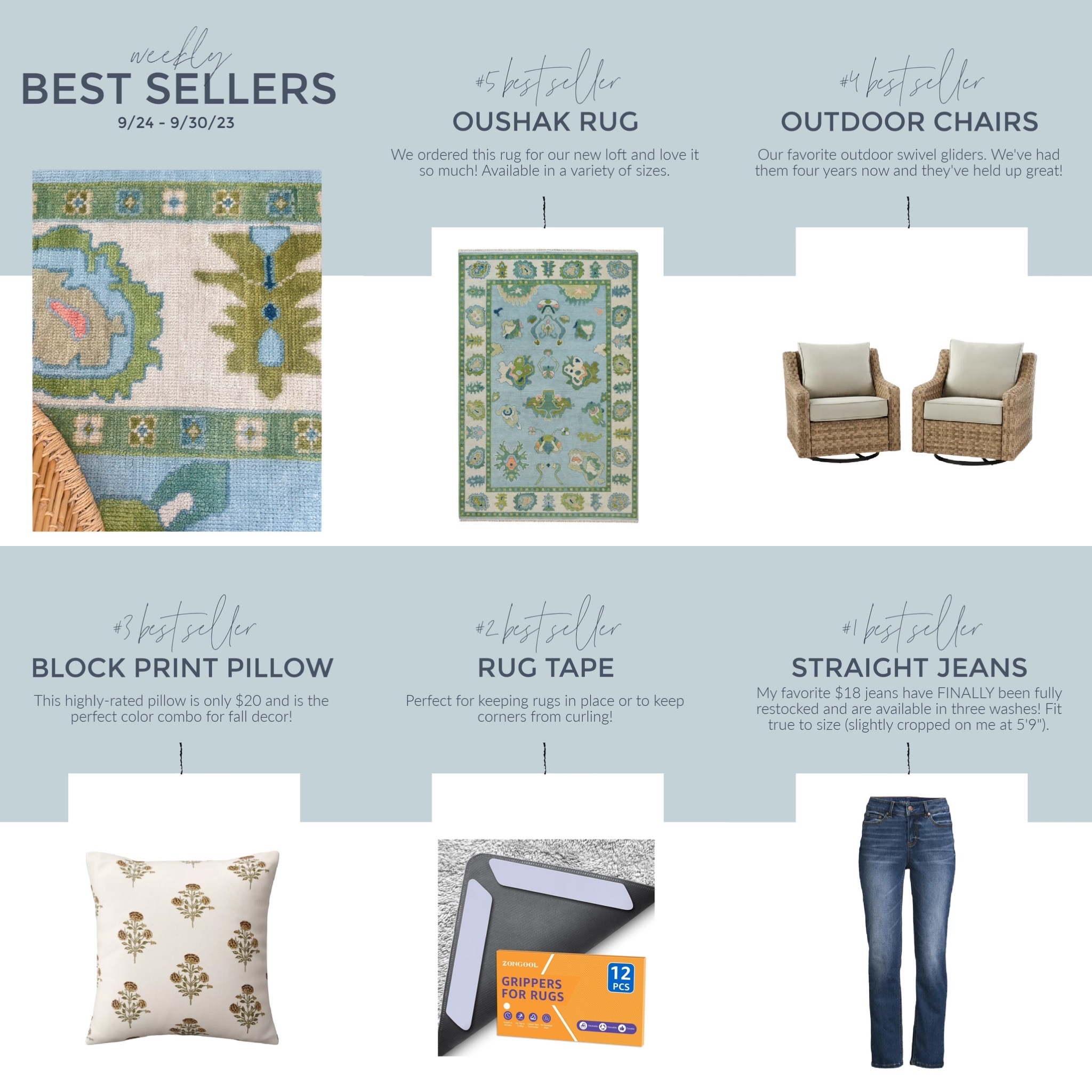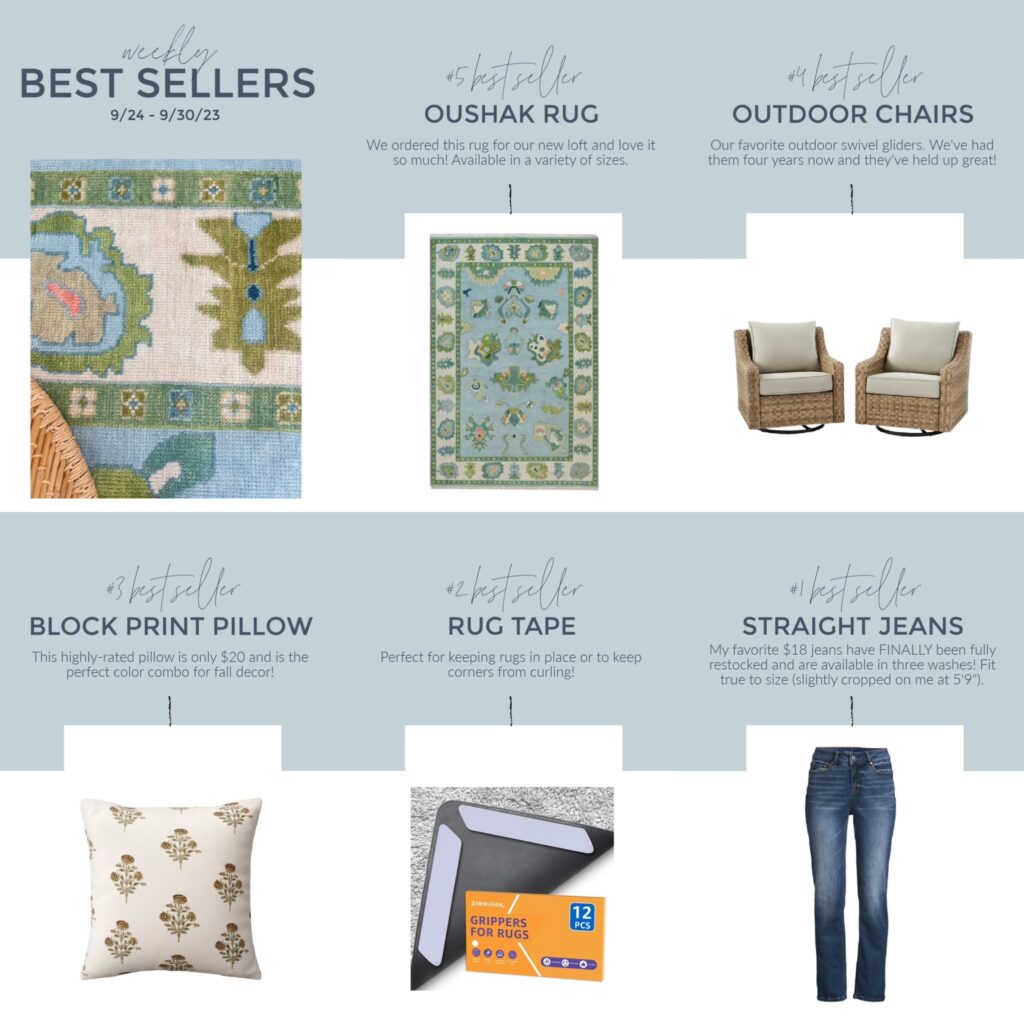 BEST SELLERS (each number is clickable): #5 | #4 | #3 | #2 | #1
In Case You Missed It
Following are the posts I shared over the past week, in case you missed some days!
Around Town & For Fun
We were in Minnesota most of the week, so the week started out with a lot of eating out and delivery. When mealtime rolls around, the little stalkers all show up. Kurtis was too into Jeopardy to even notice 😉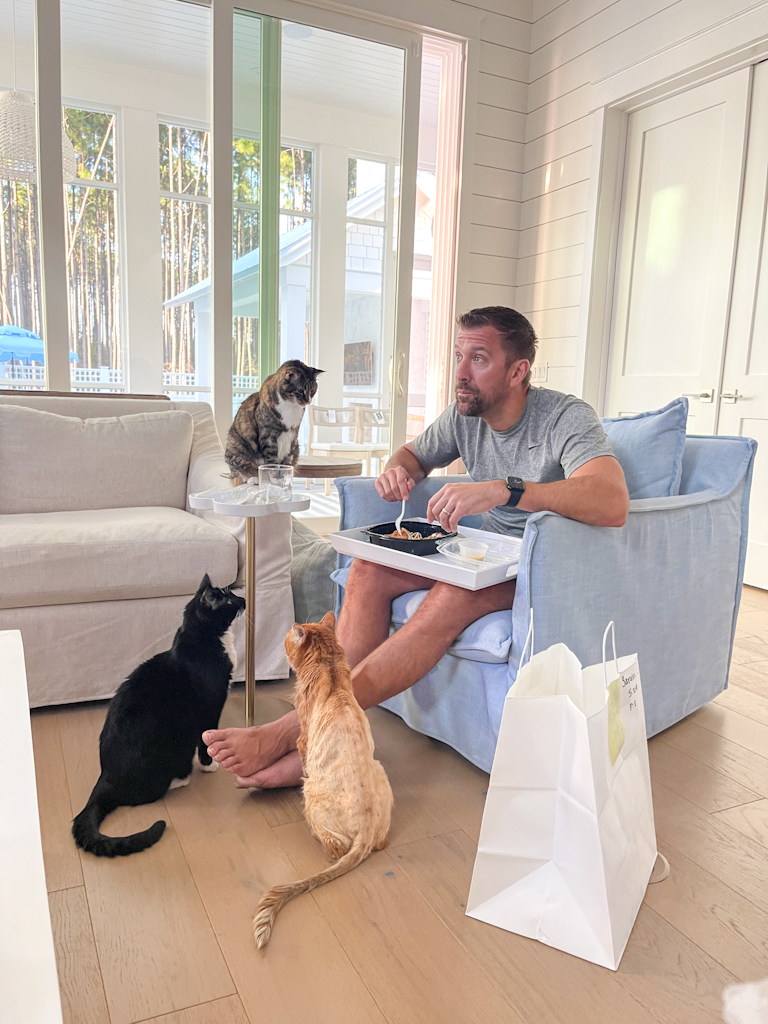 We had a bit of a freak accident happen when my sister-in-law drove us to the airport.
I was sitting behind her in the back seat while she was driving (Kurtis was in the front passenger seat). We had a Waste Management garbage truck pass us when we were going about 70 mph, and stuff started flying out the top side of the truck. It all happened so quickly, but something (on the small side) ended up hitting my window and shattering the whole thing. The glass then imploded on me about a half a second later. Thankfully I really didn't have an injury other than a cut on my ankle where the window fell and some cuts on my back from when I flinched and turned and it went down the back of my jeans. Such a scary experience that could have ended so much worse!
We just felt so horrible that this happened to her car while they're visiting. Thankfully their insurance lined up a repair late this week. Kurtis and I had to grab an Uber to make our flight on time and our friend picked up our brother-in-law to get out to the site to help her get the car home.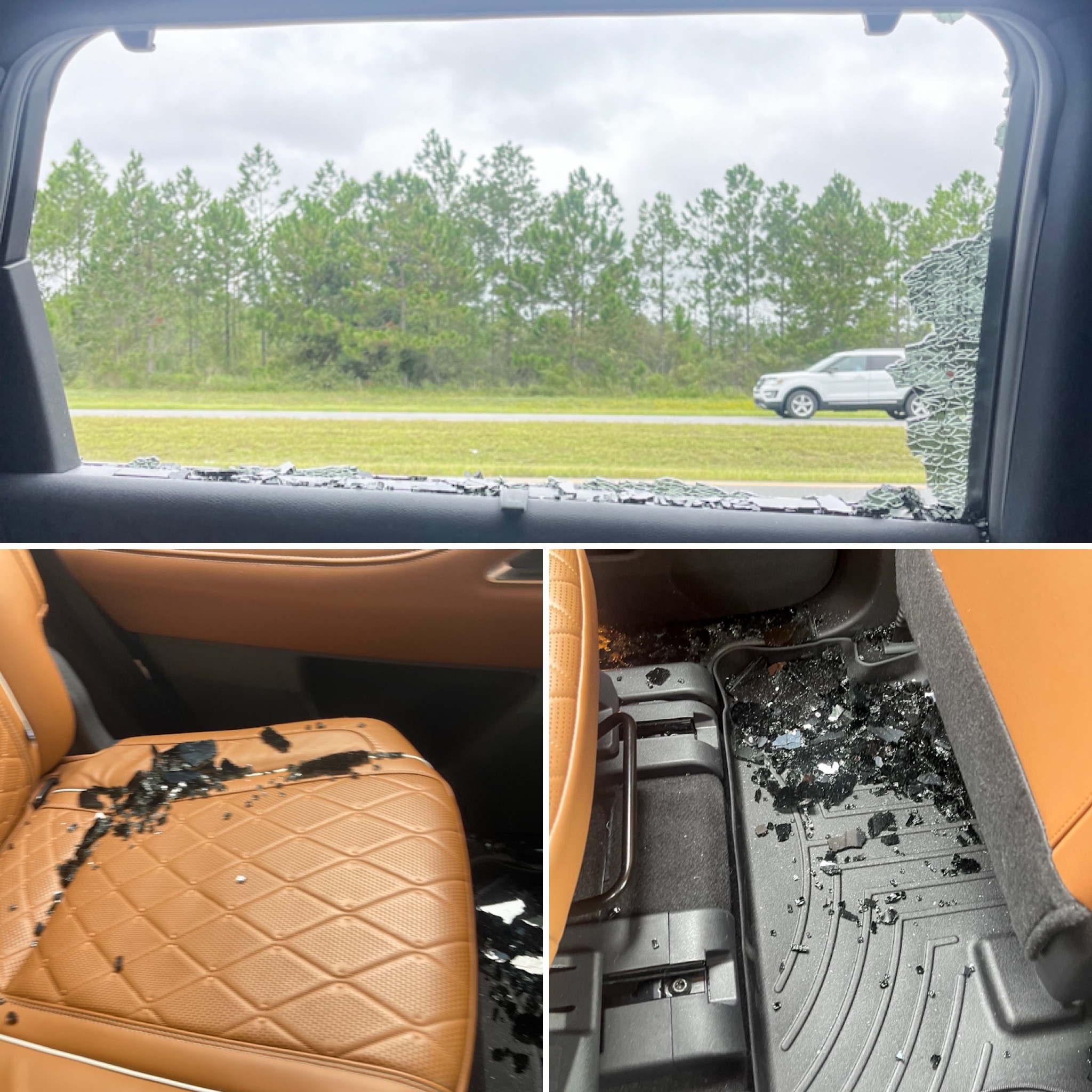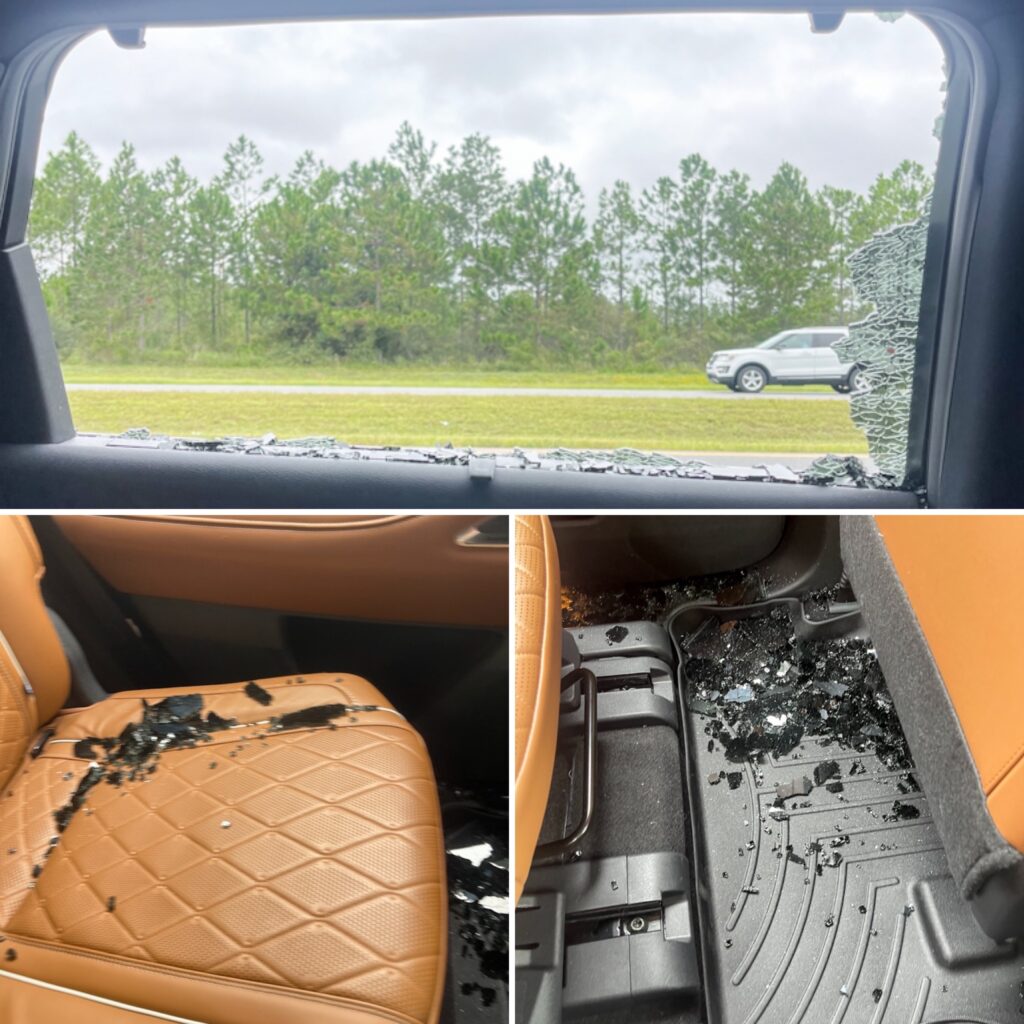 Thankfully the rest of our travel to Minnesota went smoothly. The fall colors were out in full force when we arrived, and it was fun to get to experience fall again for a few days!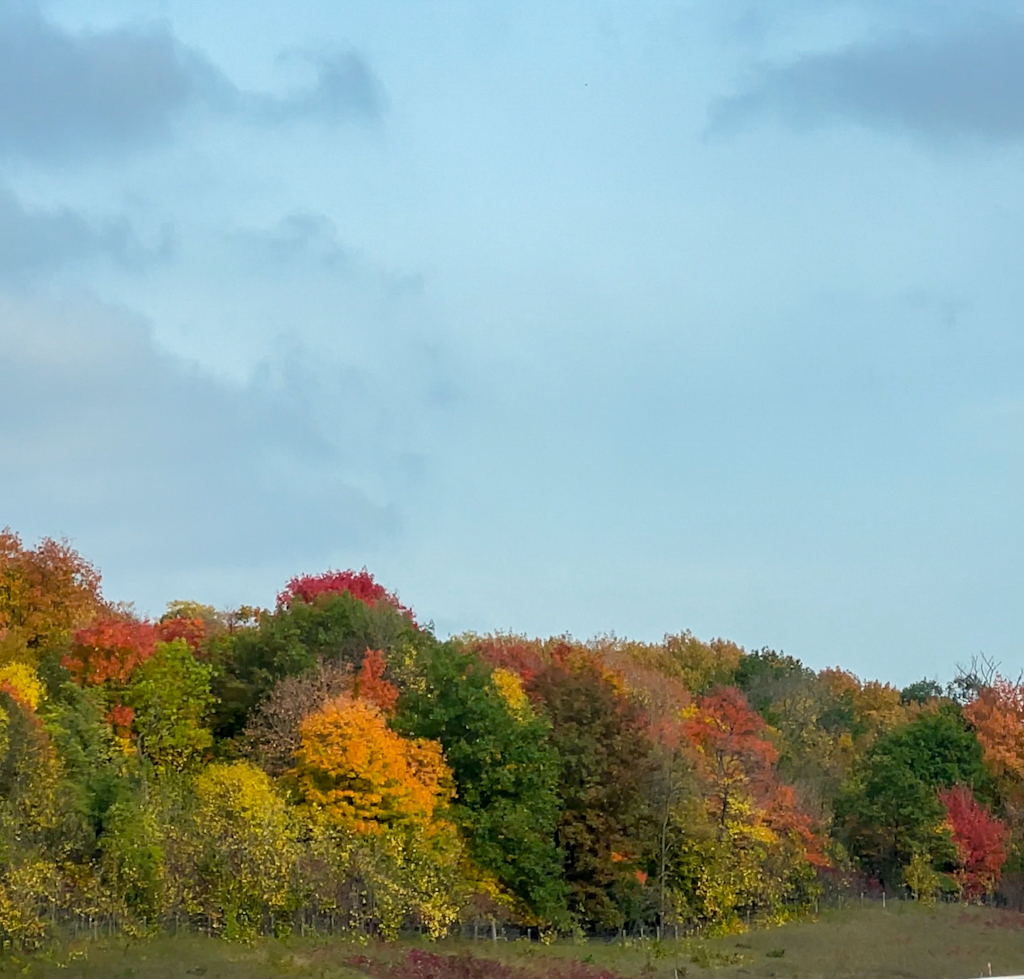 We stayed in Alexandria for the trip and visited a few antique shops, enjoyed several of their restaurants, and otherwise prepped for the wedding. We all love the patio vibes at Pike & Pint Grill. It was also the day before the harvest moon so it was pretty incredible to watch the moon rise from our table!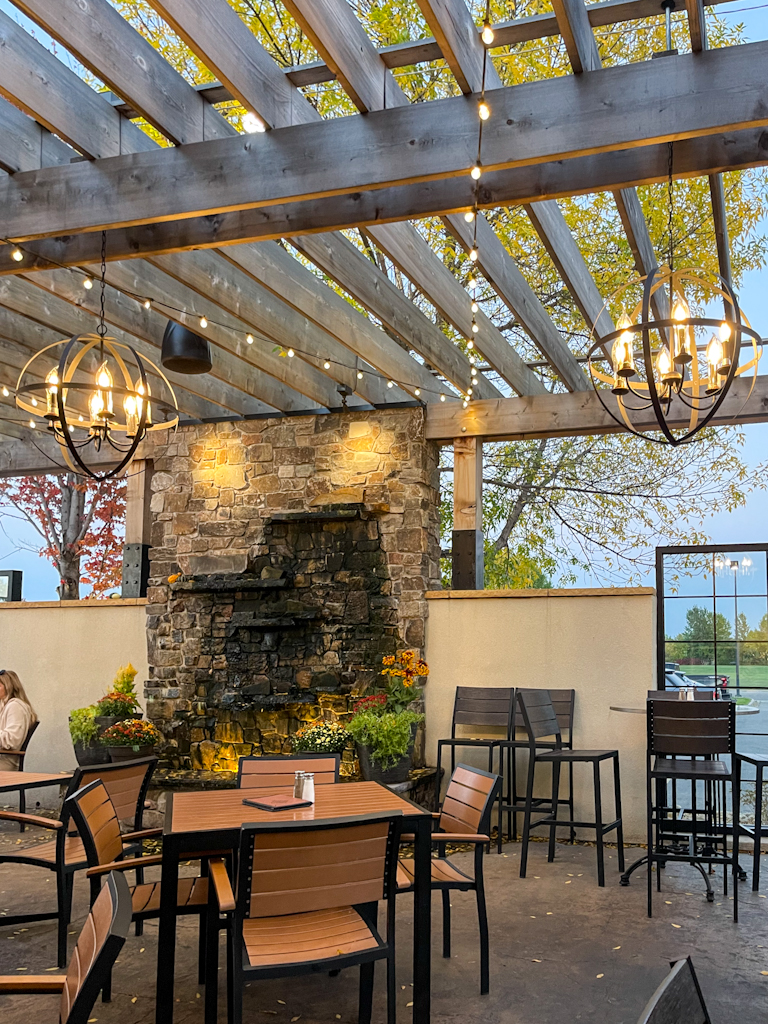 My cute cousin's wedding was Friday night. My mom was in charge of all the flowers for the wedding, so we spent Thursday afternoon and some of Friday morning helping her set up everything. We grabbed this picture quick Friday before the wedding started. It was either really bright out with all those clouds or you can see where I get my squinty smile from 😉 It was fun to not only see my brother, sister-in-law and parents, but all of our cousins, aunts and uncles, and meet the groom's family! Here's the dress I wore (it's now only available in black).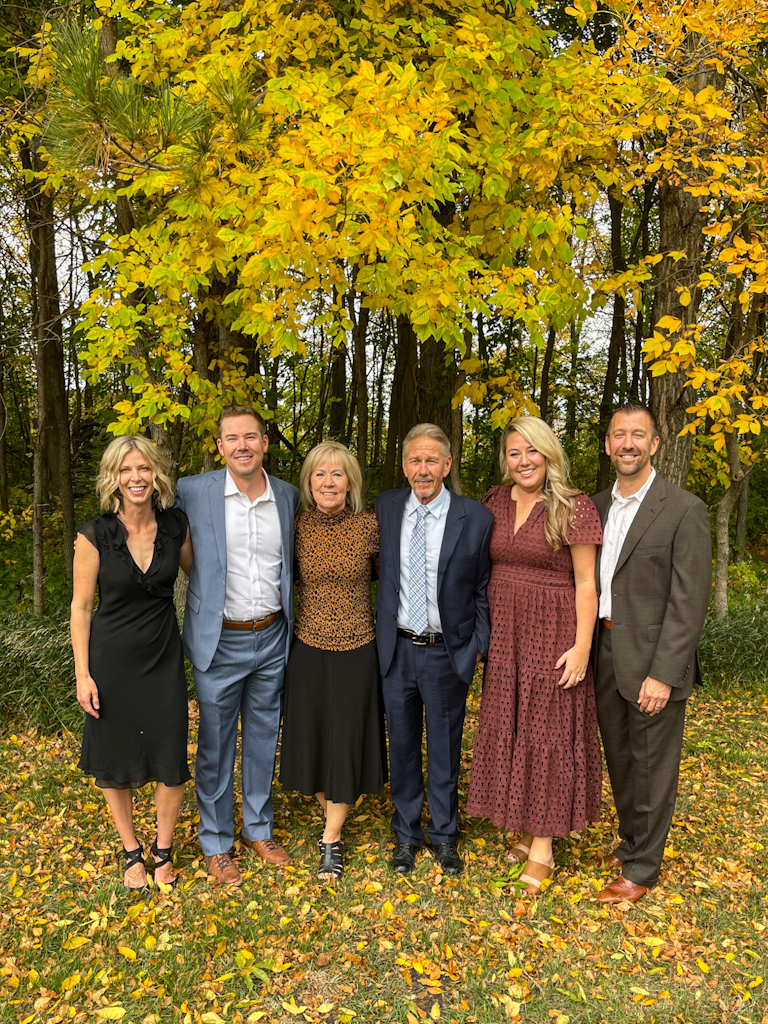 My mom had 11 kids in her family, and of the nine still living, they all still live in the area other than my mom (Utah) and two aunts below (both are in the Kansas City area). Needless to say, I saw a lot of family because that side of my family is huge!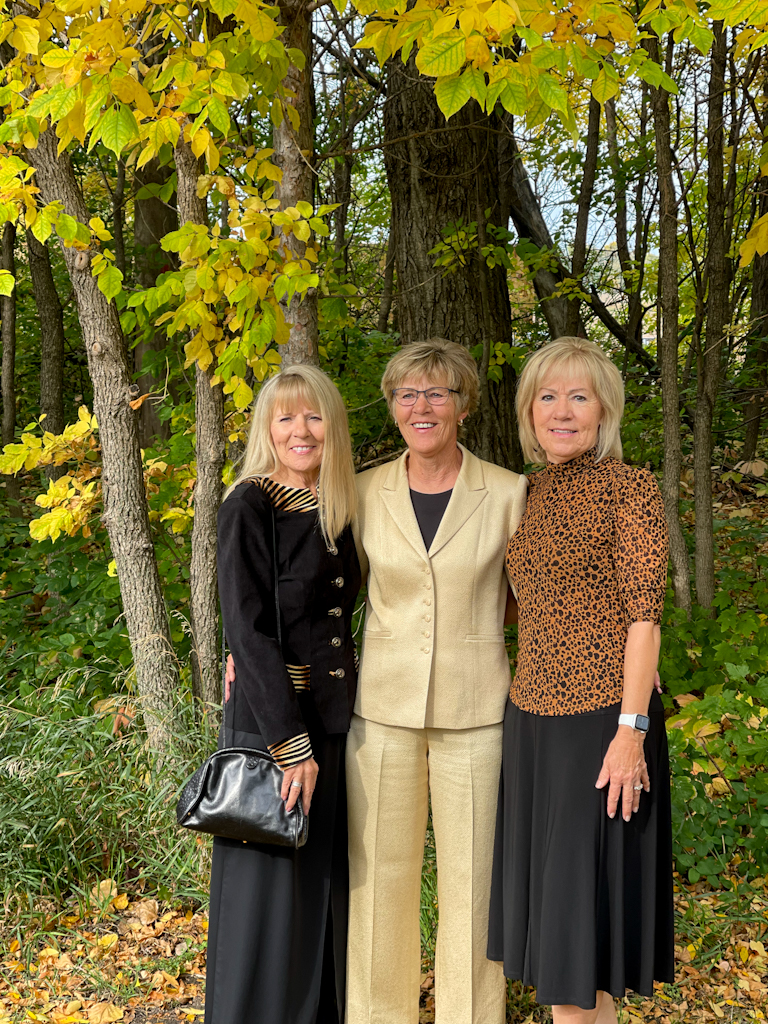 I was really bad about taking pictures at the wedding, but thought this was a cute and simple idea lining the aisle at the wedding. Just a pretty glass jug with pampas grass – so pretty for a fall wedding!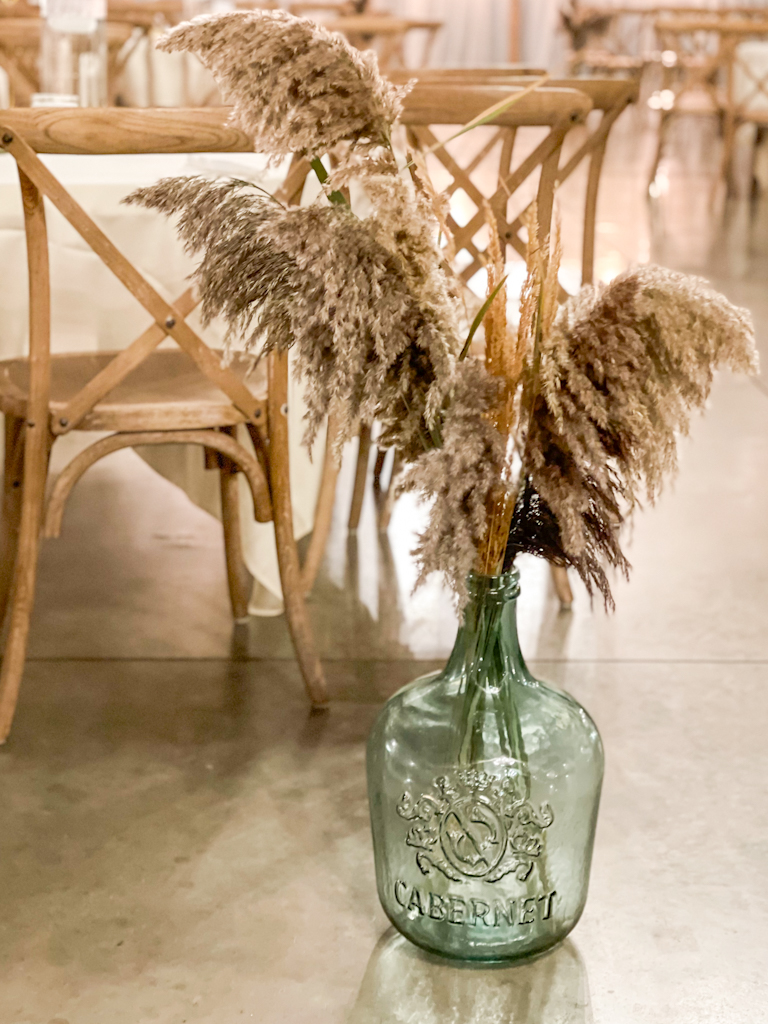 My uncle hosted a big lunch the day after the wedding and the weather was beautiful outside! Here are the bride and groom the next day. He's from Kentucky and she's from Minnesota but they live in Utah right now for their jobs. They are really close to my parents, so we've had lots of fun with them at dinners, Top Golf, game nights, etc. over the past few years. She and I are 15 years apart, so it's been so much fun getting to know her as an adult!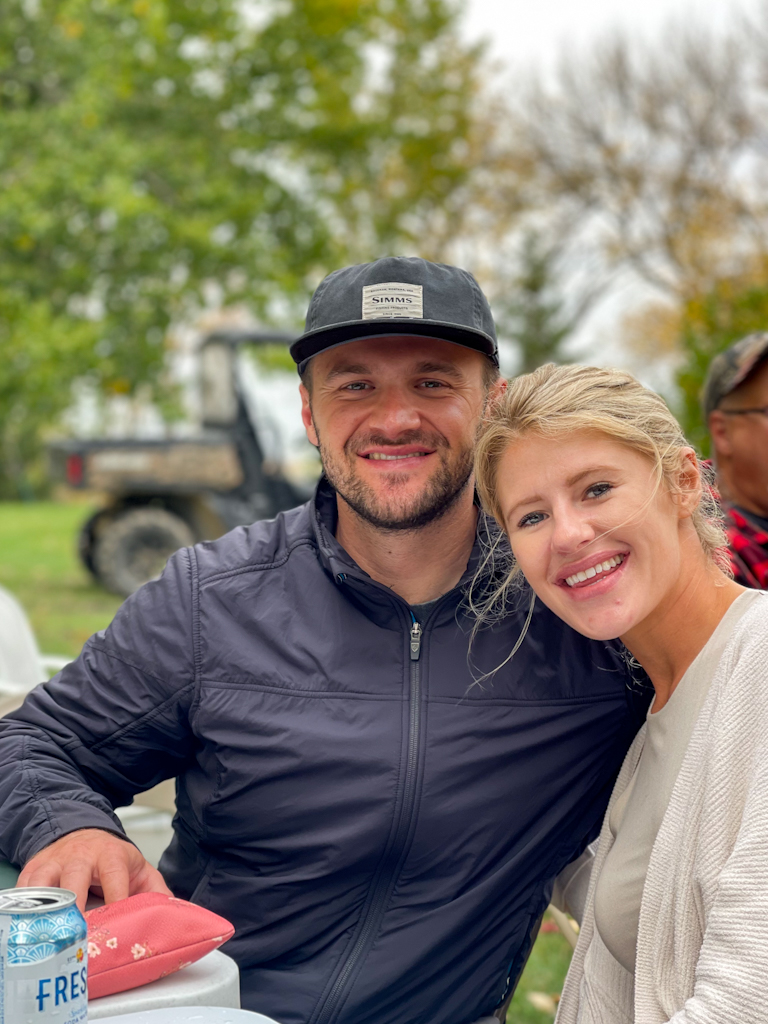 The party was complete with a Tito's lemonade stand. Definitely made us laugh!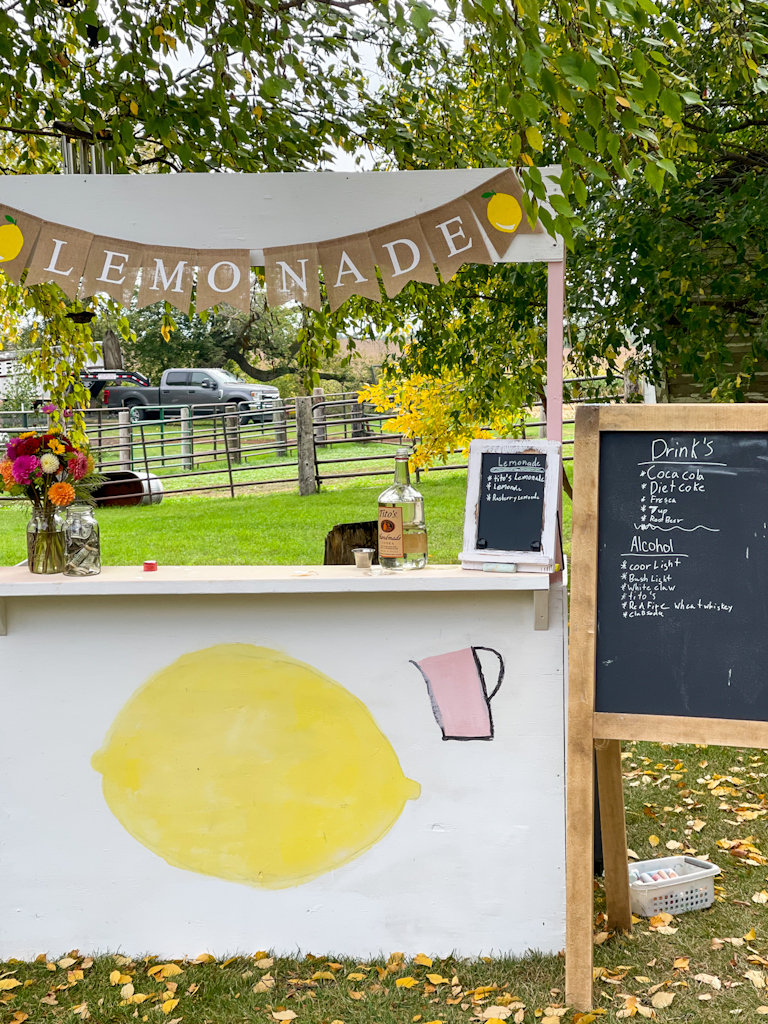 The cats were in great hands back home with their aunt and uncle. My sister-in-law and brother-in-law took this sunset photo off the carriage house deck early one morning. So beautiful!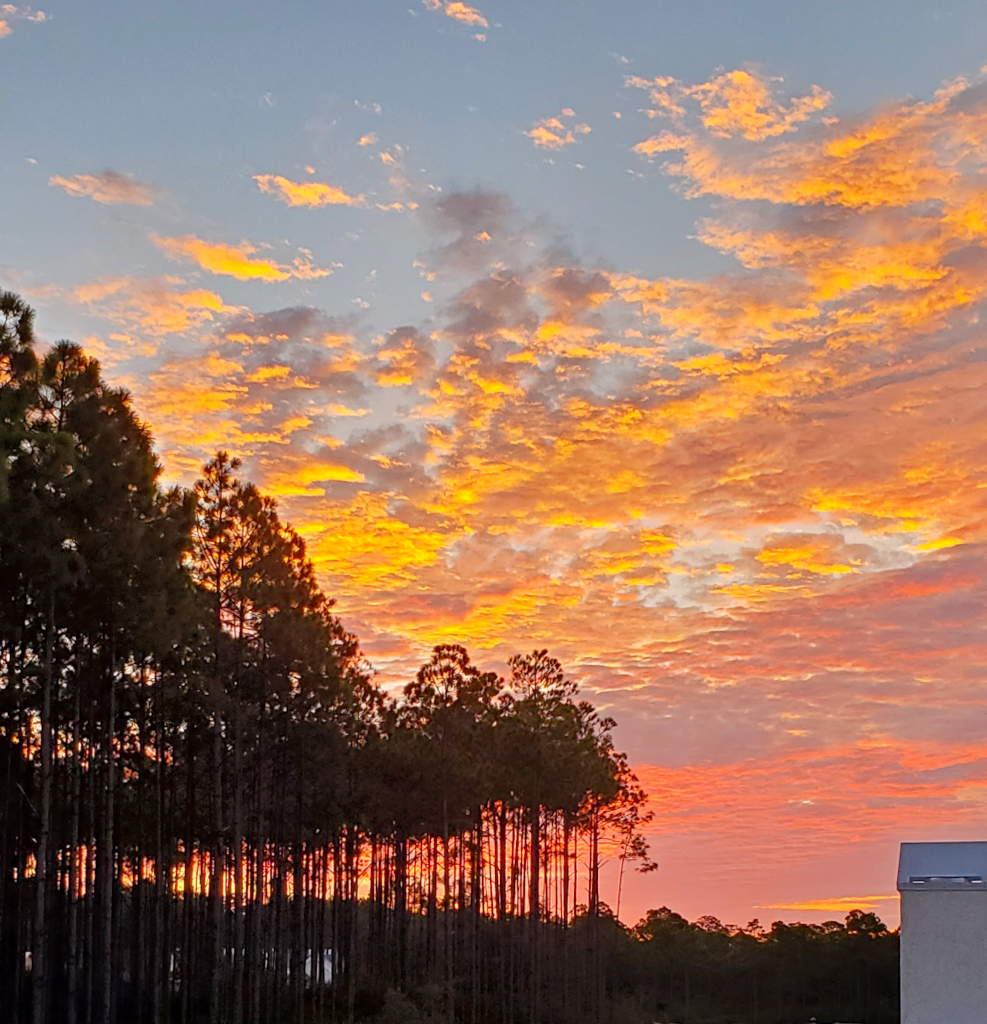 When they picked us back up from the airport Sunday around lunch time, we decided to head to Dusty's in PCB for lunch. We all love a good dive bar vibe, and Dusty's definitely fits the bill! They're known for wings, oysters, and cheap beer and wine. Every inch of walls and ceiling is also covered in dollar bills. It's a fun spot if you're ever in the area! We've really enjoyed the few times we've been!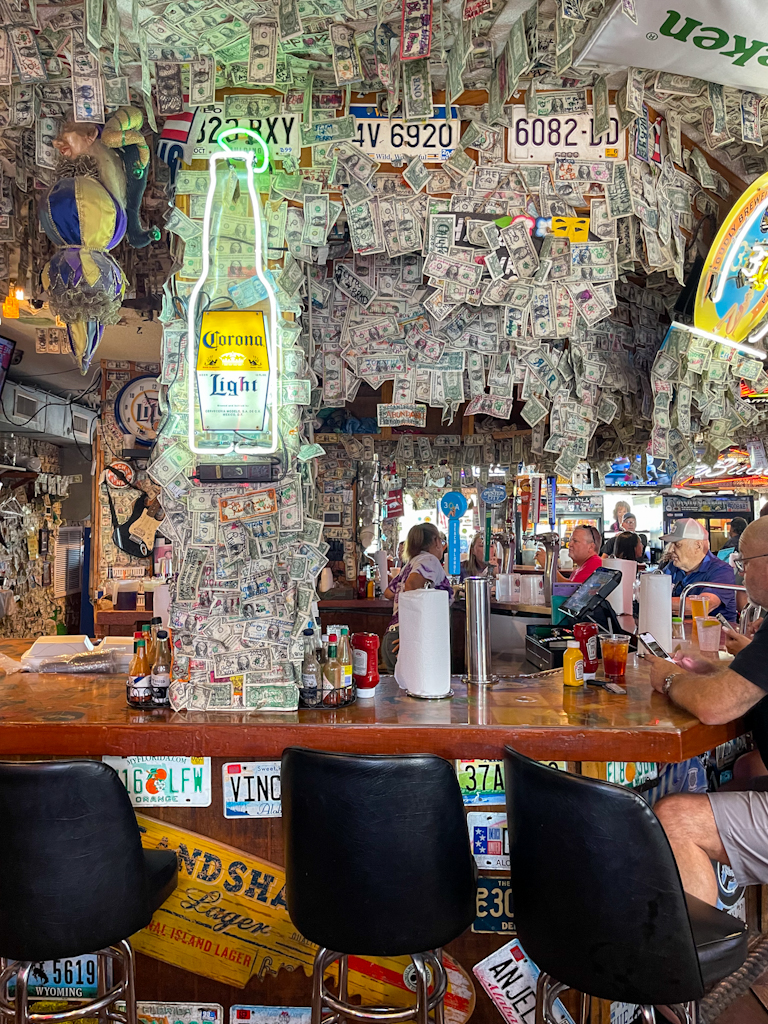 Little Henley has an allergy kicking in again. She gets edema in her lip when she has a food allergy, and although we haven't changed her food recently, something must have changed ingredient-wise in some of her food. I thought this picture my brother-in-law sent us of her lip had a very Puss & Boots vibe. She's so cute, even with a swollen lip! I'm guessing we'll have to run her into the vet today for a steroid shot, which always seems to clear it up.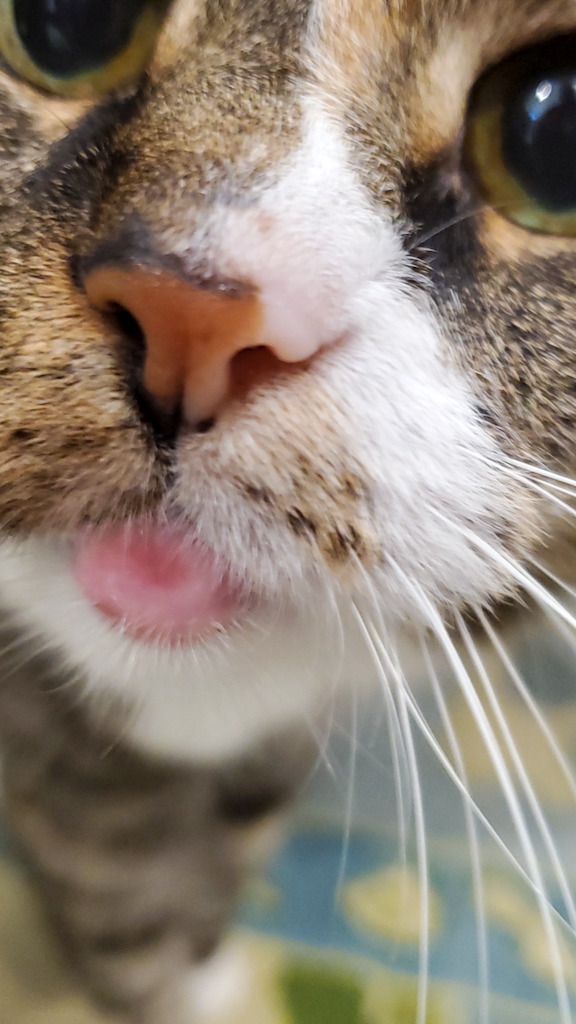 Bailey's still living her best life out on the "catio"! The mornings are definitely starting to get a bit cooler and the humidity is dropping a bit, so she's in heaven.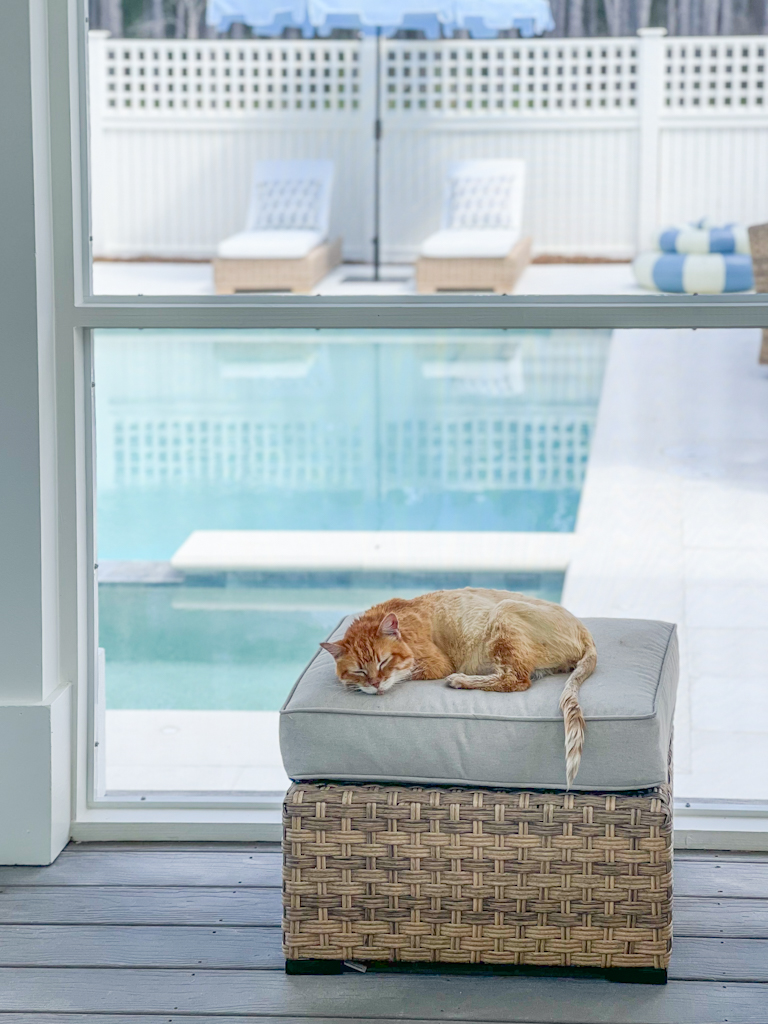 With our 3 am wake-up call yesterday morning for a 5:30 am flight, Kurtis and I were pretty worthless the rest of the day Sunday. We took a long nap and still had an early bedtime.
I'm excited to be back home so I can get to preparing some of these rooms! Friday marked the one-month mark since we moved in, but with travel and me being sick for a week and a half, I'm feeling very behind on the unpacking process. We're getting close though!
Recent Buys & Sales
Following are some sales from the weekend that have carried over and are still going strong!
I hope you all have a great week!
If you would like to follow along on more of my home decor, DIY, lifestyle, travel and other posts, I'd love to have you follow me on any of the below channels: