Good morning! I hope you all had a fantastic Thanksgiving! Here's a bit of what we've been up to around here.
This post contains affiliate links for your shopping convenience. You can read my full disclosure policy here.
Home Projects & Updates
Not much to report around the house or at the new build, since we were away most of the week for the holiday.
There was lots of good framing progress when we swung by Sunday! This room was intended to be the primary bedroom, but it's right off the entryway on the main floor. We've decided it's better suited as my office and then we'll use an upstairs bedroom to sleep in. I love all the windows and the view of the green space across the street! Kurtis will then likely take the main floor office we created by enclosing one of the side screened-in porch areas so he's pretty excited about that. With me having the larger space, we'll likely do two desks again like our last house, and he can join me in the mornings before work. We've been missing that, being in two different spaces due to size constraints in our current home!
Once they get the second floor added (I'm guessing this week or next?) I'll plan to do a bigger update post with everything including more of the layout. It's still pretty surreal we'll be moving again in just under a year!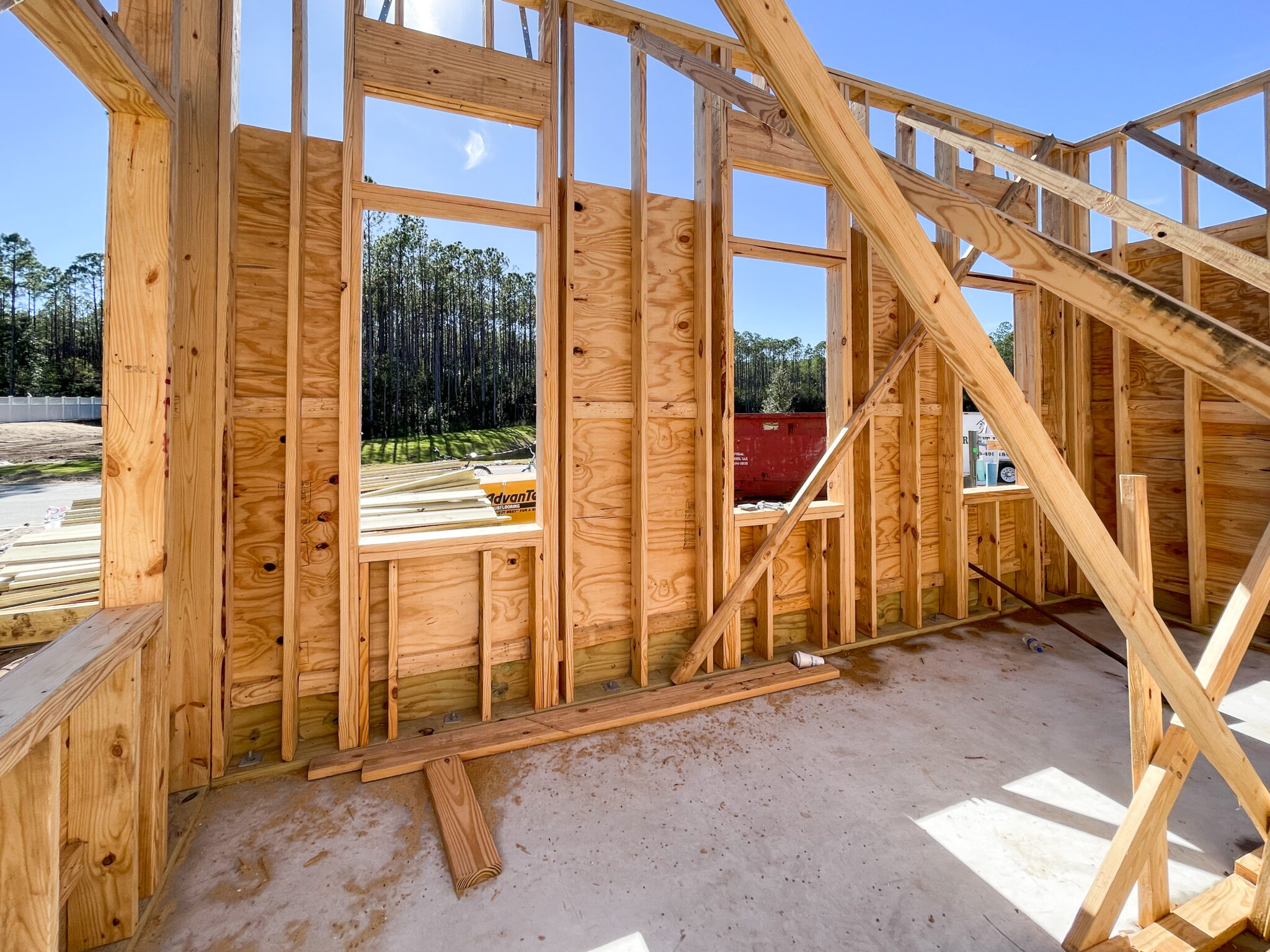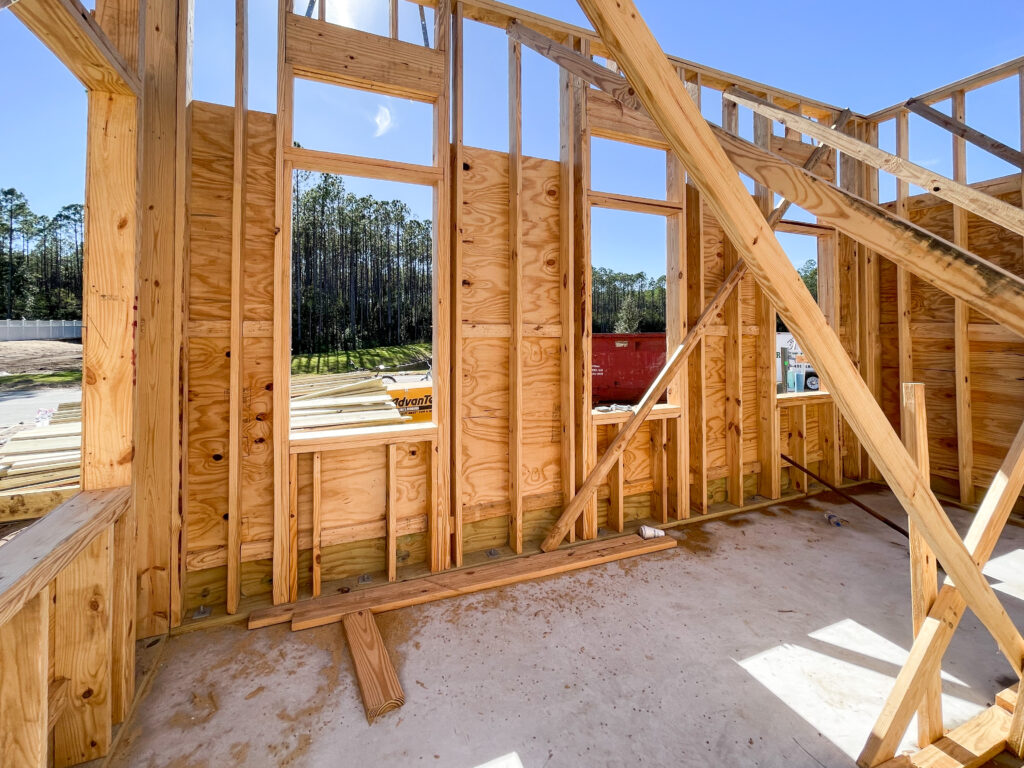 Top Sellers Of The Week
Following are the top sellers of the past week across all of my channels. Links to each item are below the graphic.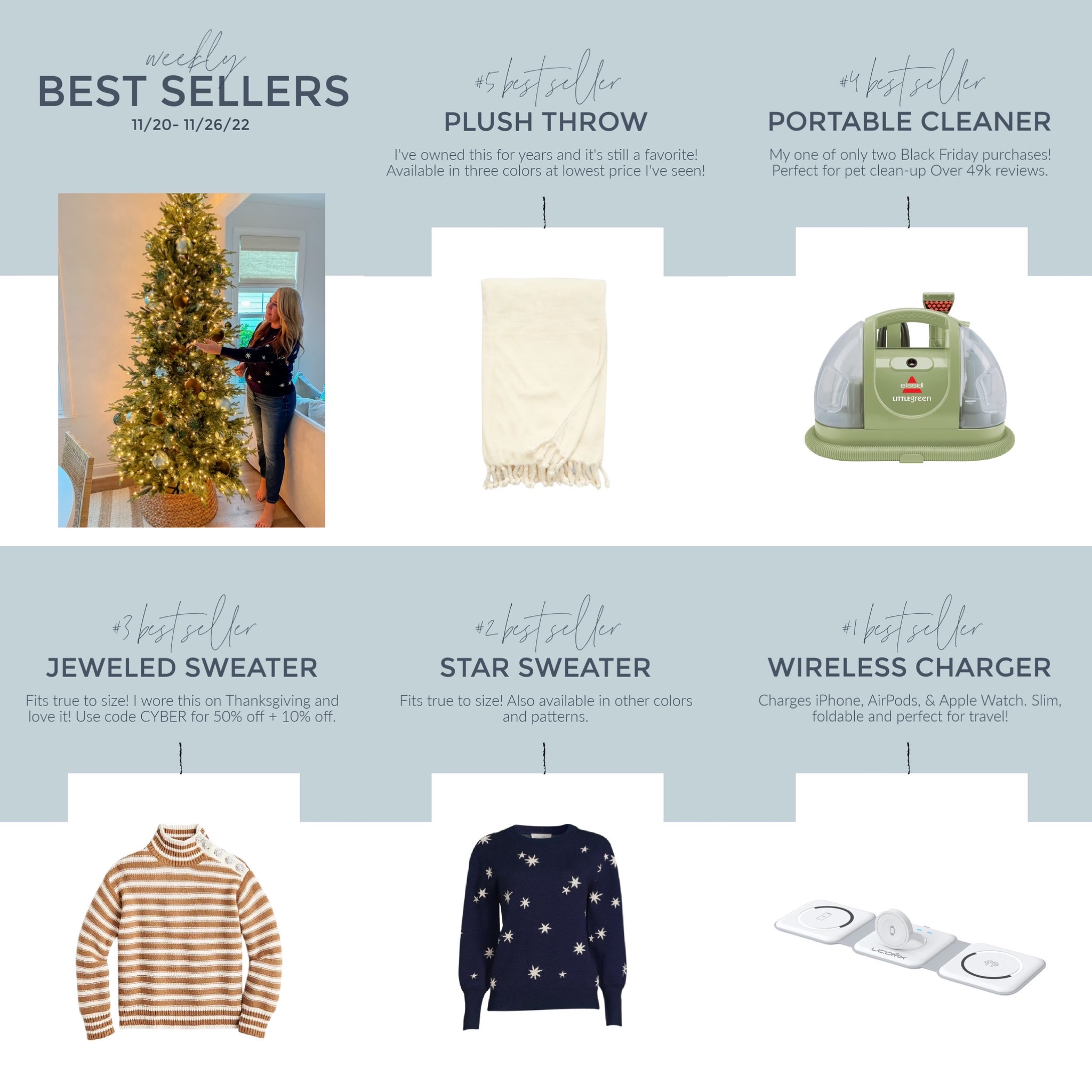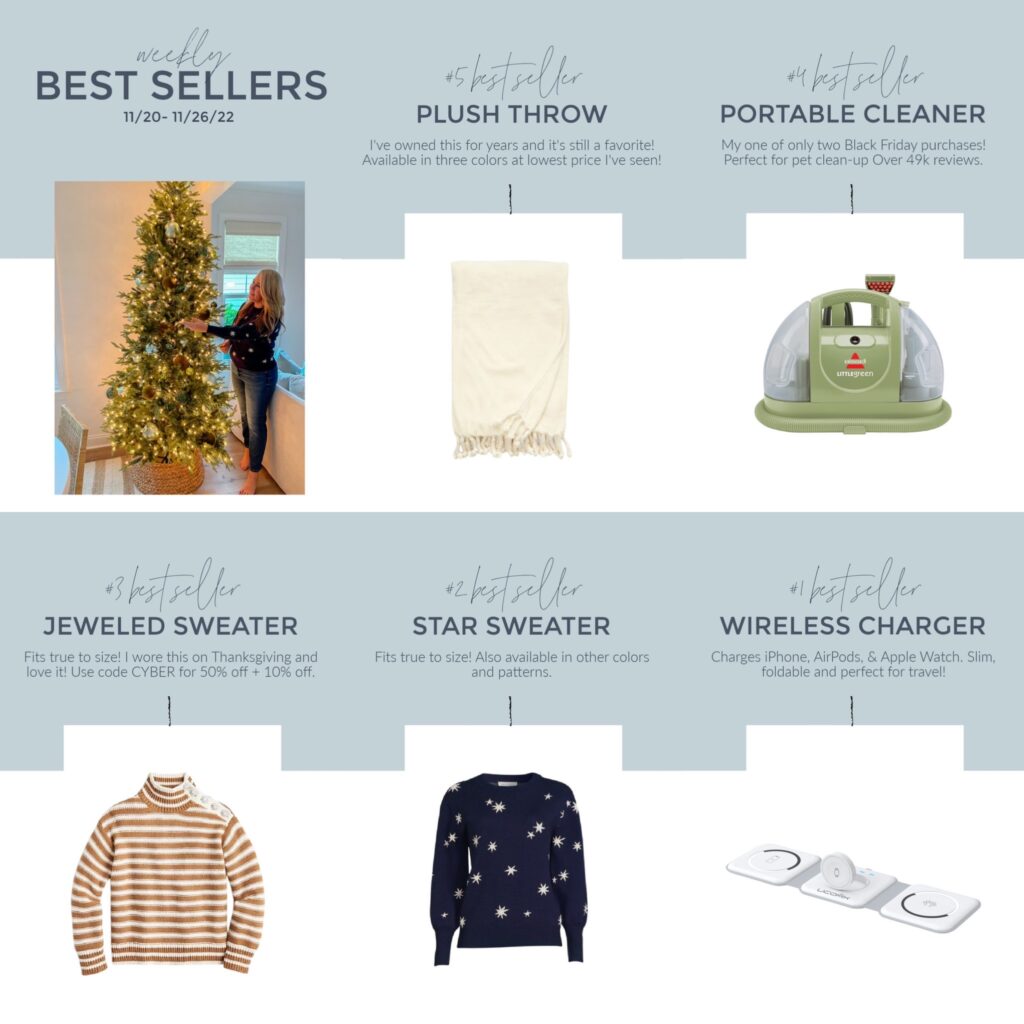 BEST SELLERS (each number is clickable): #5 | #4 | #3 | #2 | #1
In Case You Missed It
Following are the posts I shared over the past week, in case you missed some days!
Following are the most read blog posts of last week (excluding any of the new posts already mentioned above). Many times this includes old posts that are popular on Google or Pinterest.
Around Town & For Fun
Monday night, Kurtis and I headed to a local favorite happy hour at Cuvee 30A. It's on the fancier side if you sit in the dining area, but the bar area is usually full of locals this time of year and a much more casual vibe. They have excellent food and happy hour deals (on both food and drinks) so we've already been there a few times! I hate posing, but wanted to show this cute sweatshirt I got recently. I love that it gives the look of layers with the plaid cuffs and tail, but without the bulk! I'm in my regular size large. I'm also wearing these under $18 jeans that I've had a few months and seem to reach for most days! They fit true to size with a relaxed fit, but I'd order down if you're between sizes.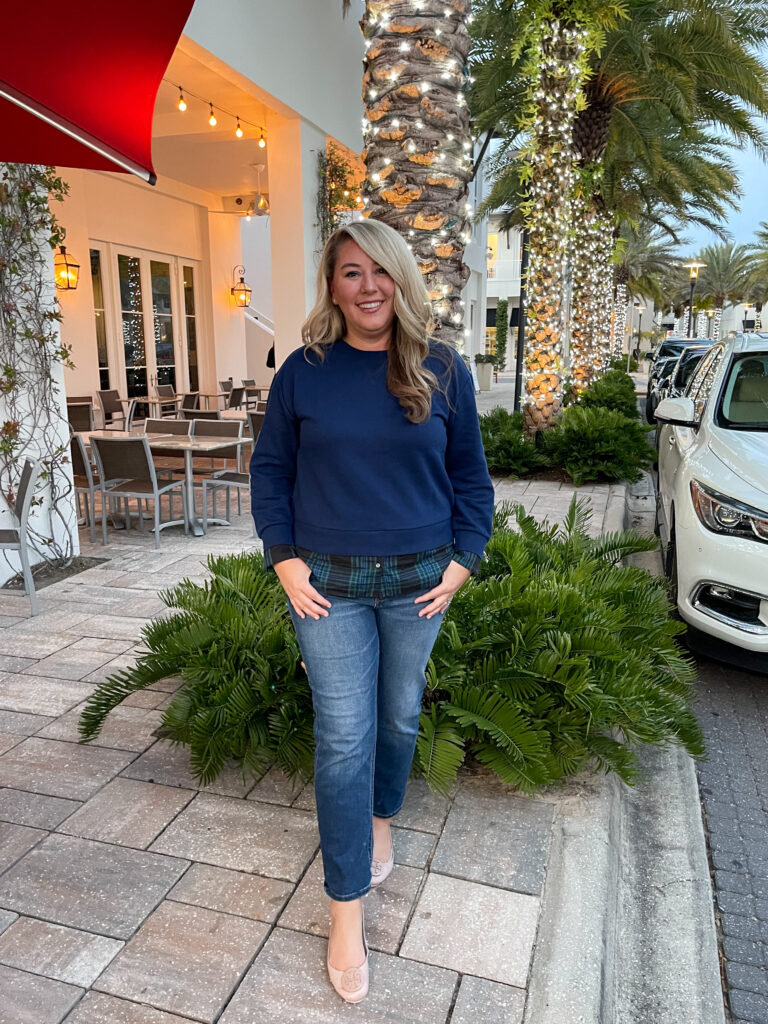 Tuesday we flew to Jackson Hole, WY to spend the Thanksgiving weekend in Driggs, ID with my side of the family. We arrived that night and had dinner in Jackson before heading through the pass to the Idaho side. It's such a beautiful area of the country and we can see why they love living their so much!
I love my brother and sister-in-law's cozy living room. She was going for an Amber Interiors vibe and I think she totally nailed it! The sofa (same fabric) and leather chairs (in a different color option) are the same ones we have in our living room. It's fun to see how versatile the pieces are, going from coastal, to refined rustic!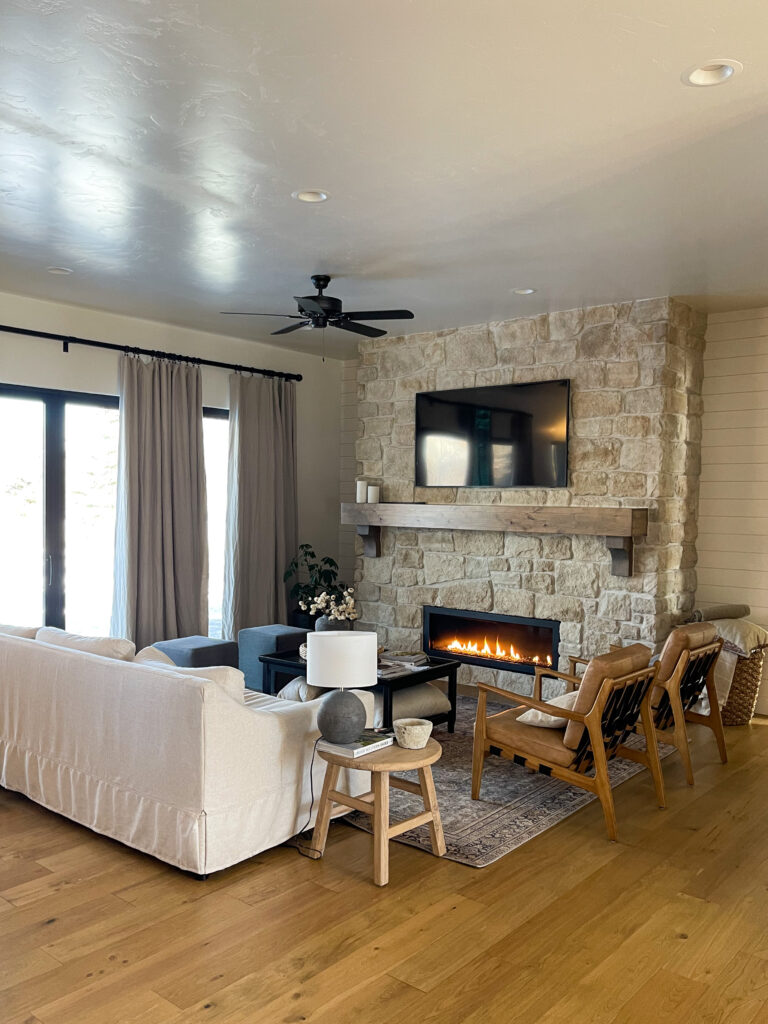 We had Thanksgiving dinner at the home of their friends, and it was such a great evening! The sunset was beautiful and the stars came out in full force later that night.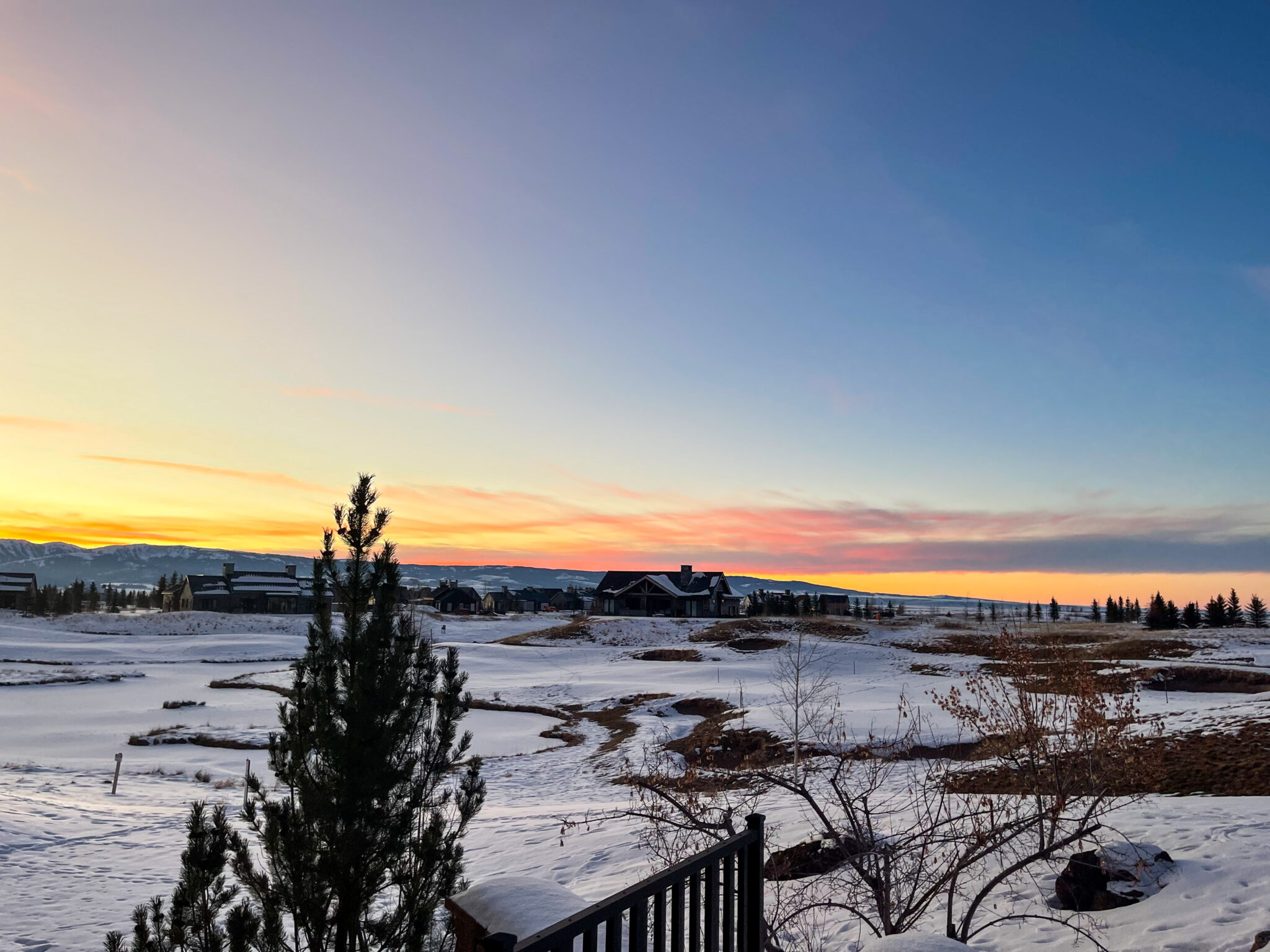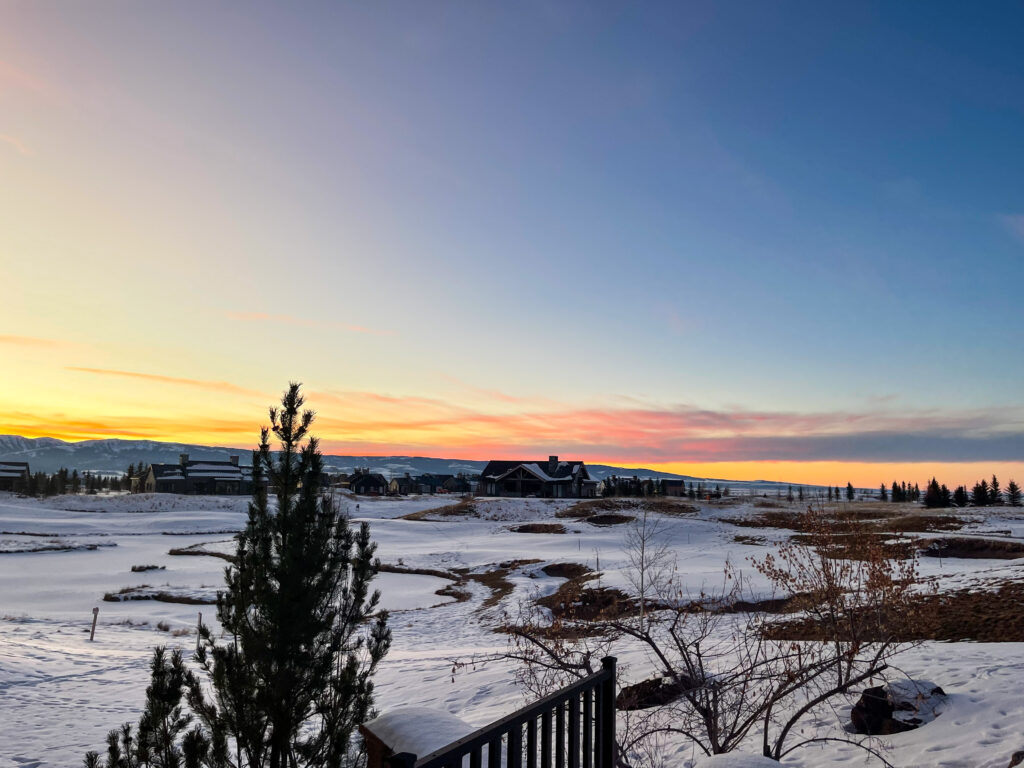 We were greeted at home by a moose that was eating their landscaping, and then decided to fall asleep by their front porch!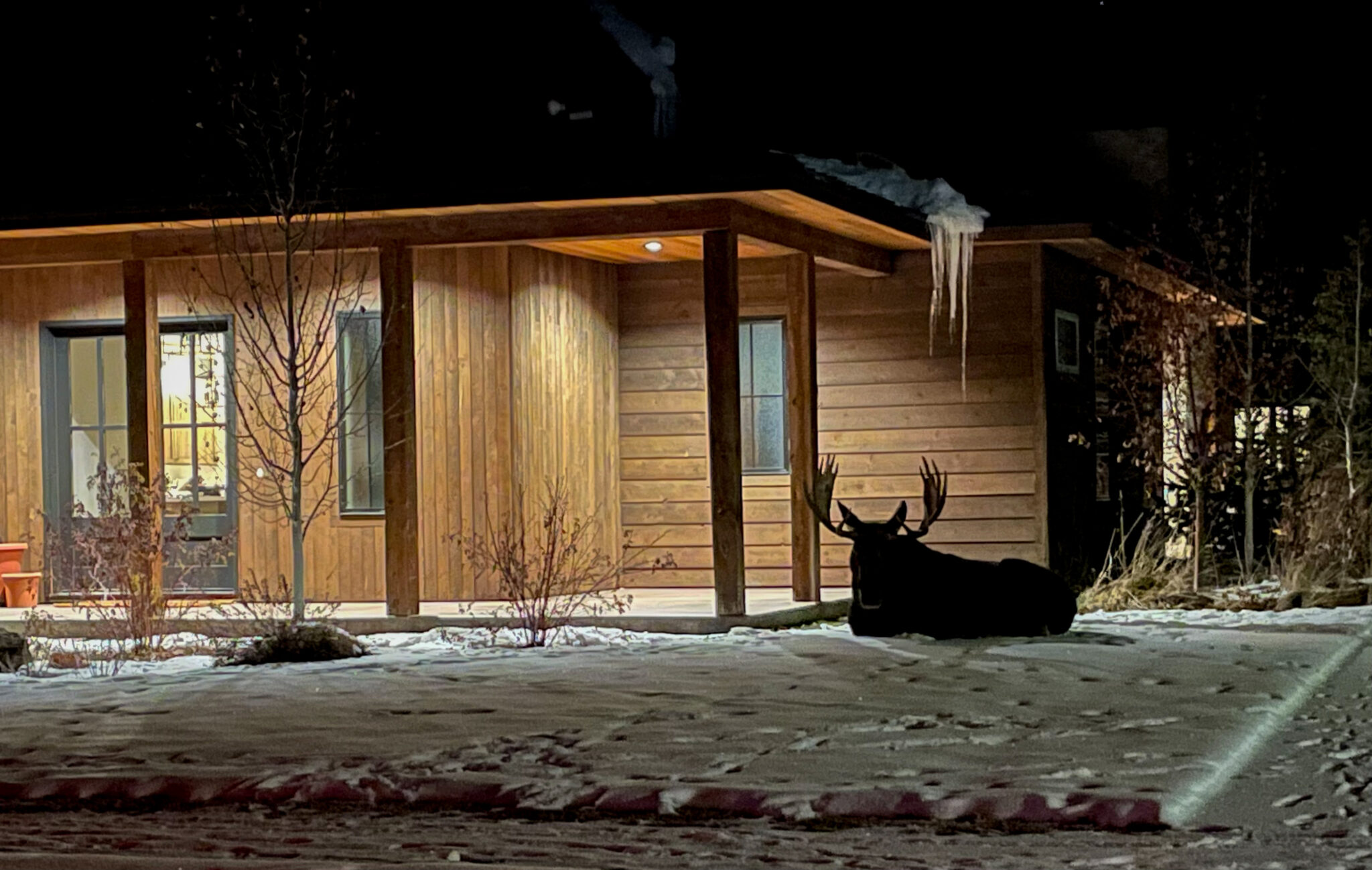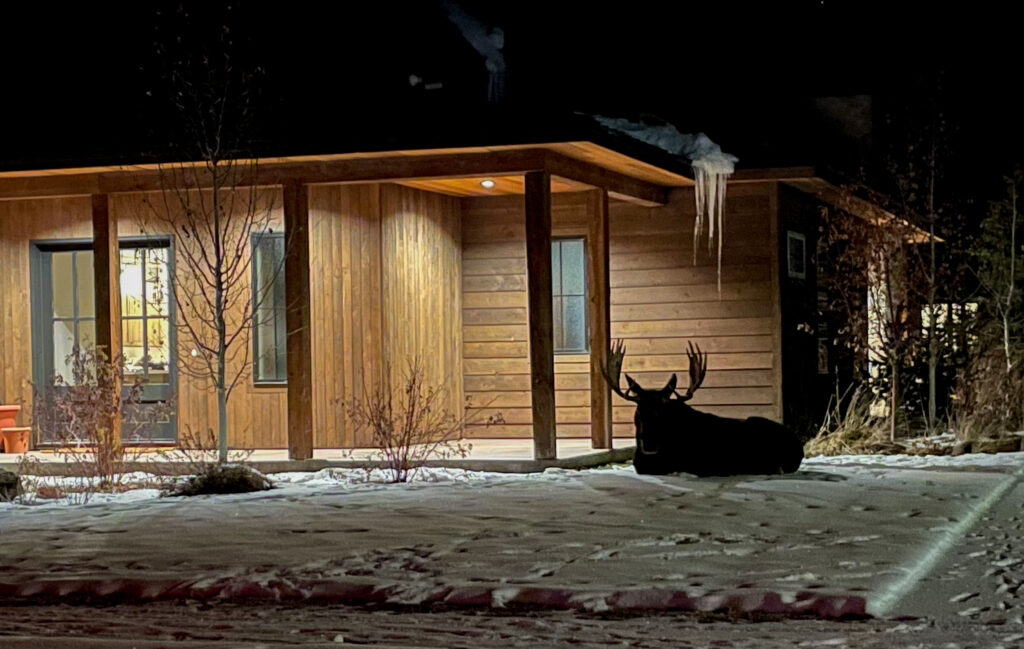 He spent the night, but left early in the morning. So beautiful and majestic!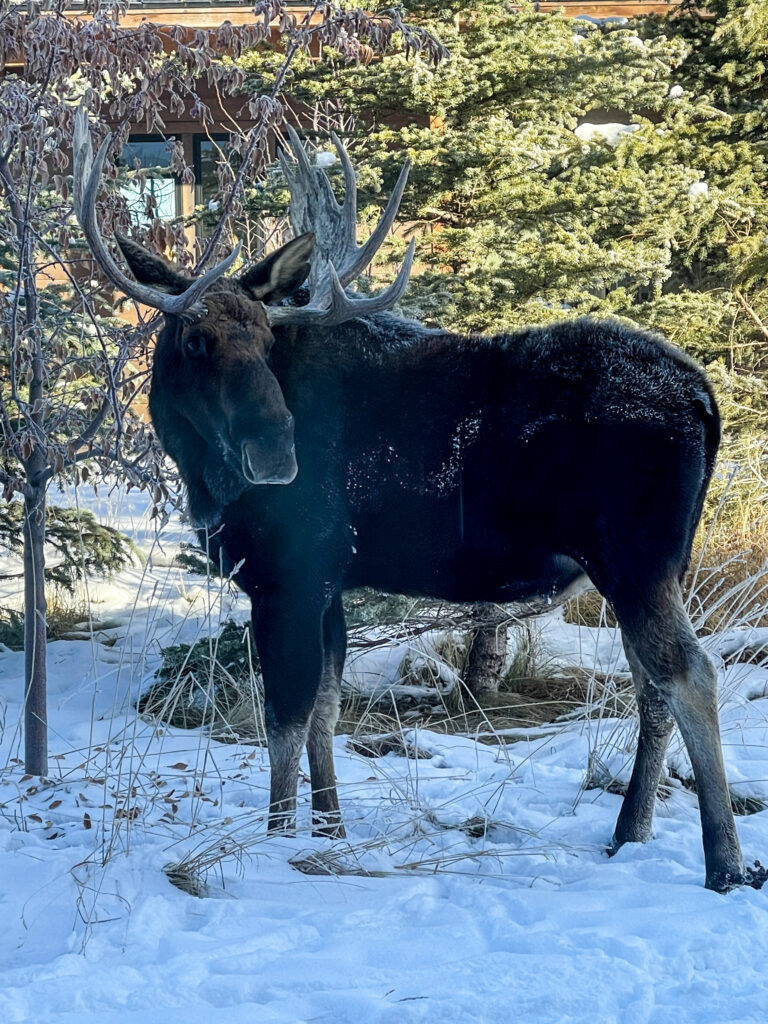 The house was full of dogs! My brother and sister-in-law have a lab, they were babysitting another lab for the week, and my parents brought their puggle! They are all such sweet dogs and it's funny to see just how different (and at times alike) they are from cats! This is Charlie waiting not-so-patiently for my mom to get dressed for their walk.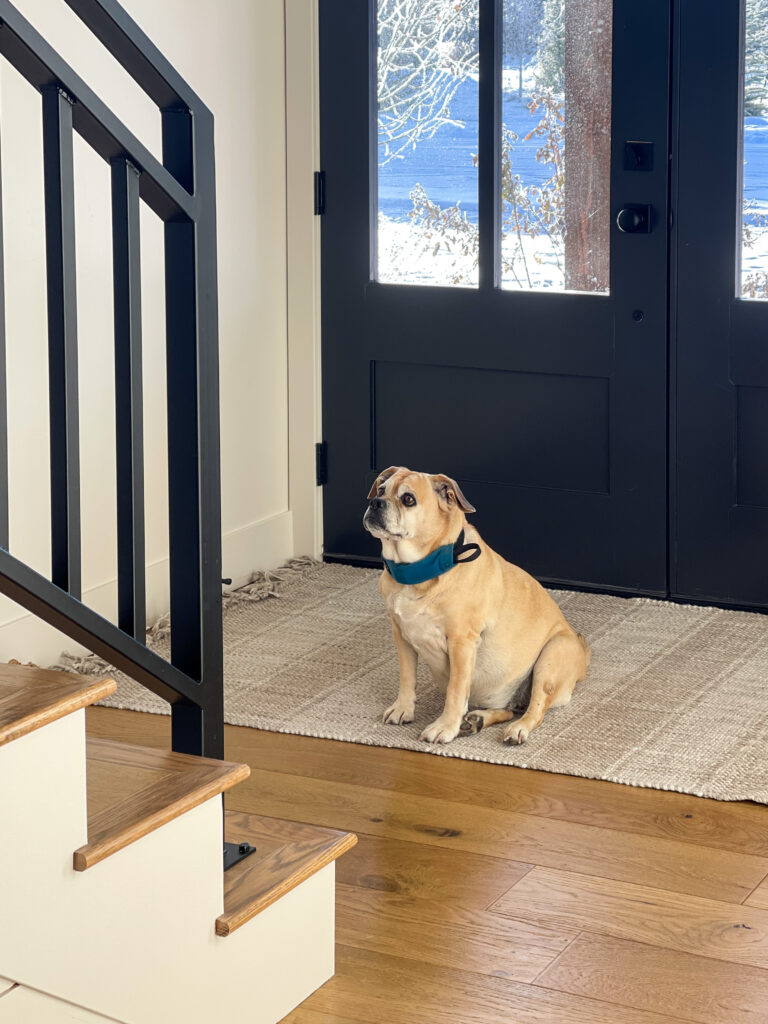 On Friday we went up to Grand Targhee ski resort for lunch. It was such a beautiful drive and fun to get up in the mountains! I grew up skiing in Utah so it brought back a lot of fun memories. But it definitely didn't make me miss the snow all that much 😉 I wore this Walmart coat for the whole trip and loved it!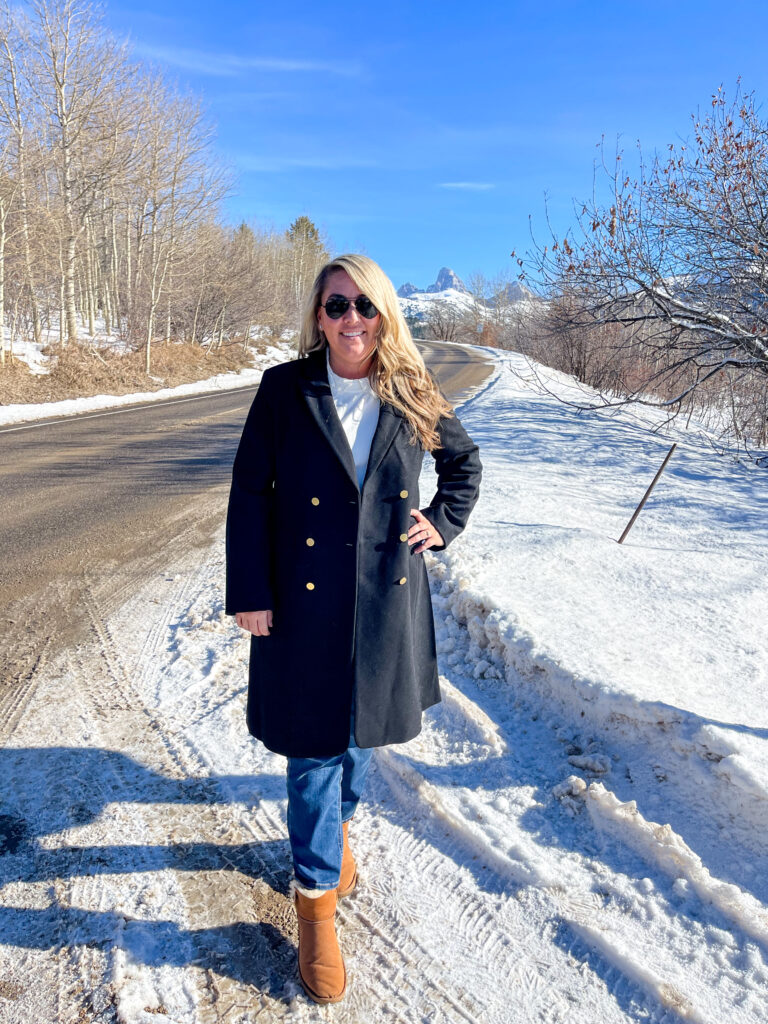 After Targhee, we headed down the mountain to play golf at a simulator. It was my first time trying it, and it was really fun! We actually "played" the golf course a few miles from where I grew up in Bountiful, UT!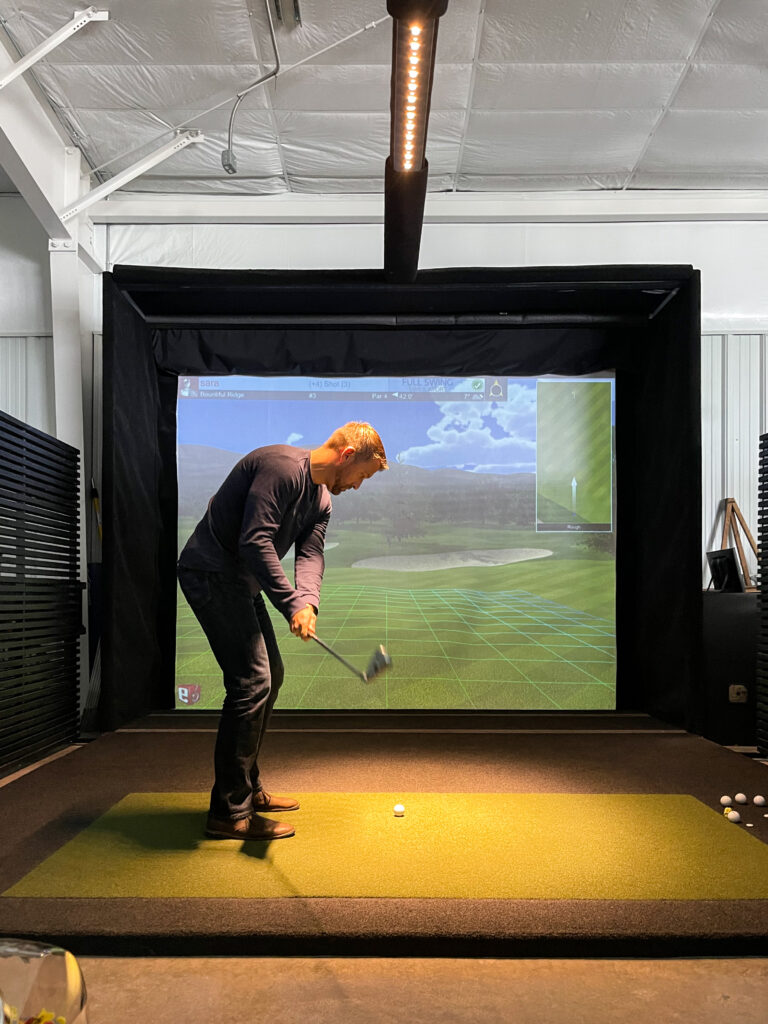 That evening we celebrated my sister-in-law's and my mom's birthdays with a fun little dinner! It was a wonderful trip and we're looking forward to going back! Maybe just in the summer next time 😉 But it did feel much more like the holidays with snow on the ground! It was also really nice to disconnect for a few days and not get too caught up in all the Cyber week craziness!
We flew home bright and early on Saturday morning and got home Saturday night. After dinner we watched "The Noel Diary" on Netflix. Henley was very into it 😉 The cats all did well with their new sitter who took such great care of them!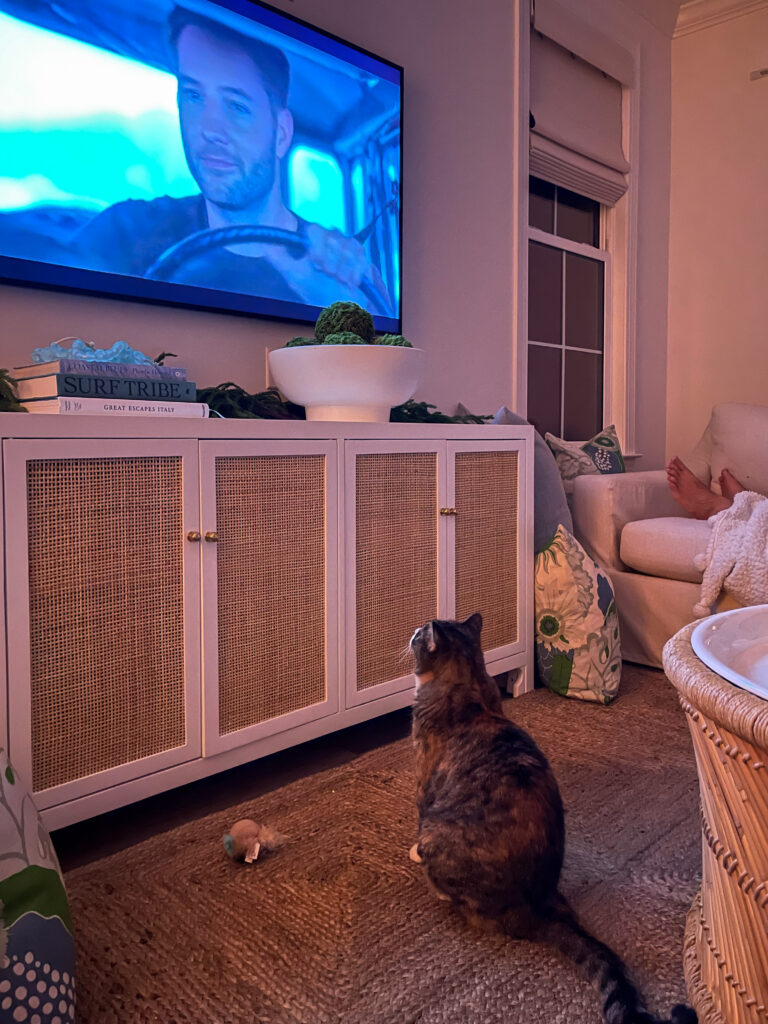 We hopped on our bikes first thing Sunday morning to head to breakfast at Raw & Juicy again. I just love this little spot in Alys Beach so much!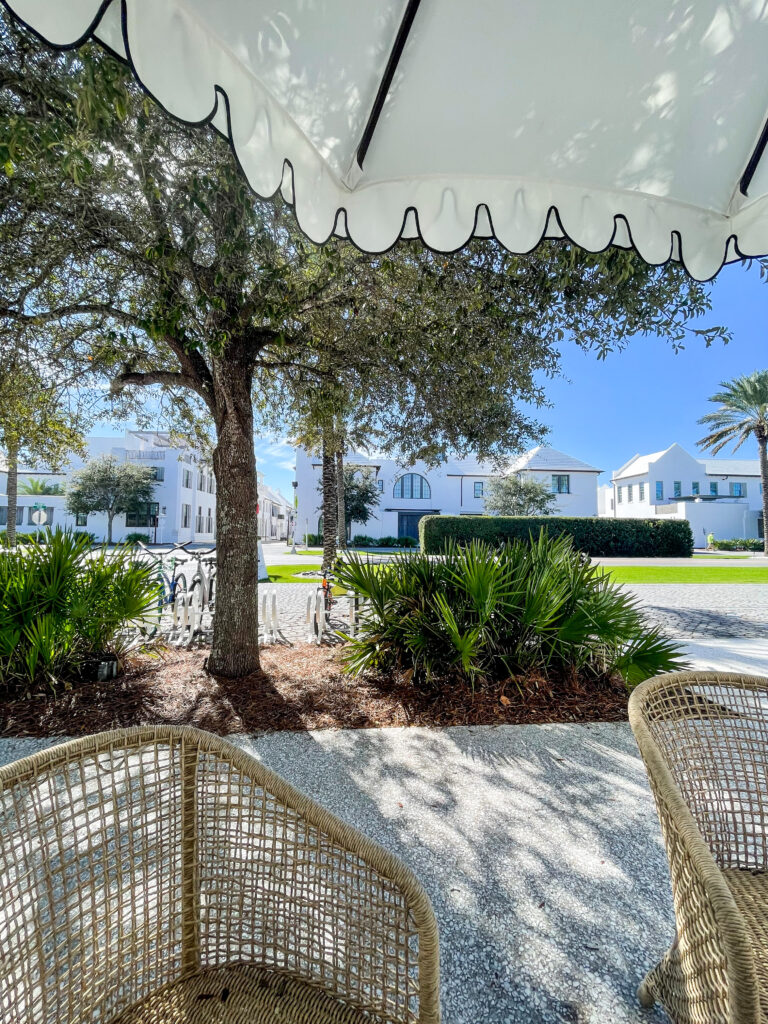 We also went down to the beach. It was a windy day and the water was pretty rough, but it was still so beautiful!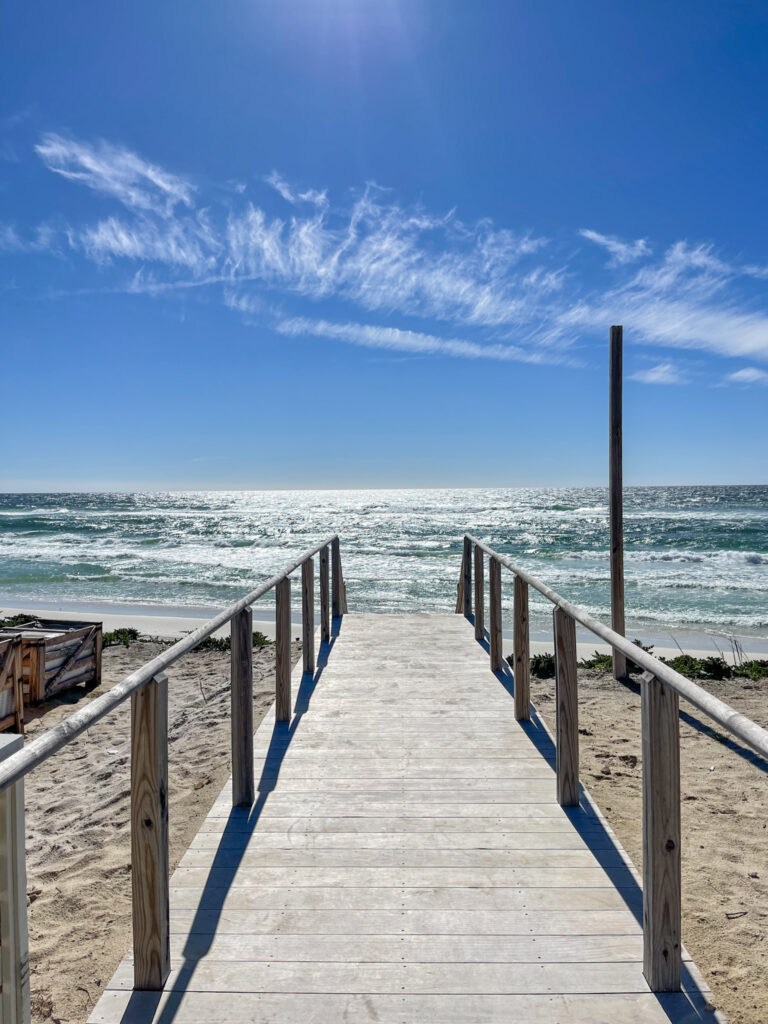 Our besties and goddaughters are flying in tomorrow from Omaha to spend almost a week with us! We're really looking forward to it! Since the girls are only 2 and 4, it will also give us some good ideas and activities for those that visit the area with small children! We're looking forward to their time with us, followed by some of Kurtis' side of the family coming down, as well!
Recent Buys & Sales
Following are some sales from the weekend that have carried over and are still going strong! Some are also adding a donation component to your purchase for Giving Tuesday! You can see my top Cyber Monday picks here.
I hope you all have a great week!
If you would like to follow along on more of my home decor, DIY, lifestyle, travel and other posts, I'd love to have you follow me on any of the below channels: