Happy Monday! I hope you all had a nice, relaxing weekend! Here's a little bit of what we've been up to around here this past week.
This post contains affiliate links for your shopping convenience. Click here to read my full disclosure policy.
Home Projects & Updates
Overall it was a pretty lazy weekend for us. Which was a really nice change-up!
I tried to wrap up my final Christmas decor over the weekend. Even after sharing my 2020 Christmas home tour, I had a few tasks left to finalize. One was getting my last wreath with bells on the cute paint-dipped blanket ladder in our den. Turns out it's way too big for the ladder, but I'm going with it 😉 I love how it adds a little Christmas cheer to this corner.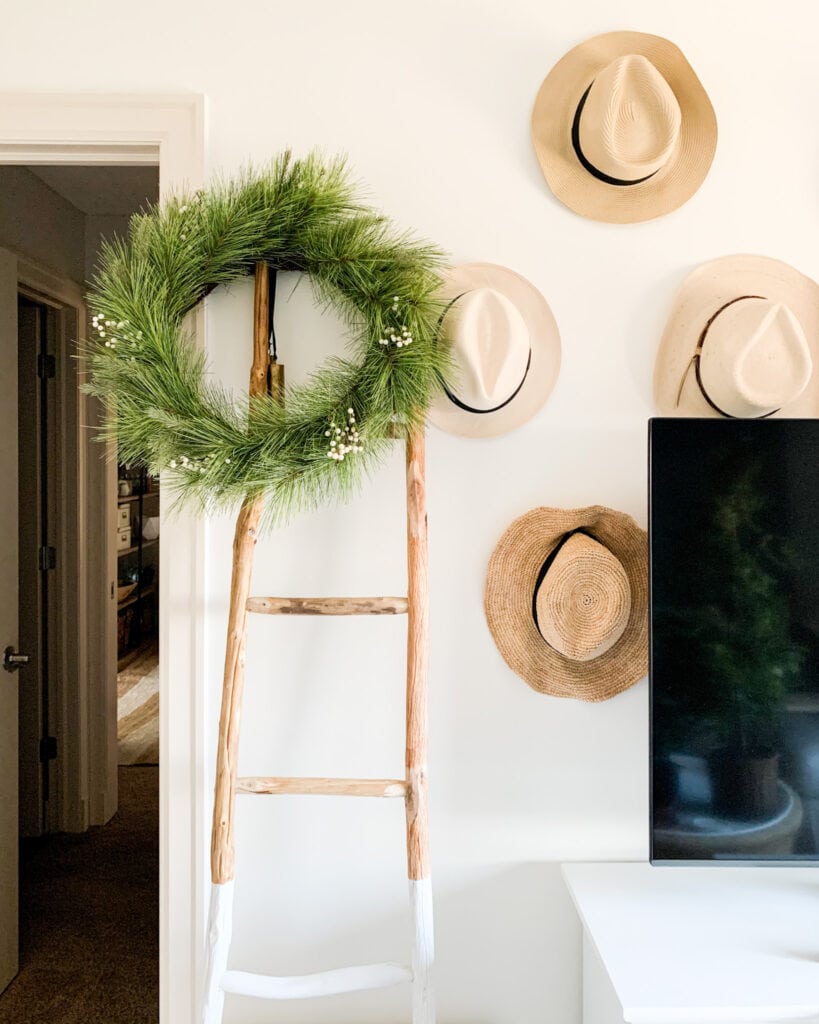 I mentioned last week I ordered the 4′ version of the 6′ LED birch trees we have in our courtyard. I was able to get it set up over the weekend. I love how it looks, but I'm thinking I could have gotten away with the 6′ here too, despite the taller planter.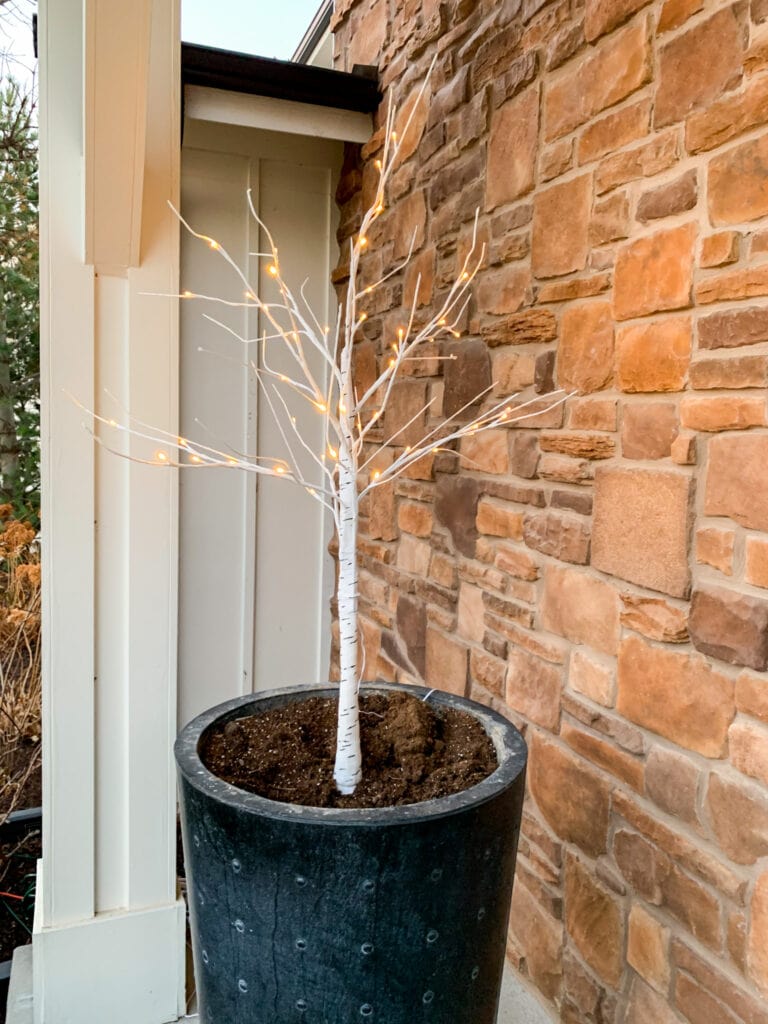 They look so cute at night! I actually received several messages on Instagram from people sharing the ones they bought and how they looked. Sounds like you all are loving them too!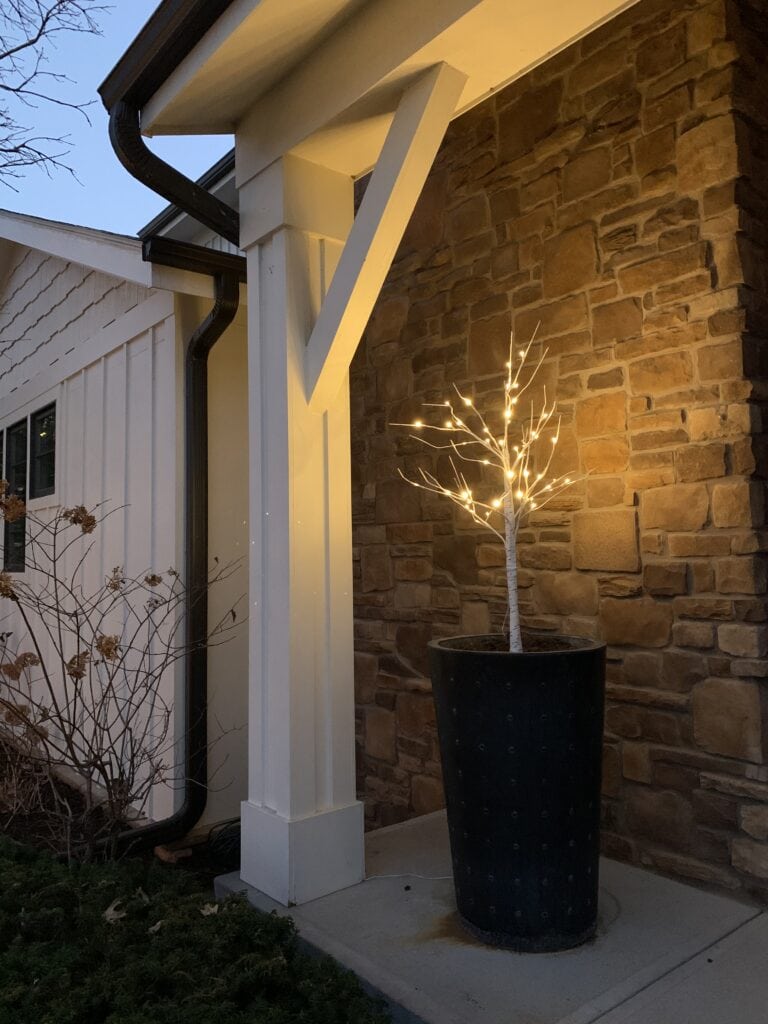 Top Sellers Of The Week
Following are the top sellers of the week across all of my channels. Links to each item are below the graphic. Side note: I make these graphics every Sunday to share on Instagram, so sometimes the sales are slightly different by Monday morning. But I believe the ones marked with sales are still on sale of some sort!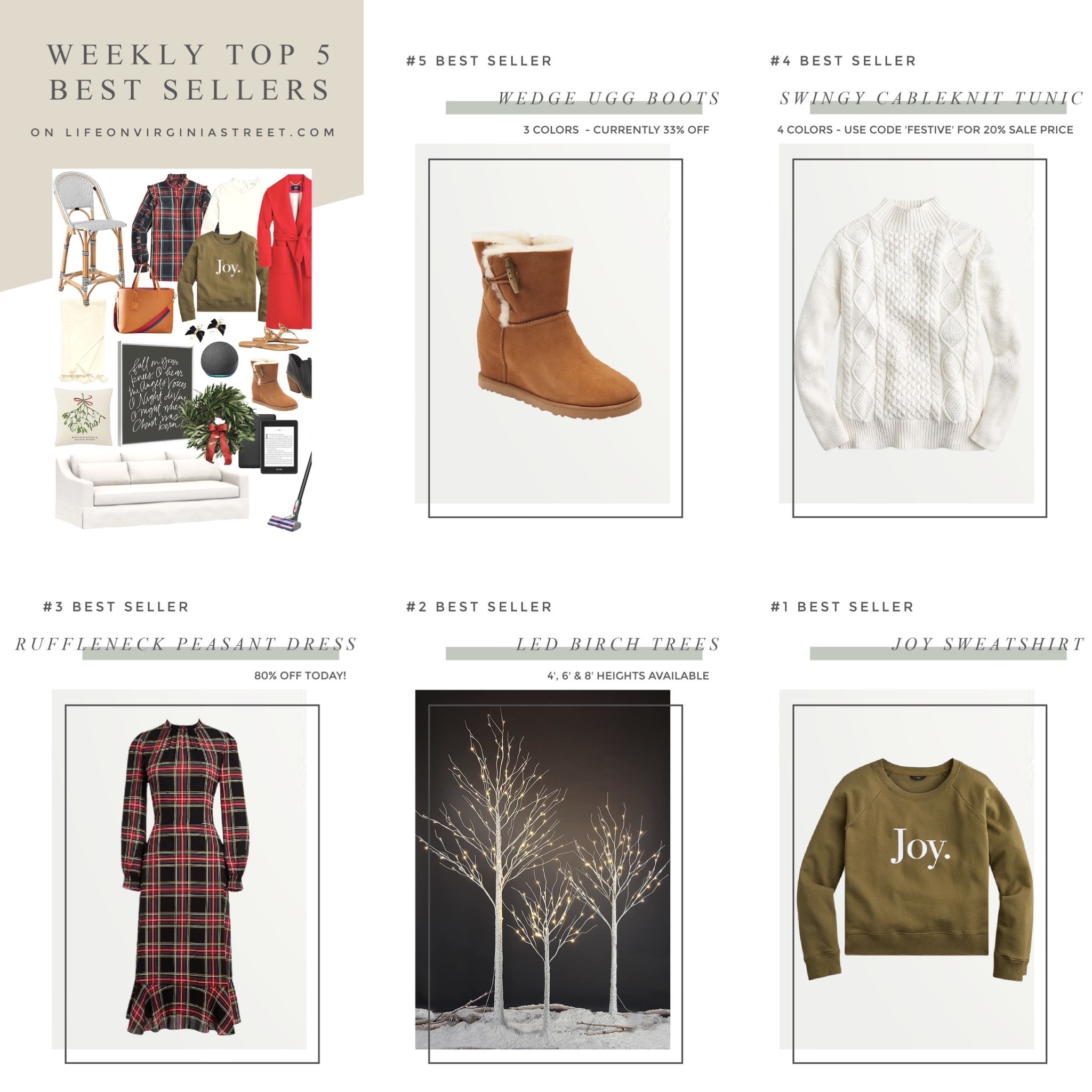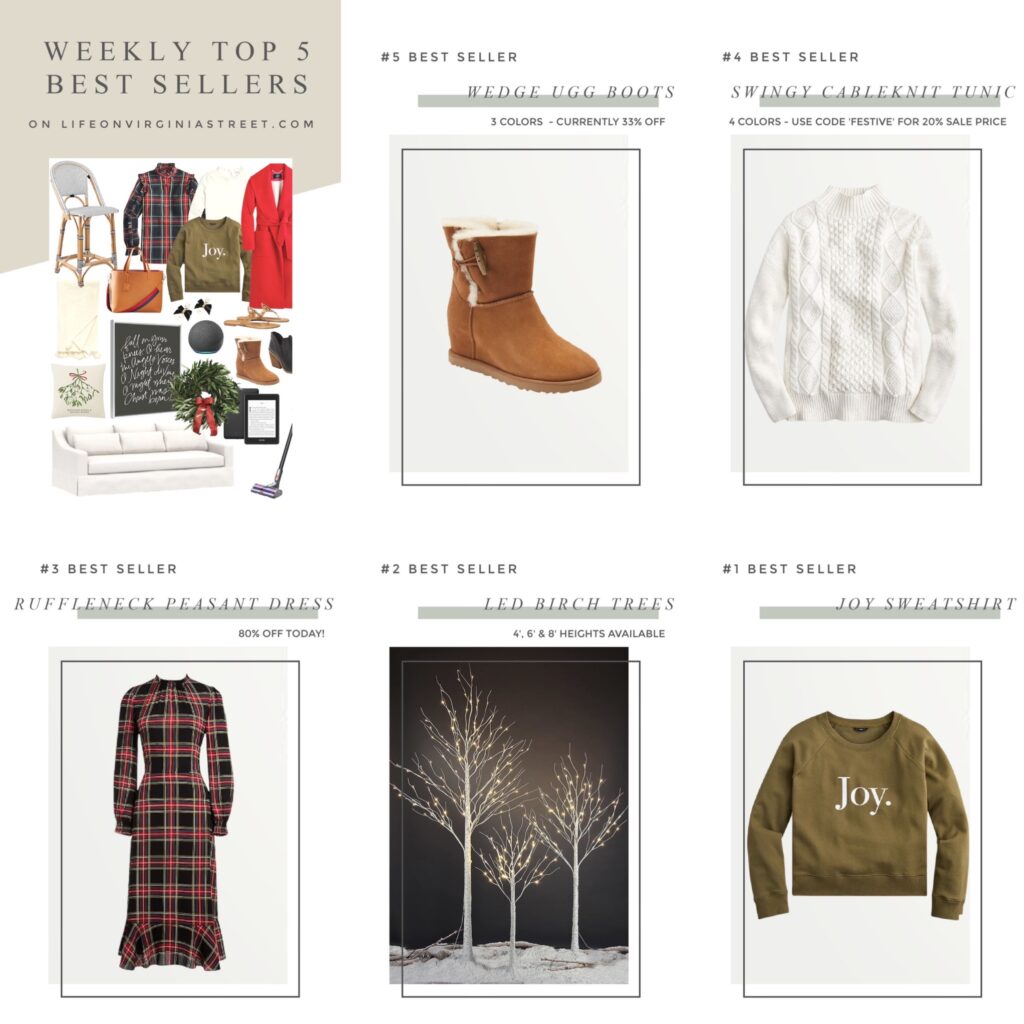 Around Town & For Fun
We finally got to work on this cute puzzle this past week. But as you can see, even after a week, we haven't made much progress 😉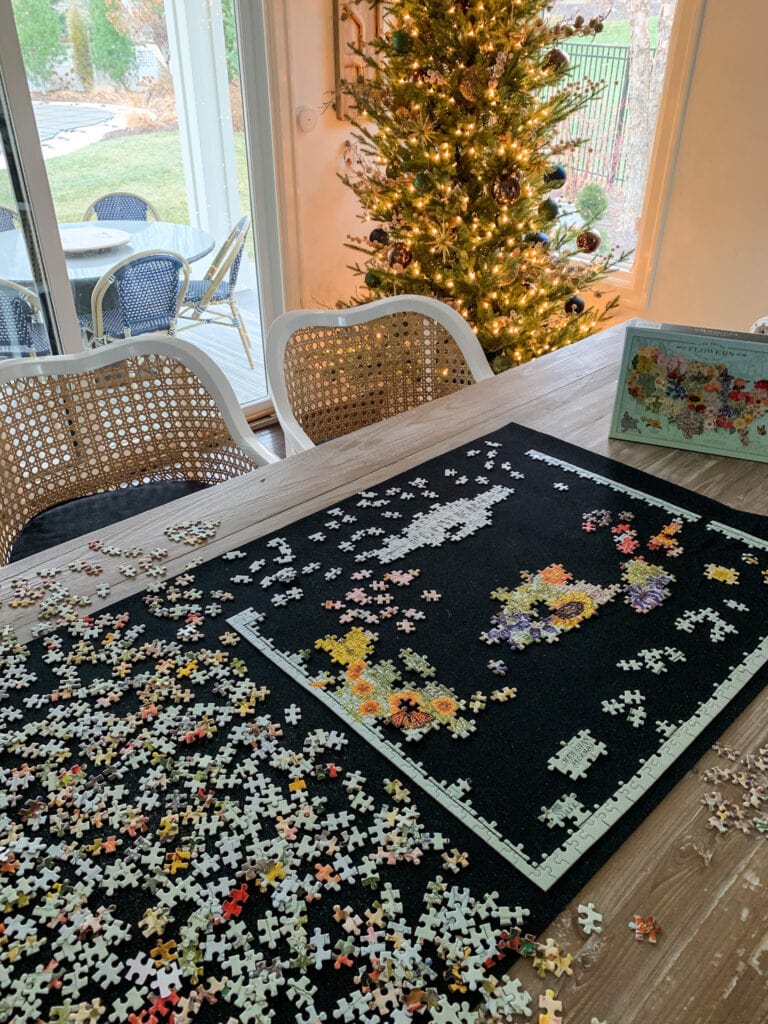 This has been a common scene around here. Bailey gets in her new favorite chair, and then Hawkeye thinks he has to sit with her. He loves it, but she's not quite so happy about it. She's good at tolerating him though 😉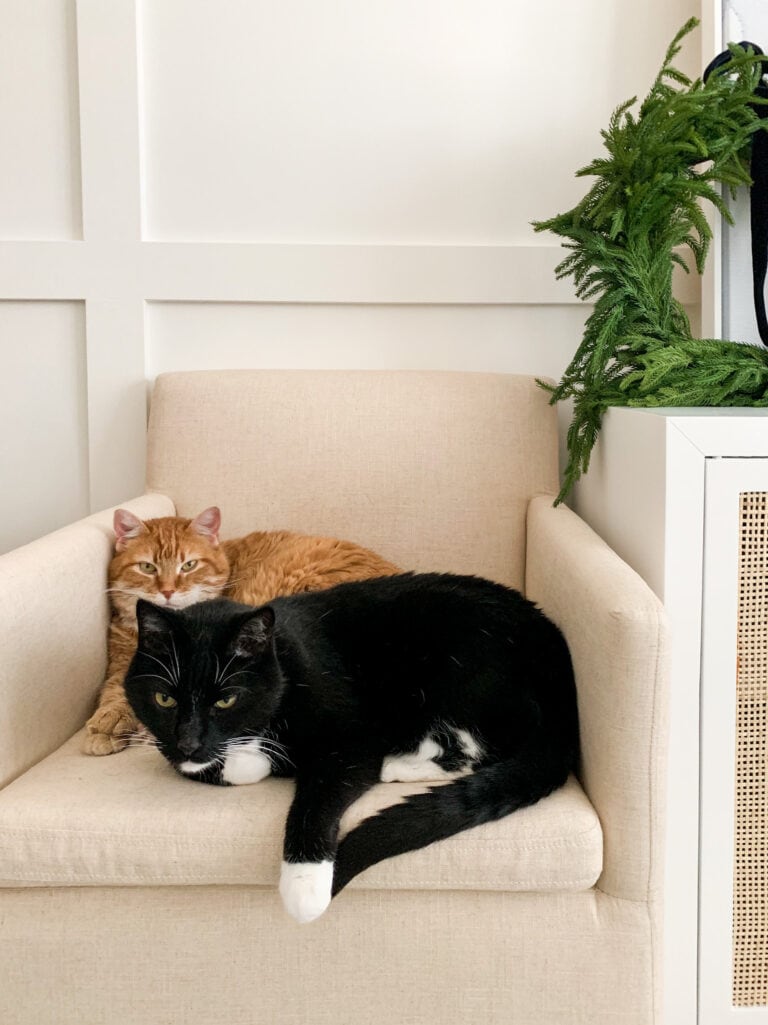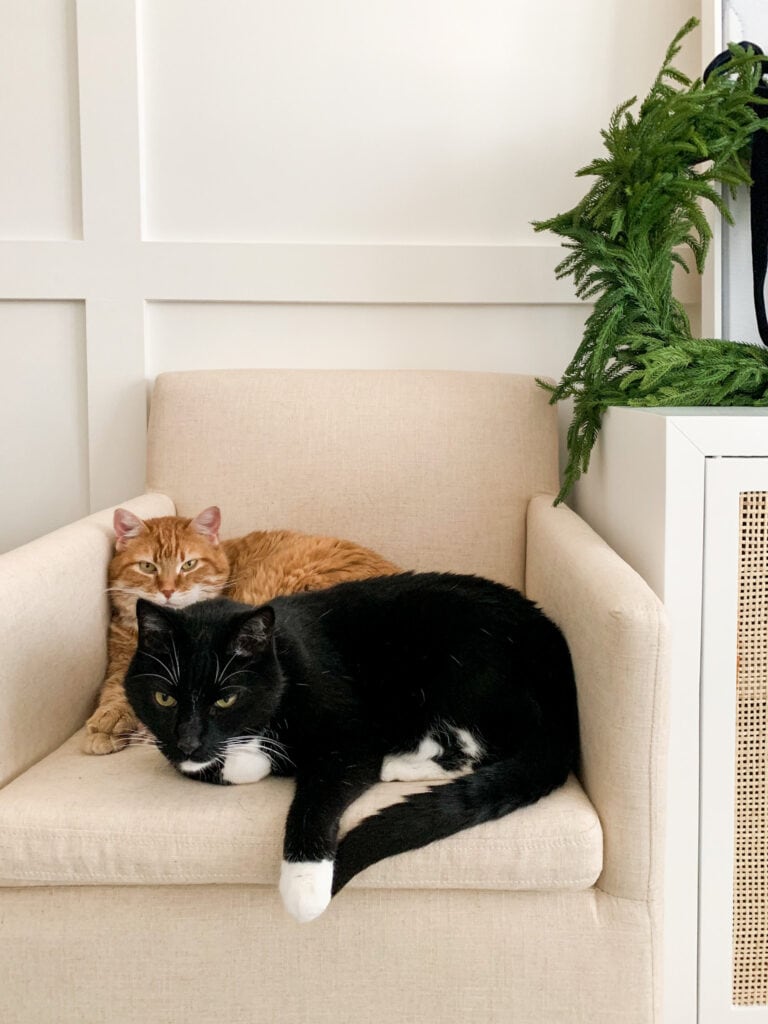 I finally got a little bit of reading time in over the weekend while Kurtis was watching football. I headed up to the den, lit this wintery candle, and spent a few hours reading this book. It was nice and peaceful after the last few crazy weeks!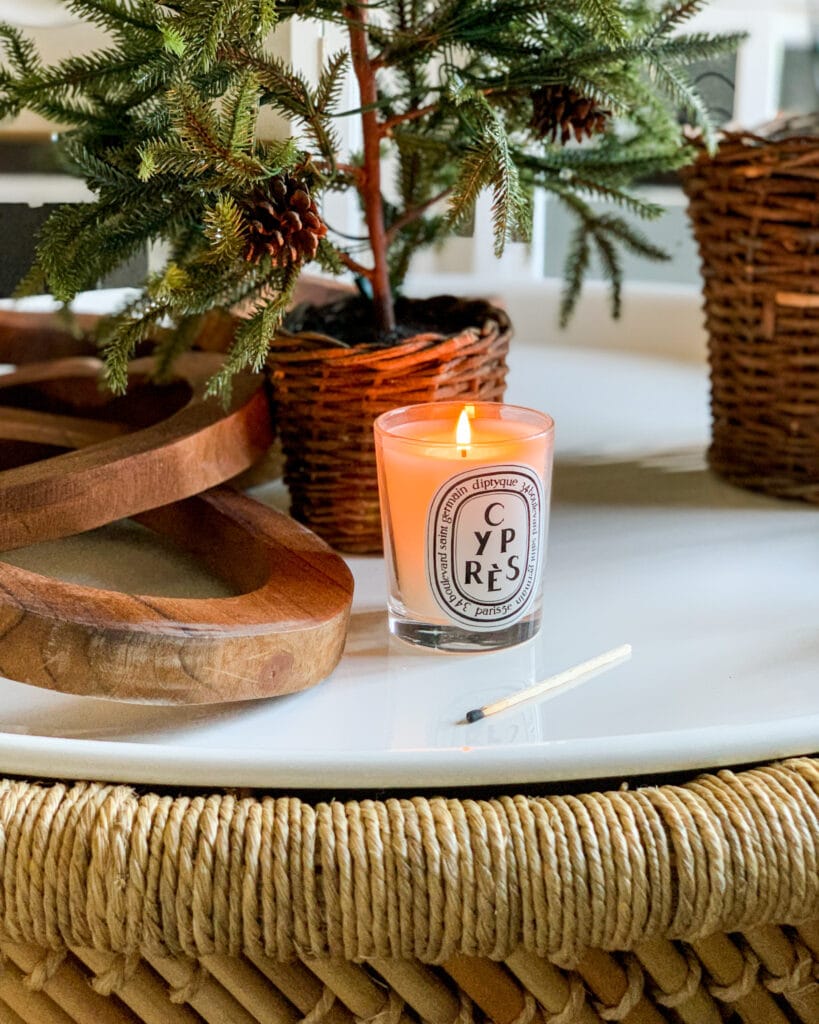 DEN SOURCES: Round Coffee Table | Wood Links | Pre-Lit Mini Trees | Candle
I recently trained Kurtis to help me with a few minor blog tasks. He's been doing so well! He even picked out a few cute men's items for a collage I wanted to load in the LikeToKnowIt shopping app that I thought I'd share with you. Granted, I had to make the collage and tweak a few colors but he's doing really well for a rookie!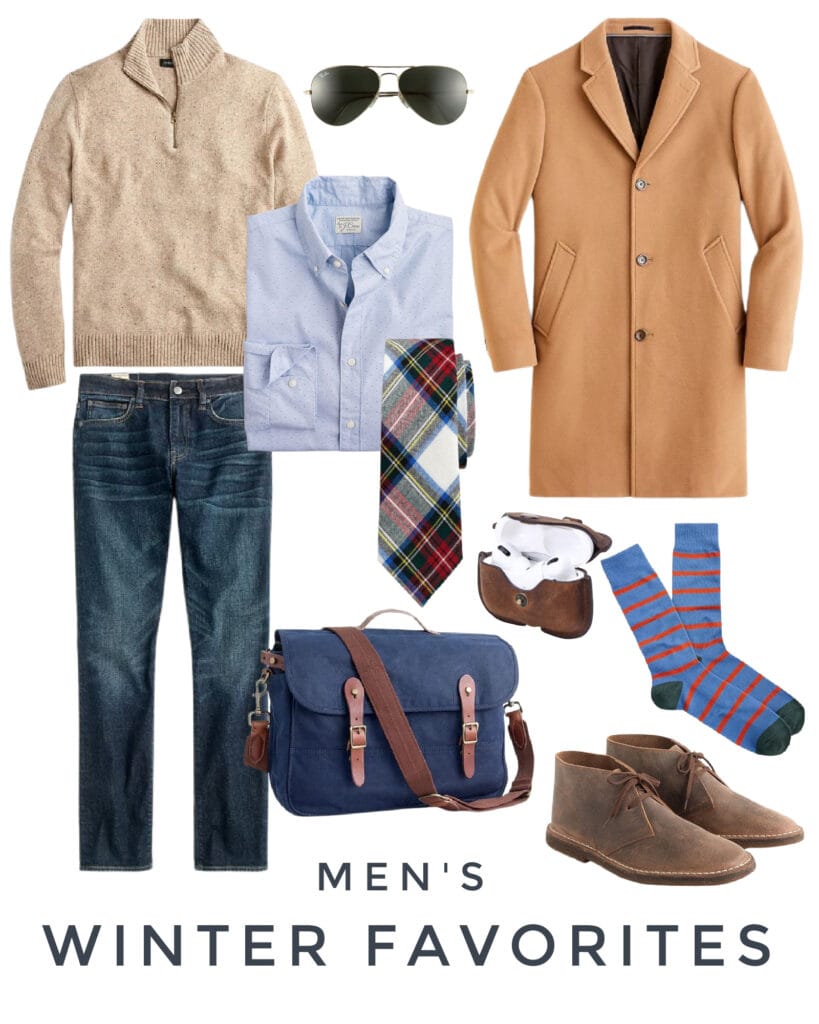 SOURCES: Zip Sweater | Jeans | Dress Shirt | Sunglasses | Tie | Top Coat | Leather AirPods Pro Case | Messenger Bag | Socks | Boots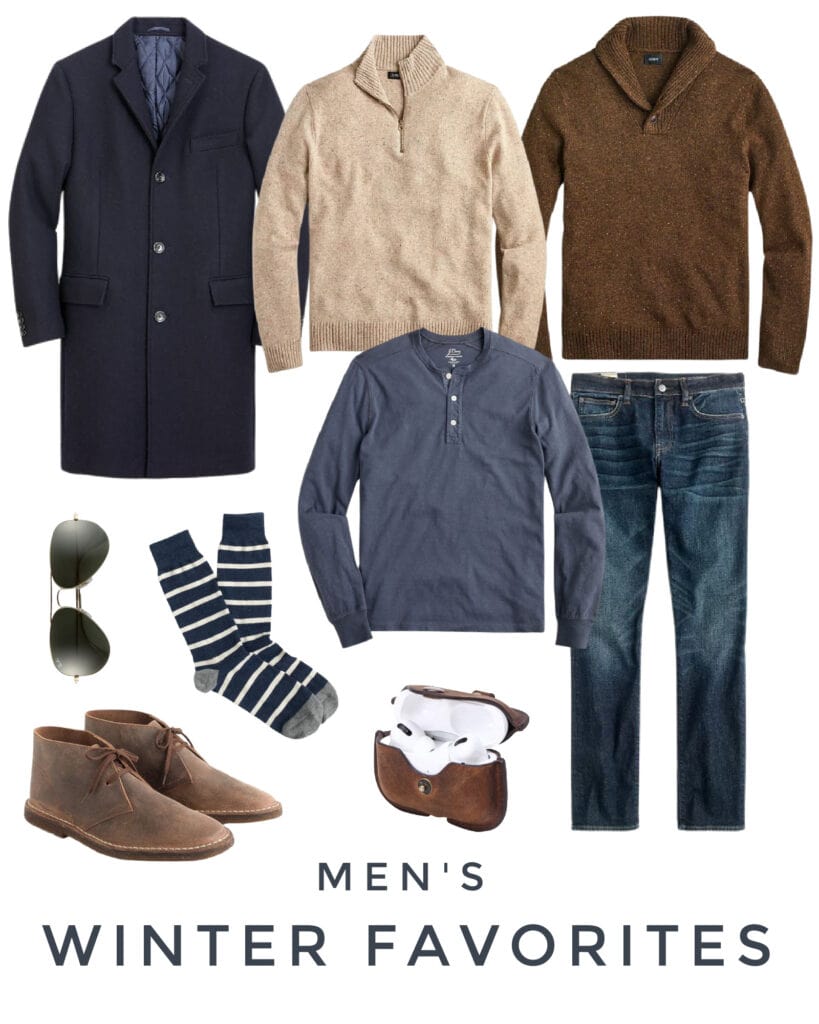 SOURCES: Top Coat | Zip Sweater | Shawl Collar Sweater | Henley Top | Sunglasses | Jeans | Leather AirPods Pro Case | Socks | Boots
I'm hoping to get a big head start on our 2020 Fall & Winter Project Plans this week! Ideally I'd like to get a few places cleaned out and then sorted for donations or to sell. I think by clearing things out before the end of the year, it will be easier to tackle a few of those items on our list!
Recent Buys & Sales
Following are some of the sales that have carried over from the weekend or new ones that have started today! You can see some of my top picks from the weekend sales here.
I hope you all have a great week!
If you would like to follow along on more of my home decor, DIY, lifestyle, travel and other posts, I'd love to have you follow me on any of the following:
Pinterest | Instagram | Facebook | Twitter
disclosure: some affiliate links used