I hope you all had a wonderful holiday weekend! And just like that, we're already starting December! I have a feeling January will be here before we know it, and I'm totally okay saying goodbye to 2020! But, I also really want to embrace the holiday season this year. Even if it's mostly just from home!
This post contains affiliate links for your shopping convenience. Click here to read my full disclosure policy.
Home Projects & Updates
Our neighborhood has a tradition of wrapping all the trees in our parkways with white lights for the holidays. However, since our original tree died in our parkway and our new one only has a trunk width of about three inches, we decided to skip it. But, we wrapped all of our big trees in our front yard to help us blend in a little better!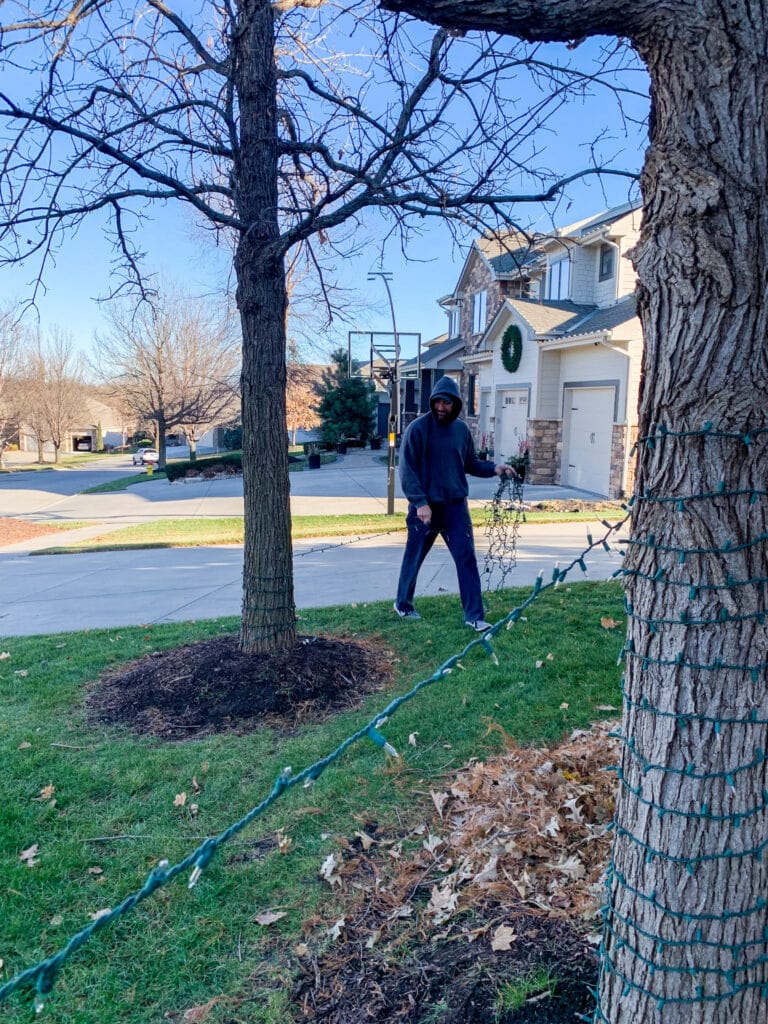 I love how it turned out! I'd love to eventually line our roof with lights (I've said that for seven years now). But Kurtis said I'd for sure have to hire it out, because he can barely deal with just wrapping the trunks 😉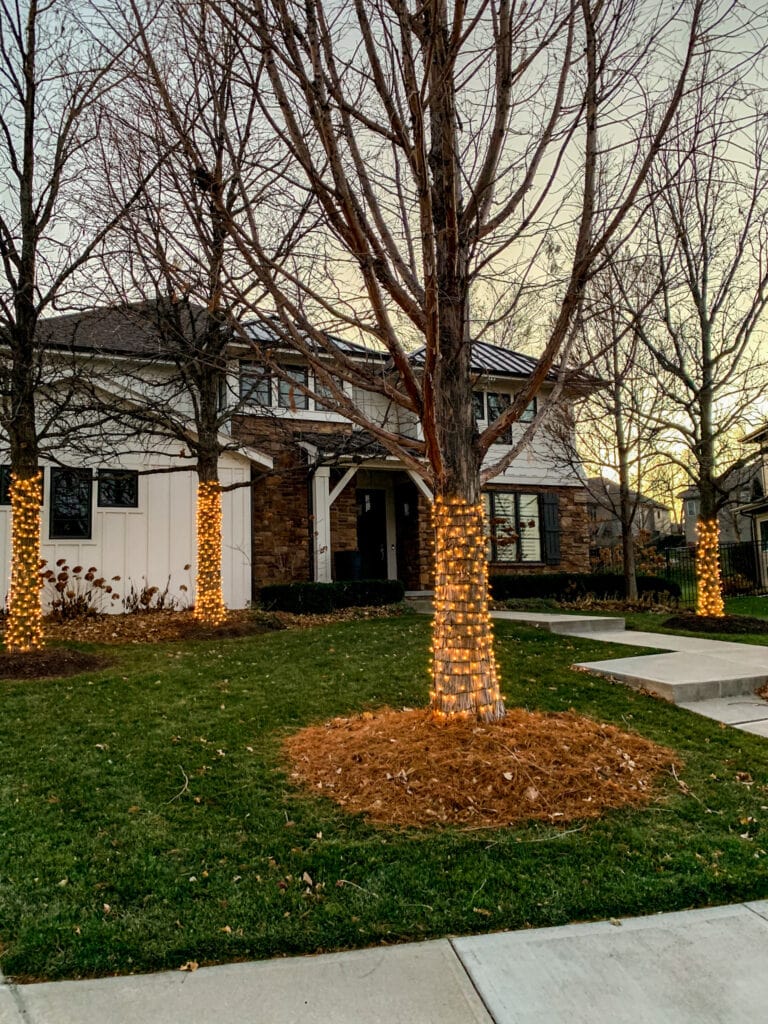 I had every intention of searching for bathroom makeover products over the holiday weekend, but I worked almost all weekend long and didn't really want to sit at my computer during down time. So, I was glad to see many sales carried over today. I'm hoping to get a vanity ordered so we can get moving on those projects!
Top Sellers Of The Week
Following are the top sellers of the week across all of my channels. Links to each item are below the graphic.
Around Town & For Fun
We cancelled our plans to go to Iowa for Thanksgiving with all of Kurtis' side of the family, and instead had Kurtis' sister and our brother-in-law over to our house. It was just the four of us and it turned out really nice! I think this was only our third time ever hosting Thanksgiving in our 15 years of marriage since we're typically with one side of our family or the other. I wore this cotton fair isle sweater, and love it so much! The colors are really pretty and saturated. I forced Kurtis into a selfie for the occasion.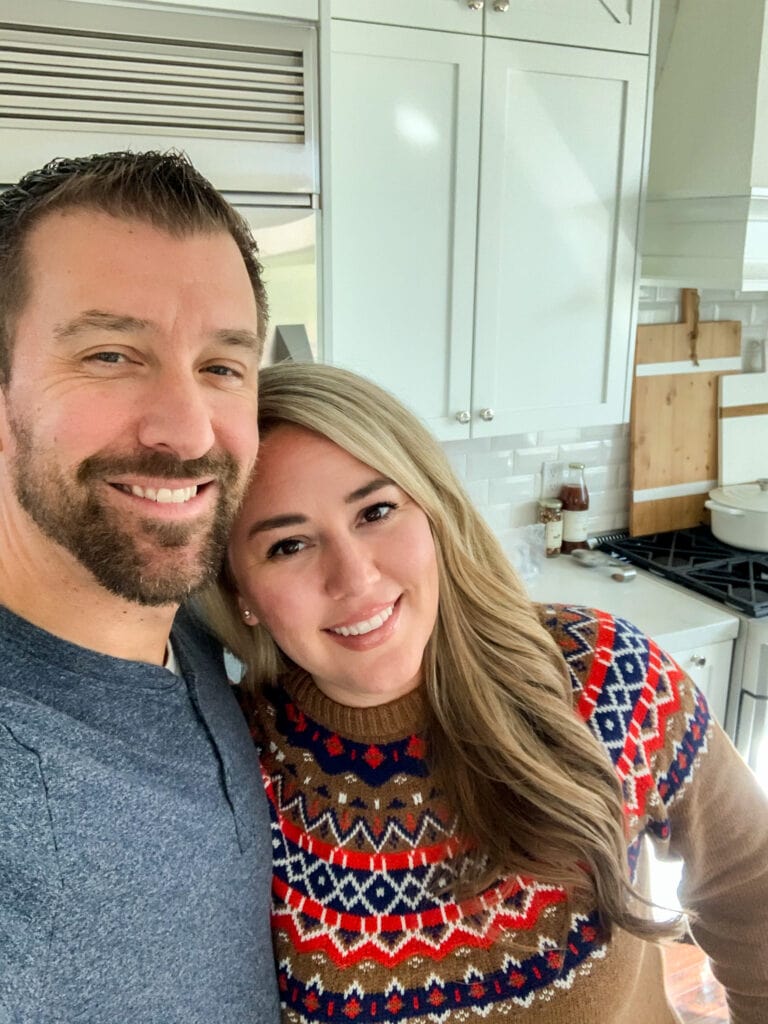 We ordered a Honey Baked Ham, and then I just made mashed potatoes while Kurtis made his favorites, green bean casserole and stuffing. We kept it super simple and of course ended the afternoon with a Costco pumpkin pie 😉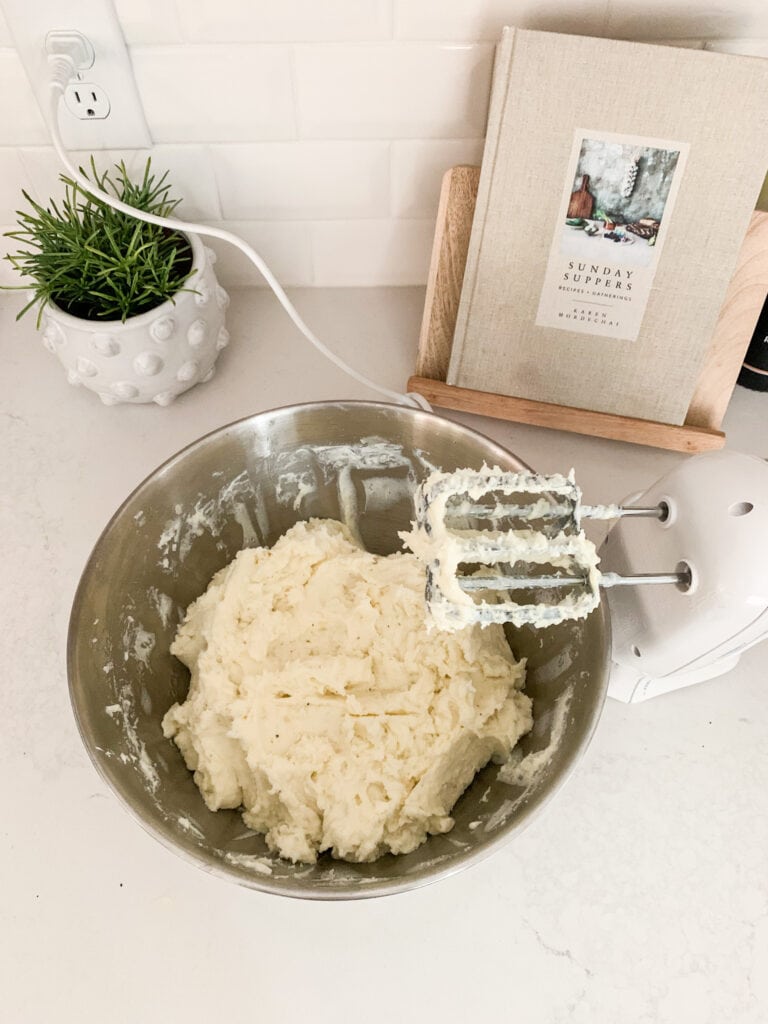 I wrapped up a little more decorating over the weekend. Here is the turtleneck sweater and boots in action (from last week's Wednesday Watch List). I still can't believe the sweater (which comes in three colors options) is now only $6.99! It fits fairly true to size (I'm in a Large) but if you want a looser fit, I'd size up.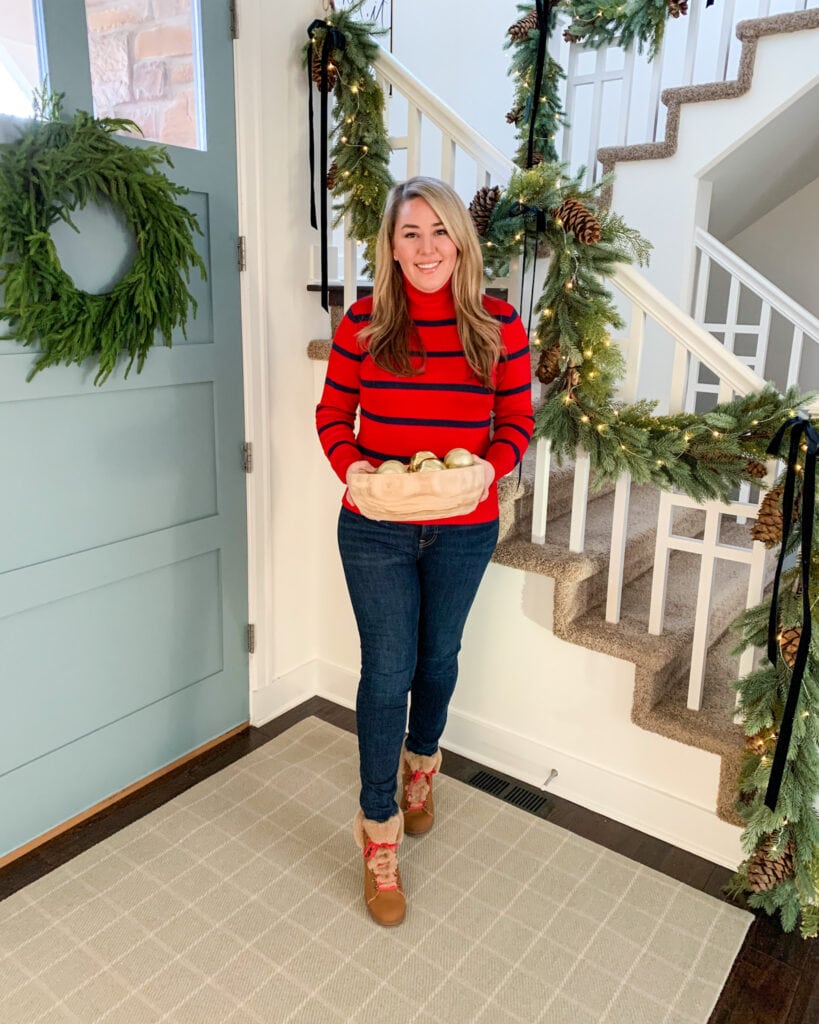 We had dinner down at our BFF's house one night. It's always fun getting some cuddle time with the new baby! I wore this cute tartan plaid sweater.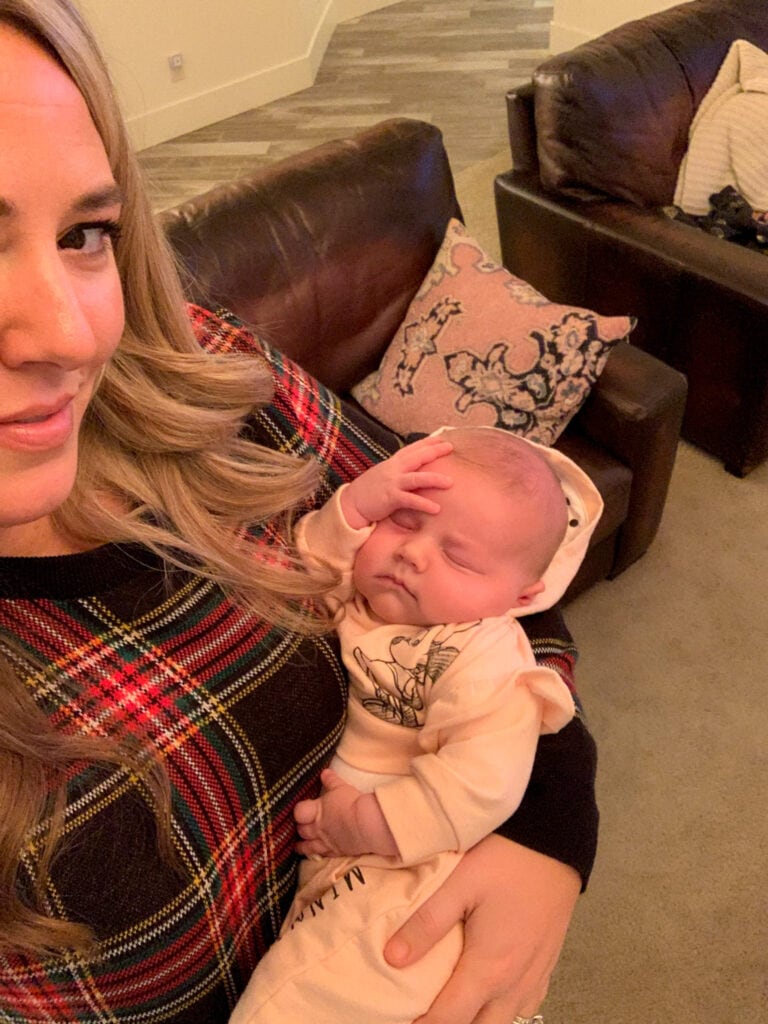 Is she not the cutest?! I love how chubby her cheeks are getting!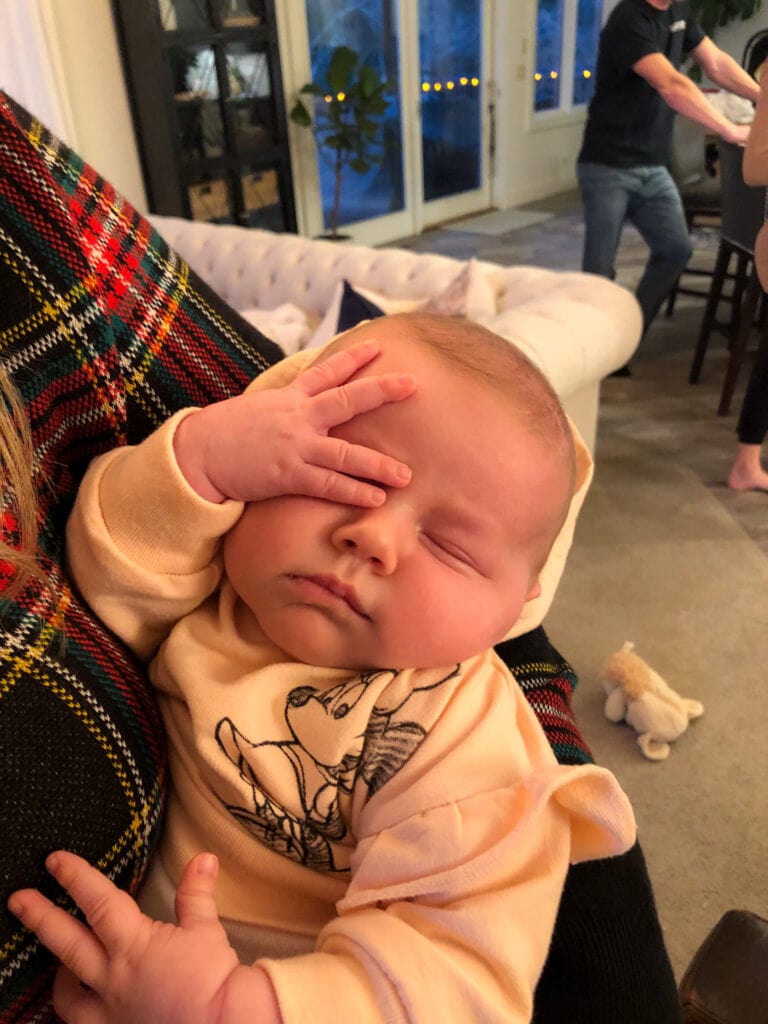 Our goddaughter got her own Christmas tree in her room, and she couldn't wait to show Kurtisarah (she blends our names together). She was so proud of her cute little animal ornaments and had to name all of them for us!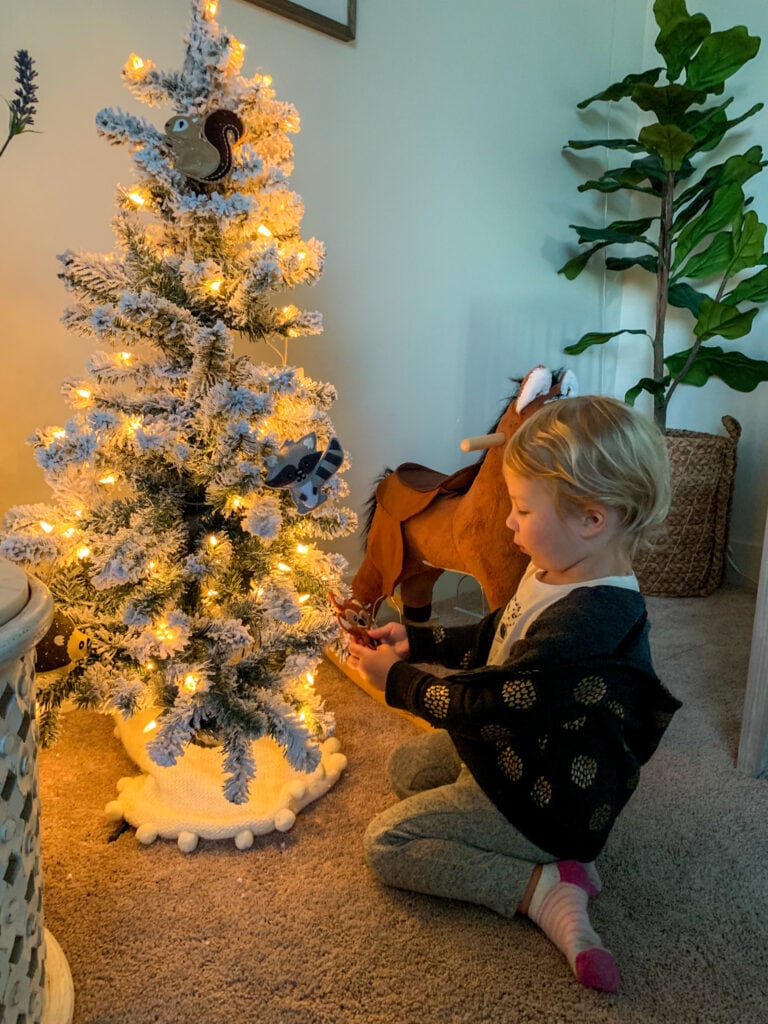 I got the sweetest delivery from Mulhall's, a local nursery, last week. I've never had a fresh rosemary tree before, and it is heavenly! This might have to be an annual tradition!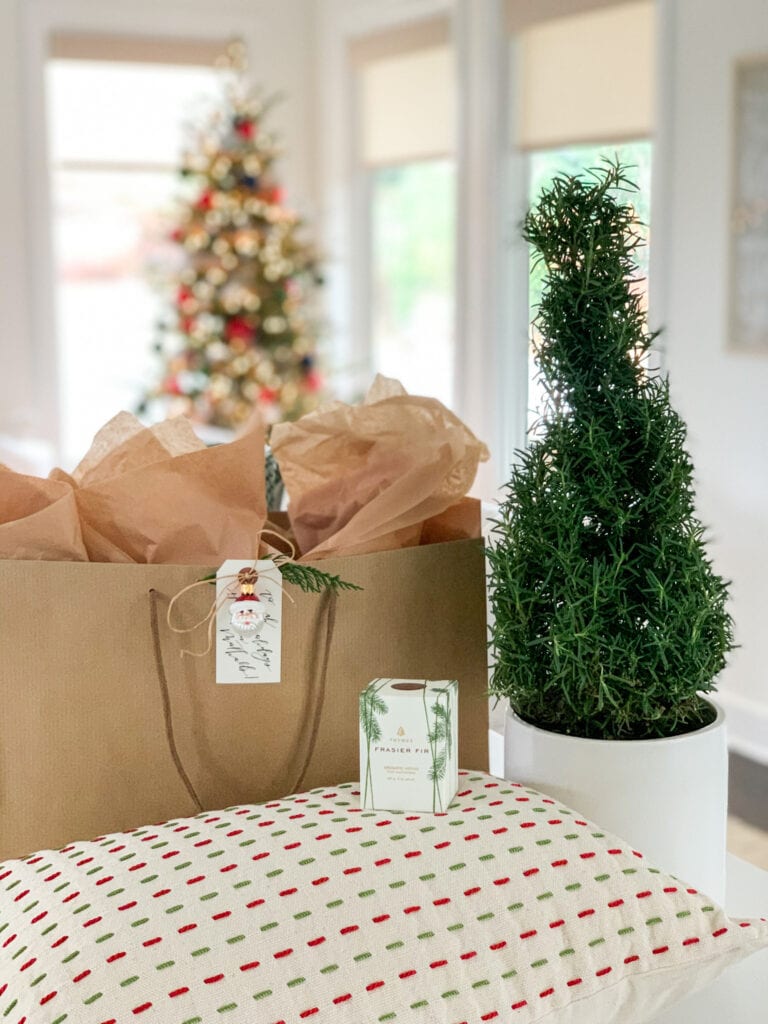 On Sunday night, we watched The Holiday for the first time this season. Not gonna lie – it gets better every time I see it! This time around, I also downloaded the original score on my iTunes, and basically listened to it five times through yesterday while working.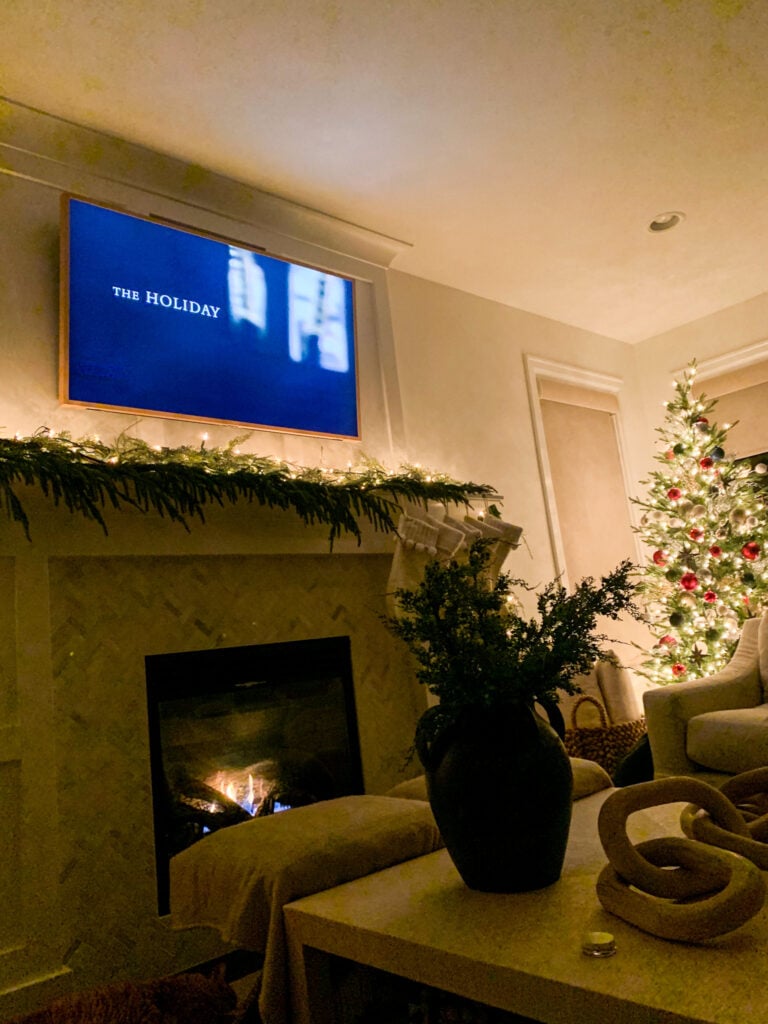 This is the cats' favorite time of year. Mom and Dad are inside all day, and the sun has shifted so they get sun most of the day and then fire time at night!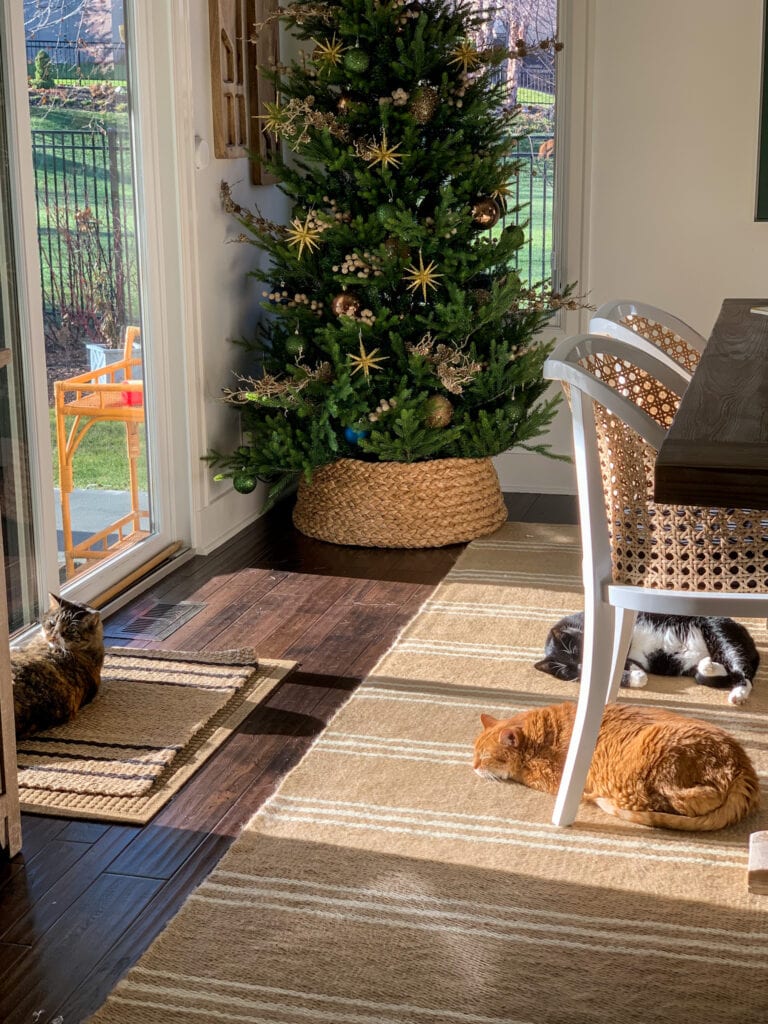 This is Bailey's new favorite way to sleep. She basically smashes her head into the side of this chair until you can't even see half of her face. It looks really comfortable 😉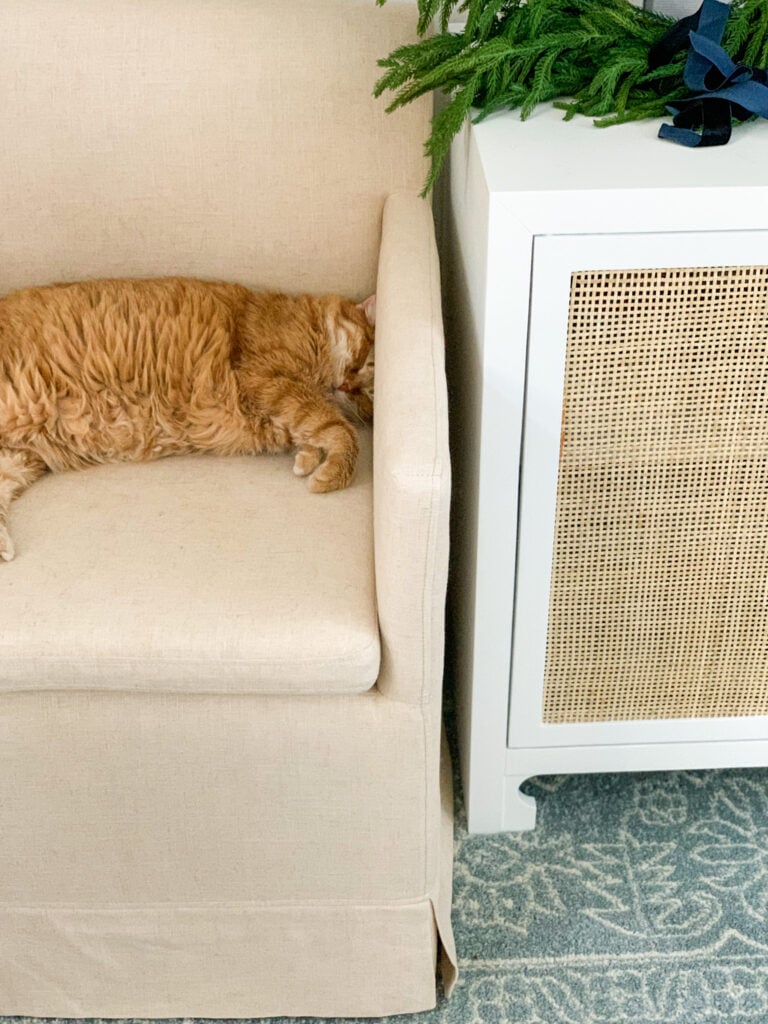 Lastly, today is Giving Tuesday! If you have any favorite charities and non-profits to support, I know most can use our help more than ever this year! Here are a few of my favorite local charities to support if you're on the hunt for some new ones.
Even if you can't give money, I know many will also take tangible donations in the form of clothing, canned goods, cleaning supplies, etc.!
I hope you all have a great week!
Recent Buys & Sales
Following are some of the sales that have carried over from the weekend or new ones that have started today! You can see some of my top picks from The Best Cyber Monday Sales & The Best Black Friday Sales. Some of them are still live, but I imagine some may be taken down yet this morning! Many sites are also doing donations for Giving Tuesday, and offering a portion of sales to various groups.
I hope you all have a great week!
If you would like to follow along on more of my home decor, DIY, lifestyle, travel and other posts, I'd love to have you follow me on any of the following:
Pinterest | Instagram | Facebook | Twitter
disclosure: some affiliate links used