Thank you so much for all the sweet comments on our summer home tour yesterday! Today I'm sharing our weekend recap since it got bumped yesterday. Here's a bit of what we were up to around here this past week.
This post contains affiliate links for your shopping convenience. Click here to read my full disclosure policy.
Home Projects & Updates
I spent most of last week prepping for my summer home tour and watering plants because of the extreme heat we had. I also listed our old fire pit set on FB and that sold pretty quickly. I also finally listed our old dining chairs and have a few people interested but they haven't sold yet. I know those may take a bit longer. But once I do, I can get some photos of the space for you!
Kurtis cleaned up our pavers out back. In the photo below, our lawn had been mowed the day before so it's not like the grass was super long. It just starts to grow over the pavers if you don't maintain them. On the right is after he edged each of them individually. It takes a lot of time, but he only has to do it once or twice a season. And I swear the grass didn't get less green – the lighting just changed a lot 😉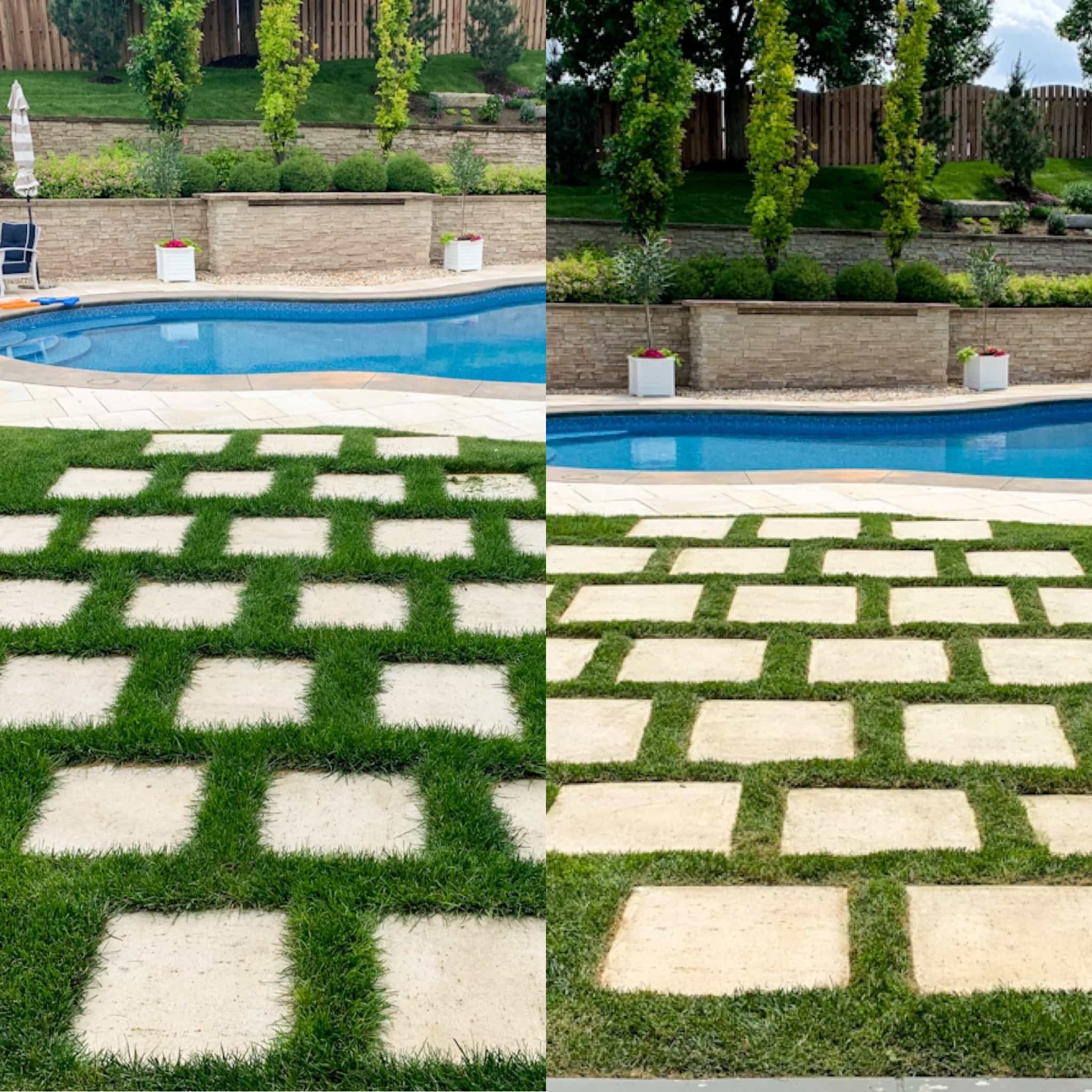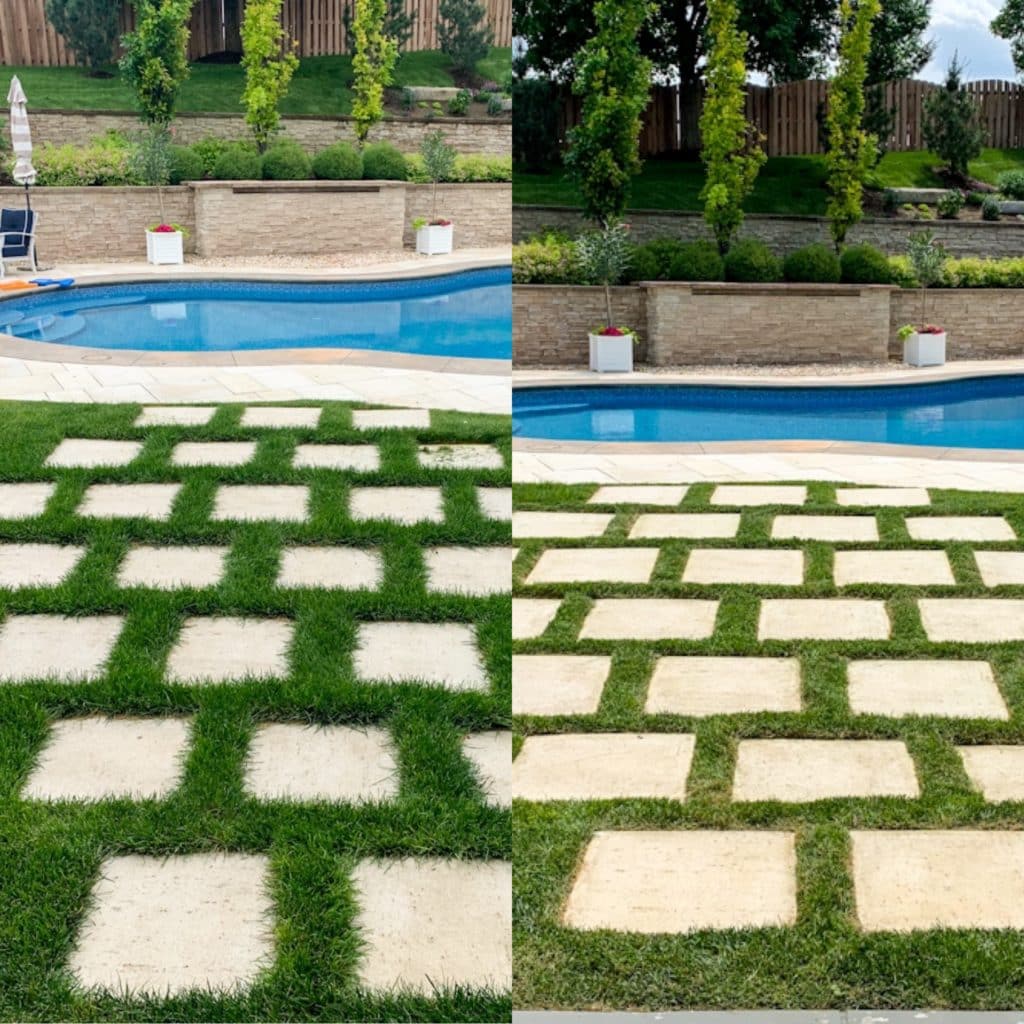 He also power washed the courtyard for me once the old fire pit set was gone. It's pretty disgusting how dirty it got after it was cleaned just last year! It's so satisfying to watch all the grime come up. After sharing a video on my Instagram stories, I got a ton of requests for a link to our power-washer. Unfortunately, ours is 13-15 years old (we know we bought it in our first house) so it's no longer available. It's a TroyBilt with a Briggs & Stratton engine. I'm sure it wasn't super expensive at the time but it has worked great for us after all these years!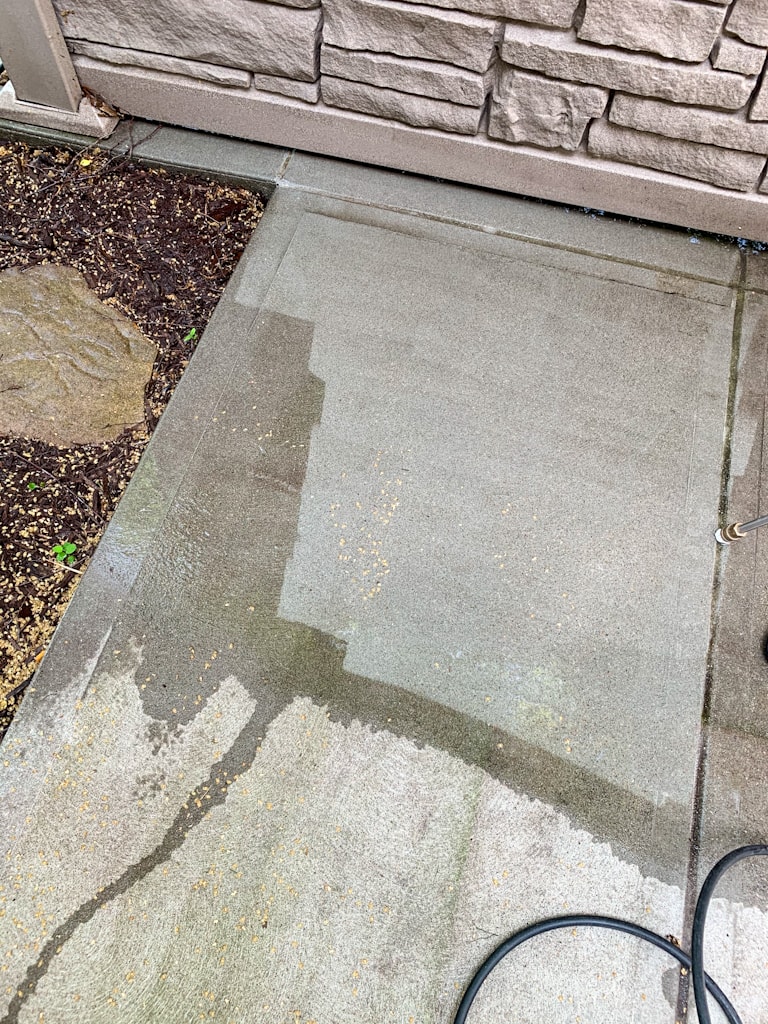 While Kurtis was cleaning pool filters on Sunday, I assembled two of the four swivel chairs I bought for the courtyard. I'm praying they get re-stocked soon because they are so good in person! They swivel, rock, come with a custom cover, and look so chic! And the price is pretty hard to beat for the pair and this level of quality. I'll continue to stalk them and let you know if they come back in stock!
Much of last week was a blur, but you can see we also strung our shatterproof string lights! We went with the longer set (it was cheaper too) and strung it in a zigzag one direction and then back to the other corner and we only needed one set. I'm hoping to get some strung on the back patio too! Still have to convince Kurtis on that one 😉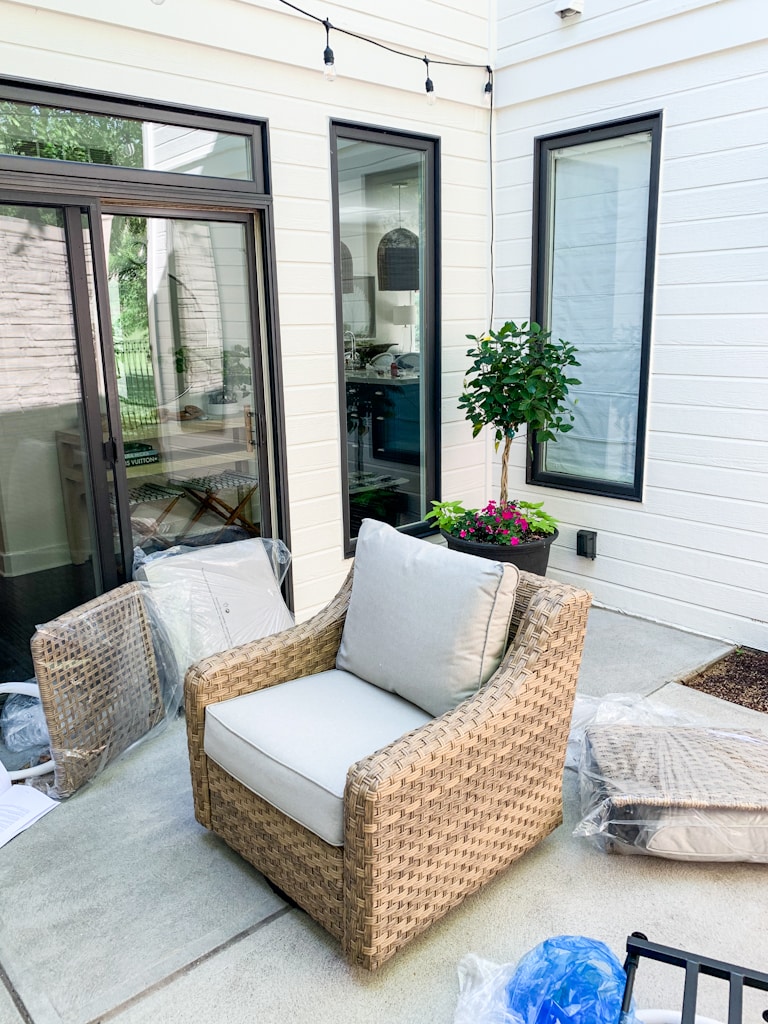 Our knockout roses started blooming this week. I was shocked when I saw these out front. They've never been super healthy out here and have never looked that great. But conditions must have been prime for them this spring because they look amazing right now! They almost look fake in person!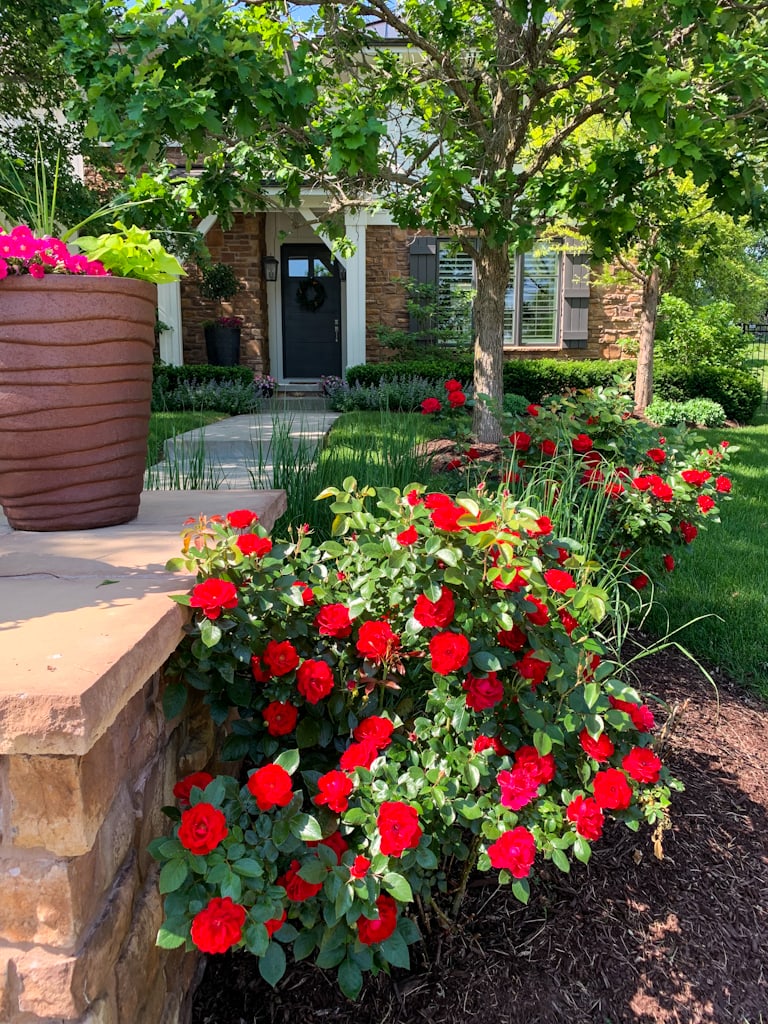 And my Incrediball hydrangeas out back are so close to blooming! They are my first hydrangeas to bloom each year so I'm glad I added five more of them to our yard this year. I'm still working on a yard tour post for all of you guys that asked to show you each of the shrubs and trees we have in our yard.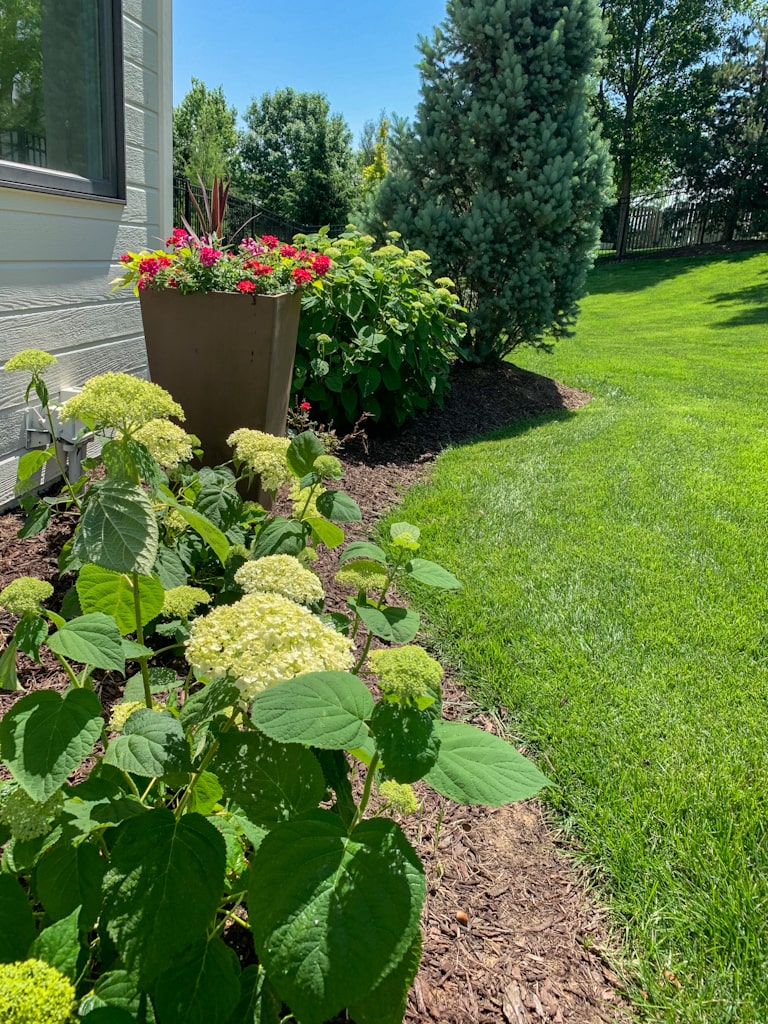 I also realized I need more Dianthus in my life! They are so stunning when they're blooming! This is my first full year with some, so if you have any good tips to keep them re-blooming all summer, I'd love to hear them!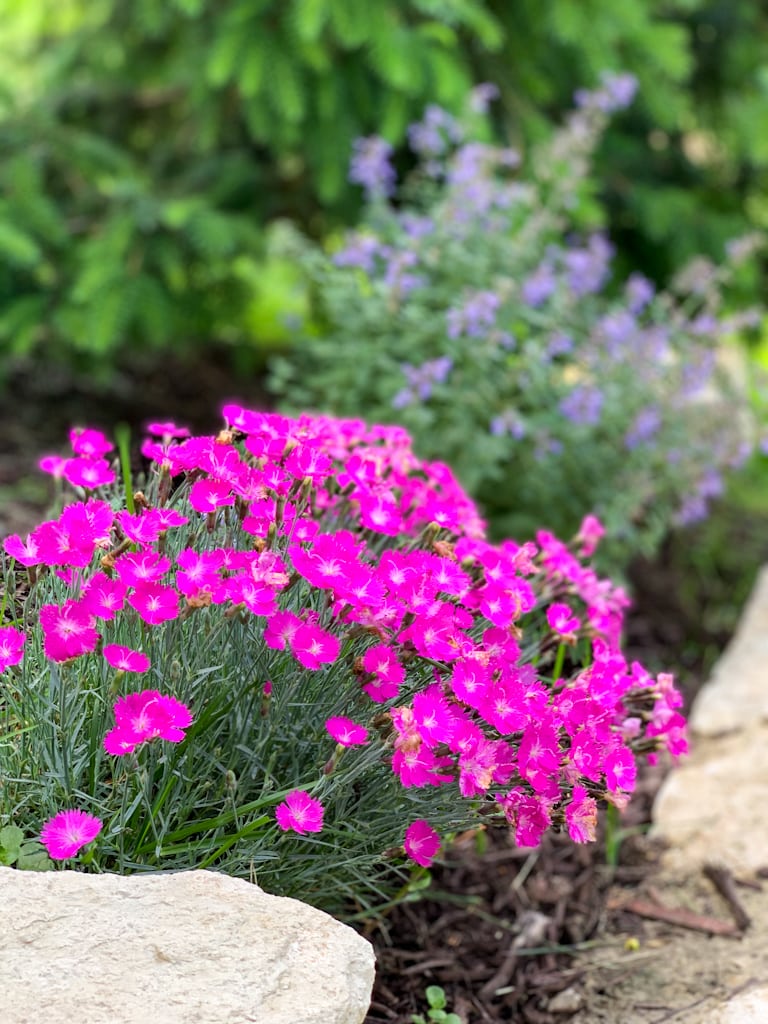 I was a bit sad when I couldn't find my beloved yucca plants for my planters this year, but I have been loving the change with the hibiscus. They are truly amazing to watch! It makes me sad their blooms only last a few days, but it's pretty insane just how quickly they are constantly creating new blooms!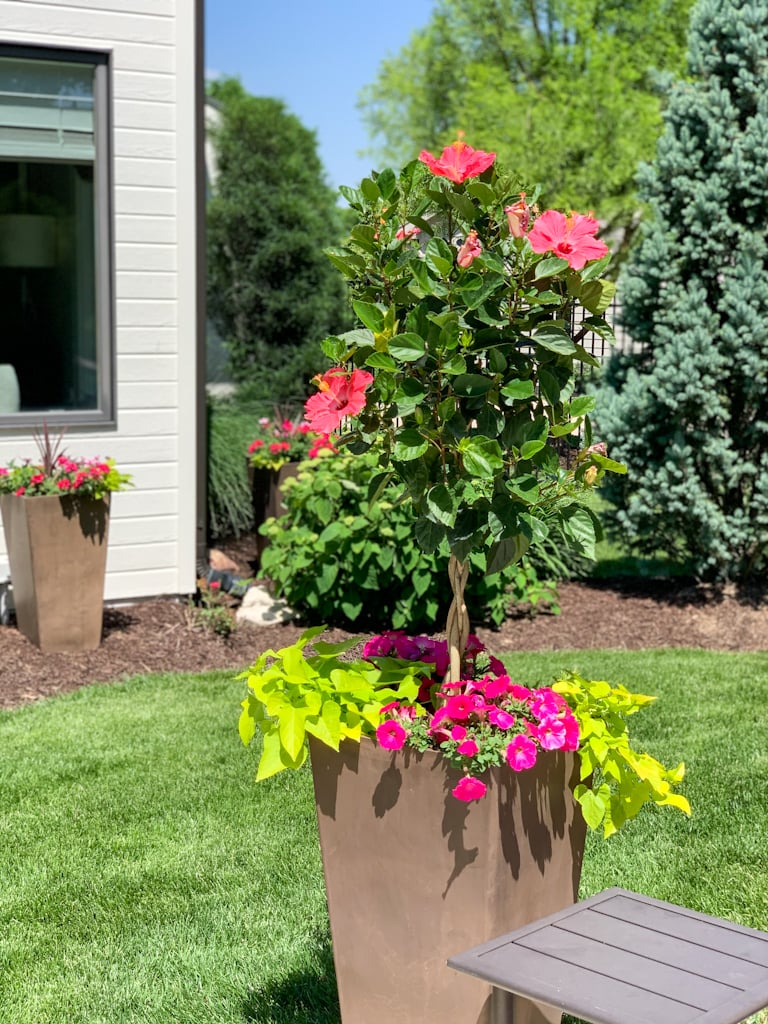 Top Sellers Of The Week
Following are the top sellers of the week across all of my channels. This week I'm actually sharing a compilation of the past two weeks. Links to each item are below the graphic.
Around Town & For Fun
We're still mostly staying at home so we're trying to make things more special around here. We miss eating out so much (I'm convinced it was my favorite hobby previously) 😉 But, we've been trying to get creative with our meals, or where we eat around our house or yard just to change things up a bit!
My pieces arrived that I ordered from my outdoor dining essentials post. The pieces I ordered are even cuter in person, and we already have them in rotation around here for our outdoor meals!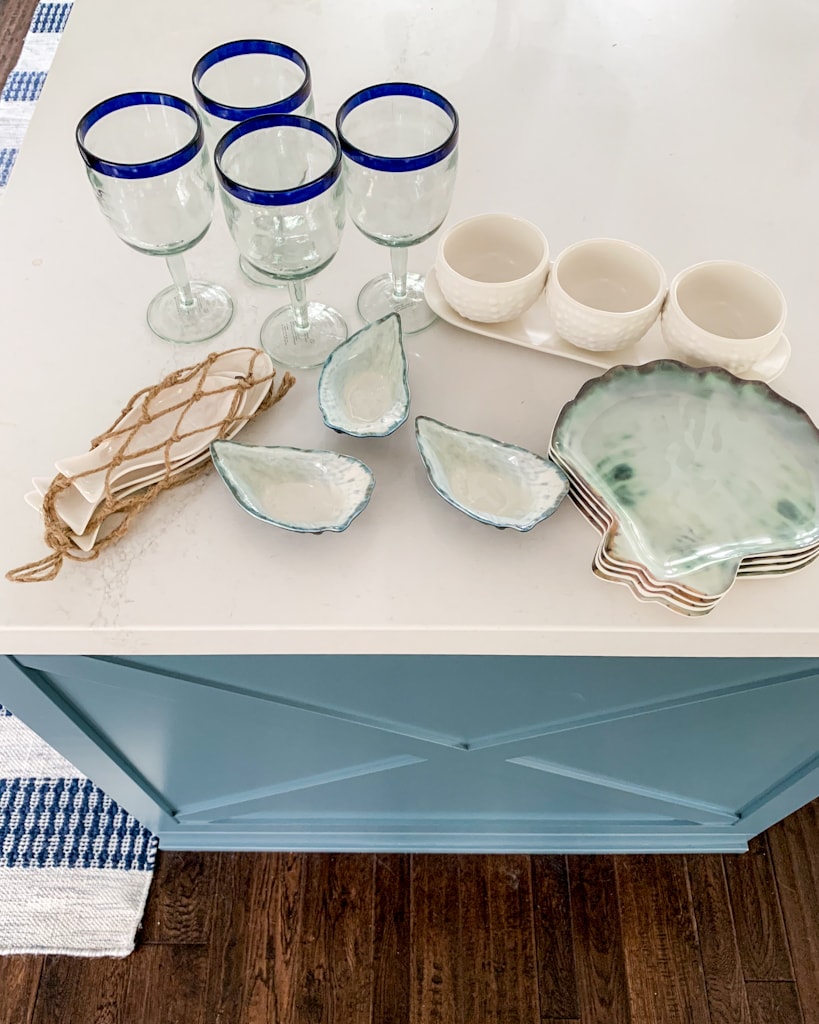 SOURCES: Melamine Fish Snack Plate Set | Acrylic Glasses | Oyster Shell Dip Bowls | Shell Plates | Dip Bowl Trio & Tray
We had a streak of about five or six days with temps in the low to mid 90's last week. It required I spend a lot of time outside watering all my planters, but it also meant a little bit of time enjoying the pool too! We tried to at least sit out there each afternoon or evening even if only for an hour or so just to decompress!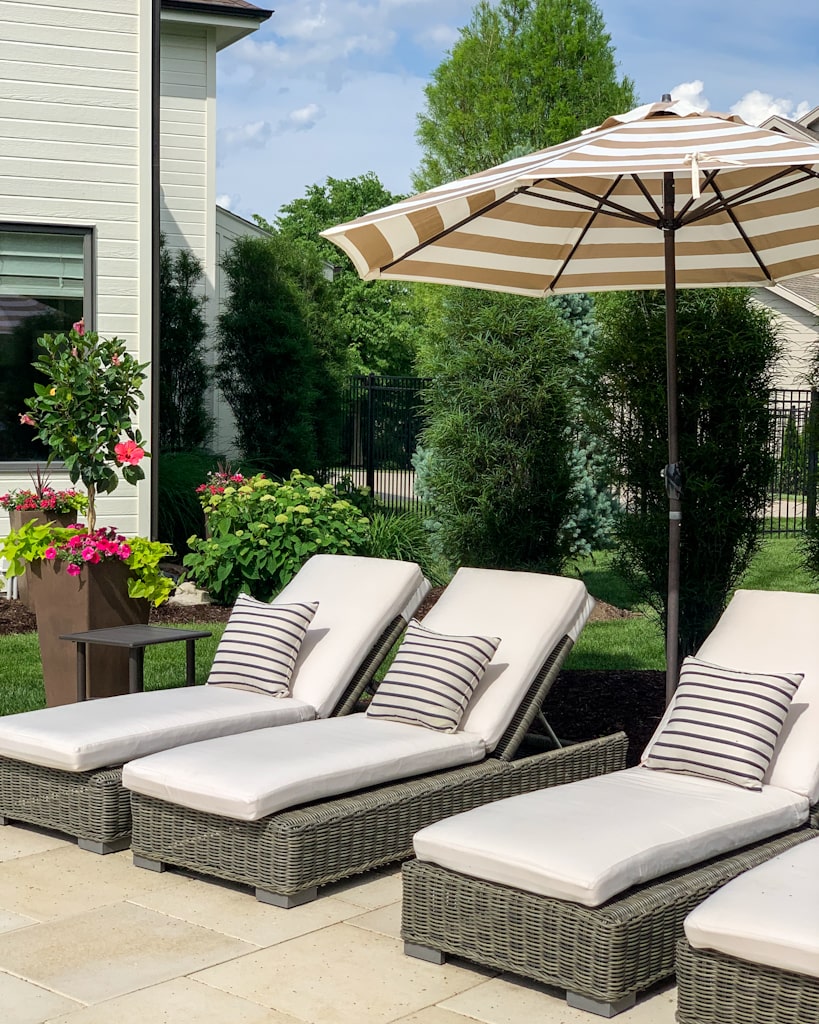 POOL DECK SOURCES:  Chaise Lounge Chairs | Striped Umbrellas | Striped Sunbrella Pillows | Tall Planters | Hibiscus Topiary | Sweet Potato Vines 
Sunday night it was so hot we didn't feel like cooking inside or grilling outside. So we whipped up our first charcuterie board of the season and it was so good! I've said this before, but I'd be okay with eating this for dinner every night! Either that or caprese salads! I used this striped marble board to serve everything on.
We then headed out to the courtyard to do some project planning, and the cats were in heaven since they got to join us. Hawkeye would keep sitting like this just sniffing the air as hard as he could! His belly still has some scars (and is a little bald) after his surgery, but he seems to be recovering very well after all his kidney problems!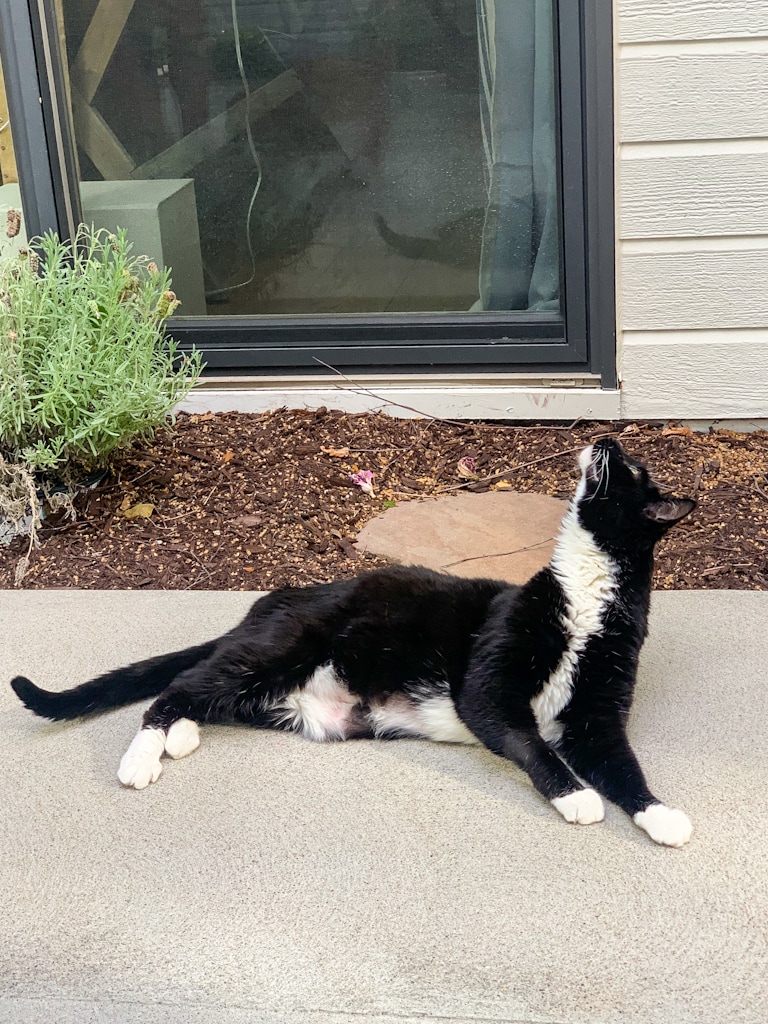 Henley is a little less sure of herself, and is basically ready to run back in at any second.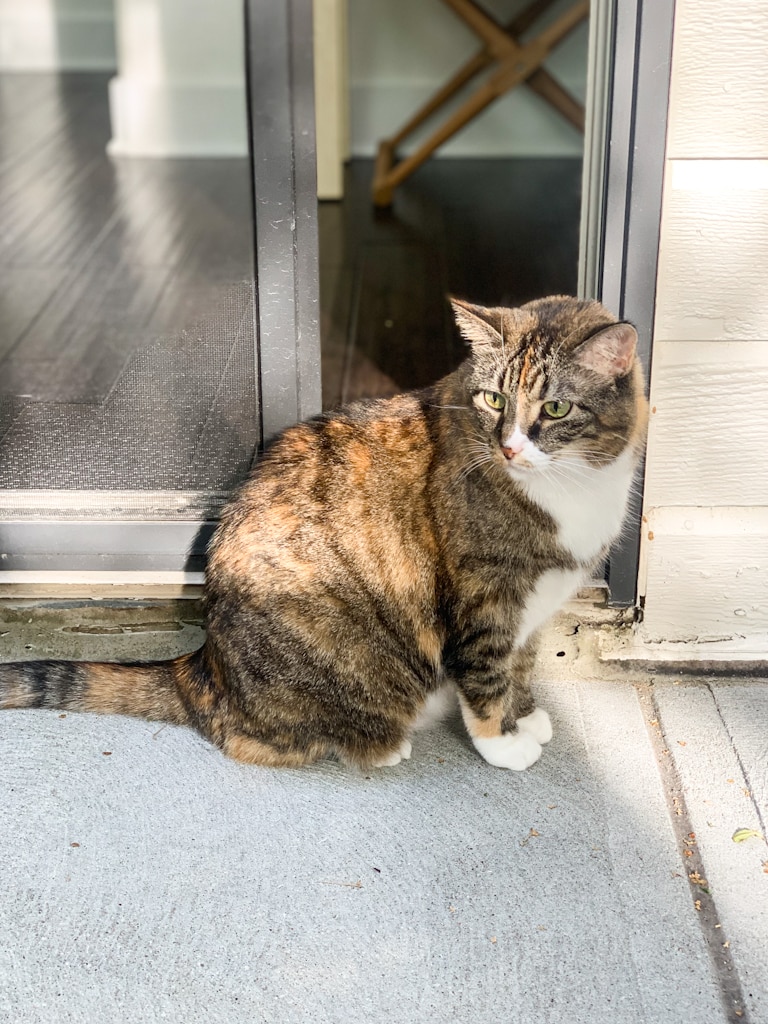 And Bailey basically acts like she owns the joint. She basically flops right in the center of the concrete and then wants to fall asleep or just relax. It's like she's trying to prove she deserves to stay outside, unlike her brother who is constantly looking for trouble and plants to eat 😉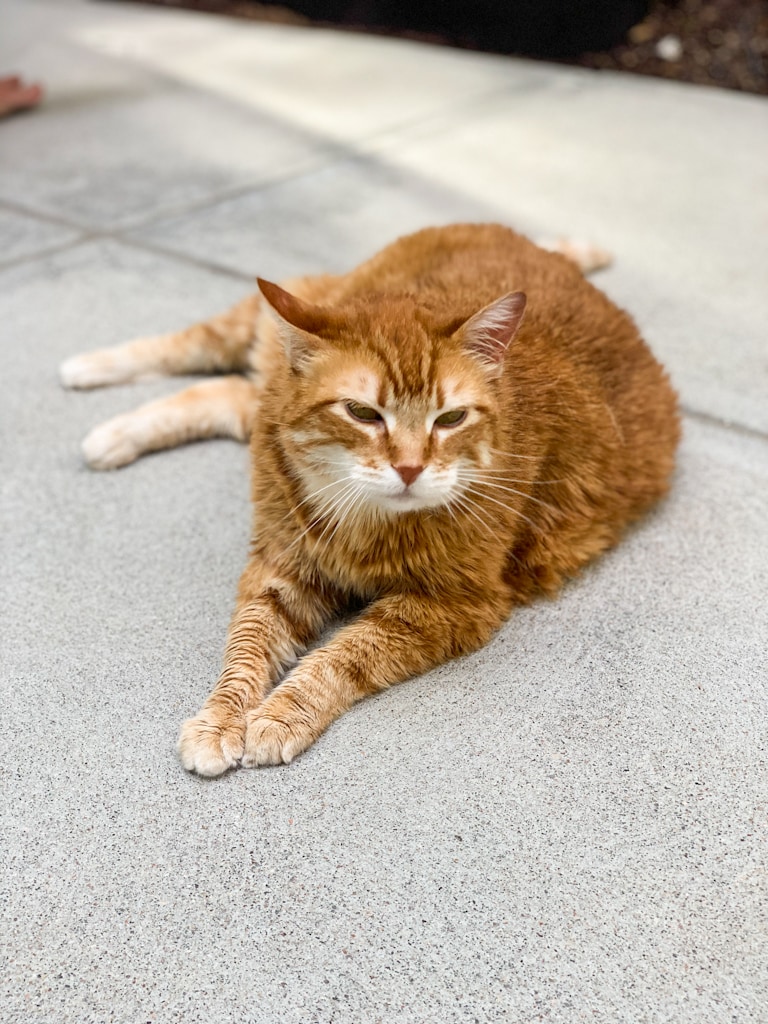 I'm hoping we get a lot more use out of the courtyard now that the rug (that never seemed to dry) is gone, it's all clean, and we have comfy seating!
I have two big meetings today for some projects I'm hoping to tackle soon. I'll do two dedicated posts on each of them when the timing is right, but I'm excited to get the wheels in motion! They're both going to be a lot of fun if they come to fruition!
Recent Buys & Sales
Following are some sales that have carried over from the weekend, as well a a few new additions. You can see some of my top picks here.
I hope you all have a great week!
If you would like to follow along on more of my home decor, DIY, lifestyle, travel and other posts, I'd love to have you follow me on any of the following:
Pinterest | Instagram | Facebook | Twitter
disclosure: some affiliate links used